The recipes are by my very good chef friend, Stéphane Bonnat. This recipe is very original an yield soft bon bon that is very rich. Warning! you'll get messy. I hope you'd like it. Enjoy! 💗💗💗
20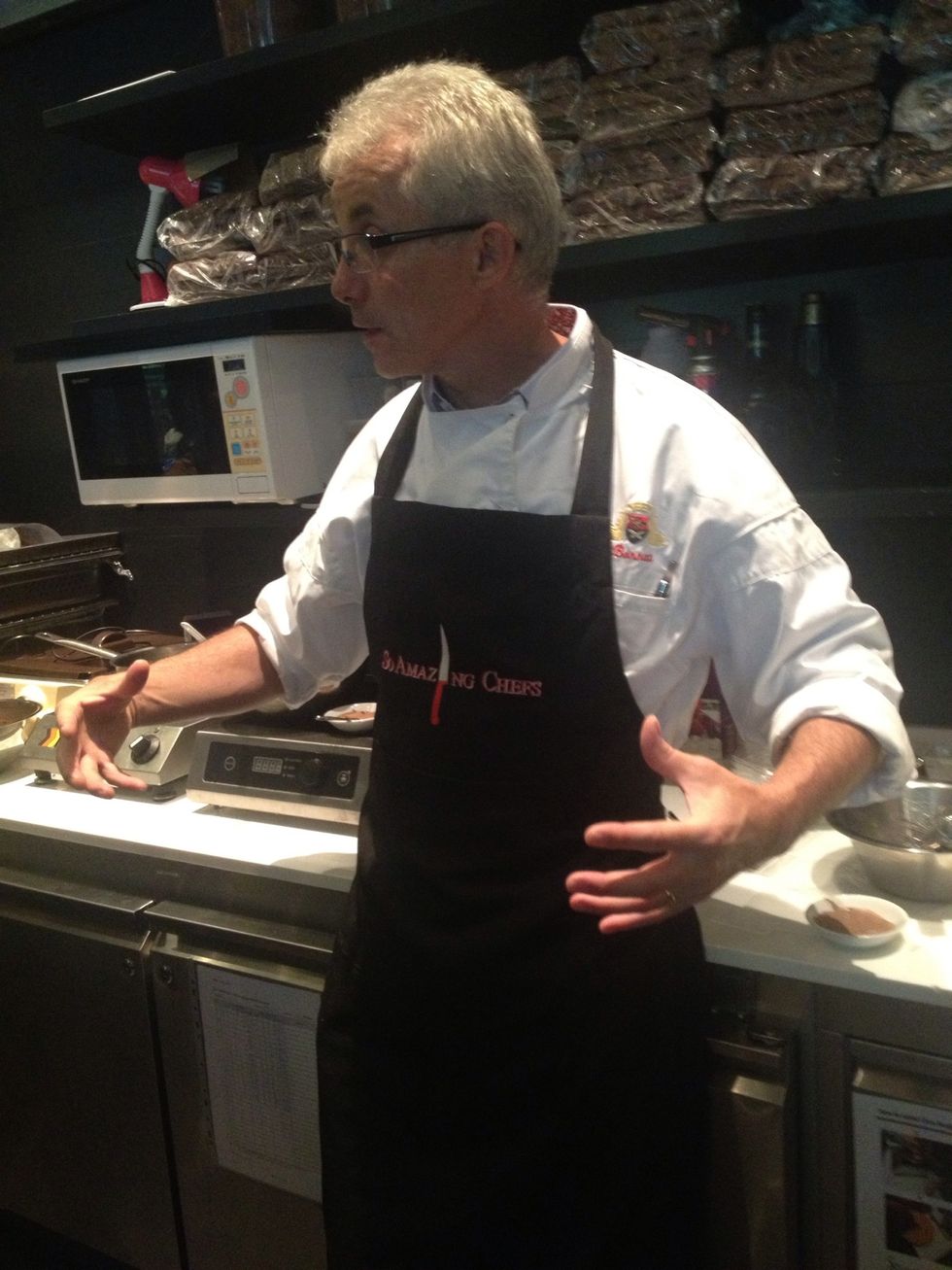 Stéphane Bonnat is a maître-chocolatier from Bonnat chocolatier, one of the oldest most prestige chocolatiers in the world from Voiron, France. Thank u stéphane for the recipe.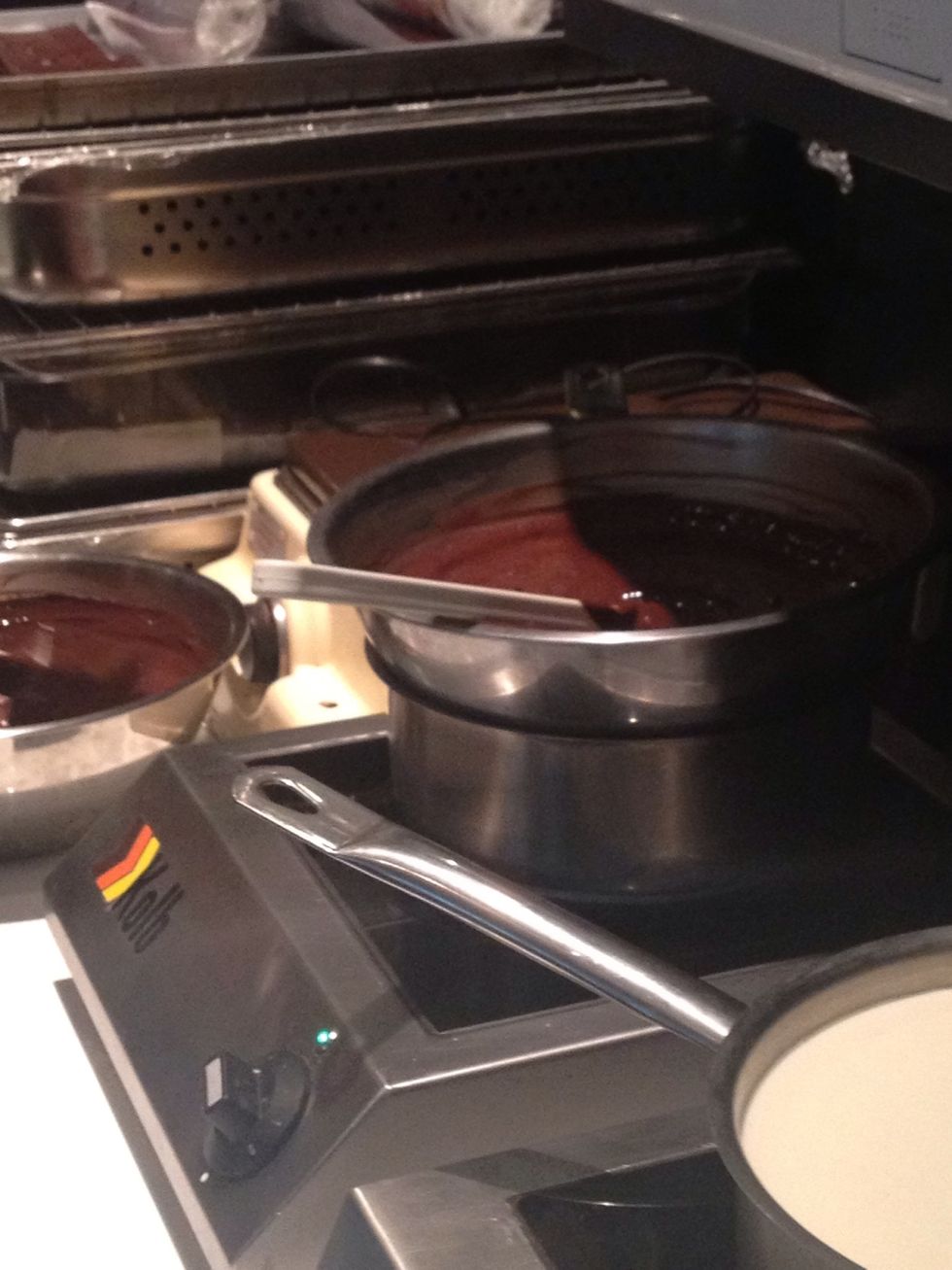 Temper the chocolate by melting on double boiler. ( simmering water must not touch the bottom of the chocolate bowl).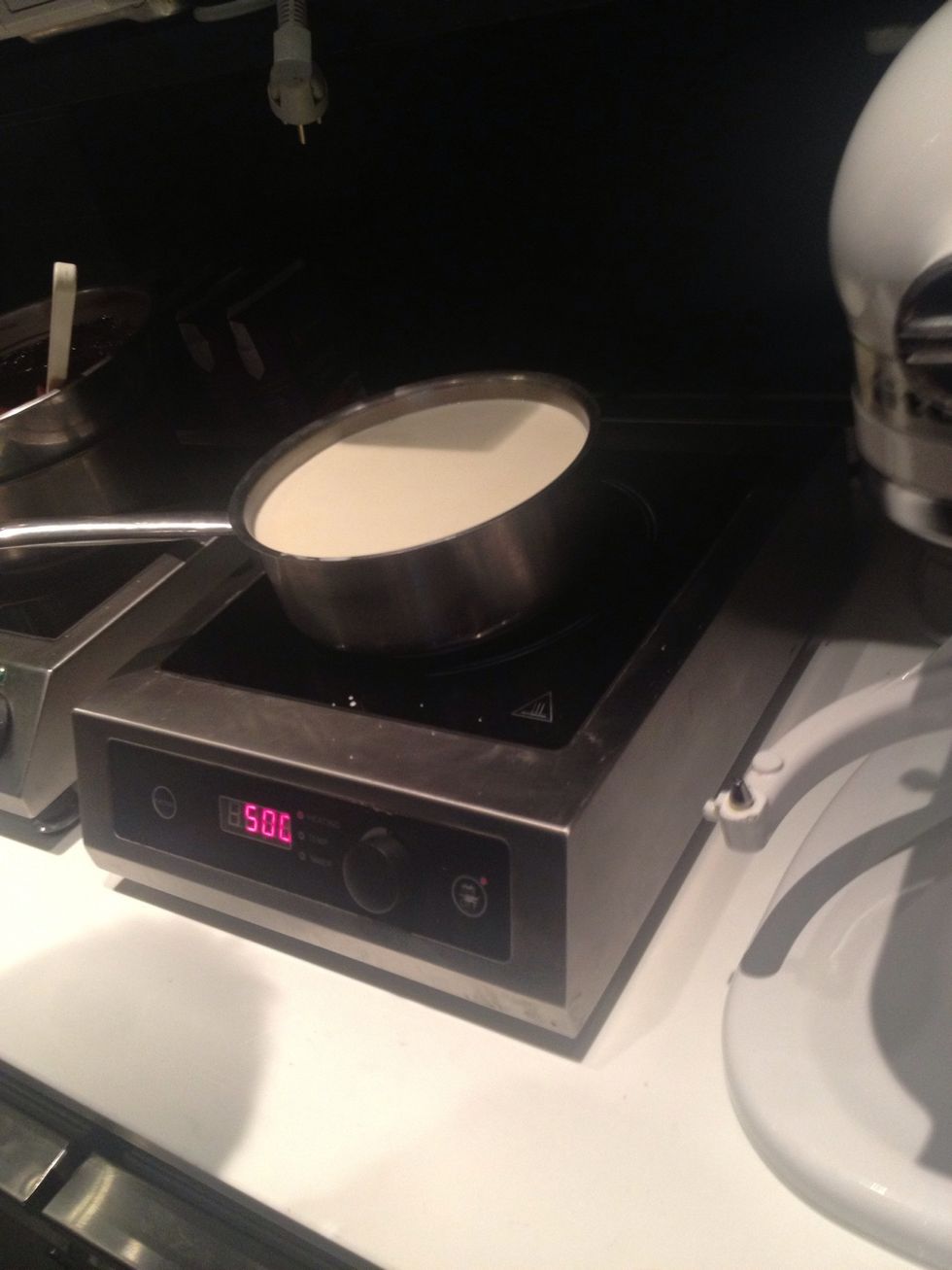 Heat up the cream using low heat until you see light wisp of steam.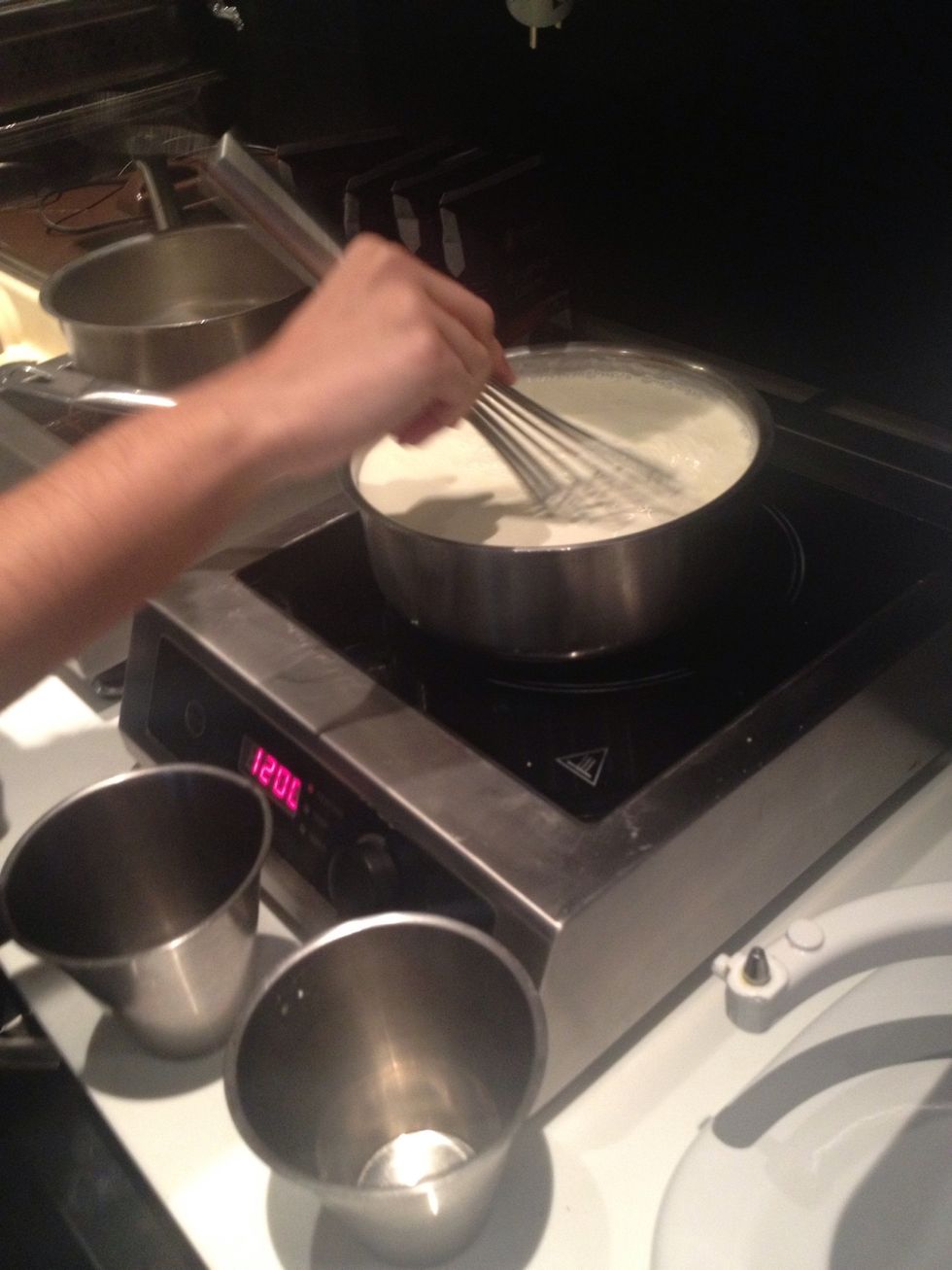 Stir and keep it in that temp for 3 minutes to get rid of moisture in he cream as much as possible.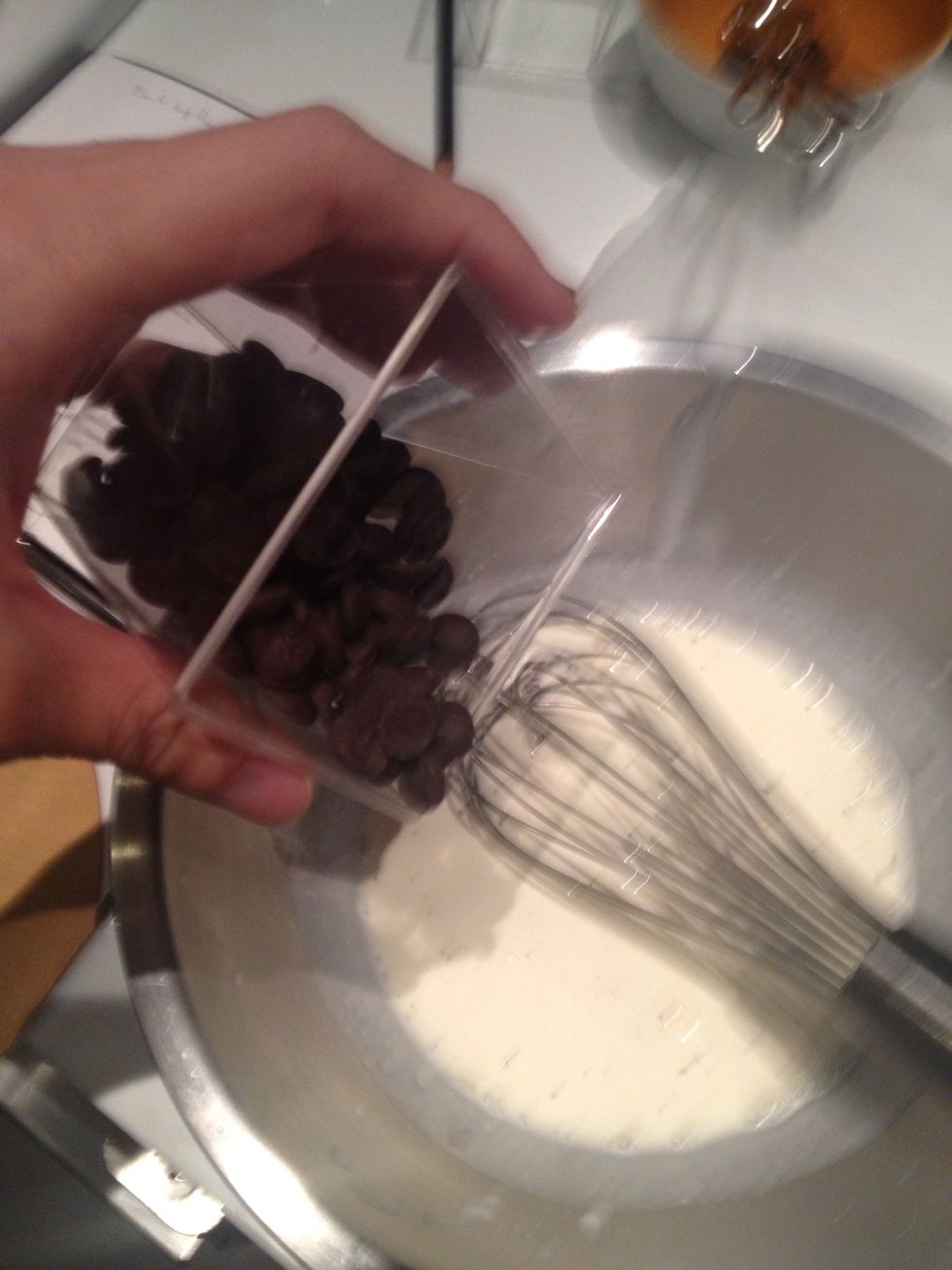 Tip 💡 add the chocolate to hot cream not cream to chocolate. I add half at the time and keep stirring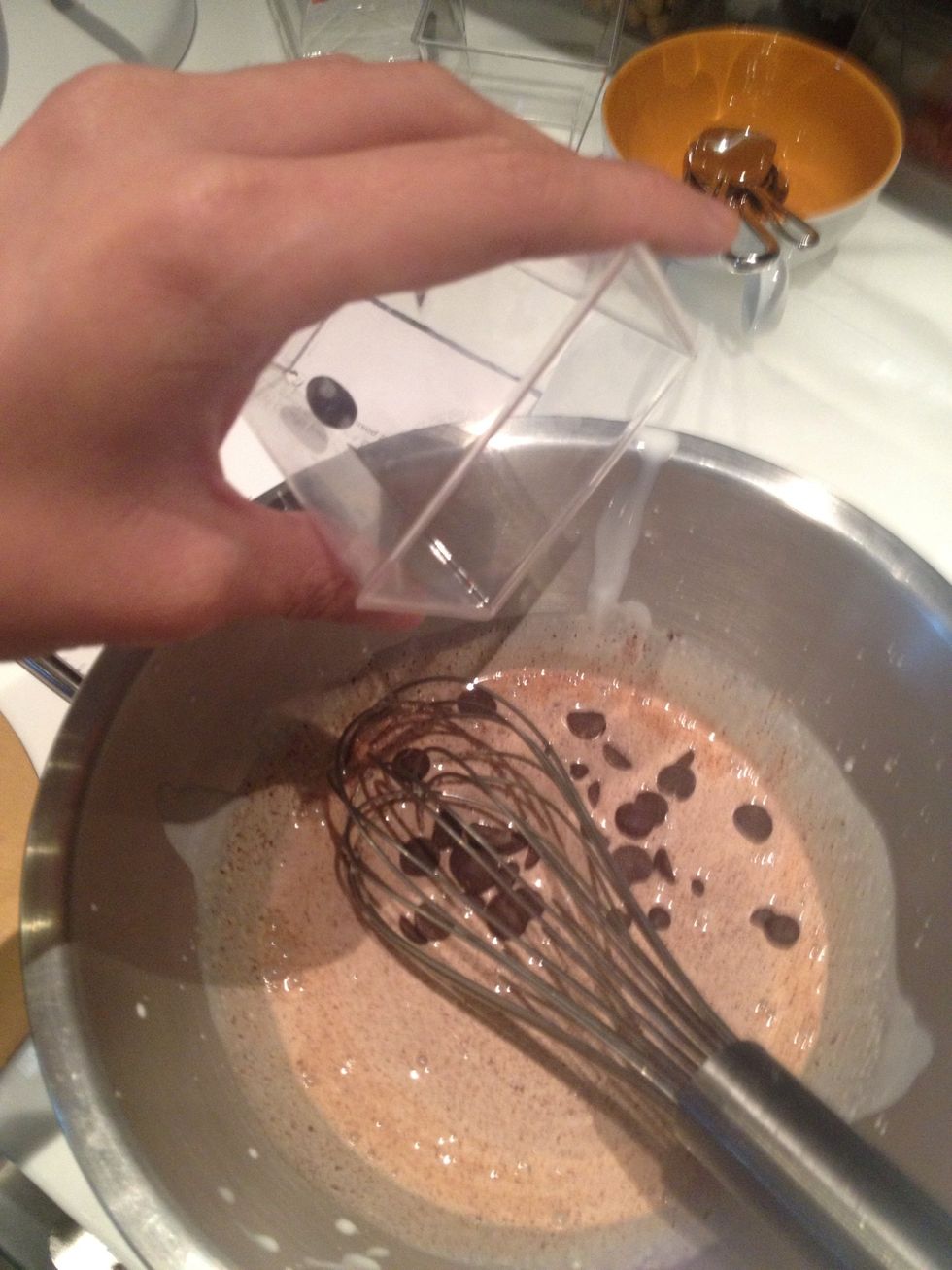 Add another half. Be quick do it while the cream is hot. Tip 💡We need to use baking choco here as it contains less fat. This results in better quality less saturating bon bons.
Stir until really smooth.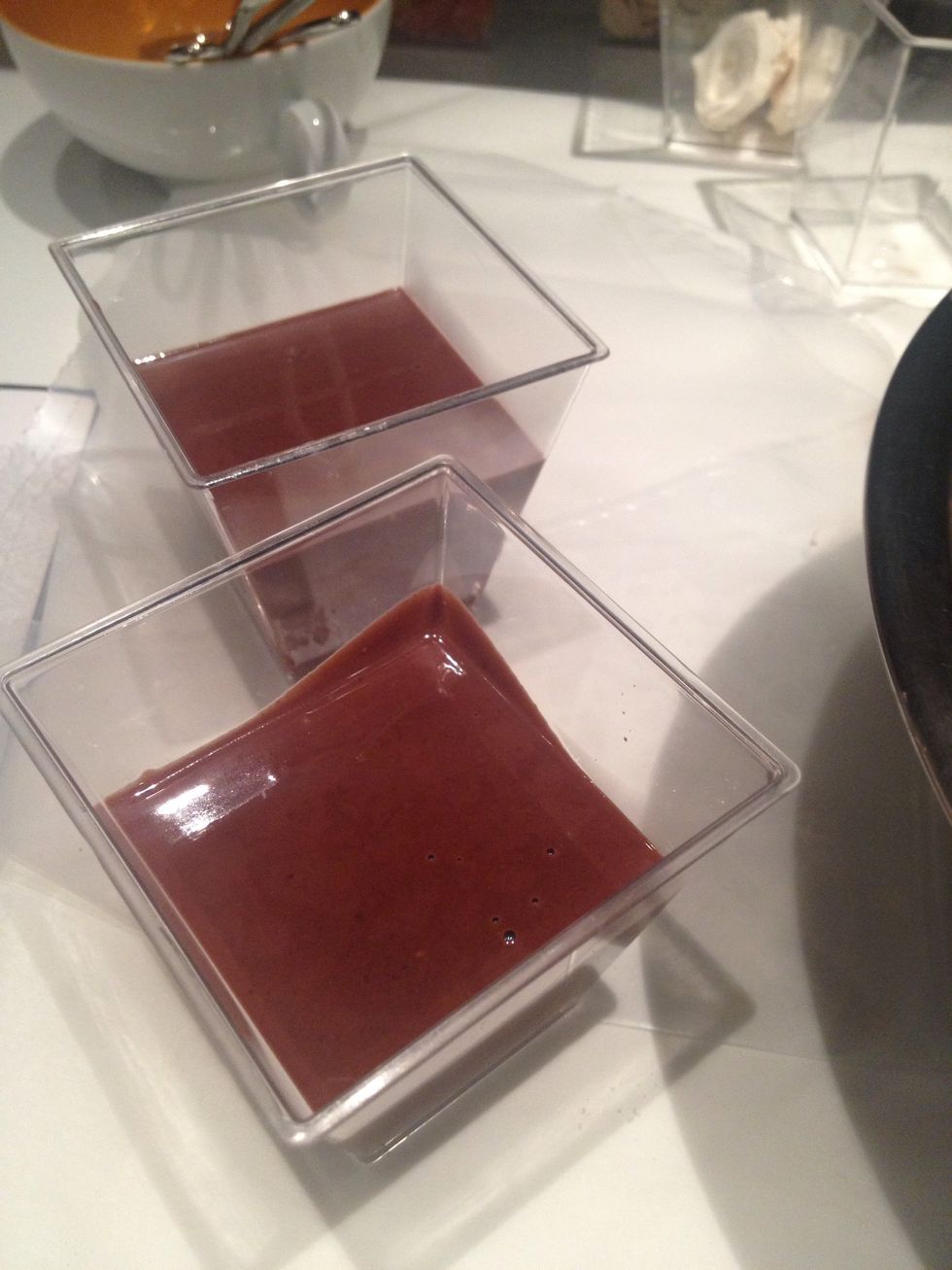 Put in a container and put in the fridge to set.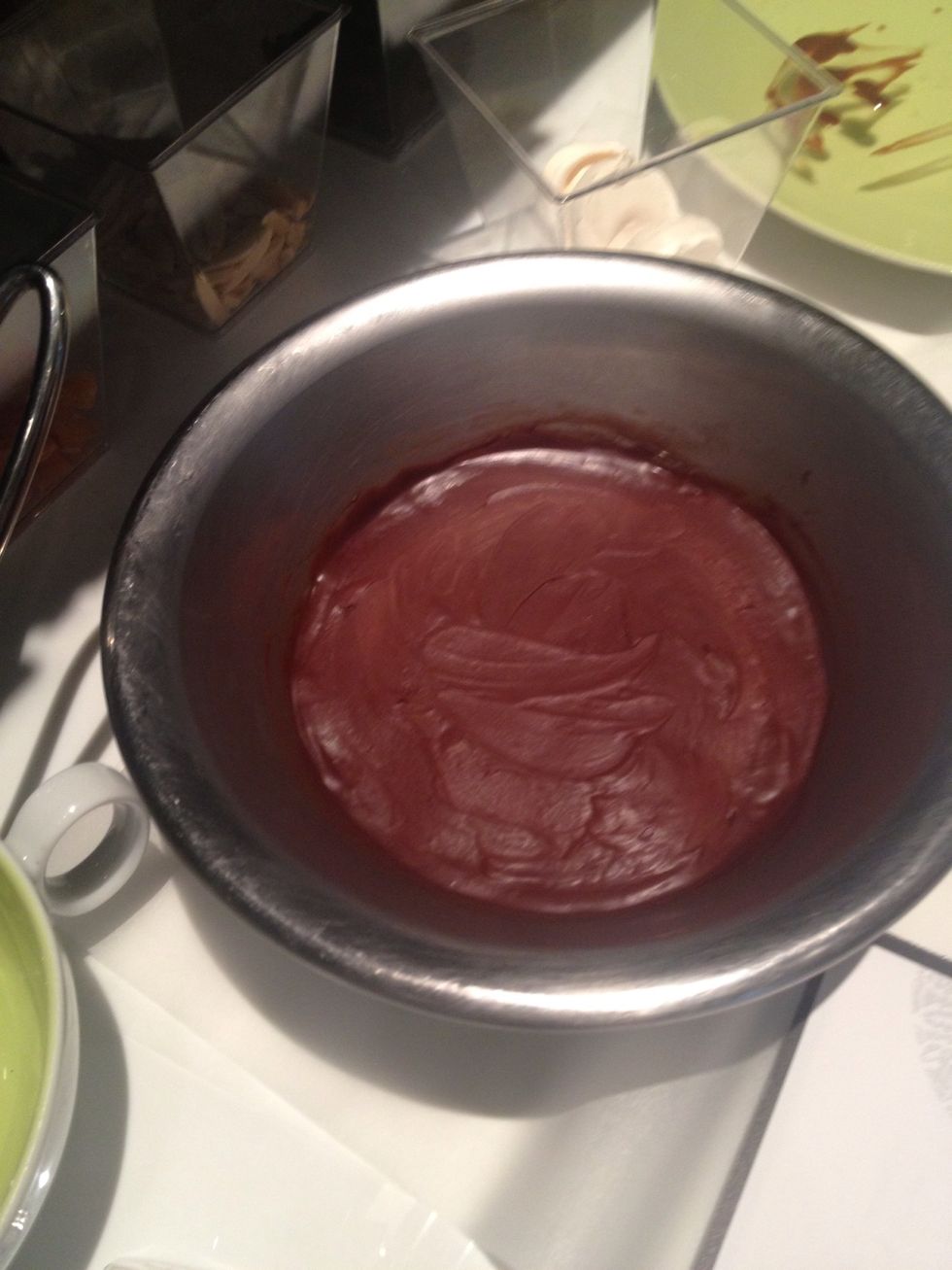 Here's the set one. I left it in the fridge overnight. But 1 hr should do.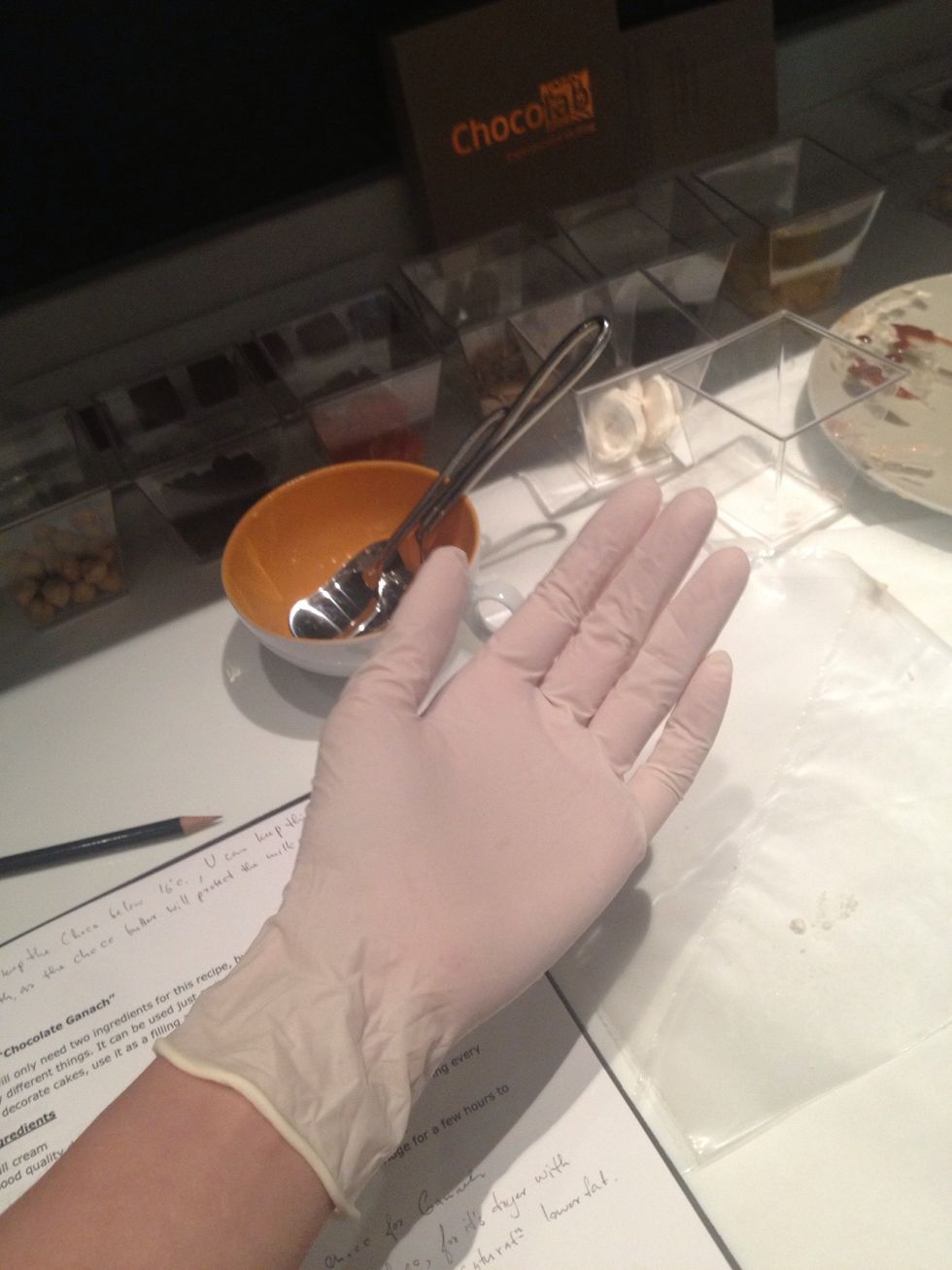 Put on some gloves, the messy bit is coming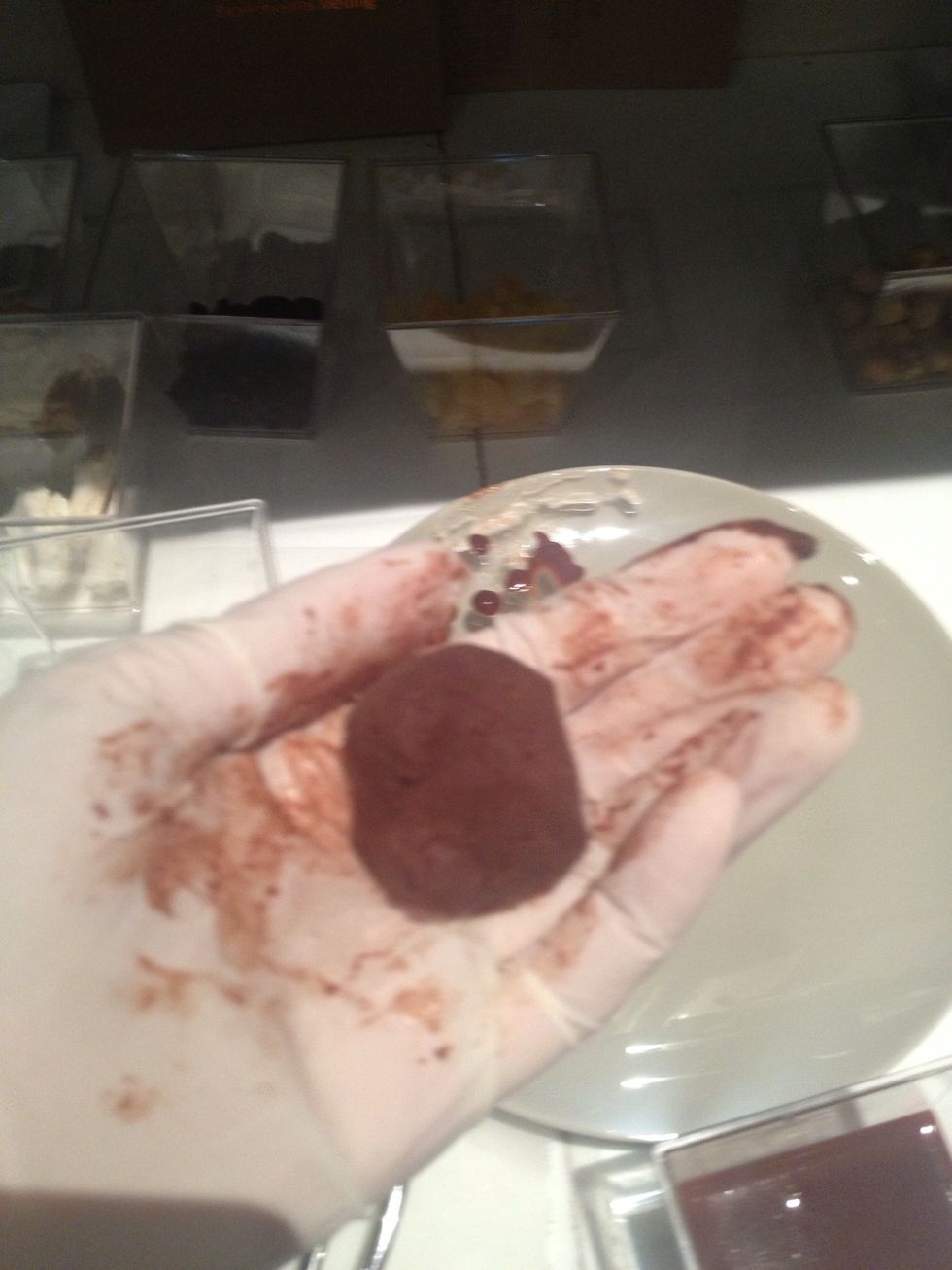 Scoop out the set ganach
Roll into balls quickly. The heat from your hands can melt the ganach, so, be quick.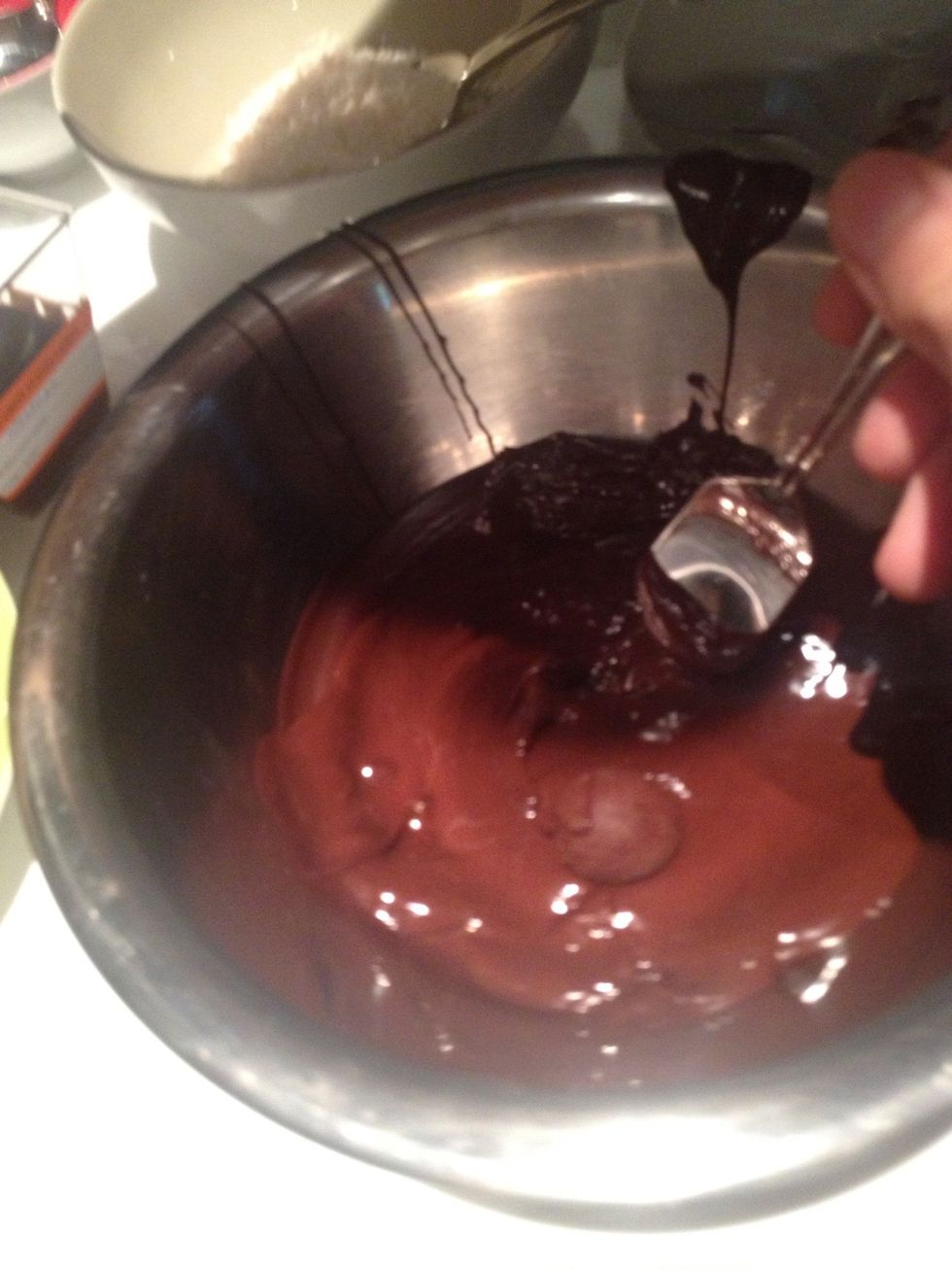 Dip into tempered milk chocolate.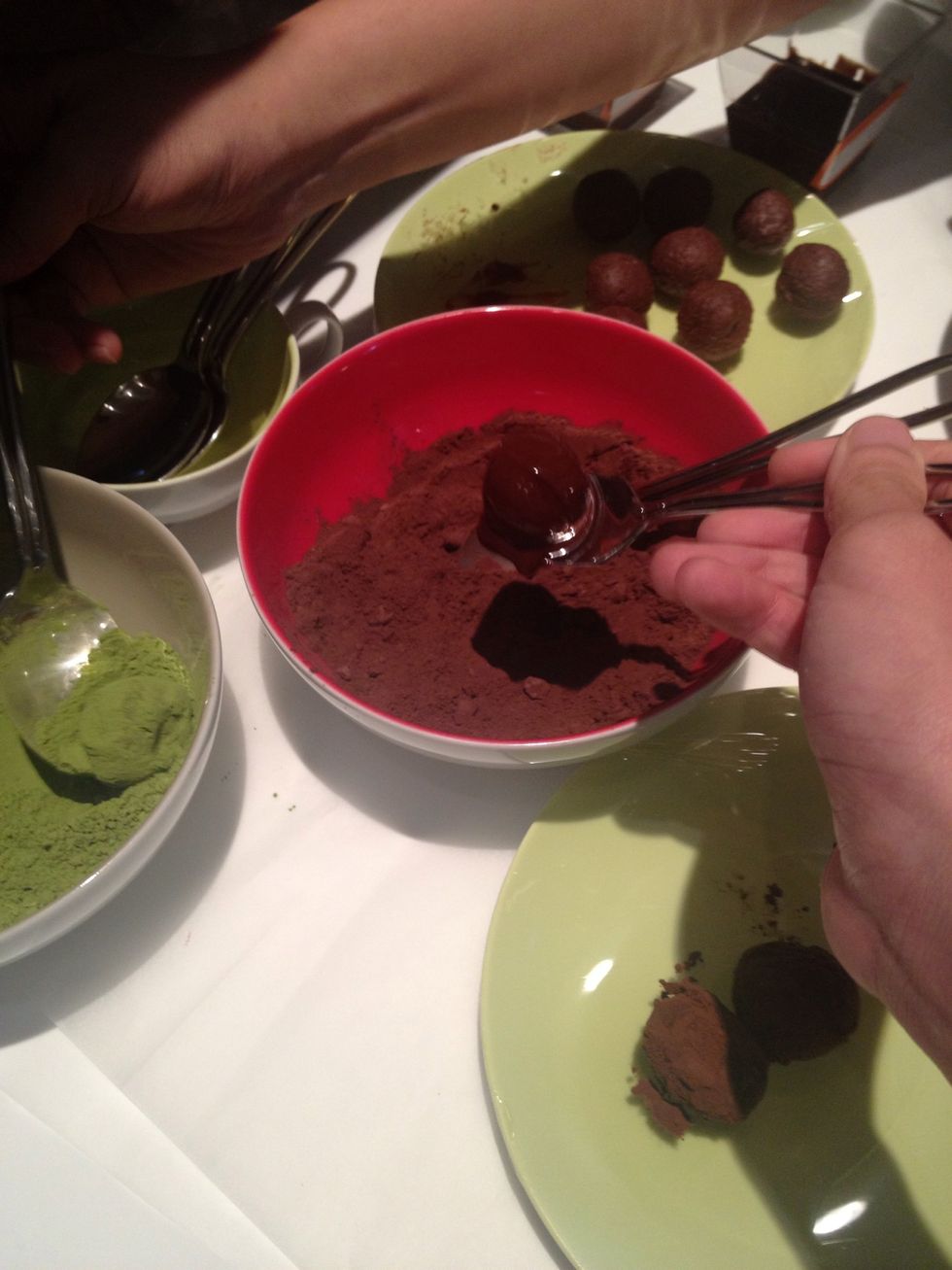 Drop into the dry. You can use matcha powder, cocoa powder, shredded coconut or even sea salt for the job.
Coat them thru and left in there until set.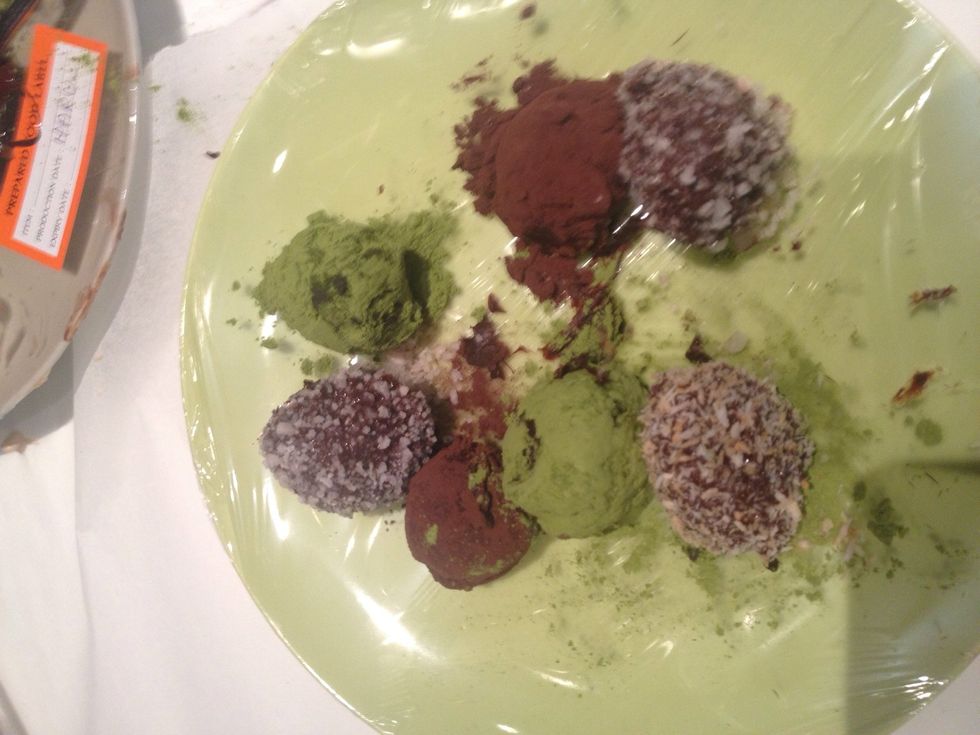 You can put everything on a plate and chill to set.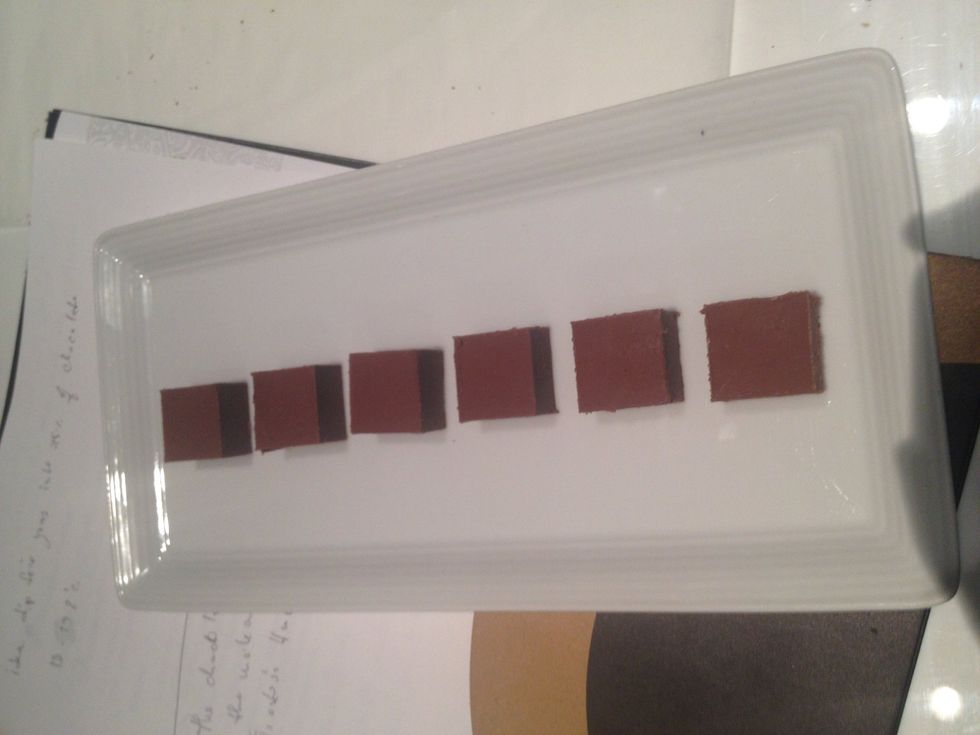 You can pour ganach into a tray and cut out into cubes or you can use praline cubes too.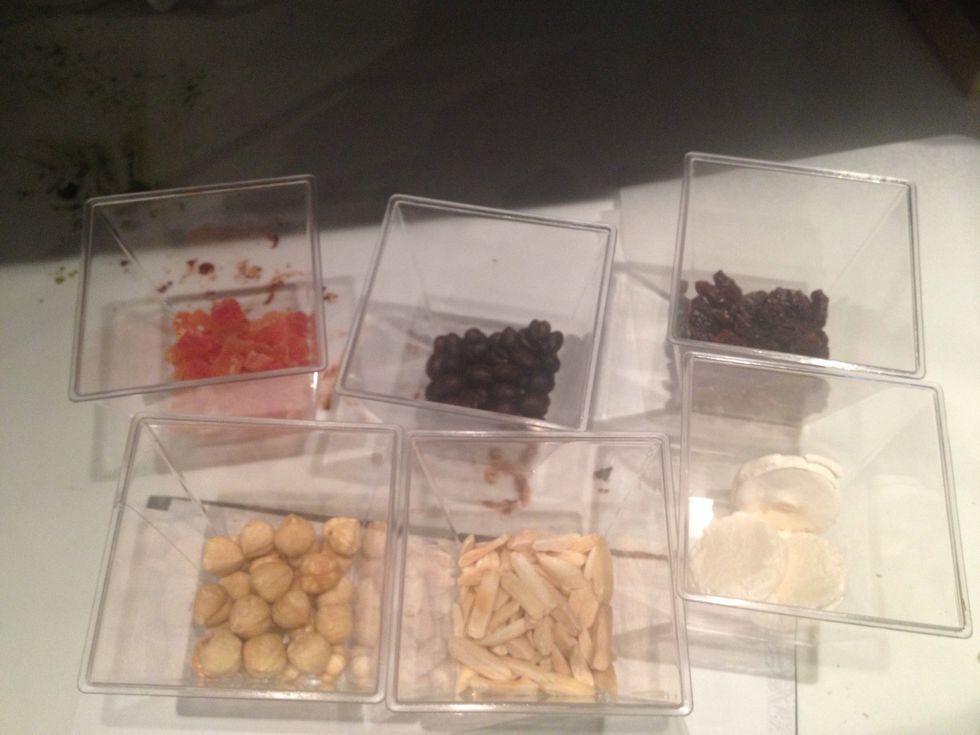 Here're some decorating nuts and dried fruits.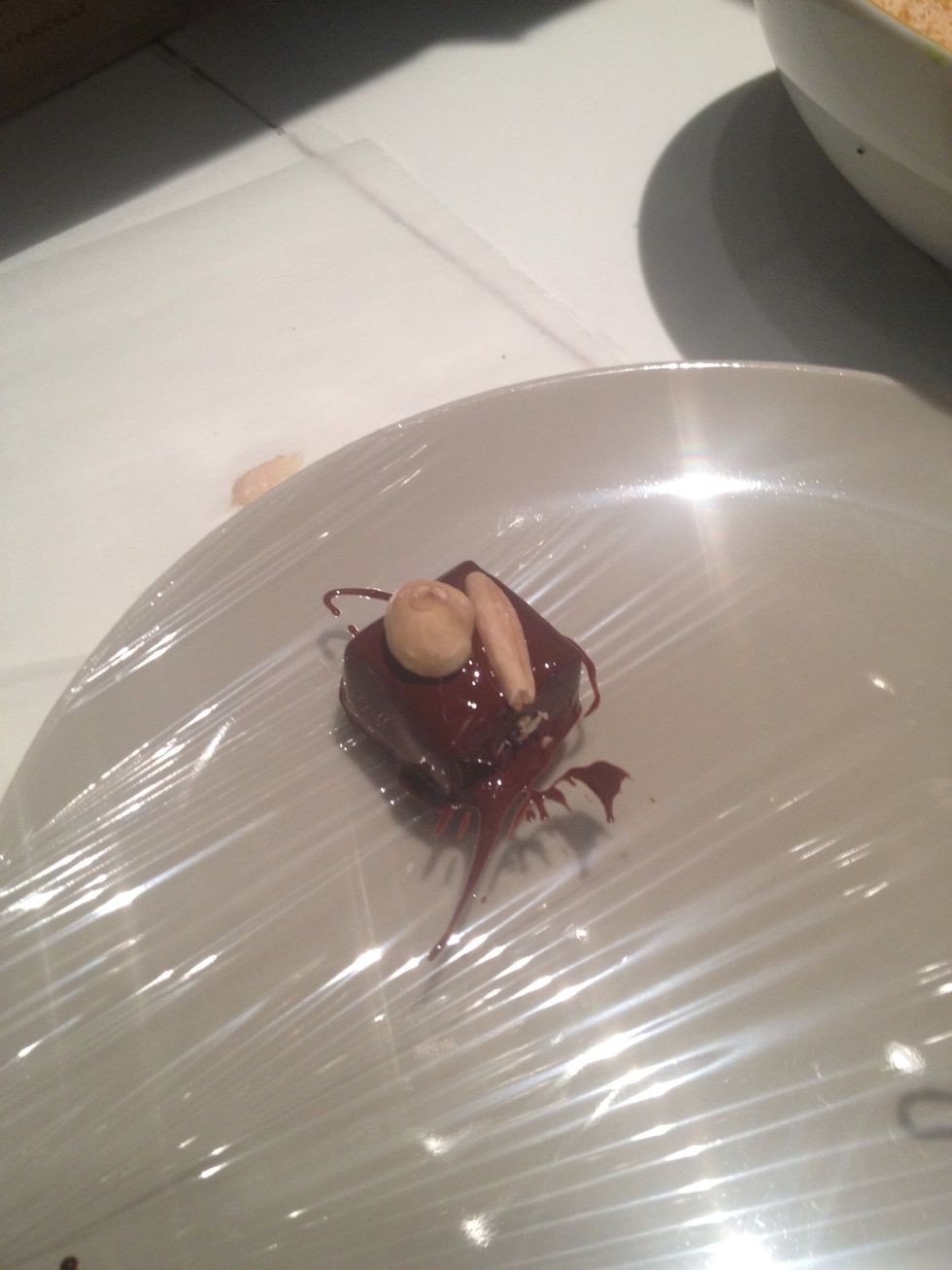 Coat with chocolate and decorate.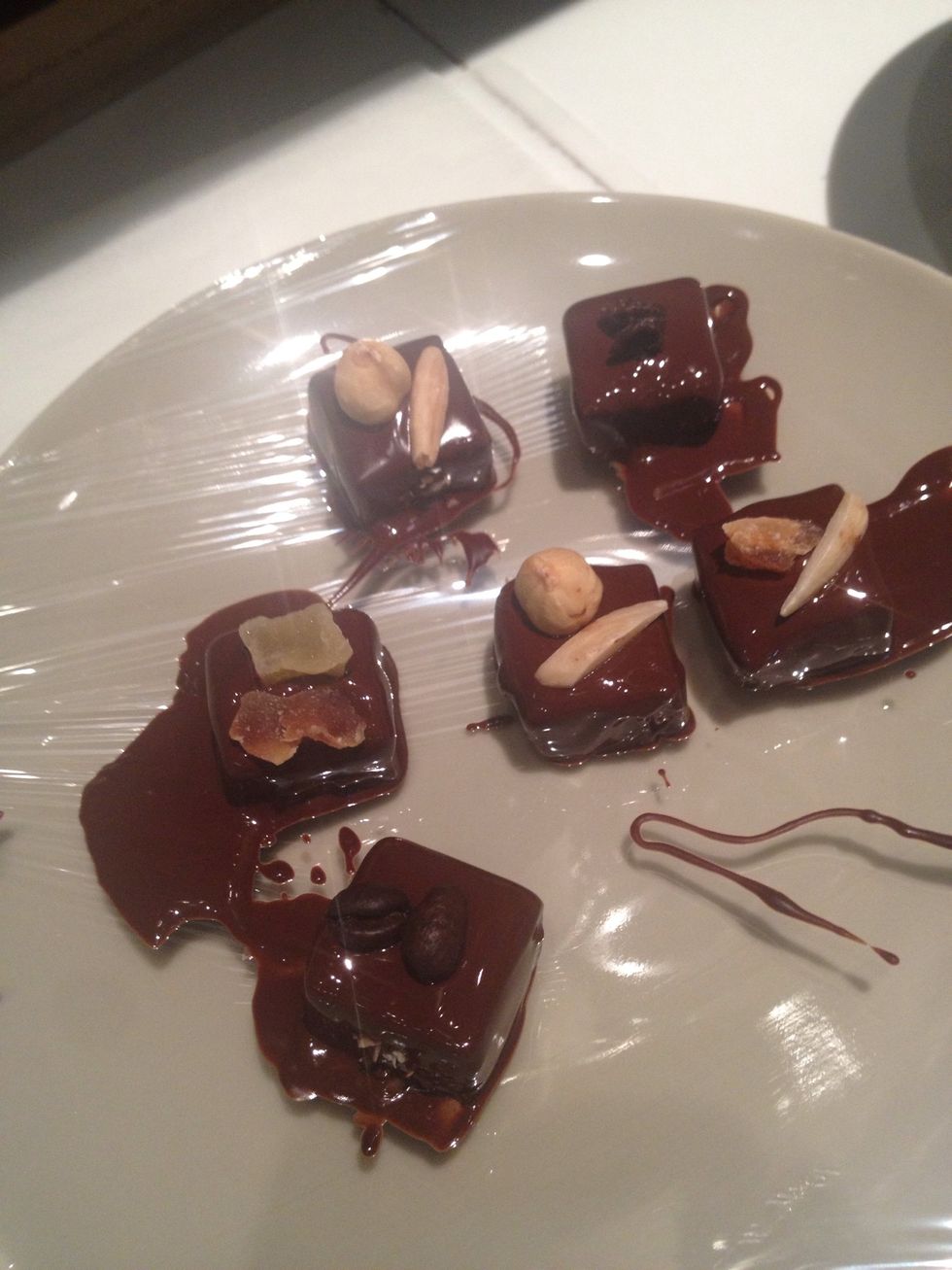 Tip 💡 use plastic stretching over your plate gives you smooth drying surface for your chocolate.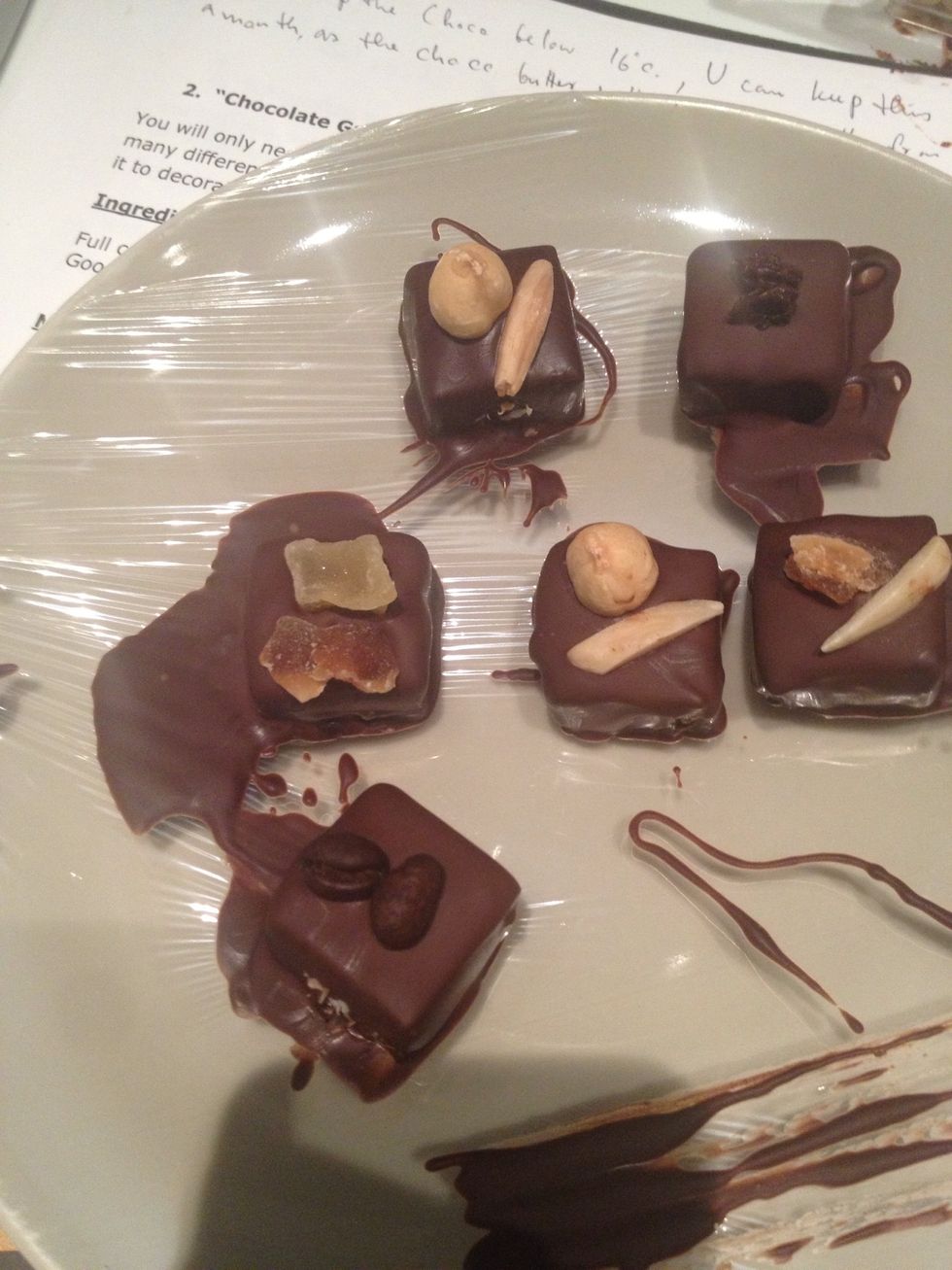 Chill in the fridge for 10 mins.
Put everything in a box. There you have it chocolate bon bon for fund raising, gift, etc. cook share and enjoy! 💗💗💗
170.0ml Full cream
100.0g Cooking Chocolate
300.0g Milk chocolate
100.0g Cocoa or matcha powder
Decorating nuts or fruits
Goi Haru
I love cooking & baking. I got recipes from people I met, some were adapted from classic recipes. I hope you enjoy them. Cook Bake Share & Enjoy!