How to make chocolate banana overnight oatmeal
Super easy breakfast! You make the night before so in the morning you just wake up and eat it!
15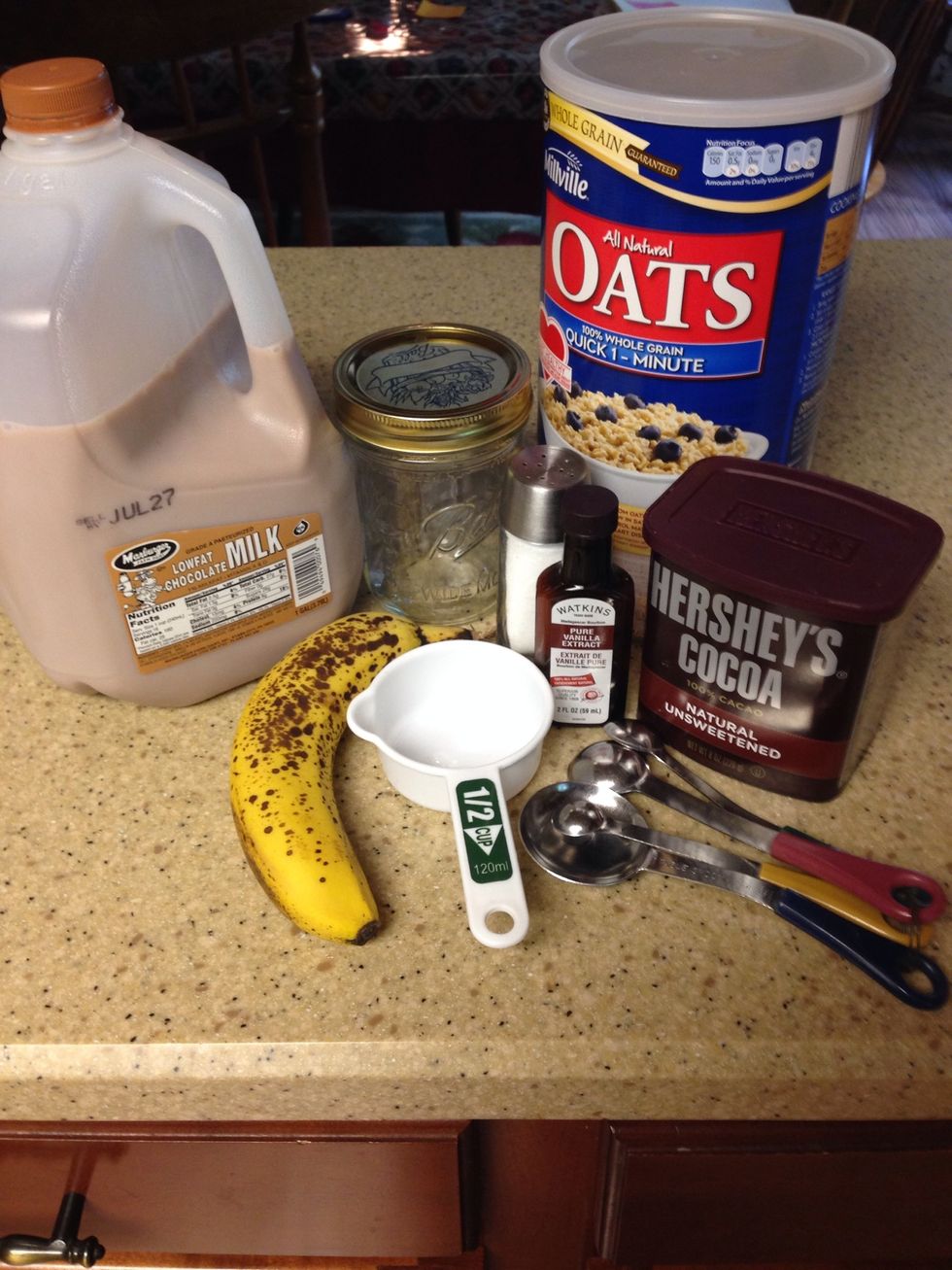 Gather ingredients...
Pour 1/2 cup of quick oats into mason jar.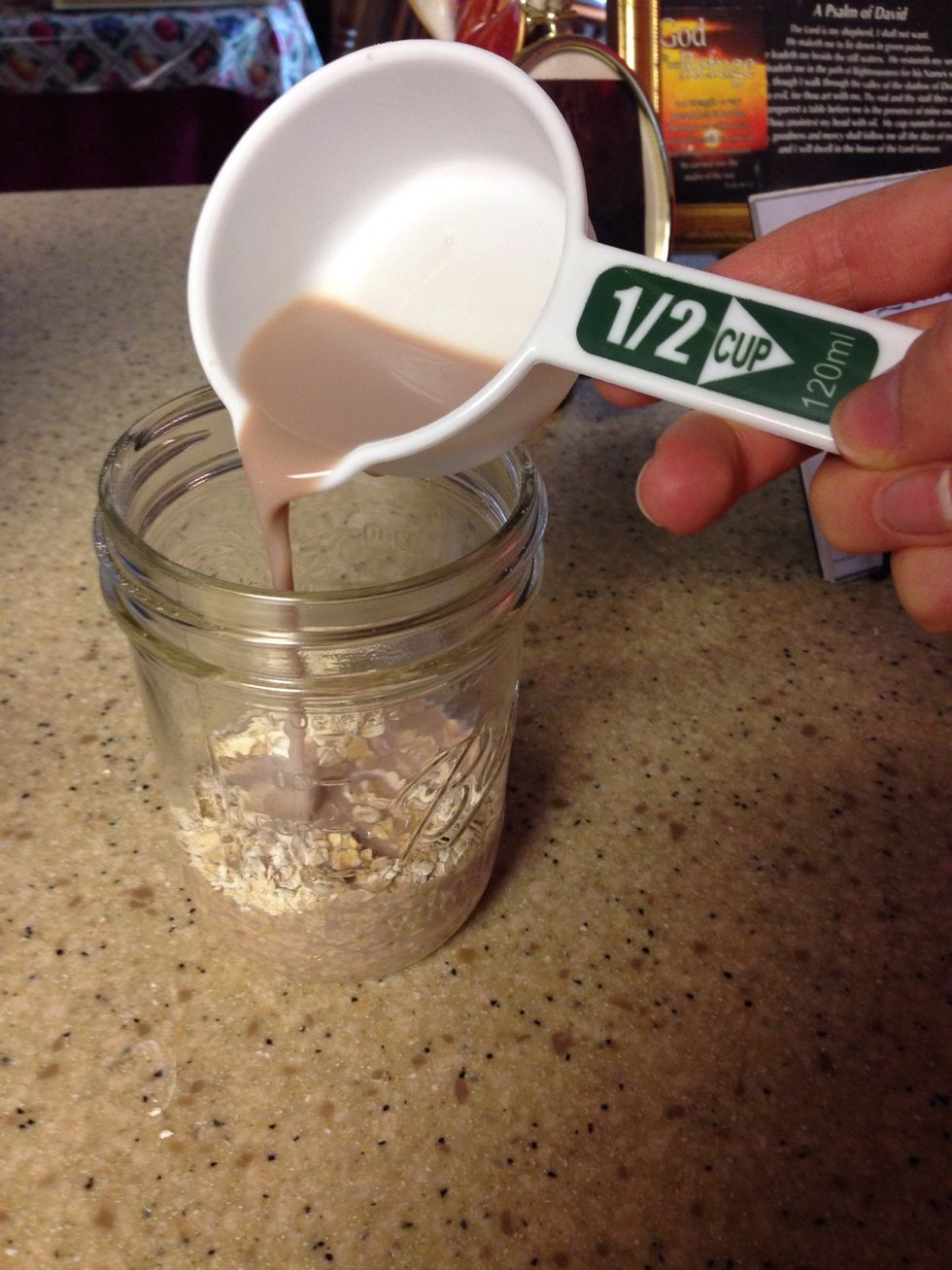 Add 1/2 of chocolate milk.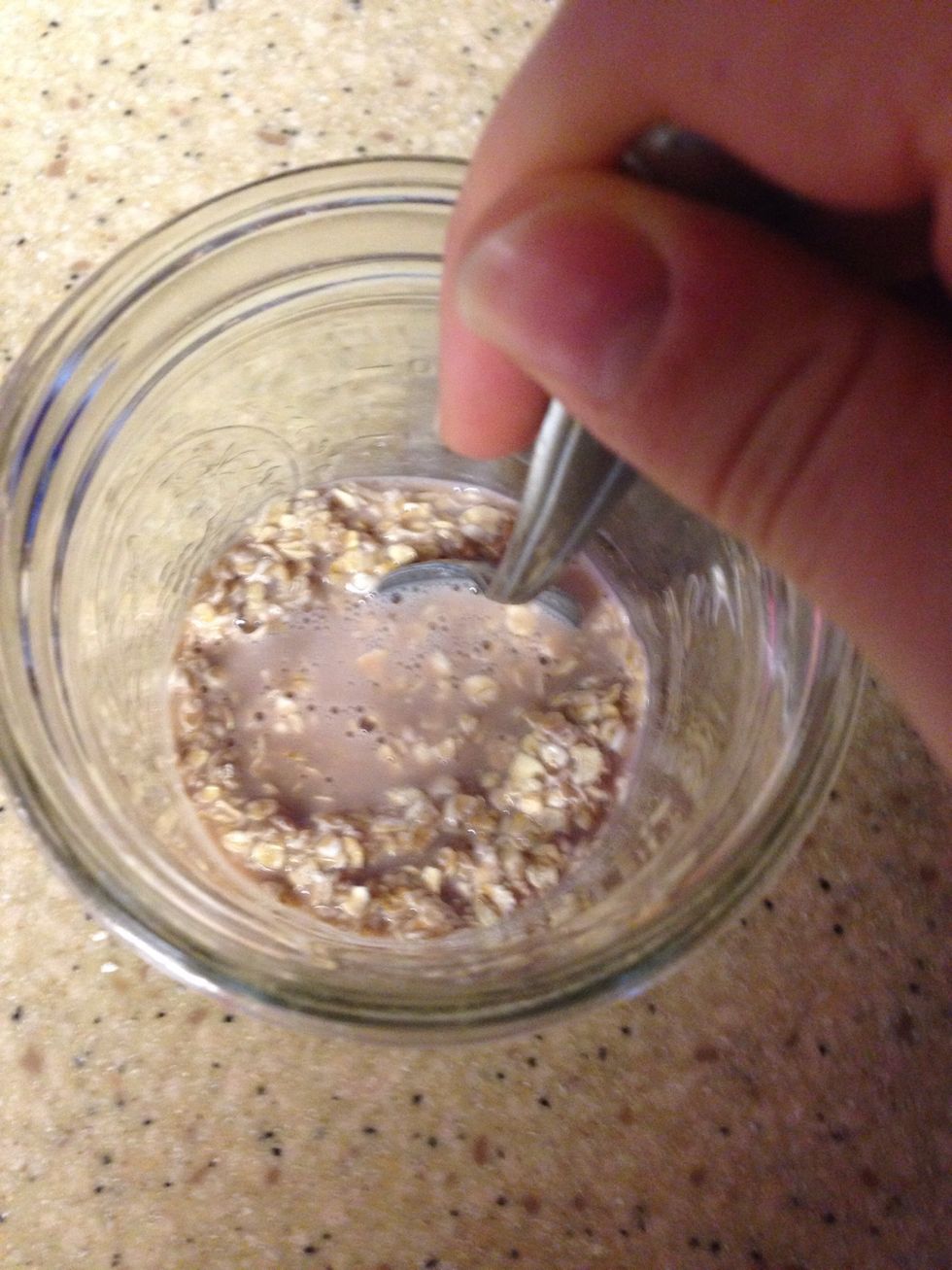 Stir until mixed.
Add 1/2 tsp of coco powder.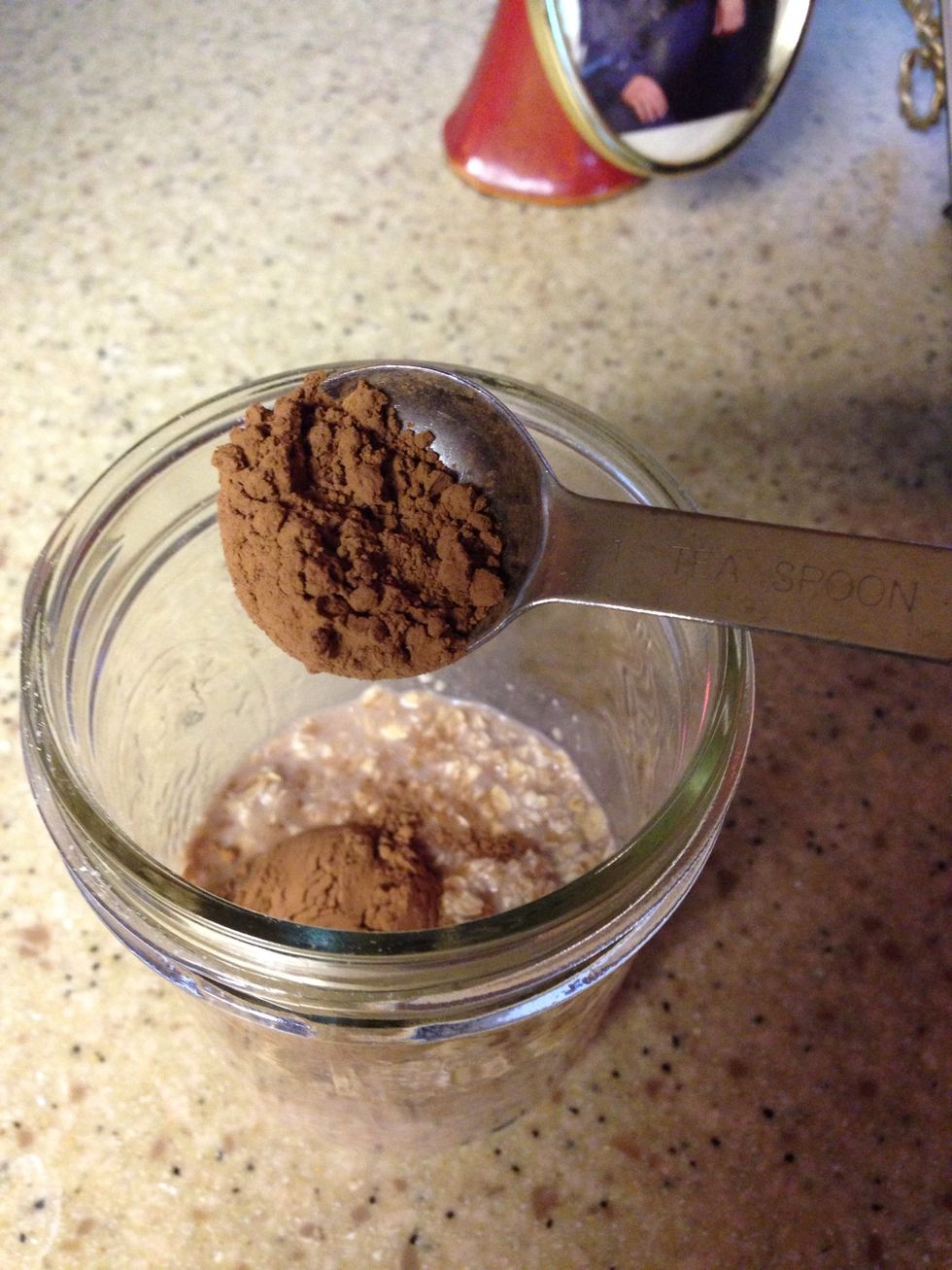 And a little more if you really like chocolate :)
Mix well.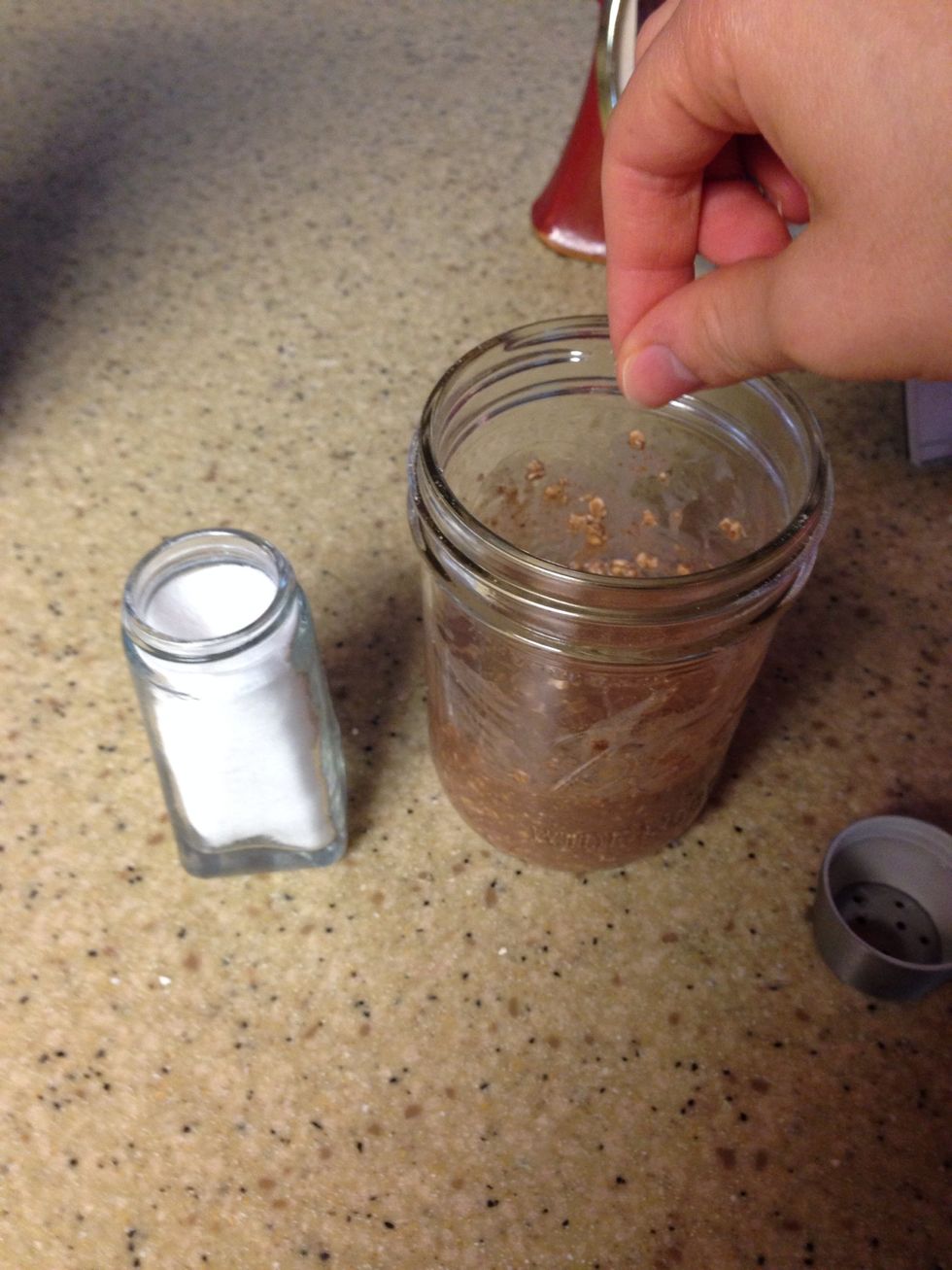 Add a pinch of salt.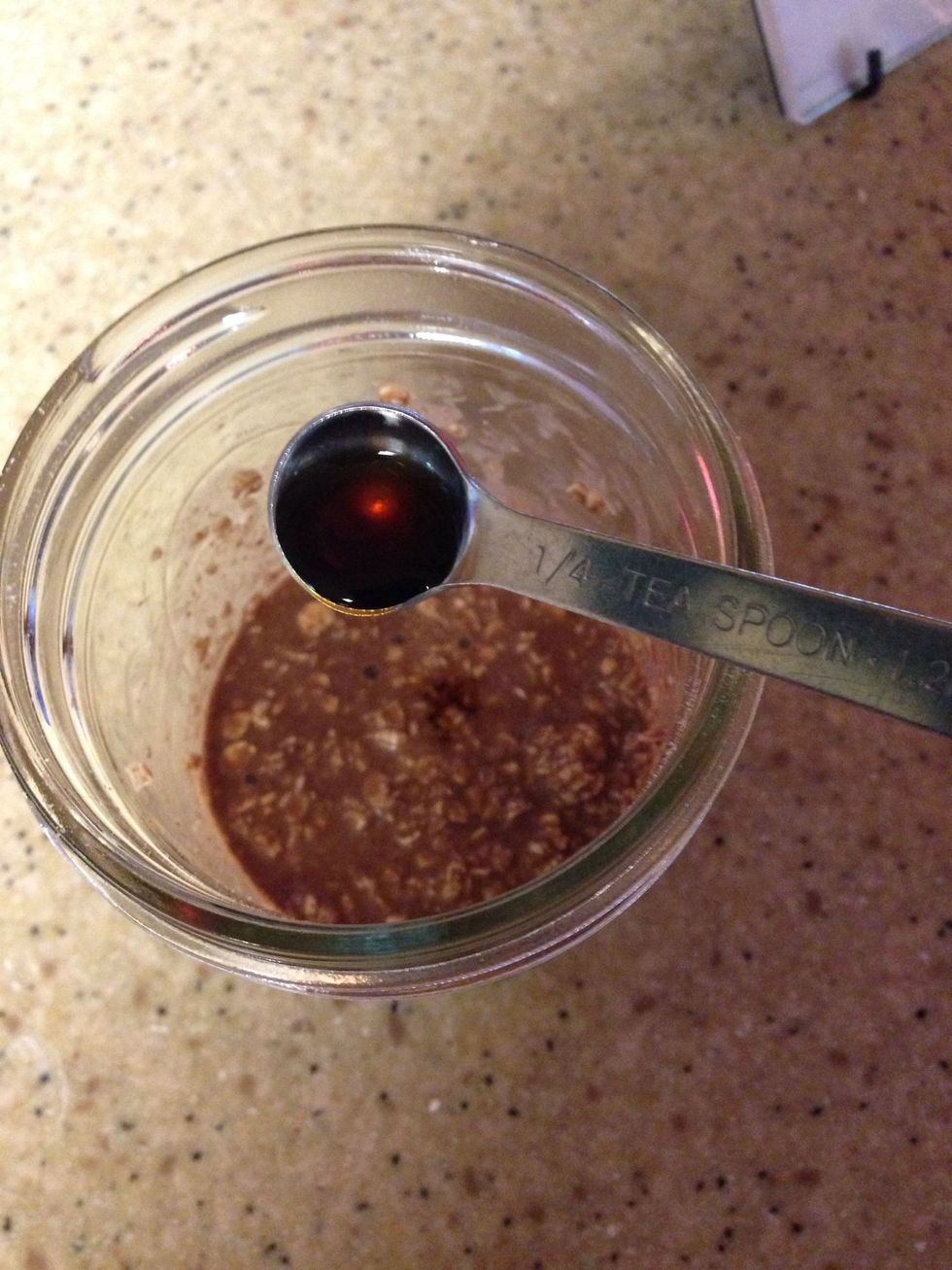 Add 1/4 tsp if vanilla extract (optional).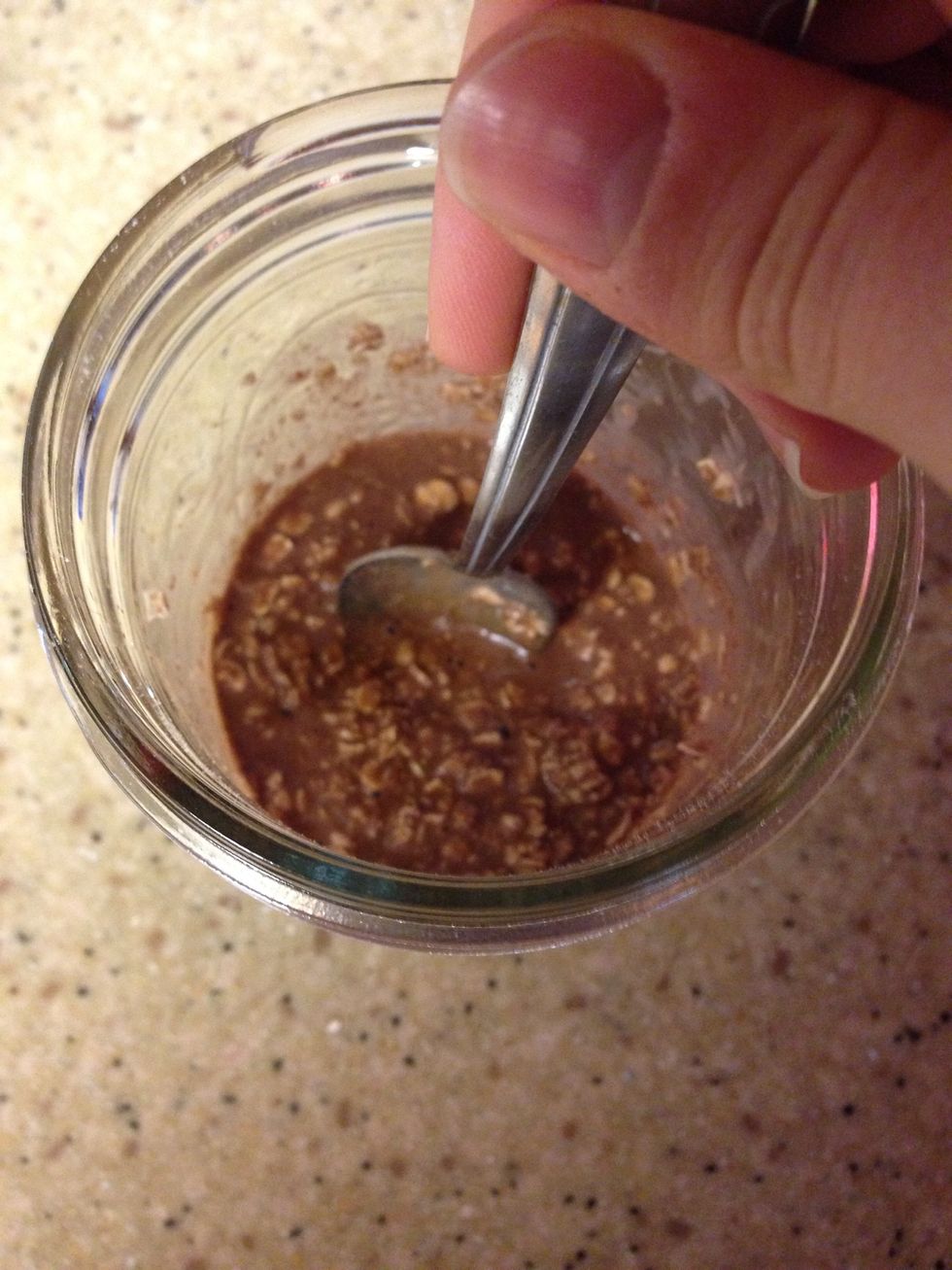 Mix well.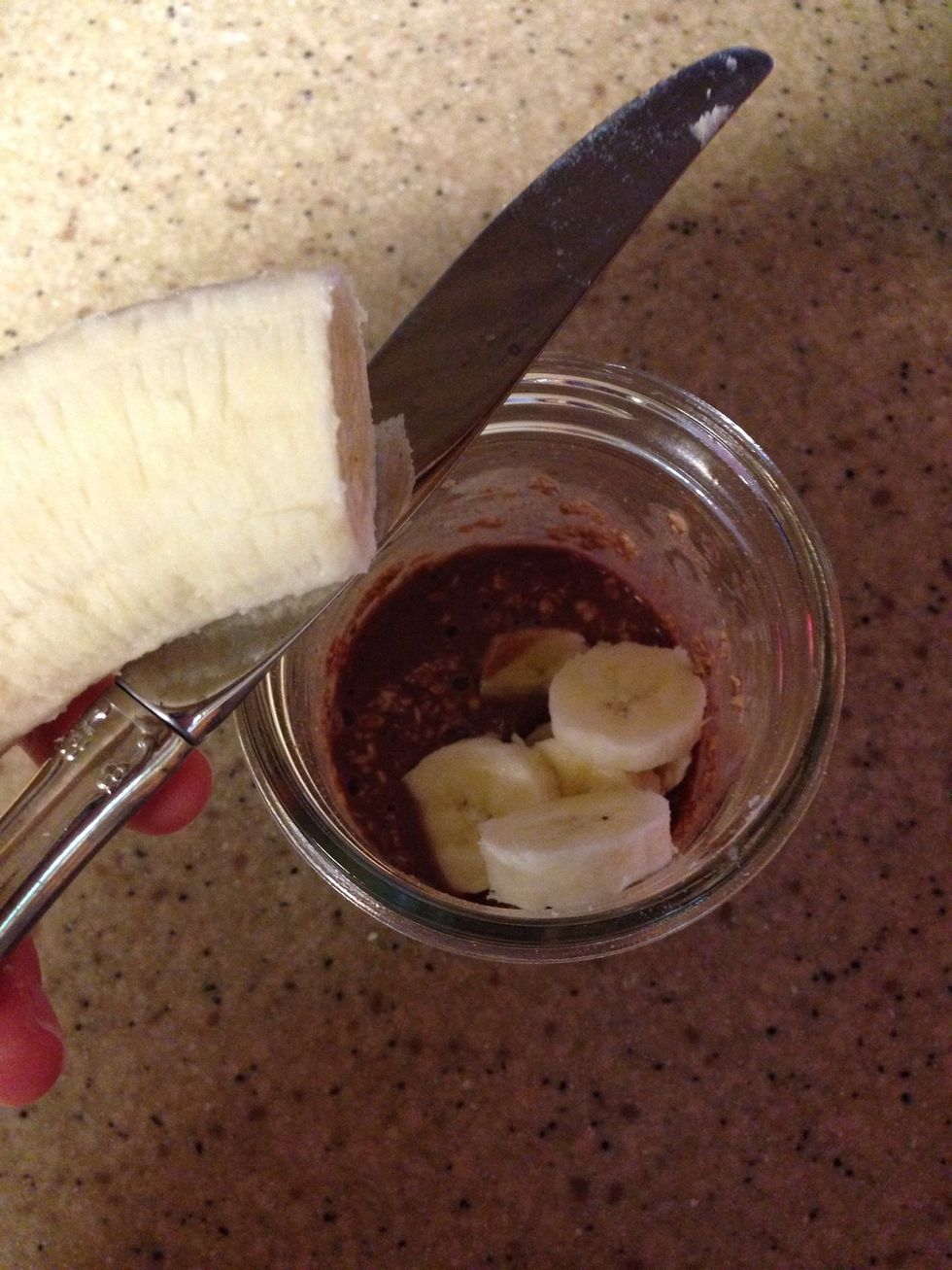 Slice banana into mason jar.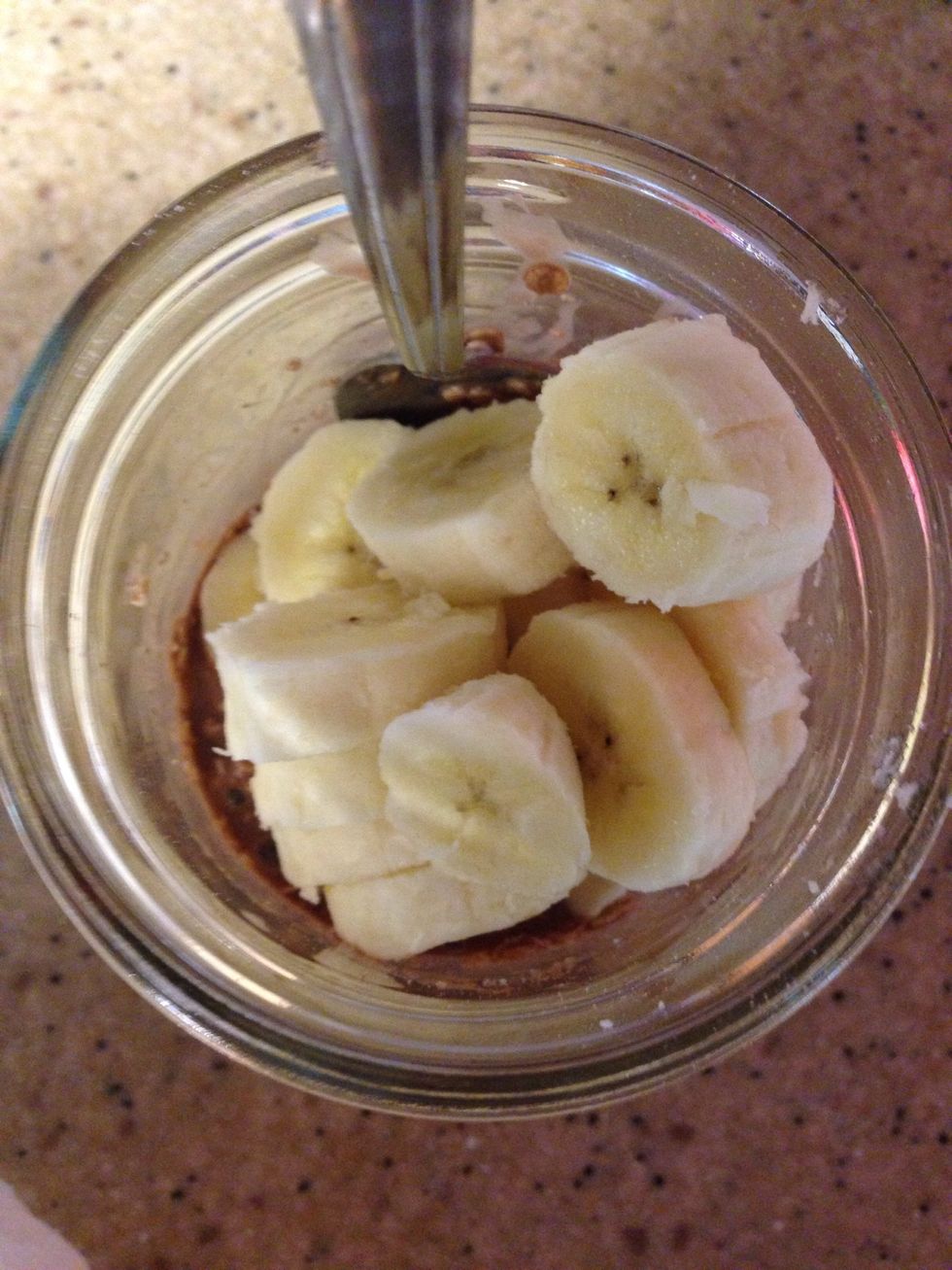 Mix bananas into oatmeal mix. It's okay if you smash some of them :)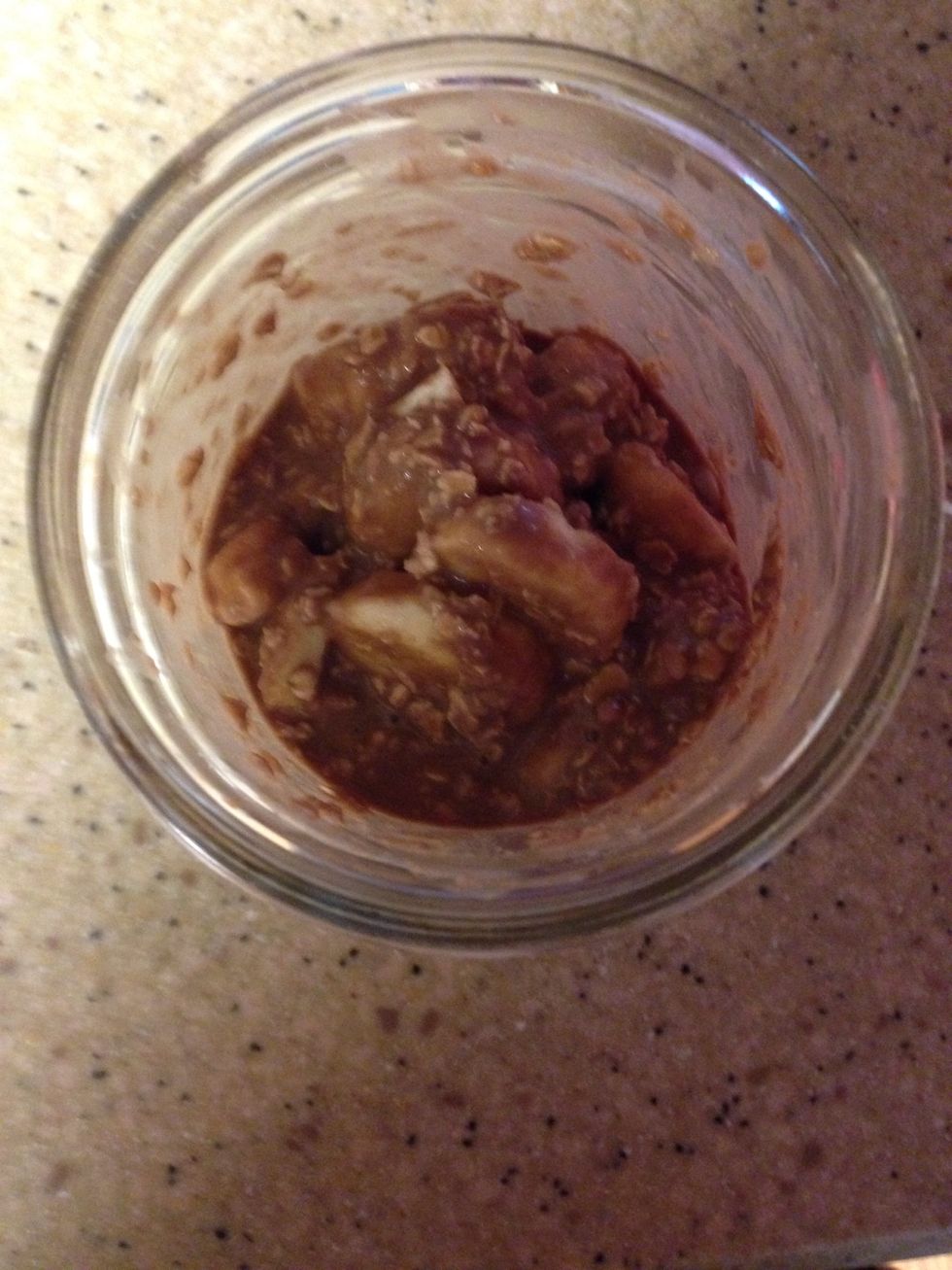 What it should look like after mixing.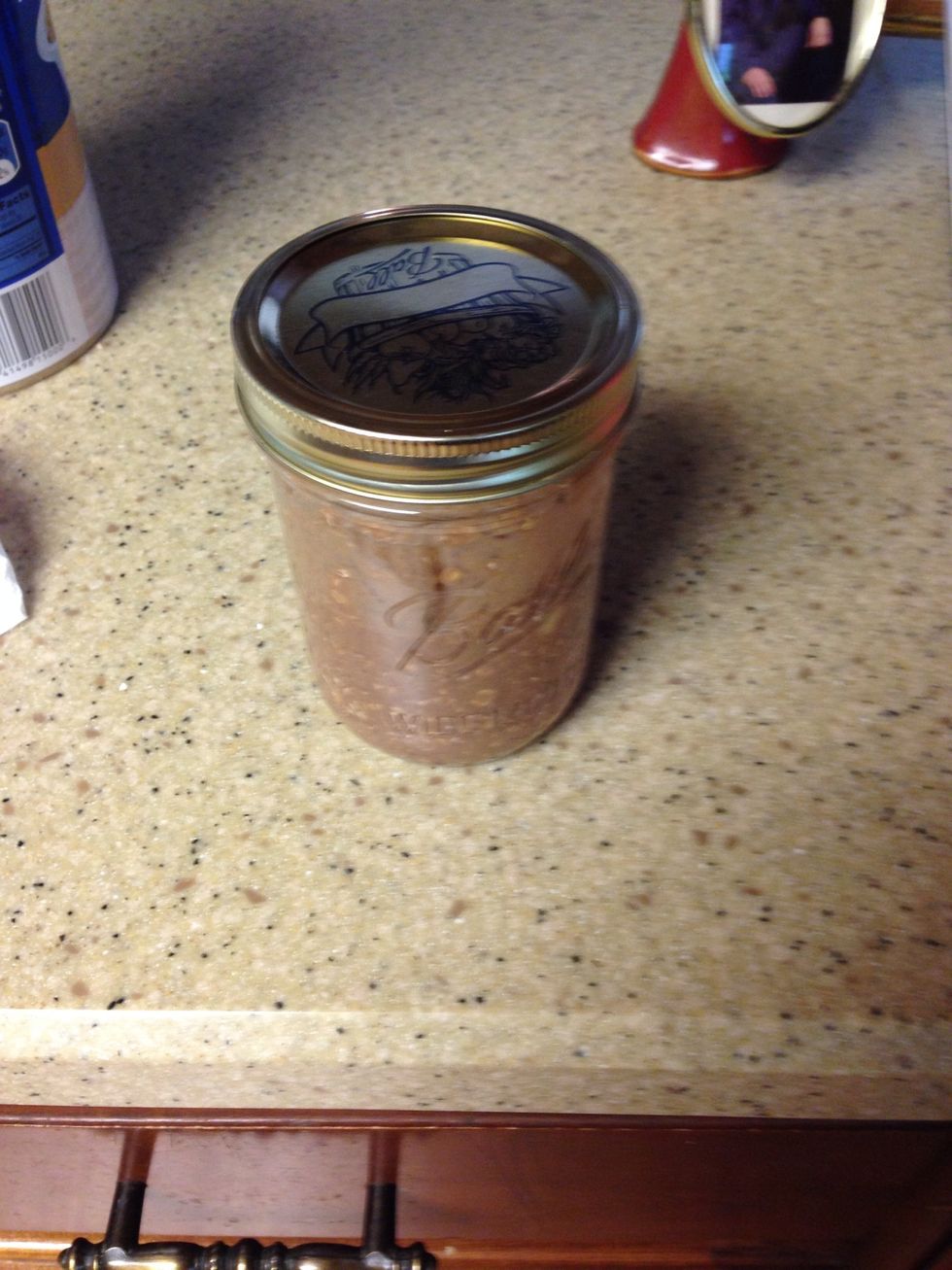 Put cap on mason jar.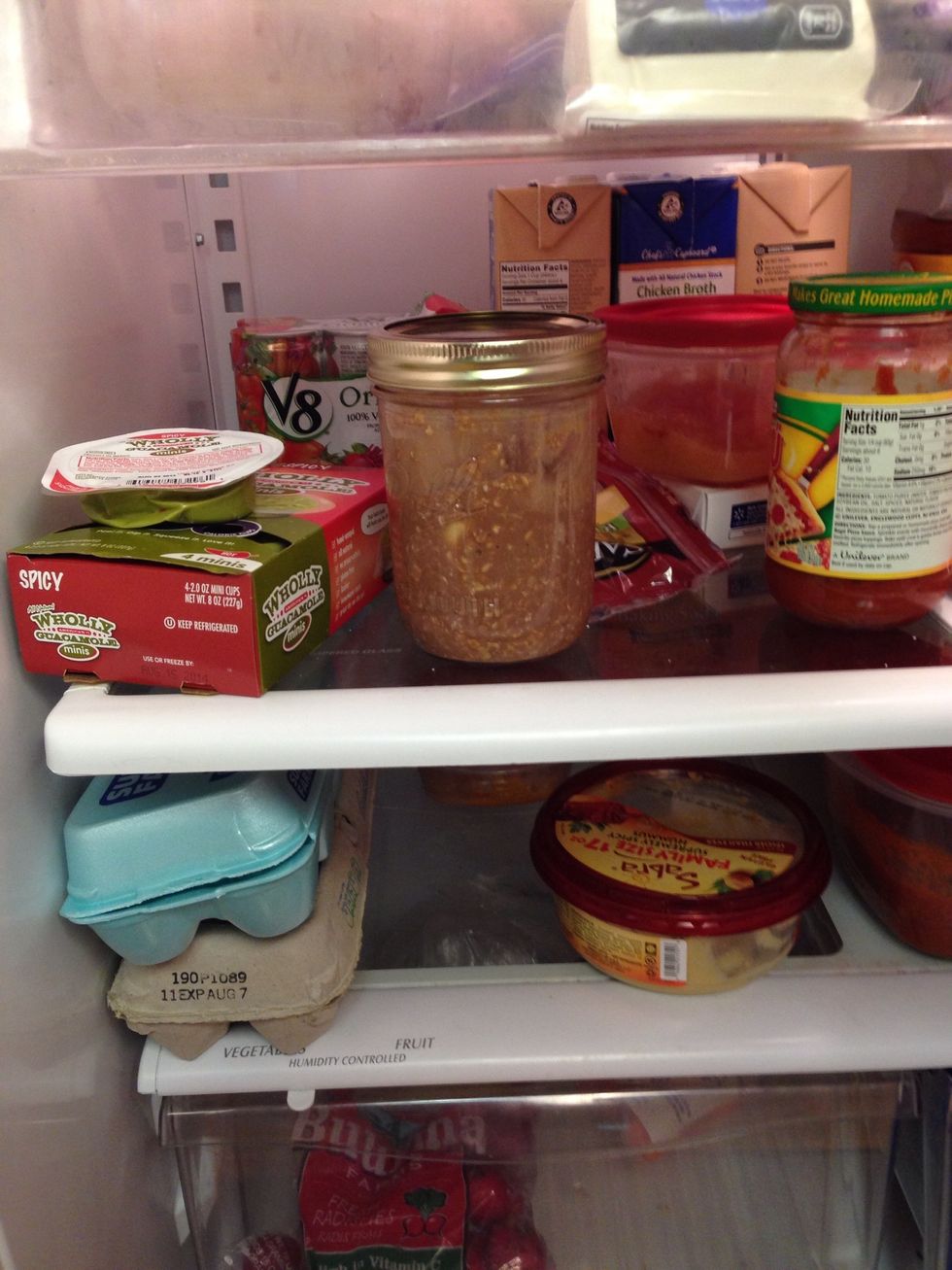 Store in fridge overnight. And enjoy the next morning!!
1/2 cup quick oatmeal
1/2 cup chocolate milk
1 banana
1 tsp or more of coco powder
1/4 tsp vanilla extract (optional)
Pinch of salt
Mason jar
Jackie Abraham
Jesus first! Oatmeal lover! \n\nI can do ALL things through Christ who strengthens me! Philippians 4:13