This is a recipe that turns leftovers to something adorable. Use your imagination be creative and feel free add other ingredients to this. I hope you'd like it. Enjoy 💗💗💗
9
I have leftover hunching part of the chocolate cake i made and its frosting from my previous guide. "Dark chocolate cake" i put them both in a plastic bag and chilled in my fridge for almost a week.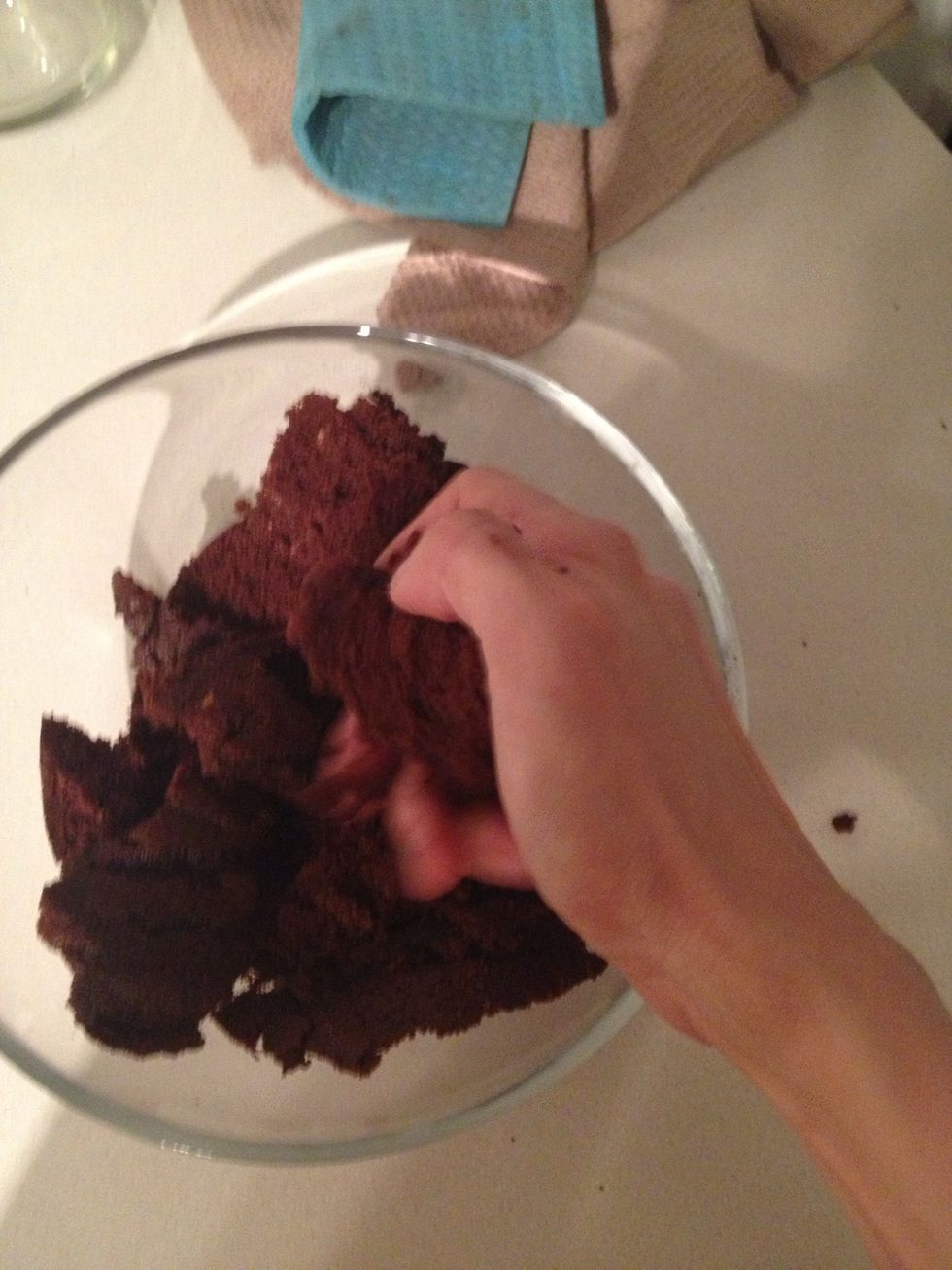 Break up the cake into crumbs, while drop the bag of frosting into warm water (it's butter based, this would melt it down a lil) if your frosting isn't as stiff u don't need to.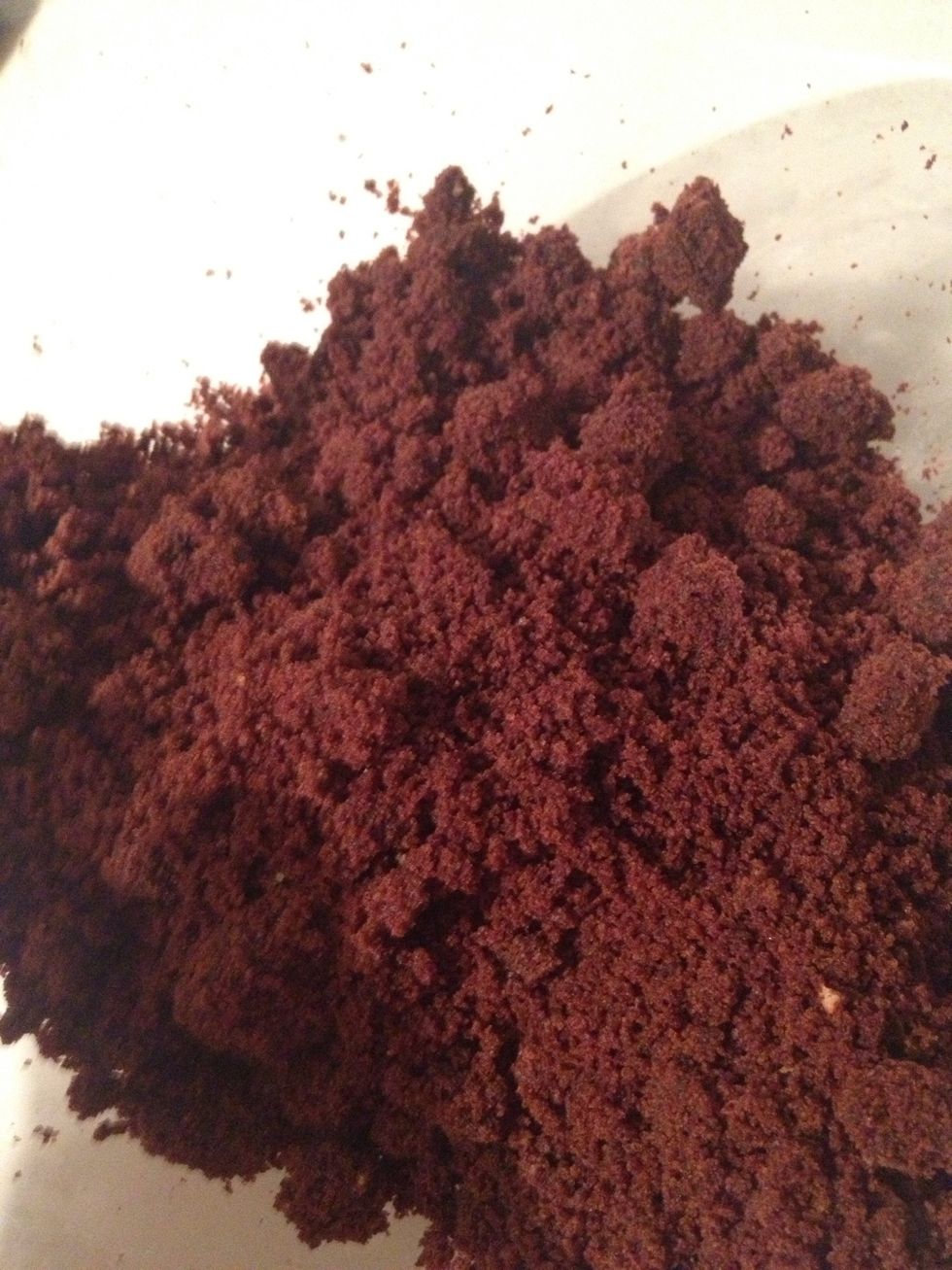 Break them up to fine crumbs like this.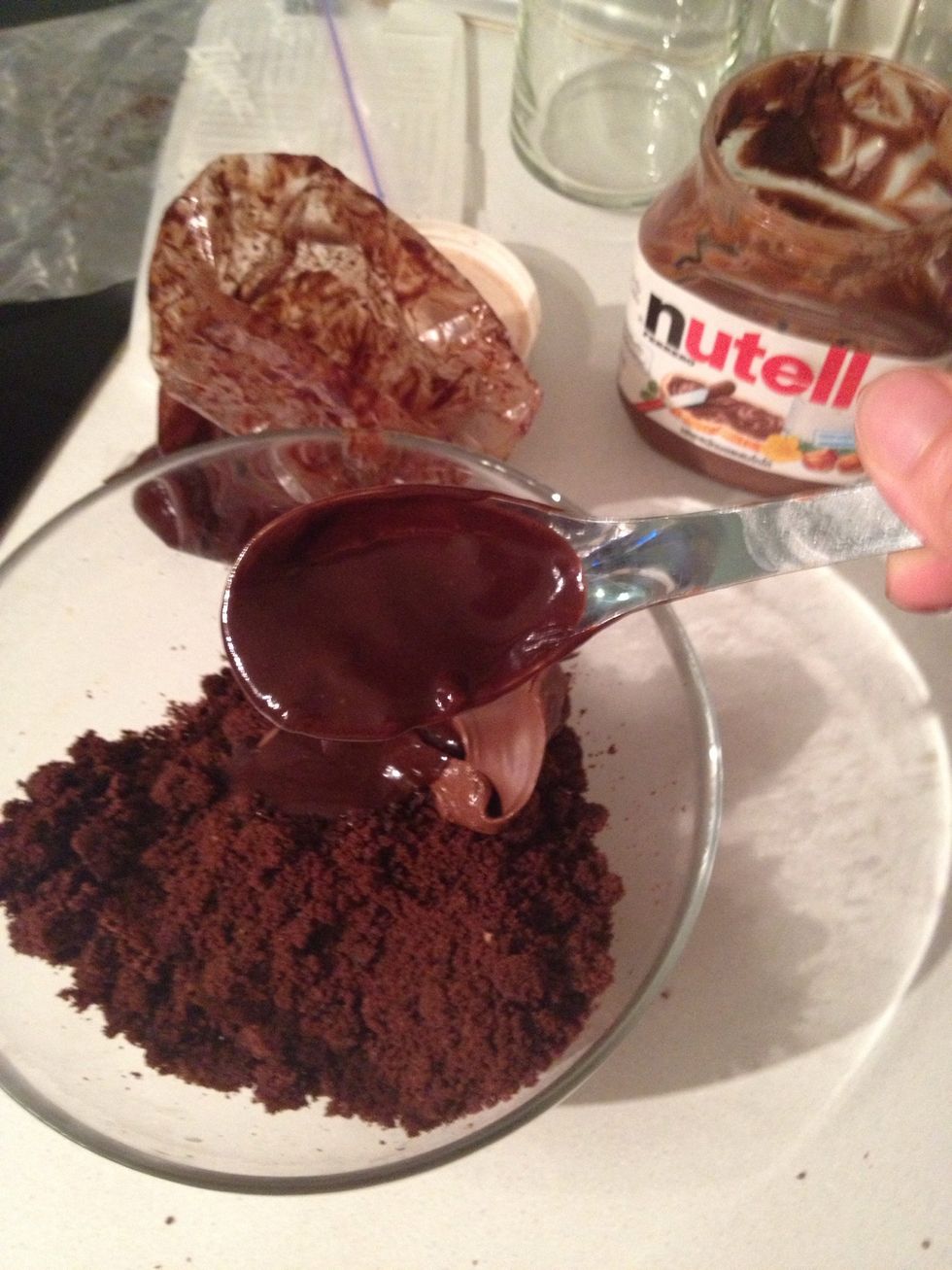 Add the melted frosting to the crumb work it around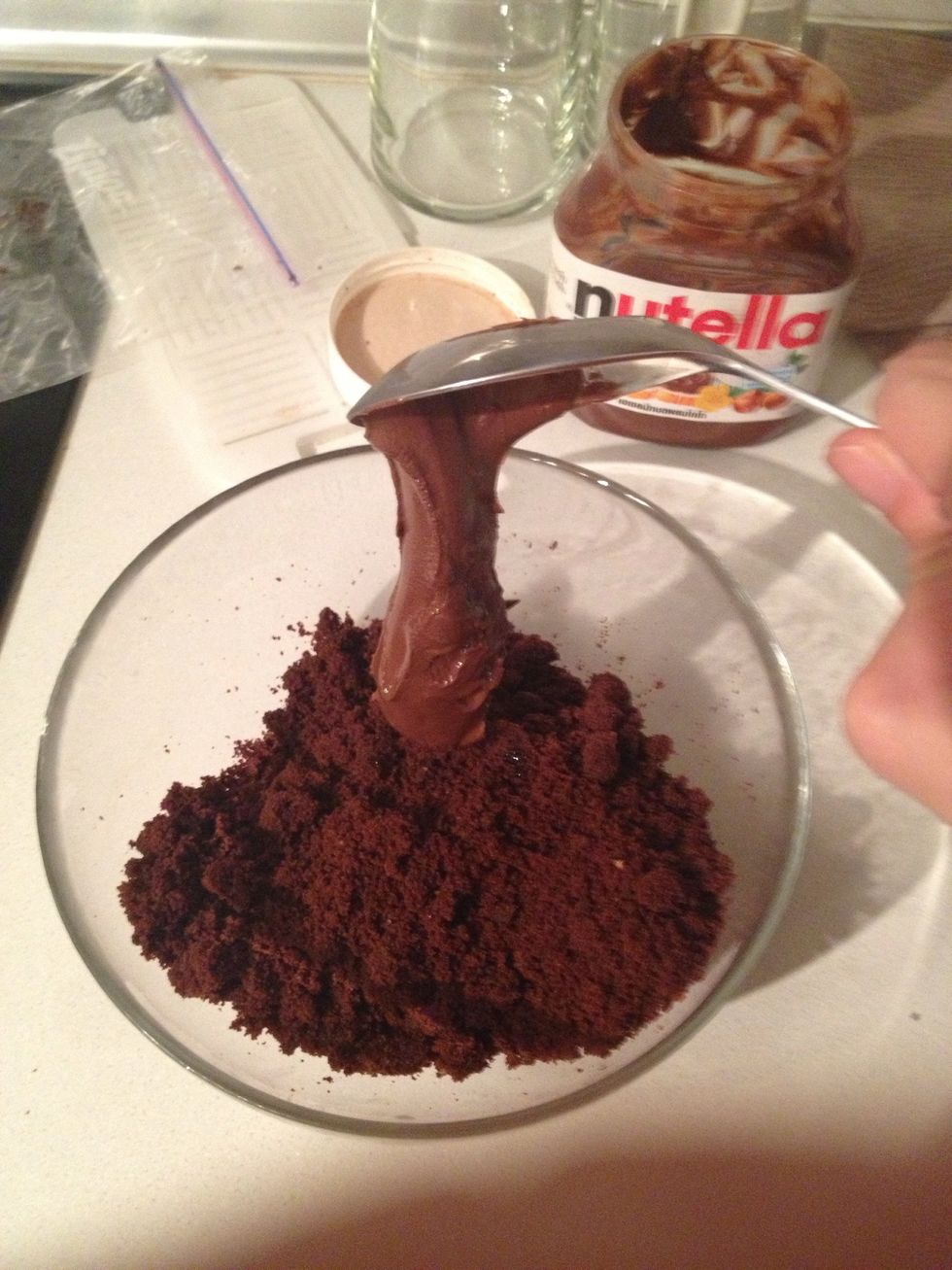 If the ingredient still looks crumbly and dry add more of something sticky and moist. I choose Nutella. U can use jam, honey, butter, melted chocolate, cream-cheese, etc.
U want it moist like this. There's no specific ratio to this just so long as you can still roll everything into a ball and wont fall apart.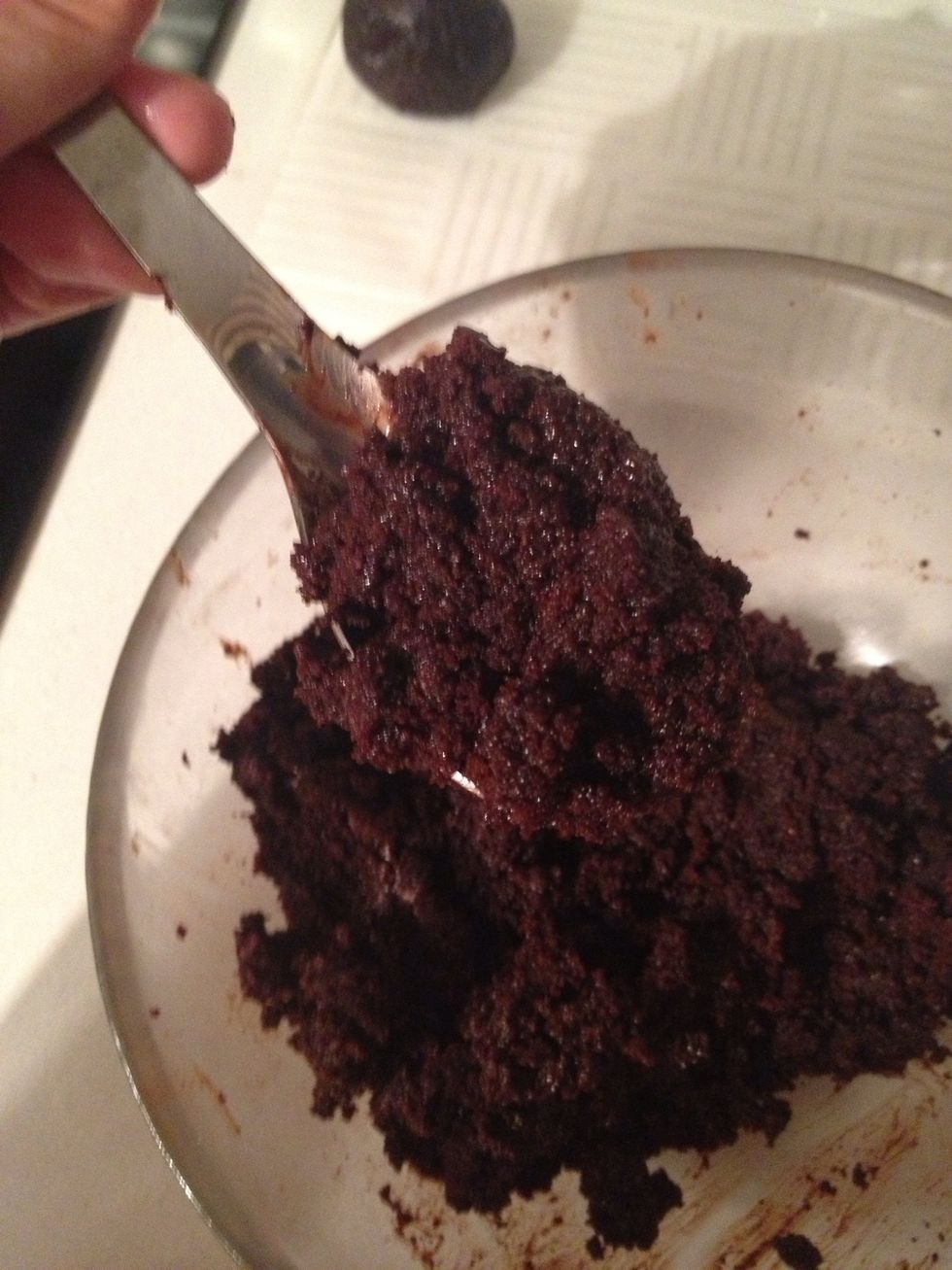 I use my spoon as a measurement.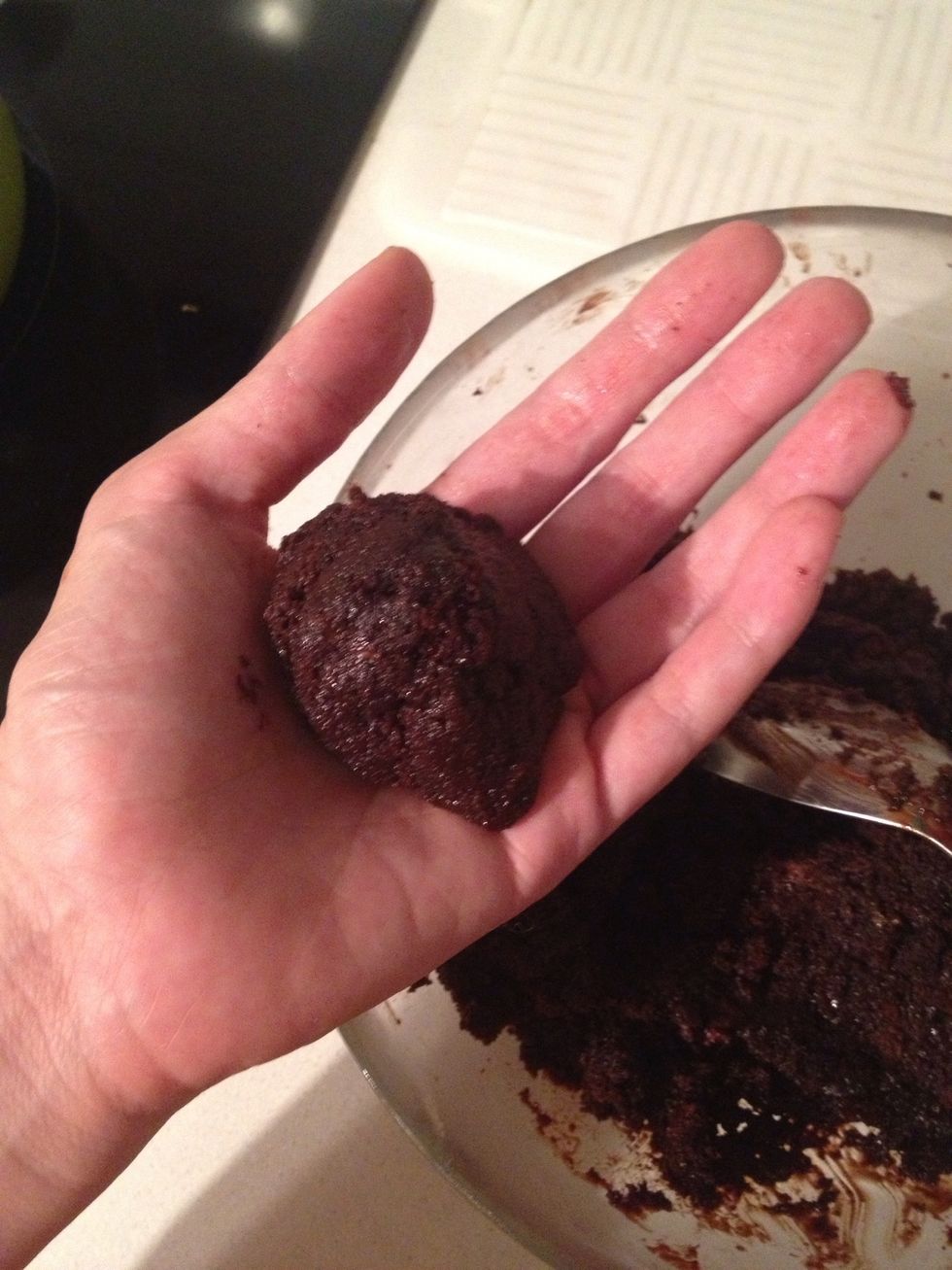 Press on the palm of your hand. Roll and press into balls. If you find the texture is falling apart and hard to work with, stick the crumb in a freezer of half and hour.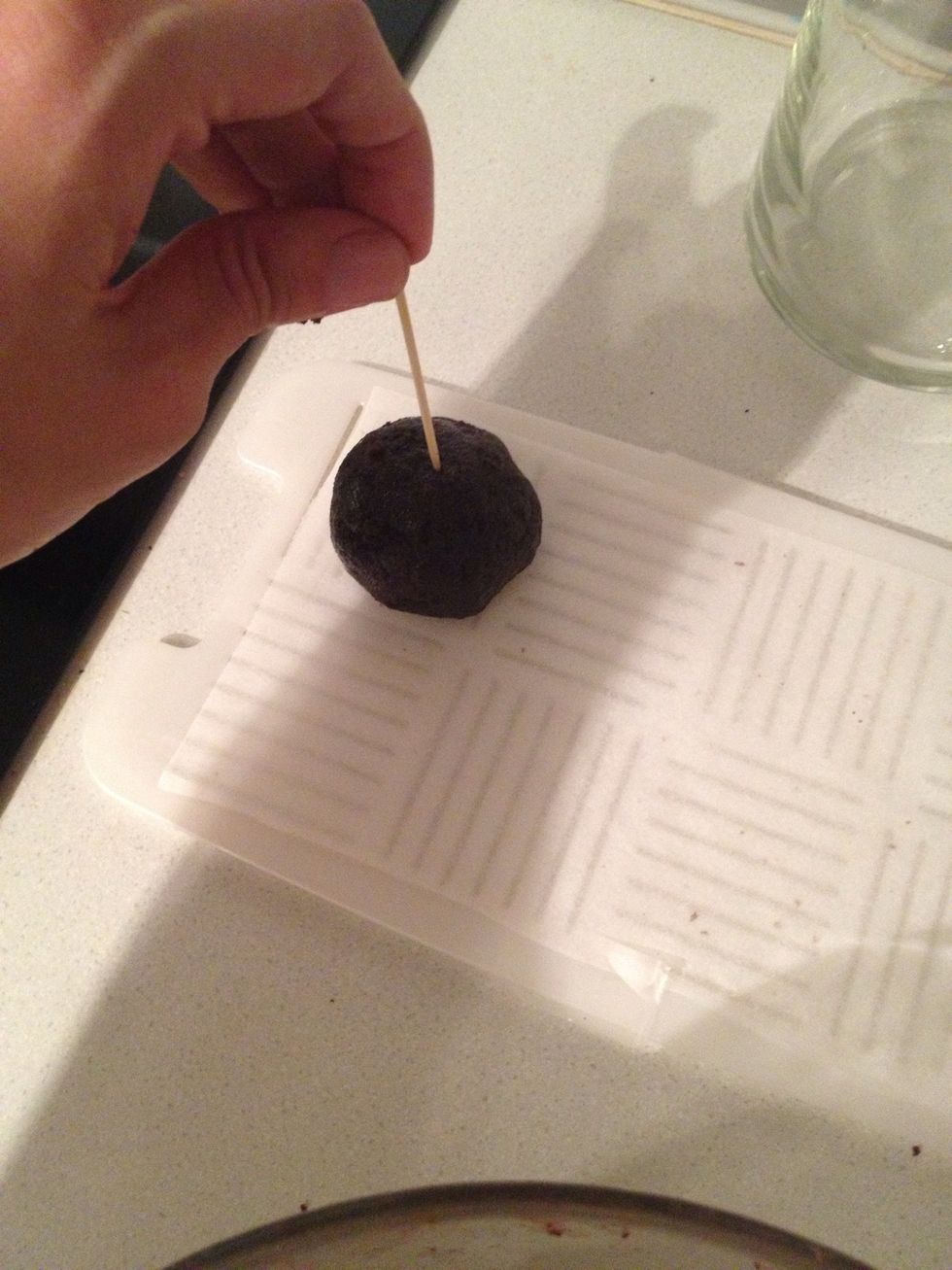 Insert a toothpick.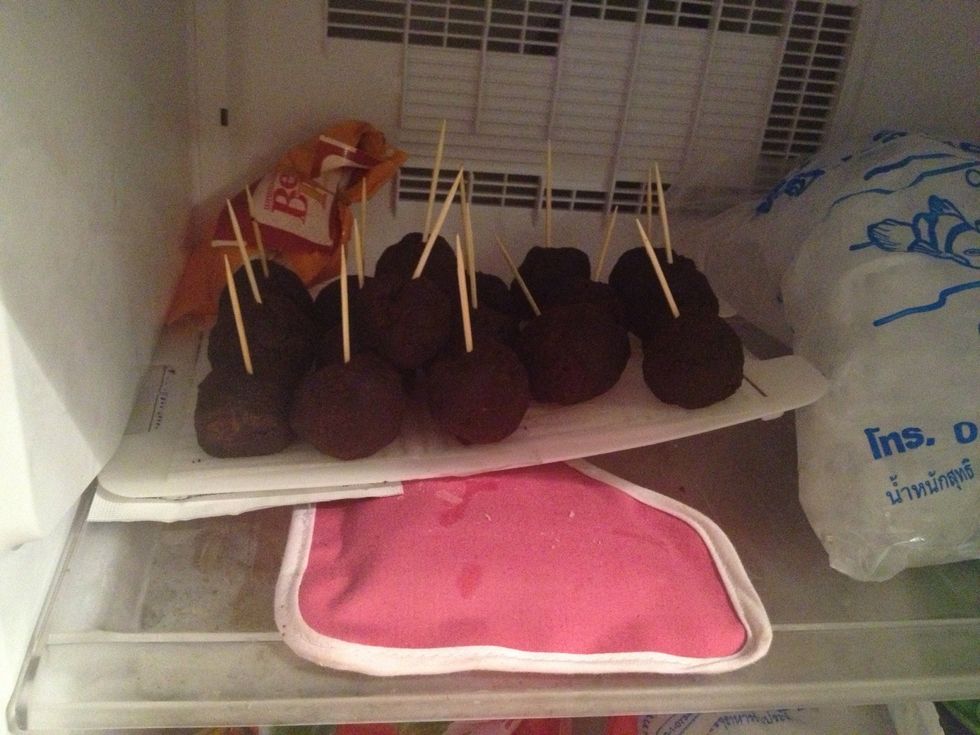 Put everything in a freezer for at least 30 mins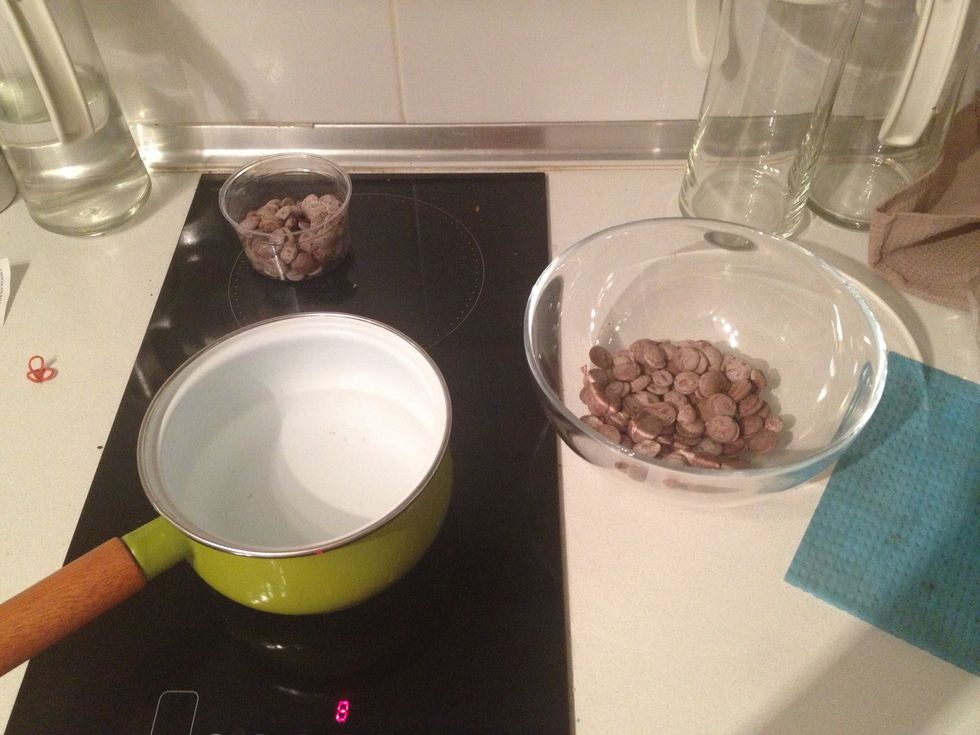 Simmer water in a pot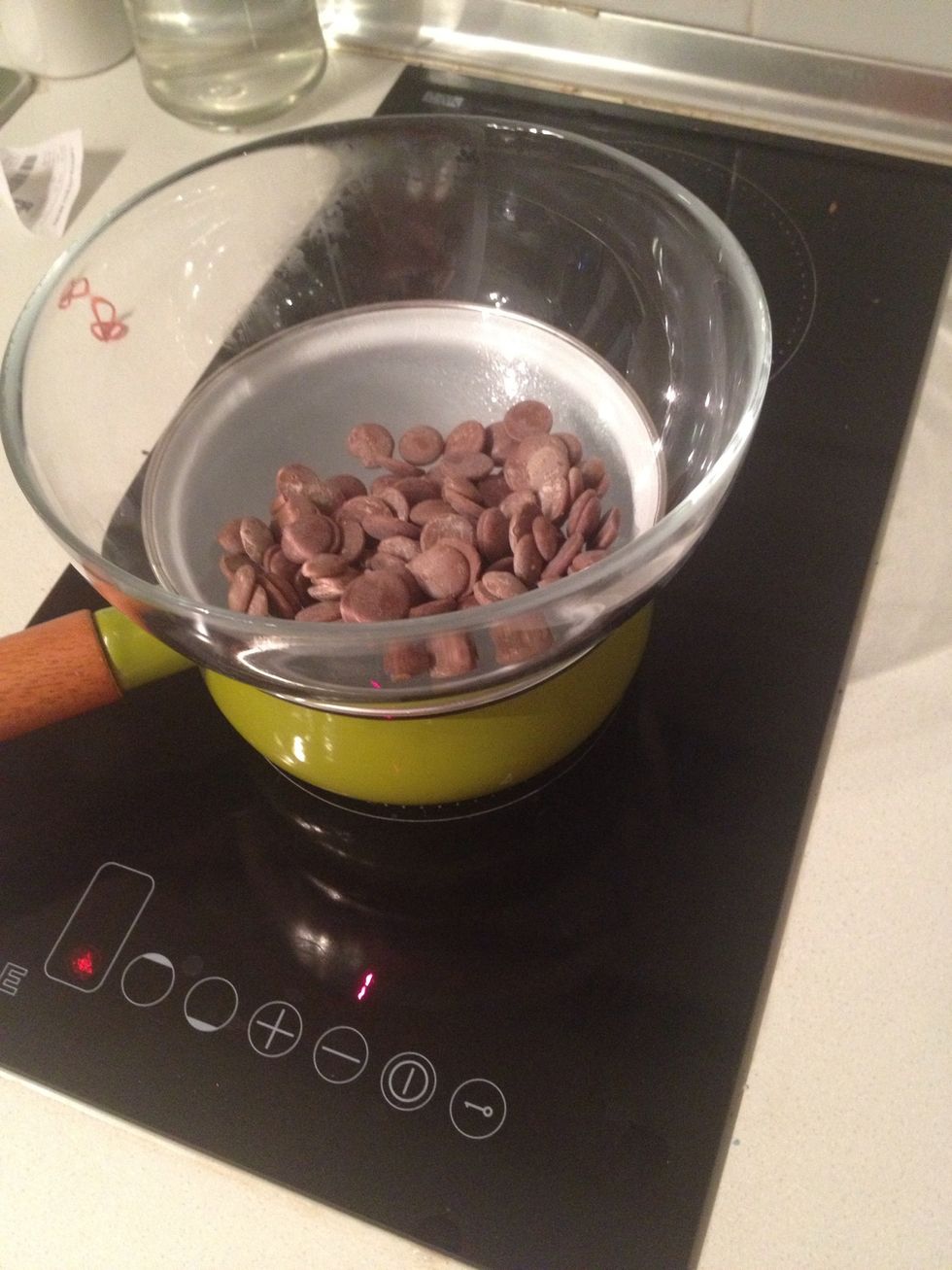 Low the heat when the water reach simmer ing point and put the chocolate bowl on top of the pot make sure the water doesn't touch the bottom of the bowl.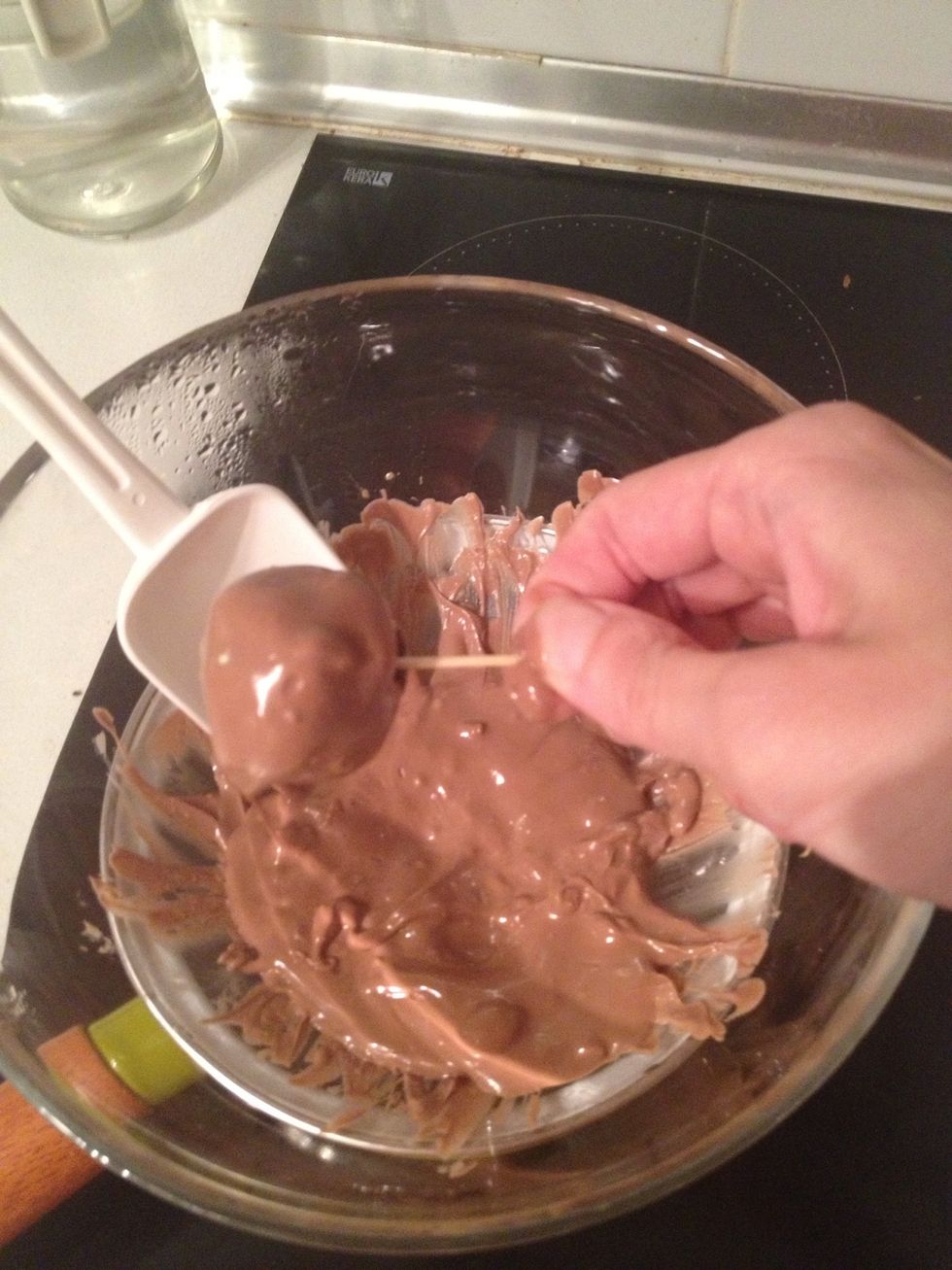 Coat the cake ball.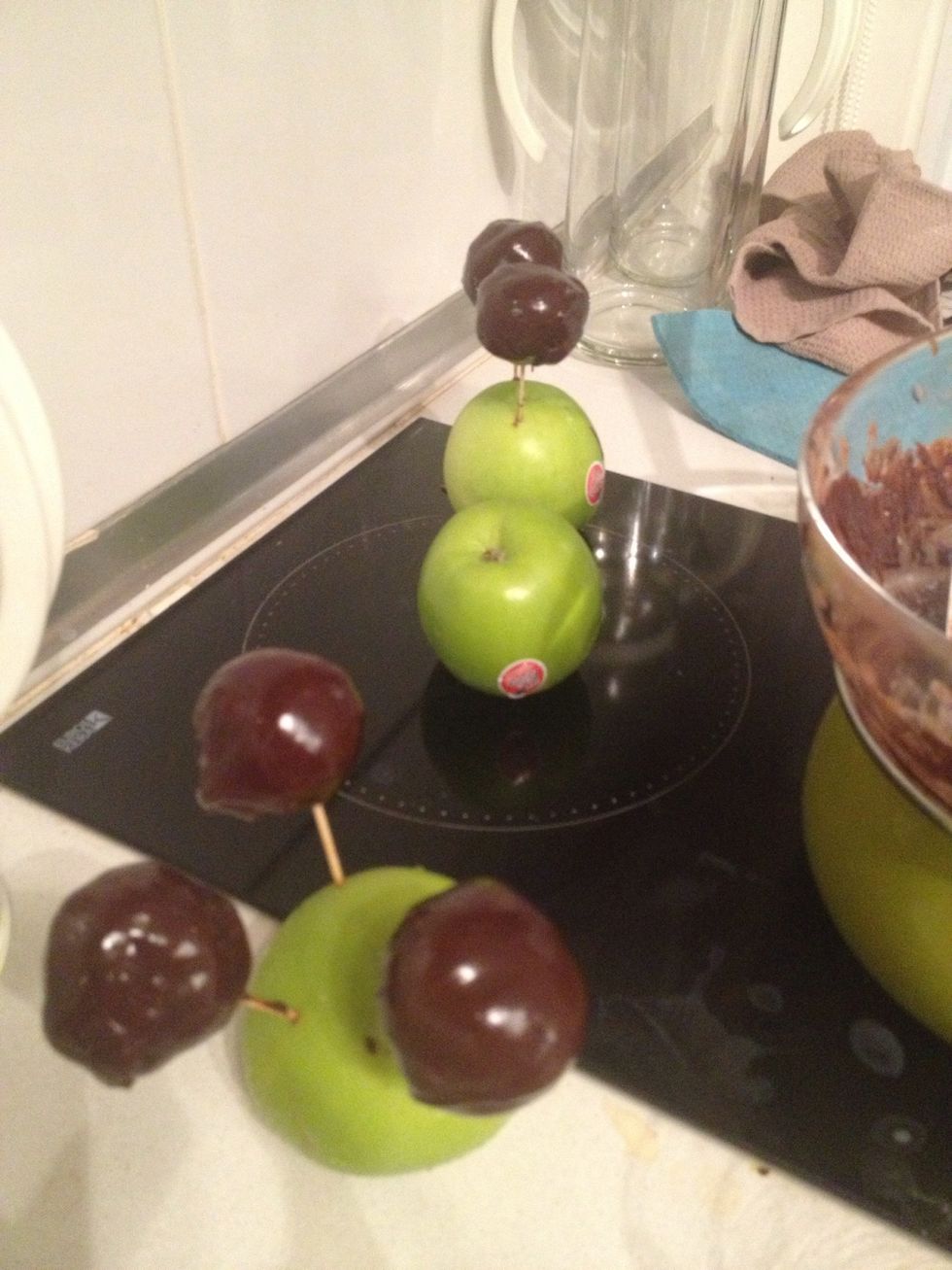 I know haha!😁 I stick cake pops on apples and put them in freezer. No good reason, i just cant find anything better in my kitchen. I don't use Styrofoam in my kitchen. Global warming reason.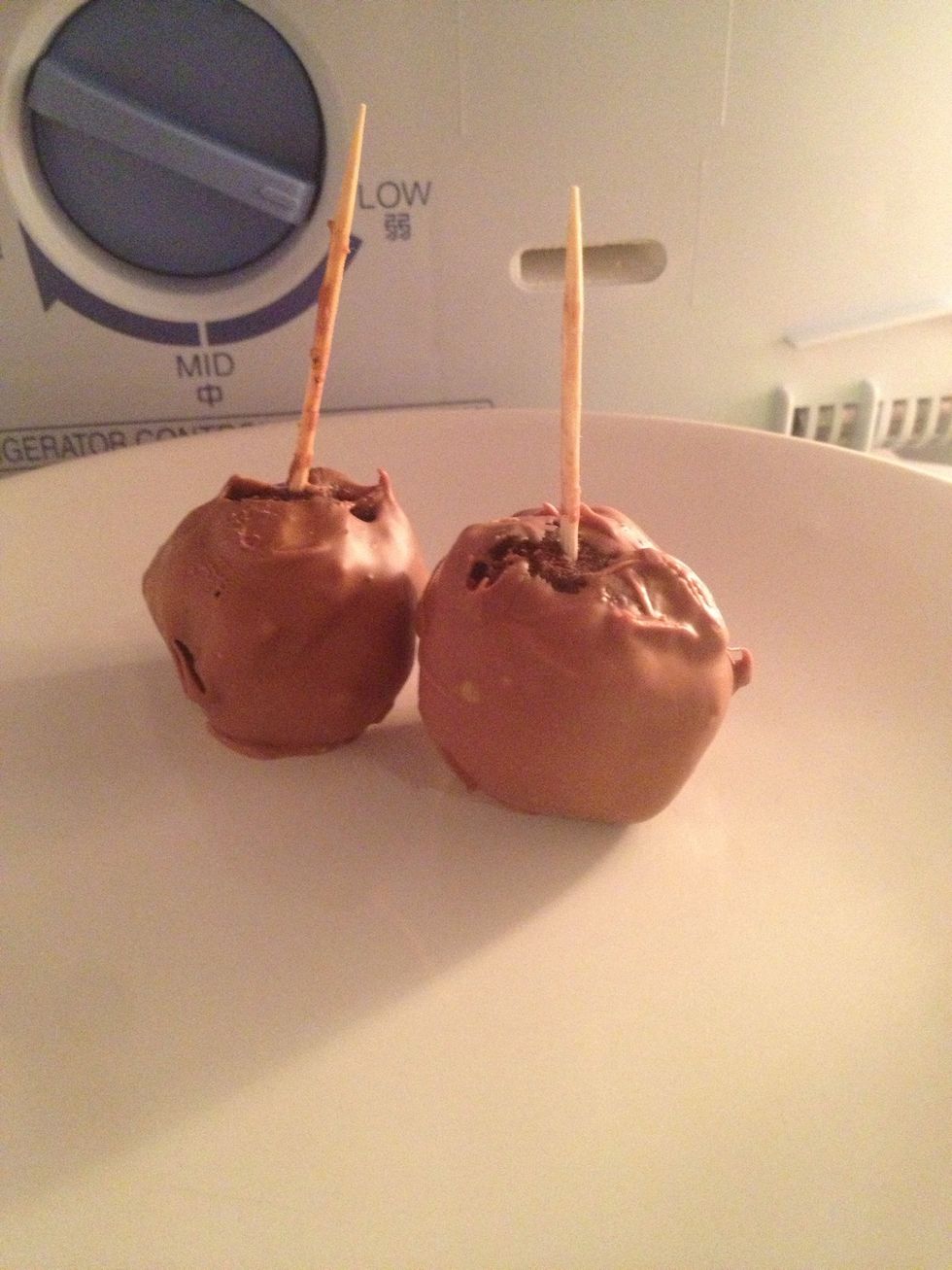 I transfer the set one onto a plate. Cos i only have 4 apples 😝 keep them in the fridge until u r ready to serve.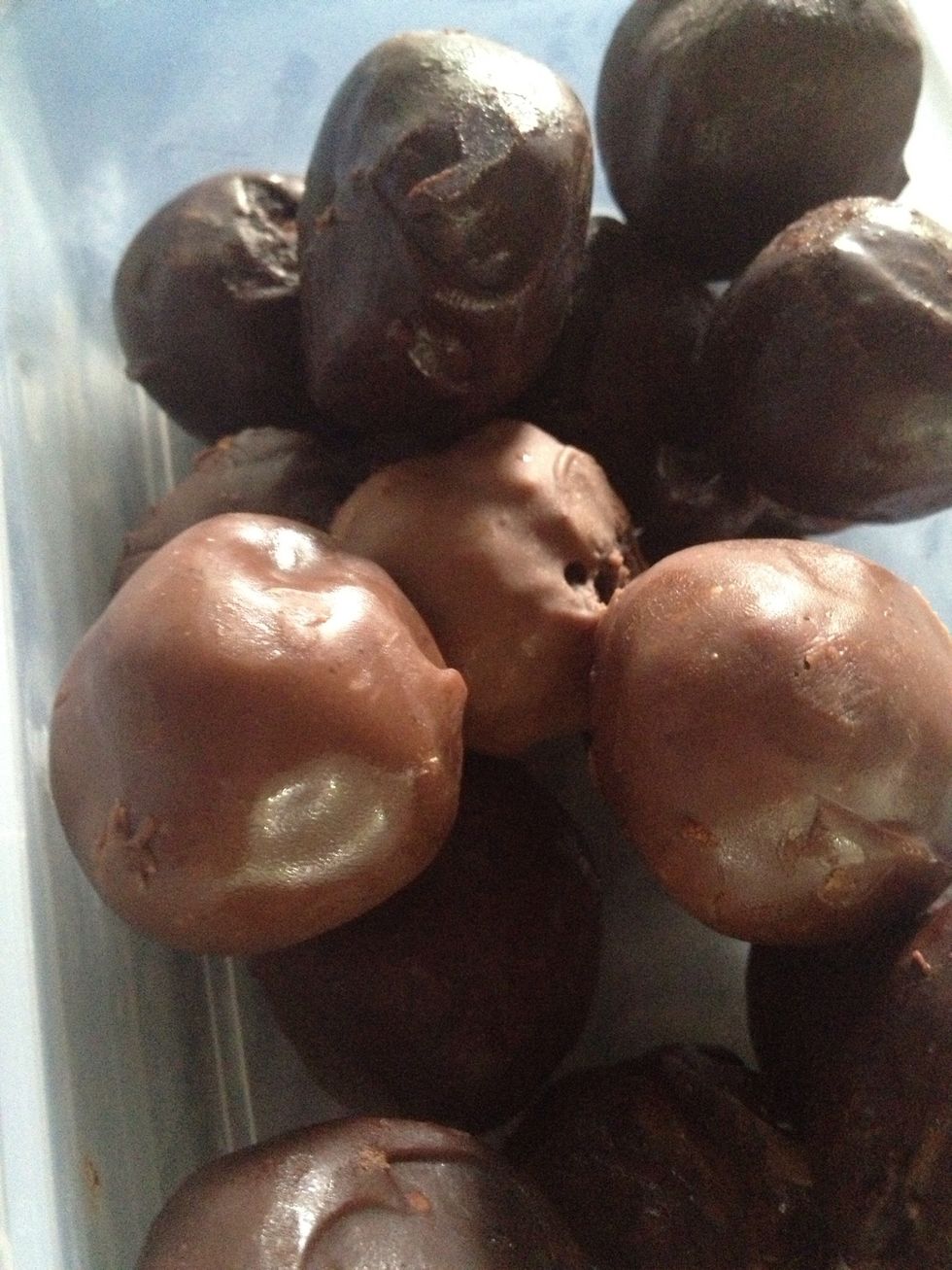 I have mine dipped in both milk and dark chocolate. Keep in air tight container chilled share and enjoy! 💗💗💗
Left over Butter cake
Any kind of Frosting
Chocolate
Toothpicks or lollipop sticks
Goi Haru
I love cooking & baking. I got recipes from people I met, some were adapted from classic recipes. I hope you enjoy them. Cook Bake Share & Enjoy!