How to make choc. peanut butter rav. w/ cinn ice cream
Make Choc. Peanut Butter Rav. W/ Cinn Ice Cream
79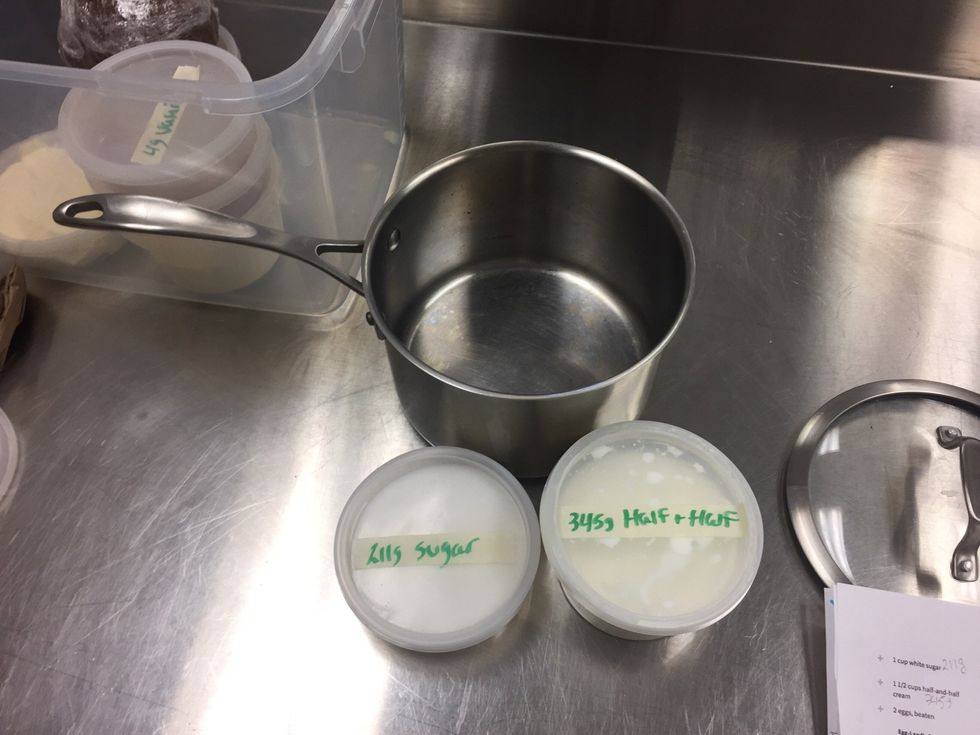 Add 211g of sugar and 12.5 oz. half and half to a medium sauce pan and place over medium high heat until the mixture simmers then remove from heat.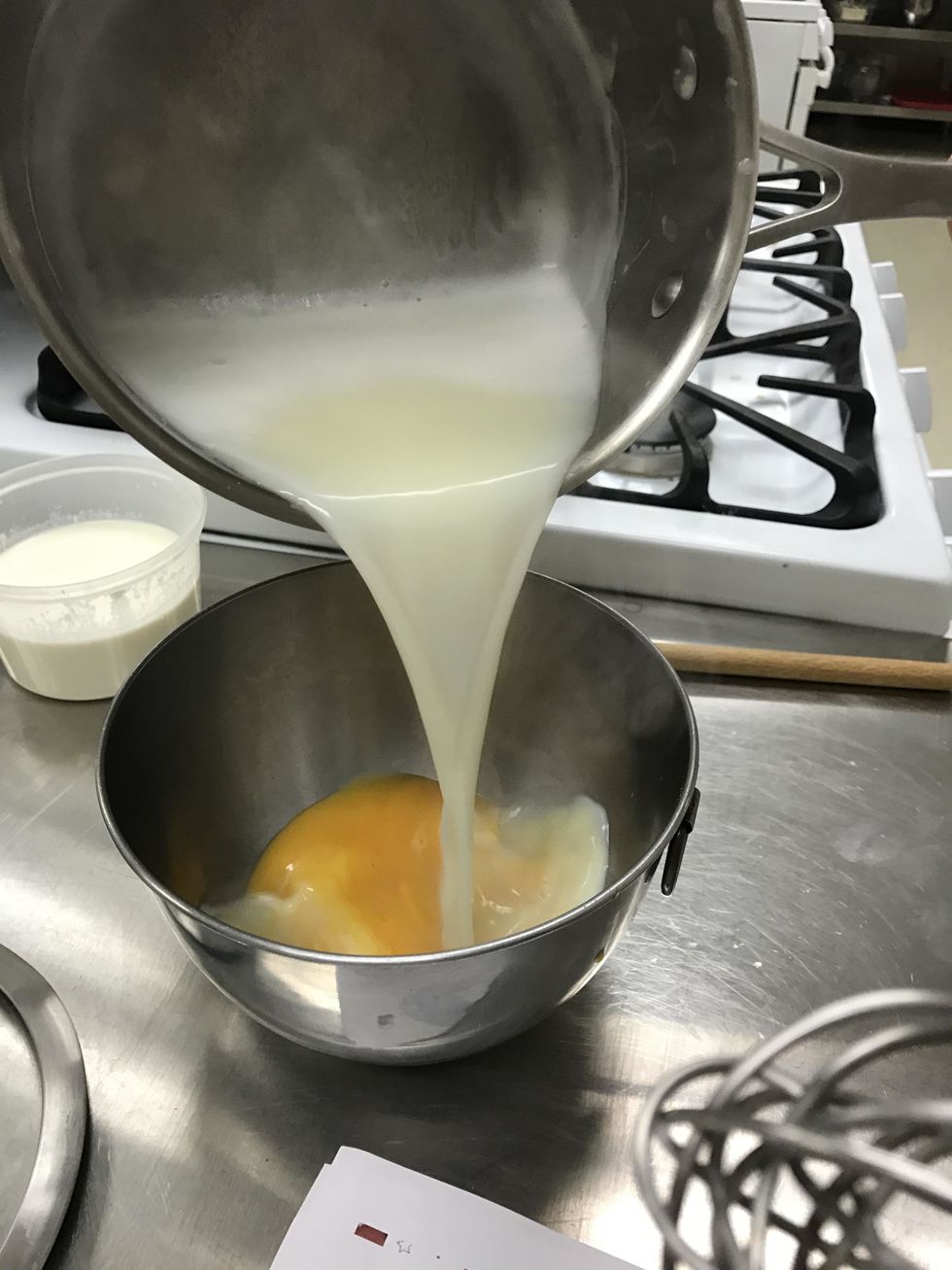 Pour half of the mixture into the eggs and whisk quickly so eggs don't scramble (tempering).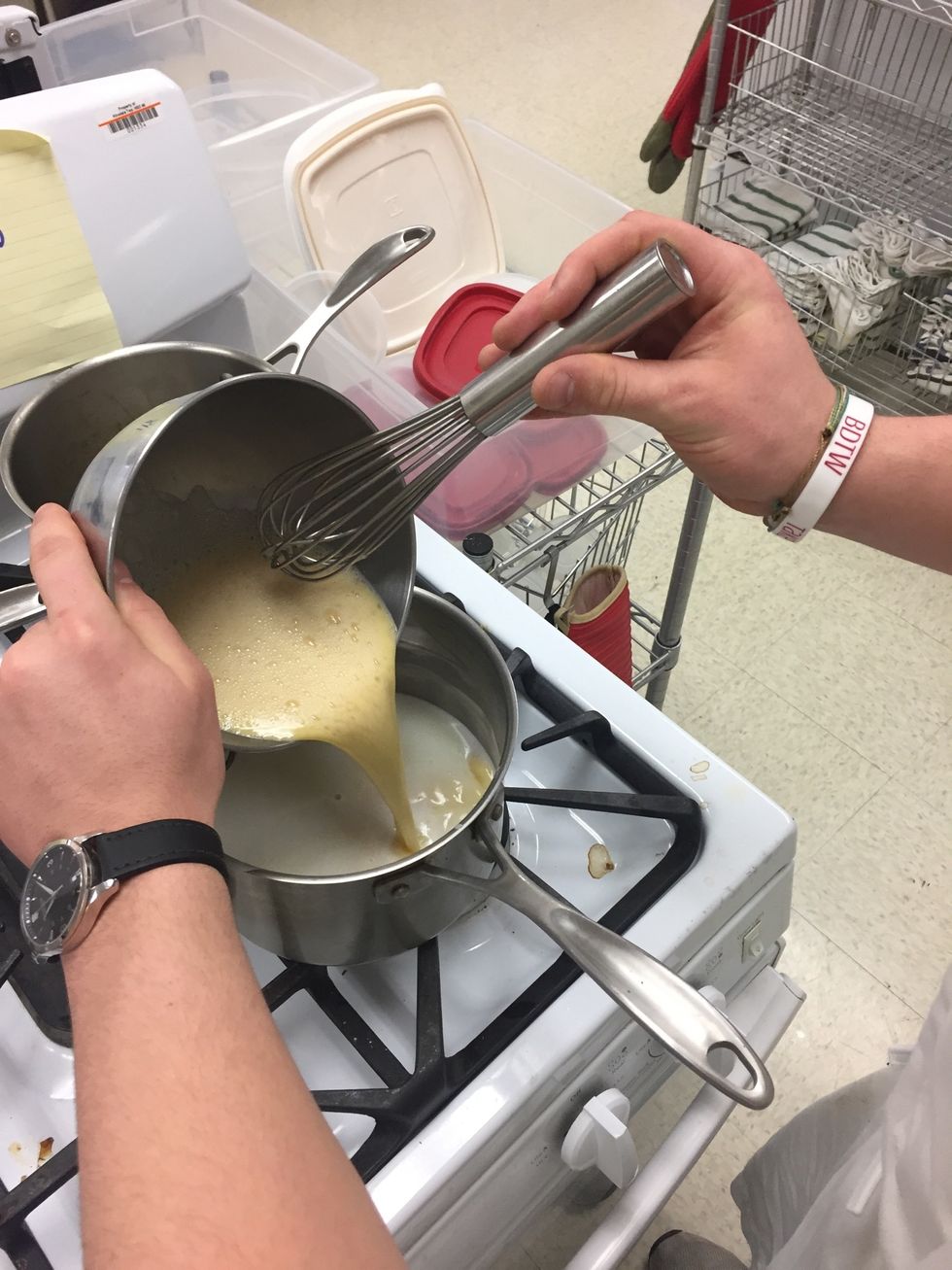 Pour egg mixture back into the sauce pan and place on medium heat and stir constantly.
Stir in the heavy cream.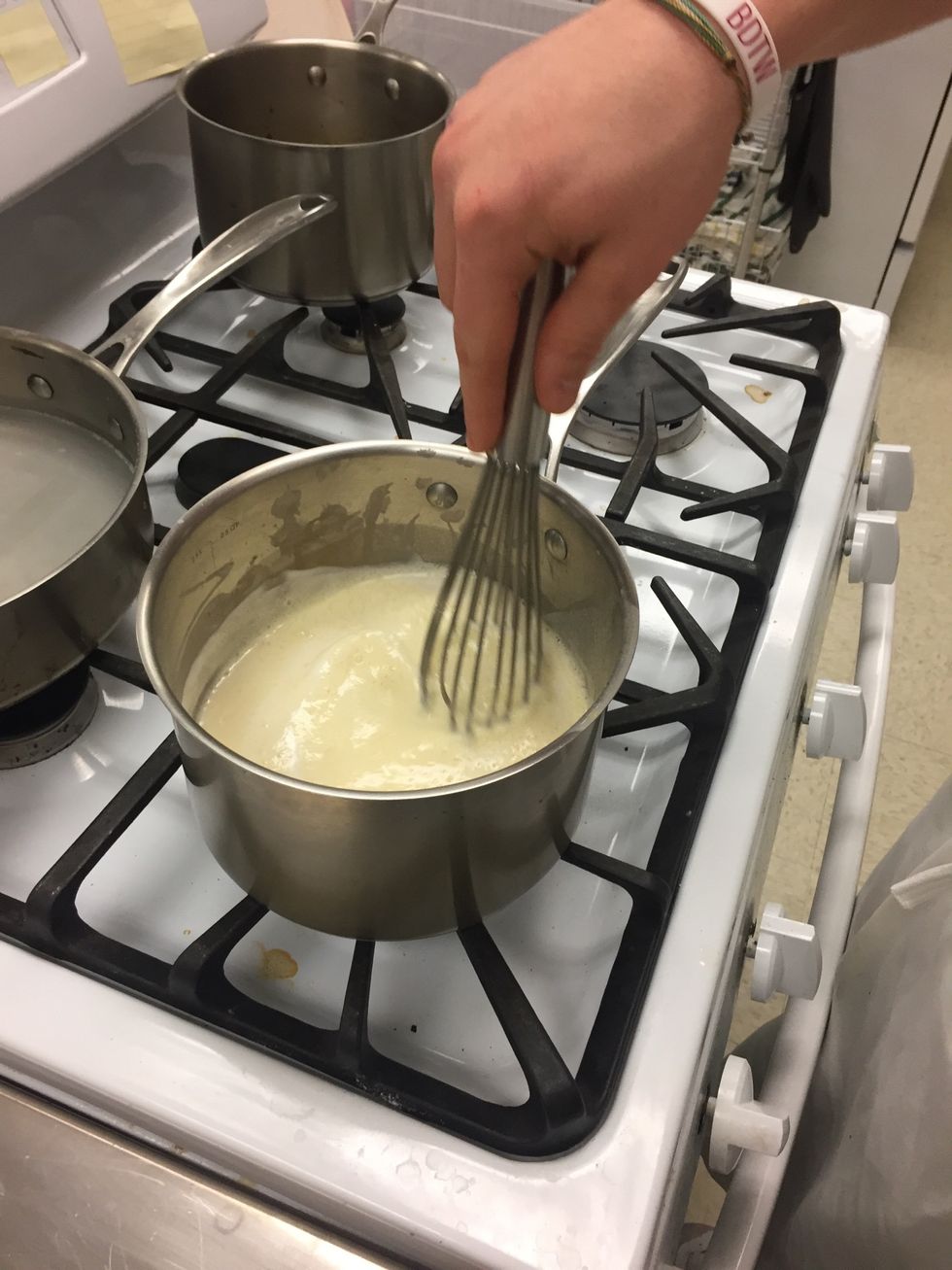 Keep whisking until the mixture thickens!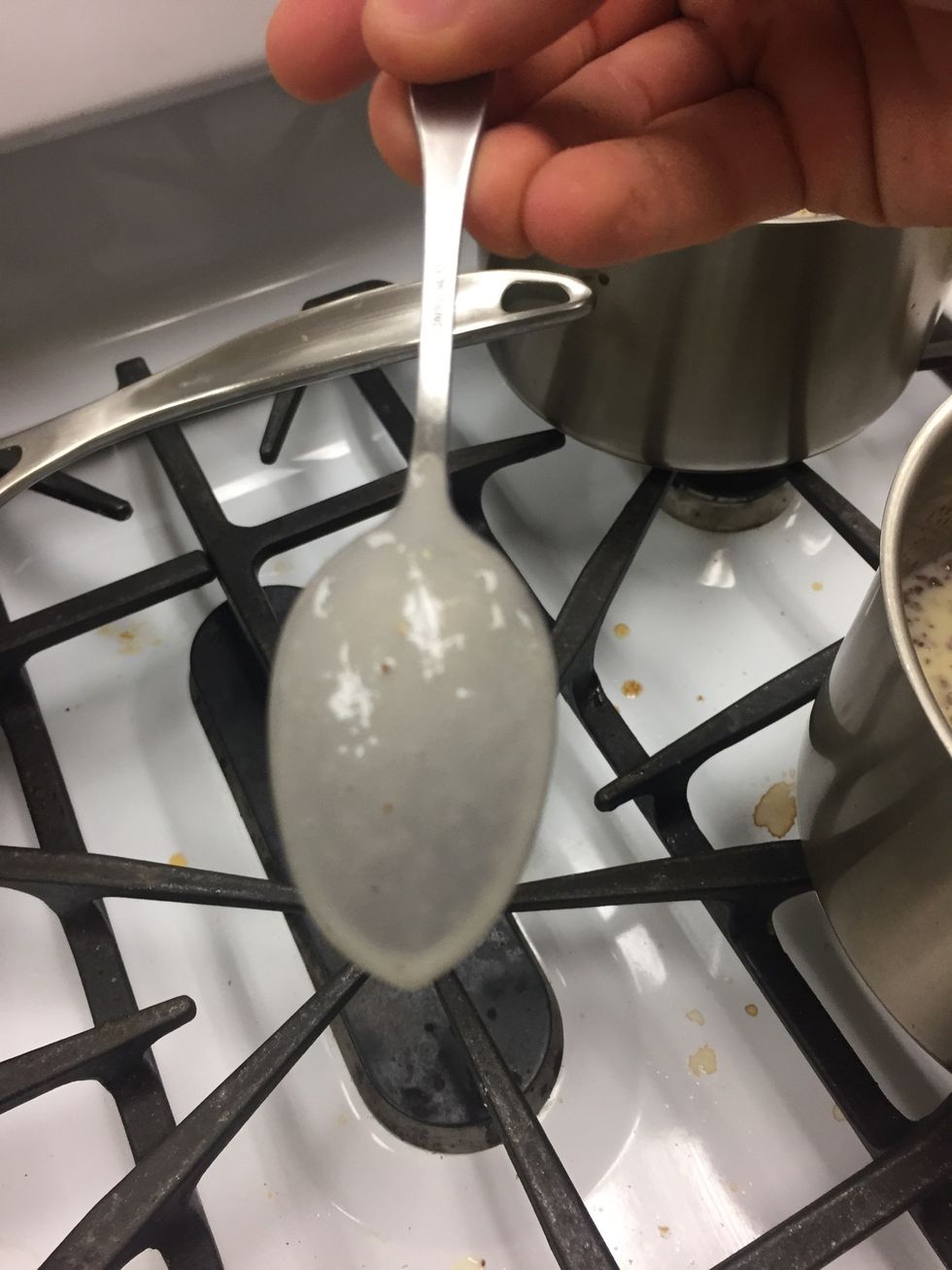 When mixture is thick enough to coat the back of the spoon add in vanilla and cinnamon
Stir in cinnamon and vanilla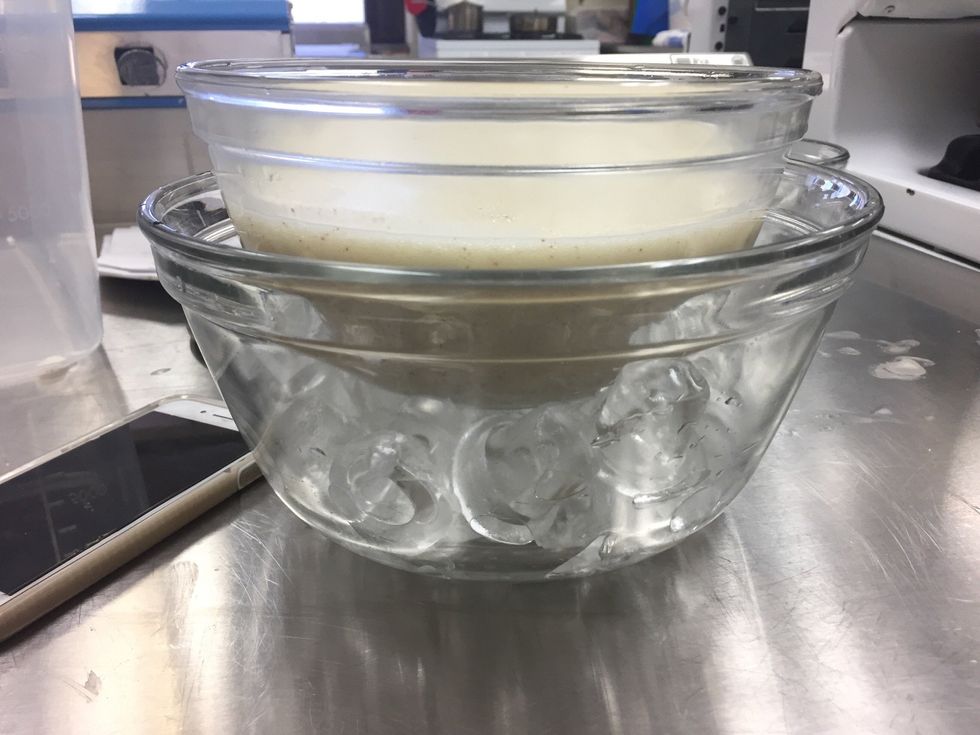 Cool down the mixture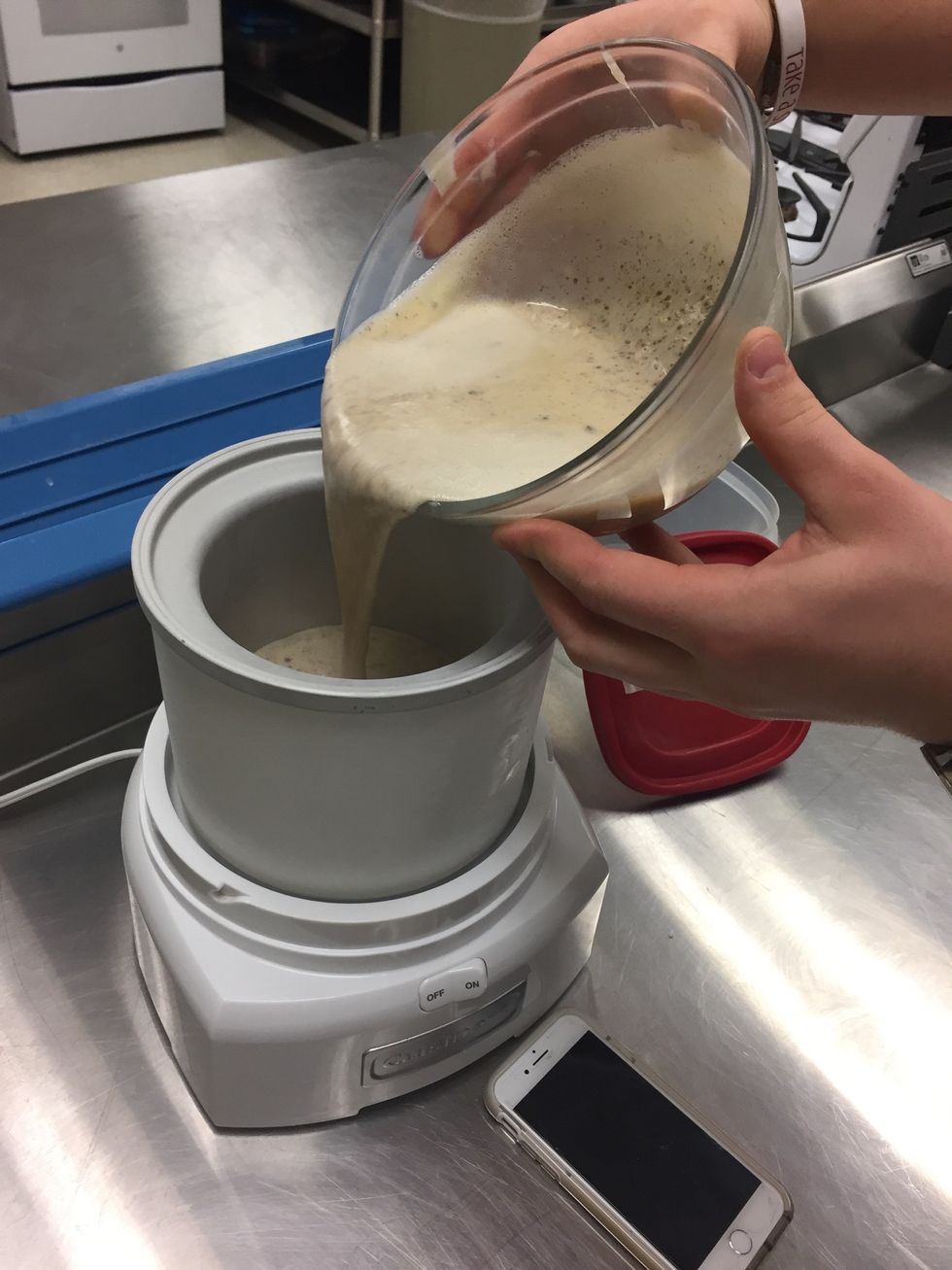 Add the mixture to your ice cream maker and let it churn for 25-30 minutes.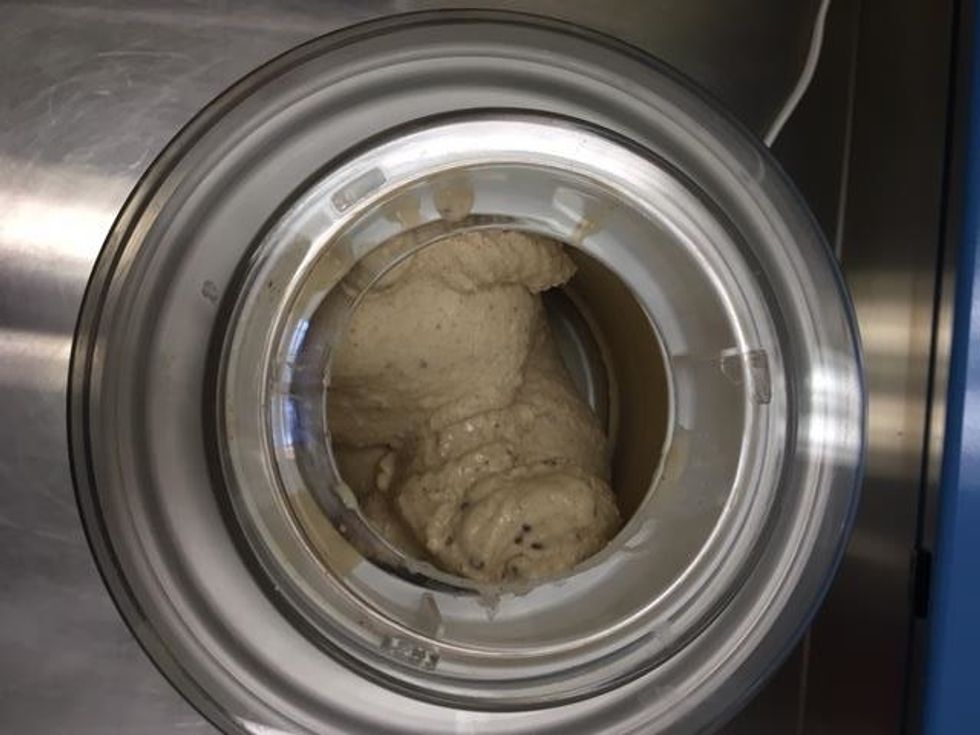 When ice cream is done churning place in a container and freeze until you're ready to serve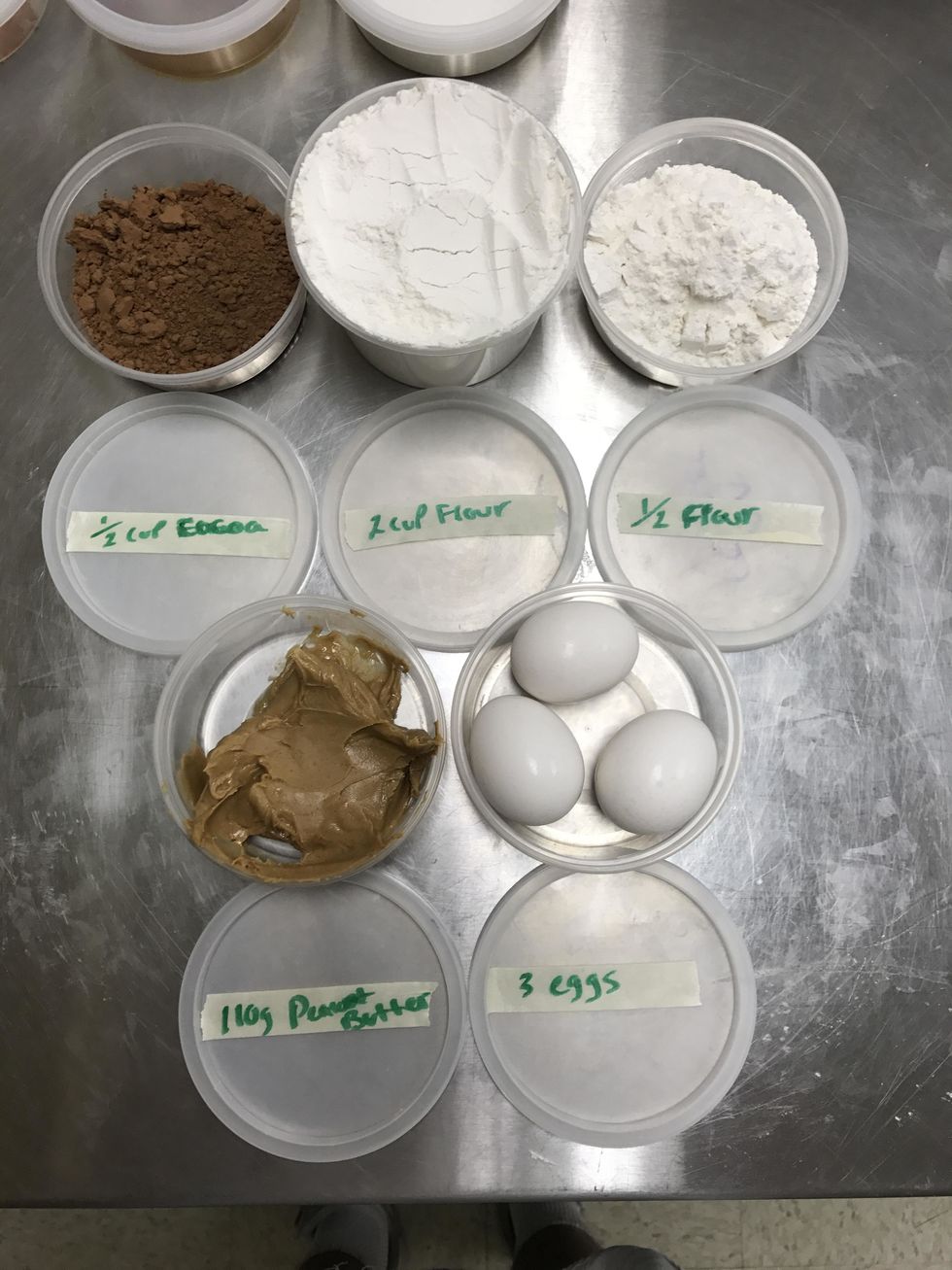 Get your ingredients for your pasta dough and filling ready.
Add eggs, flour, and cocoa powder to mixing bowl. Mix with flat beater bar.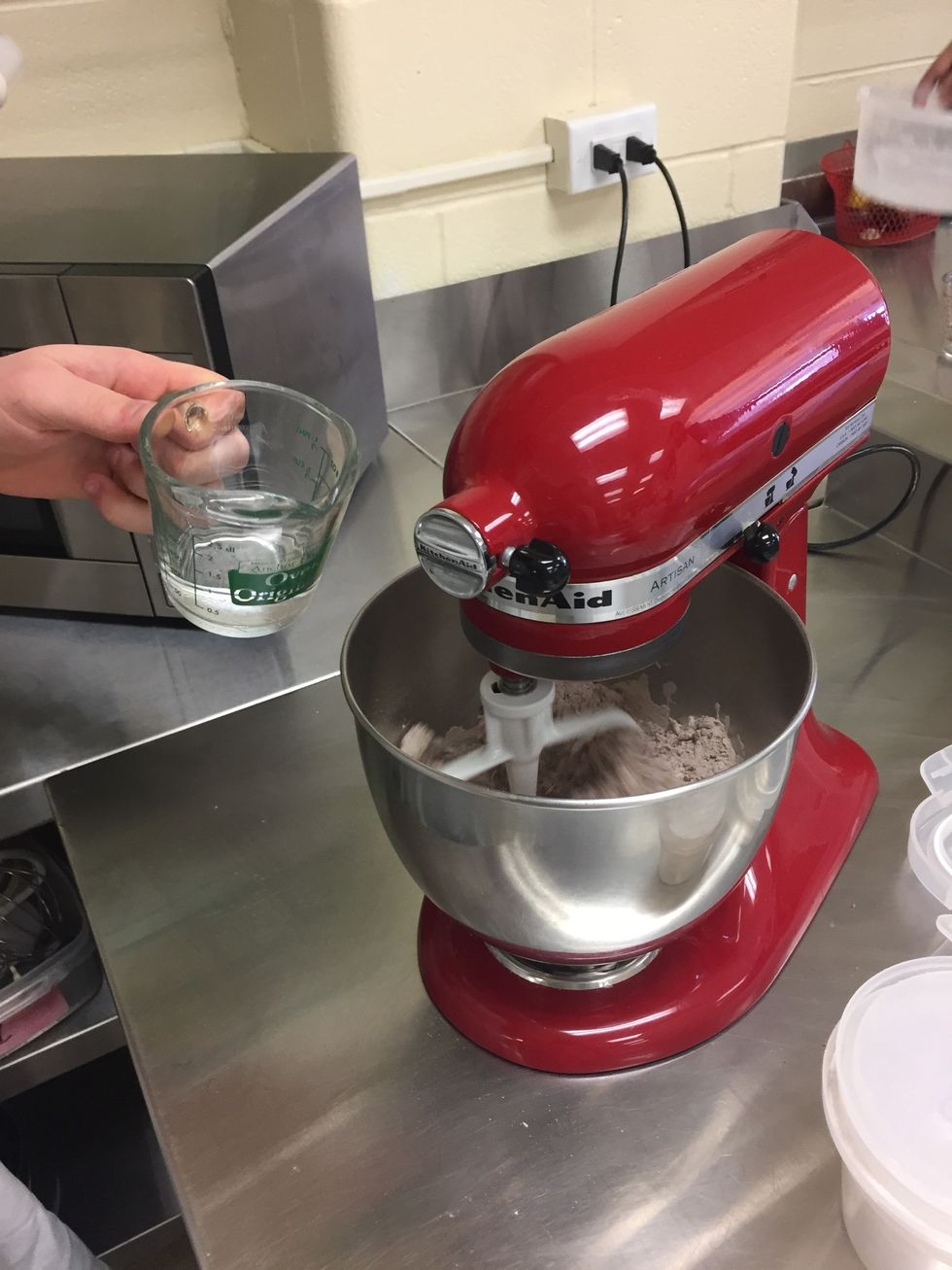 Slowly stream in water to mixture until it is incorporated.
Knead with dough hook until dough makes a ball around the hook.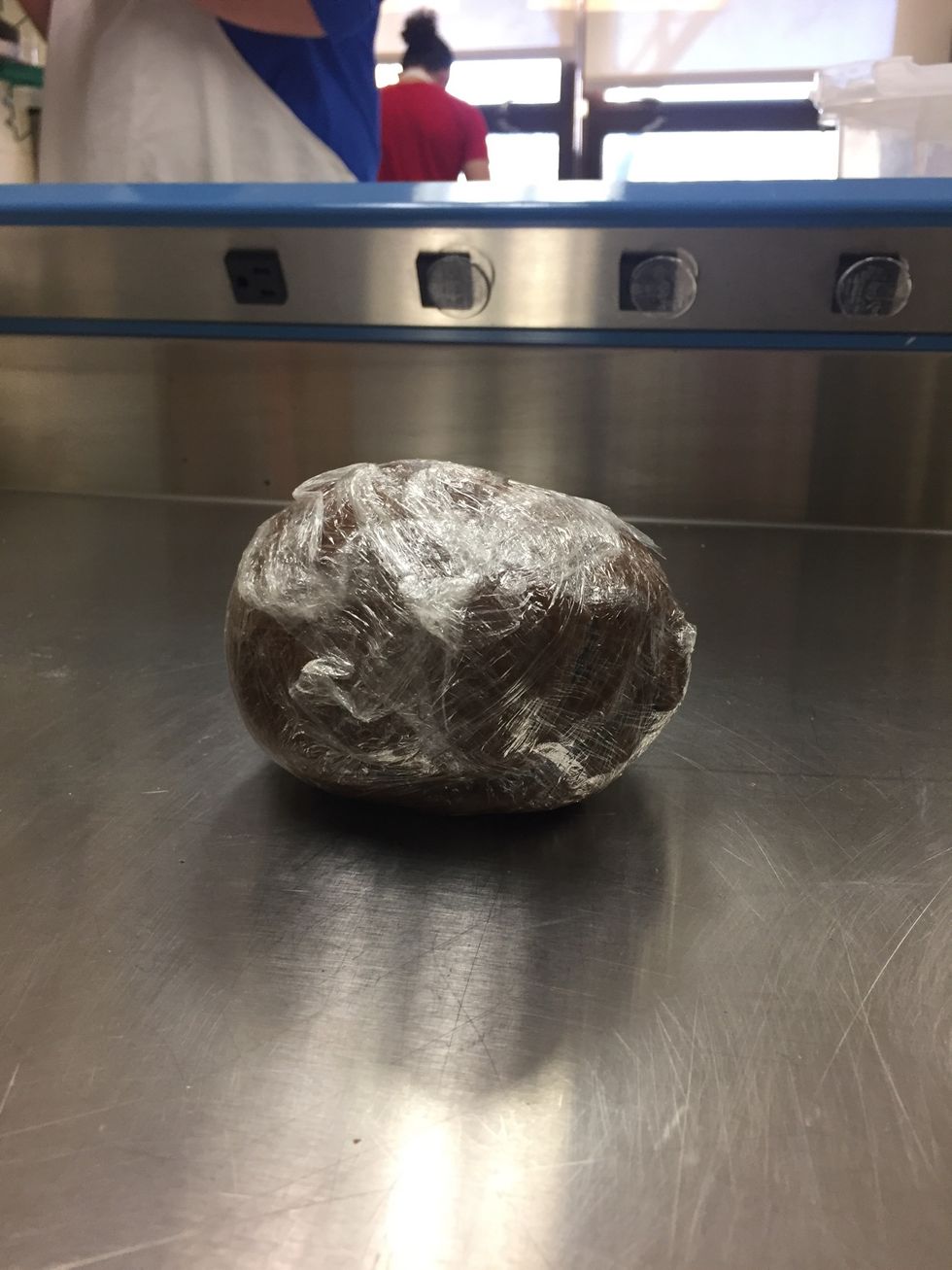 Wrap dough in plastic wrap and refrigerate for at least one hour.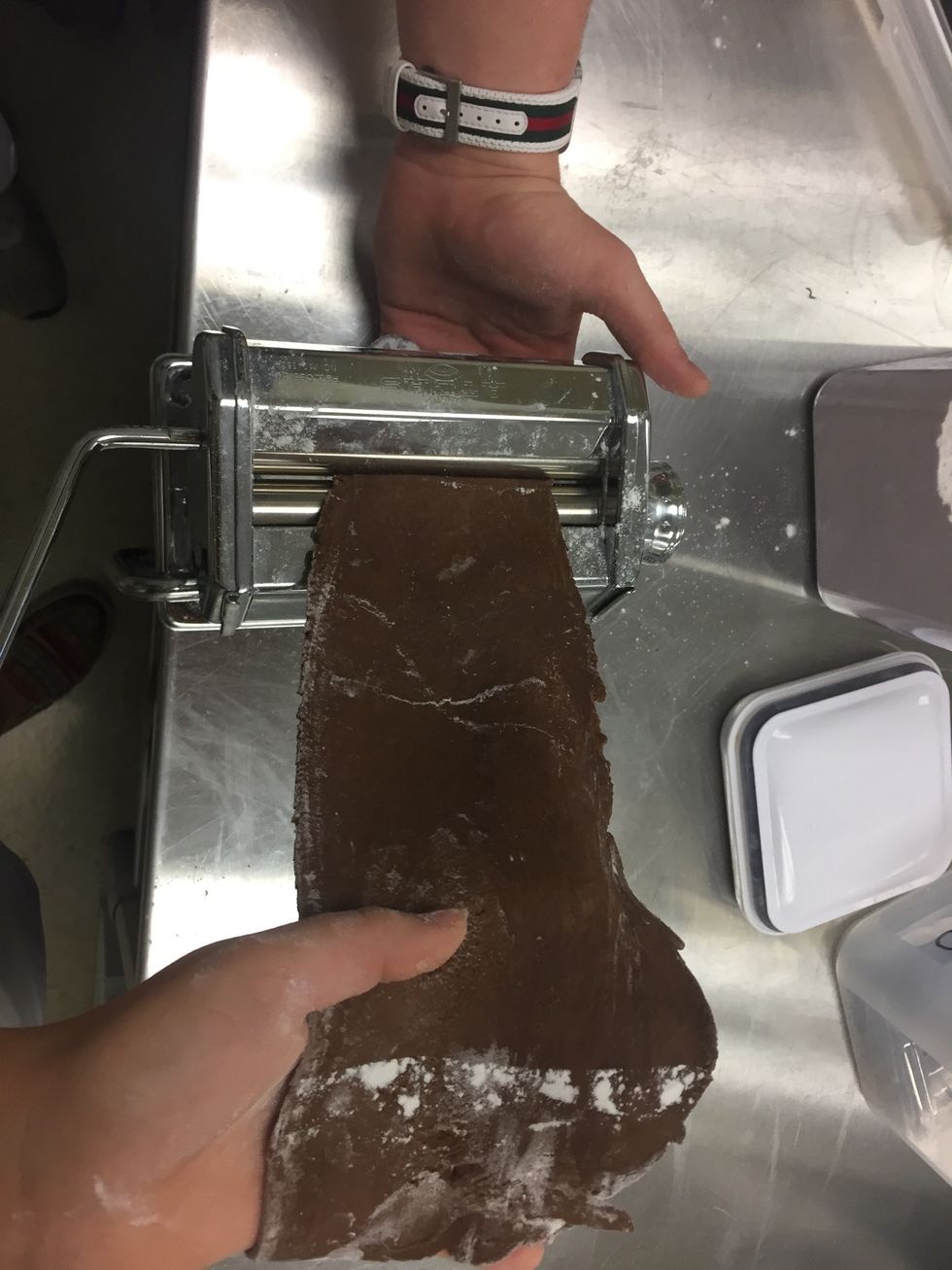 Starting with the widest setting roll out the dough from the widest to thinnest setting on your pasta machine. Make sure to flour your dough each time it goes through to prevent it from sticking.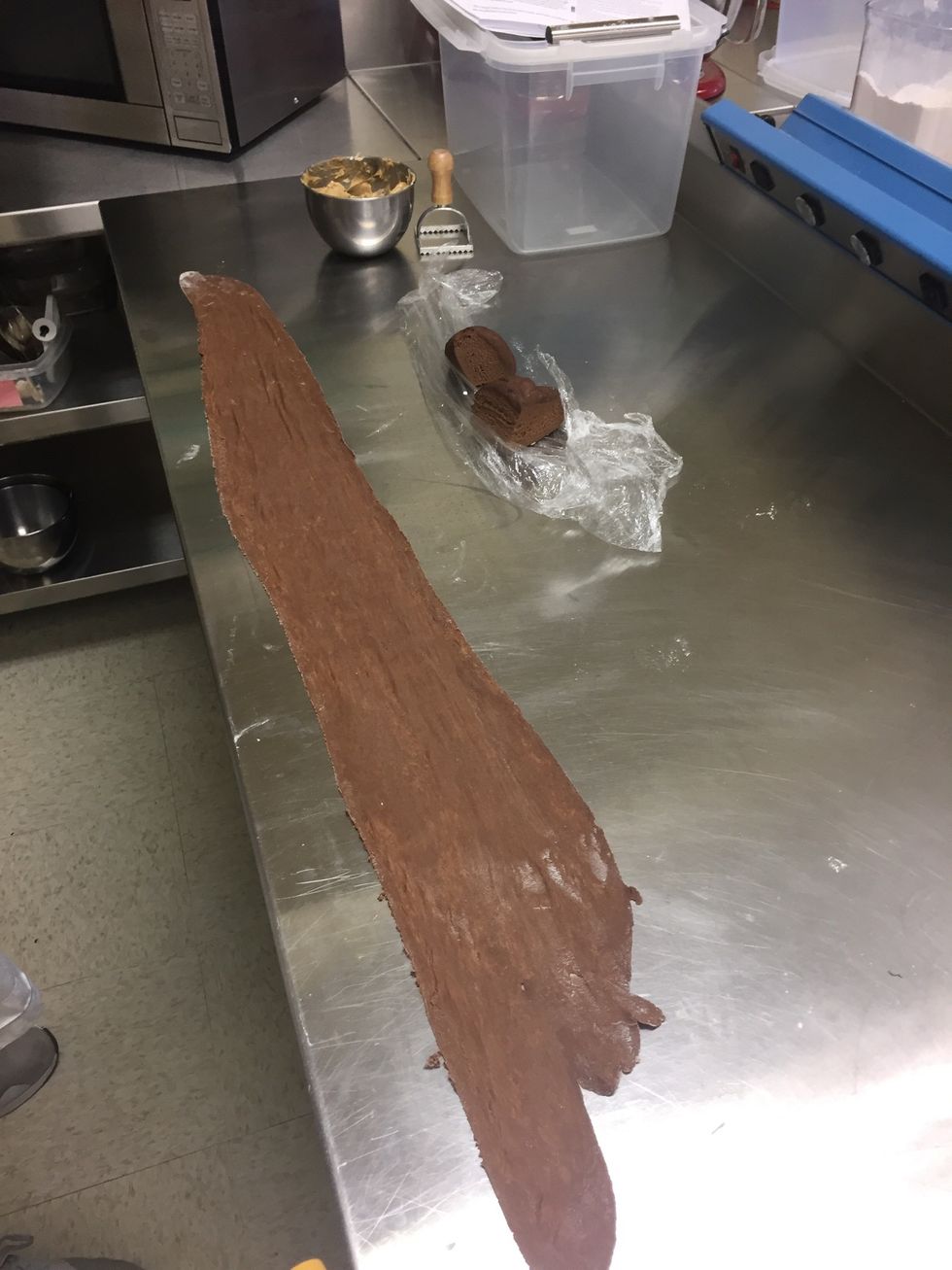 Lay out one layer of dough on your workspace.
Make the filling by adding peanut butter and mascarpone together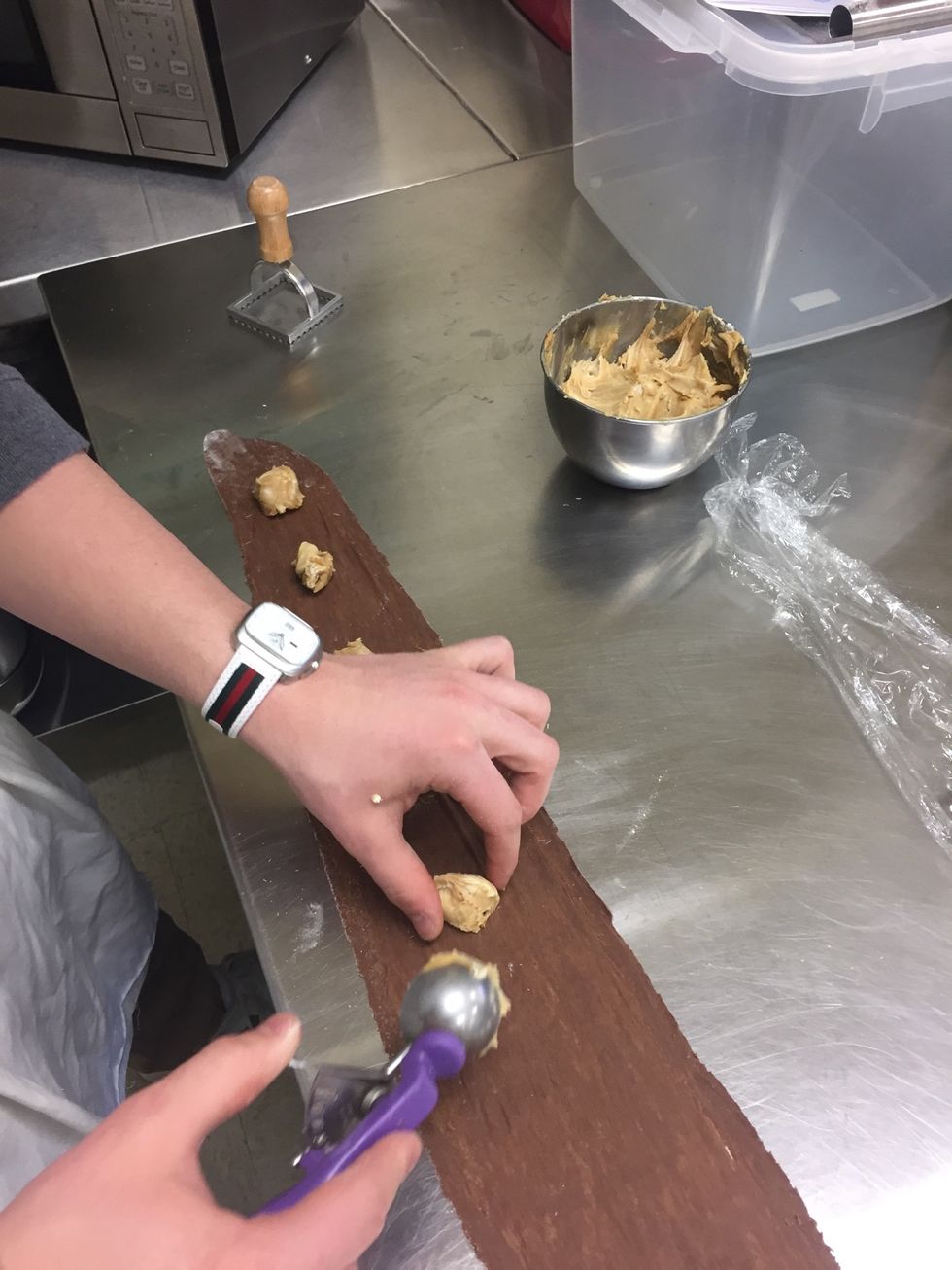 Use a small cookie scoop to fill the ravioli ( about 1 tsp.of filling)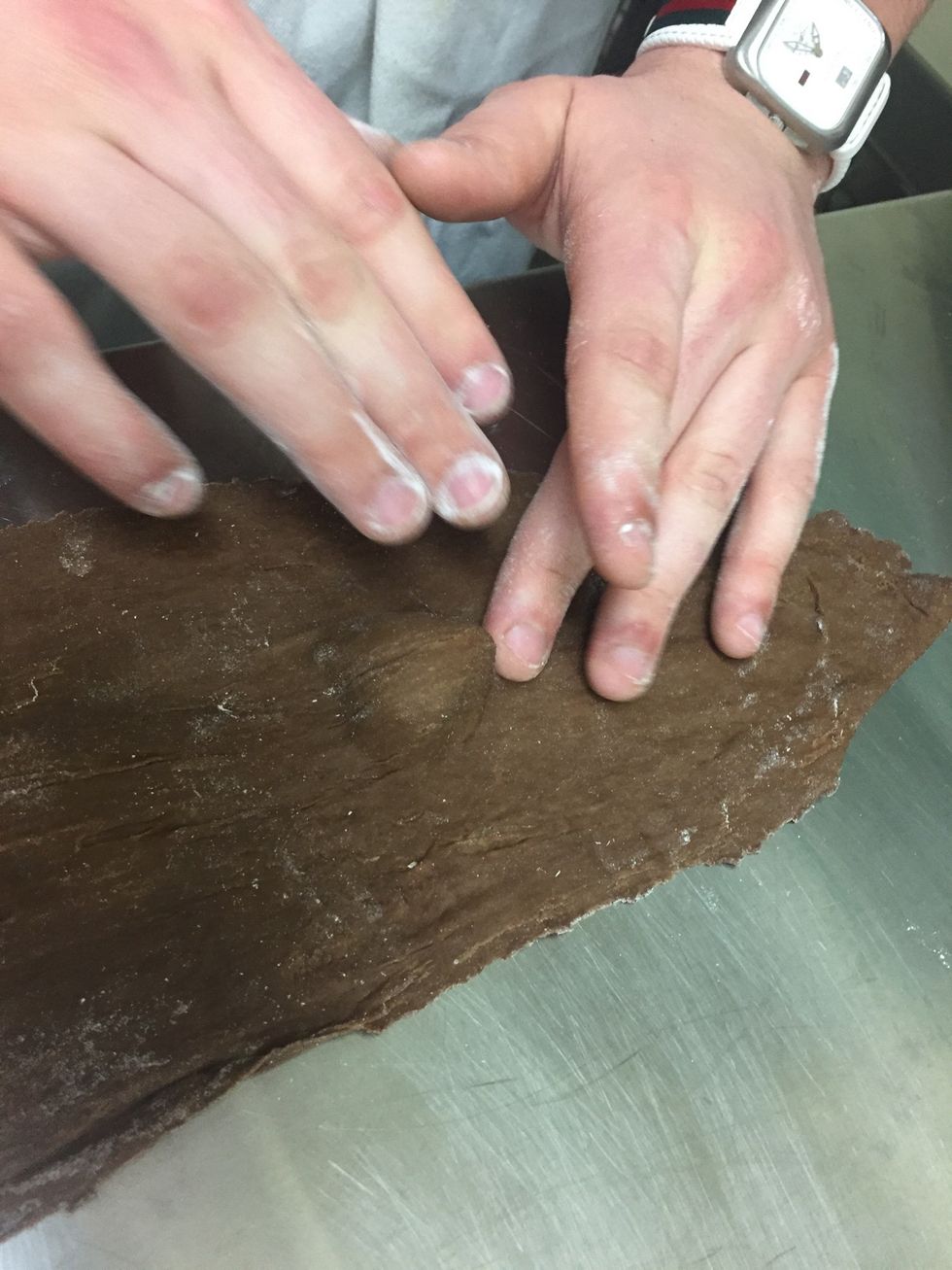 Once top layer is on press down on the dough to get the air out.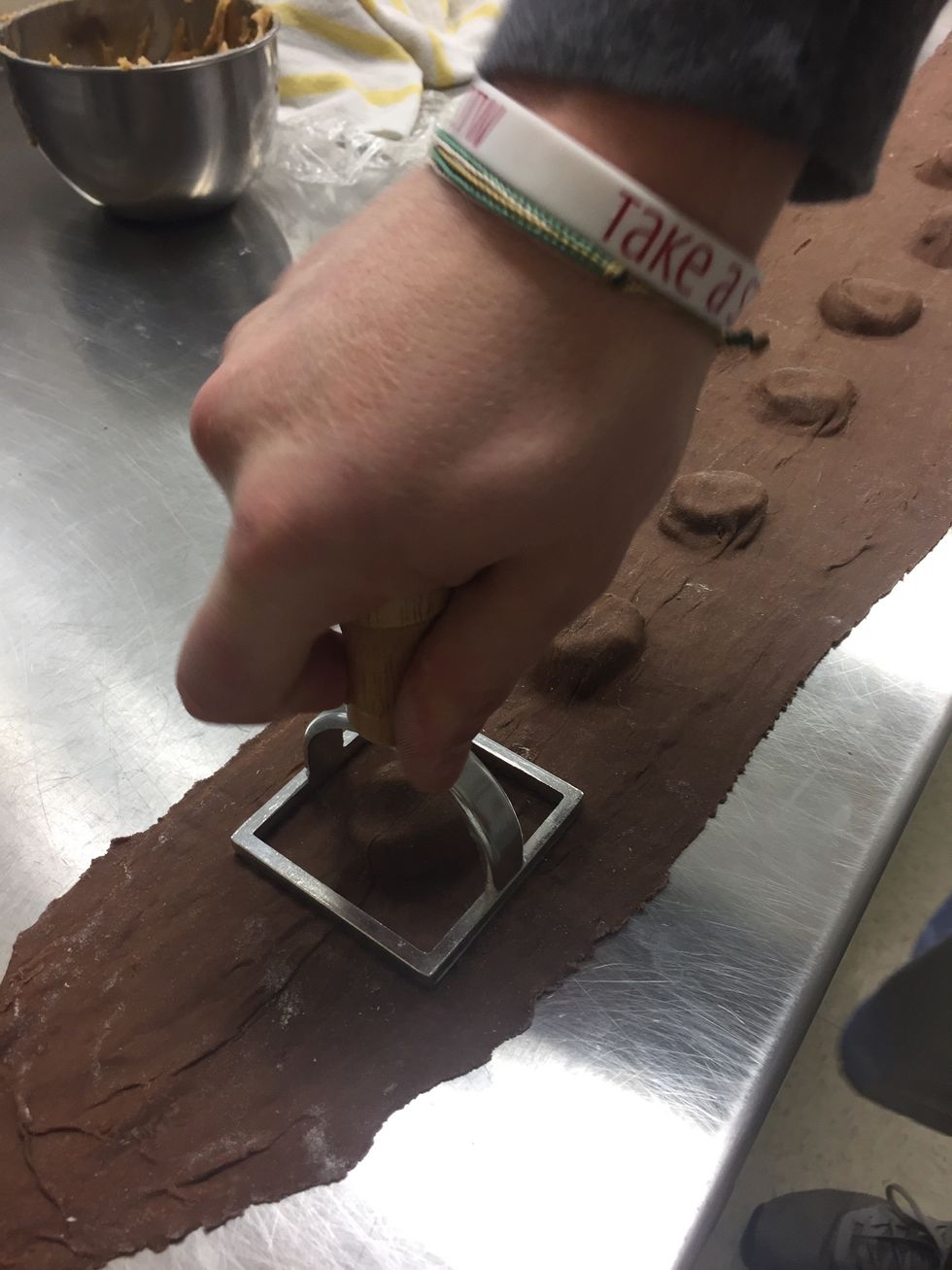 Using a a ravioli cutter cut out the ravioli!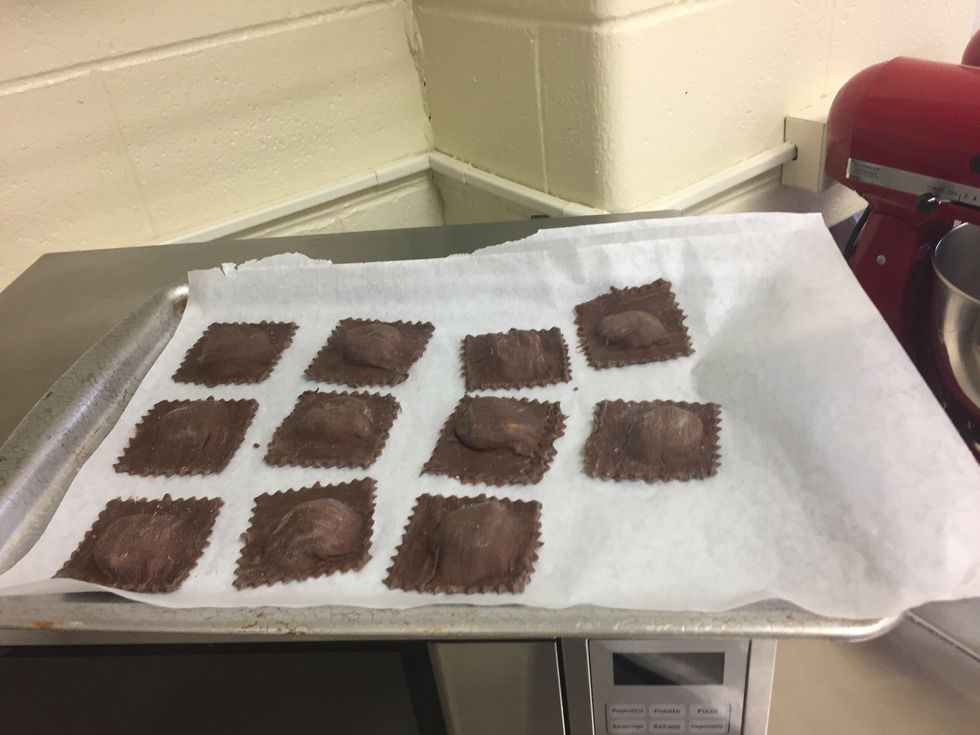 Lay the ravioli out on parchment paper and refrigerate until ready to cook!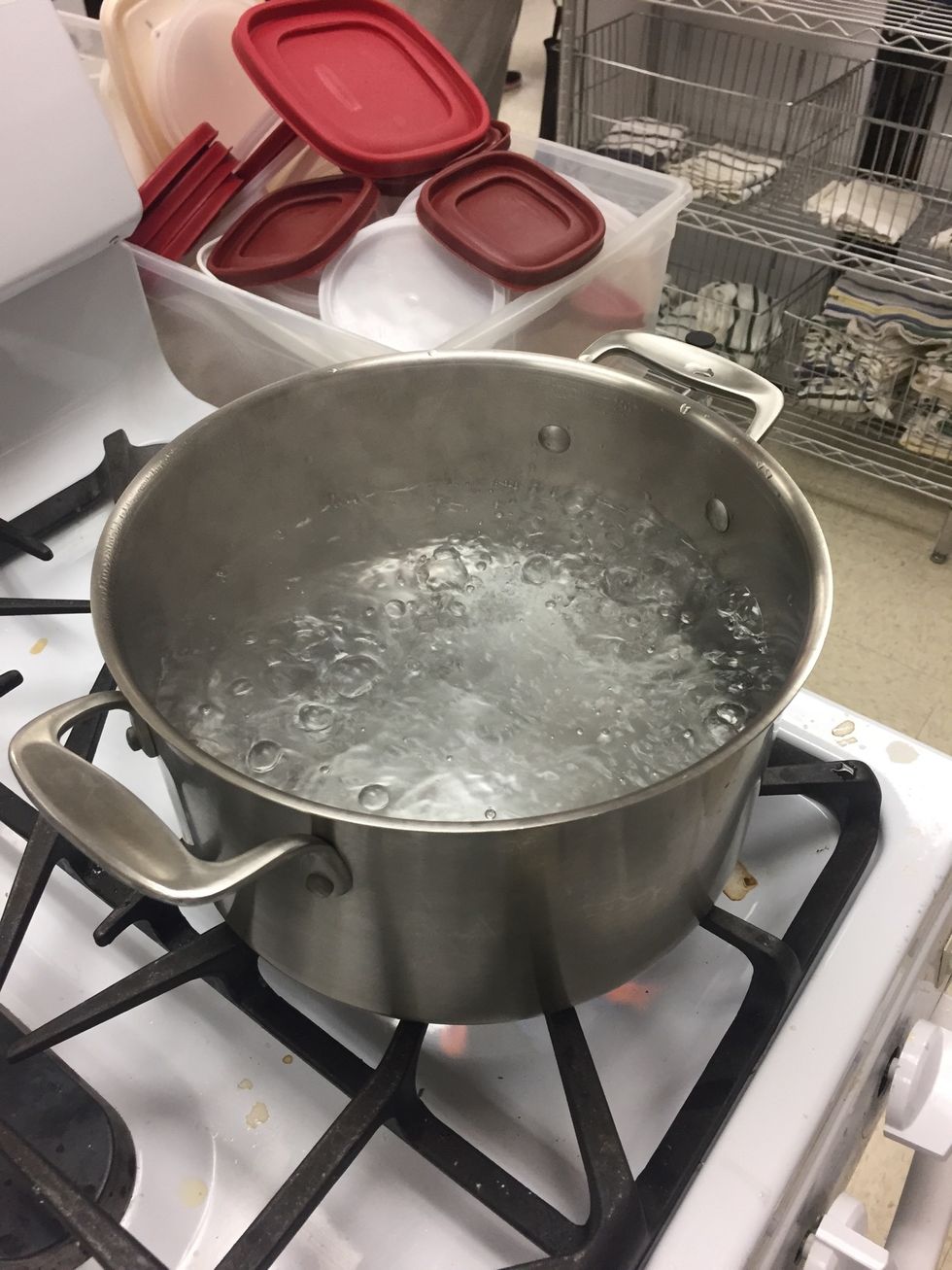 Boil water and add 2 TBSP of sugar to water
Add ravioli to the boiling water make sure not to over crowd the pan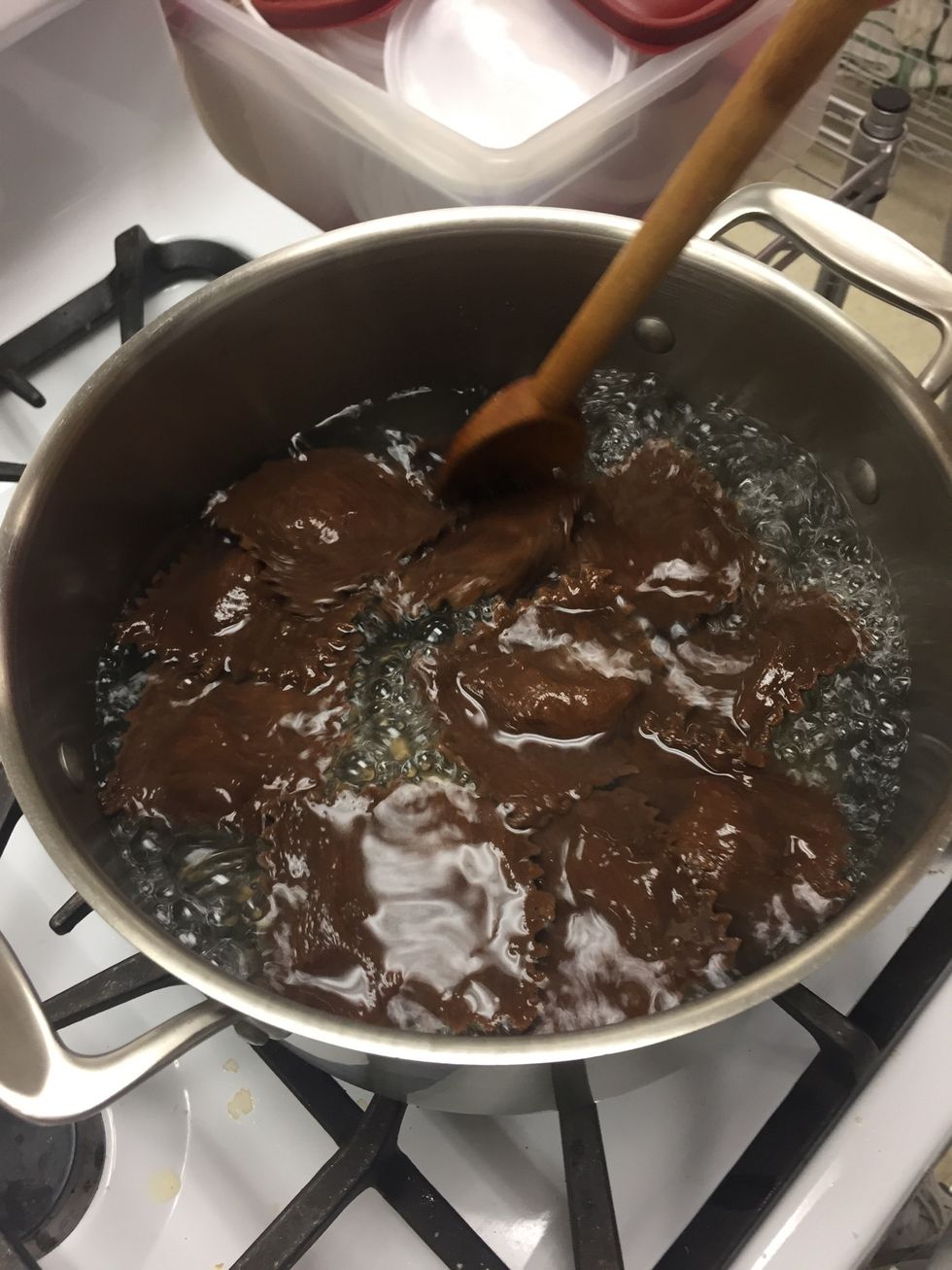 Once ravioli floats to the top let it cook for two more minutes or until it is al dente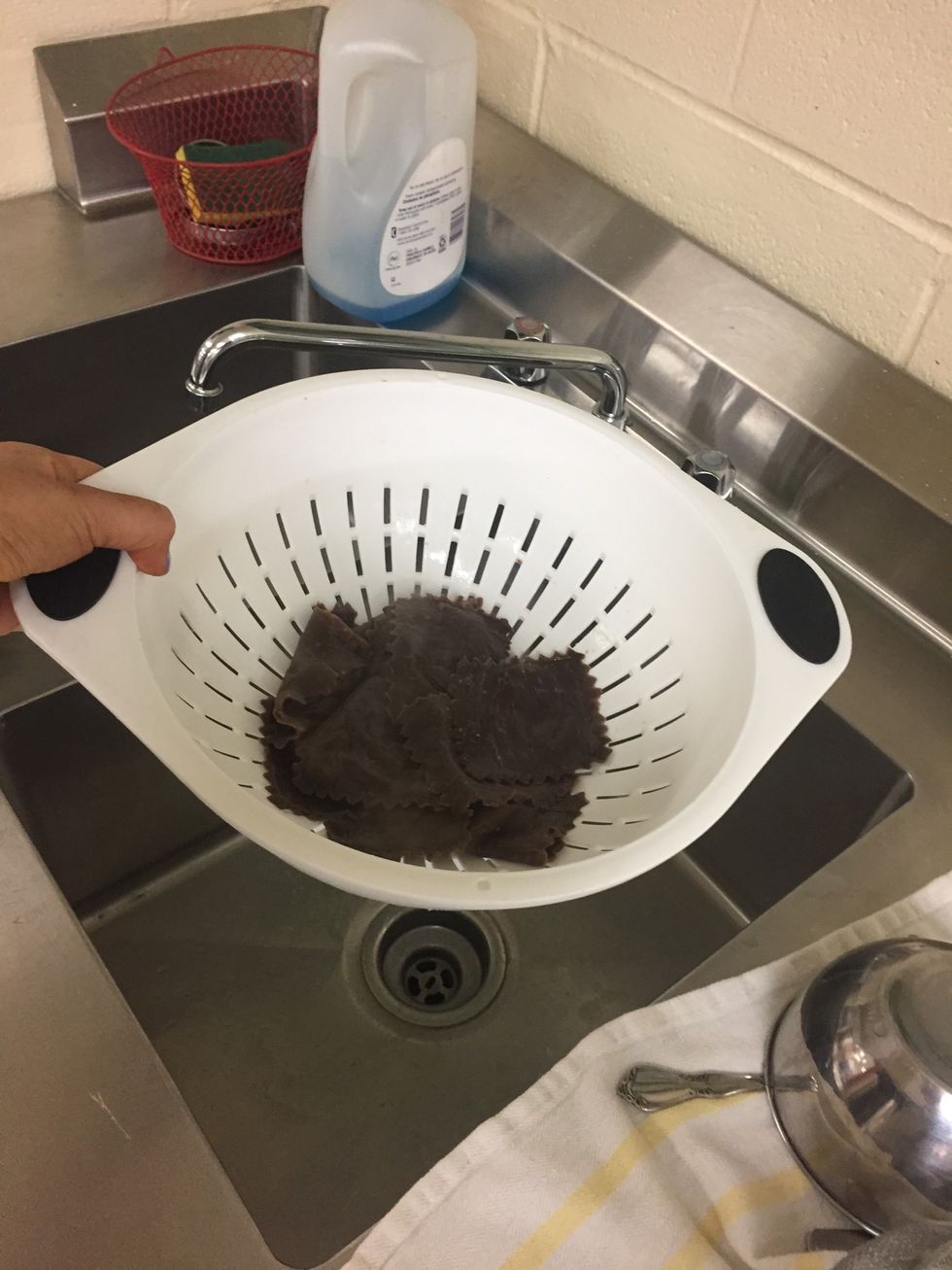 Take ravioli out gently with a slotted spoon and strain. Allow to cool before serving with ice cream.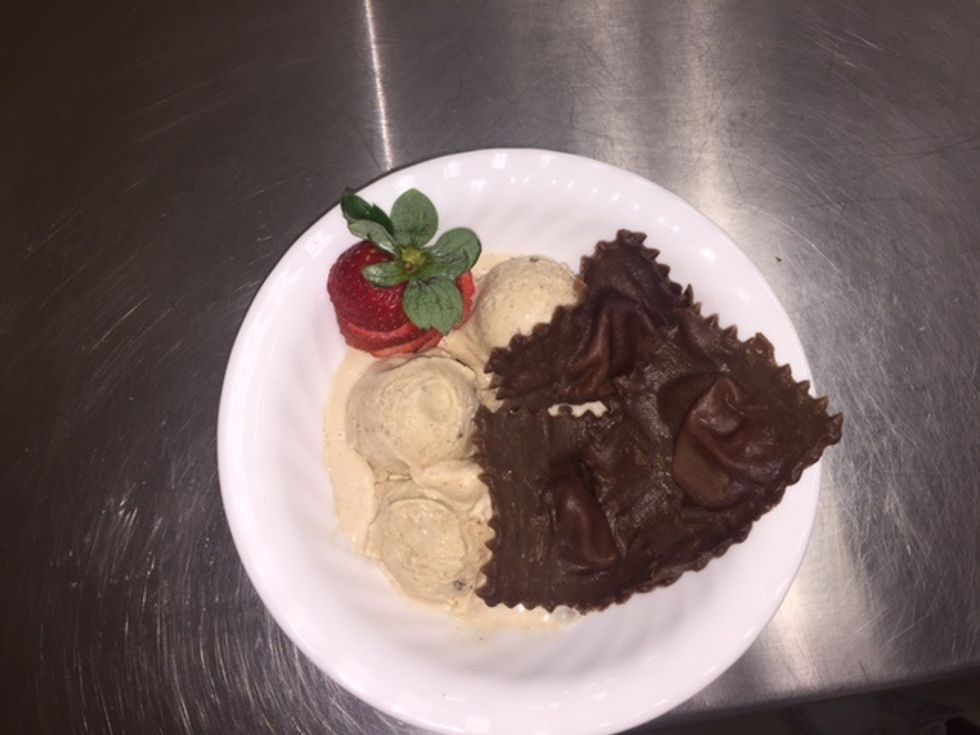 Add your ravioli to your ice cream Bon Appetit!
125.0g White sugar, (Ice Cream)
12.5oz half-and-half, (Ice Cream)
2.0 eggs, beaten, (Ice Cream)
8.0oz heavy cream, (Ice Cream)
6.0g vanilla extract, (Ice Cream)
5.0g ground cinnamon, (Ice Cream)
312.0g all purpose flour
37.0g Unsweetened cocoa powder
3.0 eggs- divided
4.0oz water
8.0oz Mascarpone
48.0g sugar -divided
6.0g vanilla extract
2.0g roughly chopped fresh mint