First, preheat oven to 170C or 325F. Then remove butter from refrigerator and leave at room temperature until softened.
In a mixing bowl, follow instructions of the Betty Crocker mix and mix cookie mix with the 1 stick of softened butter and 1 large egg. Mix well.
Break up Oreo Cookies into large chunks and add into cookie mix. Scoop and form into balls. Place on cookie tray 1 inch apart. See picture.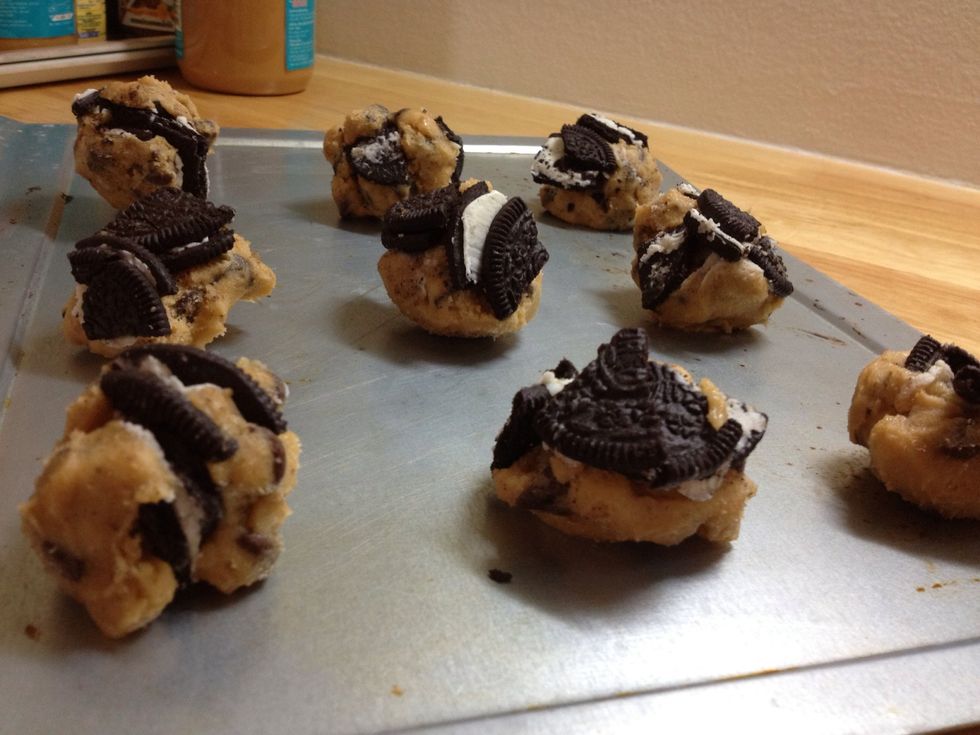 The cookies should look like these.
Bake at 170C or 325F for between 12 to 15 minutes.
The mash-up cookies should look like these. Cool and then use spatula to transfer onto a plate. Enjoy :)
1 Pack of Betty Crocker Chocolate Cookie Mix
1Large Egg
1 Stick Butter (113 grams)
1 Pack Oreo Cookies