Make Chipotle Chicken Soft Tacos (The Easy Way)
29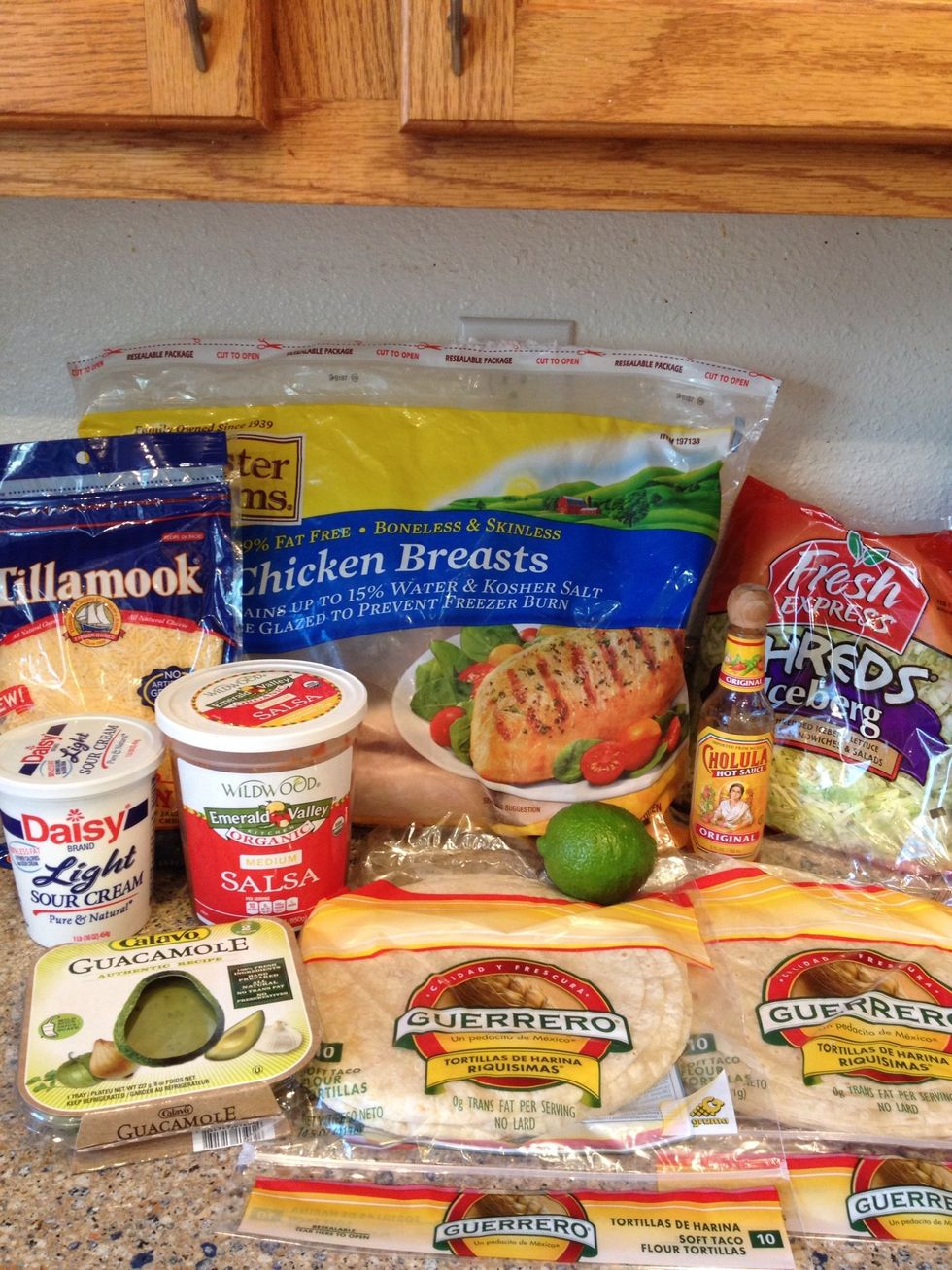 Here are almost all my supplies. I didn't get the Frontera sauce in this picture, but the next step is a picture of that 😁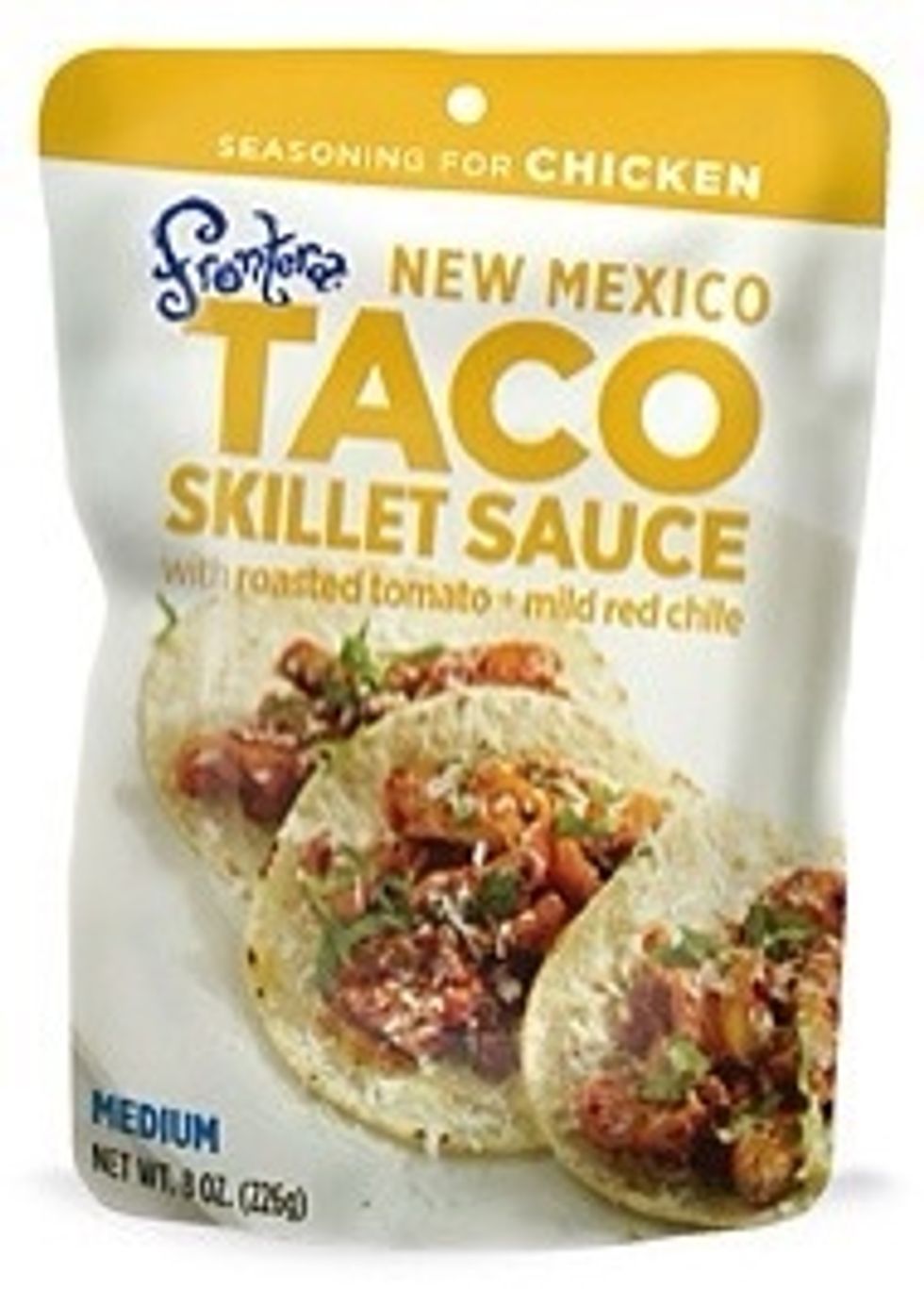 This is the sauce I used. It's so wonderfully flavored 😋
First you need to get your crockpot out. Take your frozen chicken breasts out and layer them into the crockpot. Then you pour on the Frontera sauce and add in whatever spices that you want.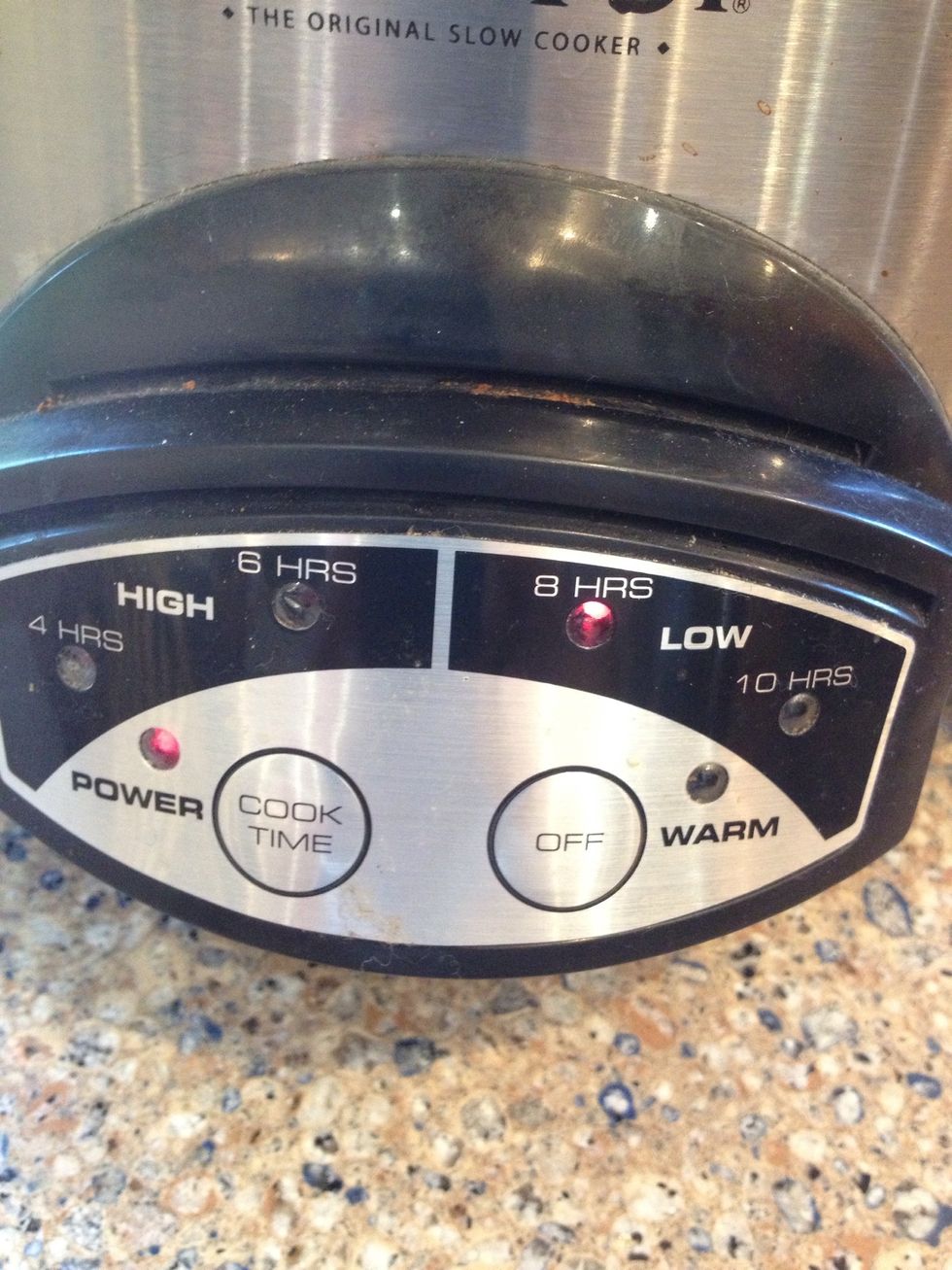 Set your crockpot for 8 hours on low. Starting at 9:30am, I will make dinner around 5:30pm.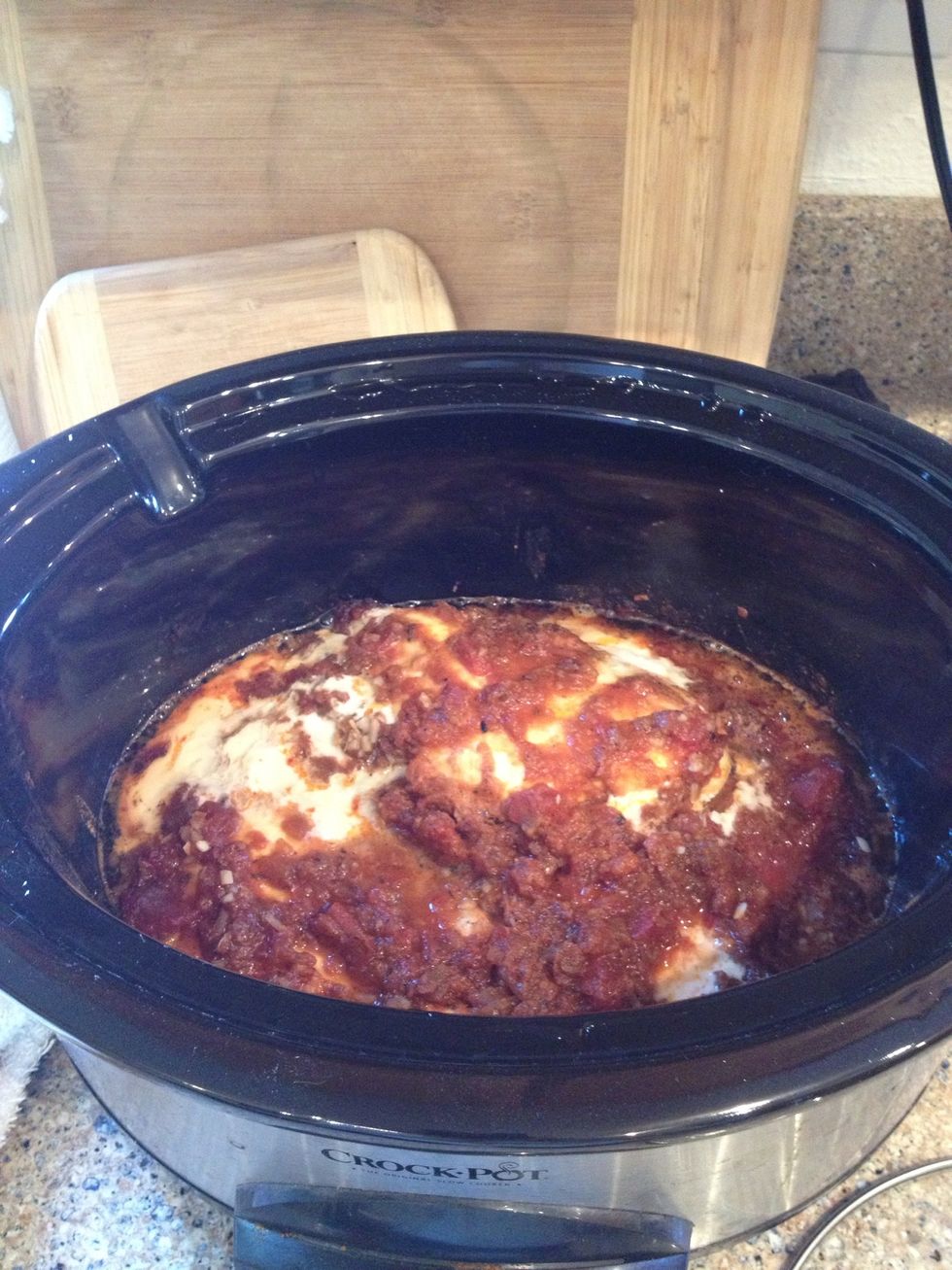 This is how the chicken looks at the moment. It's been in the crockpot for three hours so far.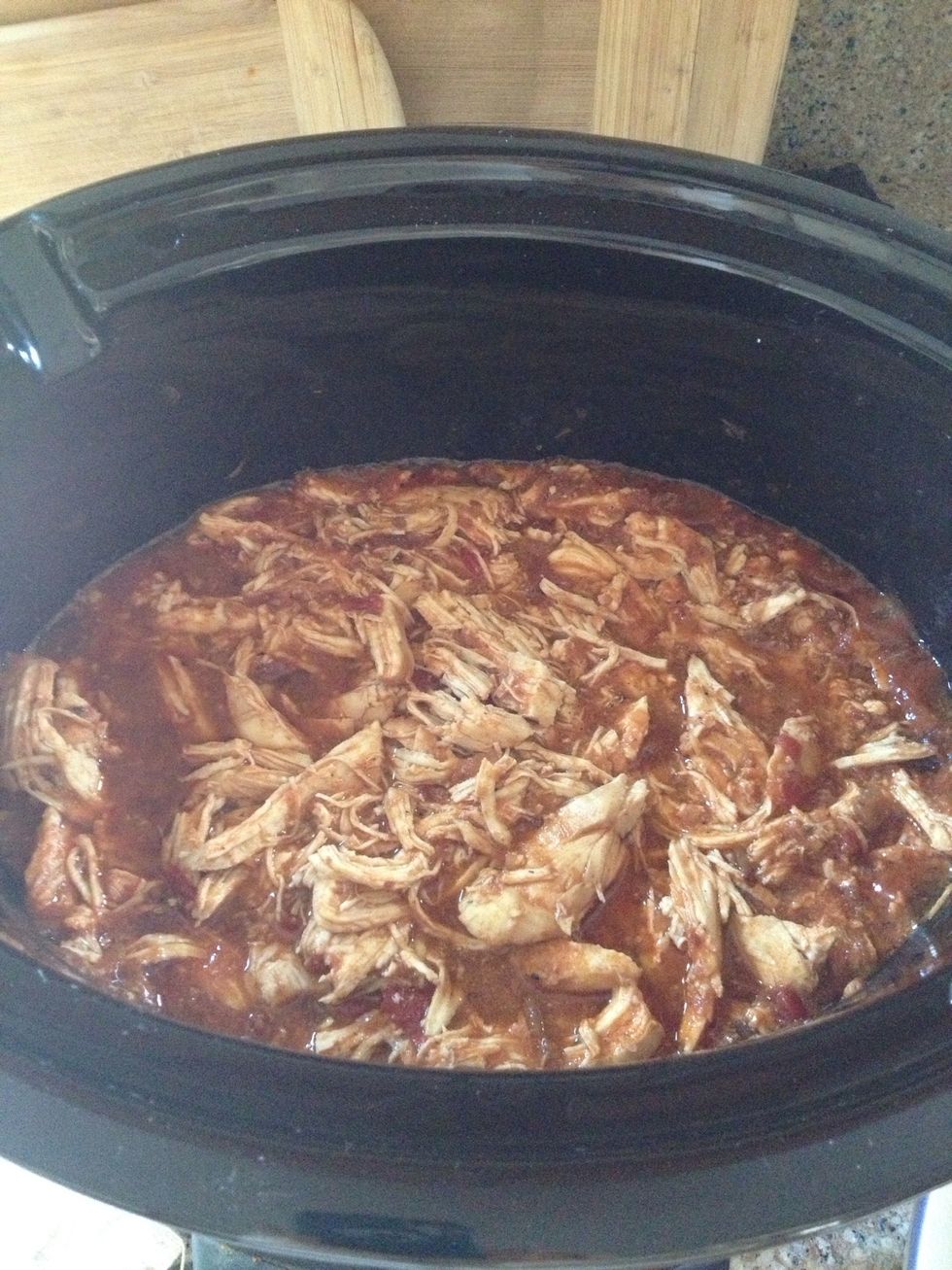 I went ahead and shredded up my chicken while in the crockpot, at about 5 hours of cooking. This way, the chicken will be tender and juicy throughout. 😋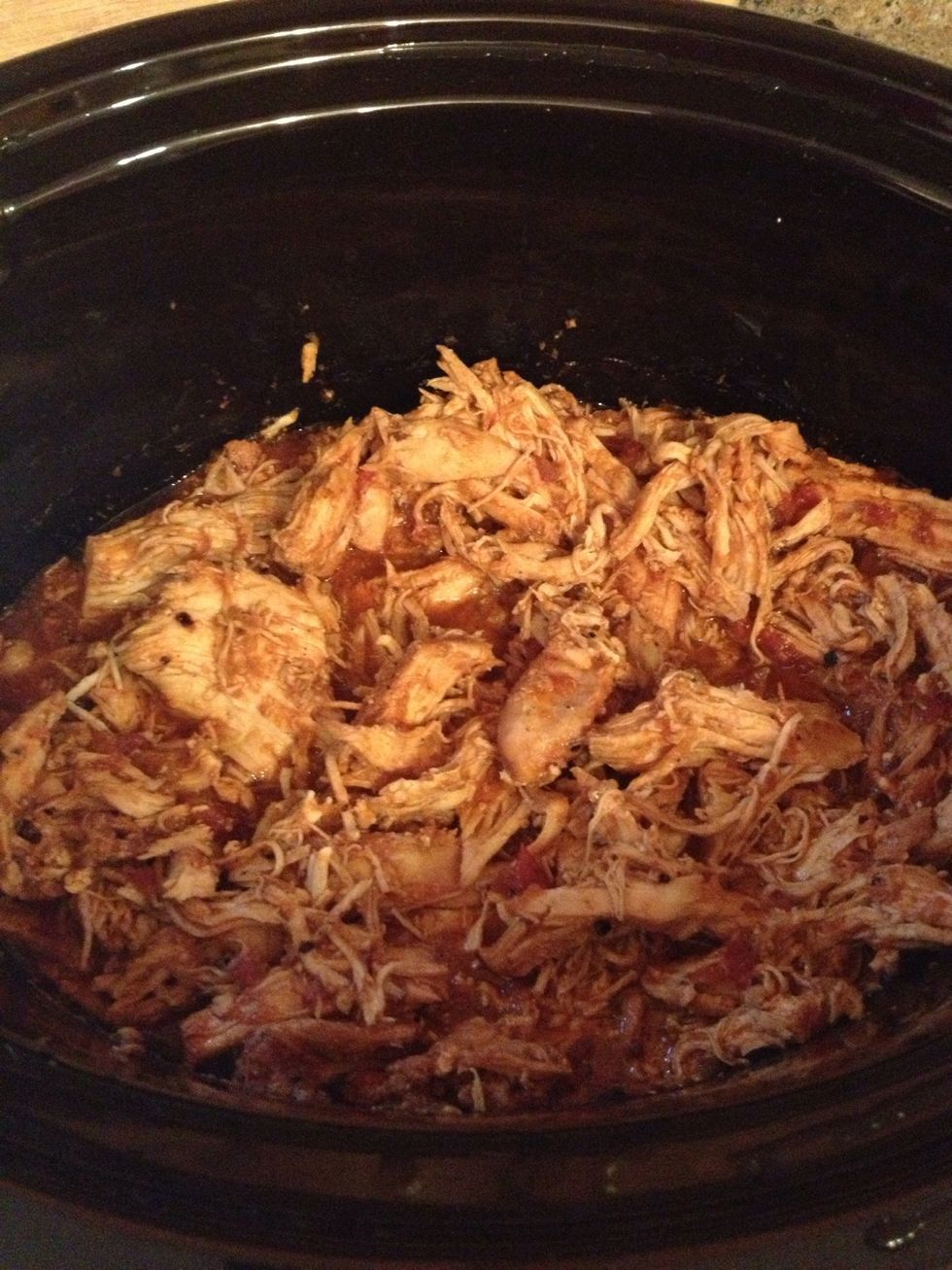 Here's how the chicken looks when it's ready😋
You can take out the rest of your ingredients now and get ready to make some soft tacos!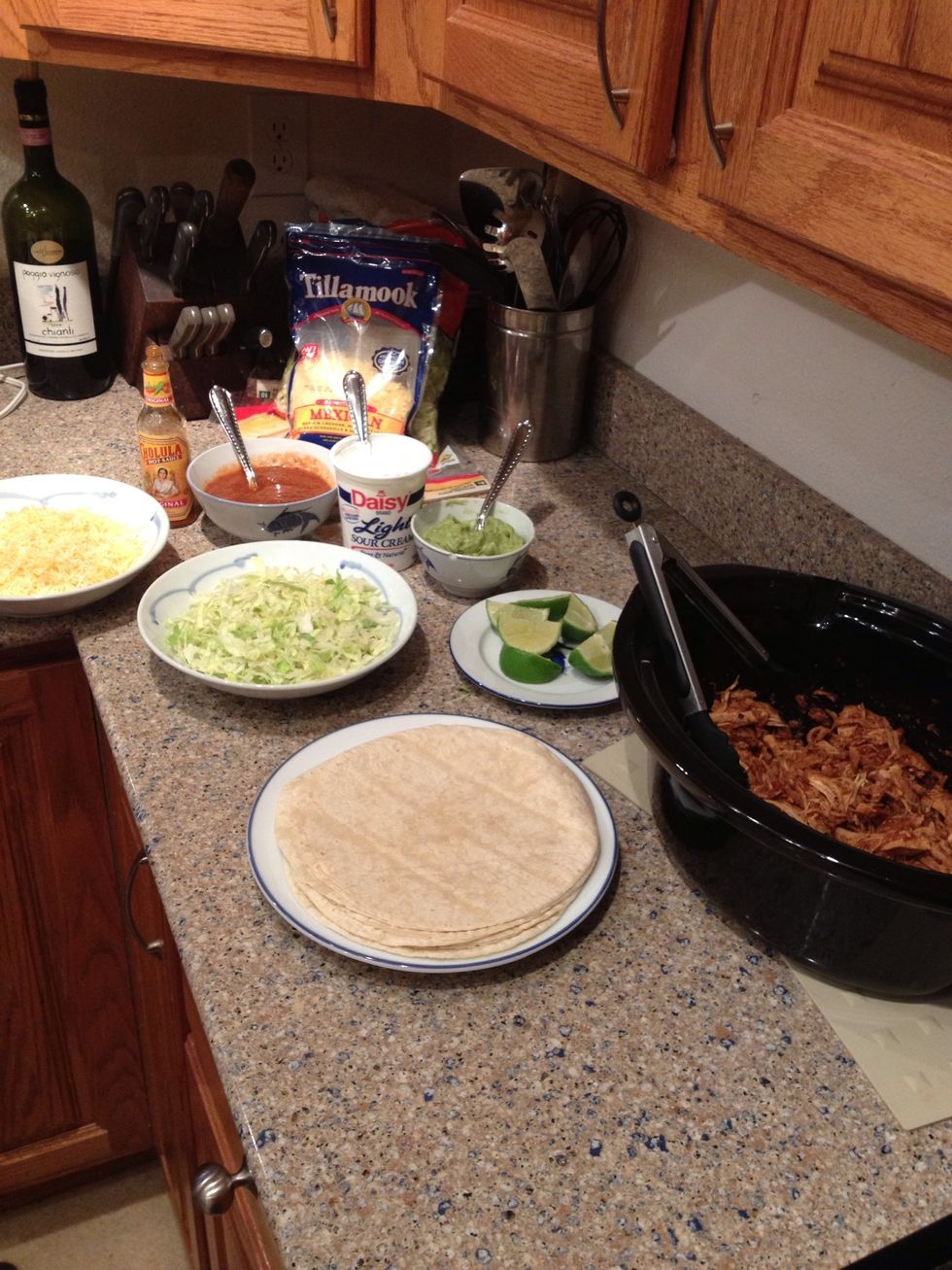 Here's the assembly line of ingredients all ready to go....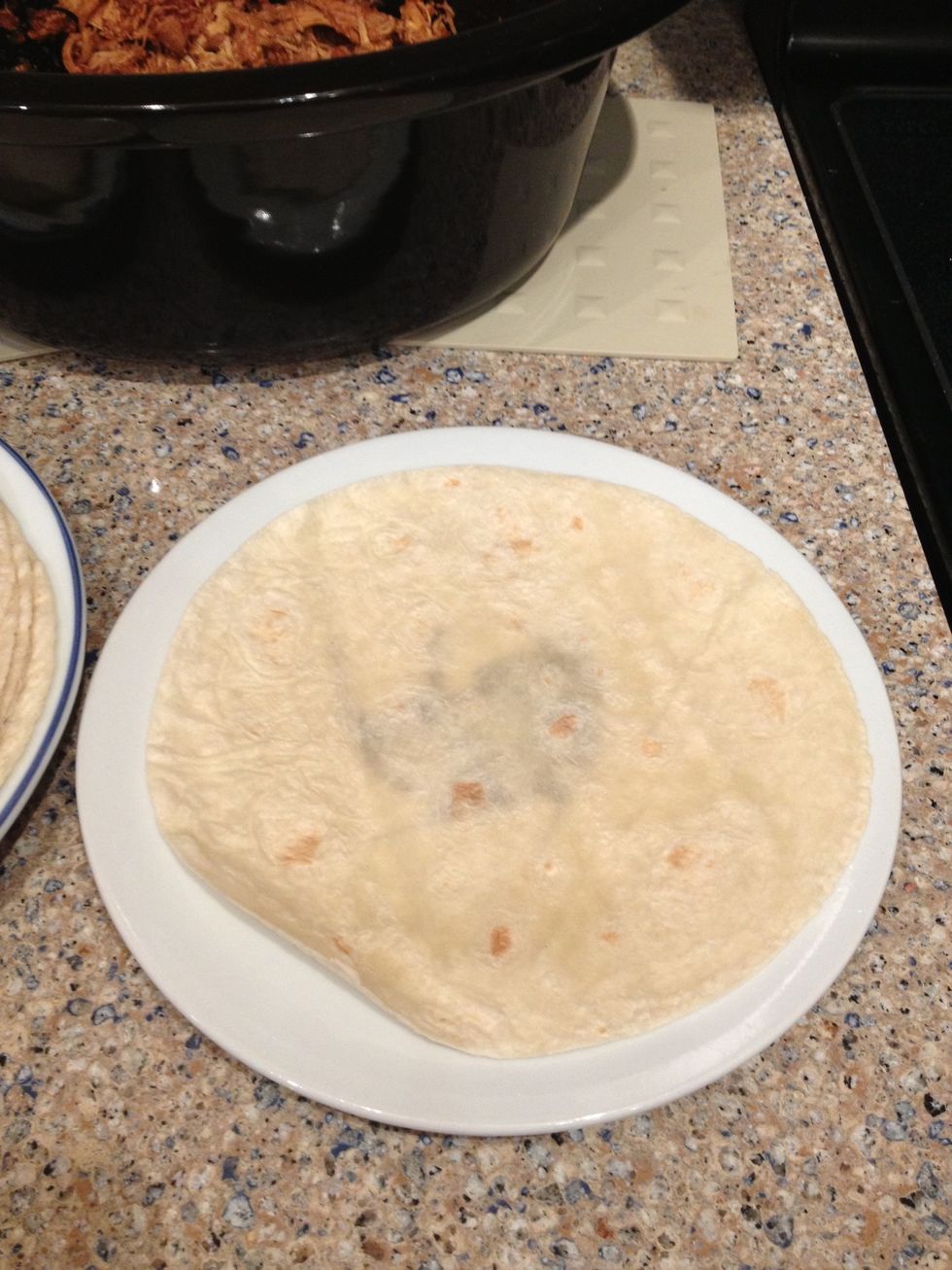 First put your tortilla down...,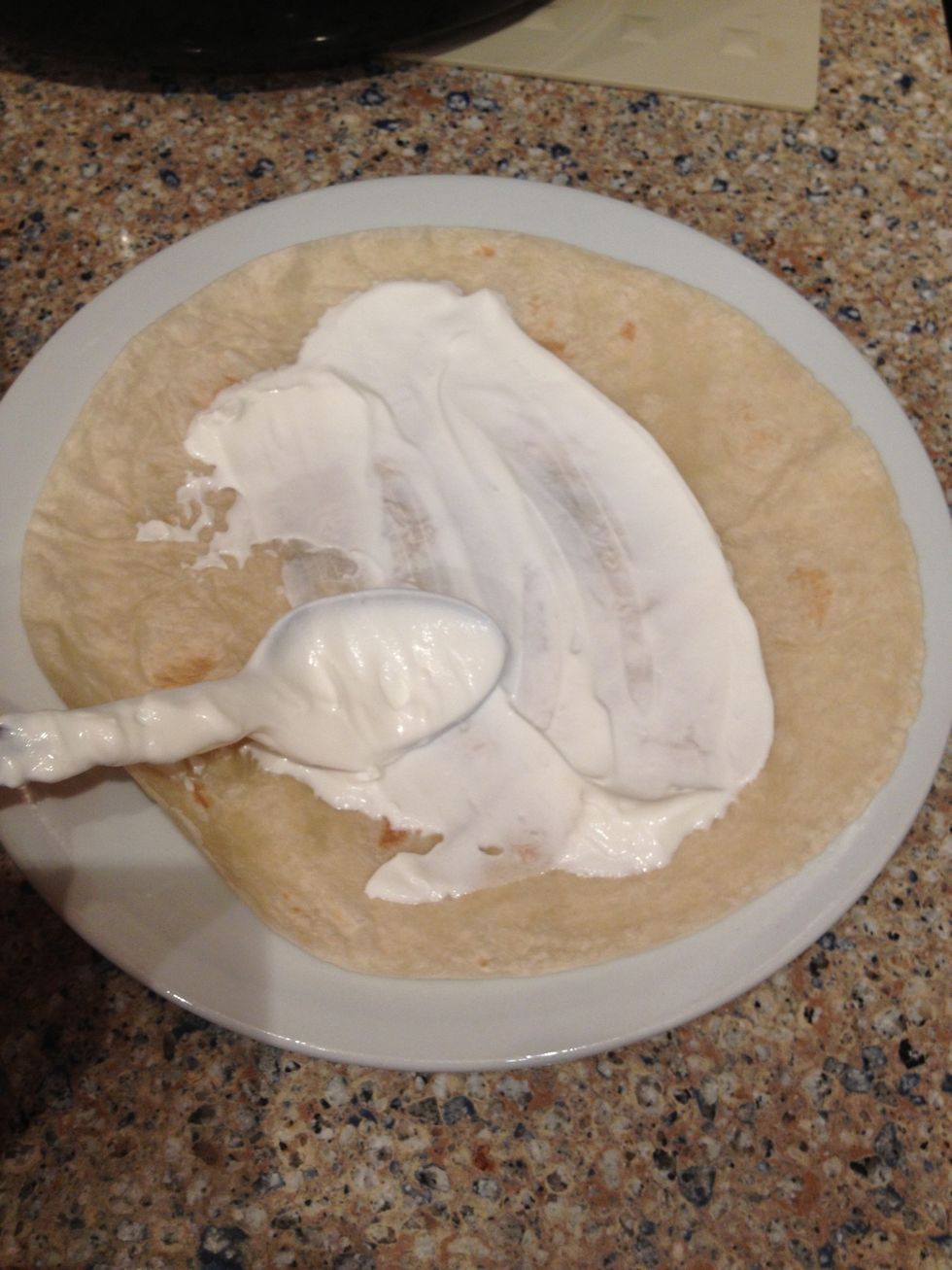 then add some sour cream...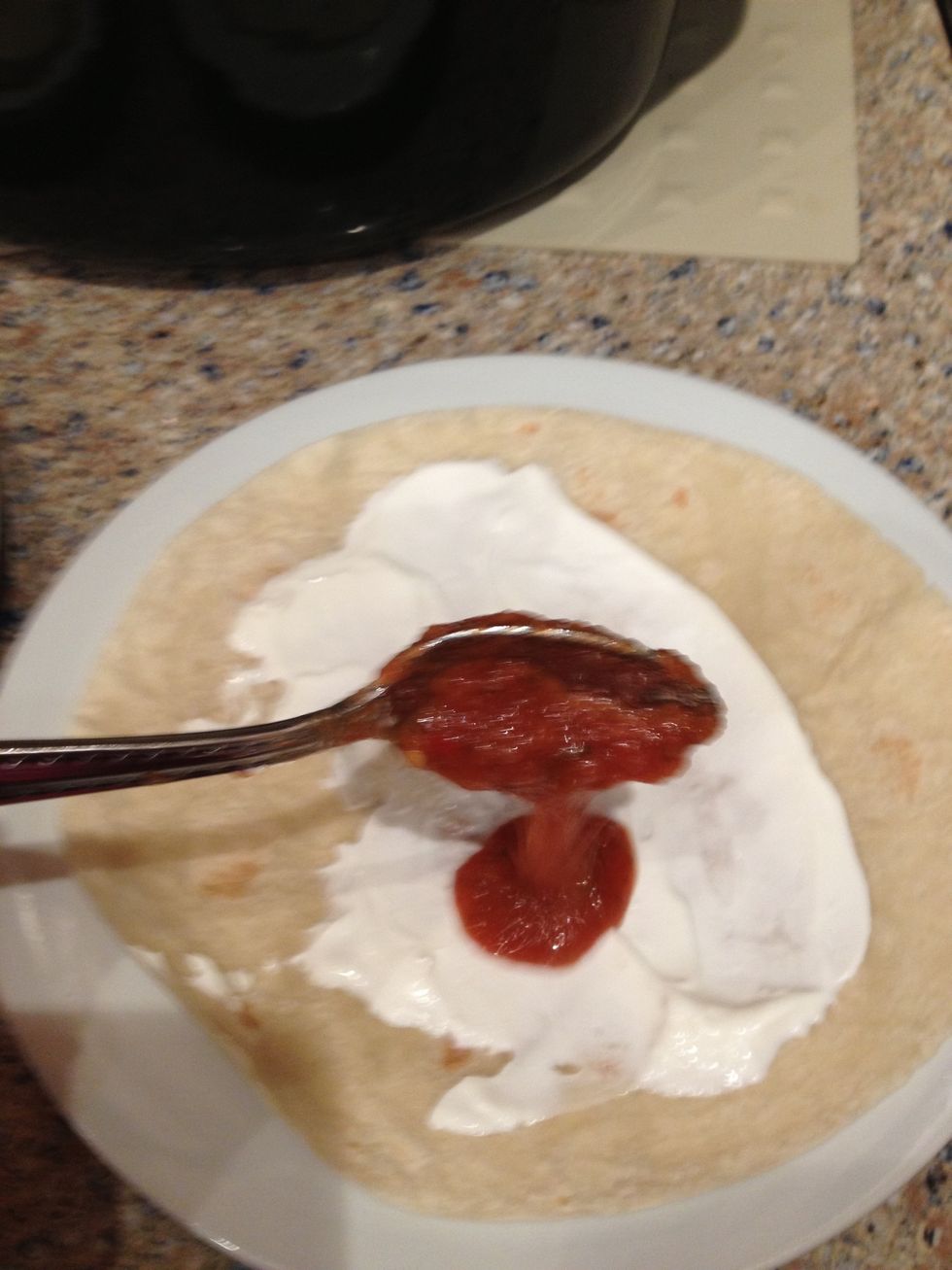 then some salsa...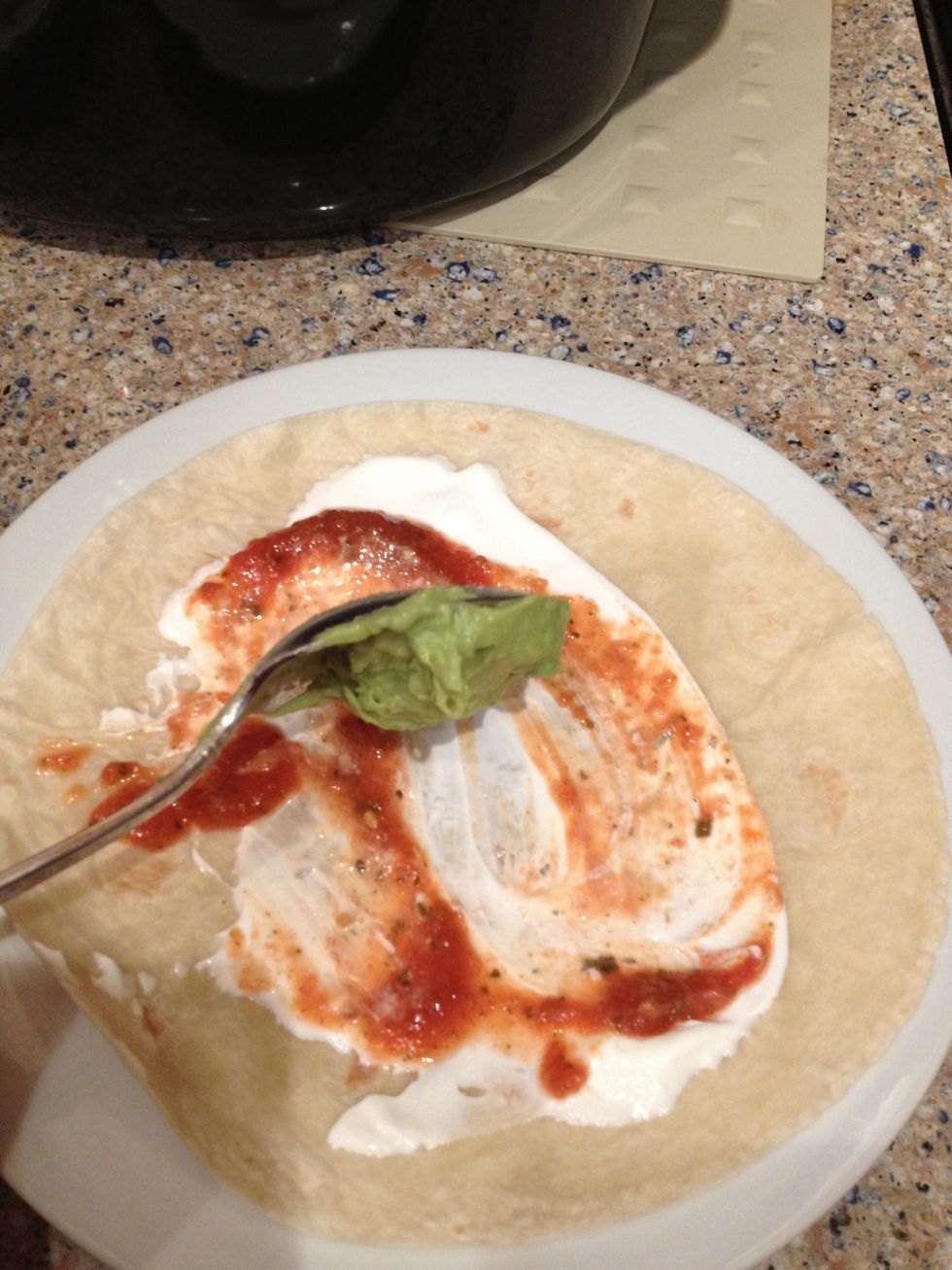 Some guacamole...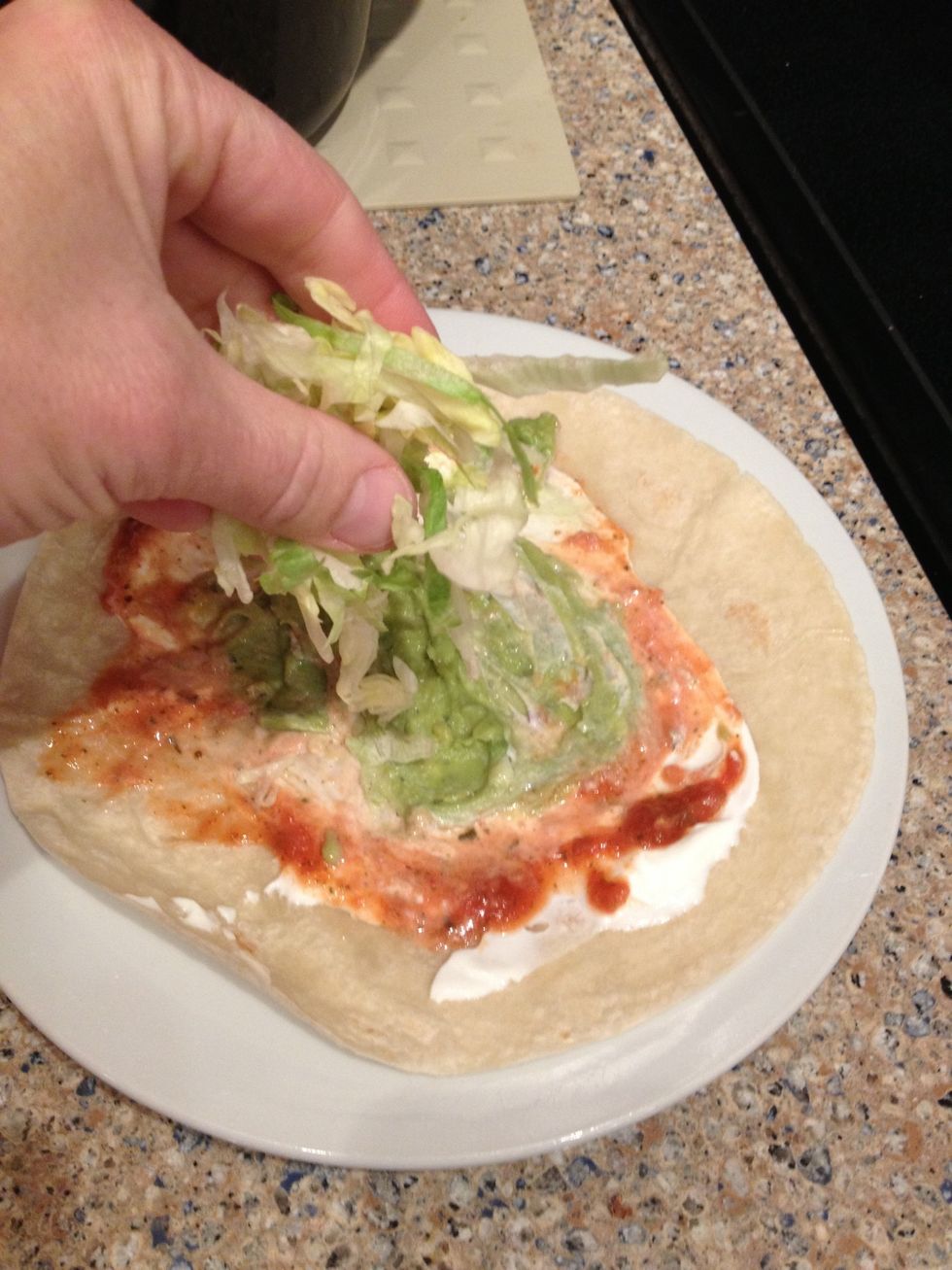 Some shredded lettuce for crunch...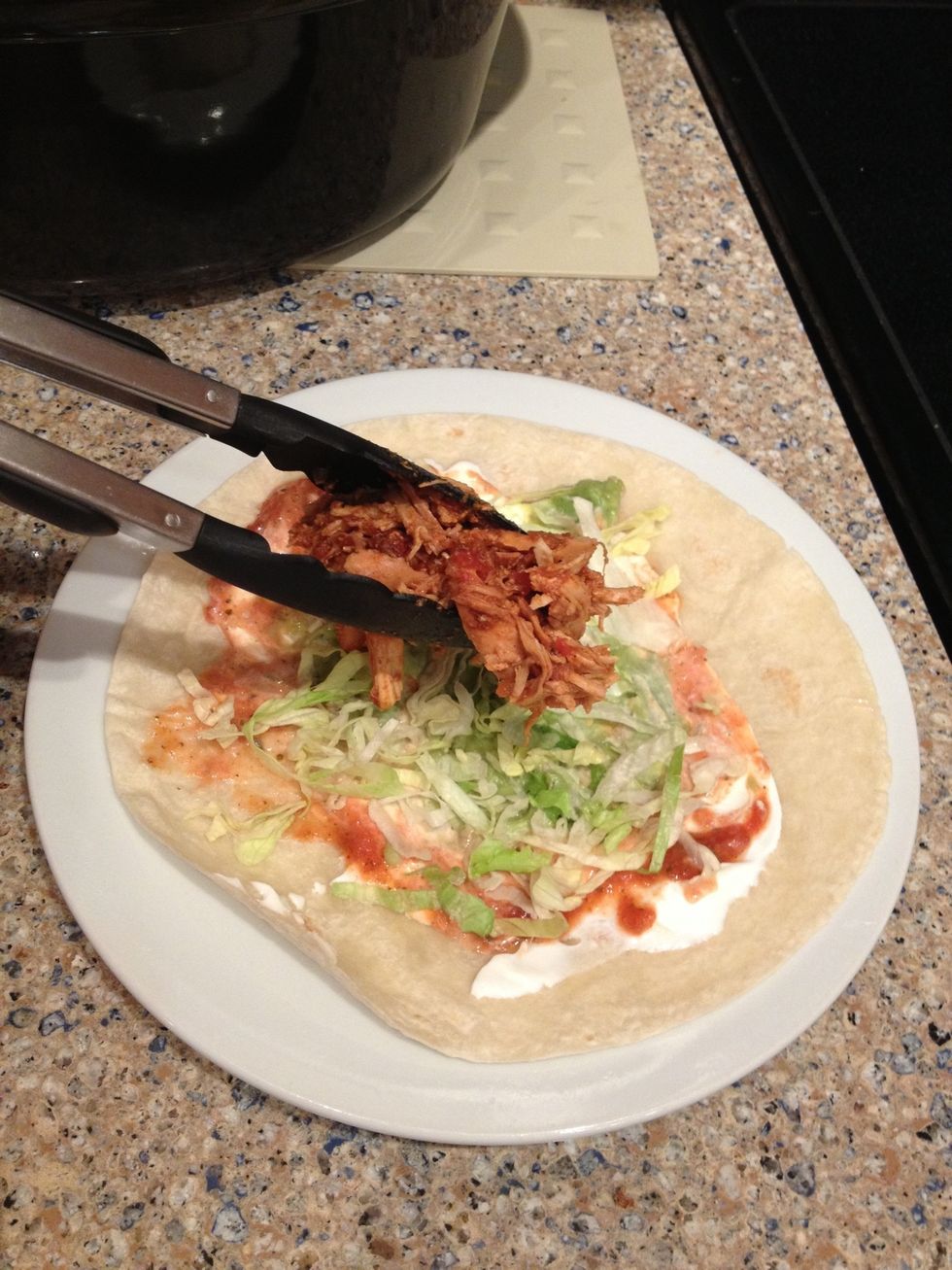 Your amazingly tasty chipotle chicken 😋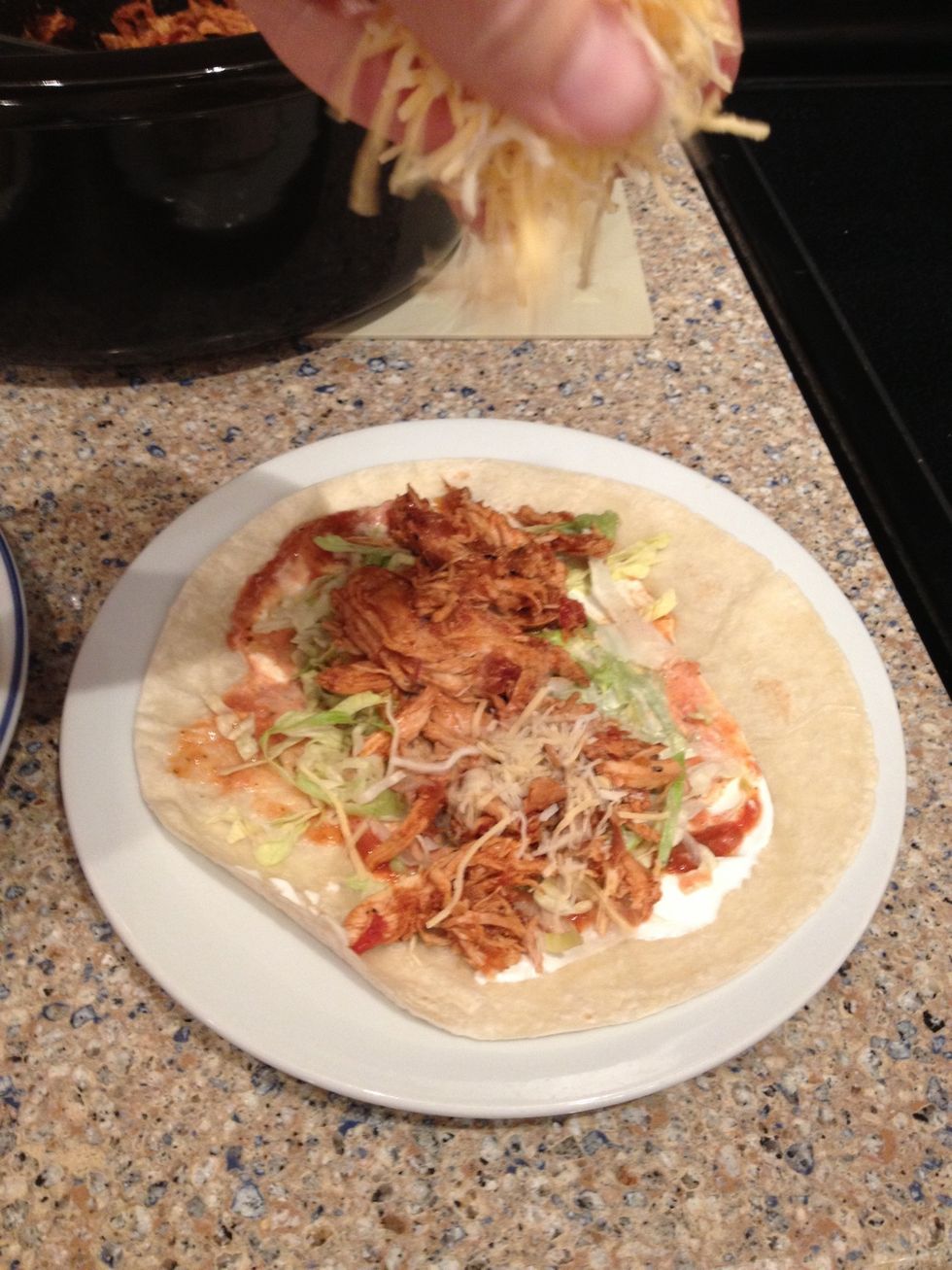 your cheese....
Some hot sauce..,,
and a squeeze of lime...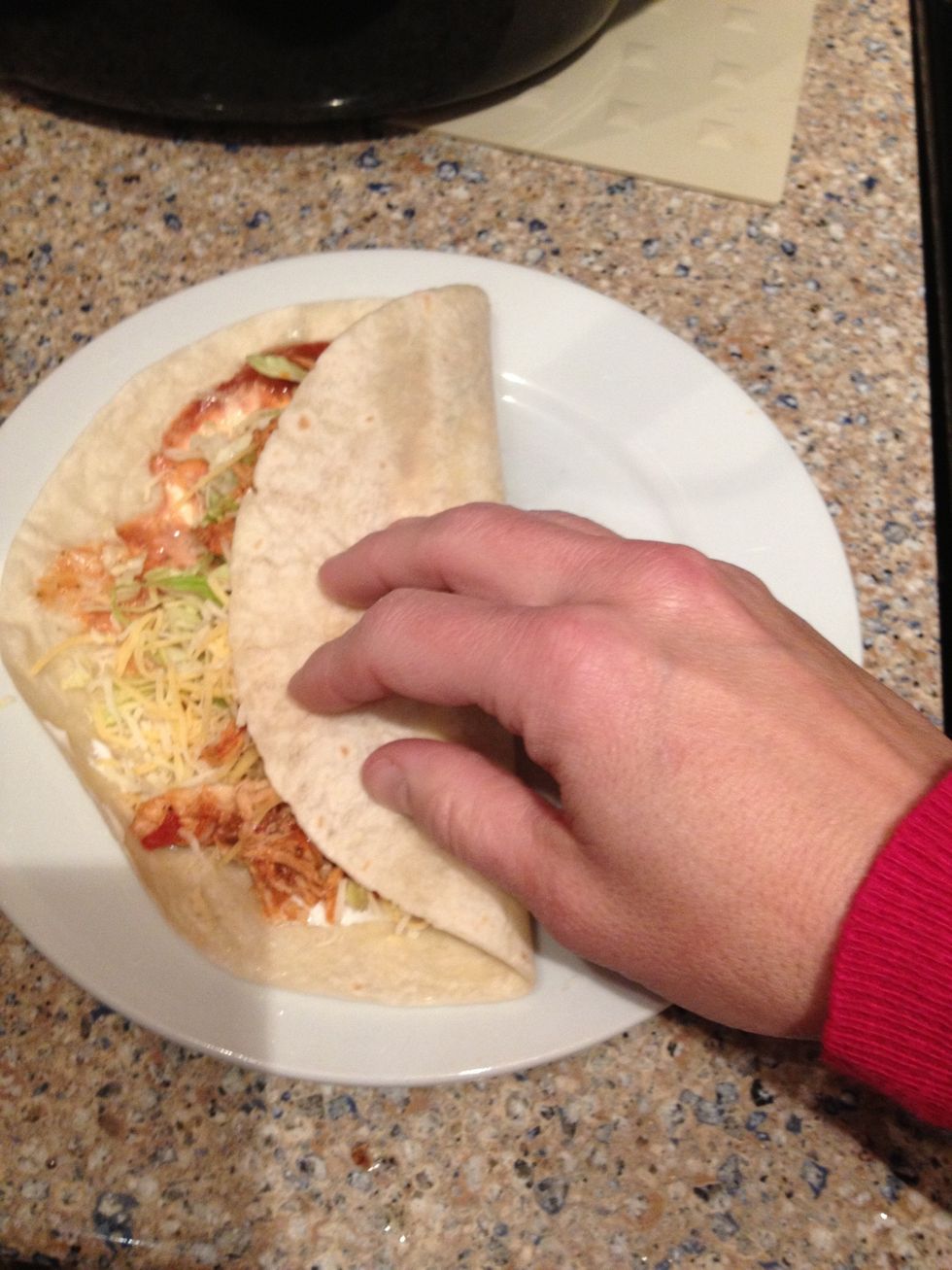 Then fold it on up...,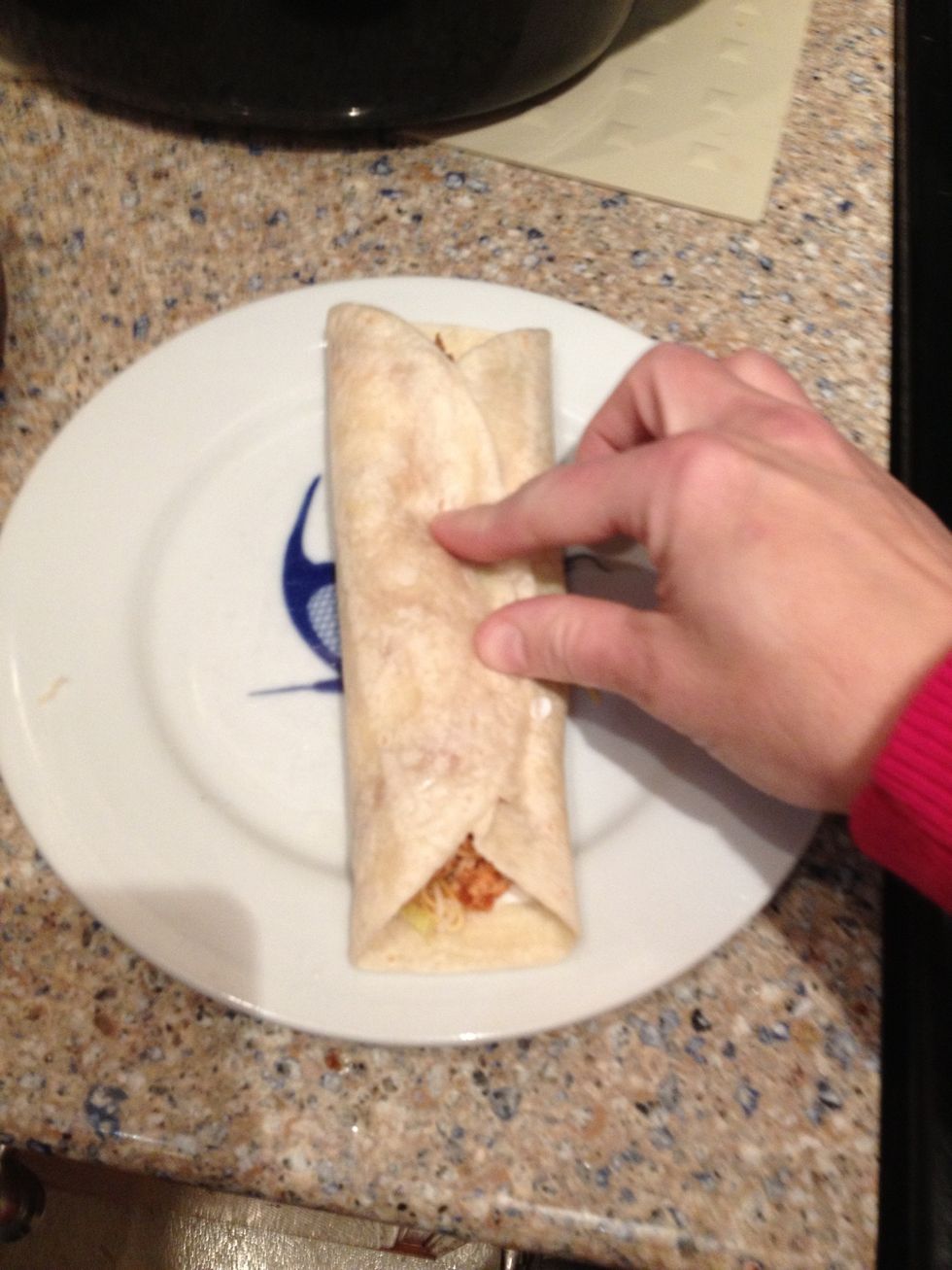 And you have your soft taco all ready for a bite...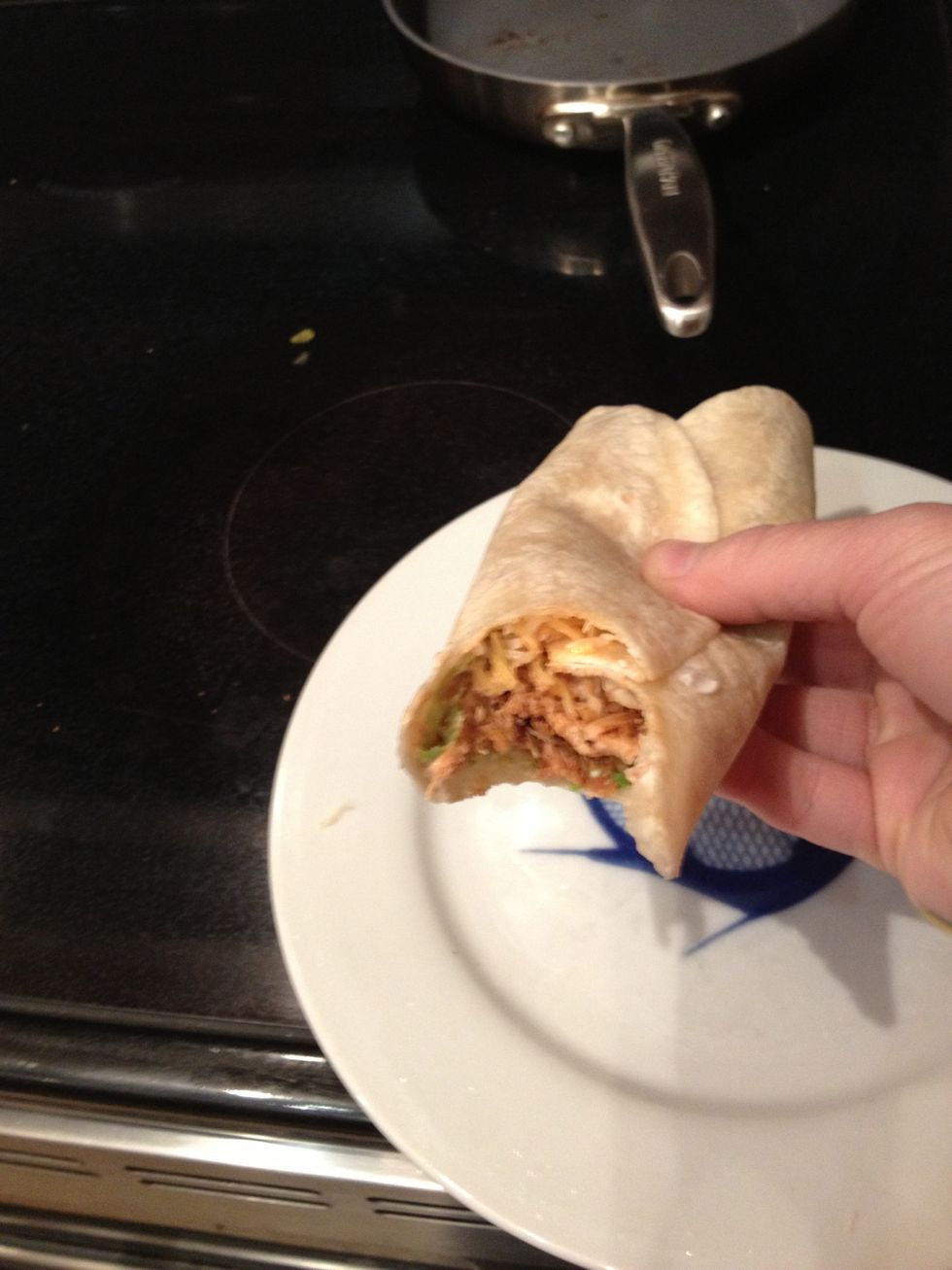 Like this! Yummmmm😄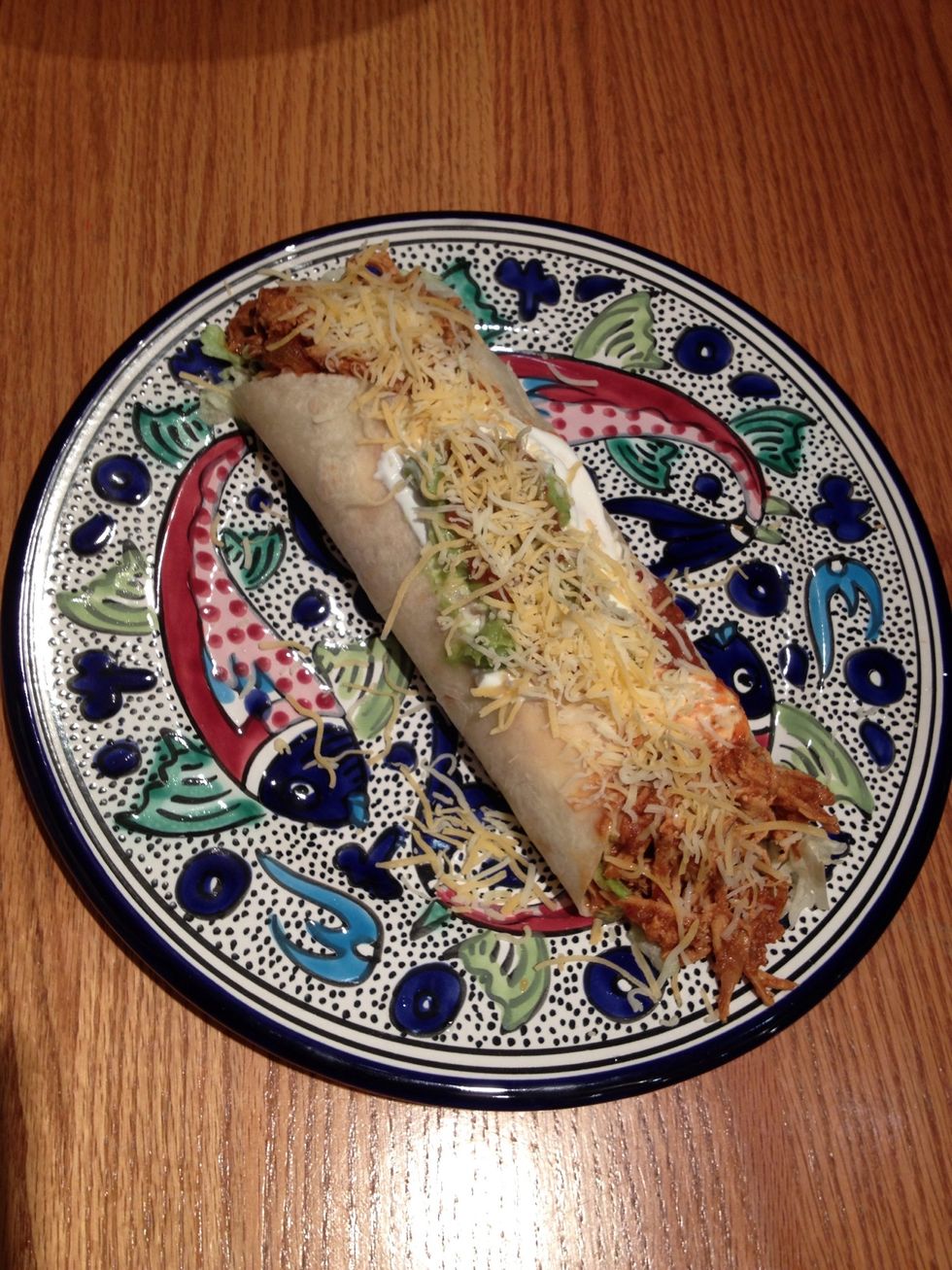 Oh yeah! 😋
2.0 Packages of soft taco flour tortillas
1.0 Lime
1.0 Bottle Of Cholula hot sauce
1.0 Pkg shredded cheddar cheese
1.0 Pint, or more, of sour cream
1.0 Jar of your favorite salsa
4.0 Chicken breasts, skinless and boneless
2.0 Packages of Frontera sauce, for chicken tacos
1.0 Bag Of shredded iceberg lettuce
1.0 Package of original guacamole
Linda O.
I grew up watching my mom cook and bake so that is really what inspires me to make guides! Click the heart if you enjoy my guides :)