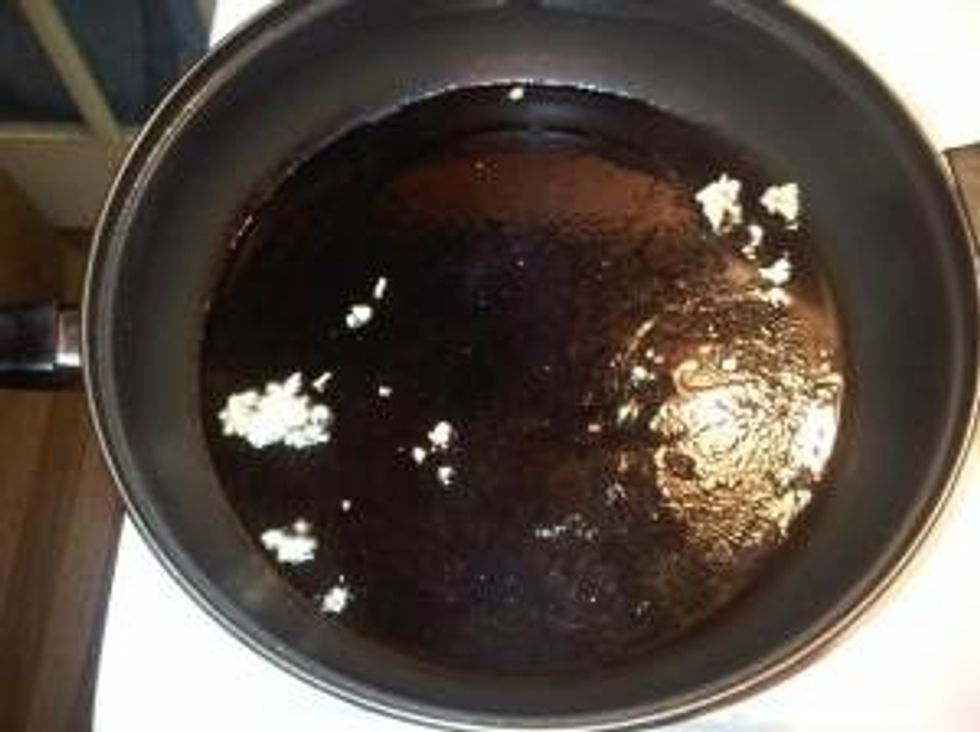 Place 2 tbsp olive oil and 1 minced garlic clove into a large skillet and brown the garlic.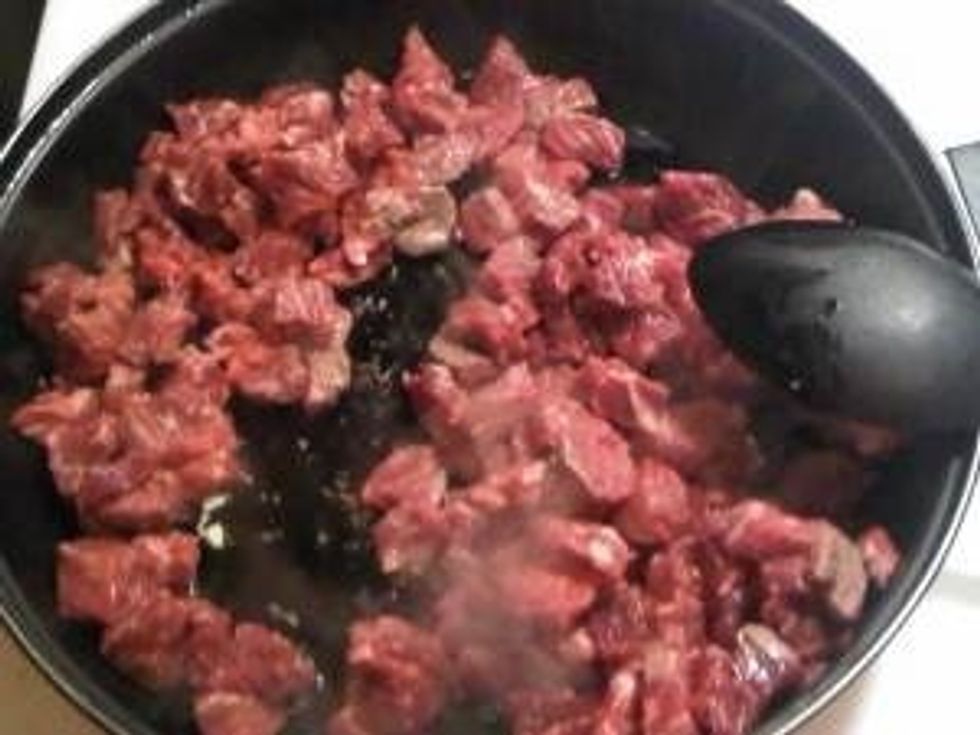 Once the garlic is browned, about 1-2 minutes, add the stew meat and brown for about 2-3 minutes.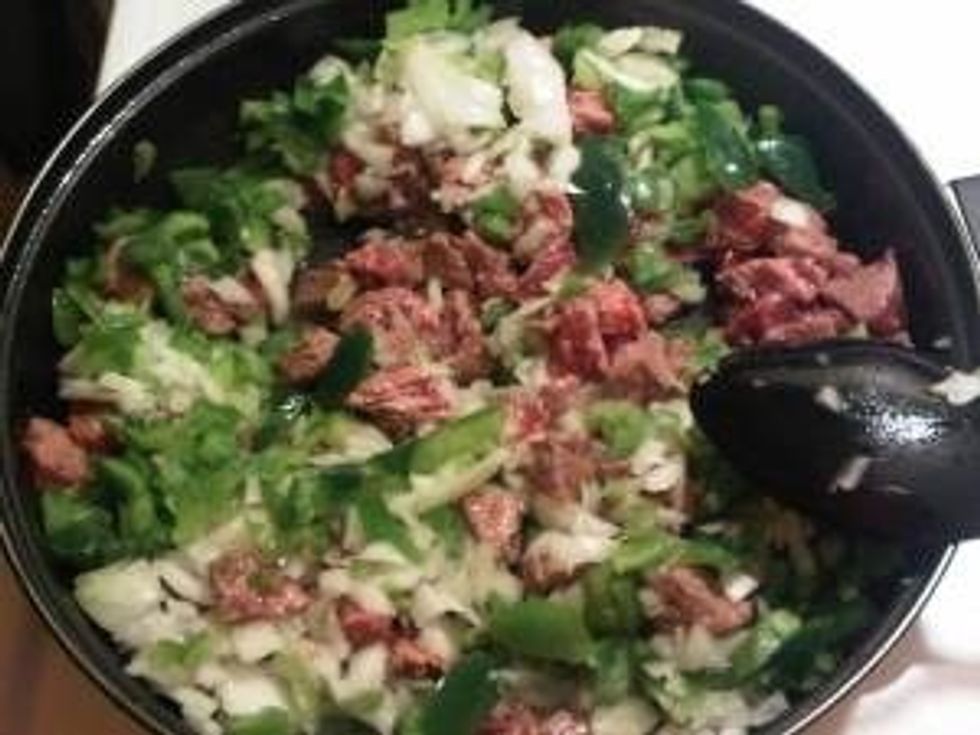 Next add the green peppers and onions and cook until meat is no longer pink on the outside and onion is softened. I cook it for about another 2-3 minutes.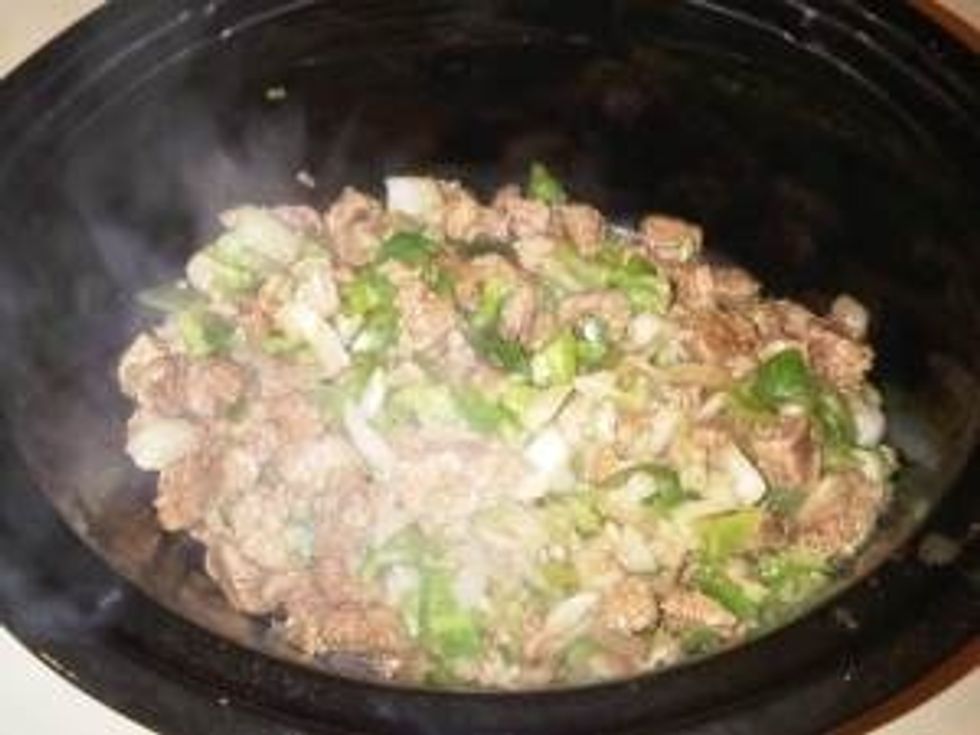 Before placing meat mix into the crockpot drain it in a drainer to remove any fat that was produced from cooking it. After you have done this place the meat mix into the crockpot and stir it.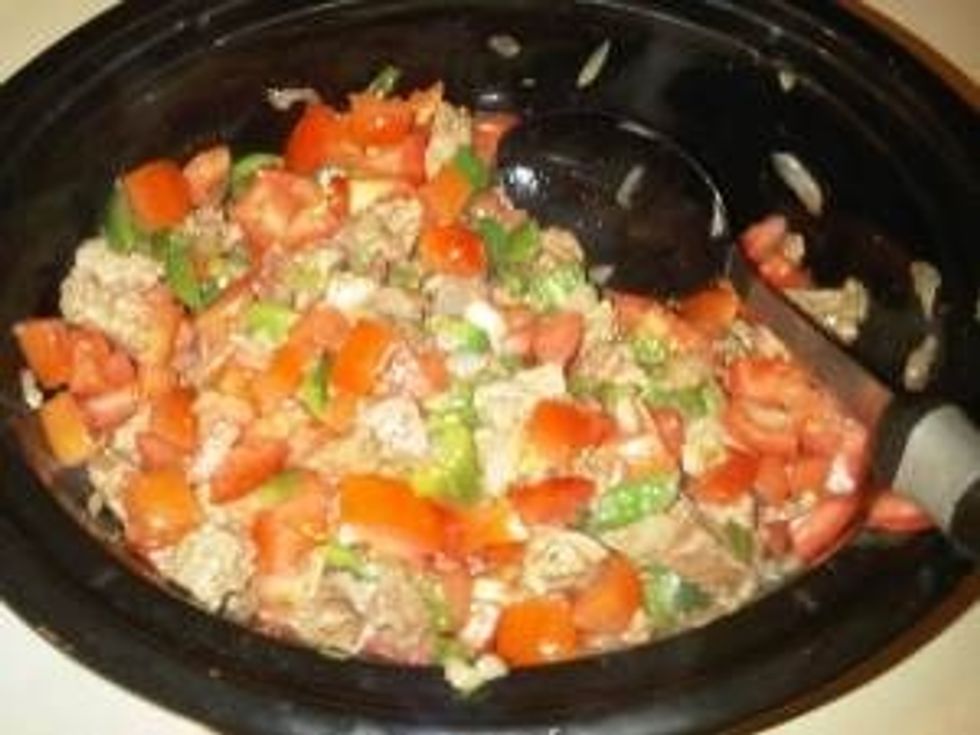 Next add the diced tomatoes and stir.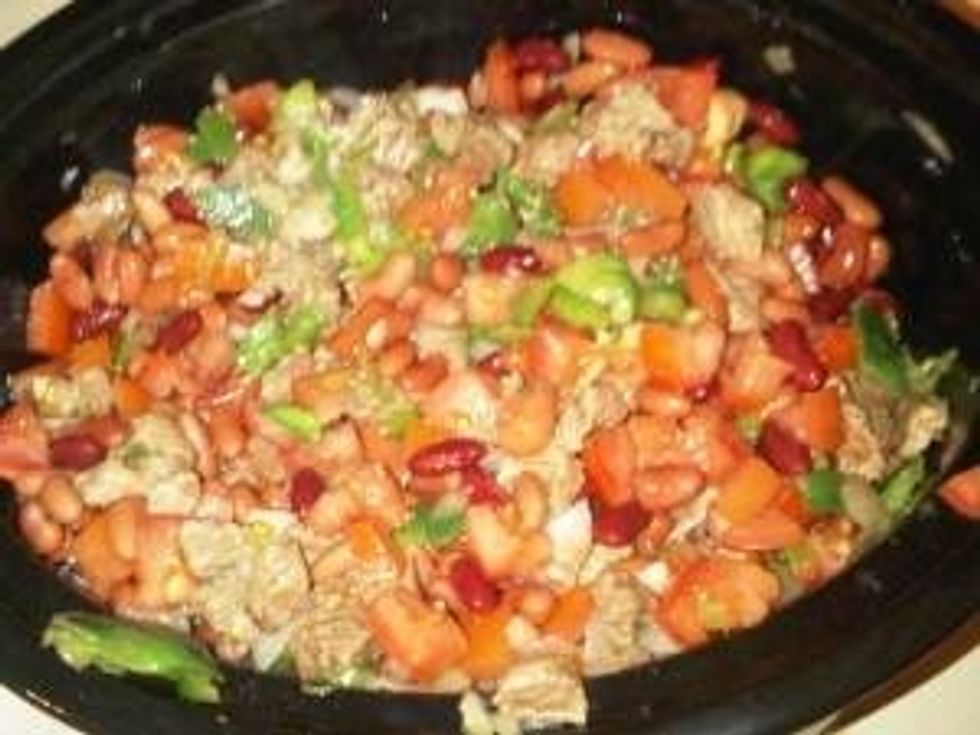 Next add the drained kidney beans and stir. If you are concerned about sodium and can't find low sodium canned kidney beans after draining them rinse them.
Finally add the remaining minced garlic, chili powder and ground chipotle chili pepper and stir really well.
Cook in crockpot on high for 3 hours or until meat is cooked. I serve it with gluten-free cornbread and shredded cheese.
3.0lb lean stew meat (fat trimmed)
cut into 1-in pieces
3.0Tbsp olive oil
2.0 cloves of garlic, minced
1.0 clove garlic, minced (to get
cooked w/ stew meat)
1.0 large onion, chopped
2.0 green peppers, chopped
2.0tsp chili powder
2.0tsp ground chipotle chili powder
4.0lb tomatoes, chopped
2.0Tbsp dried oregano
1.0tsp cumin
3.0 cans kidney beans, drained
crockpot
Maureen Uebelhoer
Army wife who loves to cook, sew, crochet, knit, make jewelry and whatever else I can do to get myself into trouble with. Follow me on instagram: m_j511