Cover the chipboard 6*6'' book cover with black gesso from both sides.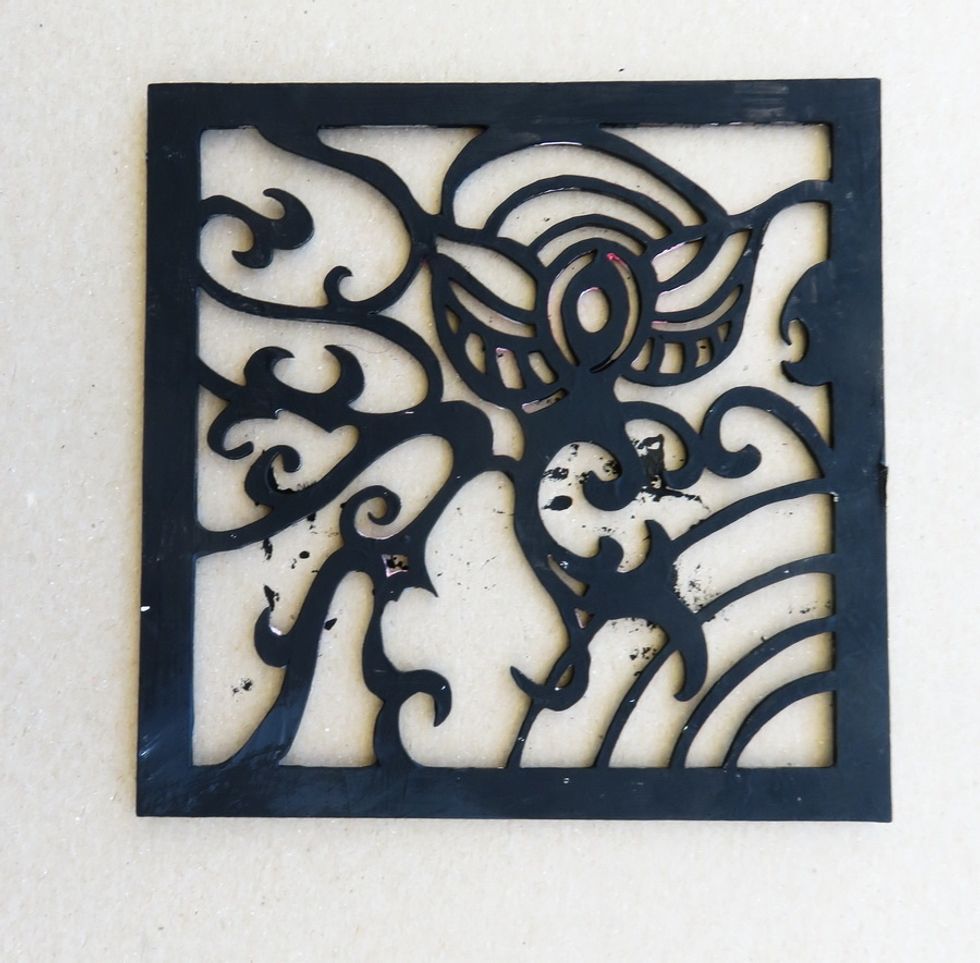 Cover the front chipboard panel with black gesso.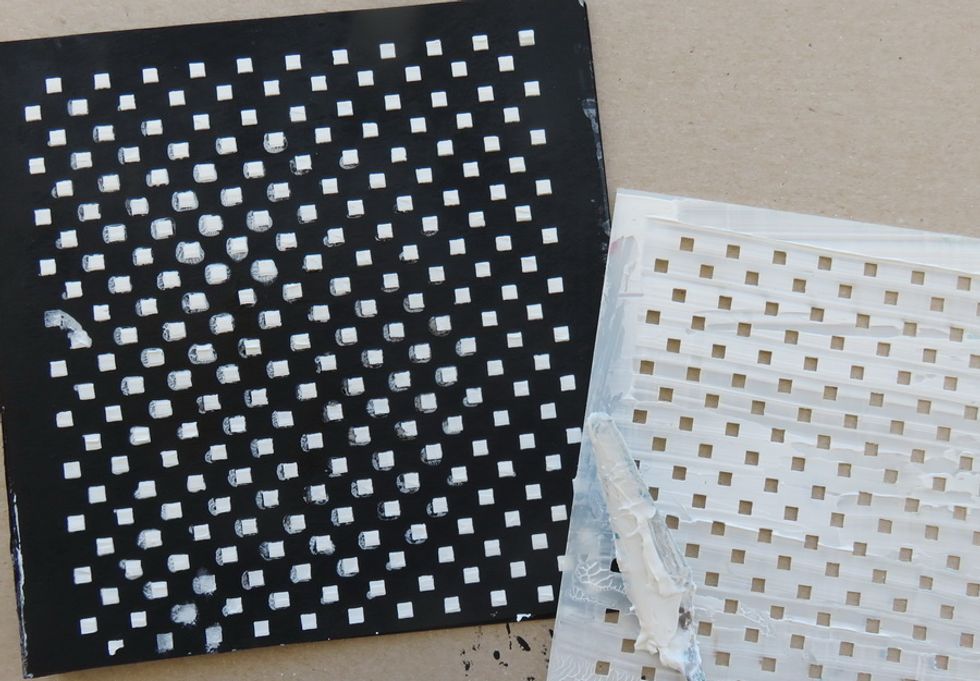 Use texture paste with Art Anthology Blocked stencil over the front part of the mini book cover and let it dry.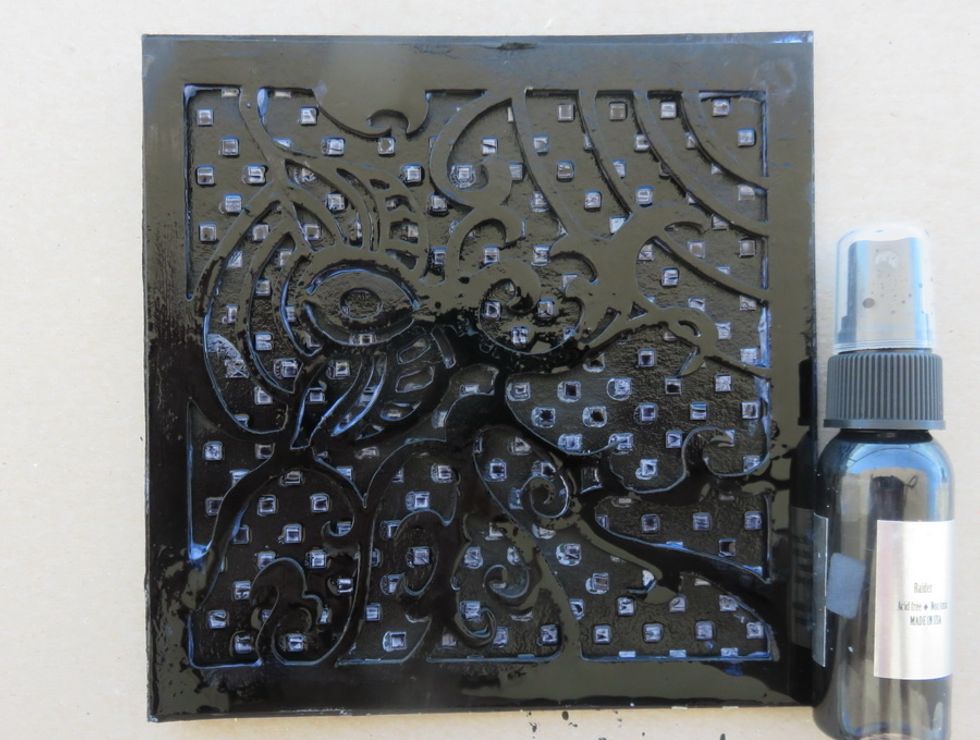 Spray the whole piece (both the inner cover and the front fancy panel with Raider Colorations spray to the full coverage.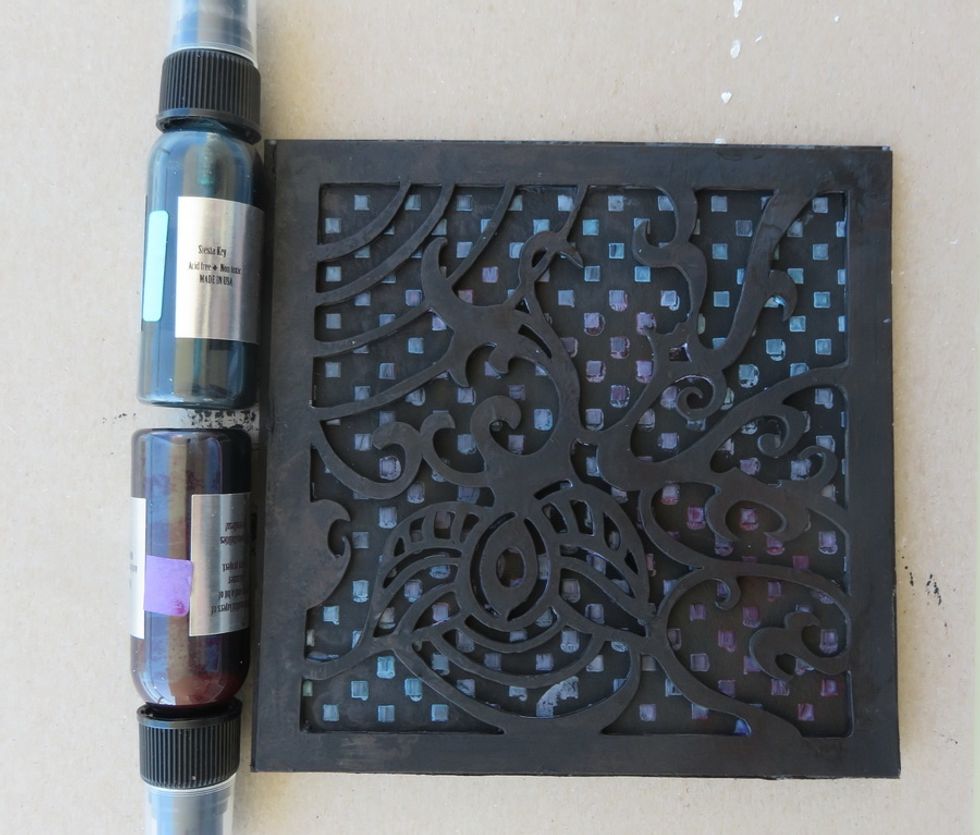 Spraty the inner part with a mix of Siesta Key and Plush colorations to geth this mixed colored inside for the cover.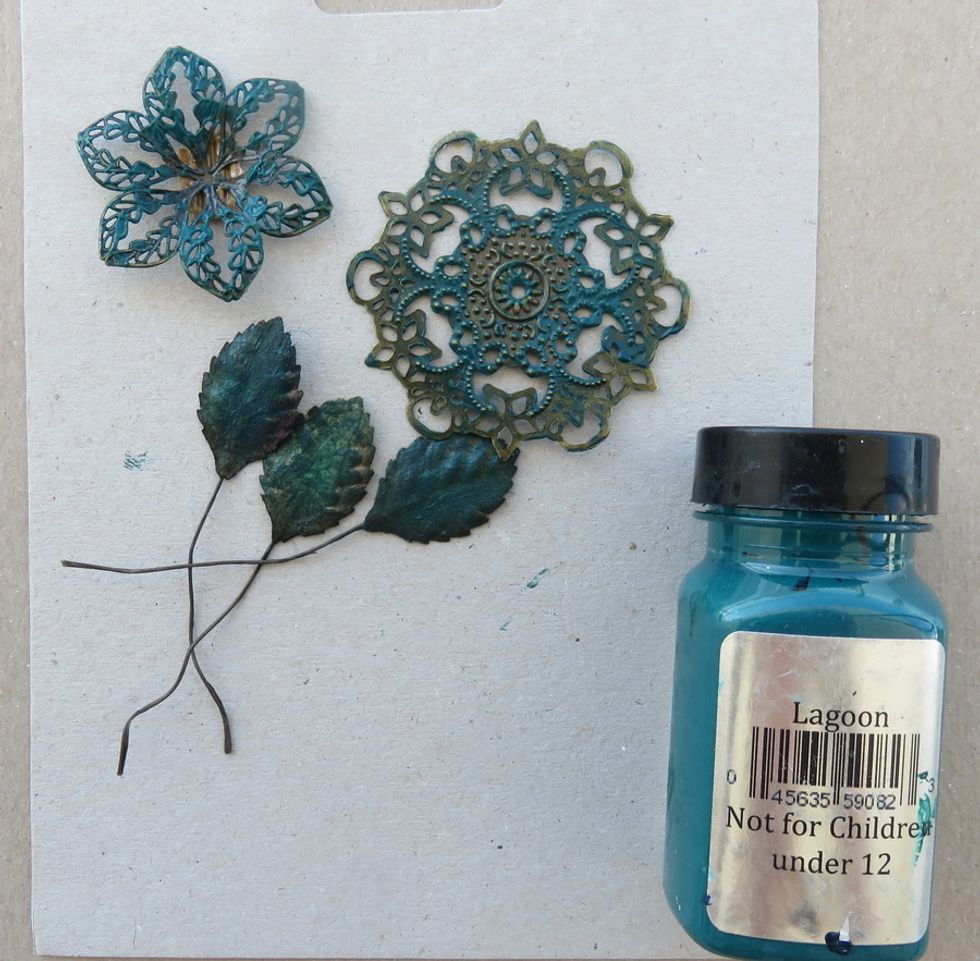 Paint metal pieces and fabric leaves with a thin layer of Lagoon Velvet paint . Do not try to get the full coverage, but just a kind of patina touch.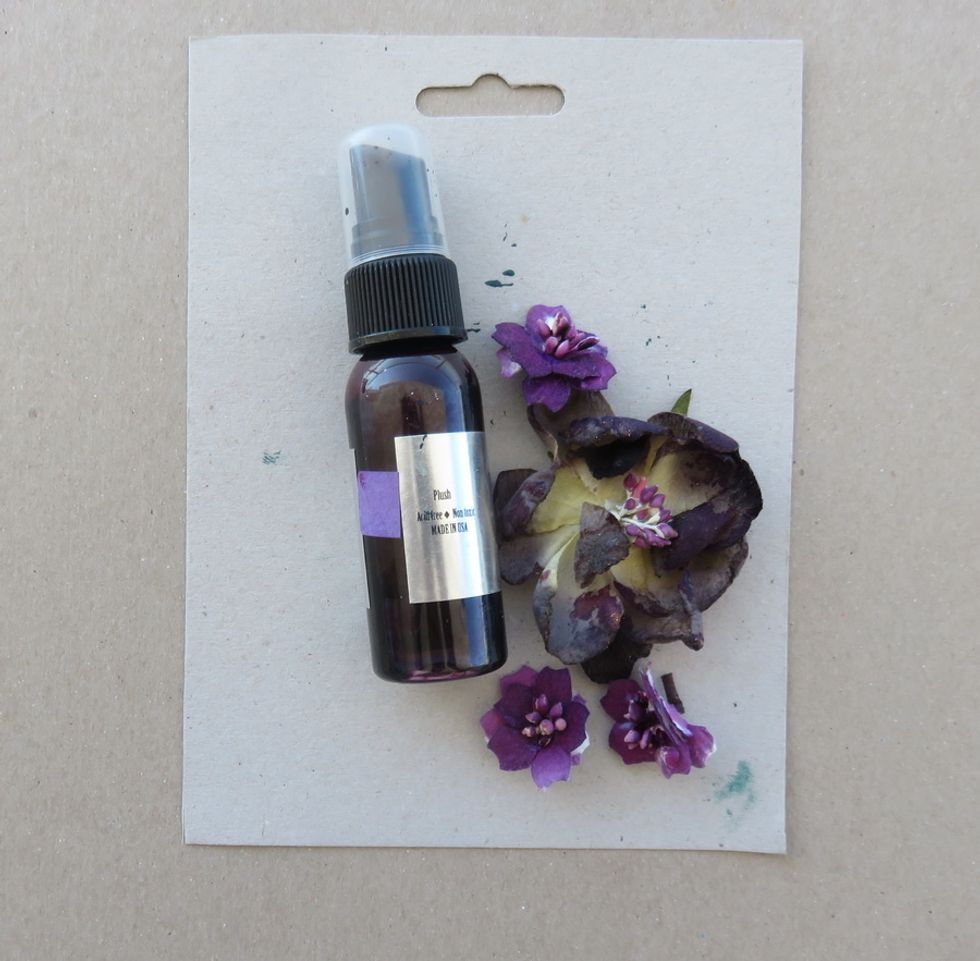 Mist fabric and paper flowers with Plush Colorations spray as shown.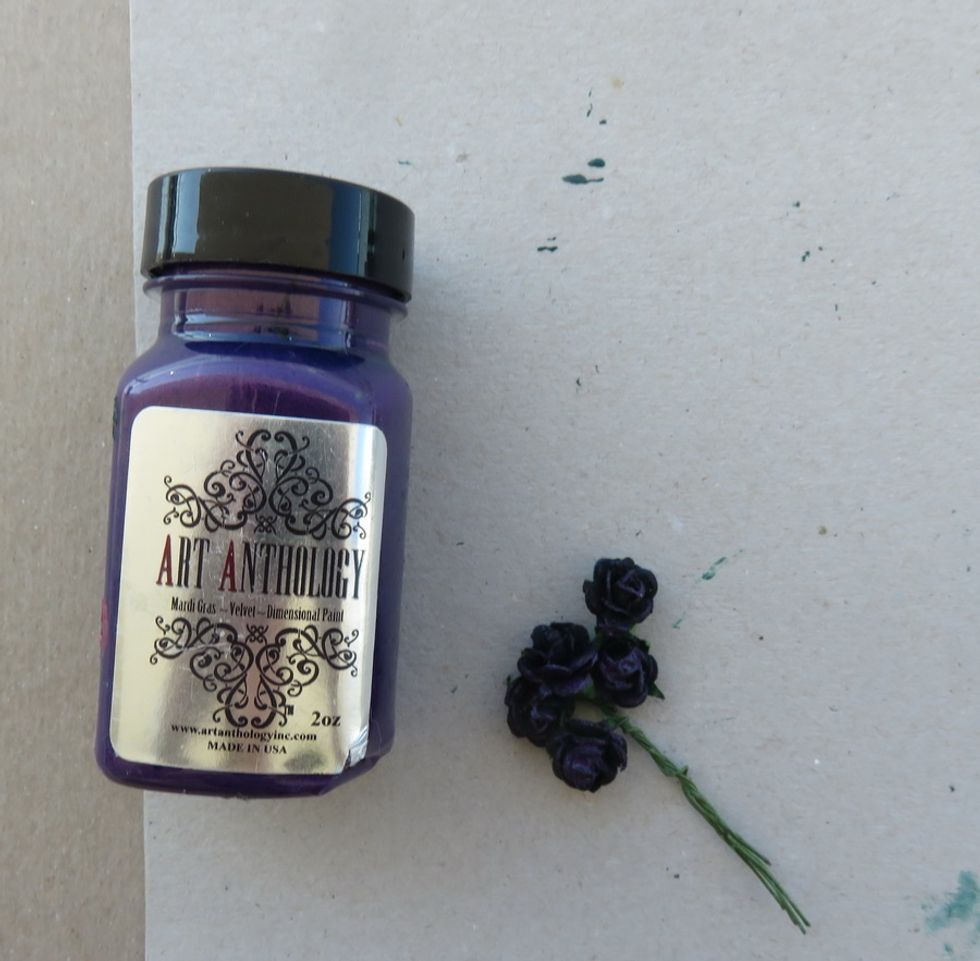 Paint small paper black roses with Mardi Gras Velvet paint to get the purple colors over black flowers.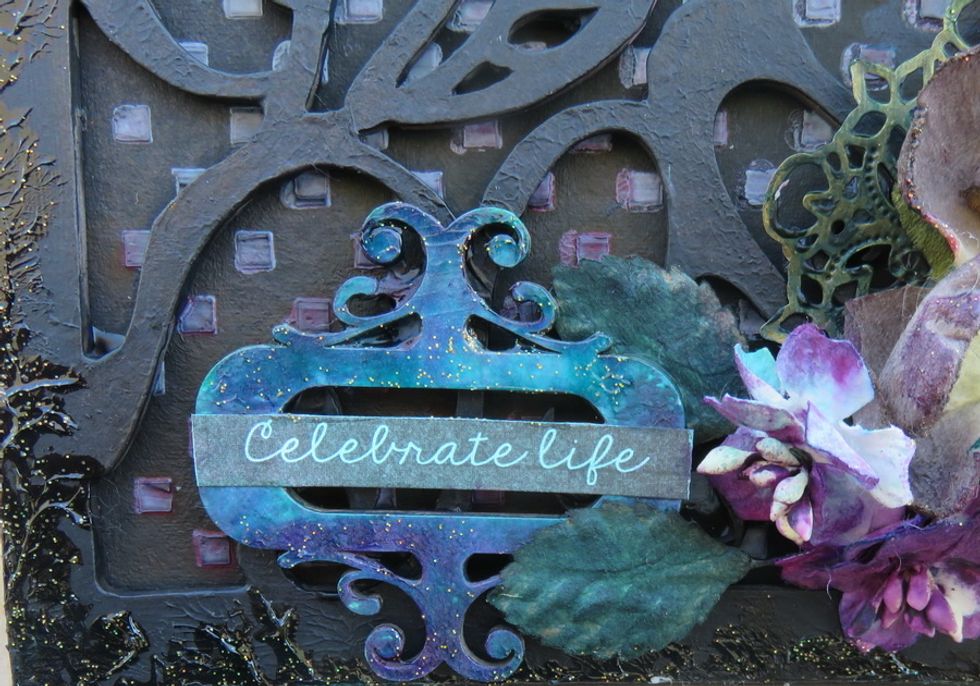 Spray the small chipboard book plate with the same Siesta Key and Plush colorations sparys and let it dry. When dry add a very thin layer of Dazzle Sorbet and add it over the edges of entire cover.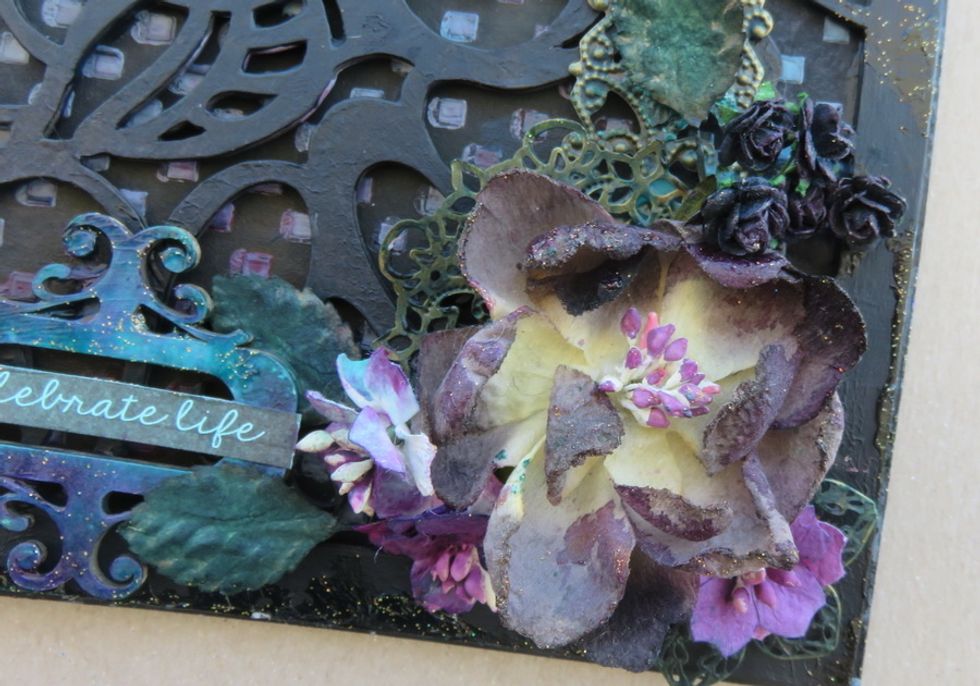 Glue the flowers over the painted metal pieces as shown.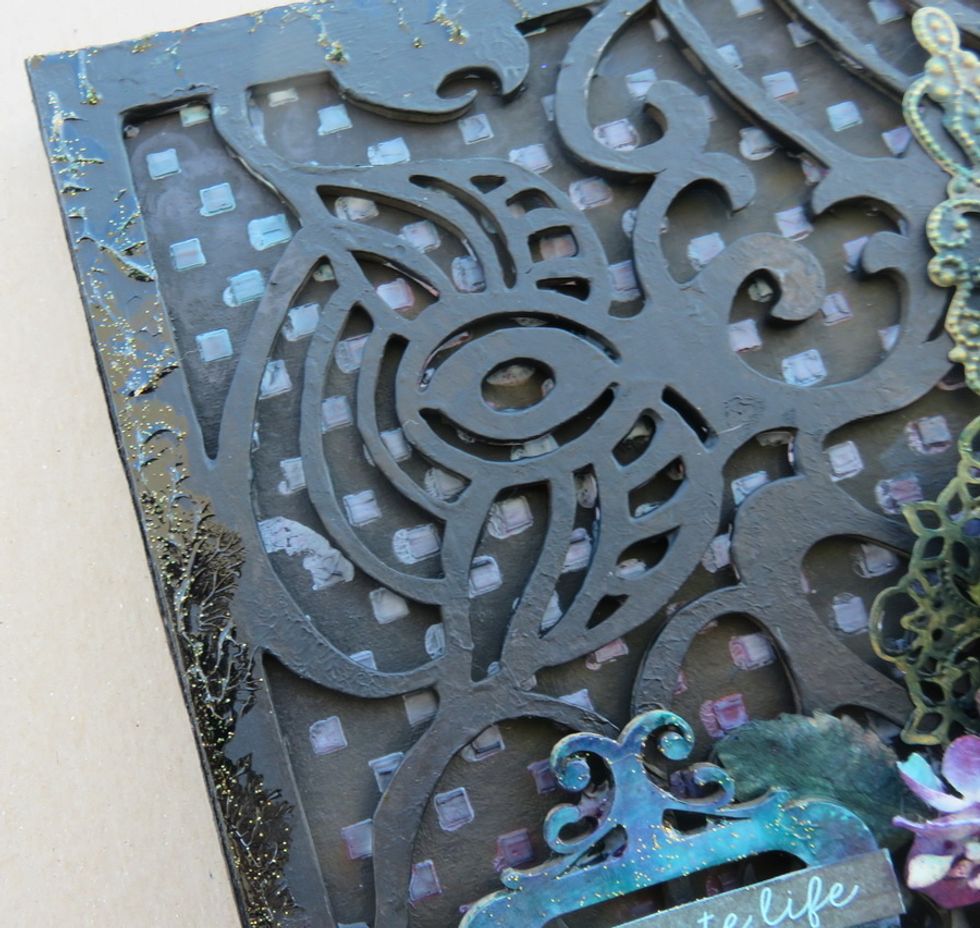 This is how Dazzle Sorbet paint looks over black cover when dry.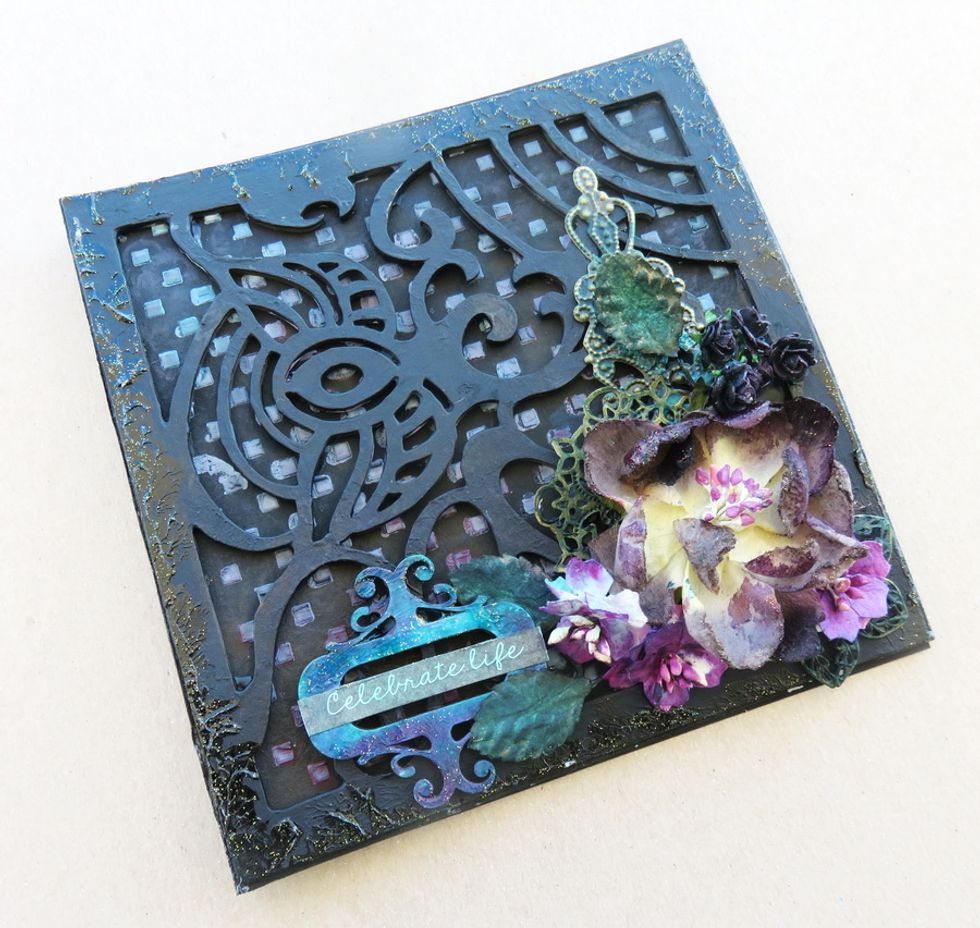 This is the finished project.
Final look at the finished mini book cover
Chipboard mini book - Tando
Black gesso
Raider Colorations - Art Anthology
Siesta Key colorations- Art Anthology
Plush Colorations- Art Anthology
Lagoon Velvet - Art Anthology
Mardi Gras Velvet- Art Anthology
Dazzle Sorbet- Art Anthology
Art Anthology
Art Anthology is a manufacturer of dimensional mediums.\n\nCome chat with us in our Facebook Group: Art Anthology Adventures in Art