This savory scallion pie has a dense bread-like consistency due the yeast. However, the dough doesn't need to be set aside to rise. When you cook the pancake it will fluff up over heat.
297
Combine flour, sugar, yeast, baking powder and salt in a mixing bowl.
Incorporate the warm water into the dry ingredients slowly until the dough is sticky. Stir in 1 tbsp of vegetable oil.
Cut dough into three equal parts.
Spread a thin layer of oil on the pancake, spread it evenly using your fingers. Spread a thin layer of salt as well.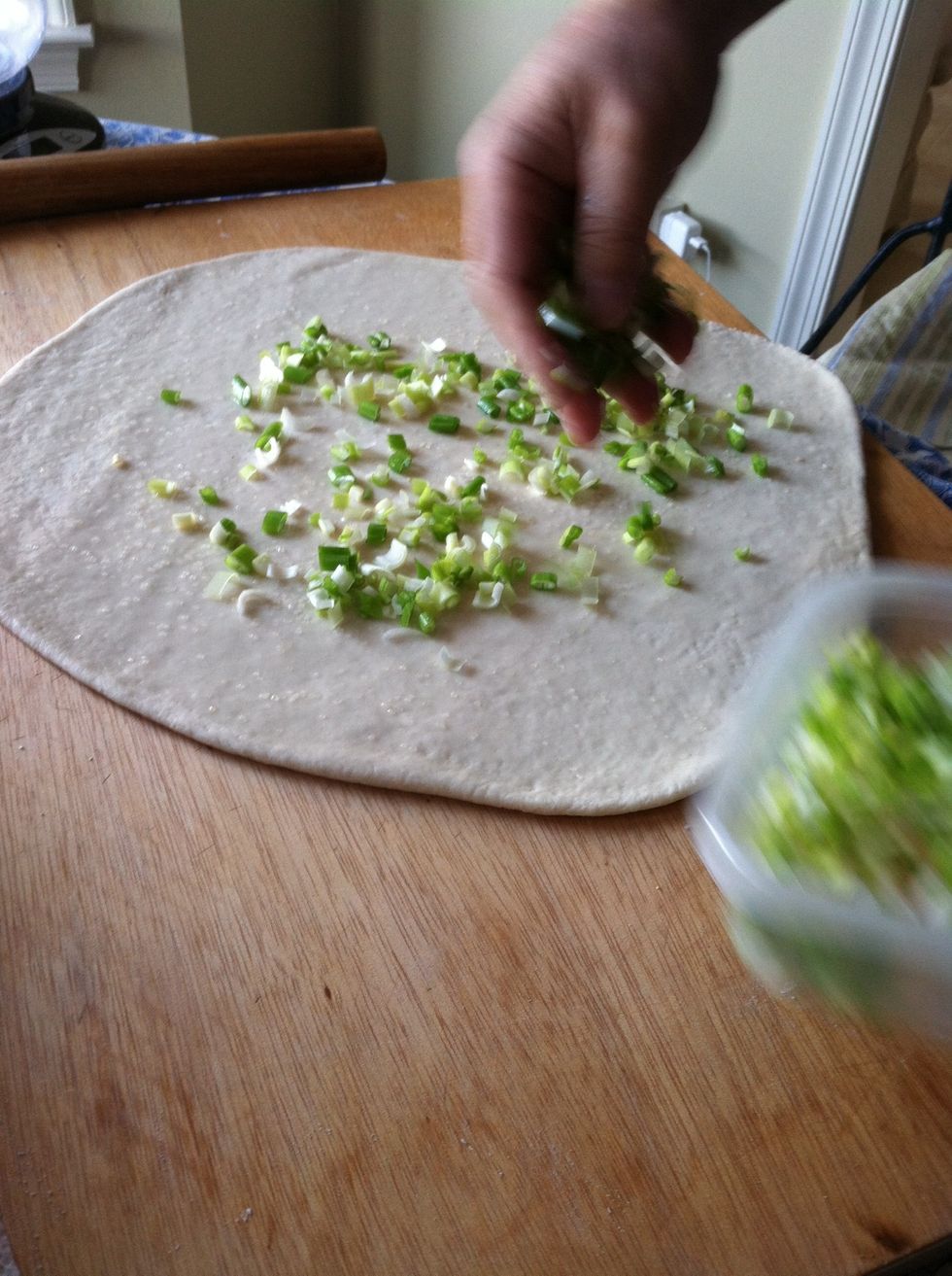 On top of the oil and salt layer also spread a small handfull of chopped scallions.
Repeat steps 7-11 with the remaining dough.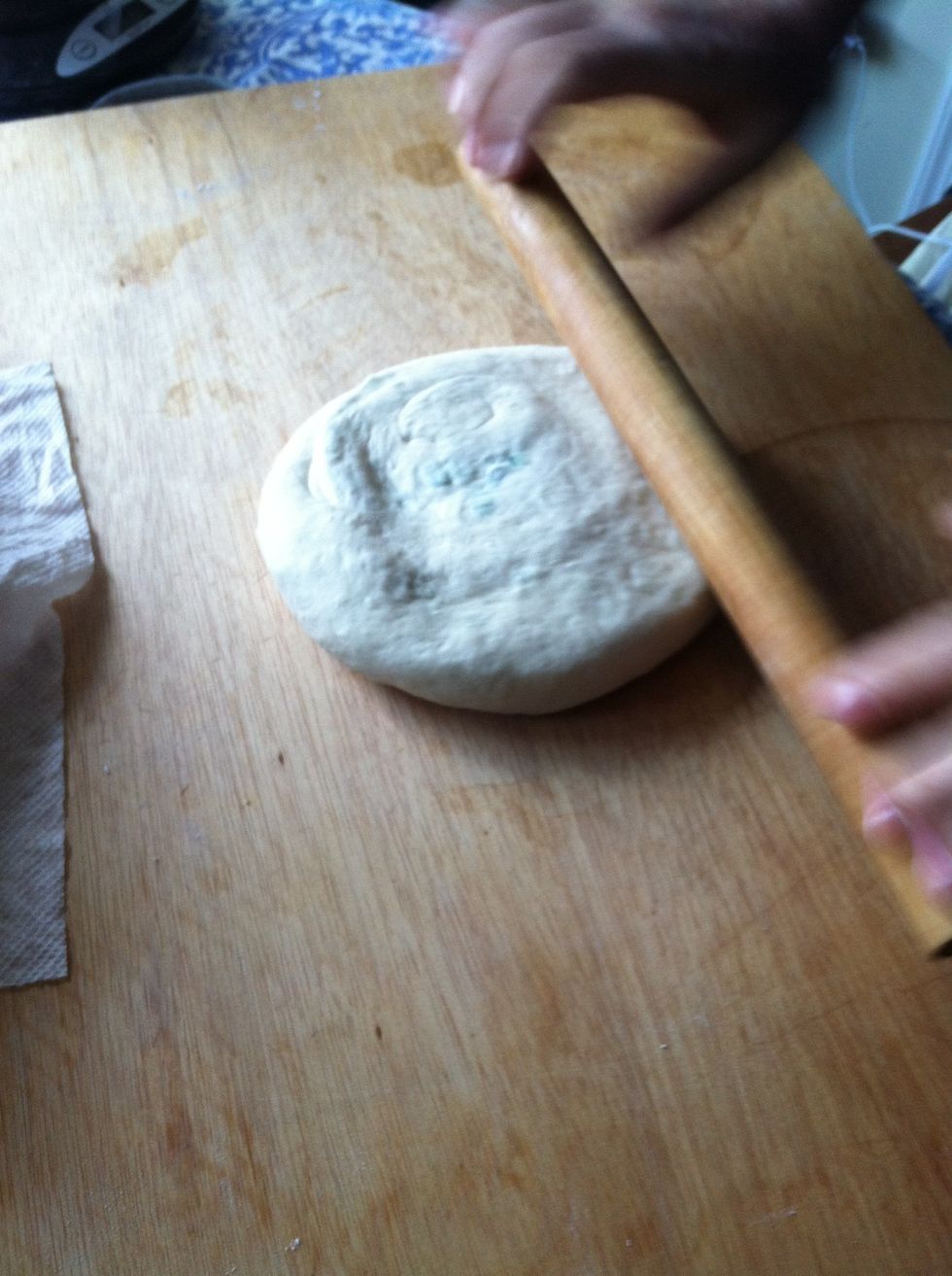 Roll the bun into an approximately 12 in wide, 1/2 in thick pie.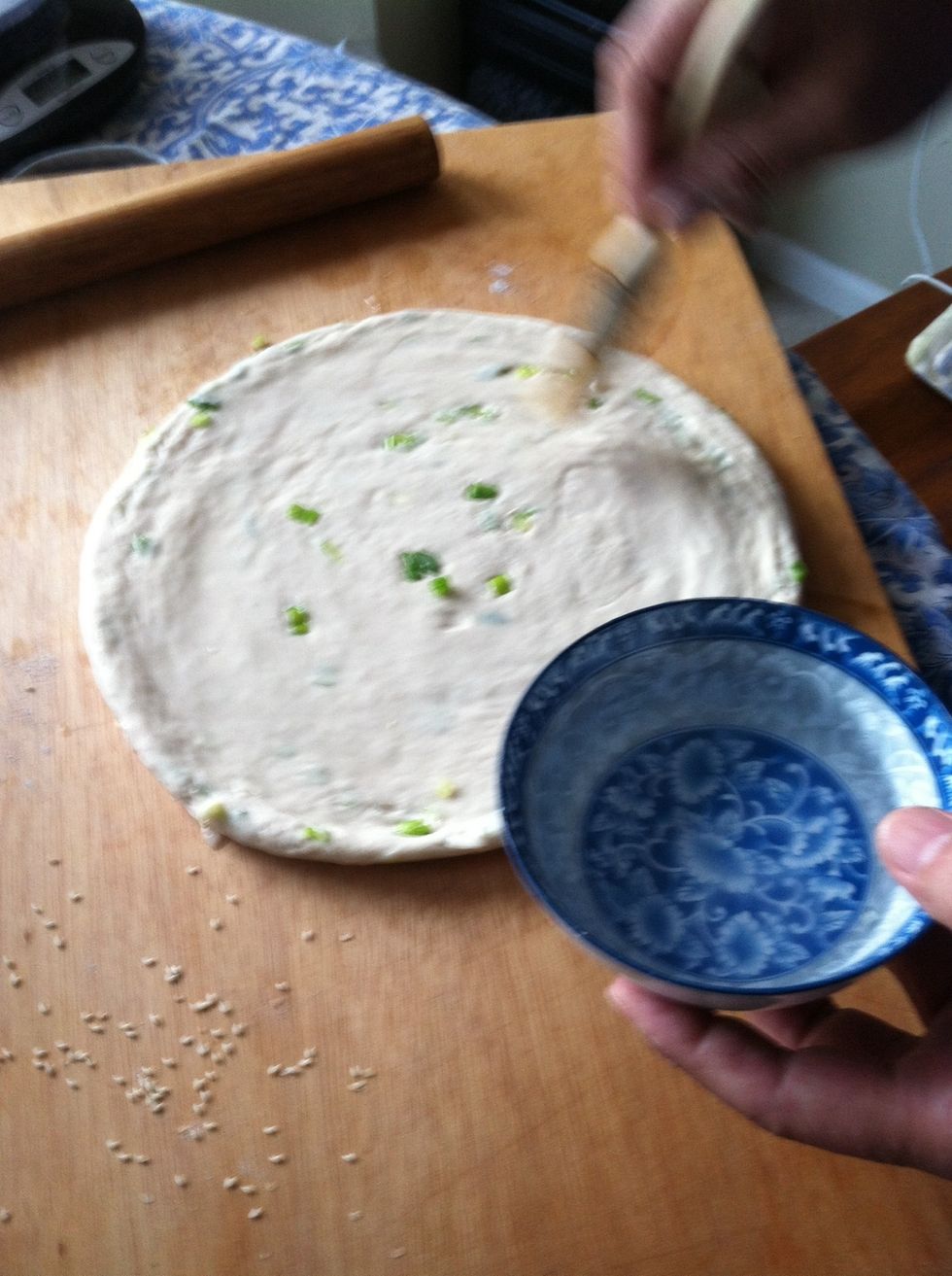 Lightly brush the surface of the pie with water.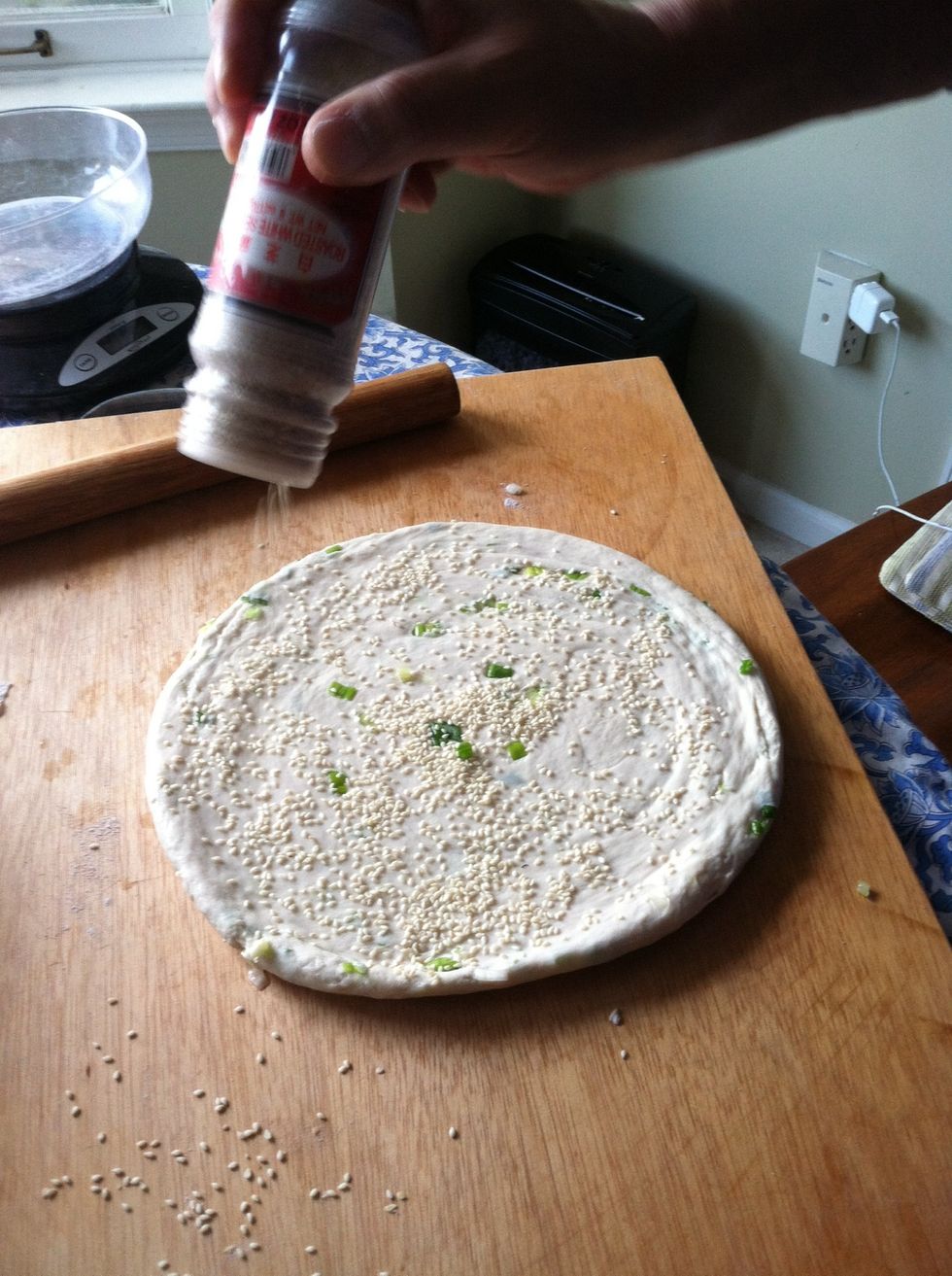 Sprinkle sesame seeds generously onto the wet surface of the pancake. Use the rolling pin to gently press the seeds into the pancake.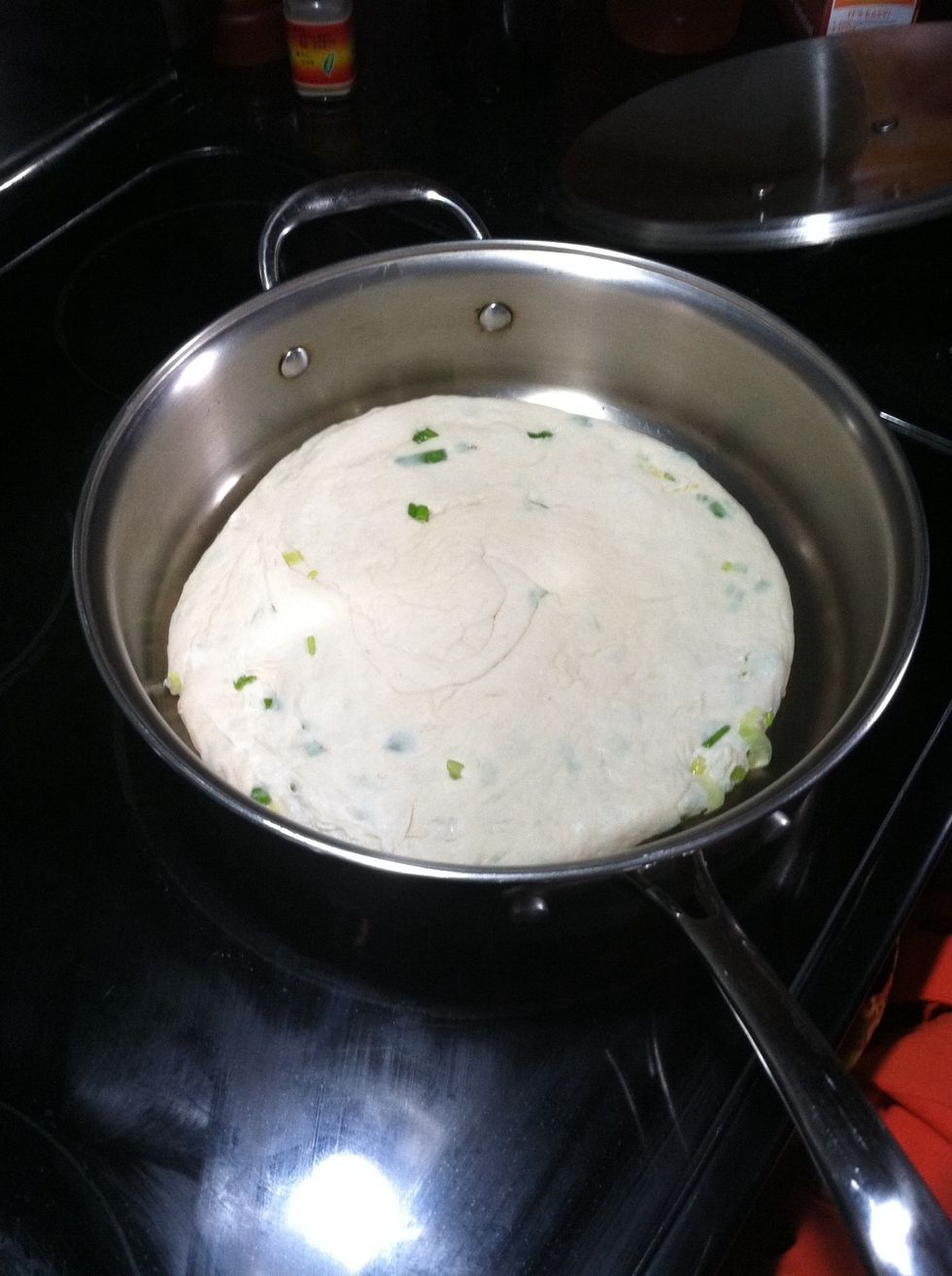 Using low heat, pre-heat a flat heavy bottomed pan, cast iron is ok. Vegetable oil is not needed for this step. Once the pan is hot, gently place the pancake sesame side down. Cover the pan.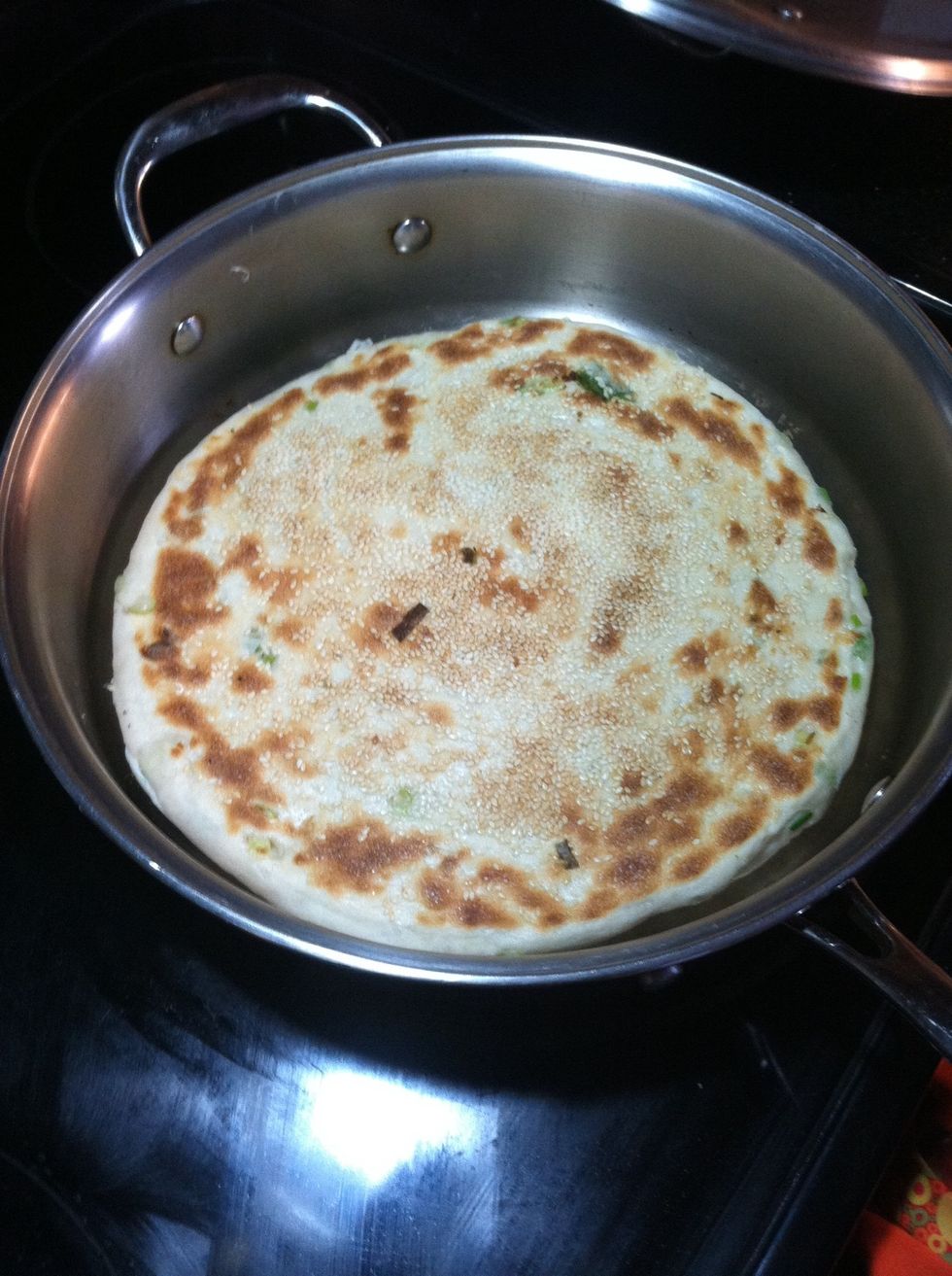 Cook covered for 5-6 min until a golden brown crust forms. Flip and cook the other side covered approx 3-4 min, until golden brown as well.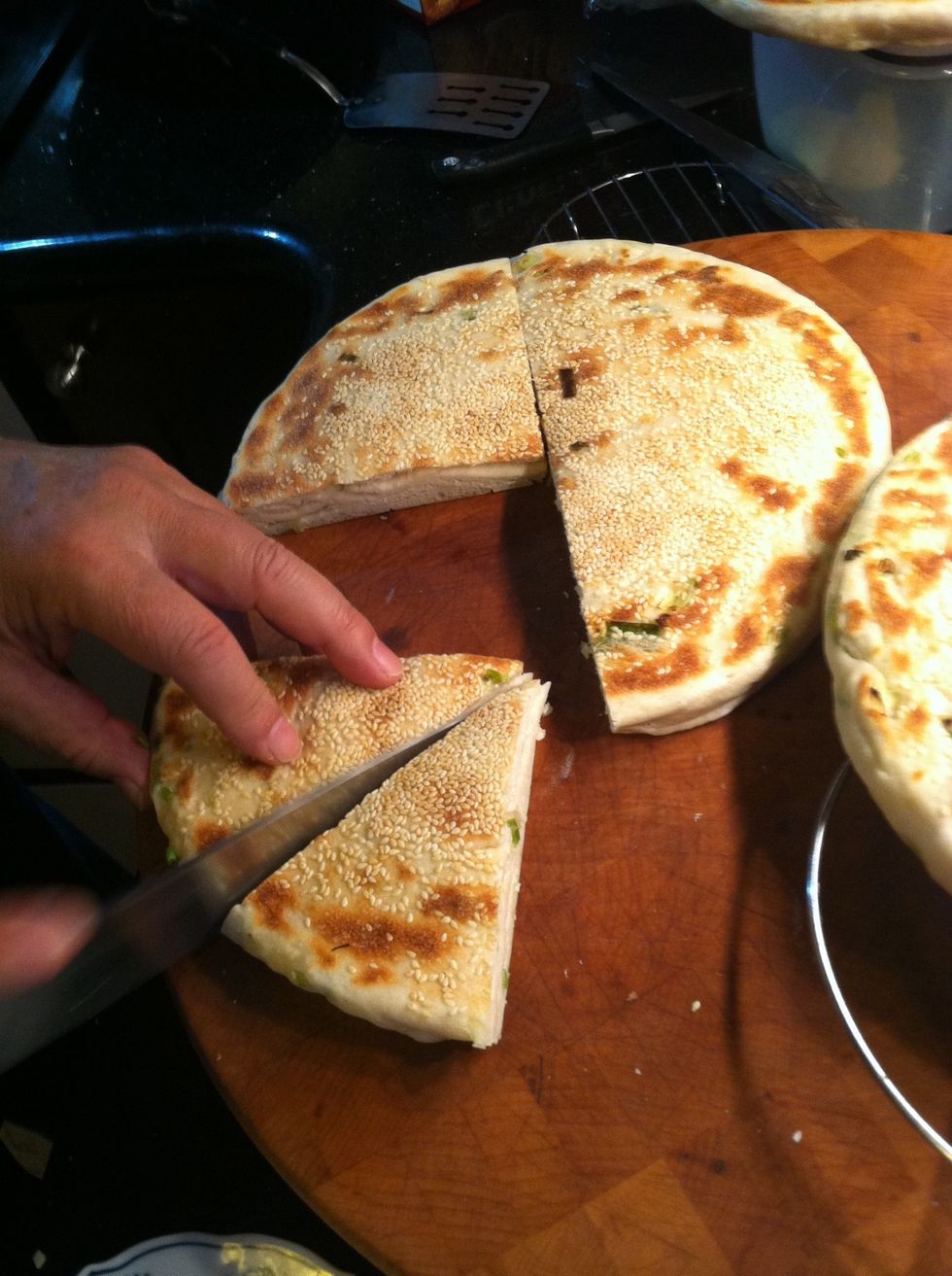 Cut into wedges and serve with roast duck, or any meat dish. It stores very well in the fridge for about a week, use an airtight container. This recipe makes 3 pies.
1000g all purpose flour
10.0g Salt
15.0g White granulated Sugar
Vegetable oil
1.0tsp Baking powder (4-5g) aluminum free
500.0g Water (warm-less than 110 deg)
15.0g Yeast
7.0 Scallion stalks - chopped
Sesame seeds