Delicious crispy salt and pepper chicken, just as good as your favourite Chinese takeaway :)
10734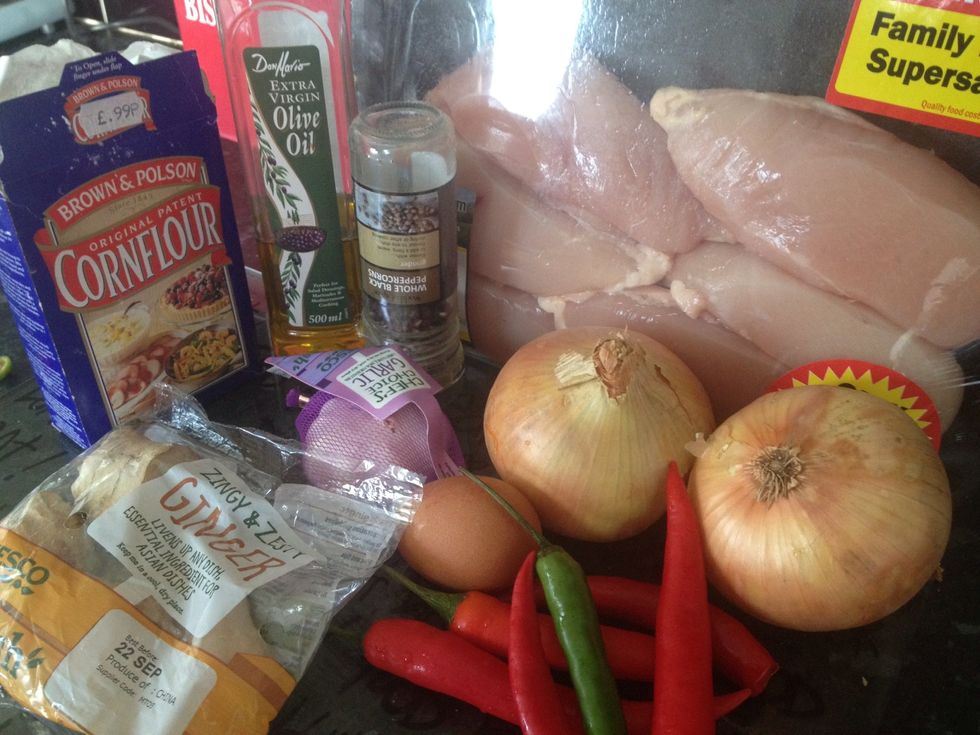 The Ingredients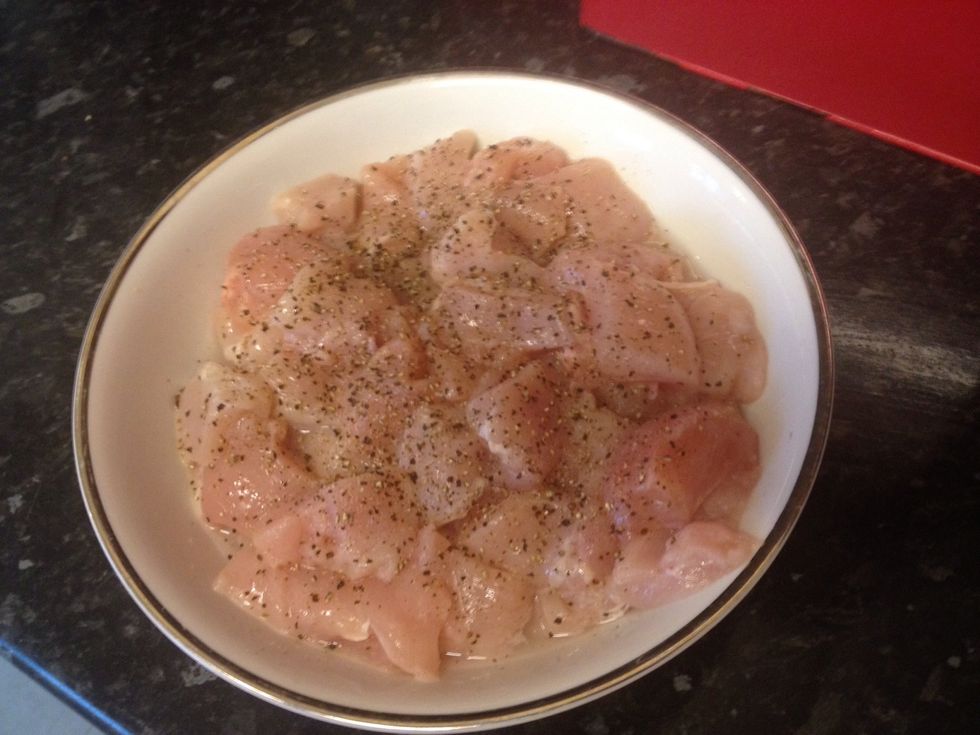 First: dice your chicken and add cracked black pepper and a pinch of salt.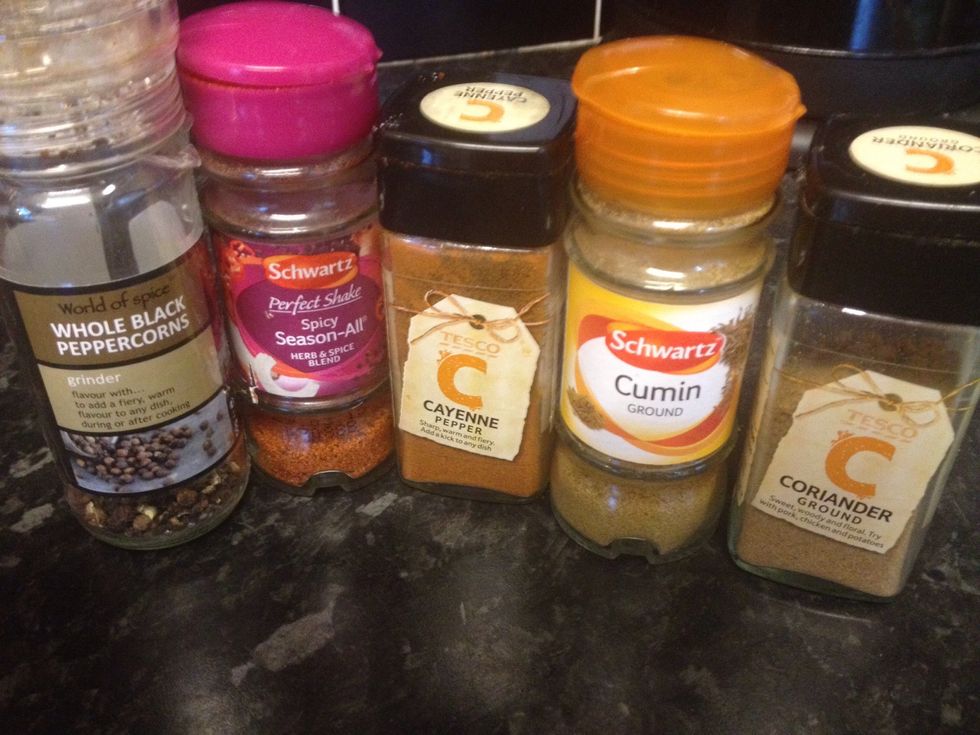 My Favourite spices. Choose yours or if you like a simple flavour just stick to the salt and pepper . A pinch of each chosen spice is enough per large chicken breast.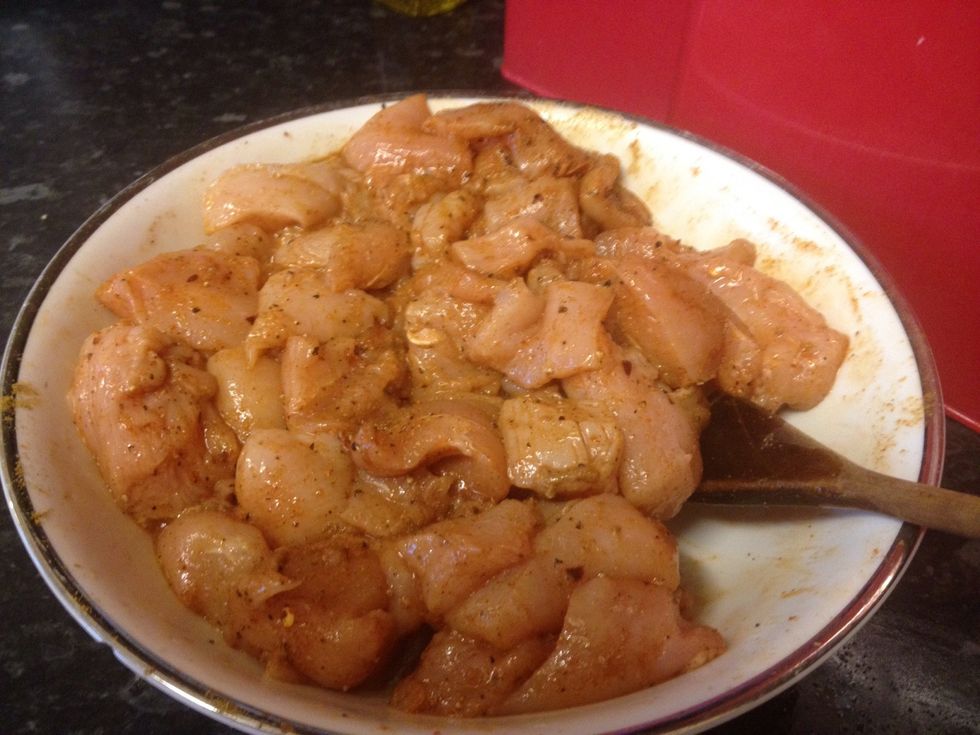 Add as many herbs and spices as you like and stir it up. Cover with cling film and put in the fridge for later.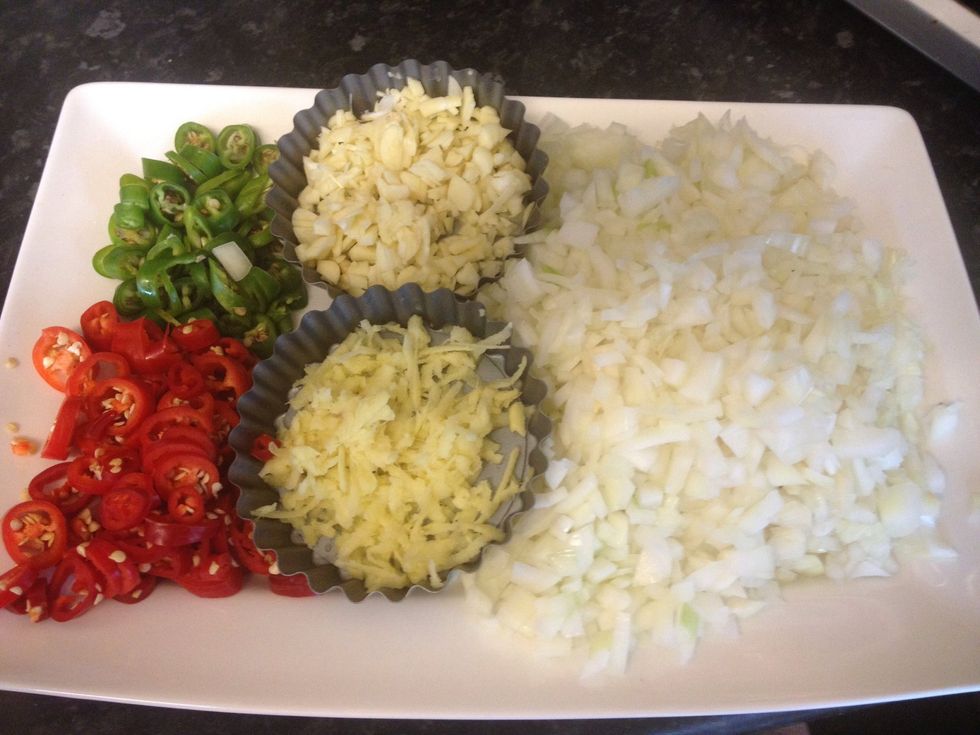 Dice your onion, Chilli peppers, fresh garlic and ginger. Be careful on the ginger! İf you are not used to cooking with ginger add a little bit at a time And taste along the way.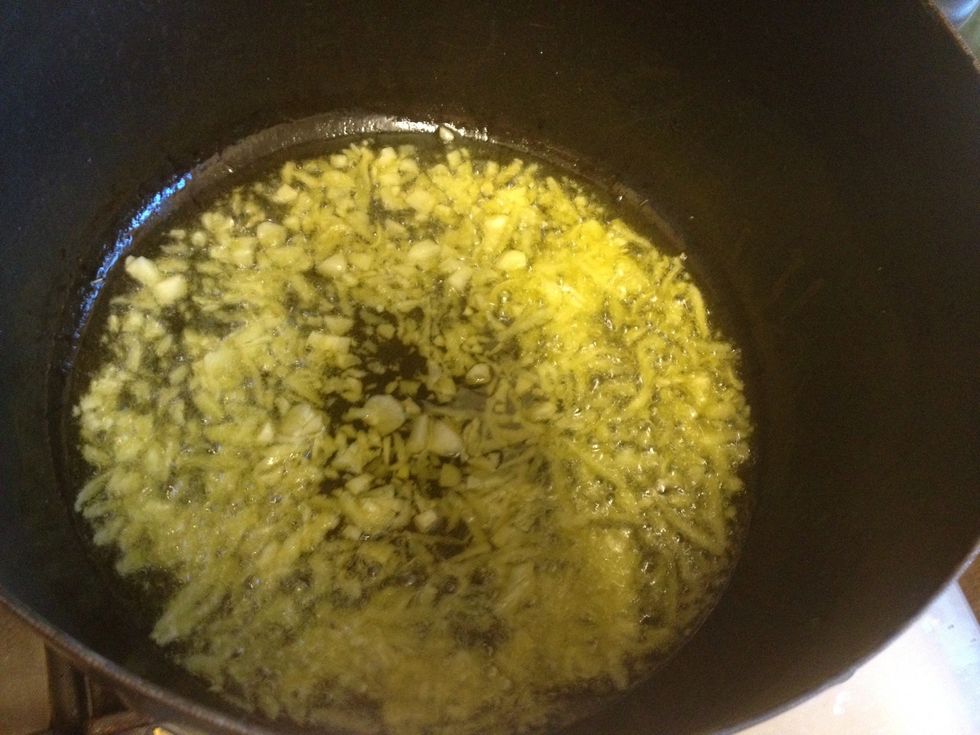 Heat your olive oil. Add your garlic And ginger And keep the heat on medium.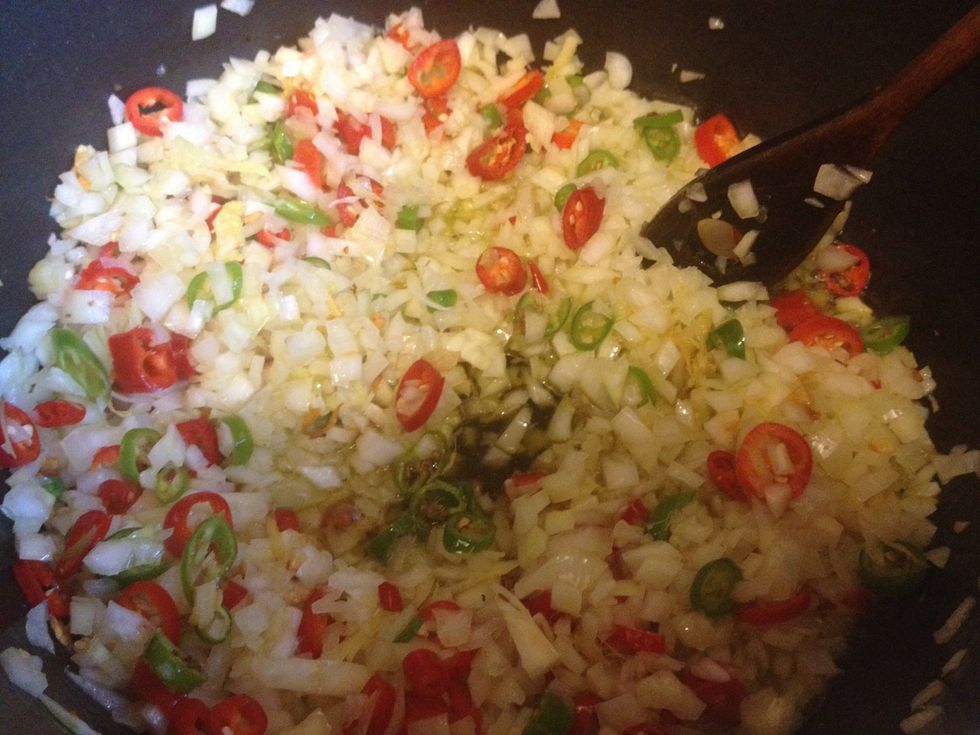 Next: add your onions And chilli peppers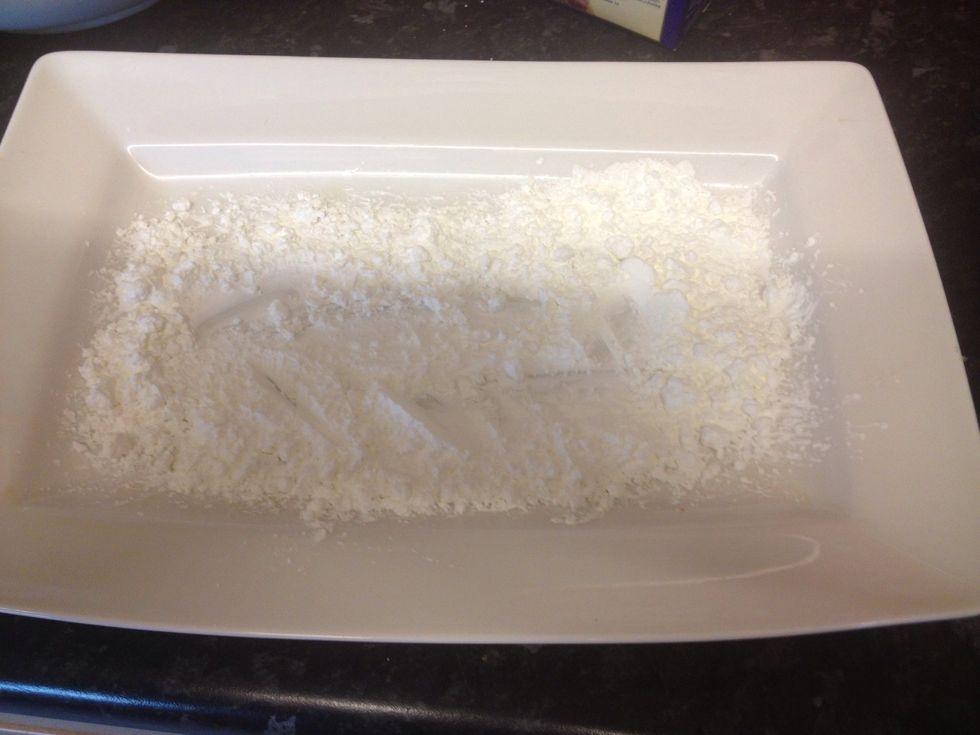 Next take your Corn flour And lay it out on a plate. Beat an egg in a separate bowl.... (I also add lots of spices again from earlier to the flour. It gives it extra flavour. )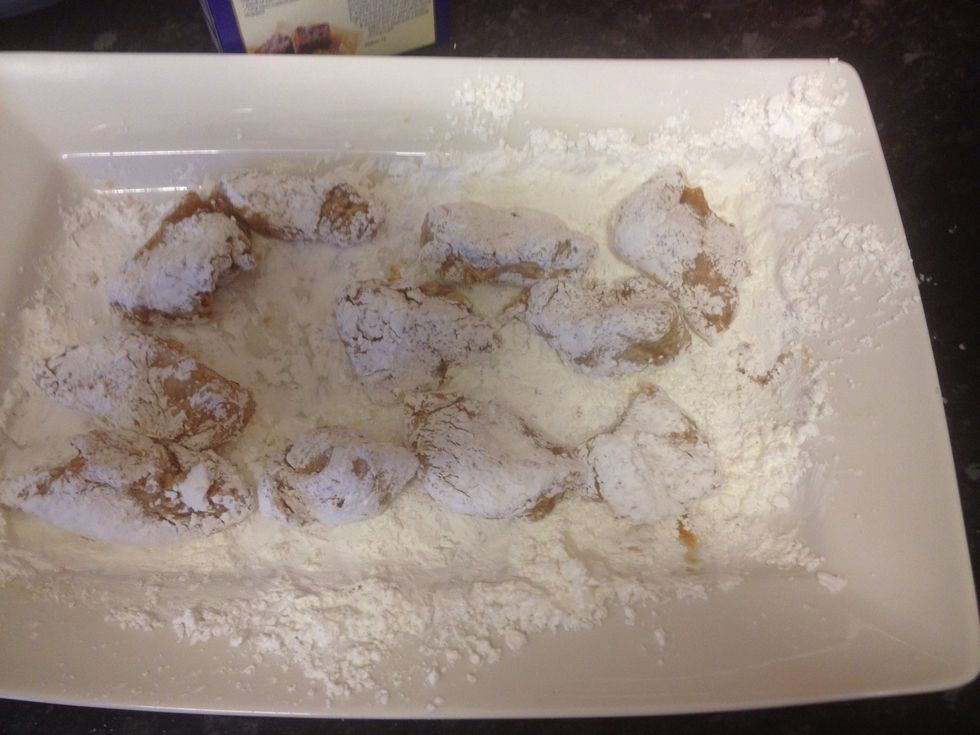 Dip the chicken into the egg And coat in the Corn flour.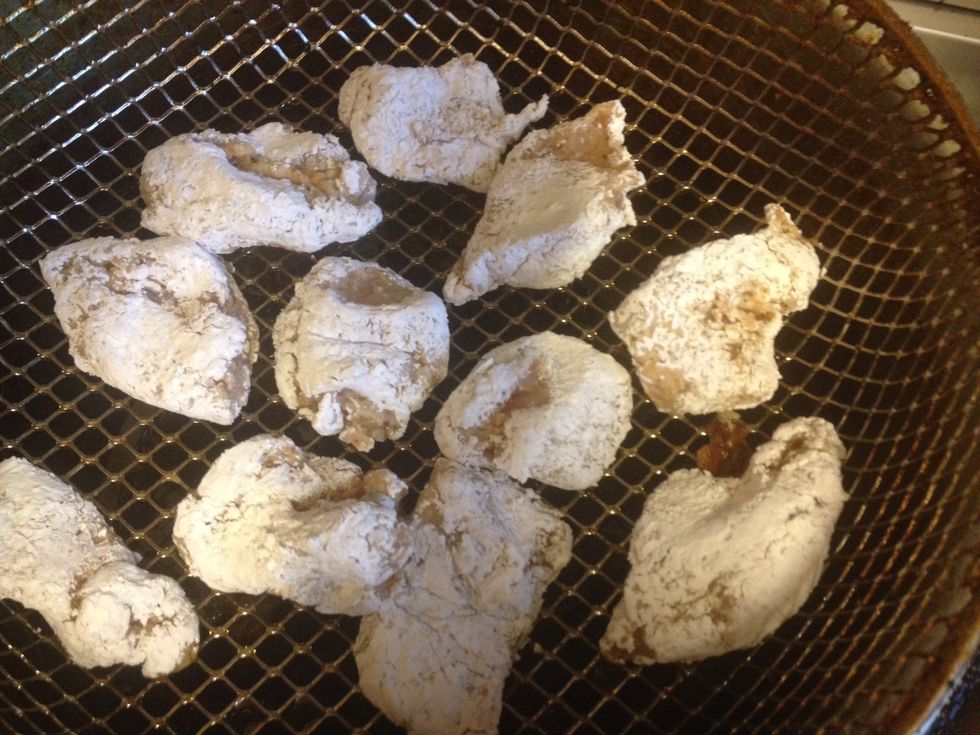 Next:fry you chicken on a medium heat. Make sure the oil just covers the chicken. If you are using a fryer, set the temperature to 170•c and cook for 8-10 minutes.Or if you are using a frying pan.....
Place your chicken in the hot oil. Leave for 3-4 minutes for each side. Do not keep turning the chicken over this really effects it's crispness.
Make sure you put a knife through your chicken to check it is cooked. If its even slightly pink, it's not cooked! Add it back to the oil until completely white in the middle.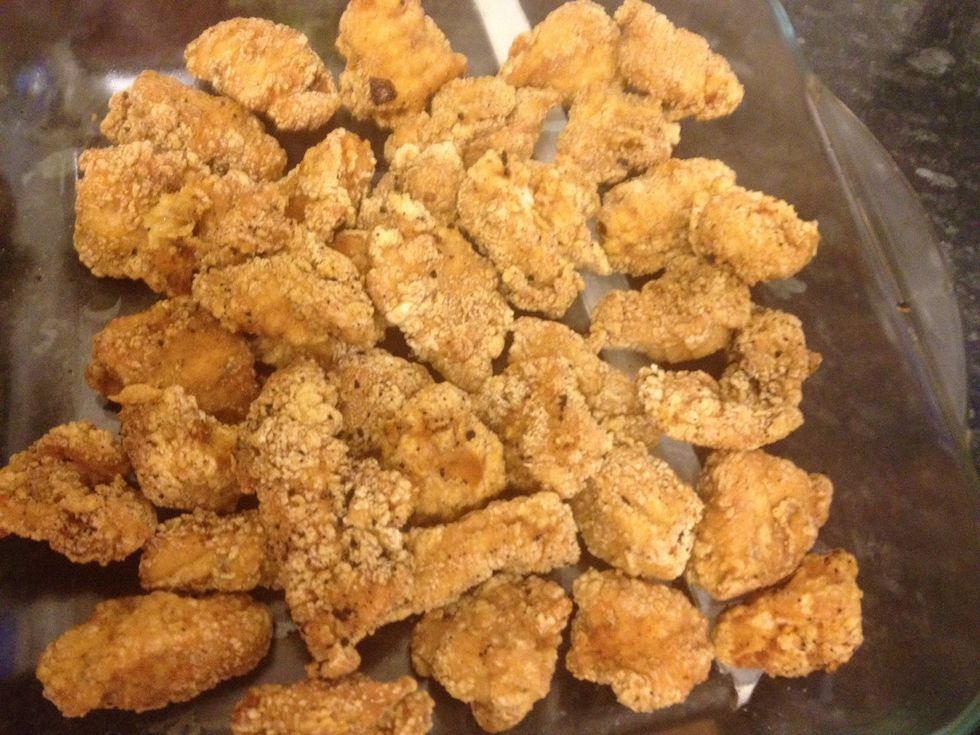 This should be how they look :) They taste great like this as chicken nuggets too :)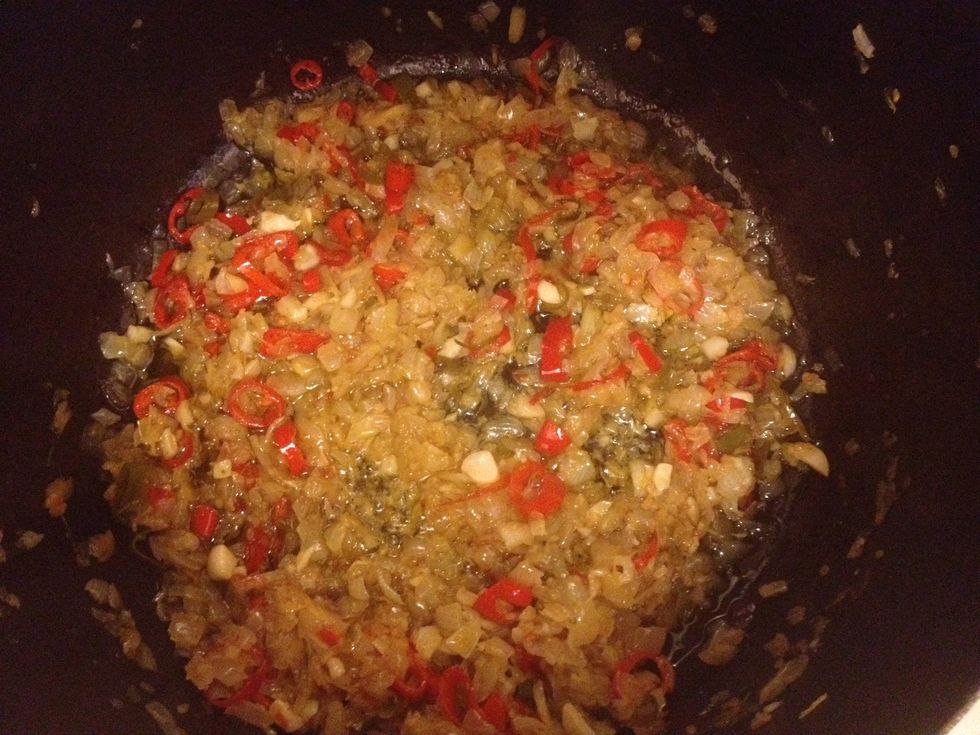 Now your onions and peppers should be well softened. Turn the heat up so that they are bubbling. Be sure that they are really gooey. If they are dry.......
add a little more olive oil or a couple of teaspoons of hot water. You don't want them watery though! However there has to be some juices. Theses juices are what the chicken needs for the flavour....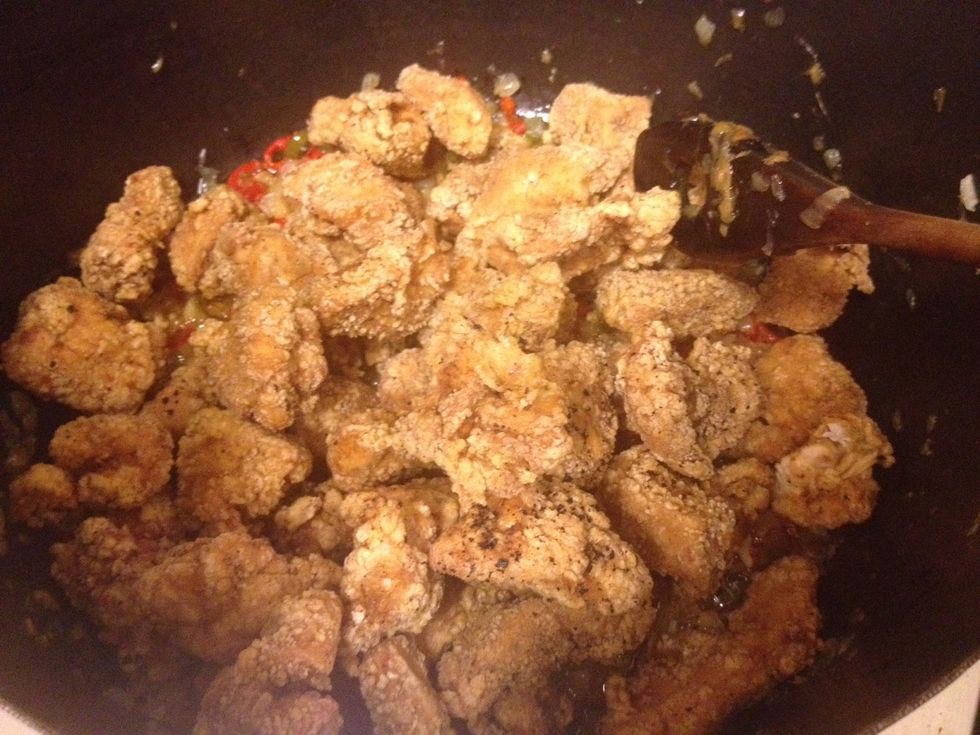 Add the chicken to the pan and stir well. Be sure the chicken absorbs all those gooey juices and make sure all the chicken is coated well....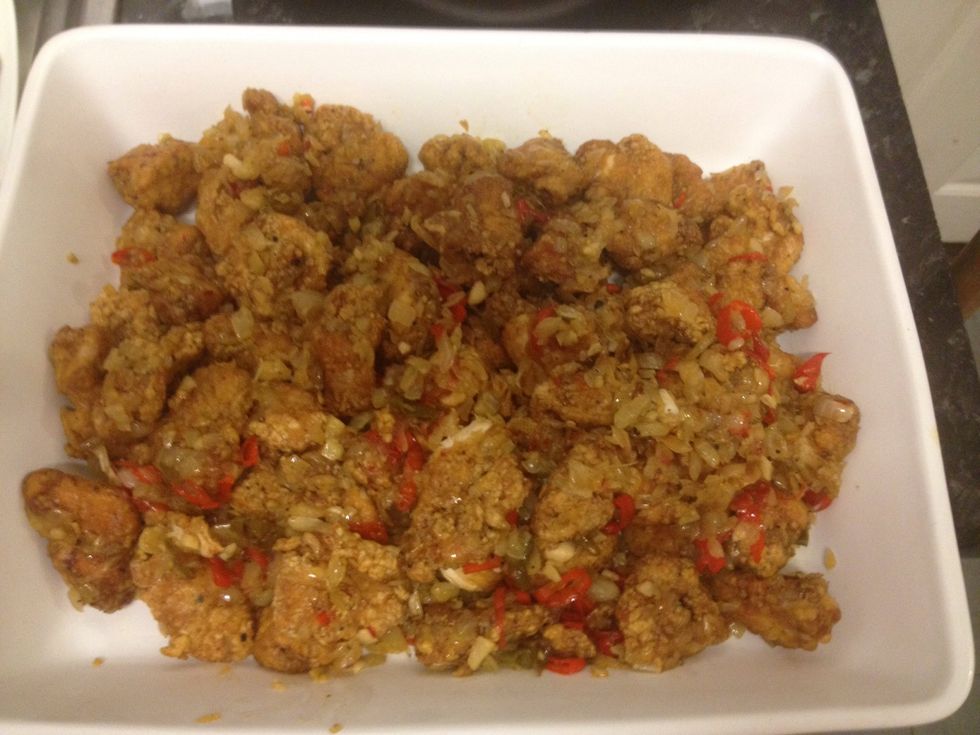 Pour into a serving bowl
The finished product :)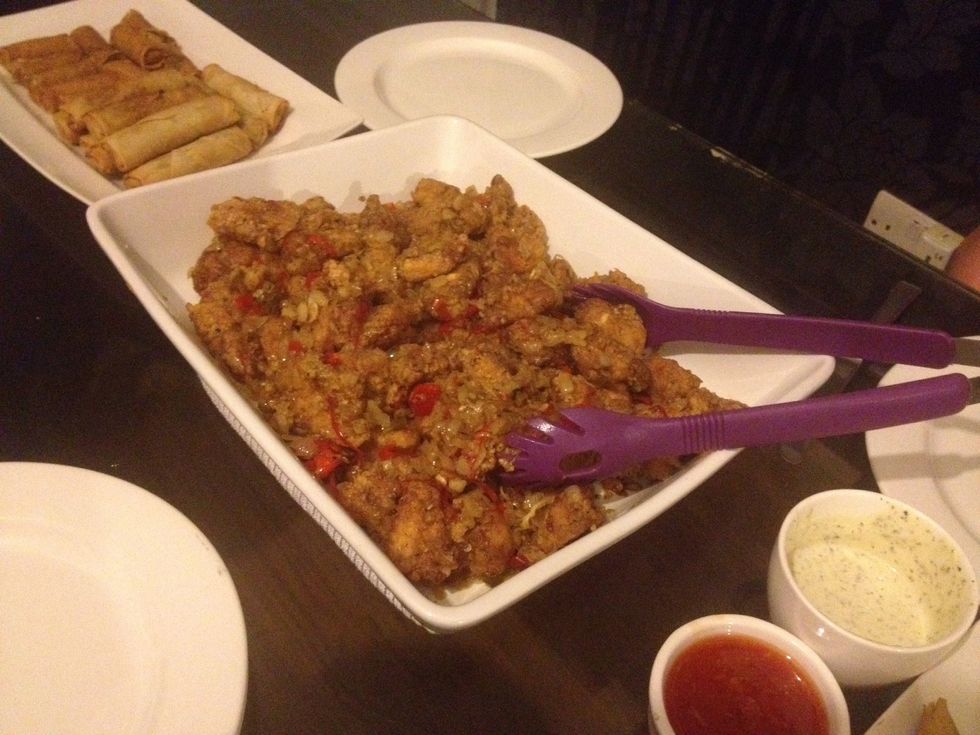 Serve and Enjoy :)
Chicken breasts. 1 per person
1 Large onion per 4 people
As many red and green
Chilli peppers as you like
A little ginger
2 cloves of garlic per chicken breast
Olive oil
1 egg
Corn flour
Ground black pepper
Salt
Herbs and spices