I didn't give the ingredients because ..Chinese cooking we don't do measurements..we add whatever flavourings/ingredients on hand..and add to taste...but I'm going to give you an idea on what I used
Mince meat-I used chicken,vegetable-I used Chinese chives..you can use carrot cabbage etc,garlic 2 cloves,small ginger ,sesame oil,olive oil,salt,pepper,soy sauce,scrambled egg...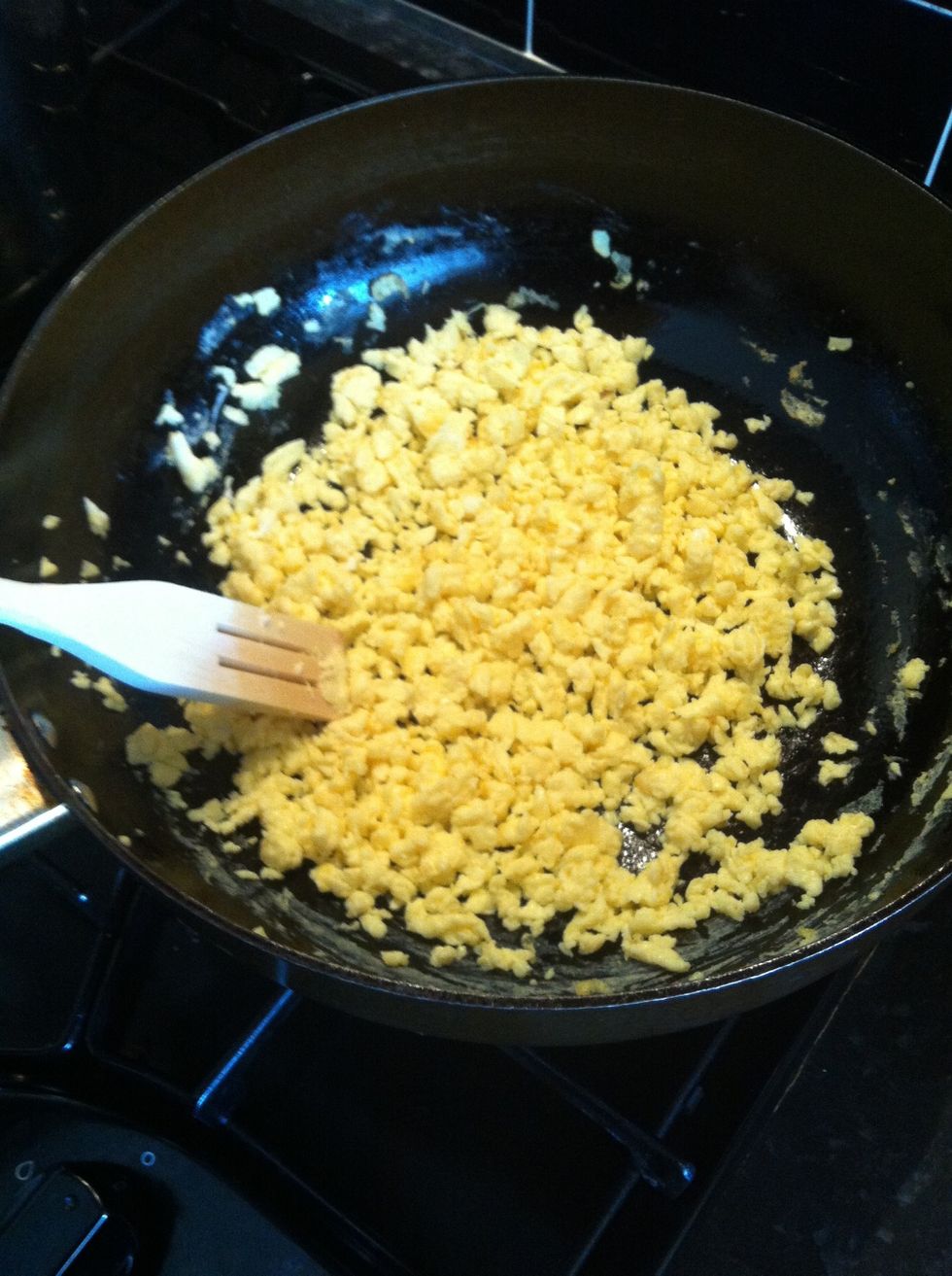 Beat 4 eggs in a bowl..add oil in a wok and when it's hot pour in the egg and mix quickly make sure there's no big pieces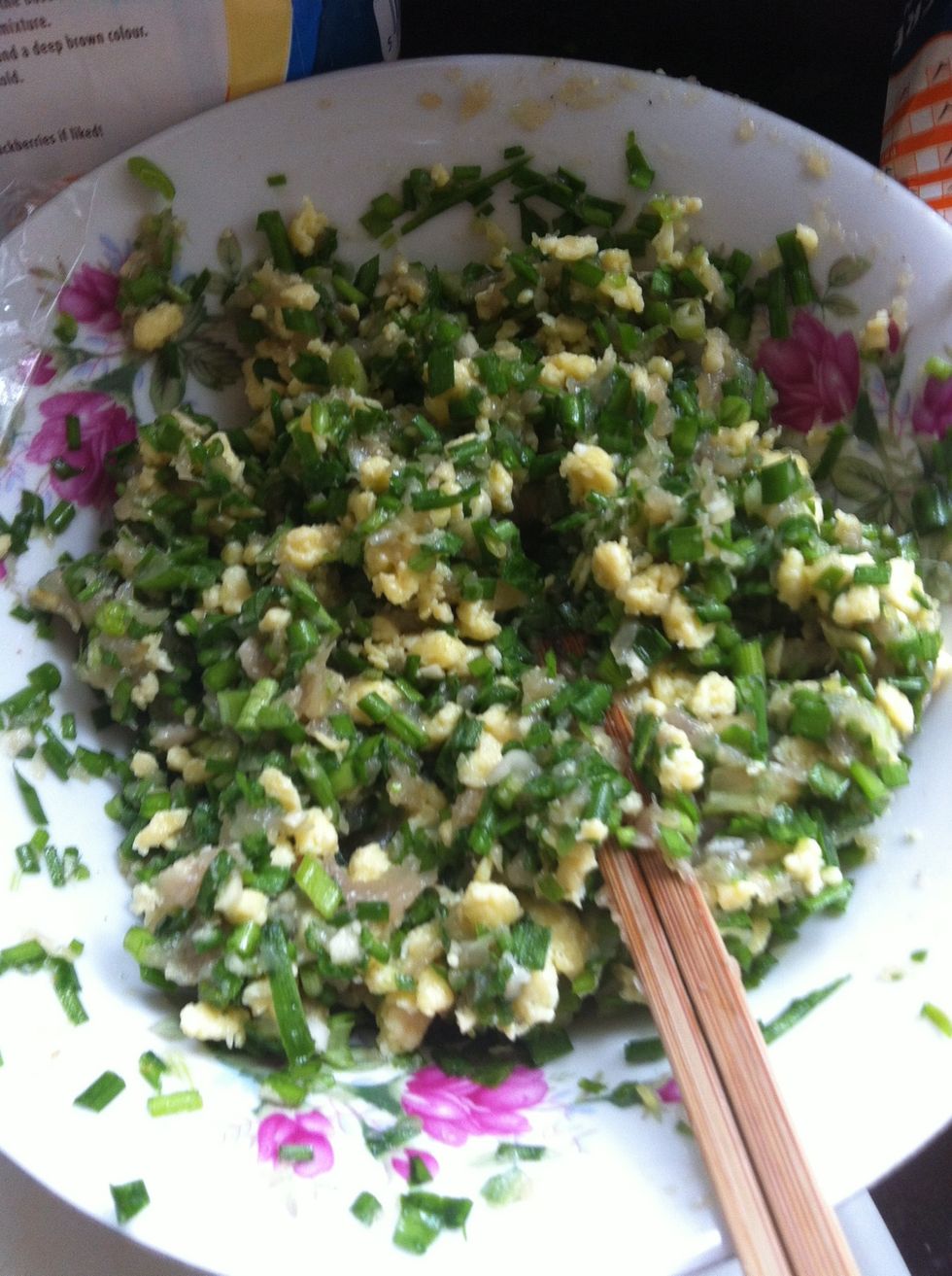 Mix all the filling ingredients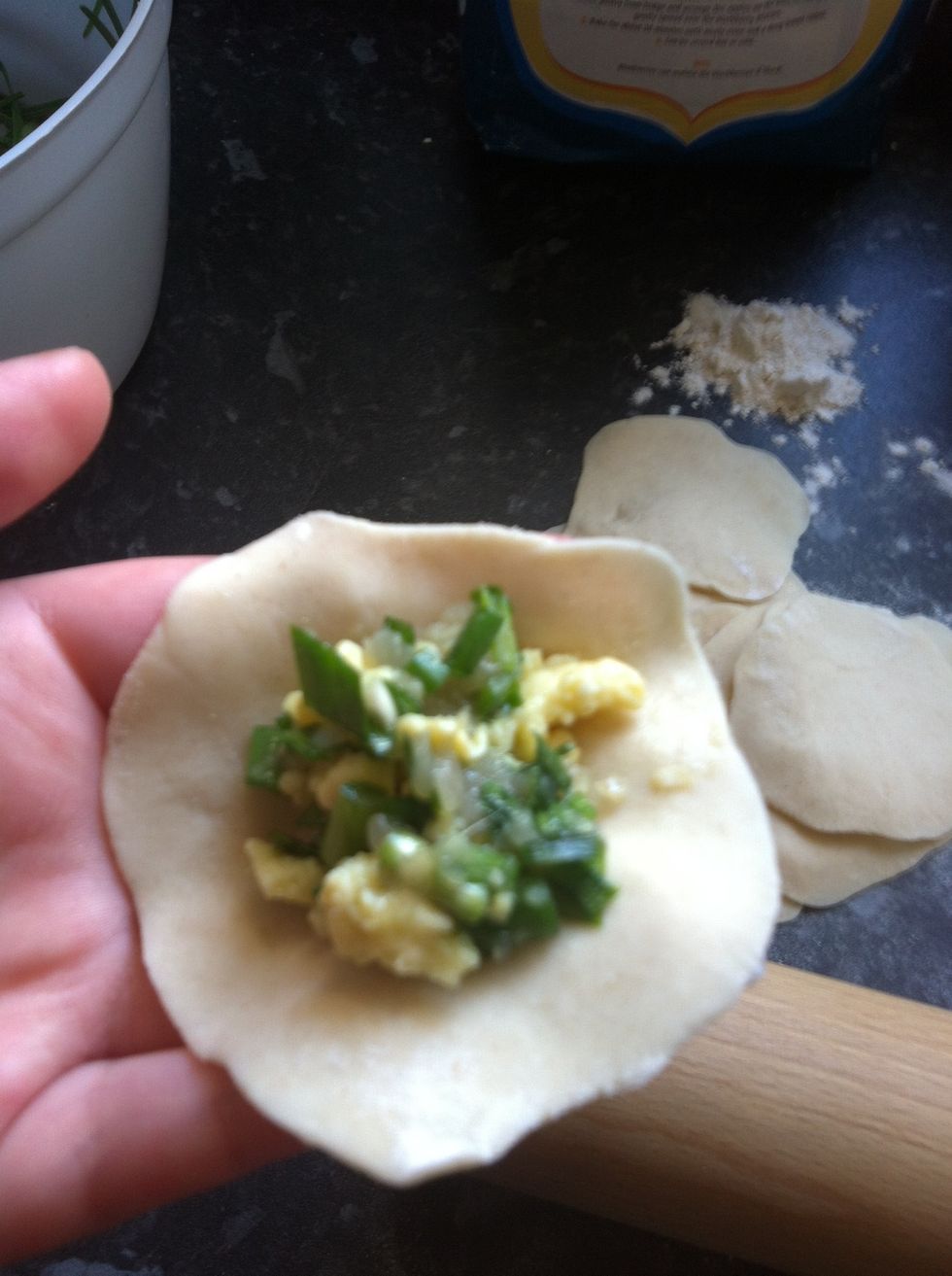 Take a wrapper and place some filling in the middle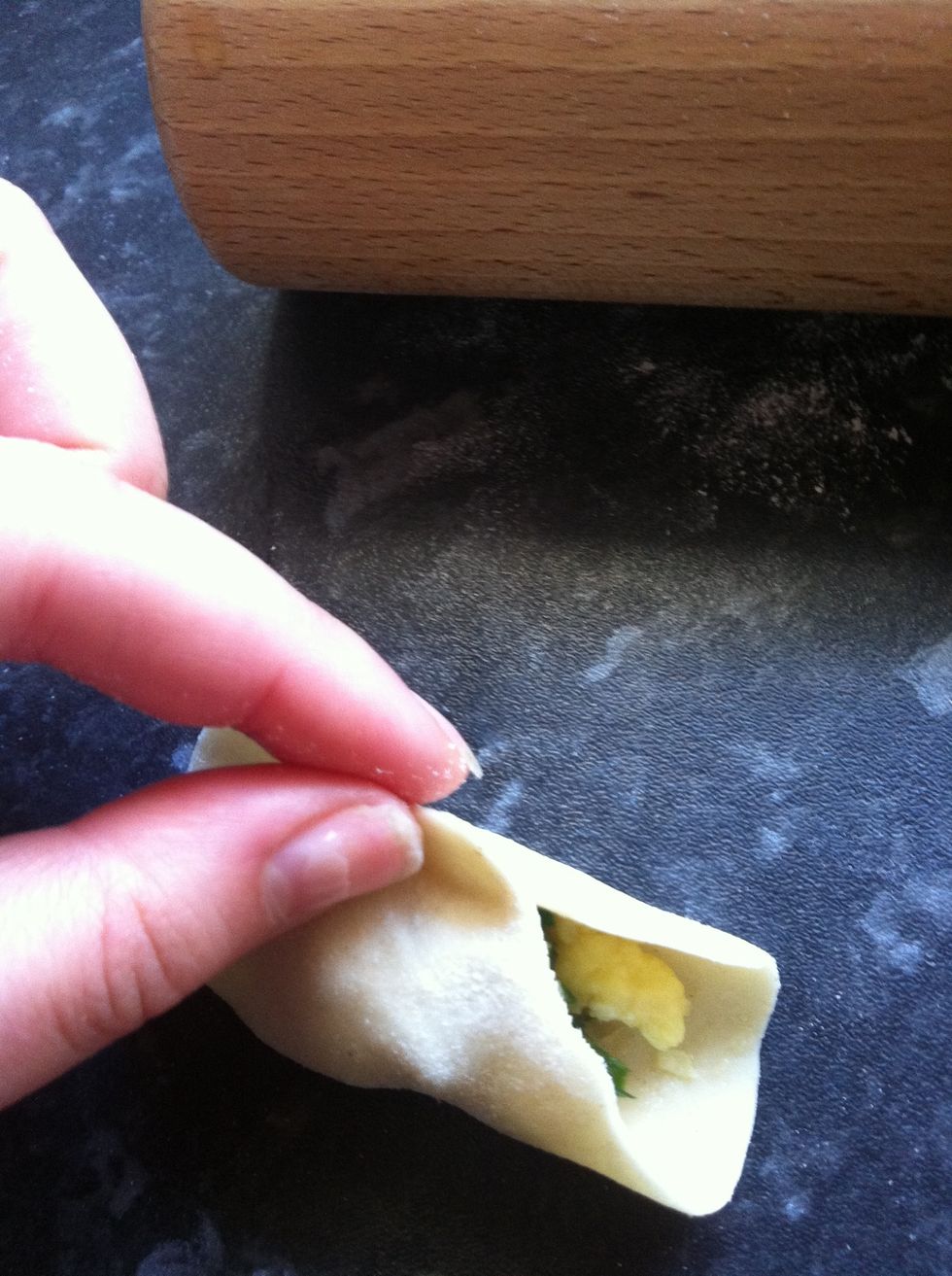 Pinch the centre to seal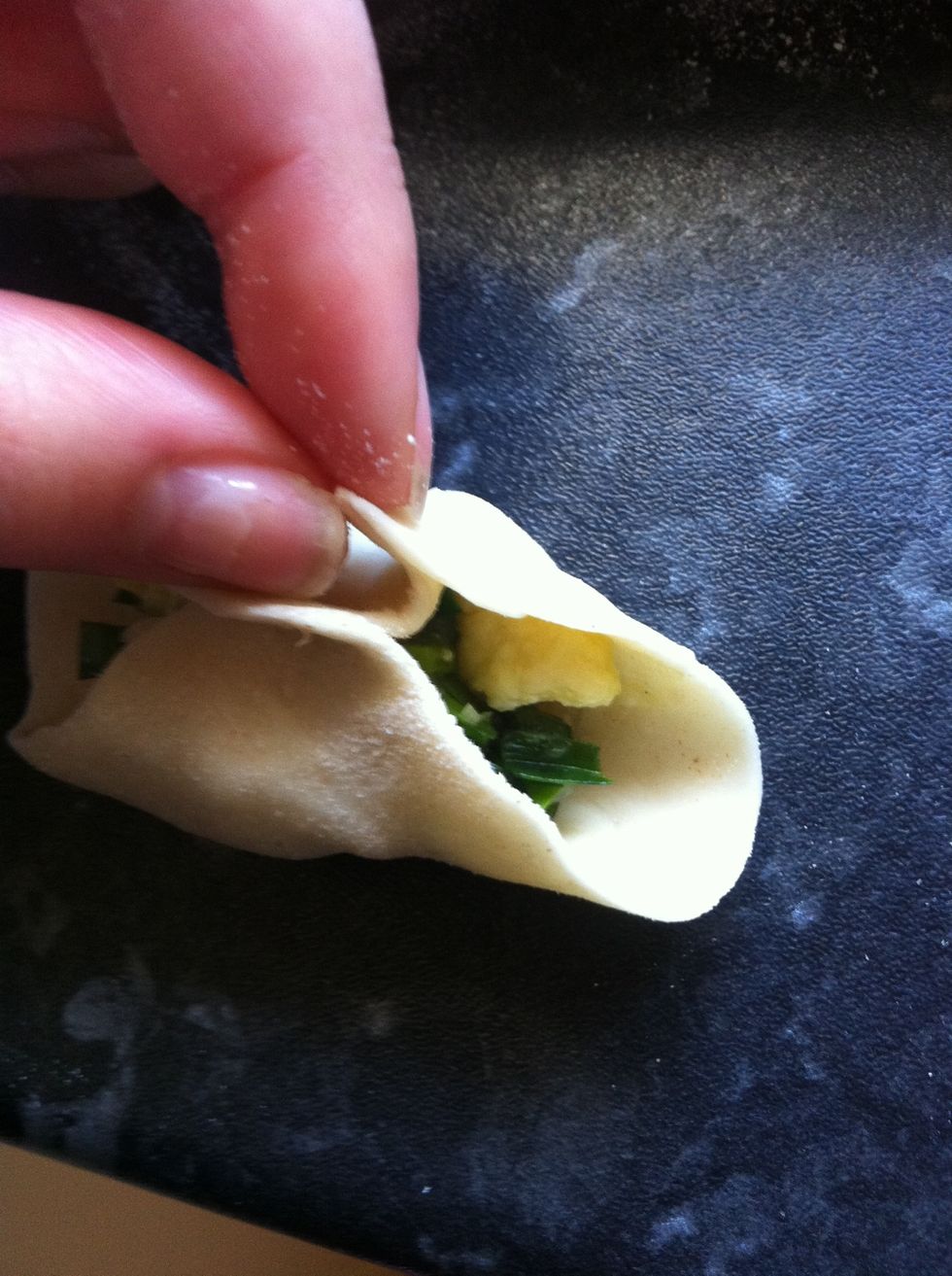 Pinch the skin from the side to the centre and seal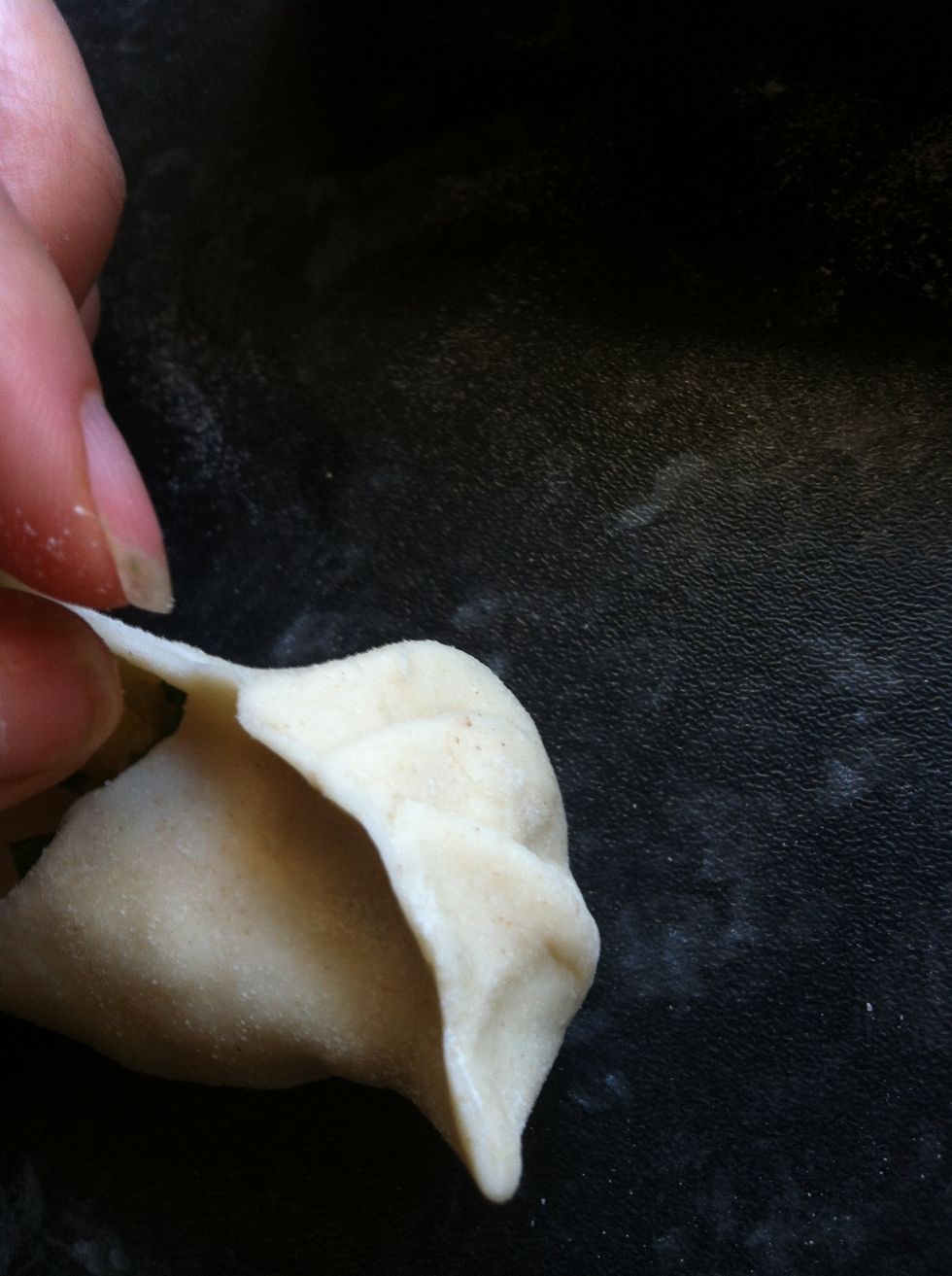 Repeat until the end and repeat on the other side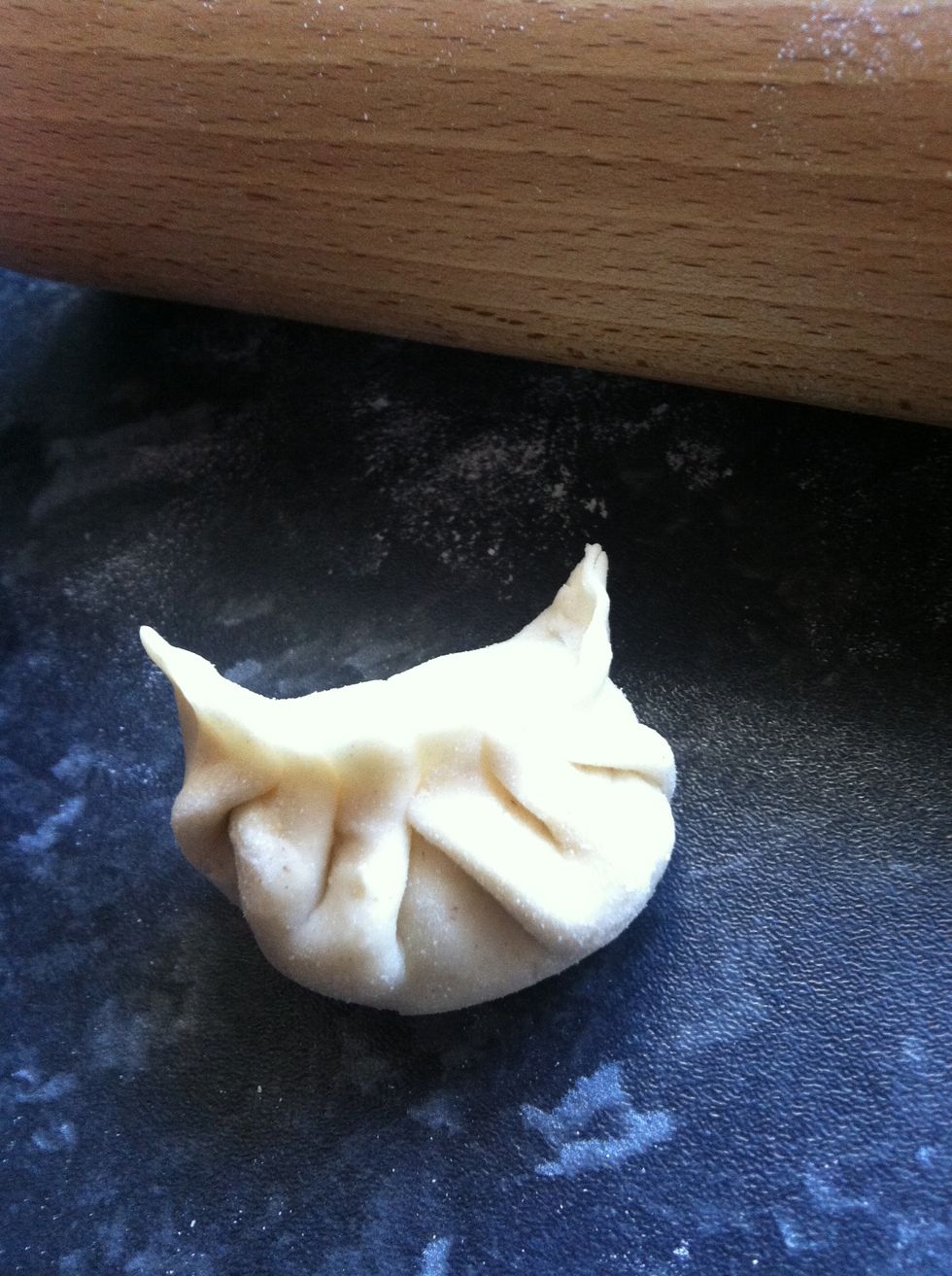 Gyoza!!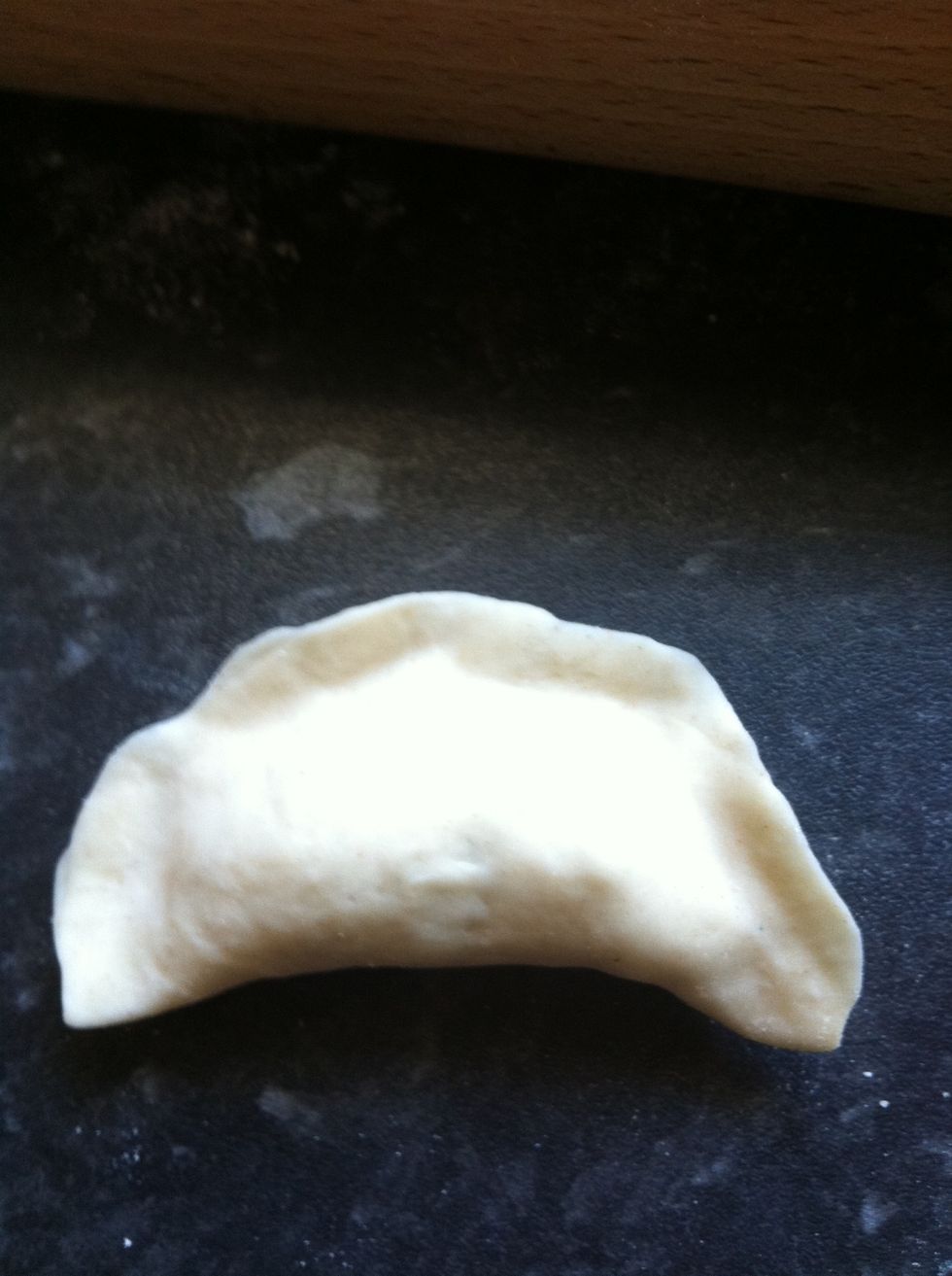 If that's too hard for you..you can just seal the edges like this
Or you can bring the edges together to get this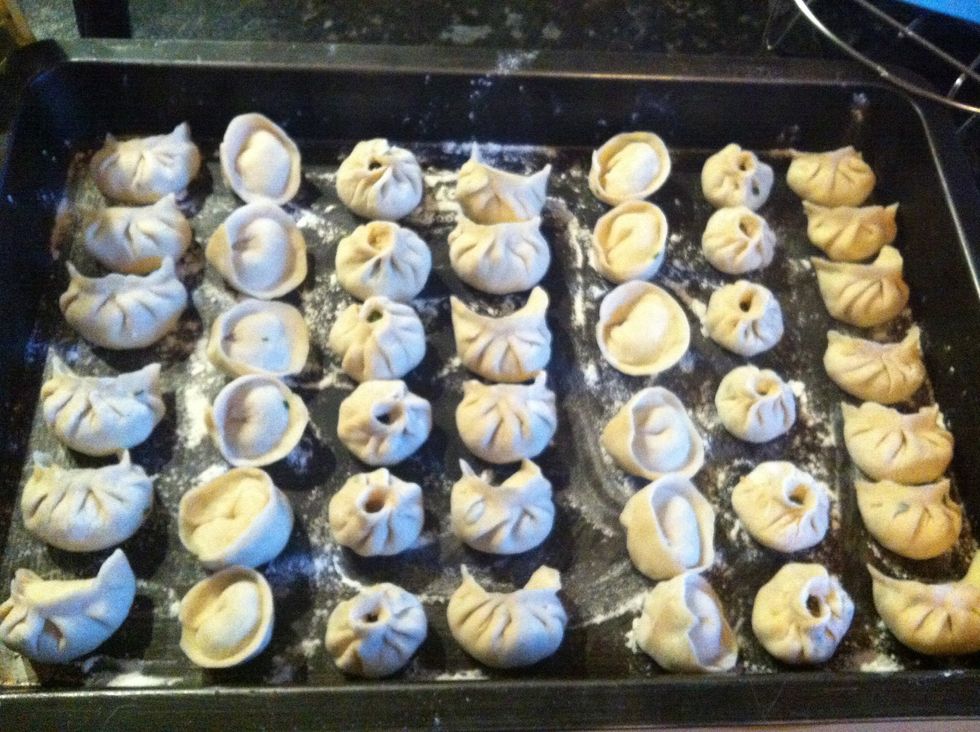 Gyoza!!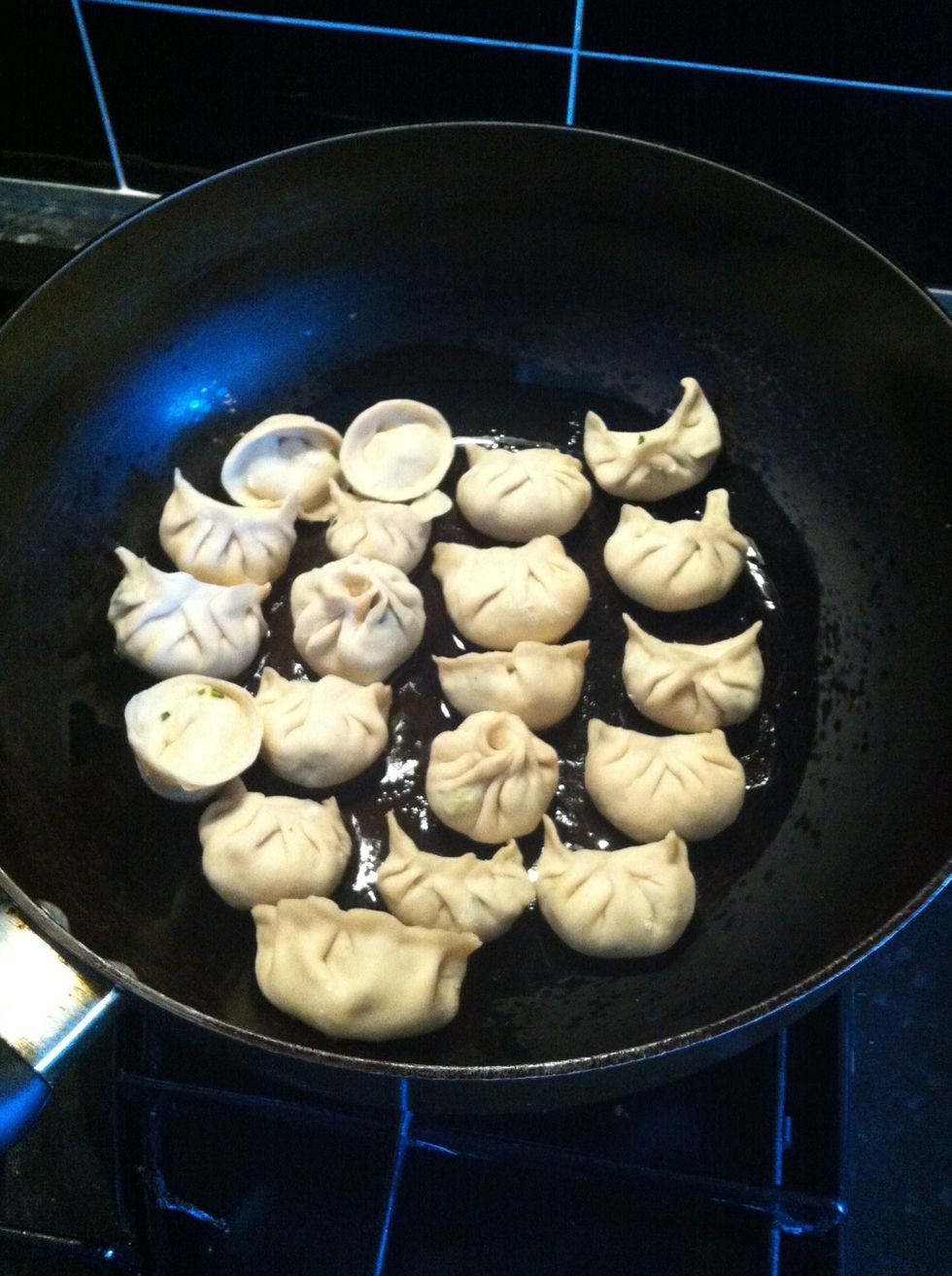 To make pot stickers...head oil in wok...line gyoza make sure not too close to each other..
Add boiling water enough to cover up to half the gyoza
Pot stickers!!
Sauce...I mixed soya sauce and vinegar together...yum yum
That was pot stickers as they have a burnt crispy bottom..To make gyoza..boil a pot of water and then add gyoza..when they float they are ready to eat!!
Gyoza skin (see my other guide)
Filling