Bak Kwa, a Hokkien delicacy,used to be a luxurious food enjoyed during Chinese New Year. These days you can buy this in speciality shops in China, Singapore, Malaysia...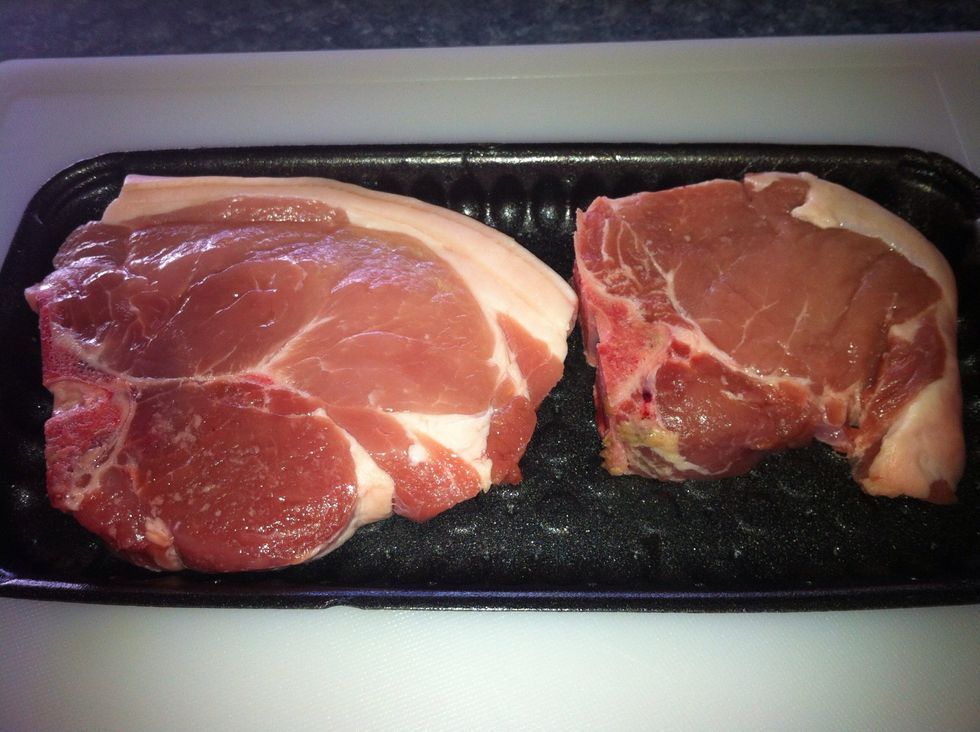 In its native form its less sweet, air dried before grilling. Bak Kwa can be made from sliced pork or minced pork. I am using minced pork. I will need at least 10% of my mince from pork fat.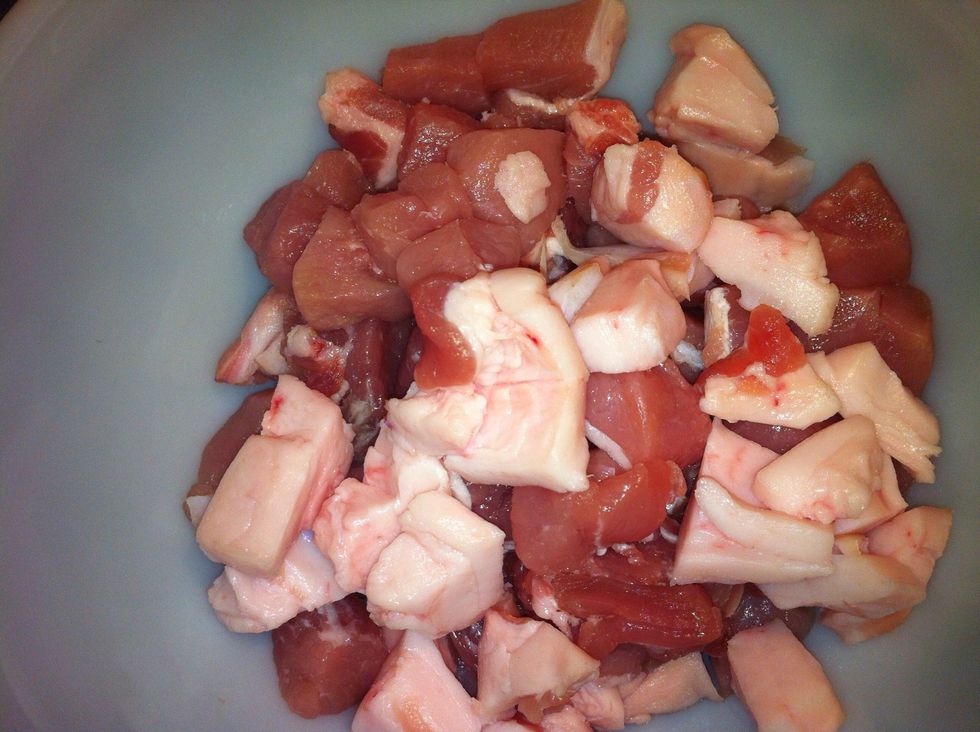 To make my life easier - I dice the pork before mincing.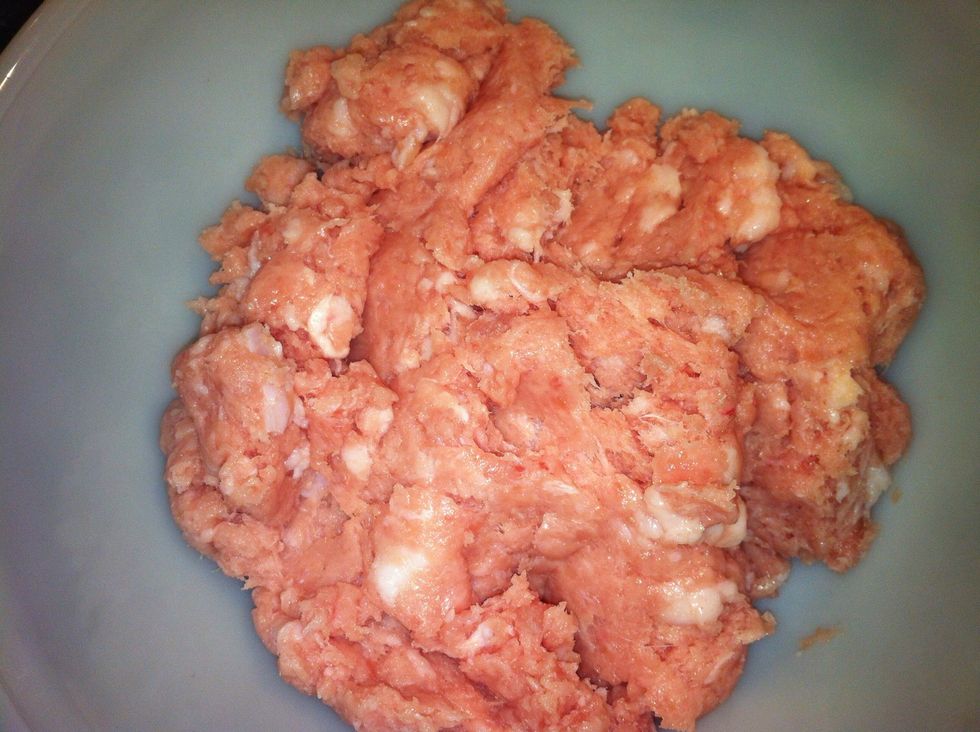 After processing through a mincer you can see the pork fat is incorporated through.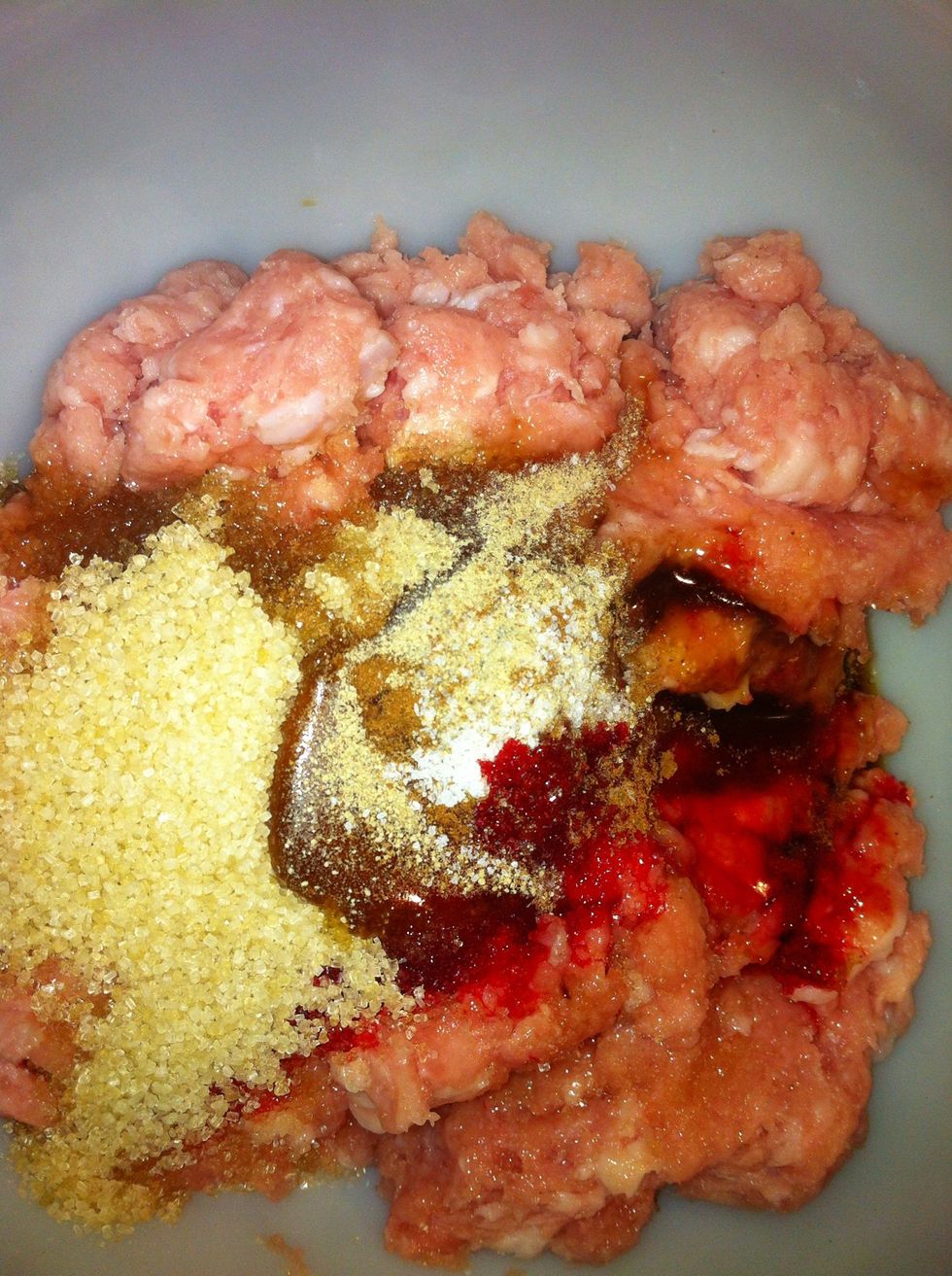 Add all the seasoning except the coloring and stir well for 5 minutes or till it appears gluey.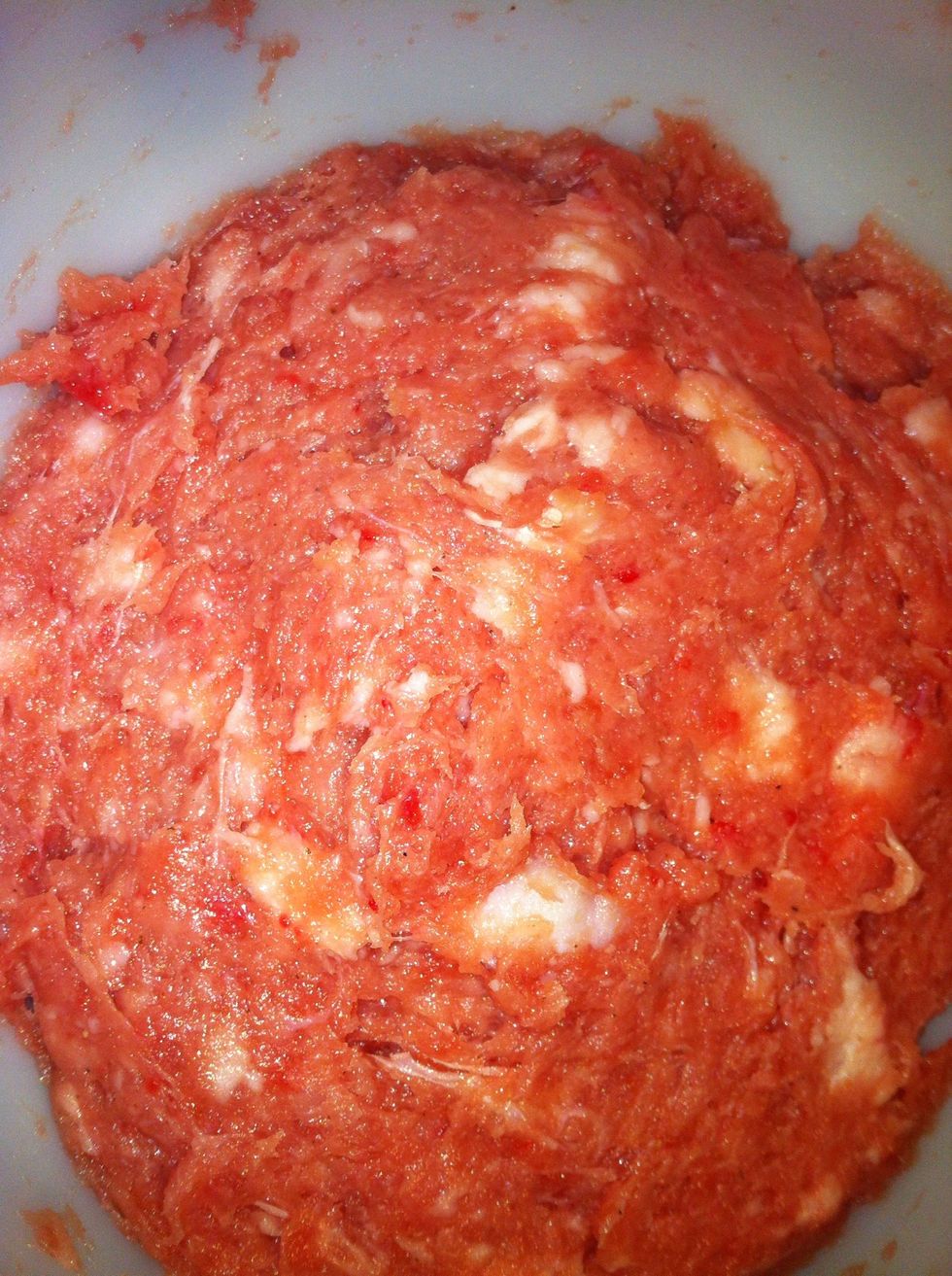 At this point it will form a ball and come off clean from the side of the ball. Now add a drop of coloring if desired and stir. Allow it to marinate overnight.
DAY 2. Preheat oven to 160 deg C. On a flat tray-line baking paper. Using your finger flatten the meat to about 0.5cm thickness. You can even place cling wrap over the meat & flatten using rolling pin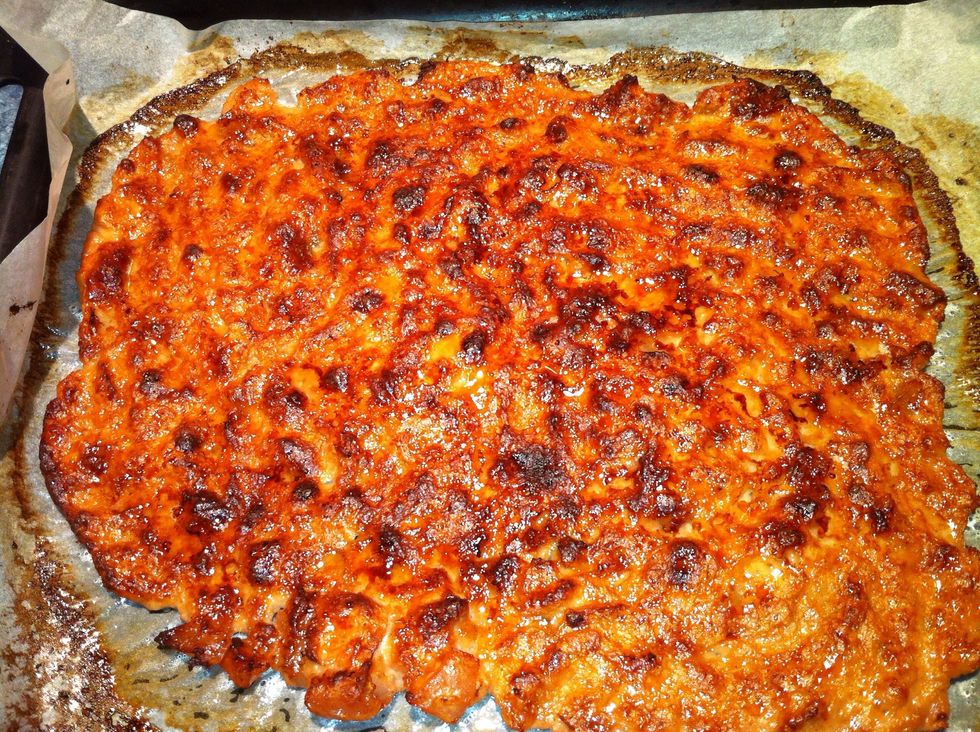 Cook the pork for 15 mins. At this point we are after cooked meat that is bound together. It's easier to work with in its cooked form compared to the mince form.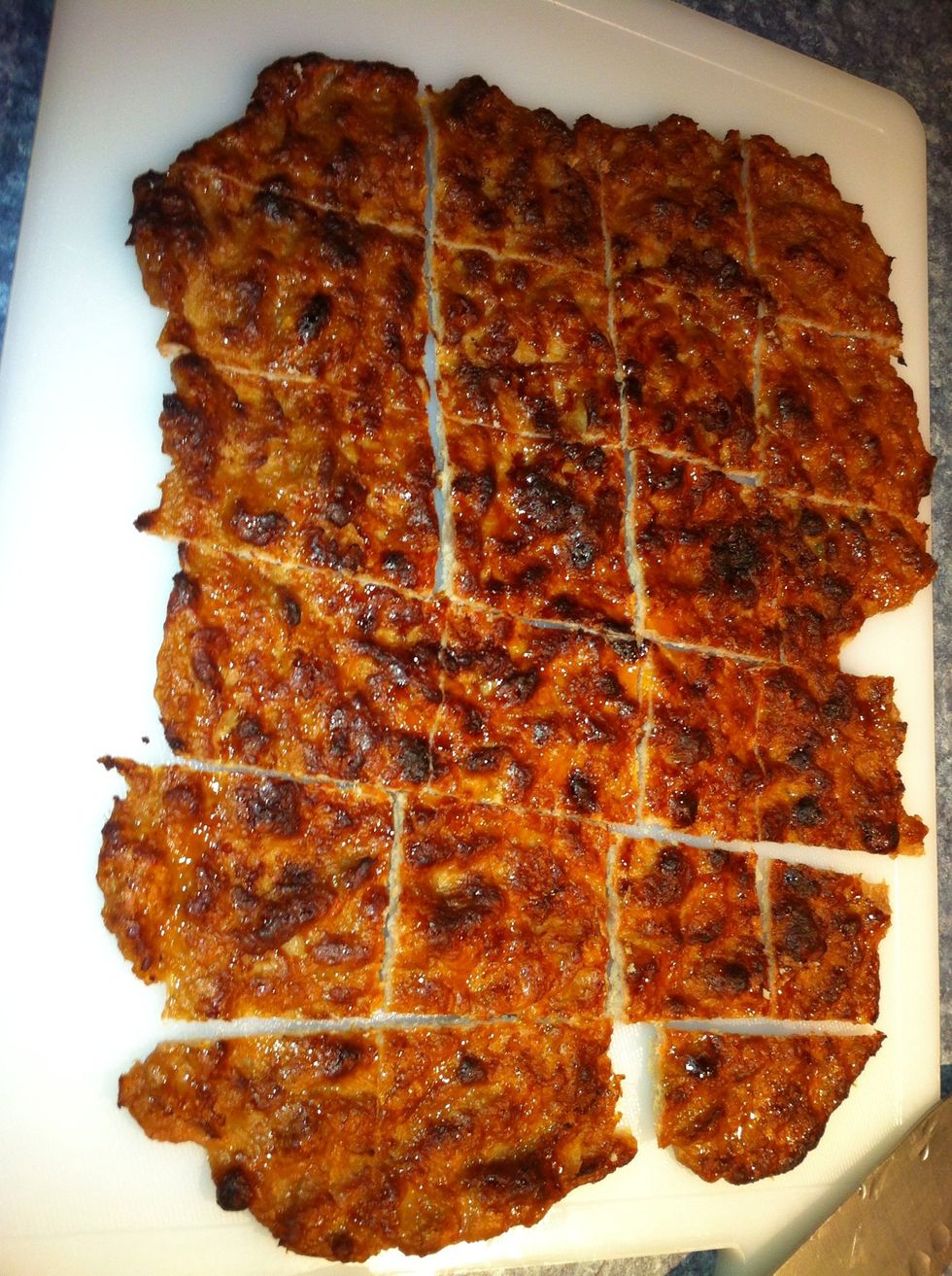 Remove the Bak Kwa after 15 mins. Place the oven on grill at 220 deg C with the door open. Leave your extractor on and kitchen door open. Slice the Bak Kwa to your desired size.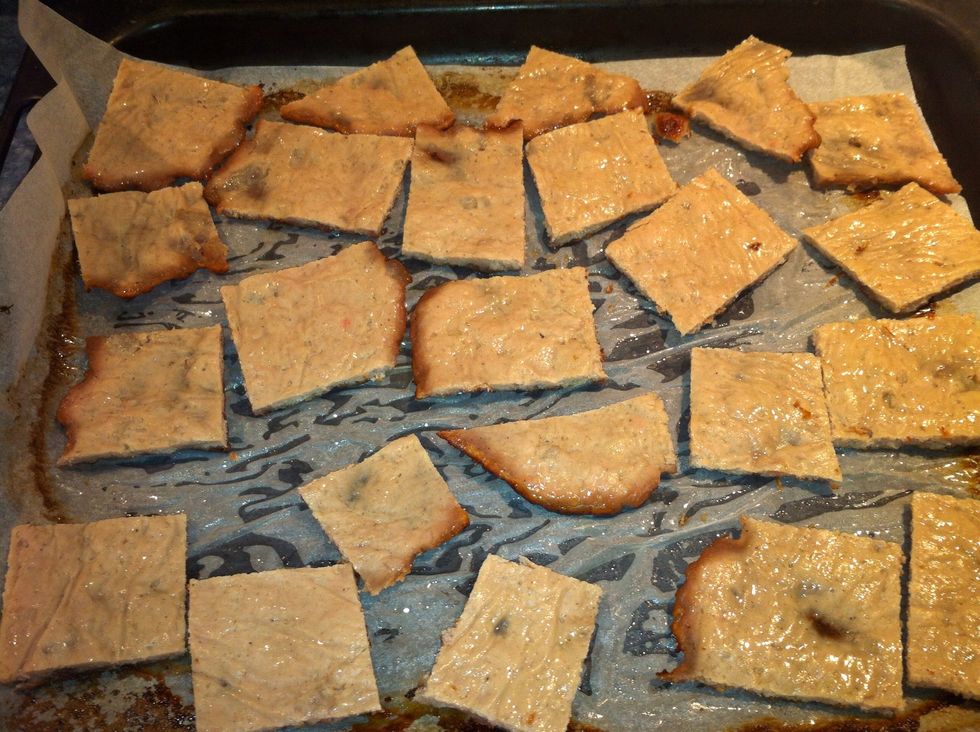 Place it upside down to ensure even cooking and into the oven.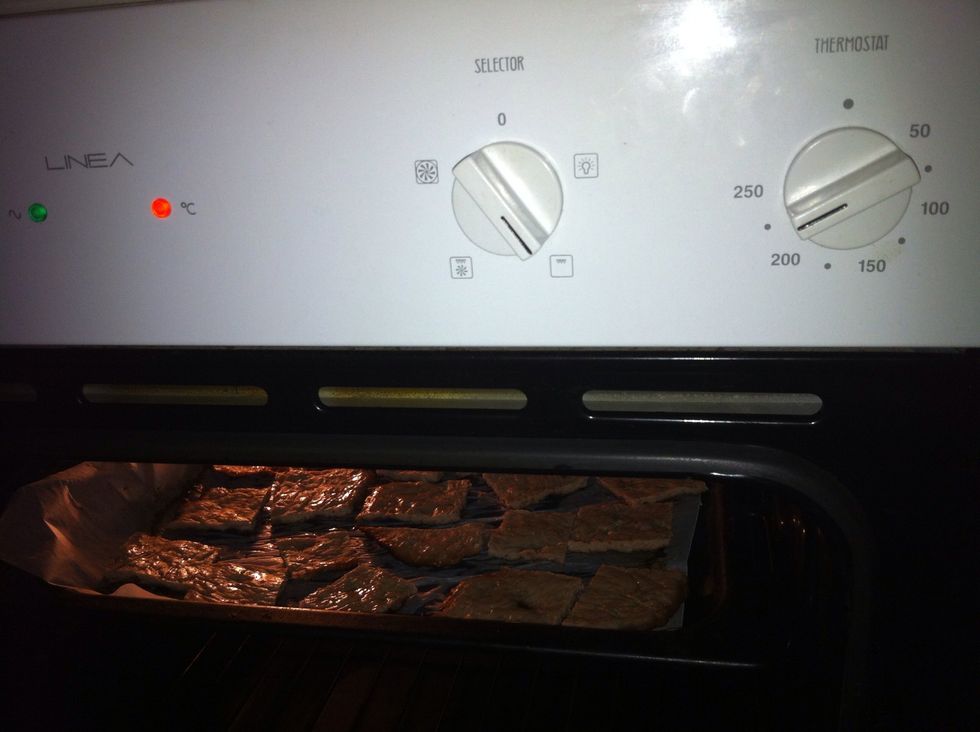 Keep a close eye on the Bak Kwa. If you prefer you can even cook this over charcoal grill instead of an oven. It will give it an intense smoky flavor.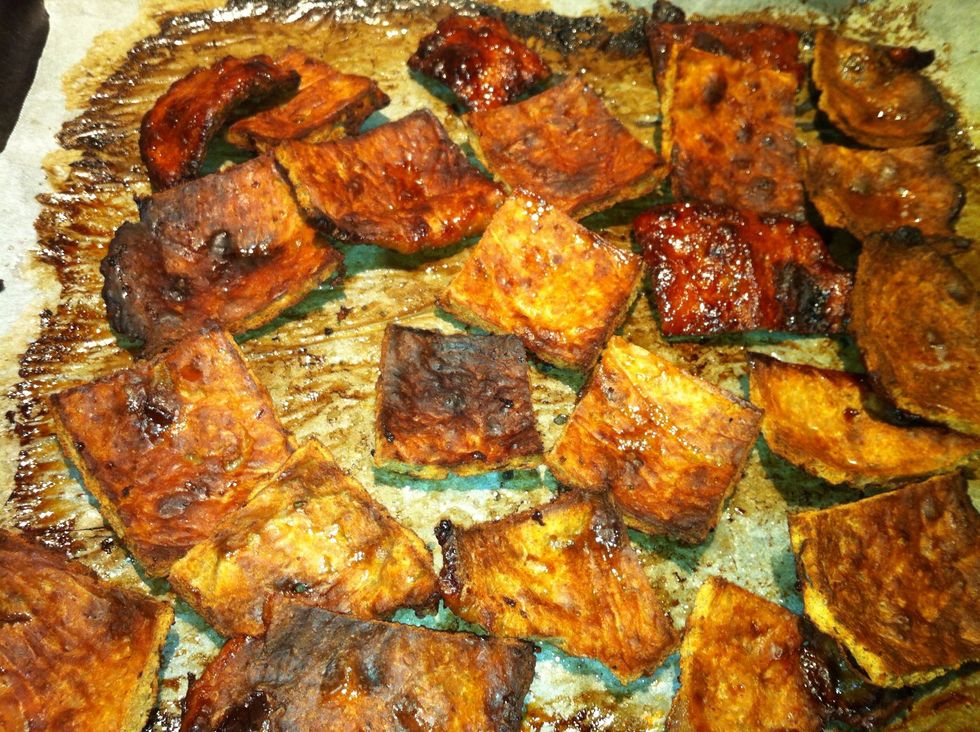 Remove it when it is caramalised both sides showing even color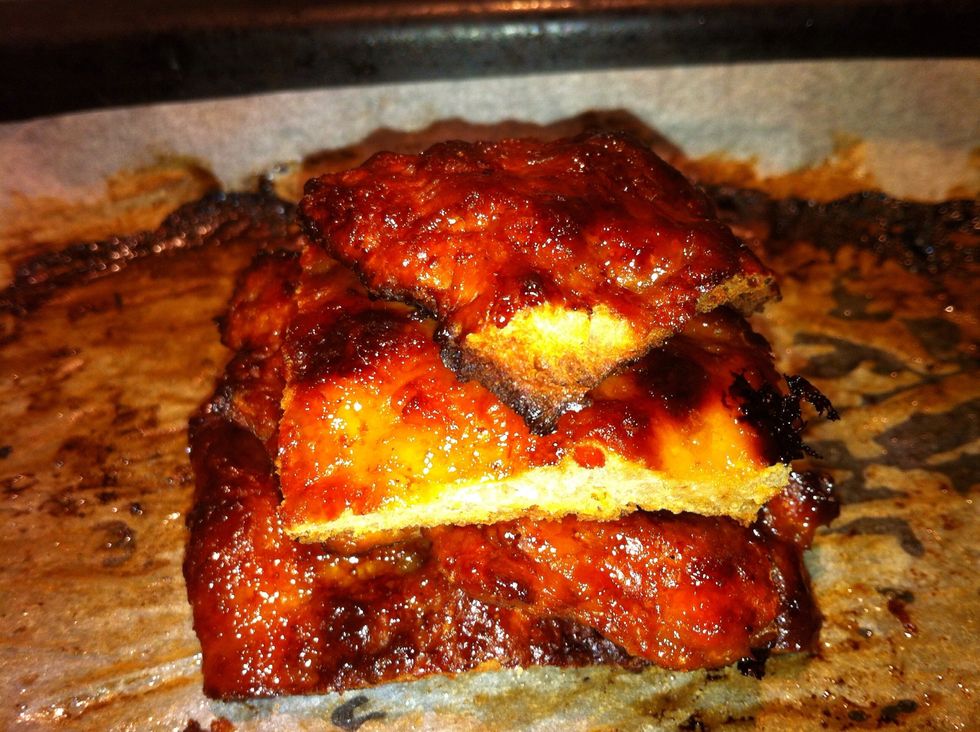 Enjoy this on its own as finger food with family and friends over a cold beer. If you are storing this - keep it for up to 5 days in a cool place - in layers of wax paper.
Hope you enjoy this pork jerky with good company.
400.0g Pork meat
40.0g Pork fat
100.0g Caster sugar
1.0Tbsp Light soy sauce
1.0Tbsp Oyster sauce
1/2Tbsp Fish sauce
1.0tsp Kecap manis
2.0Tbsp Honey
1.0Tbsp Shao Xing wine
1.0tsp 5 spice powder
1.0tsp Sesame oil
1.0Tbsp Dark caramel soy sauce
1/2tsp Ground white pepper
1.0 Drop red coloring (optional)