Check out this delicious and simple and recipe
141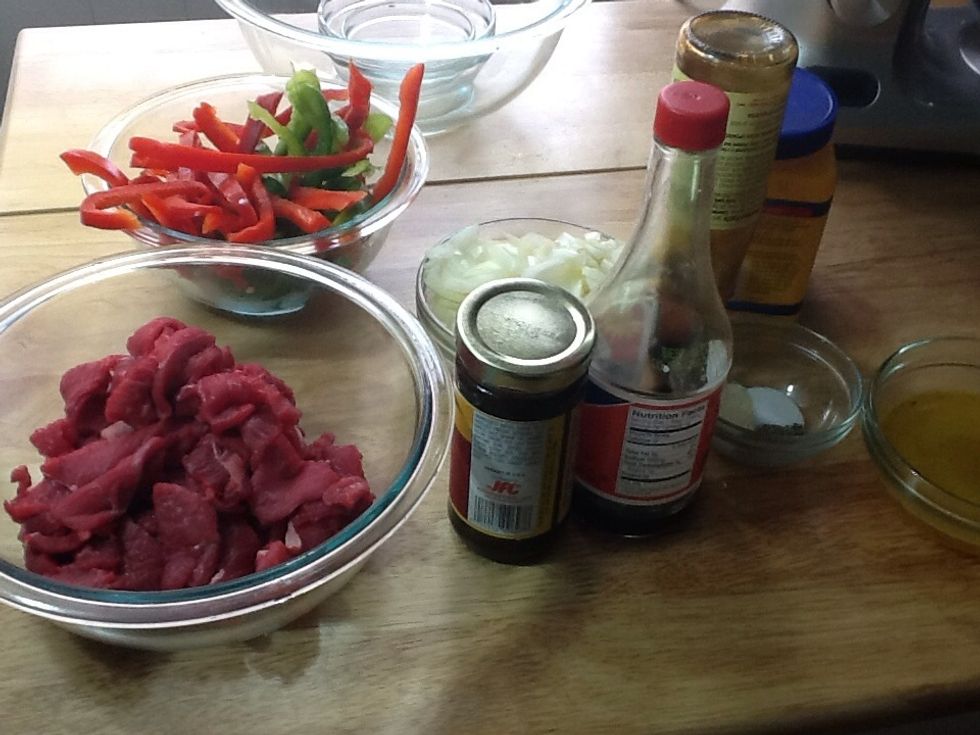 Gather all of your ingredients
In a bowl combine steak, salt, pepper, onion powder, oyster sauce, hoisin sauce and 1 tablespoon of the cornstarch, mix punctilious combined. Allow it to sit at room temperature for twenty minutes.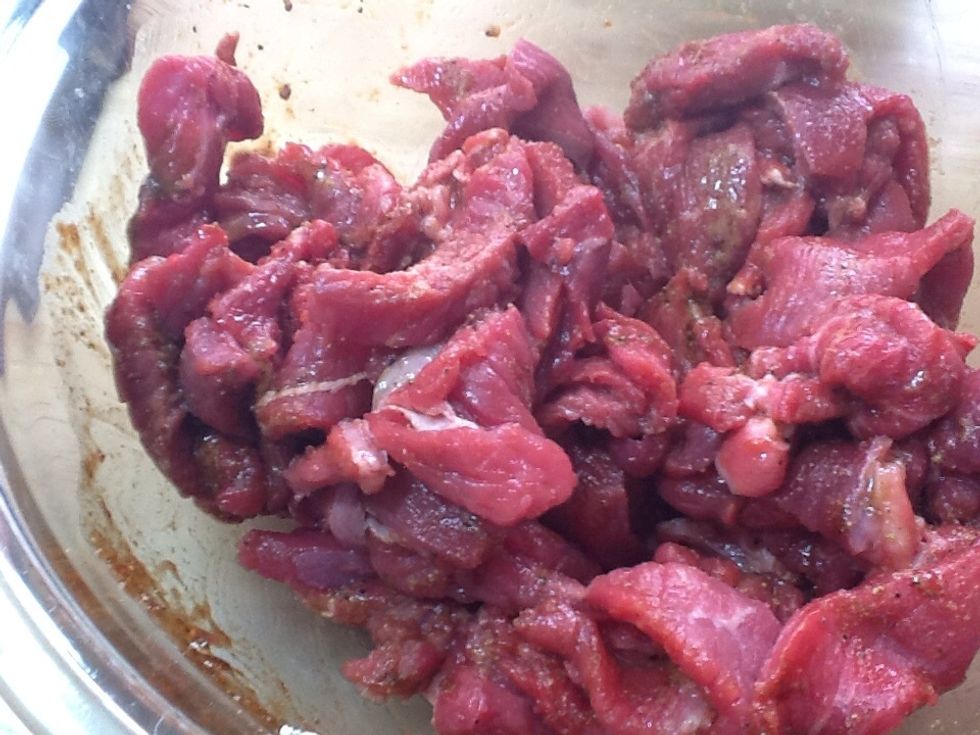 I can't wait to cook this!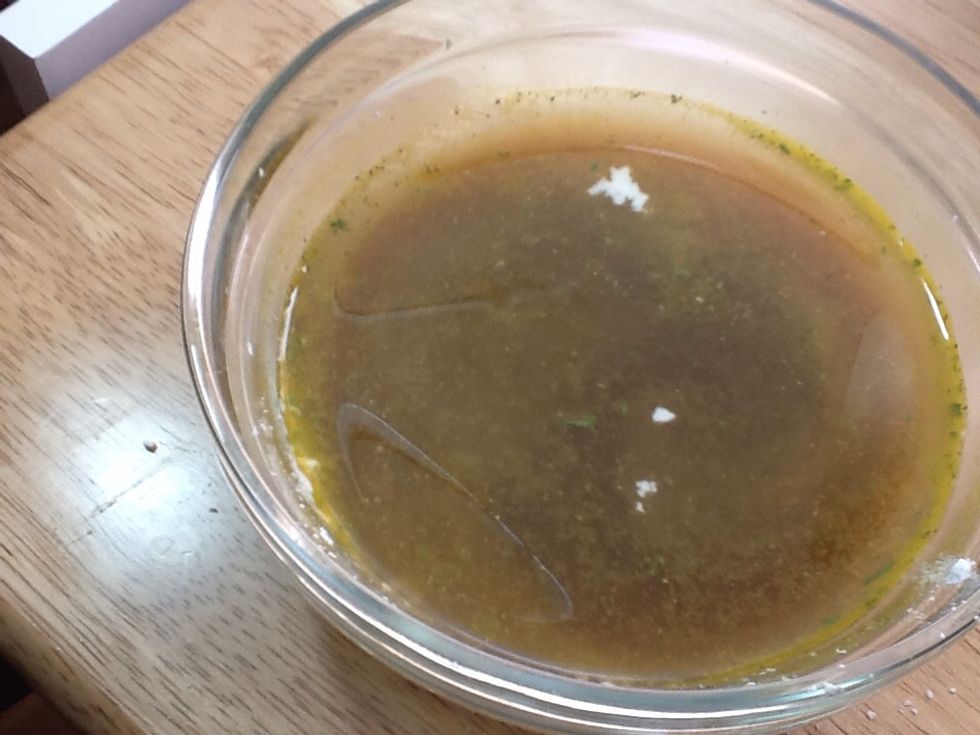 Mix to together the water, soy sauce, chicken broth and remaining cornstarch; then set aside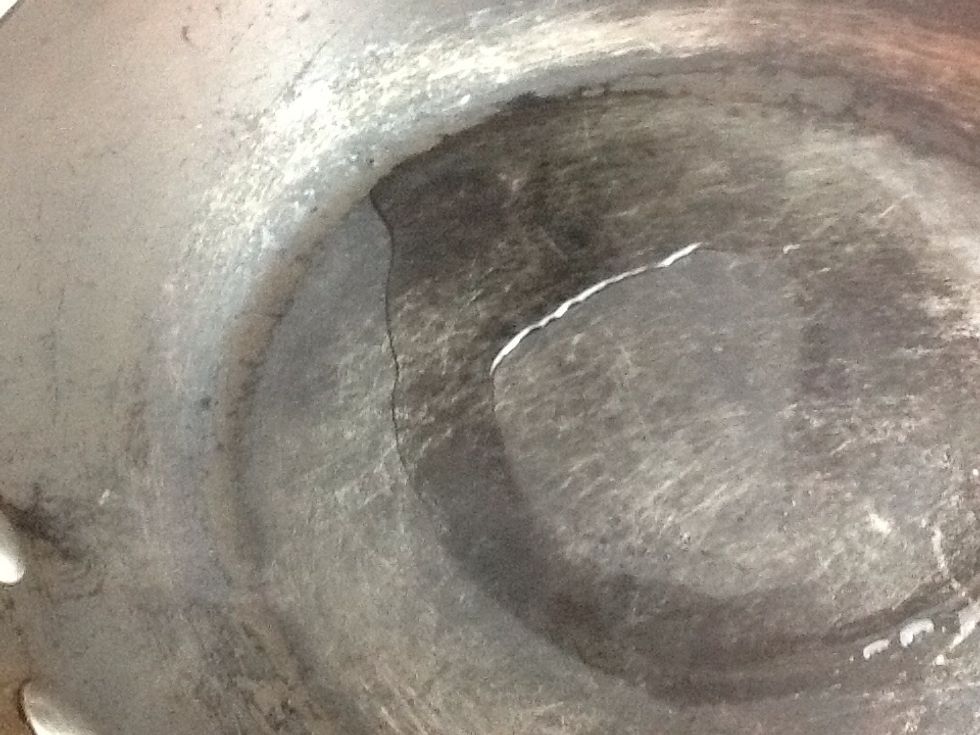 Heat your wok until smoking hot and add 2 tablespoons of the oil.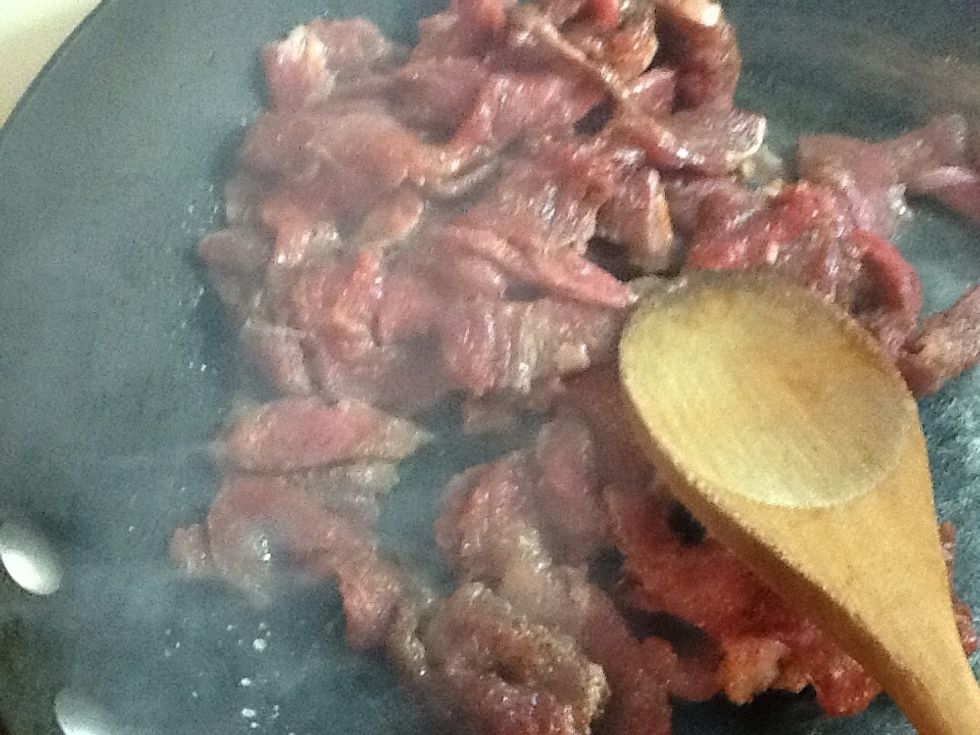 Add the steak and stir fry until no longer pink.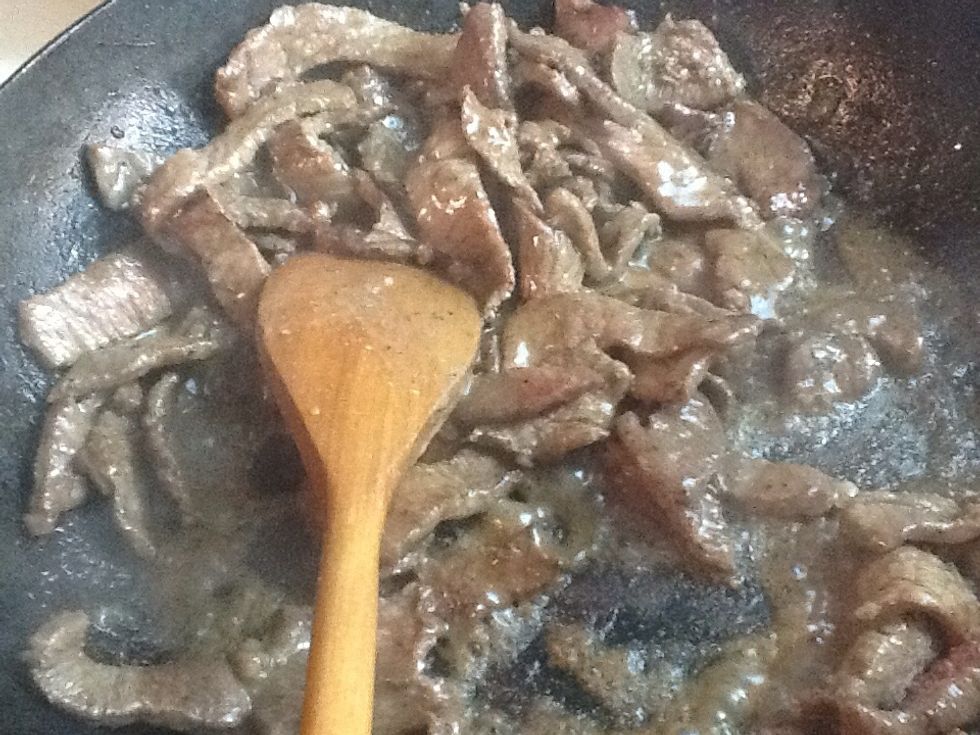 Now remove from the wok and wipe the wok clean.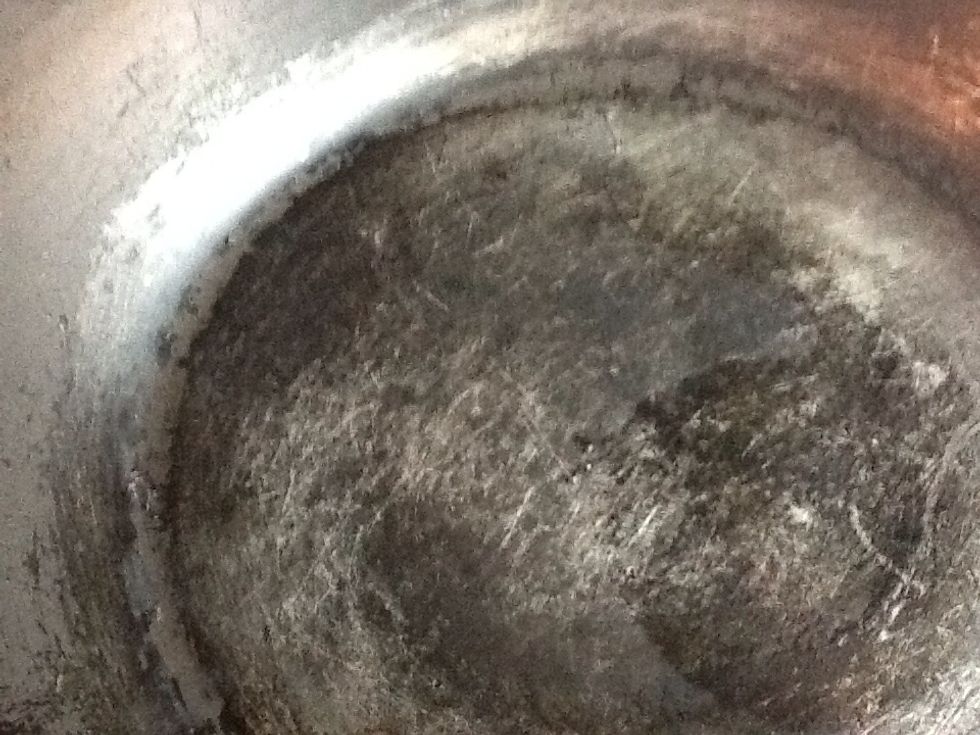 Heat remaining oil.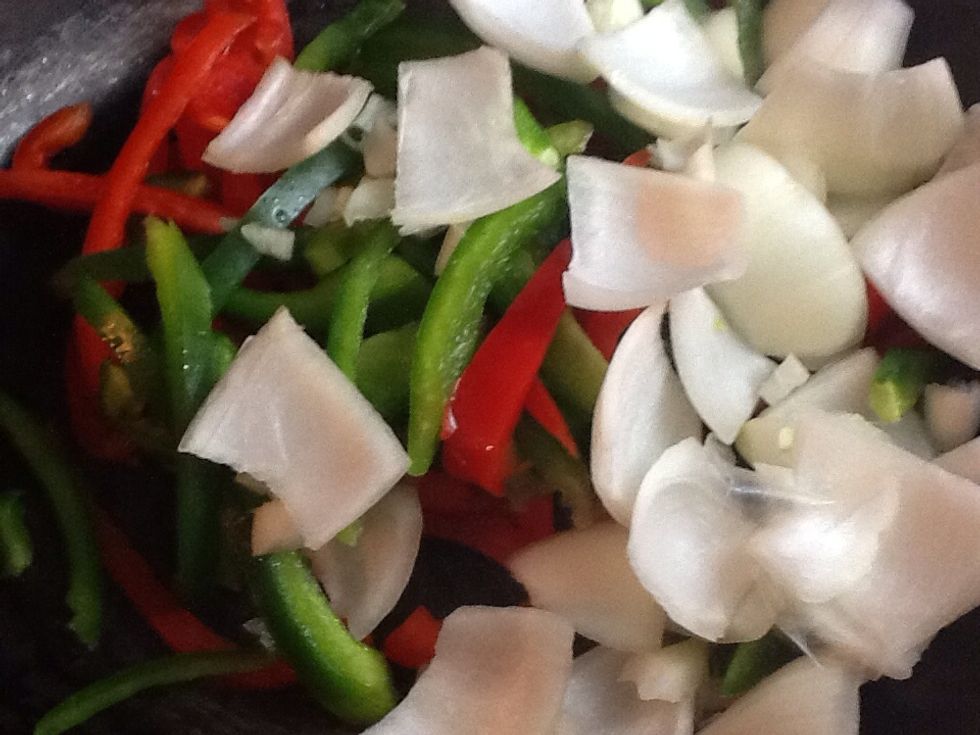 Add the peppers and onions, the stir fry for 2 minutes.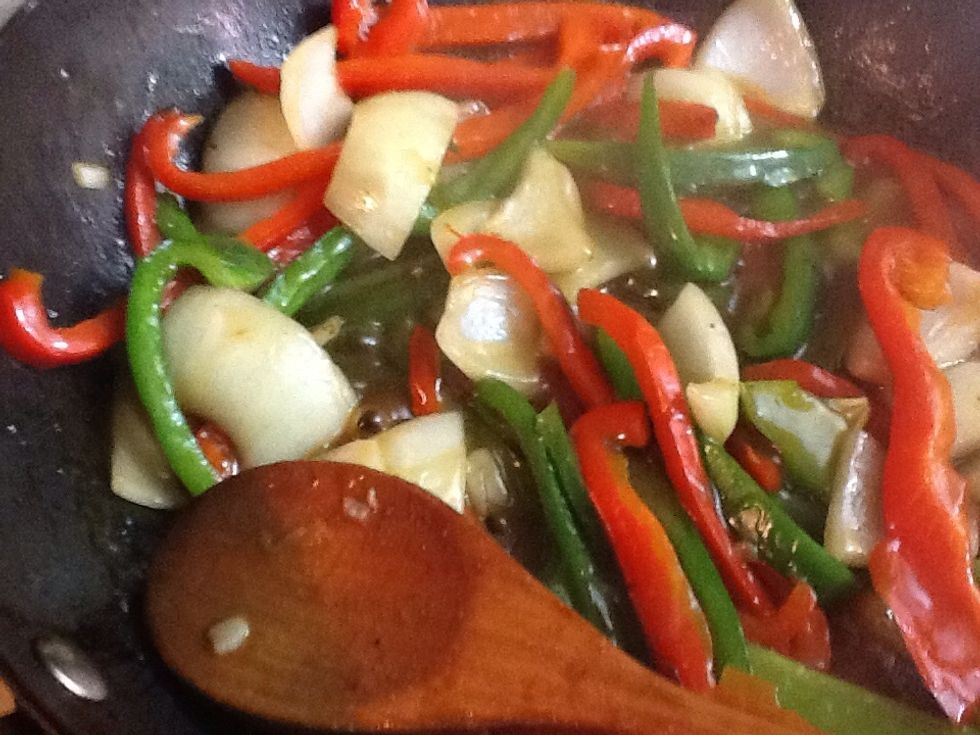 Now add the chicken broth mixture, you may need to stir it again to make sure the cornstarch did not settle to the bottom of the bowl. Once the sauce thickens cook until peppers are tender.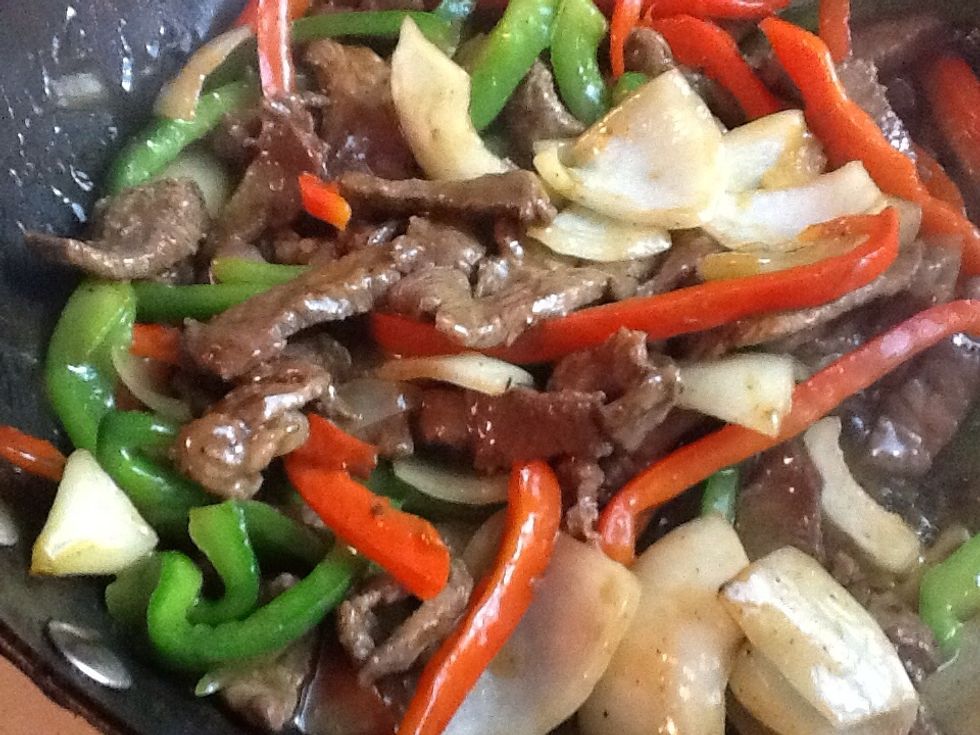 Now return the steak to the woks stir until the sauce has completely coated the steak and heated through. Serve with white or brown rice.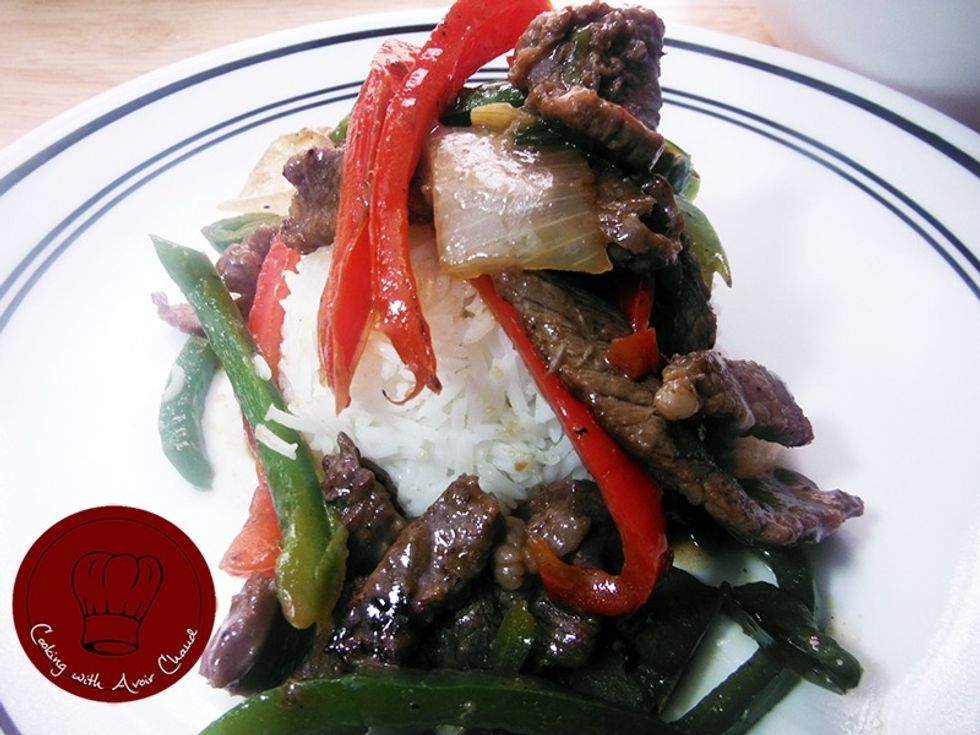 Please please like this guide, thank you all for your support. Payout can find me on YouTube and Facebook. Also view my food blog at www.cookingwithavoir.com
1.0lb Flank steak cut into 1/4 inch strips
1/4c Soy sauce
3.0Tbsp Cornstarch
1/3c Chicken broth
1/2Tbsp Black pepper
1.0 Large green & red bell pepper cut into the strips
1.0 Large onion cut into quarters and separated
1.0Tbsp Hoisin sauce
2.0tsp Oyster space
3.0Tbsp Canola oil
1/2Tbsp Onion powder
1/2tsp Salt
2.0Tbsp Water
Avoir Chaud
I am a self taught cook and I am here to share easy recipes that are full of flavor. Please visit me on YT or my official blog at www.cookingwithavoir.com