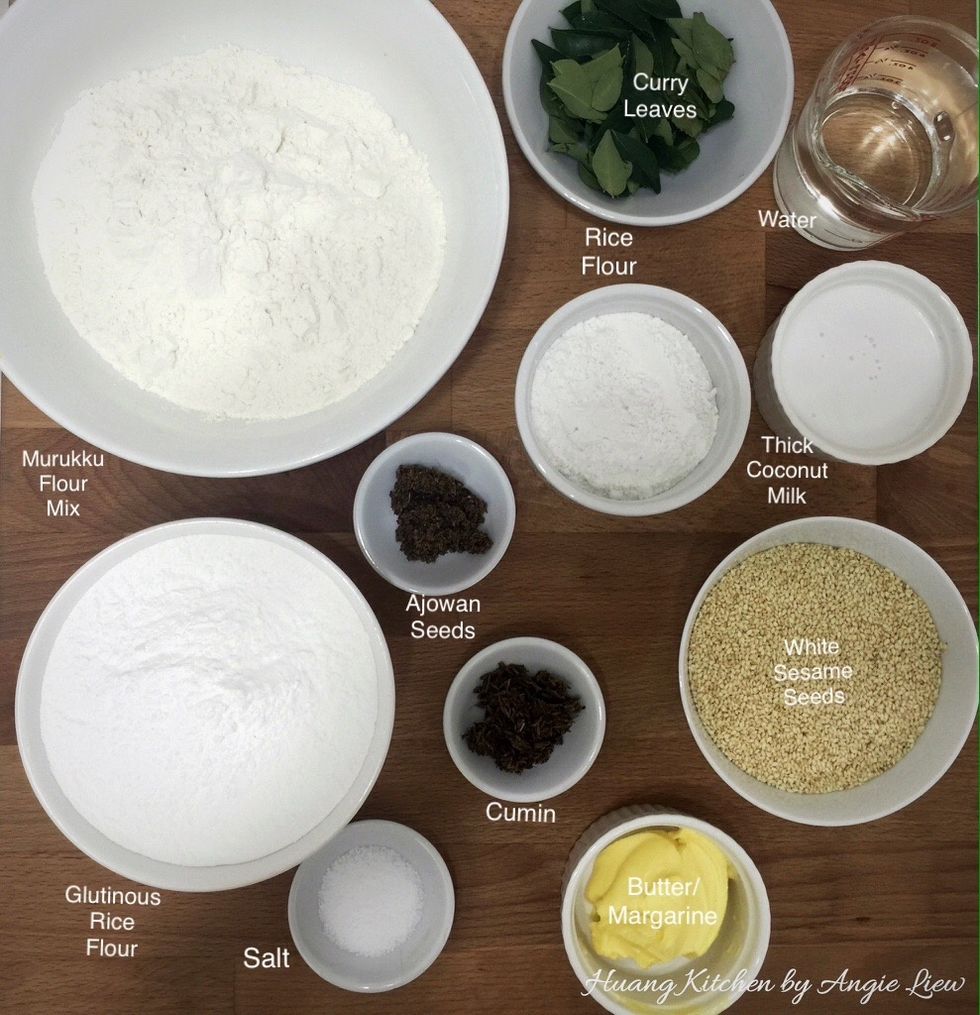 Have ready all ingredients needed to make this Indian inspired crispy snack.
First chop finely some curry leaves and set aside.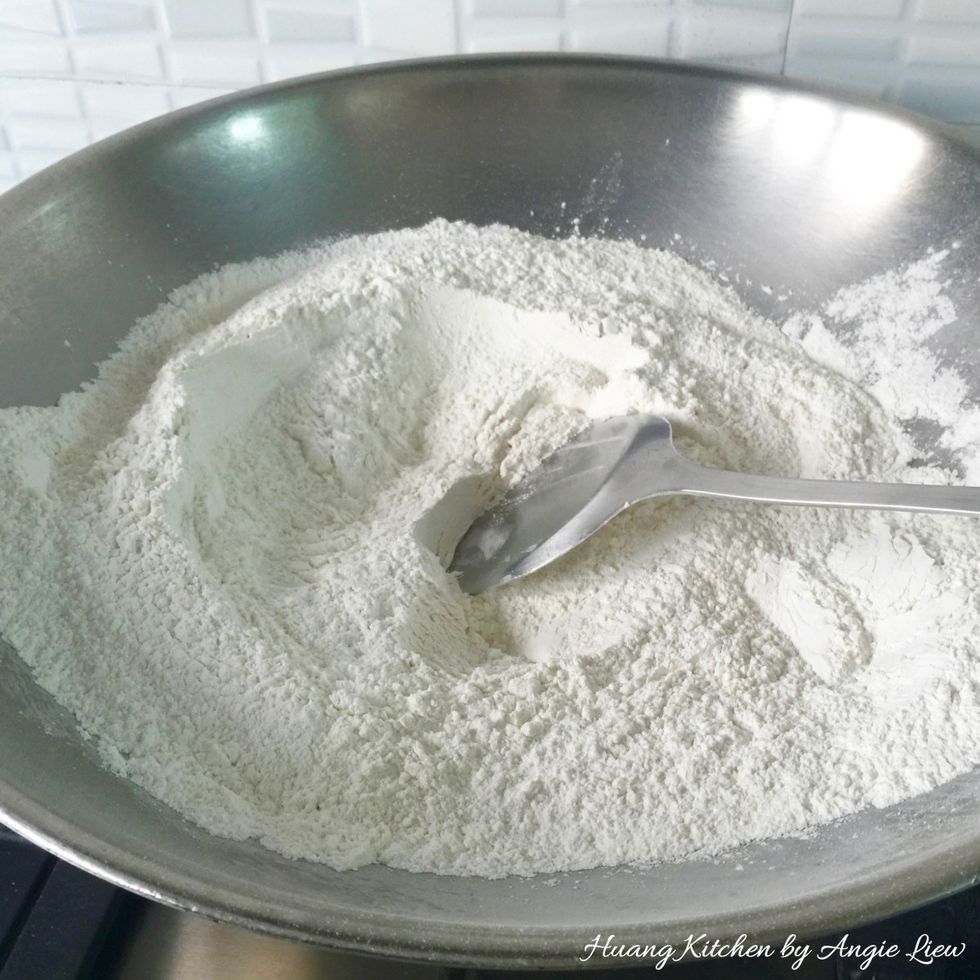 Then, lightly fry to dry roast pre-mix murukku flour in a warm wok over low heat till light, about 3 minutes, stirring constantly. Be careful not to brown it. Otherwise the murukku will taste burnt.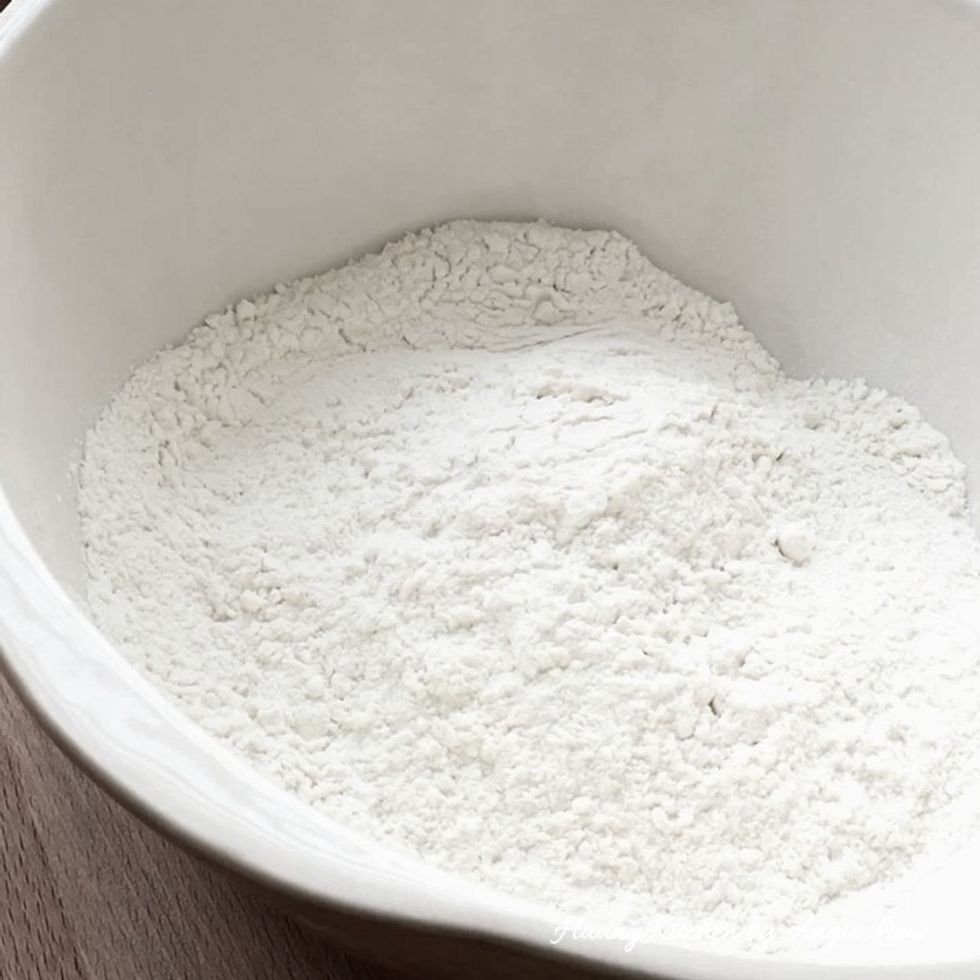 Remove from heat and let cool completely.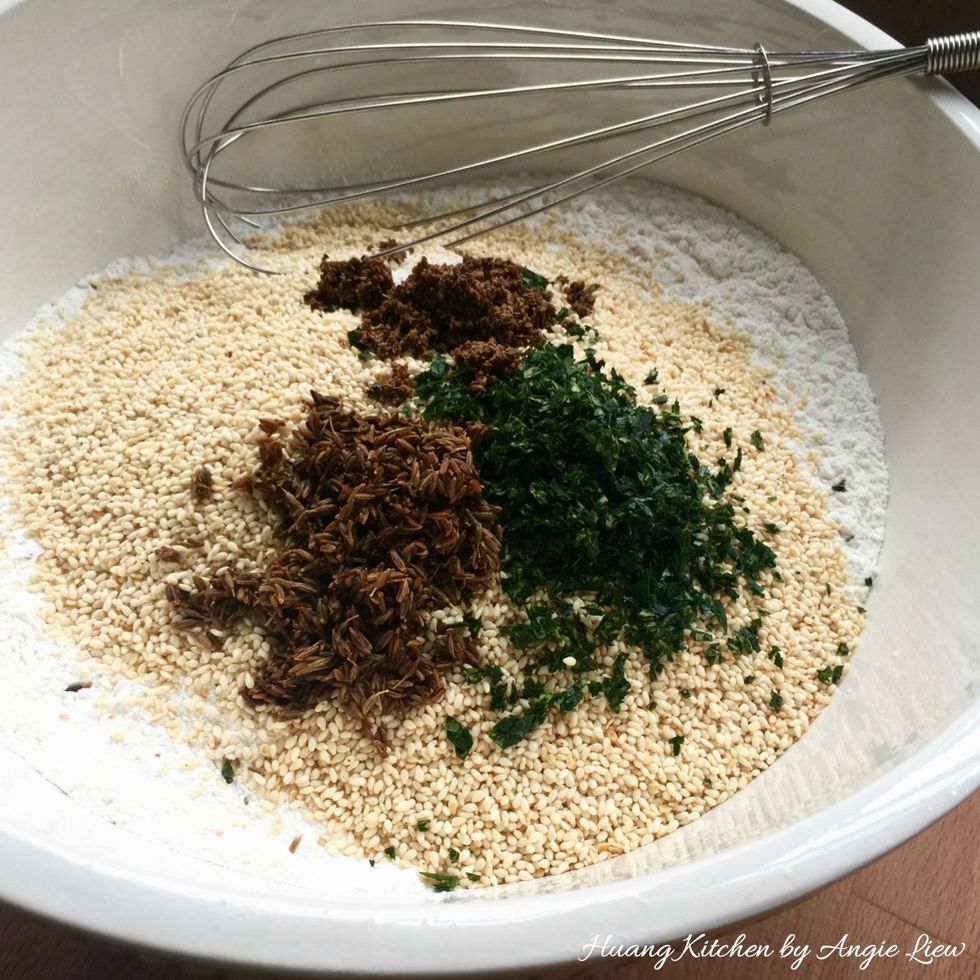 Then place the roasted murukku mix, glutinous & rice flour, ajowan seeds, cumin & white sesame seeds in a large mixing bowl. Using a wire whisk, mix everything together & set aside.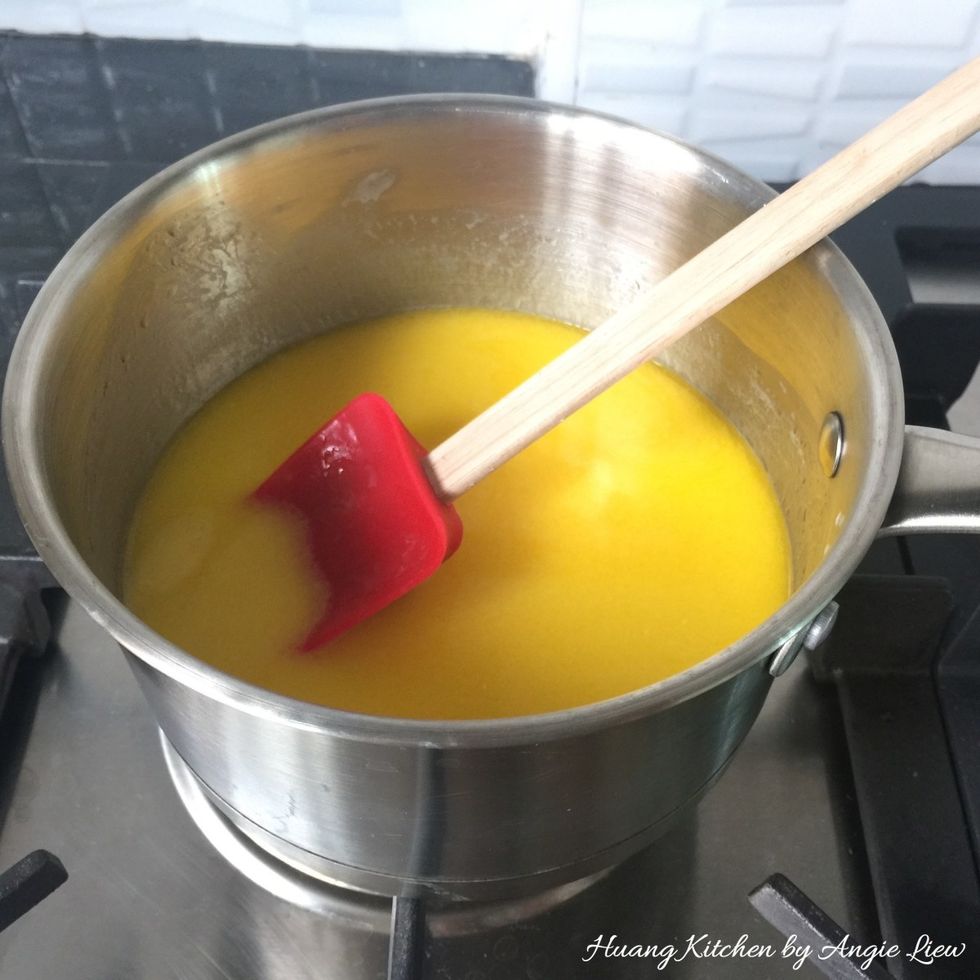 Then, place water, coconut milk, butter/margarine and salt in a saucepan. Heat up till the butter is JUST melted. Do not bring to a boil.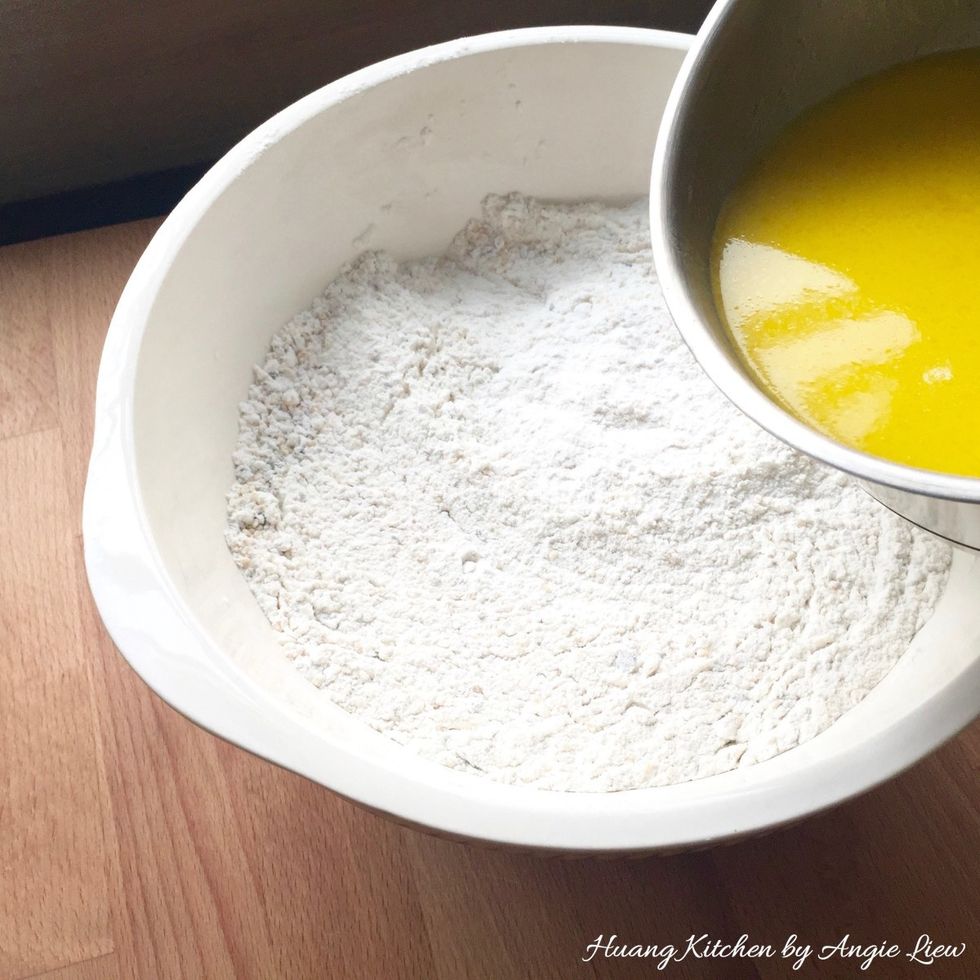 Pour the coconut milk mixture into the flour mixture, little by little and mix with a spatula.
Once the dough is combined well, use your hands to knead and form into a smooth, non-sticky and soft dough.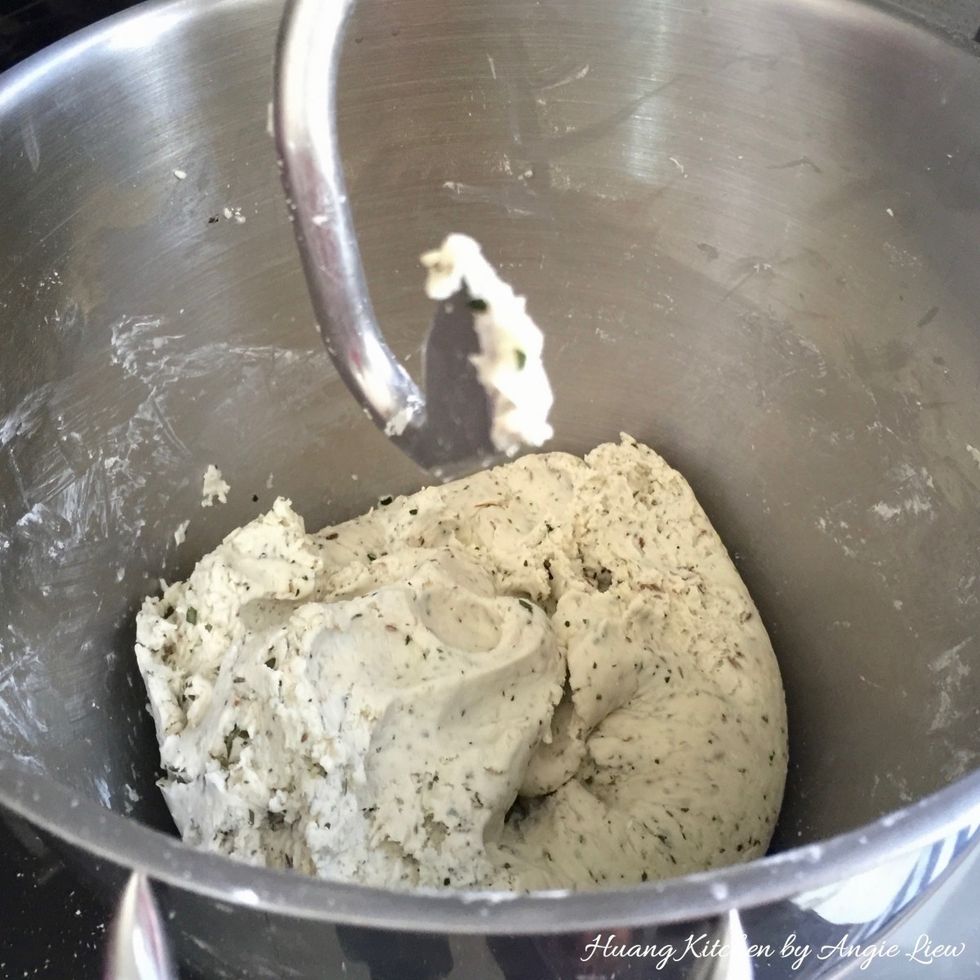 This mixing process can also be done in a stand mixer using a dough hook.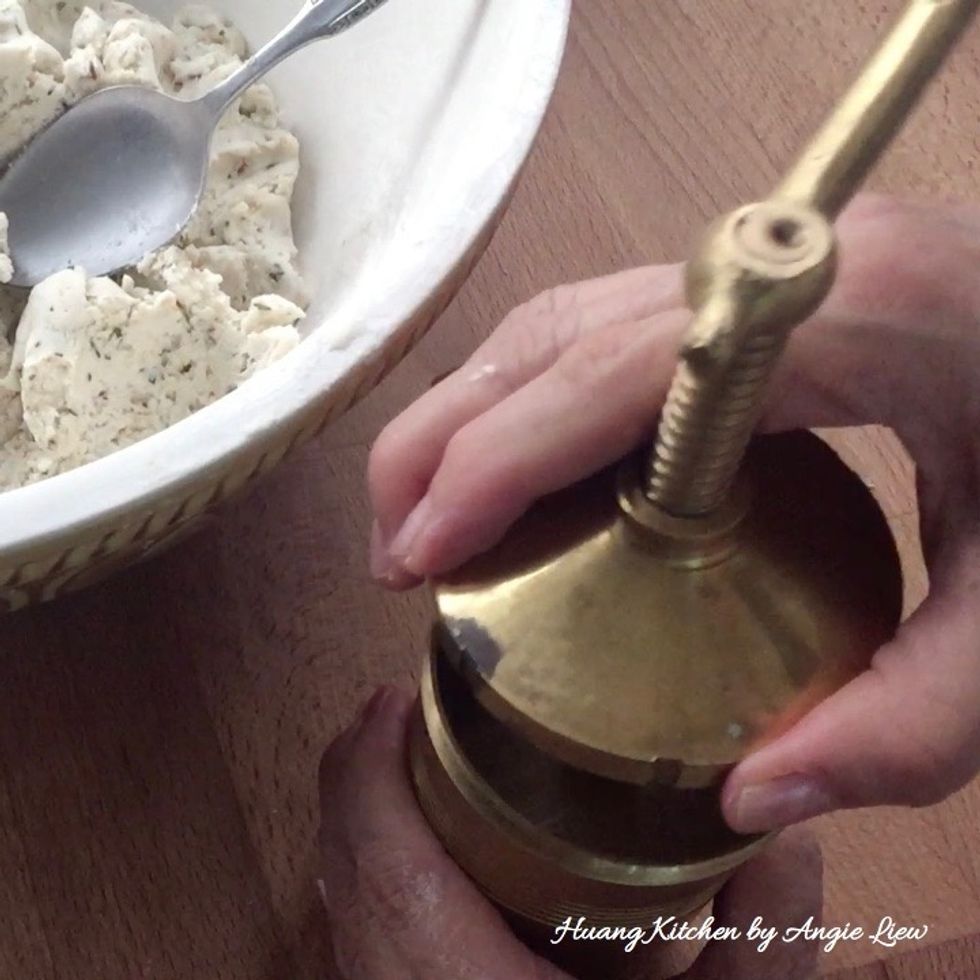 Then fill the murukku press with a portion of the dough and press the dough through the press from the top. You can use any mould for this purpose and you can do this two ways.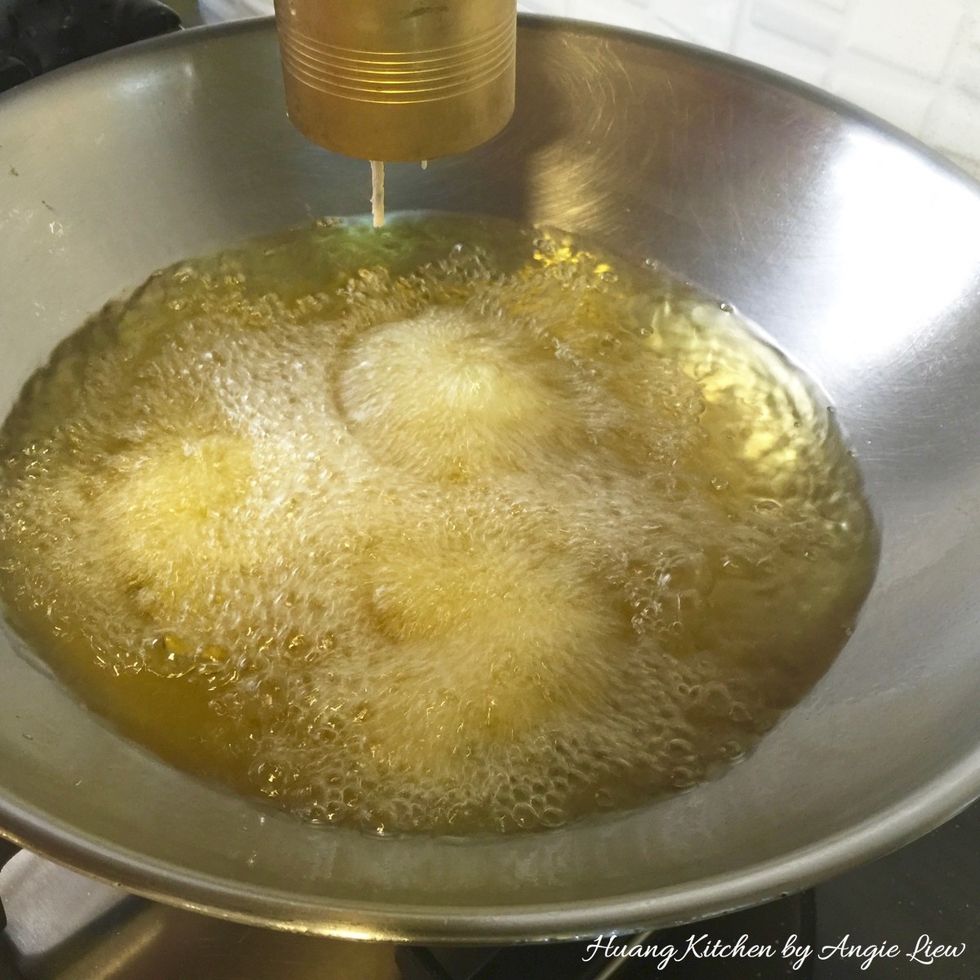 You can either slowly press it down directly on top of the oil.
Or make the murukku first and then carefully drop them into the oil using a stainless steel spatula.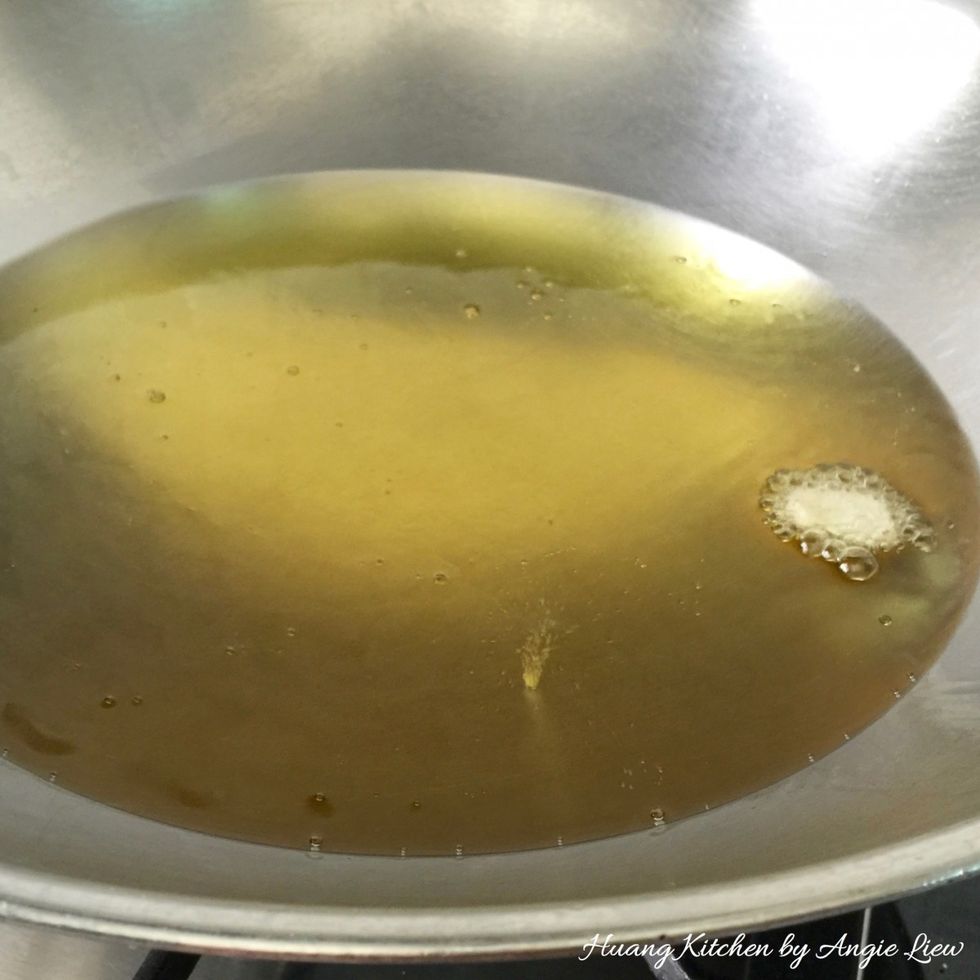 To deep fry the murukku, first heat up enough oil in a wok or frying pan. Add a pinch of dough and if it raises immediately with a sizzling sound, then the oil is ready.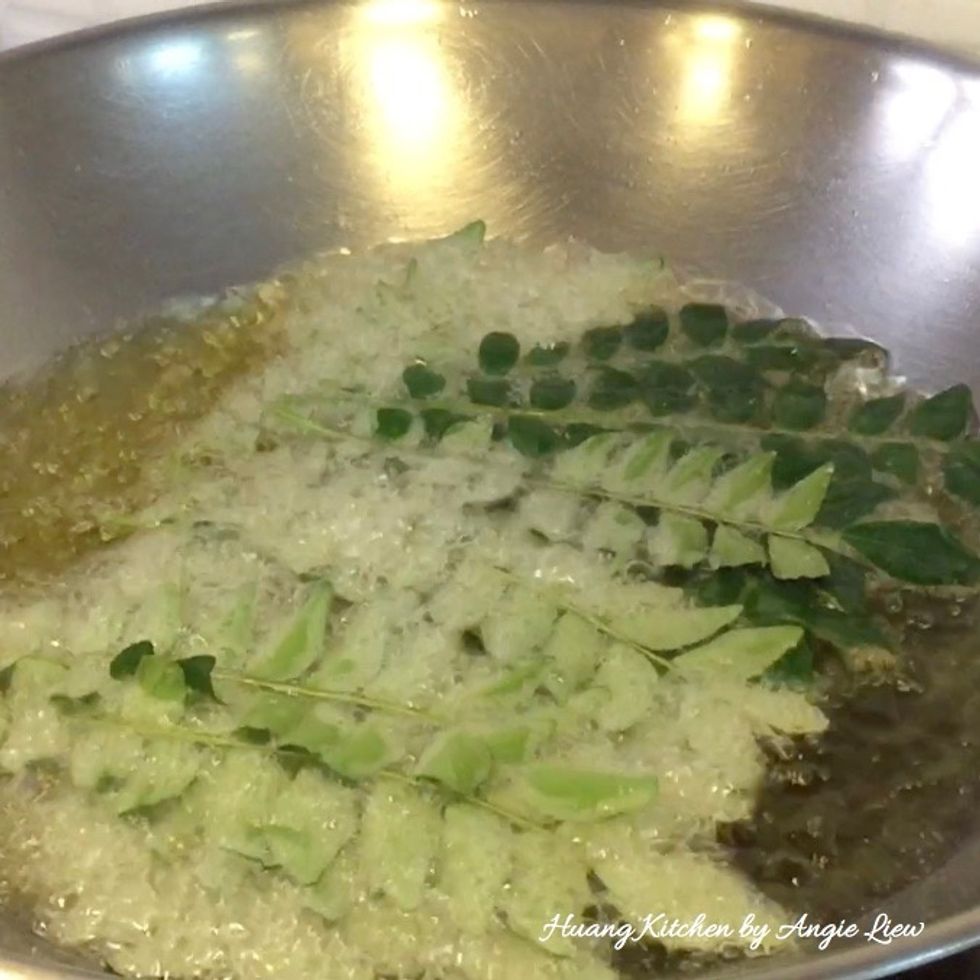 Then, fry some stalks of fresh curry leaves in the oil. Drain out the fried curry leaves once the flavour has been released into the oil, about 3 minutes.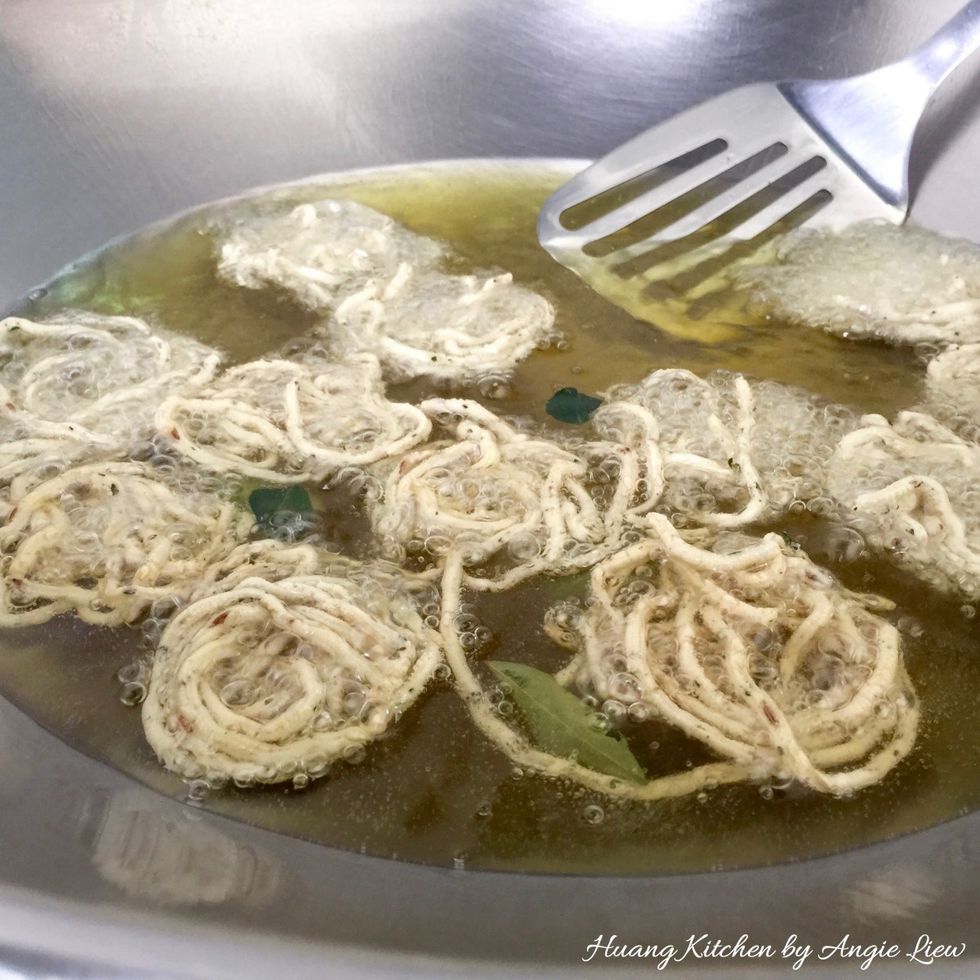 Then carefully drop the shaped murukku and slowly fry on medium high heat. There will be lots of bubbles. Do not overcrowd the wok/pan. Otherwise it will lower the oil temperature.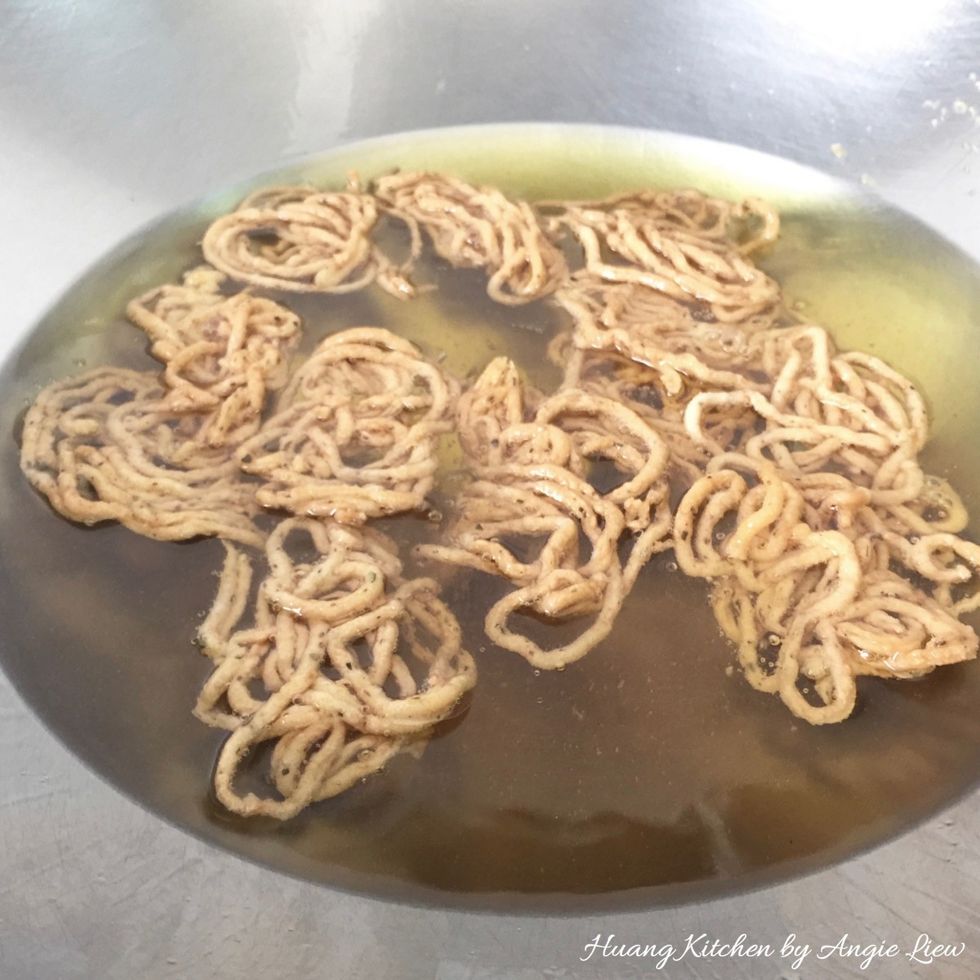 When the murukku turns crispy golden brown colour on one side and also when bubbles ceases, flip to the other side and cook till done when the bubbles just about disappear.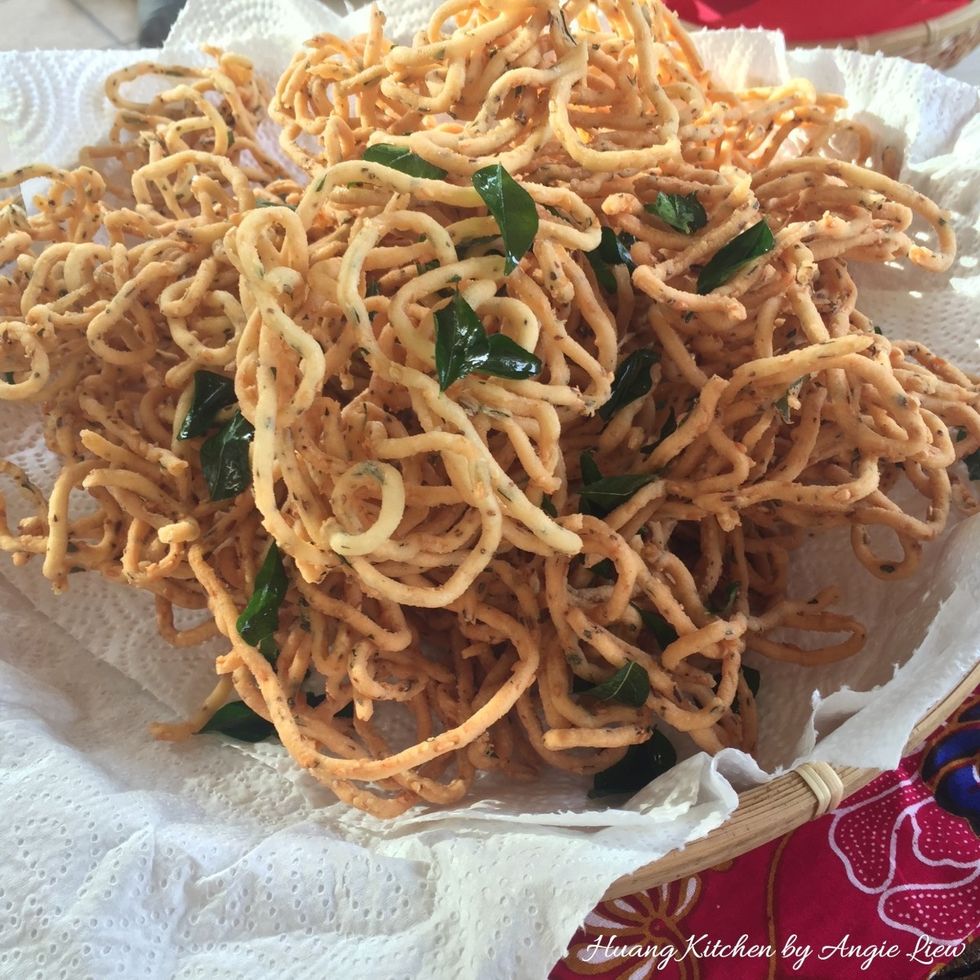 Remove the fried murukku with a strainer and drain them on some paper towels. Repeat the same for the rest of the murukku dough.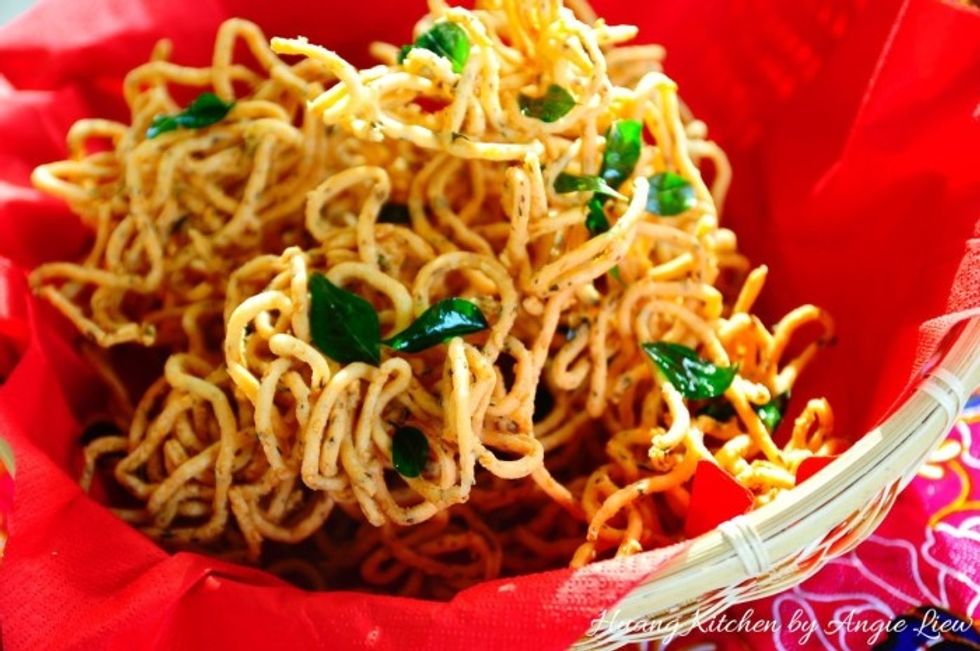 These crispy delights keep well for a long time in an air tight container. For more, see the original recipe on my website at http://www.huangkitchen.com/chinese-murukku/ As always, ENJOY!
500.0g murukku flour mix, store bought
1.0bnch curry leaves, minced
250.0g glutinous rice flour
100.0g rice flour
1/2c white sesame seeds, toasted
1.0Tbsp ajowan seeds, toasted
1.0Tbsp cumin, toasted
100.0g thick coconut milk
600.0ml water, adjust accordingly
1.0Tbsp butter
1.0tsp salt
1/2c cooking oil (for frying)
1.0bnch curry leaves
Huang Kitchen
For more step-by-step recipes and cooking tips, visit my website at \nhttp://www.huangkitchen.com