How to make chinese fish & pickled mustard green stew
Make Chinese Fish & Pickled Mustard Green Stew
1172
Slice fish down the middle then on a bias into thin medium size pieces. Marinate in mixture of egg white, cooking wine, a few dashes of white pepper, 2 slices of ginger. Refrigerator for 2-6 hours.
Prep Veggies: Chop mustard greens into medium size pieces. Mince garlic. Cut 3 slices of ginger. Rough chop peppers if using. Small chop scallions or garlic greens.
Par cook Fish: In a deep pan add 1 T of cooking oil and a cup of water. Bring up to a boil and add fish with marinade. Quickly spread into an even layer. Simmer for a few minutes until par cooked.
Sauté veggies: Transfer fish and liquid into a bowl and set aside. Add 1 T cooking oil into pan, when oil has heated add mustard greens, garlic, ginger, pepper and garlic greens / scallions.
Create broth: Once veggies have had a few minutes to sauté, add liquid from fish and an additional 2 ½ cups water. Add a few dashes of white pepper. Let simmer for 7 minutes.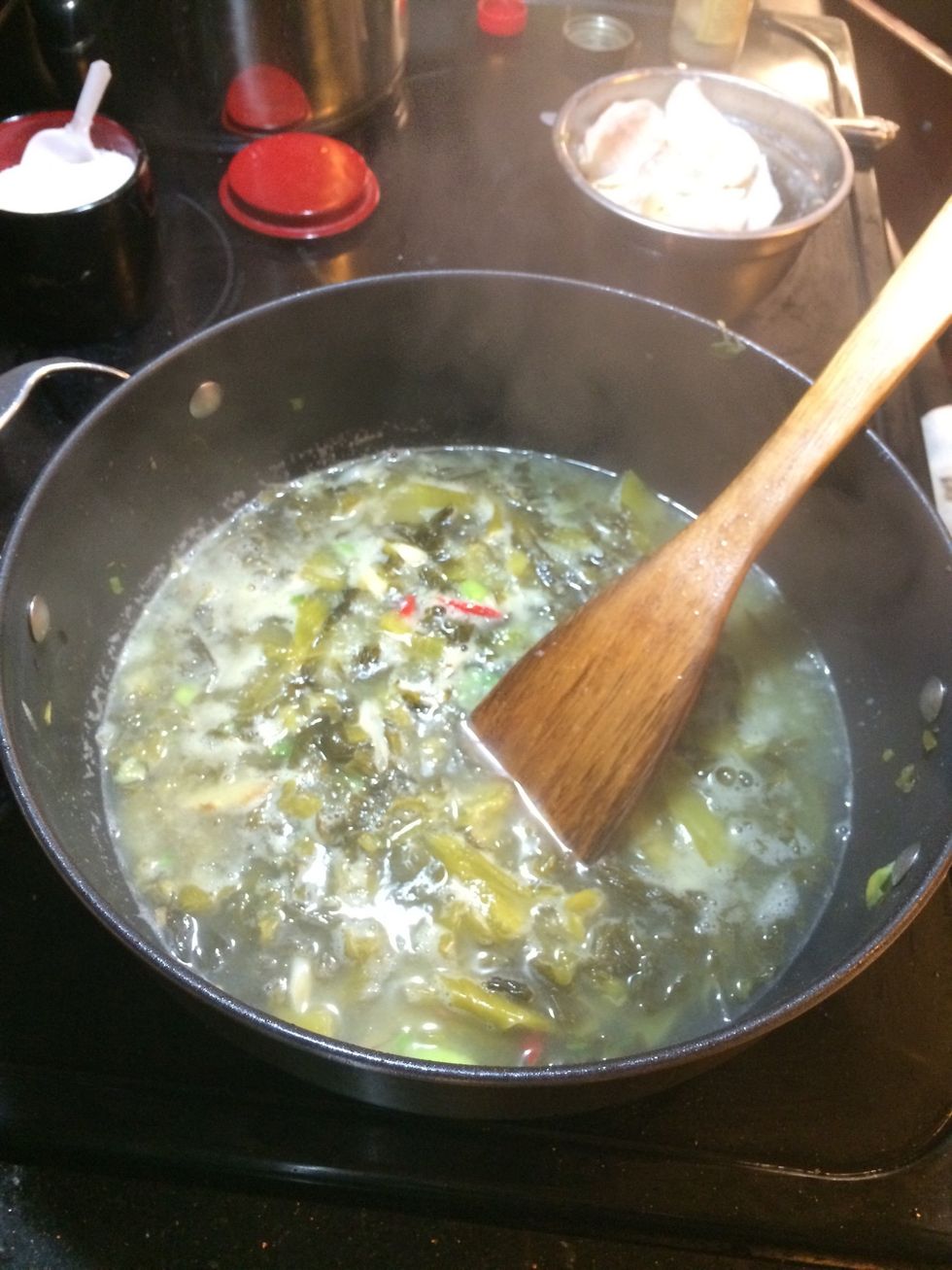 Simmering broth
Combine: Add fish back into the broth and let simmer for an additional 1 min then plate!
Combined fish with broth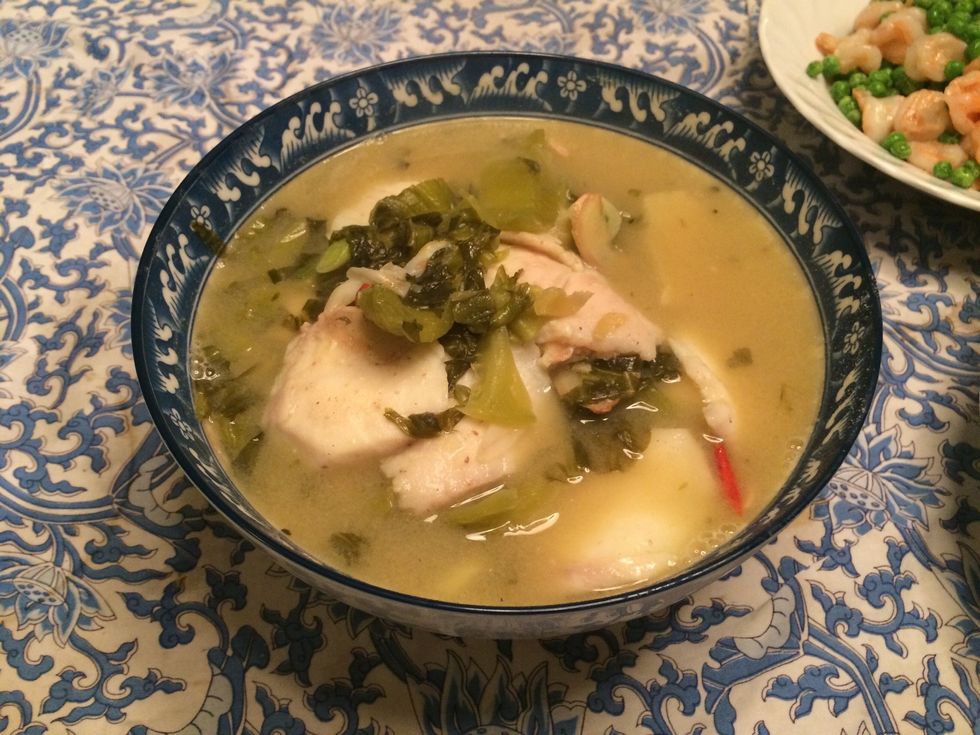 Enjoy over rice!
3.0 tilapia filet
5.0 slices of ginger (thin)
1/2 egg white
1/2Tbsp corn starch
1.0Tbsp chinese cooking wine
1/2c pickled mustard green, sliced
2.0 clove garlic
2.0 chili pepper (optional)
1.0Tbsp garlic greens OR scallions
white pepper