Have ready 3 cups of cooled and cooked rice (preferably left overnight). Also 3 eggs, spring onion and oil.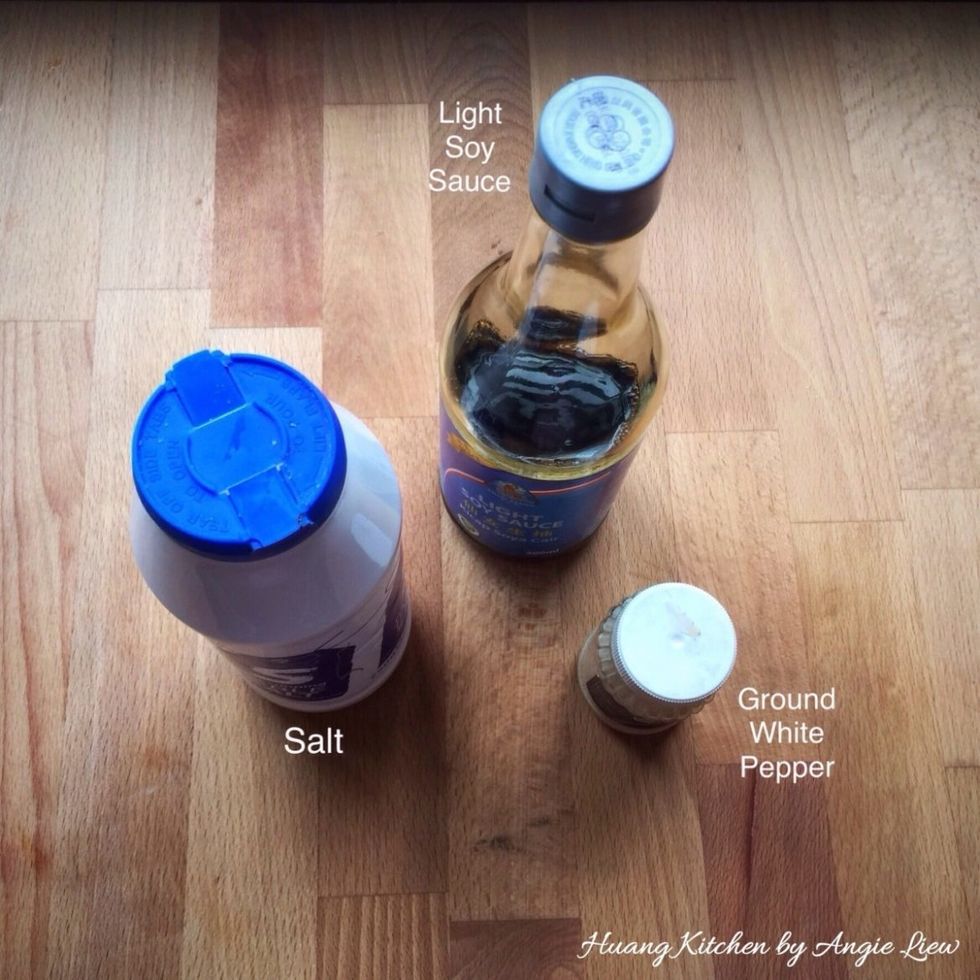 Then gather all the seasonings needed, namely, salt, ground white pepper and light soy sauce.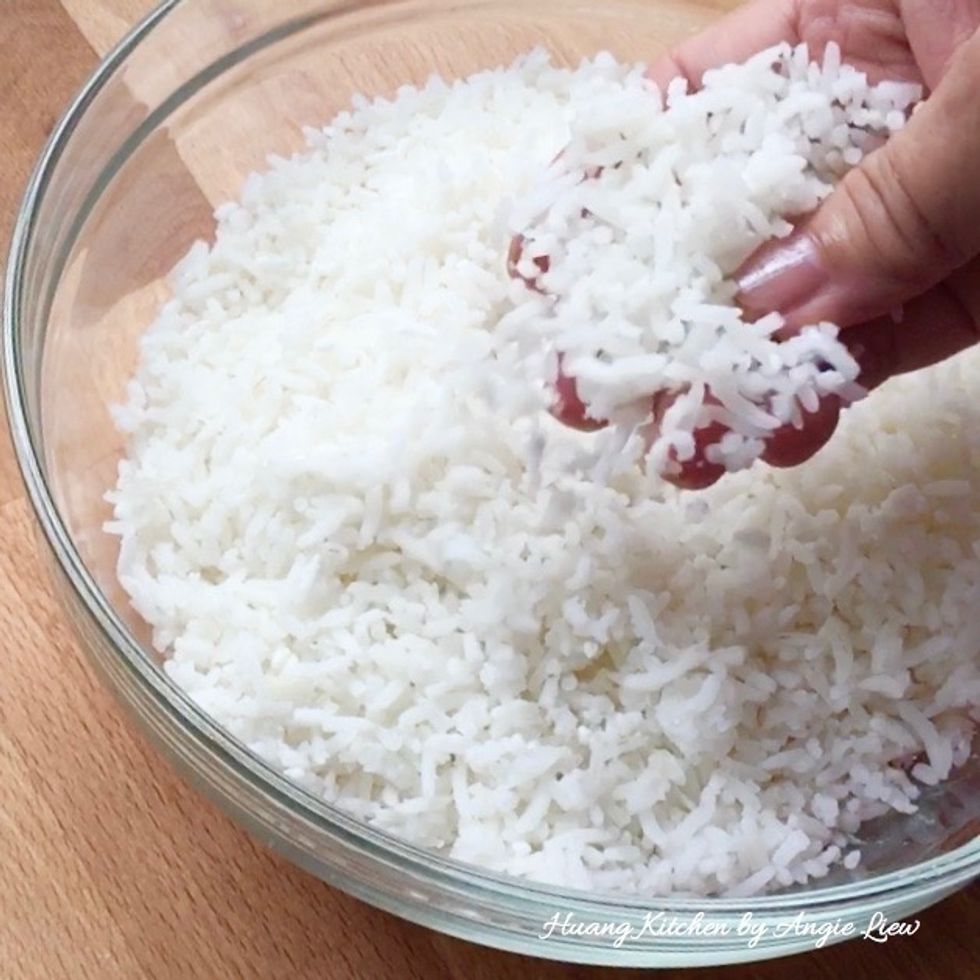 To start, wet your fingers and run through the overnight cooled and cooked rice to remove any clumps.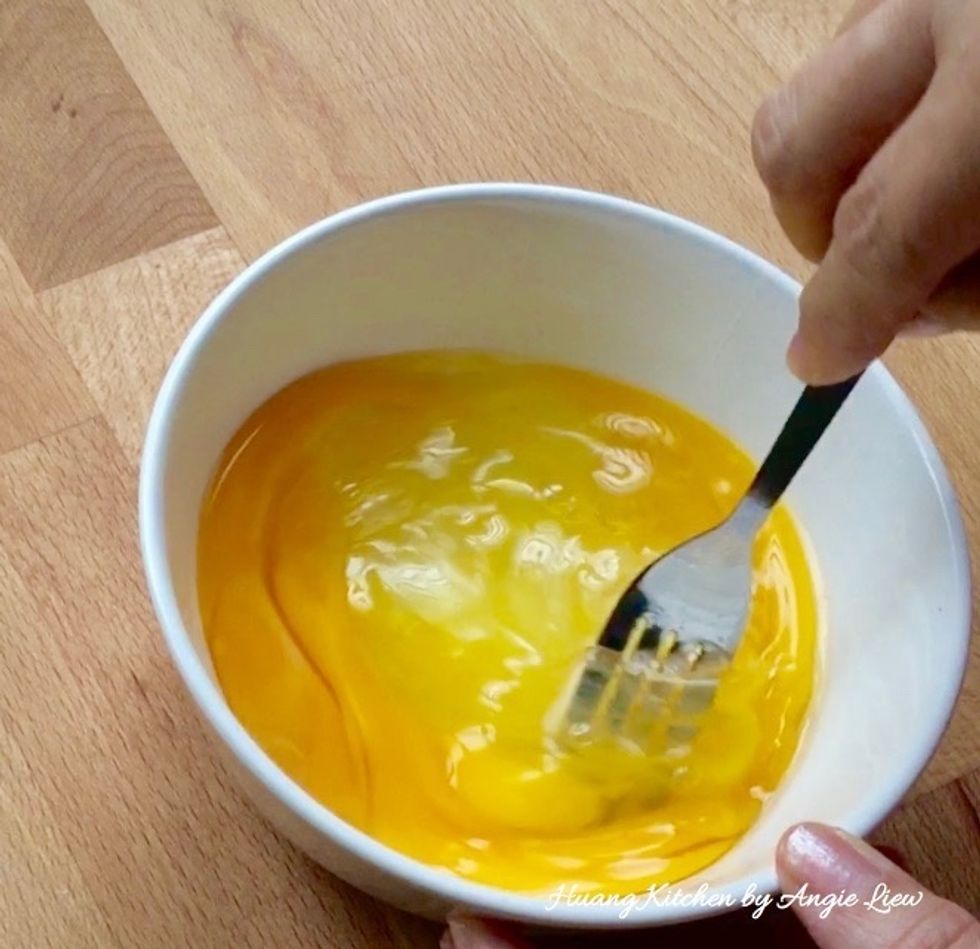 Beat the 3 eggs in a bowl.
Then, dice one big onion.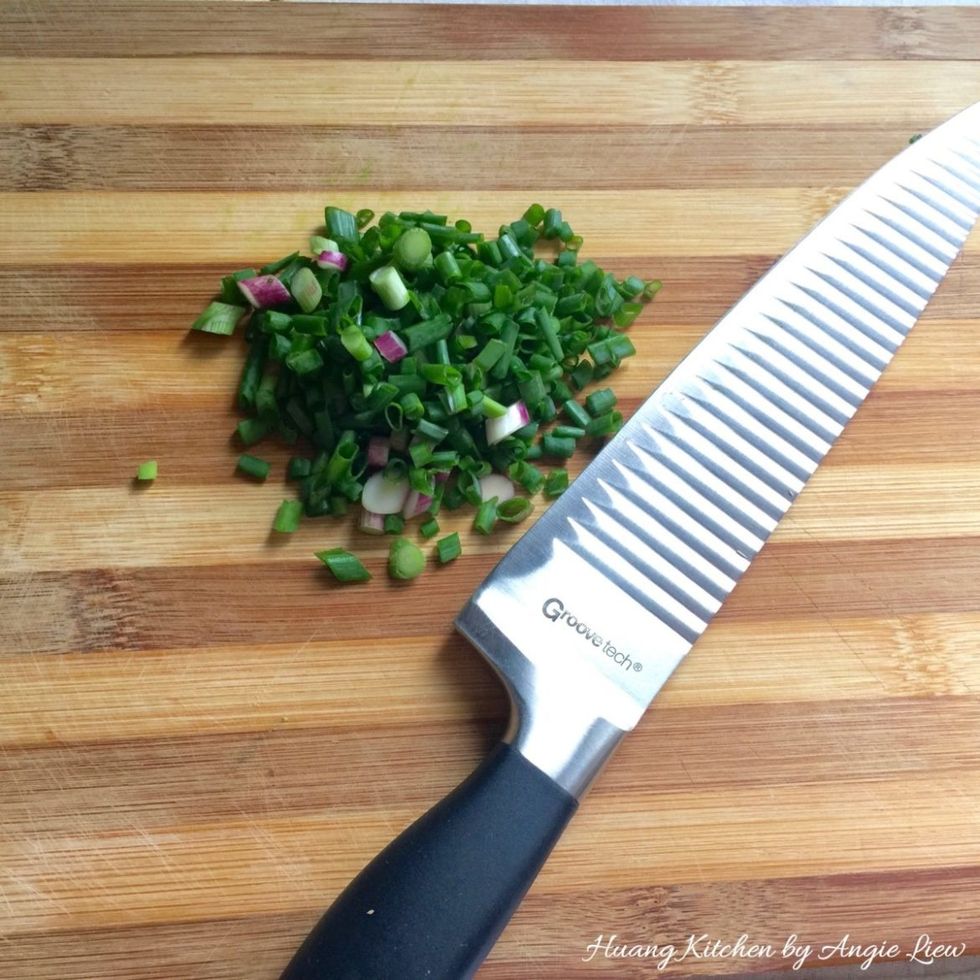 Next, chop some fresh spring onions. And we're ready to fry the rice!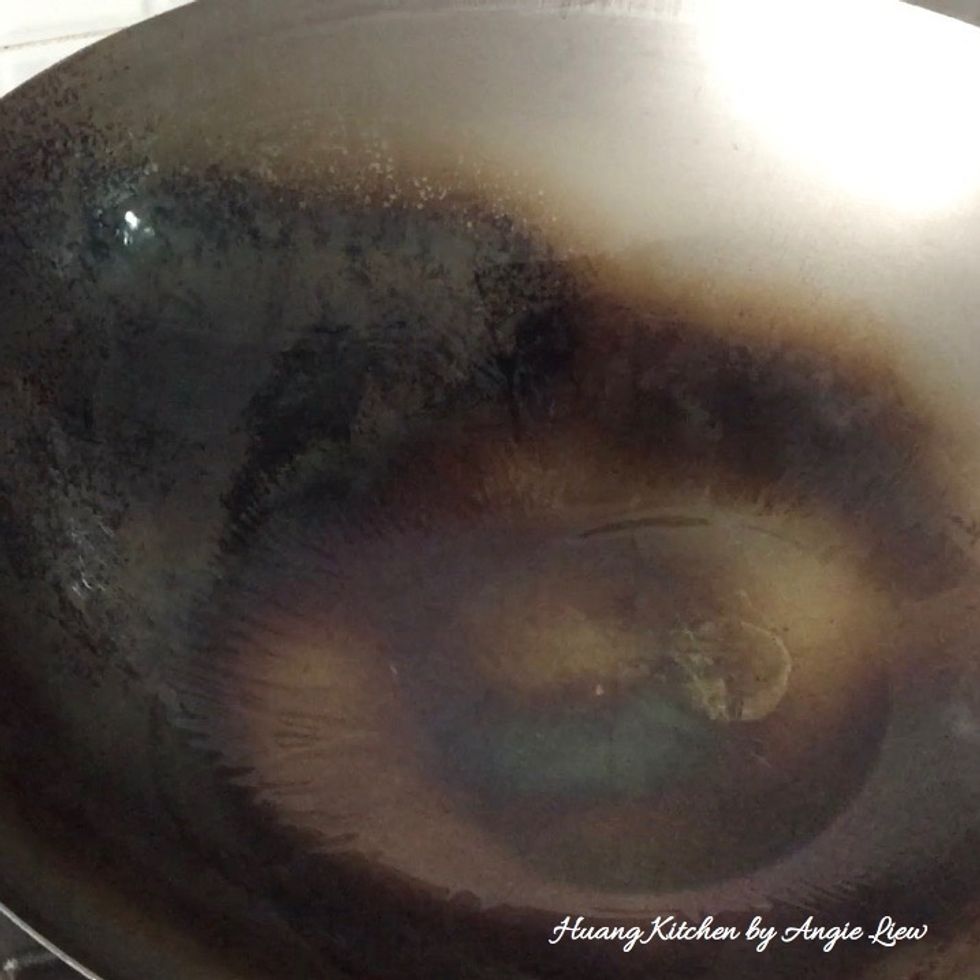 On high setting, heat up 2 tbsp oil in wok until very hot. Swirl in the oil to coat the bottom of wok. You will actually see smoke coming out of the wok.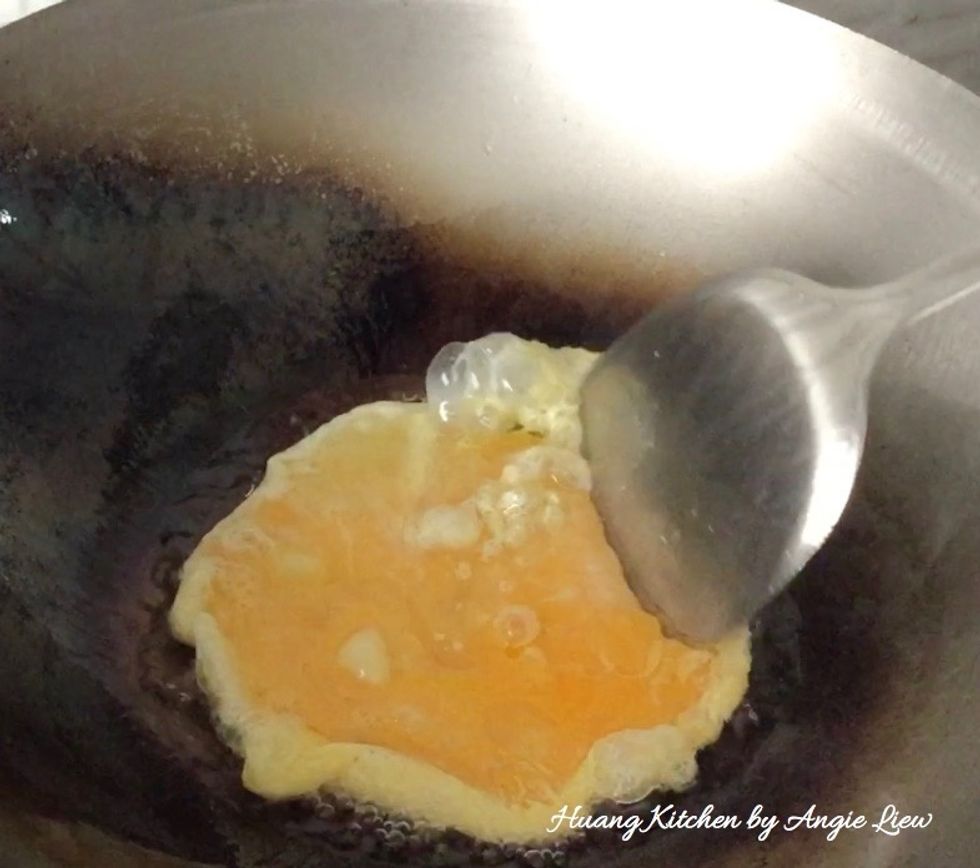 Add in eggs and scramble until egg is just set. Do not overcook the eggs.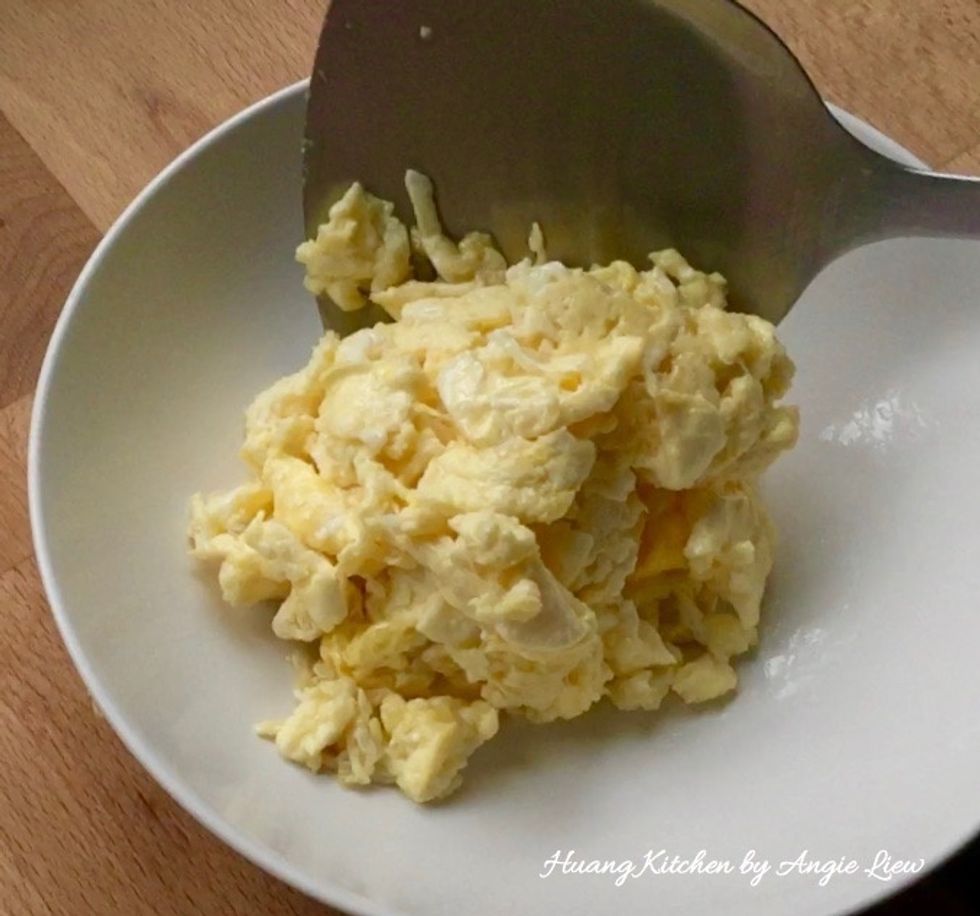 Remove the scrambled eggs to a bowl.
Add in oil and reheat the wok. Turn the stove burner to as high as it will go.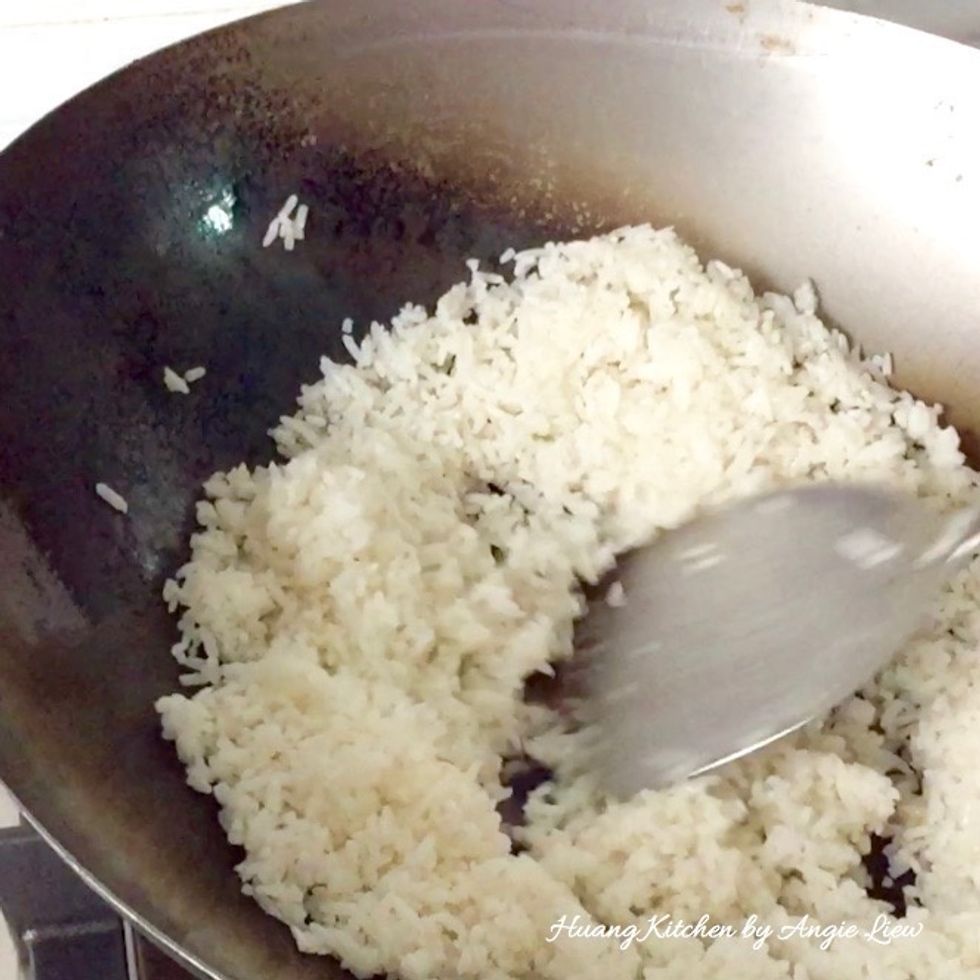 Add in the cooked rice. Fry the rice for about 1 to 2 minutes until it is heated through. Use the back of the ladle to gently tap and break up rice or clumps in the rice, if any.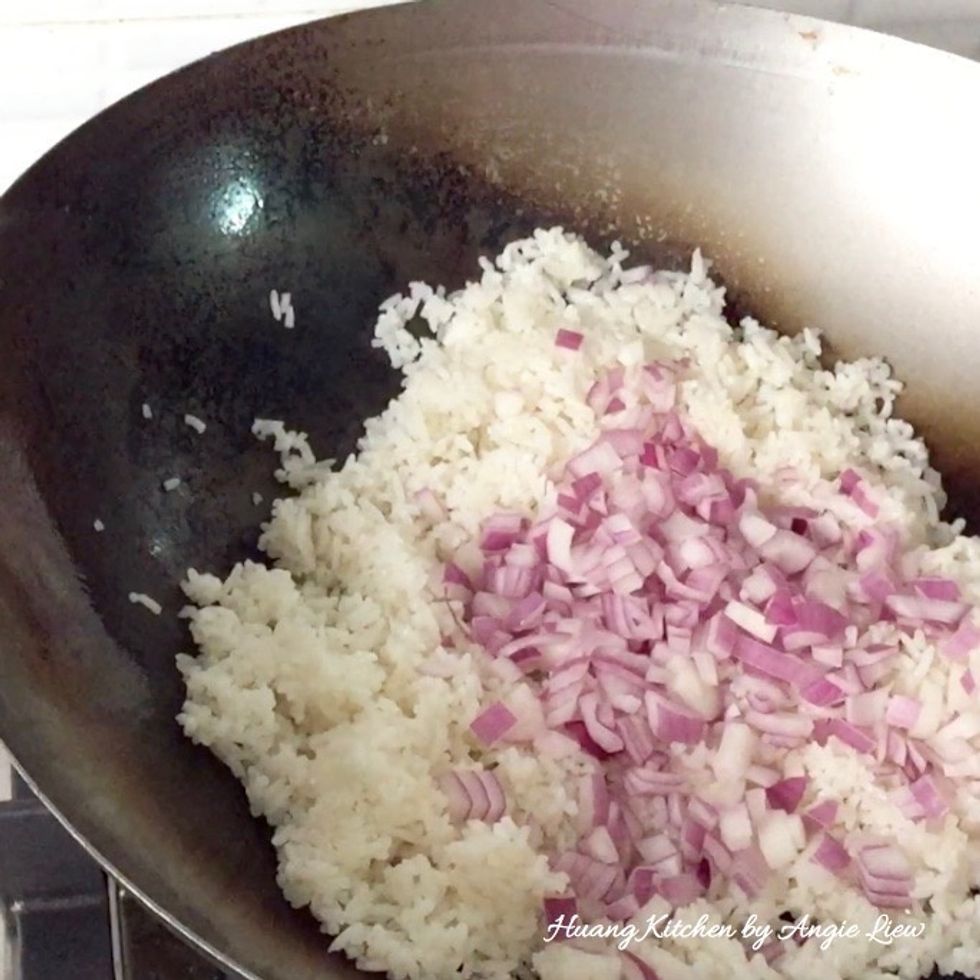 Next, add in the diced onions and continue to stir fry, mixing well the onions into the rice.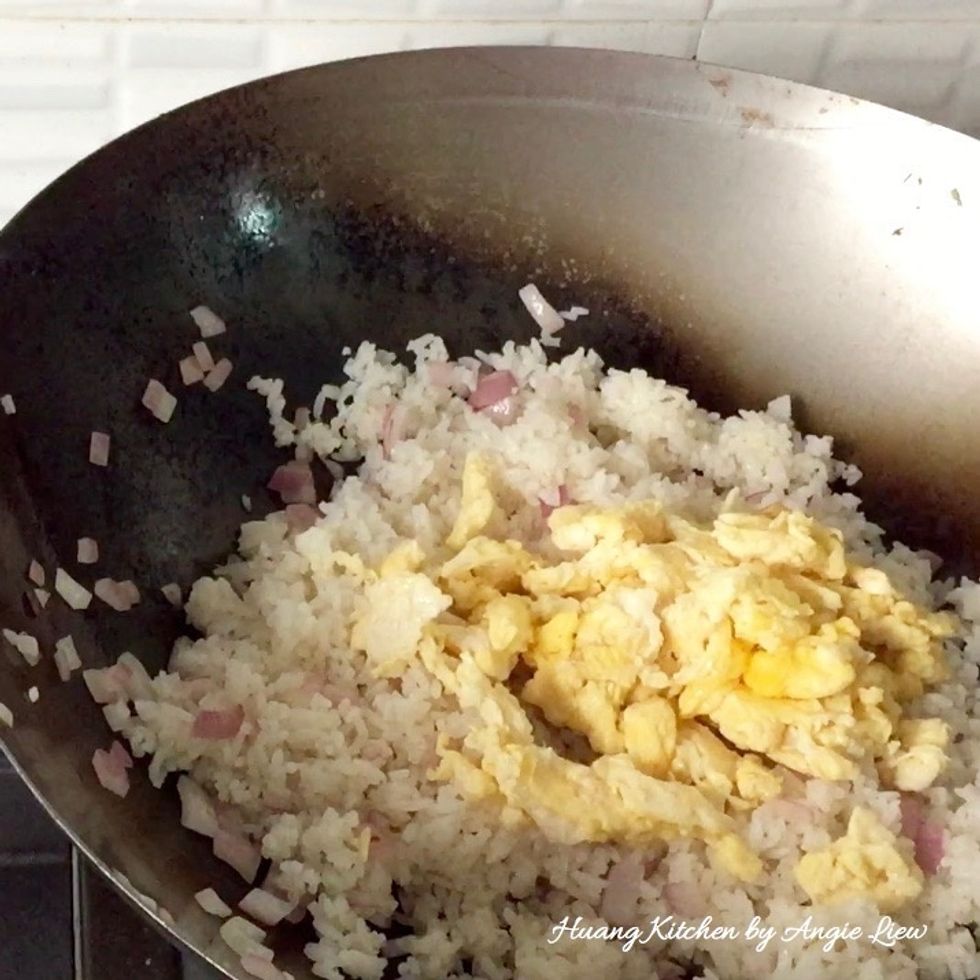 Then, add in the scrambled eggs.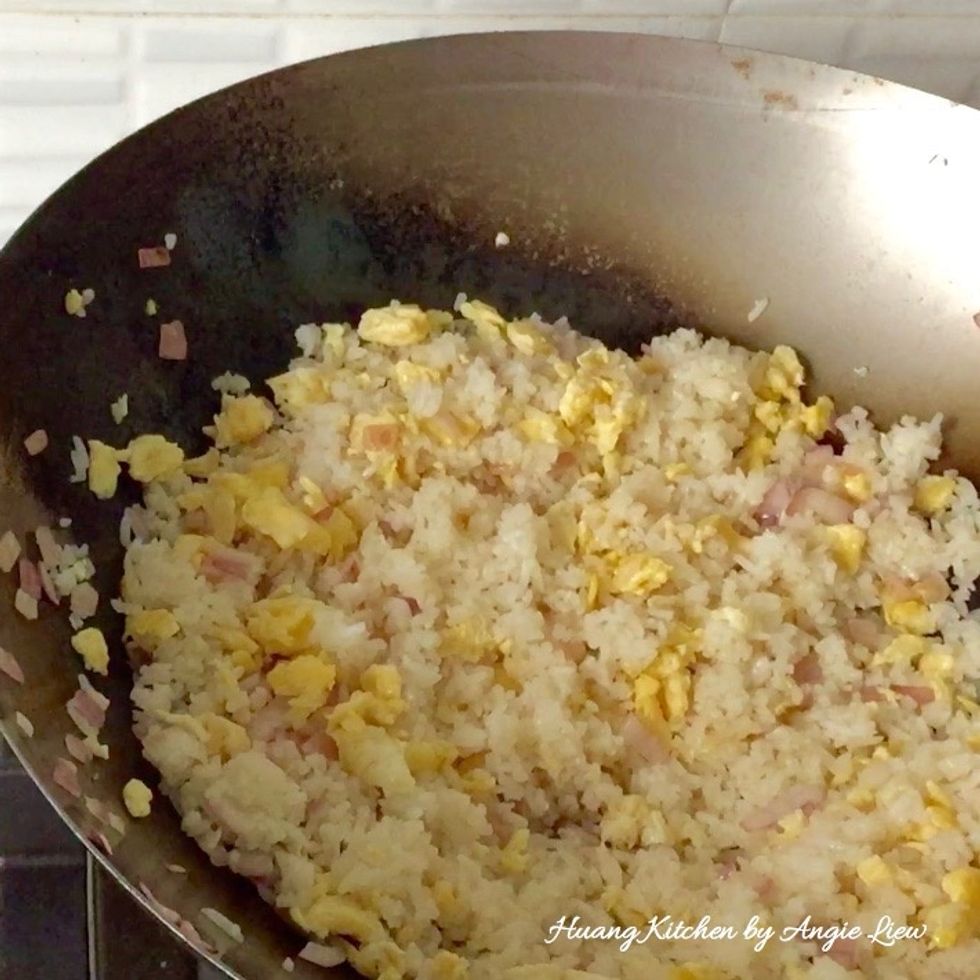 Keep stirring until the rice is evenly cooked and coated with the eggs, about another 2 minutes. You have to constantly turn the rice. Otherwise, the rice will burn.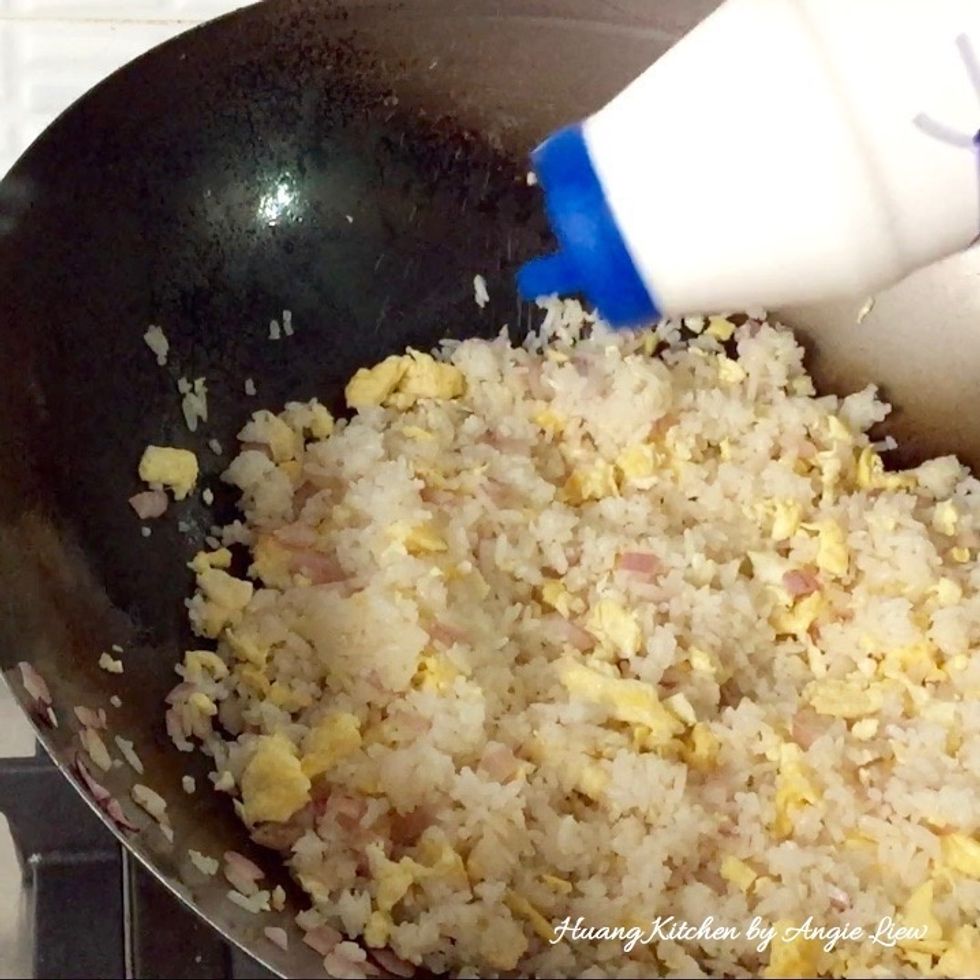 When the rice is ready, then only add in the salt. Give it a very quick mix.
Then, sprinkle in some ground white pepper. Give it another quick mix.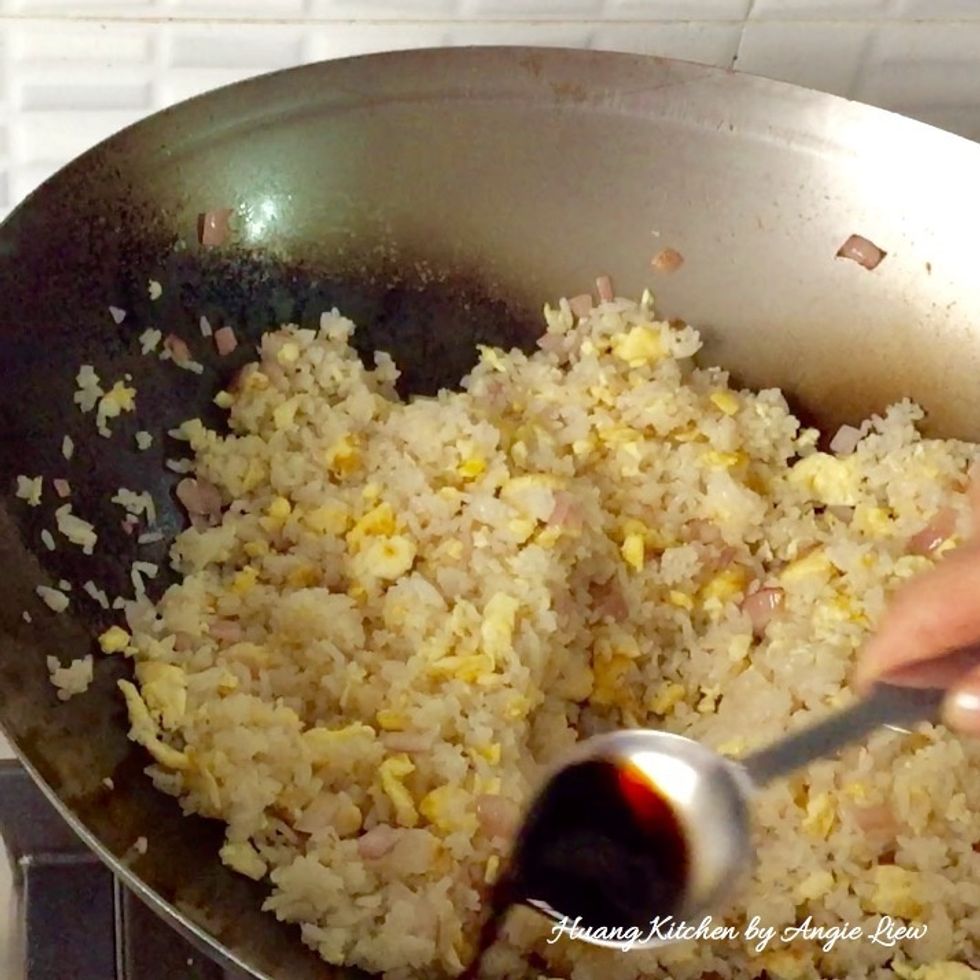 Next, pour in the soy sauce around the edges of wok and give it a quick stir fry.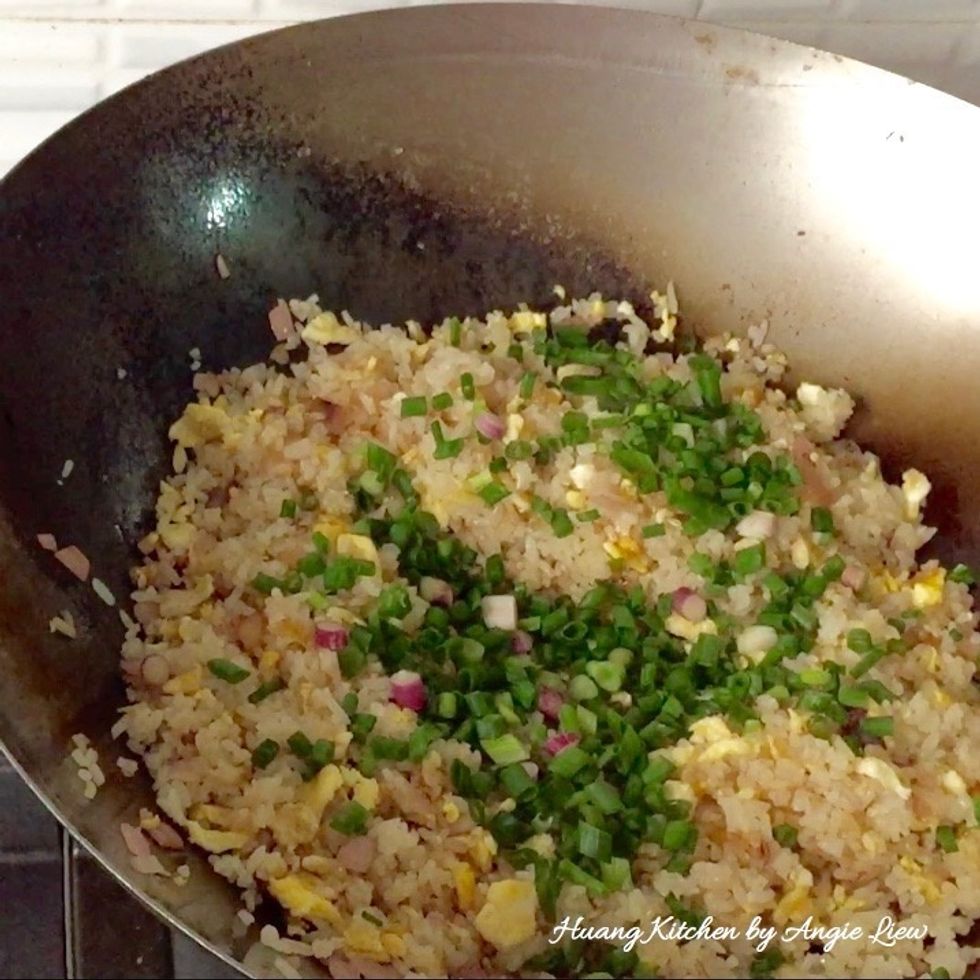 Lastly, add in the chopped spring onion. Continue to stir fry until well combined. And we're done!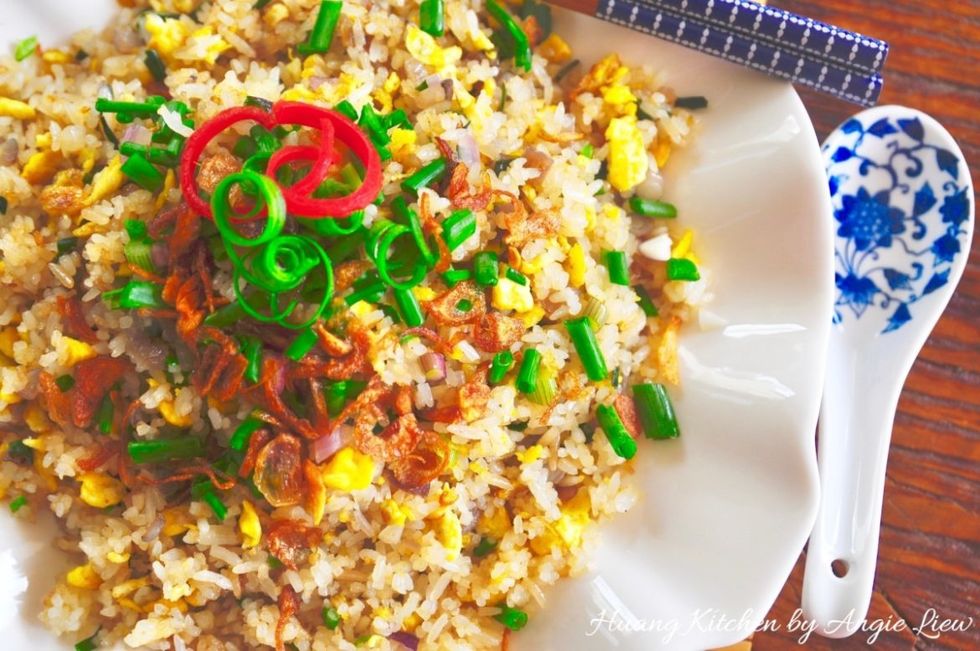 Remove to serving plate. Garnish with more spring onions, red chillies & fried shallots. And it's ready to be served. For more details, visit http://www.huangkitchen.com/chinese-egg-fried-rice/ Enjoy!
3.0 eggs, beaten
3.0c cooked rice, cool
1.0 big onion
1.0bnch spring onion, chopped
3.0Tbsp vegetable oil
1.0tsp salt, seasoning
1/2tsp ground white pepper, seasoning
2.0Tbsp light soy sauce. seasoning
Huang Kitchen
For more step-by-step recipes and cooking tips, visit my website at \nhttp://www.huangkitchen.com