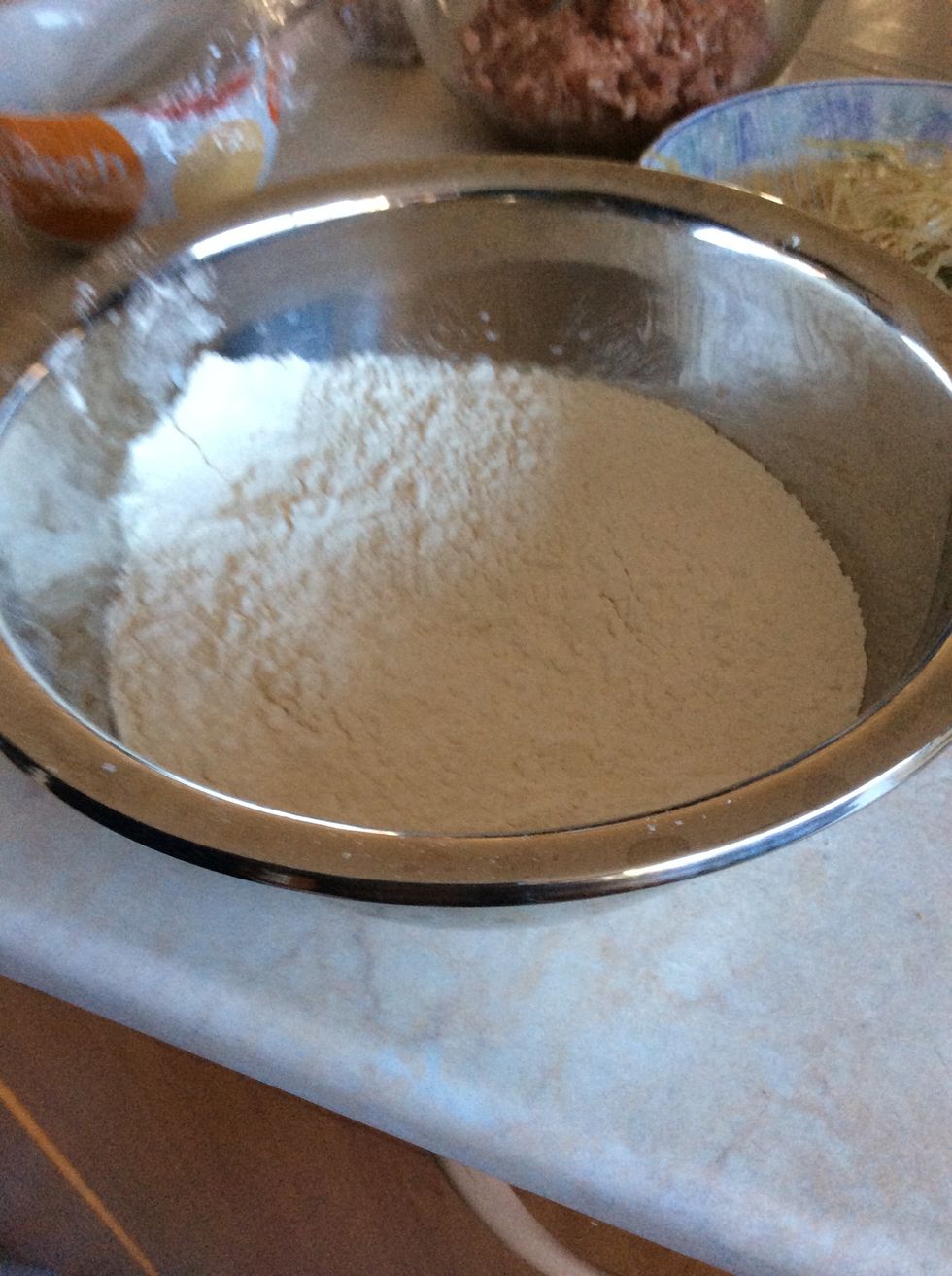 Put your flour in a large bowl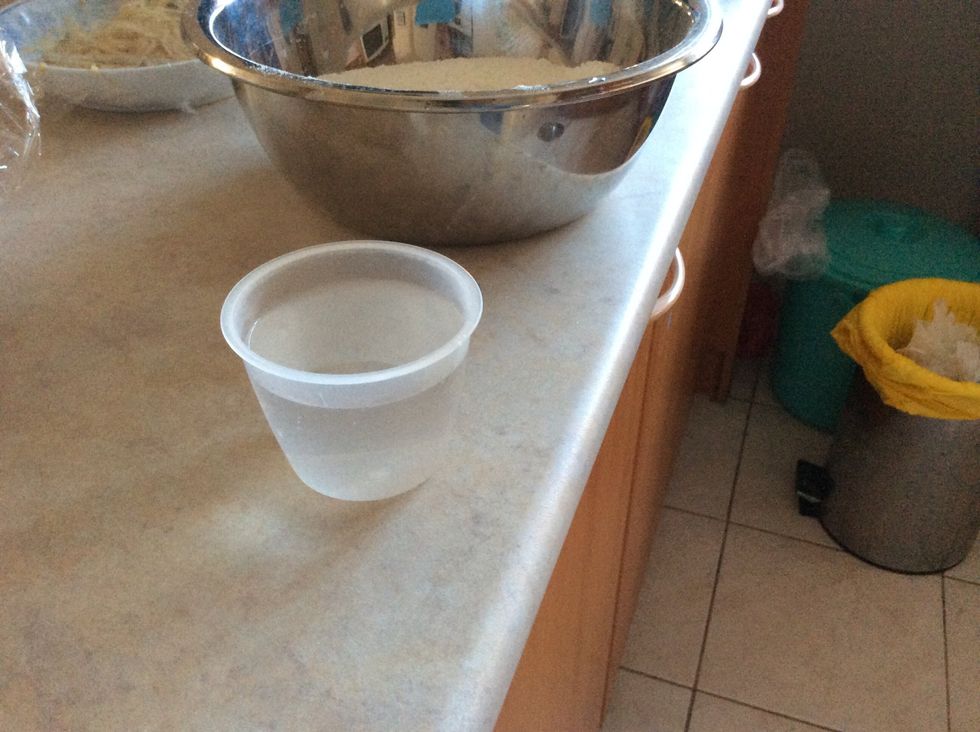 Apply 2 small cups of water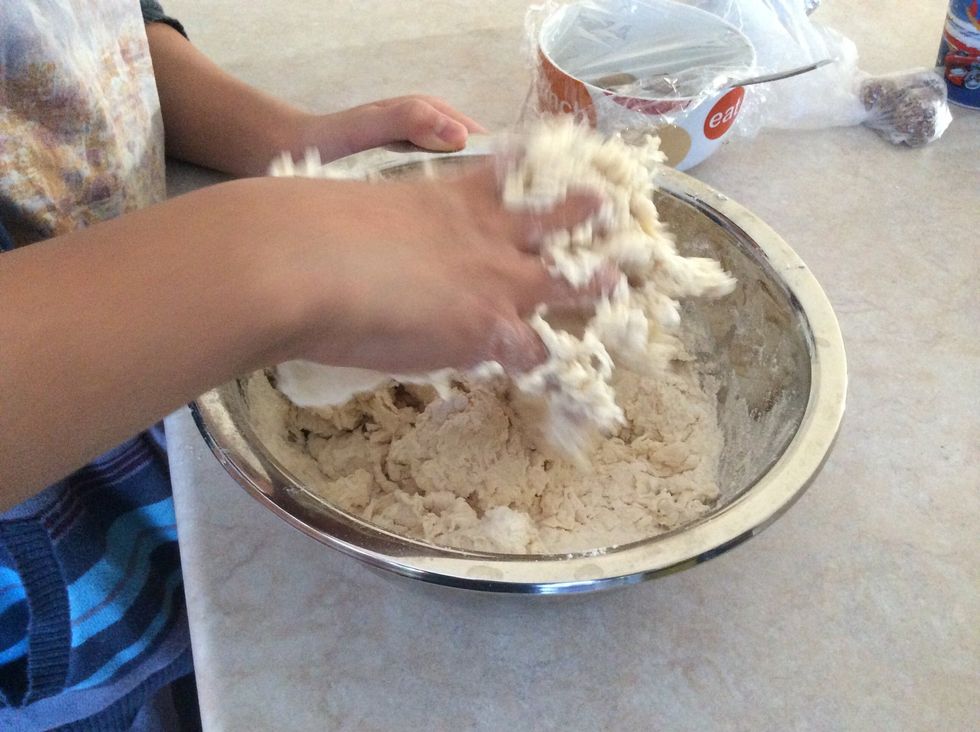 Mix flour with your hands until it becomes one piece
This is what it should look like, remember to let it sit for 30 minutes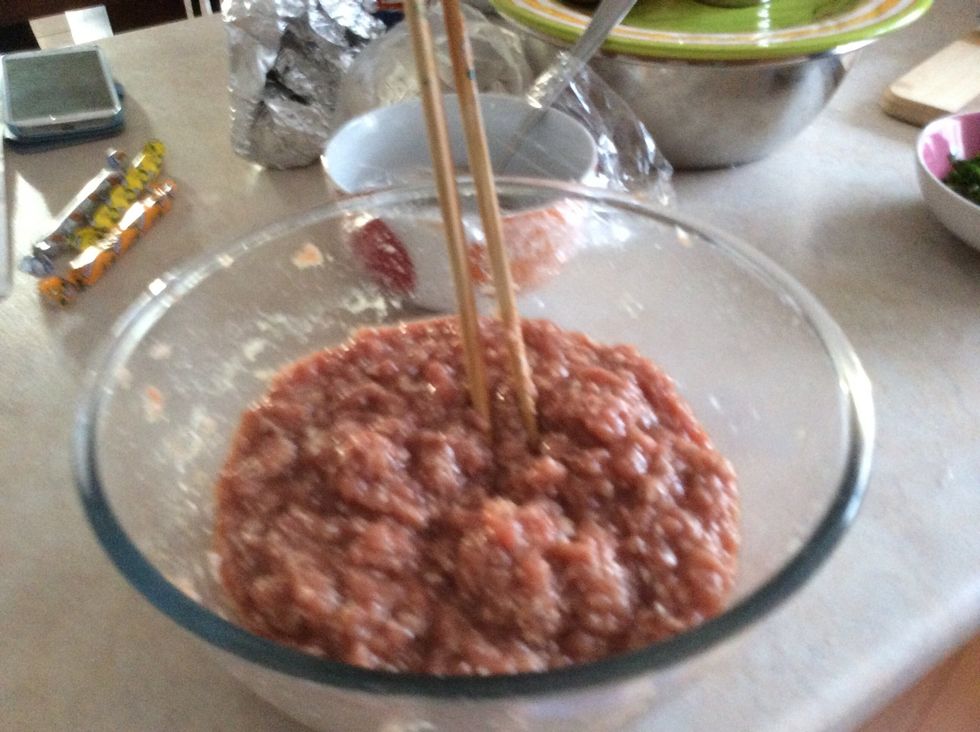 Add the soy sauce and the salt to the meat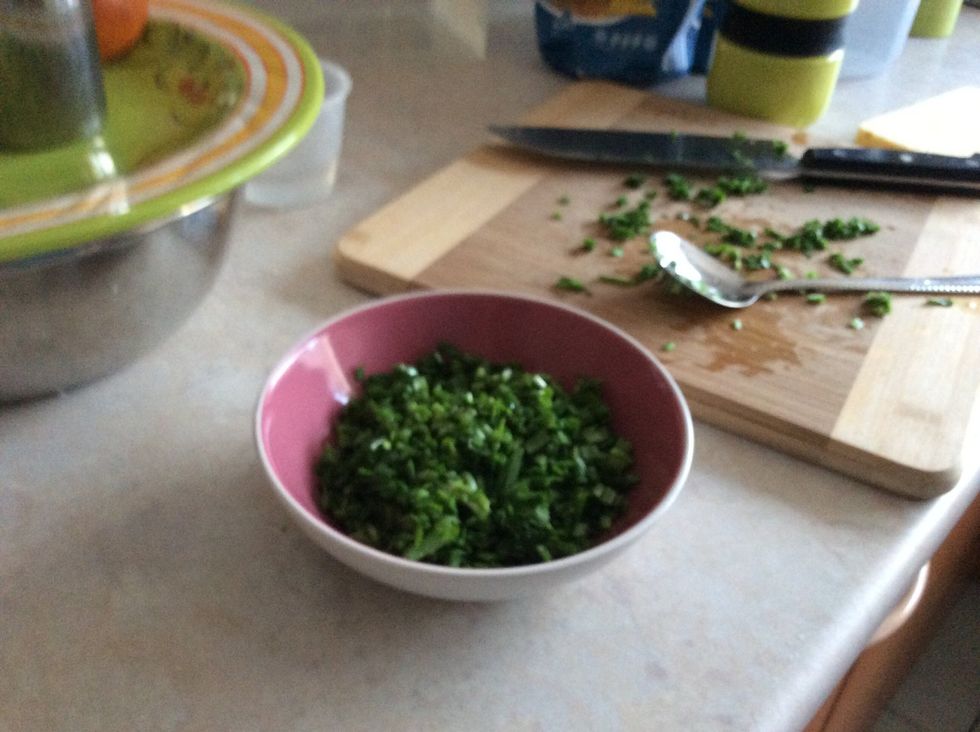 Chop up your chives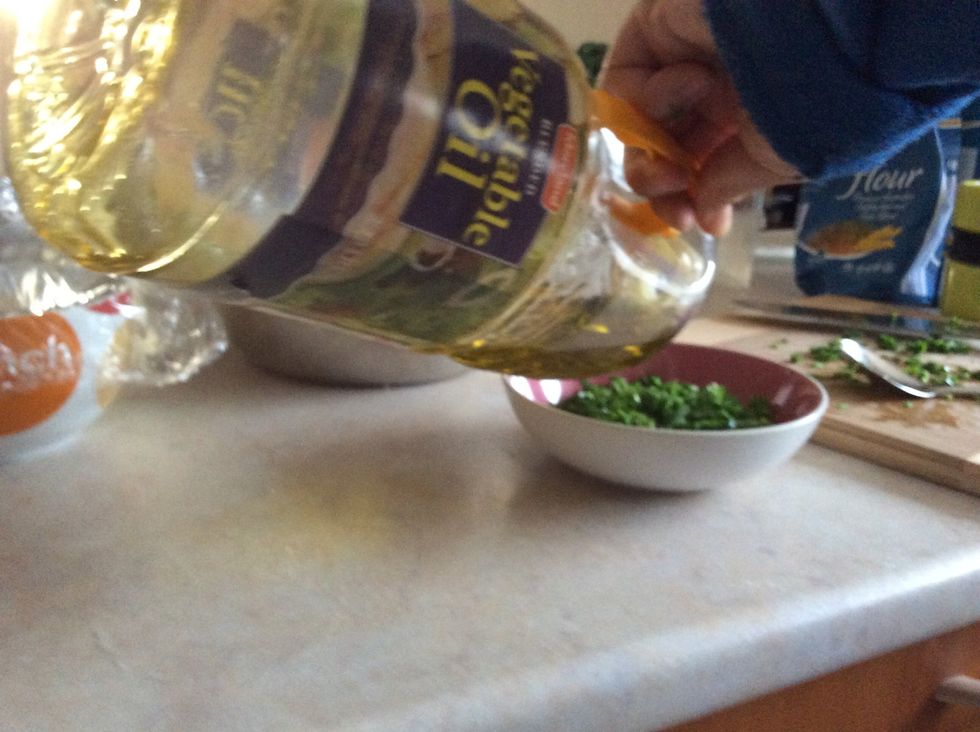 Add olive oil to the chives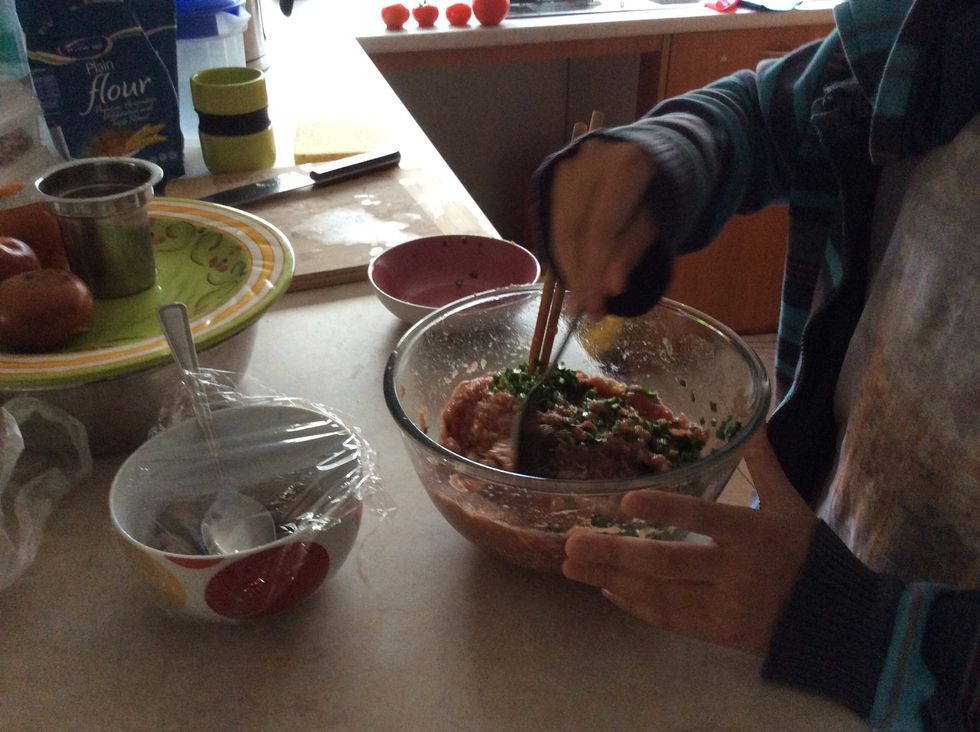 Mix your chives with your meat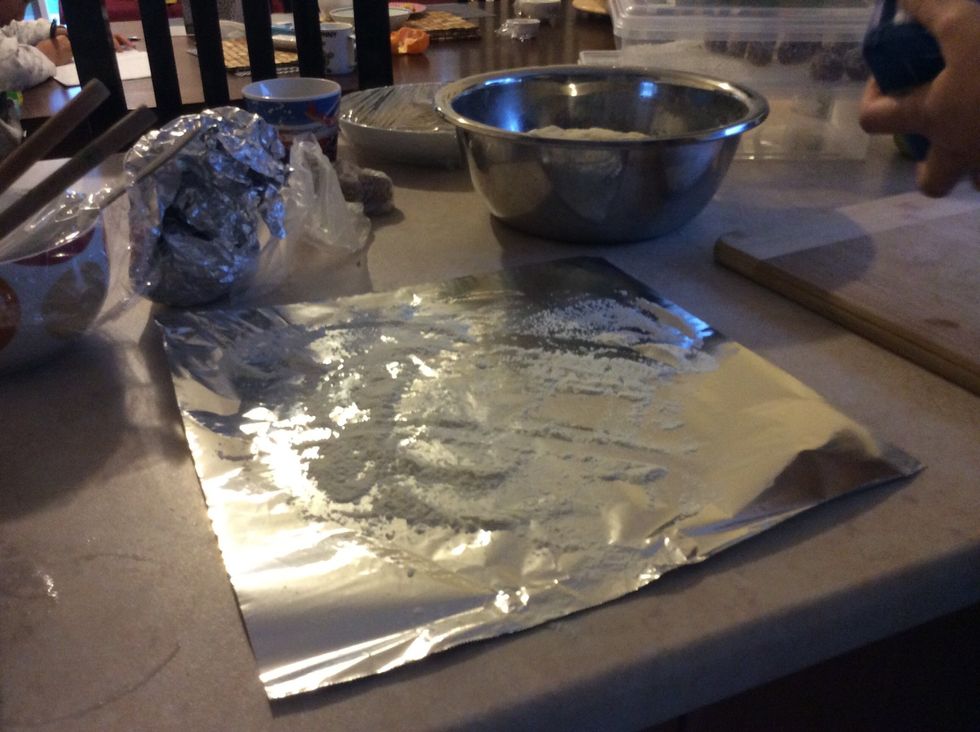 Lay out some tin foil and put some flour on top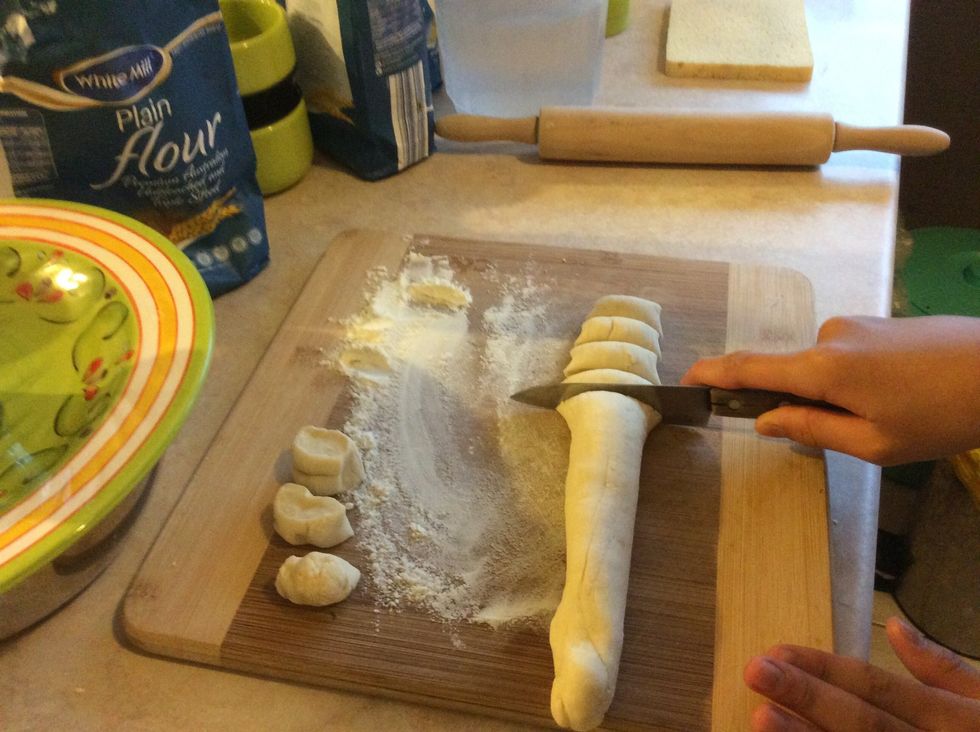 Next, grab some flour and roll it into a long strip. Next thing you need to do is chop up the strip. The pieces don't have to be very big.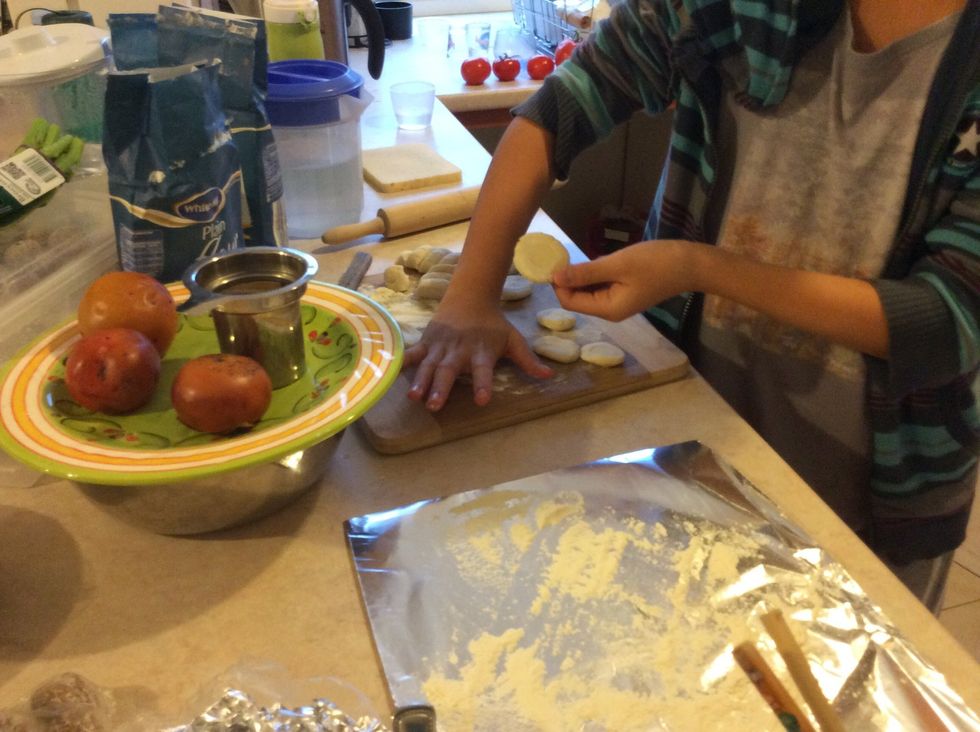 Squash the small pieces of flour
Roll your flour until it's a good size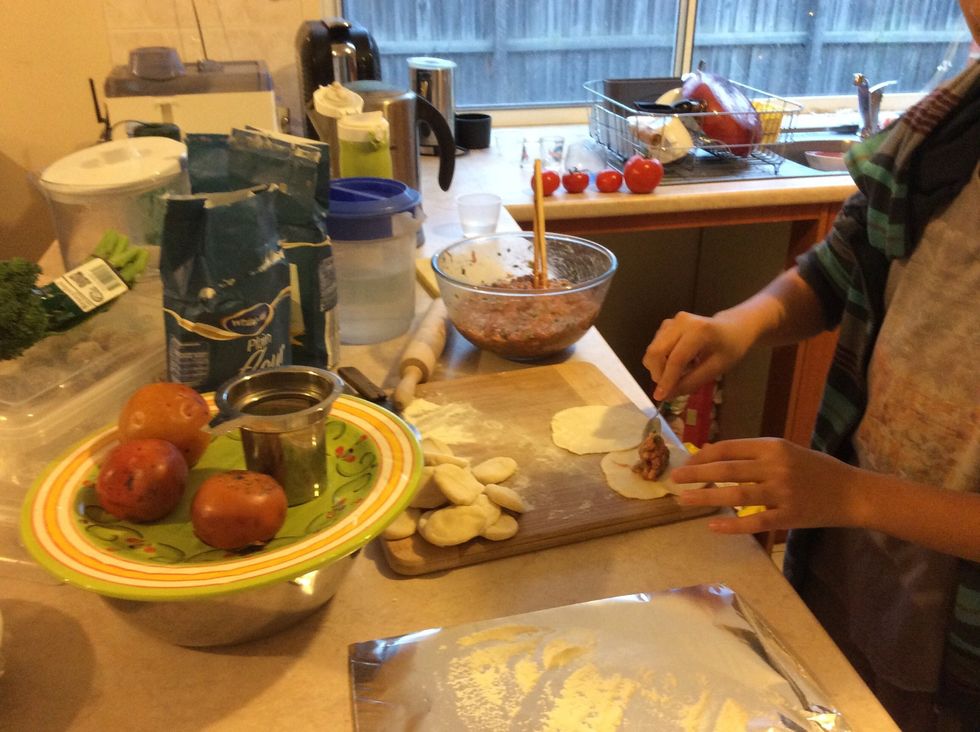 Get a little bit of meat and put it in the flour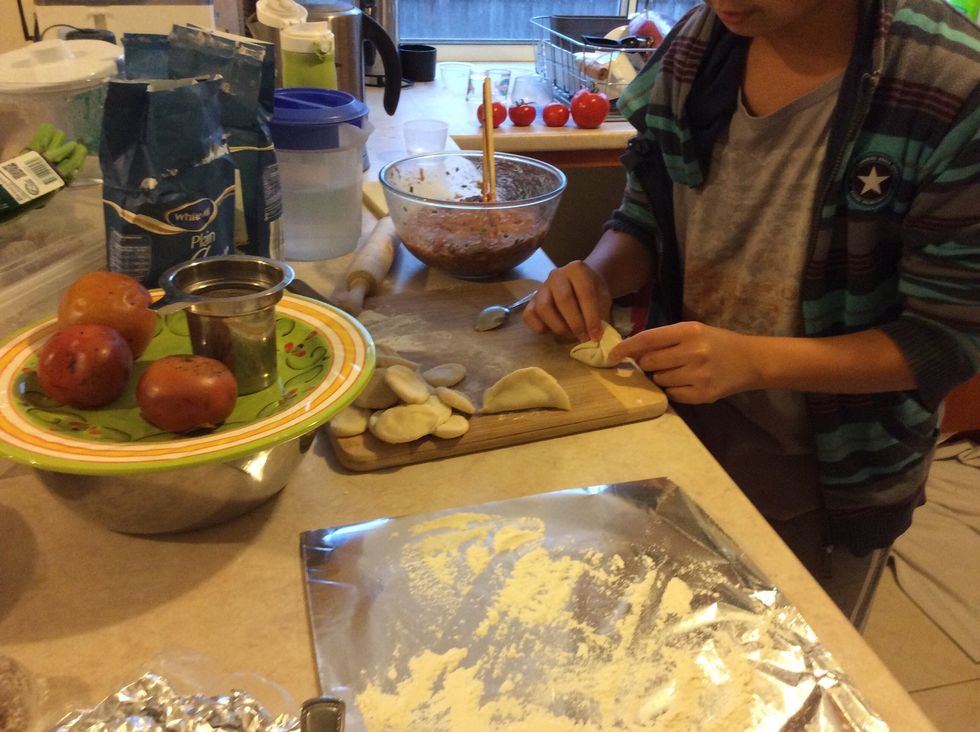 Get the two tips of the flour and push them together. Then get the edge of the flour and push them out wards, then gently push them together.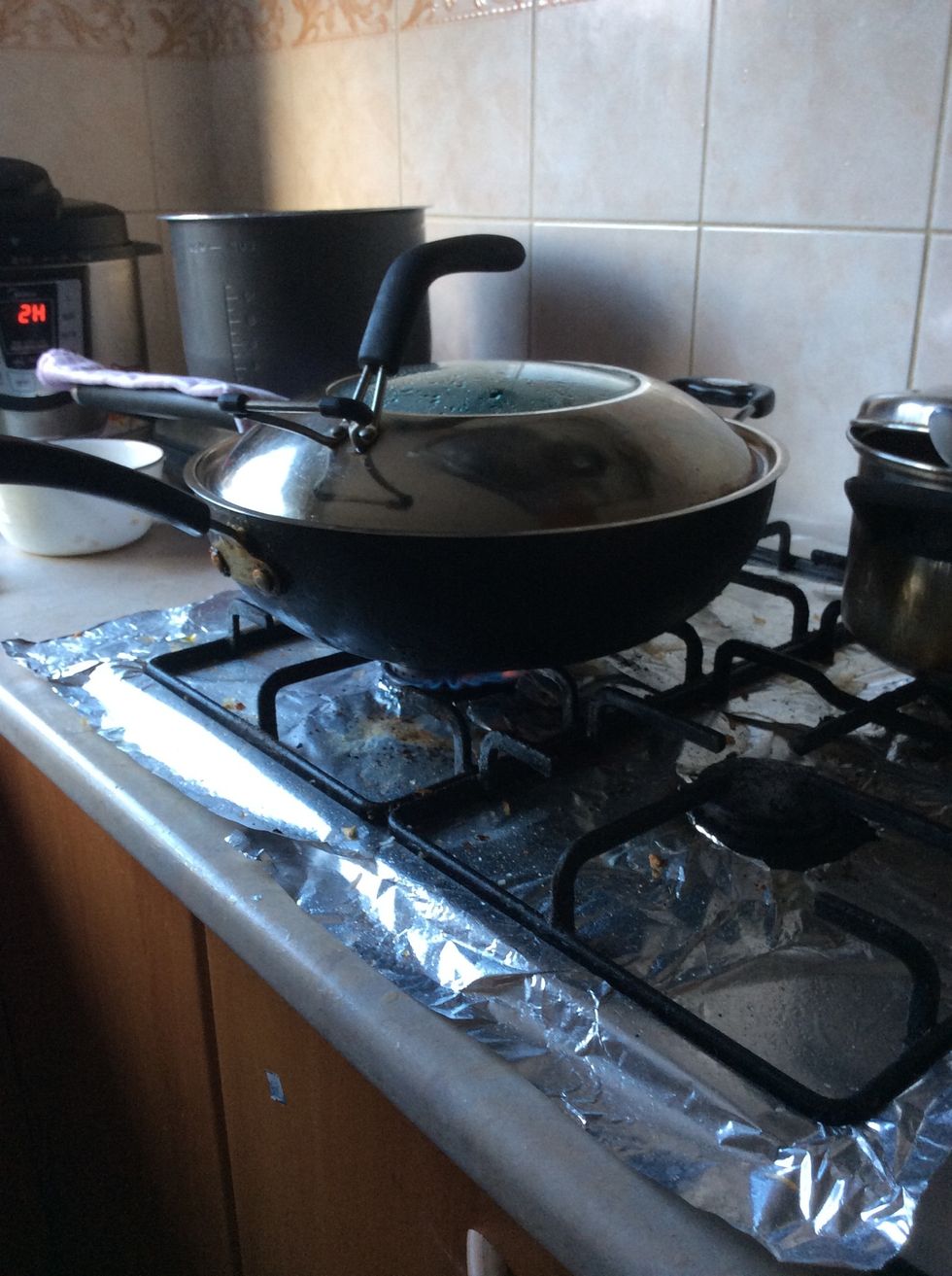 Half fill a pot and boil the water. Use high flame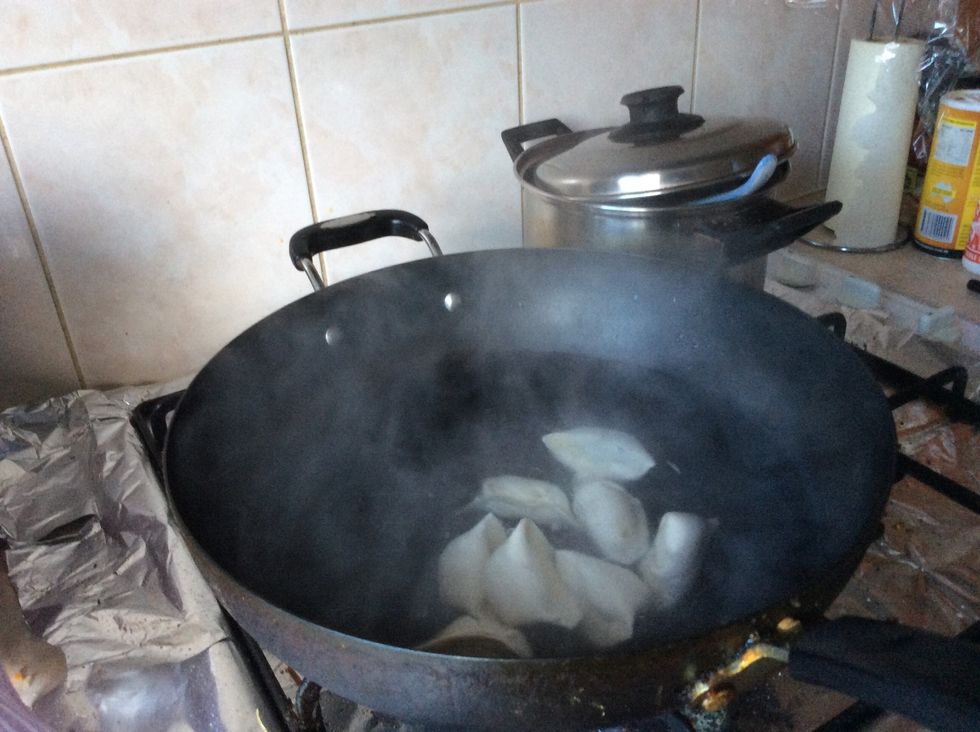 Put the dumpling in, then put the lid on and wait until it boils.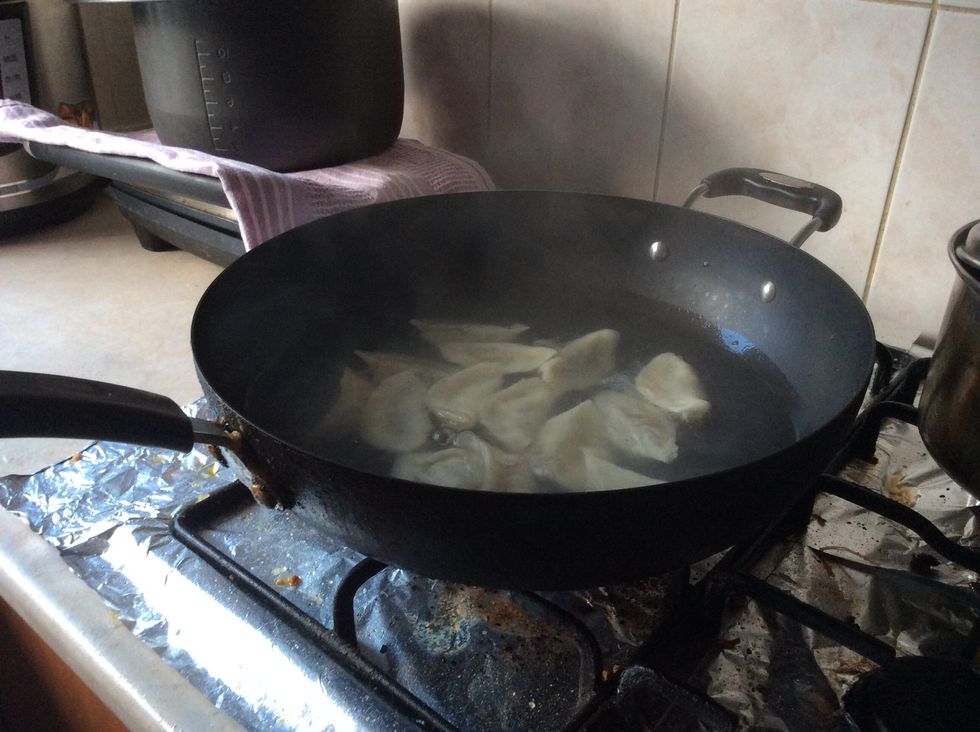 When the dumplings boil add a cup of water in. Repeat this 3 times.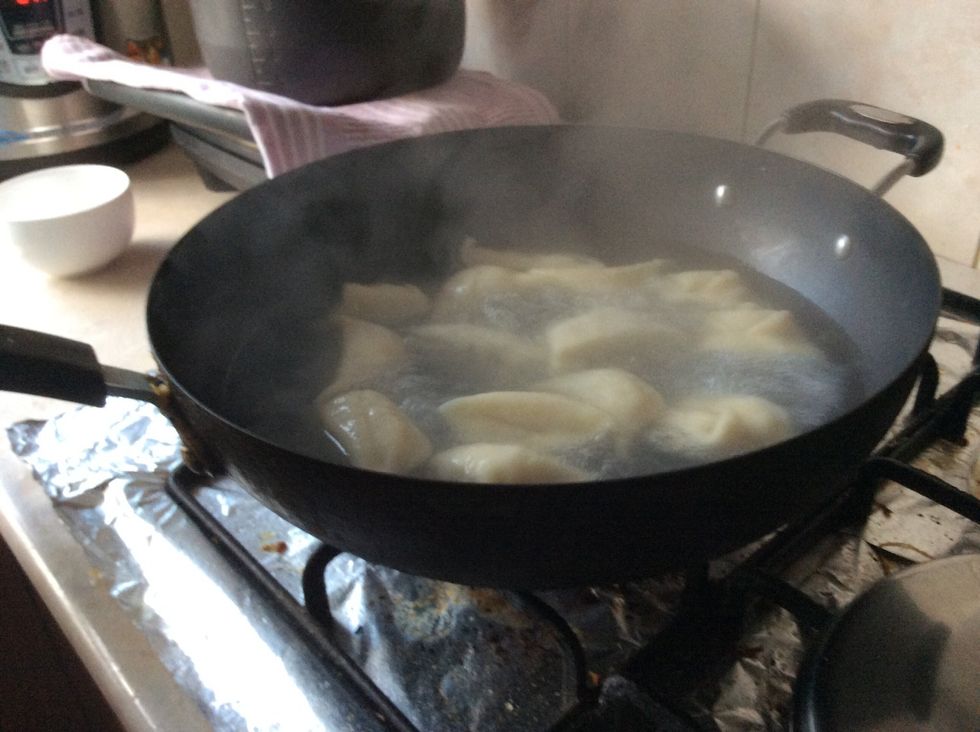 When the dumpling are ready they will float.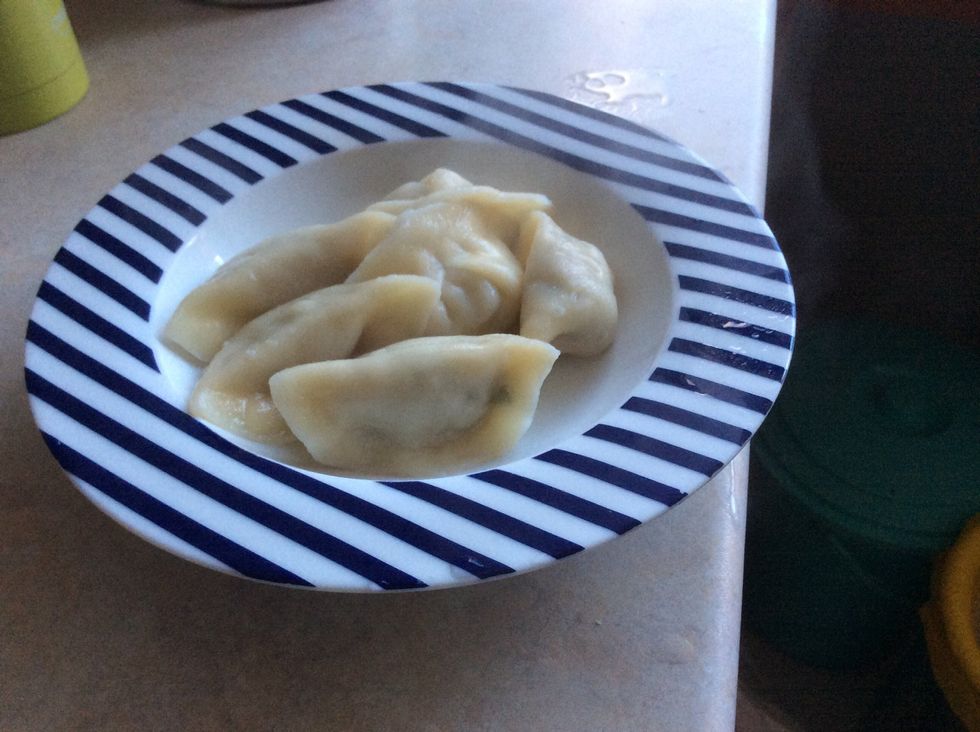 This is what it will look like, you can add a little bit of soy sauce when finished. Enjoy
1.0Tbsp Soy sauce
500.0g Flour
500.0g Pork mince
1.0bnch Chives
Water
1.0 Large bowl
0.0tsp Salt
0.0tsp Olive oil
Tin foil
Rolling pin