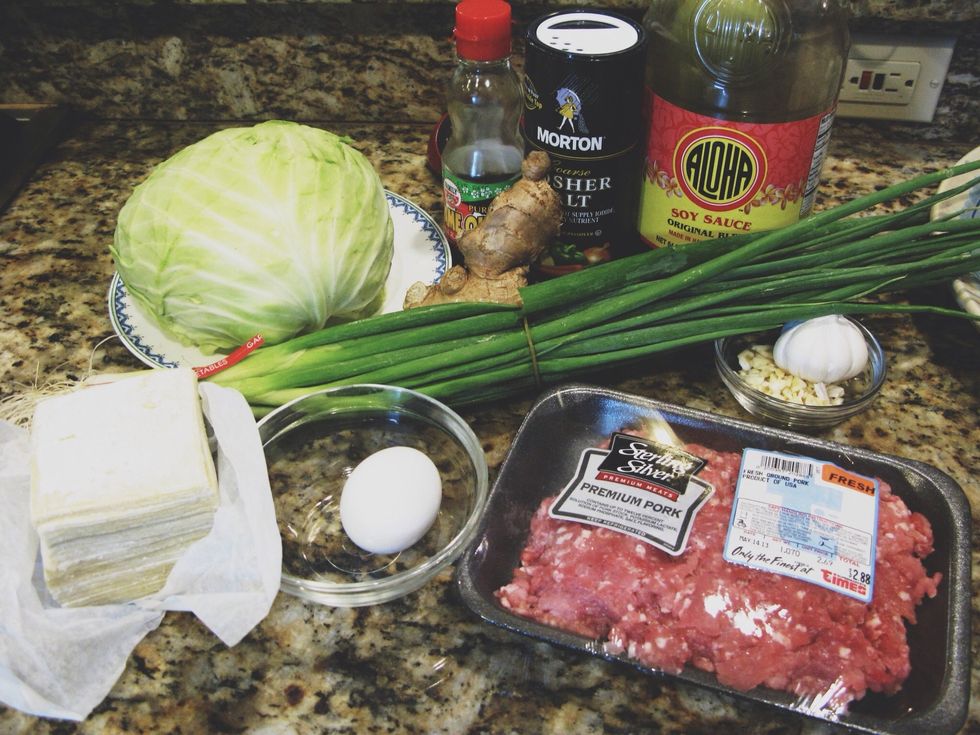 To make traditional Chinese dumplings, these are the ingredients you need to use.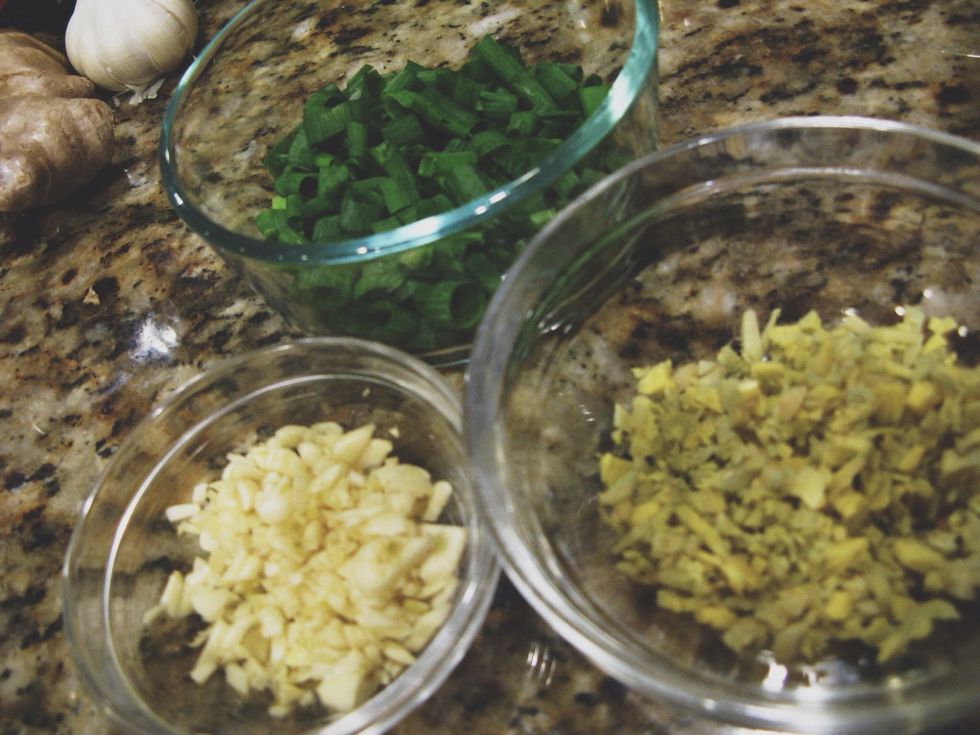 Before you begin, chop the scallions and mince the garlic and ginger into fine pieces. Set aside.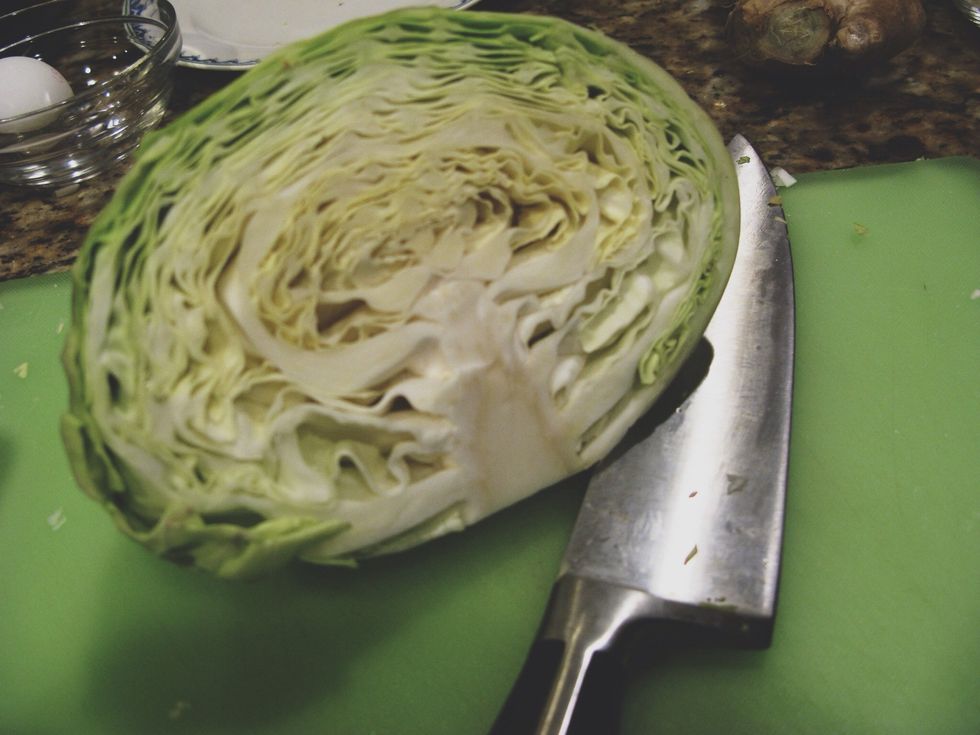 Shred 1/2 pound Chinese cabbage and put it in a large mixing bowl.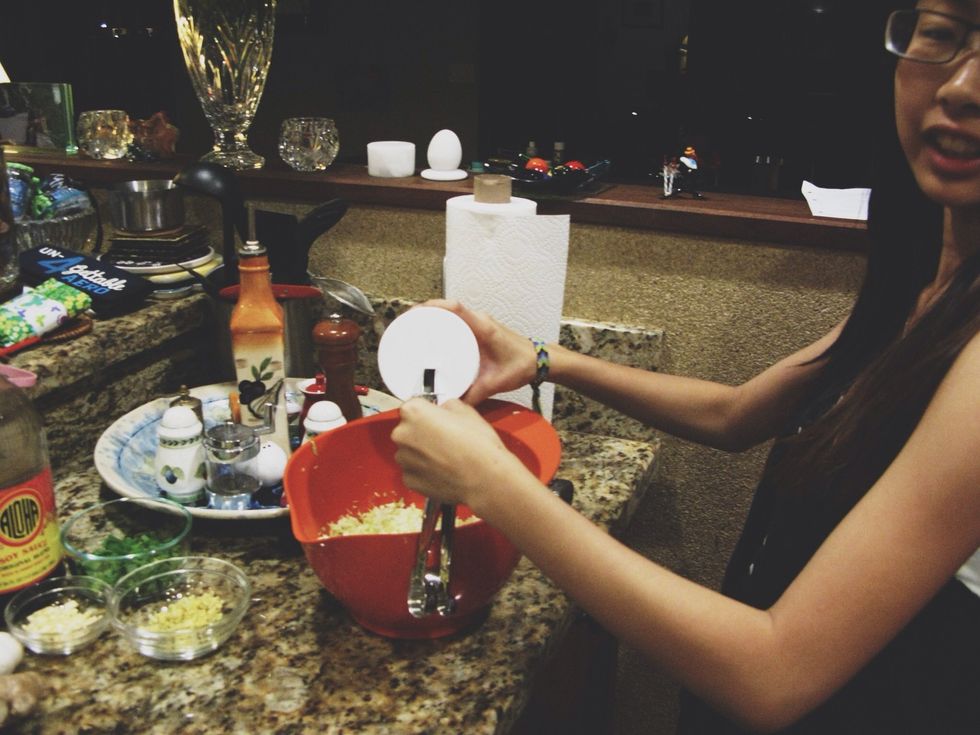 Mix the cabbage with 1/2 teaspoon fine salt. Leave for 2-5 minutes, then drain and squeeze out the excess water.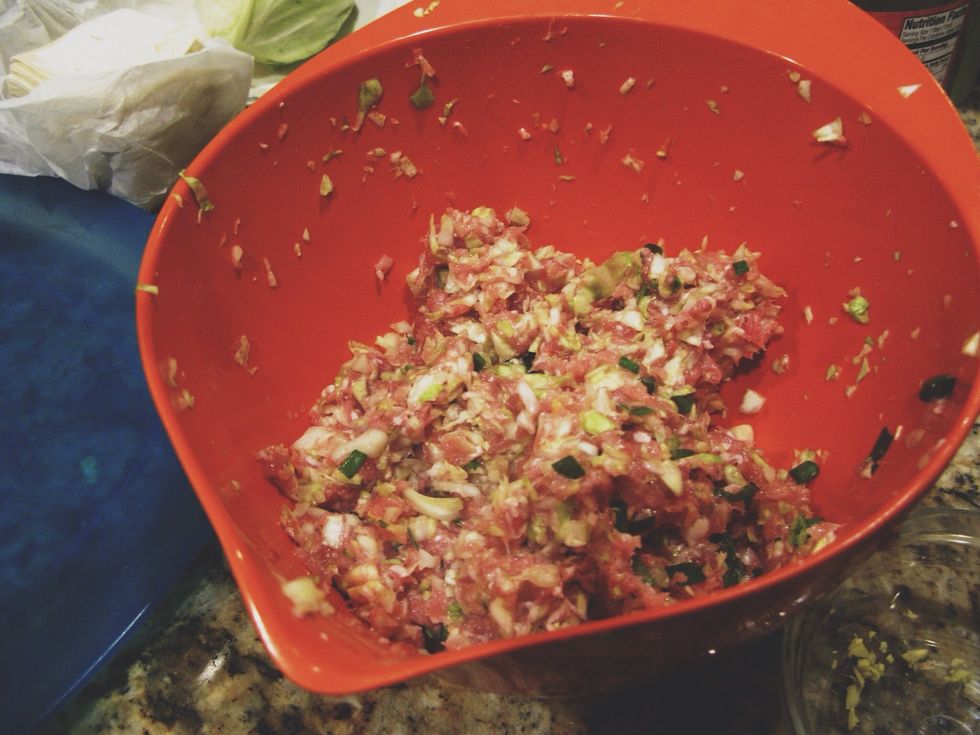 Add all remaining ingredients to the mixing bowl. Knead by hand until the ingredients are thoroughly combined.
Next comes wrapping the dumplings. First, prepare a small bowl of cold water.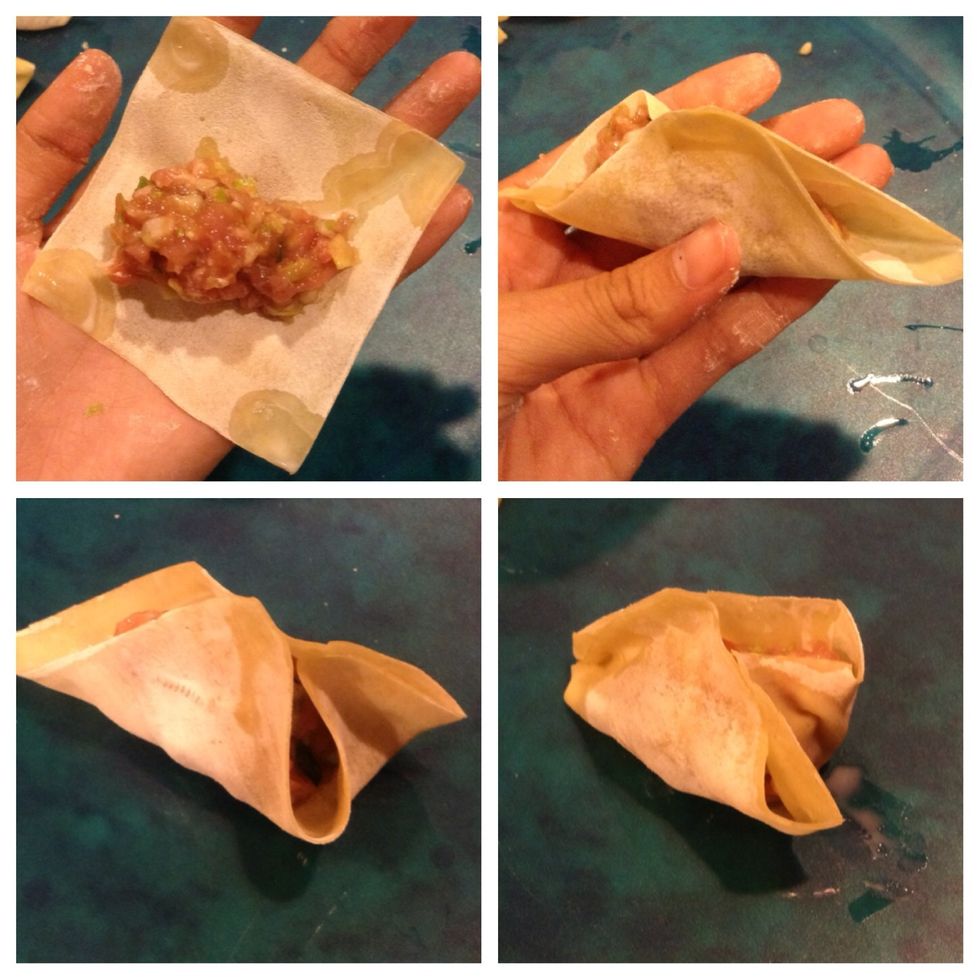 Put a spoonful of filling on a dumpling wrapper. Using your fingertip, moisten edges of dumpling with water. Fold wrapper in half, forming a half moon, and pleat the edges, pressing firmly to seal.
There are also many other ways to wrap a dumpling. My sister likes making this "pillow" style dumpling!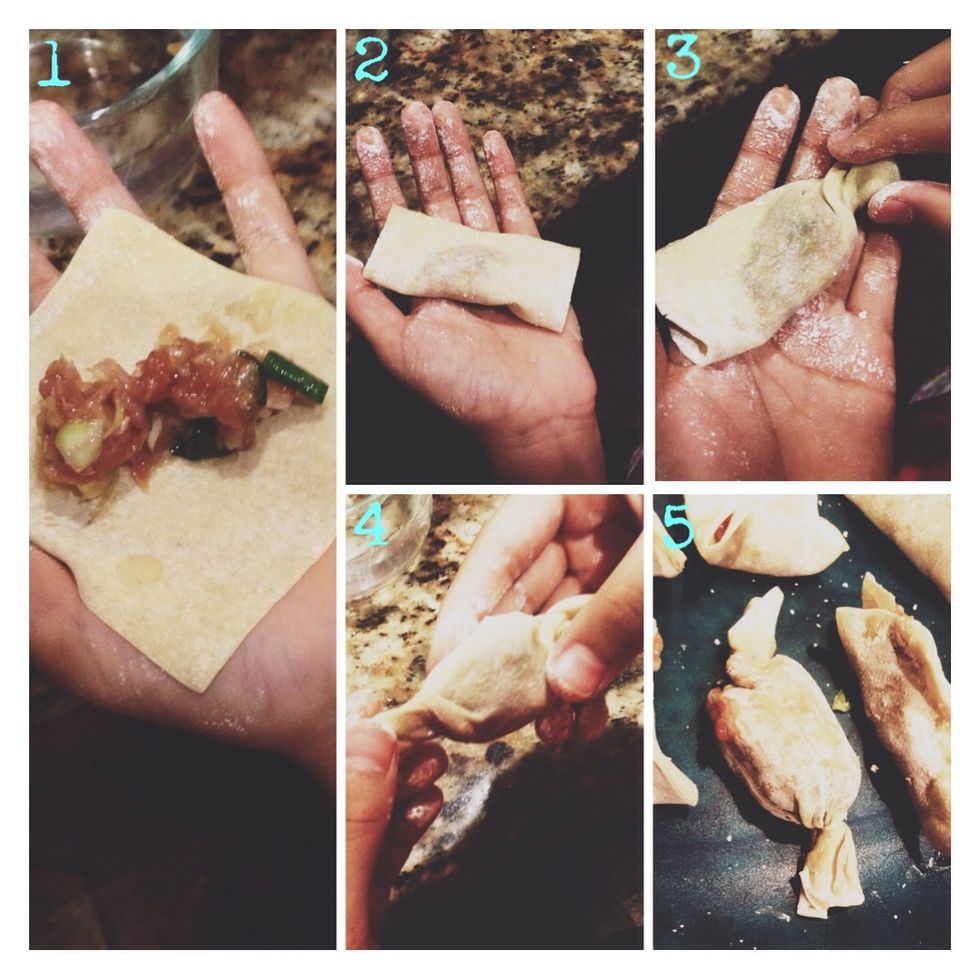 The "candy wrapper" dumpling.
Continue this process until all the filling is used.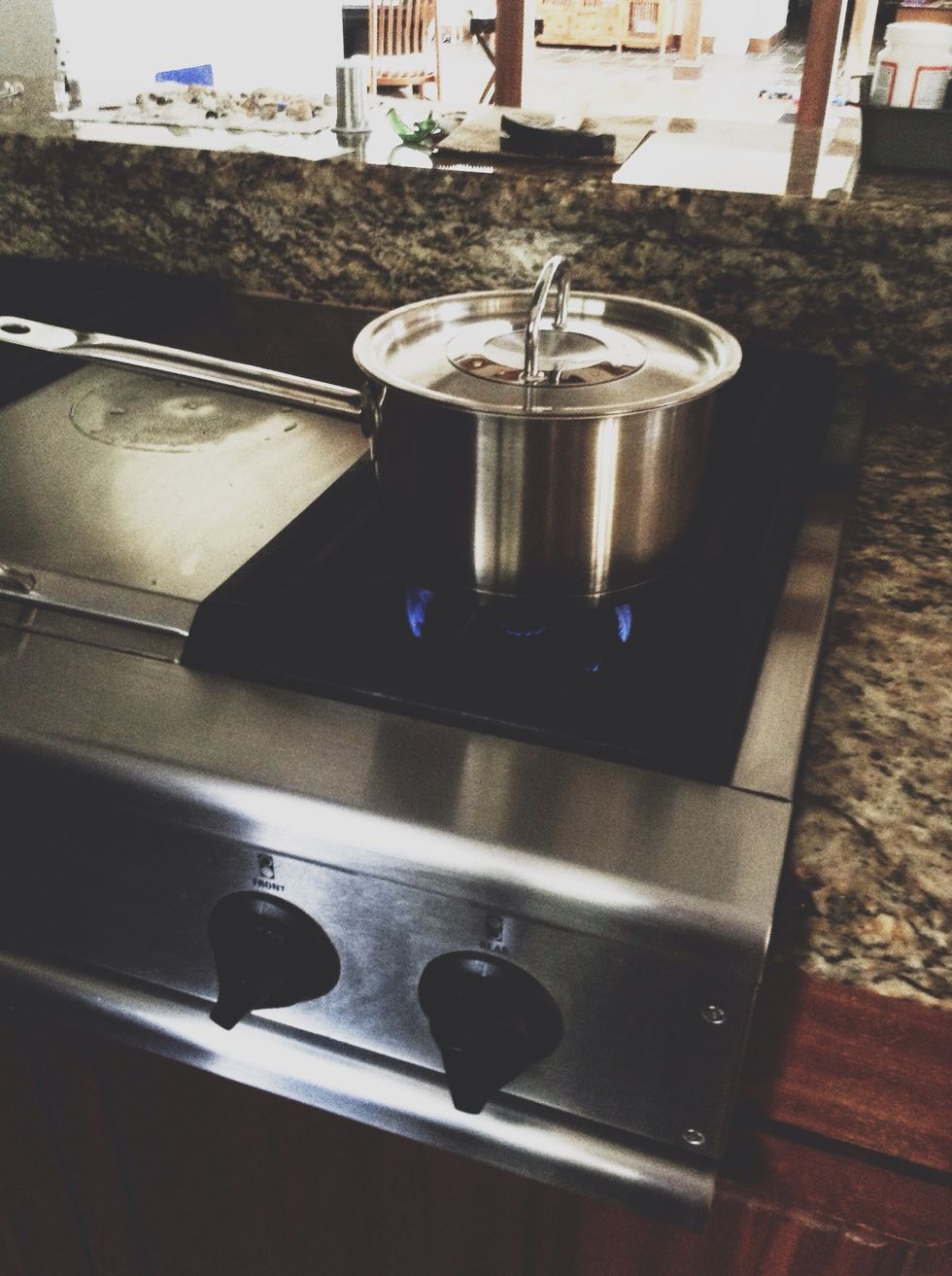 You can either fry or boil the dumplings. If you boil them, place a pot on the stove on high temperature. Wait until the water is boiling.
In small batches, place dumplings in the pot. The dumplings are cooked when they rise to the top.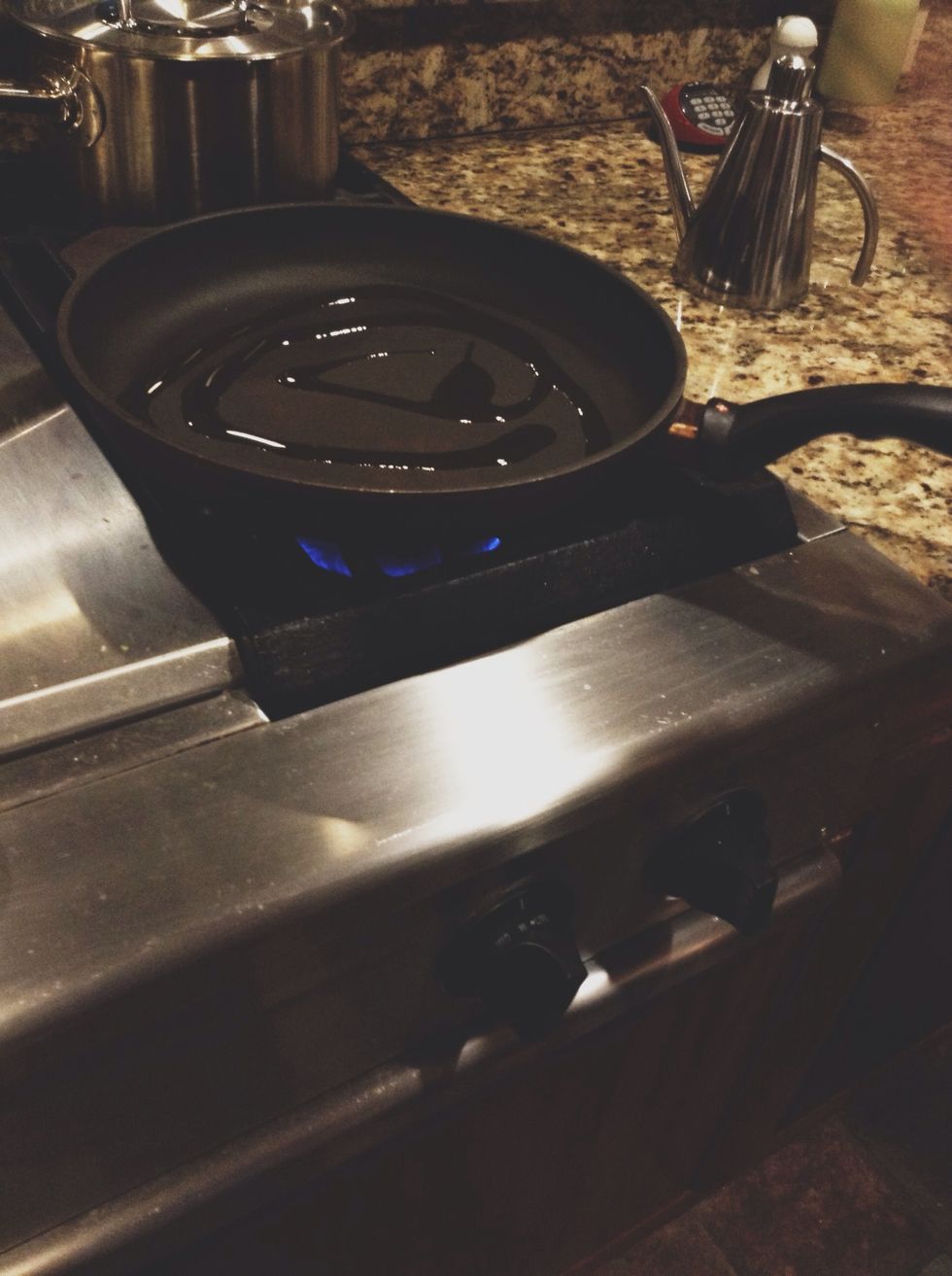 To fry the dumplings, set a pan on the stove on medium-high temperature. I put olive oil on the pan, but any oil is fine.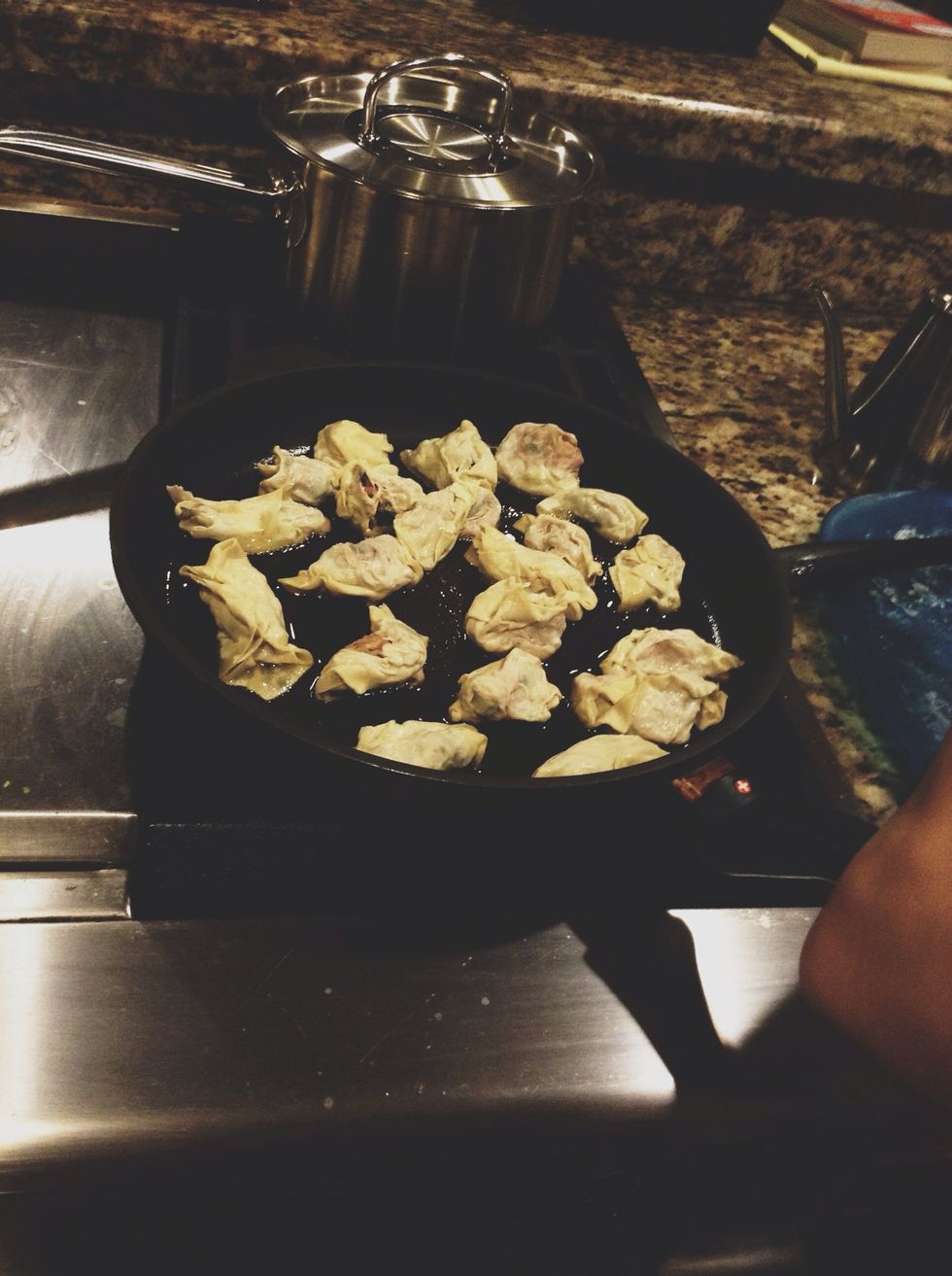 Put the dumplings on the pan to cook.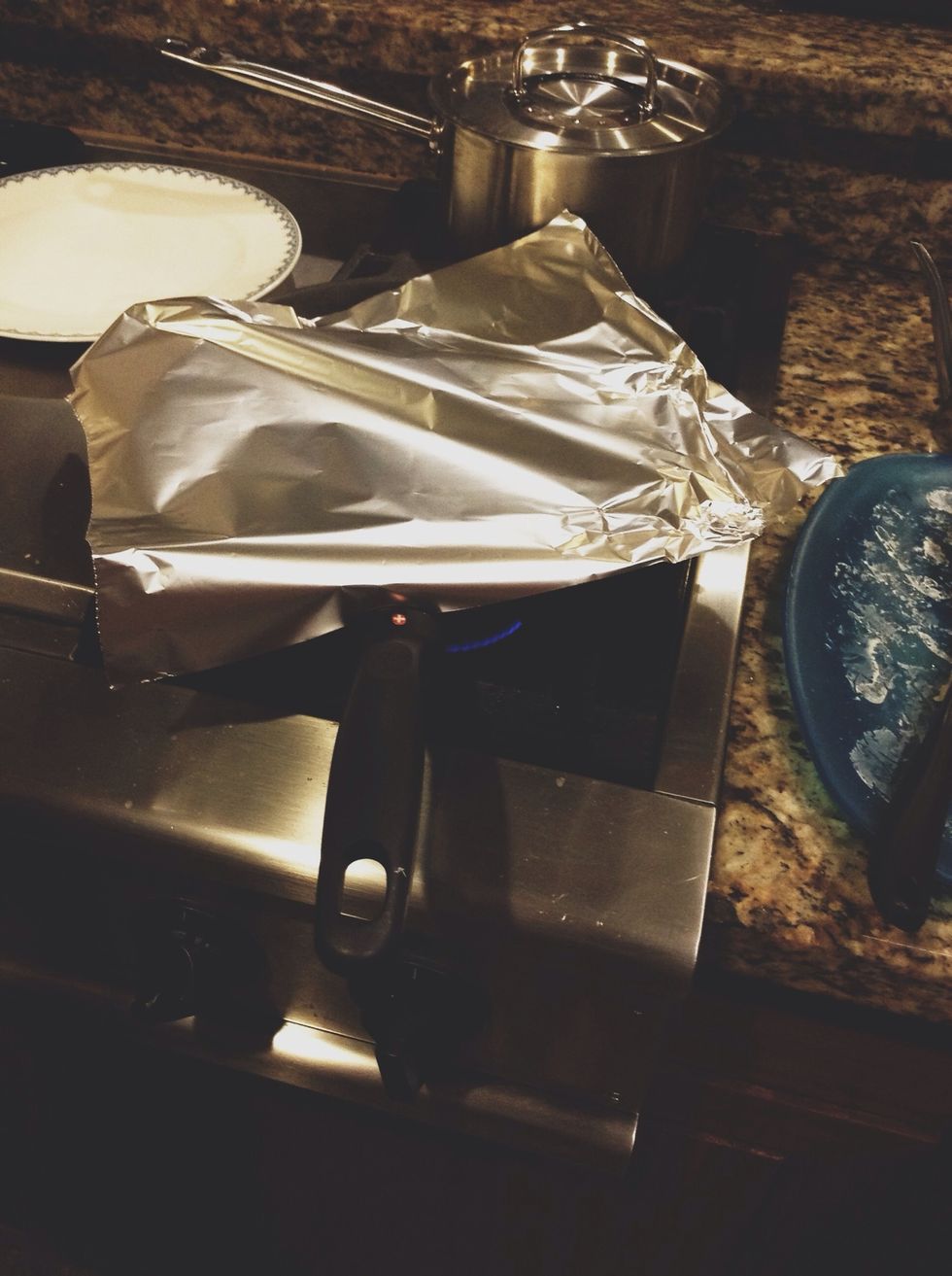 Add two tablespoons of water on the pan, and cover the pan with tinfoil to let the dumplings steam.
After 2-3 minutes, take off the tinfoil and cook the dumplings until they are crispy.
1/2lb Chinese Cabbage
1/2lb ground pork
4.0 scallions
1.0Tbsp ginger
2.0Tbsp soy sauce
1.0 sesame oil
1/2tsp fine salt
1.0 egg
Dumpling wrappers
3.0 cloves garlic