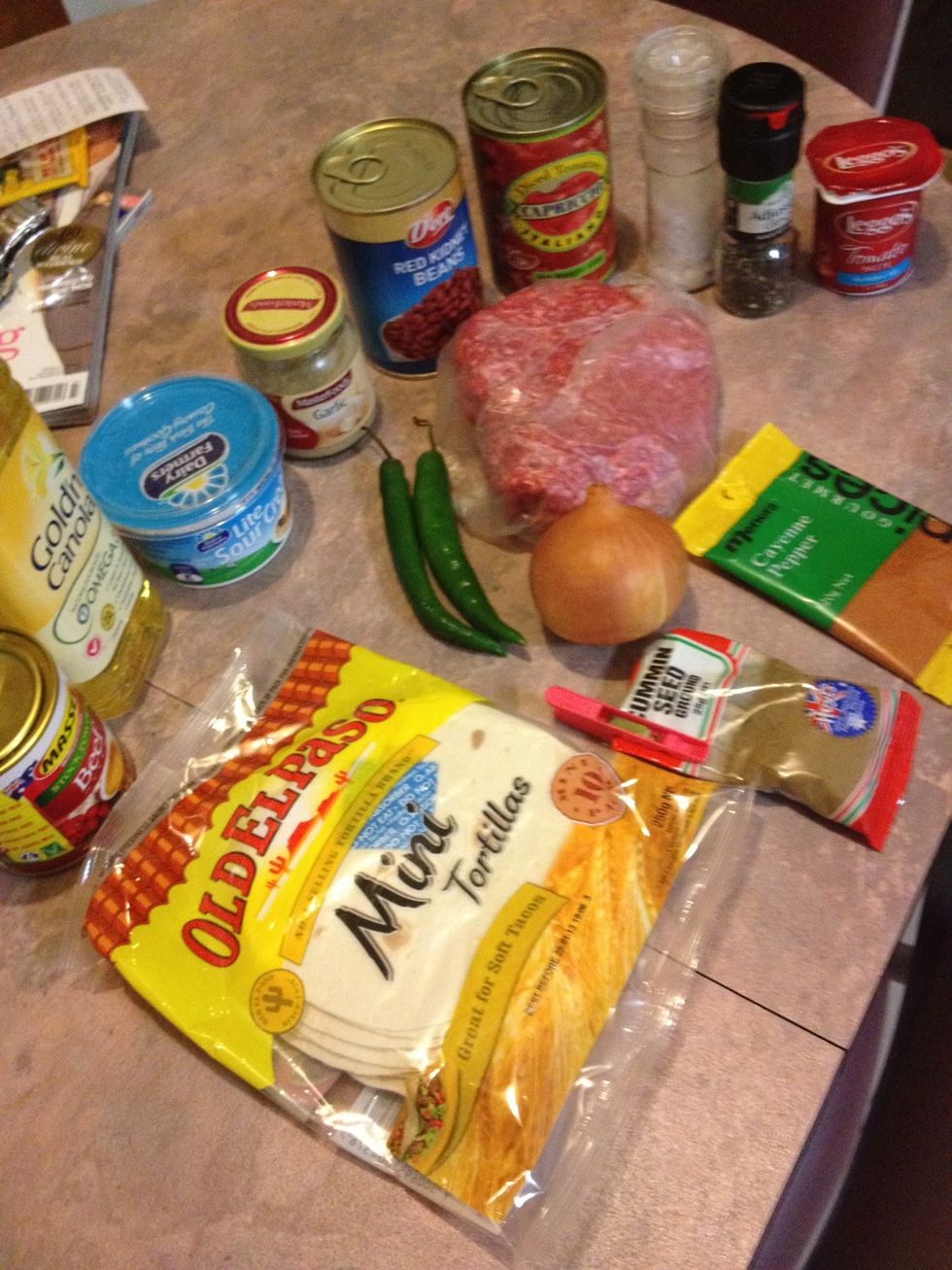 Gather ingredients.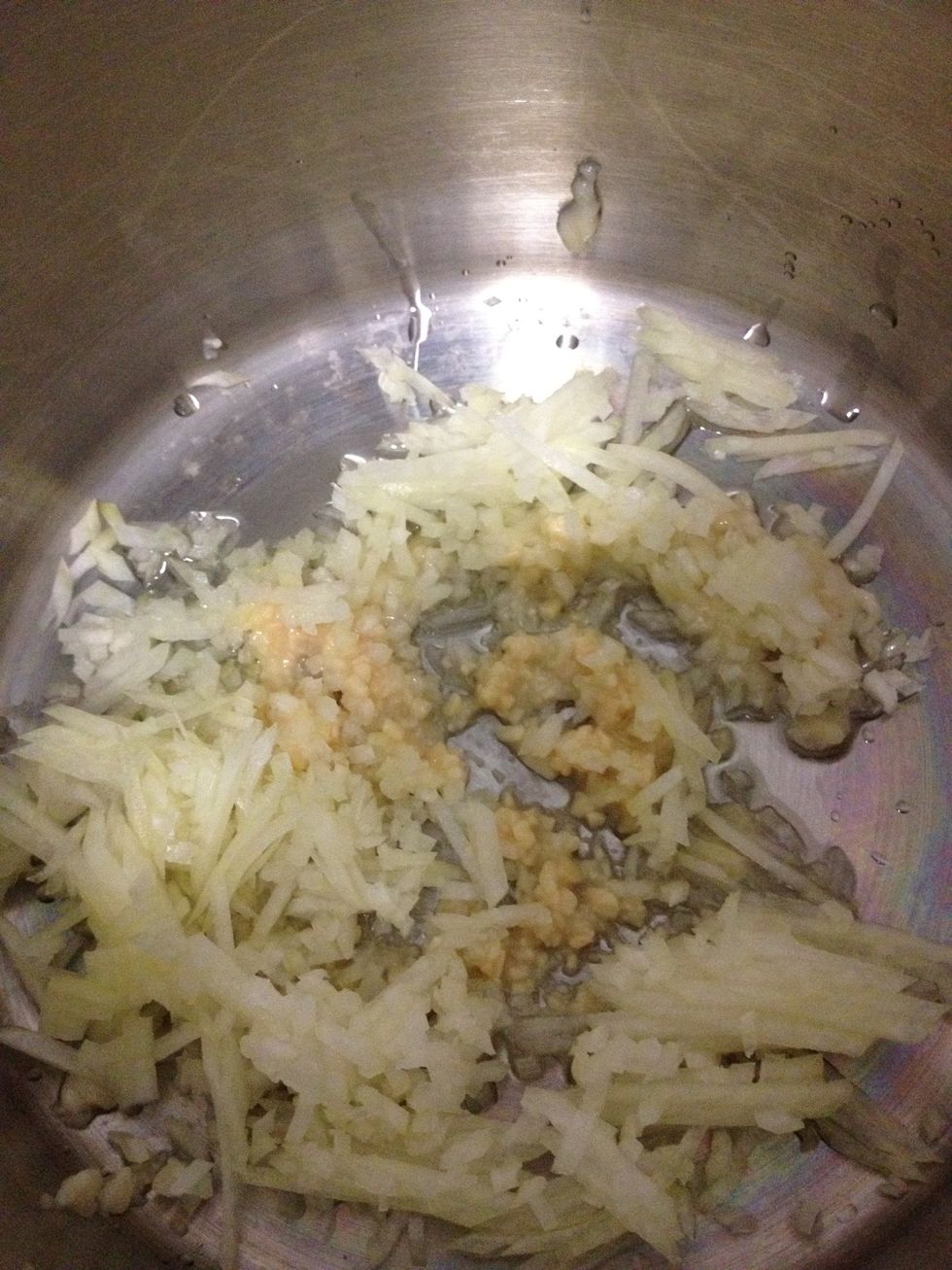 Heat oil and add onion and garlic. Cook for 3 minutes or until onion softens.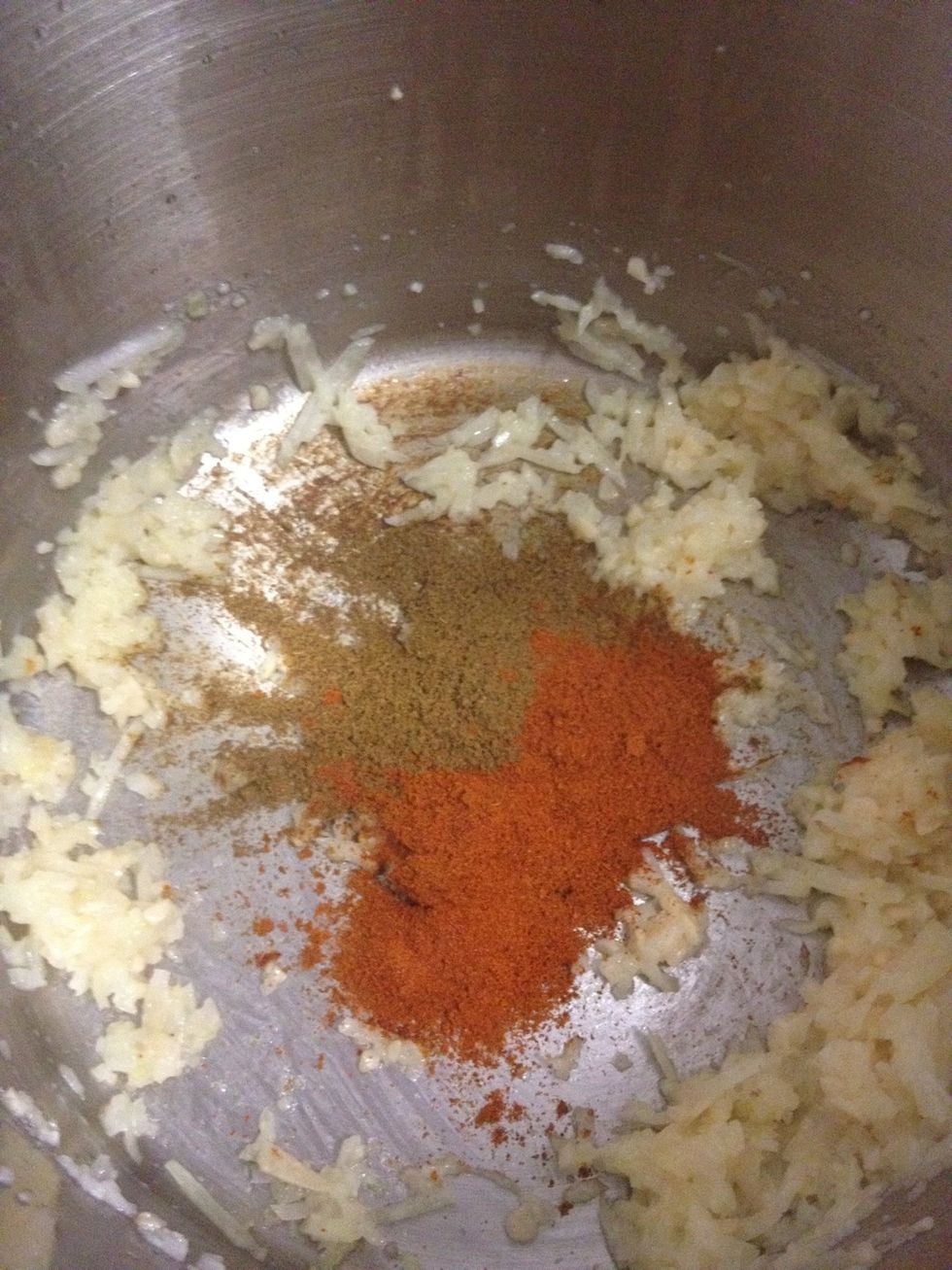 Add cumin, ground coriander and cayenne pepper and cook, stirring for 1 minute.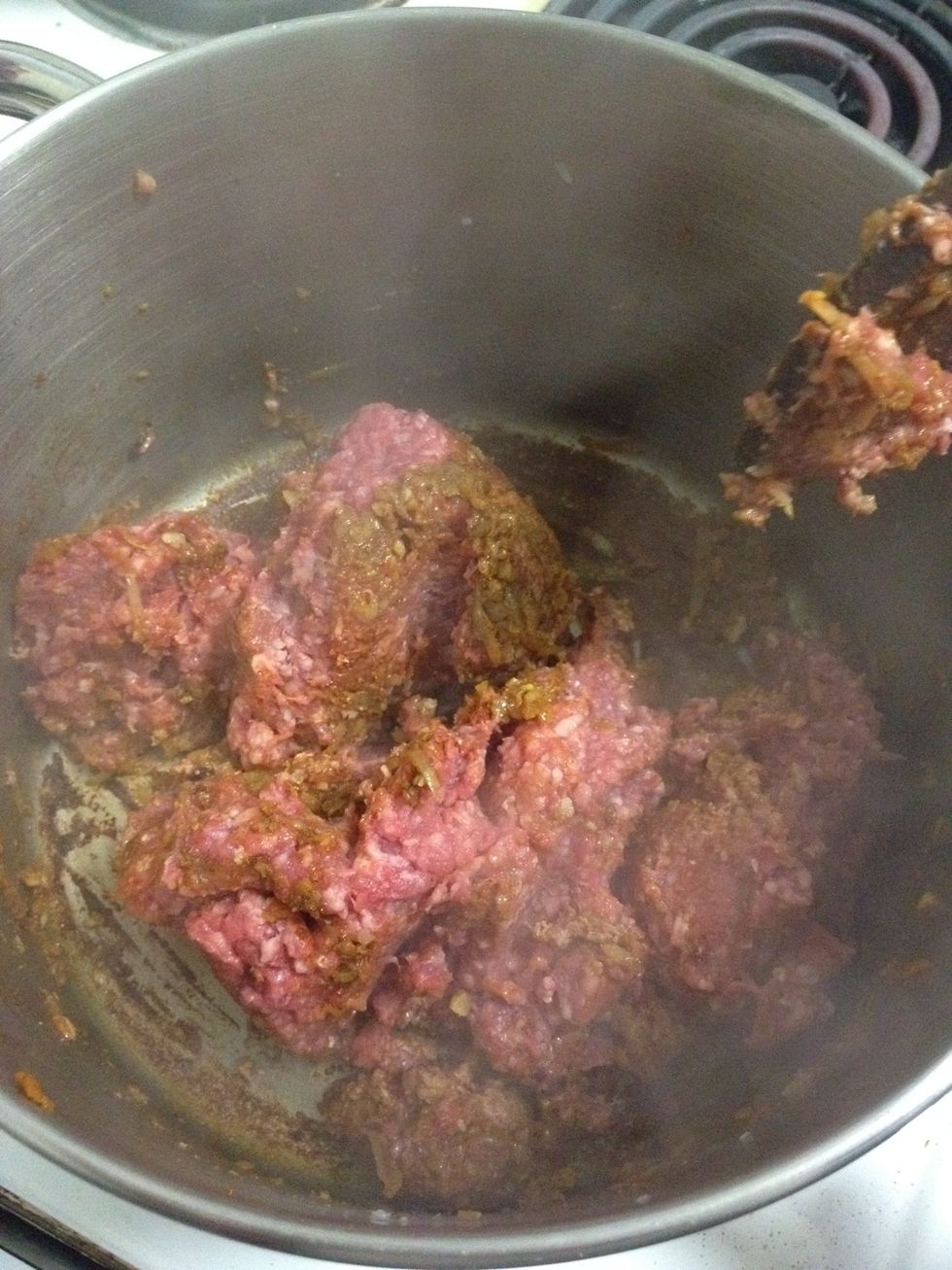 Add mince and cook. Stir with a wooden spoon and break up any lumps, for 5 minutes.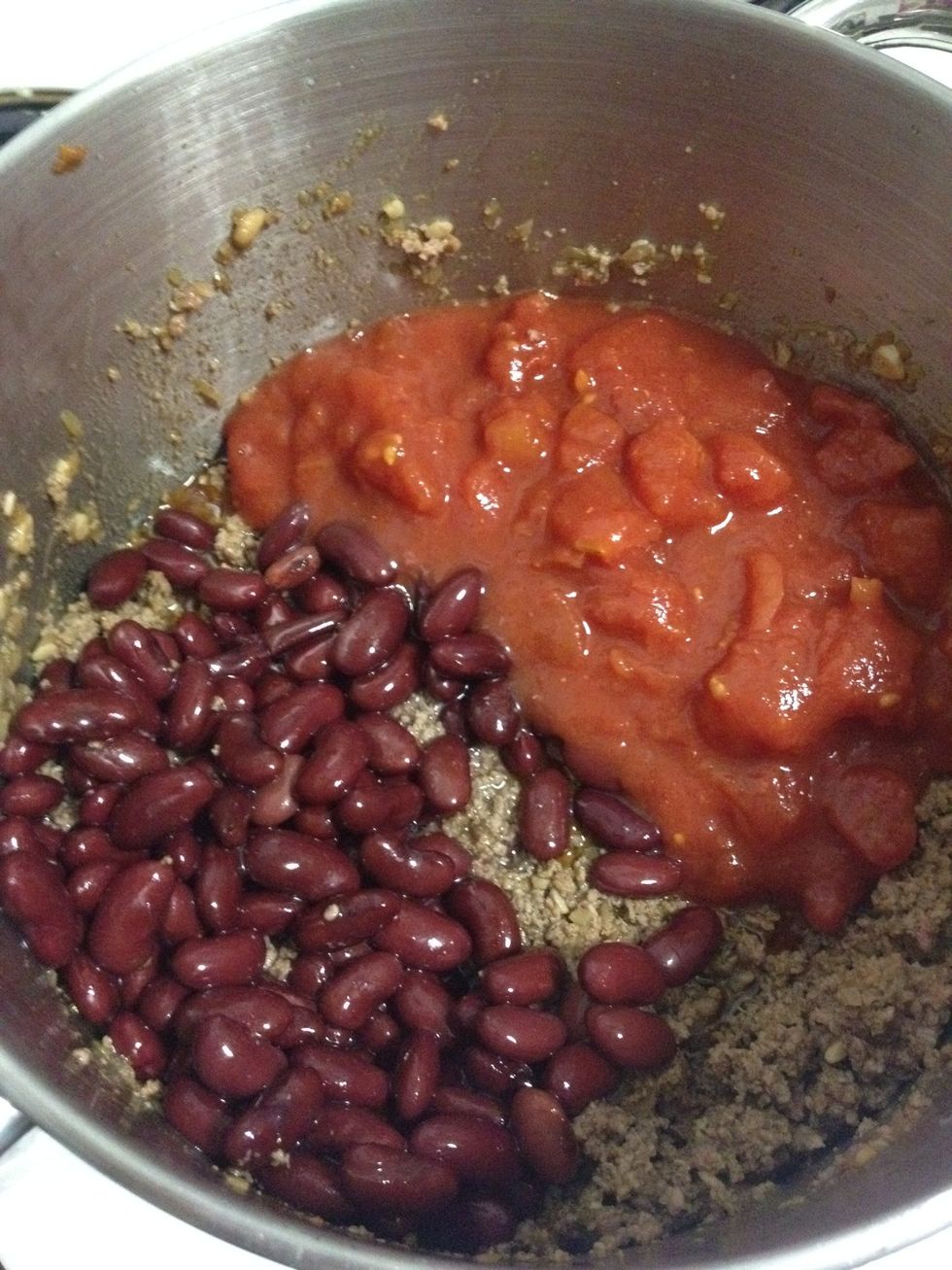 Stir in diced tomatoes, tomato paste and drained kidney beans. Reduce heat to medium and simmer for 10 minutes, stir occasionally.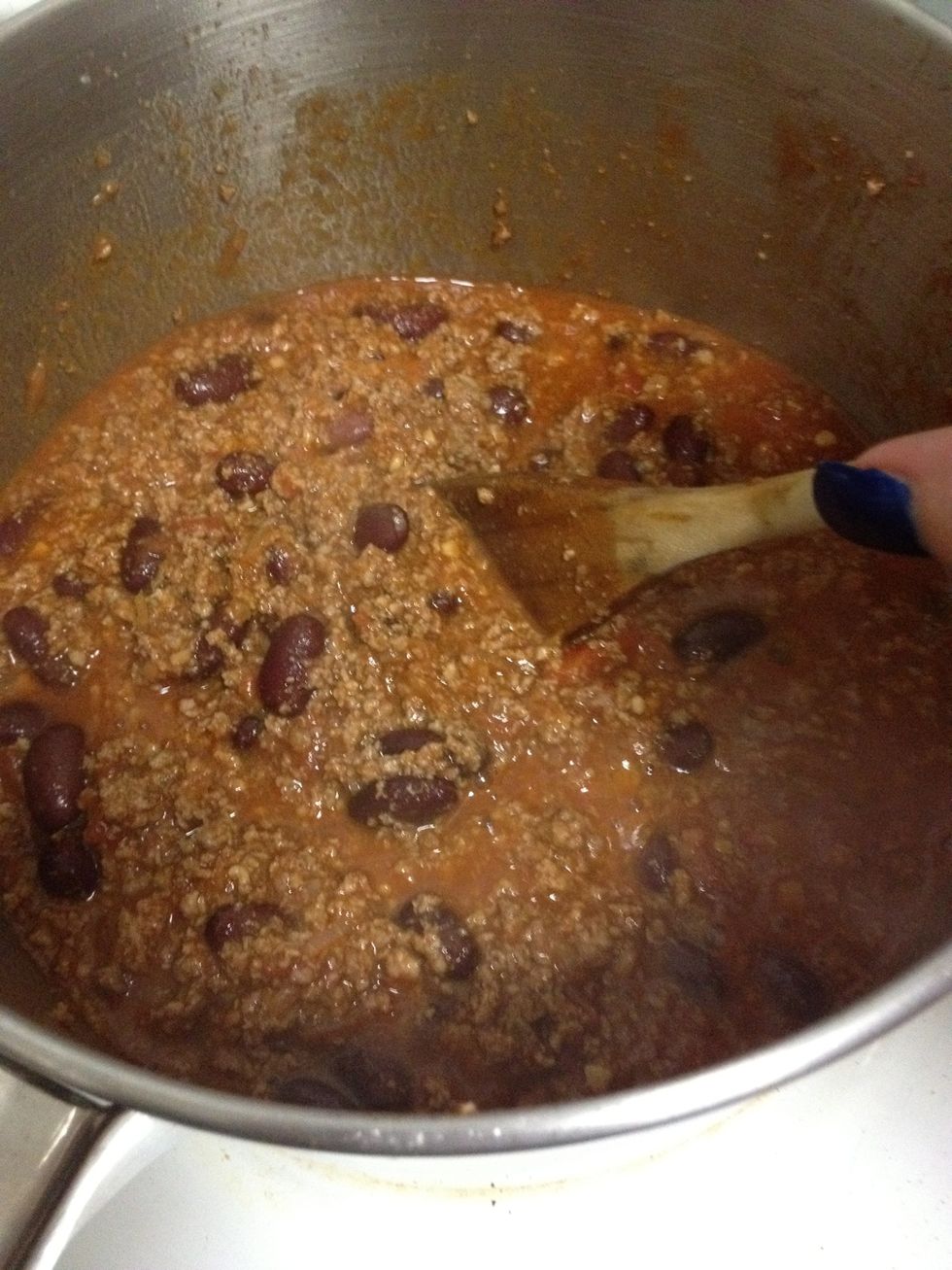 Stirring...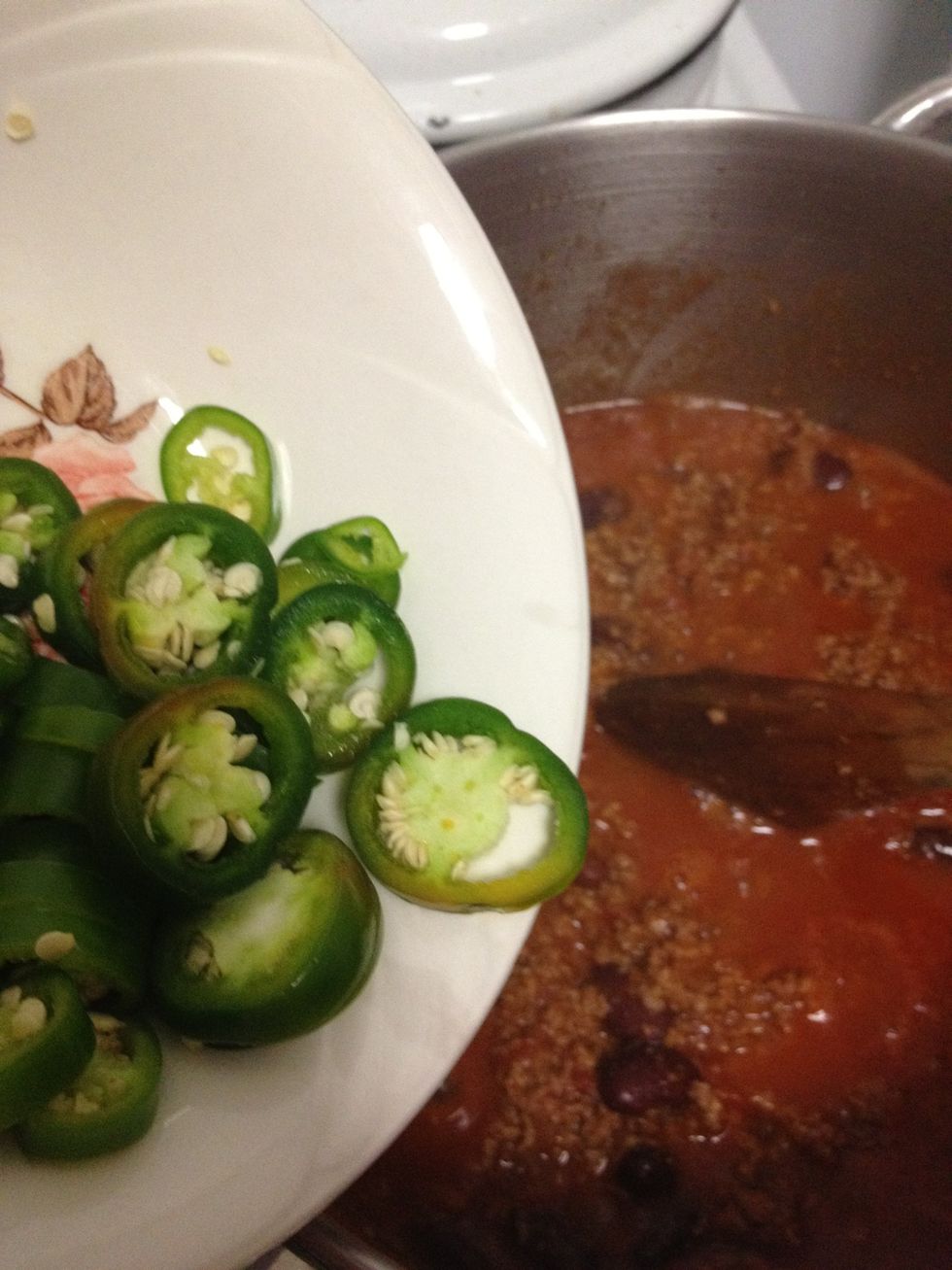 Remove from heat and add chillies. Add salt and pepper to taste.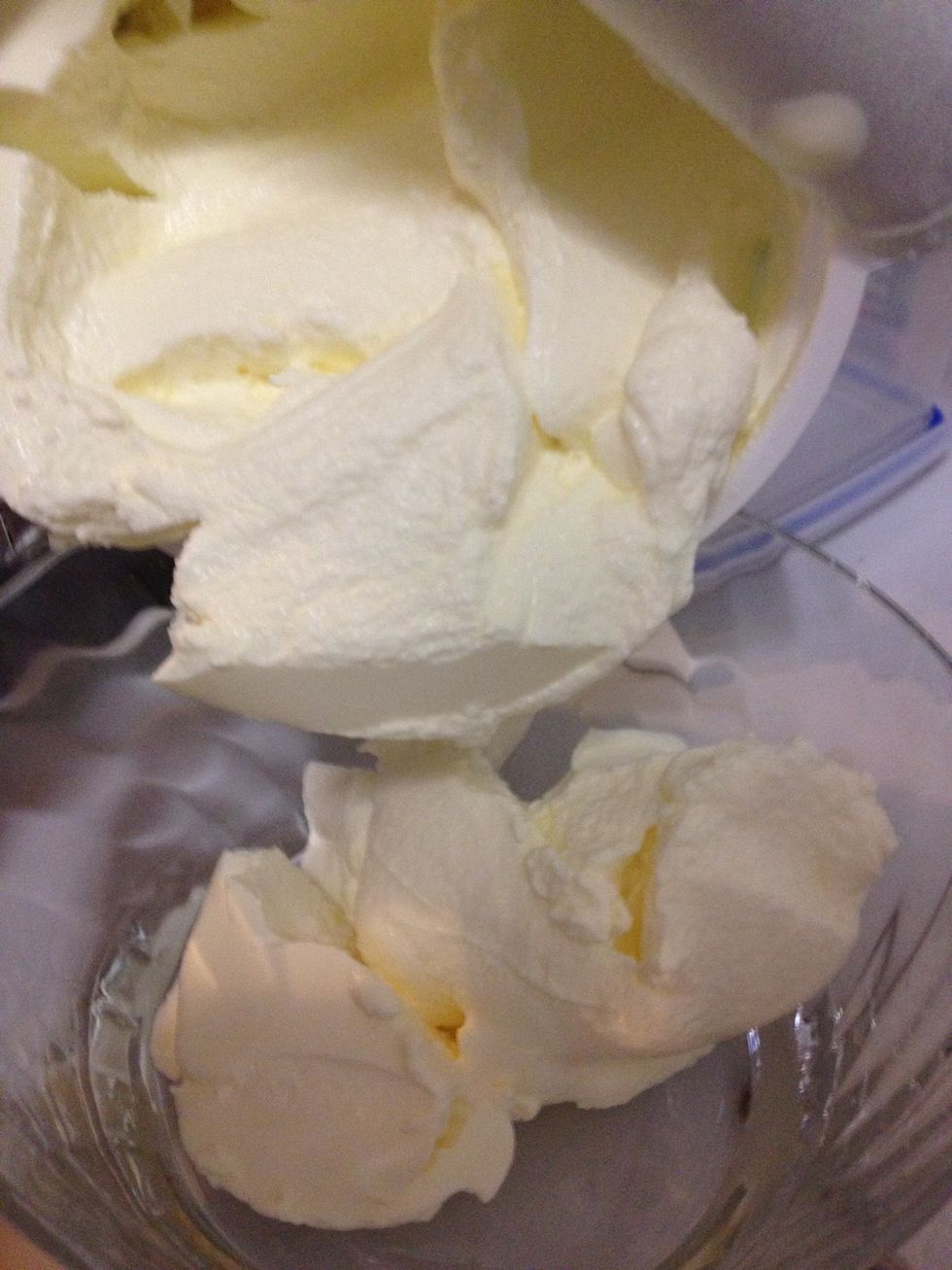 Meanwhile, combine cream, shallots and coriander leaves in a bowl. Season with salt and pepper.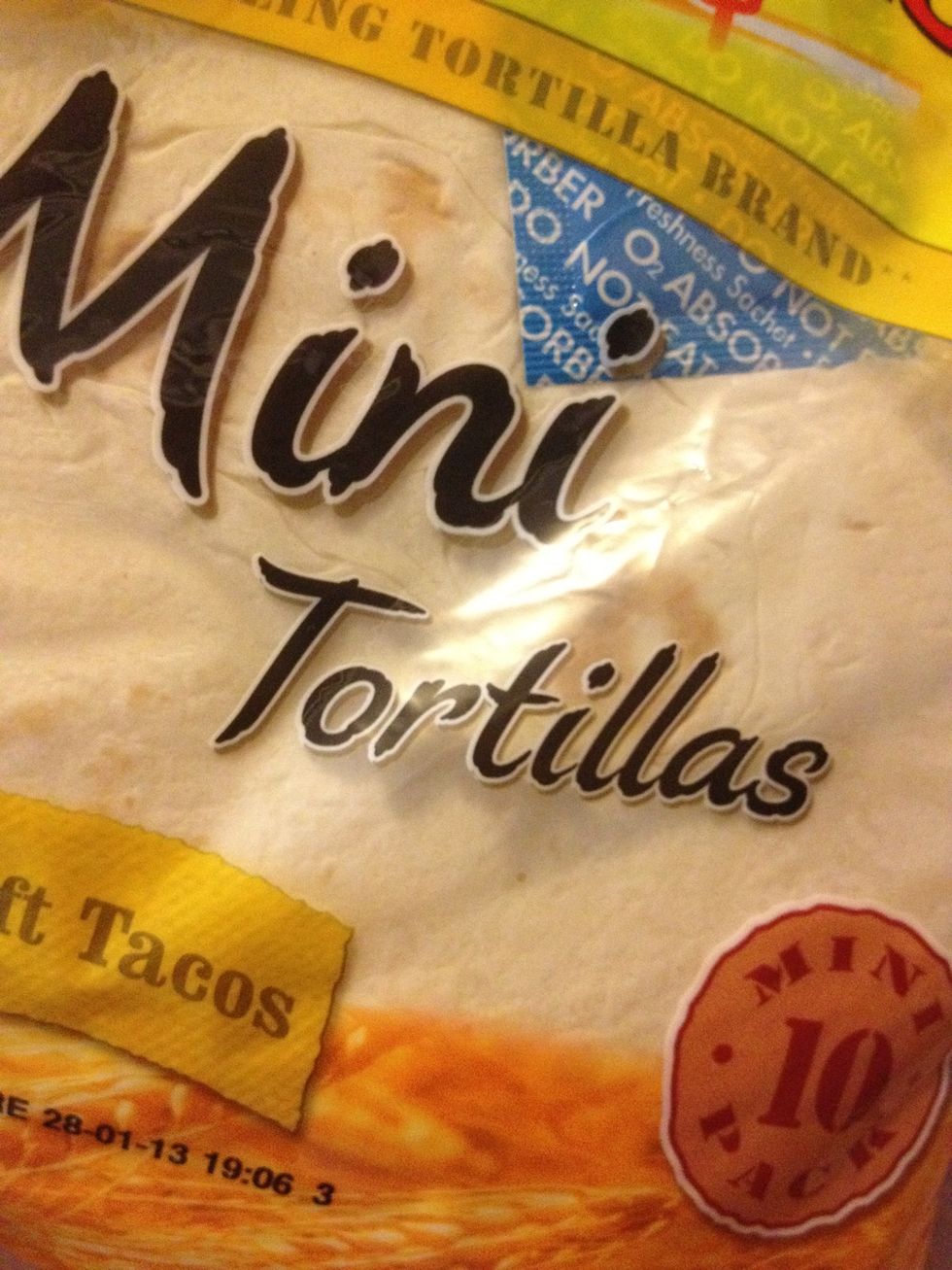 Prepare the tortillas via the packet instructions.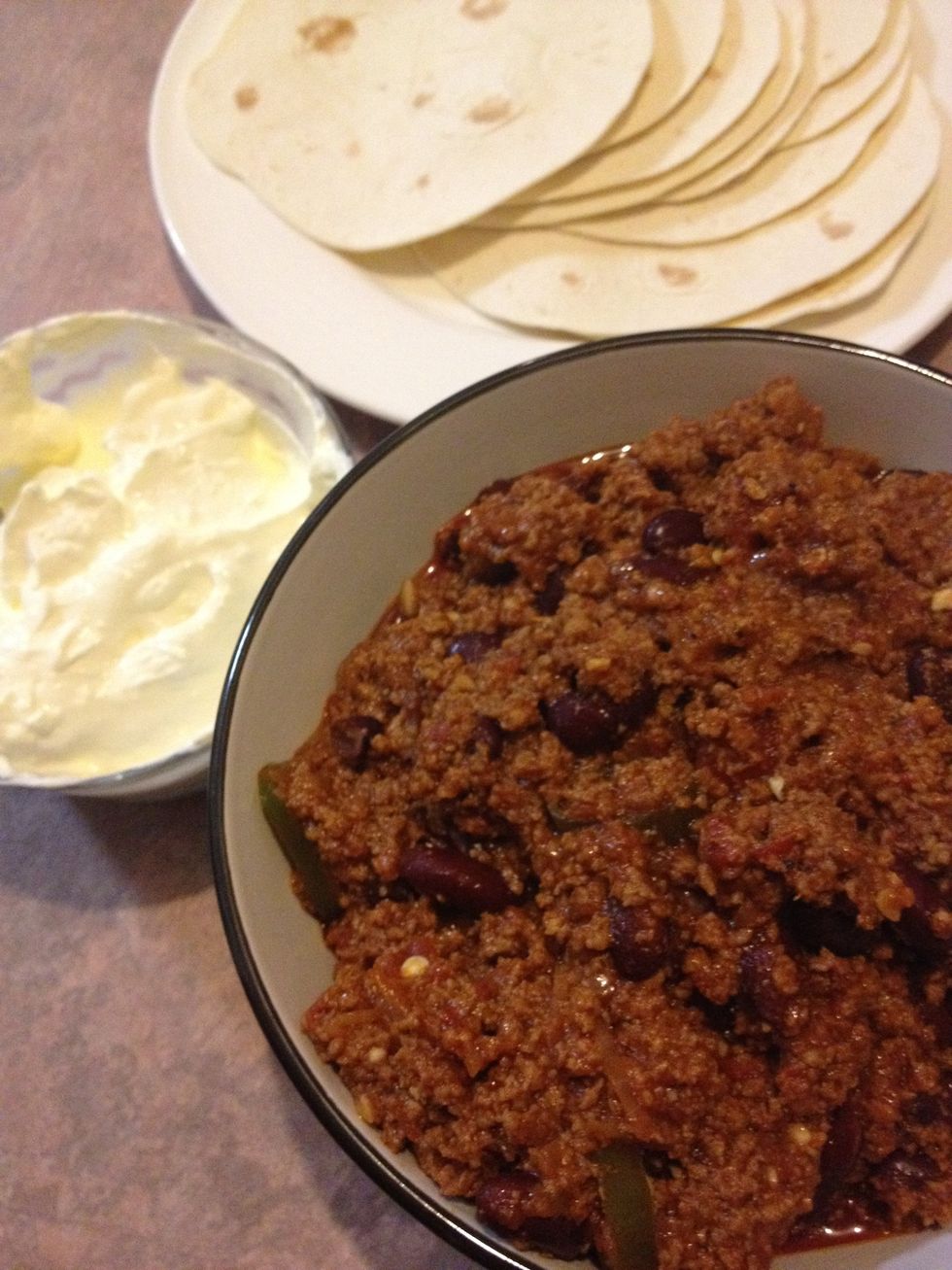 And there you go! A yummy chilli con carne served with sour cream dip and tortillas!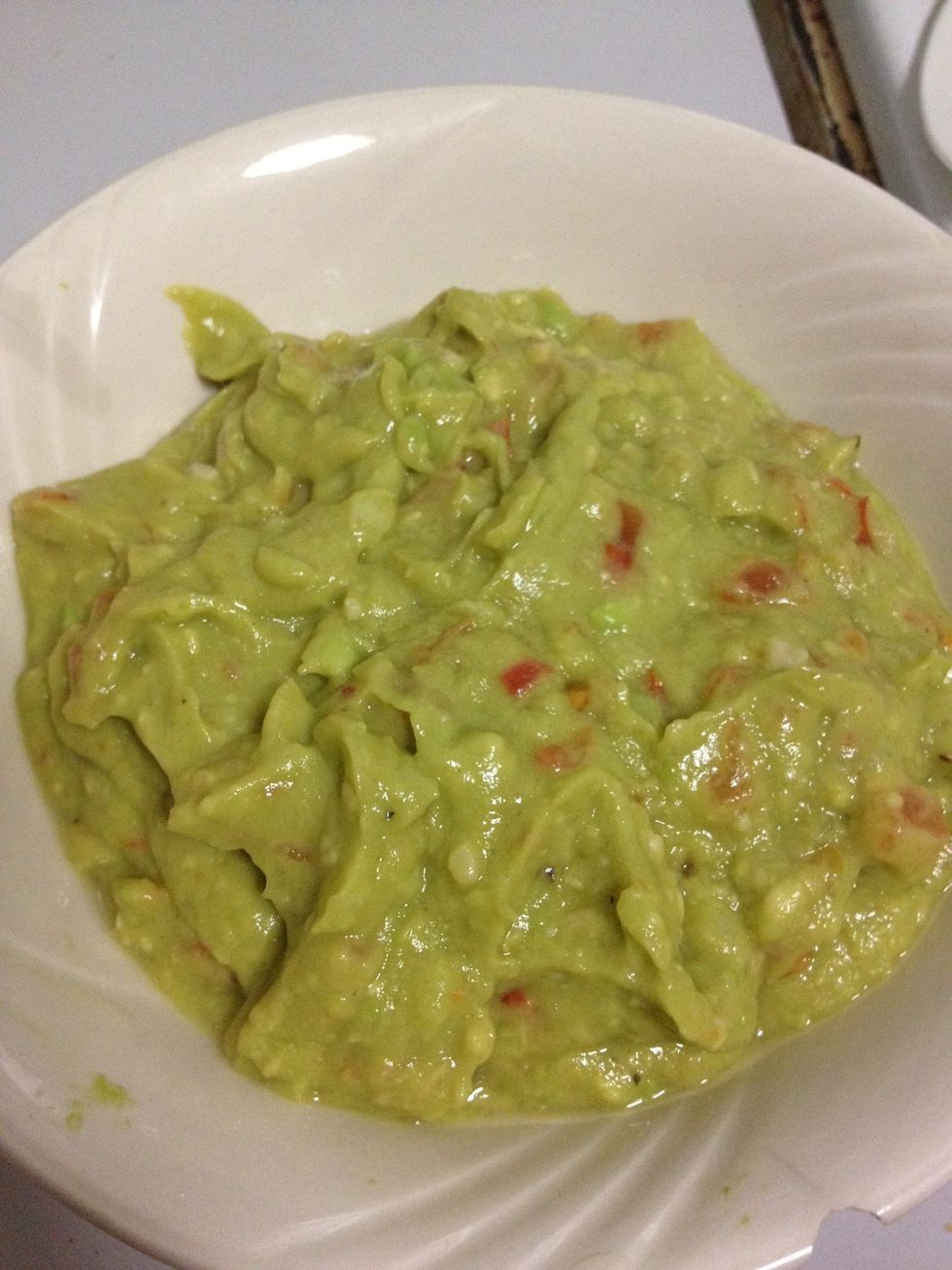 Tip: even try serving with a homemade guacamole and some rice! (check out my simple guide) 😉
1.0Tbsp Peanut oil
1.0 Brown onion, halved and chopped
2.0 Garlic cloves
1.0Tbsp Ground cumin
1.0Tbsp Ground coriander
1.0tsp Cayenne pepper (optional)
600.0g Lean beef mince
1.0 400g can diced tomatoes
2.0Tbsp Tomato paste
1.0 300g can red kidney beans
2.0Tbsp Drained, chopped jalapeño chillies (optional)
1.0 250g carton light sour cream
3.0 Green shallots, sliced
2.0Tbsp Chopped coriander leaves
8.0 Flour tortillas