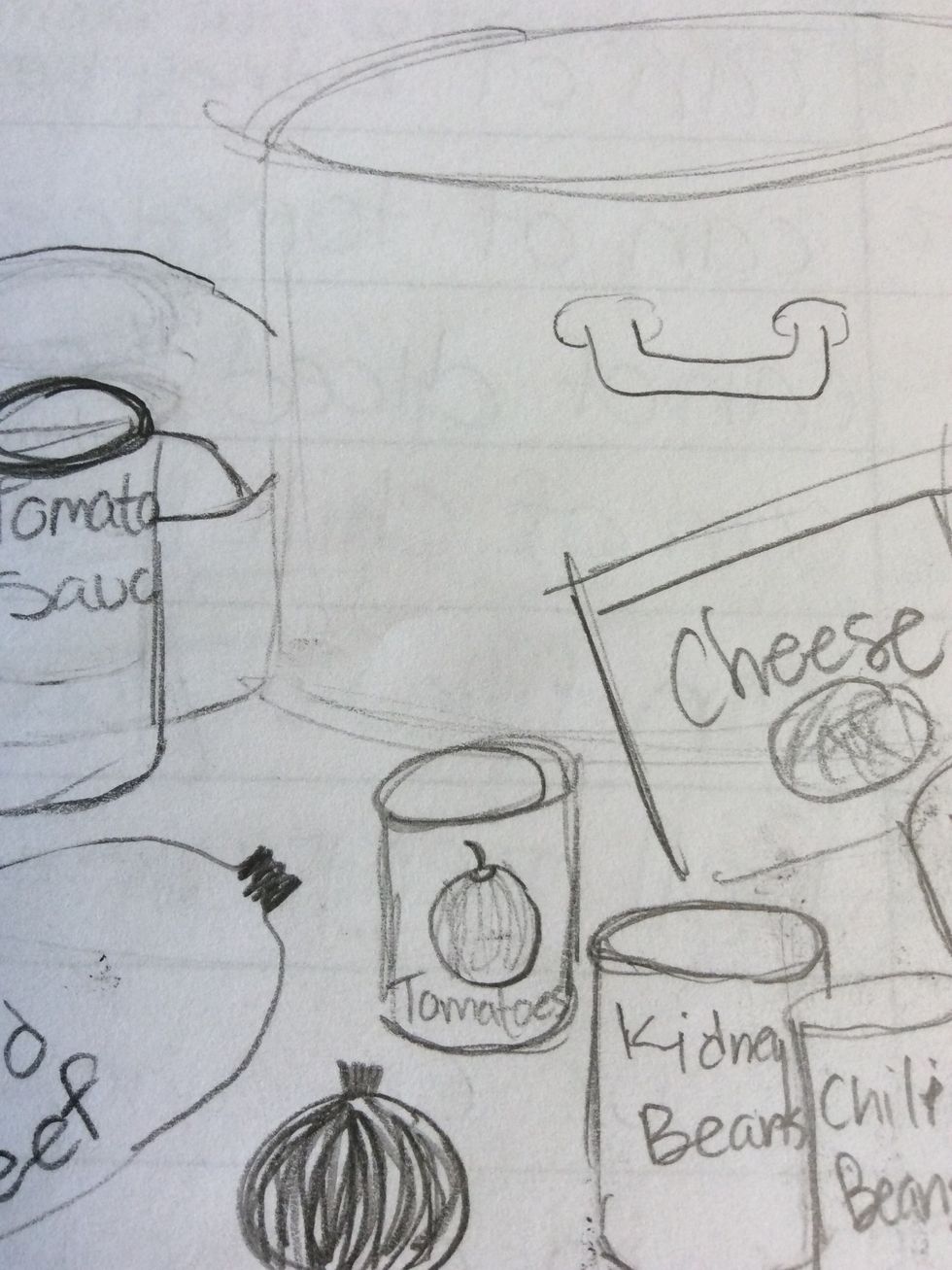 Collect your ingredients.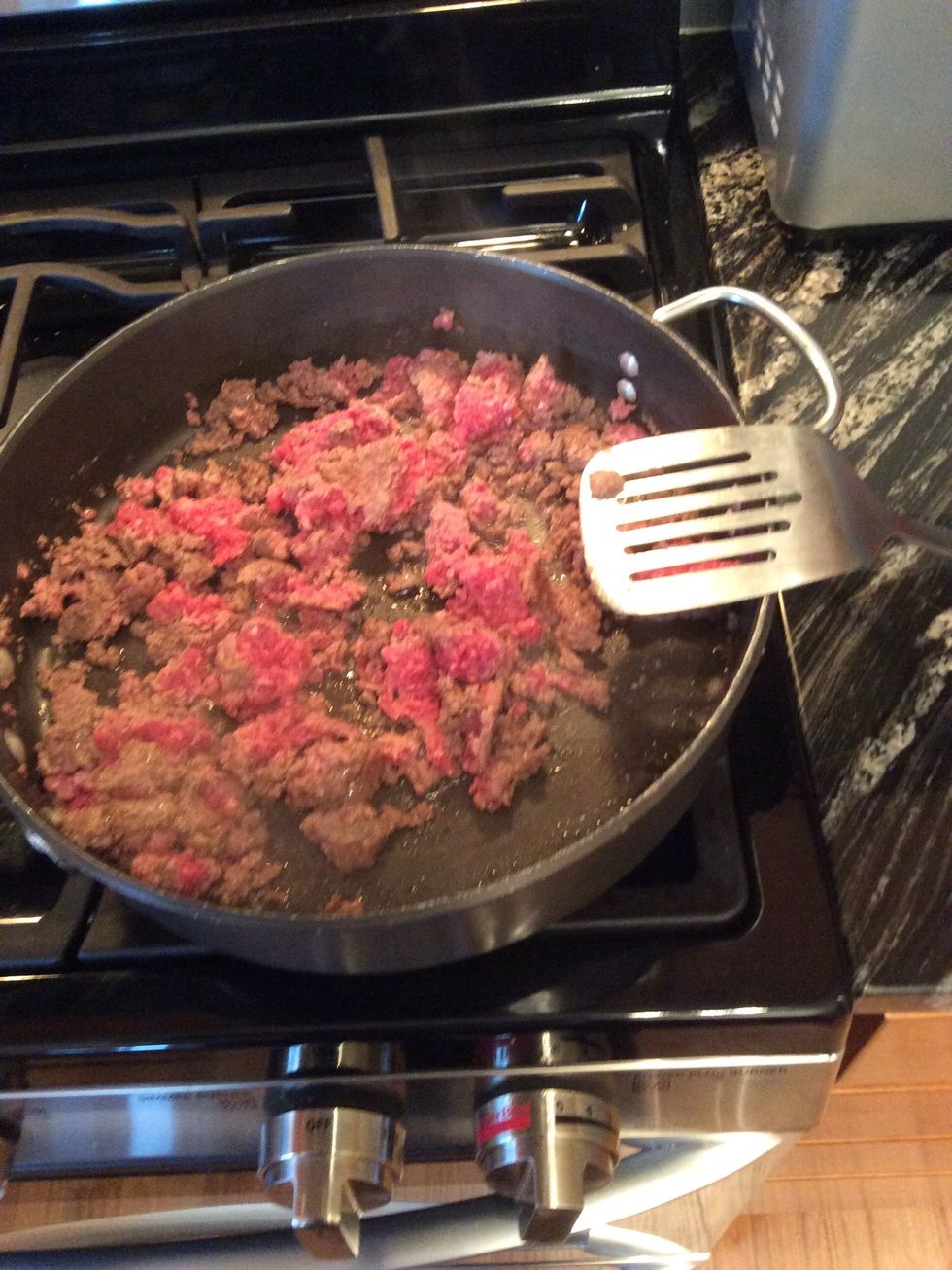 Brown the meat on medium high heat (4-5) until it is about 80% brown. Meanwhile do step three.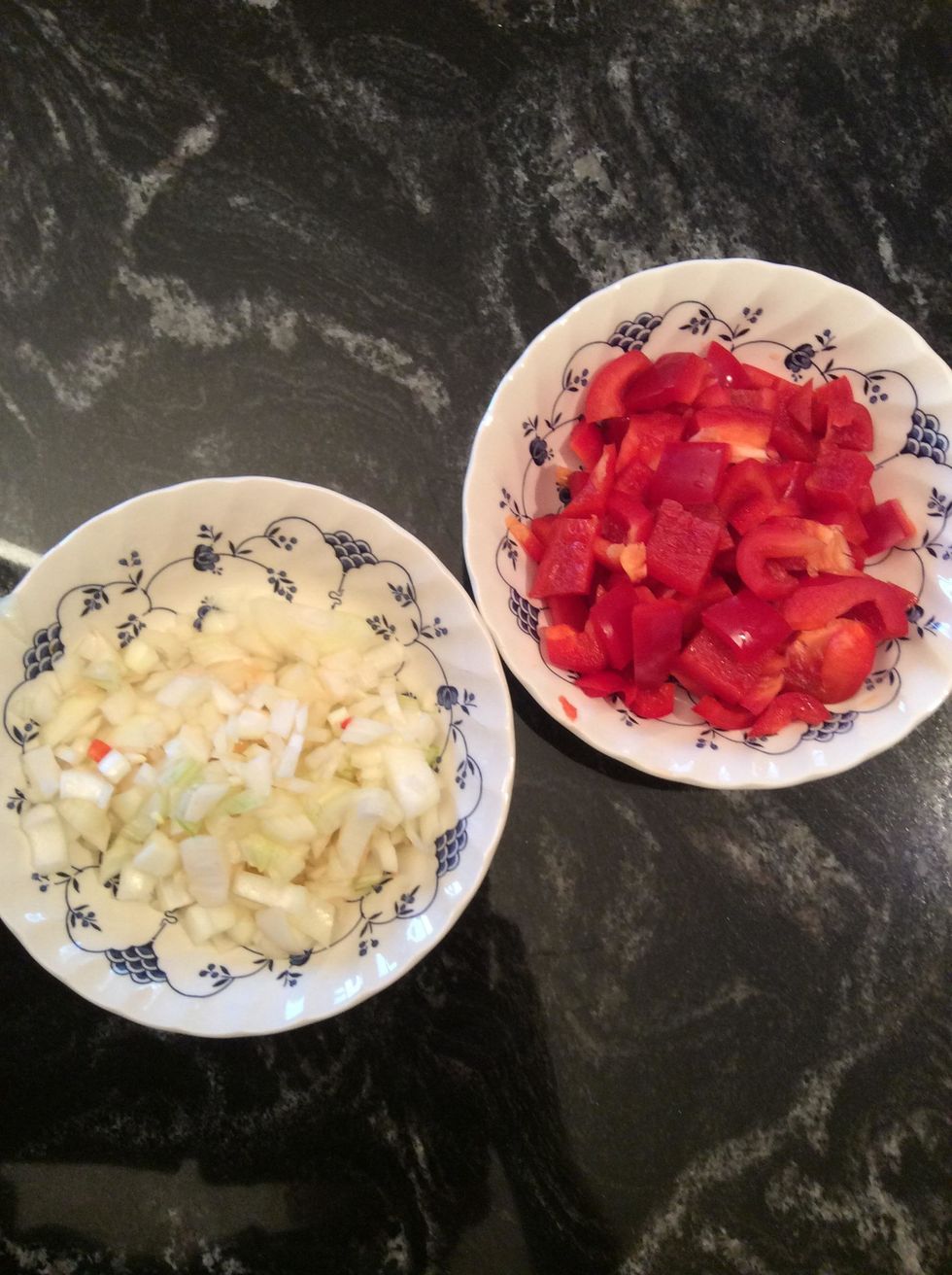 Dice up the onion and the bell pepper. Remove the onions outer skin.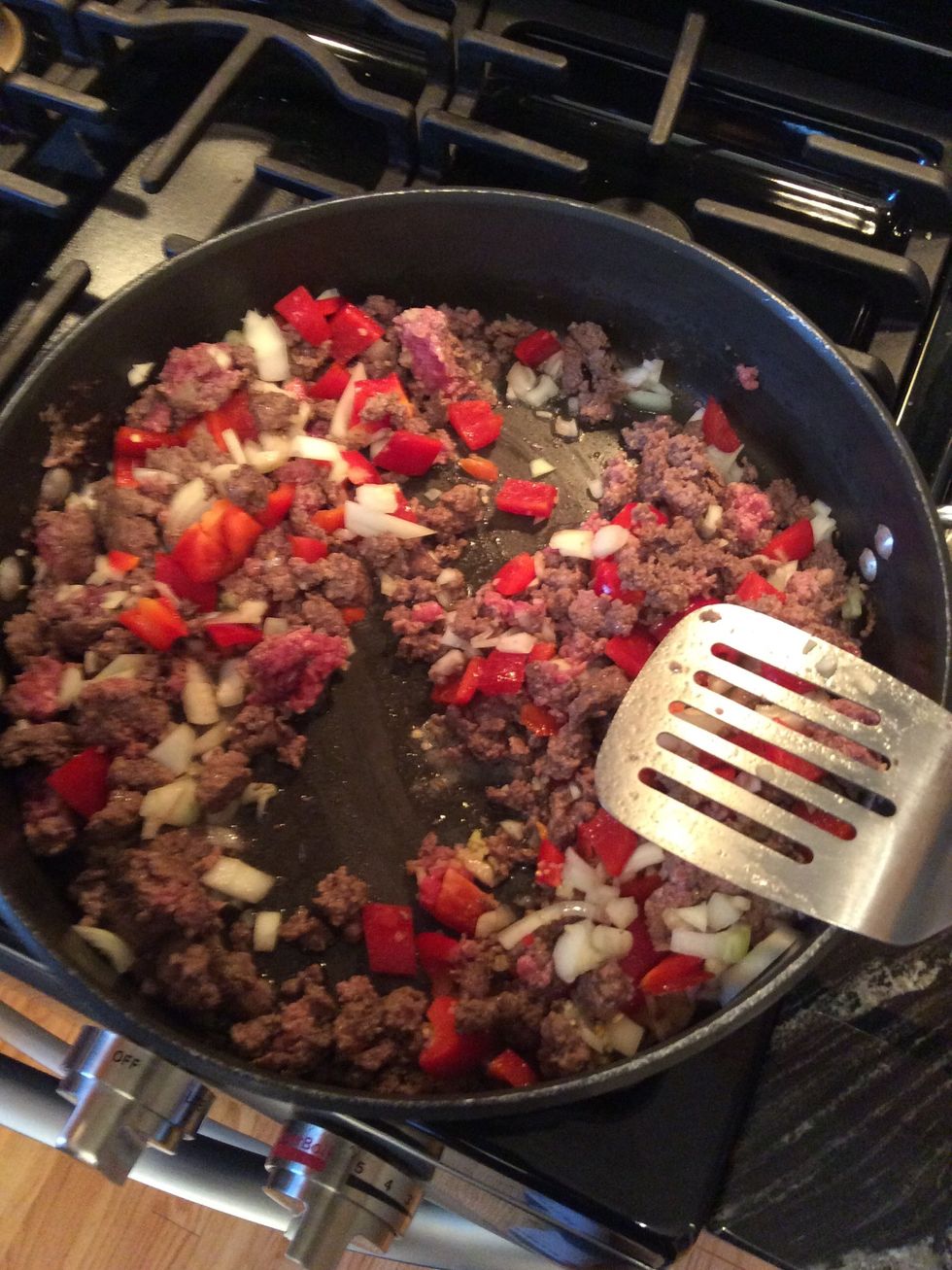 Put the diced onion and bell pepper in with the meat cook for about 5-10 minutes.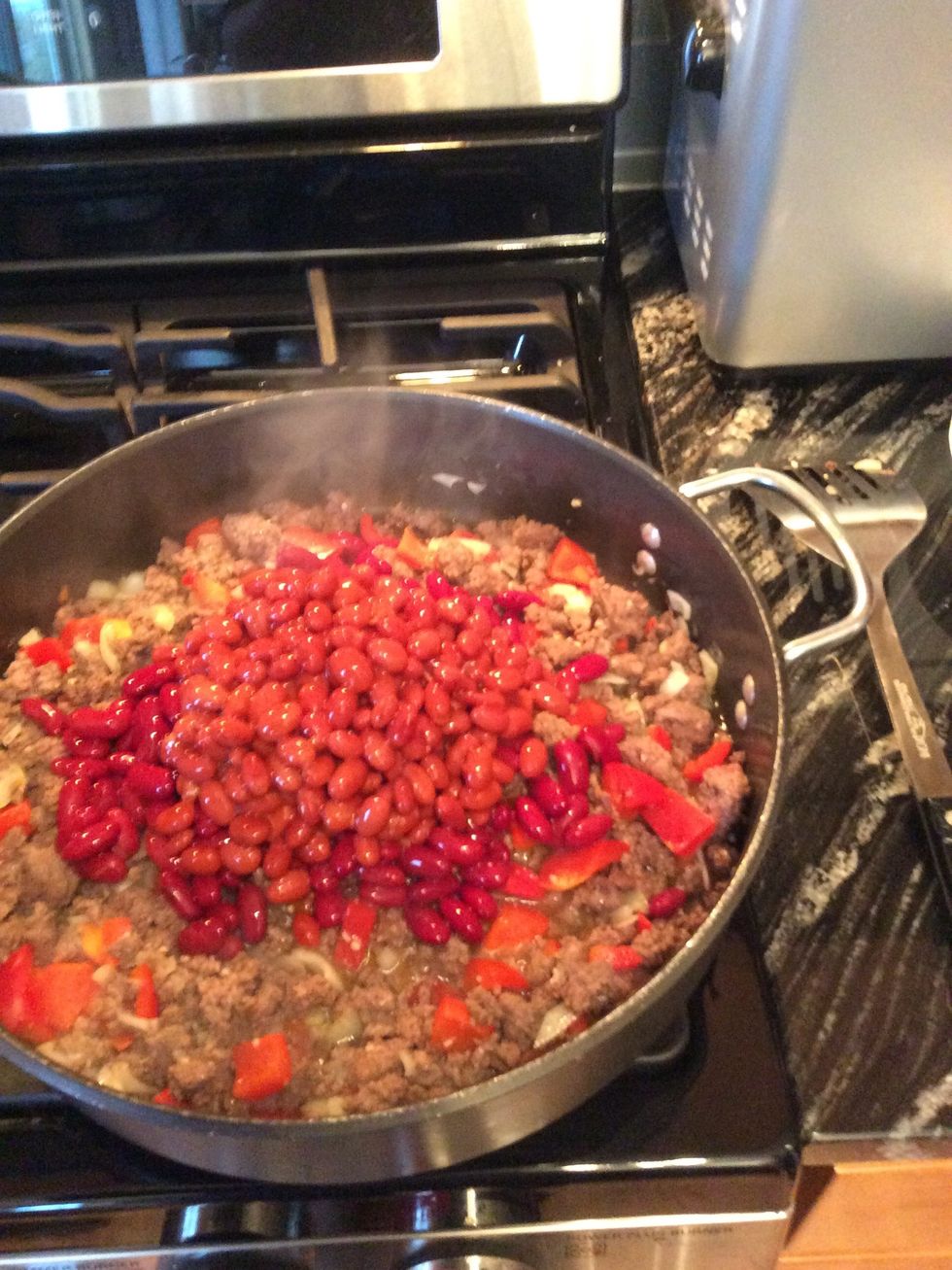 Now add both cans of beans.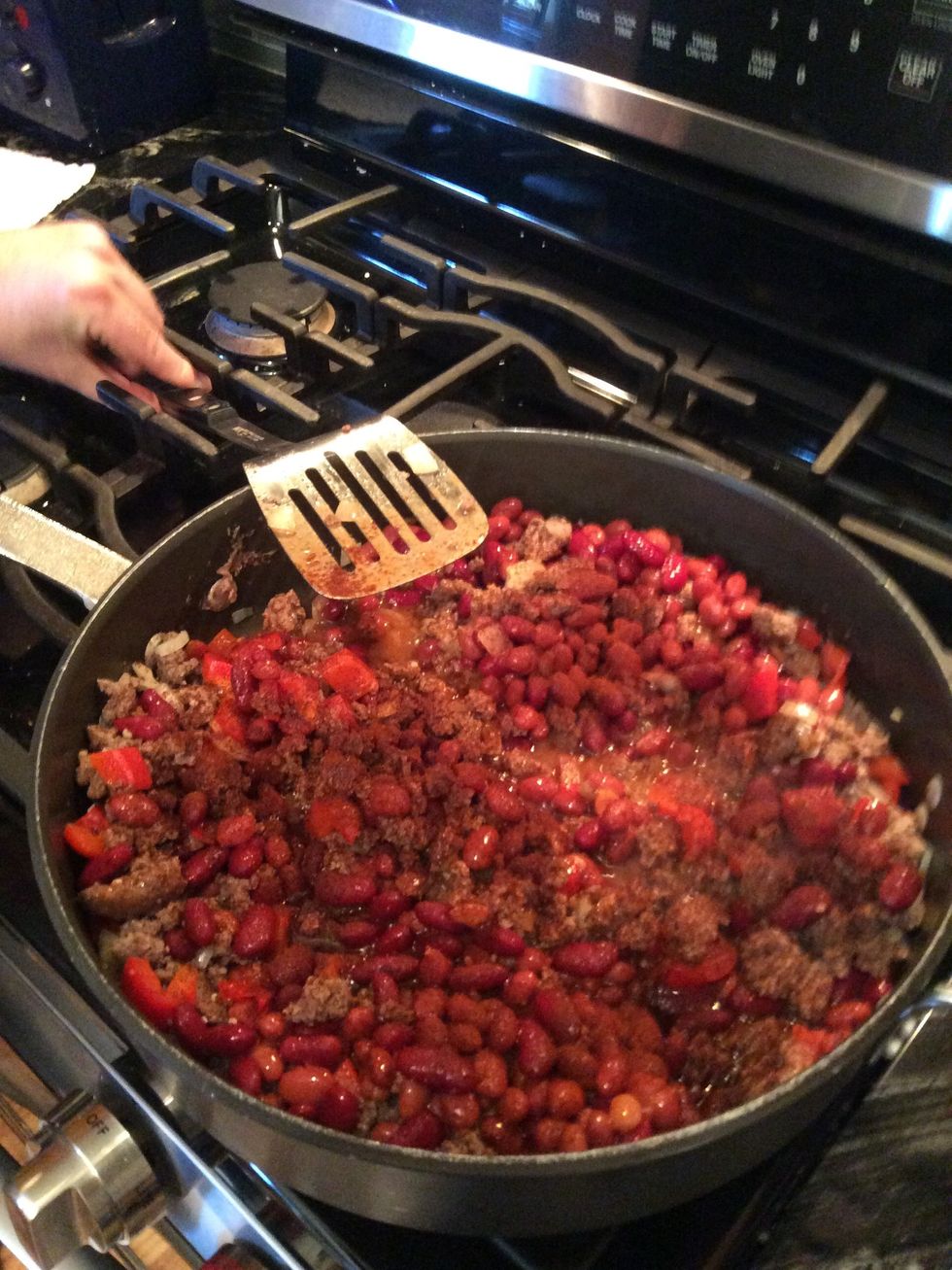 Season with half of the chili powder and half of the crushed garlic.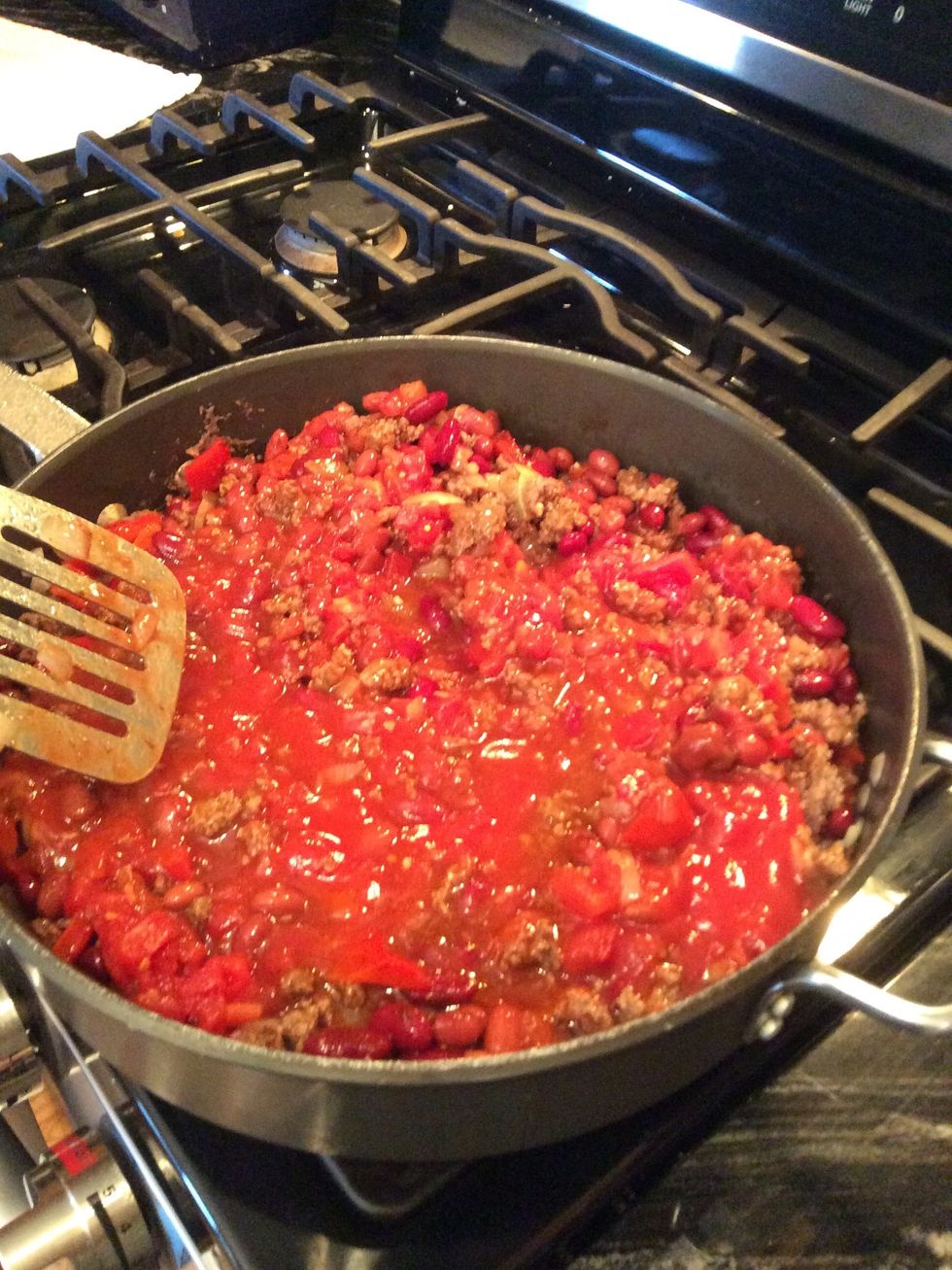 Add the tomatoe sauce and the diced tomatoes.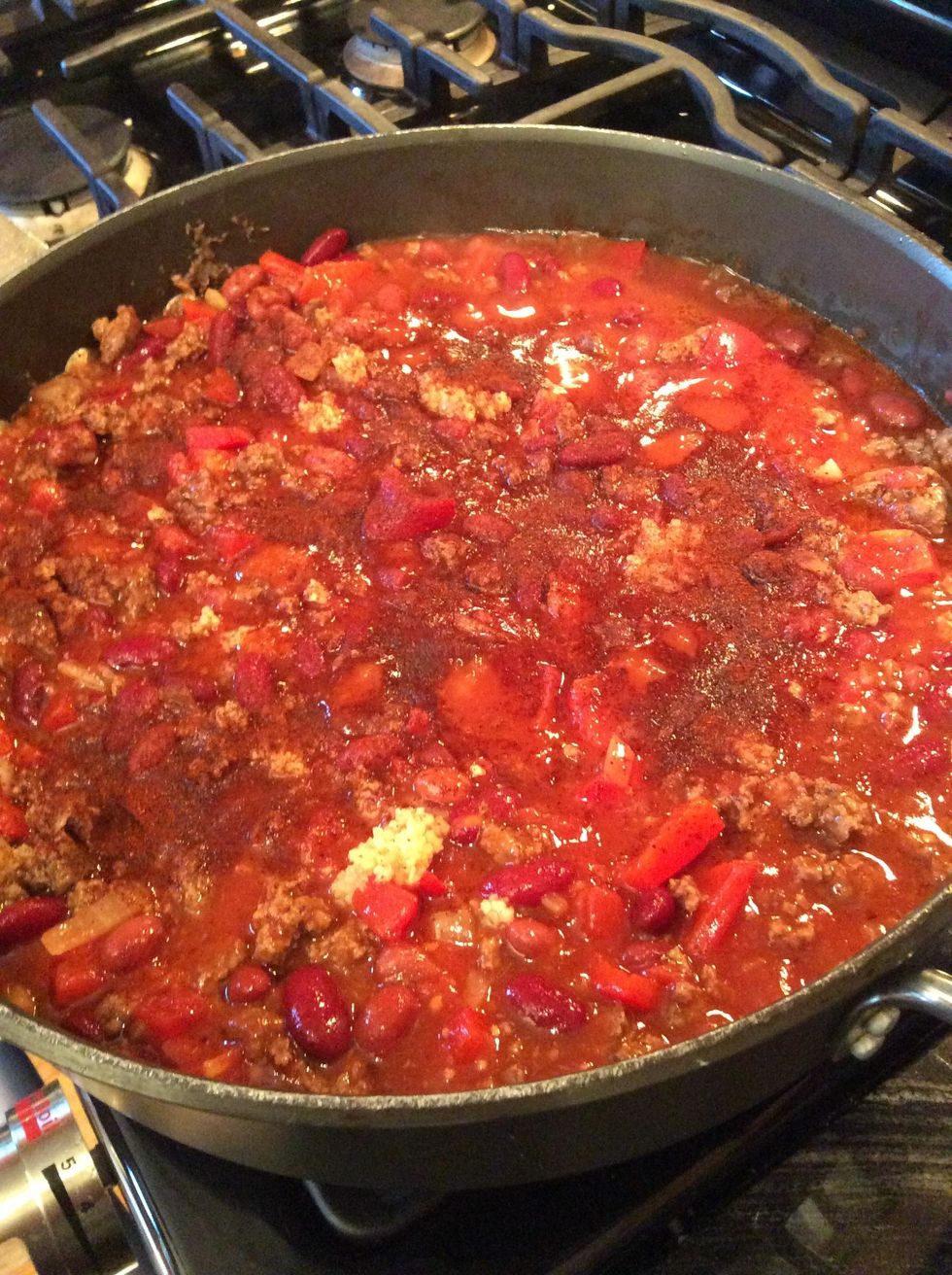 Season with the rest of the chili powder and crushed garlic.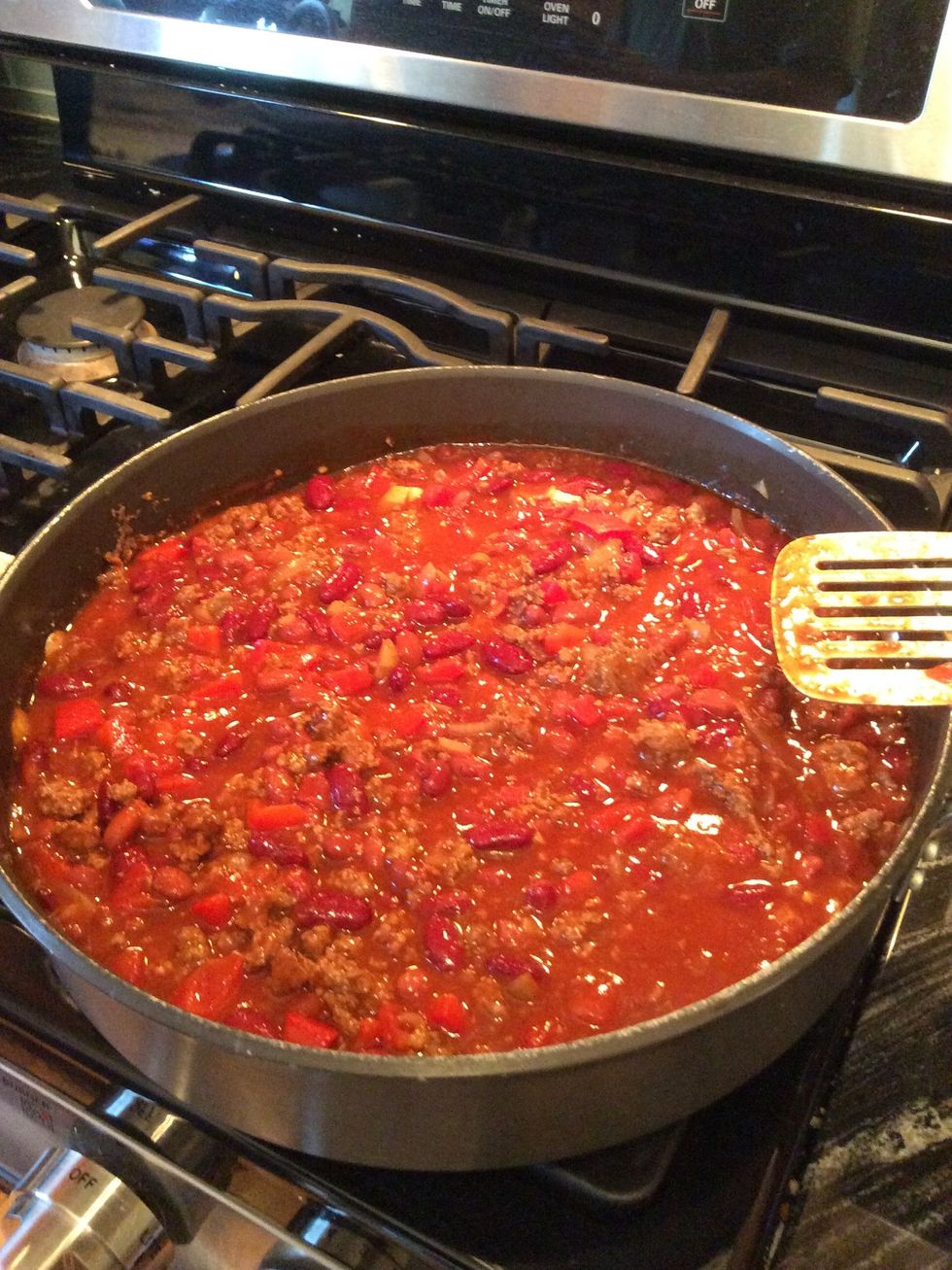 Let sit on the flame for 1 hour stir every 15 minutes.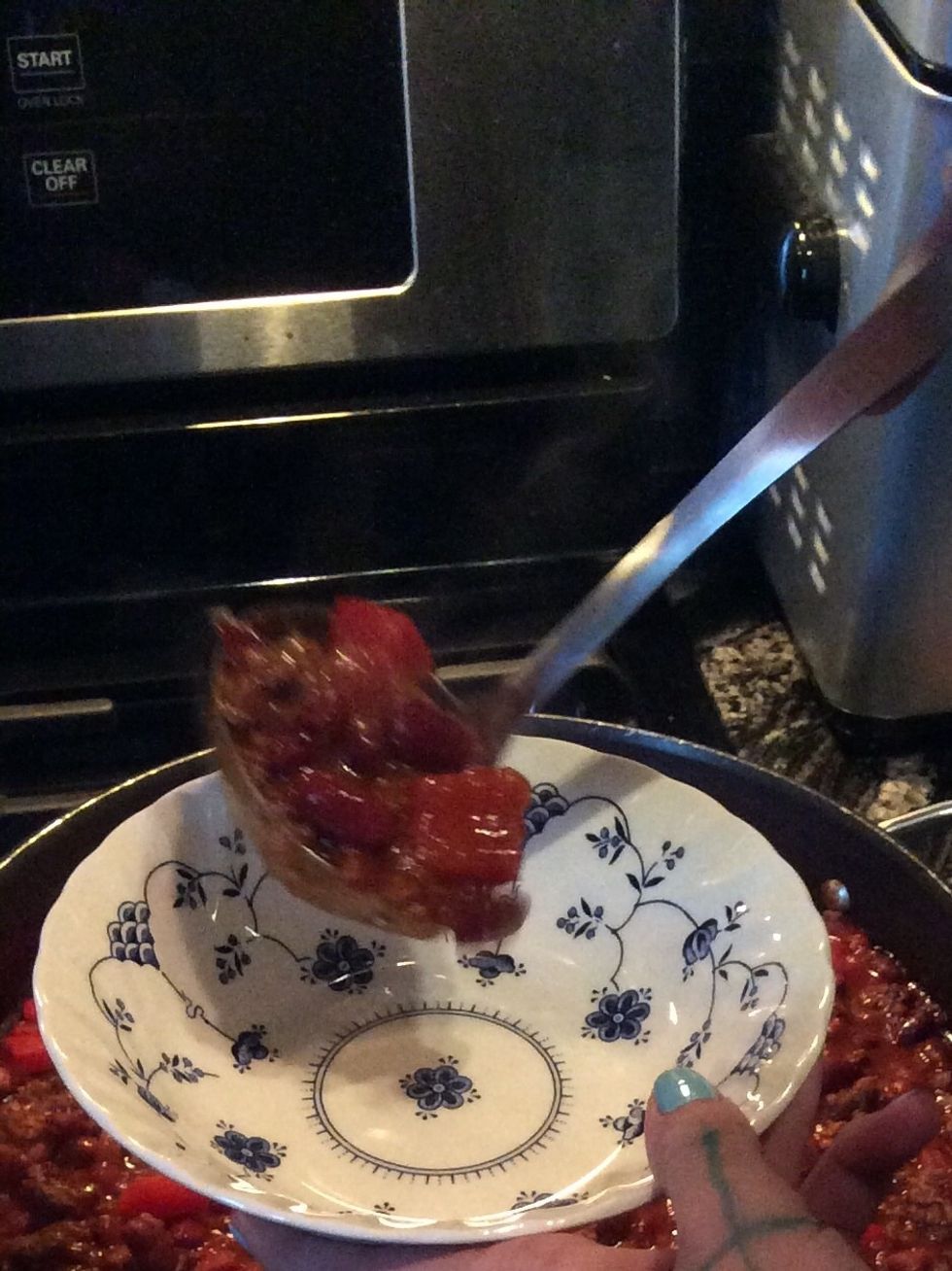 Ladle into bowls for serving.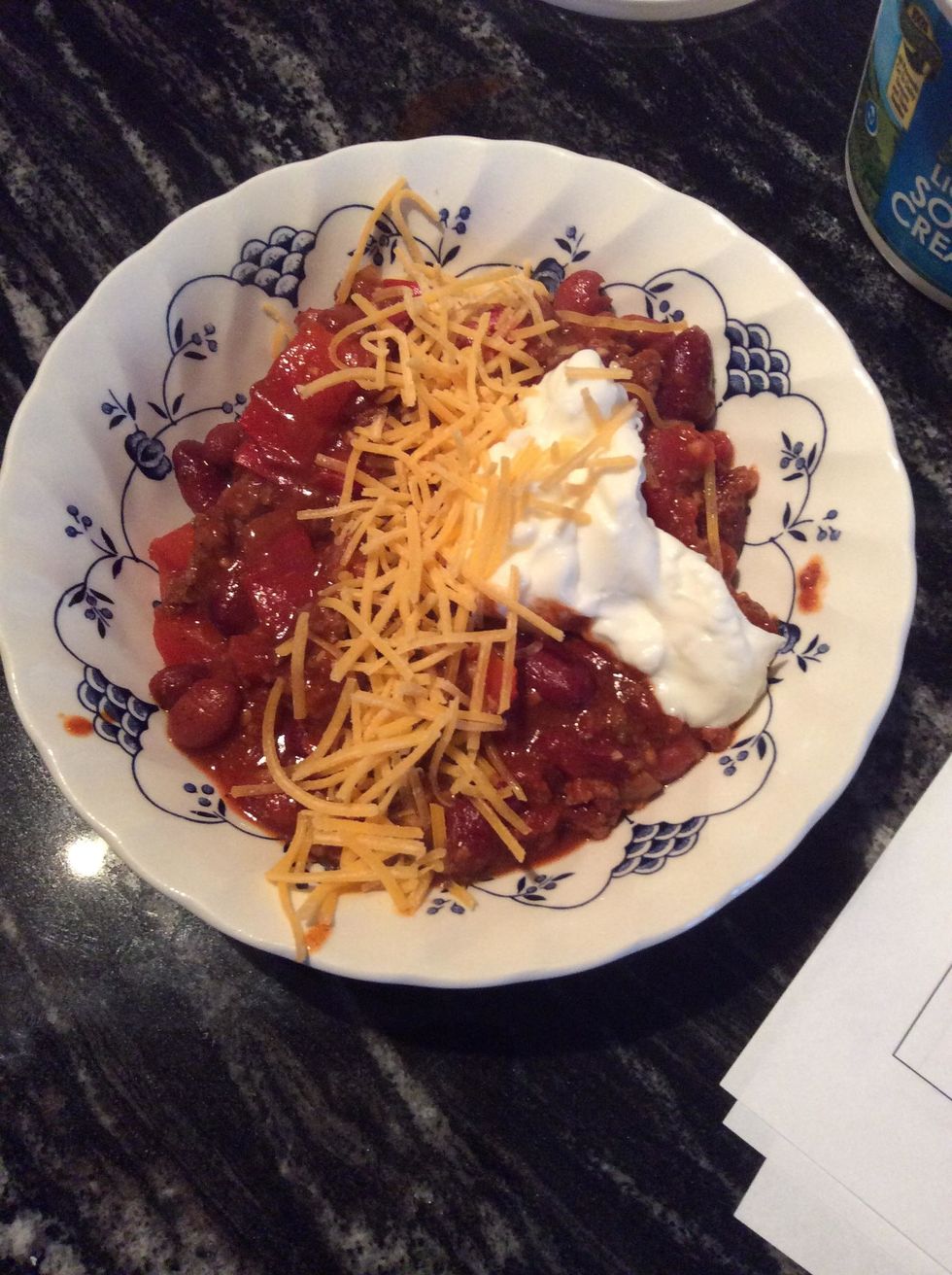 Place a spoonful of sourcream and a pinch of cheddar cheese on top.
Now enjoy! Don't forget to turnoff the the stove.
6.0oz 1 can of kidney beans
6.0oz 1 can of tomatoe sauce
6.0oz 1 can of diced tomatoes
6.0oz 1 can of chili beans
2.0Tbsp Crushed garlic
1.0 Bell pepper
1.0Tbsp Sourcream
1.0pch Cheddar cheese
1.0 Onion
1.0lb Ground beef
1/2Tbsp Chili powder