How to make chili verde con cerdo aka green chili w/ pork
Make Chili Verde Con Cerdo Aka Green Chili W/ Pork
35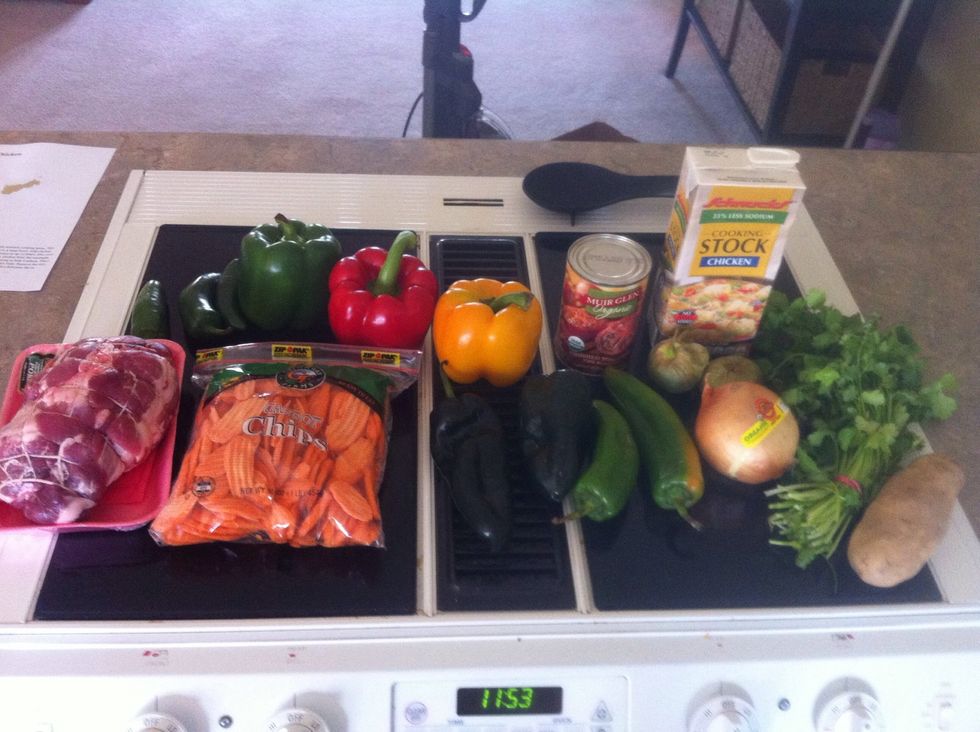 Most of the stuff you need
Cube pork about 1 in. Salt and pepper. Dredge in flour.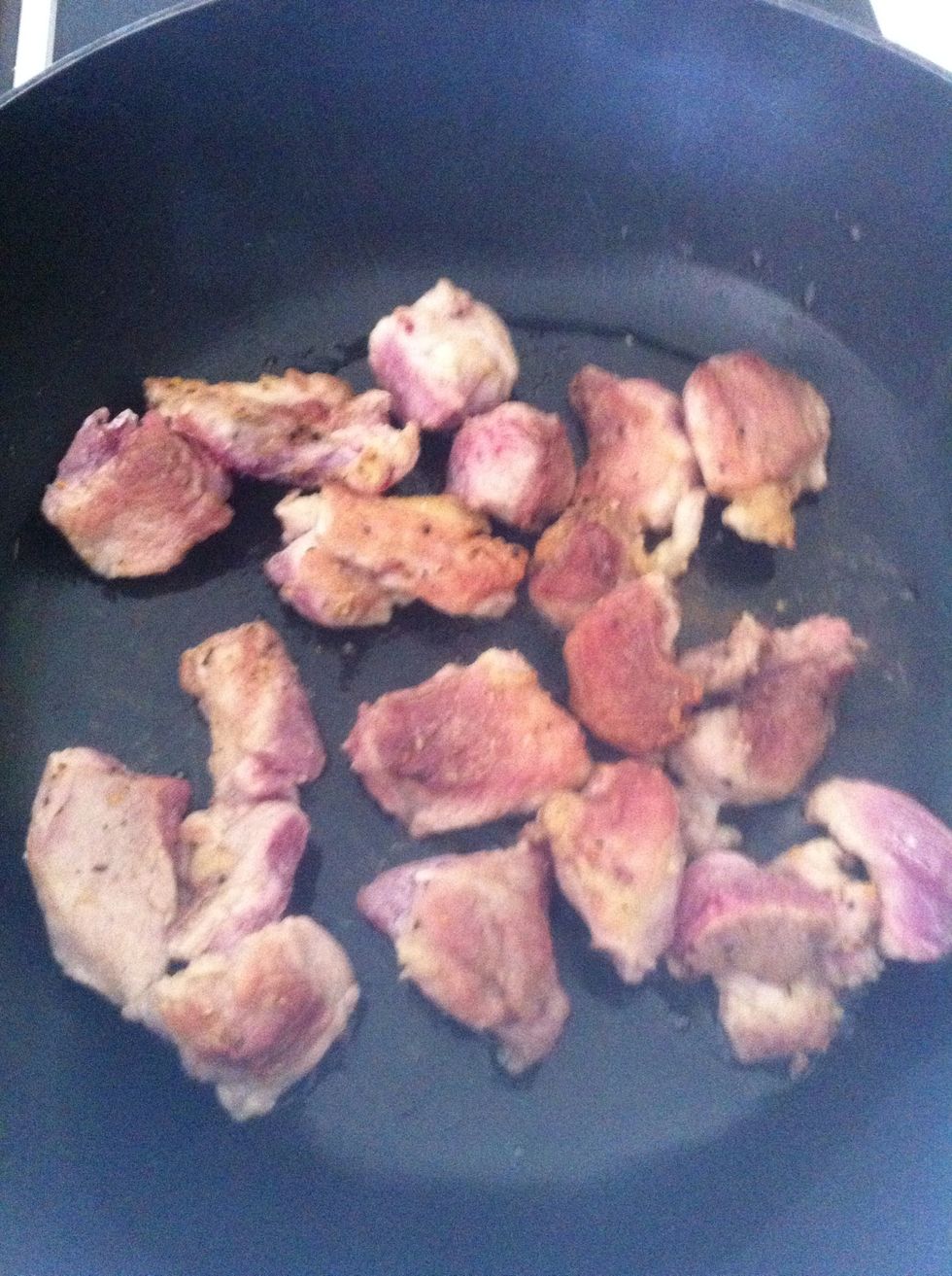 Brown in small batches otherwise you just steam it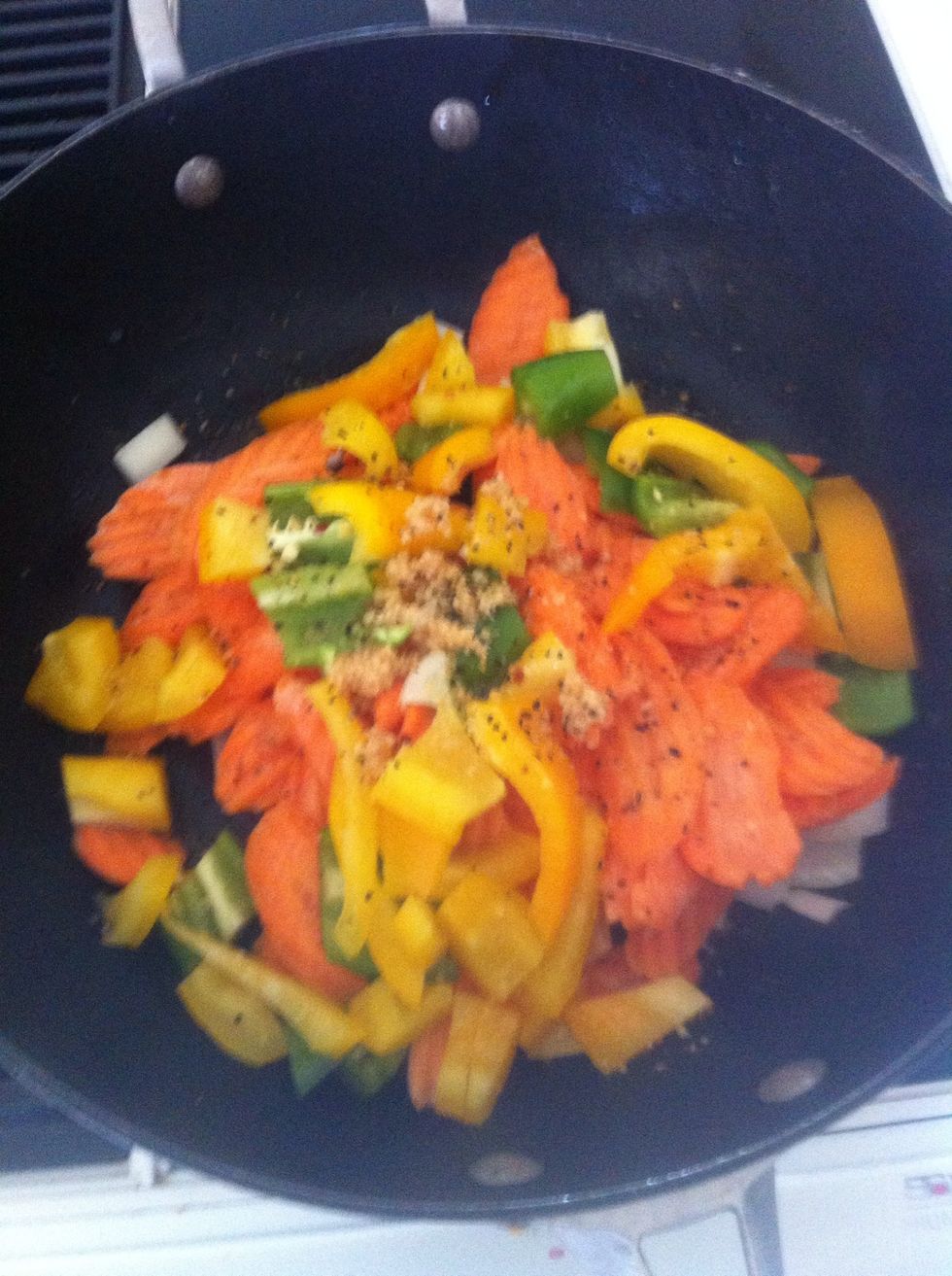 1/2 onion, 1 yellow pepper, I Anaheim pepper, tbs garlic, 8oz carrots. Sauté w oil and a bit of butter.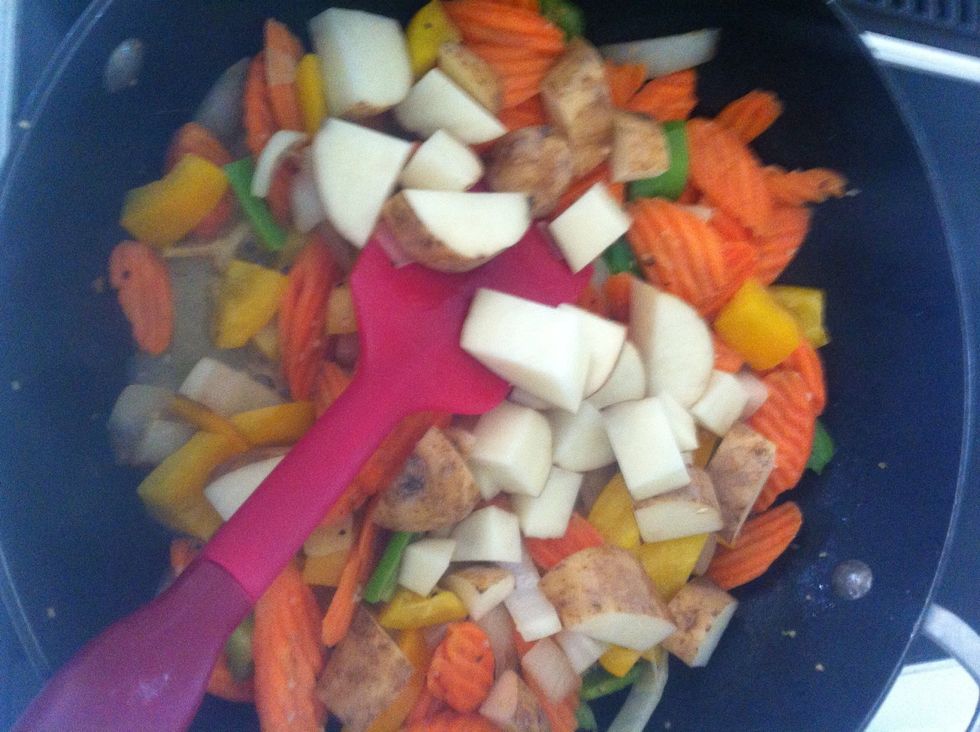 After 10 min add diced potato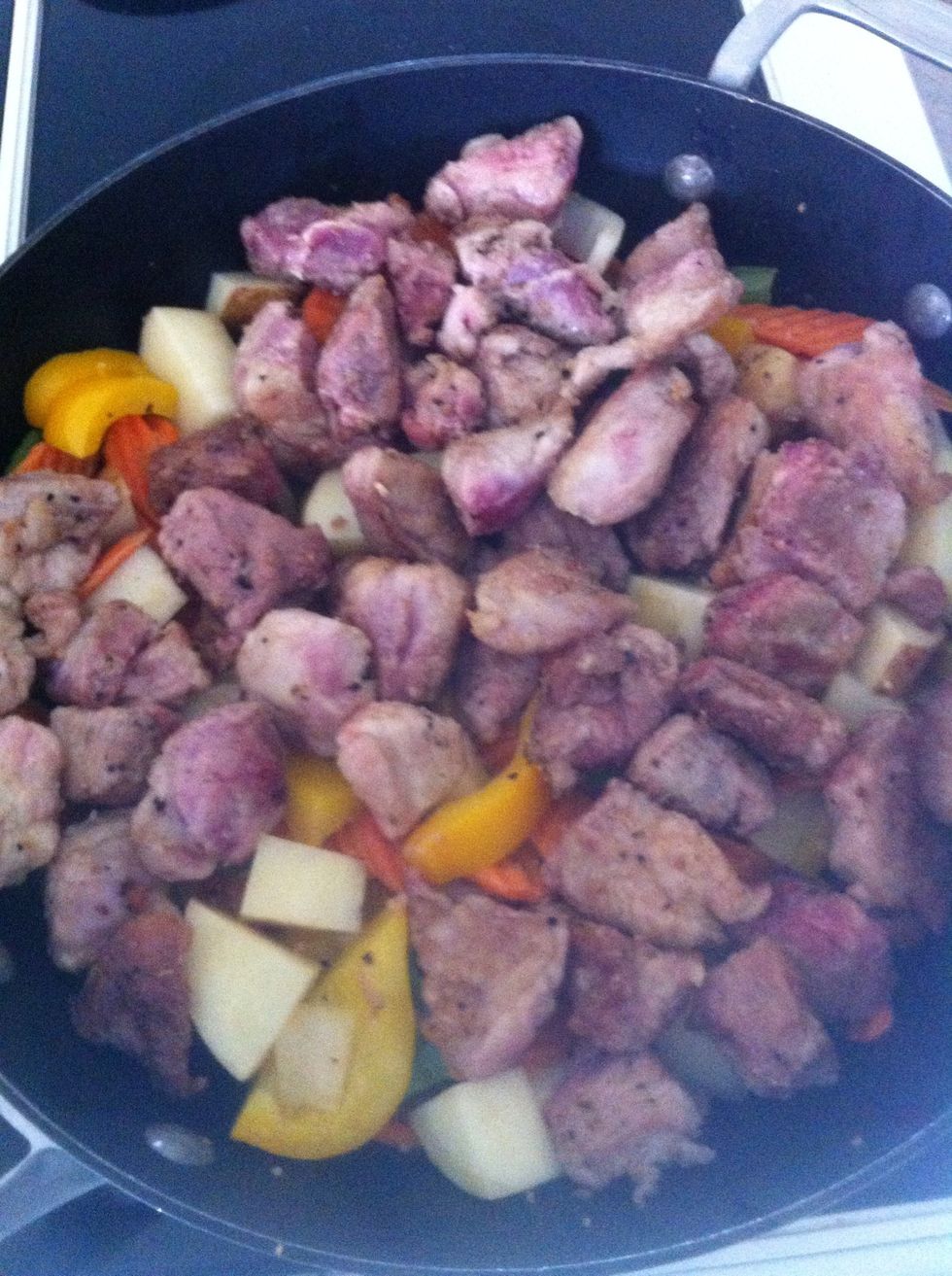 After 25 minutes add back pork.
Add can of tomatoes and chicken stock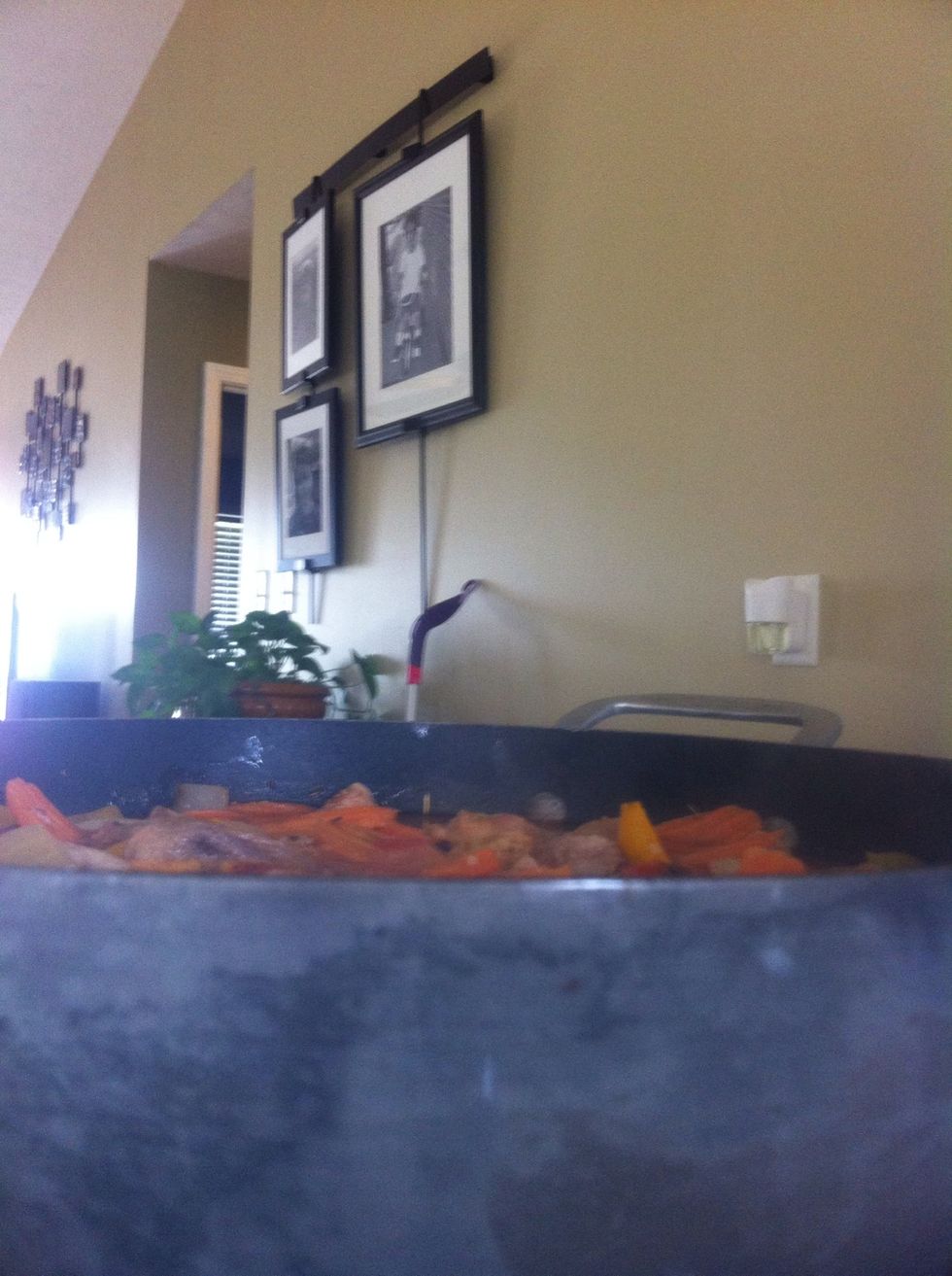 Imagining smellovision!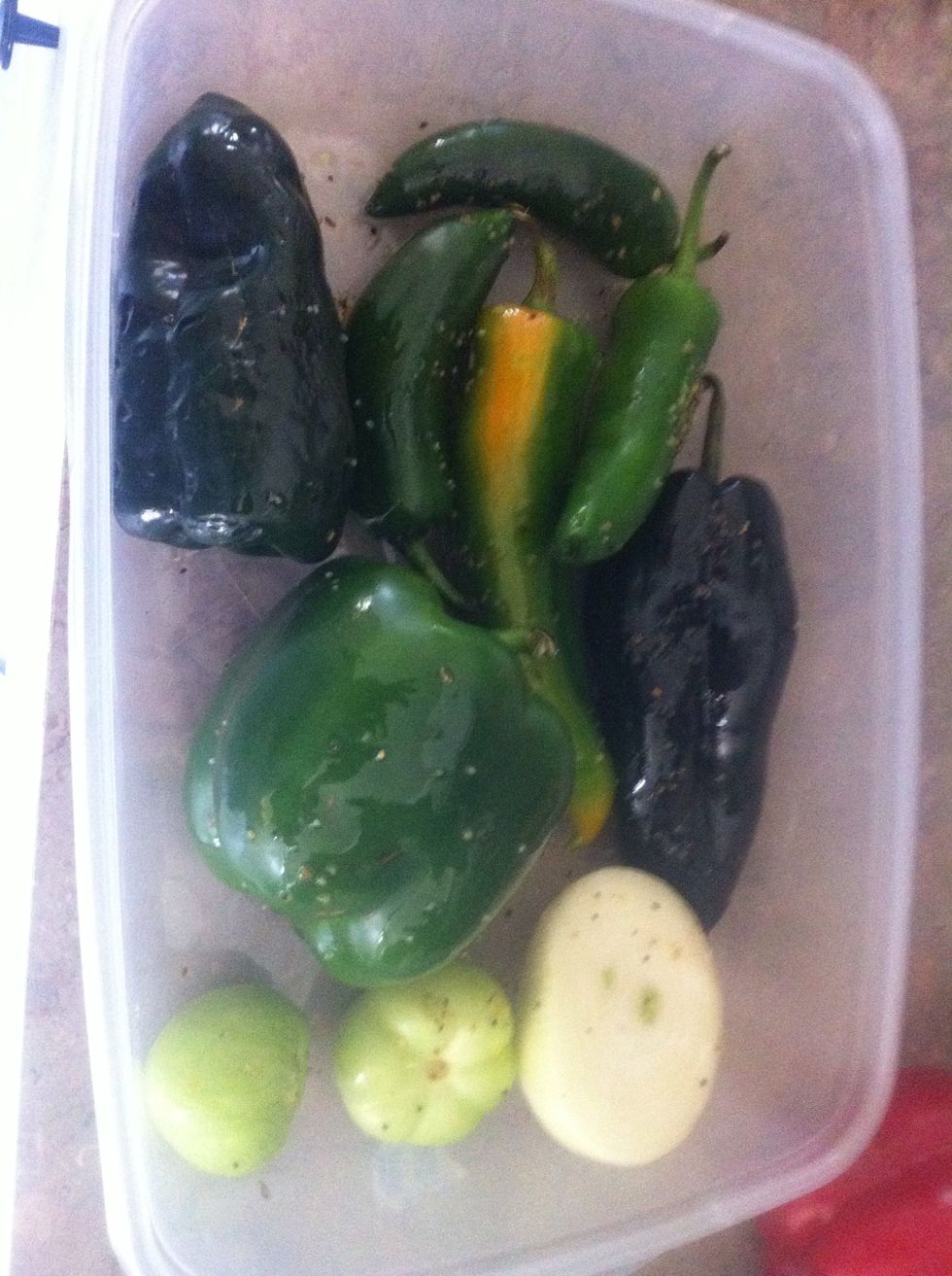 Veggies for fire roasting. Drizzle with oil and salt and pepper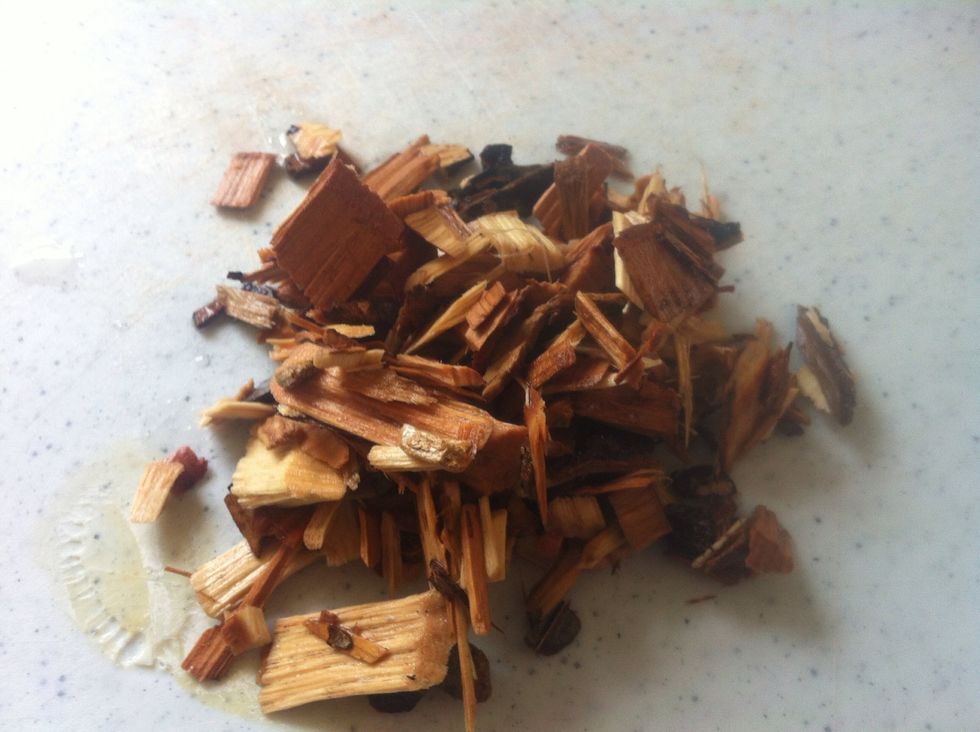 One cup smoked wood chips(optional)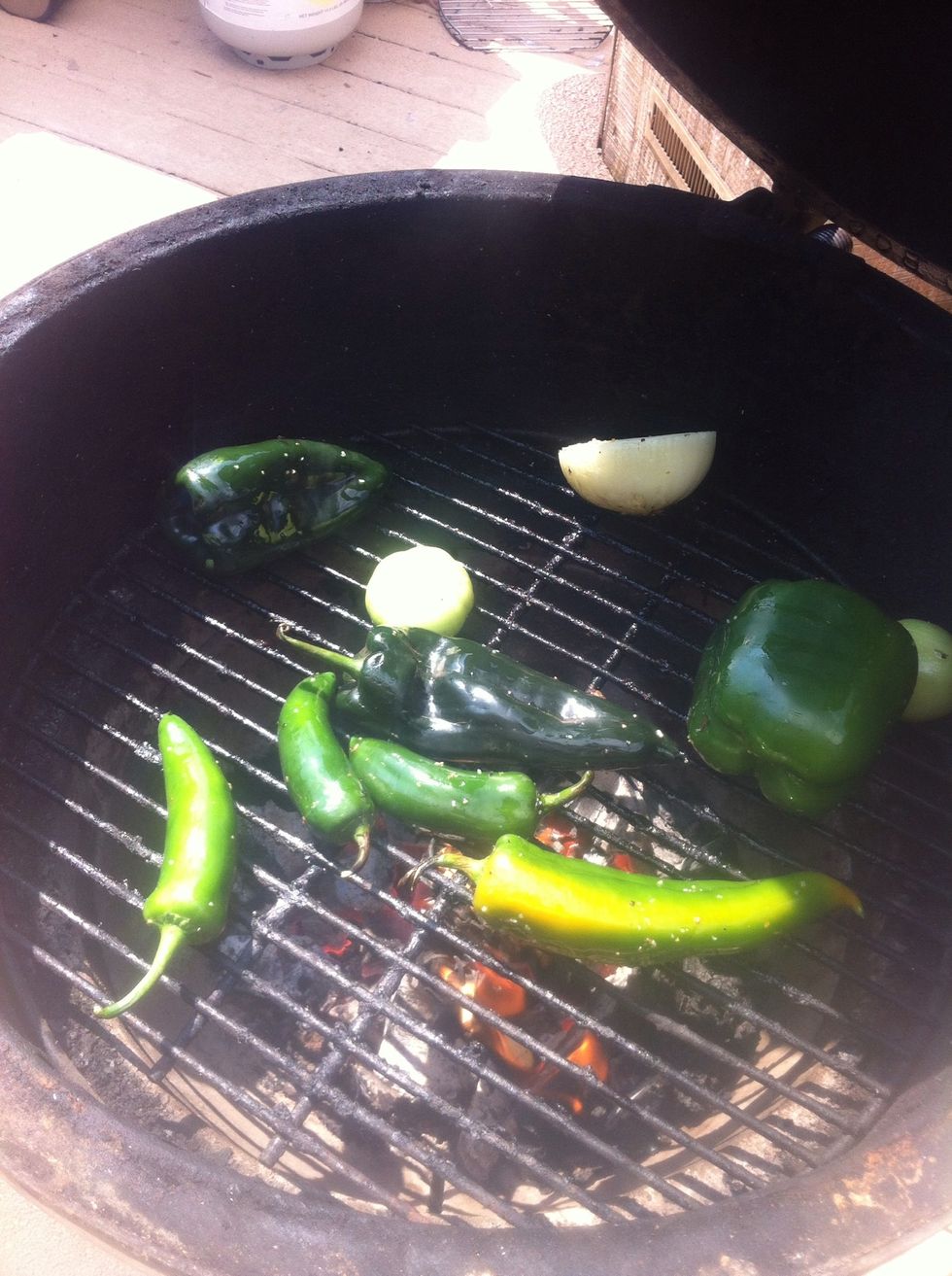 Blister the skin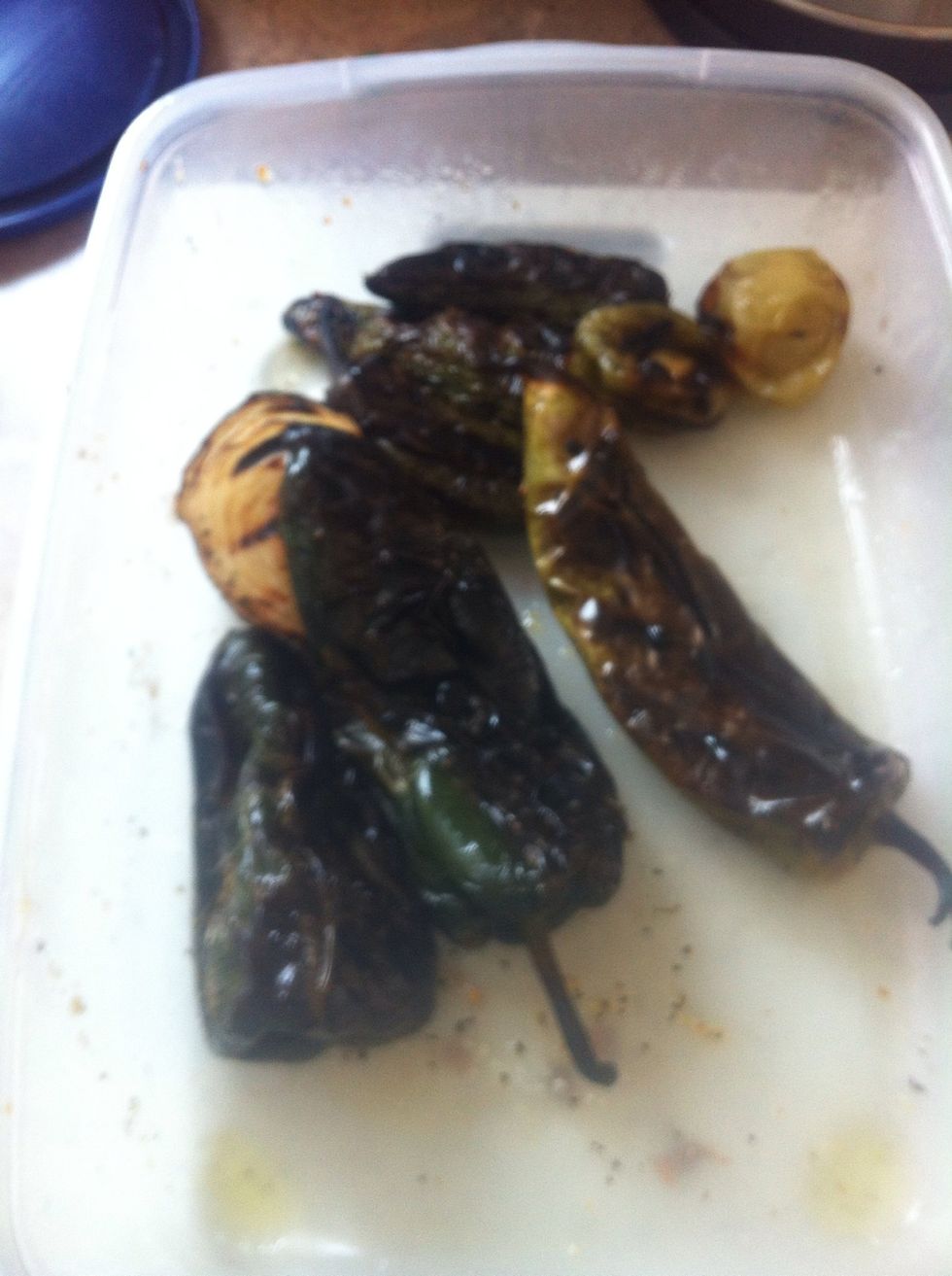 All done they should look burnt
Cover let them steam from there own heat. This will release the skin.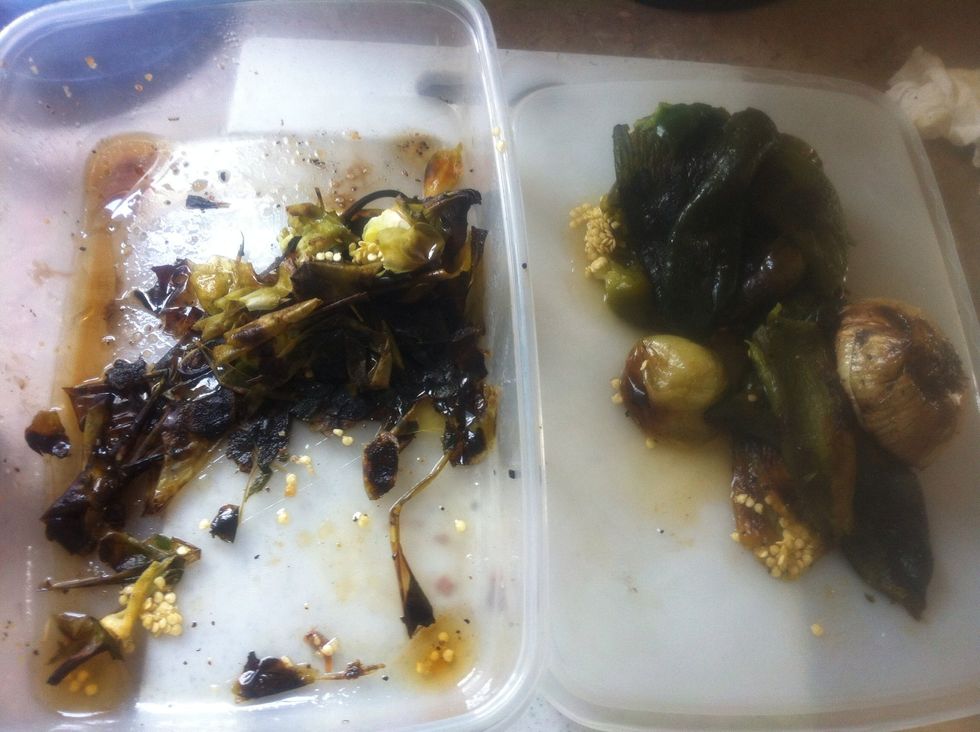 Takes a a few minutes but skins come off easy. Please wash hands after before you touch your eyes, your kids or god forbid you use the bath room. Left is skins... Trash
Put in blender with a handful of cilantro and 1 cup chicken stock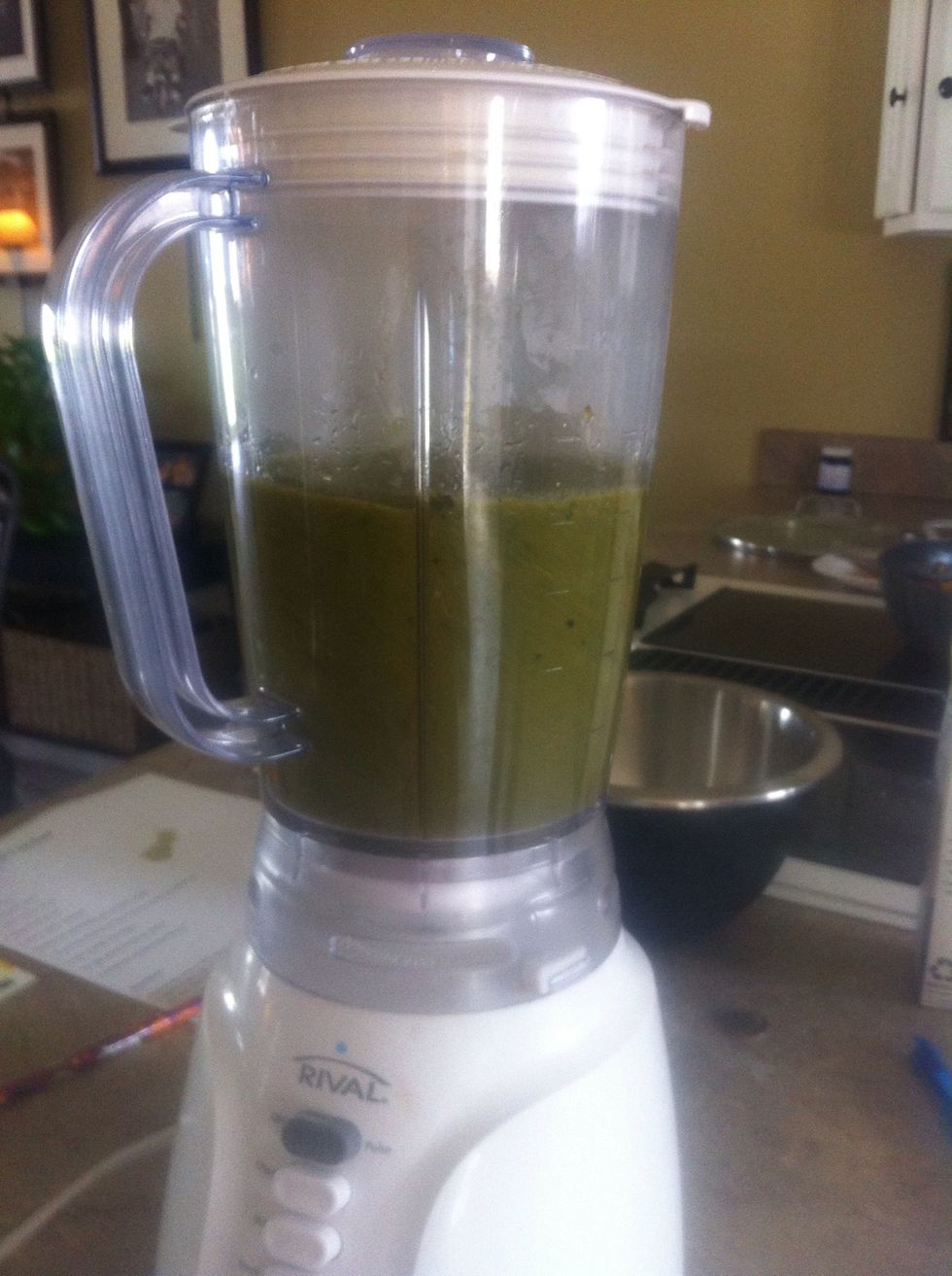 Salsa verde
Add to our stew that has reduced by 1/3. About 2 hrs.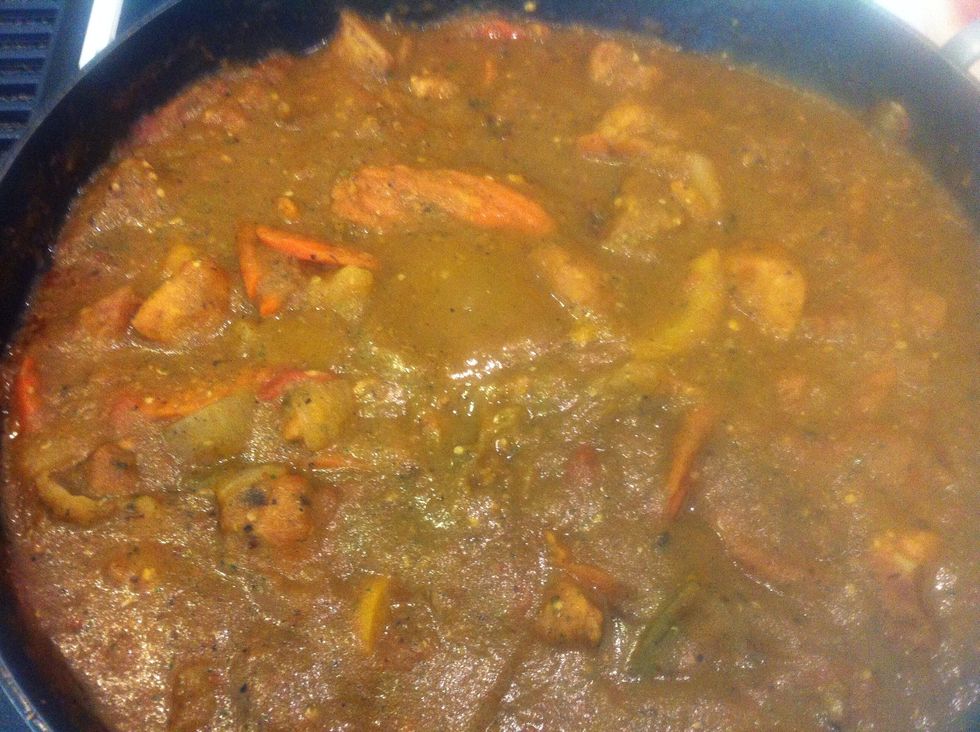 Mix heat for 15 min. Serve with white rice queso fresco and sour cream
Boneless pork butt
3 jalapeño
2 poblano
2 Anaheim peppers
1 yellow onion
1 can fire roasted tomatoes
1 tbs chopped garlic
I/2 cup cilantro
3 cups chicken stock
Salt and pepper
1 cup flour
1 yellow pepper
1 red pepper
8 oz carrot chips
1 potato
2 tomatillos
Couple of beers
One bunch cilantro