Fresh chili powder will shame any store bought mix. It's cheap and fairly easy to whip up just stop by a Mexican market for the dried chili peppers.
2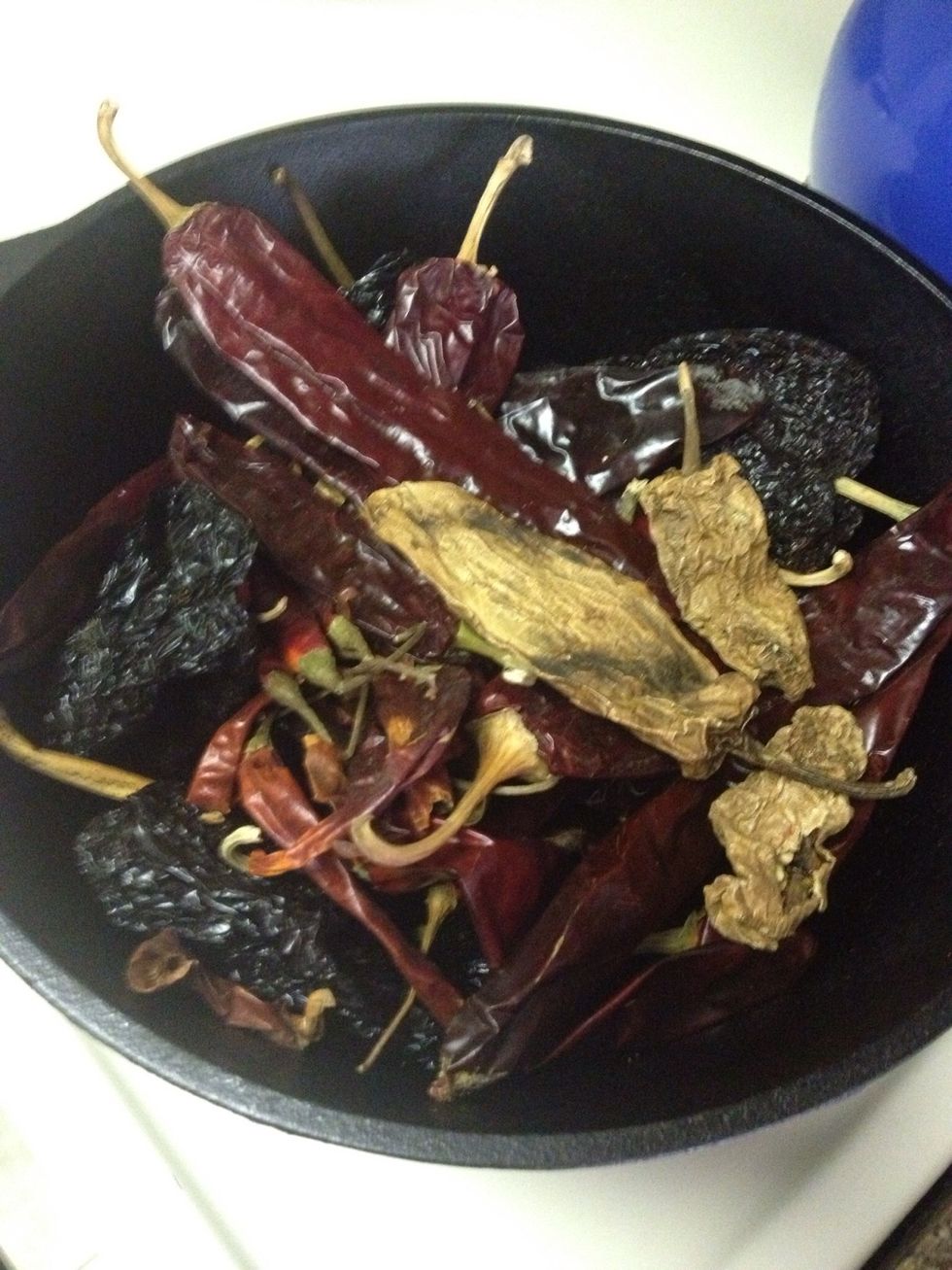 Stock up on dried peppers at a Mexican grocery. Go for freshest looking dried peppers. High turnover= fresh peppers. I choose a little of every variety, remember smaller peppers tend to be hotter.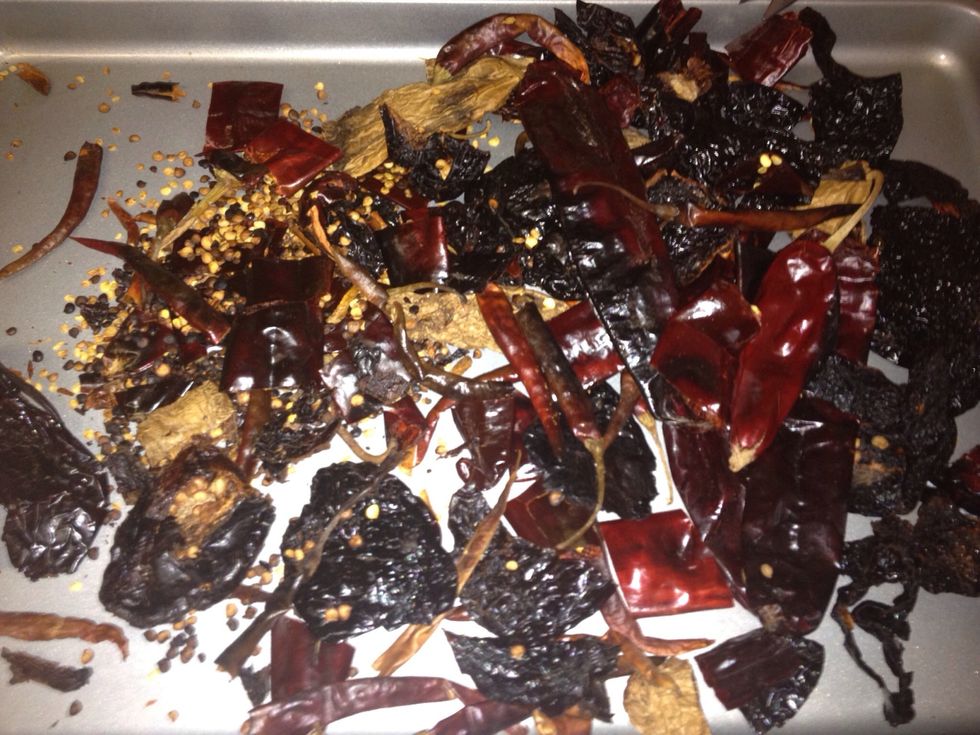 Dry roast the peppers in a cast iron pan low heat rotating for 5 minutes . Cool peppers on a cookie sheet.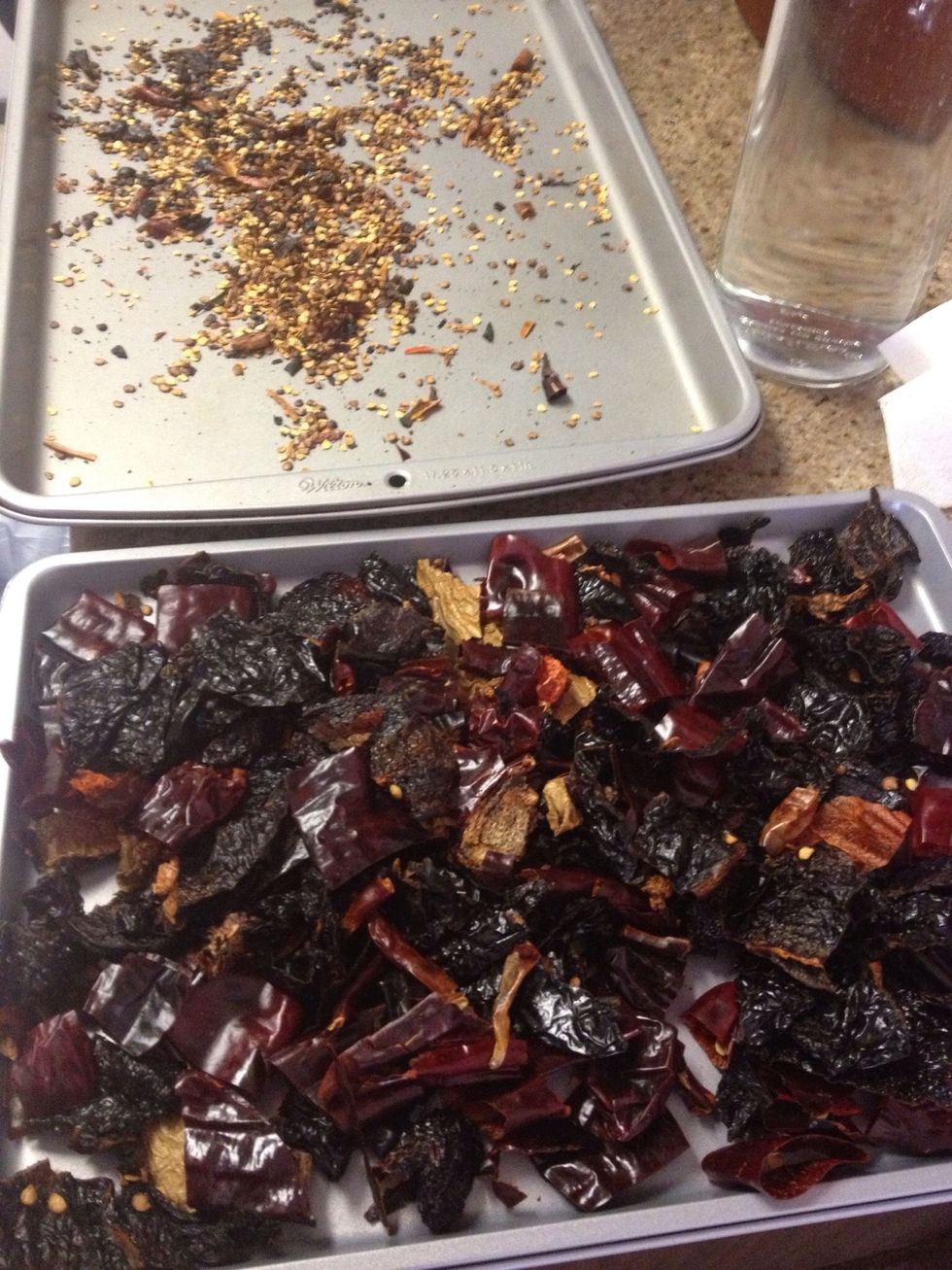 Use scissors to cut peppers down into 1 inch segments. Save the seeds for another operation and toss the stems.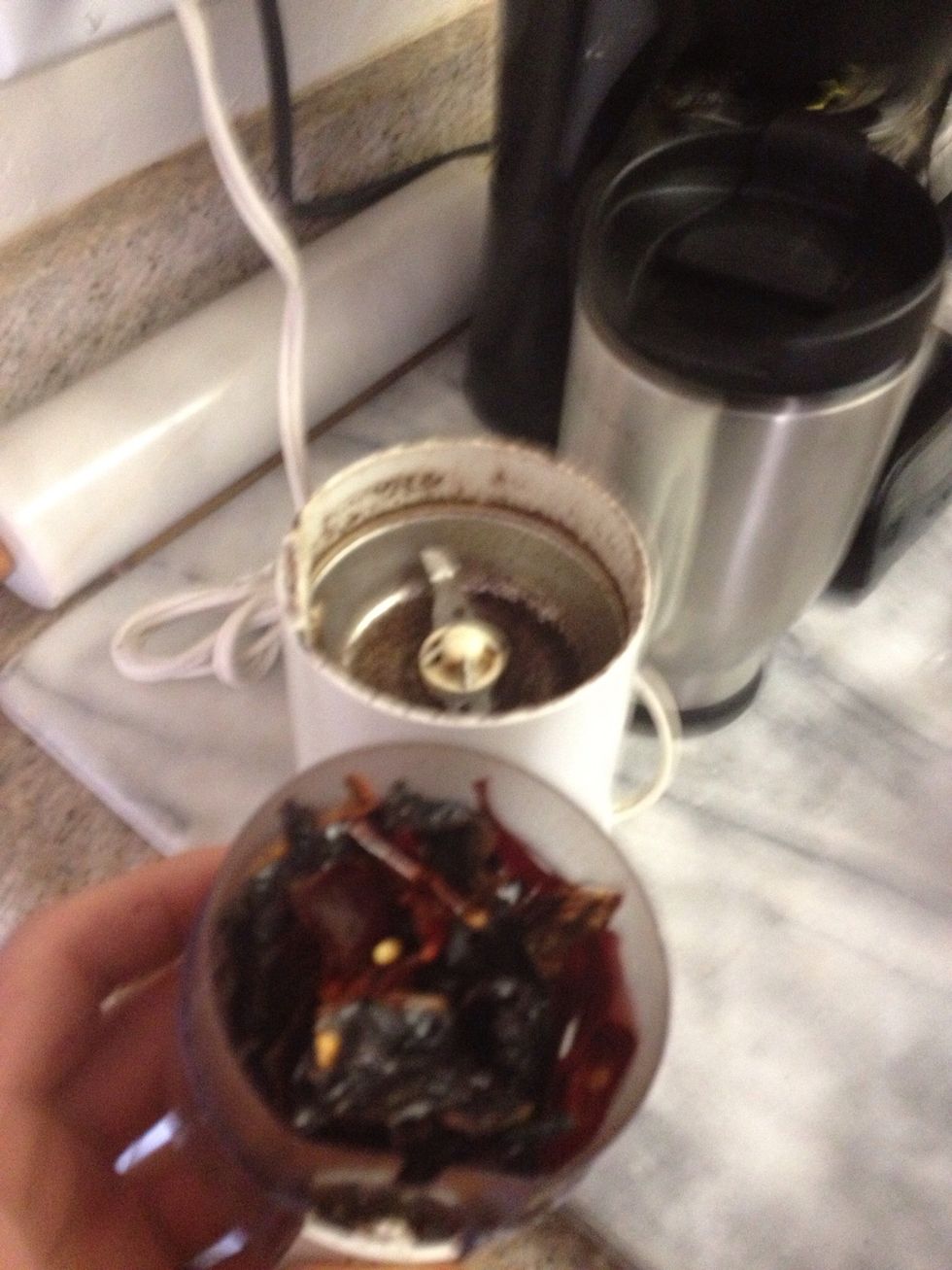 Pulse peppers in batches. Do not overload the grinder and let the motor cool off after several rounds. Don't worry it cleans pretty easy.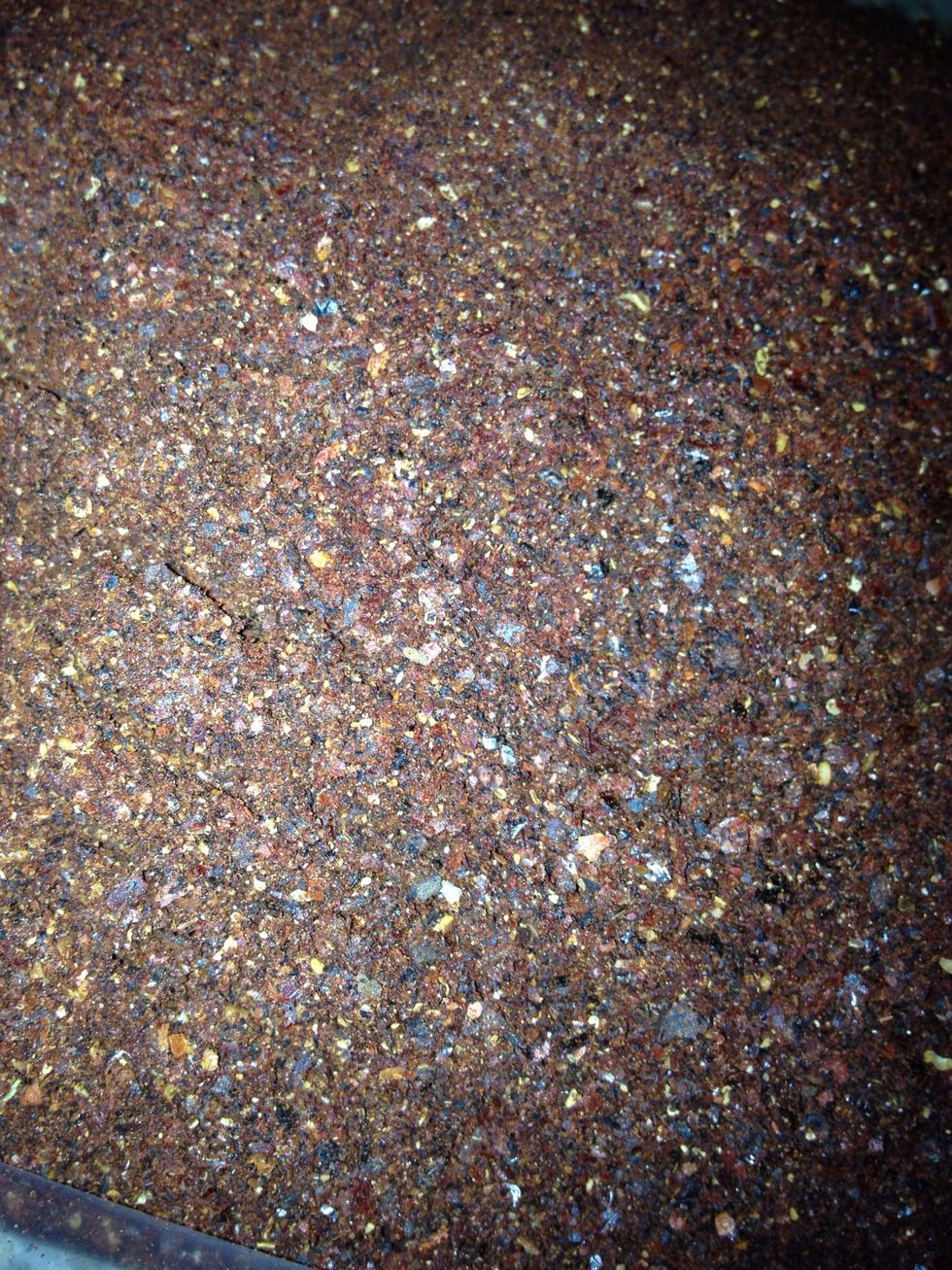 CAUTION Watch your eyes! don't rub them with chili hands. Run exhaust fan while dry roasting peppers and grinding them. Once grinded to a fine consistency bag the chili powder up its ready to use.
5.0 Dried ancho chile peppers
5.0 Dried chipotle peppers
5.0 Dried chili de Arbol peppers
5.0 Dried New Mexico peppers
Coffee grinder