Chili con carne is an easy, yummi (and budget!) dish everybody love to eat. Invite friends to come over and make your own chili con carne !
72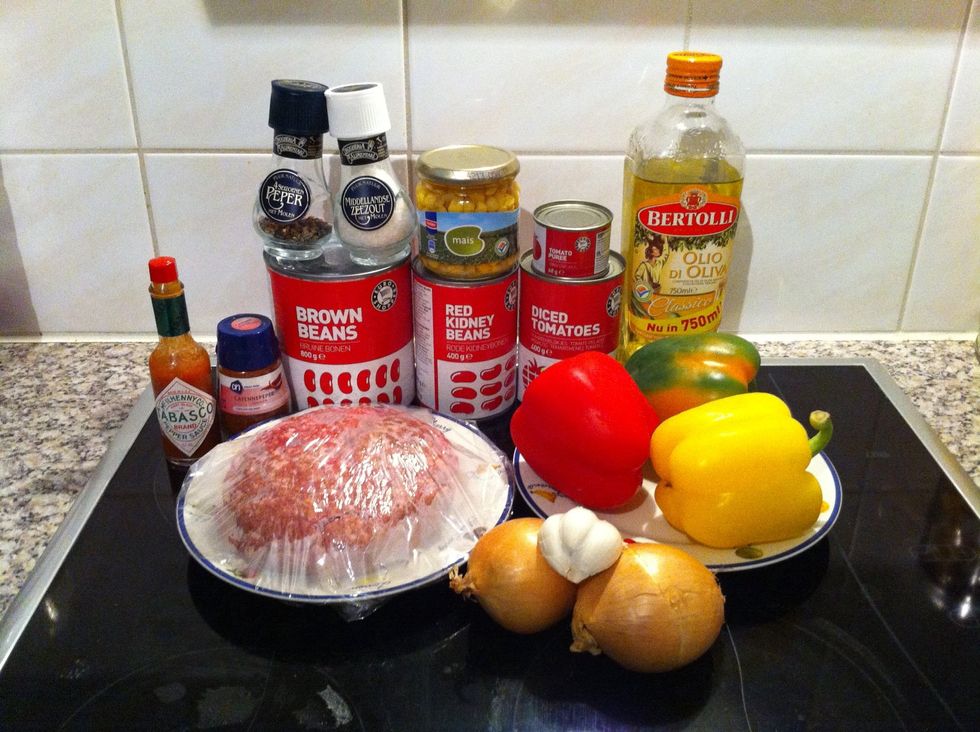 Gather supplies (enough for 4-5 hungry persons )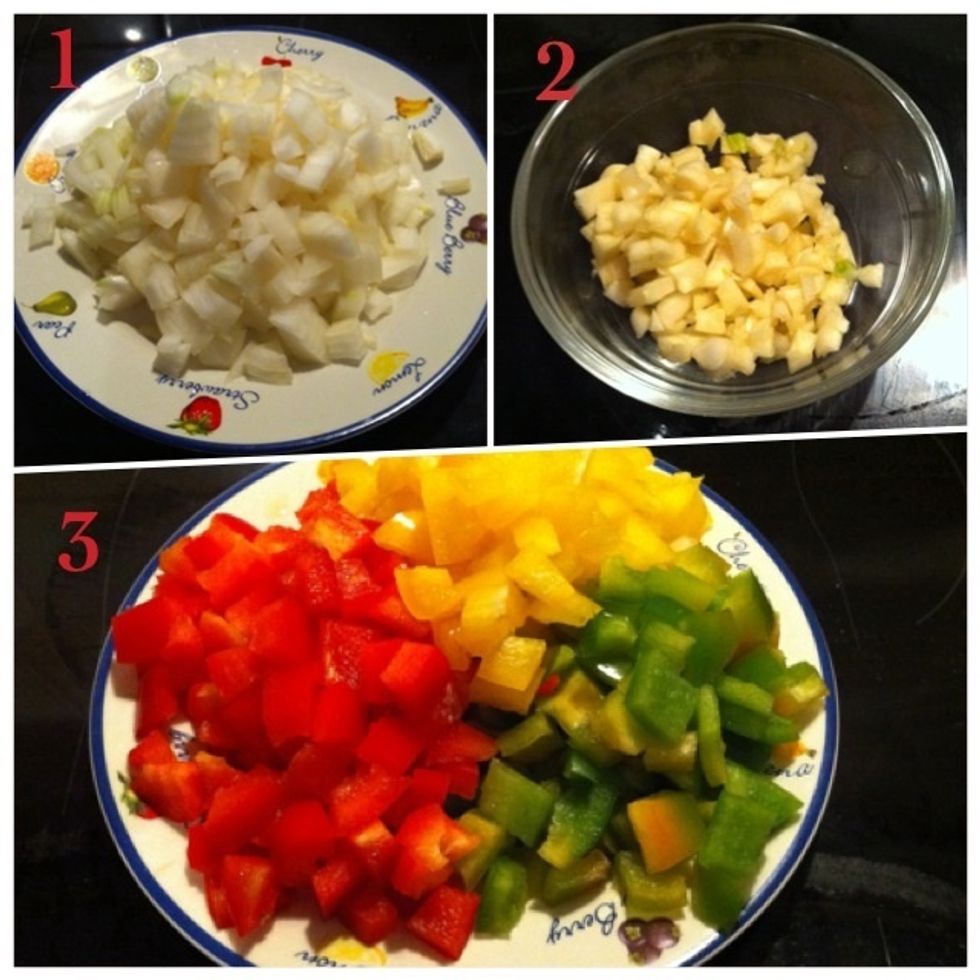 1) Diced onions; 2) Diced garlic; 3) Diced bell peppers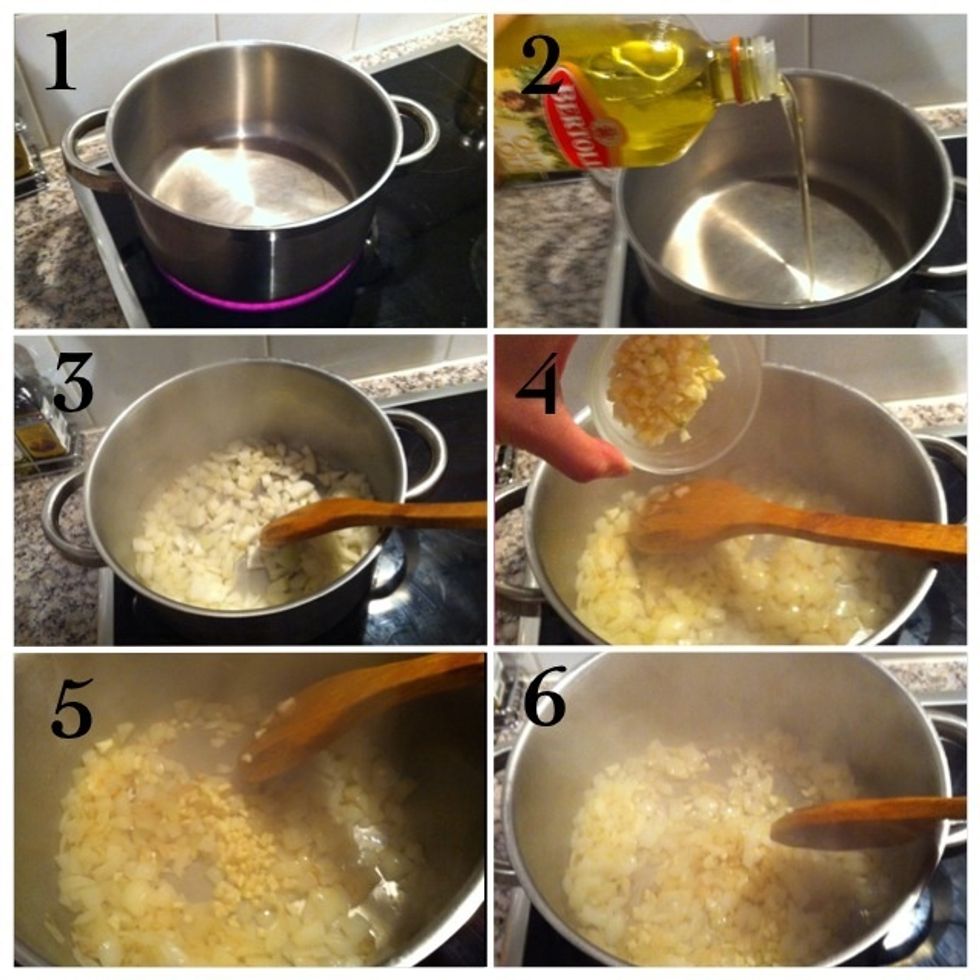 1) Heat pan; 2) Add olive oil; 3) Add onions; 4) Add garlic; 5) Keep stirring... ; 6) Untill onion and garlic turn gold brown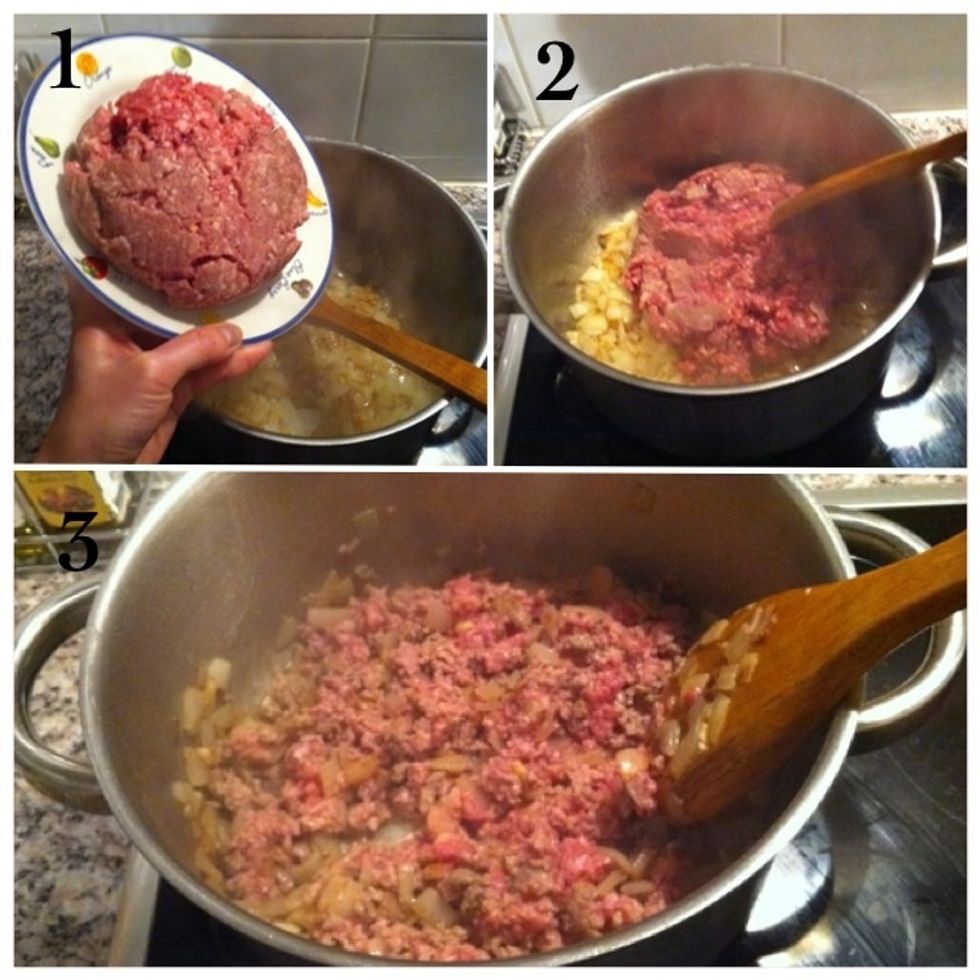 1) Add ground beef; 2) Mix together; 3) Keep stirring for a few minutes untill colour of ground beef turns into brown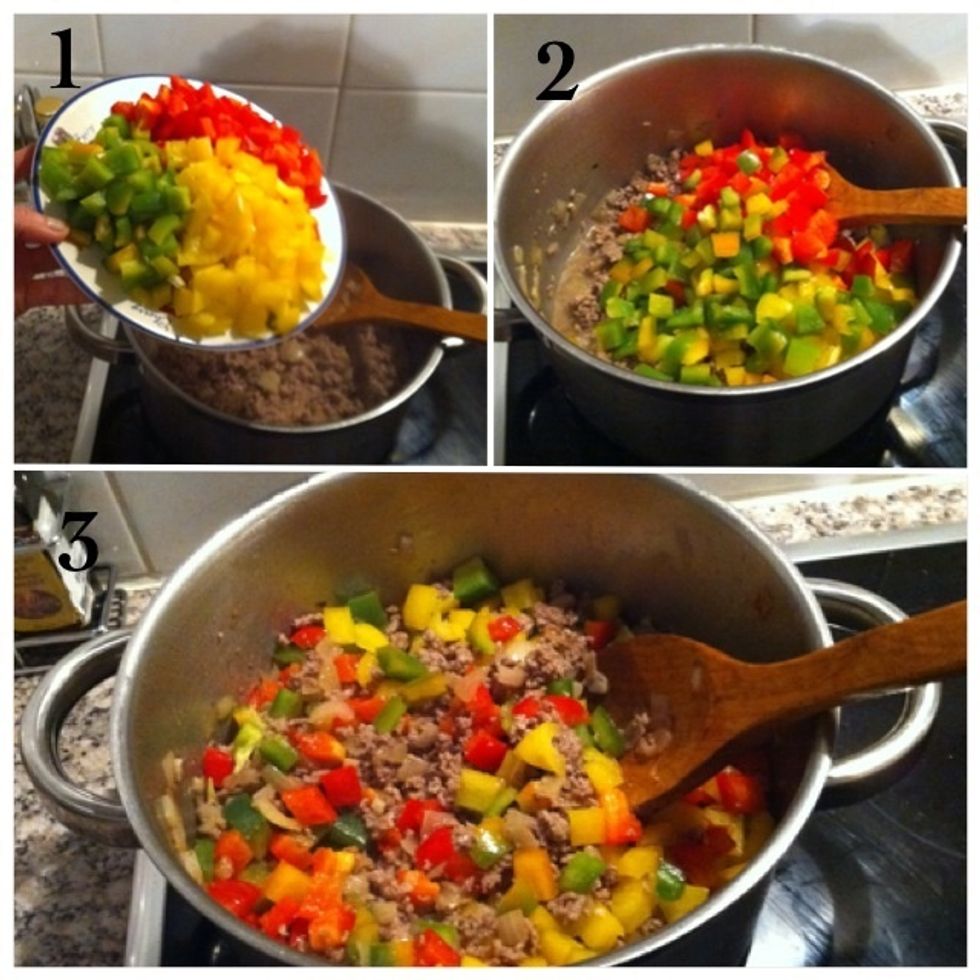 1) Add bell peppers; 2) Mix together; 3) Keep stirring for a minute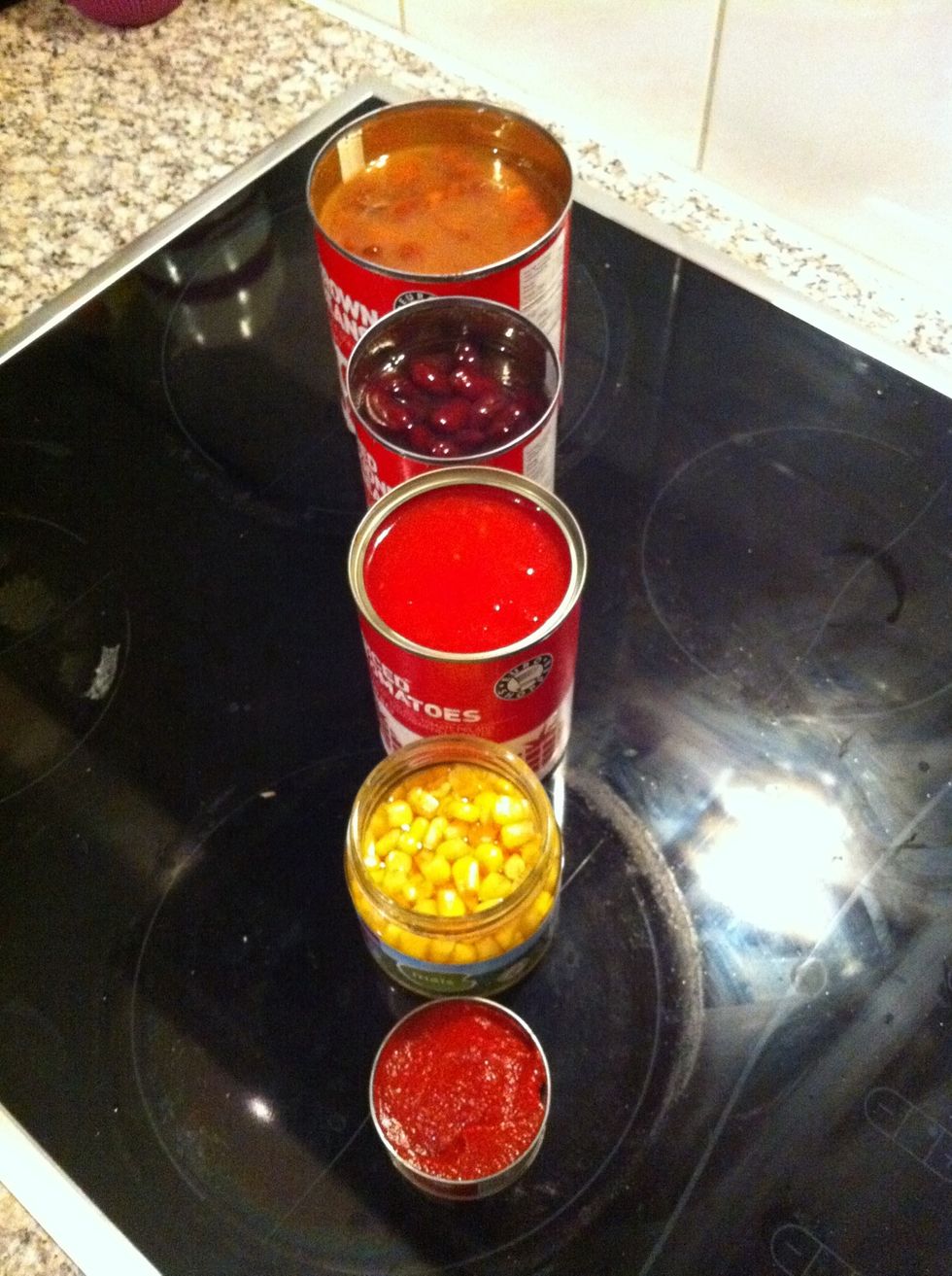 Open the cans (throw away the 'juice' of the beans and corn before starting the next step).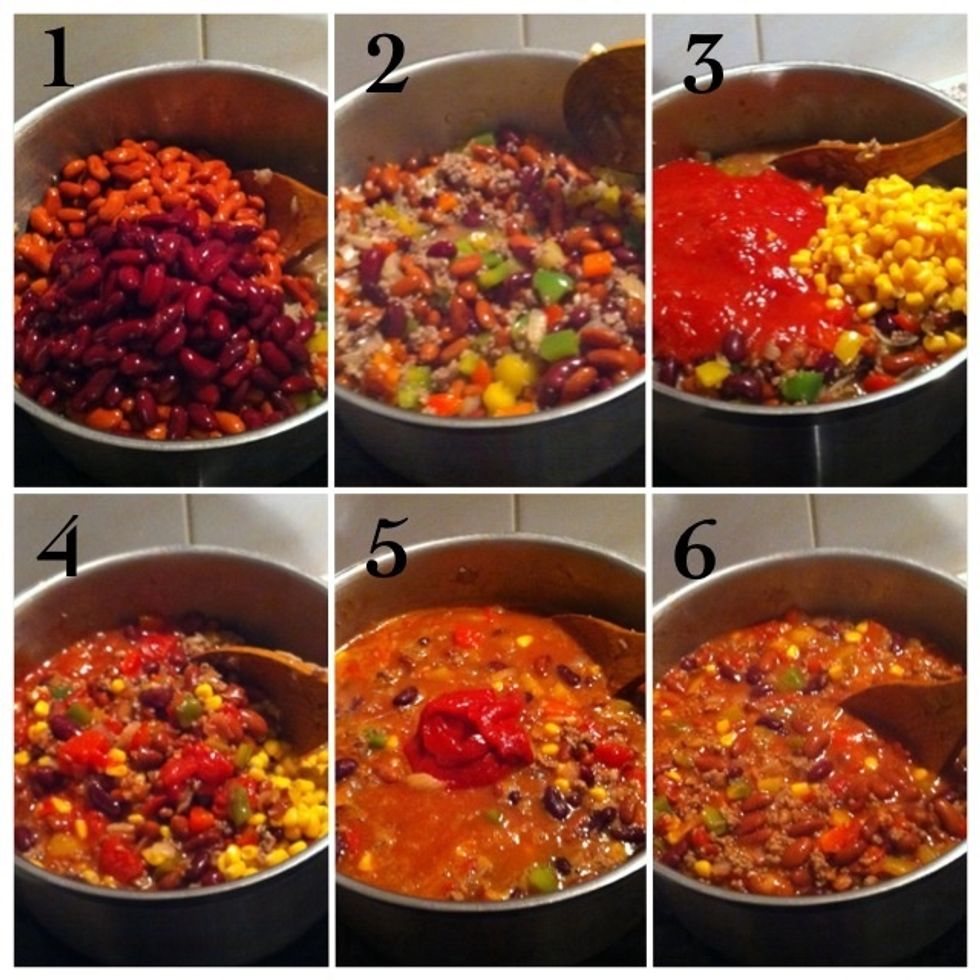 1) Add brown beans and kidney beans; 2) Mix; 3) Add corn and diced tomatoes; 4) Mix; 5) Add tomato paste; 6) Mix well everything together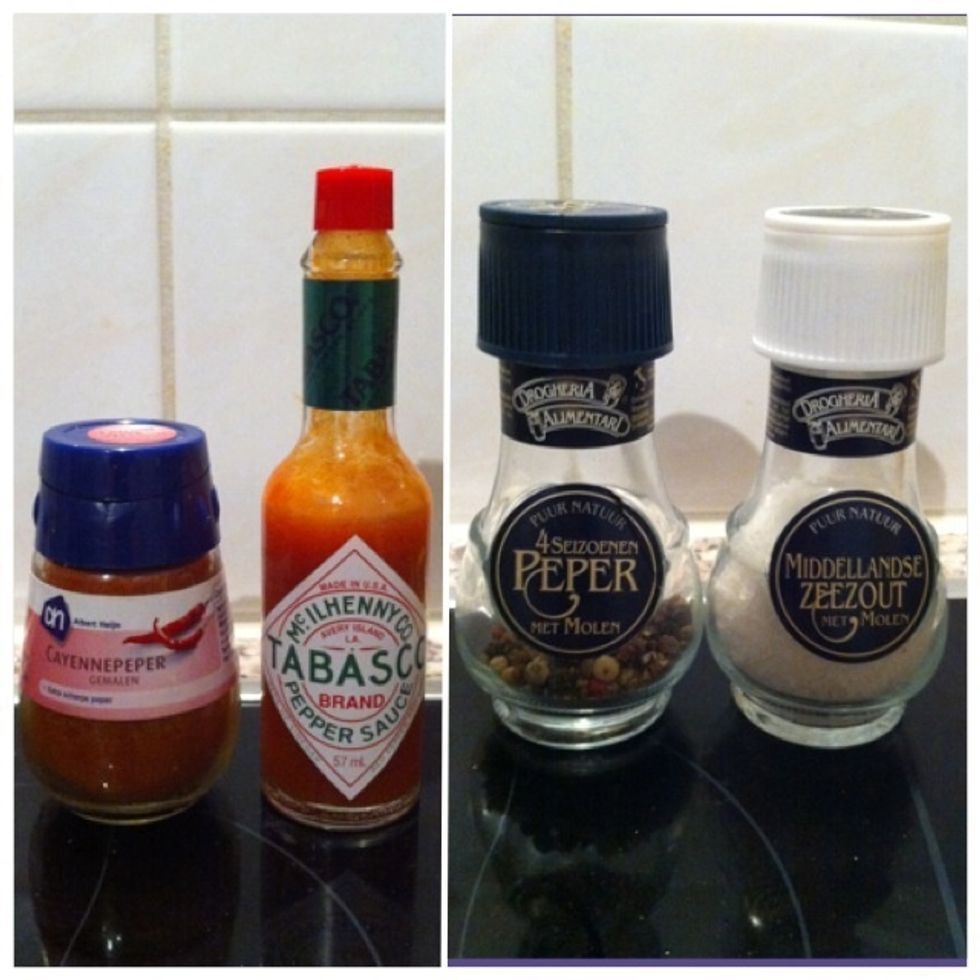 Add chili powder, tabasco, pepper and salt.
Let everything cook for about 45 minutes on low fire.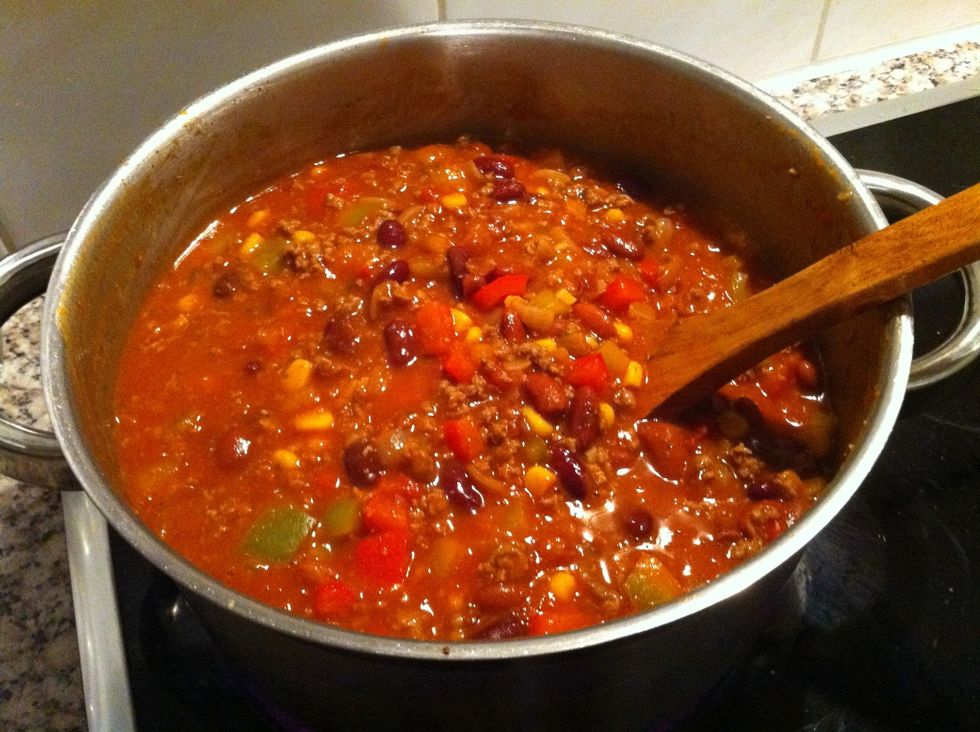 Check and taste.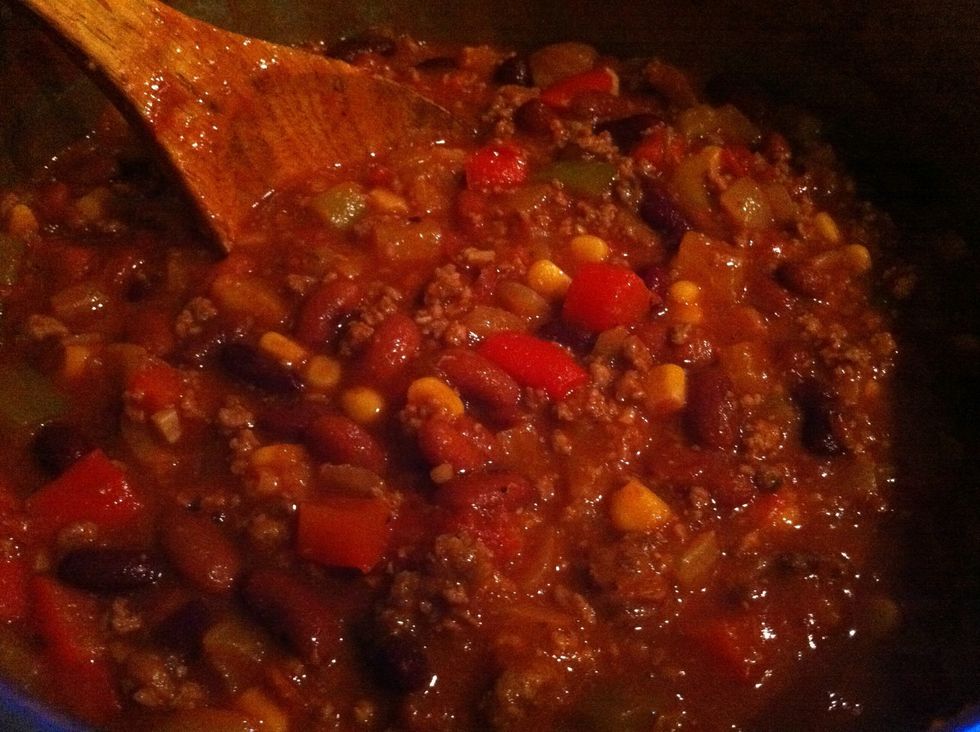 Mmm... looks good and smells great! Ready to serve!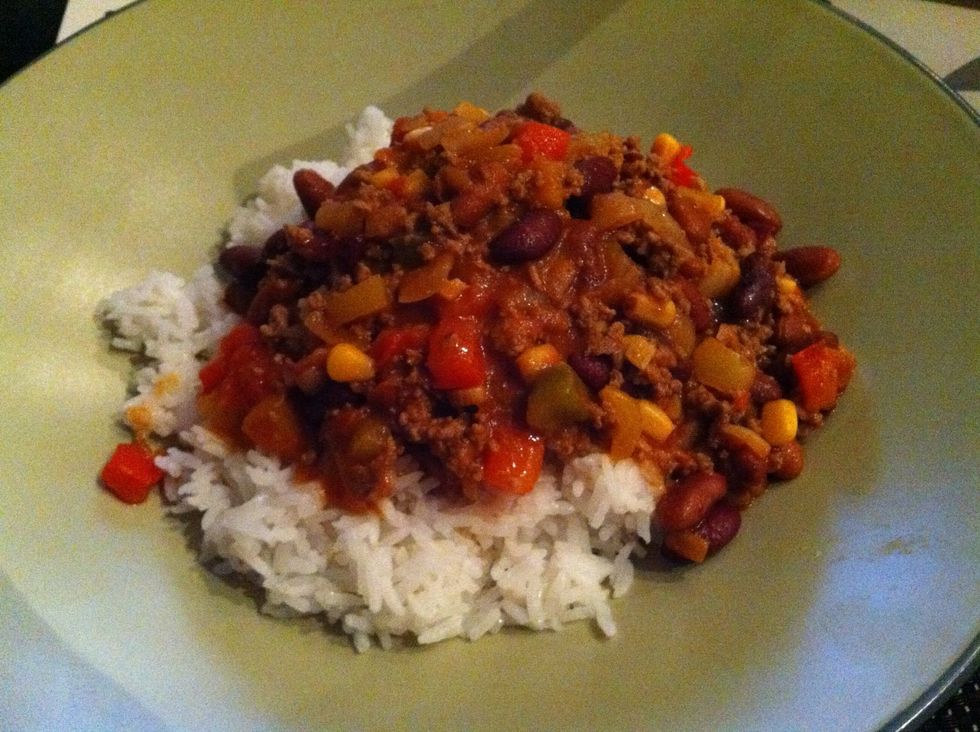 Serve with rice, bread or tortillas... I prefer rice!
500.0g Ground beef
2.0 Onions
3.0 Cloves of garlic
3.0 Bell peppers
800.0g Brown beans
400.0g Kidney beans
400.0g Diced tomatoes
250.0g Corn
40.0g Tomato paste
Olive oil
Chili powder
Tabasco
Pepper
Salt
Justine2707 Chimmy
Love... eating (out)! Cooking! Trying new (not too difficult!) recipes! Also love fashion! Make up! And simple nail art and hairdo's!