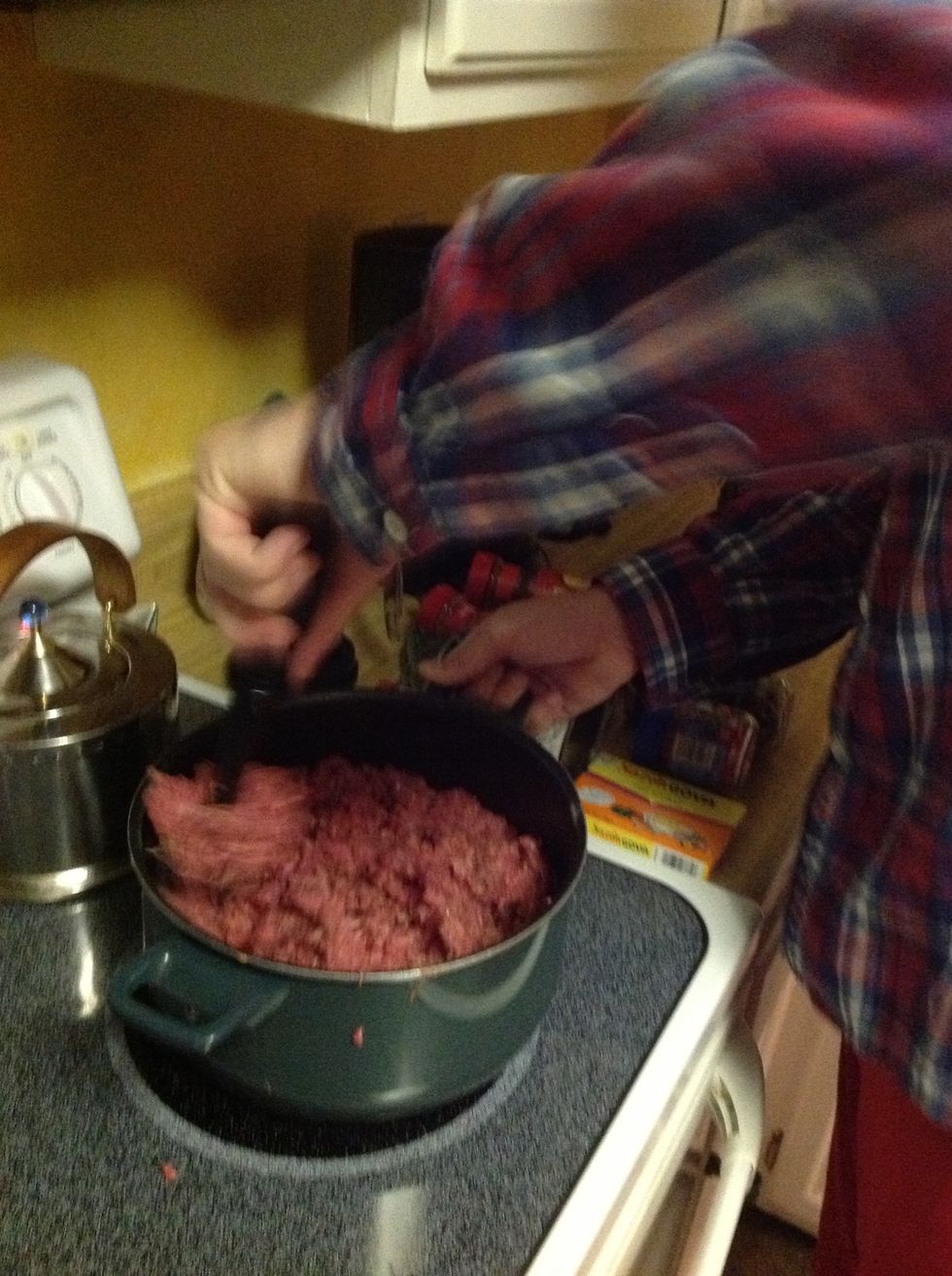 Brown beef and sausage, then add beef stock and tomato sauce.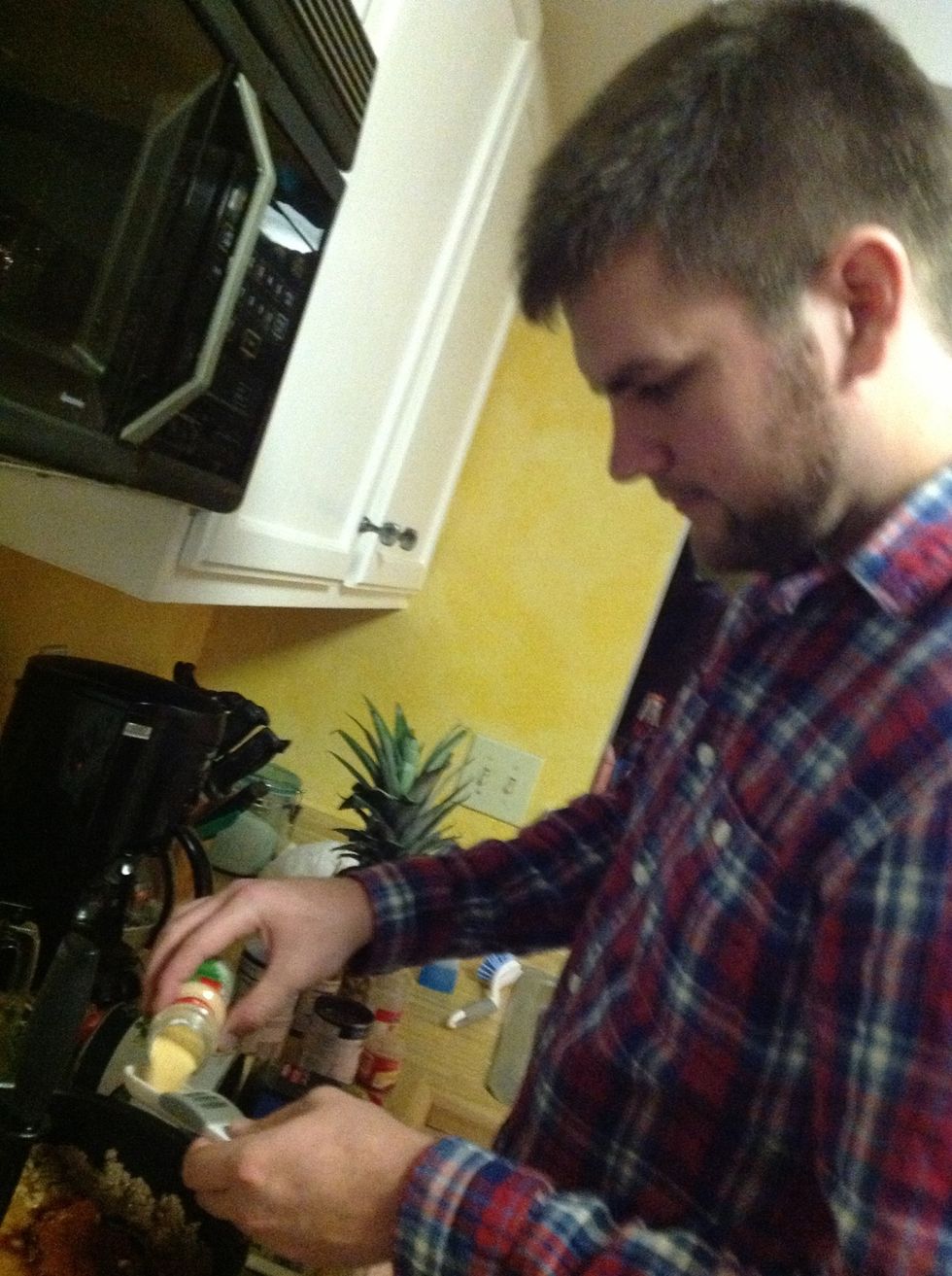 Add the ingredients listed from 1 T chili powder to 1 chicken bouillon cube. Simmer for about an hour.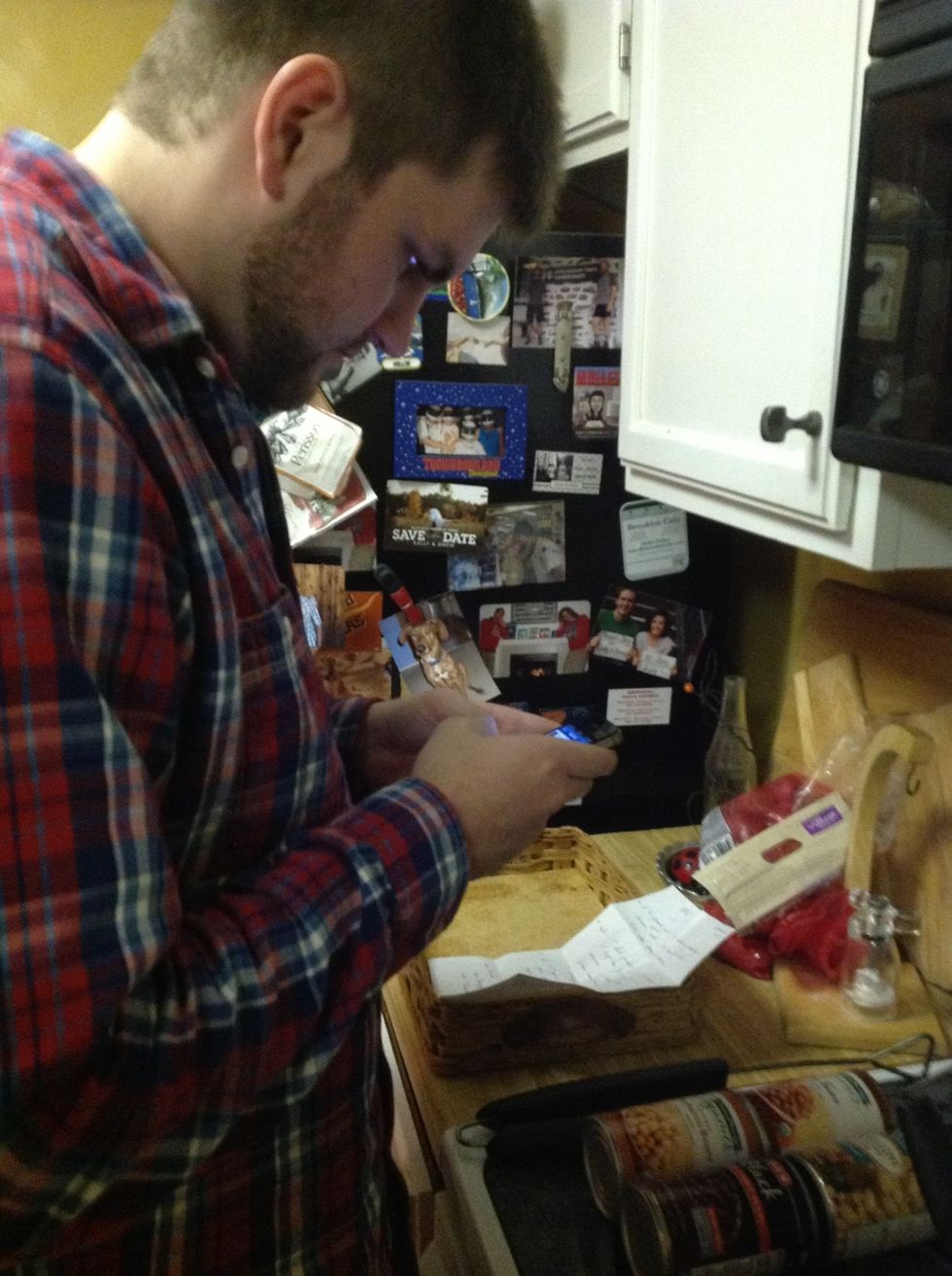 Don't forget to check in with your friends so you can keep up with what they're doing while they are keeping up with what you're doing. (This caption was written using the speech-to-text option.)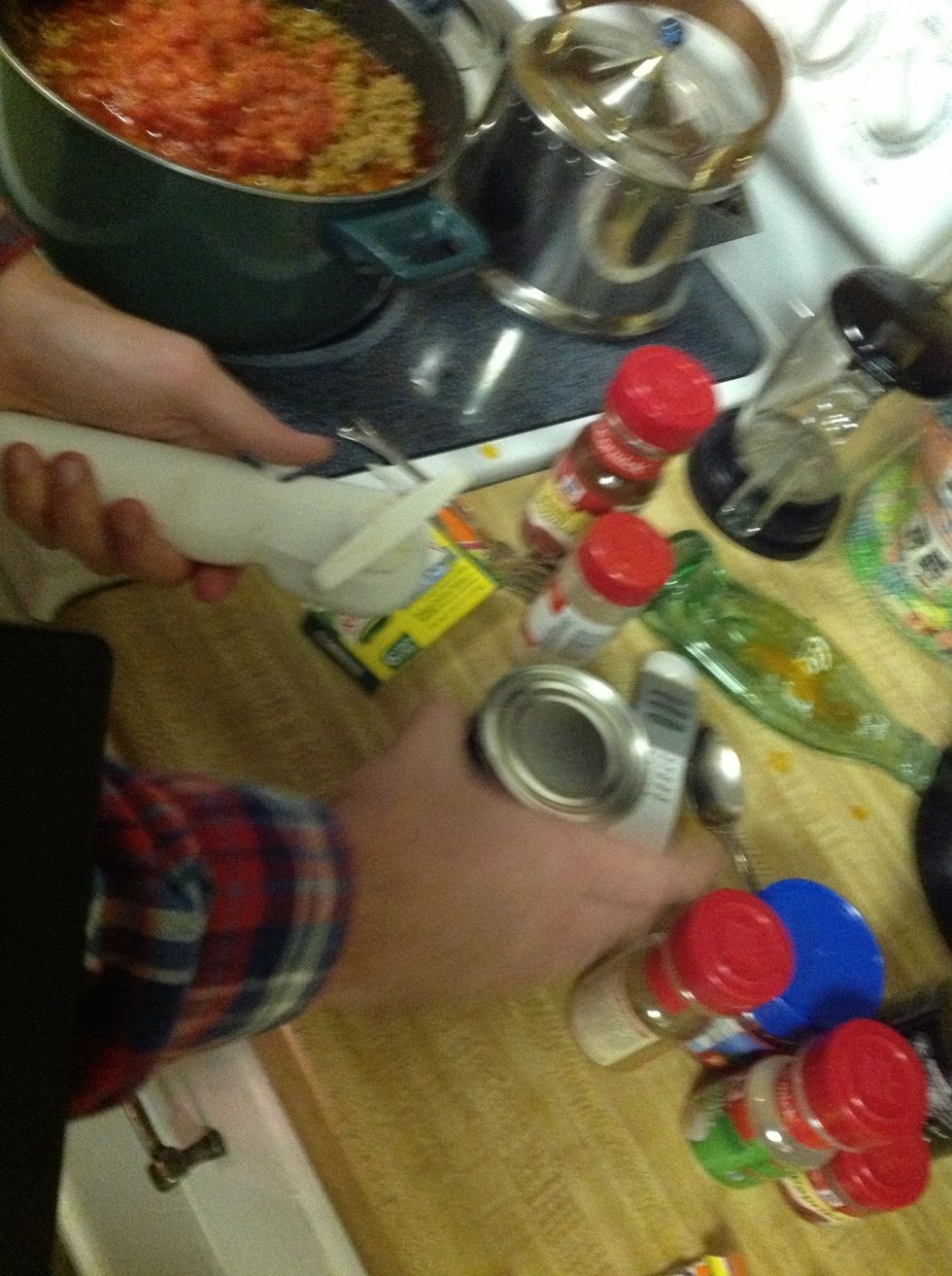 Drain the tomatoes and add them to the pot! Yummy,yummy,yummy!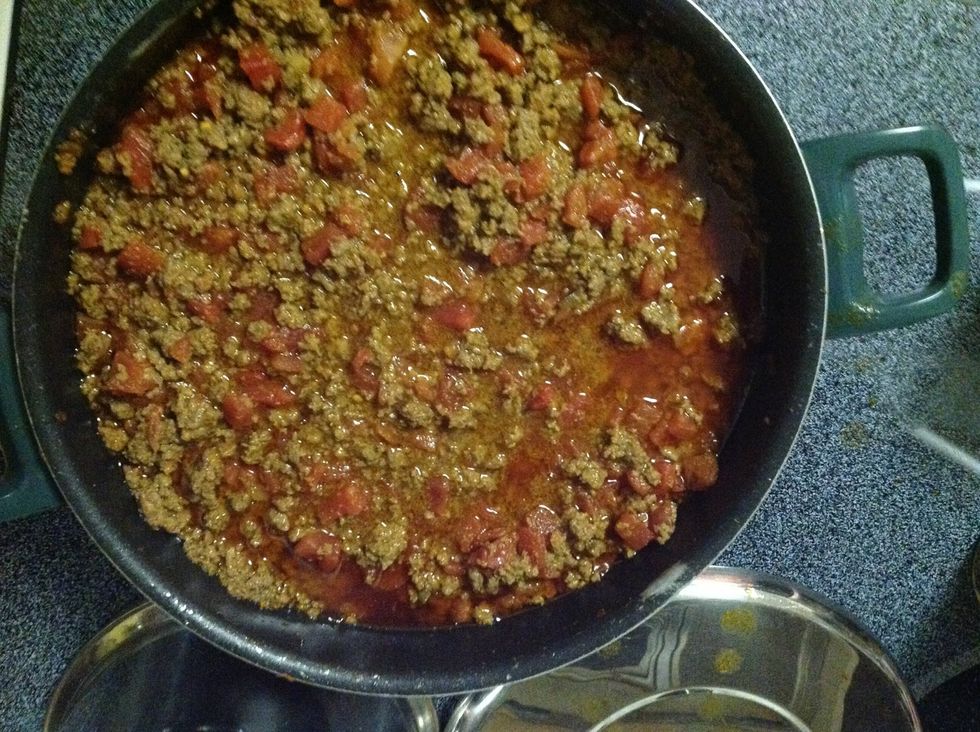 Time to share with friends!
2.0 Lb. ground beef
1.0 Lb. Owen's sausage
14.0oz Can beef stock
1.0 8 oz. can tomato sauce
1.0Tbsp Chili powder
1.0Tbsp Onion powder
1.0Tbsp Paprika
1.0tsp Cayenne
1.0 Beef Bouillon cube
1.0 Chicken Bouillon cube
5.0Tbsp Garlic powder
3.0tsp Cumin
1.0 Chunk of brown sugar
1.0 Pkg. Sazon Goya (Hispanic food aisle)
Pickled Jalapeno peppers
1.0 Big can of chopped tomatoes
Tabasco