This are roasted or grilled chilies. By roasting them you enhance their flavor and increase their spiciness. Use this recipe as a salsa, goes specially well with steak sandwich, tacos & grilled meats.
212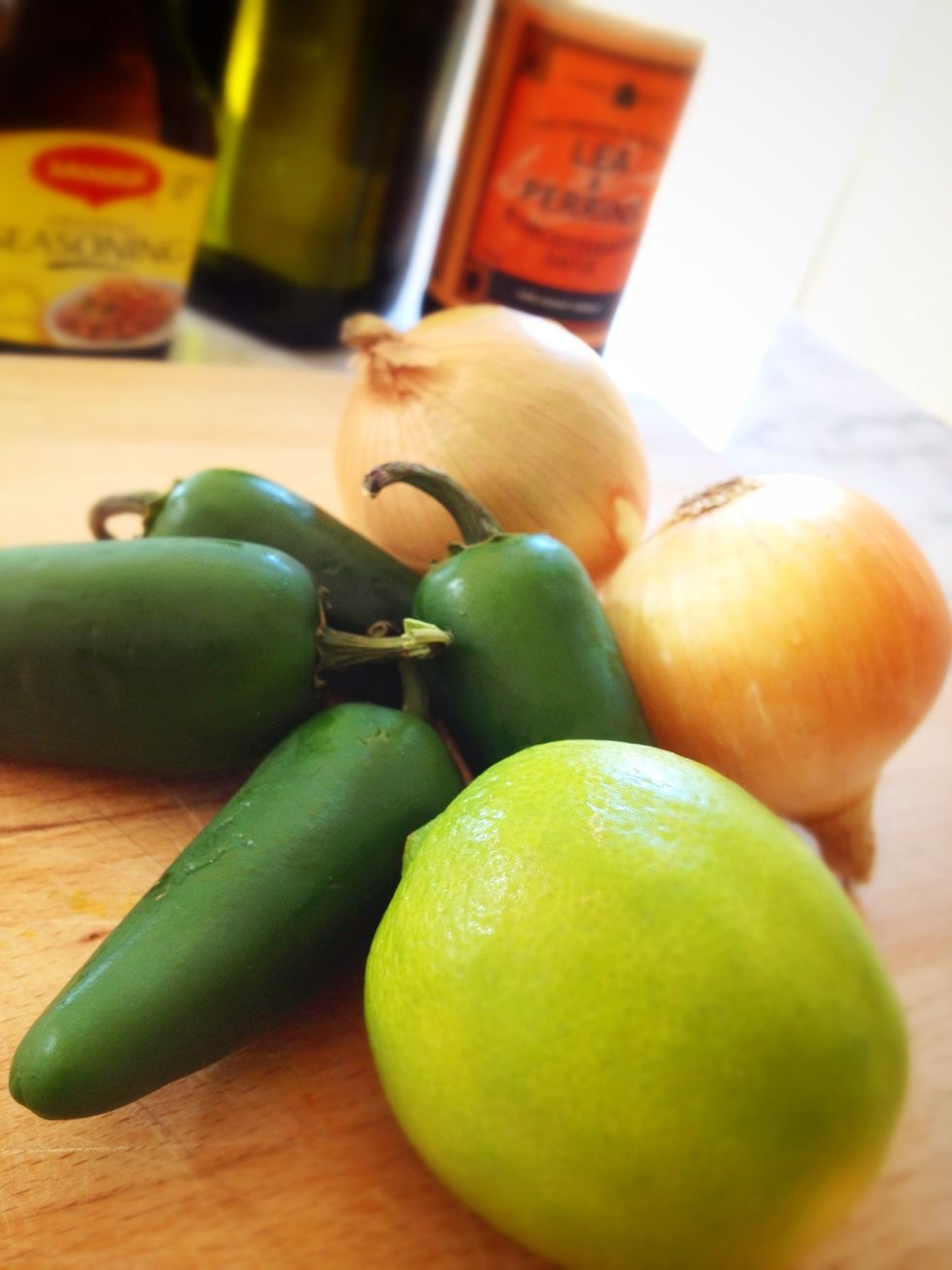 Chile Serrano are the best option, you can see I used Jalapeños as Serranos are not readily available in Australia. You can use any chili you like.
You can use your favorite chili, the quantity will depend on the chili but I suggest similar amount of chili and onions, so choose your chilies wisely as you need to make sure you can handle the heat.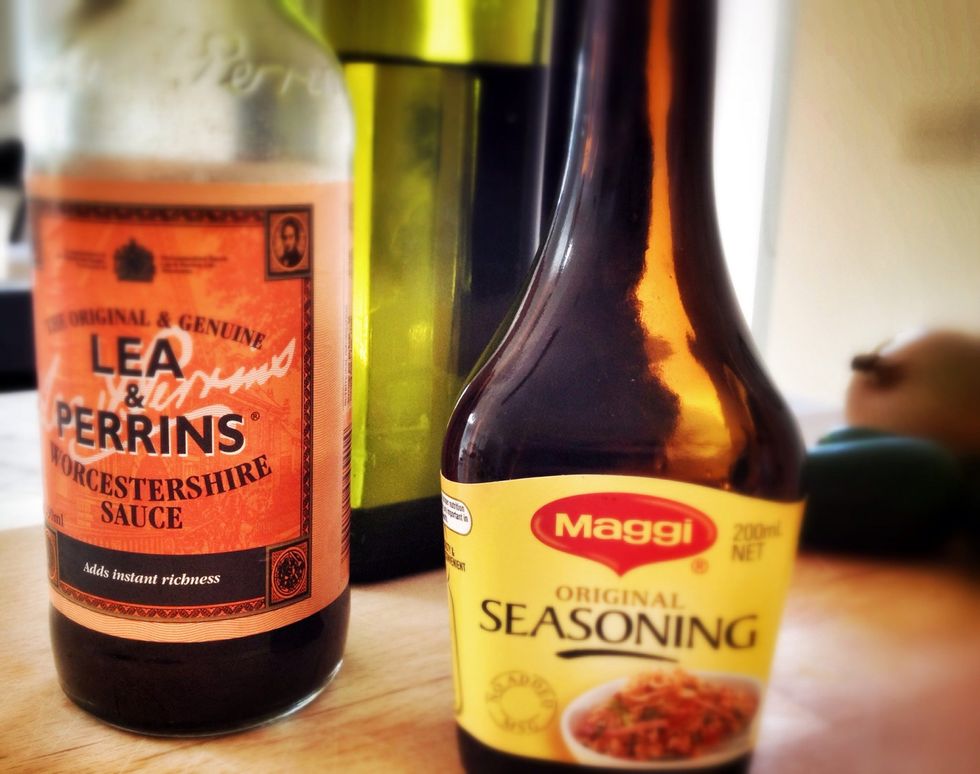 You can substitute Maggi for soy sauce (but in Mexico we use Maggi for everything). The Worcestershire sauce is optional.
Slice the onions and chilies lengthwise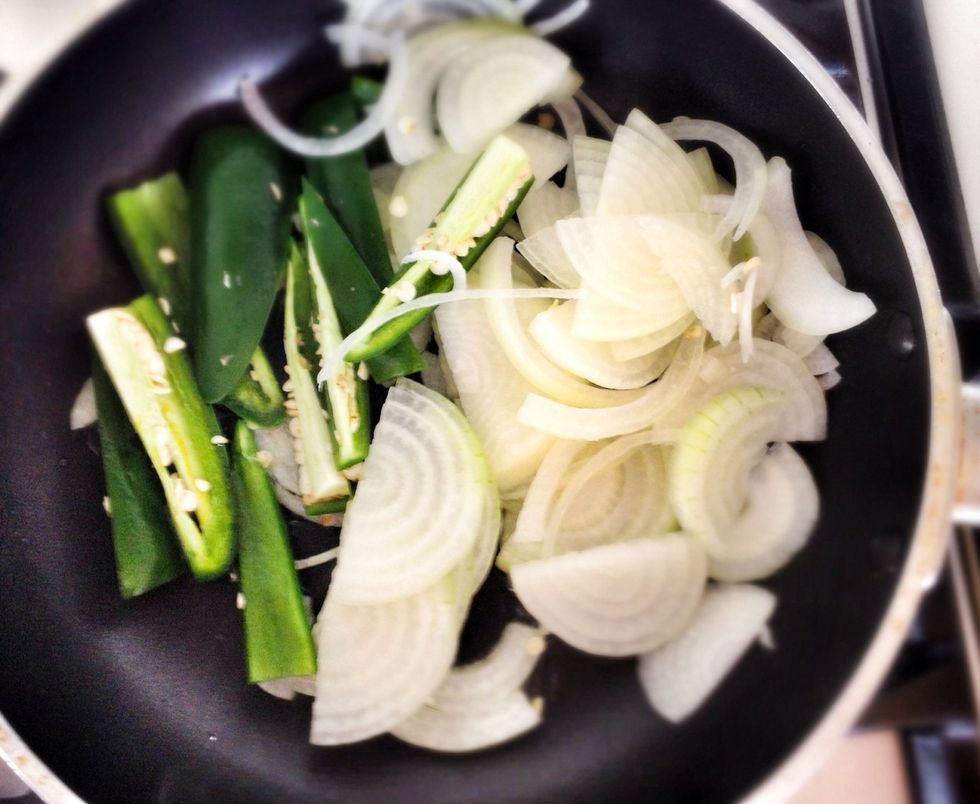 Fry in a pan with a bit of olive oil and a sprinkle of salt.
WARNING: frying or grilling chilies will release fumes that can burn the throat and eyes, use a well ventilated area (see note on BBQ Tip). Care must be taken with kids, pets and others.
Use medium heat and cook until lightly brown. NOTE: you can use a BBQ just roast the chilies whole and cut the onions in thick rings and cook in BBQ until brown, slice afterwards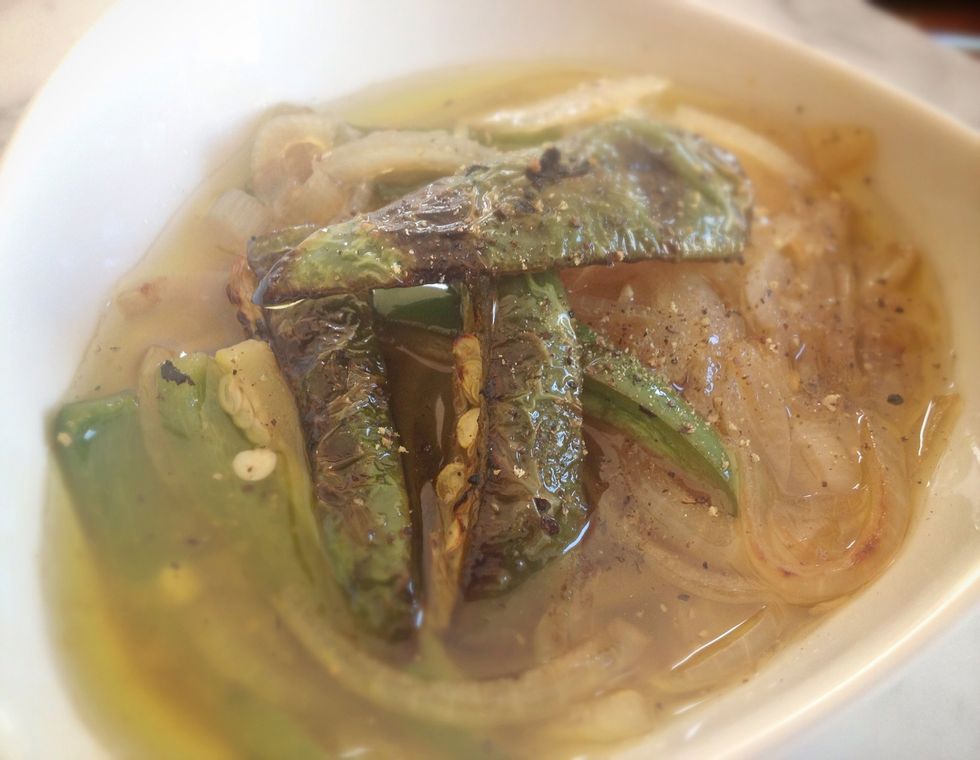 In a bowl add to the chilies and onions the lime a good amount of Maggi (the lime should change to a dark color), a little Worcestershire sauce (optional), olive oil and pepper.
4.0 Chili Peppers
2.0 Onions
1.0 Lime
Maggie Sauce
Worcestershire sauce (optional)
Olive oil
Quantities depend on the chilies