Pickled jalapeños with options of adding cactus and pigs feet
133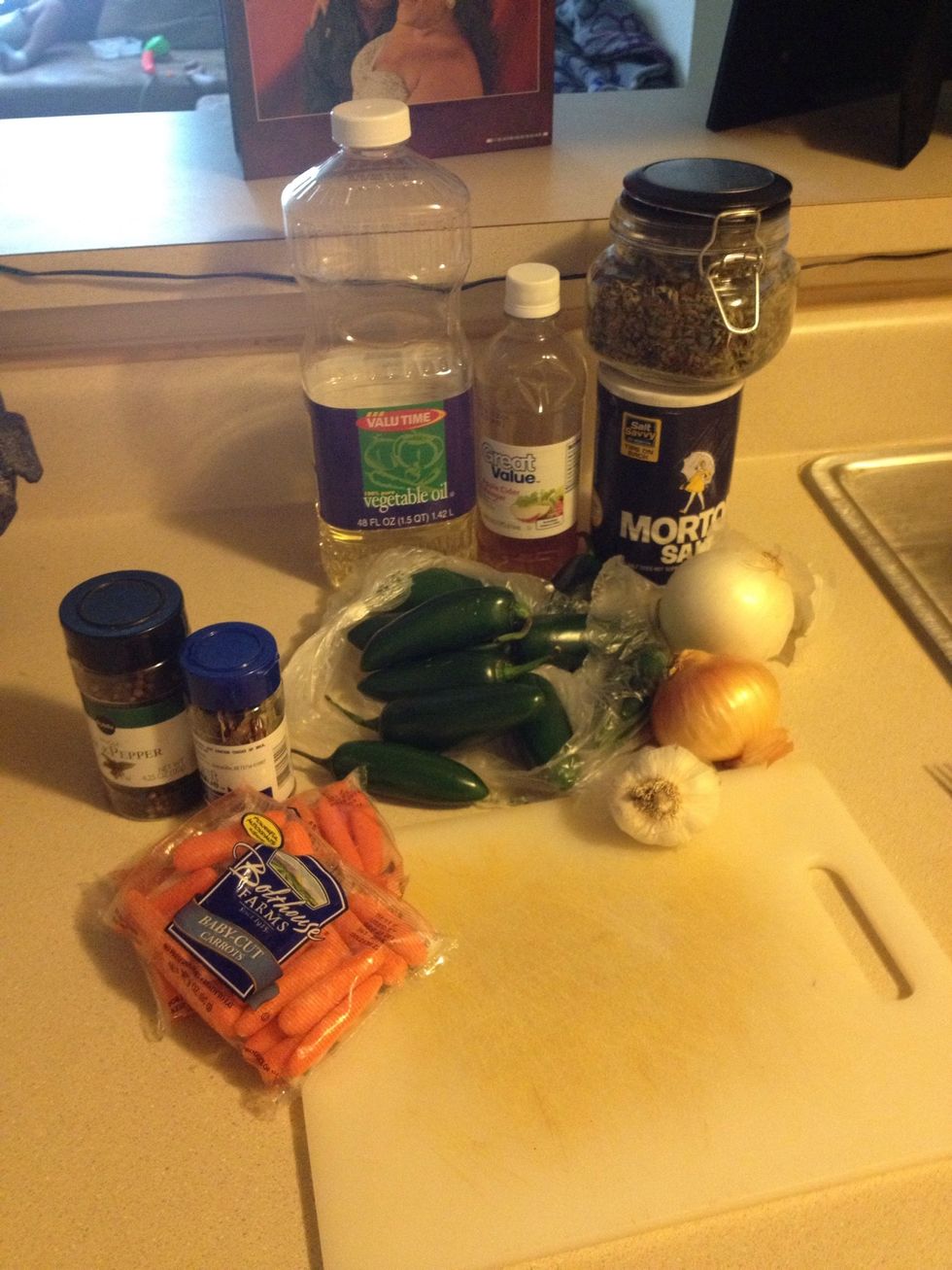 Gather ingredients. Cut carrots in to small circles and onion in to half circles. Optional: add Nopales (cactus) / pigs feet to the mix as well. Just make sure the feet are well cooked first.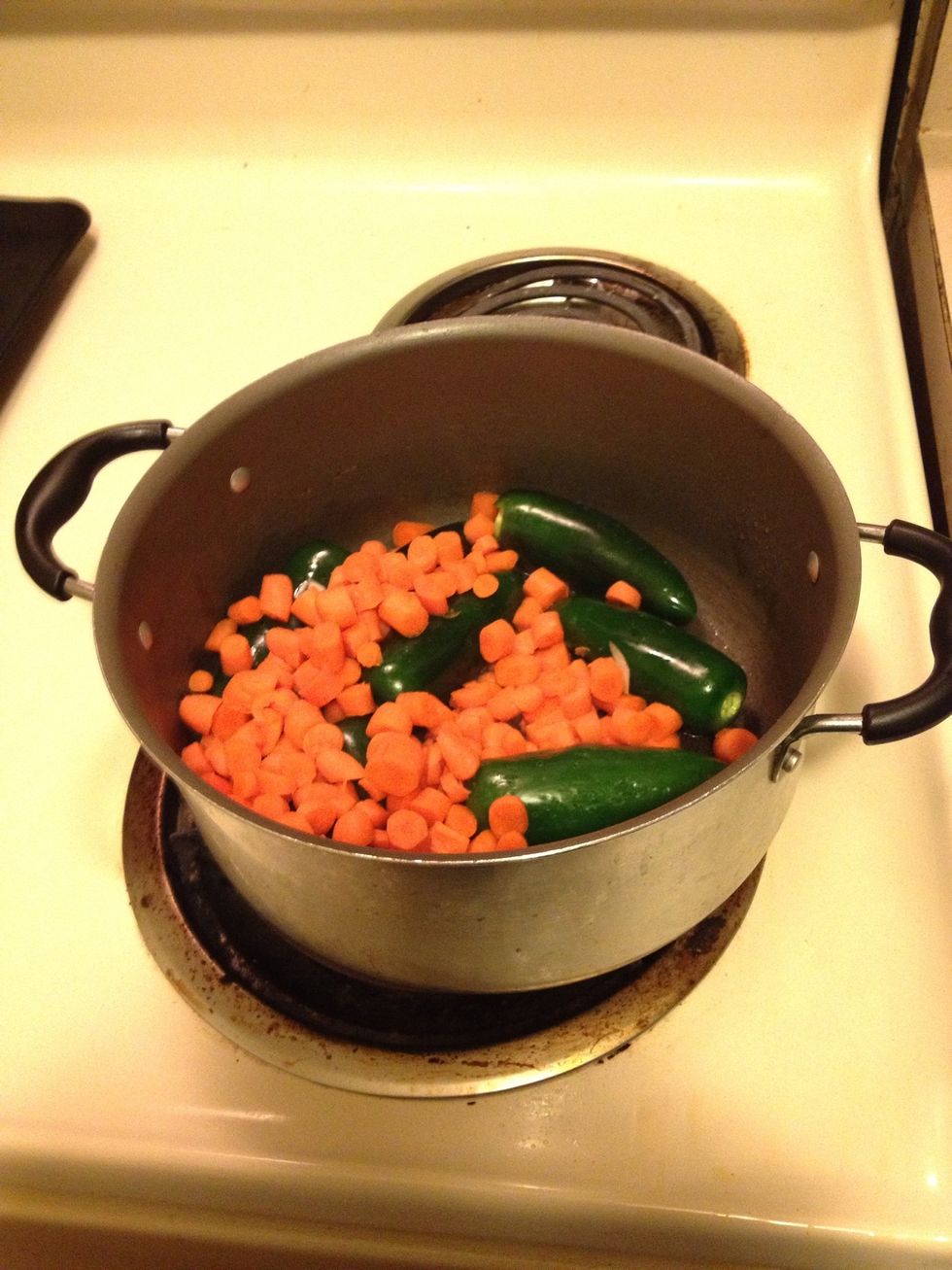 Pour oil to coat bottom of pan, add carrots and jalapeños to pan. Cook until jalapeños start to get dark green.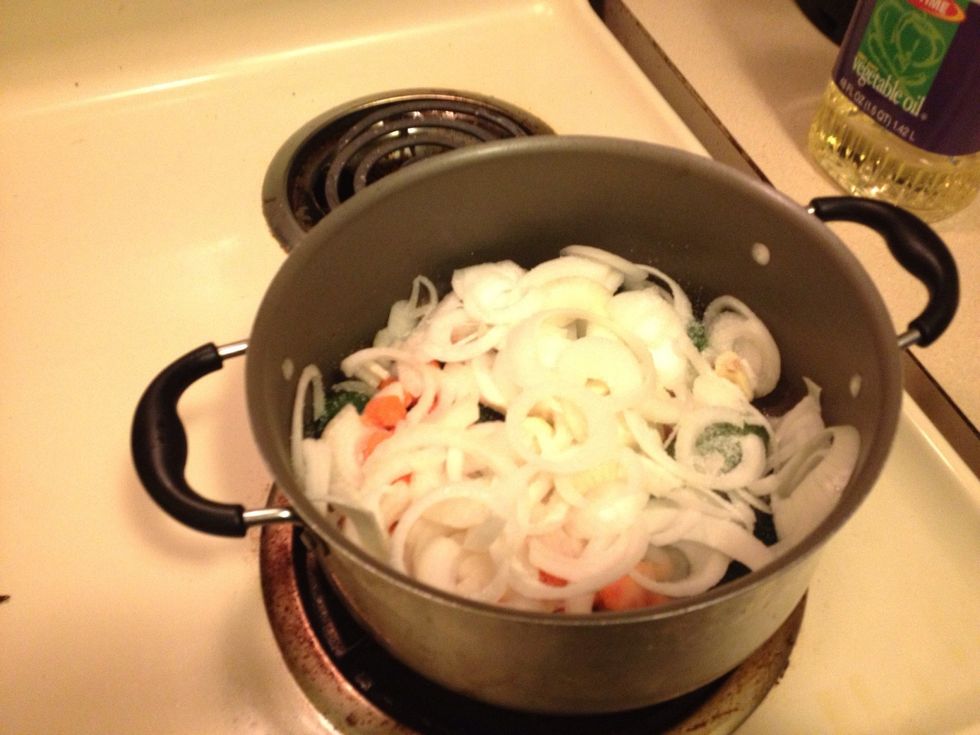 Add onion and the rest of the ingredients to pan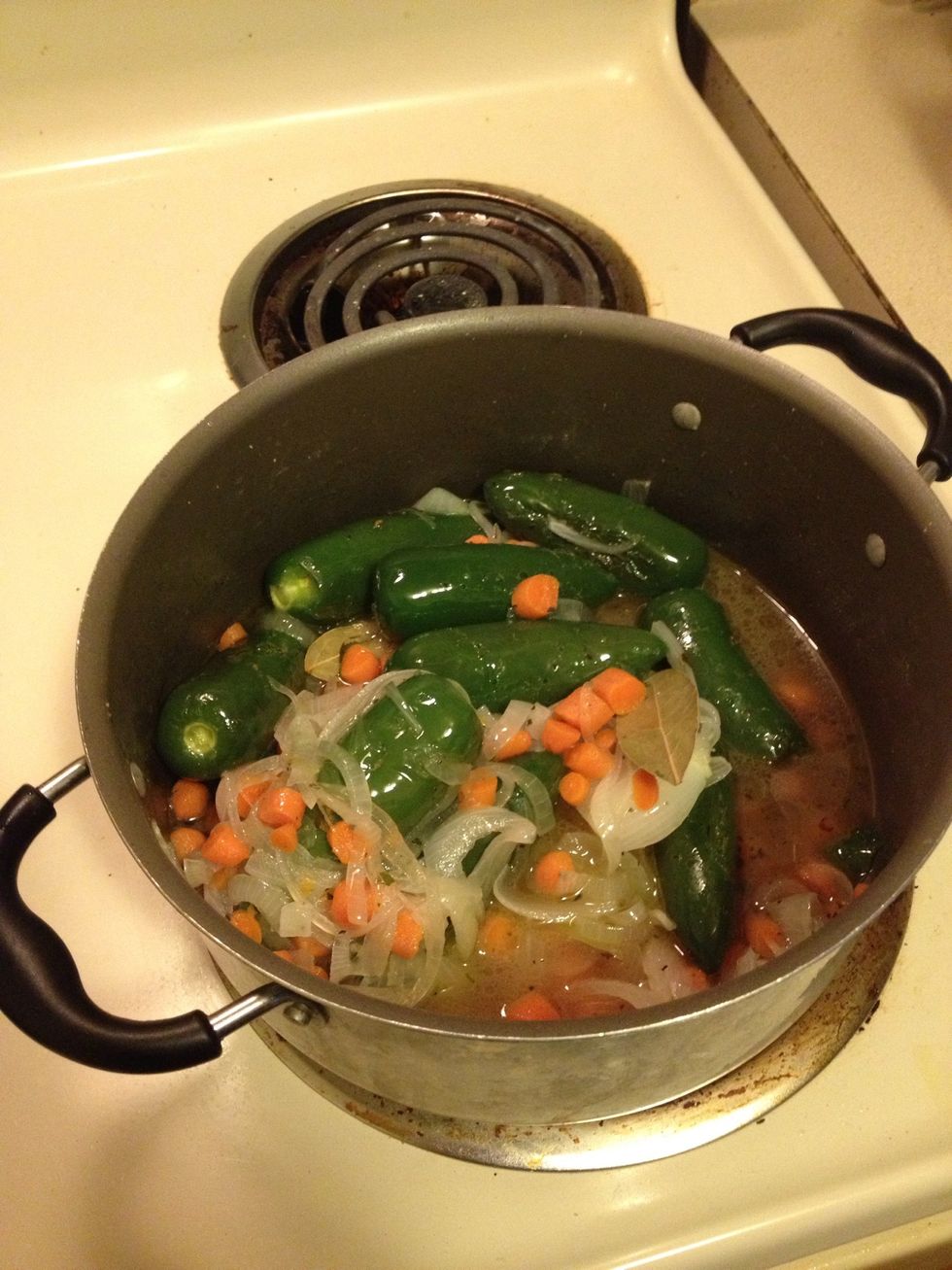 Occasionally, move around so nothing will burn or stick.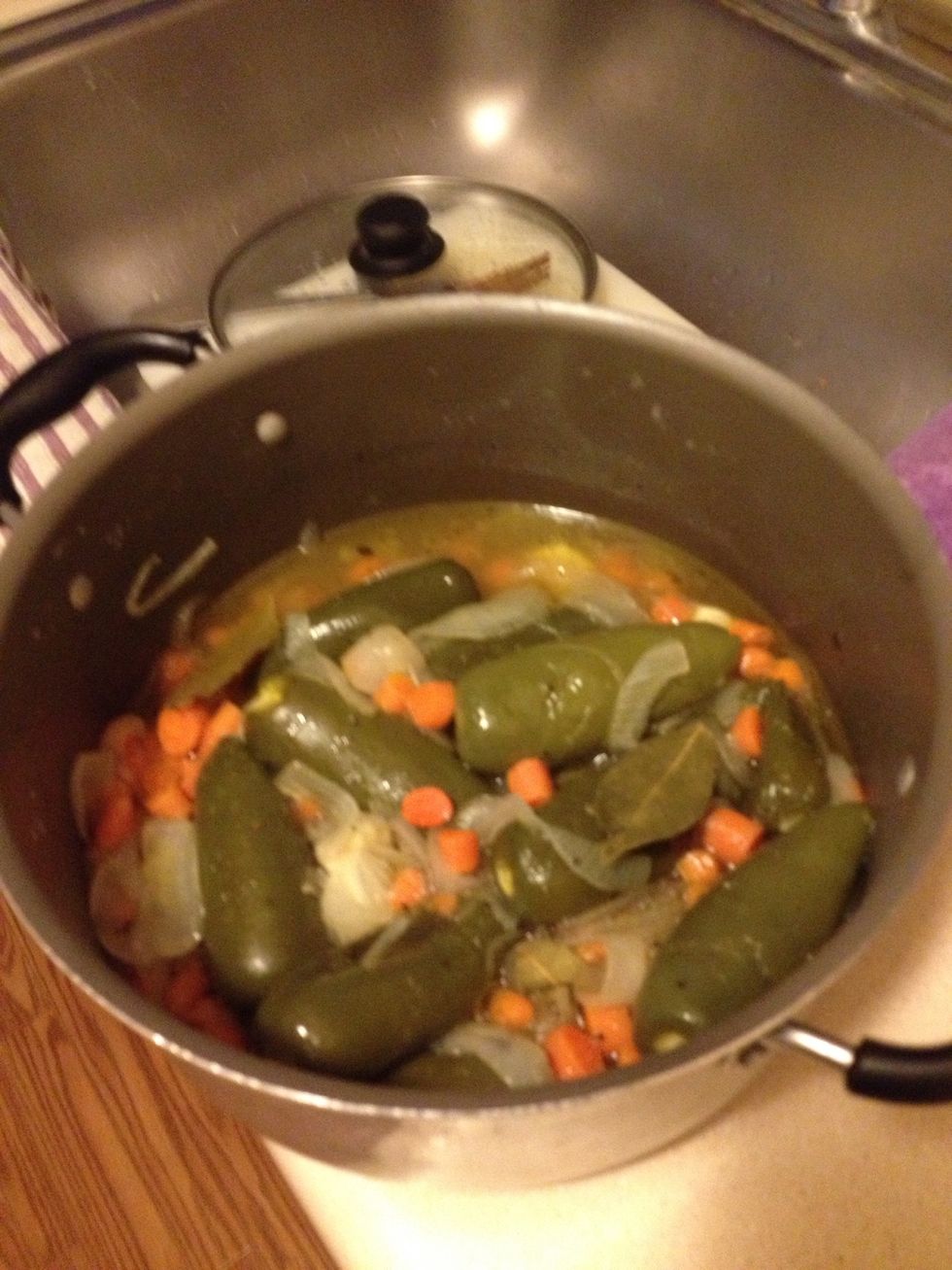 Once vinegar comes to a boil and all ingredients are soft, cover with a lid for about 15 mins. You would add the pigs feet now and allow to sit covered for 2-3 hours.
Transfer into an airtight glass container for storage.
10.0 Jalapeños
2.0 Onion (medium)
2.0 Whole Garlic cloves
Salt to taste
3.0 Bay leaves
3.0 Peppercorn
6.0oz Carrots
1/2c Apple cider vinegar
Oil (coat pan)
1.0 Glass airtight container
1.0pch Whole Oregano
Julia ? Camacho☕
Love to cook ~ I will try just about anything! I love to show and share all of my recipes that I know and learn. Enjoy! Send request, too!!