Per heat the oven at 400 degrees. Wash pasilla peppers, dry and spread some olive oil over it.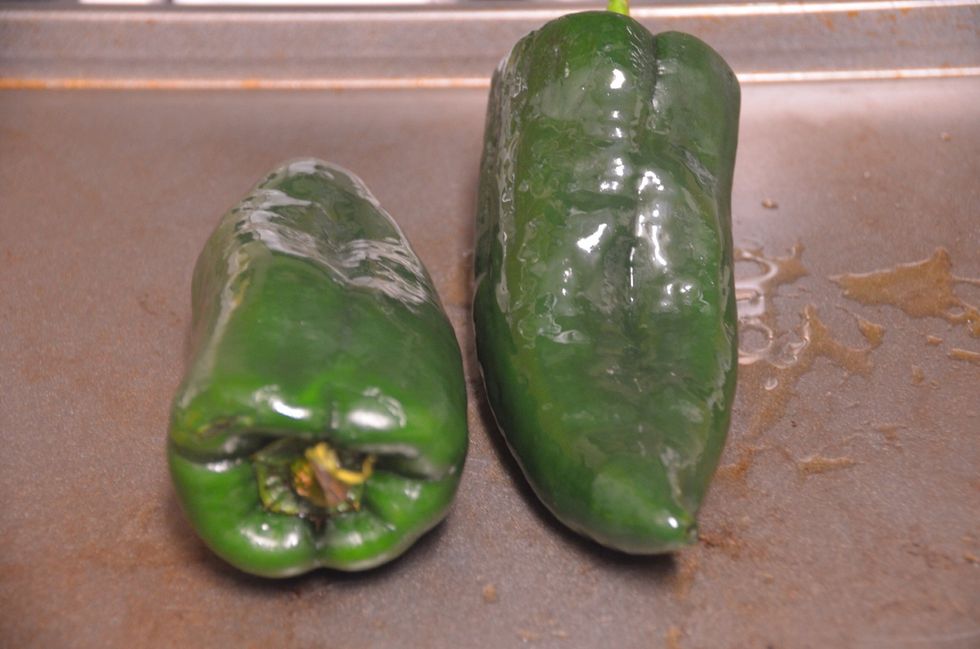 Place the oiled peppers on a baking sheet and broil for 5 minutes. Turn them and broil the other side as well for 5 minutes.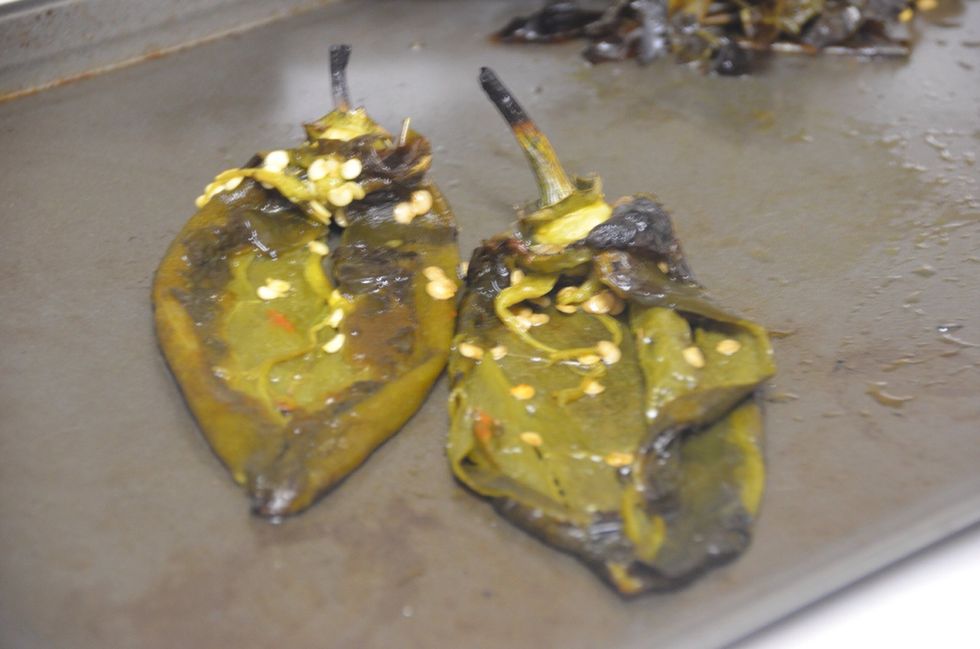 Once you broil them you will see a think black layer on top.. Peel that and split the pepper into half and remove the seeds from inside. (As seen above)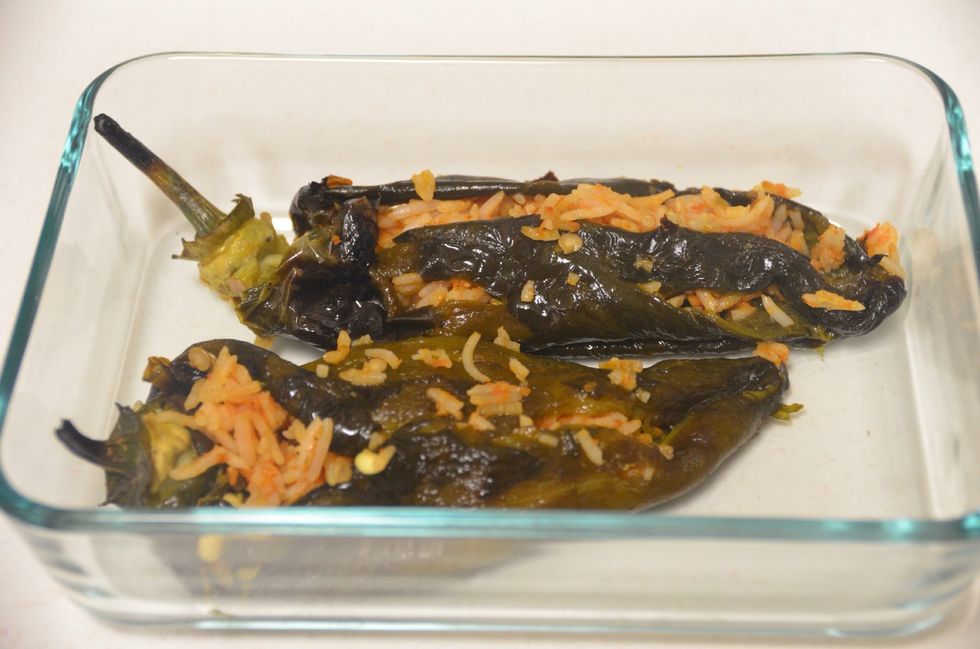 Stuff them with Mexican rice and place then in a baking dish. You can check out my guide for Mexican rice. http://snp.gd/tbcgeu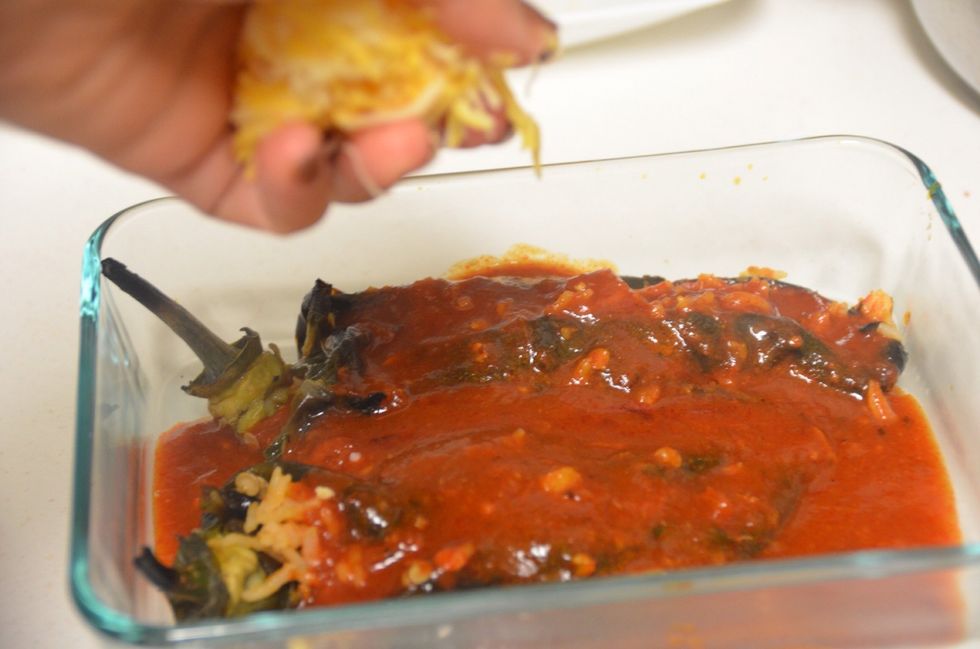 Pour enchilada sauce over it. Check out my guide to enchilada sauce. http://snp.gd/tbcgpk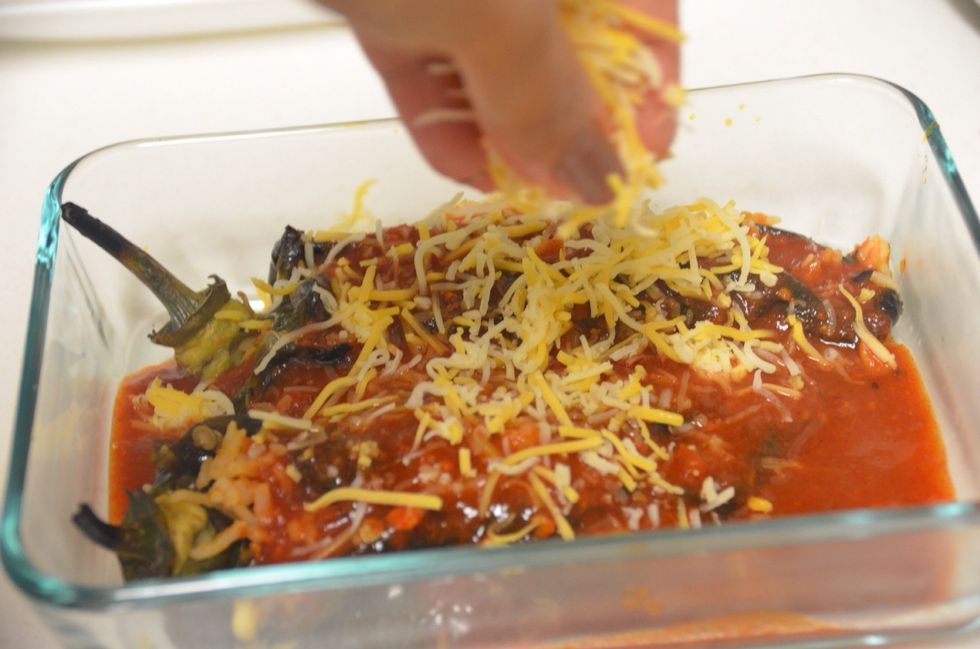 Sprinkle Mexican cheese blend. This blend is easily available in any grocery store.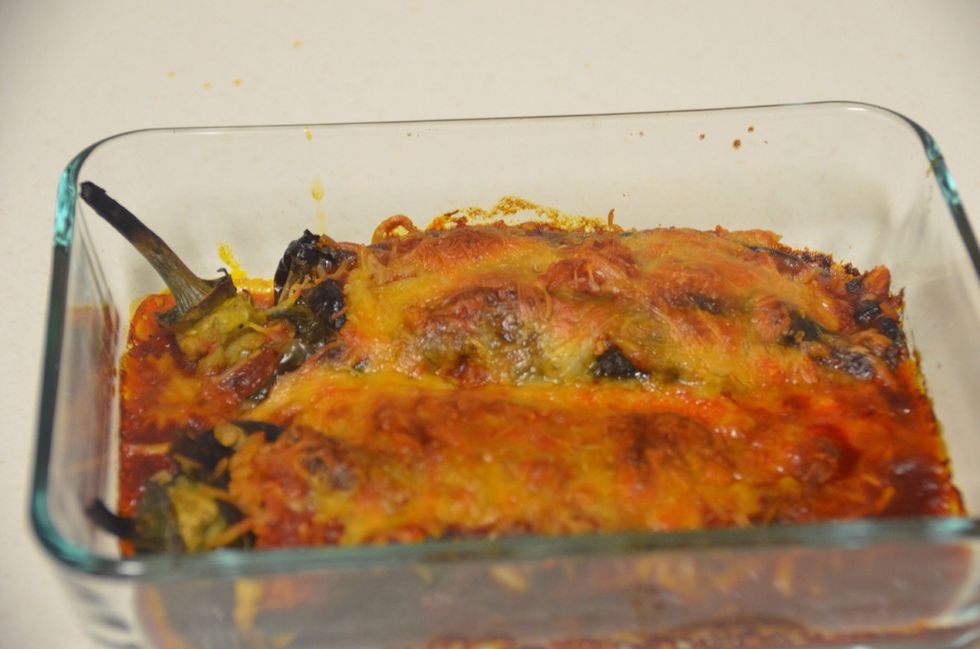 Bake in oven at 400 degrees for 10 minutes.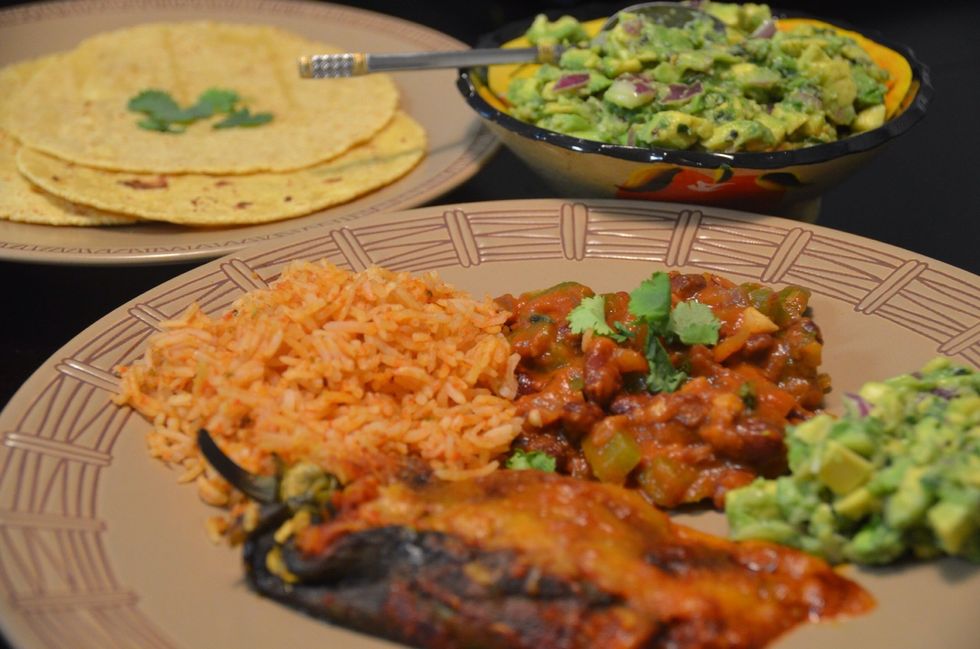 Enjoy!! Tip- you can serve this with a side of Mexican beans(http://snp.gd/tbcgym) guacamole (http://snp.gd/tbcgeq) and corn tortilla and Mexican rice (http://snp.gd/tbcgeu)
2.0 Pasilla peppers
0.0c Mexican rice
1.0c Enchilada sauce
Mexican cheese blend(to sprinkle on top)
Olive oil