How to make chickpea salad
A delightfully easy, high protein, low fat salad. Can be refrigerated for up to a week and enjoyed warm or chilled.
21
Soak dried chickpeas (garbanzo beans) in cold water overnight and drain in a colander.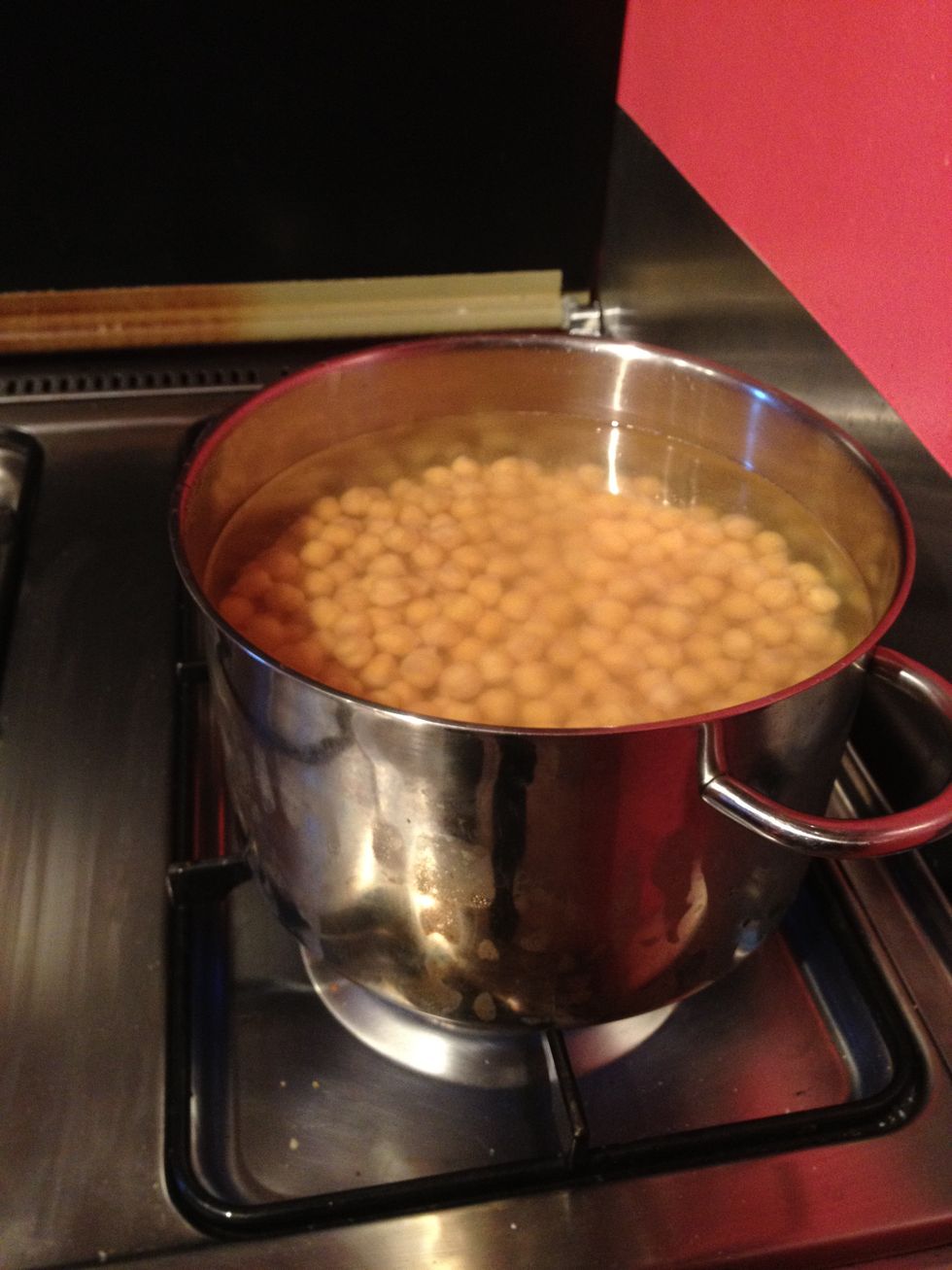 Put chickpeas into a large pot, ensuring they're completely covered by water and simmer for an hour.
When the chickpeas are so soft they melt in your mouth and the skins just slide off, they're ready to be drained. This should be about an hour or so after you started cooking them.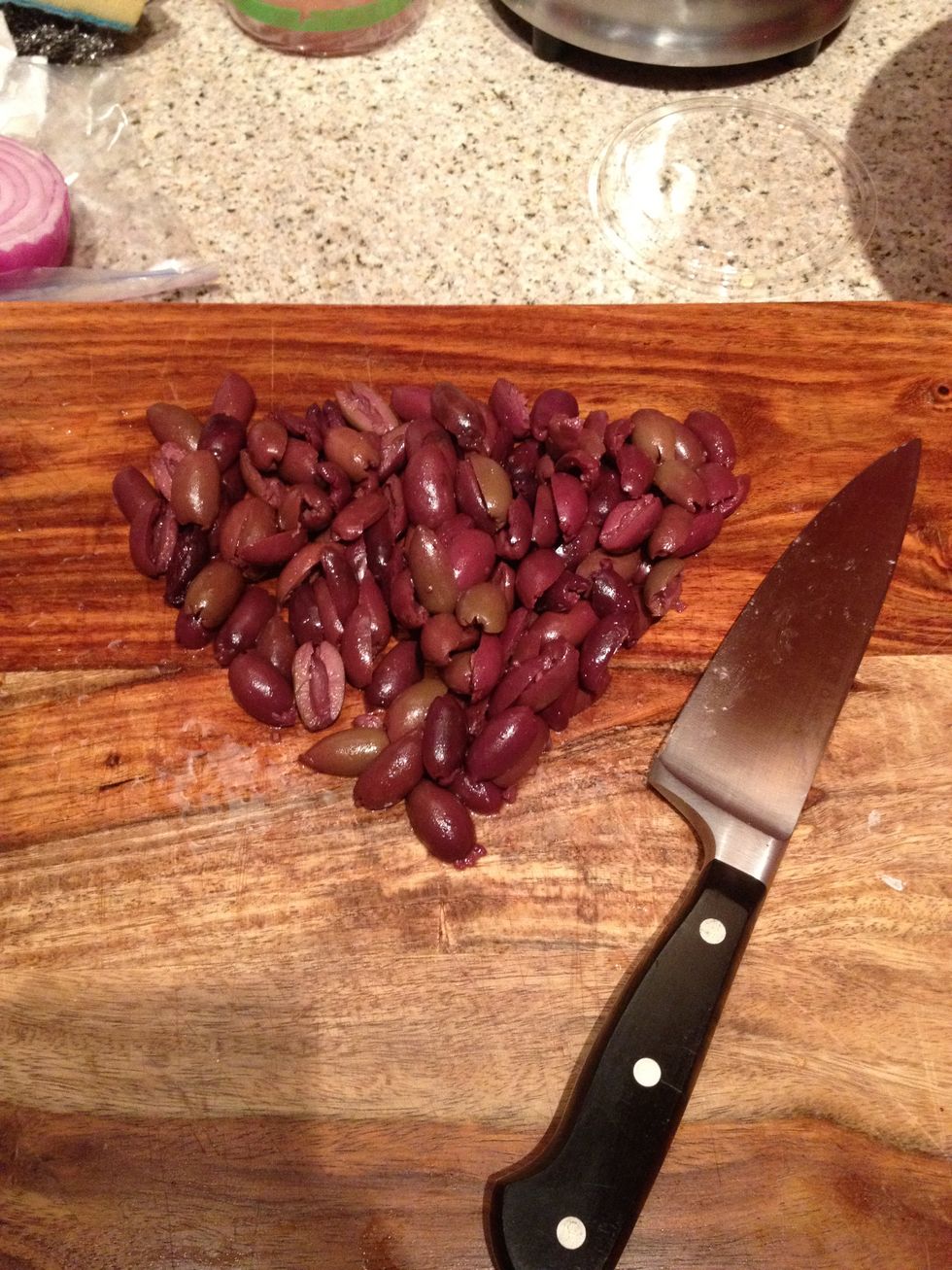 Chop the kalamata olives in half.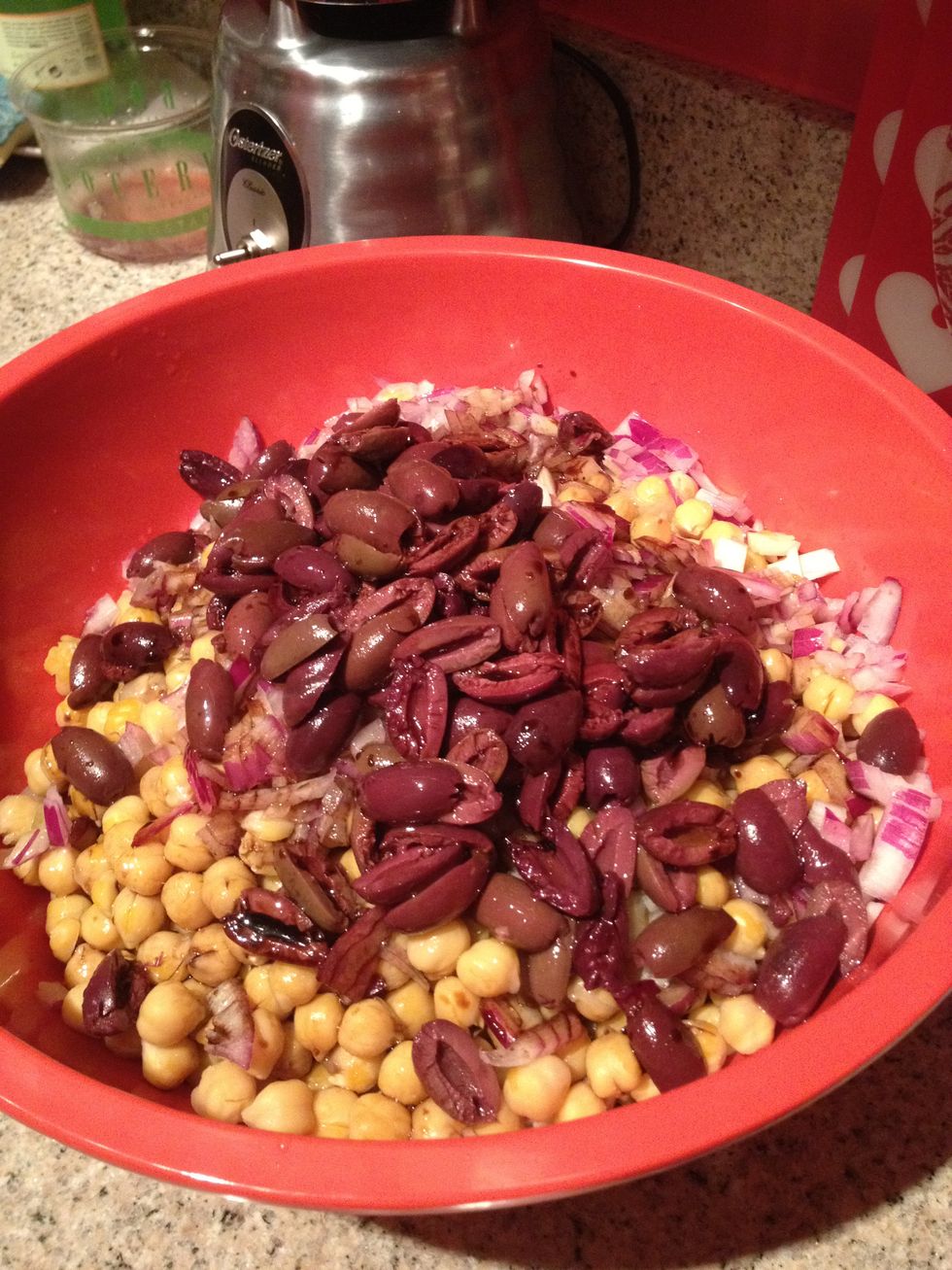 Finely chop the onions, add the chickpeas and olives.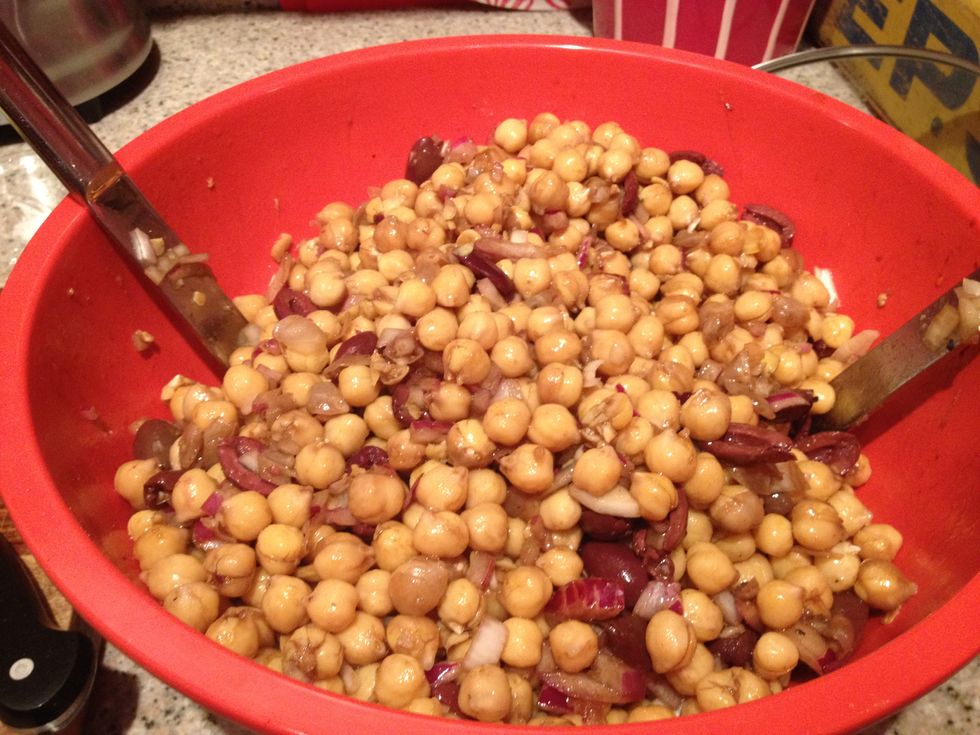 Squeeze the lime in, add olive oil and balsamic vinegar and mix all the ingredients (except for the yoghurt) together in the bowl. Add salt and pepper to taste.
Serve your salad warm or chilled with a dollop of yoghurt.
1/2lb Kalamata olives, pitted
3.0c Dried chickpeas
1.0 Red or white onion, finely chopped
1.0 Lime
Olive oil
Balsamic vinegar
Plain yoghurt (non-fat)
Salt and freshly ground black pepper to taste