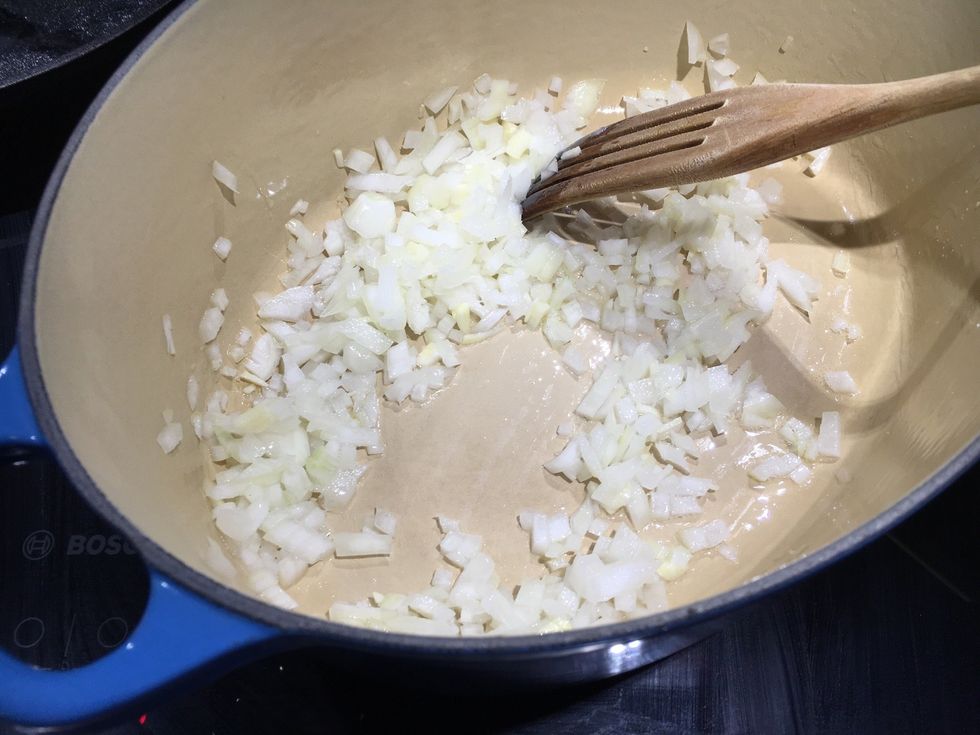 Soften the onion in some oil.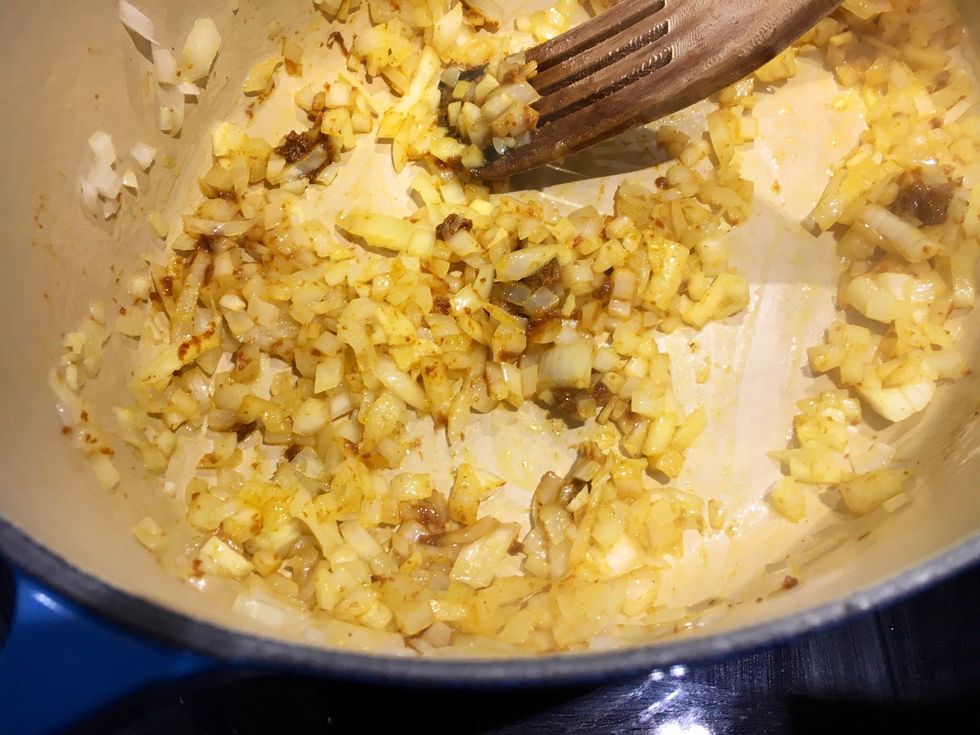 Add curry paste, I used yellow curry paste but also dried works.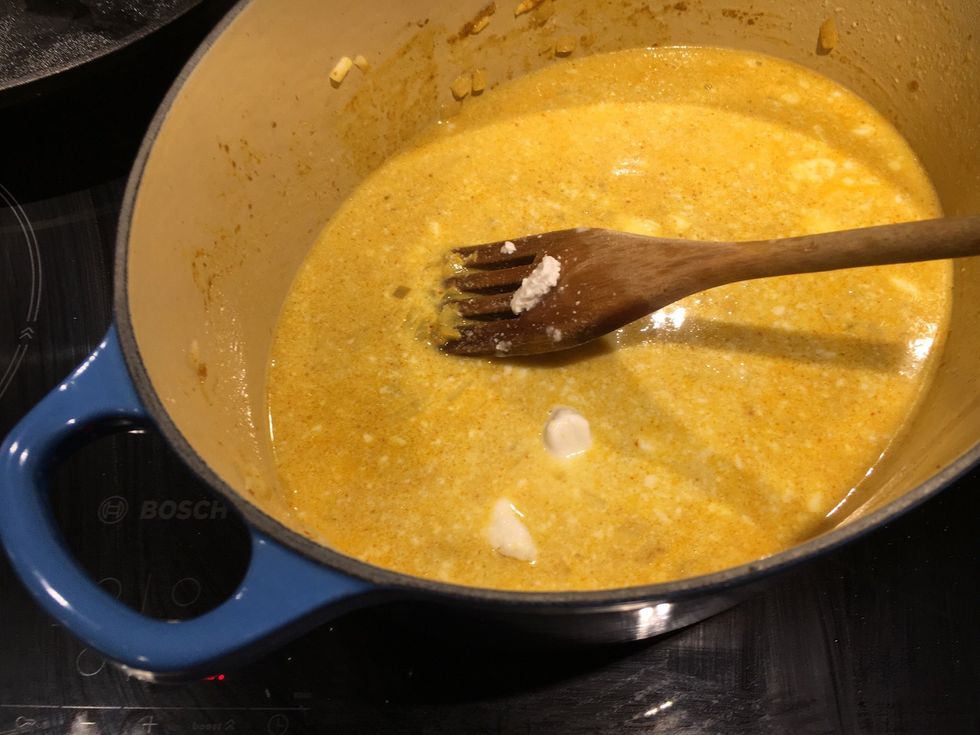 Add coconut milk along with the stock cube.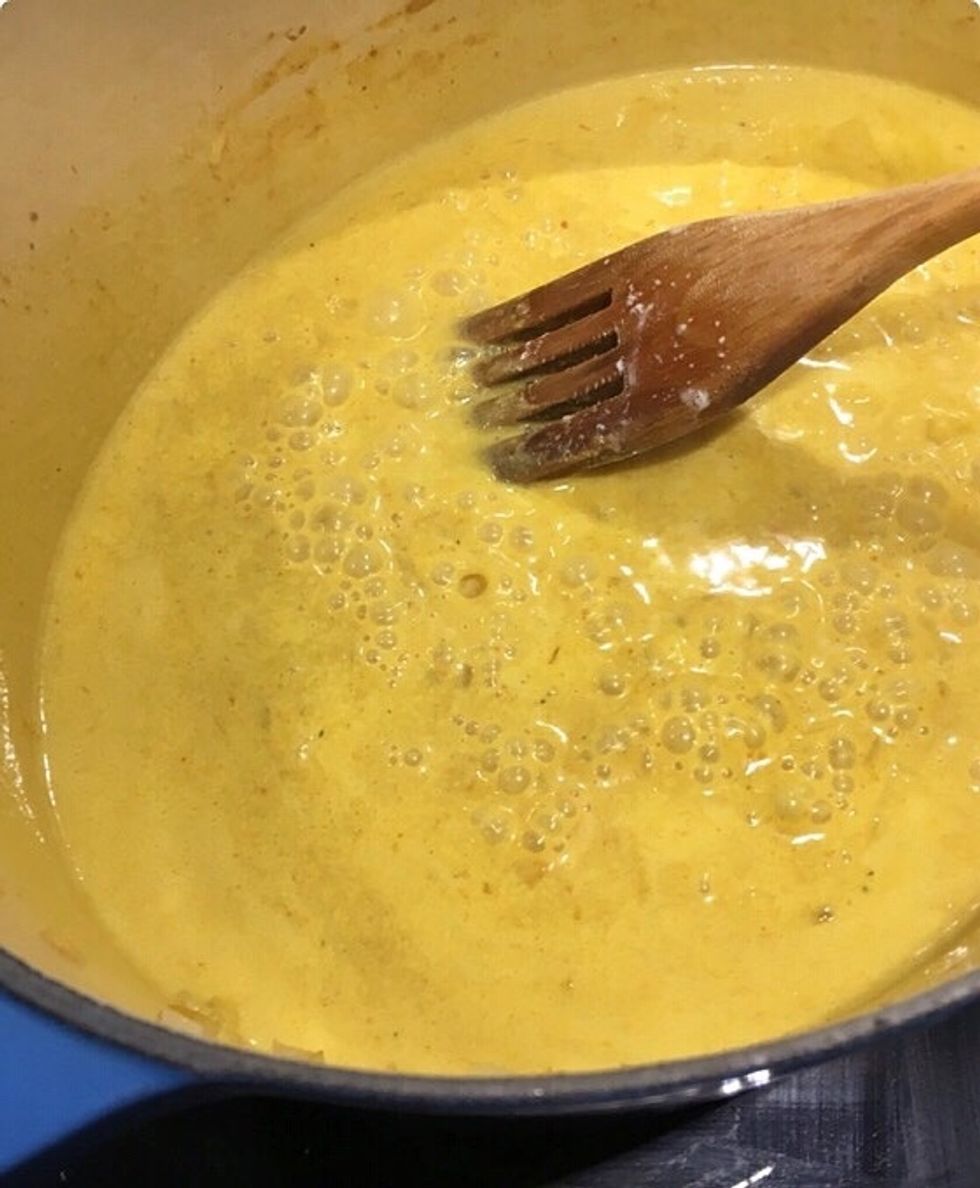 Simmer for 5 min.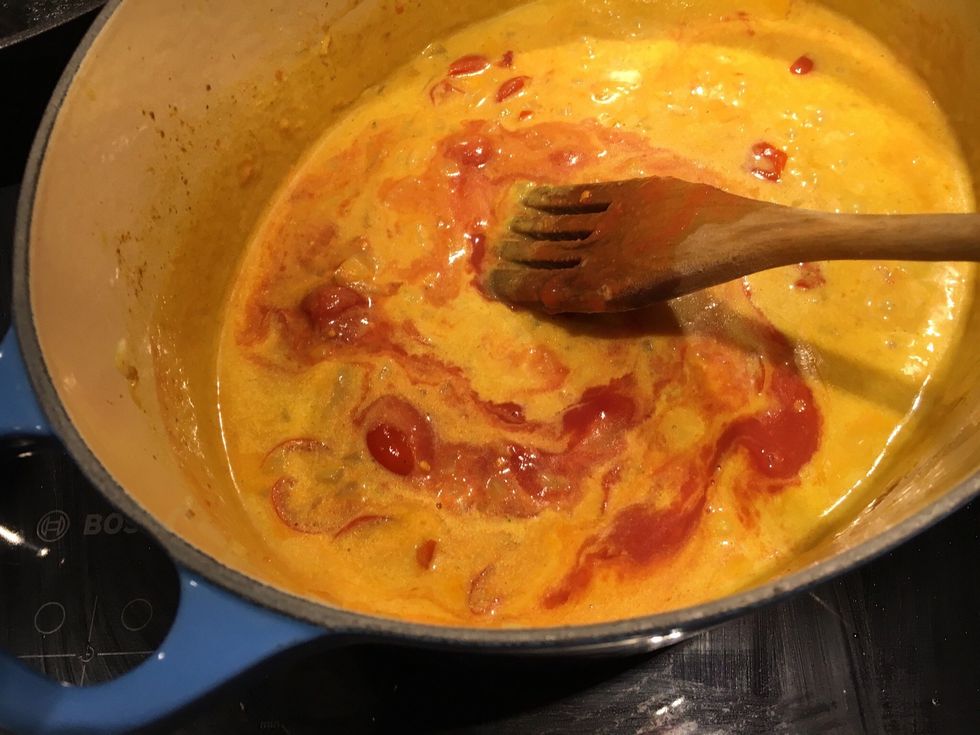 Add canned tomatoes..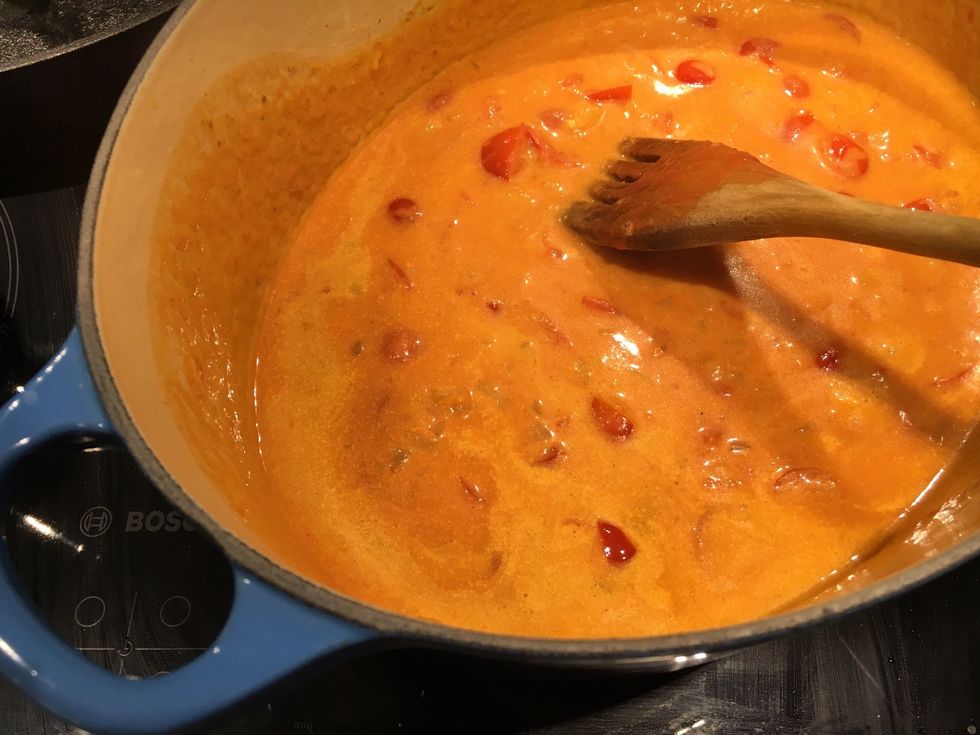 Stir..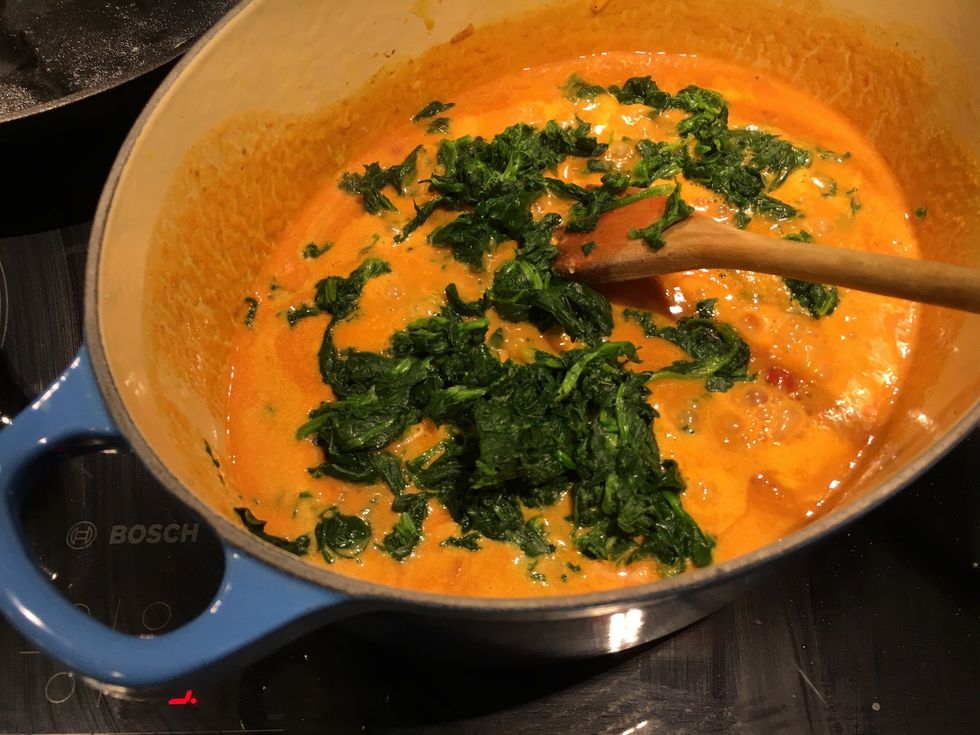 ..and add the spinach. Simmer a few more minutes.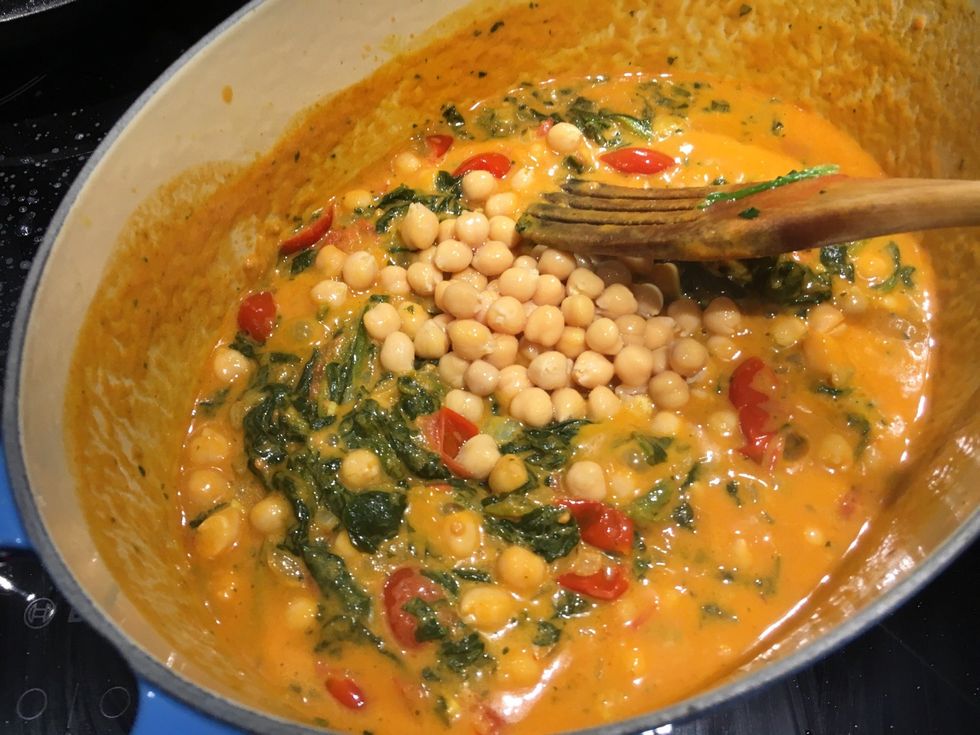 Then add remaining ingredients: chickpeas..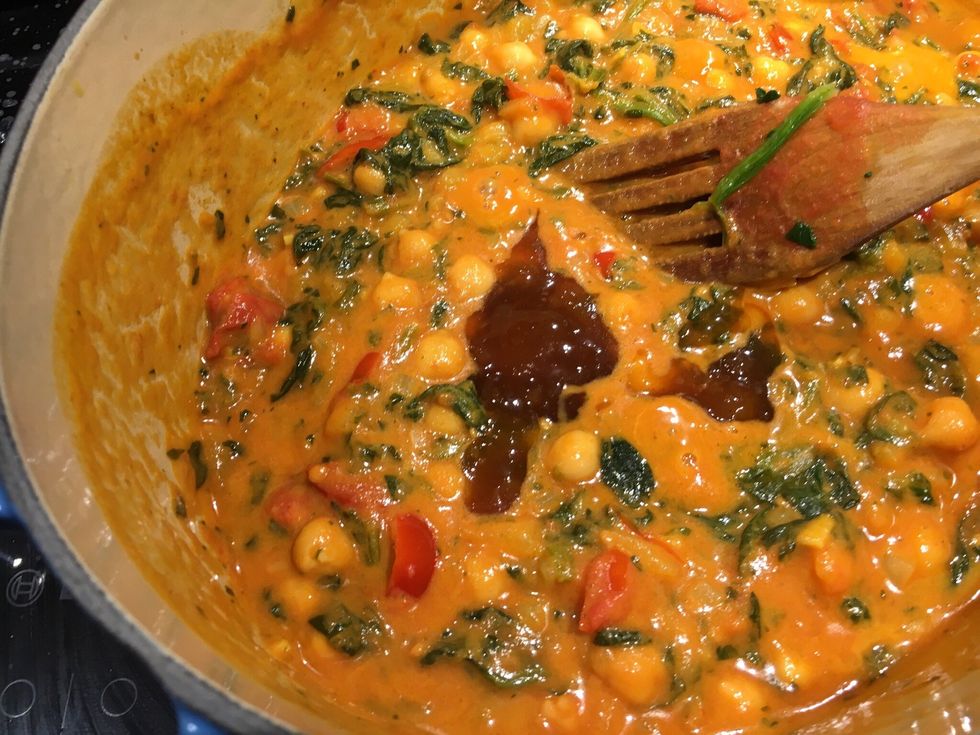 ..mango chutney..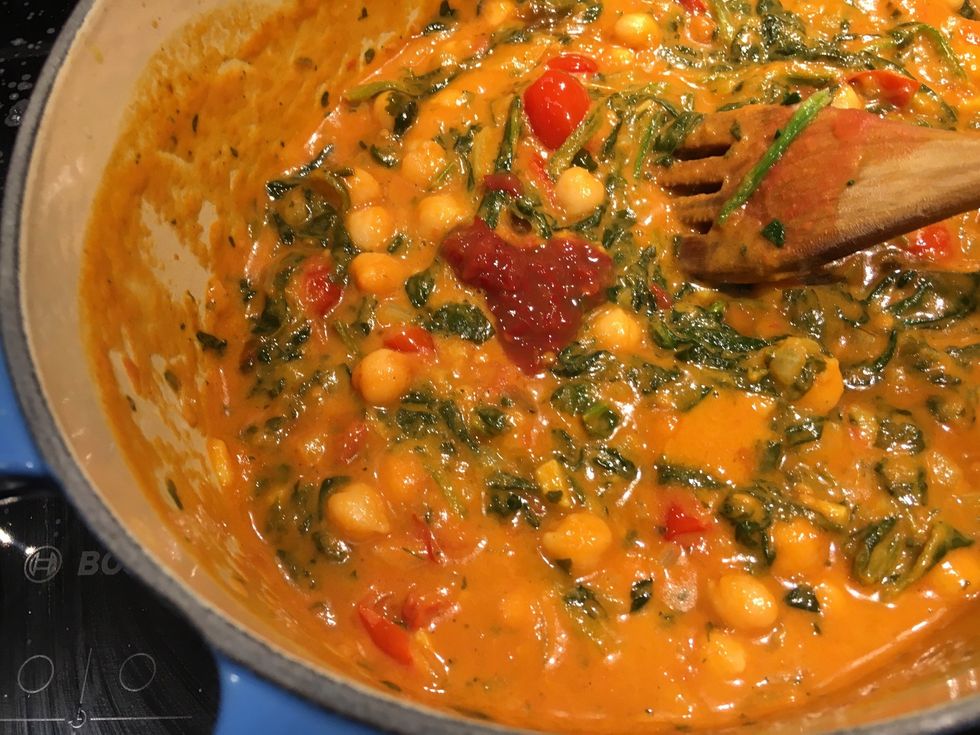 ..and sambal.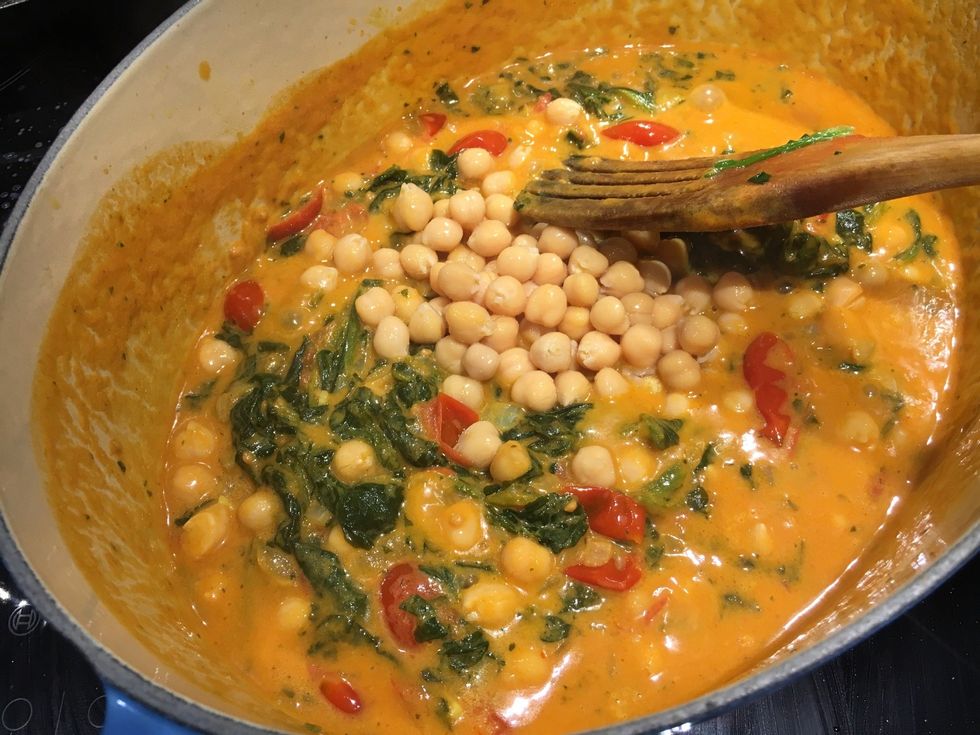 You want to warm up the chickpeas without making them mushy.
Serve with quinoa, rice or whatever you prefer.
1.0 Onion
1.0Tbsp Curry paste
400.0ml Coconut milk
250.0g Chickpeas
300.0g Fresh or frozen spinach
2.0Tbsp Mango chutney
2.0tsp Sambal oelek
1.0 Garlic clove
1/2 Stock cube
Salt
Karin Siöö
Lives in Sweden. Gets inspiration from trips, blogs & international students I meet at work.