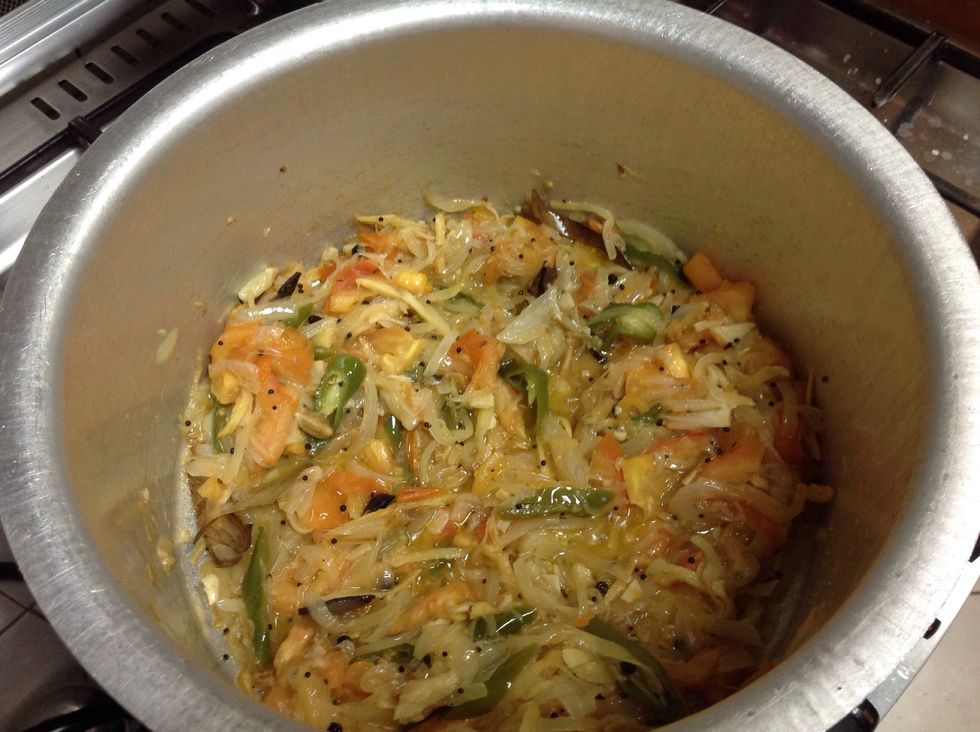 Splutter mustard seeds in hot oil. Add the dry spices and then add the ginger and garlic to sauté. Add onions and green chillies and when transparent, add the tomatoes and fry till soft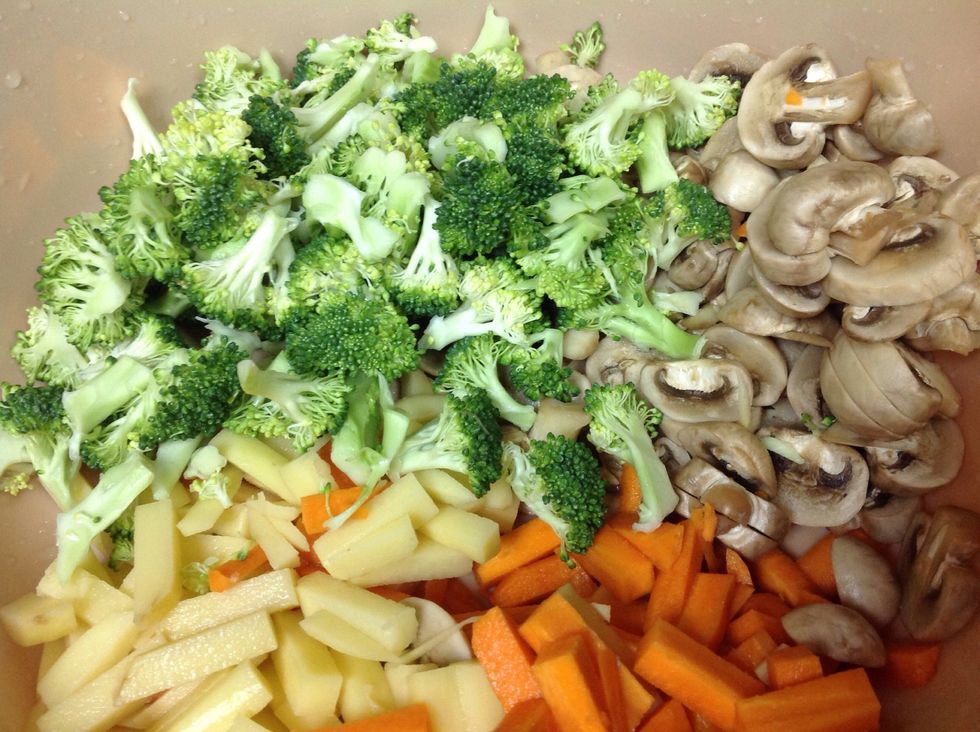 Cut up the veggies into medium size pieces - potatoes, carrots, broccoli and mushrooms.
Add a pinch of turmeric powder, one teaspoon chilli powder and the chicken stock cubes to the frying onion mix.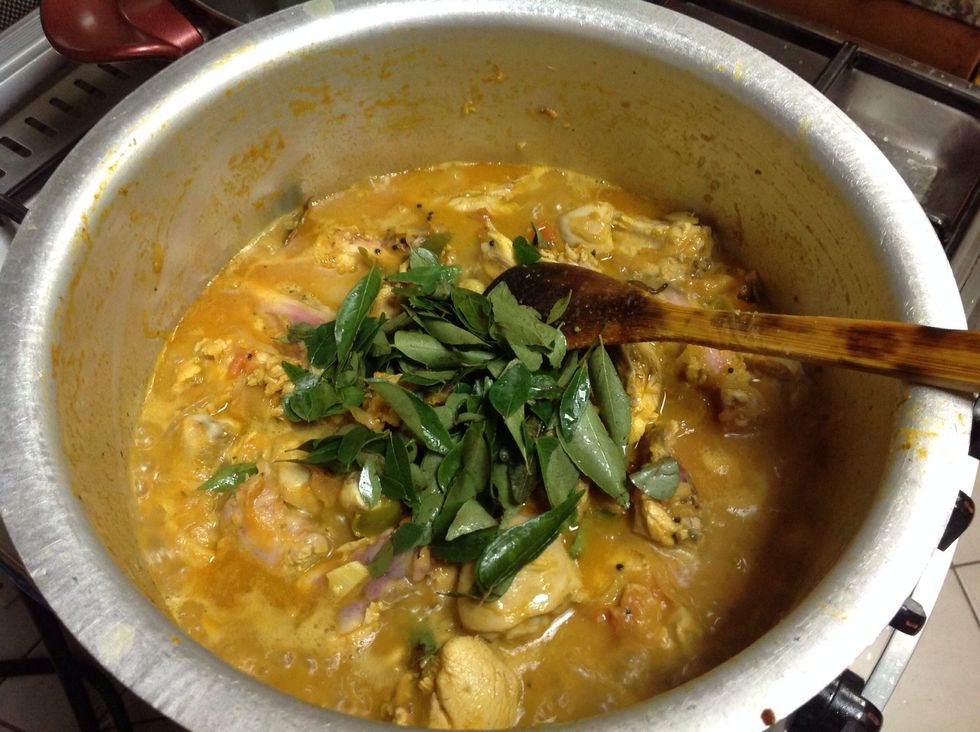 Add the chicken pieces to the fried spicy base and cook for 10 mins when the water from the chicken comes out to cook it. Add the curry leaves.
Layer the veggies on the top and let cook in the steam above the chicken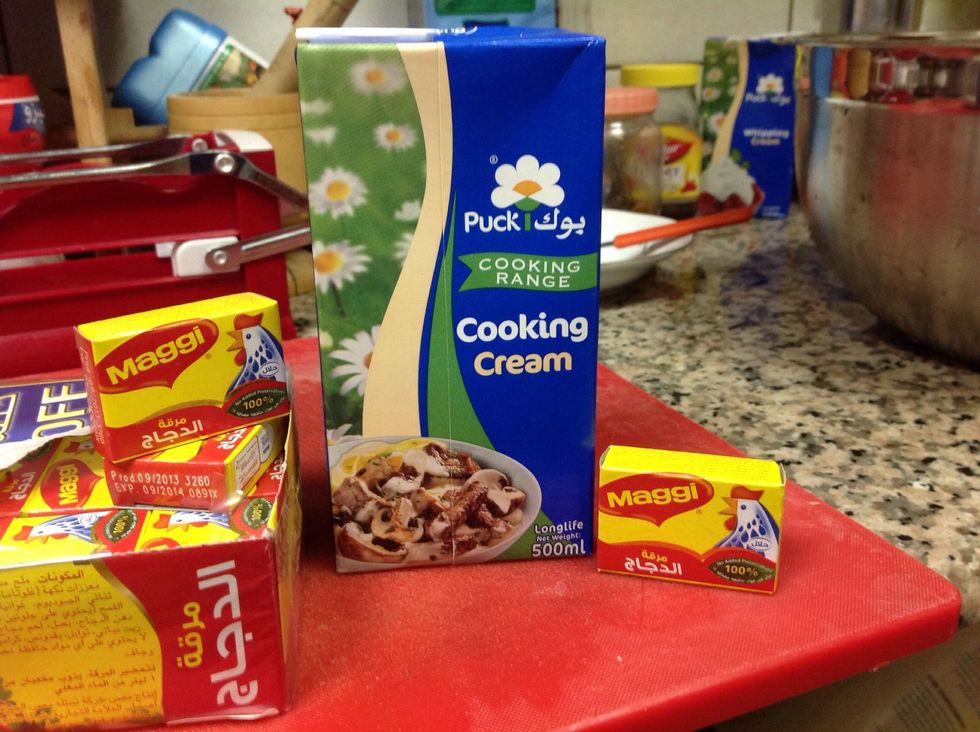 Cooking cream and coconut milk makes a thick gravy for the stew. The chicken stock cubes give enough salt and flavour. No masala powders are used.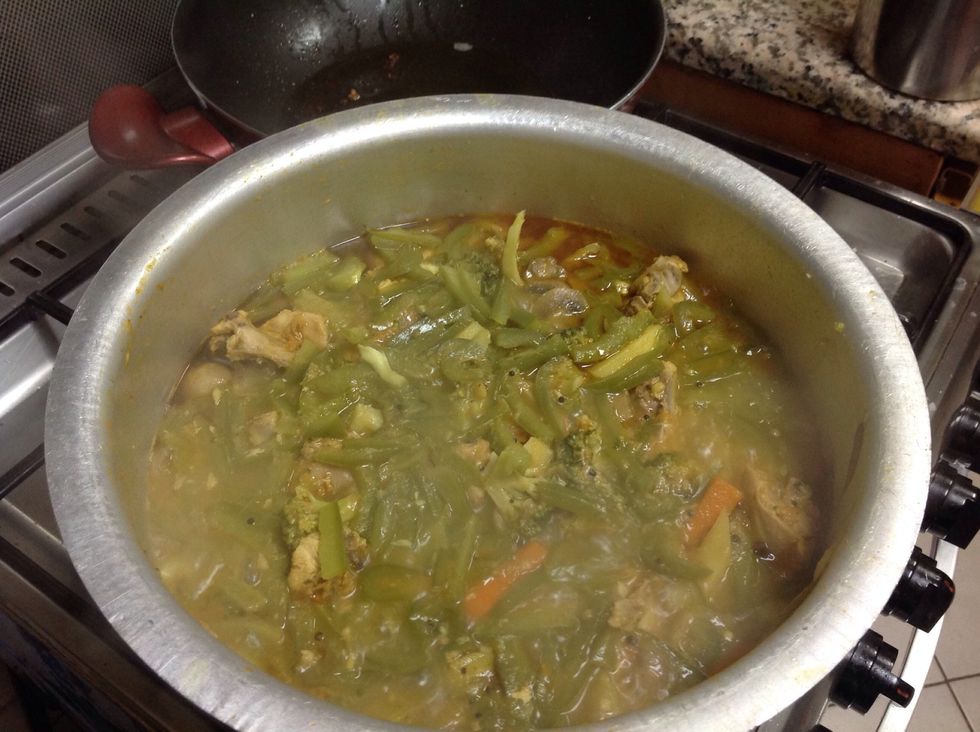 Add capsicum and cook till the veggies and chicken are soft and tender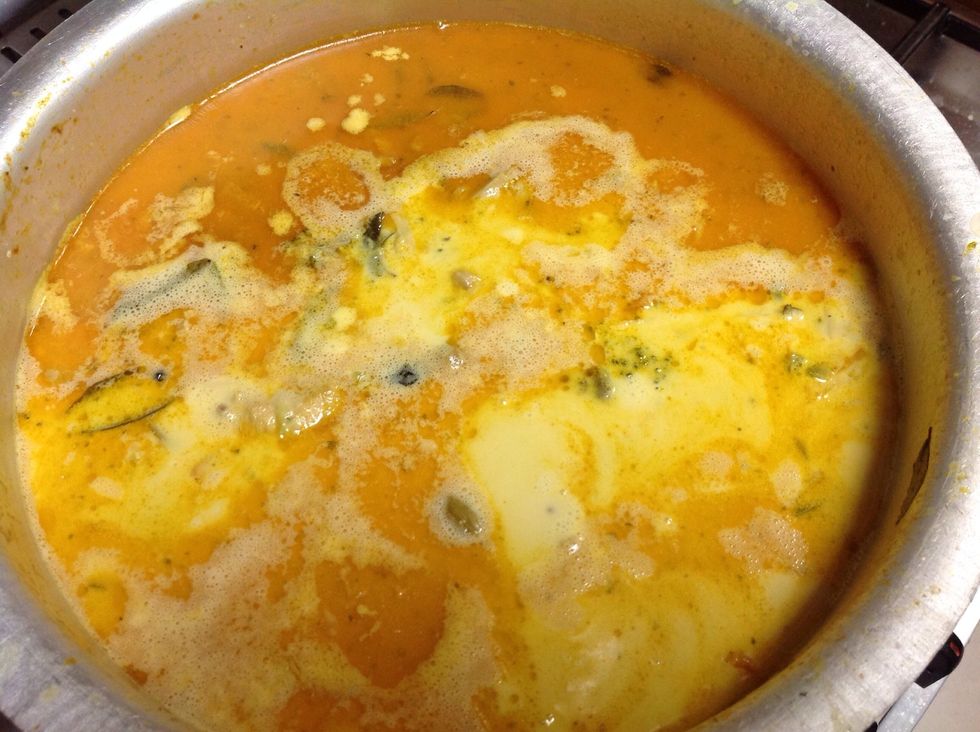 Pour the coconut milk (you can use coconut powder pack dissolved in warm water to make a thick milk) and the cooking cream (I used a pack of Puck Cooking Cream) to the cooked meat and veggies.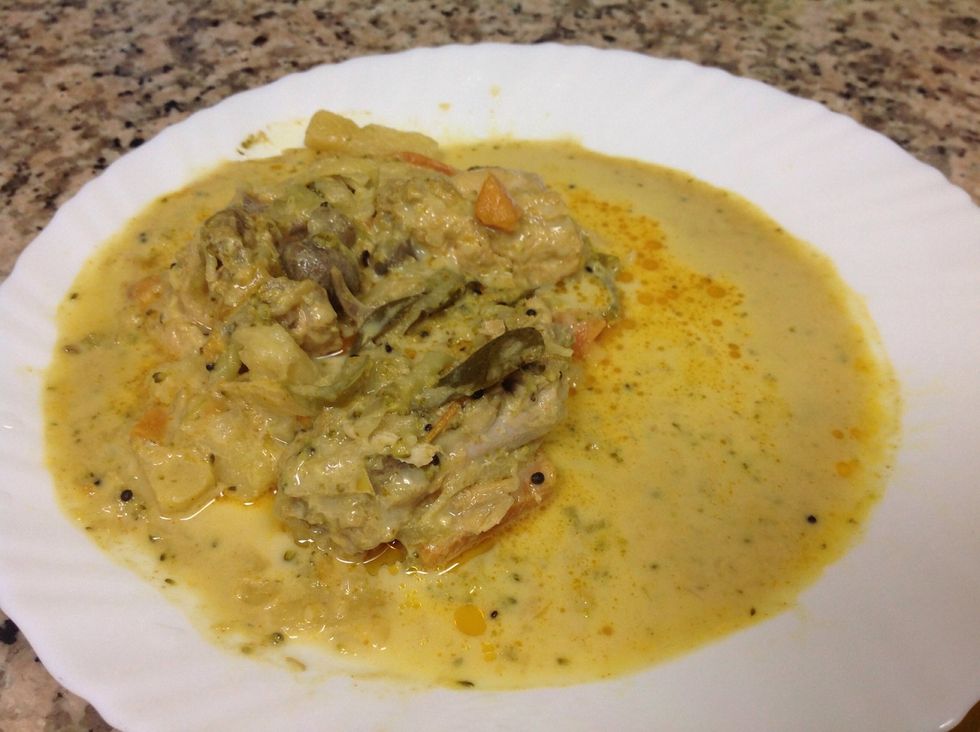 Chicken vegetable stew is ready to be served hot with bread or appams. Bon appetit.
Chicken, cut into medium sized pieces
Oil
Mustard seeds
Dry spices - cardamom, cloves, peppercorn, cinnamon
Ginger, large piece julienned
Garlic, 2 cloves crushed or julienned
Onion, thinly sliced
Green chillies, cut lengthwise
Tomatoes, diced
Curry leaves
Turmeric powder
Maggi Chicken stock cubes
Salt
Vegetables - Broccoli, Carrots, Mushrooms, Potato
Capsicum, julienned
Coconut milk, from powder or freshly squeezed
Cooking cream