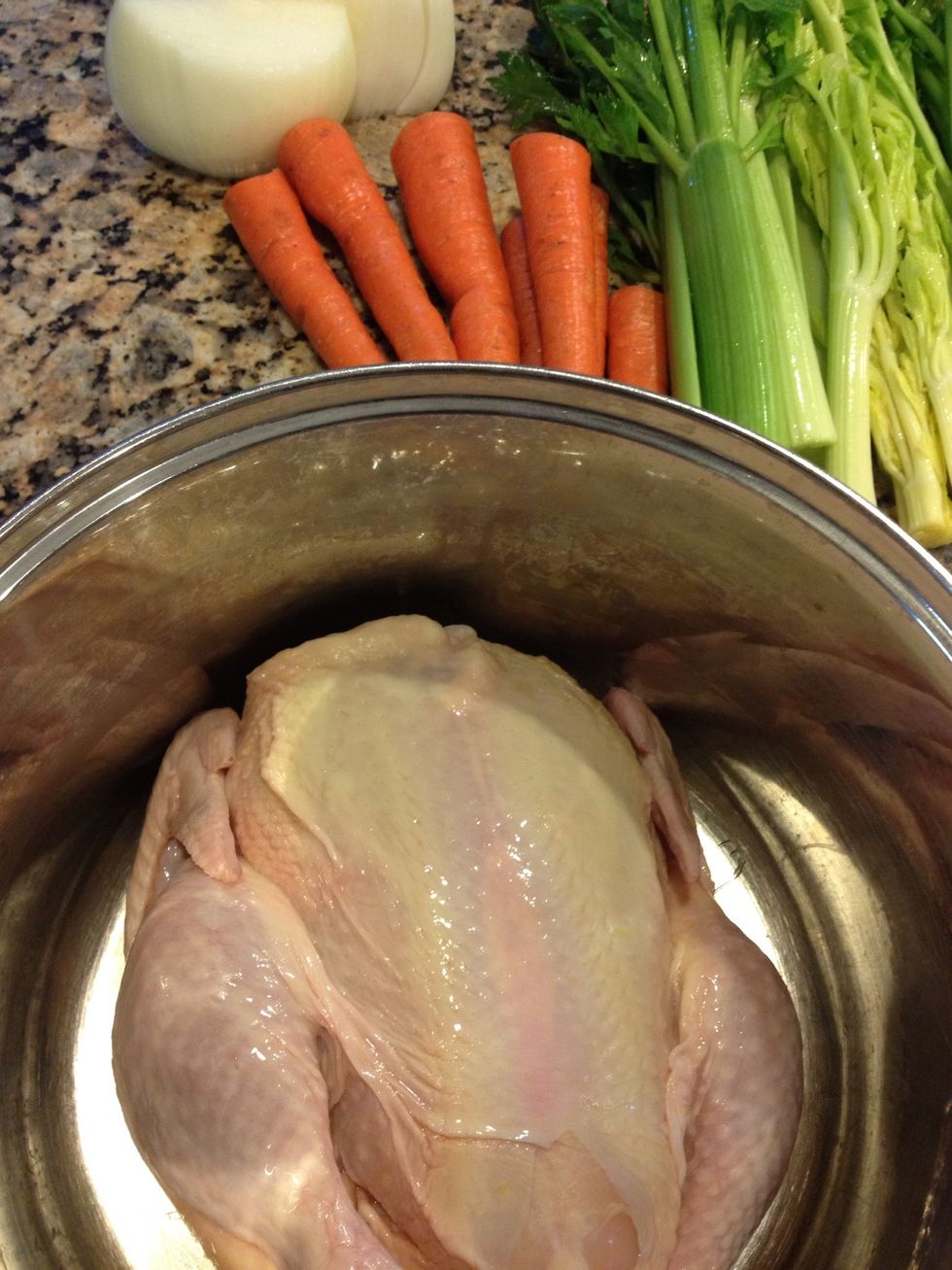 Place a whole chicken in a large pot, and add the veggies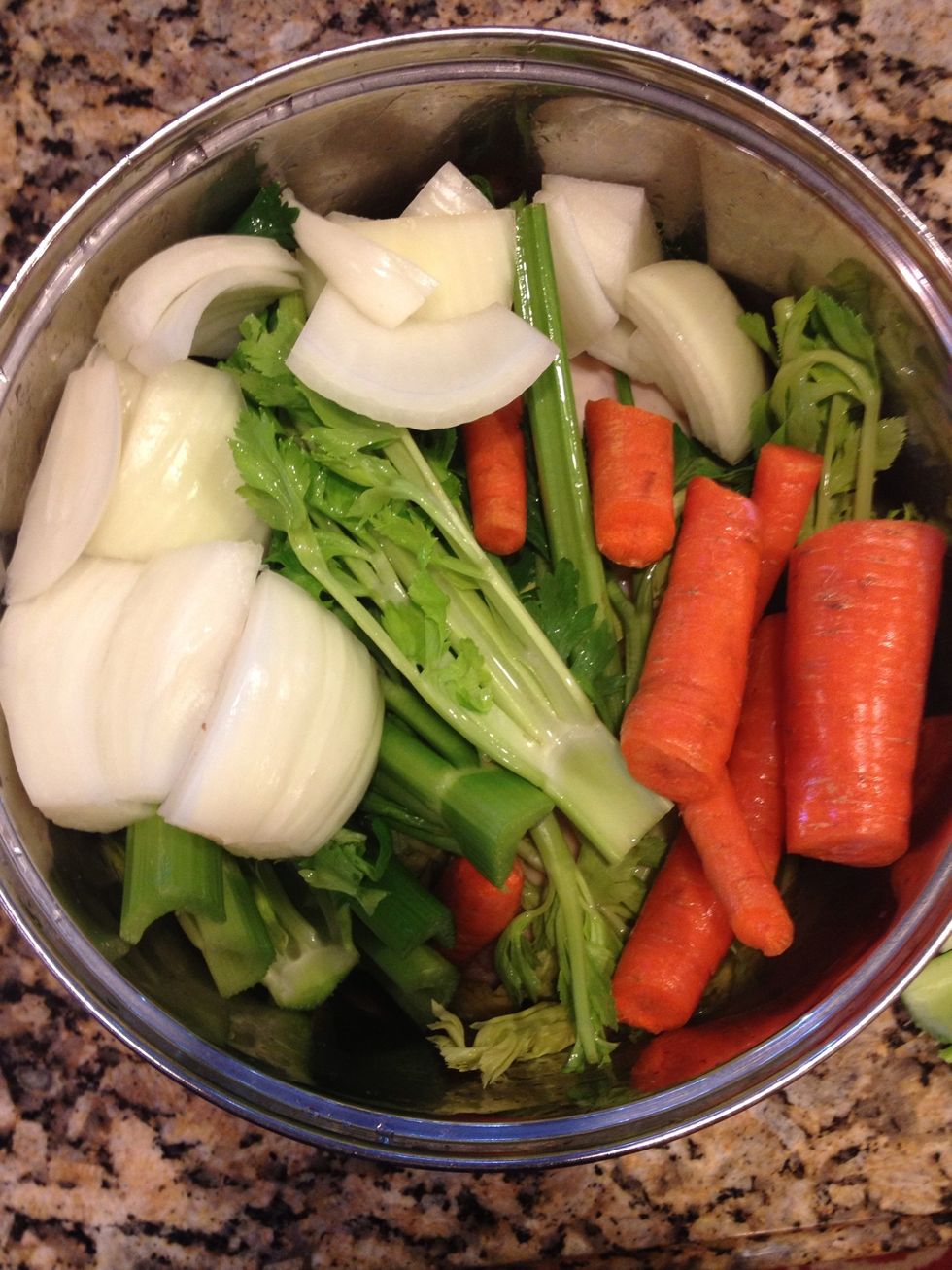 I use a whole (large) onion, several carrots and all of the leafy tops to a bunch of celery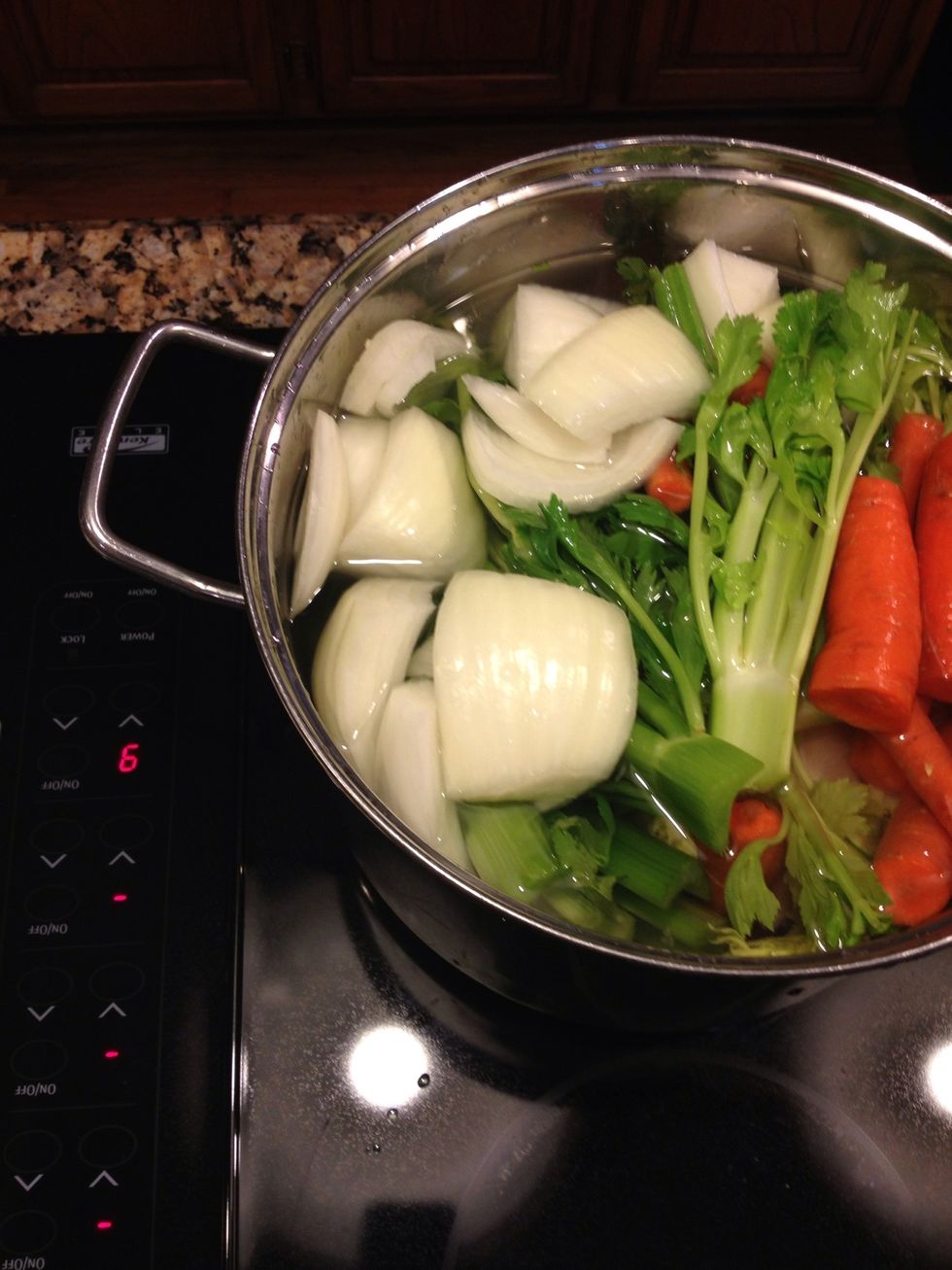 Fill your pot with enough water to barely cover it all, and bring to a boil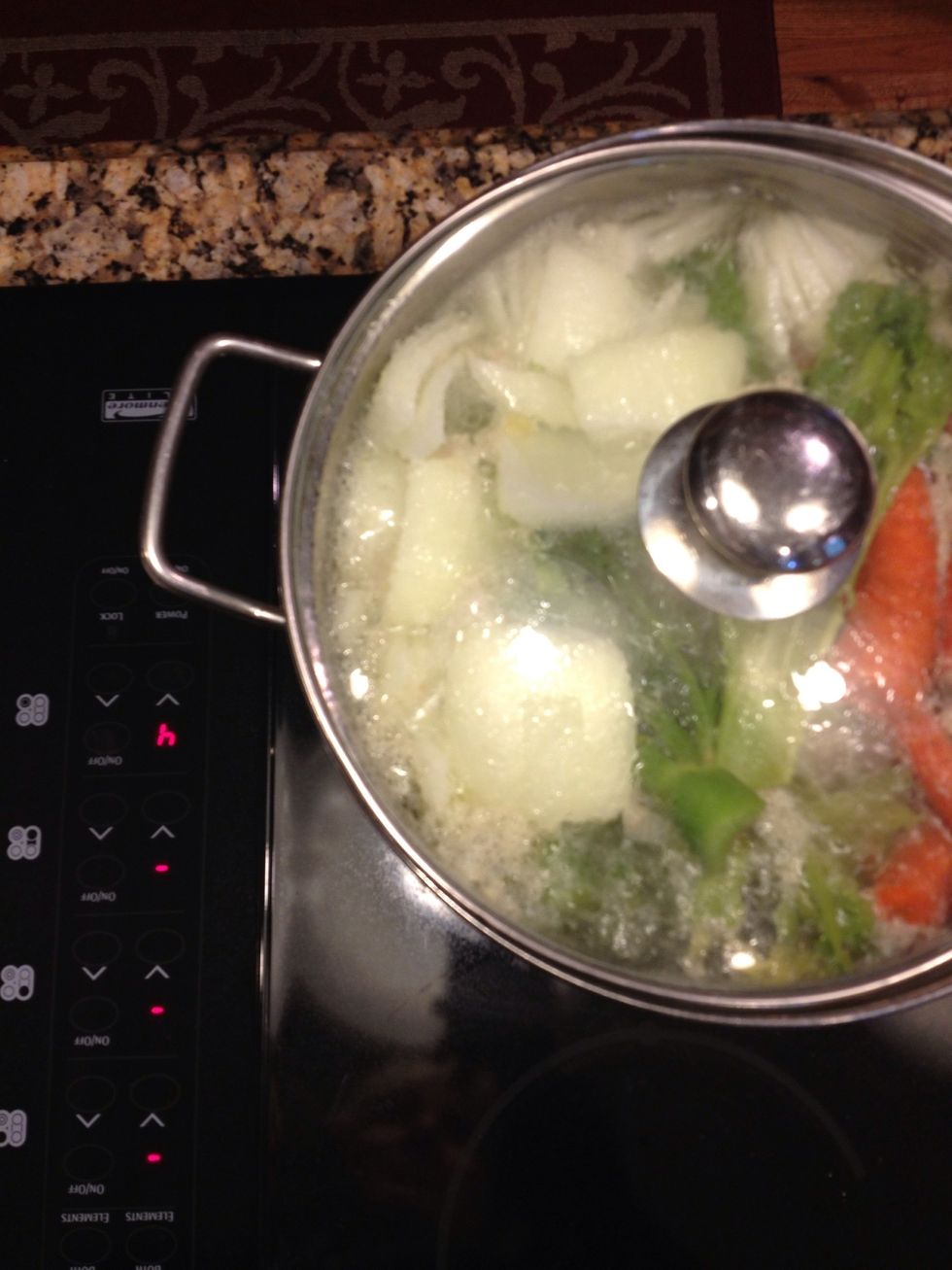 Once boiling, place the top on and simmer for about 45 minutes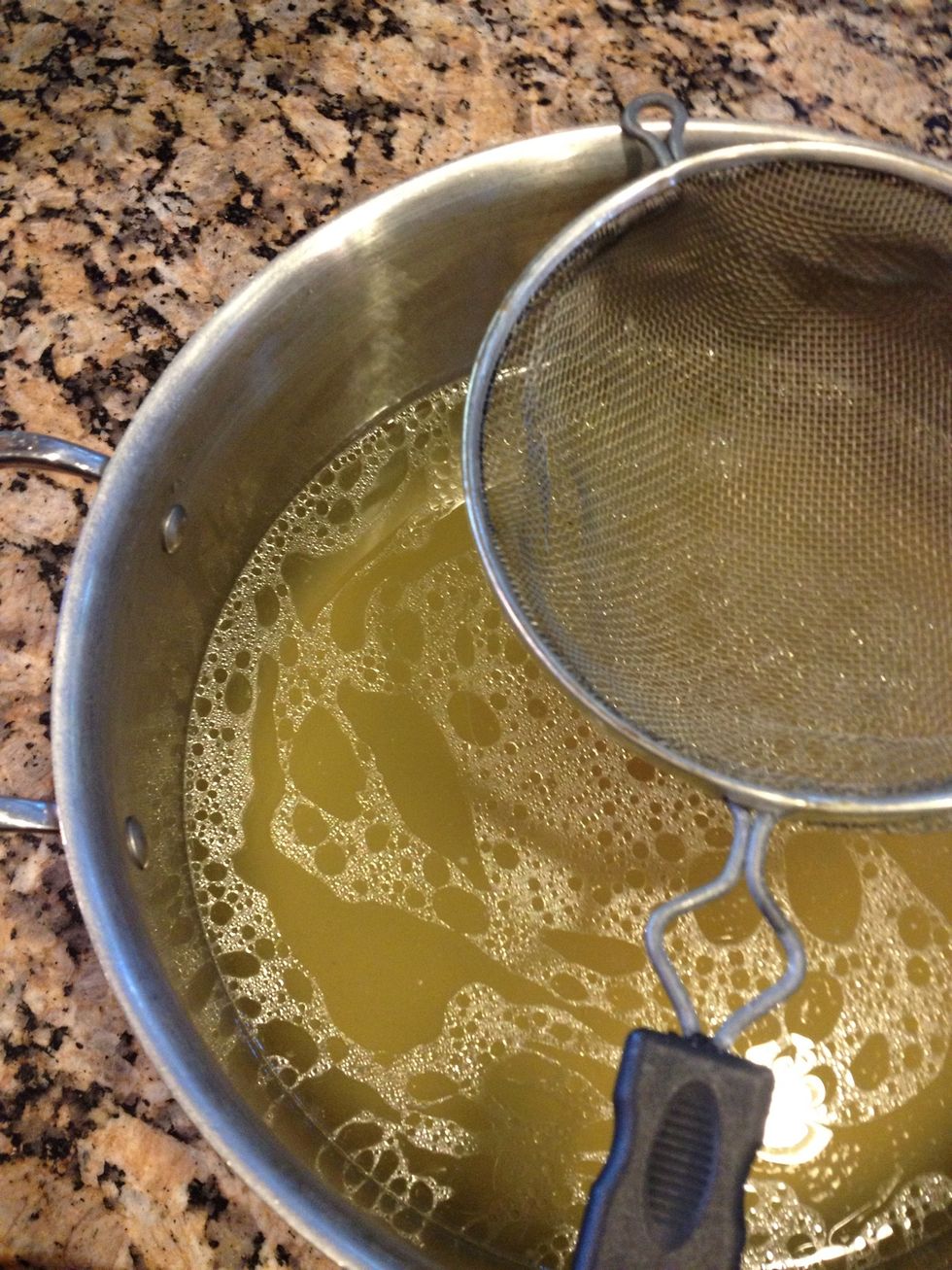 After 45 minutes, strain your stock and place cooked chicken aside as to rest. Not cutting into the chicken for about 15 min will allow it to stay moist.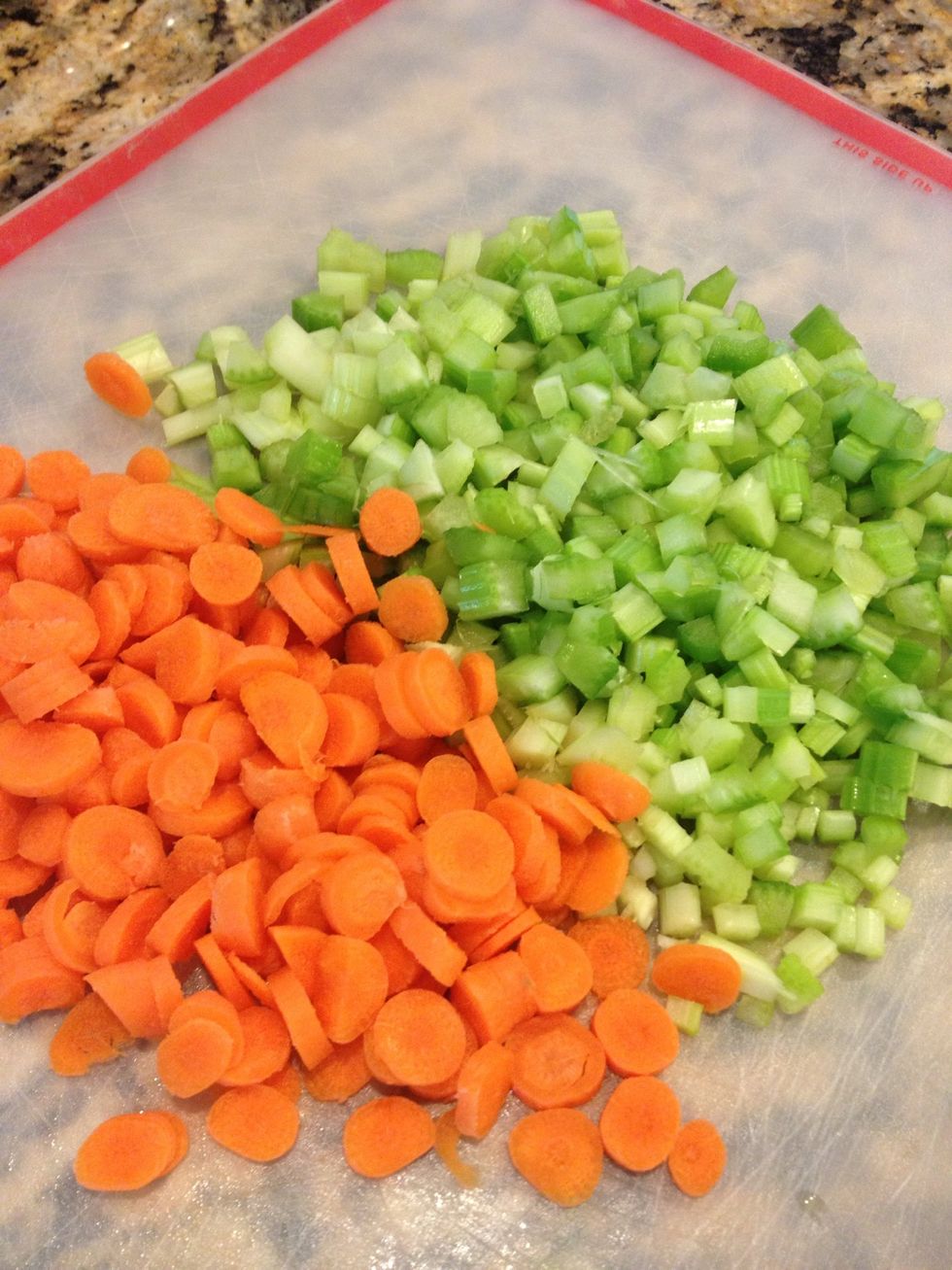 Chop your carrots and celery..as much as you'd like. I used about 4 stalks of celery and a two handfuls of baby carrots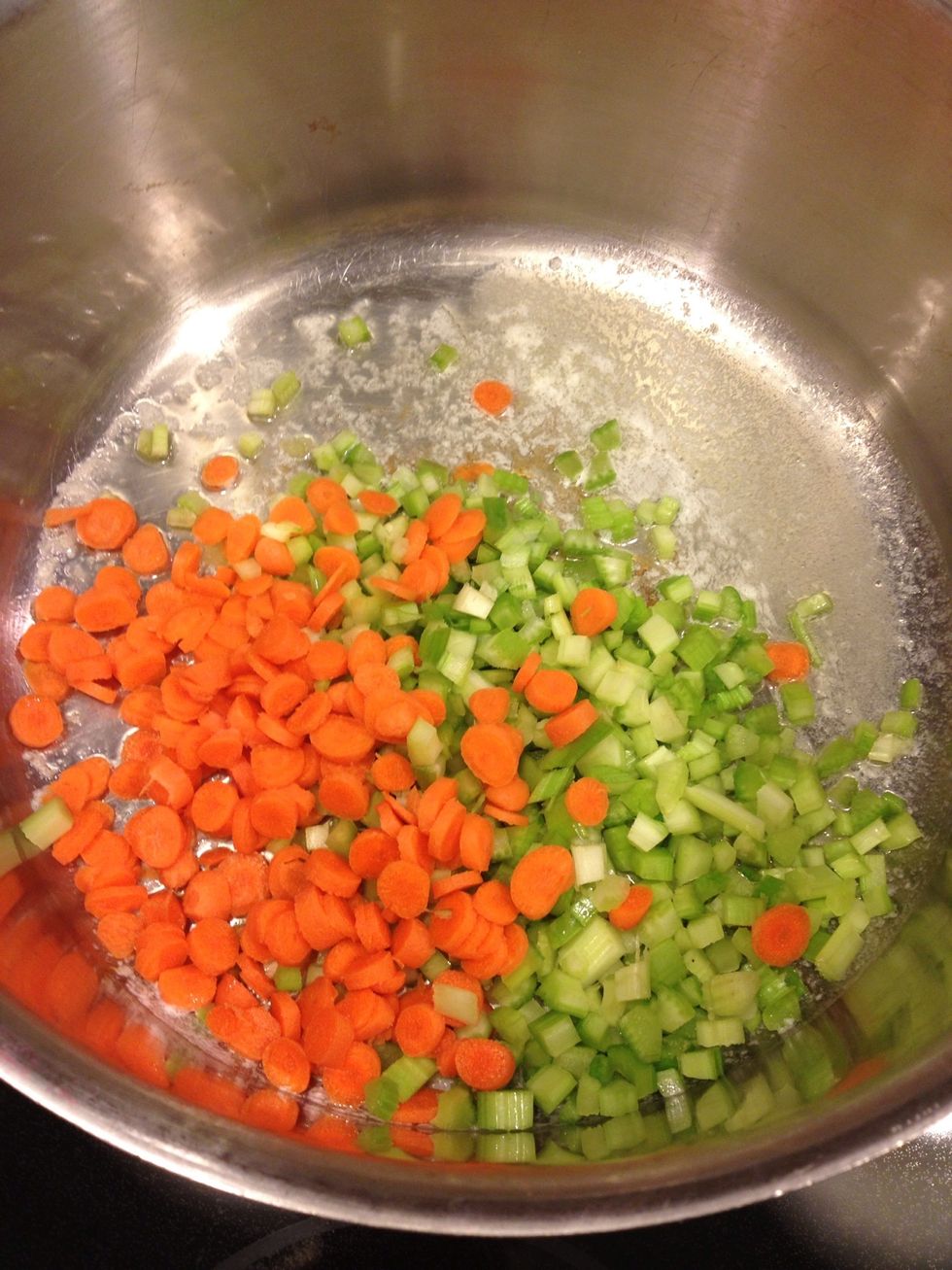 In your same pot, add 3 TB butter and sauté the veggies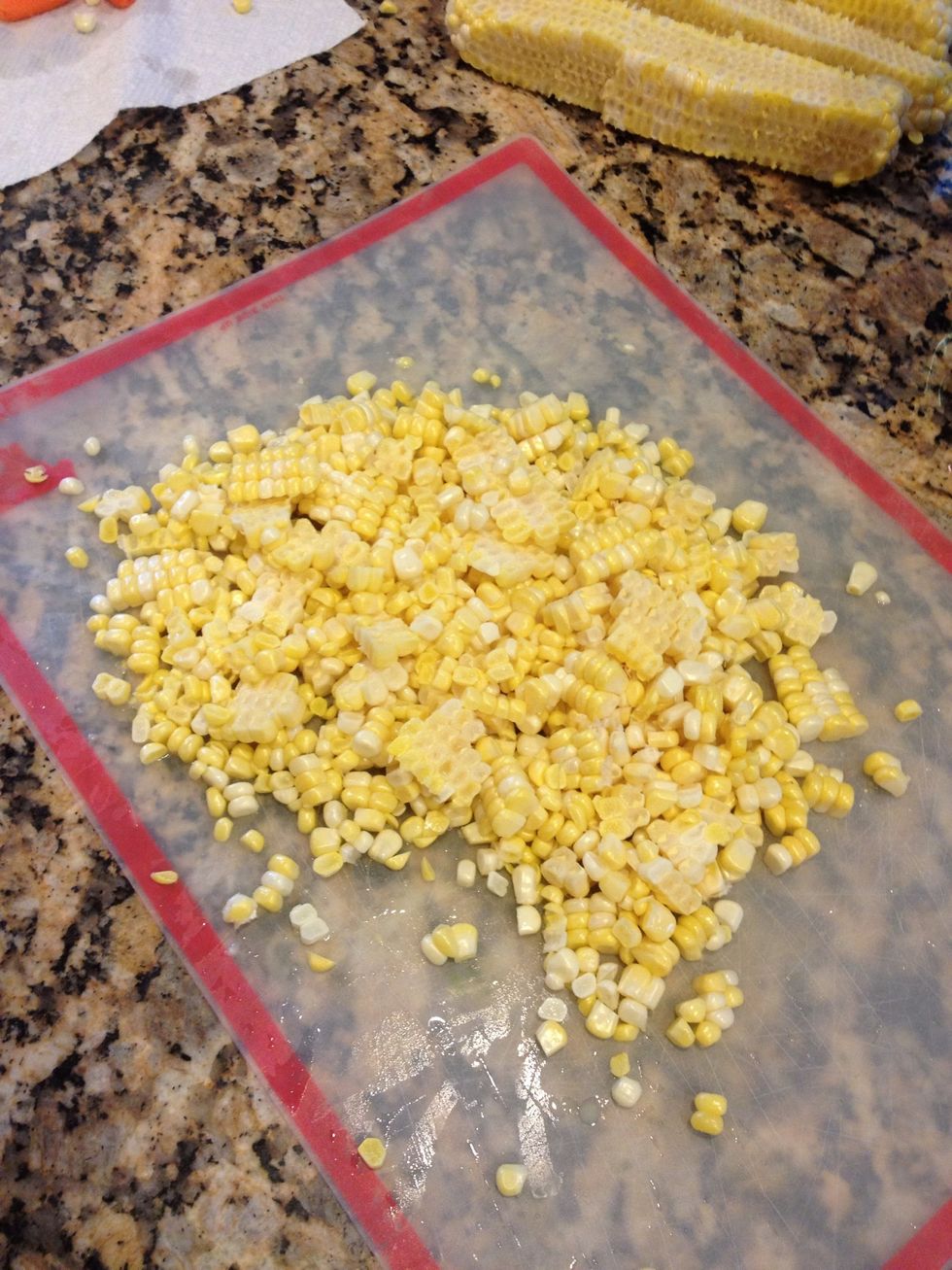 I add fresh corn after the celery/carrots have softened for about 5-7 minutes. Sauté all together for another 5 minutes. Once your veggies are tender, pour stock to the pot.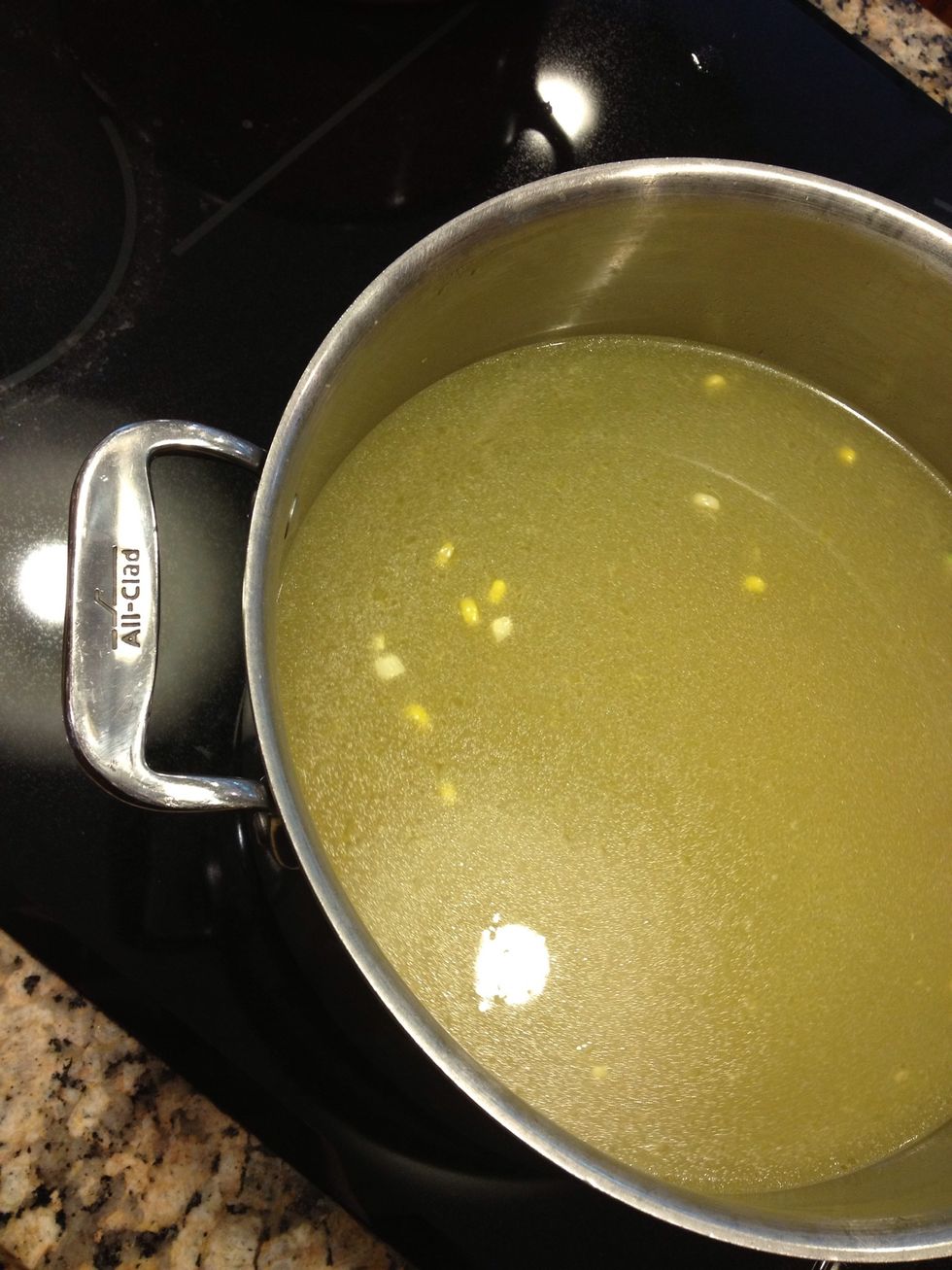 seasonings: thyme, sage and oregano, about 2 tsp each. Cayenne&crushed red pepper (to your taste) garlic salt, about 2 TB and lastly, sugar. I add about 1/3 cup. Place lid on an summer another 15 min
While the stock and veggies are simmering, take your and debone. Place chicken on cutting board and chop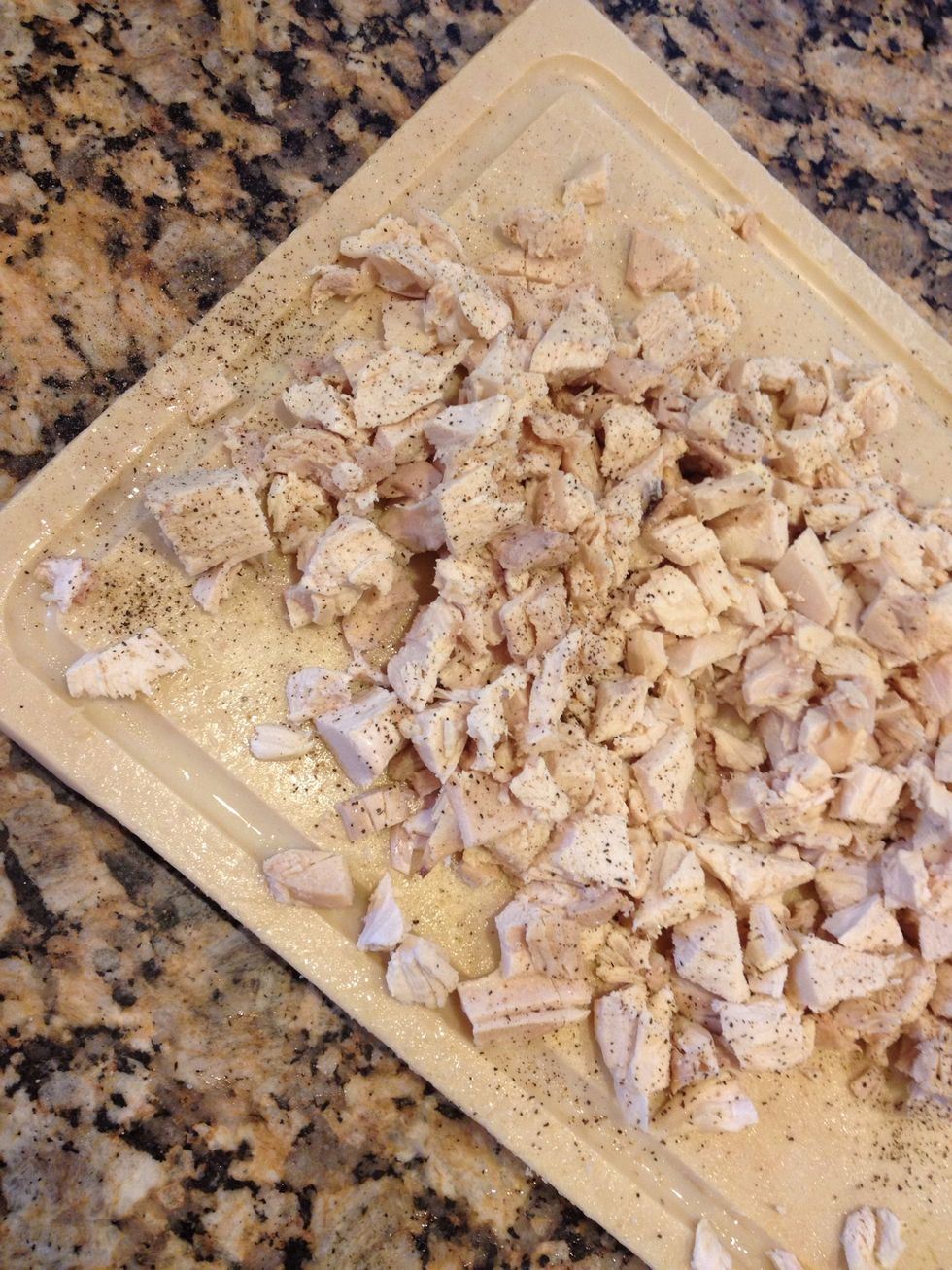 Now I season the chicken w salt and pepper. Add this to the simmering stock and veggies while it cooks for the 10-15 min.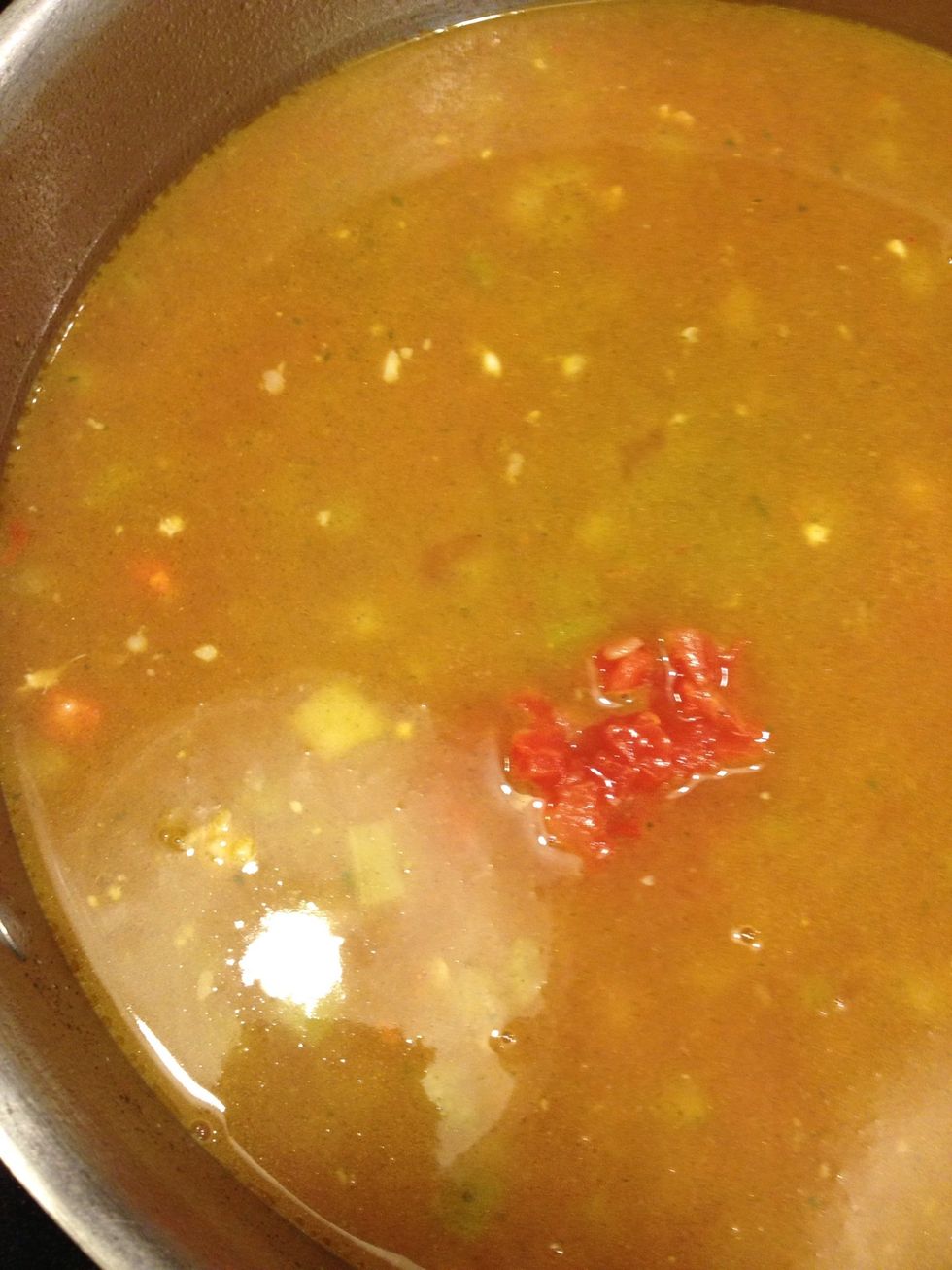 Once you've let the stock merry with the chicken and veggies, add a large can of tomato paste and the largest size can of petite diced tomatoes. I buy the kind that has onion added.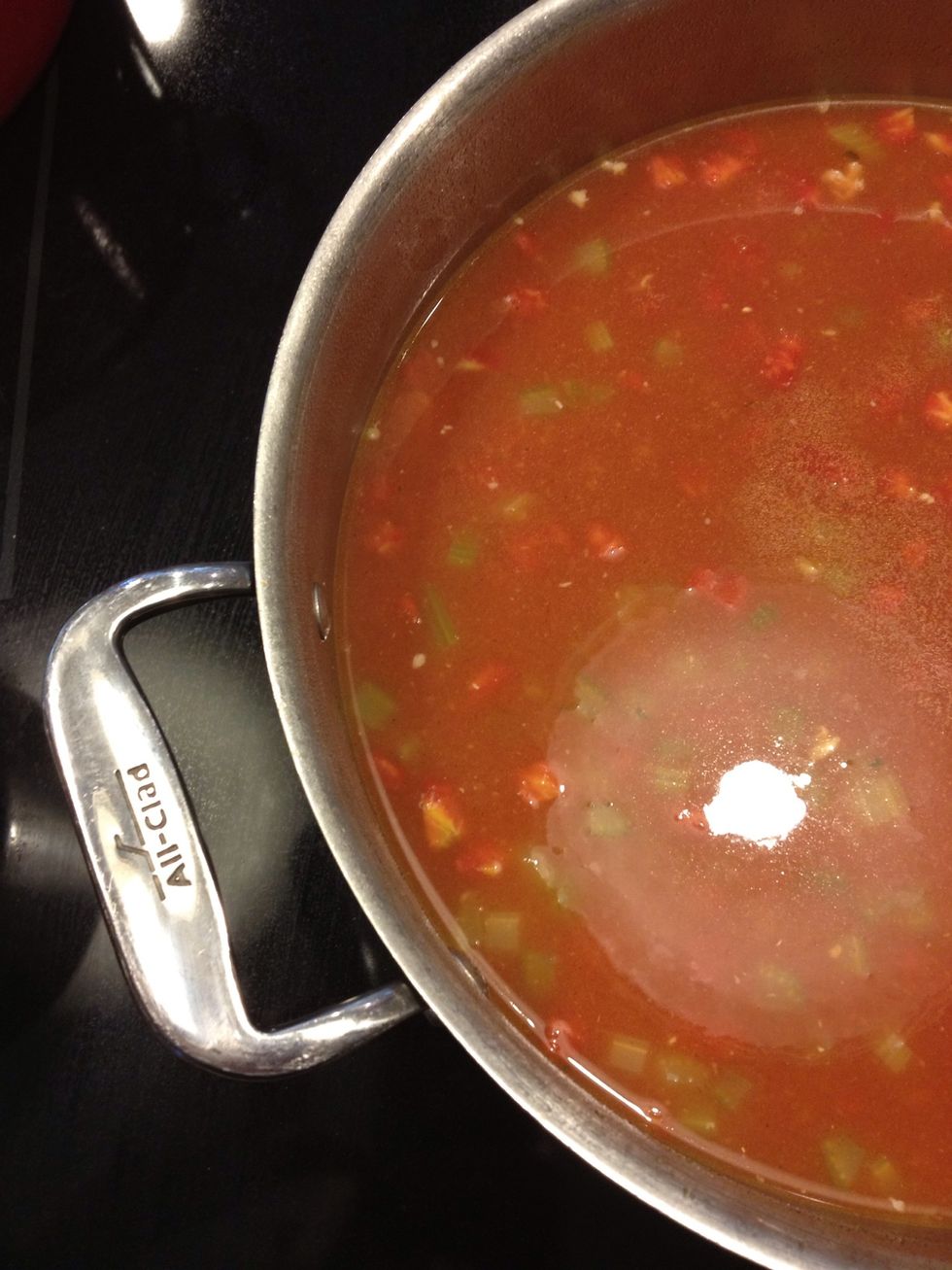 Allow that to cook another 25-30 minutes uncovered. Your house should be smelling pretty great now! Check for taste as you cook. I always add a little more sugar and garlic salt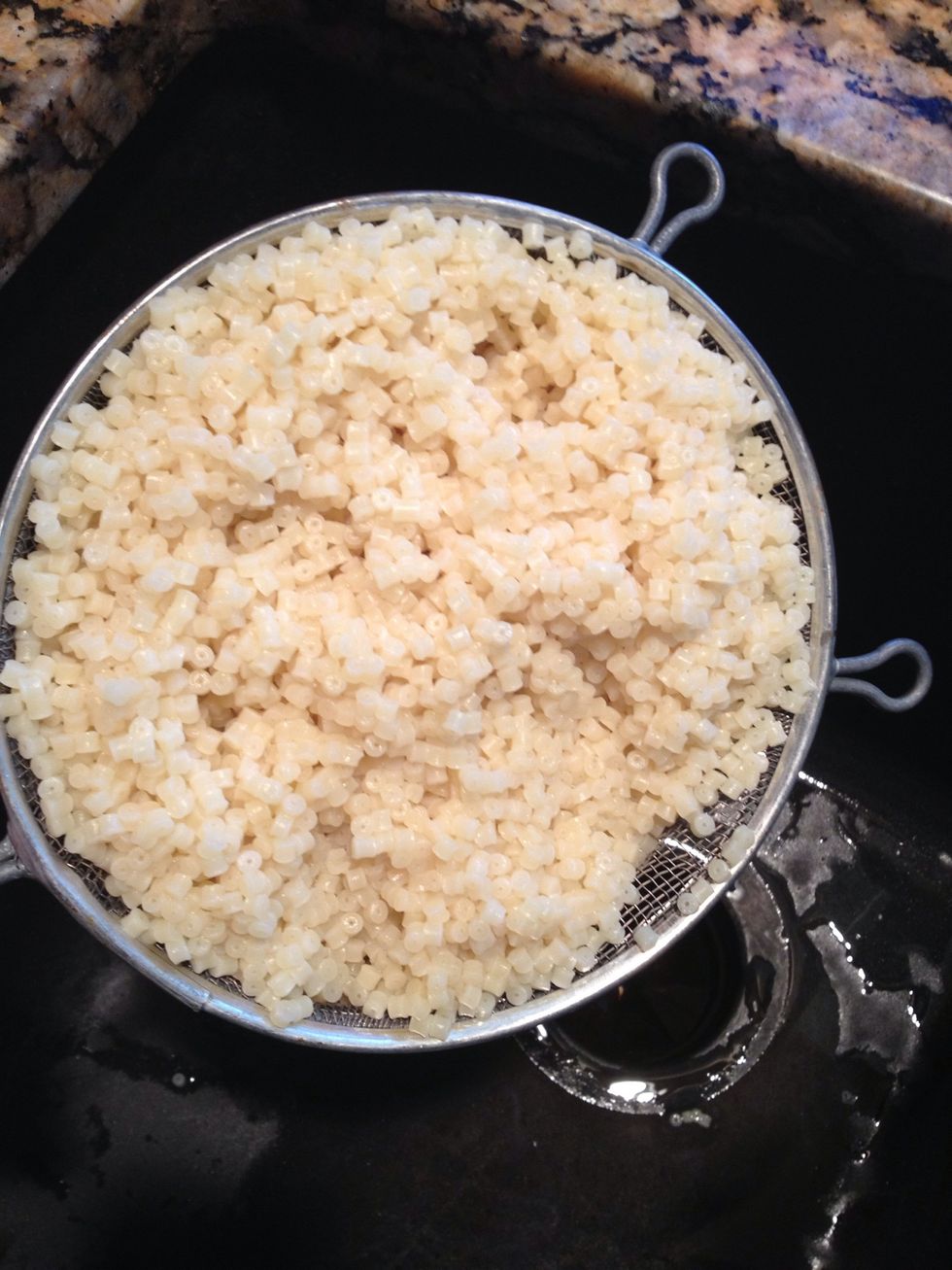 While the soup cooks I make a bag of the soup pasta: Acini de Pepe. It's very small pasta. Cook your pasta and drain well. It needs to be completely cold when you add to your soup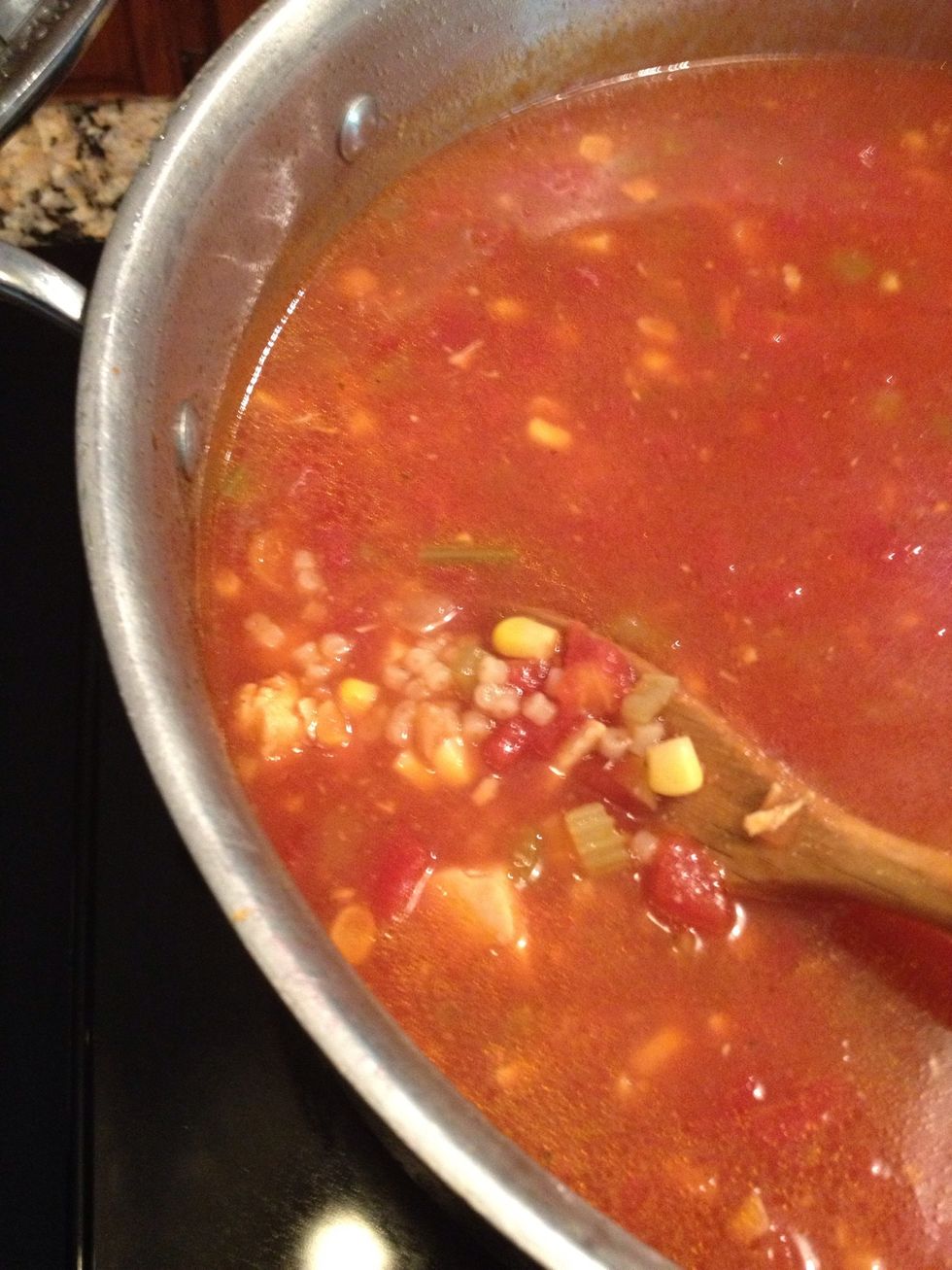 When your soup is ready, turn heat off and add the pasta. If you continue to boil..the pasta will soak up all your broth. Be careful the pasta is COLD when added and soup is turned off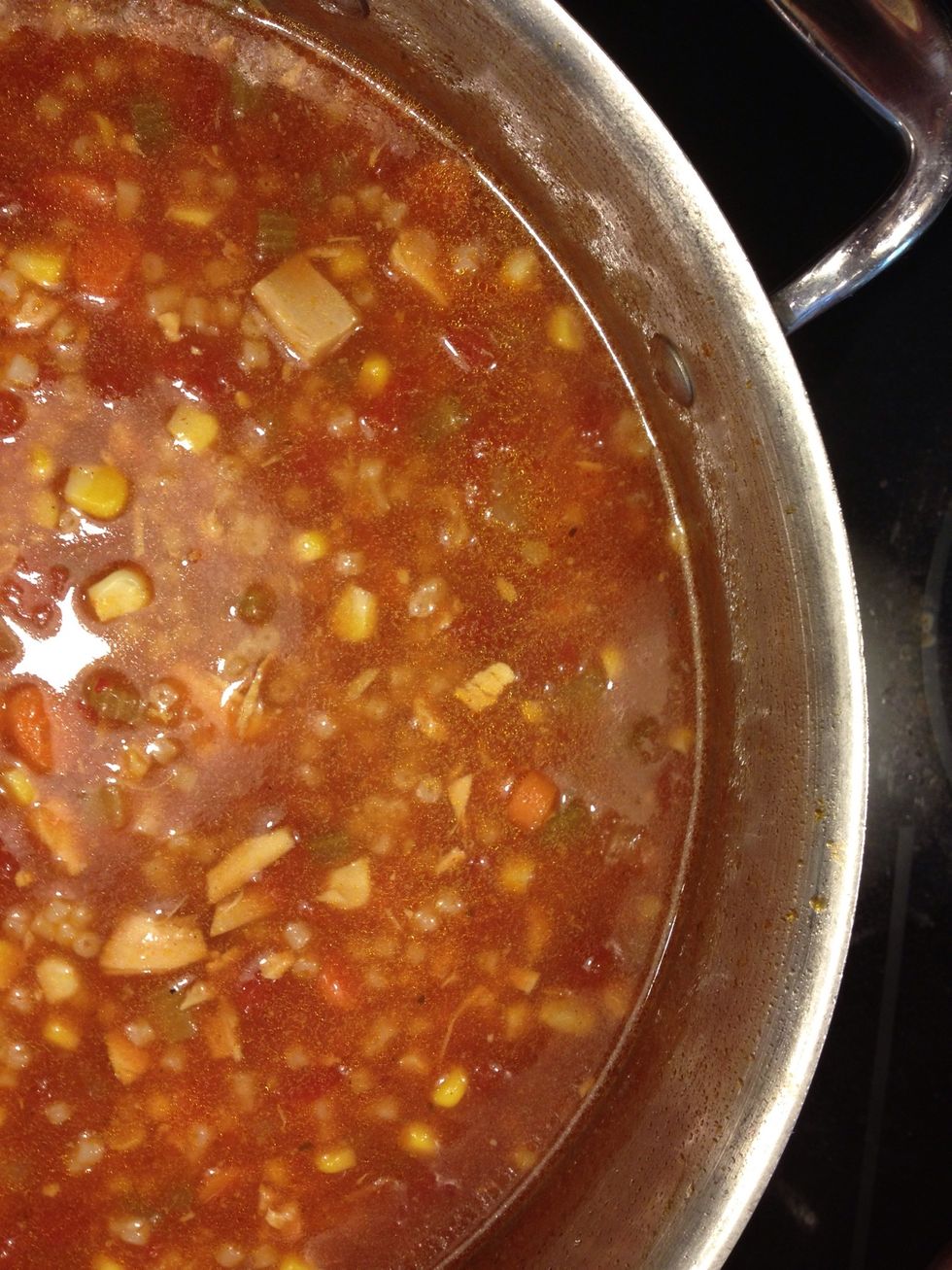 Finished product. I serve with cheese sprinkled on top..and we prefer eating it with pumpkin muffins. Enjoy!
The creator of this guide has not included ingredients
Below the Mason Dixon line