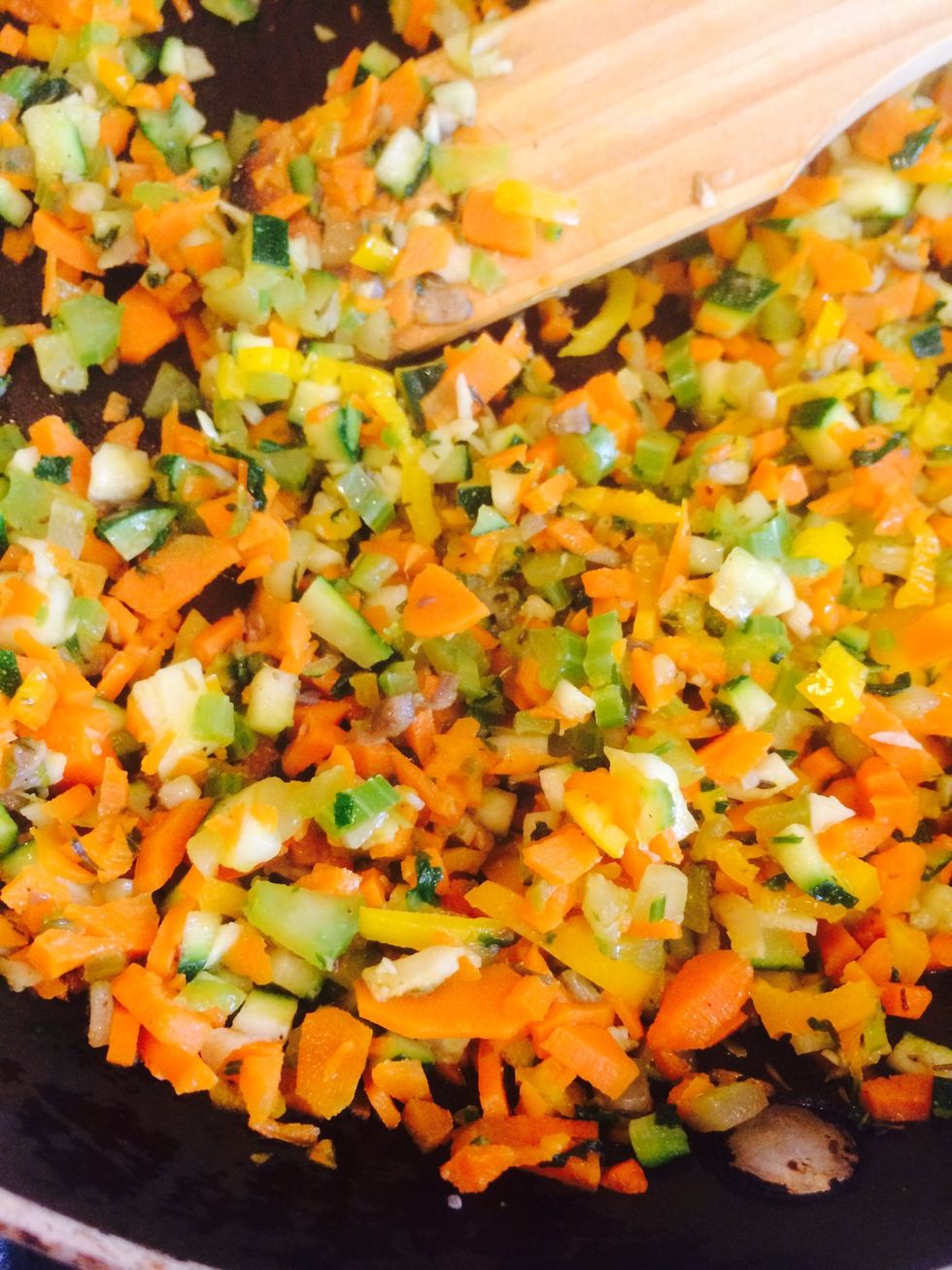 In a pan, add olive oil, diced garlic, onions, celery, zuccini, carrots, sweet peppers & cilantro. Cook them until crunchy.
Cut the breast into thin slices & smash them flat.
Season each breast fillet with salt & pepper. Fill with the veggie mixture.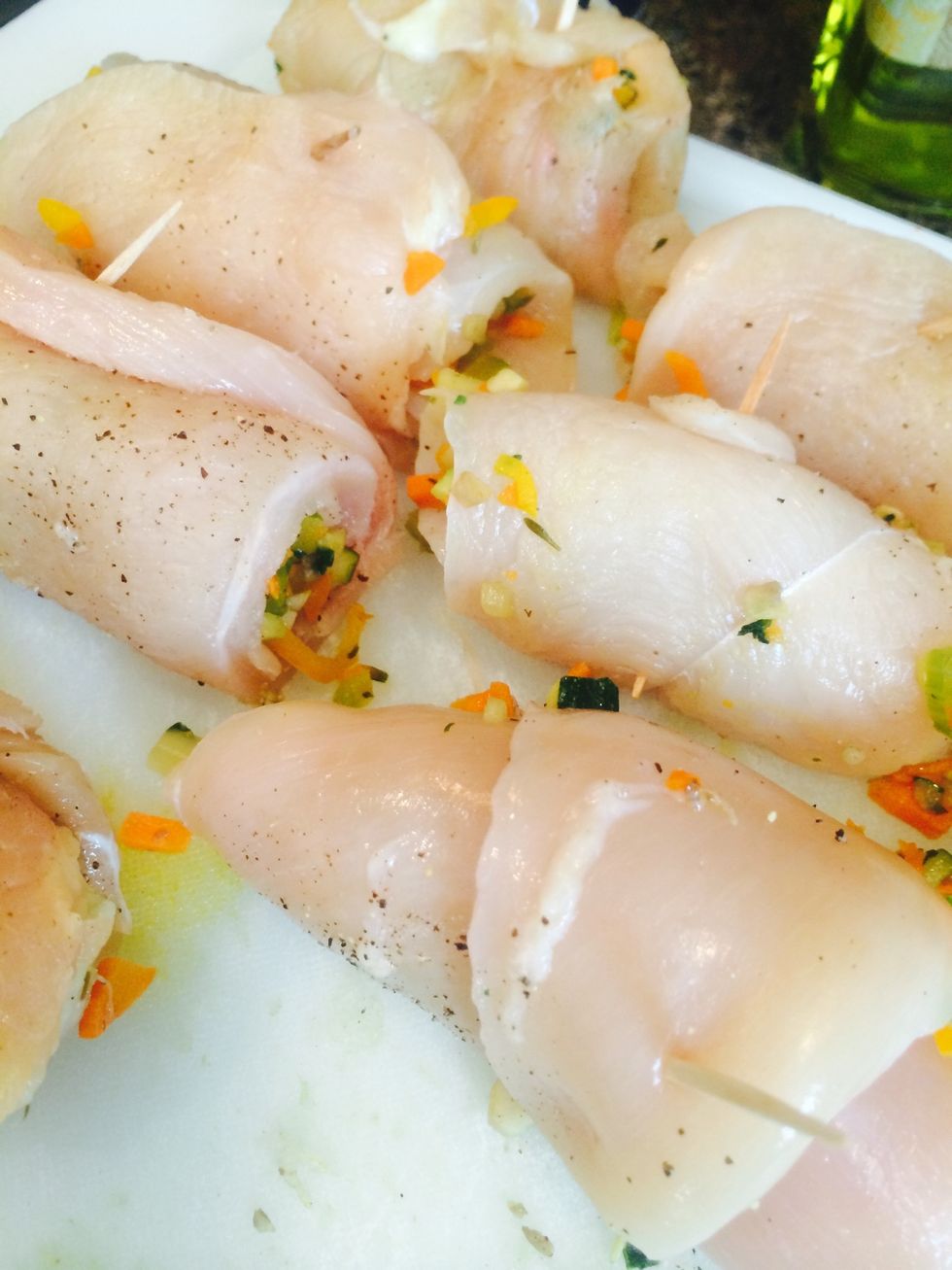 Roll each fillet and hold with a toothpick or kitchen twine.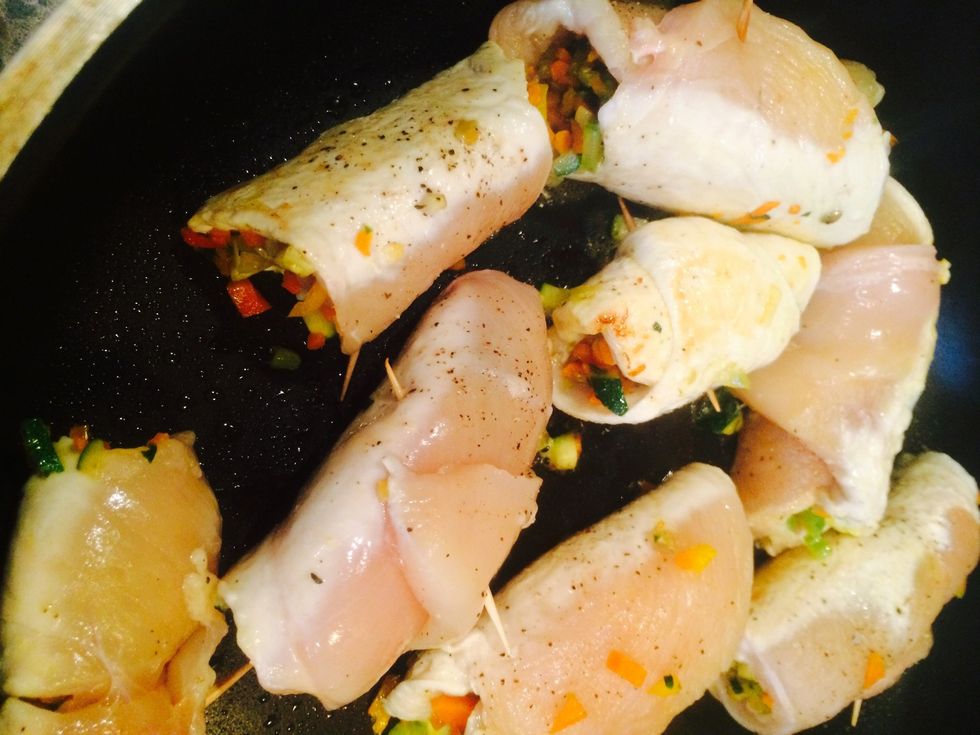 In medium high heat, brown the rolls on all sides.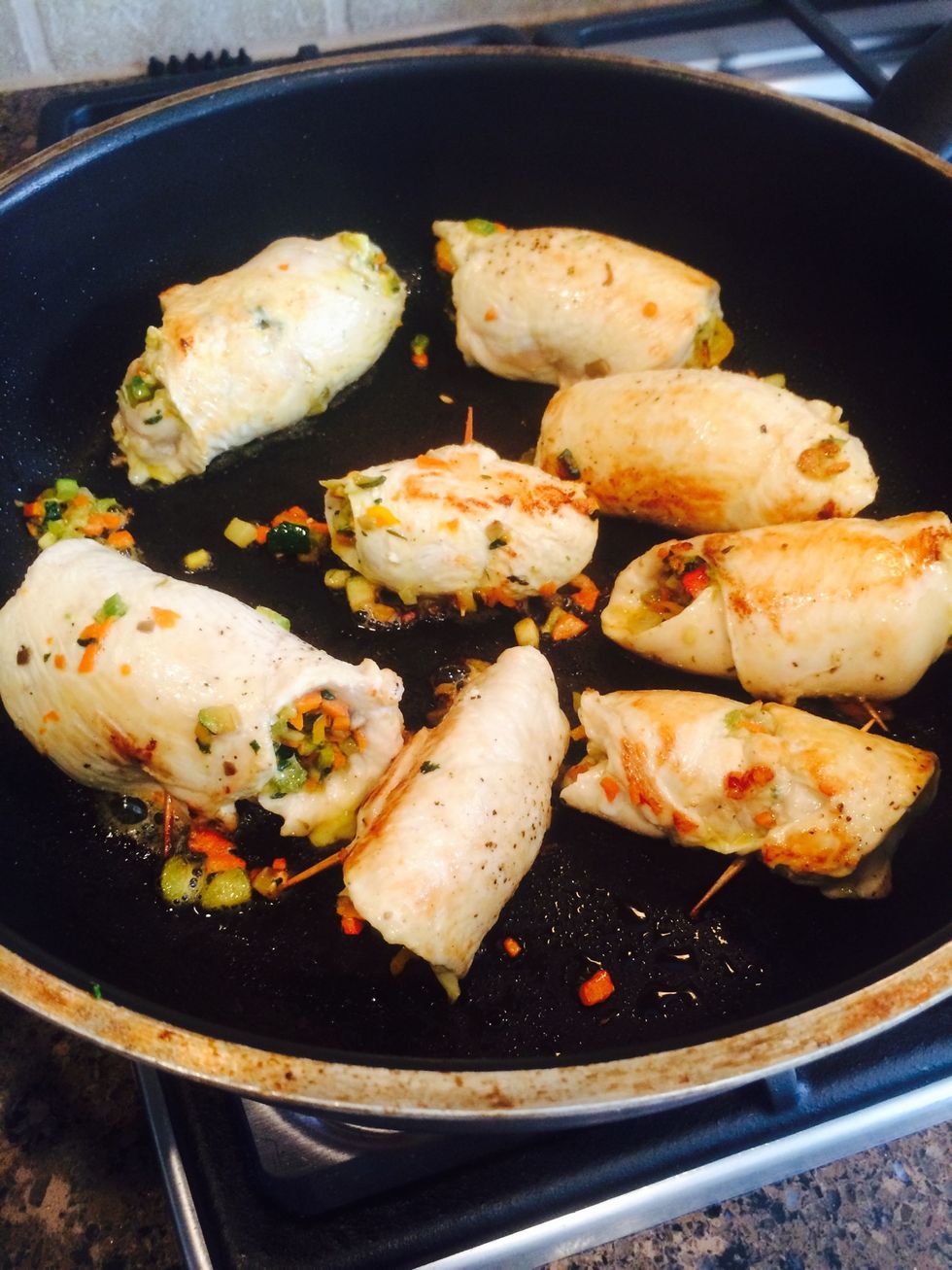 This is how they should look...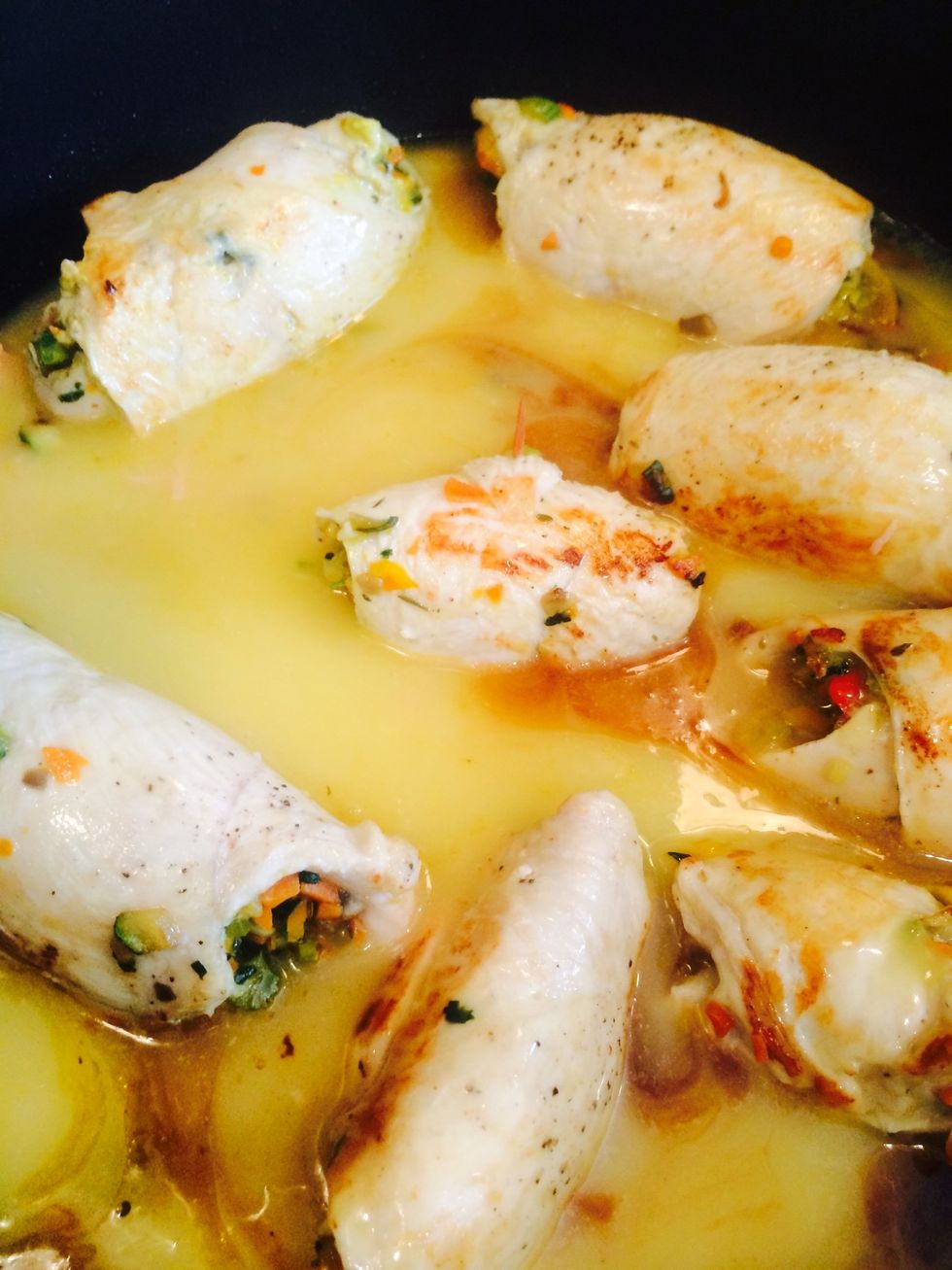 Once they are browned, add the soup (mix as directed in the can) . Scrape the bottom of the pan to release the flavors.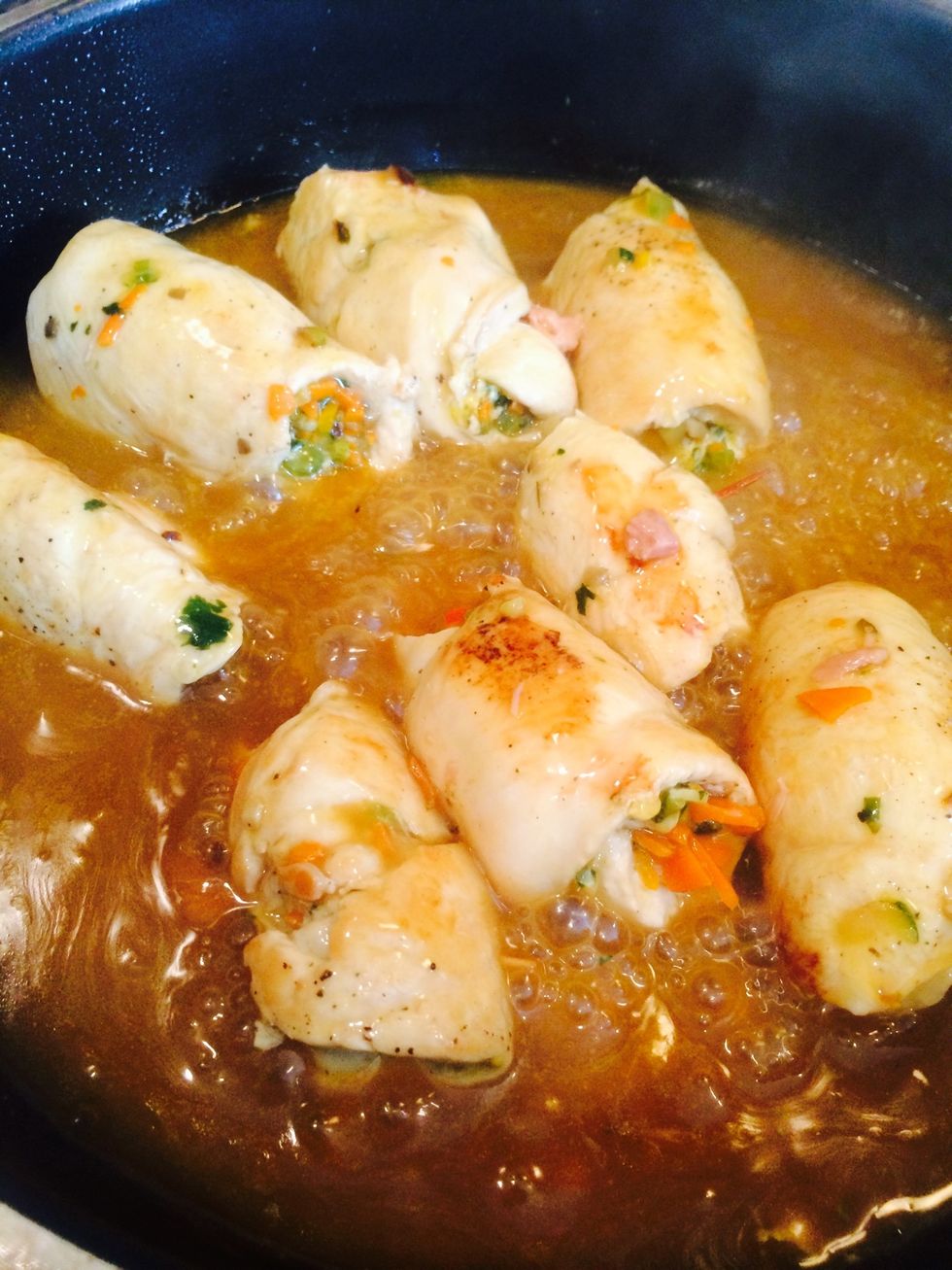 Let it come to a boil & cover to simmer.. Flip them so they finish cooking through.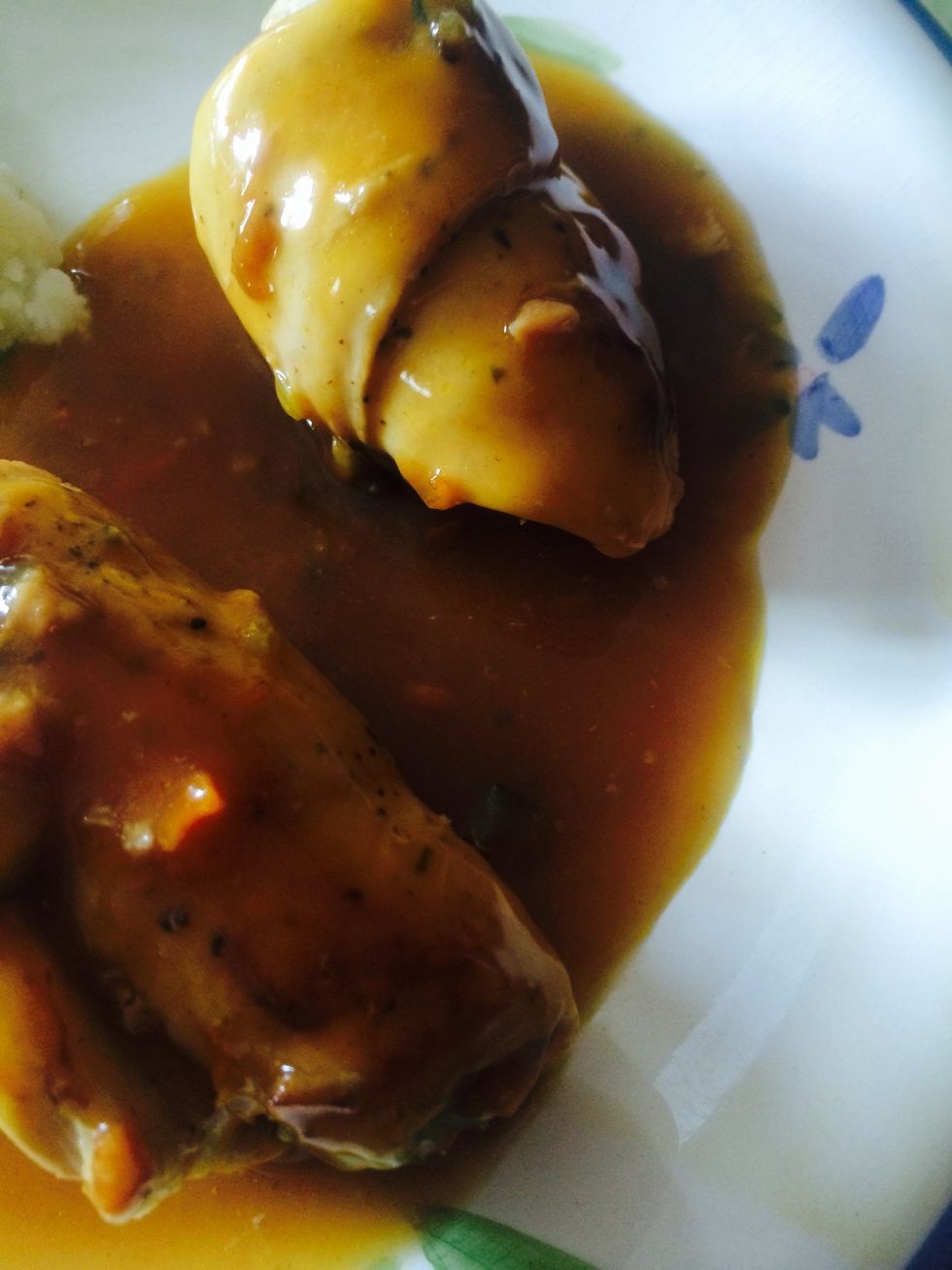 After 20 min of simmering at low heat, the sauce will turn darker and the rolls will be ready to serve.
Slice them in spirals and serve with mashed potatoes if desired.
1.0lb Boneless Chicken breast
Assorted Veggies Petite Diced
Salt & pepper to taste
1.0 Cream of chicken, condensed soup
Maggie Sanders
Cook enthusiast, self taught baker. Soon you will find more exciting recipes in my blog. Follow me on Pinterest.