How to make chicken tortilla soup (caldo de pollo)
Make Chicken Tortilla Soup (Caldo De Pollo)
81
Place chicken and stock veggies in crockpot with seasonings. No need to cut the veggies fancy, you will be throwing them away. Cover w/water and cook on low for 6 hours.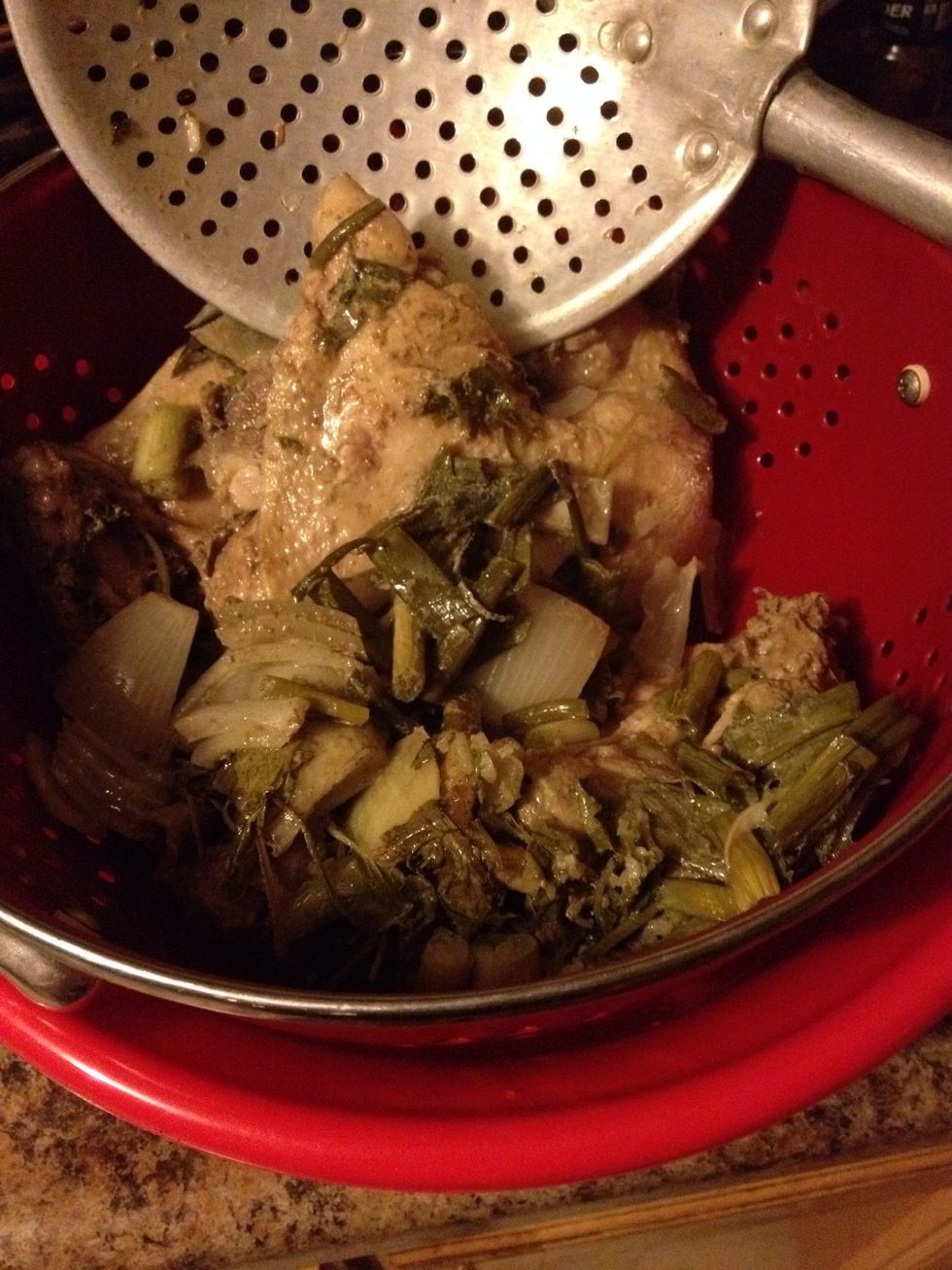 Remove chicken and veggies from crockpot. Discard veggies. Let chicken cool. Then debone. Dispose of bones and skin. Coarsely shred chicken and return to stock. Refrigerate overnight.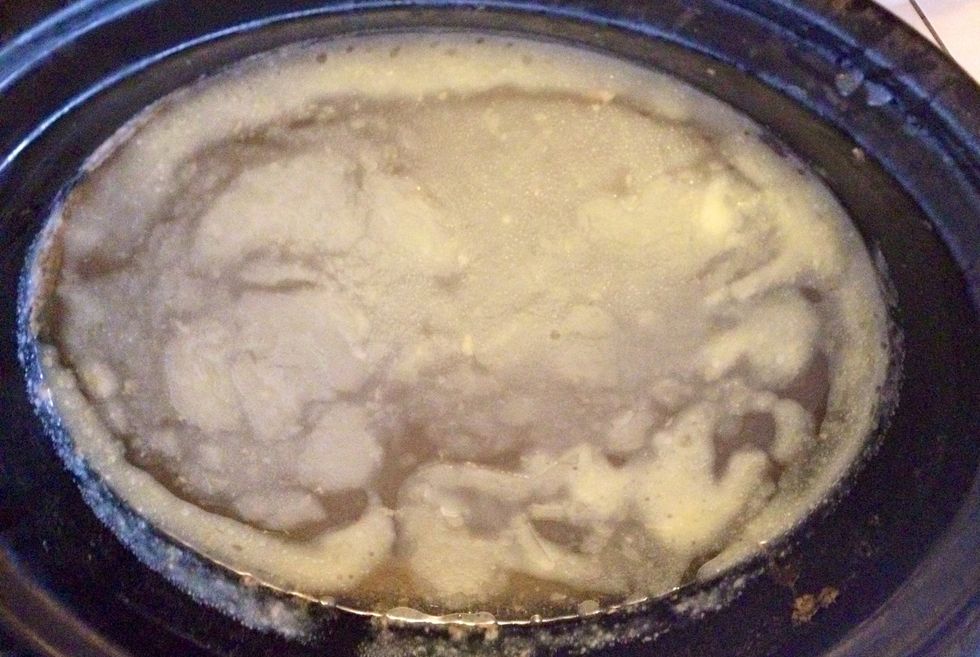 Remove broth and chicken once chilled and fat congealed. Scrape fat off broth, and discard.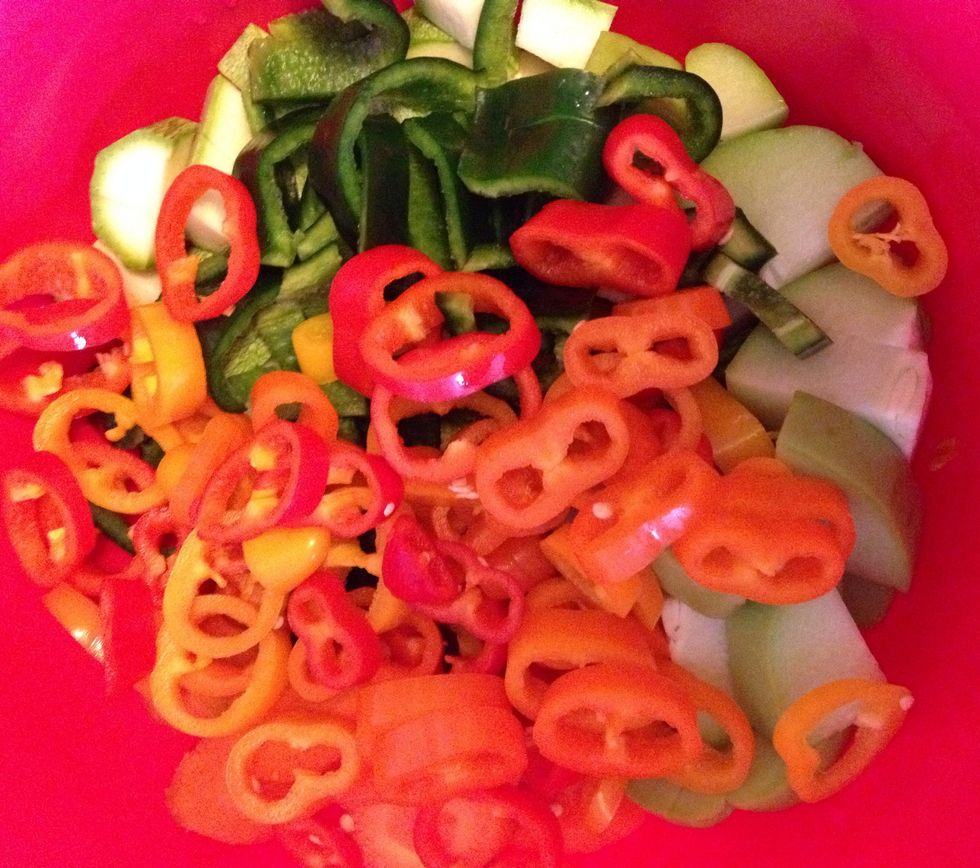 Chop all your veggies.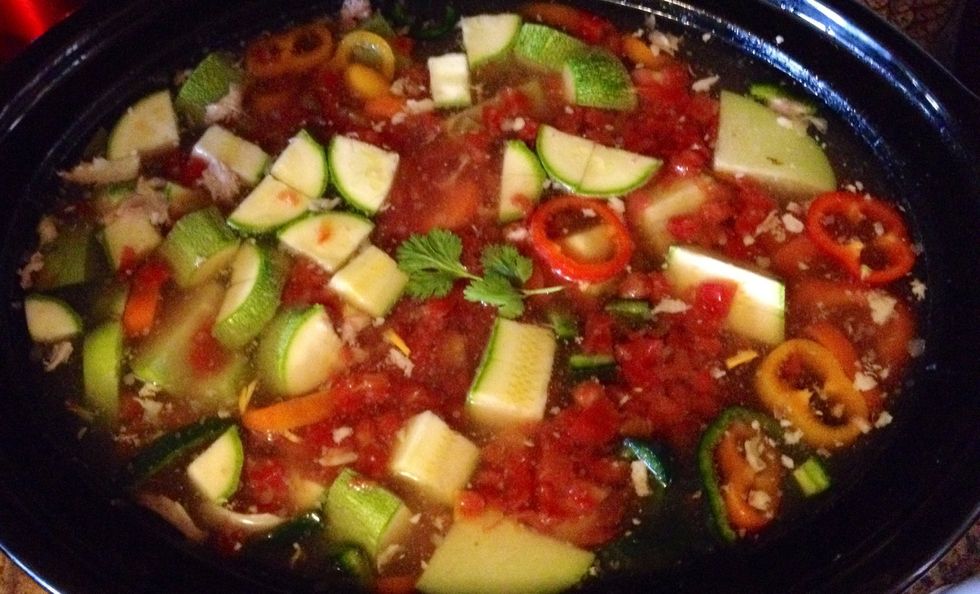 Add your veggies to broth and cook on low 2 hours.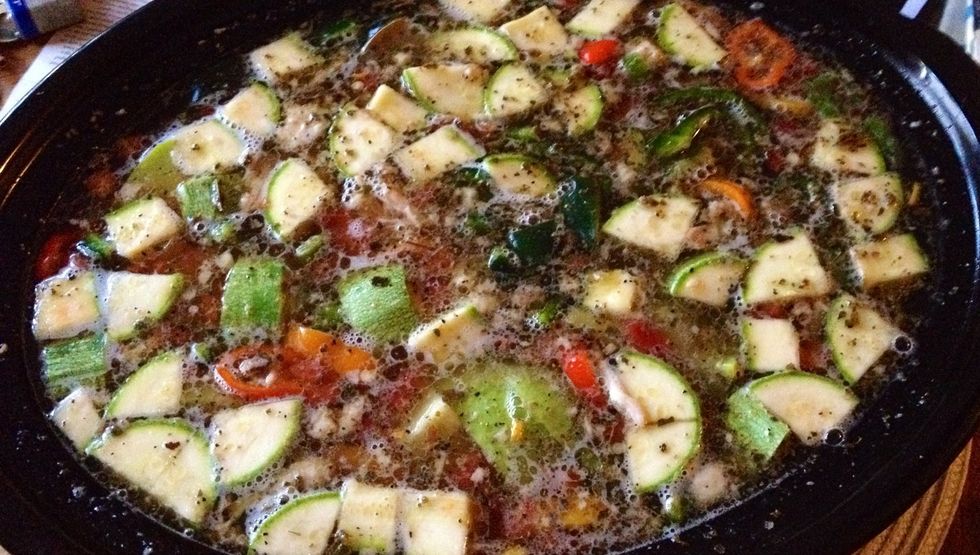 After 2 hours, taste. Add spices to taste. I added oregano, salt, pepper, red chili flakes and 1 Tablespoon Knorr Chicken Consommé. Stir and continue to cook 1 hour.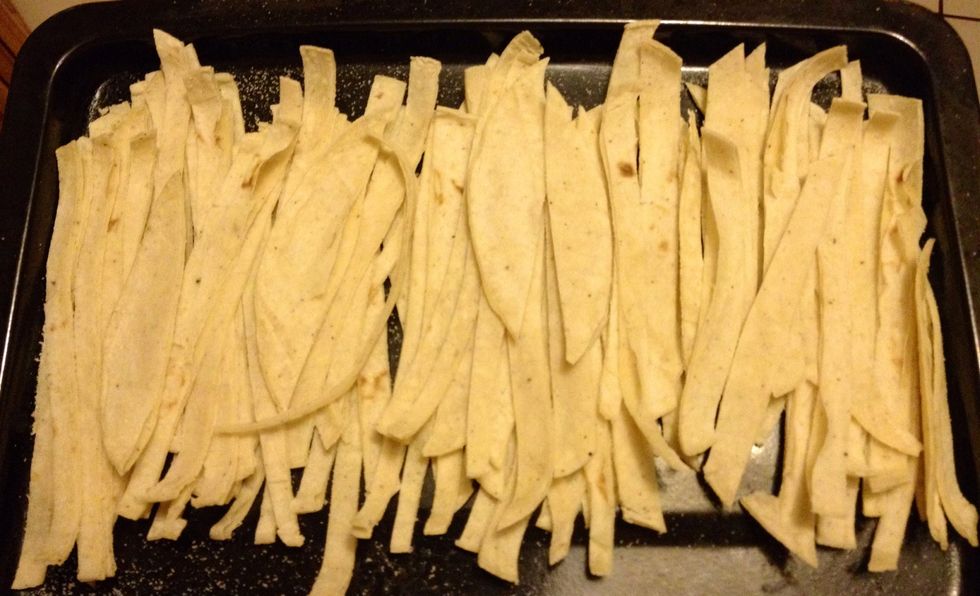 Slice fresh corn tortillas into strips. Salt lightly and place under low broiler, tossing until desired crispiness.
This is how I like mine.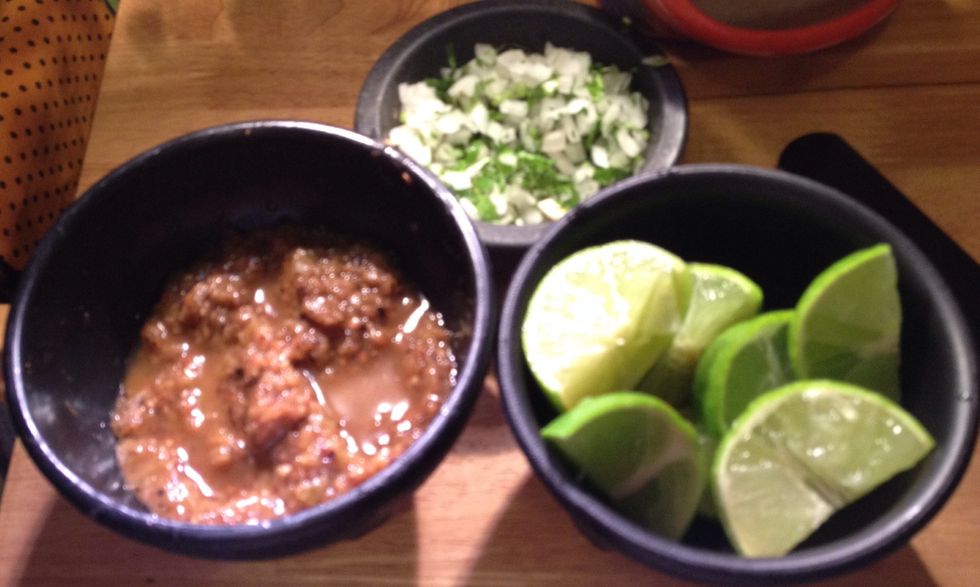 Get your garnishes ready. I chop my cilantro and onion together. Quarter my limes. Use tomatillo salsa (also a recipe on my Snapguide) and use sliced avocados.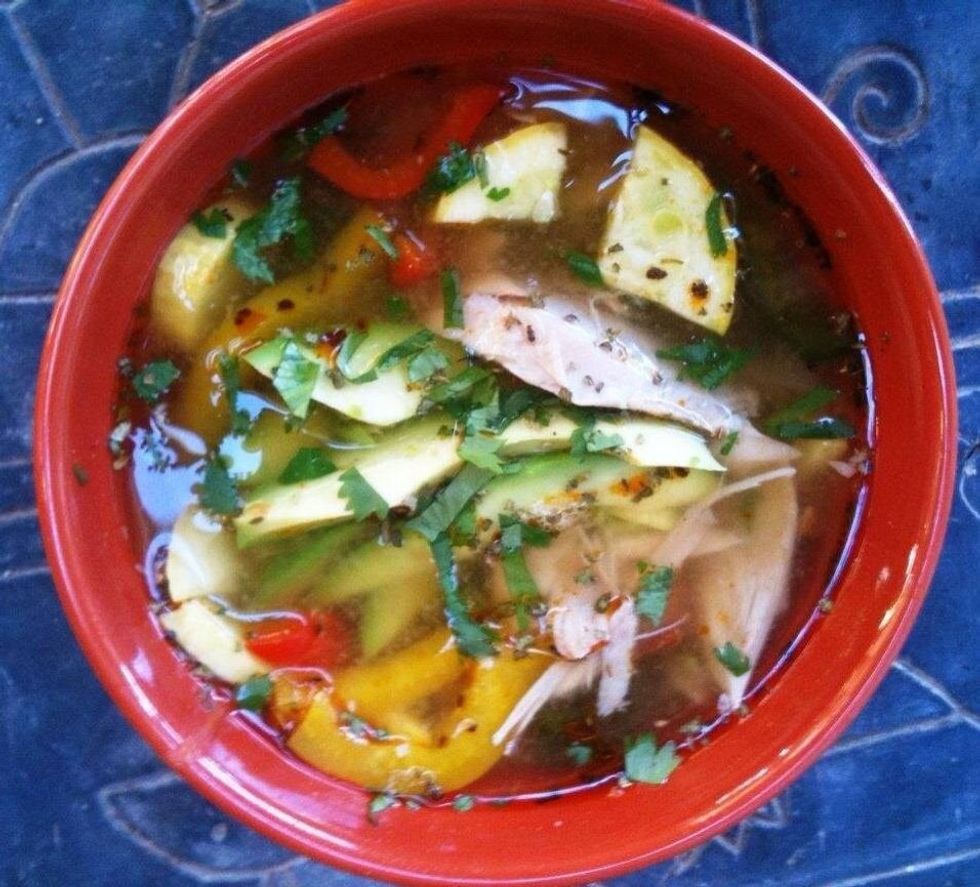 Garnish your soup to taste and add your tortilla strips on top. ENJOY!!! If you're looking for more yummy and HEALTHY recipes and tips, follow me on Facebook: www.facebook.com/MorphWithMichelle
FOR BROTH
3 lbs chicken
1 white onion
1 bunch cilantro
2 large carrots
2 celery stalks
4 cloves garlic
1 bay leaf
Salt and pepper (i use peppercorns)
FOR SOUP
Broth from above plus 2 boxes chicken stock
Chicken from above
1 zucchini or Mexican squash (sliced)
1 yellow squash (sliced)
8 ounces baby bells (sliced in rings)
6 Roma Tomatoes (diced)
1 Large Carrot (sliced)
GARNISH
chopped onion
Chopped cilantro
Lime (quartered)
Avocado (sliced)
Tortilla strips
Michelle Royale Vidal - Heromom
Certified Health and Nutrition Coach. Survivor of chronic illness. Learning to use food as medicine. Paying it forward by teaching others the same.