Make Chicken Tenders W/ Quinoa Salad and Broccoli
3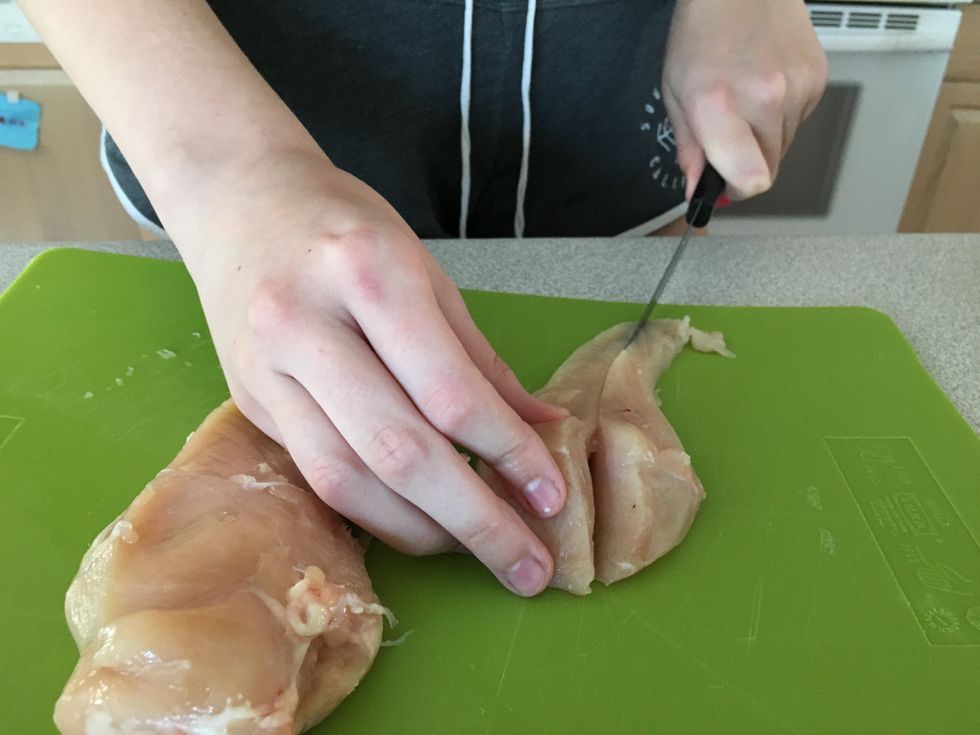 Preheat the oven to 475. Fillet two chicken breasts into 5 pieces each (varies depending on breast size)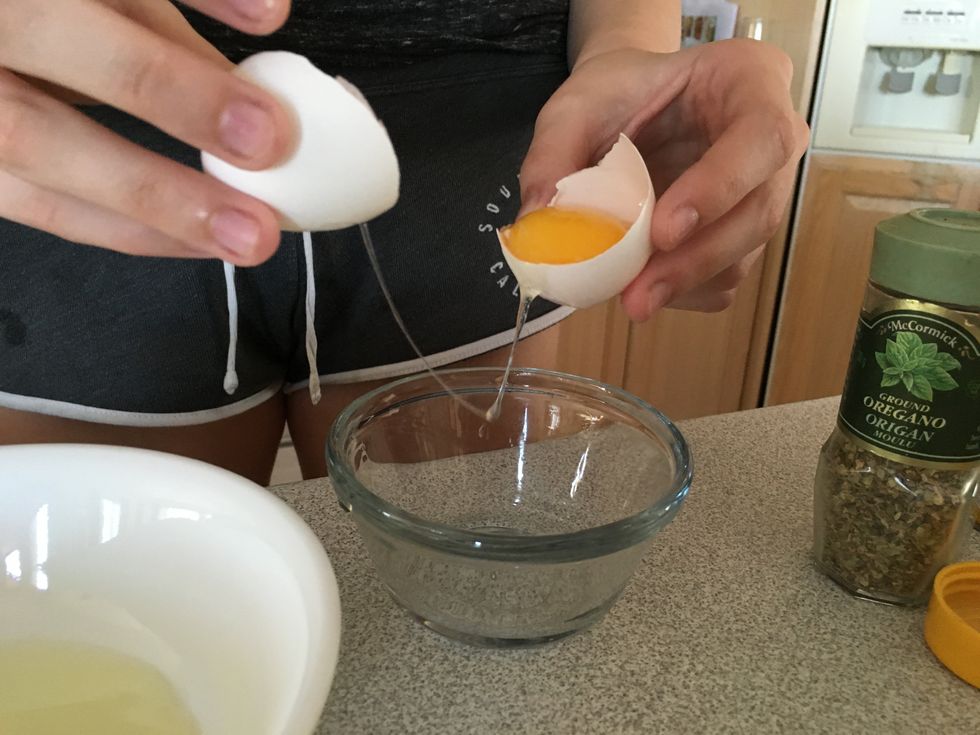 Separate egg whites and egg yolks, put egg whites in a bowl big enough to be used for coating chicken breasts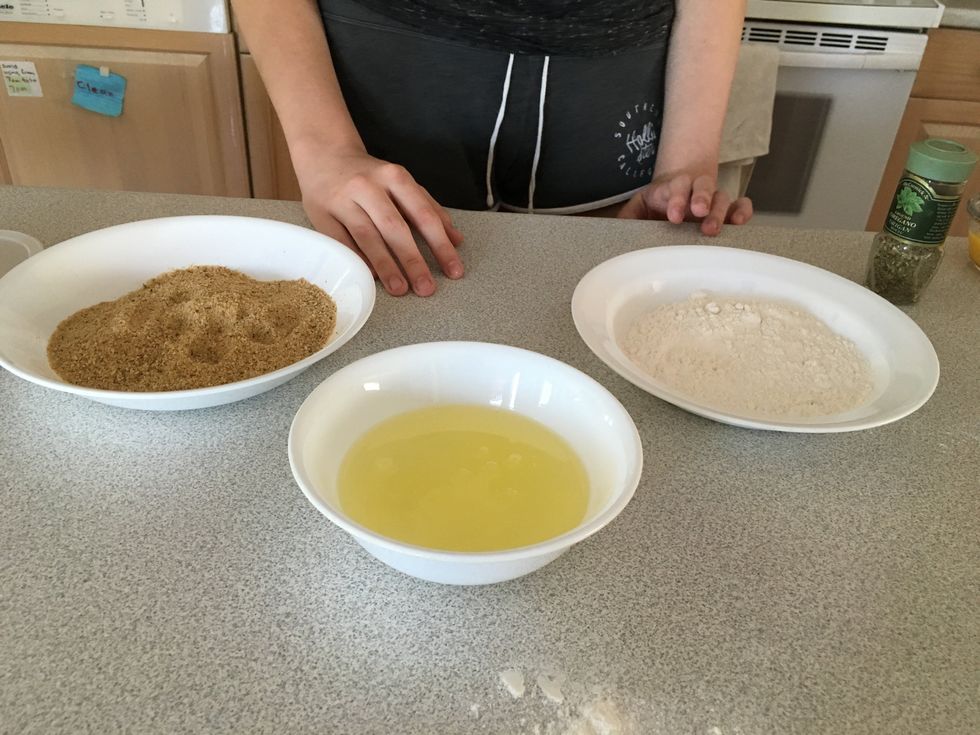 Place flour in one bowl and bread crumbs in second bowl, place bowls in order. Starting with flour, followed by egg whites then finally breadcrumbs.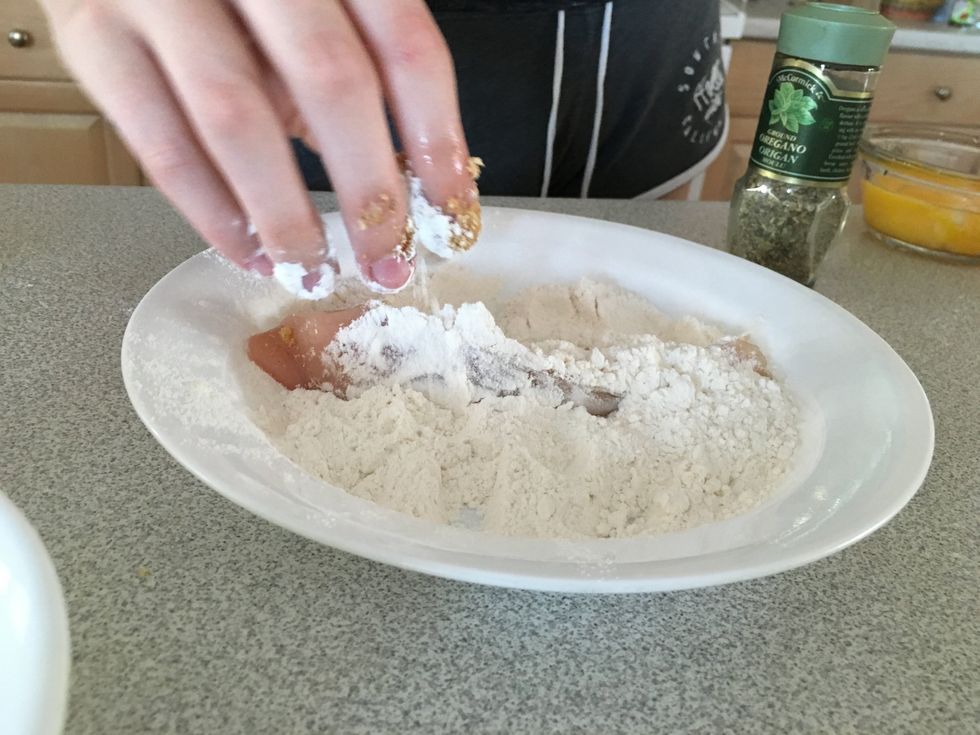 Coat the chicken breast with flour. This keeps the chicken moist while it's cooking.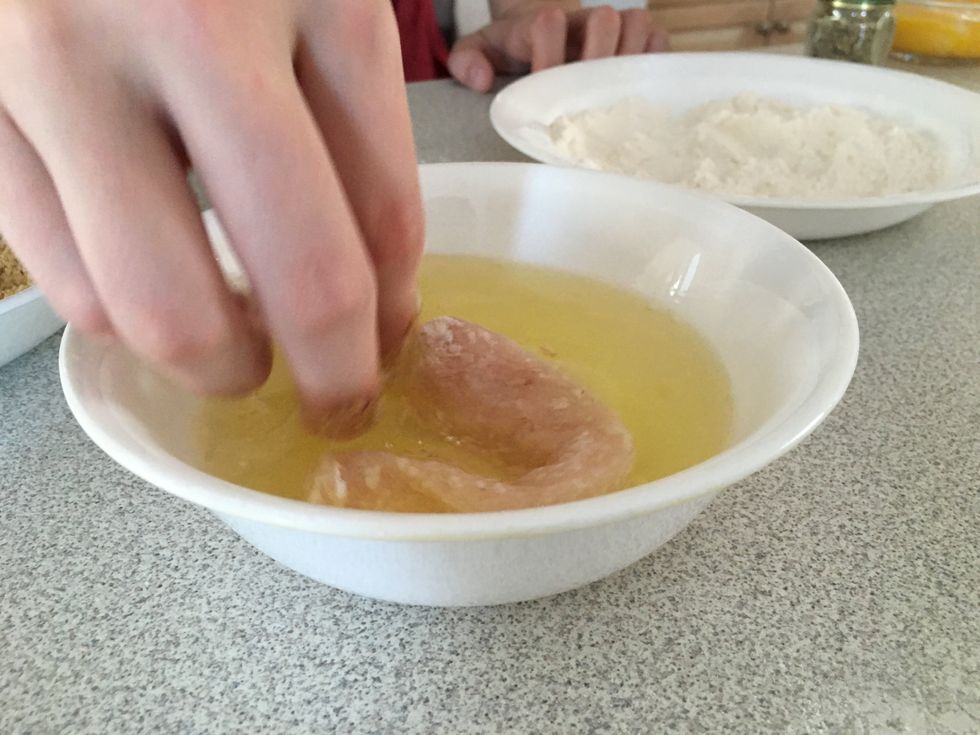 Cover the chicken in egg white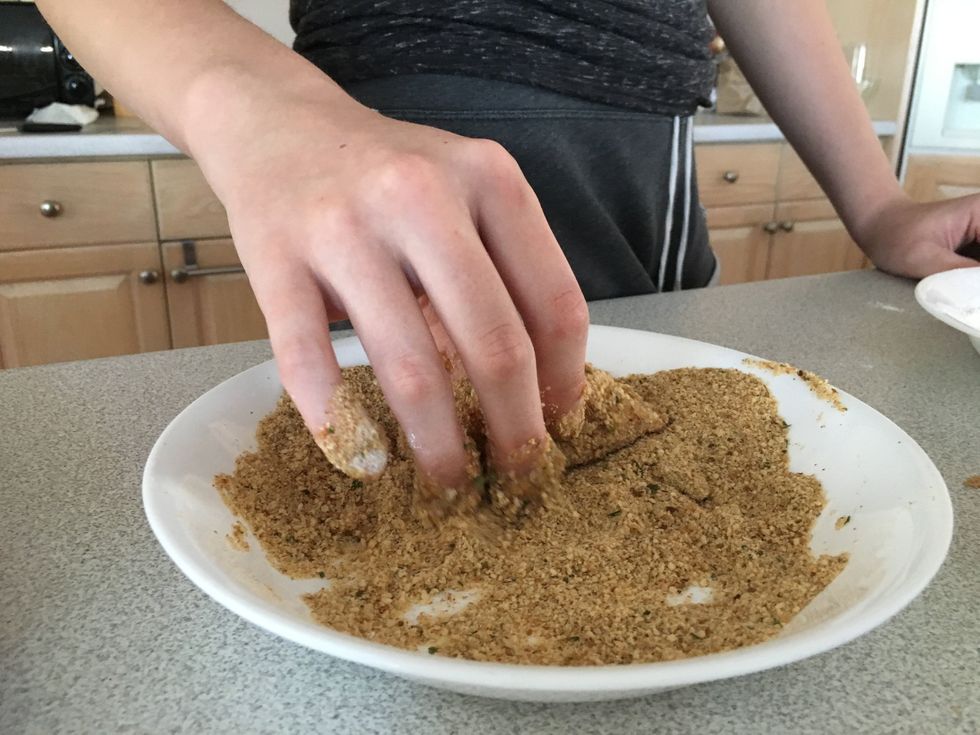 Coat the chicken in breadcrumbs. Ensure that the chicken is entirely covered.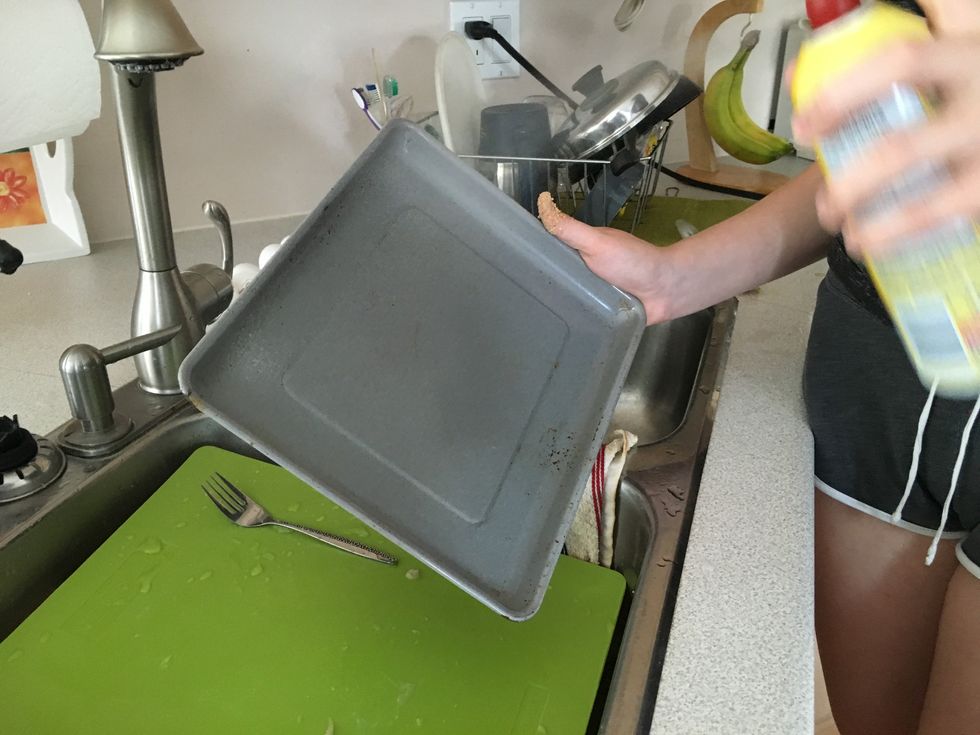 Grease pan that you will be placing the chicken strips on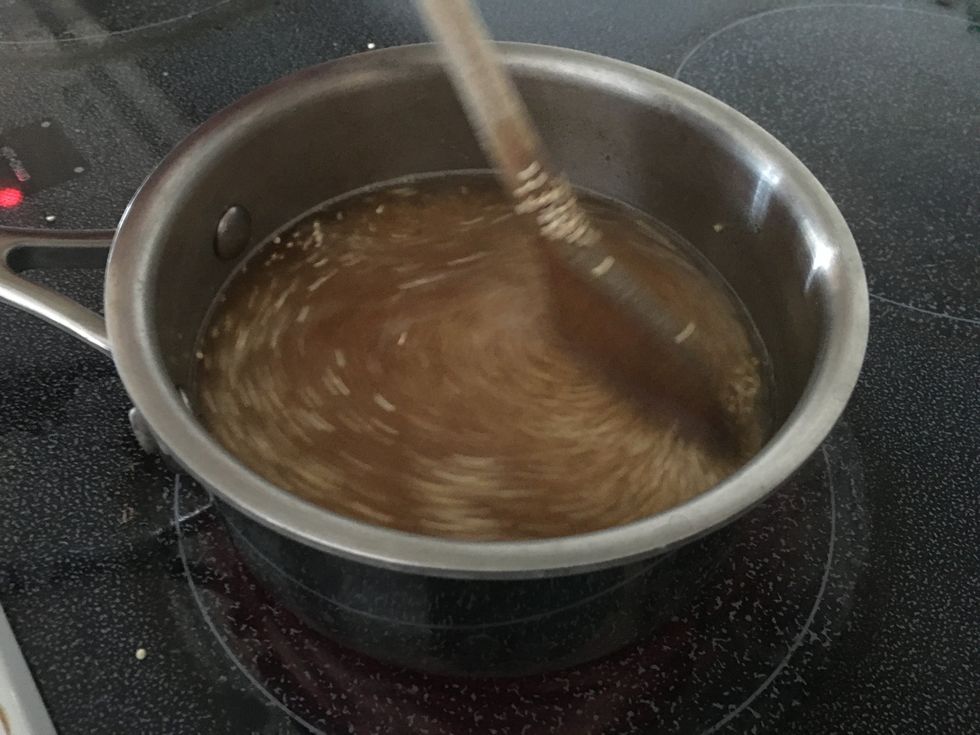 Place chicken broth and quinoa in a medium saucepan. Bring to a boil then reduce heat to low, cover and let simmer for 10 minutes.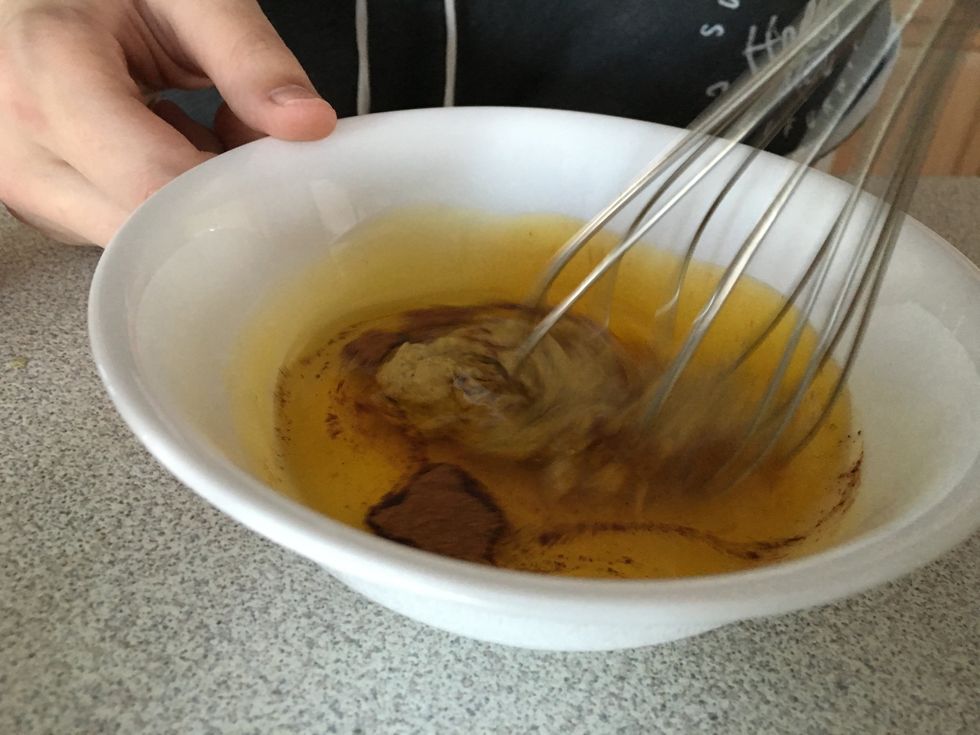 Whisk together olive oil, dijon mustard, maple syrup and cinnamon.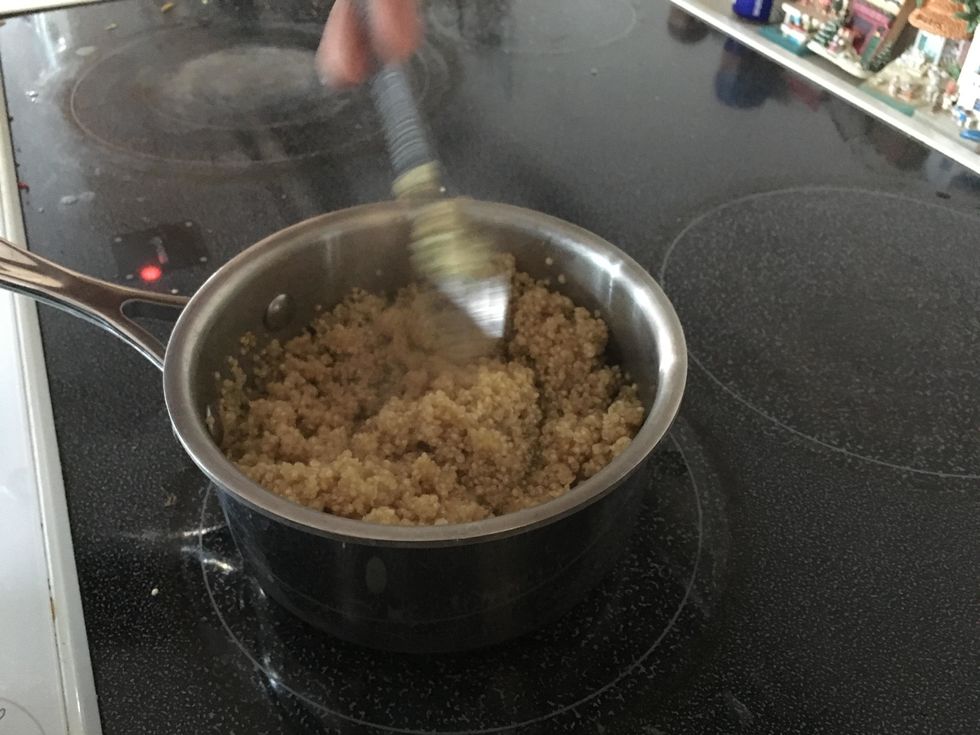 Mix together the dijon mixture, quinoa, apple pieces, dried cranberry and pecan pieces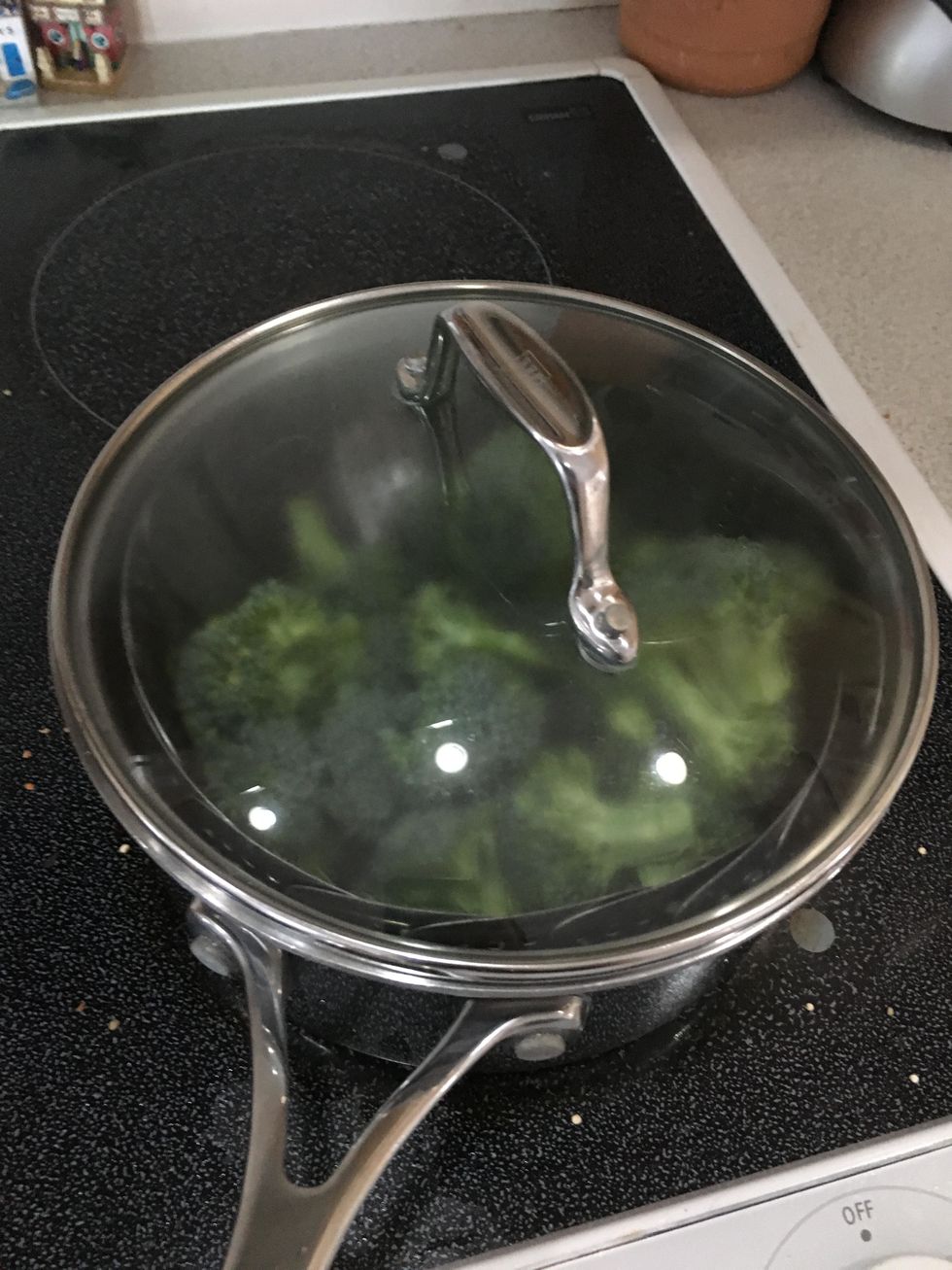 Fill bottom of medium pot with water, place steamer in the pot then place broccoli on steamer. Steam for 5 minutes.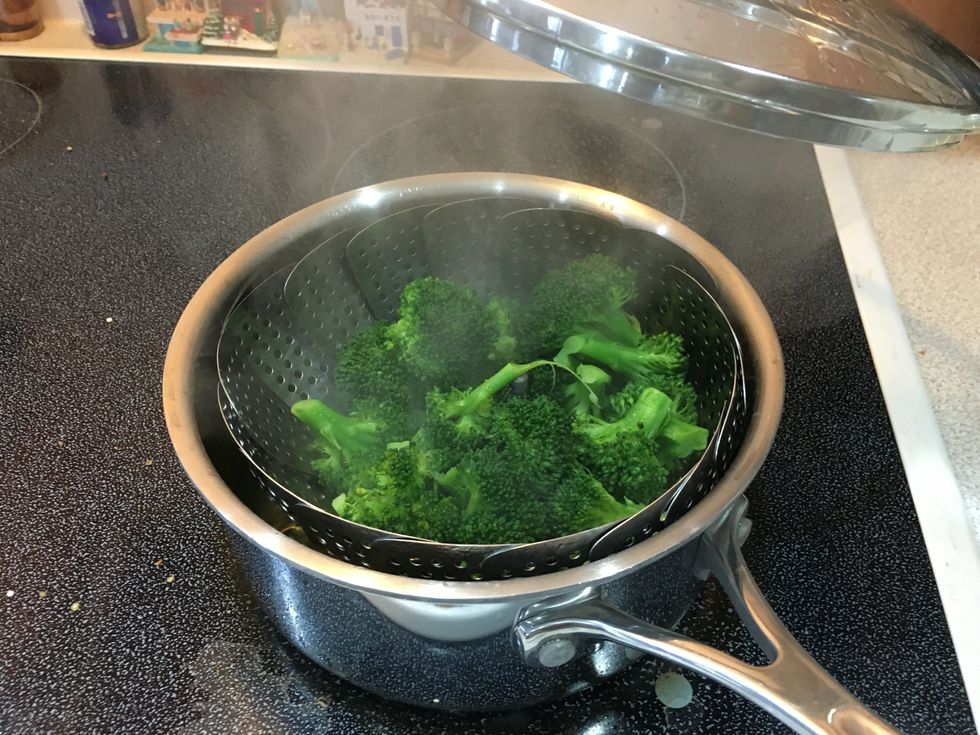 Remove broccoli from pot once it's a bright green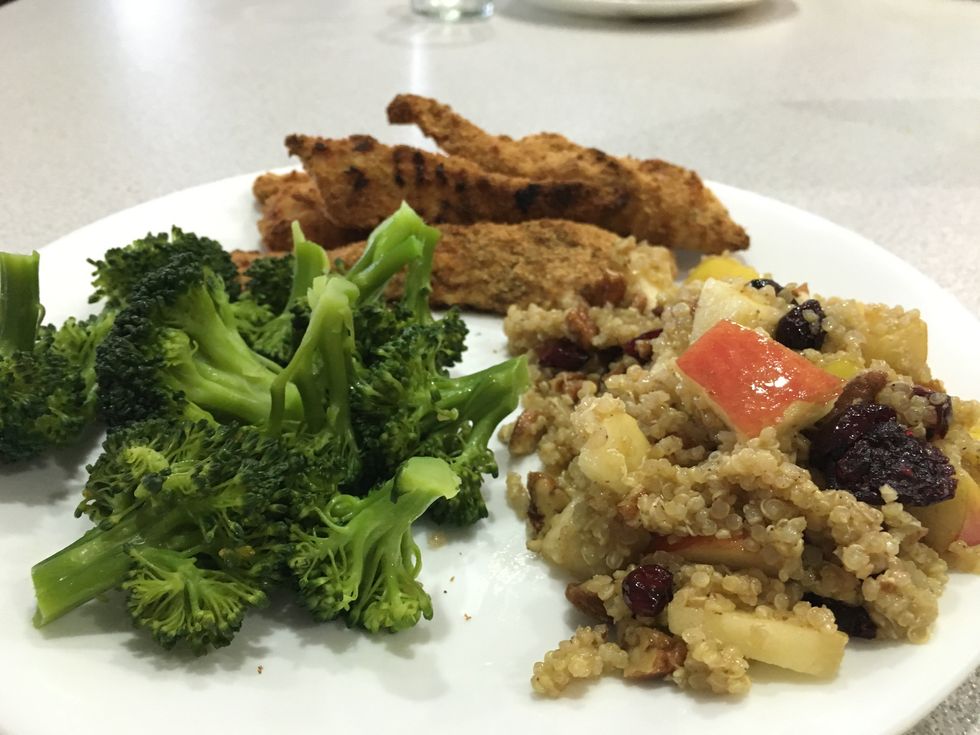 Place all items on plate and serve to guests
1.5lb Chicken Breasts
1.0c Flour
4.0 Eggs
1/2c Seasoned Bread Crumbs
1.0c Quinoa
1/2c Chicken Broth
3.0Tbsp Olive Oil
1/2Tbsp Dijon Mustard
1.0tsp Maple Syrup
1/4tsp Ground Cinnamon
1.0 Crisp apple
1.0c Pecan Pieces
1/2c Dried Cranberries
1/2c Parmesan Cheese
1.0bnch Broccoli