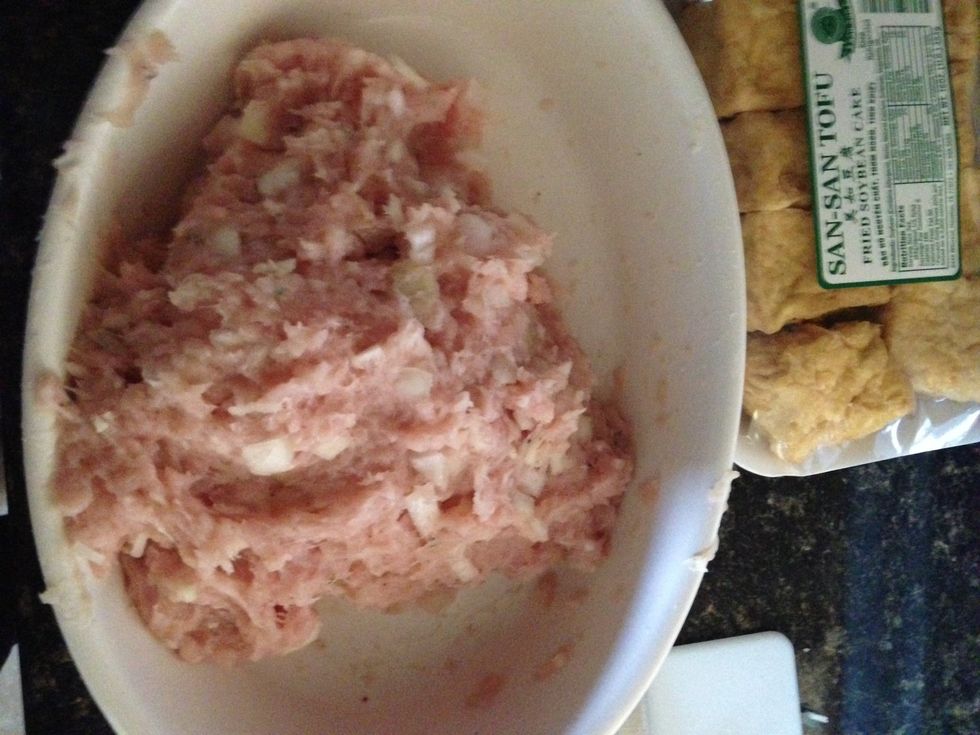 Ground chicken breast, 1 onion, half garlic, 1 teaspoon black pepper, 1 teaspoon ground red pepper (cayenne), tablespoon sugar, 1 teaspoon Worcestershire sauce and mix together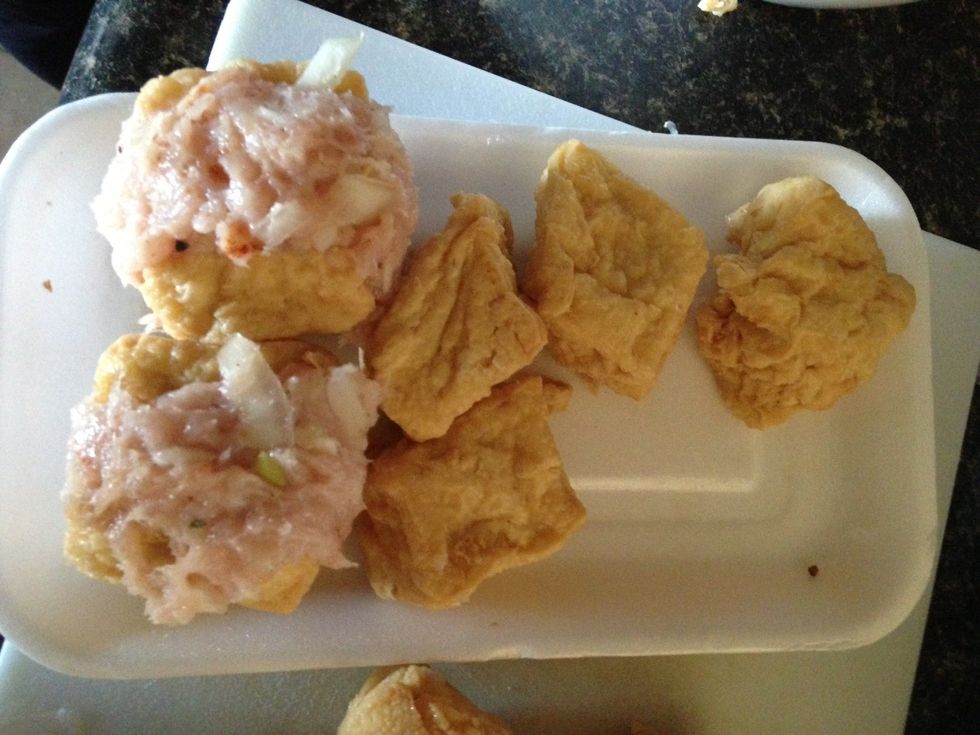 Cut pre-fried tofu squares in half (not all the way through) then stuff the chicken in.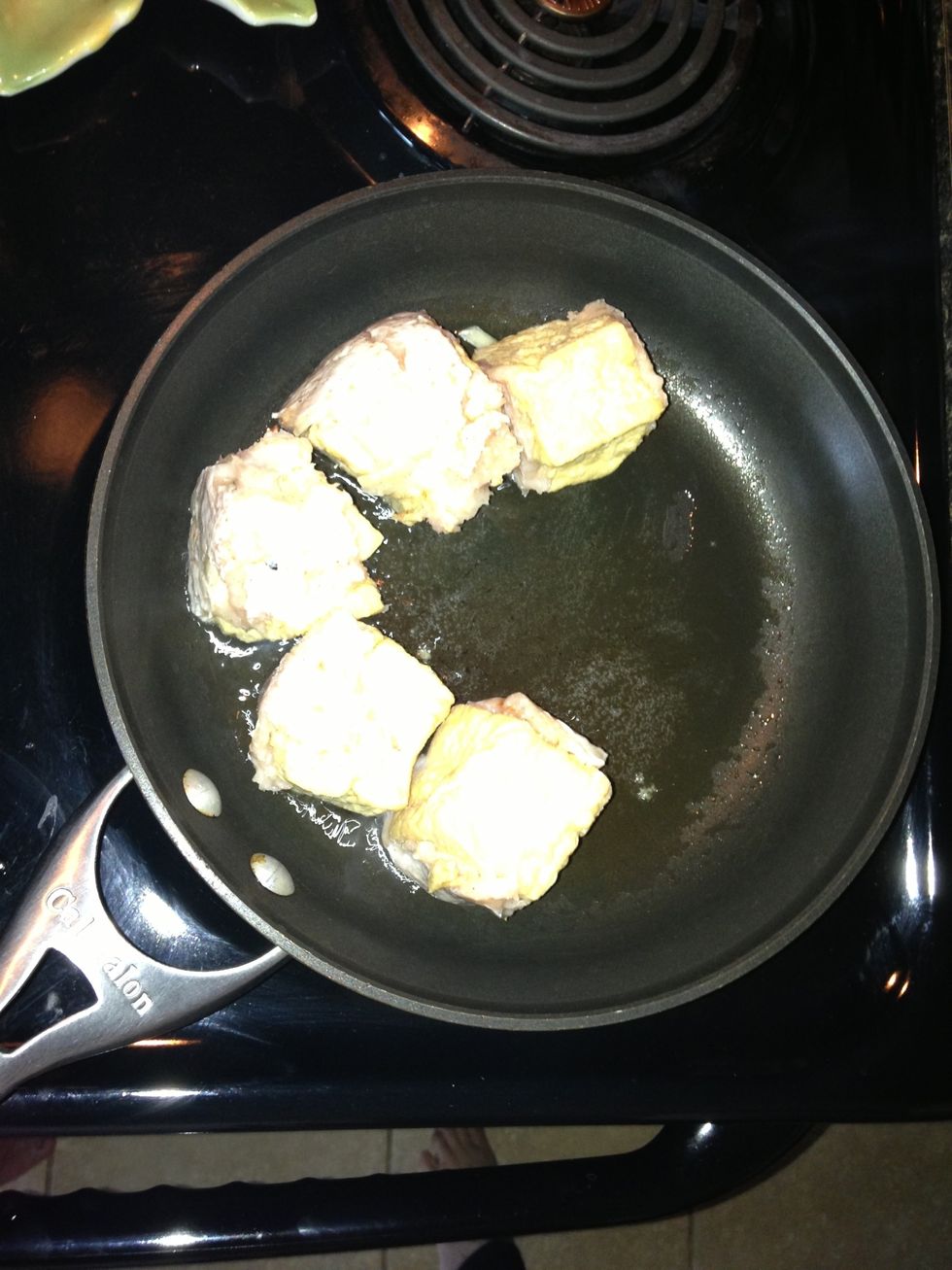 Place the tofu with chicken into a pan with oil on low and put a lid on and place on medium heat. After around 10 minutes you need to rotate the pieces to cook evenly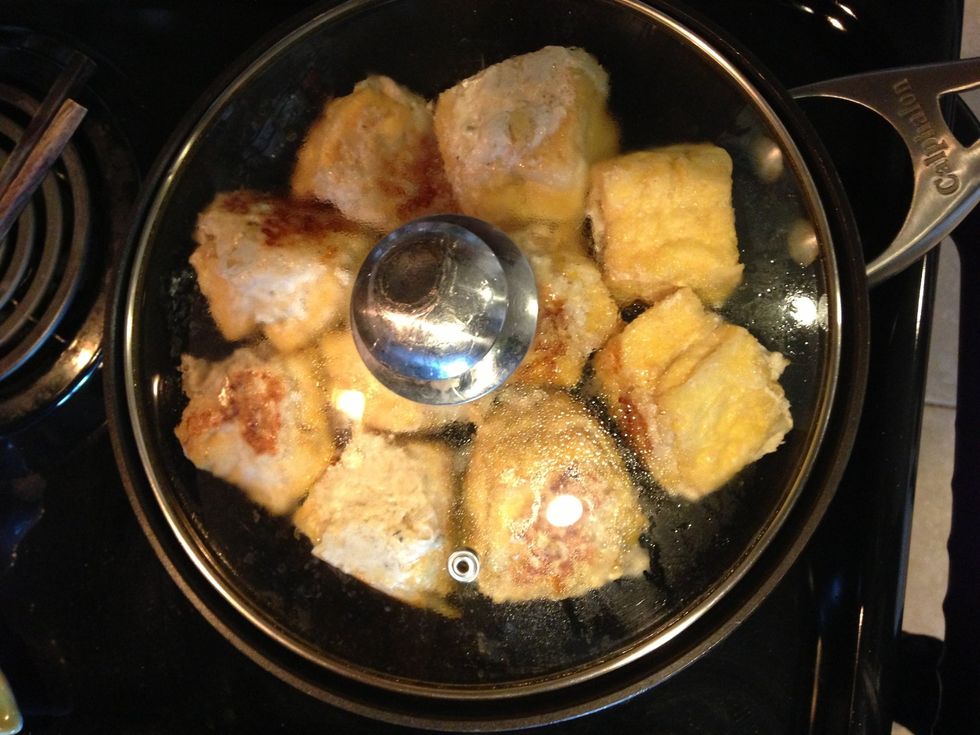 Rotate again until all sides are golden brown. Then lower the heat again to make sure the chicken is thoroughly cooked.
Drizzle fish sauce with sugar and its done (can also cook with tomatoes instead of the fish sauce)
Ground chicken or turkey breast
Onion
Garlic
Black pepper
Red pepper (cayenne)
Worcestershire sauce
Sugar
Fish sauce
Fried tofu