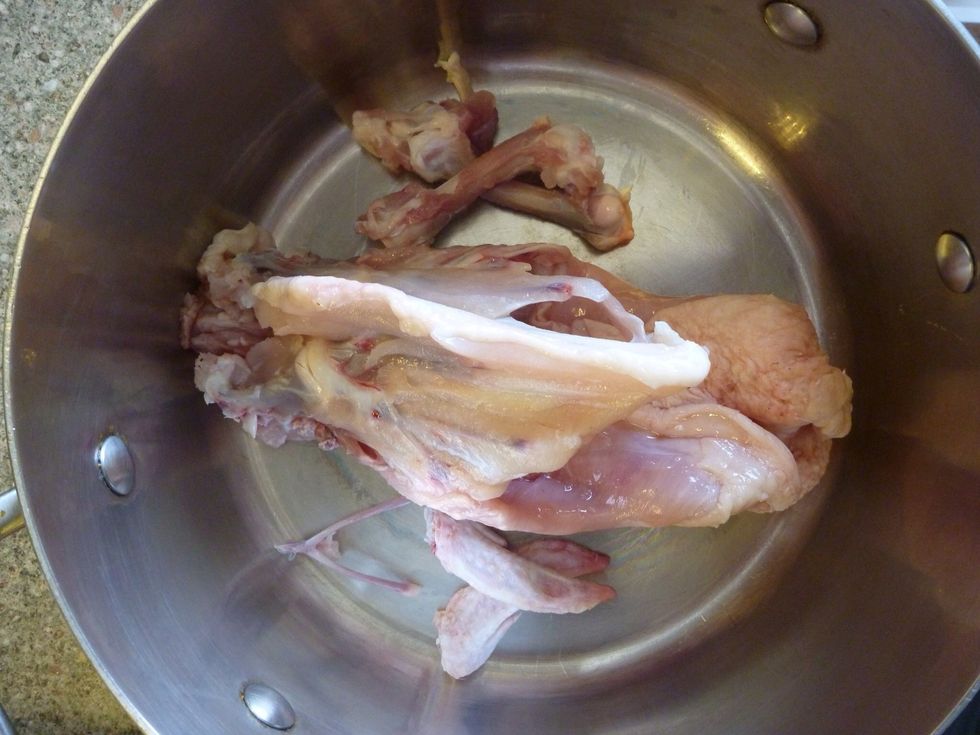 Put you carcass and chicken bones in a suitably sized pot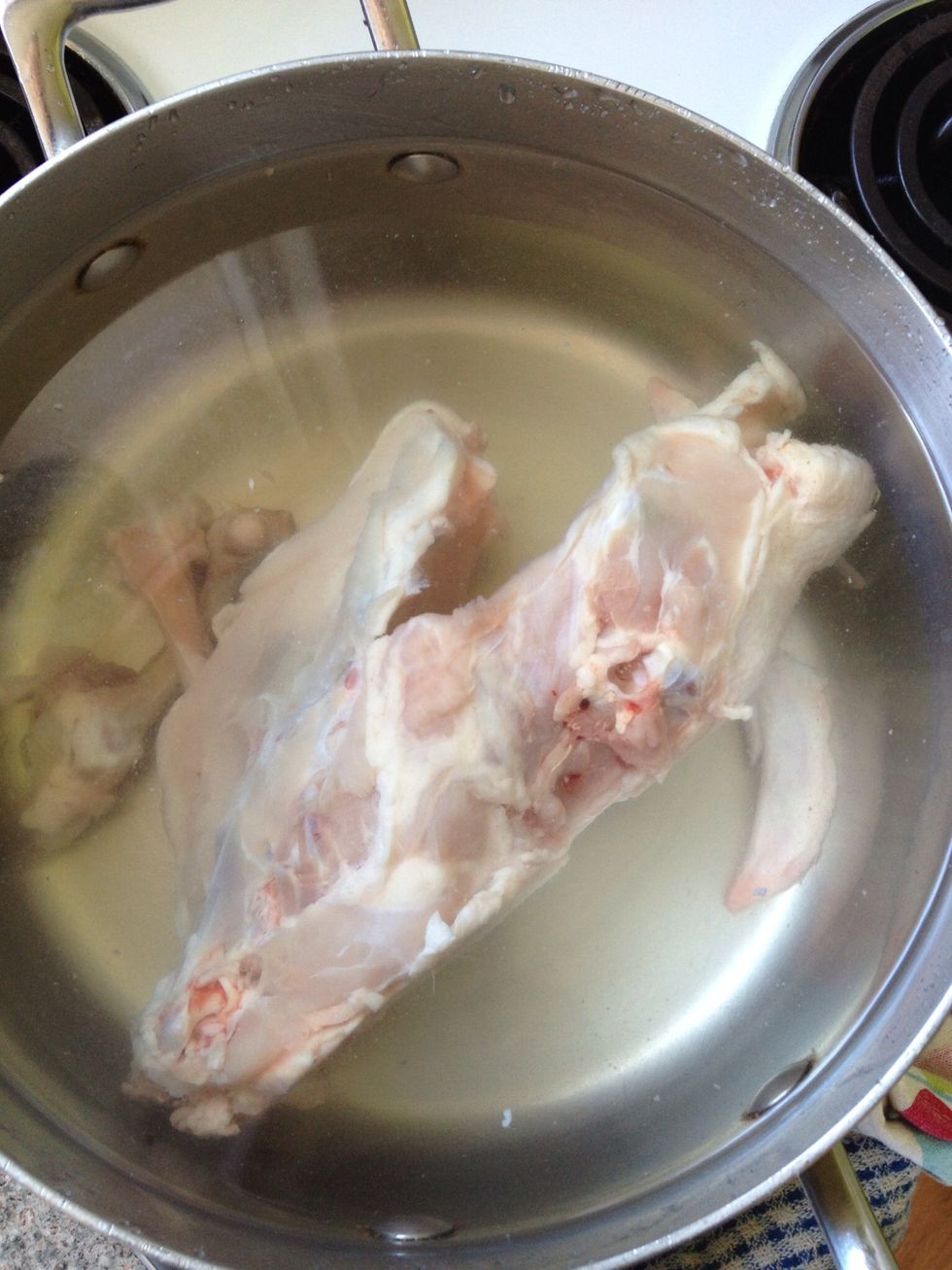 cover with cold water, then bring to the boil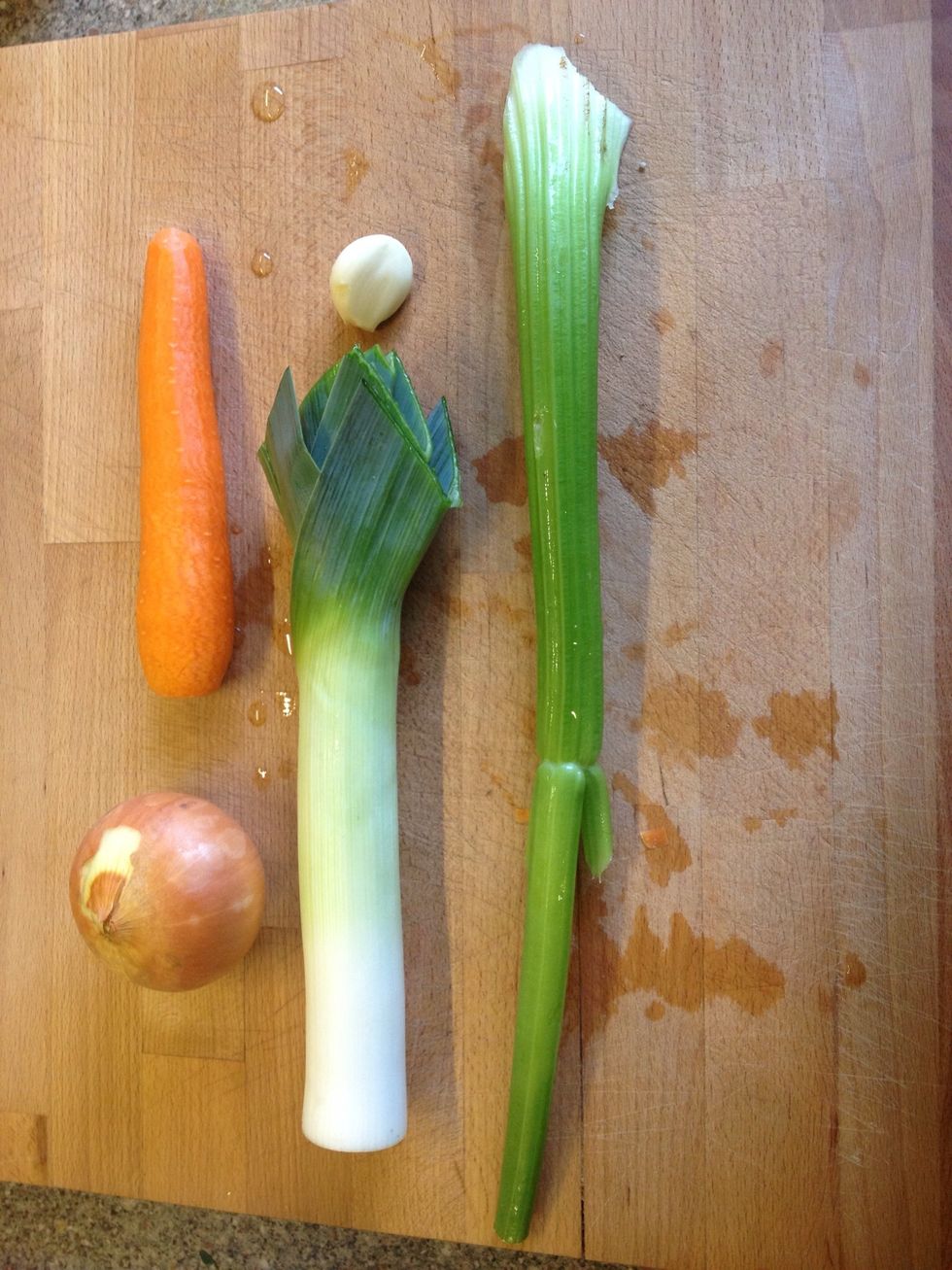 Get your, onion, celery, leek, carrot and garlic and wash and roughly chop
Here's how to wash a leek. First split it 3/4 from the bottom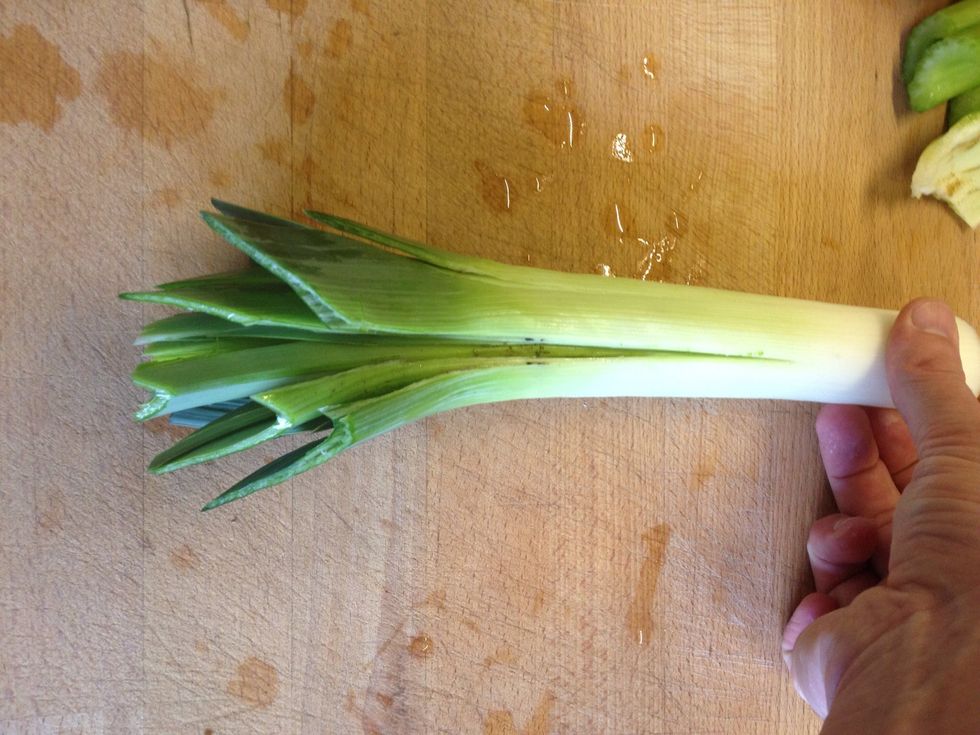 Then turn and do the same so you have a cross.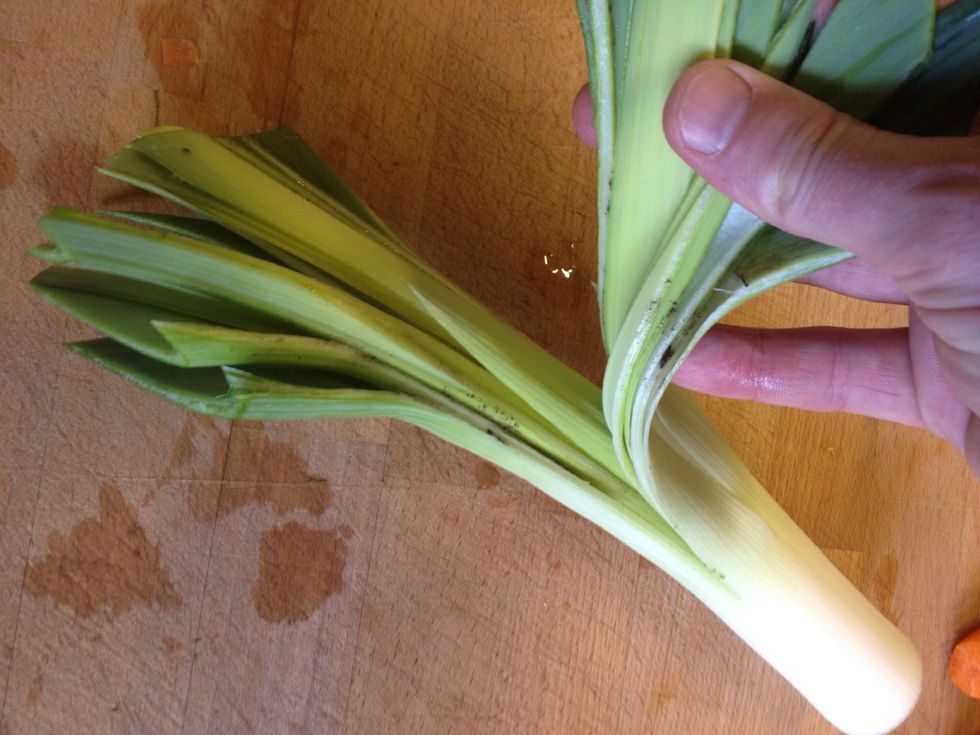 It will all fan out now so you can wash the dirt out while keeping the leek from falling apart making it easier to chop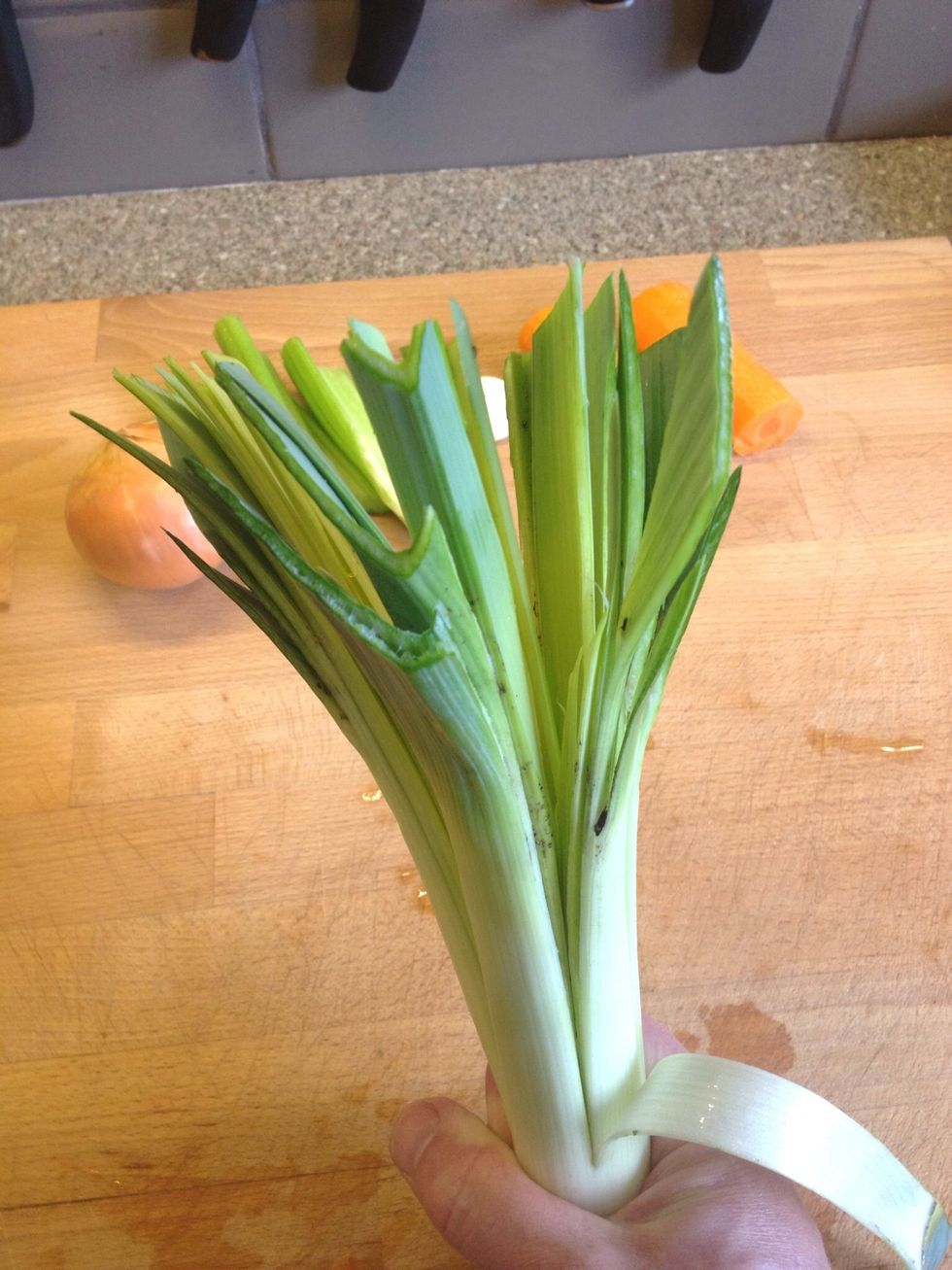 Like this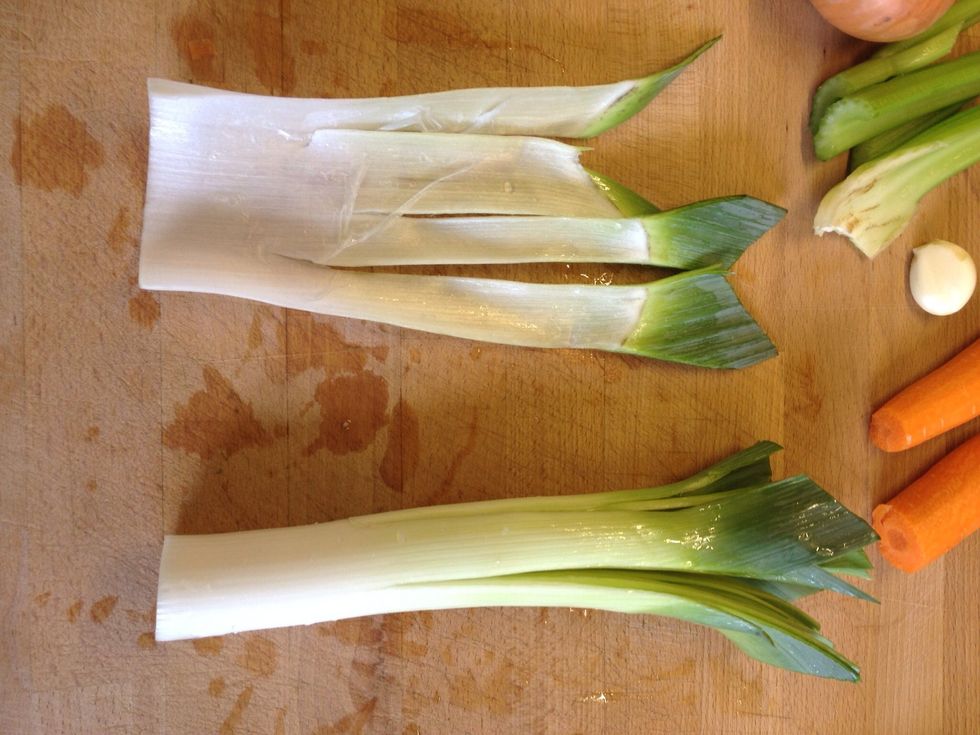 Peel of the outer leaf as you are going to use this for your bouquet garni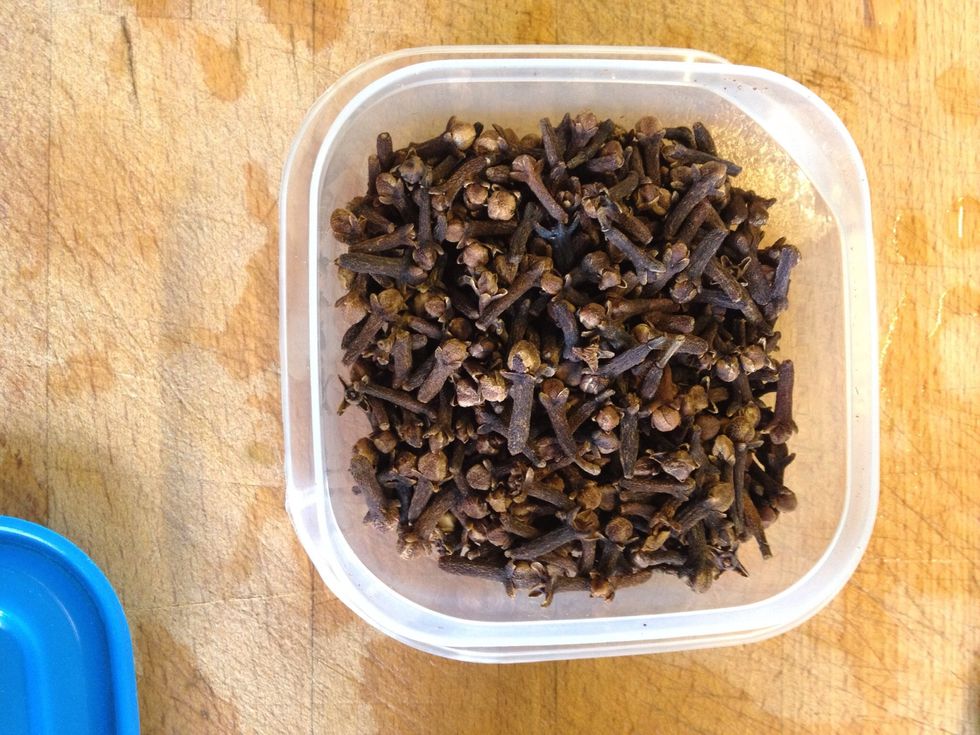 Get your cloves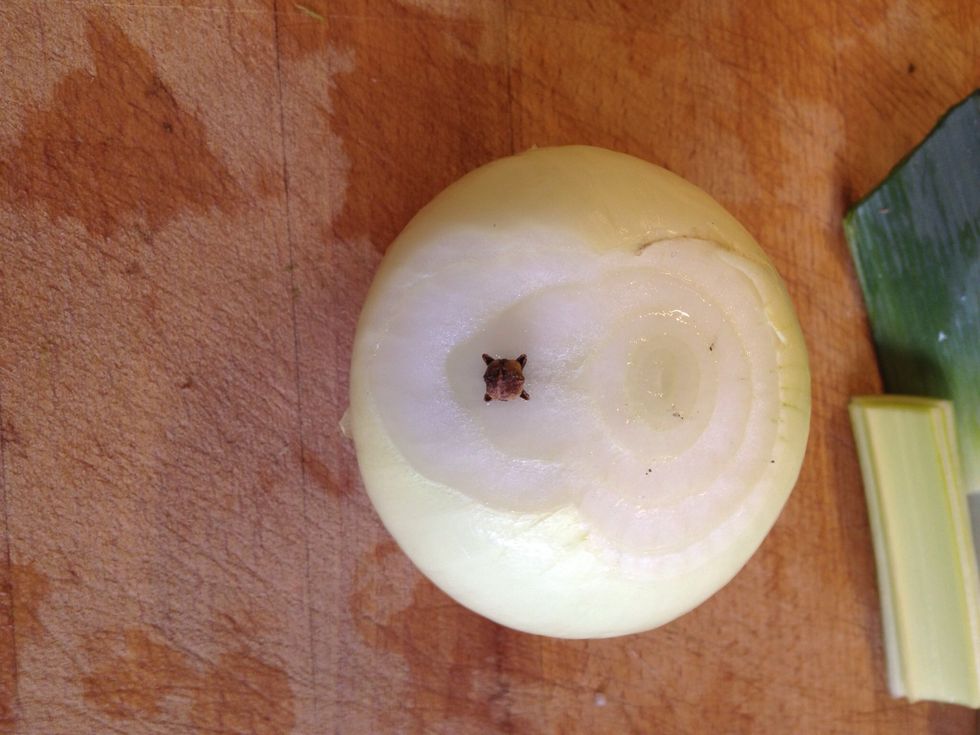 And stud your onion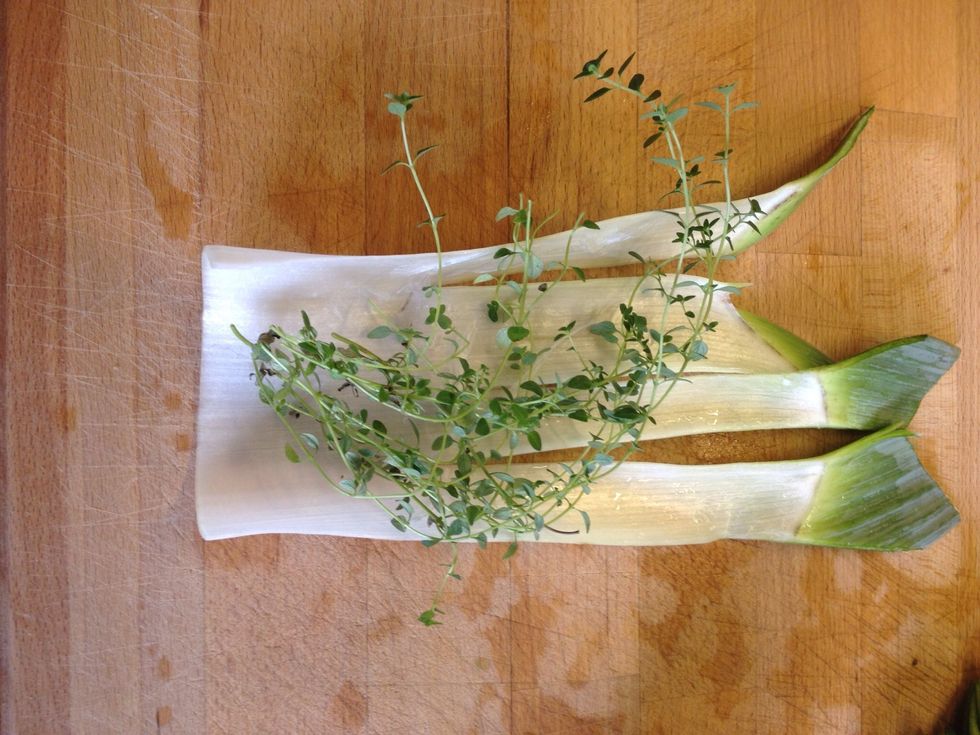 Now bouquet garni time. Get some thyme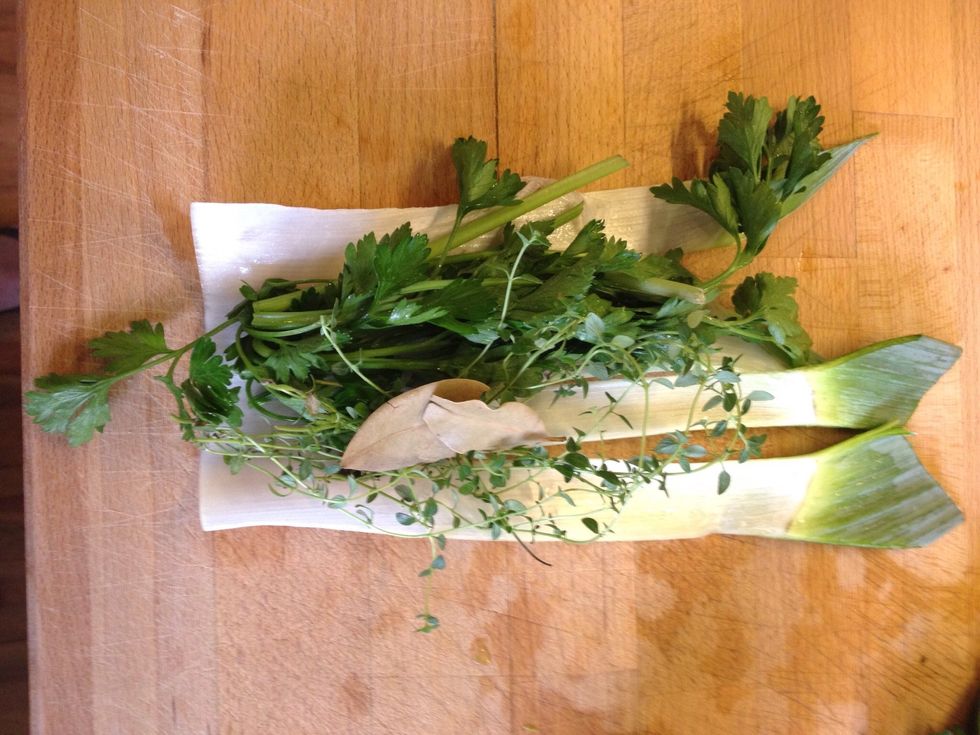 Some bay leaf and some parsley and bundle up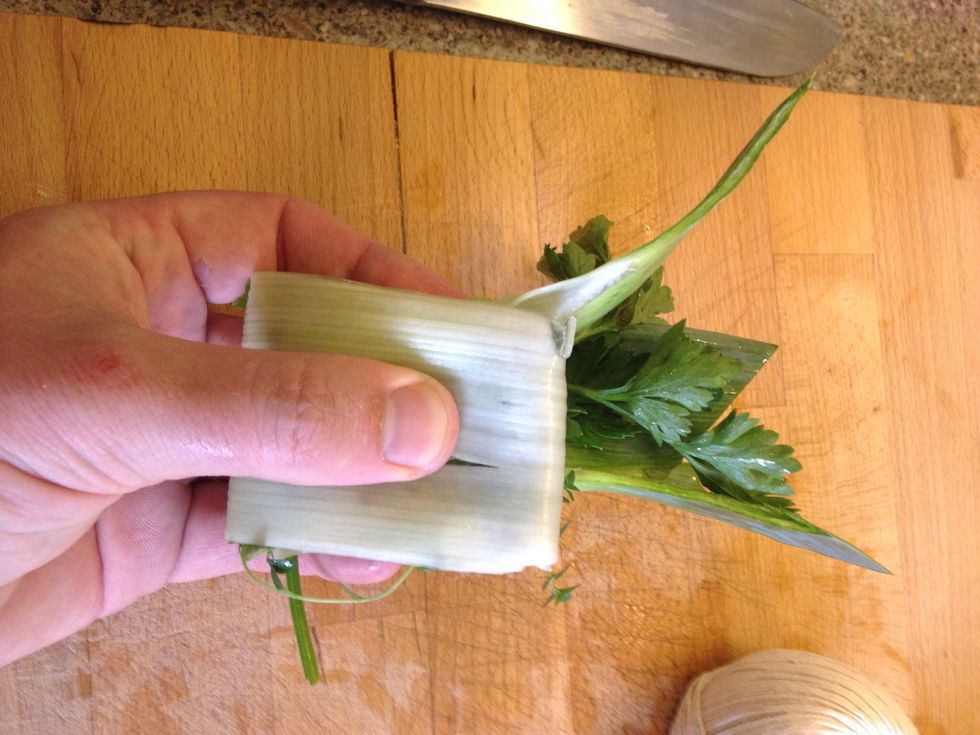 Like this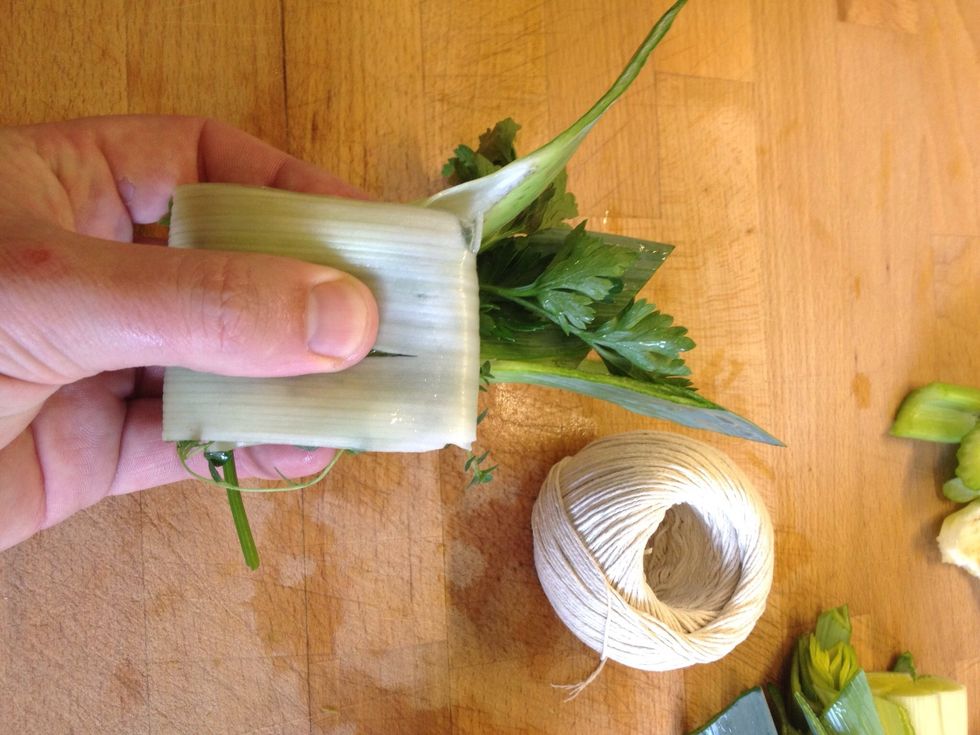 Then get your twine and tie it al together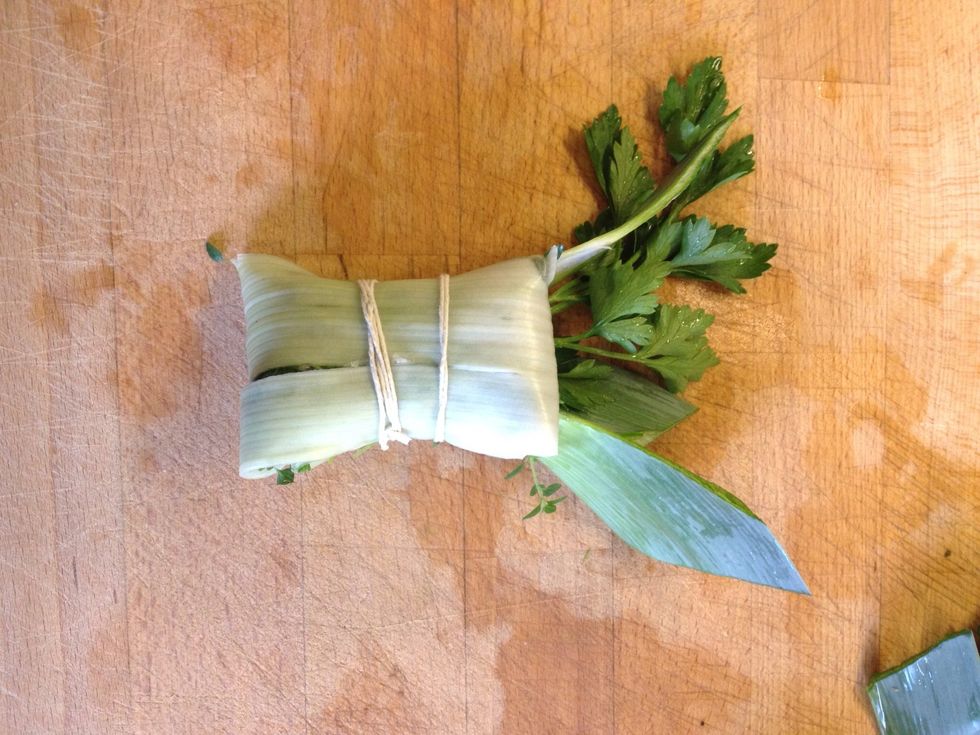 Like this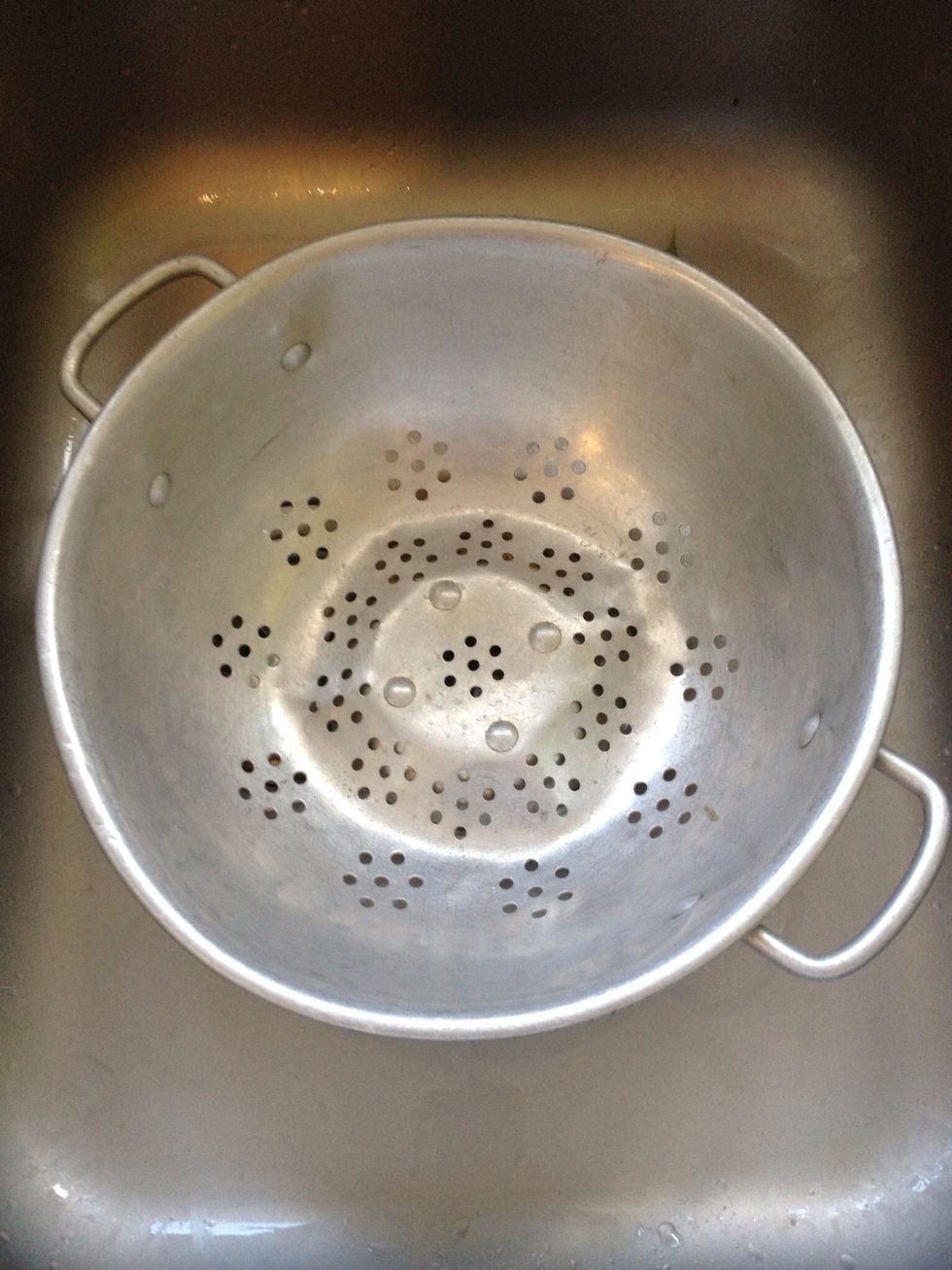 By now your chicken bits will have come to the boil, so get a colander ready to refresh your chicken bits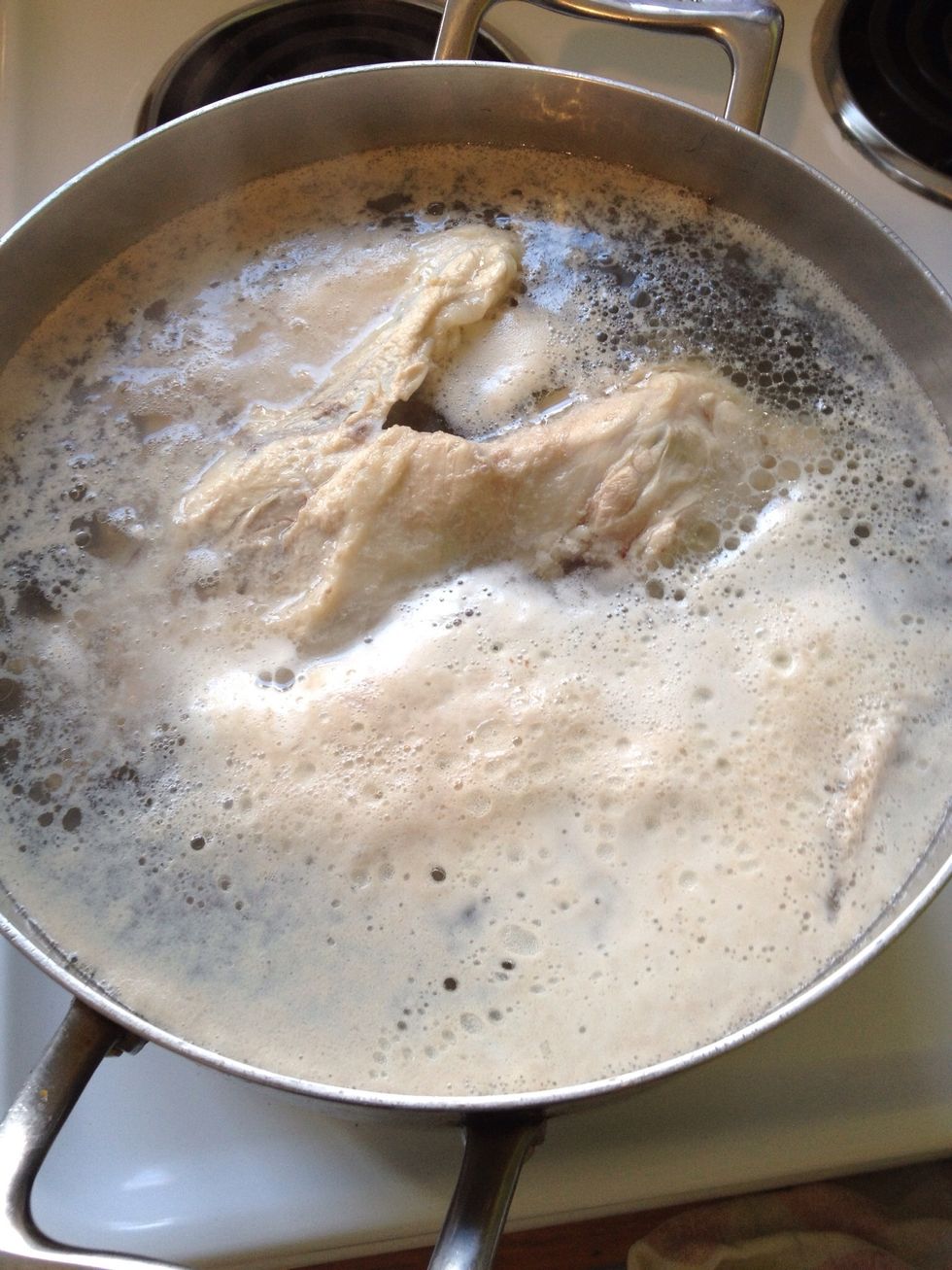 Let all the scum rise to the top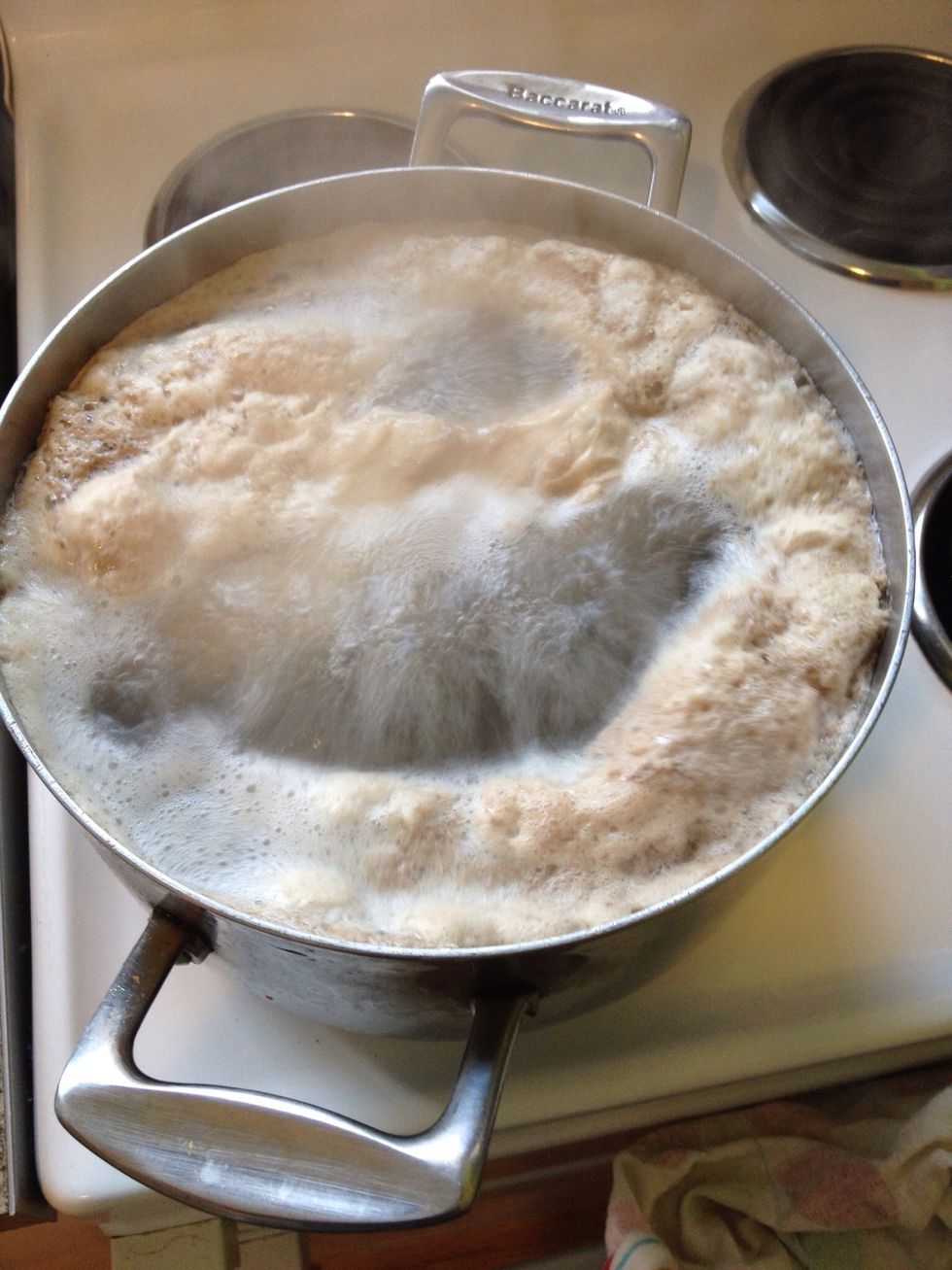 Ok. Boiling. Pour into the colander and rise in cold water
Blanching helps get rid of the impurities in the bones that can cloud the stock.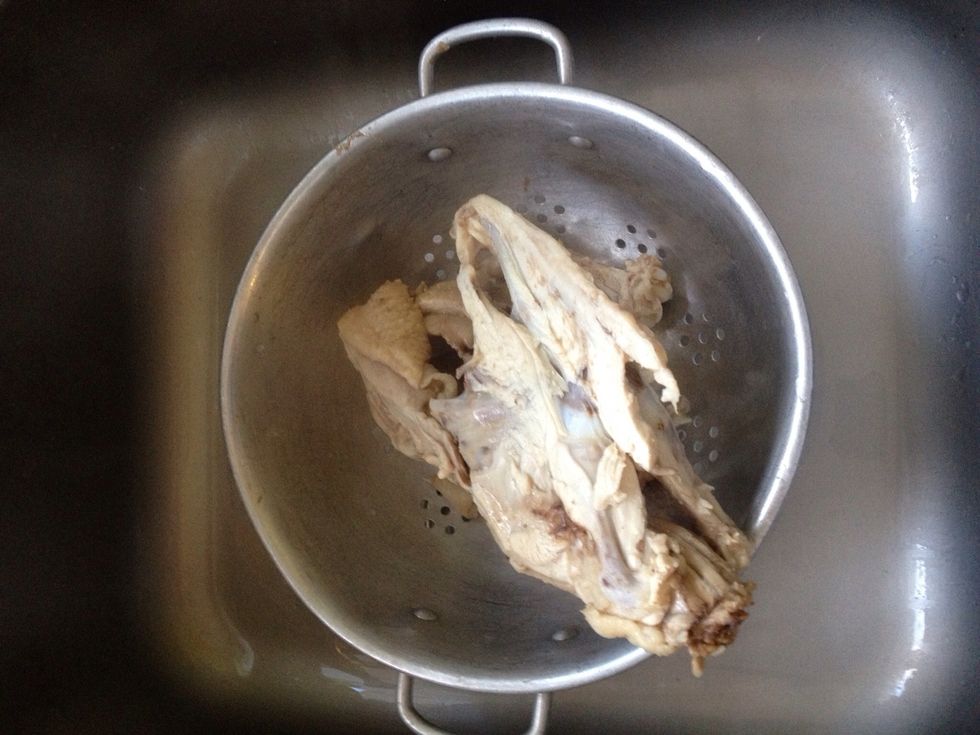 Time for another bath:)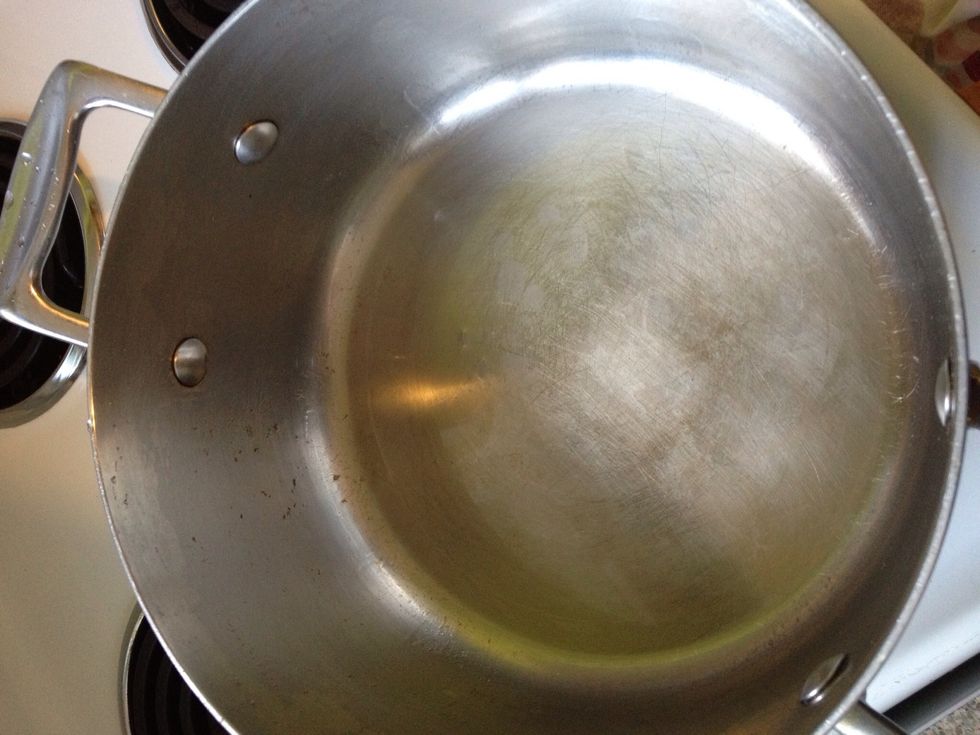 Give your pot a wipe out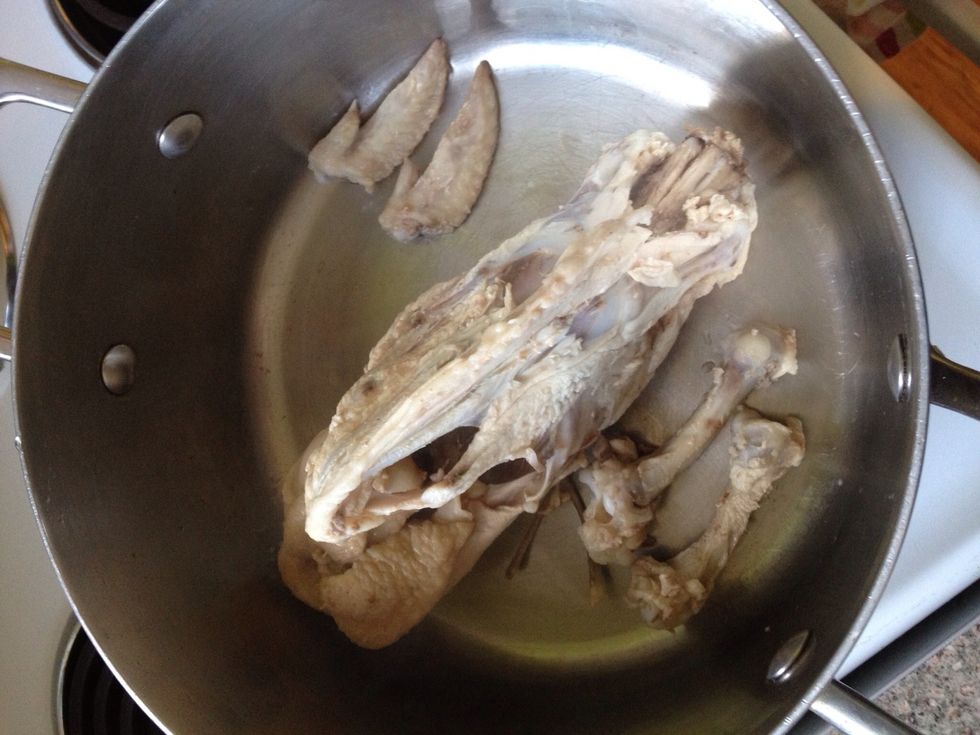 And return chicken bits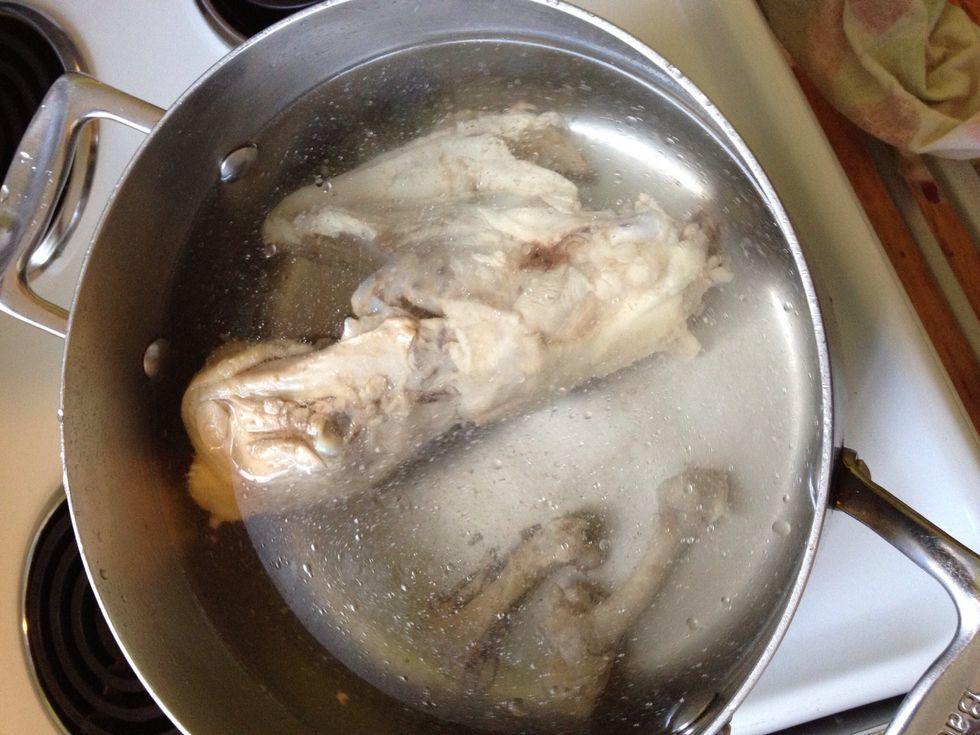 Cover with cold water and bring to the boil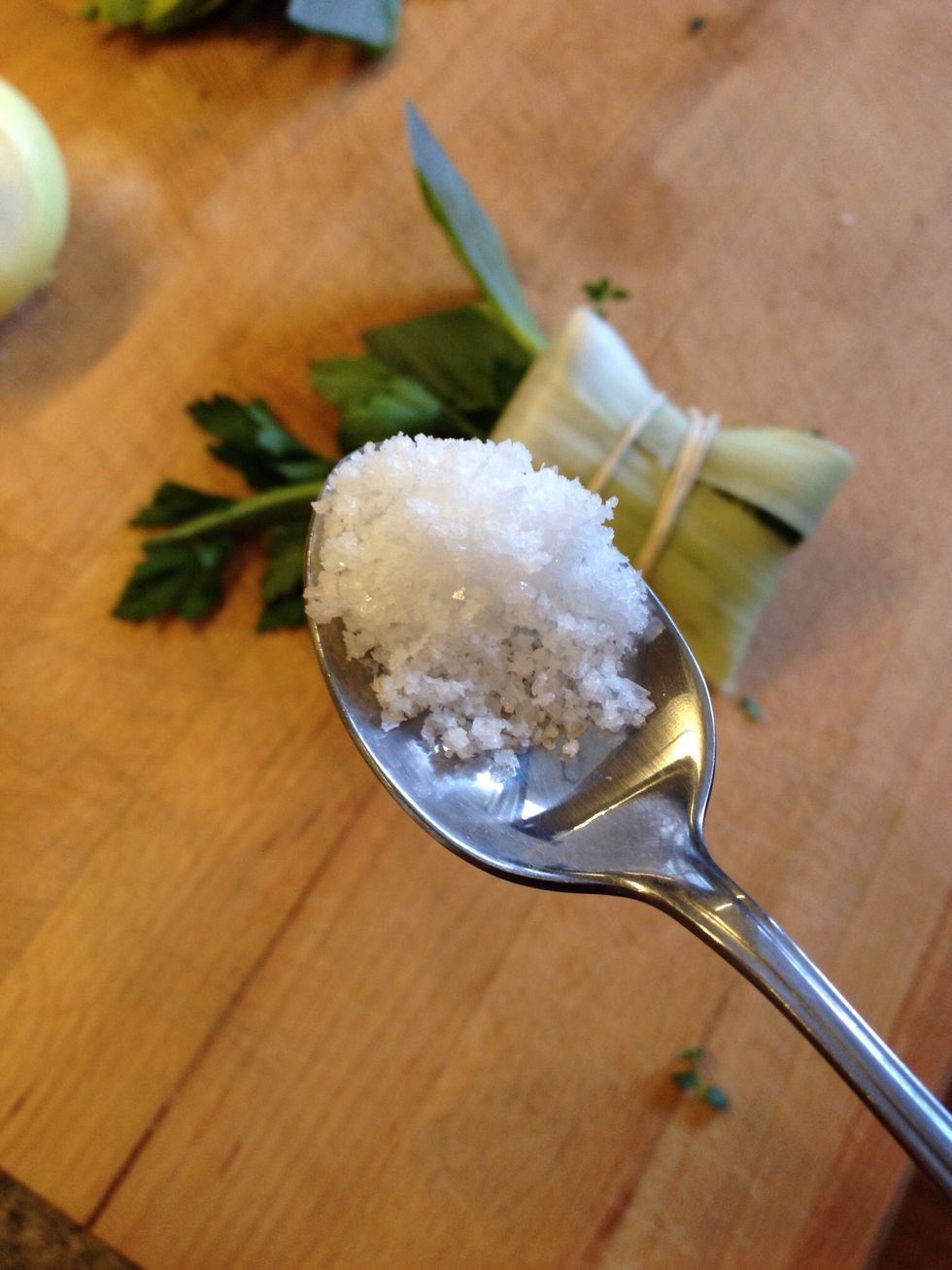 Add 1/2 tsp salt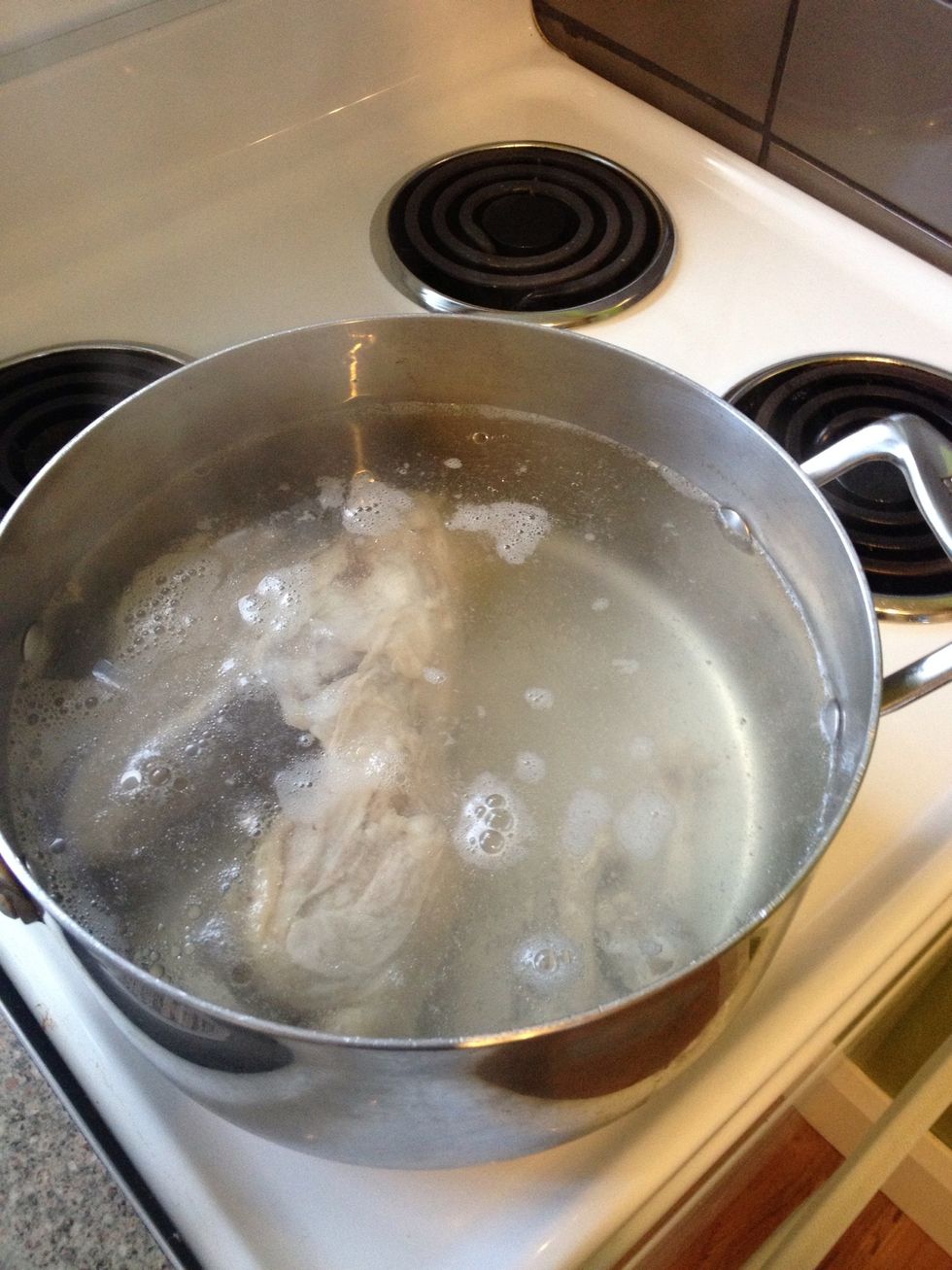 Nearly boiling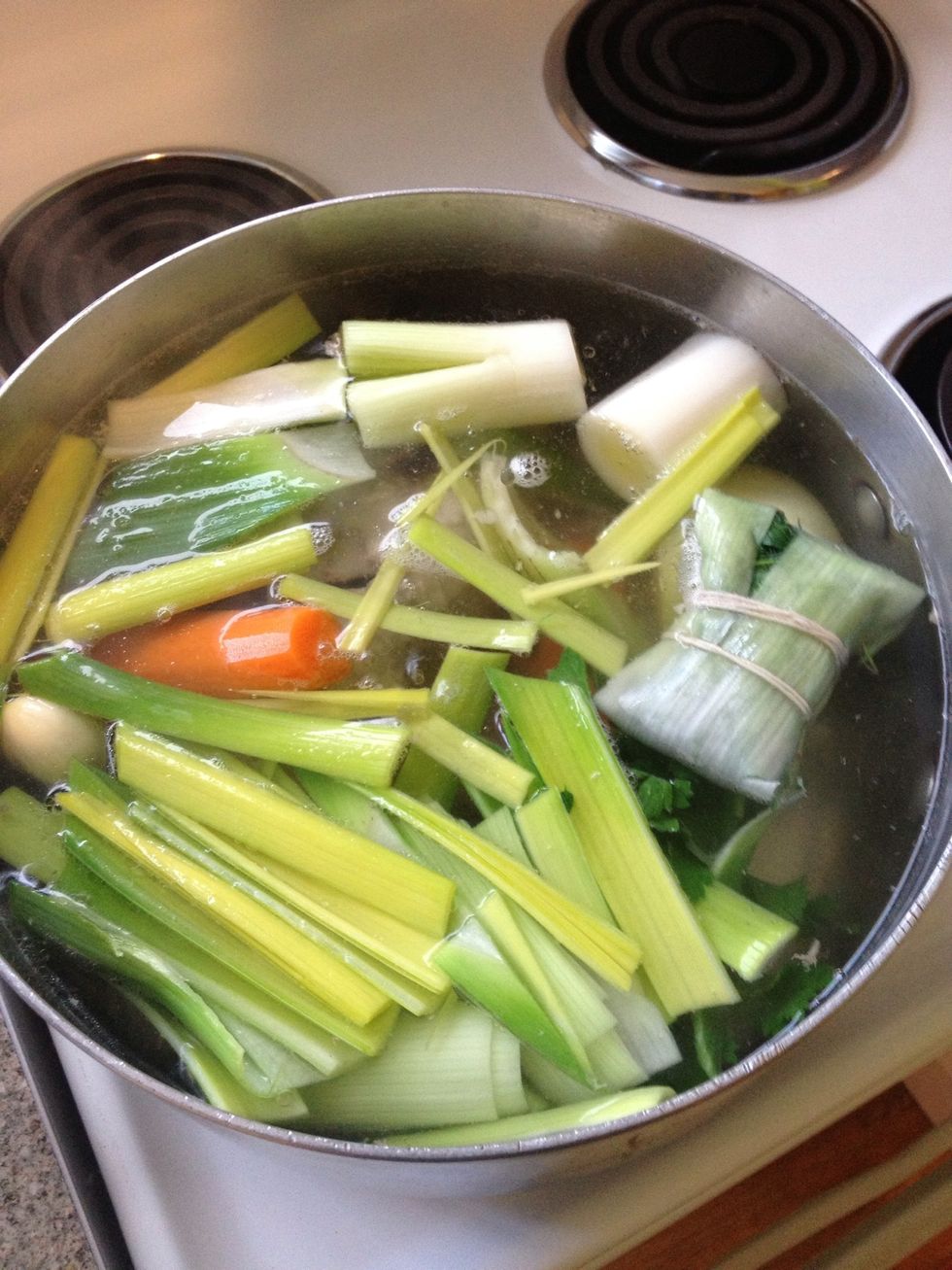 Add your veg and bouquet garni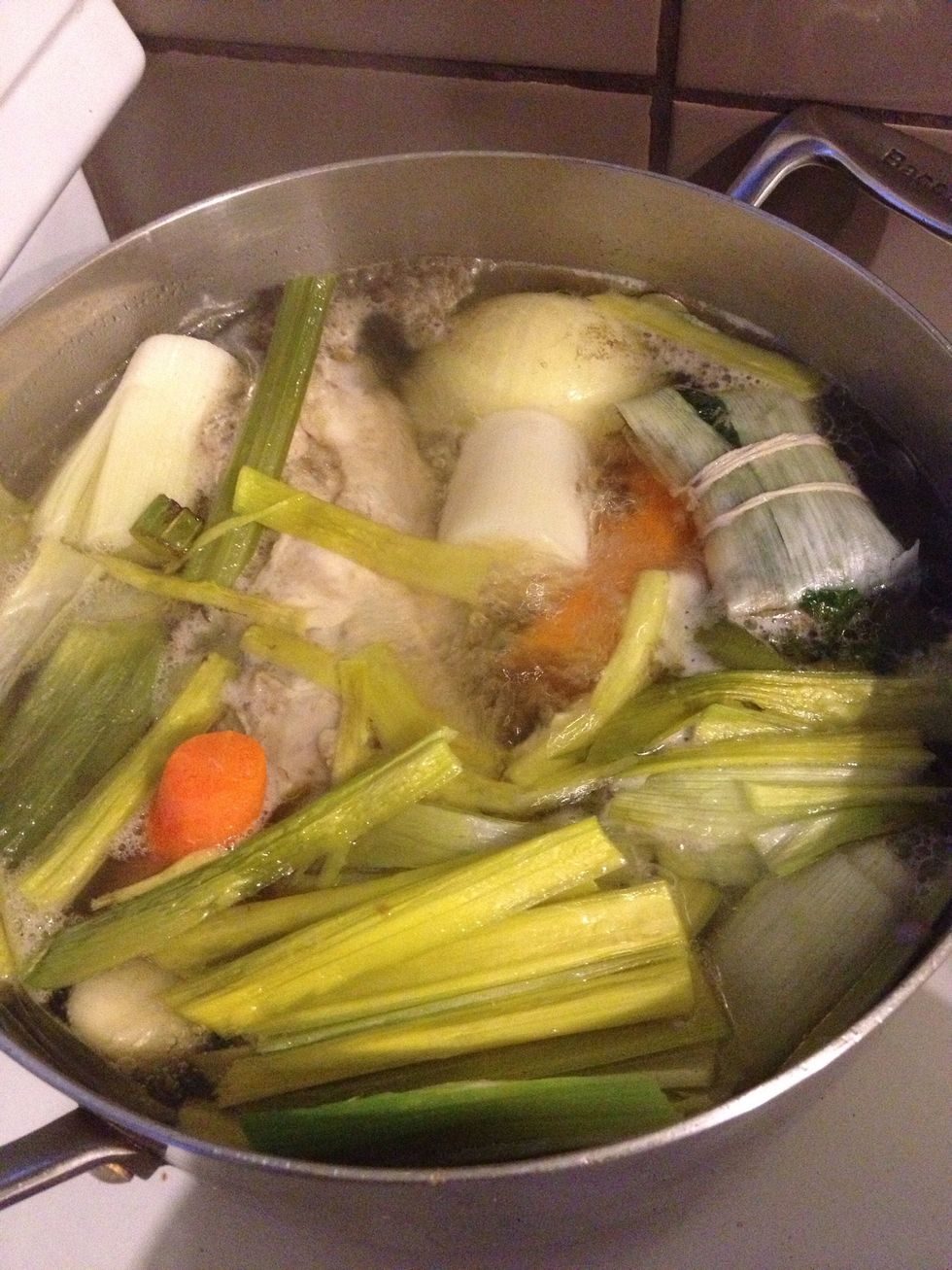 And simmer on a low heat for 3 hours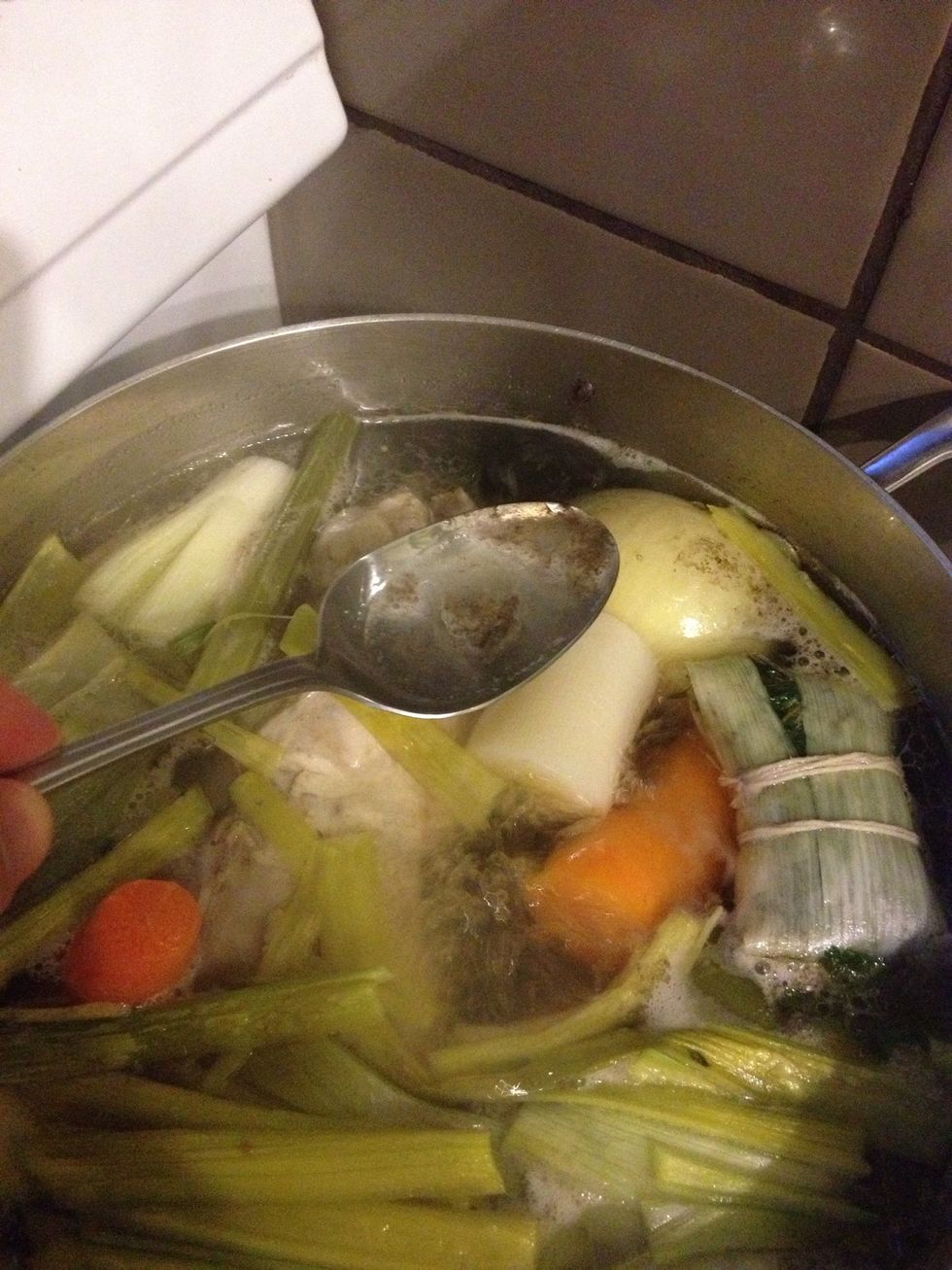 Skim any scum that rises to the top as you want a nice clear stock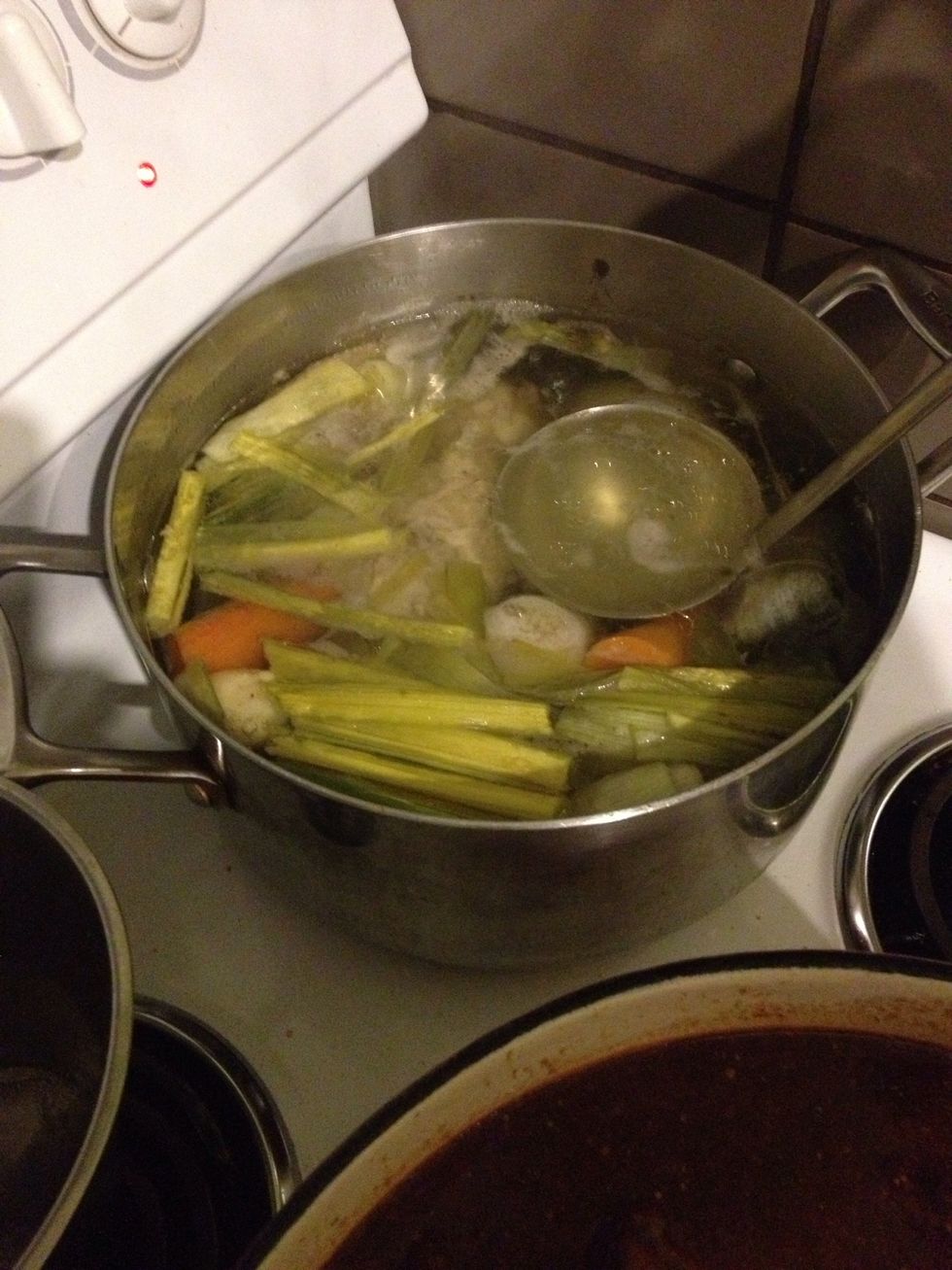 Looking good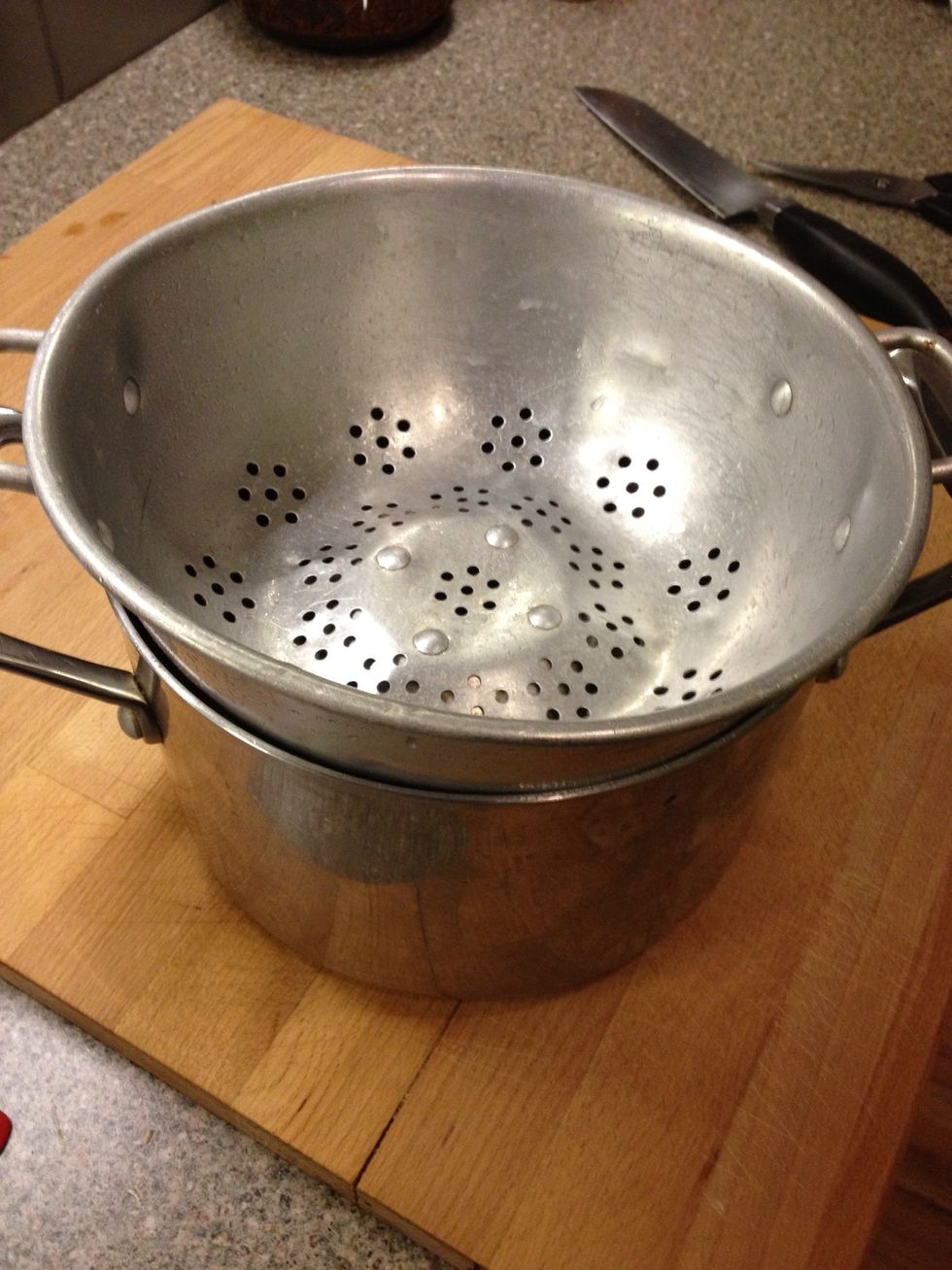 Get a colander ready over a pot to collect the stock, you would not believe the amount of trainees chefs who have kept the bones and poured the stock down the sink!!!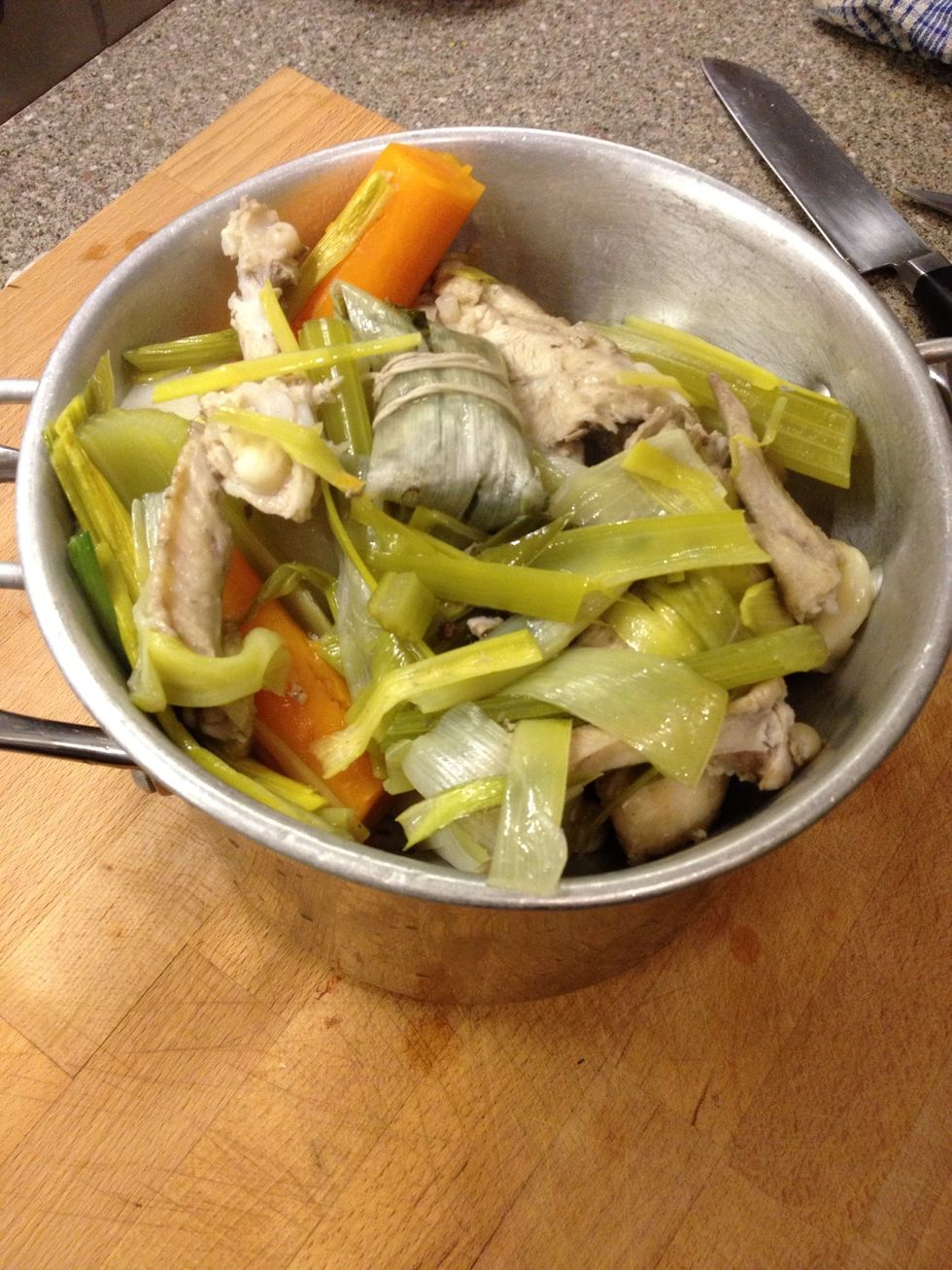 This smells bloody awesome
And there you go, lovely aromatic chicken stock. Now you want to chill overnight so the left over fat rises to the top and you can easily lift it out in the morning. Then reduce, make soup, whatever!
Here it is the next morning with the fat solidified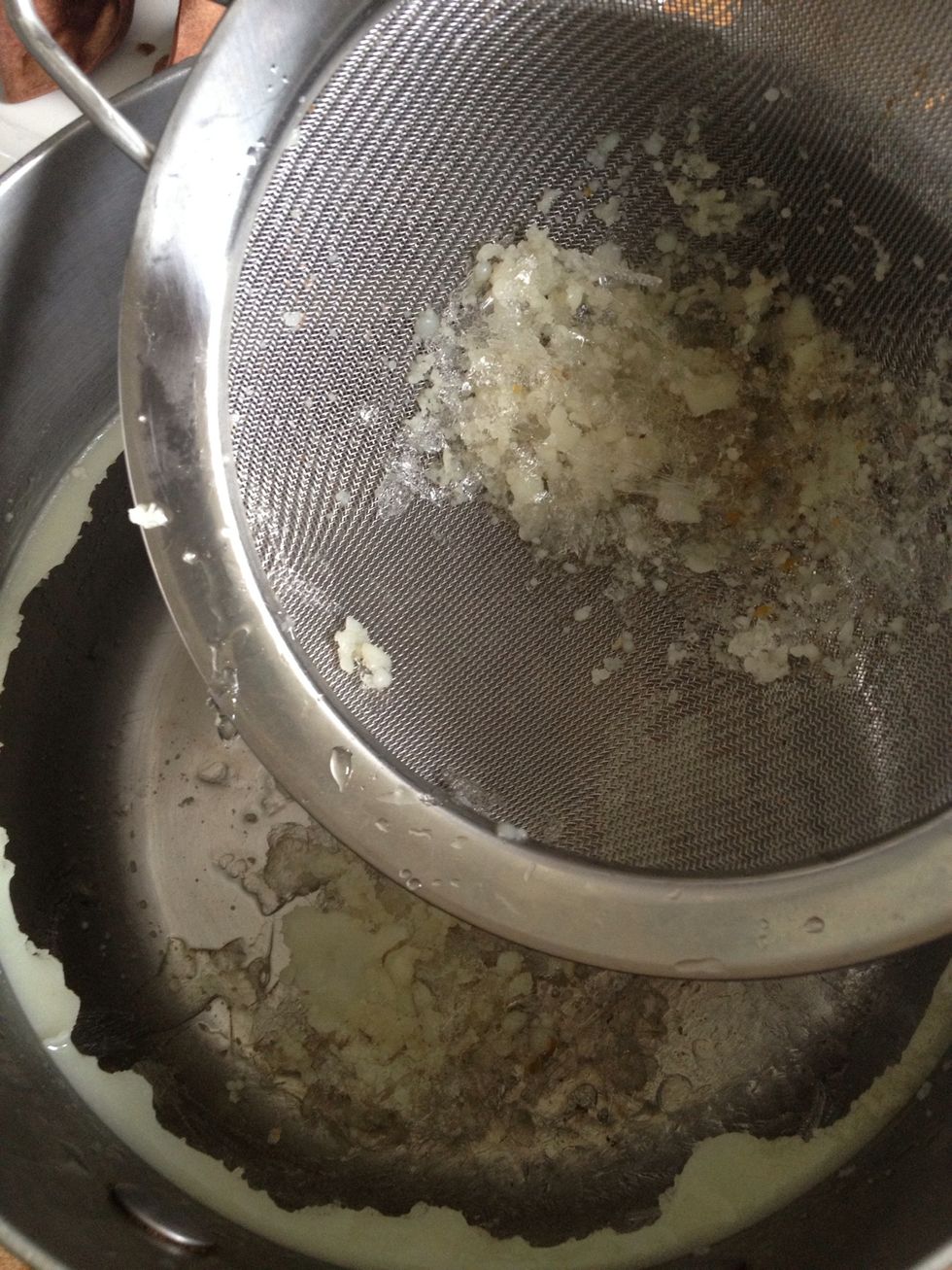 Pour through a fine sieve into another container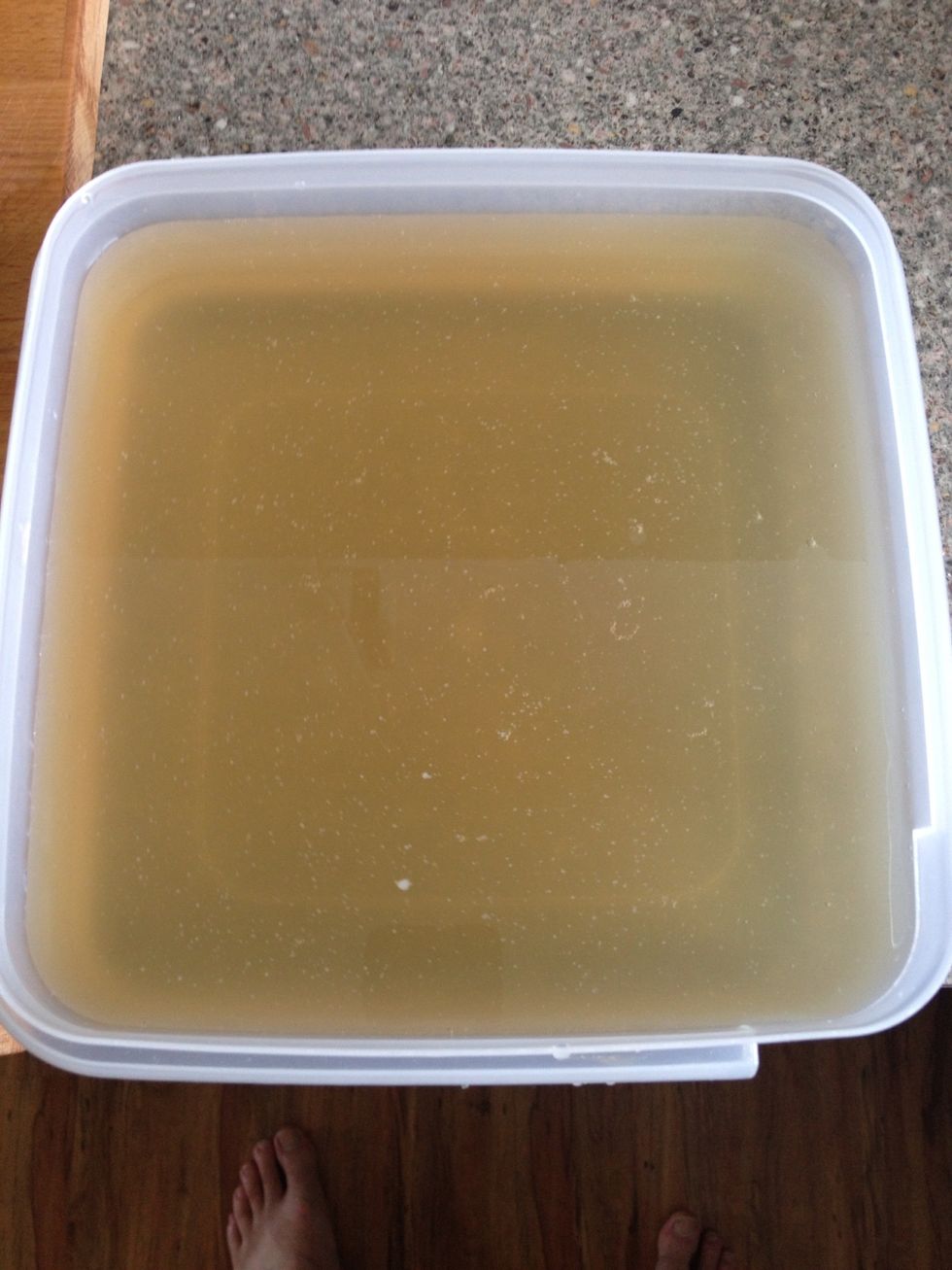 And there you go.
1.0 Chicken carcass
1.0 Carrot
1.0 Celery stalk
1.0 Onion
1.0 Leek
1.0 Clove
4.0 Cloves of garlic
Thyme
Bay leaf
Parsley
Salt
Twine
Jon Bussell
Jon is a Professional chef of 20 years, still loves the sizzle of the pan and teaching others. Happy Cooking?