This quick and easy stir fry is a perfect side or main course!
16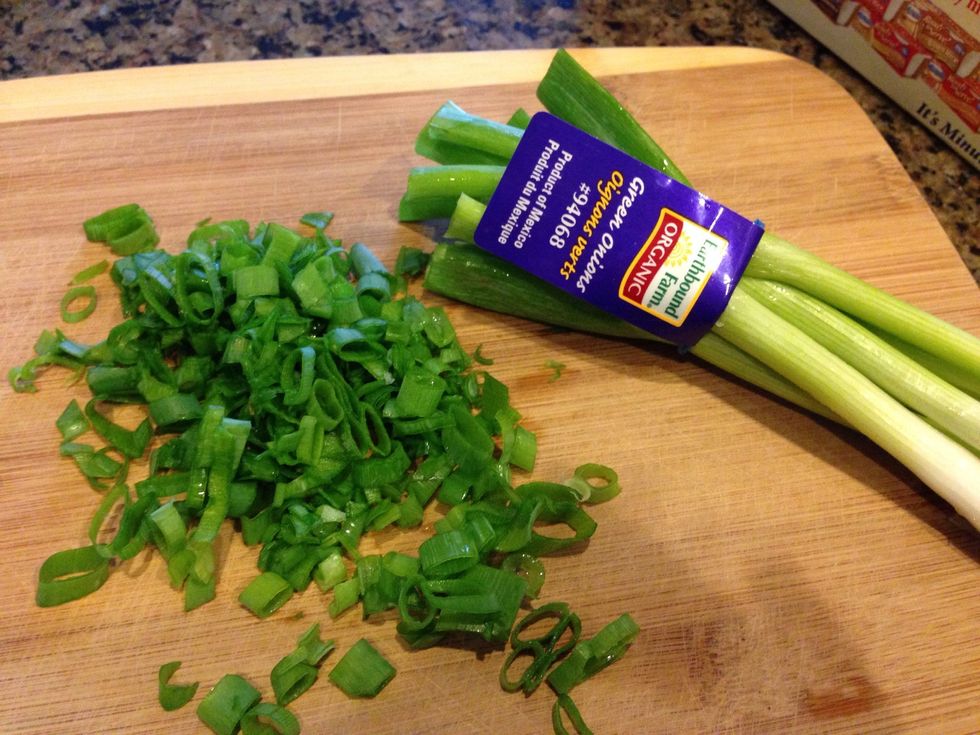 I start my prep work first, which means I start my rice cooking and chop veggies. In this dish, I used a combination of fresh and frozen ingredients....this can all be vegetarian-just omit chicken.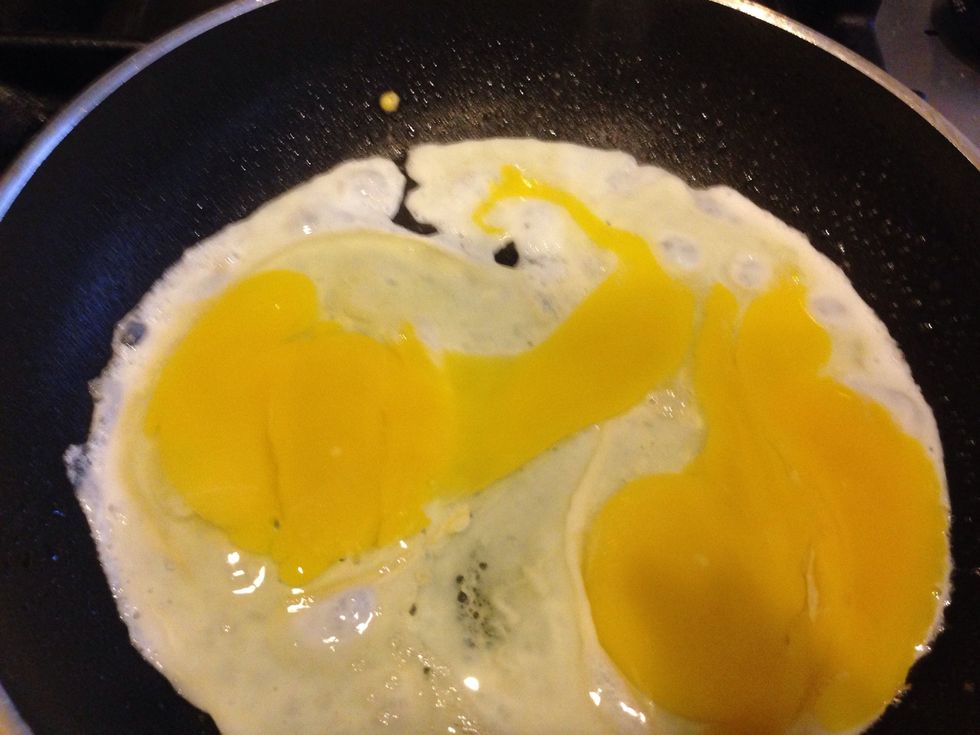 After my prep work is completed, I heat a small frying pan on Medium-high heat. Once the pan is hot enough, I crack 1-2 eggs and brake the yokes. I flip the eggs when I see bubbles form on the eggs.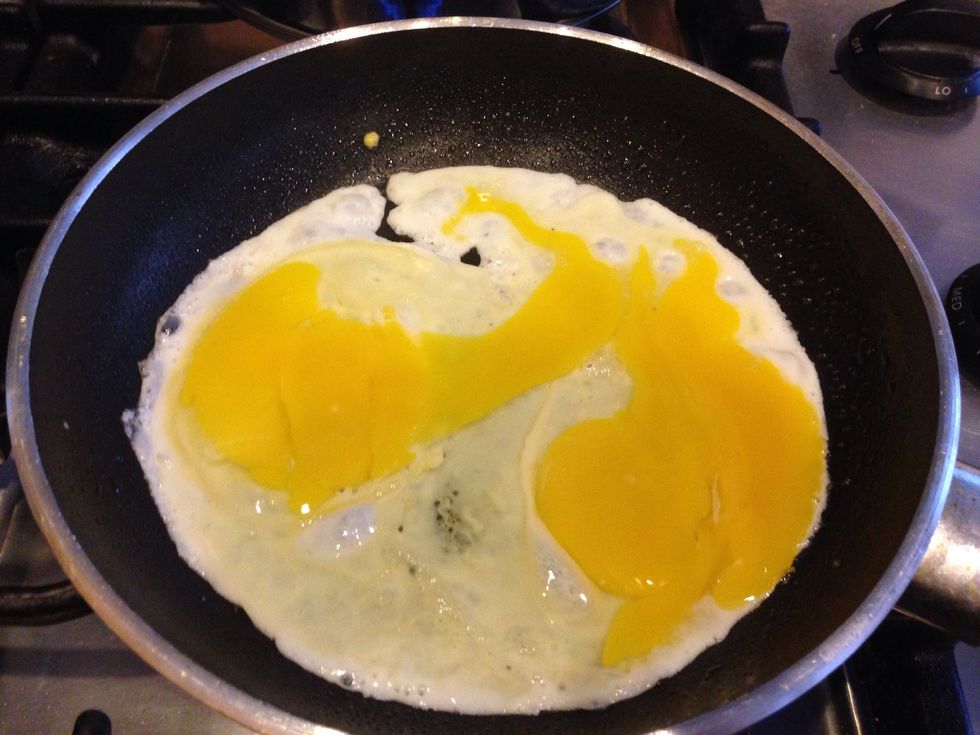 These ones are almost ready to flip. I wait until the bottom looks completely white. With this recipe you can use 2-4 fried eggs.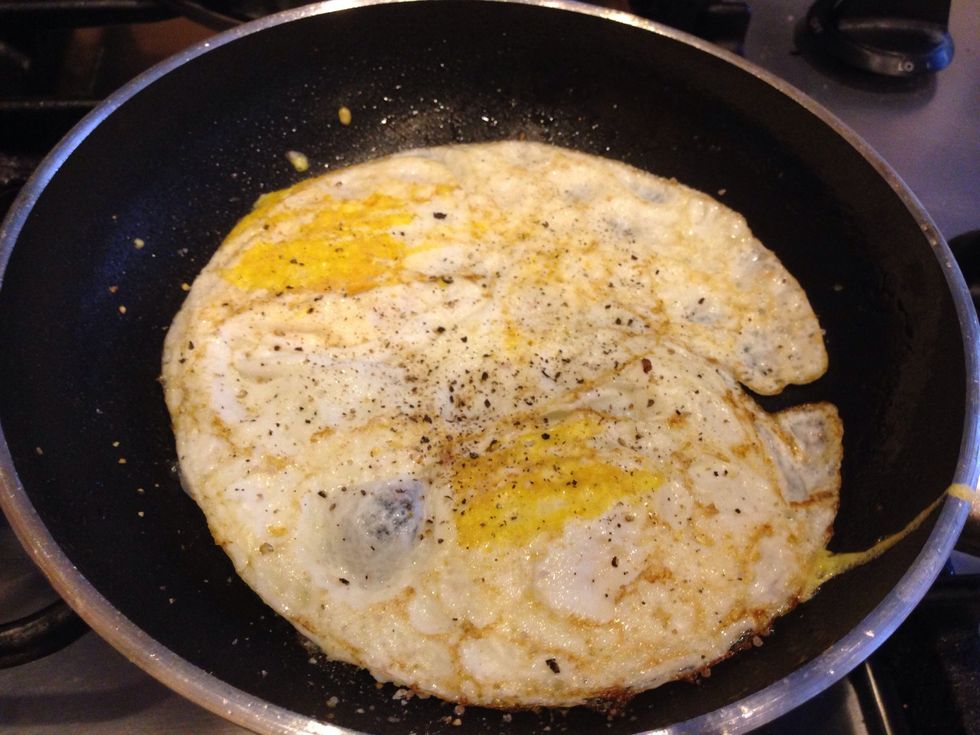 Fried eggs are complete when both sides look similar to this. Remove from pan and place on a plate to let them cool down. When they are cool enough, roughly chop them into small bite size pieces.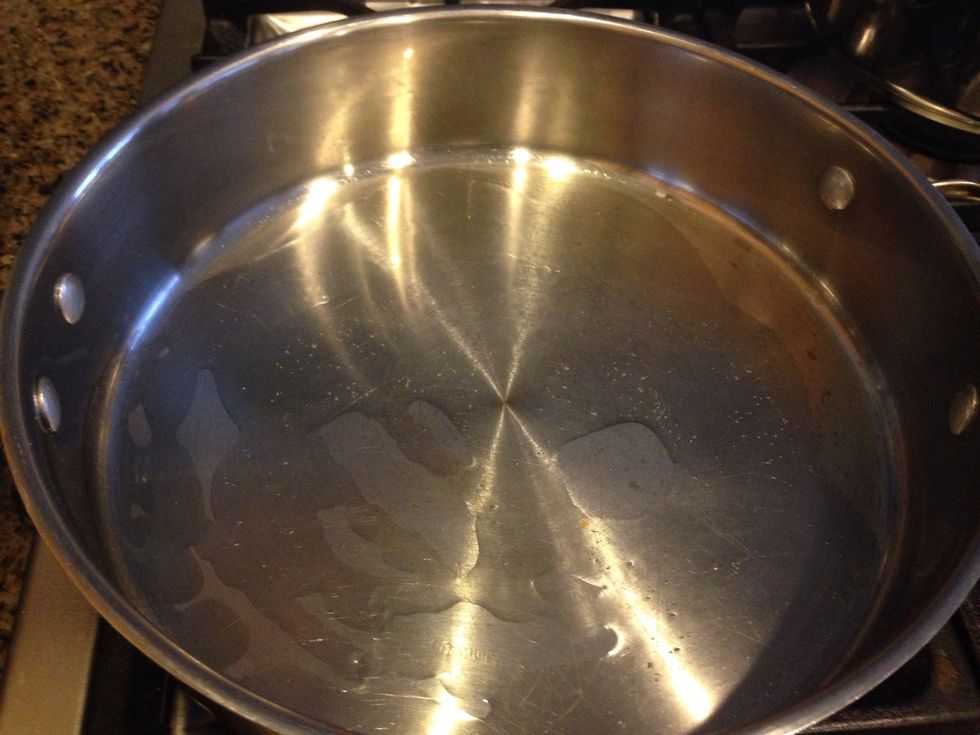 Now in a large sauté pan or wok heat about 2-3 T of Toasted Sesame Oil on Medium Heat. If you don't have it on hand you can substitute it, but it really makes the flavors pop, so it's worth it!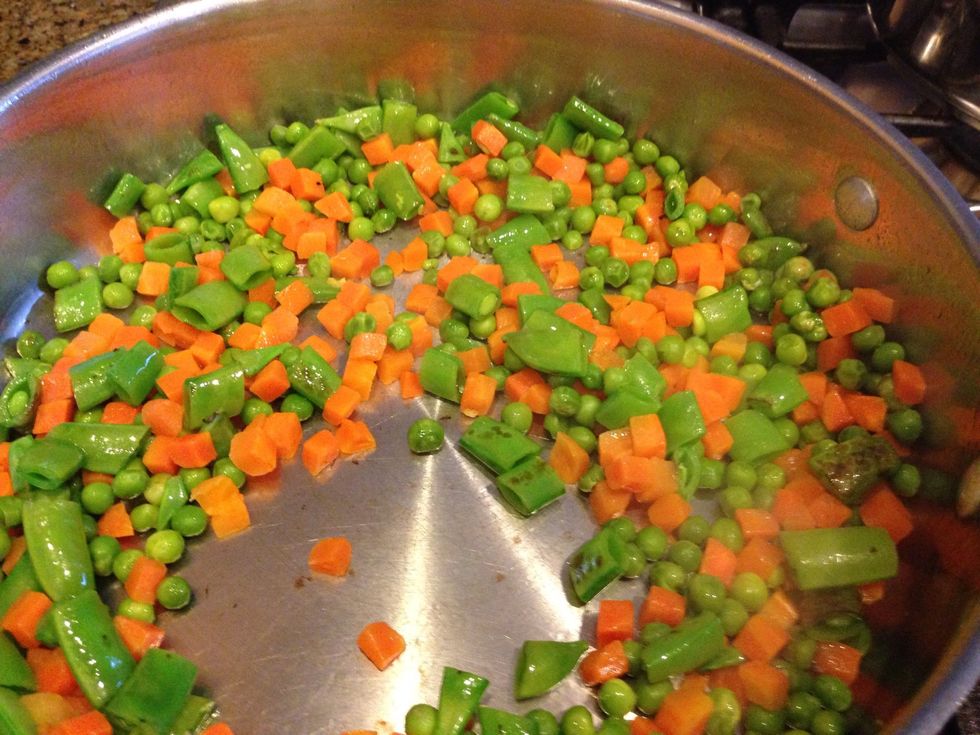 Next add fresh veggies such as the green onions and sugar snap peas and the frozen veggies (thawed) like carrots and peas. Cook in the pan for 5-7 min, stirring often.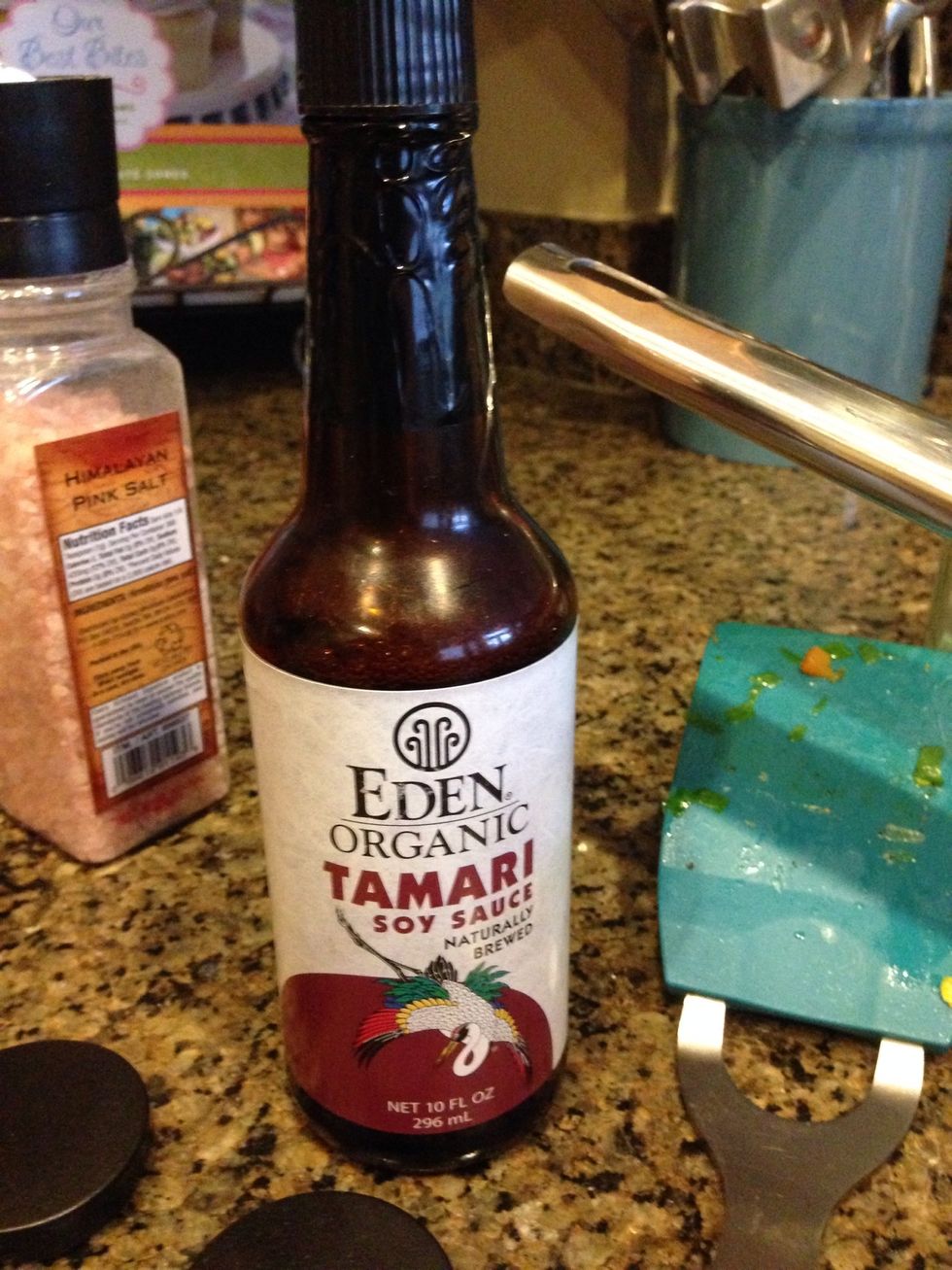 Next add the Soy Sauce. I used about 1/4 cup because I made 6 servings of rice. If you are making a smaller batch, try 4-6 T instead. Turn the heat down to med-low.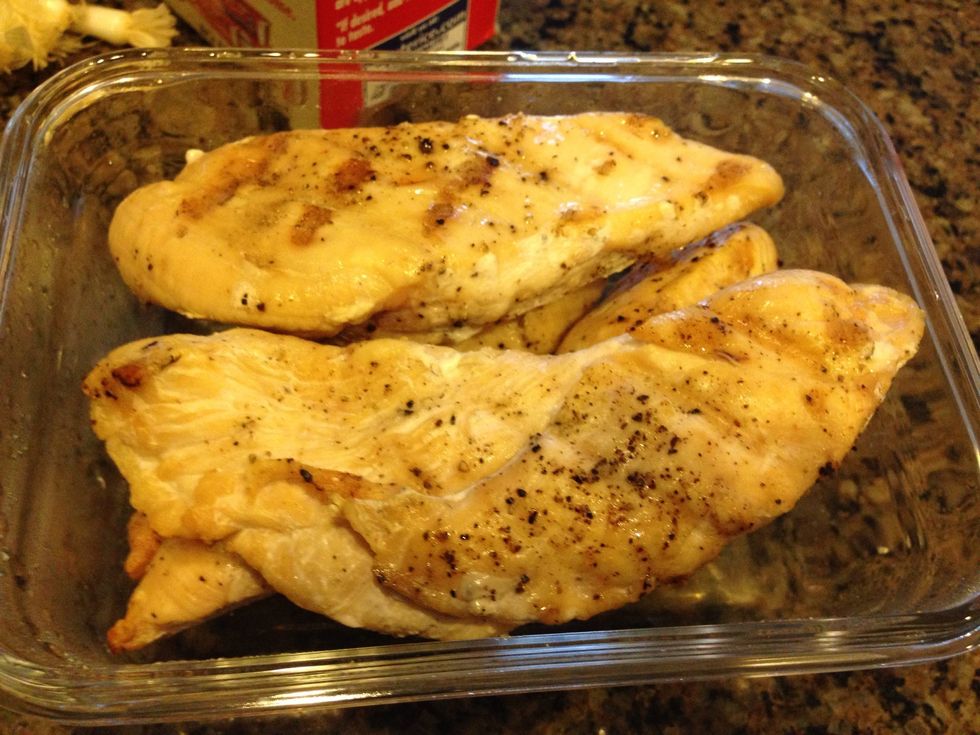 I had left-over grilled chicken from the night before so I decided to use that to save time . You can grill 2-3 chicken breasts in a separated pan while you are getting everything else prepped.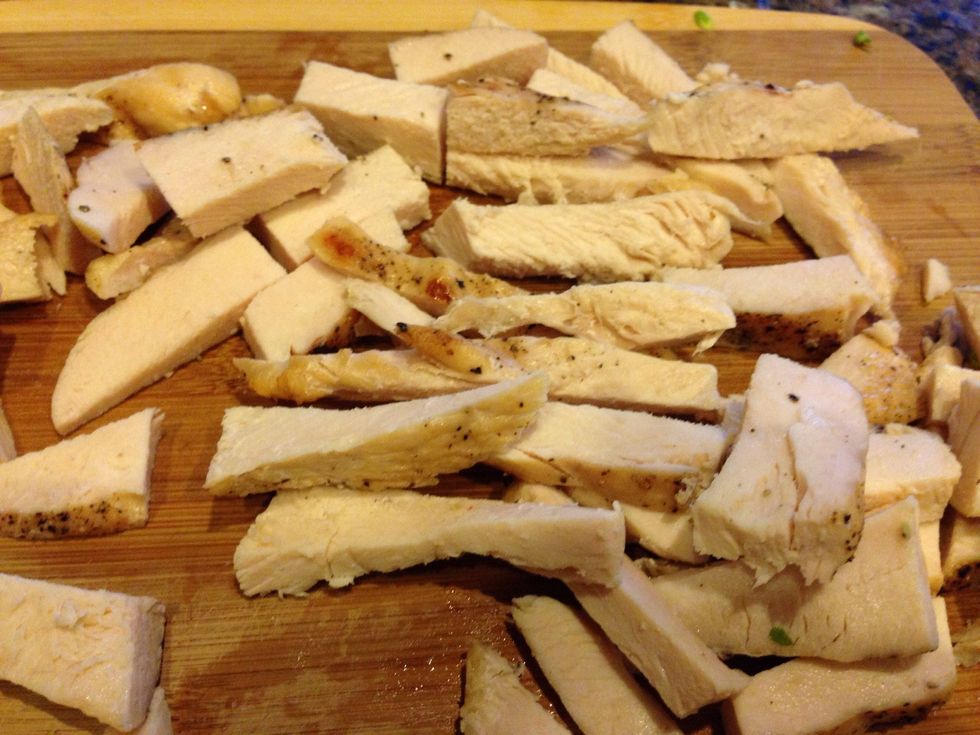 Chop the chicken into thin strips or bite size pieces.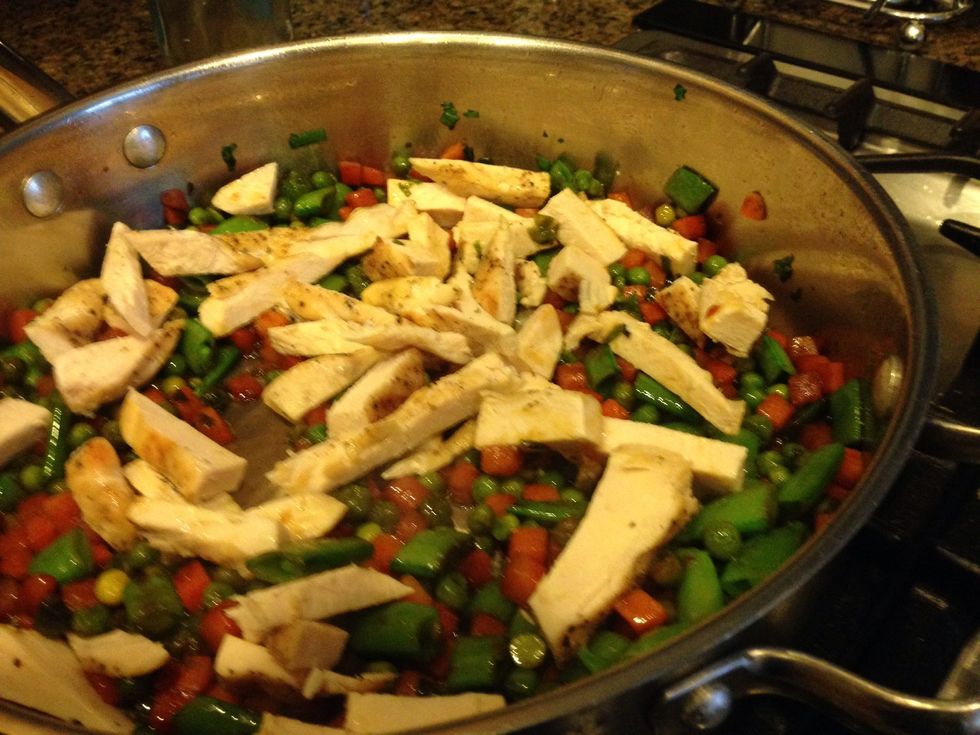 Add to the pan of veggies. If you are using left over chicken just make sure to warm through in the pan before you add the fried eggs.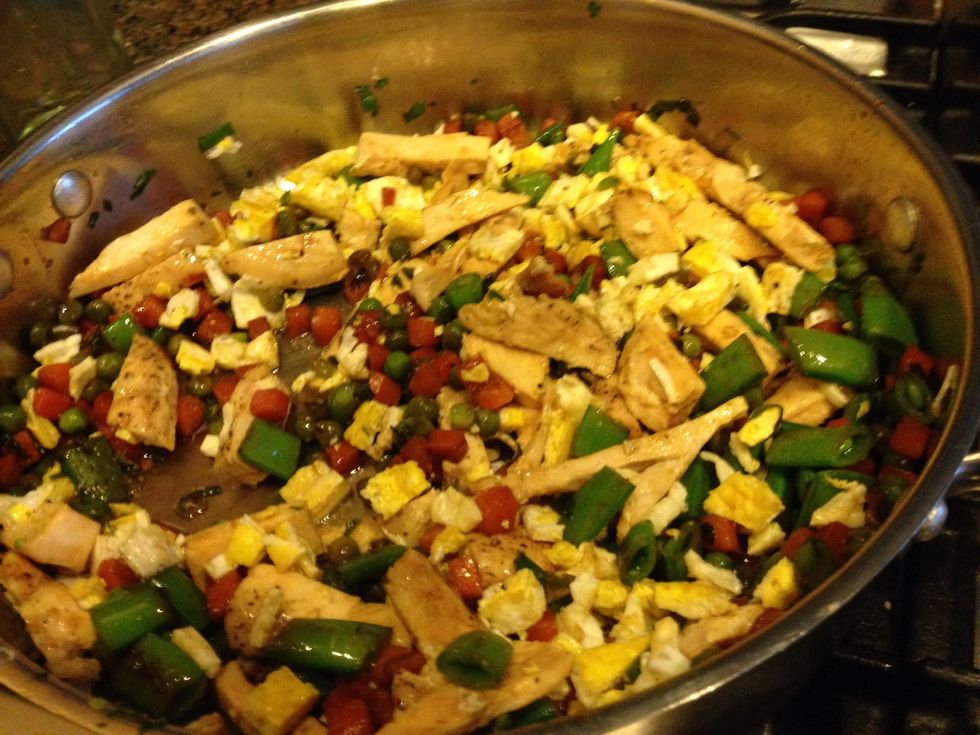 Add chopped fried egg ...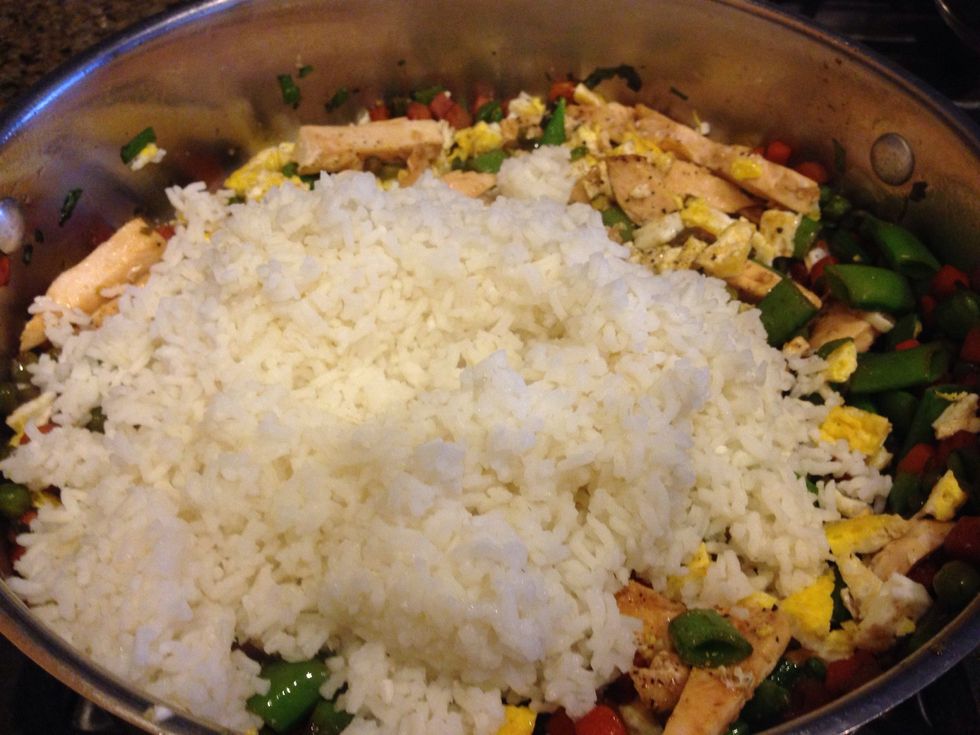 Now it's time to add the rice!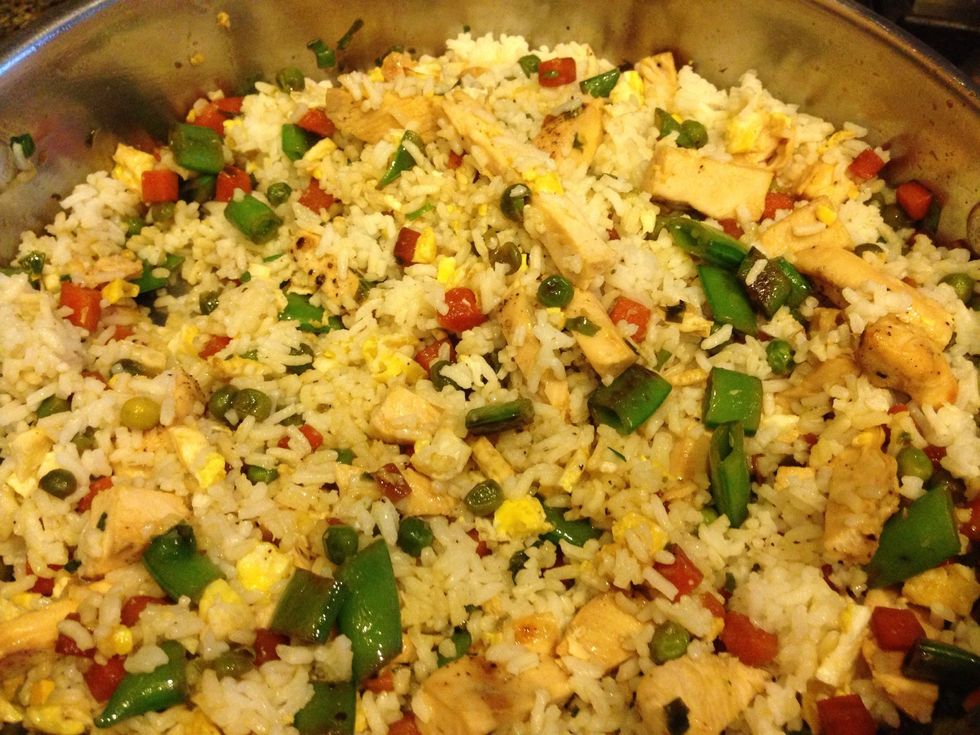 Stir and taste.....add a little more soy sauce if needed.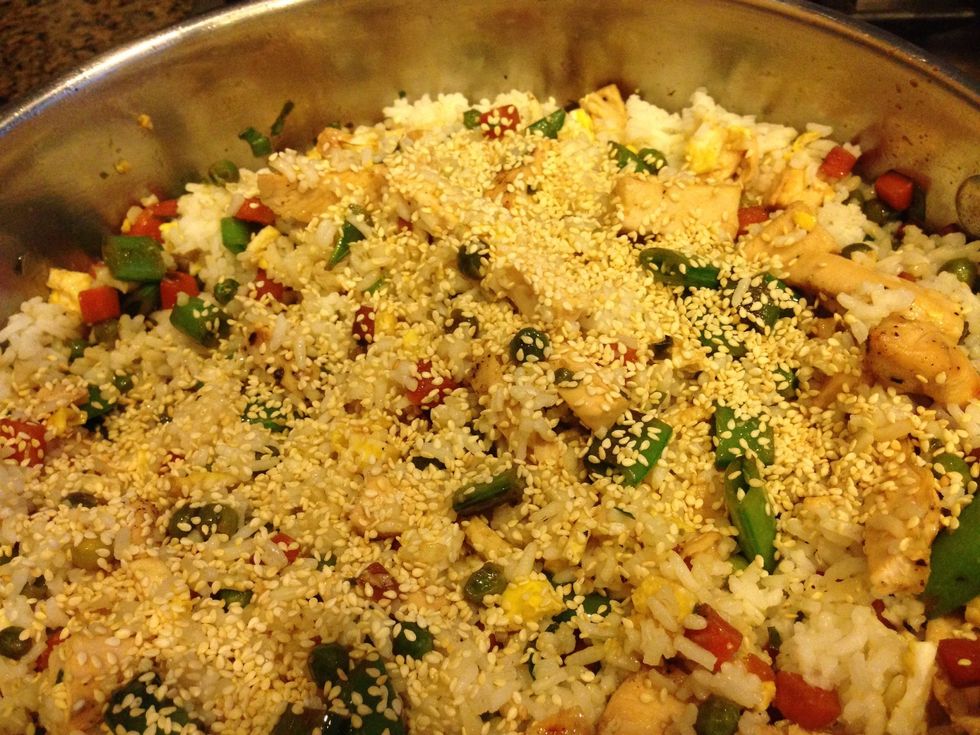 Add toasted sesame seeds if you so desire. We did and liked it but you do not have to. ;)
Enjoy! This fed 6 people with left overs :)
3.0 Green onions-chopped to the white part
1.0bnch Sugar snap peas chopped (a handful)
1.0 Bag frozen peas and carrots thawed
3.0Tbsp Toasted Sesame oil
6.0c Instant Rice-prepared
1/4c Soy Sauce
3.0 Grilled chicken breasts-chopped
3.0 Eggs-fried
2.0Tbsp Toasted sesame seeds
Salt and pepper to taste