Originally a West Sumatera, Indonesia dish. Make some twists for this recipe: using chicken instead of duck and no coconut milk added
1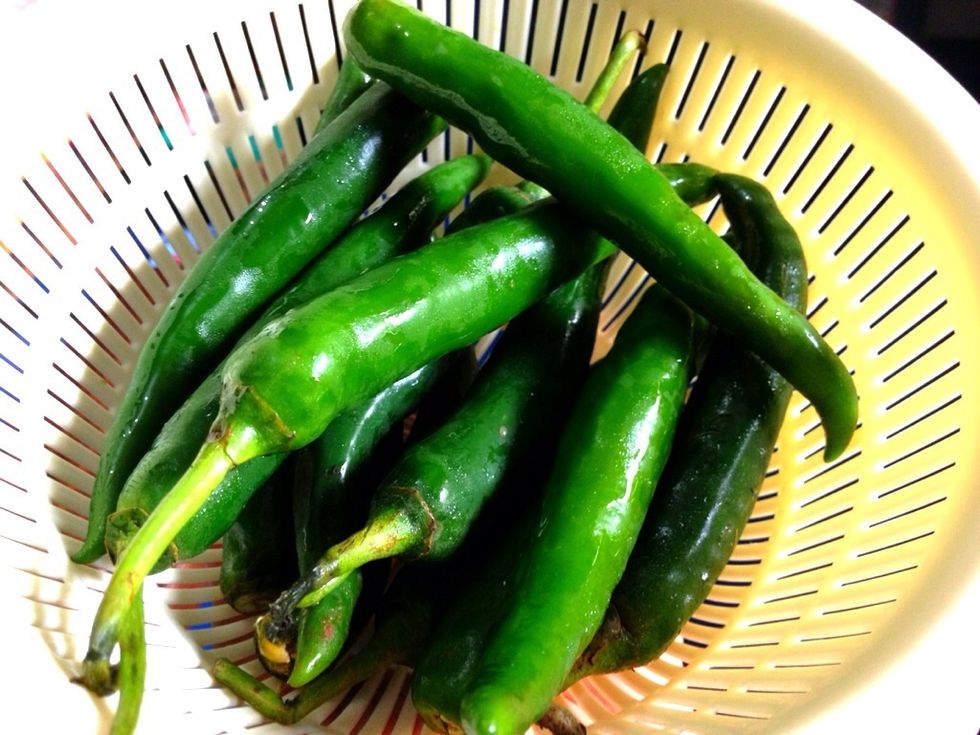 Wash and pat dry 200 gr of green chilies Green chilies are less spicy than the red ones. Remove seeds if you dont like it too spicy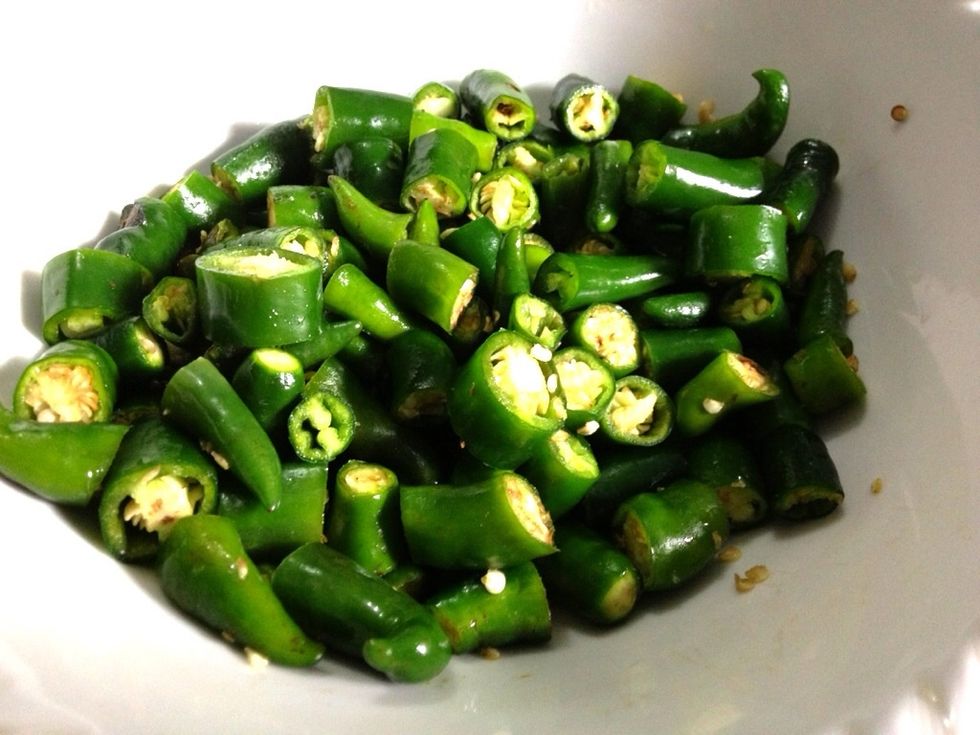 Cut into chunks and roughly mashed them in a blender or food processor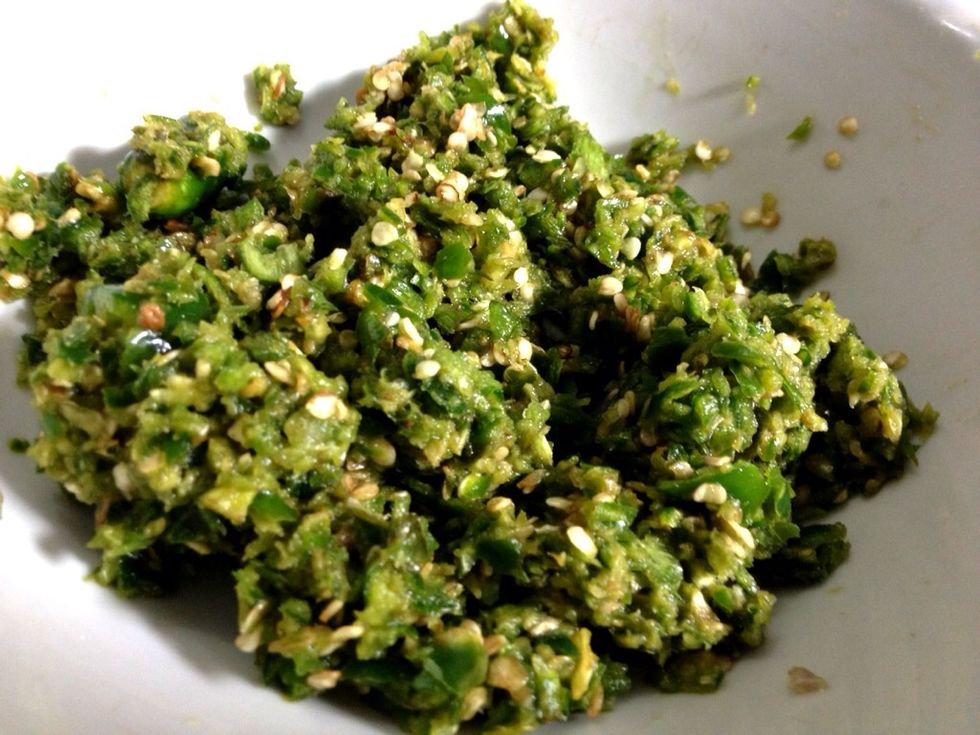 The roughly mashed green chilies! You can also combine the big green chilies with the small one (bird's eye)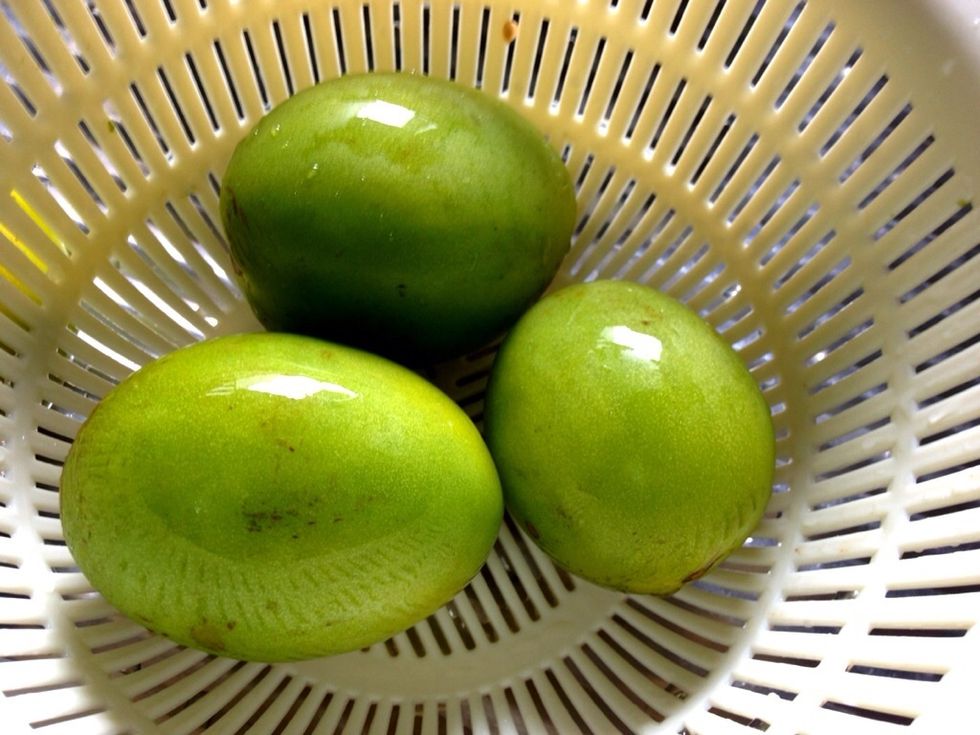 Wash and pat dry 3 green tomatoes, medium sized. Cut into 6 and roughly blend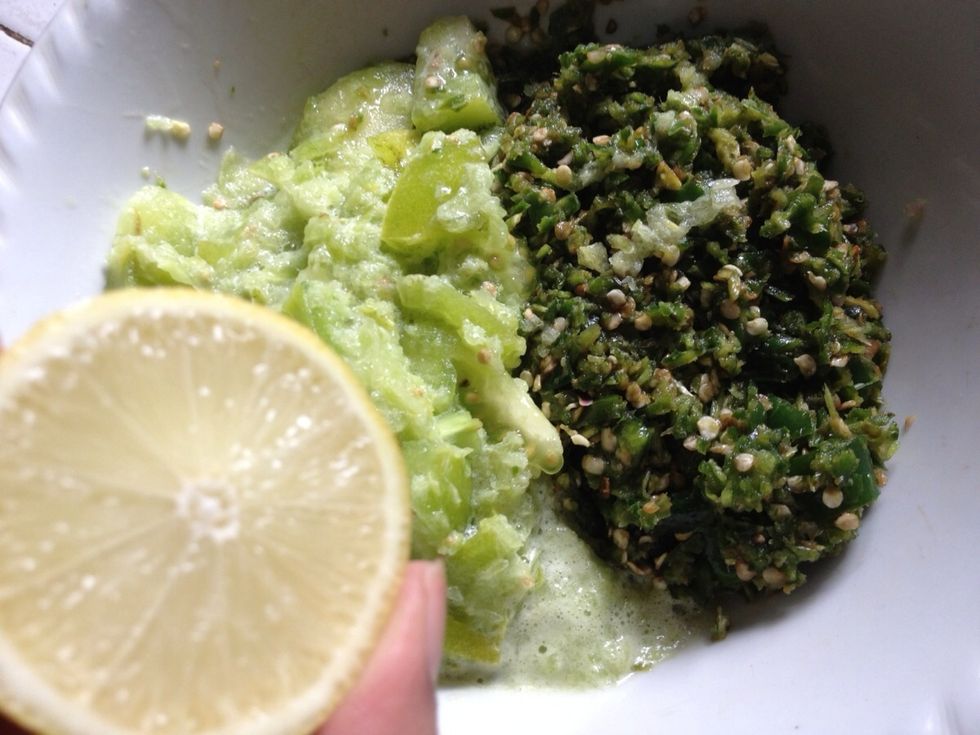 Add in the roughly mashed green tomatoes into the green chilies mixture. Add in half of lemon/ lime juice. The juice is to keep the green color longer
Meanwhile, wash and pat dry your chicken. Add in half of lemon/lime and 1 tsp of salt. Put in the fridge for 10-15 mnts.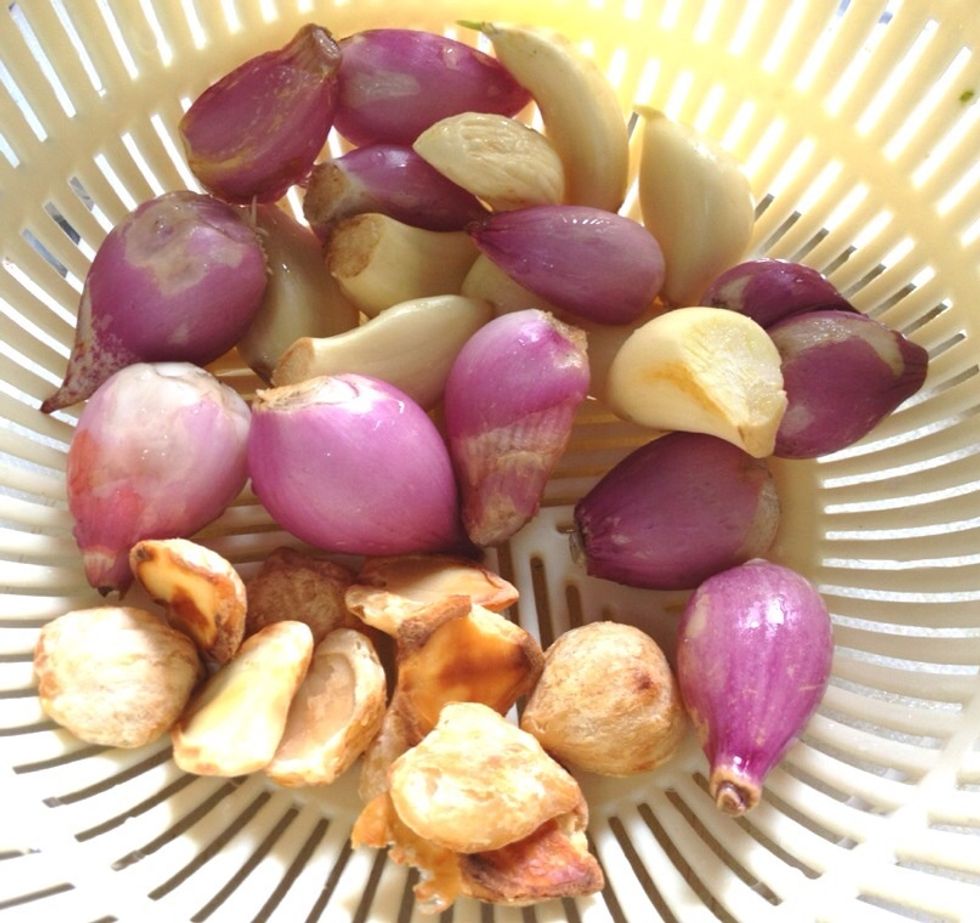 Was and pat dry 10 shallots, 8 garlic and 5-6 toasted cadlenuts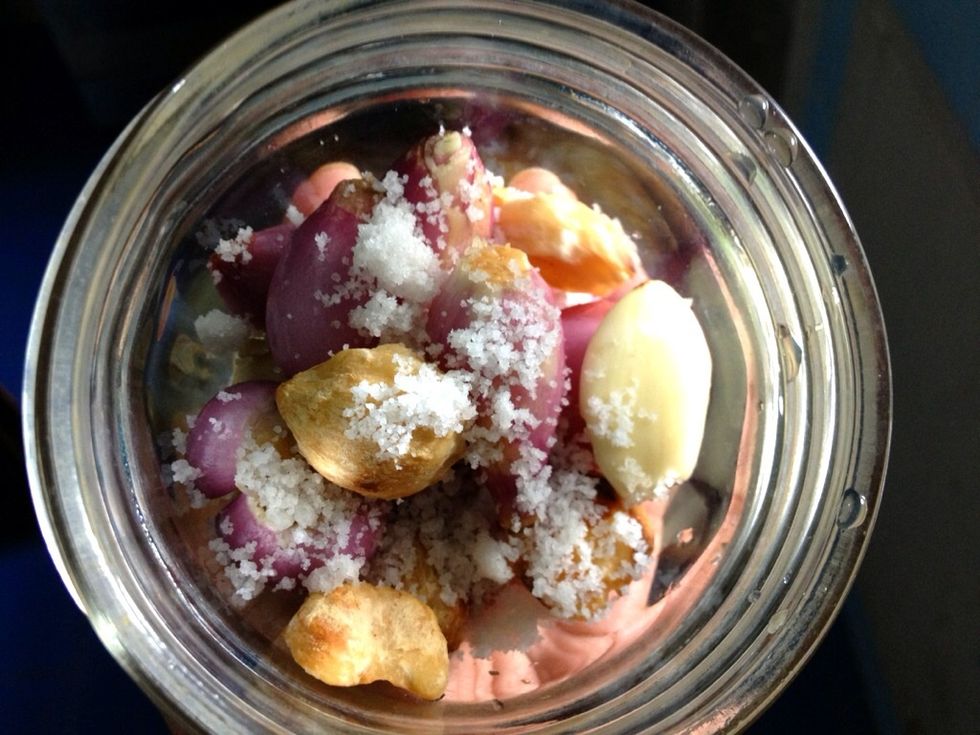 Roughly mashed with mortar and pestle or blender. Add in 0.5 tsp of salt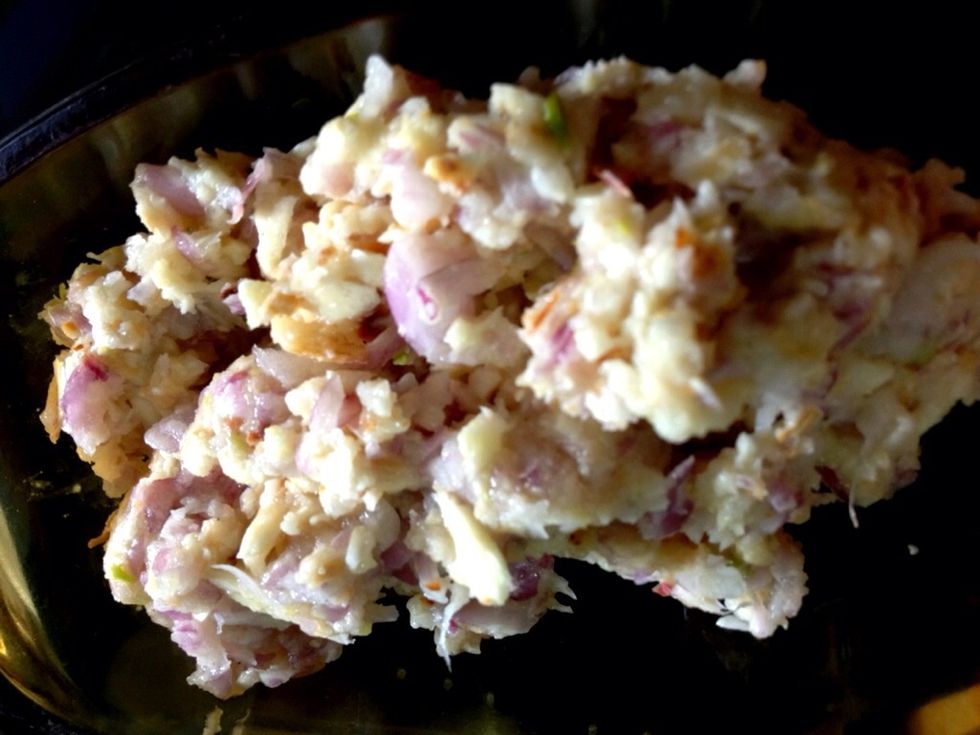 The shallots, garlics and candlenuts mixture! Note: use whole almonds to subtitute candlenuts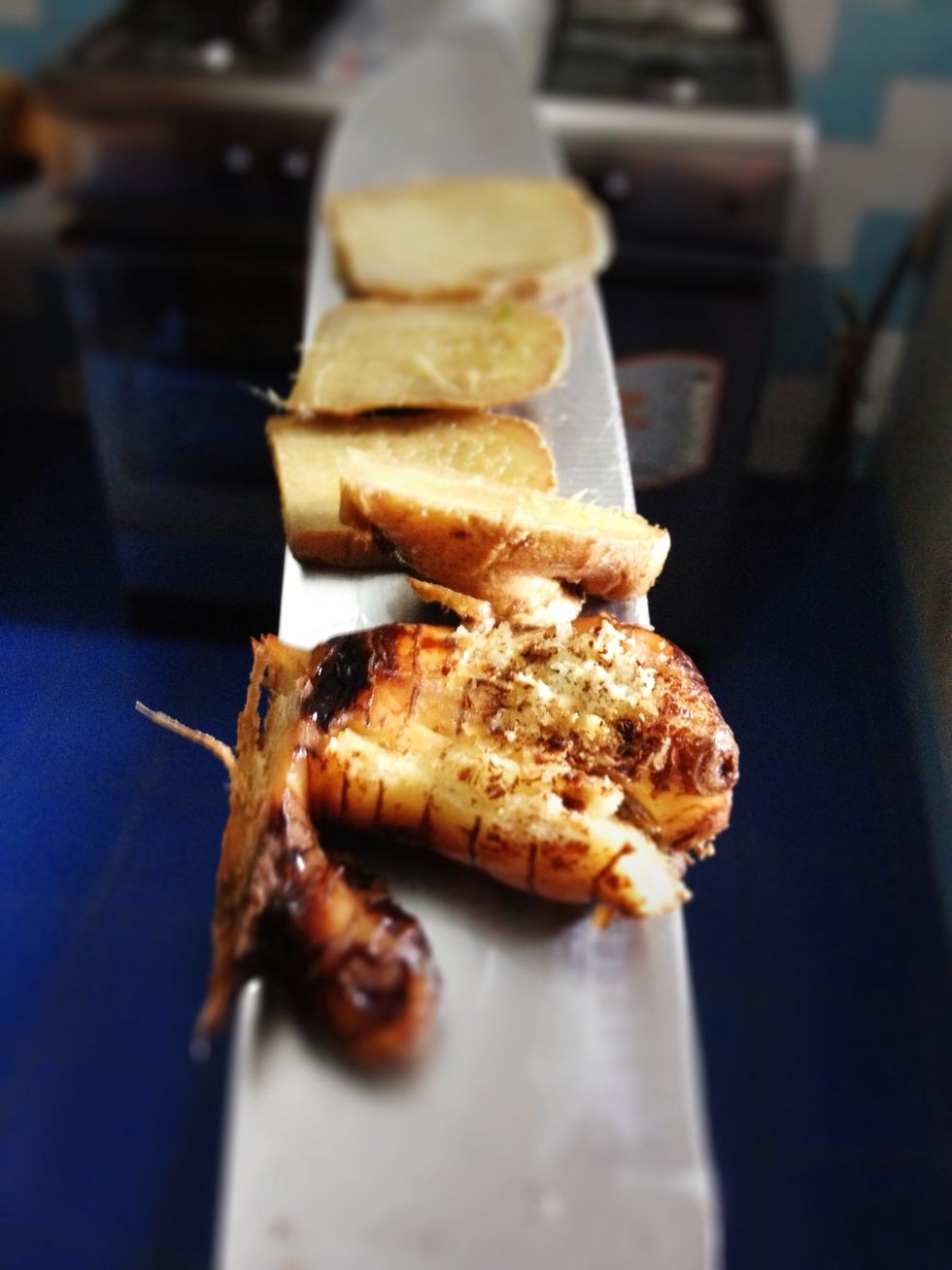 Finely sliced 3 cm of fresh ginger, 4 cm galangal (crushed). Also wash and pat dry: 5-6 kaffir lime leaves, 2-3 Bay leaves and 2 stalks of lemongrass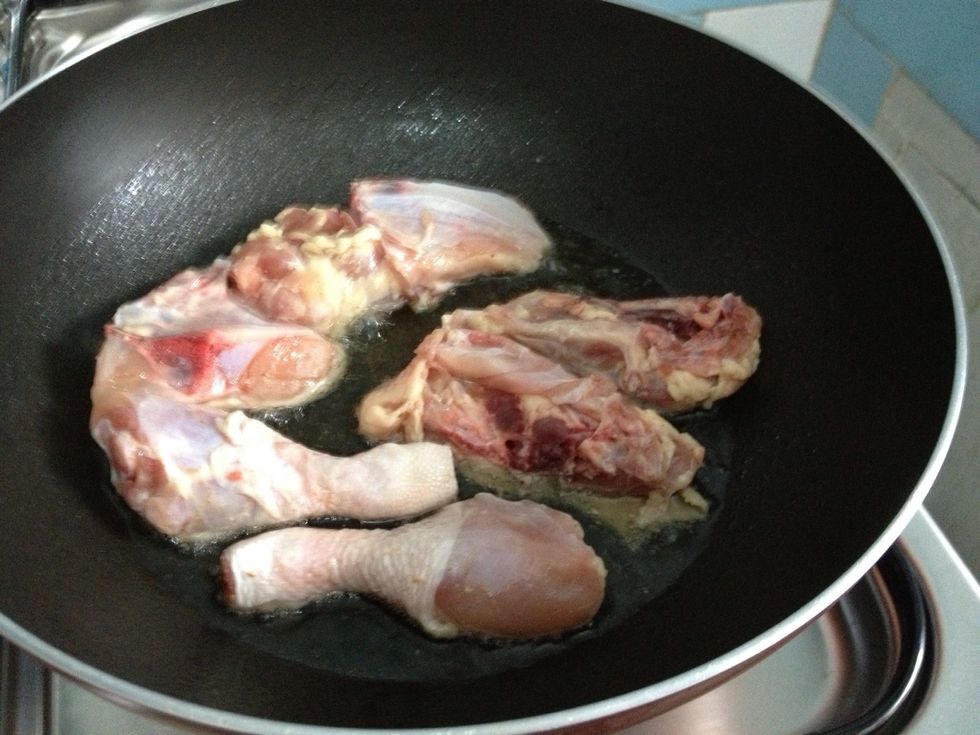 Heat 5-6 tbsp of canola oil and fry the chickens. Skin side down and ony for 1 mnt until color changed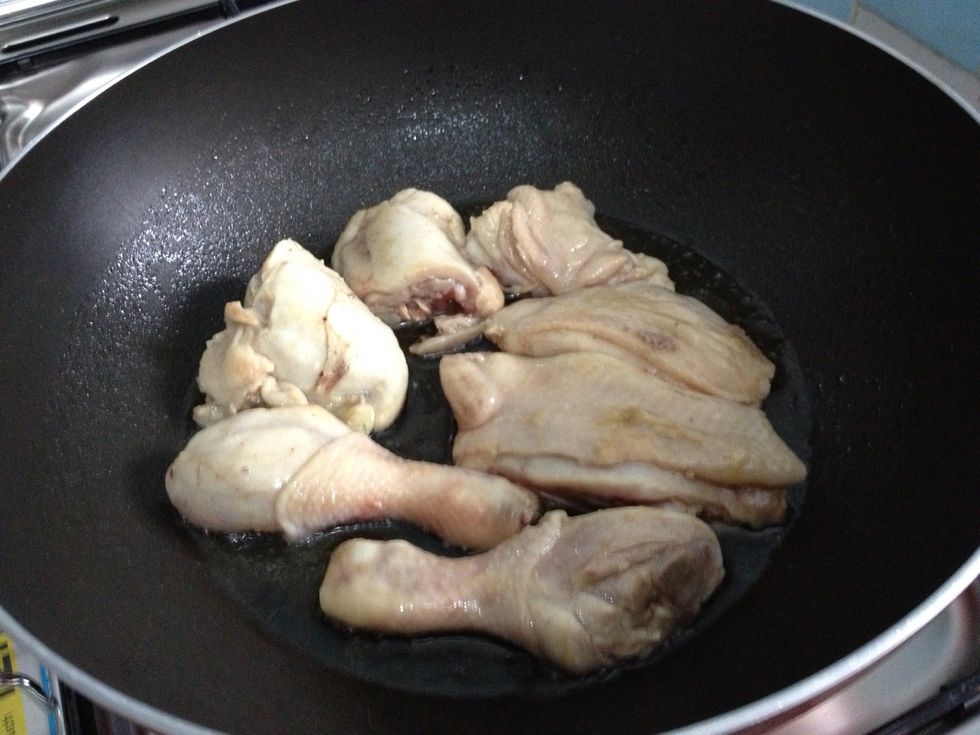 Like this, and set aside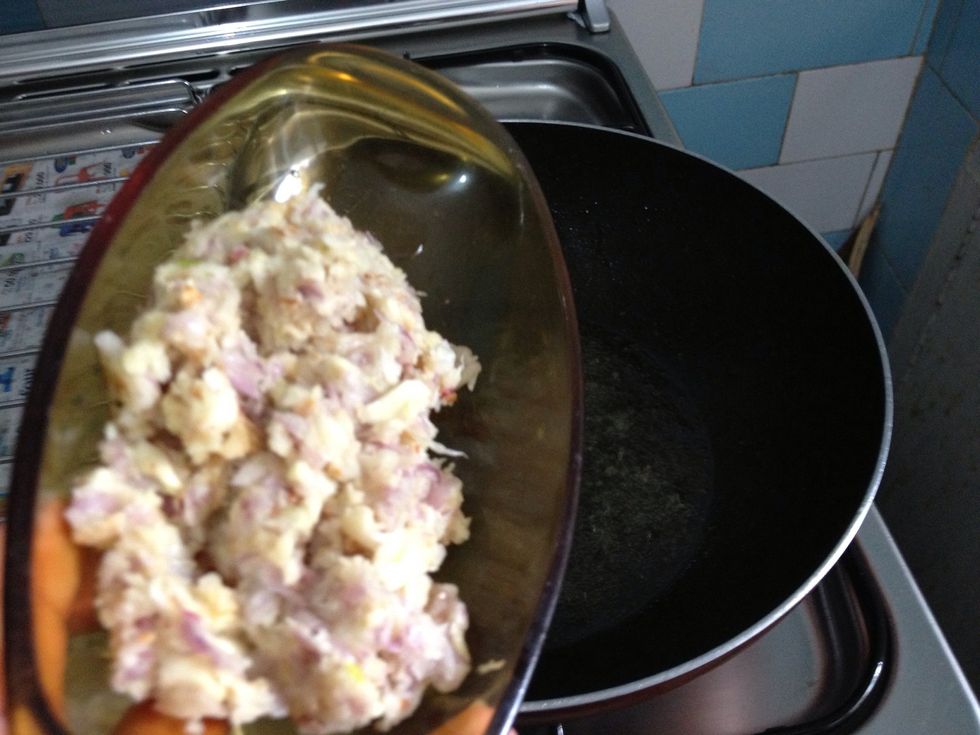 Using the same oil, saute the shallots mixture until fragrant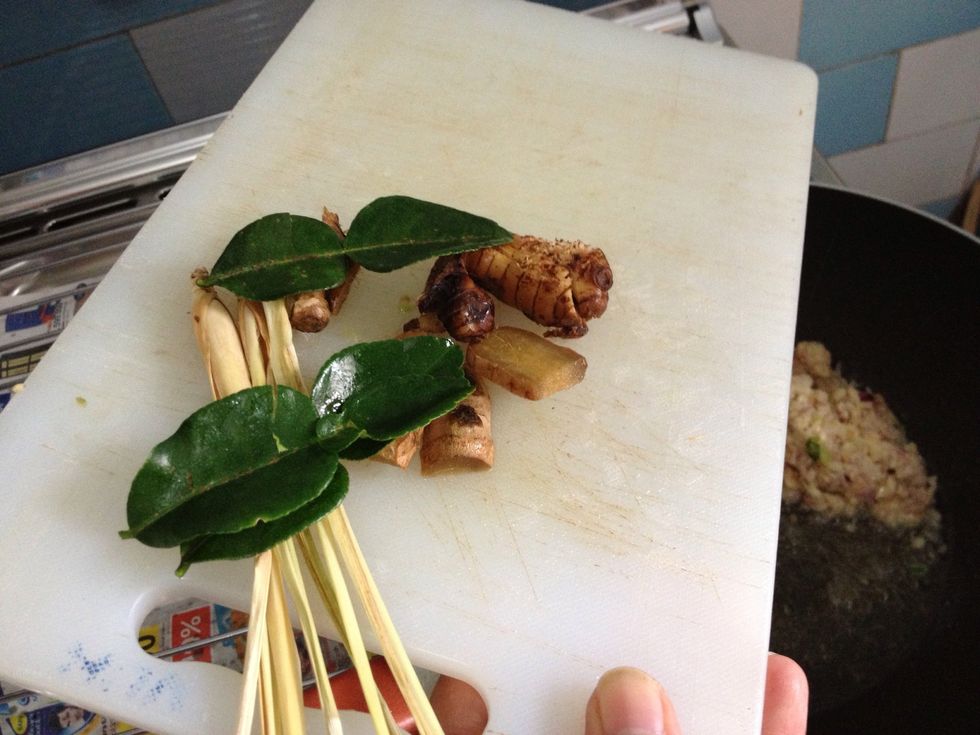 Add in the the pan: 2 stalks of lemongrass (bruised the tip), 5-6 kaffir lime leaves (tear the leaves), 3 ginger, finely sliced and 4 cm of galangal ( finnely sliced). Cook for about 1 mnt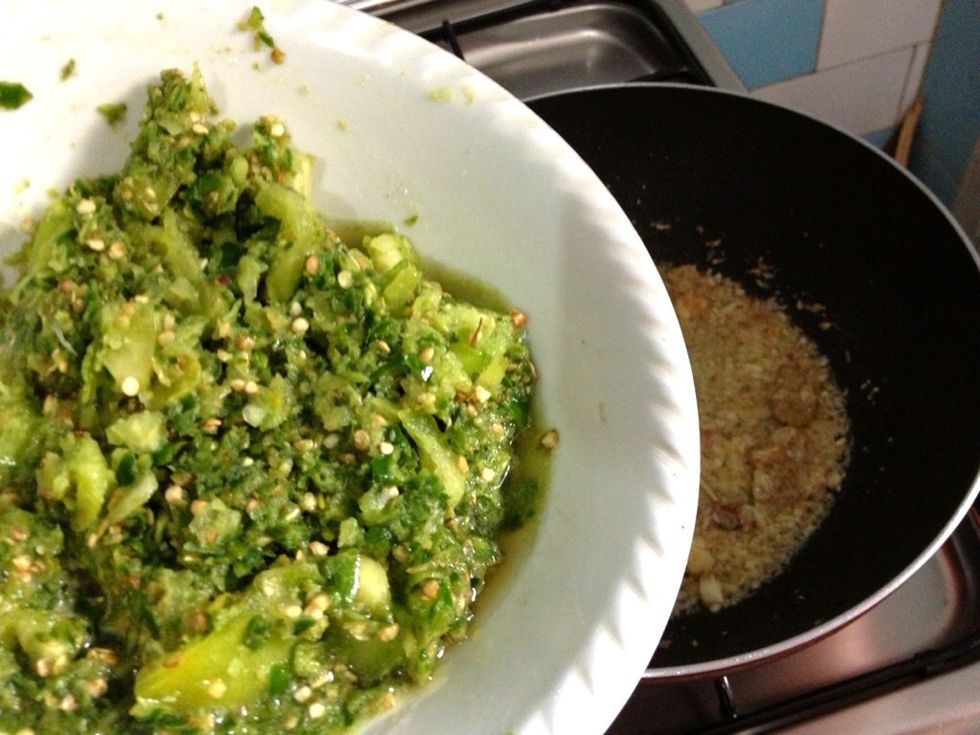 Add in to the pot, the green chilis mixture. Cook for 0.5 mnt only, not too long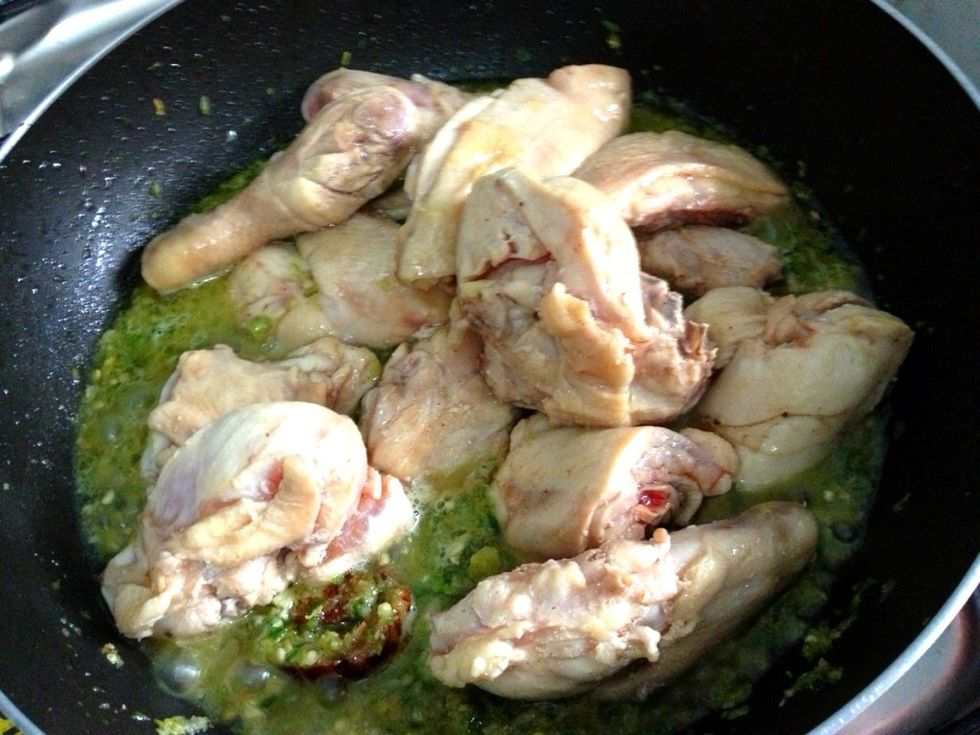 Add in the chickens into the pan. Stir to combine. Add in 1.5 to 2 tsp tsp of salt, 1 tsp of ground white pepper and 0.5 tsp of sugar. Taste test please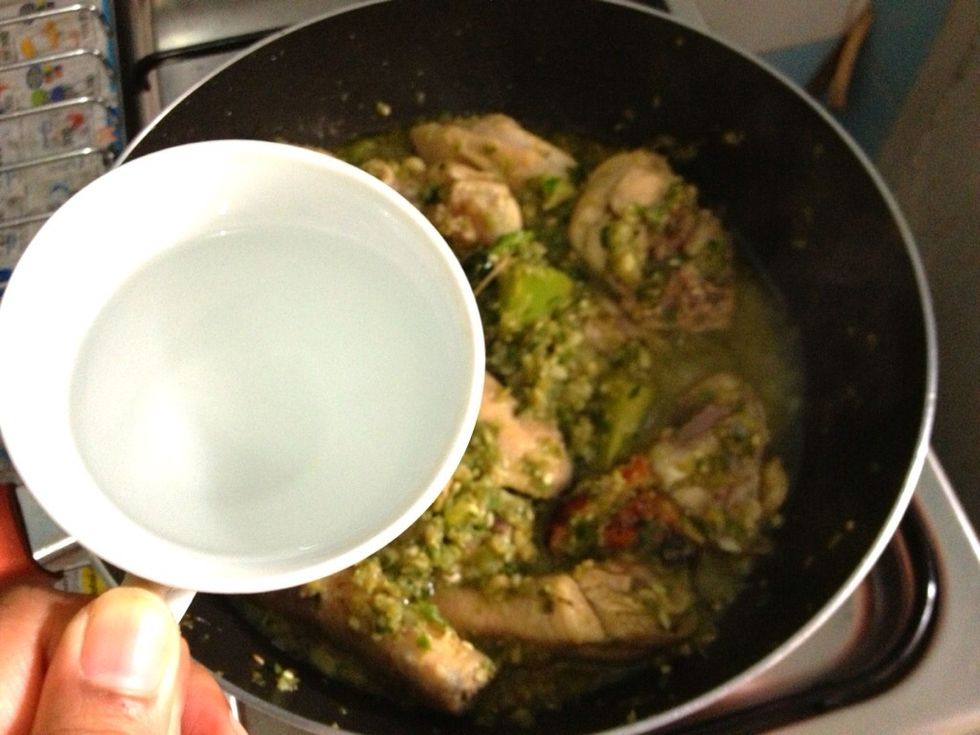 Add in 150-175ml of water. Reduced heat. Simmer for about 30-40. Cover the pan in the first 15 mnts and let it simmer uncovered until the chicken fully absorbed the liquid. Turn off the heat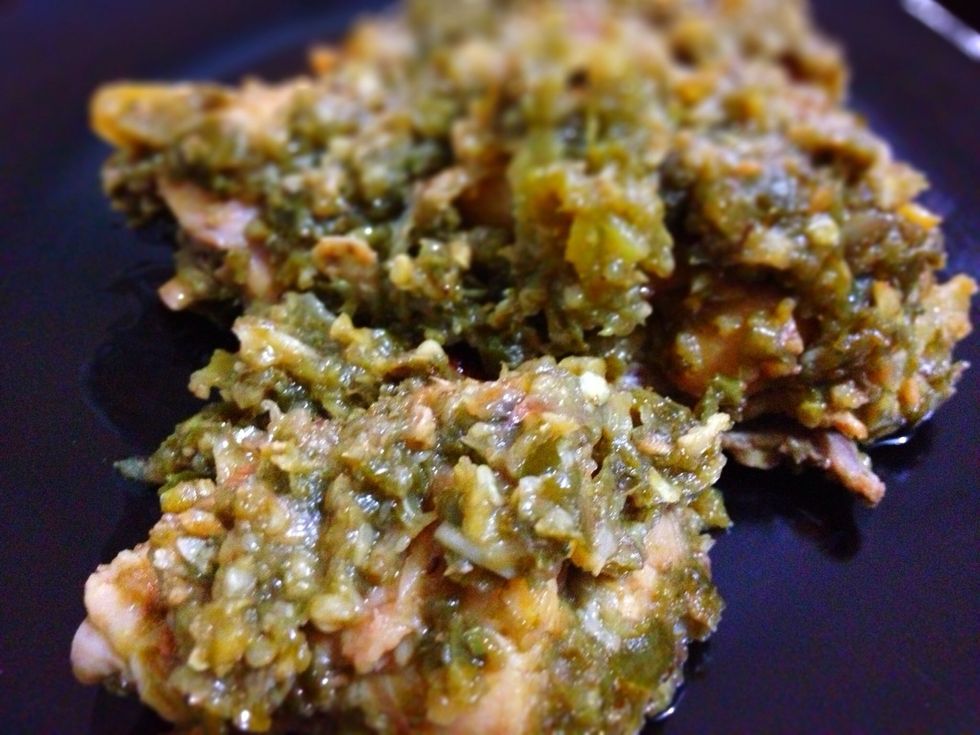 Transfer to a serving plate. Serve with some warm red or white rice :) enjoy
1.0 whole chicken, cut into 8
10.0 shallots
8.0 cloves of garlic
6.0 toasted candlenuts
200.0g green chili
3.0 green tomatoes, medium size
2.0 stalks of lemongrass
4.0 kaffir lime leaves
1.0 lemon or lime
2.0 Indonesian bay leaves or usual bay leaves
150.0ml water
salt, white pepper and sugar
3.0cm ginger
4.0cm galangal
Putri Lah
a foodperiment and a foodventorous, an Orca lover and a simple person who enjoys cozy places, good music and good books.