First of all, wash the vegetables and begin to peel, then chop them into small chunks.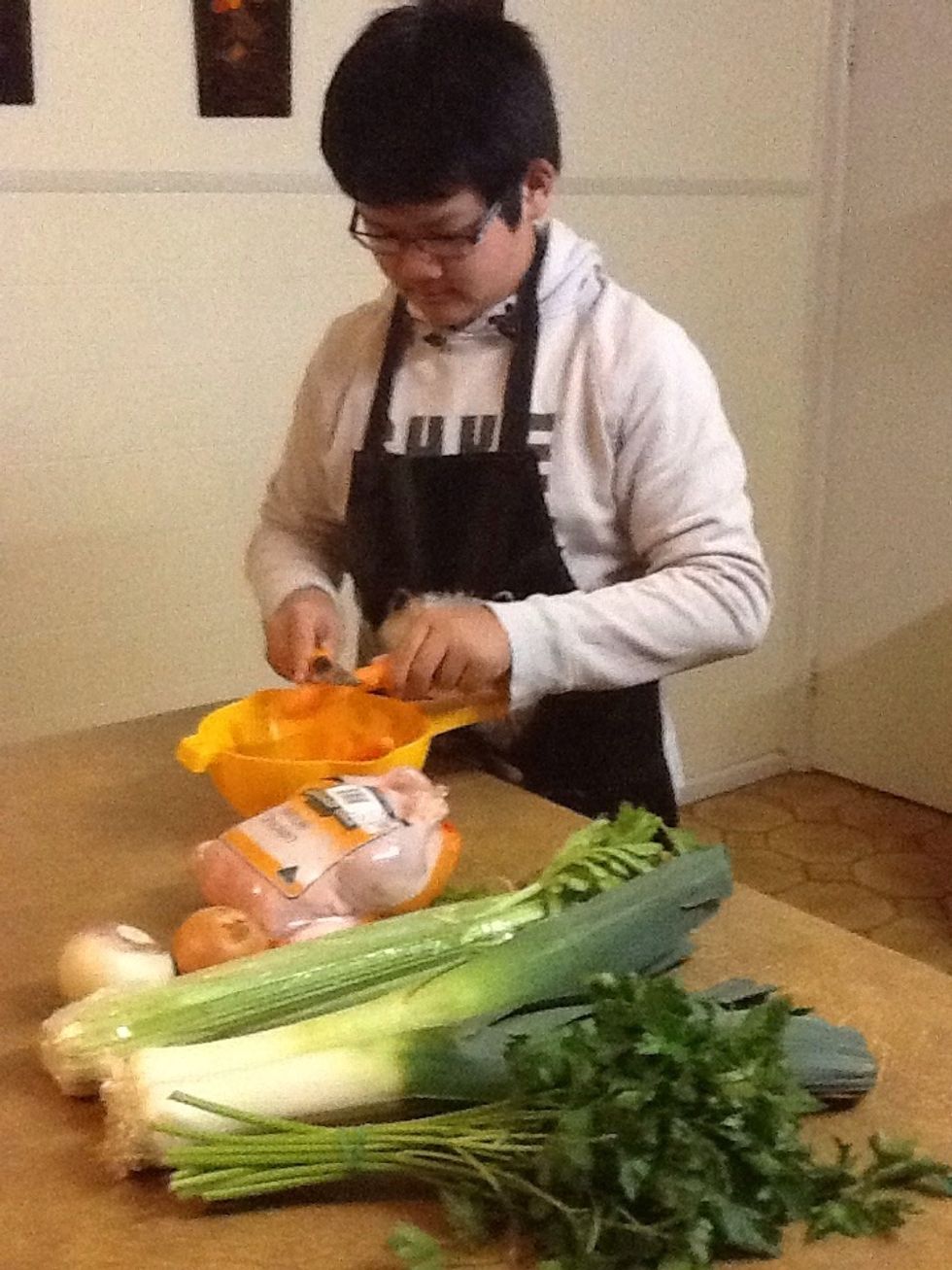 Peeling carrots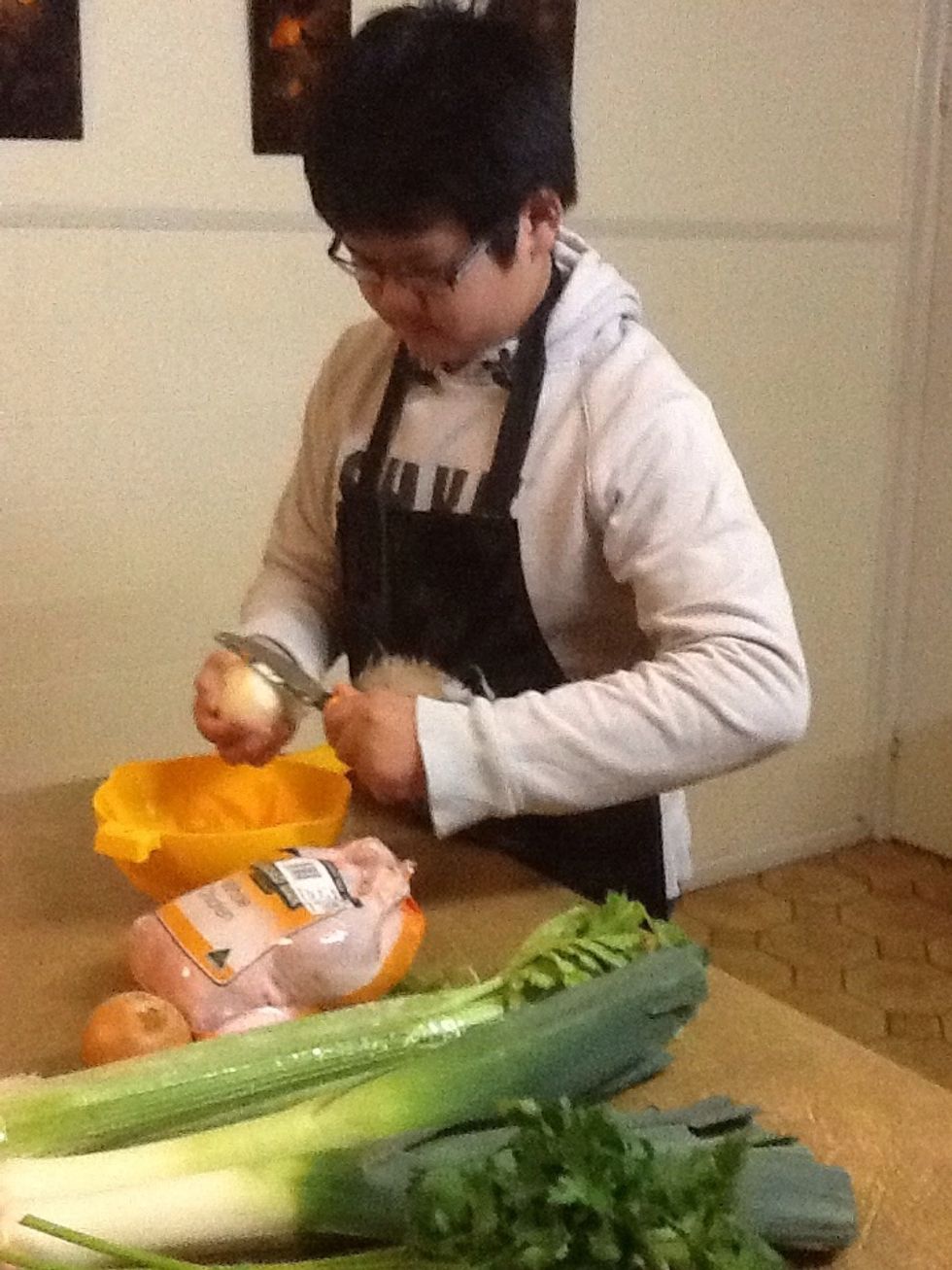 Peeling an onion and turnip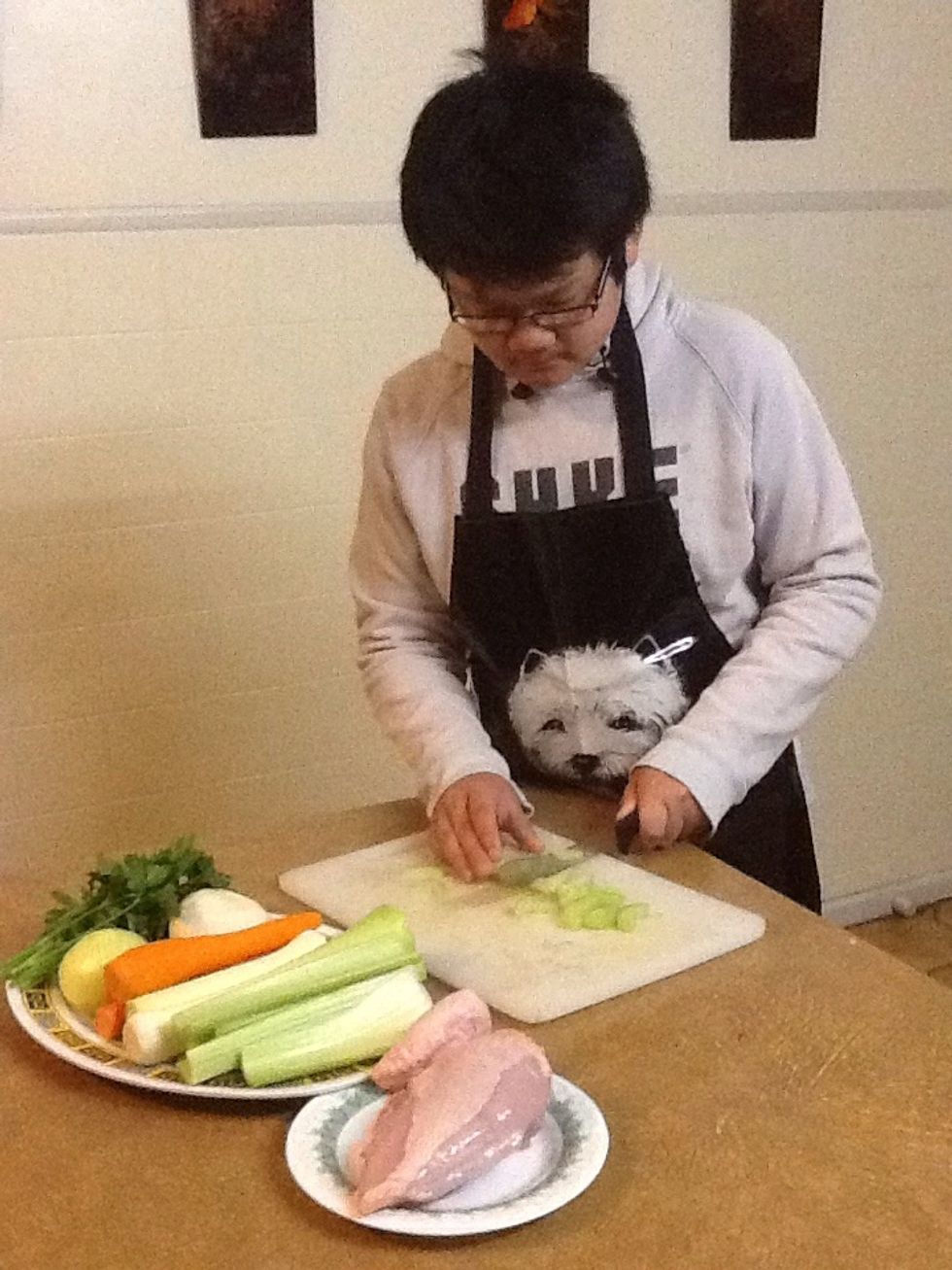 Chopping the celery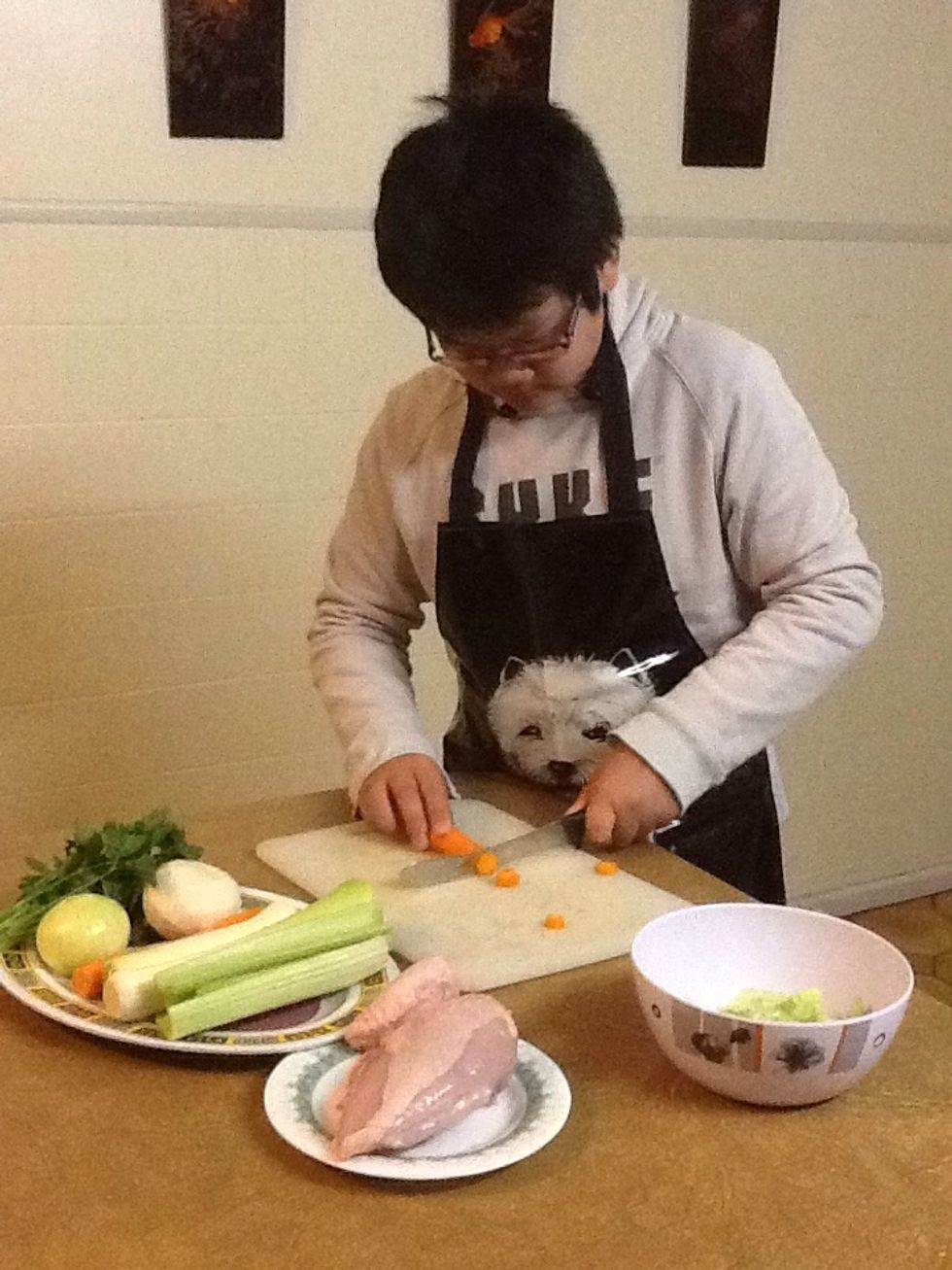 Chopping carrots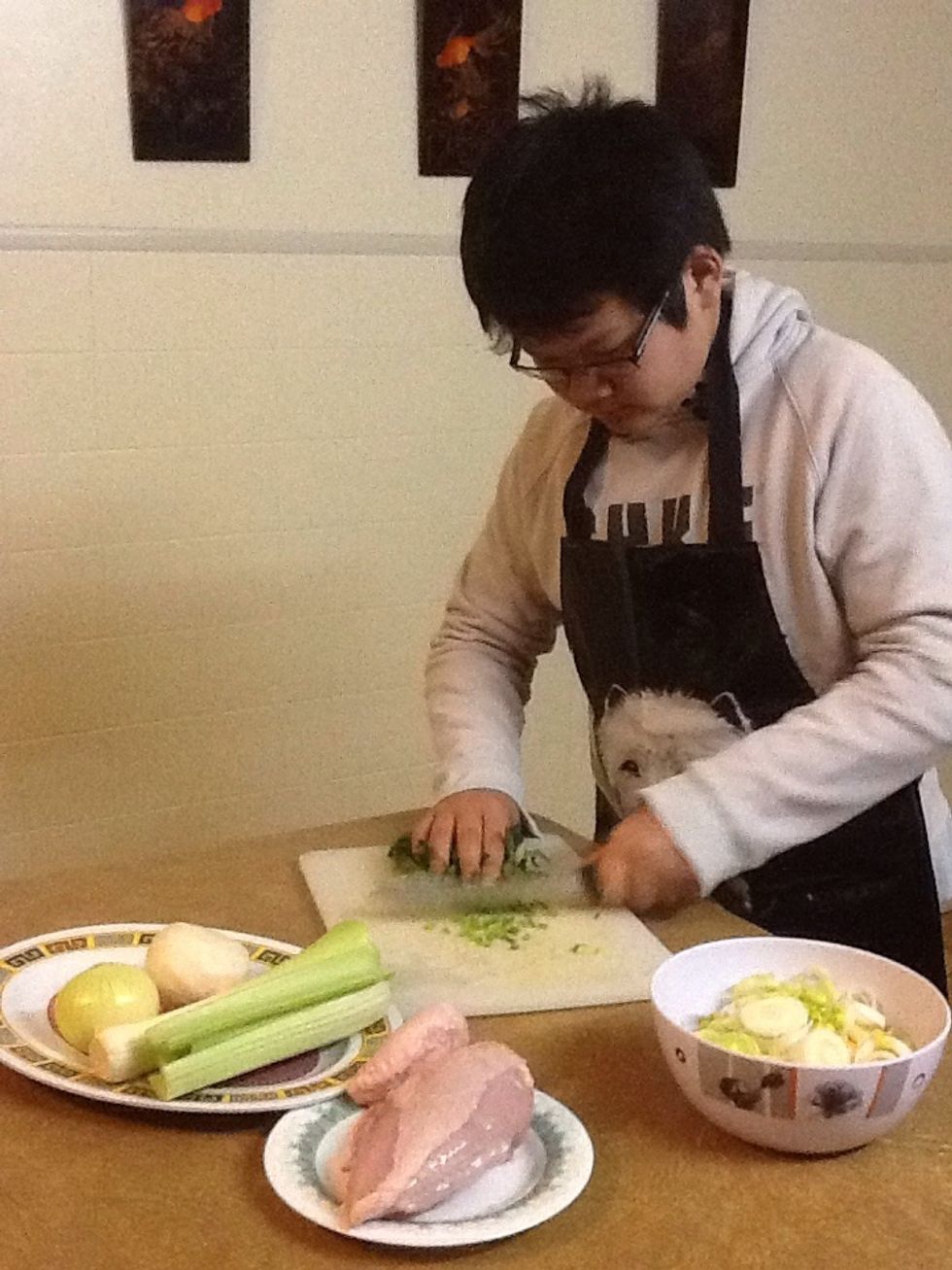 Chopping the parsley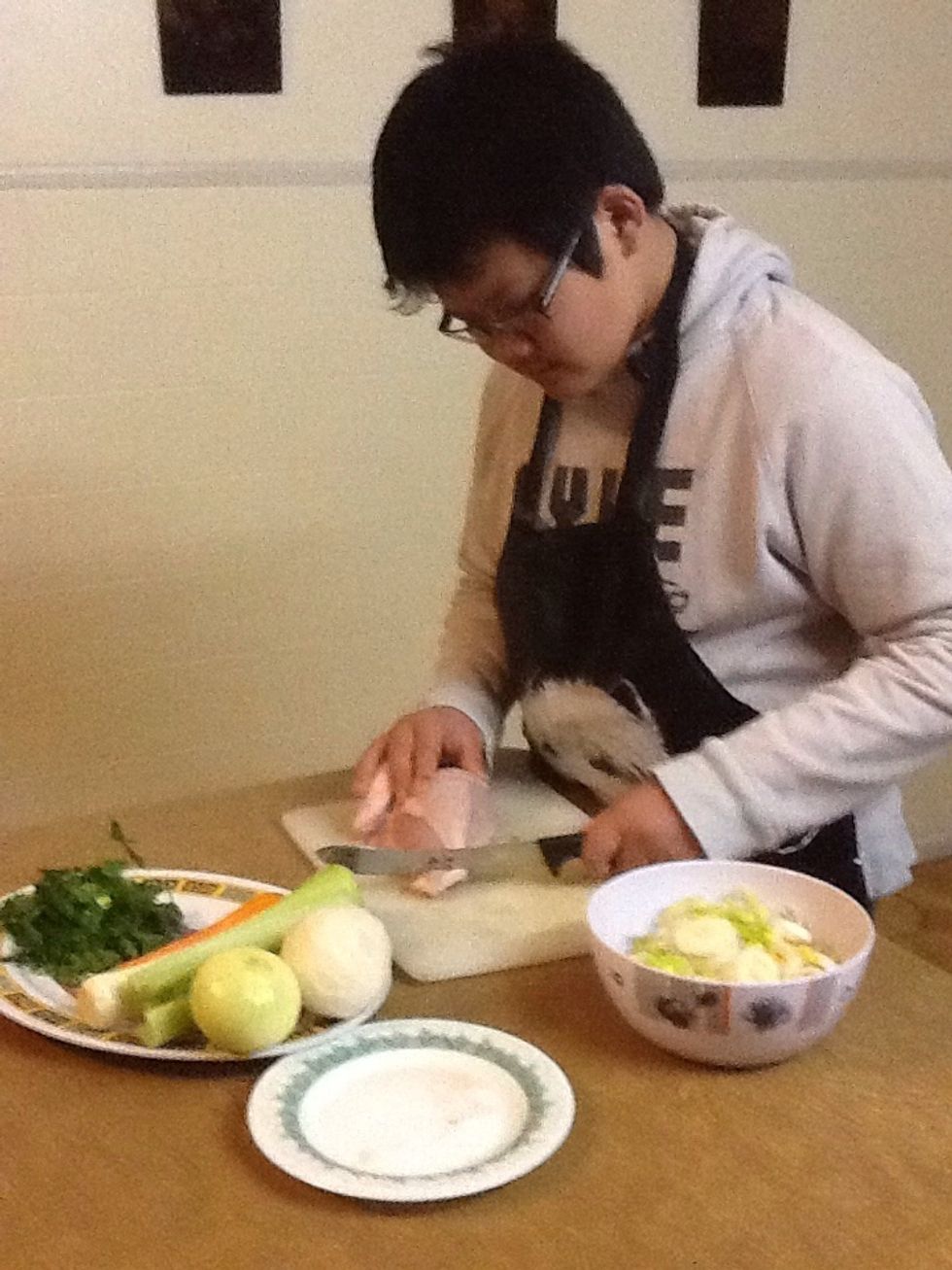 Chopping the quarter of chicken!
Place the chicken into a pot, which should be covered by water and let it simmer for 30 minutes.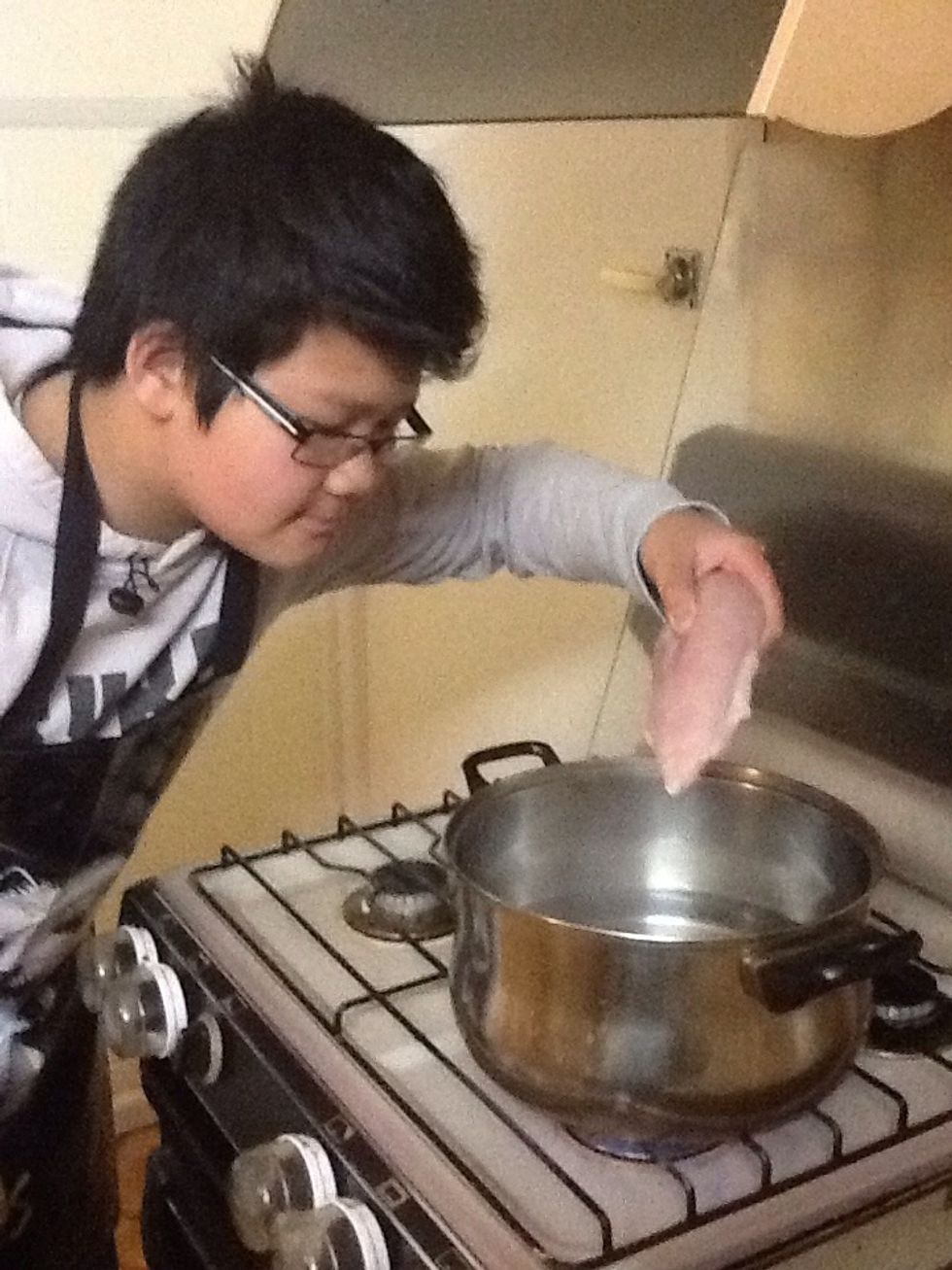 Placing the chicken into the pot! Be careful, it's really hot!
Then, add vegetables, salt and pepper and cook slowly for about 3 hours. Another alternative is to pressure cook for half an hour.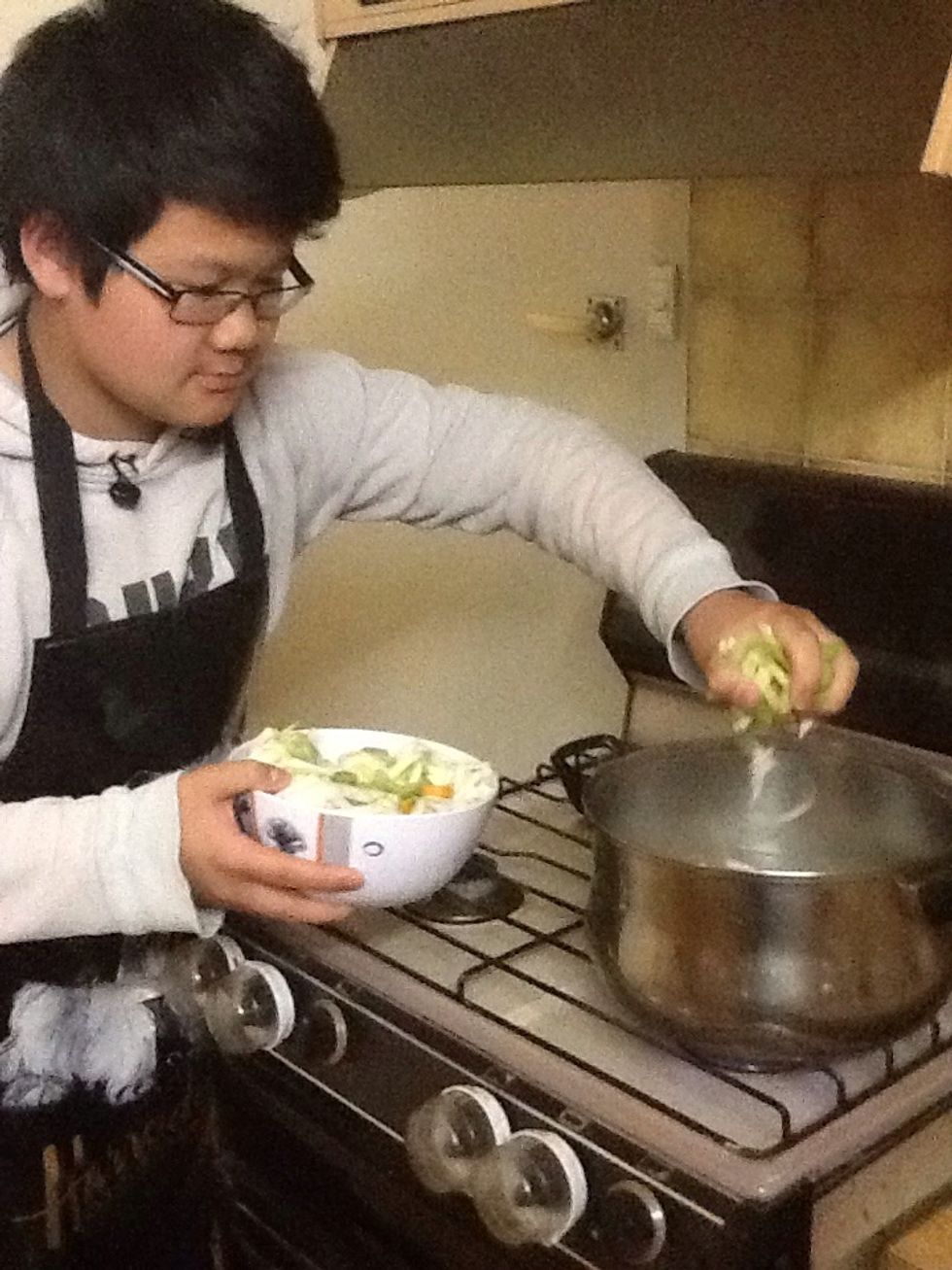 Popping in the vegies!
After 3 hours, serve hot, with, crumpets, dumplings, noodles or plain!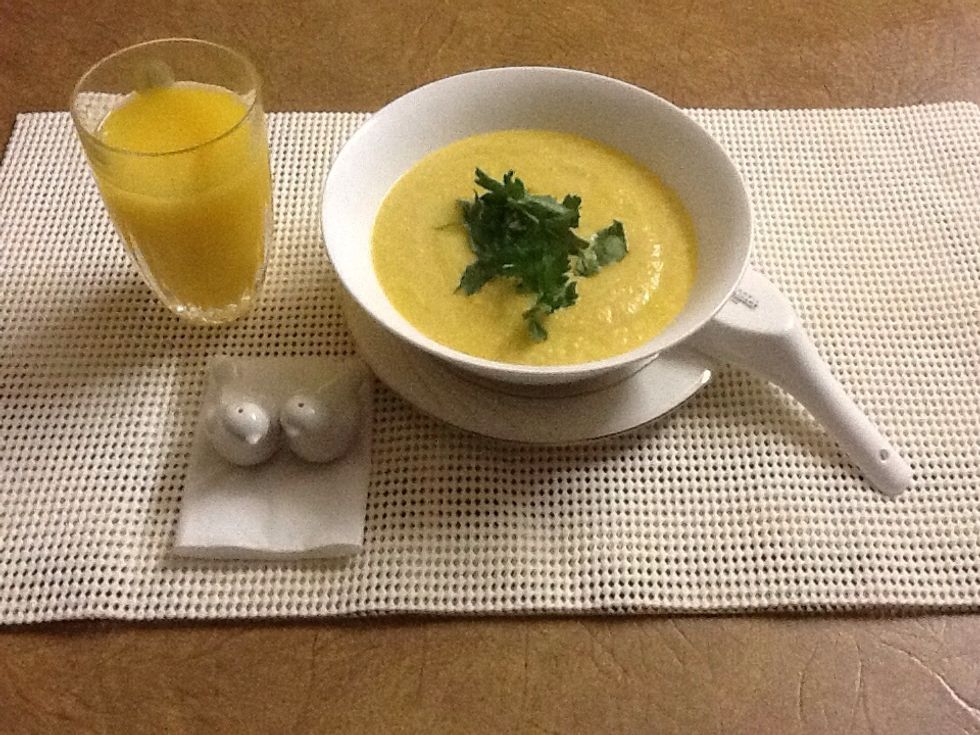 Last but not least.... ENJOY!!!👍👌✌️😋
1/4 of a chicken
3 stalks of celery
1 onion
1 turnip
2 carrots
2 leeks
parsley