How to make chicken rice mango lettuce wraps
BBQ chicken in a lime vinaigrette wrapped in lettuce with rice, cucumber, mango, green onion, and a creamy sesame soy ginger dressing. This will be a sure fire hit with anyone!
22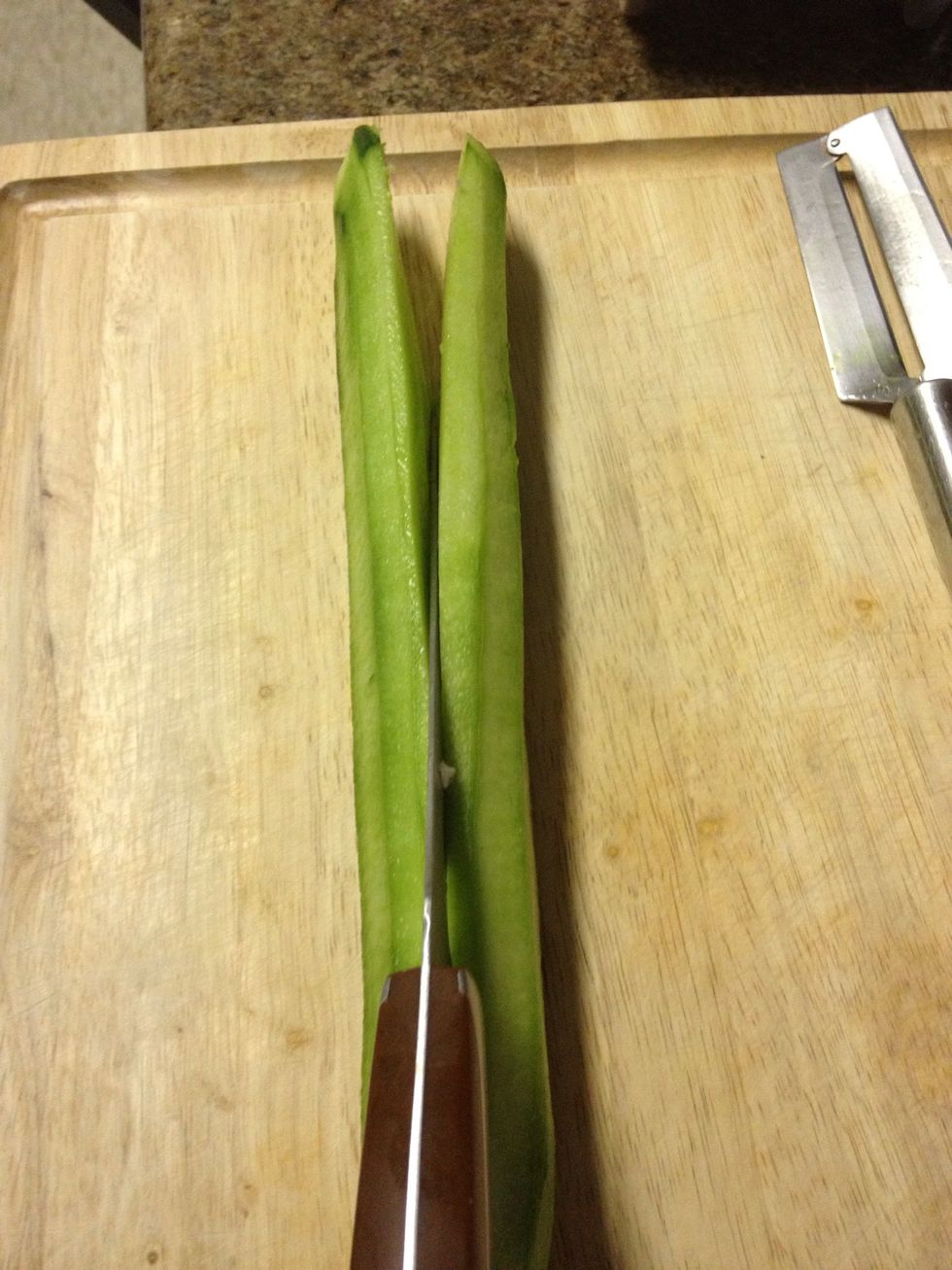 Peel and slice an English cucumber in half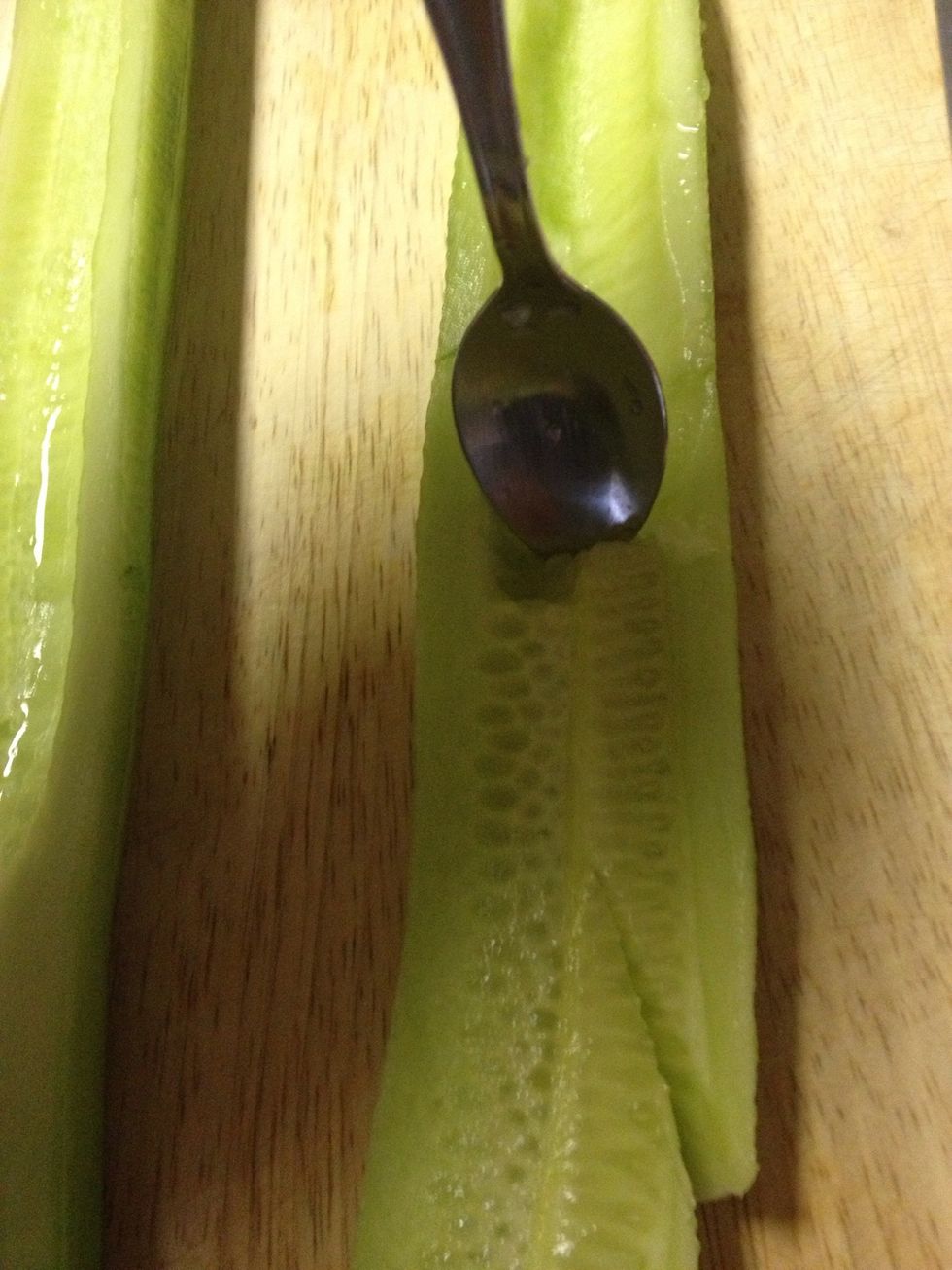 Scoop out seeds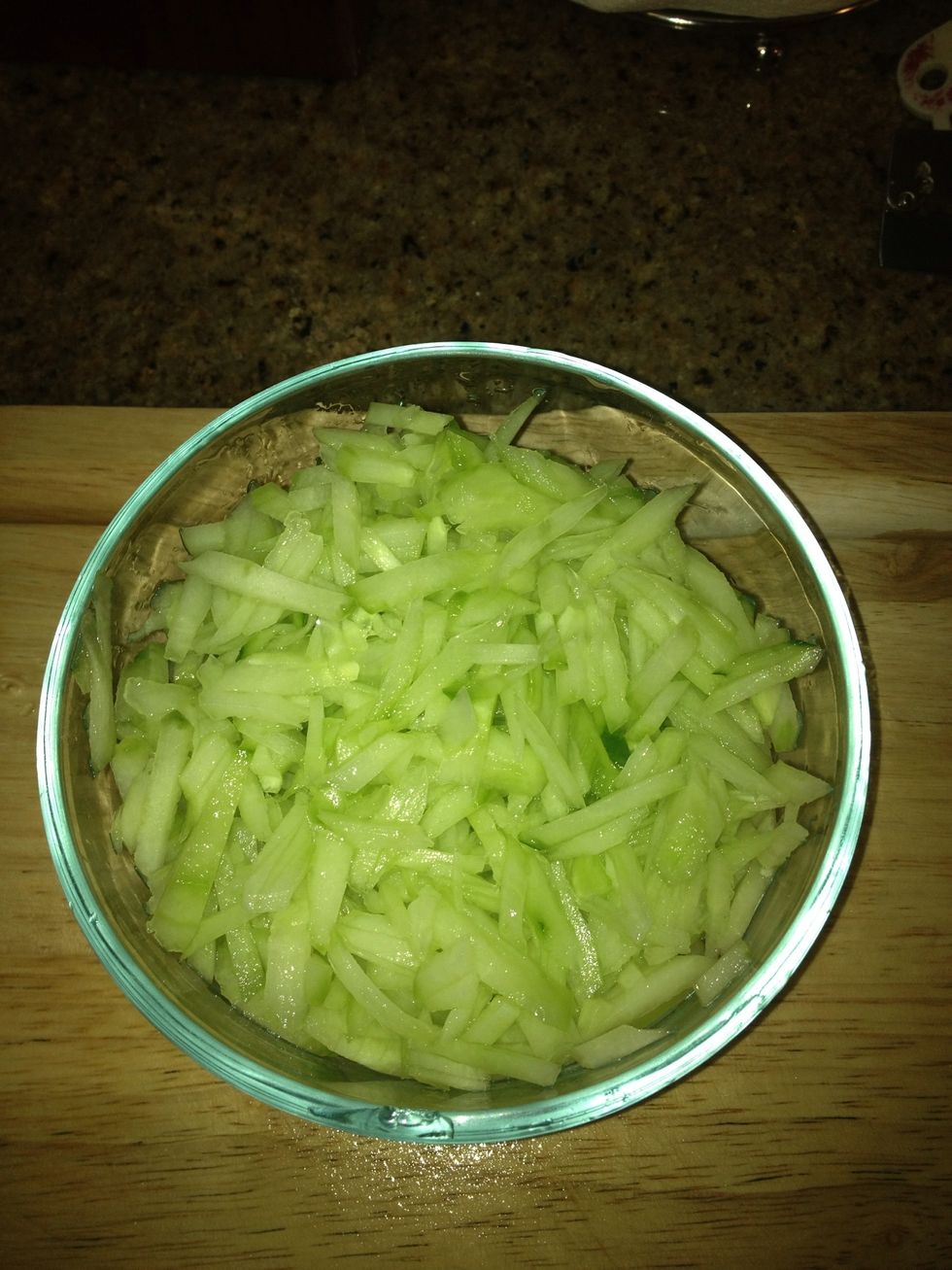 Slice into 1/8" matchsticks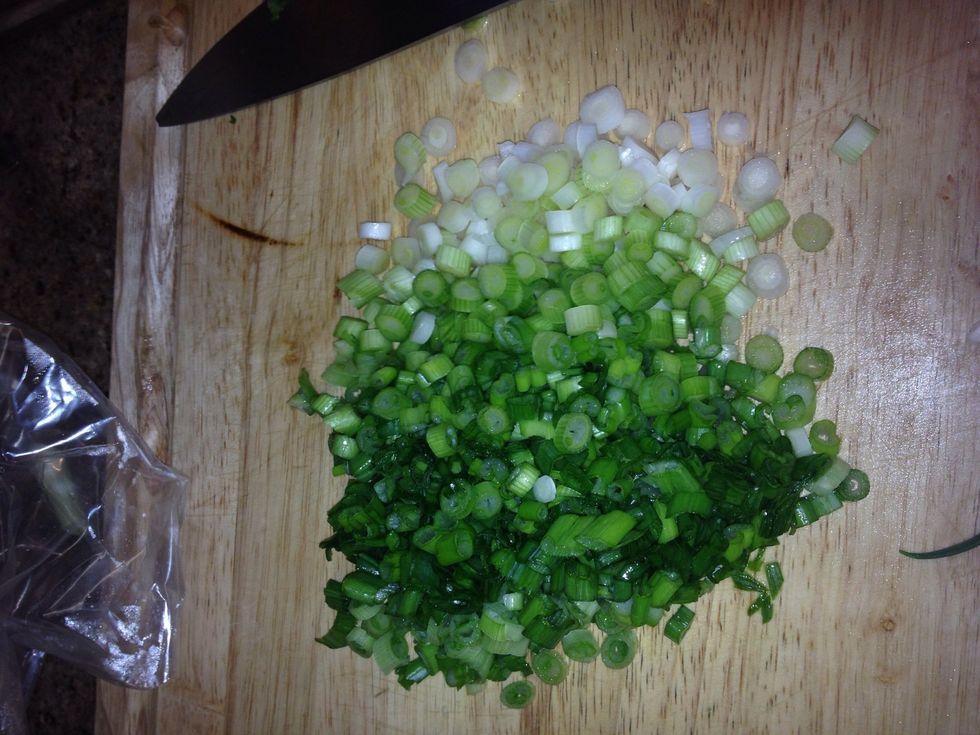 Cut the white and light parts of a bunch of green onions into 1/8" wheels.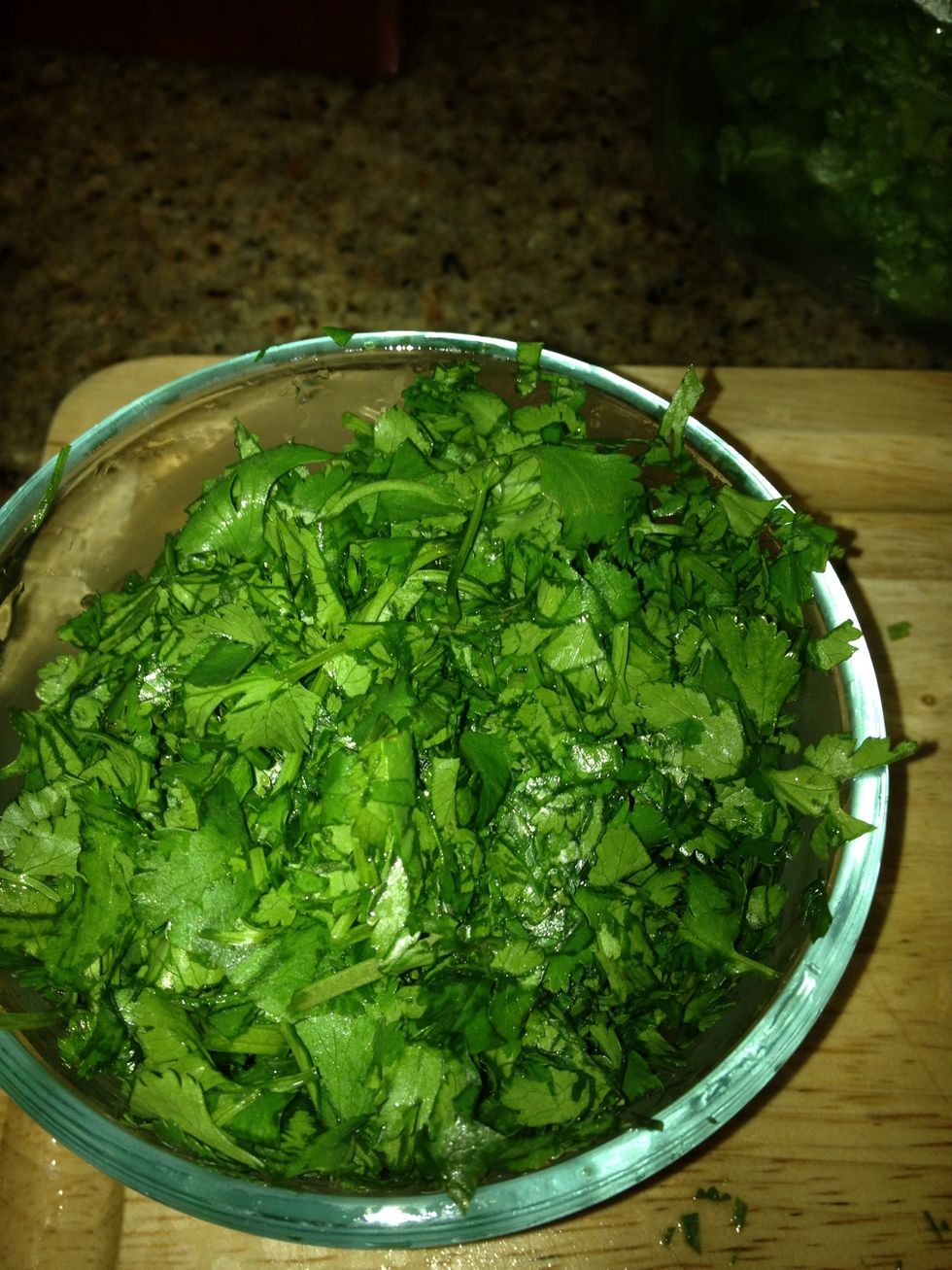 Wash and Chop 1/2 cup cilantro.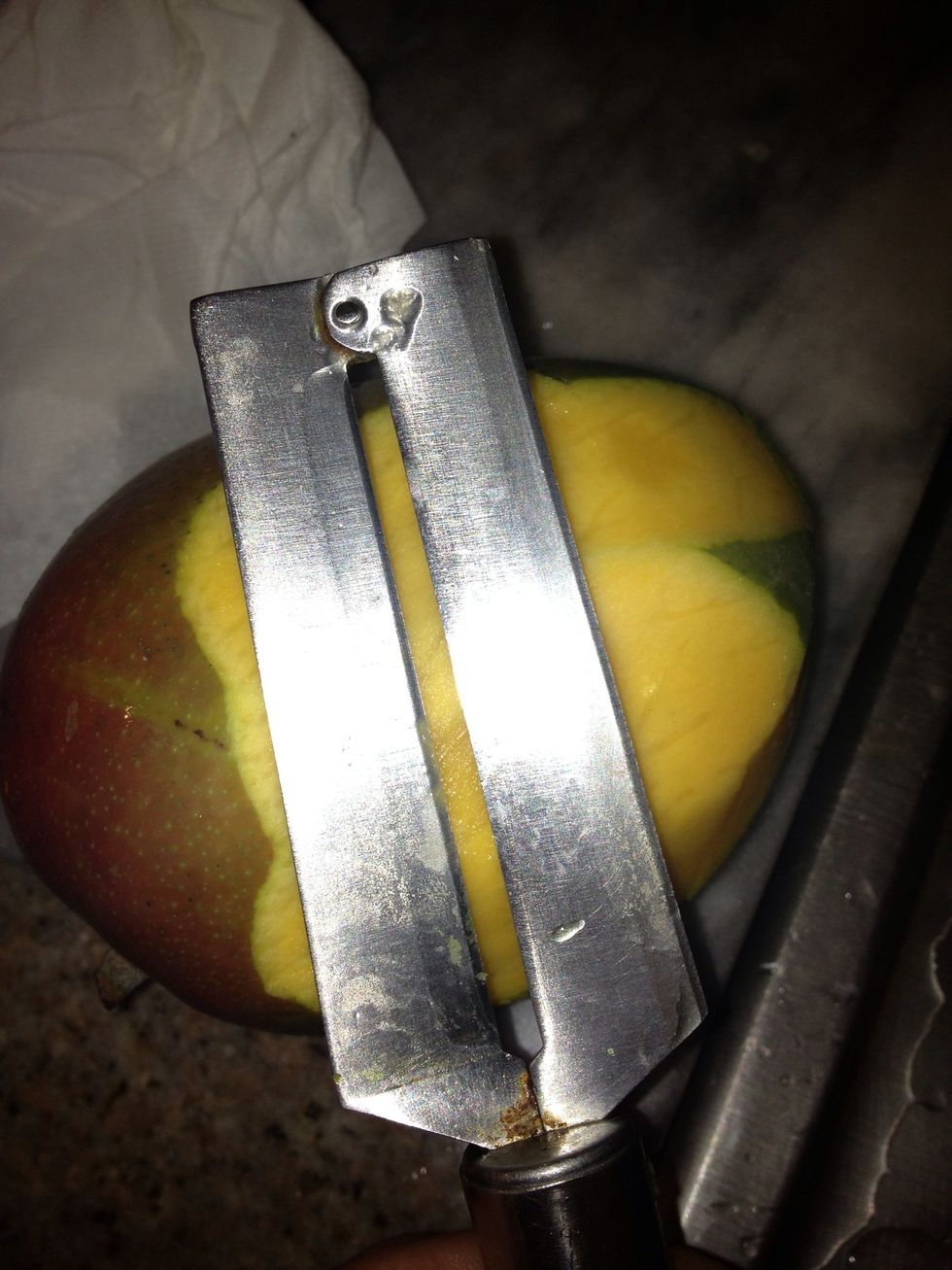 Peel a semi-firm mango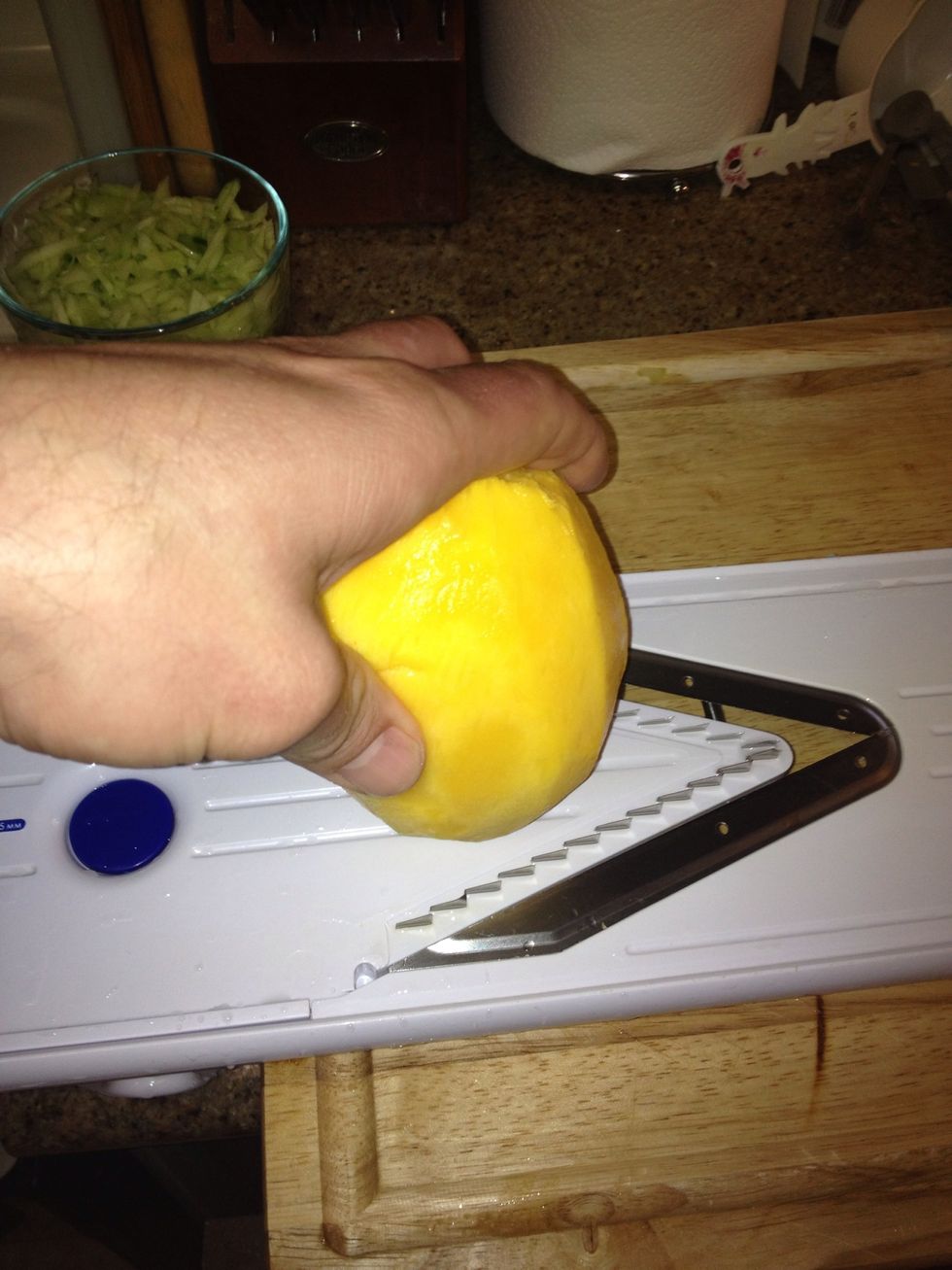 Slice into 1/8" matchsticks. It really helps to have a mandolin for this.
Watch the seed.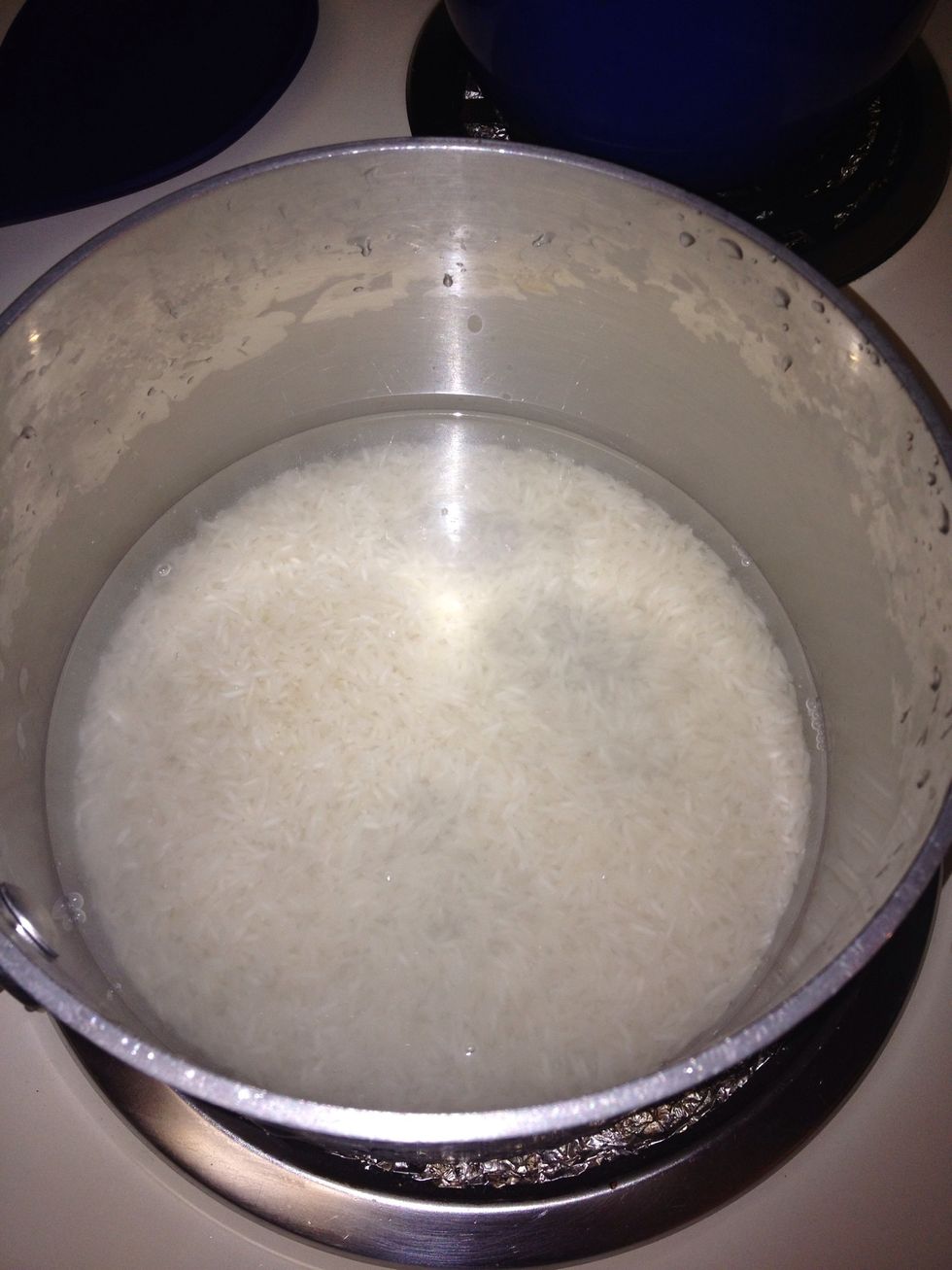 Triple rinse 1 cup of jasmine rice. Then fill pot with 1 3/4 cup water and 1 tsp salt. The rinsing helps to keep the rice from getting sticky.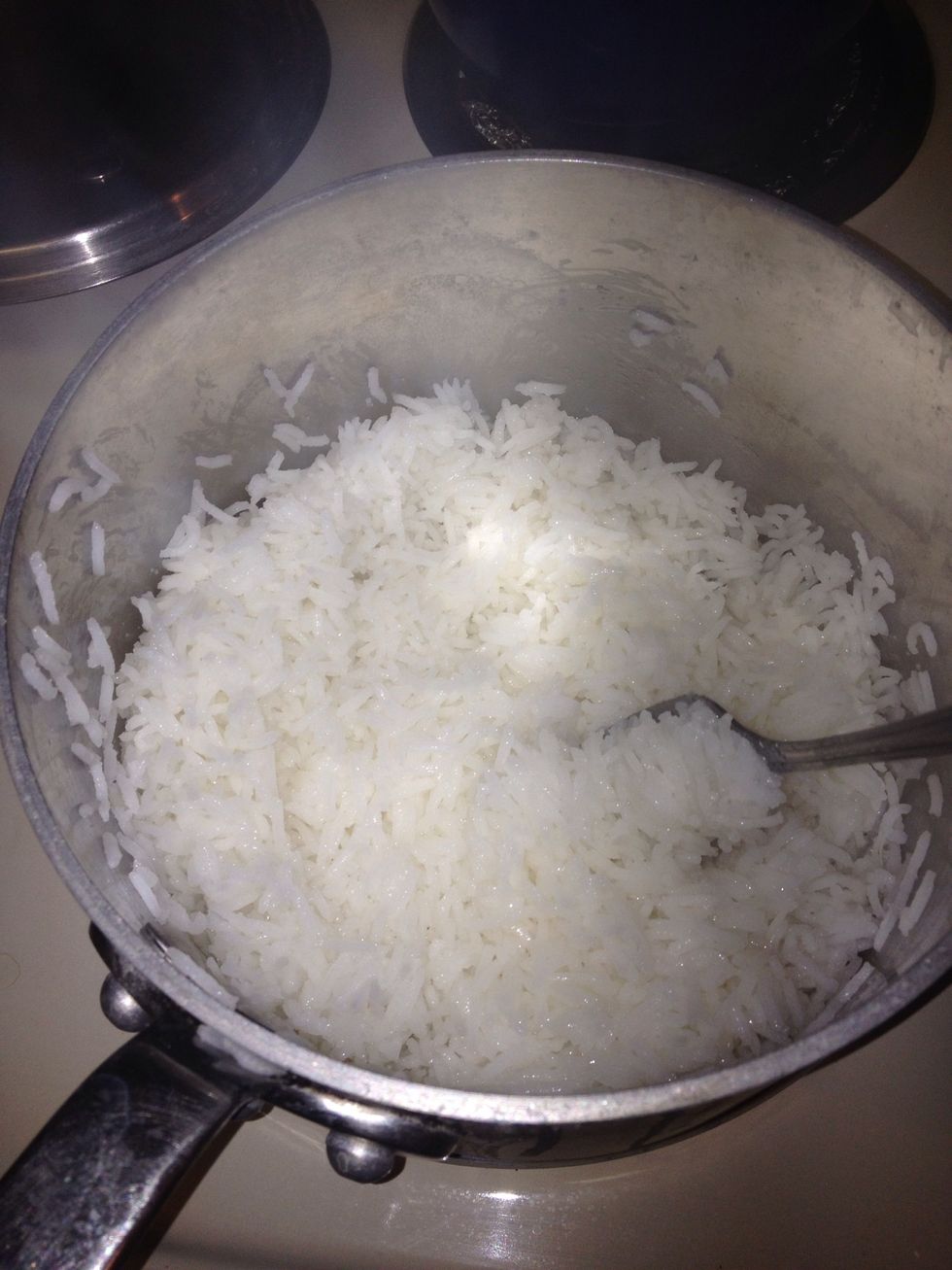 Bring mix to boil. Turn heat to low & simmer covered for 10-15 min, until water evaporates. Take off heat. Wait 10 min, uncover and fluff with fork. Cover once slightly cooled and keep at room temp.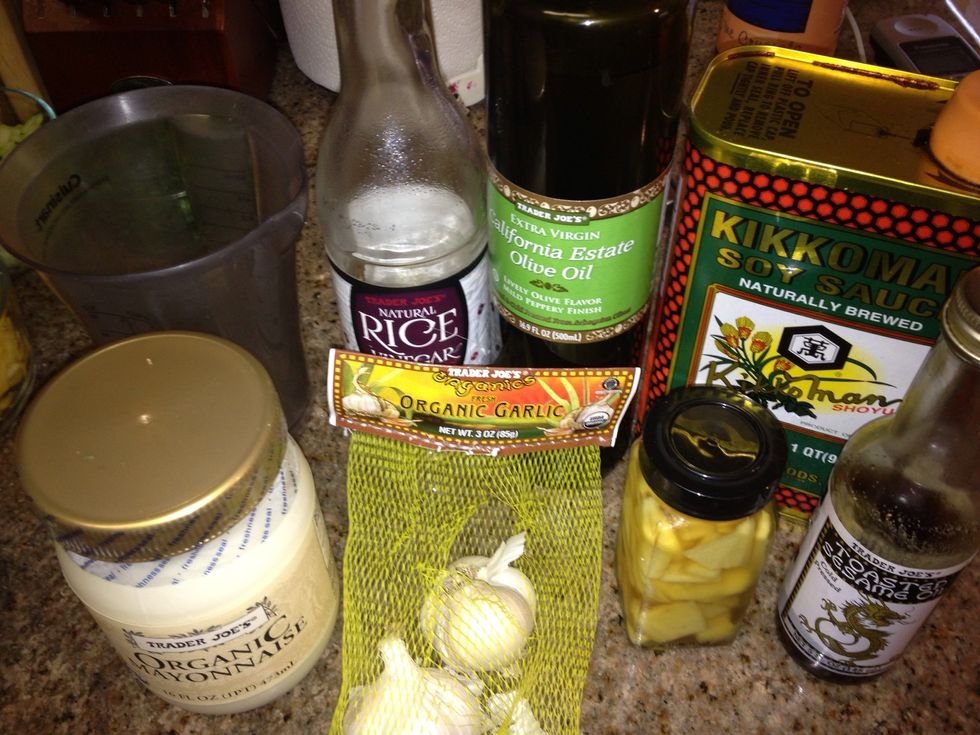 Make dressing; combine 3 tbsp mayo, 1 clove garlic, 2 tbsp fresh ginger roughly chopped, 1/4 tsp sesame oil, 2 tbsp soy sauce, 1/4 cup rice vinegar, and 1/4 cup olive oil in a blender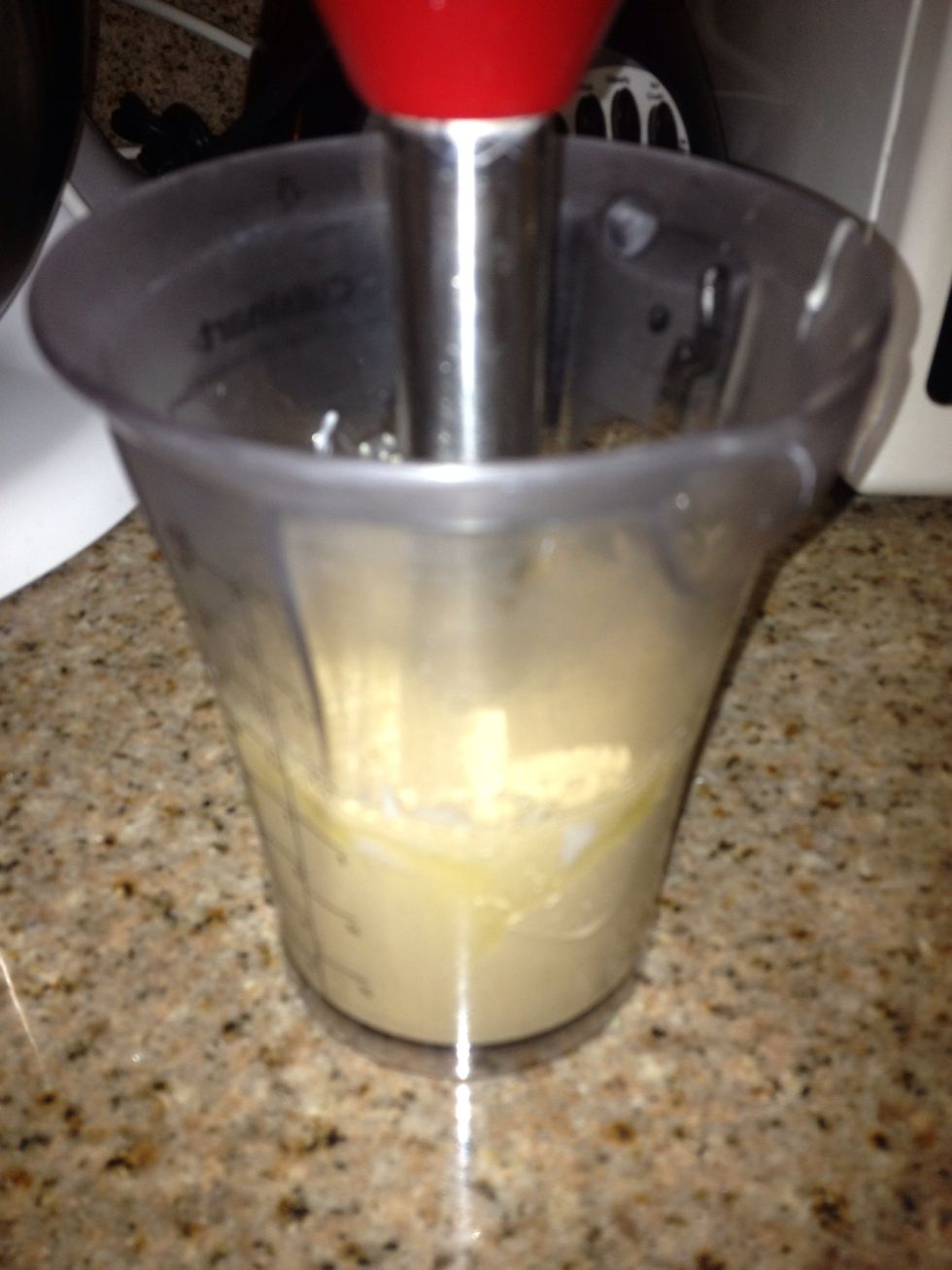 Purée until smooth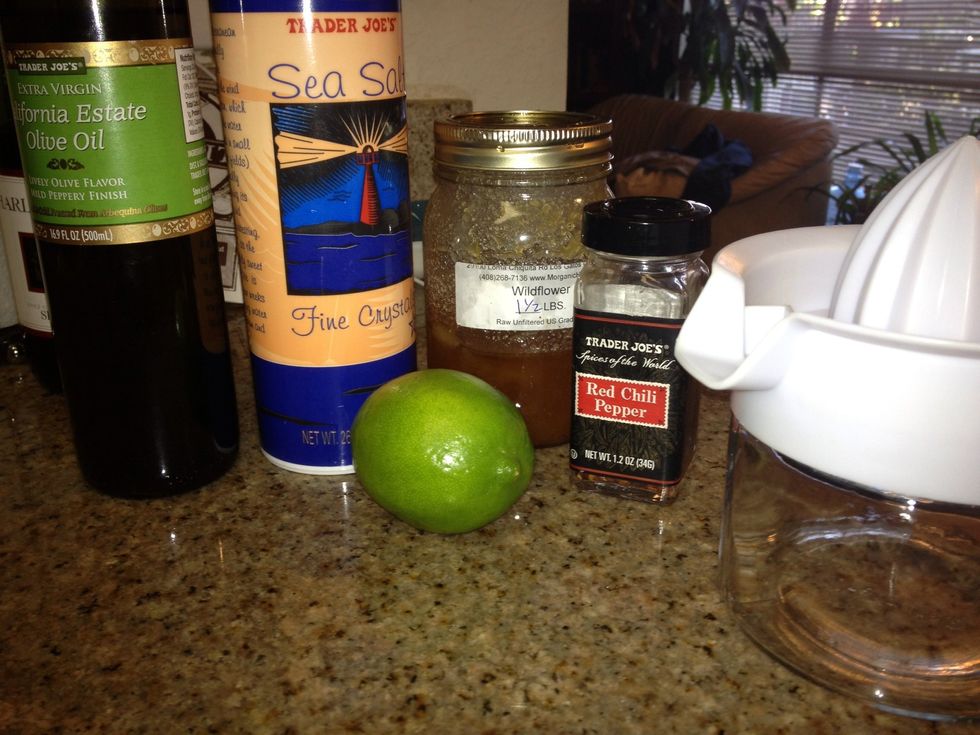 Mix up a sweet and sour lime vinaigrette : Juice of 1 lime ~2-3 tbsp, 1/2 tsp salt, 1/4 tsp chili pepper flakes, 1 tsp honey, and 3 tbsp olive oil.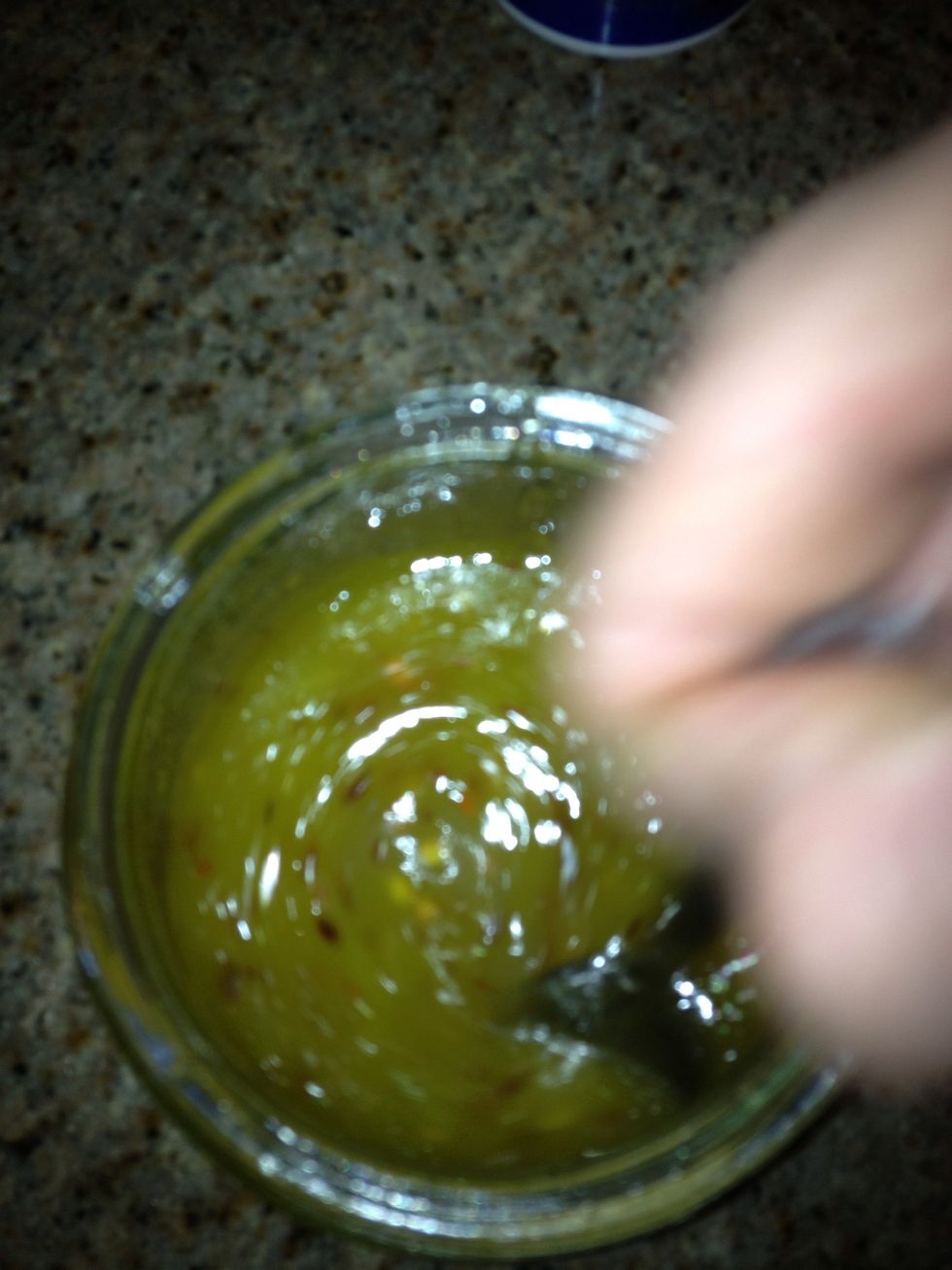 Mix it up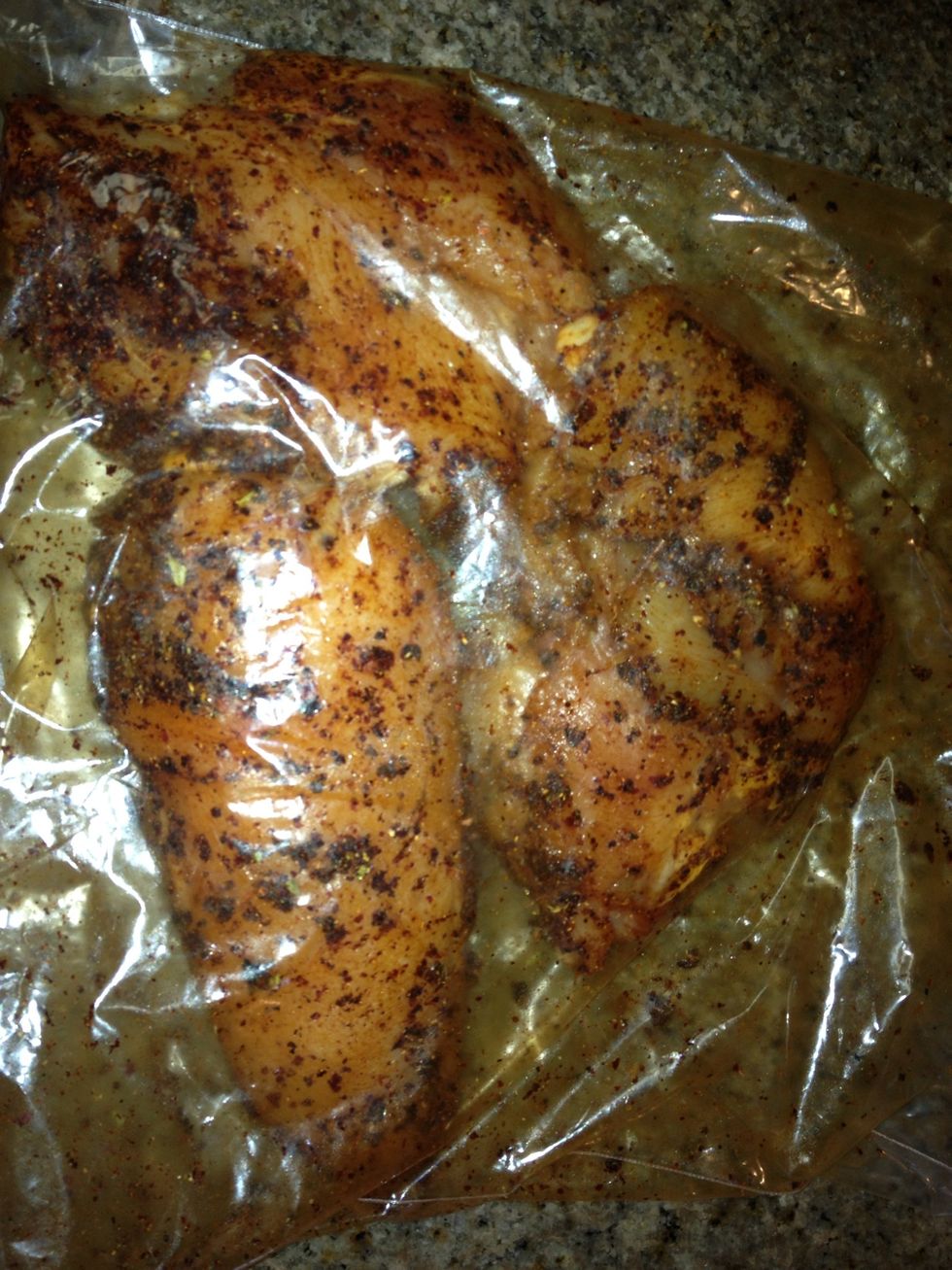 Rub 1 lb chicken breast with a spicy rub & pound thin to an even 1/2" thickness. I used ~2 tbsp chili powder, a dash of cumin, 1/2 tsp smoked salt, 1/2 tsp oregano 1/2 tsp black pepper & 2 tbsp oil.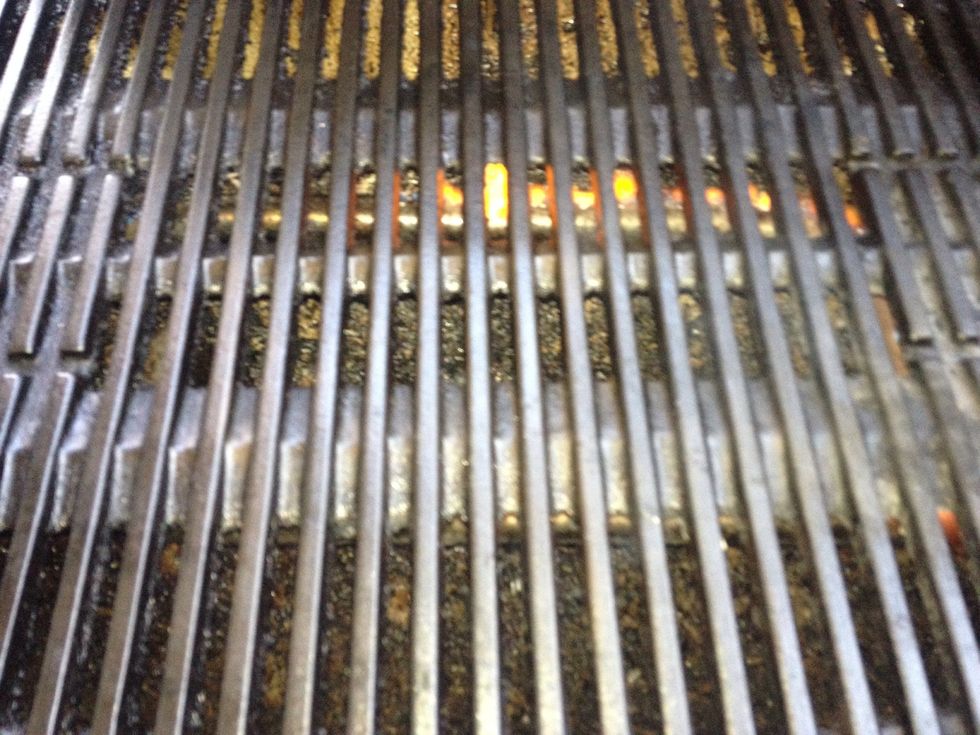 Clean & Preheat your grill. If you use a wire brush make sure it does not leave stray wires behind!!! Drizzle some oil on a paper towel & use it to wipe grill down right before you start grilling.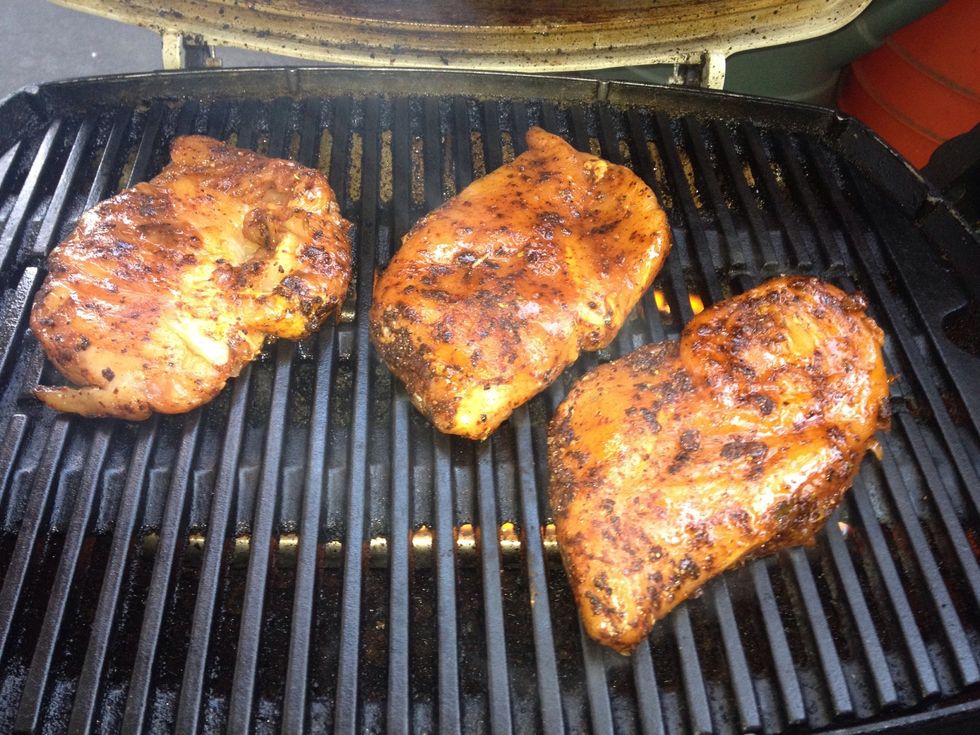 Add chicken. cook 3-4 minutes covered on medium, then flip. If grill heat is uneven- rotate pieces halfway through.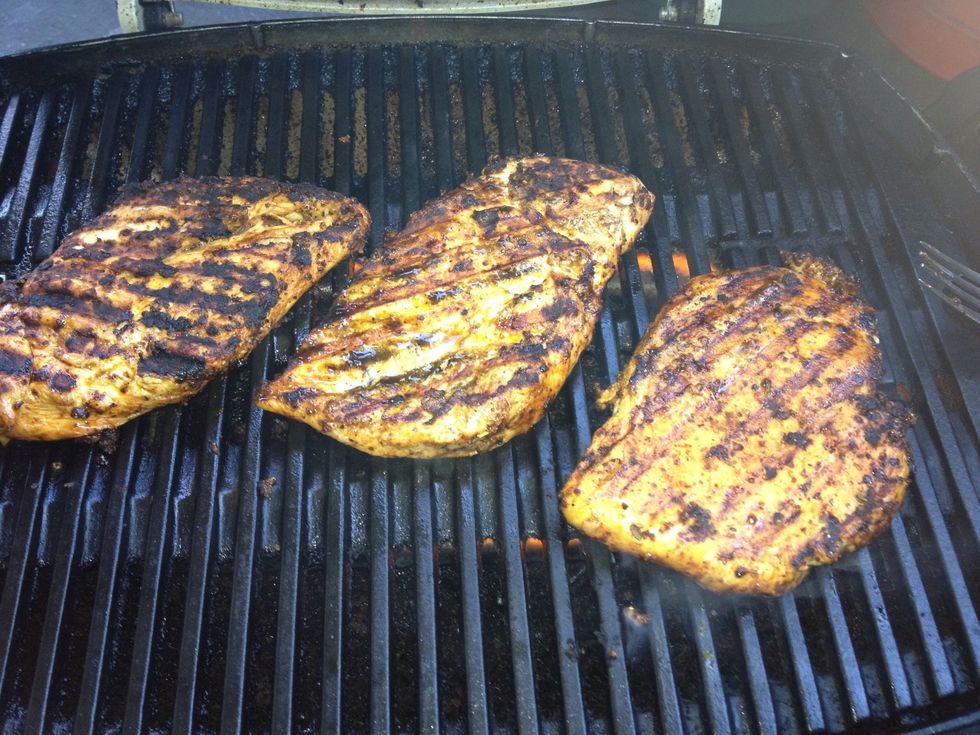 After another 3-4 minutes on the other side pull chicken.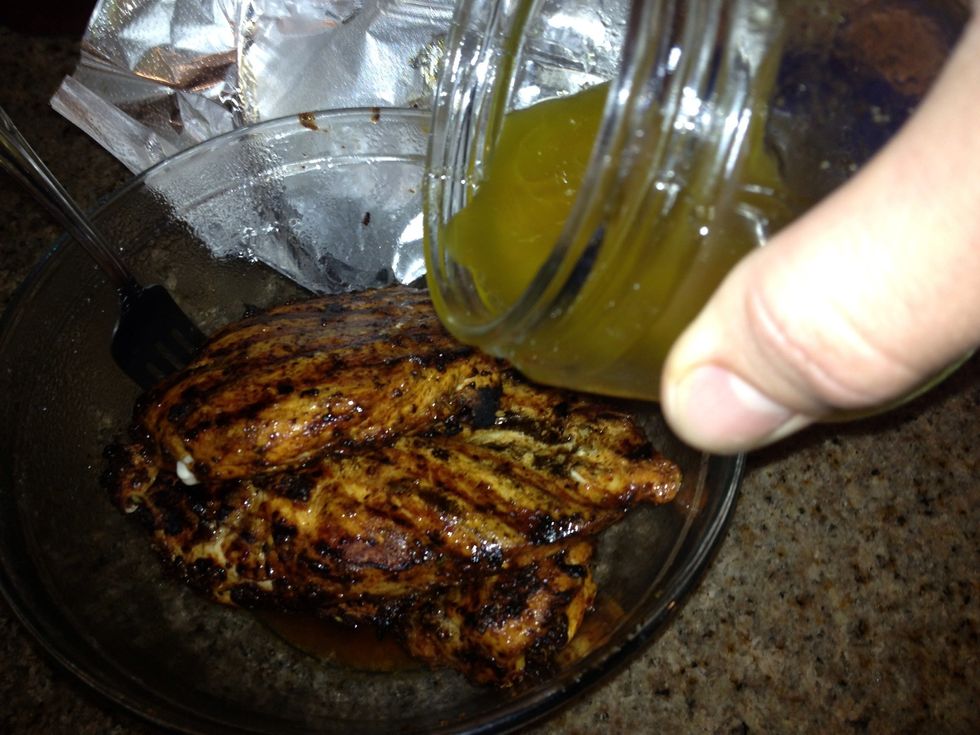 Pour lime vinaigrette over chicken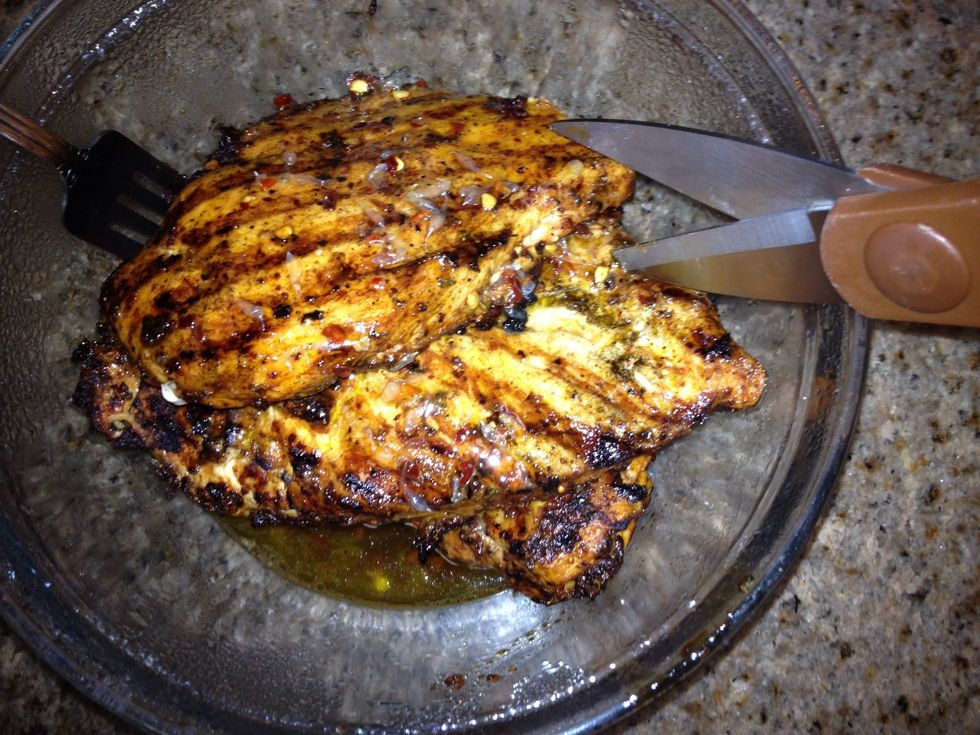 Break down chicken. I find scissors easy but it should be more of a shred not chopped.
Set out all wrap ingredients and let everone make their own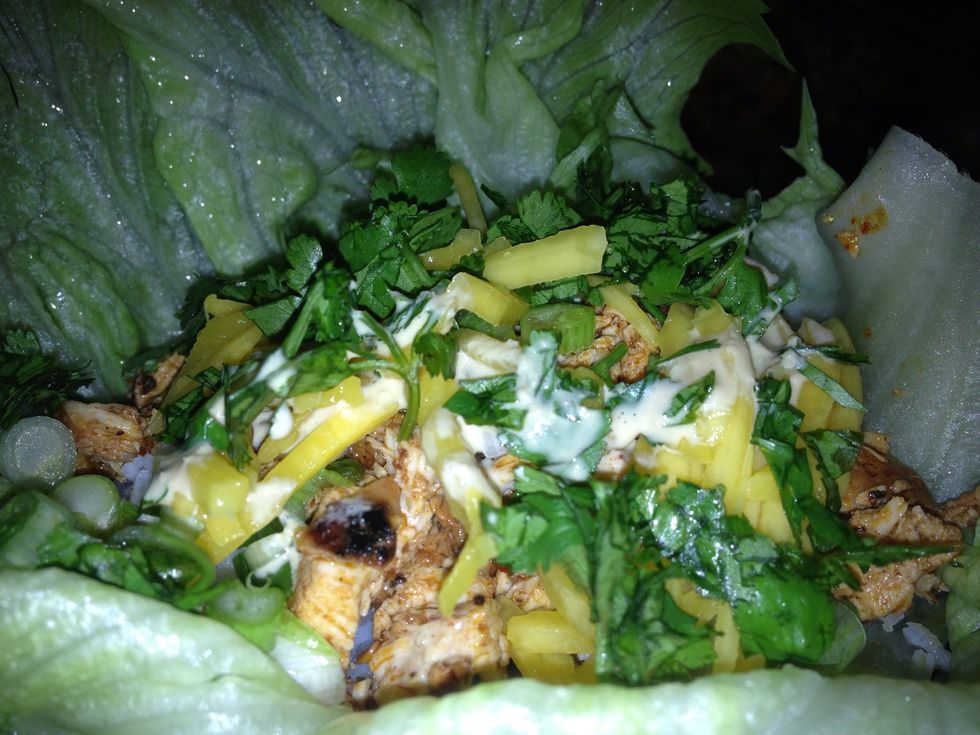 I like to lay the rice down first followed by chicken, then some dressing, the veges, and a little more dressing.
Roll up, eat, & enjoy!! 🍴 Have forks and napkins handy these are messy. Fortunately pretty low cal so you can have a couple and not feel like 💩about it.
1.0 Cucumber
1.0bnch Green onions
2.0 Limes
1.0 Mango
2.0in Ginger peeled
1.0 Bibb lettuce or iceberg lettuce
1.0lb Chicken breast
3.0Tbsp Mayonnaise
2.0Tbsp Soy sauce
1/4c Rice vinegar
1/2tsp Sesame Oil
2.0tsp Salt
1/2tsp Pepper
1/2tsp Chili Pepper Flakes
1.0tsp Honey
1/4c Rice wine vinegar
6.0Tbsp Vegetable Oil
1.0c Jasmine rice