First you heat up the bottom piece of the tortilla.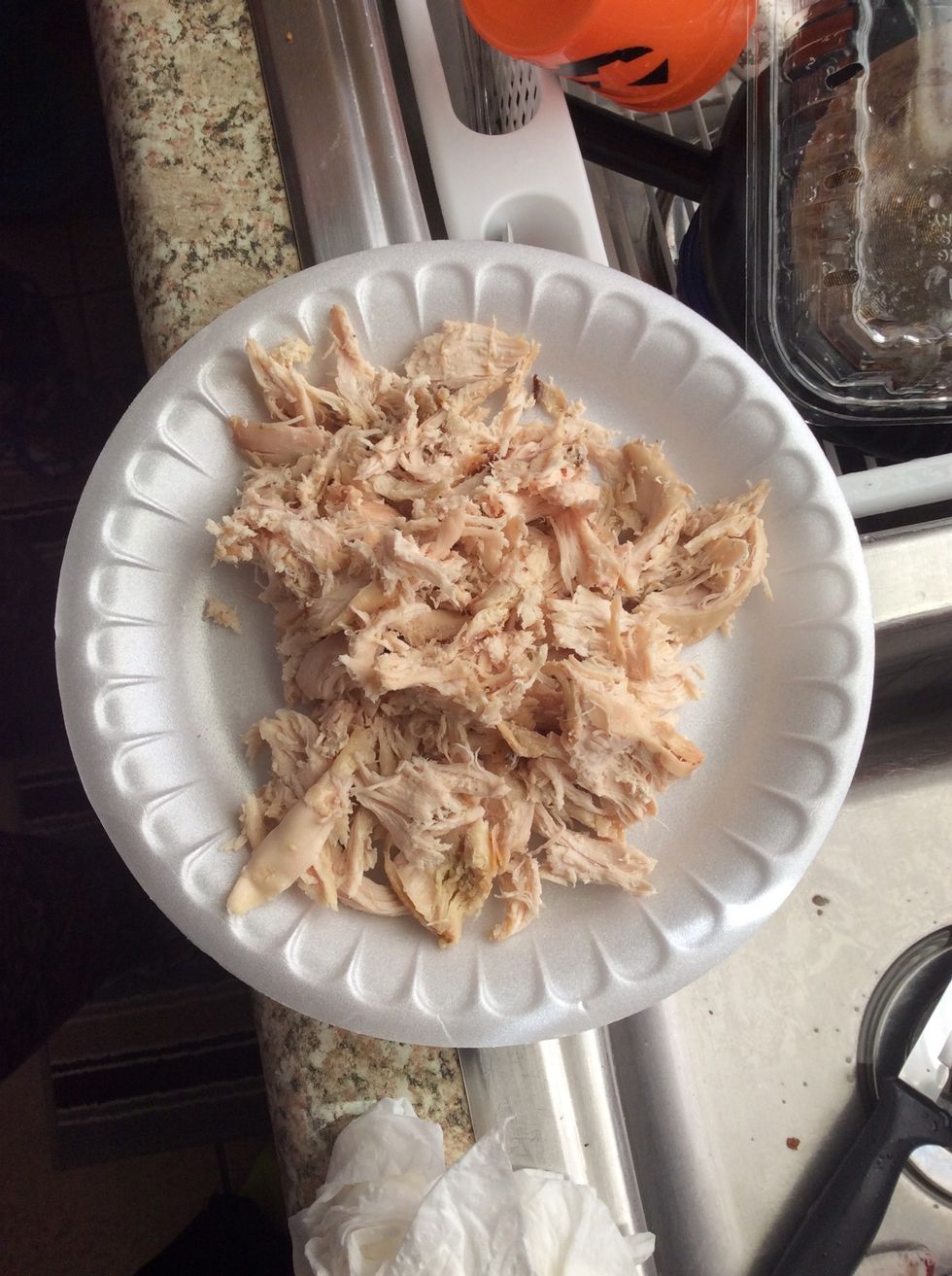 Then, you shred your chicken!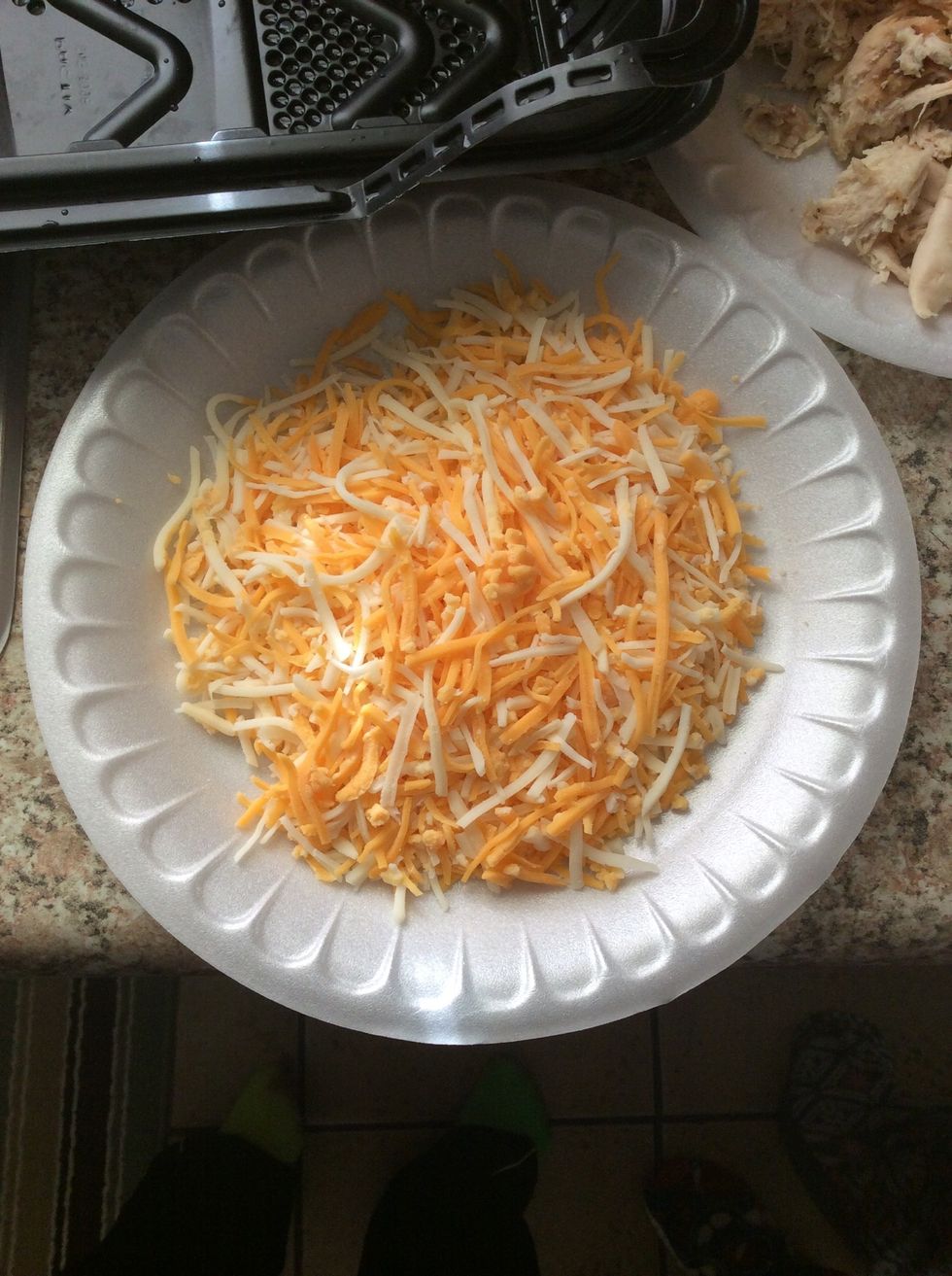 Next, get your cheese ready.
Add your chicken and cheese. Start heating your top piece of the Quesadilla.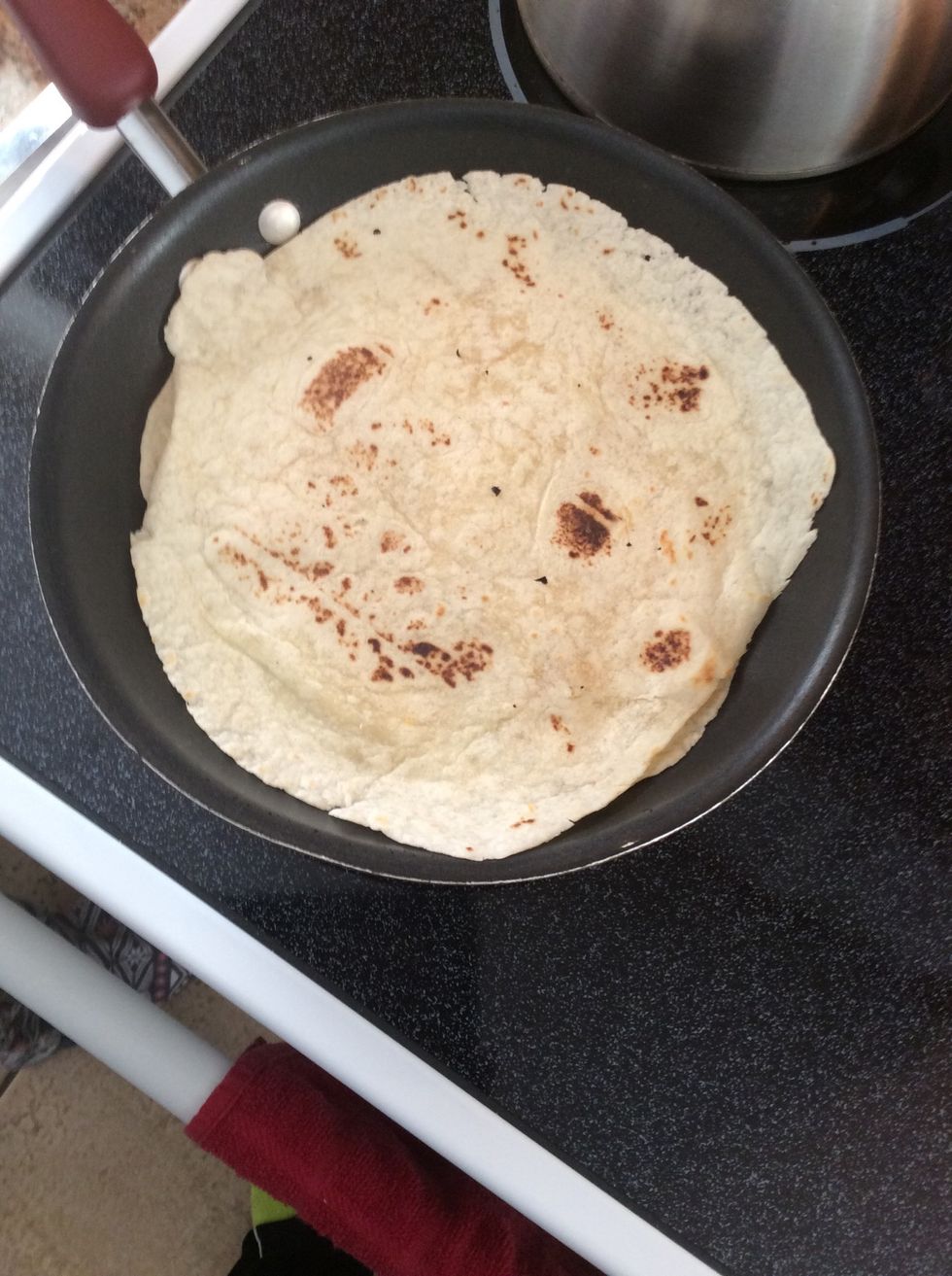 Put it back in the pan and let the cheese melt. Flip it until both sides are splotted brown.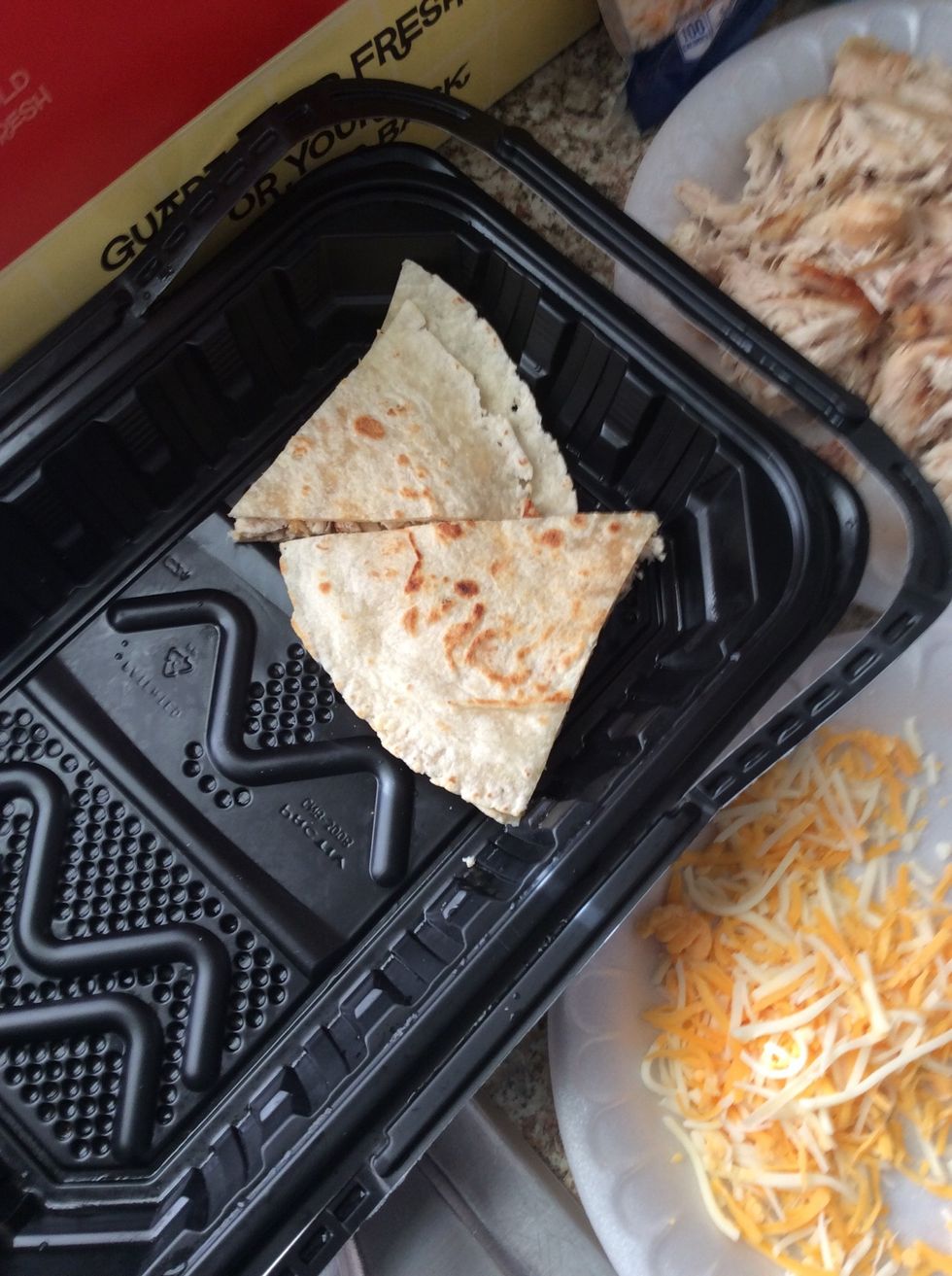 Cut them into wedges and you have your Quesadillas.
4.0c Shredded Chicken
2.0c Mexican Four Cheese
8.0 Tortillas