How to make chicken pot pie soup
This is a healthy soup guaranteed to warm the soul. (Recipe found on Pinterest)
31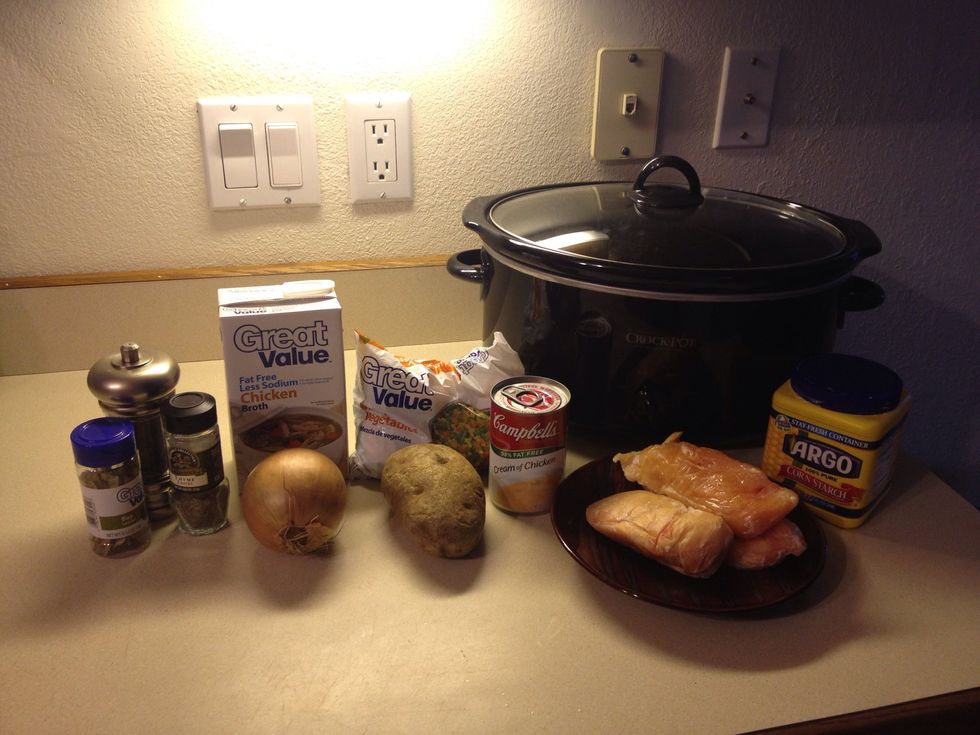 Gather your ingredients!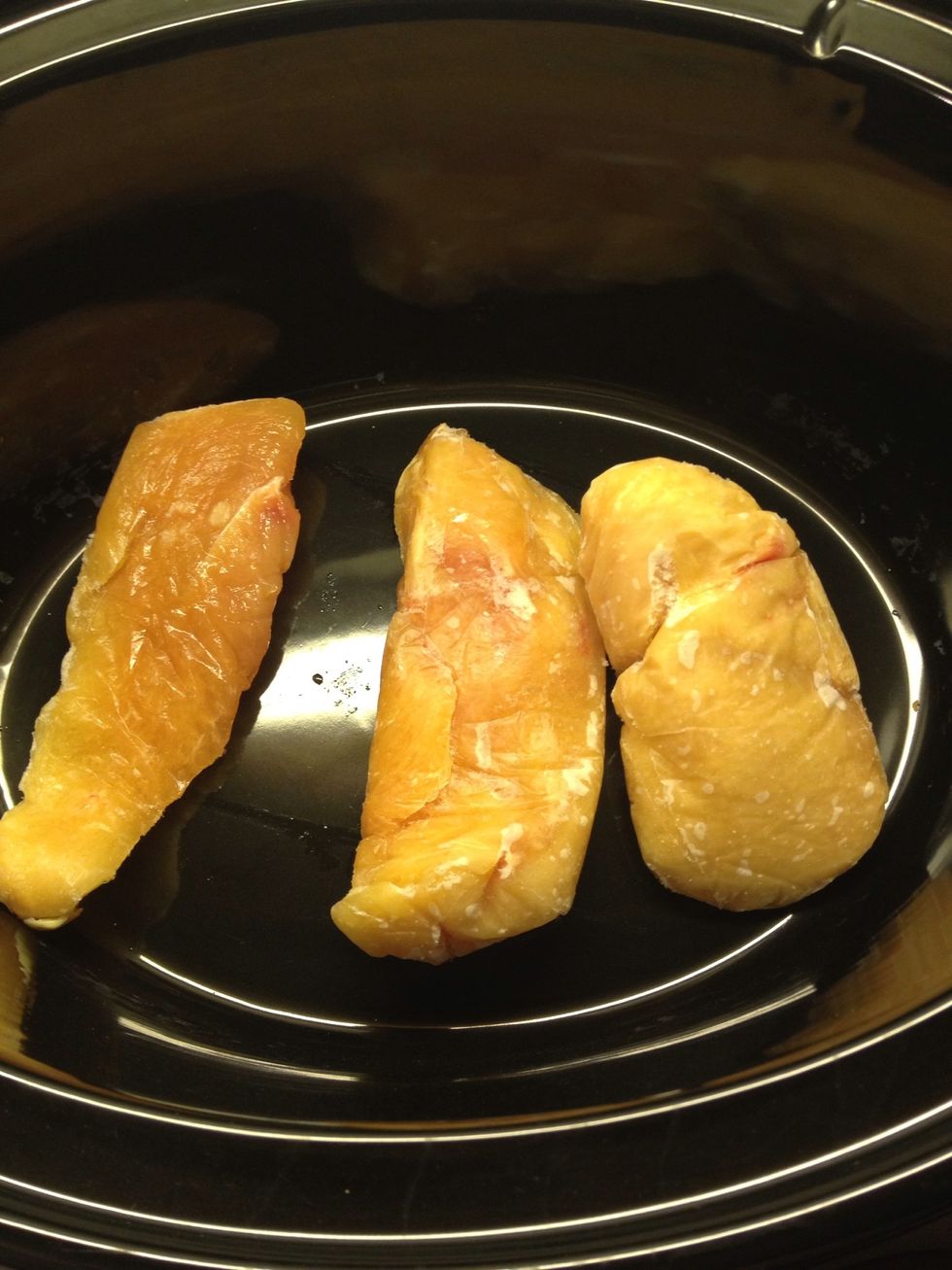 Place the 16 ounces of chicken into the crockpot. I freeze my chicken but they can be unfrozen as well.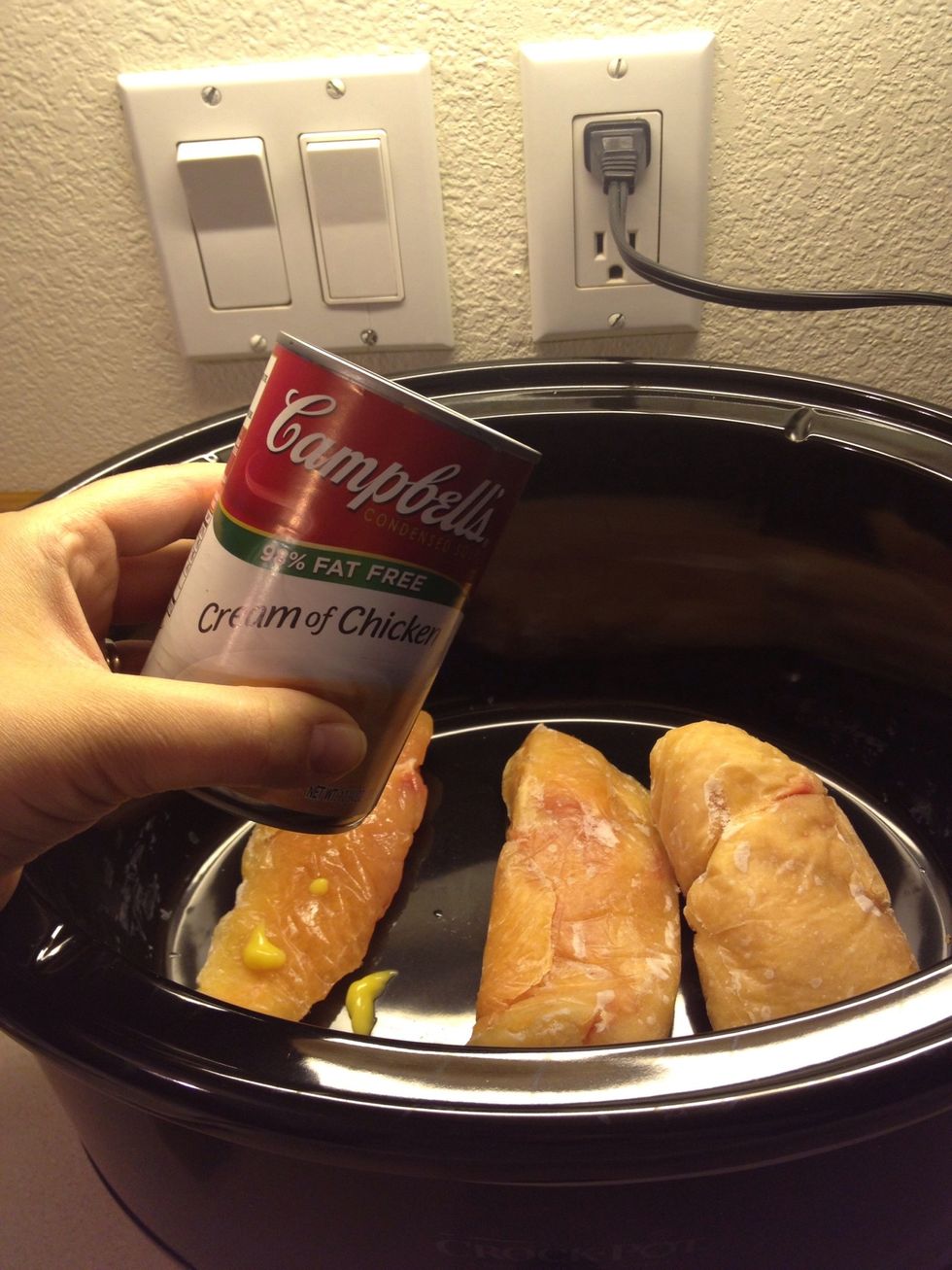 Add in the can of cream of chicken soup. Don't mix with water or milk like the can instructs.
Add in 4 cups of your chicken broth. Or the whole 16 oz container. This recipe is a healthy version. You can use regular soup and broth if you want.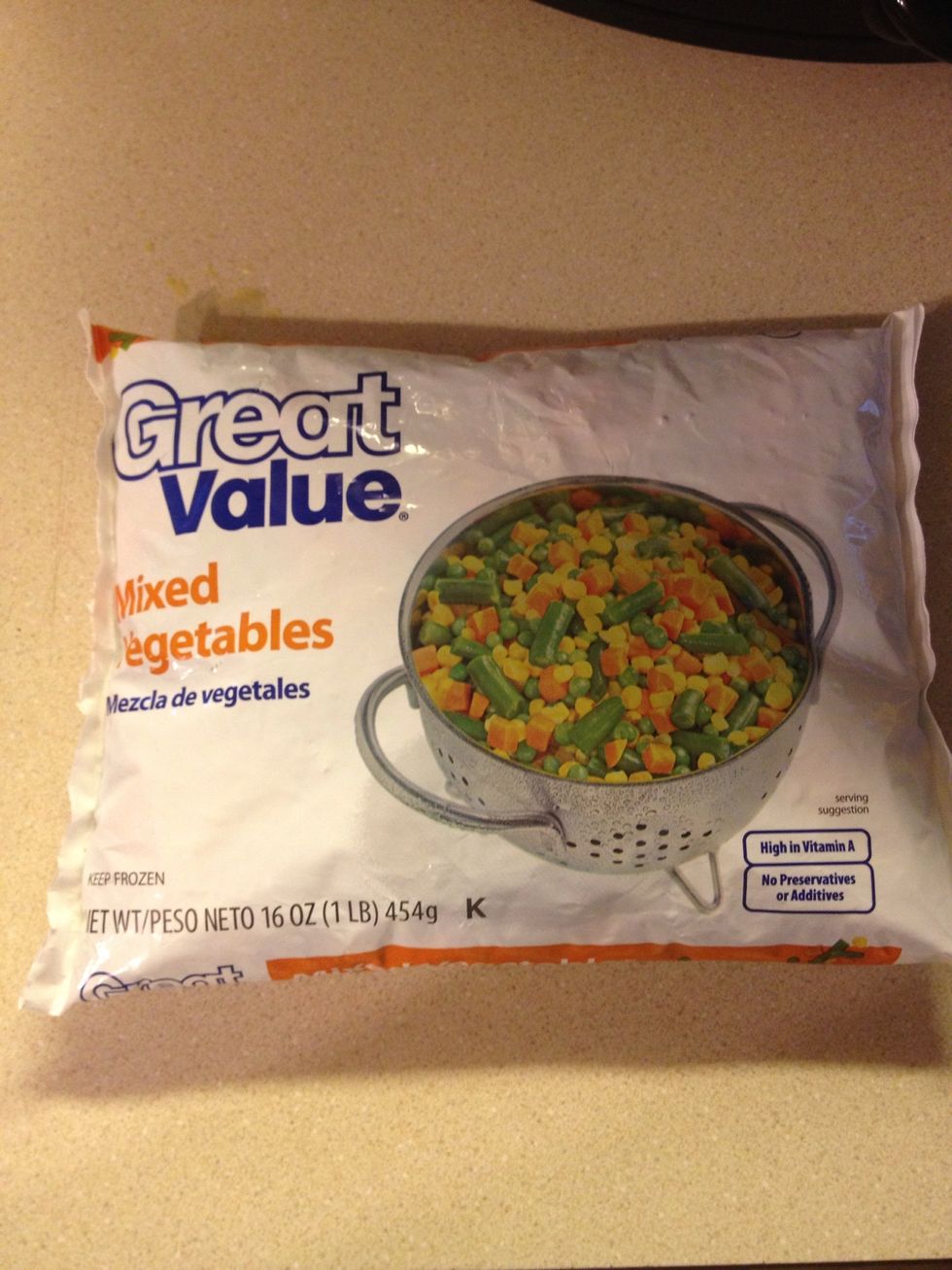 Add in 16 oz bag of mixed veggies.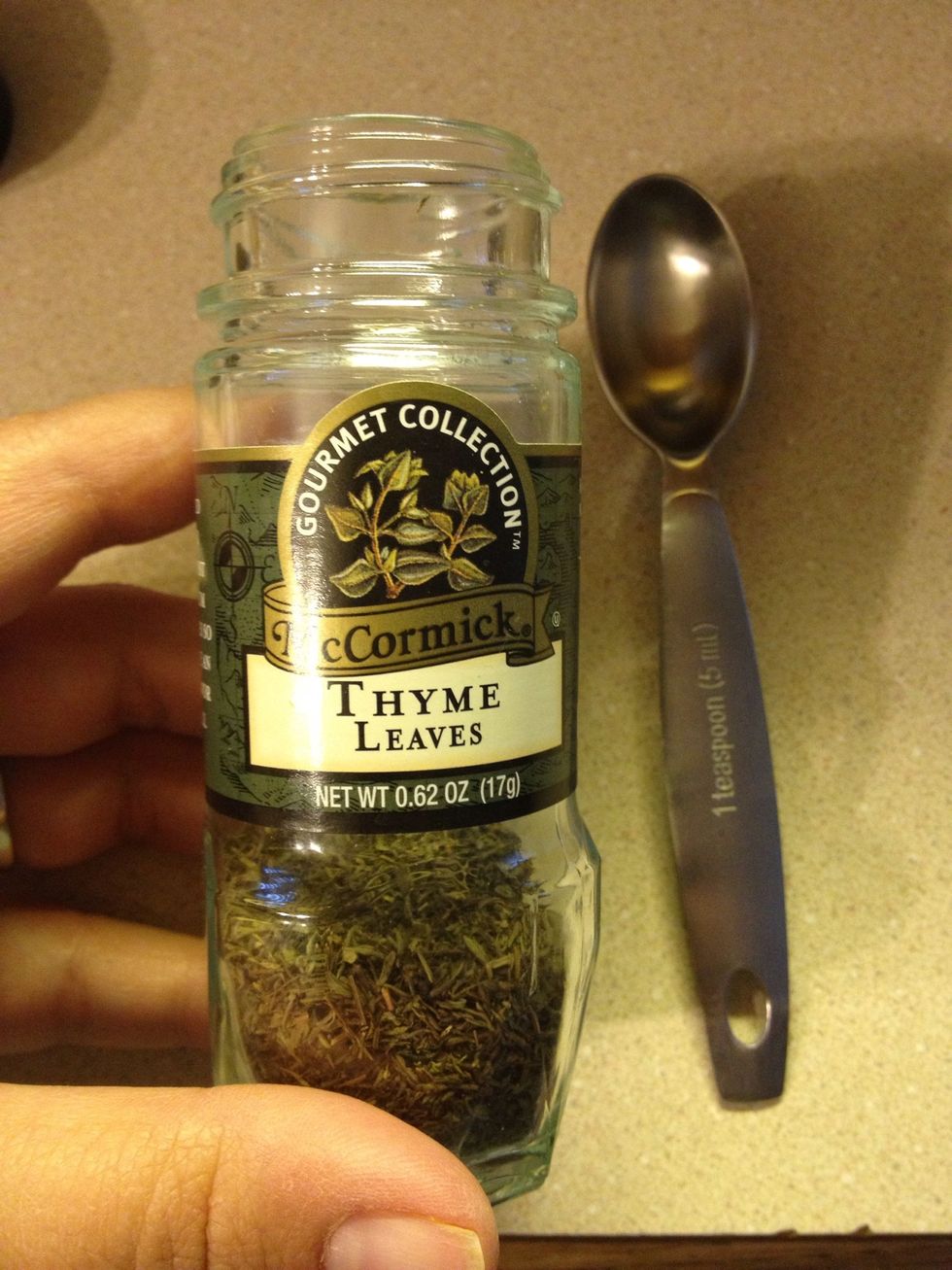 Add 1 teaspoon of thyme.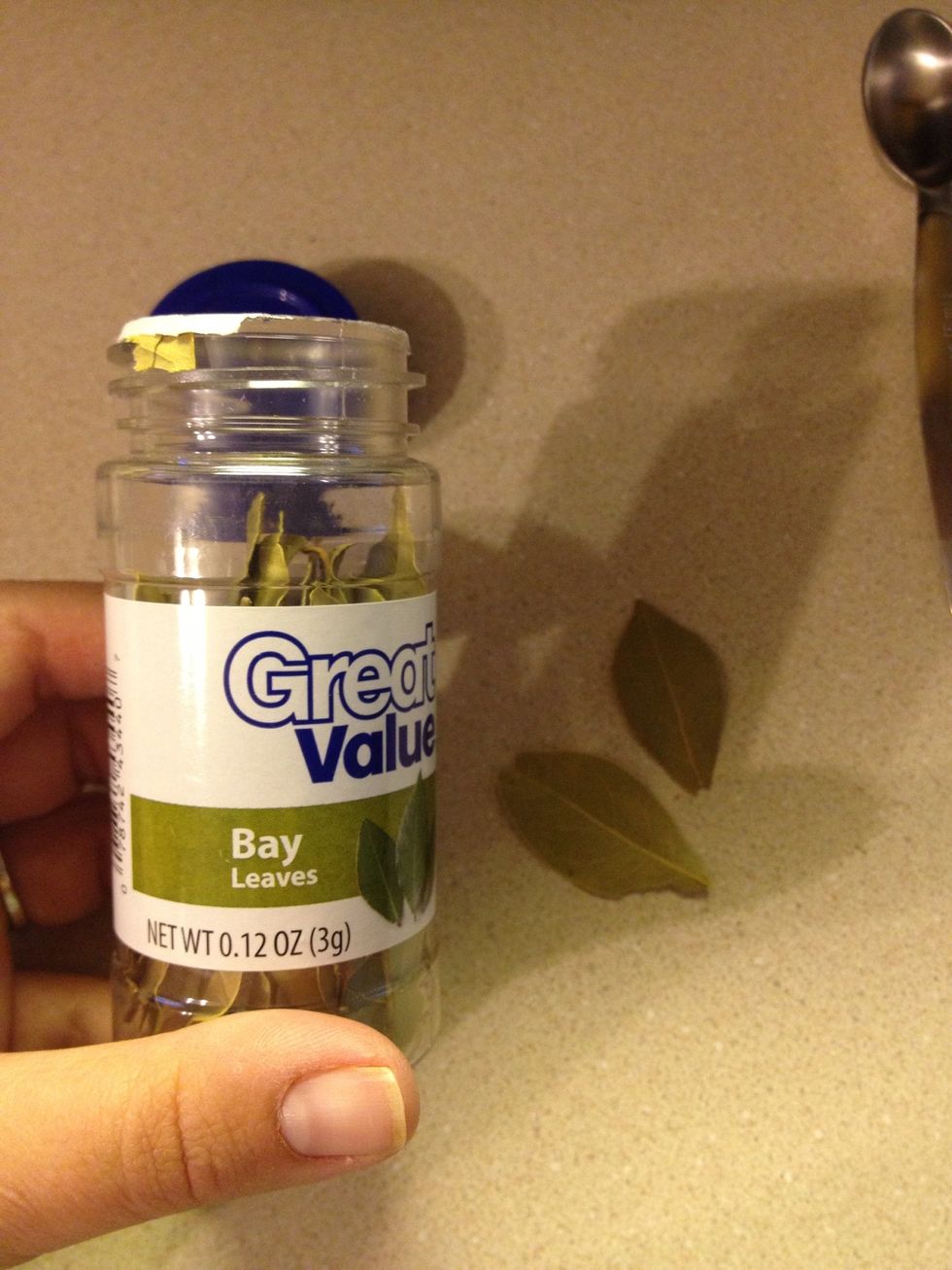 Add 2 bay leaves. If you have larger bay leaves one should be okay.
Add 1 teaspoon of pepper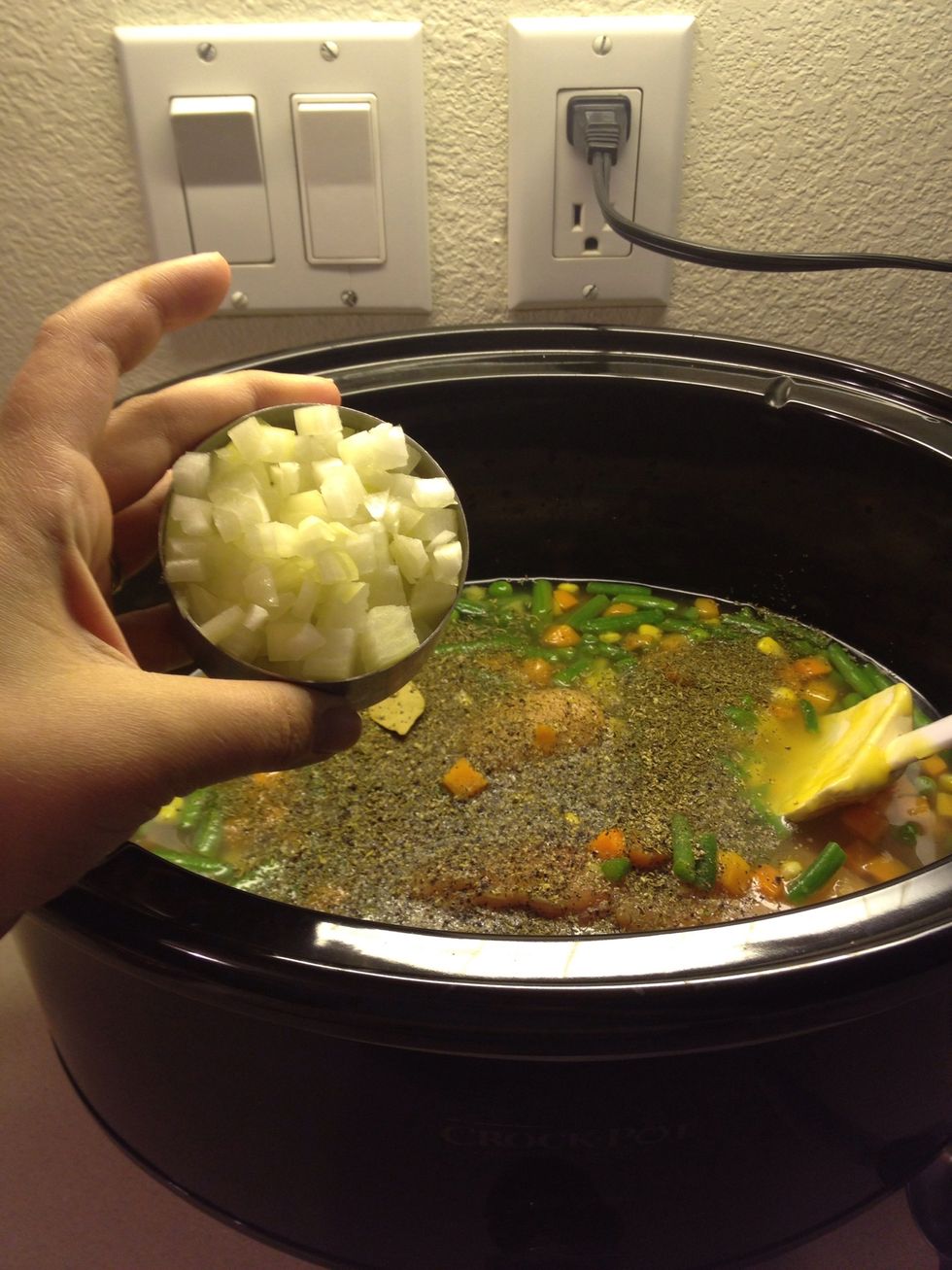 Dice 1/2 cup of onions.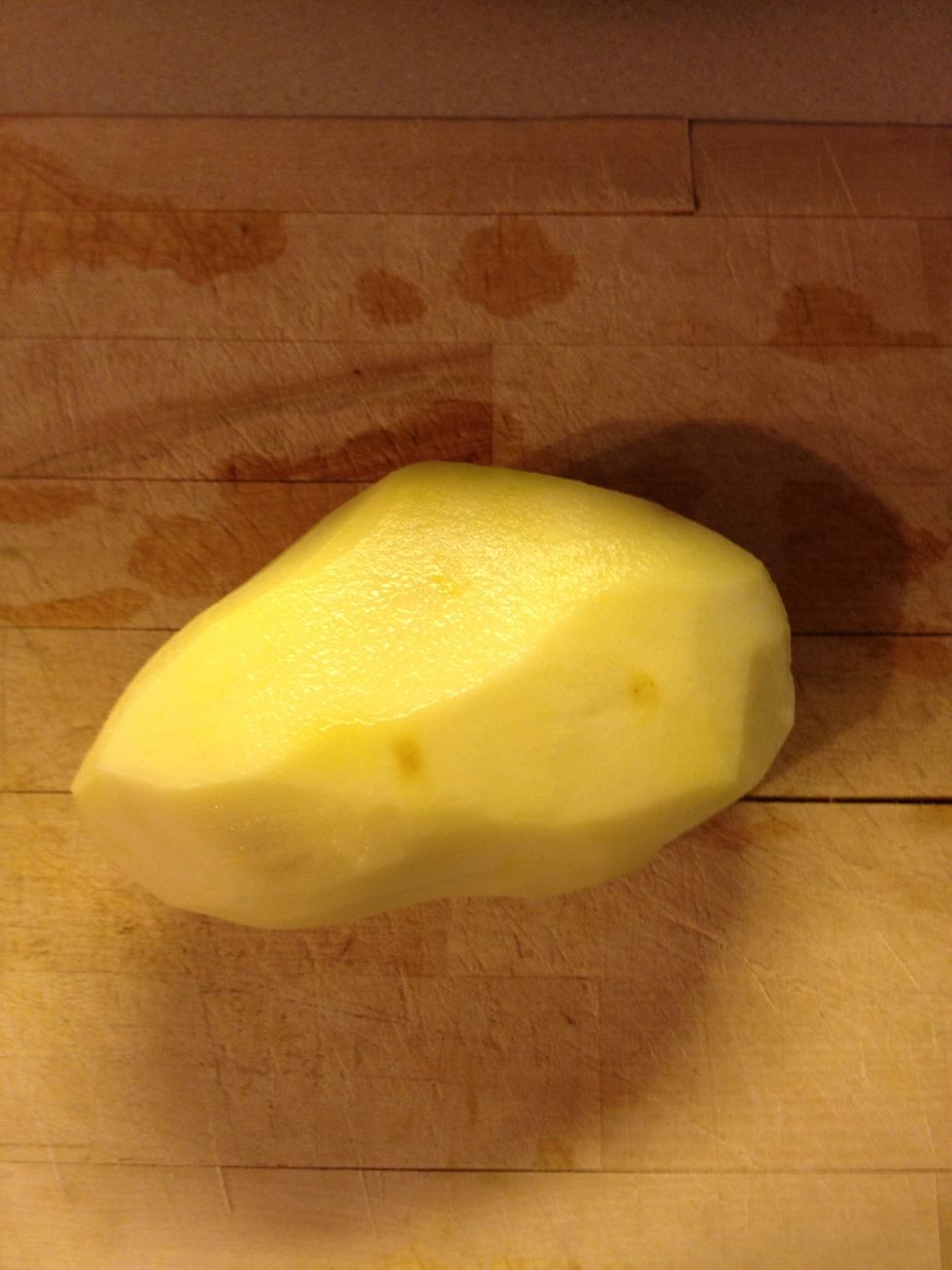 Peel your potato.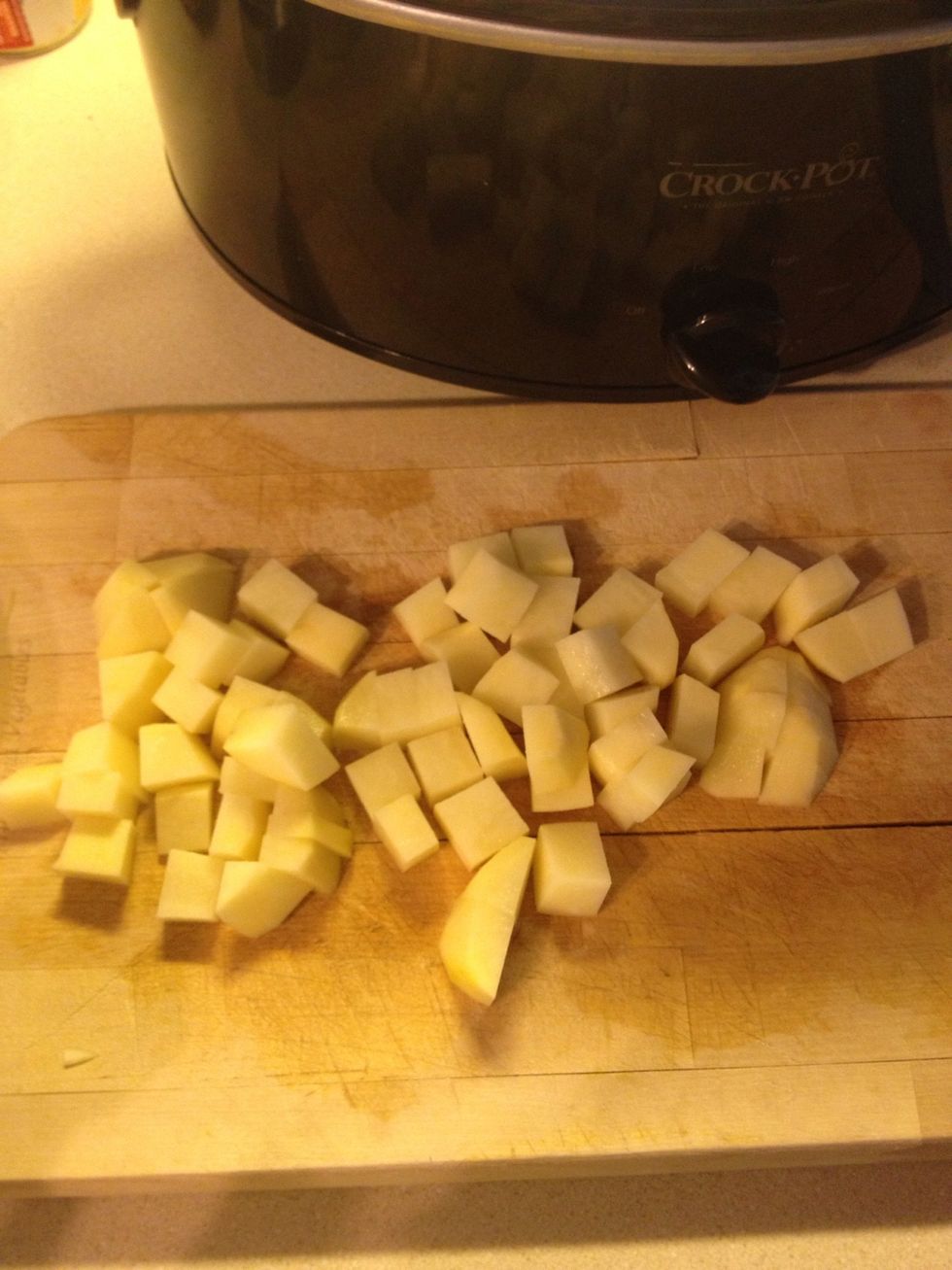 Dice up one cup worth.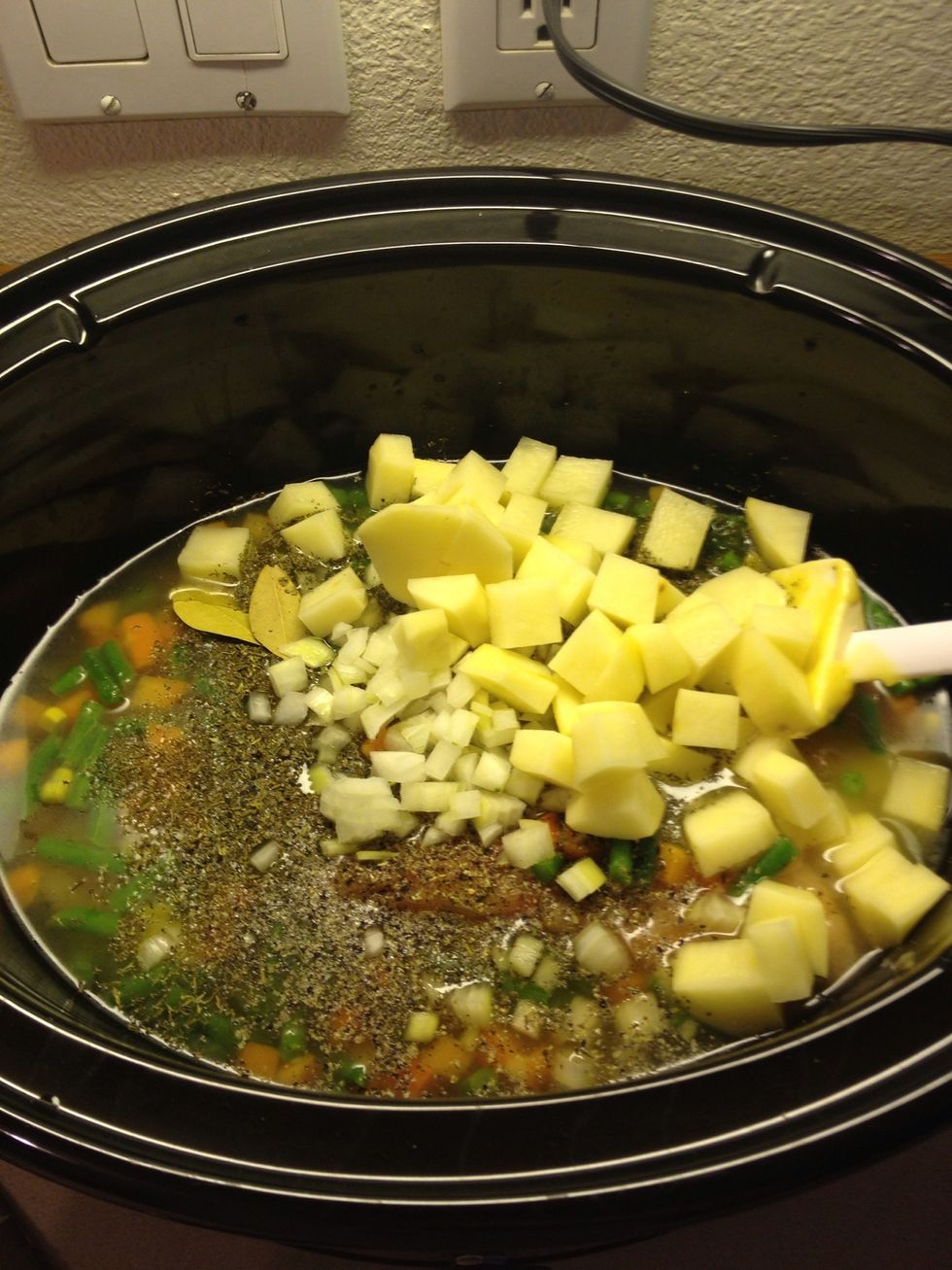 Add potatoes to the soup.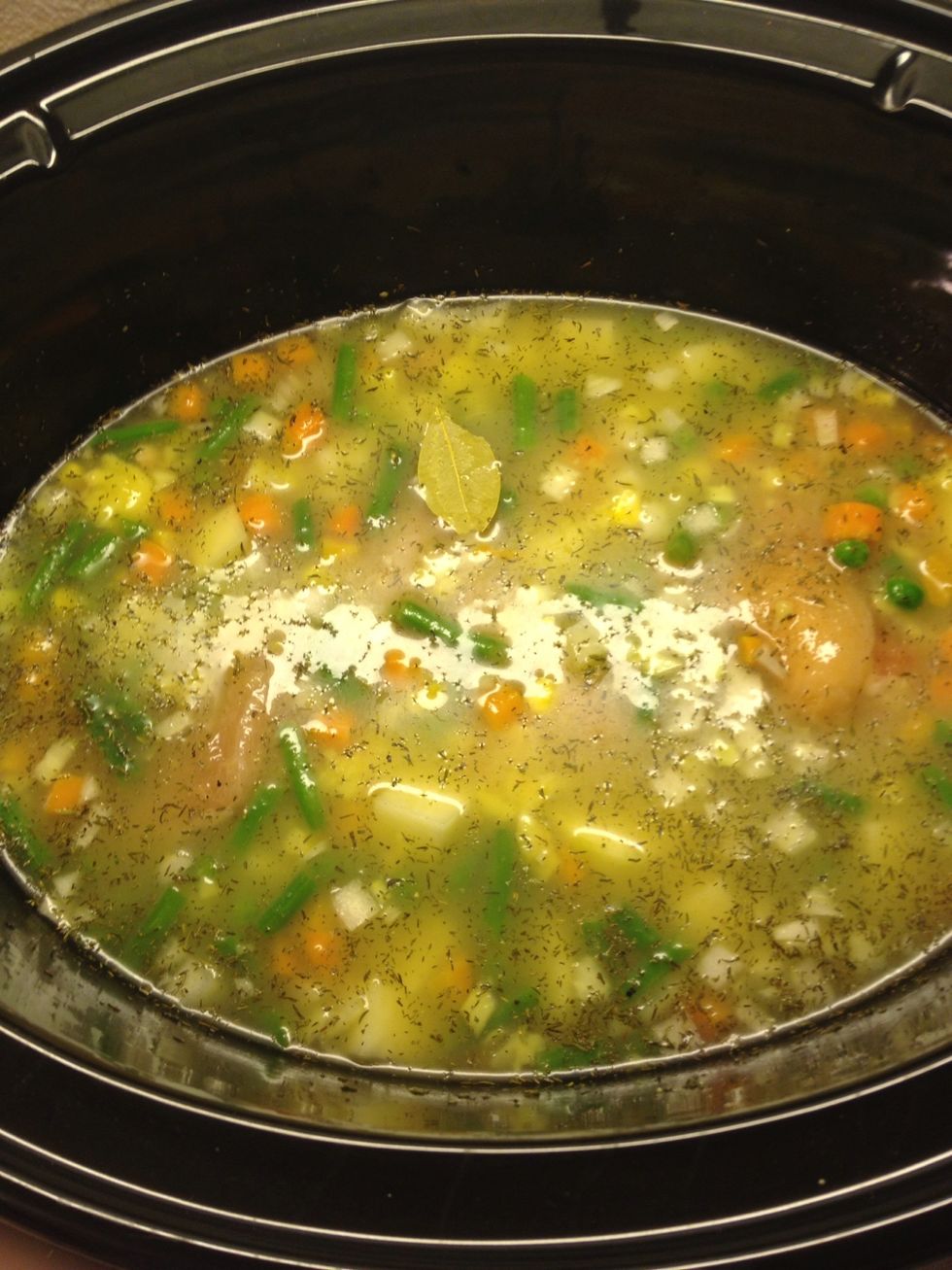 Mix well!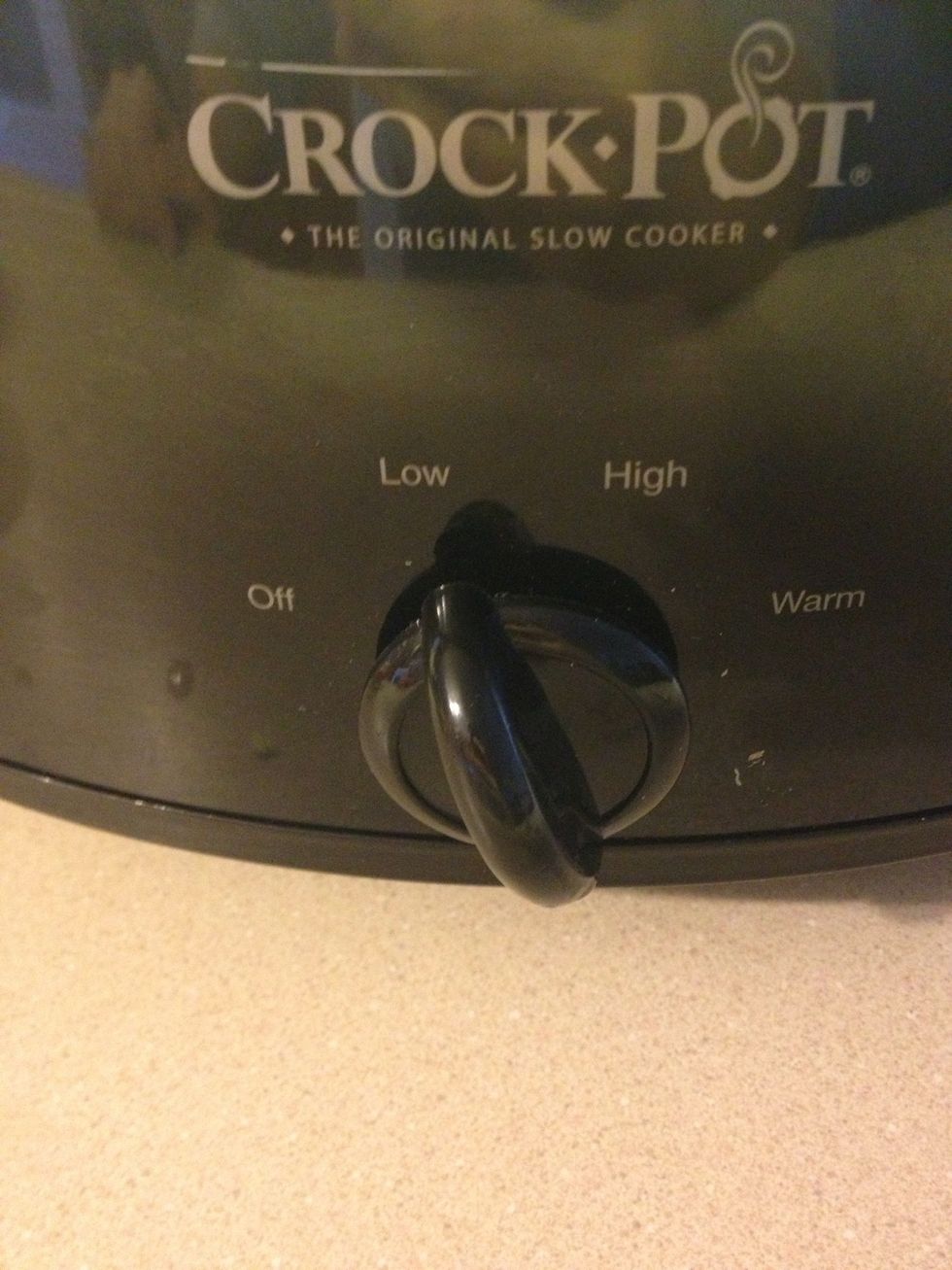 Turn your crockpot on low for 8 hours if chicken is frozen. 7 hours if chicken is defrosted. For faster cooking turn on high for 5 hours if frozen and 4 hours if unfrozen.
I set my timer for 8 1/2 hours. Lazy Saturday so we didn't need to rush the cooking.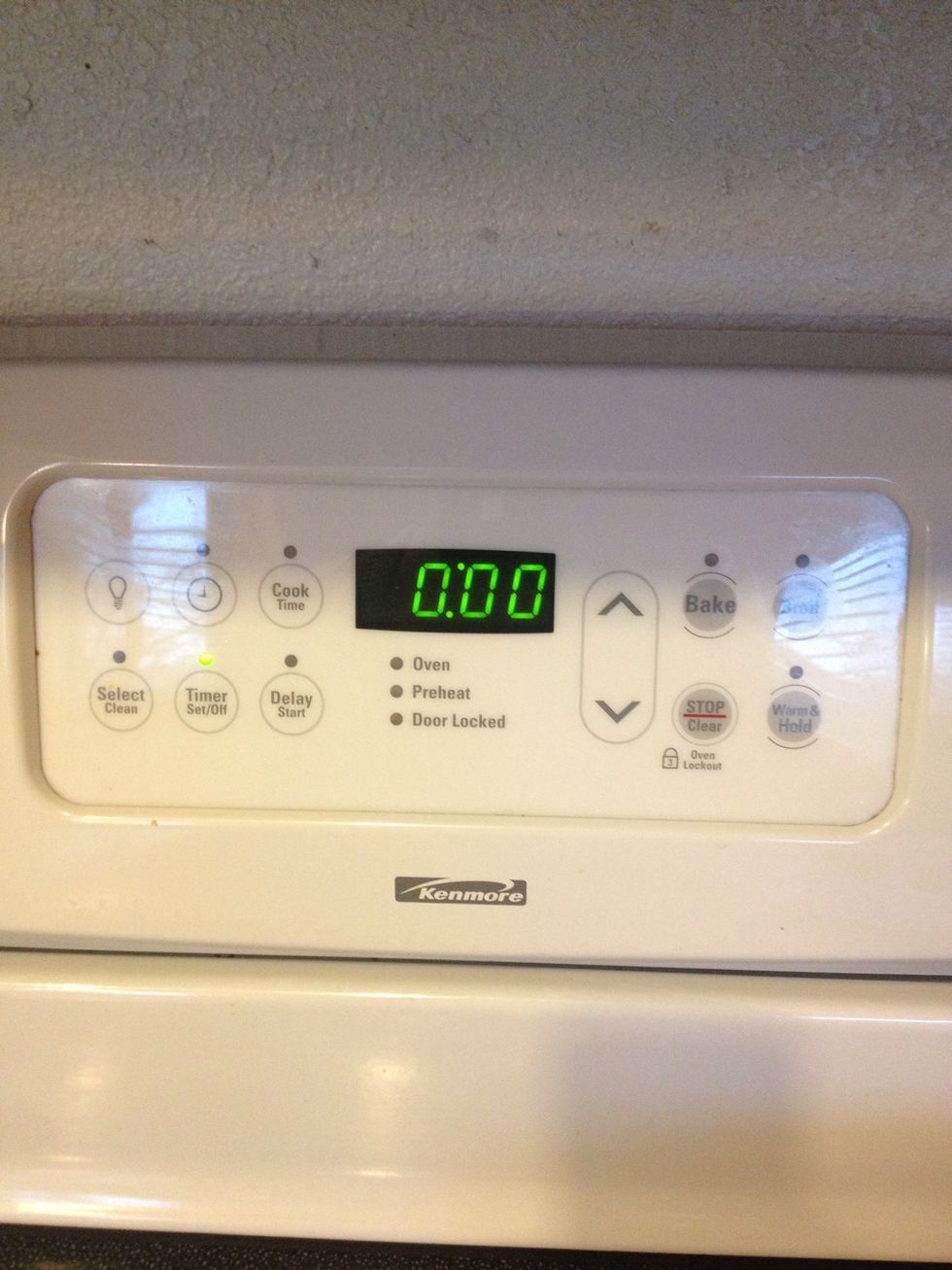 *beep beep* times up!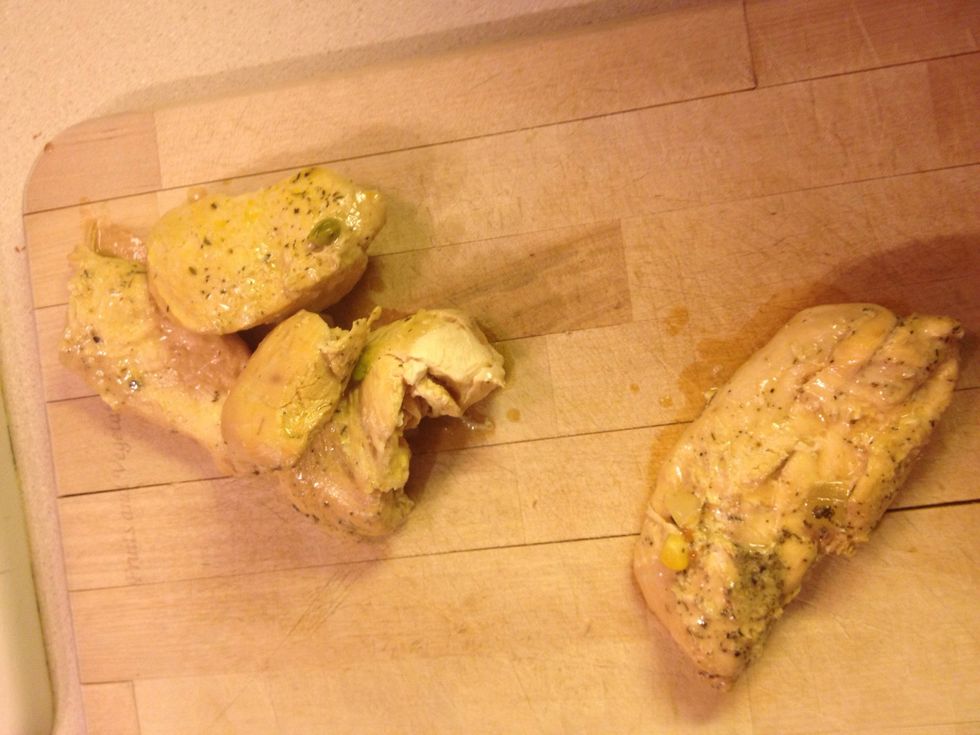 Take your chicken breasts out. Be careful... They will be tender and may fall apart.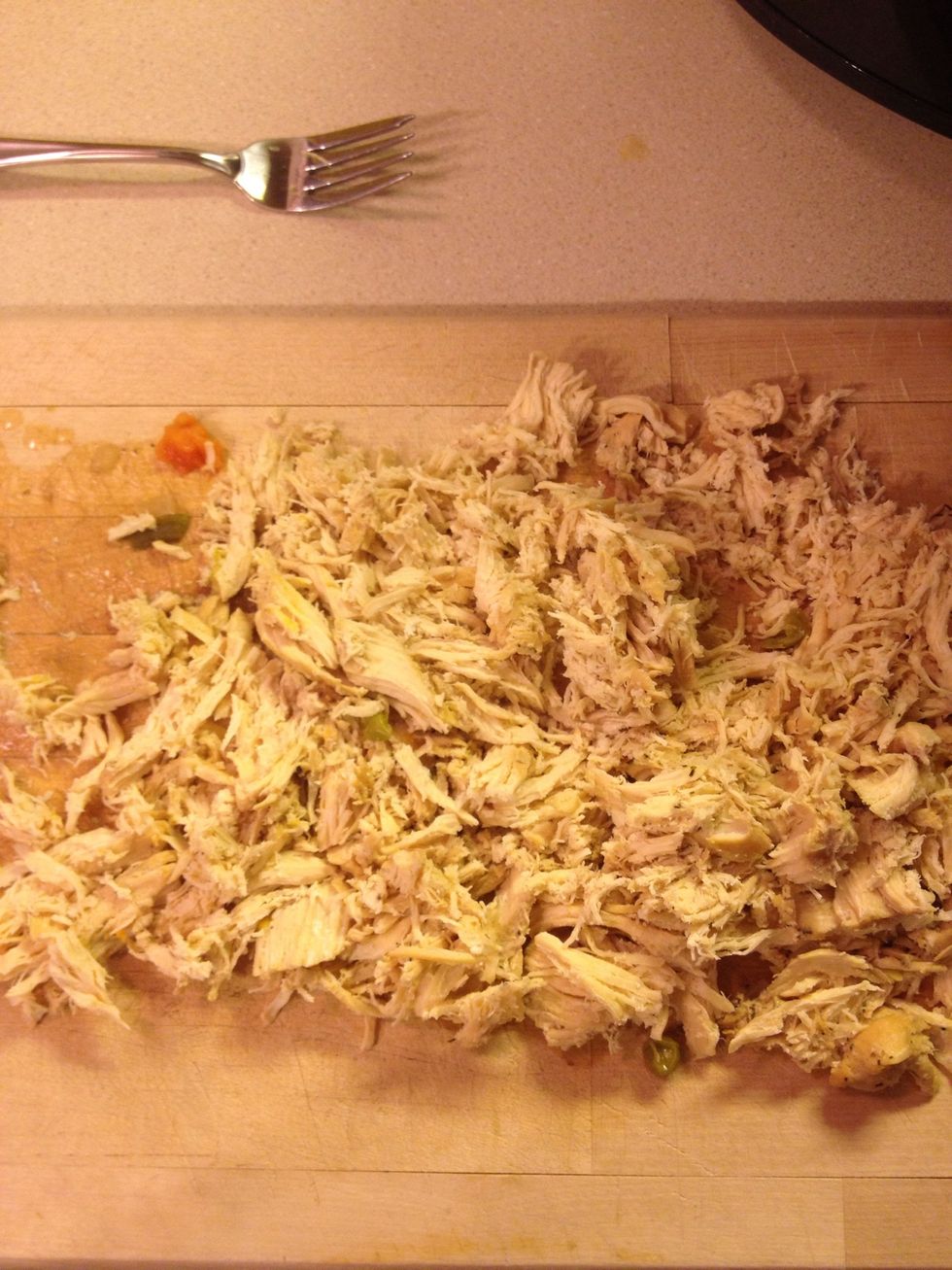 Ta-da!!! Take a bite. Sooooo good!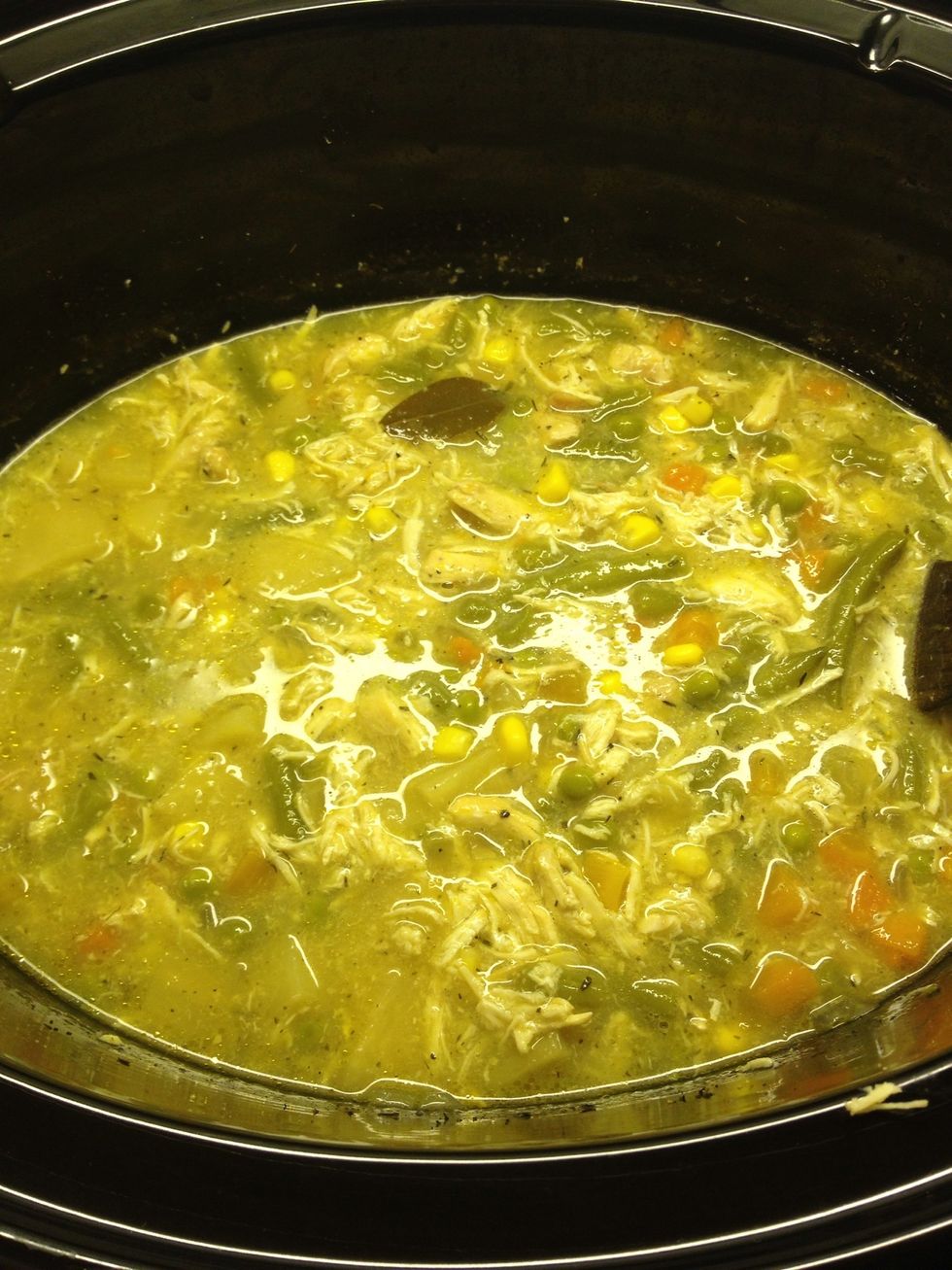 Place back into the soup and mix in!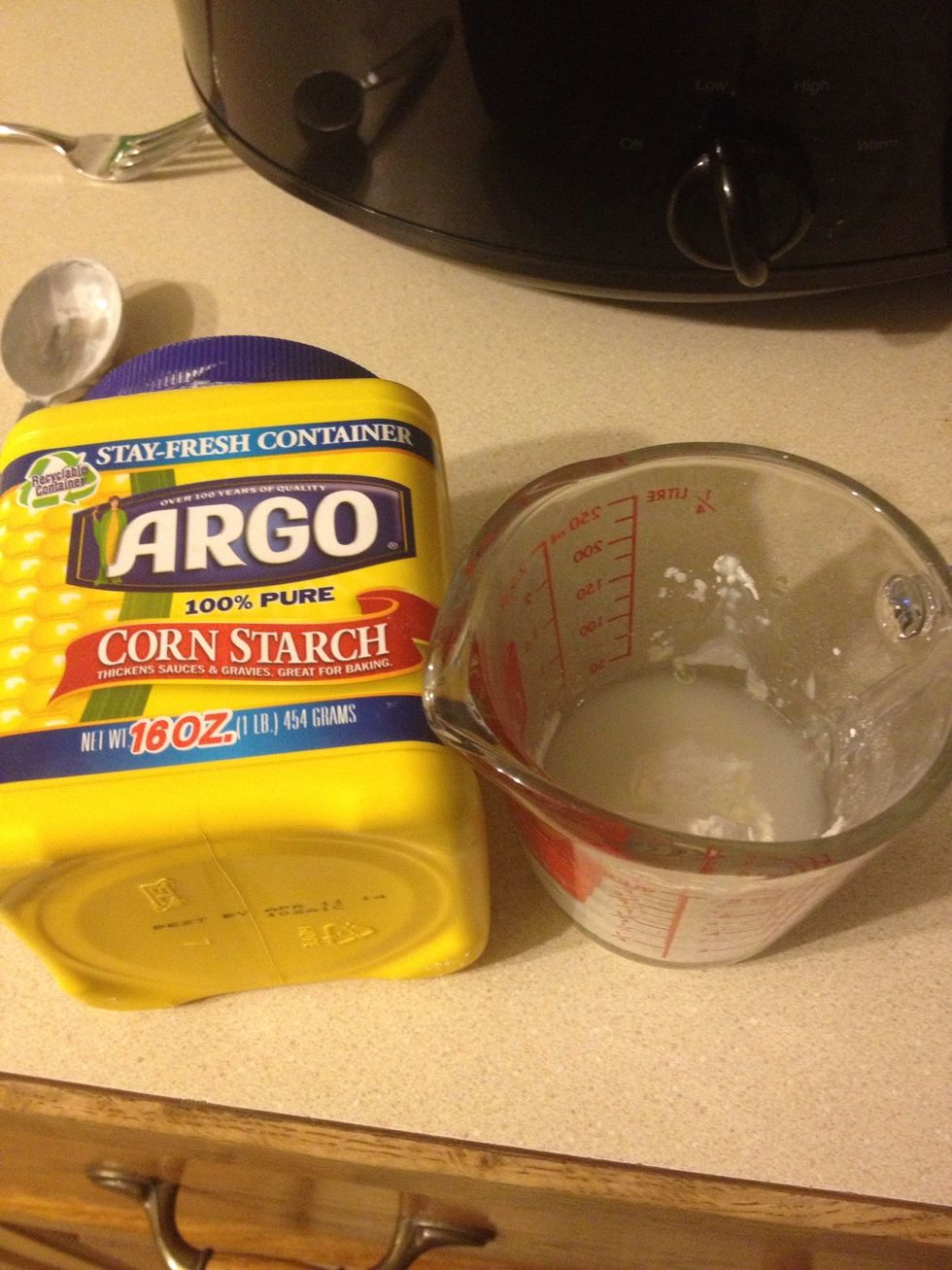 Add 2 tablespoons of cornstarch to 2 tablespoons of water and whisk well until completely dissolved.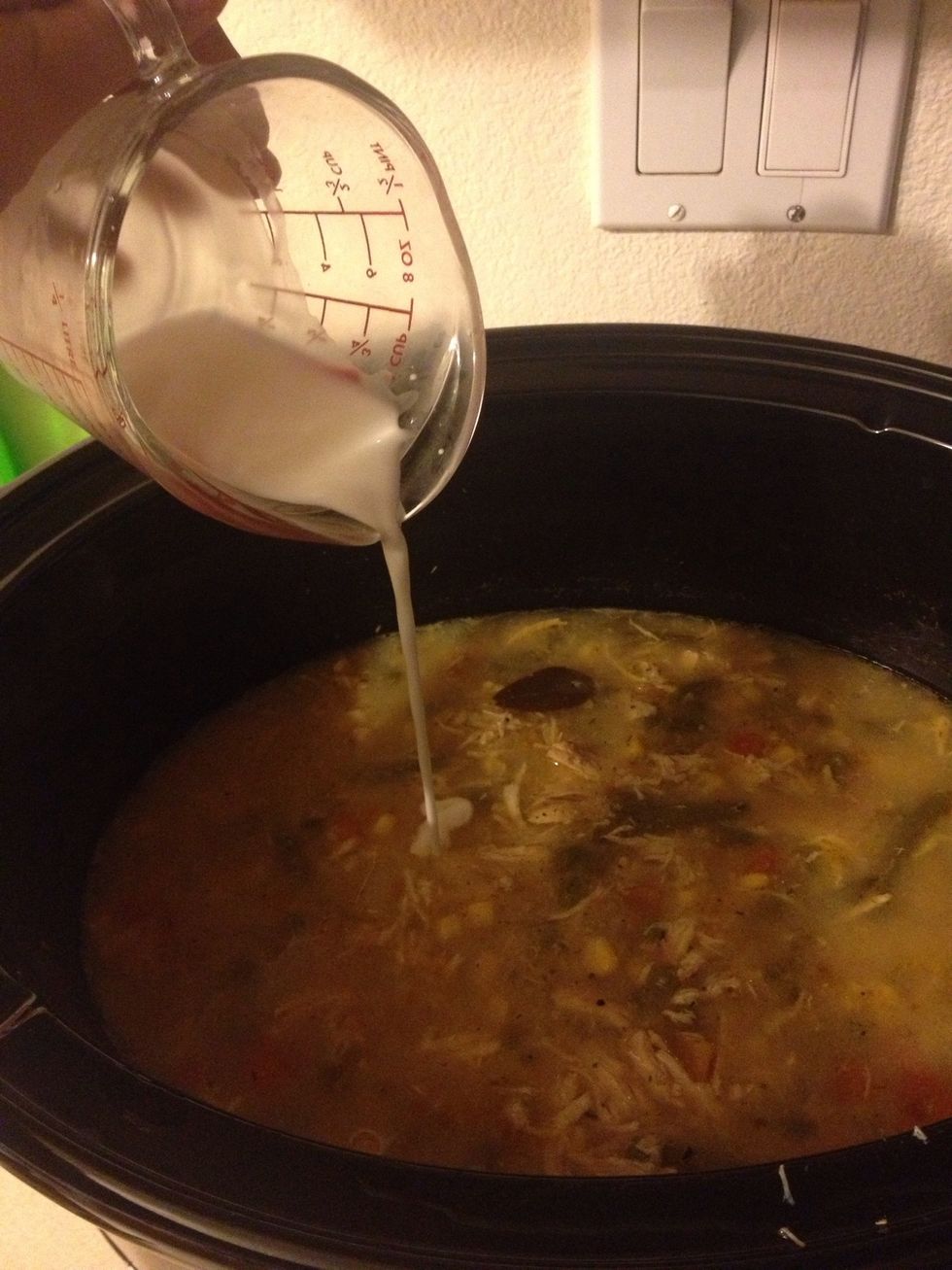 Whisk into the soup until it thickens up!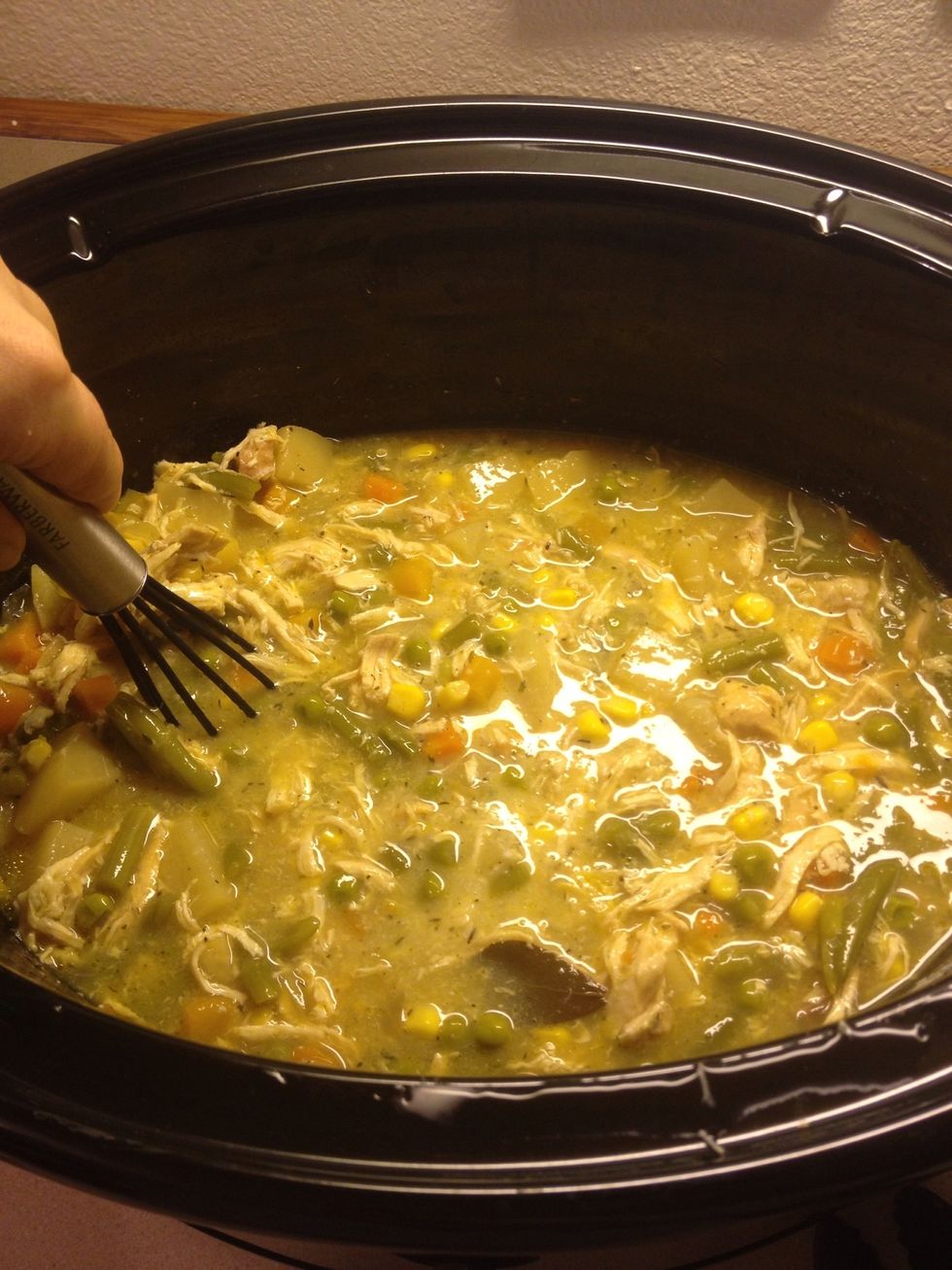 Looks good!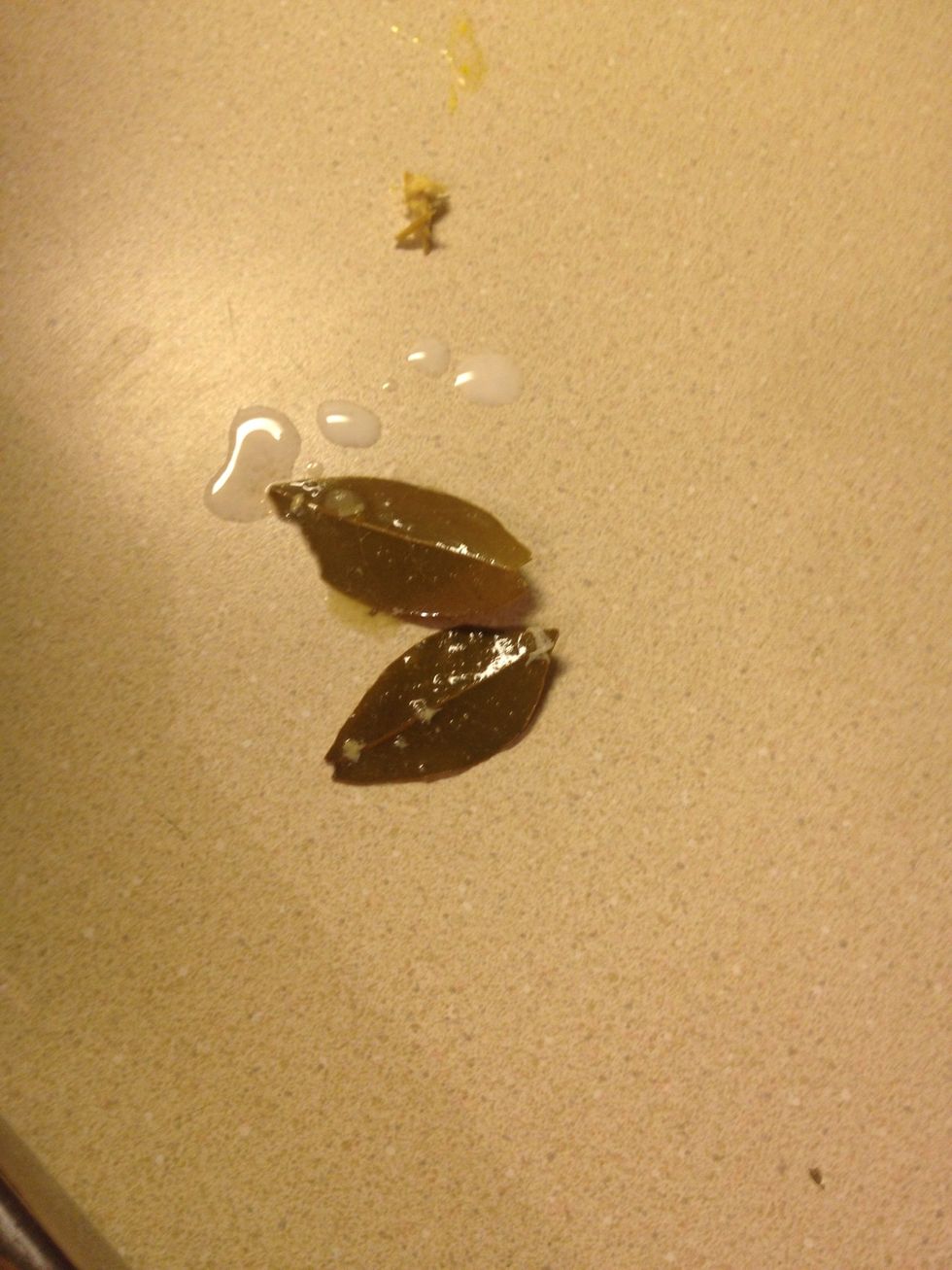 Find your bay leaves and discard.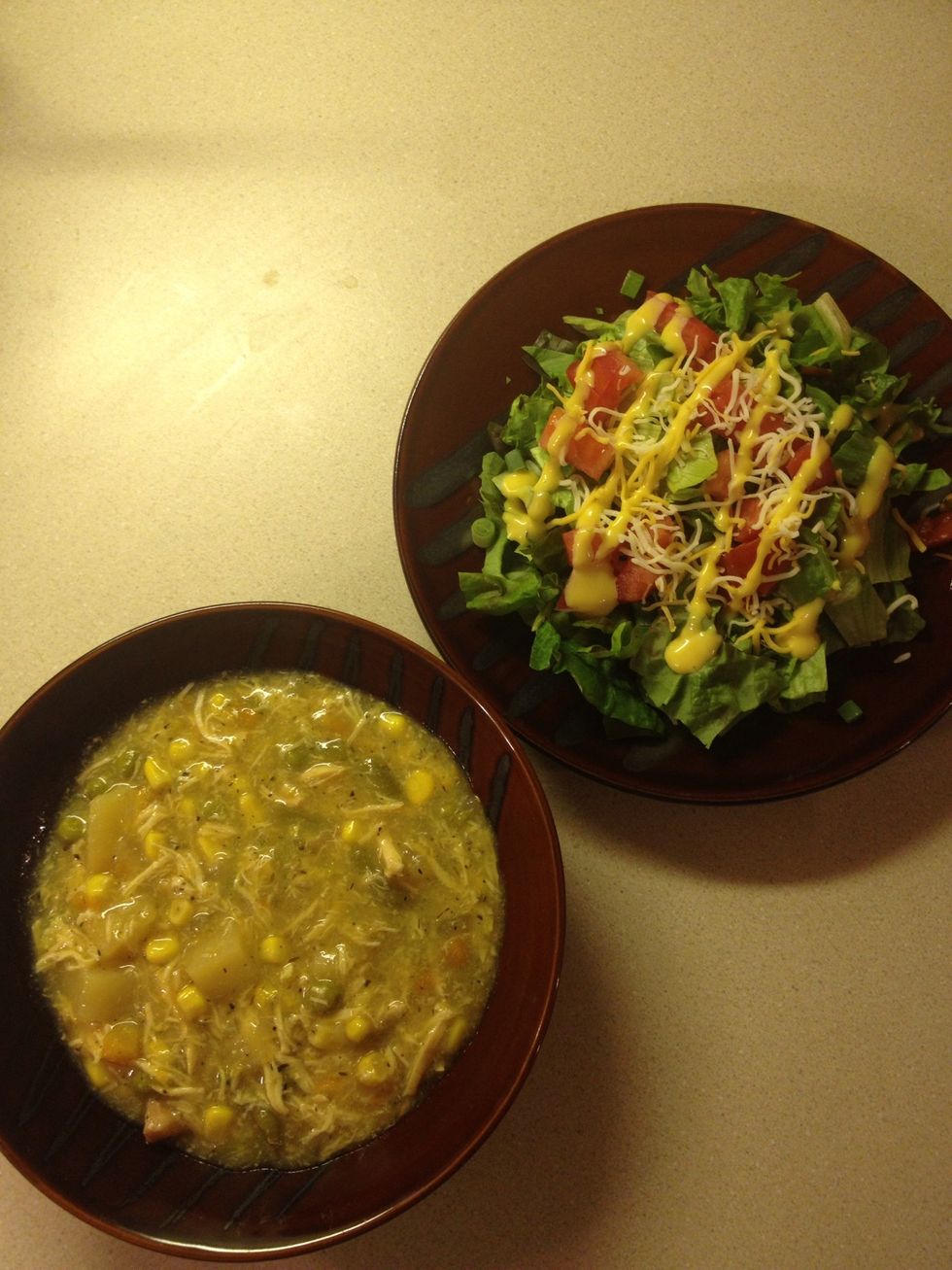 Enjoy this yummy soup. I served mine with a side salad! What will you serve yours with?
I hope you enjoyed this healthy soup. Serving size is 1 1/4 cup. Serves 8. 4 weight watchers points plus per serving.
1.0lb Skinless boneless chicken breast
10.0oz Far free cream of chicken soup
4.0c Chicken broth low sodium
16.0oz Mixed veggies
1.0c Potato
1/2c Onion
1.0tsp Thyme
1.0tsp Pepper
2.0 Bay leaves
2.0Tbsp Cornstarch
2.0Tbsp Water
Jamie Wakem
I love baking and cooking! I will continue adding recipes on here. Let me know your requests and I can see what I can do!