Not the traditional take, but still delicious 😊 my (sort of) spin on a classic!
10
Preheat your oven to 180°C/350°F.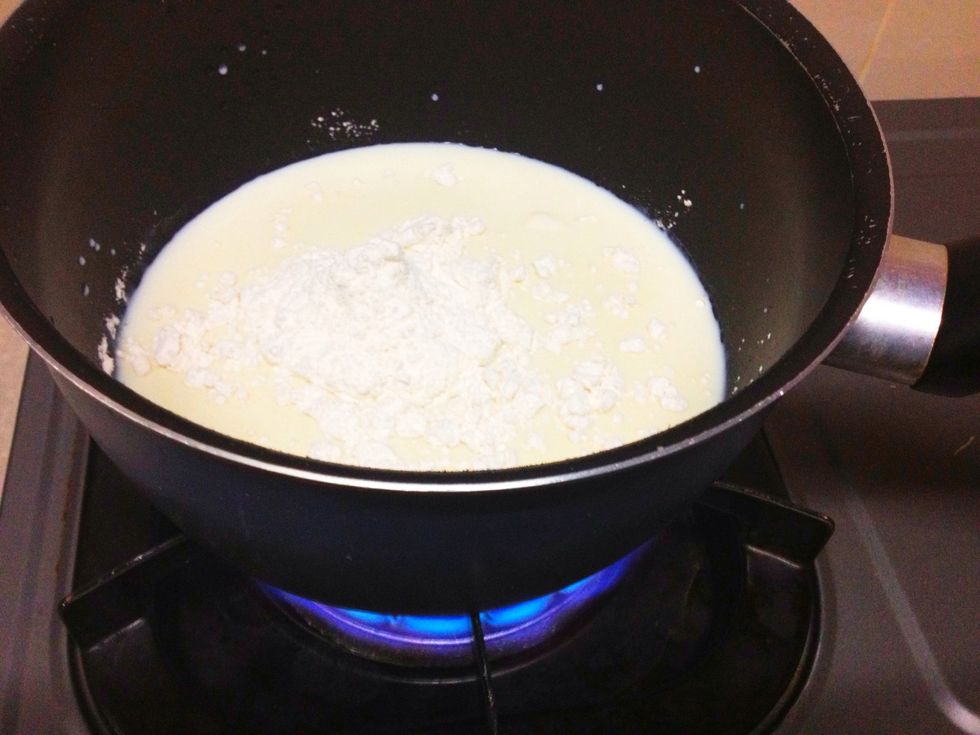 On medium heat, place the milk and flour in a saucepan.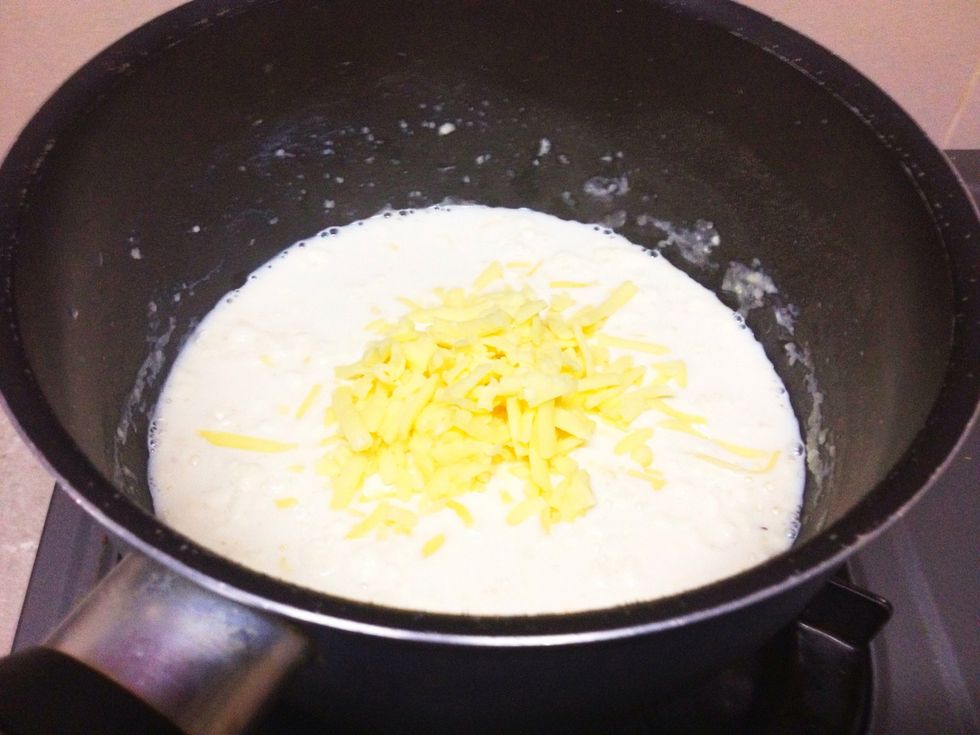 After about 30 seconds, (you wanna cook out the flour taste) add in your cheese.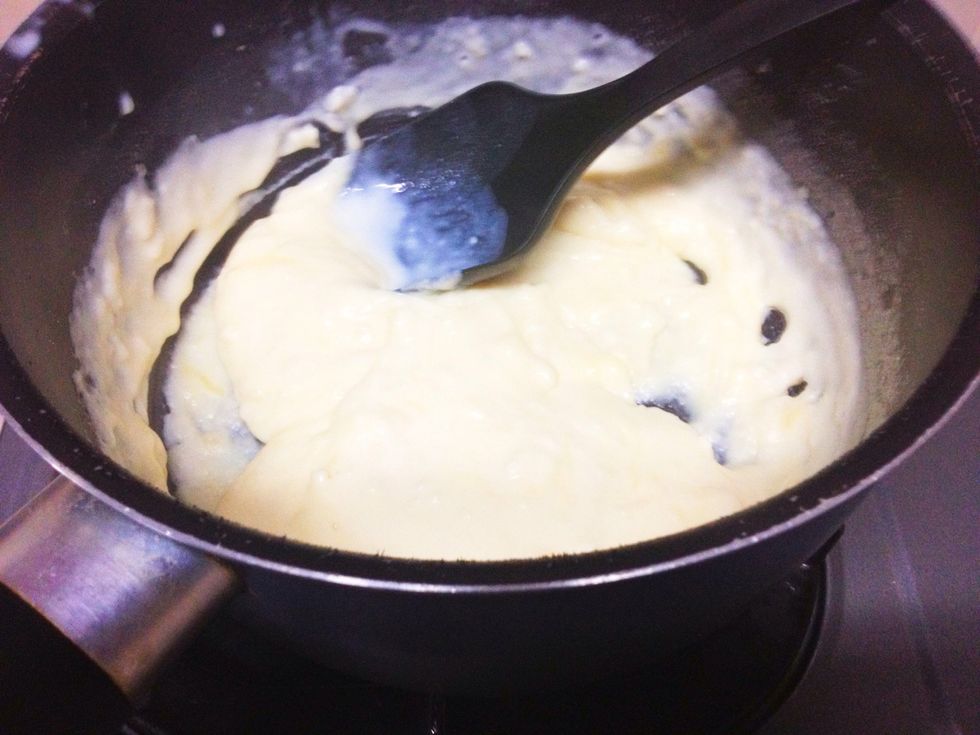 You wanna be really careful cause it can burn easily! Mix it continuously and keep an eye on it. It should get to the stage of the picture in 1-2 minutes after adding the cheese. Kill the heat!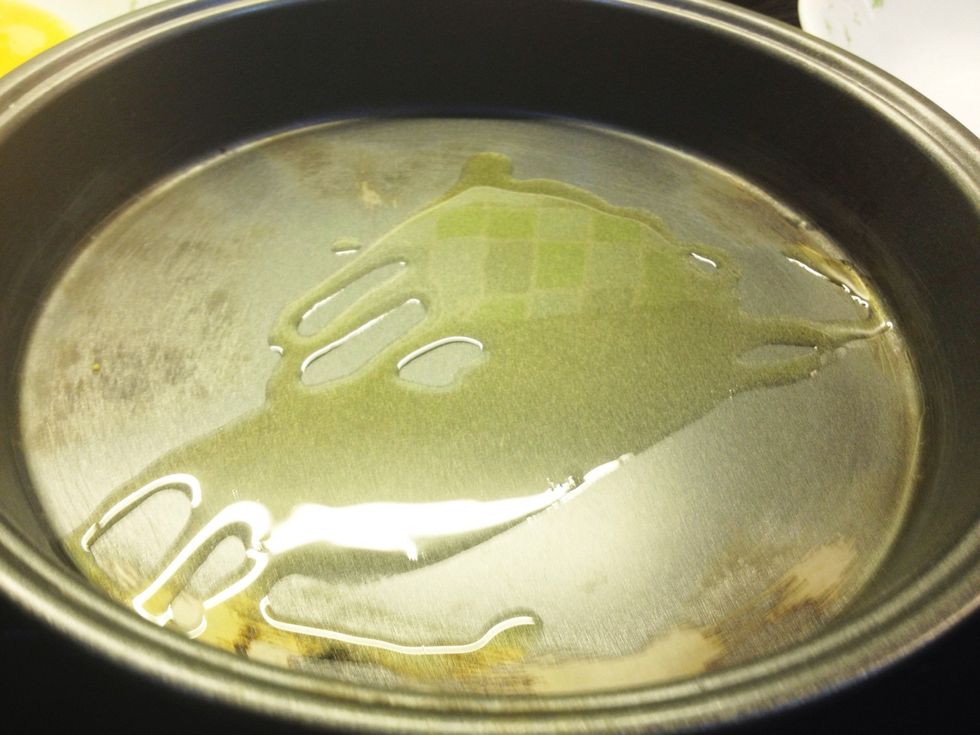 Put about 2-3 tbsps of olive oil on the pan you are going to cook your chicken in. Make sure it has (somewhat) high sides! Cause we'll be cooking them with the sauce too.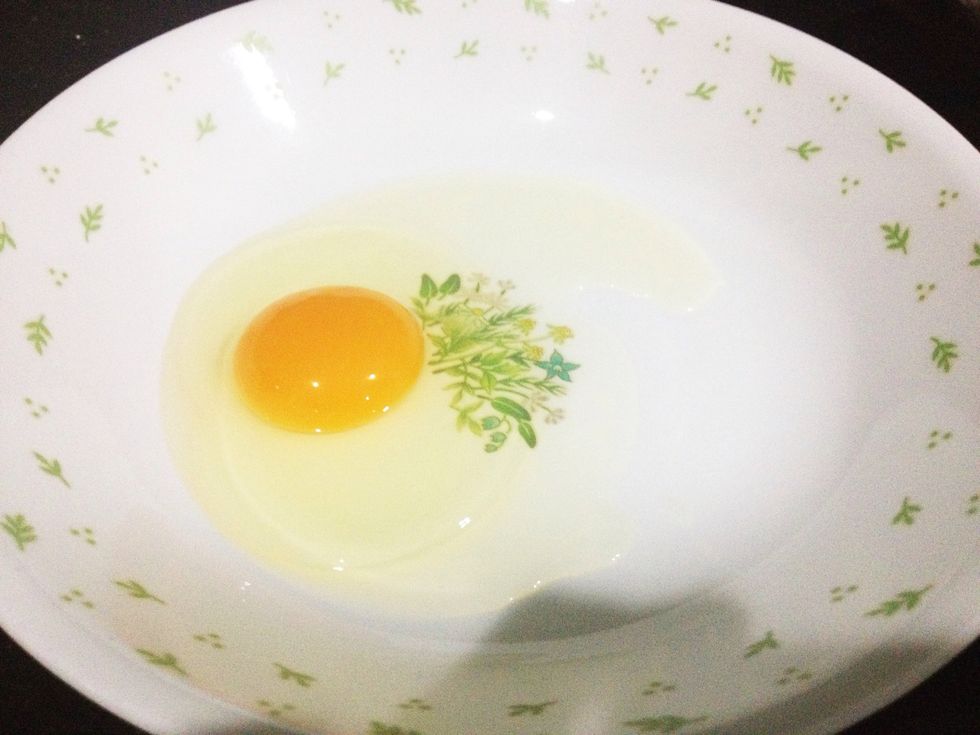 Crack your egg in a shallow but wide bowl.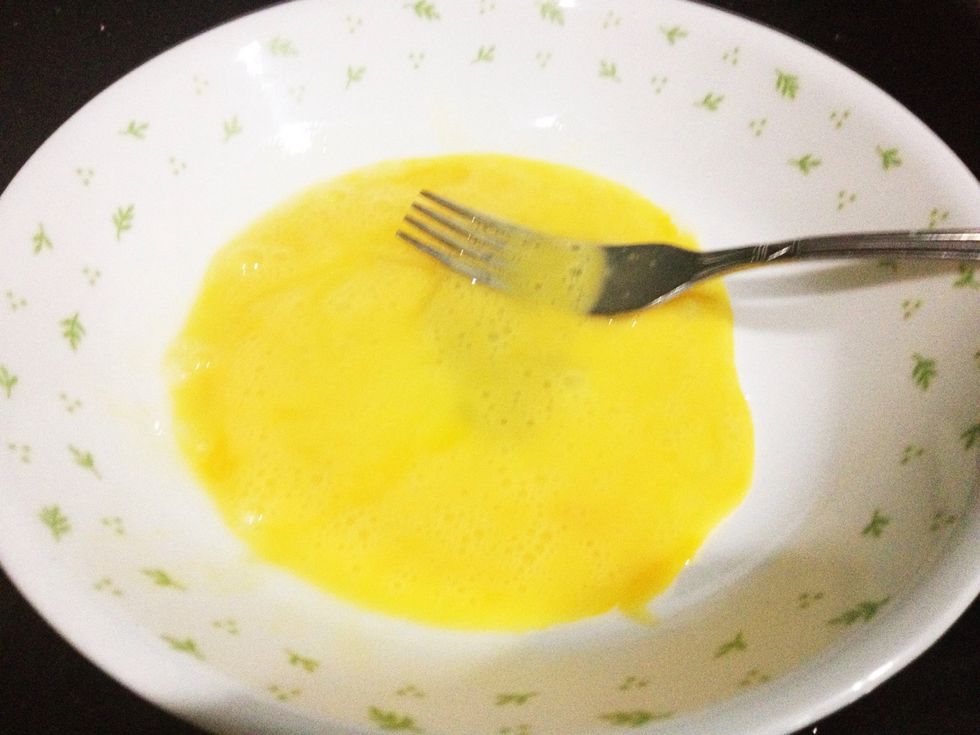 Then whisk it with a pinch of salt!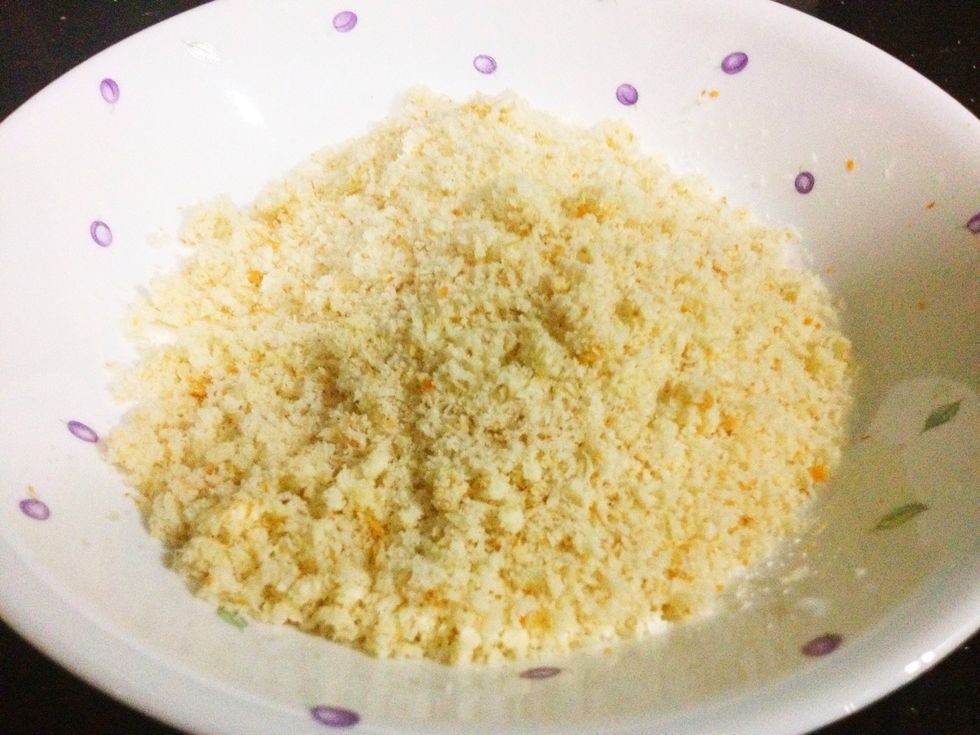 In a separate bowl, (shallow and wide as well) place your breadcrumbs. I made mine myself, simply by pulsing two slices of bread in my food processor till its to the texture of my liking :)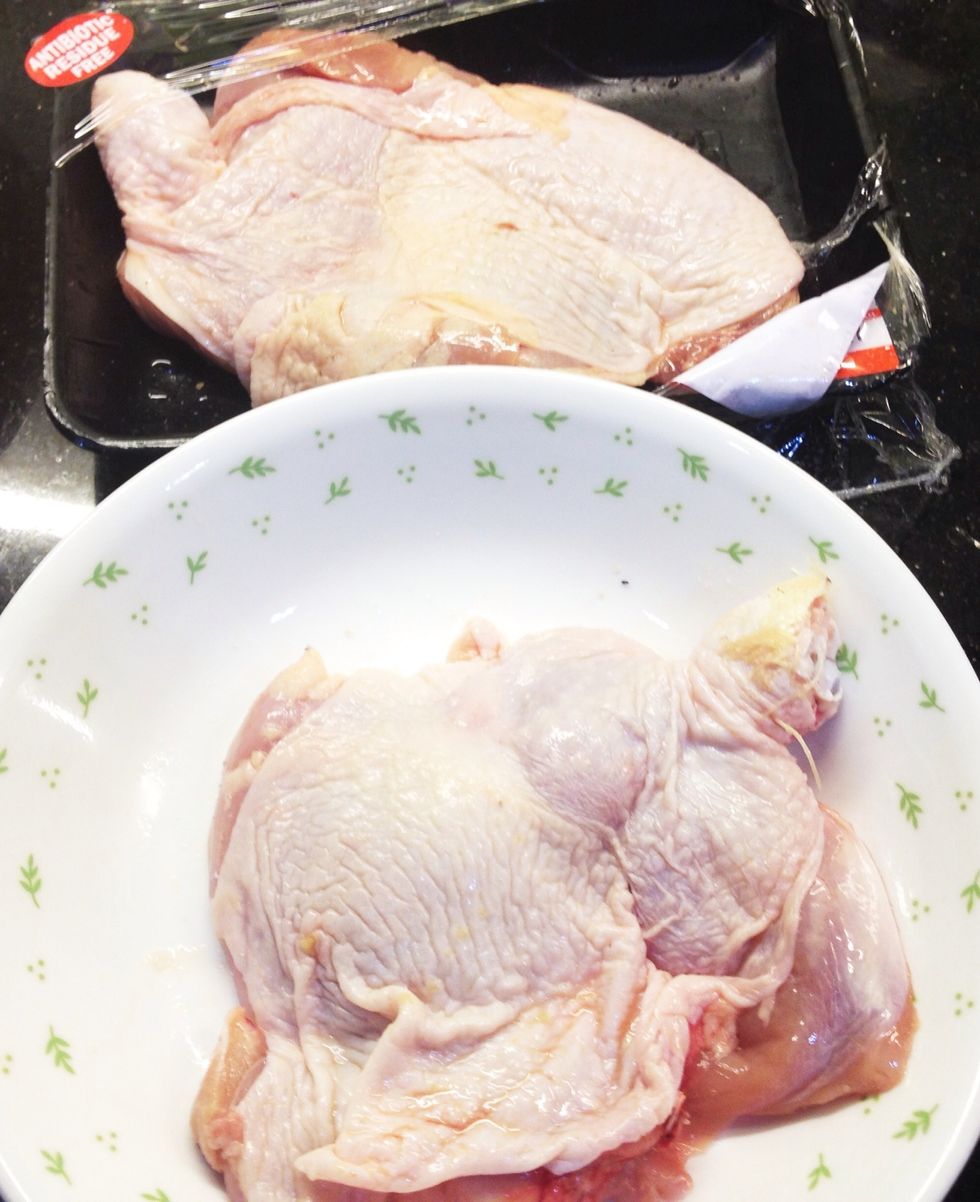 These are the chicken I'm using. They're the legs and thighs but the bones are removed and patted a little, so it's flatter and thinner.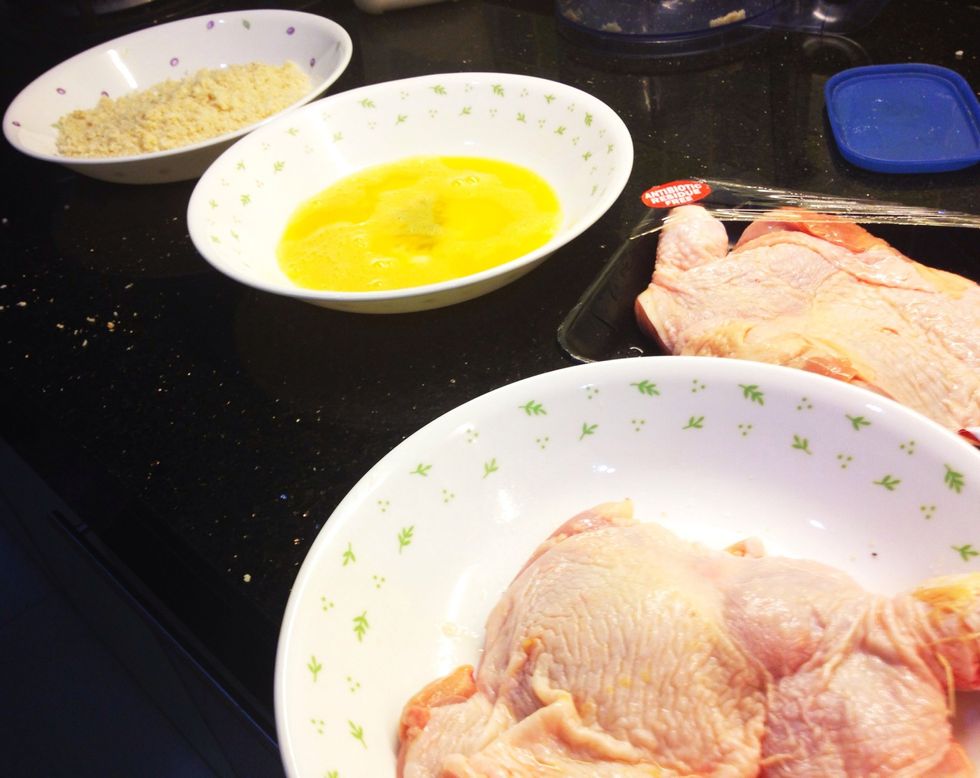 Chicken breast is the usual choice, you could use that but I prefer this. Anywho, make a line up of the chicken, egg and breadcrumbs so it'll be easier and we can avoid cross contamination 😊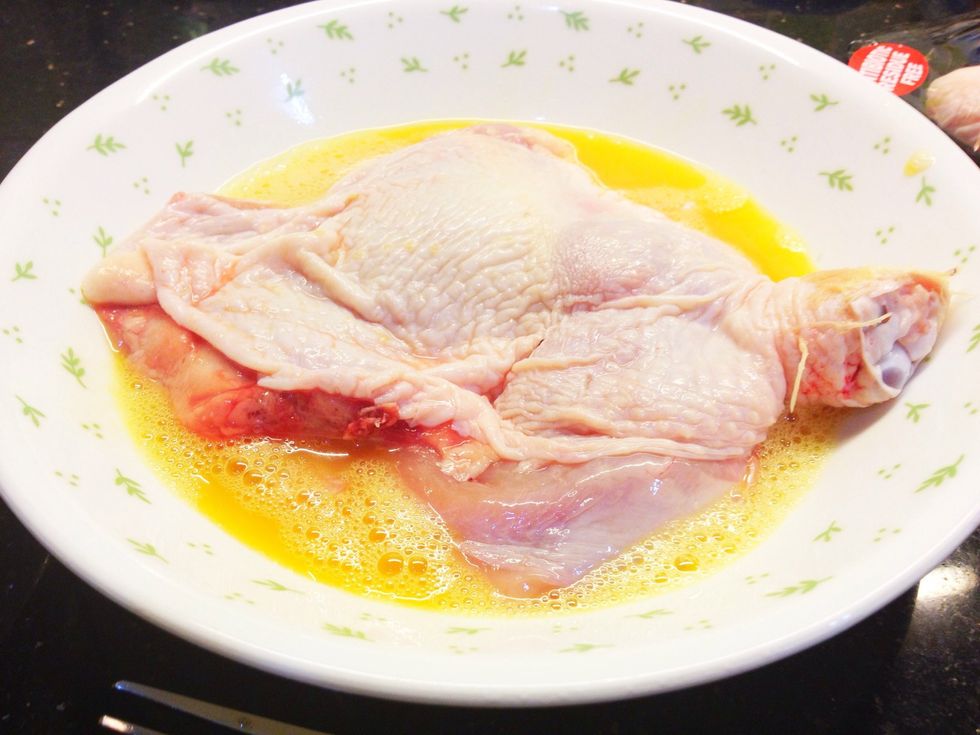 So first, dip the chicken in the egg.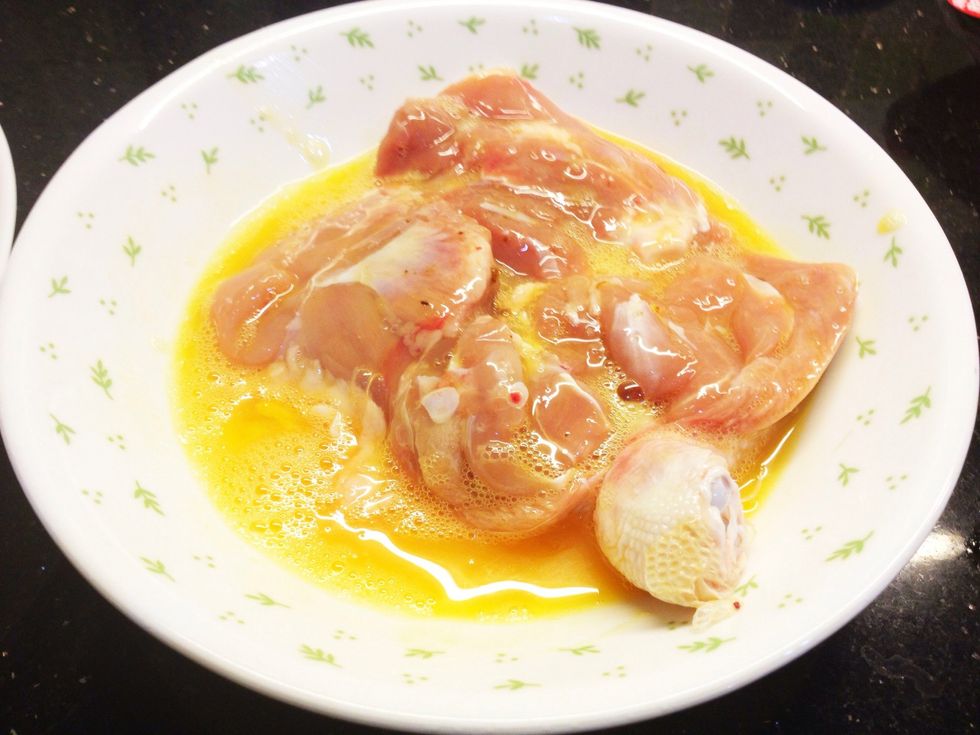 Both sides!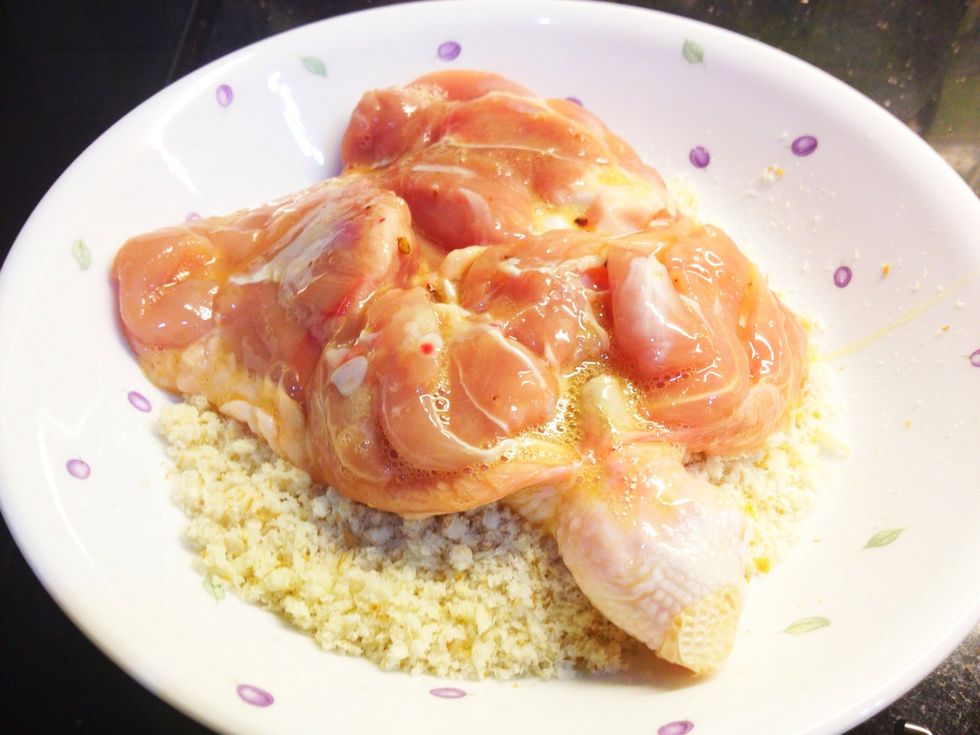 Then in the breadcrumbsssss. Both sides as well.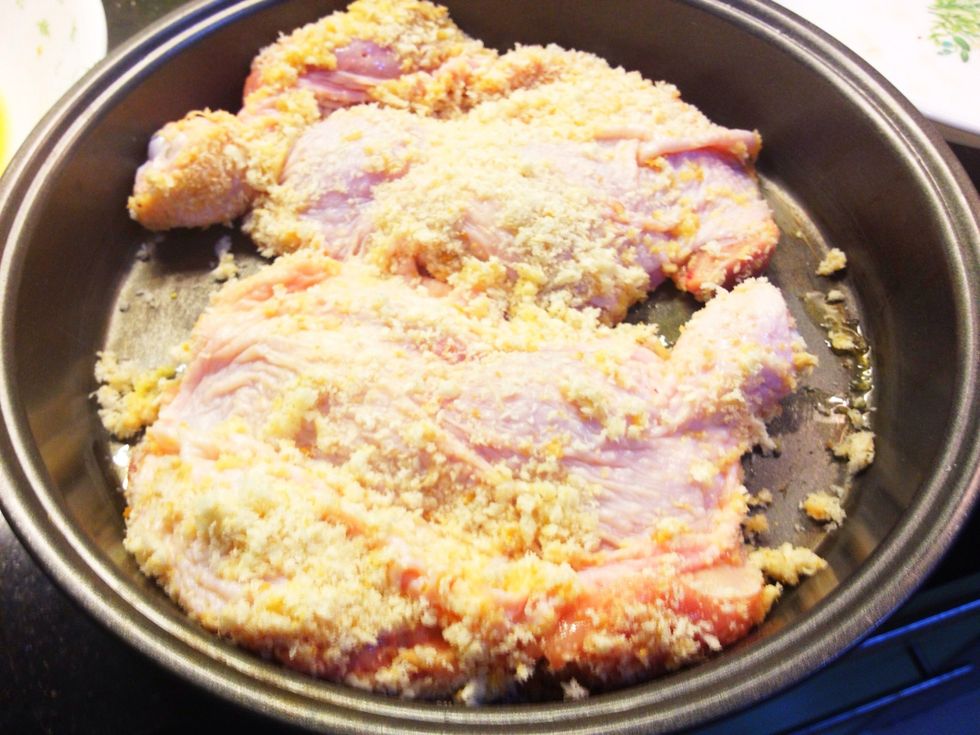 Then place the breaded chickens in the pan.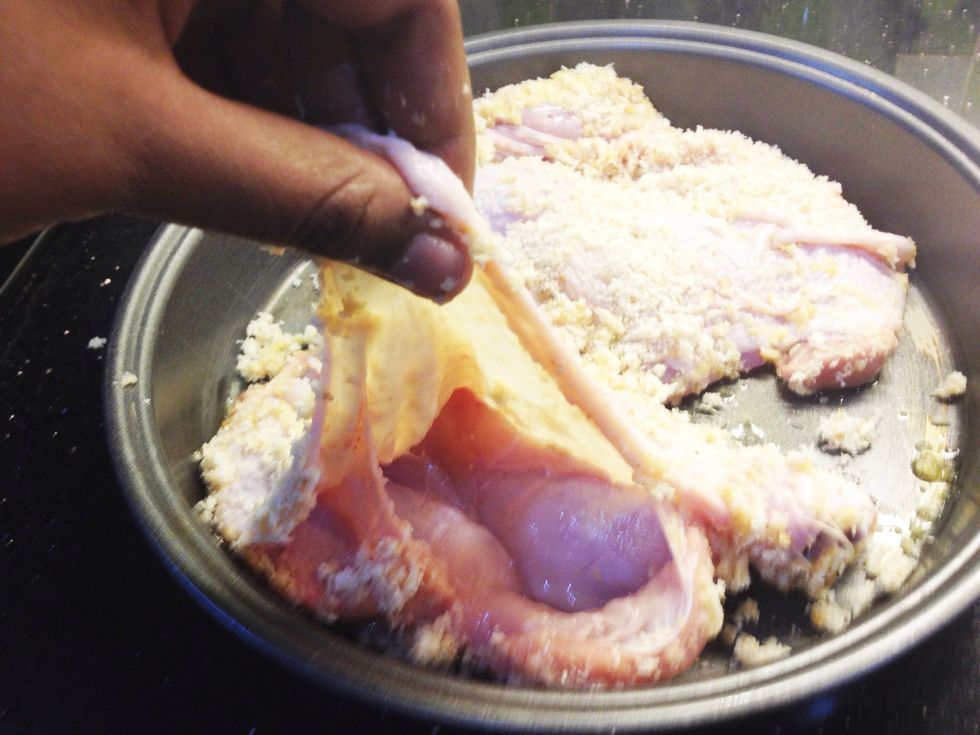 Now you wanna open the chicken, meaning carry up the skin of the chicken cause we are gonna fill it with the cheese sauce 😏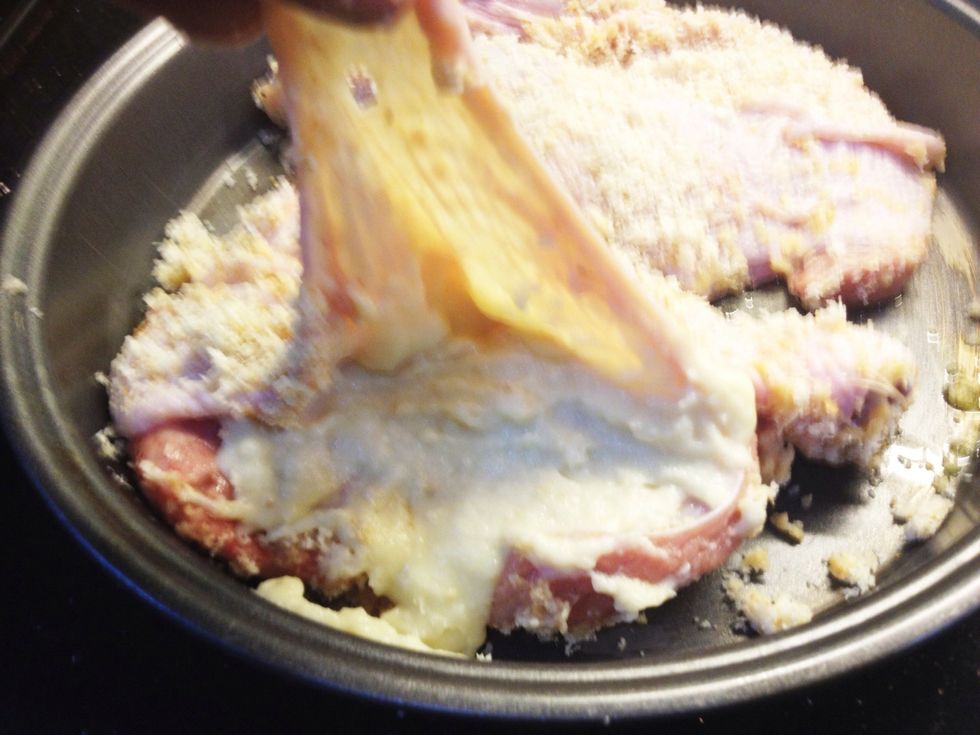 Like that..... But slightly lesser... I got too excited....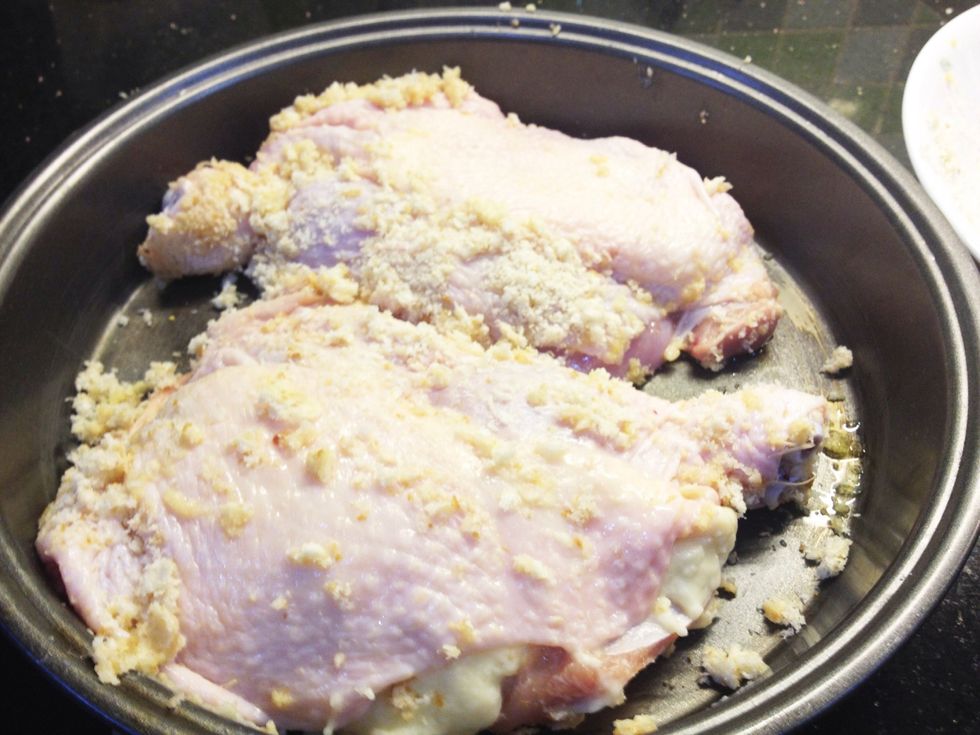 Fill them both up!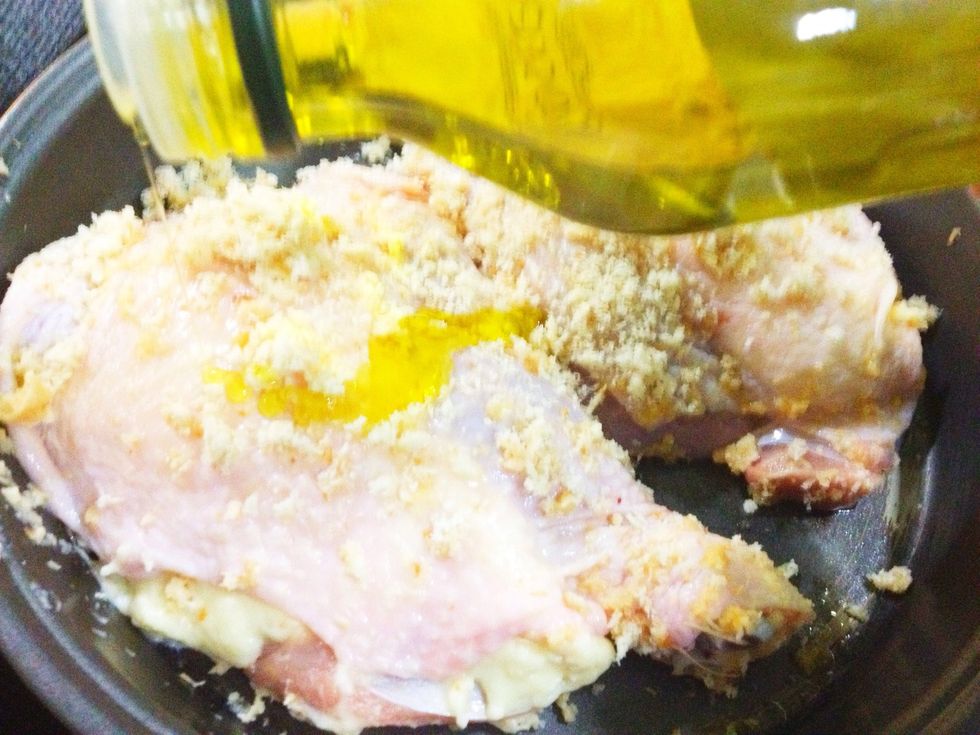 And then add a dash of olive oil on each chicken to help them with browning :) pop them into your oven. If you're setting it on grill mode; 300F, 35-45 mins. If baking mode; 350F, 40-50 minutes.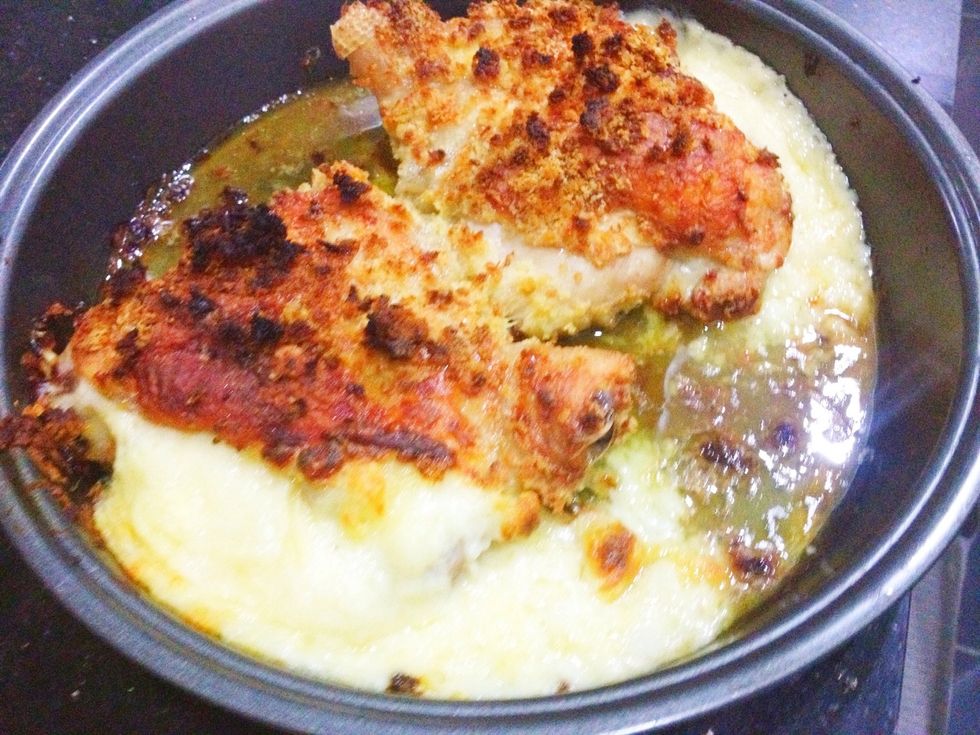 After done grilling them! Also, if you're using chicken breast, it would take much quicker to cook! So check them after the first 15 mins and work from there :)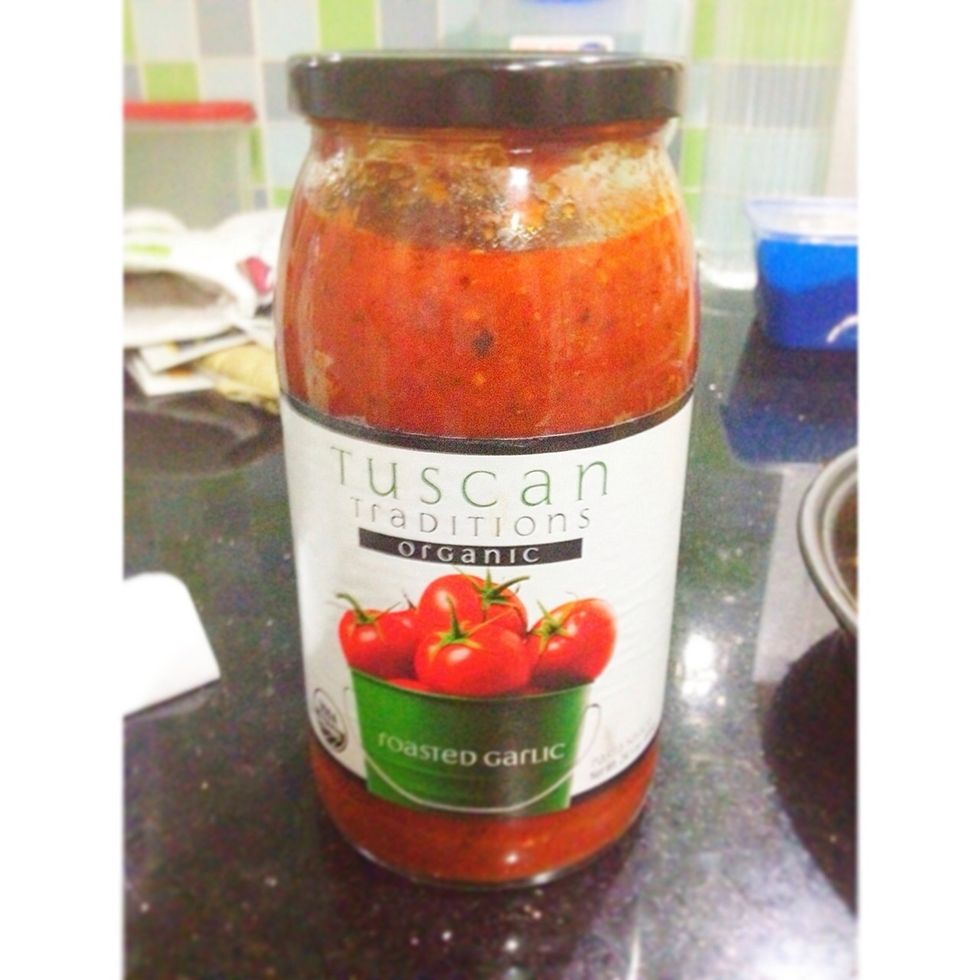 This is the sauce I'm using. But any tomato-based sauce is fine. Store bought ones just makes things easier...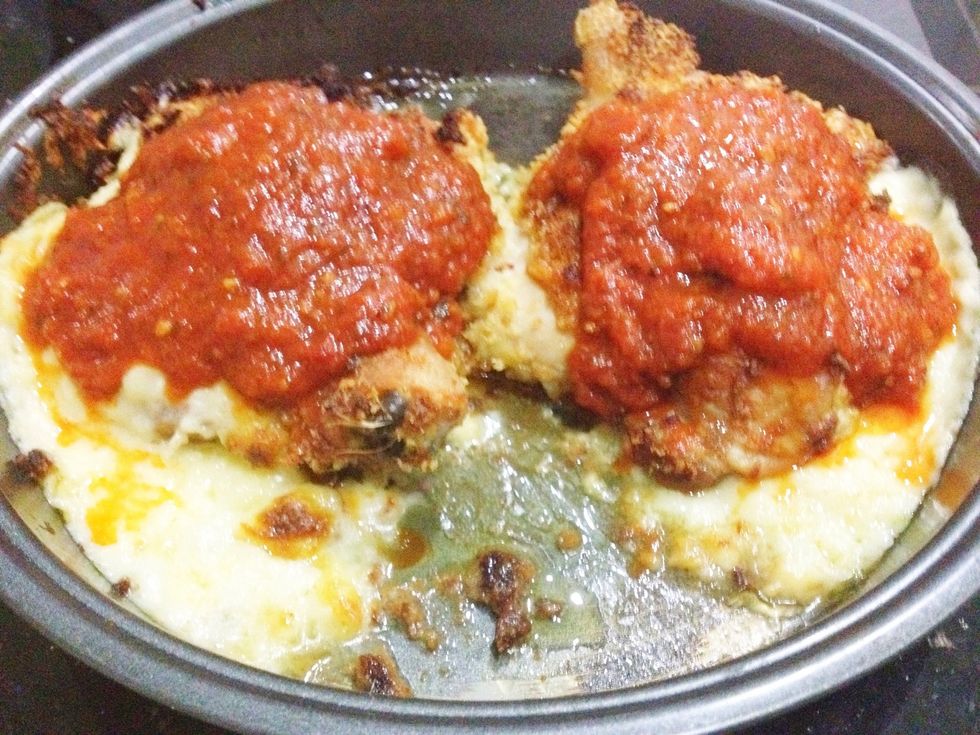 So place half a cup of tomato sauce on each chicken. Also, I drained out the excess fat in the pan! Don't want too much of that...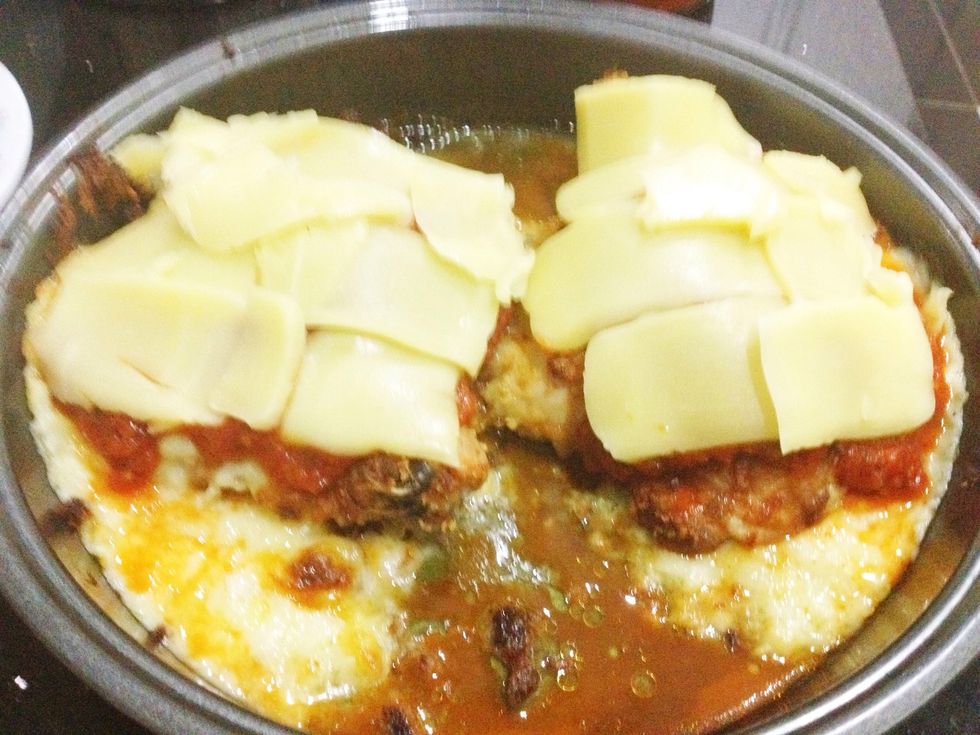 Then pile on the mozzarella. 🎉🎉🎉🎉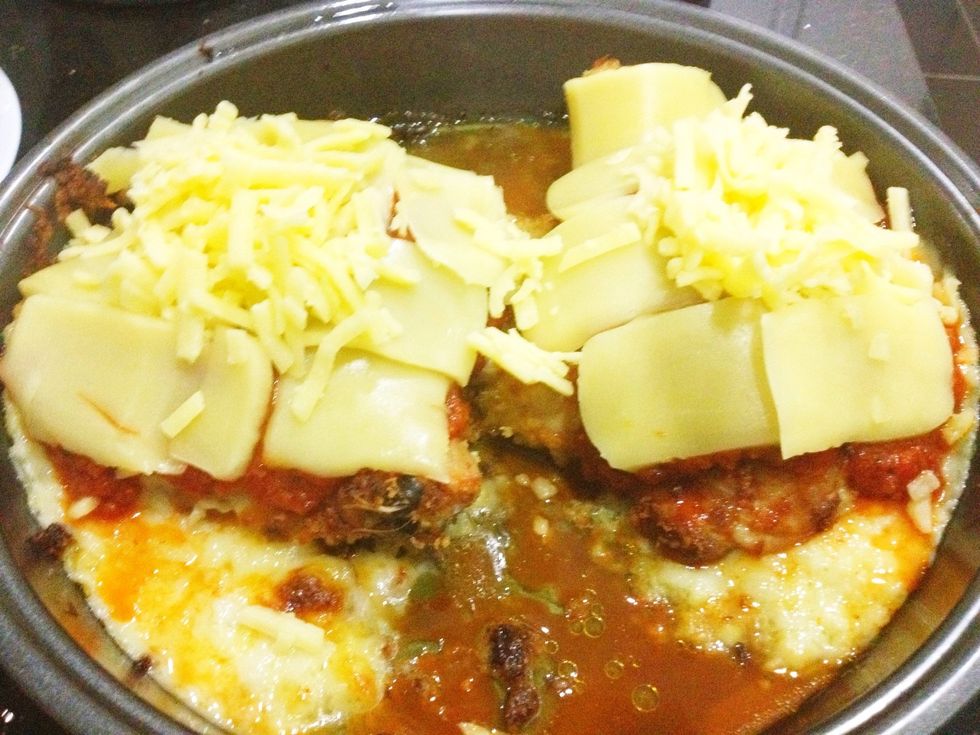 Ok so... I didn't have Parmesan cheese on hand but I know the main ingredient of this dish is Parmesan cheese but... Yeah... So I just used cheddar cheese. Same quantities :) you could omit it though.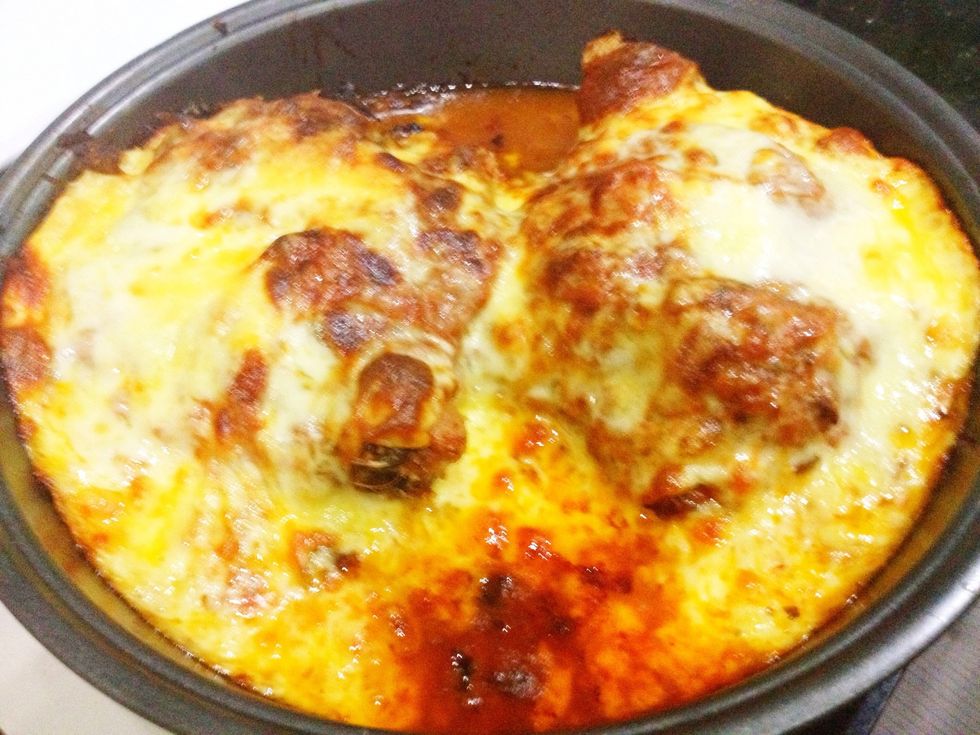 Broil them for no more than 4-5 minutes, at 350 degrees until golden brown is achieved 😍😍😍😍😍😍😍😍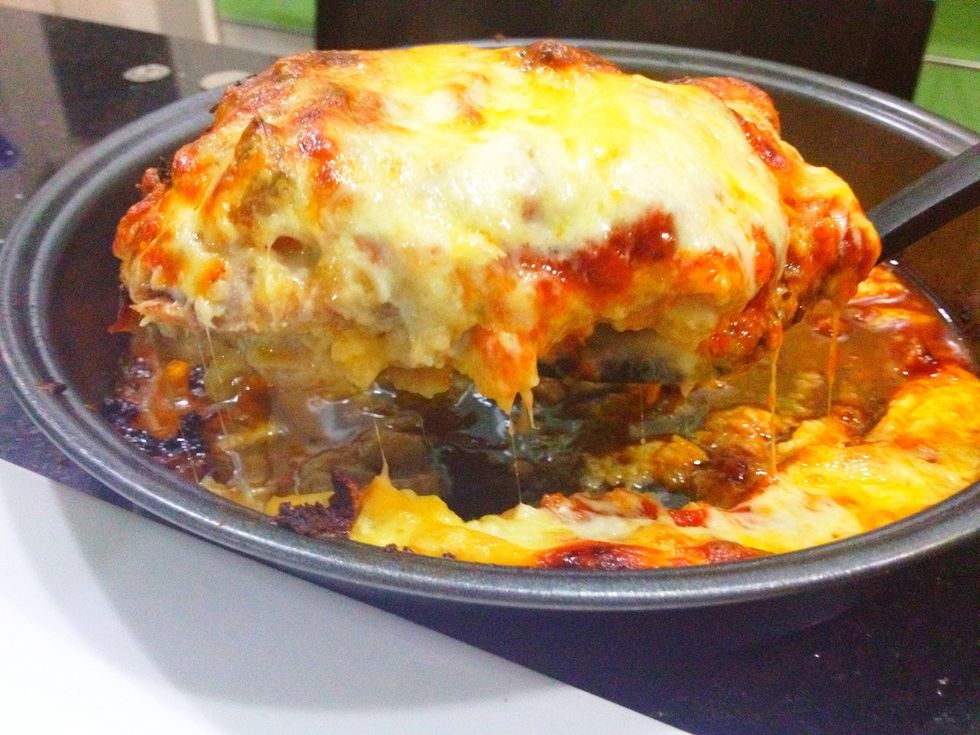 Rip it out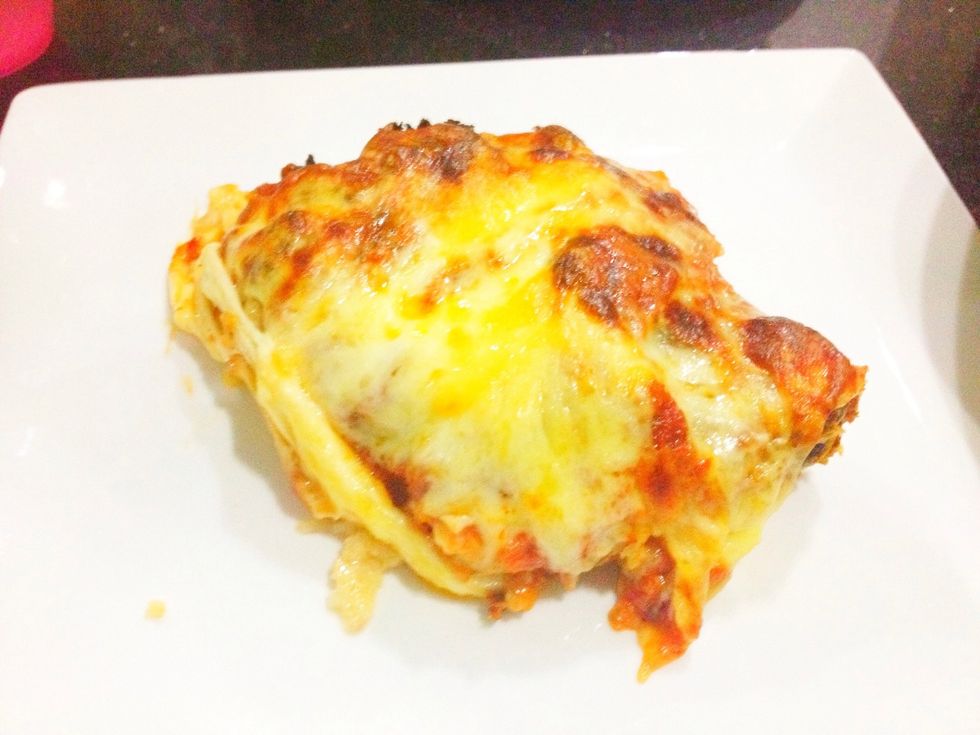 DIG IN!!!
CHEESE SAUCE;
0.0c Whole milk
2.0Tbsp All purpose flour
0.0c Cheddar cheese, grated
CHICKEN;
2.0 Chicken thighs and drumstick OR chicken breast
1.0 Egg
2.0c Breadcrumbs
1.0c Marinara/tomato-based sauce
1.0c Mozzarella cheese, sliced/grated
0.0c Parmesan cheese, grated
Olive oil
Salt