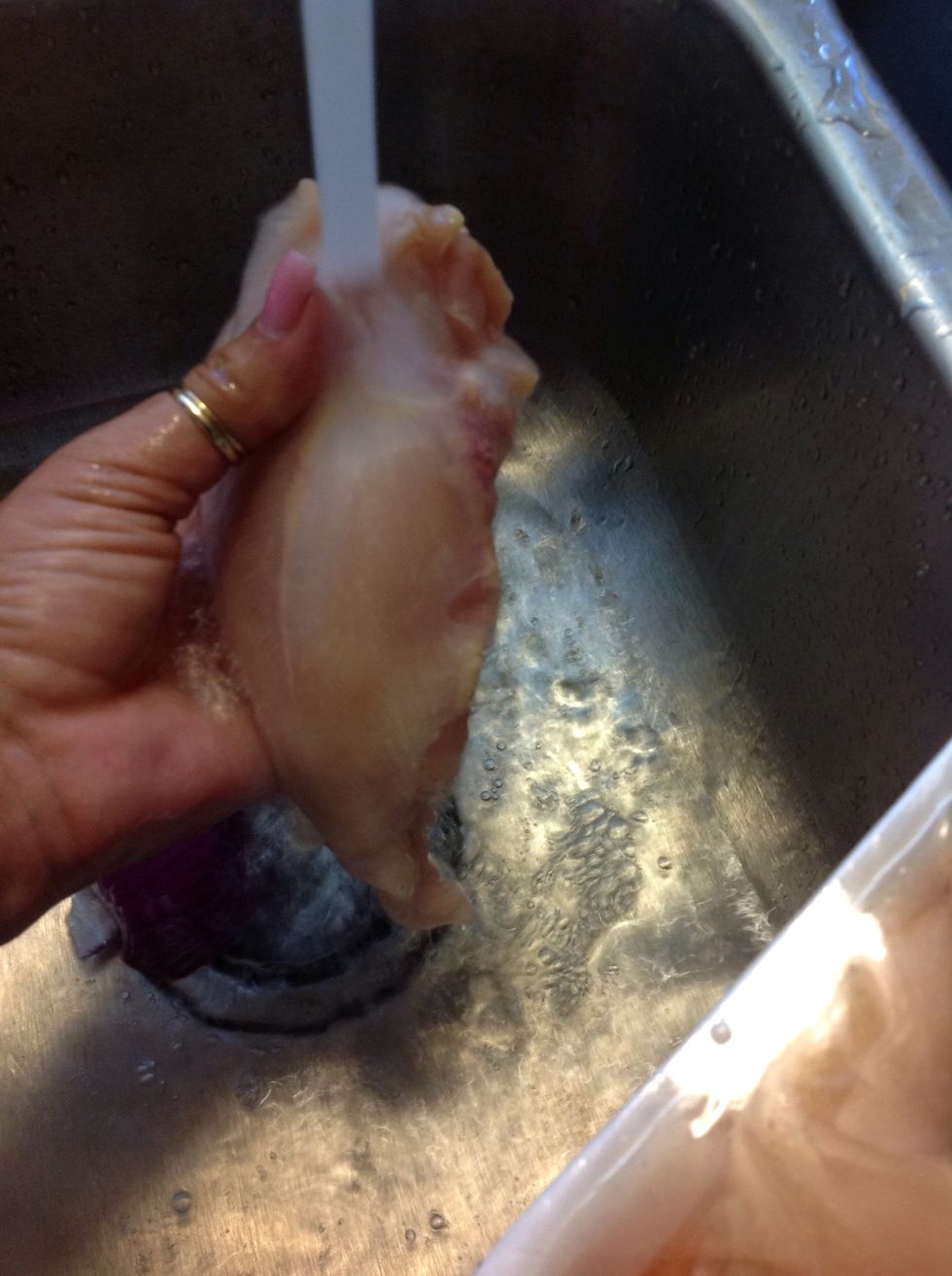 Wash your chicken and rest on a clean plate.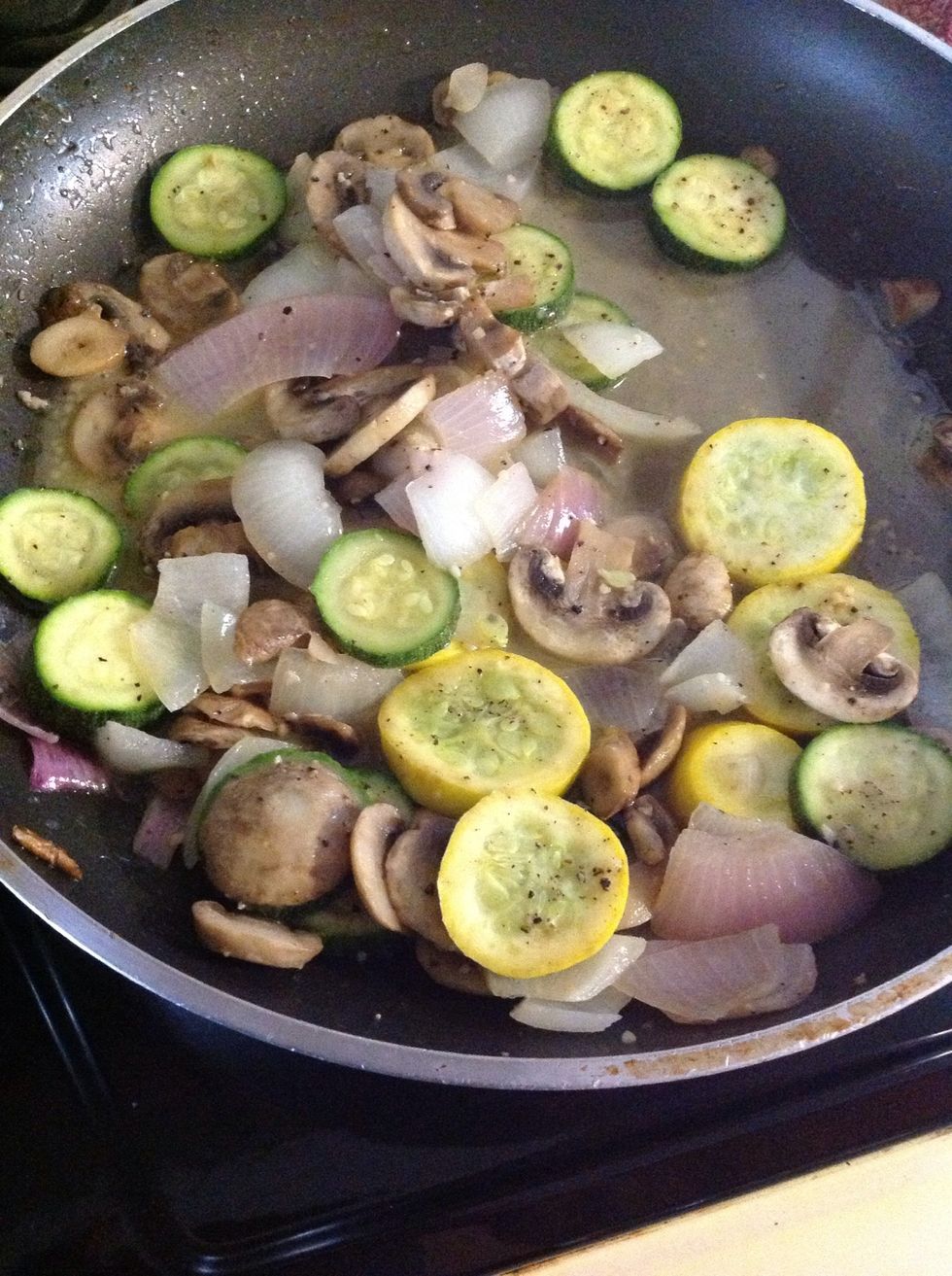 I placed veggies in large flat pan and sauté on low heat while you prep chicken.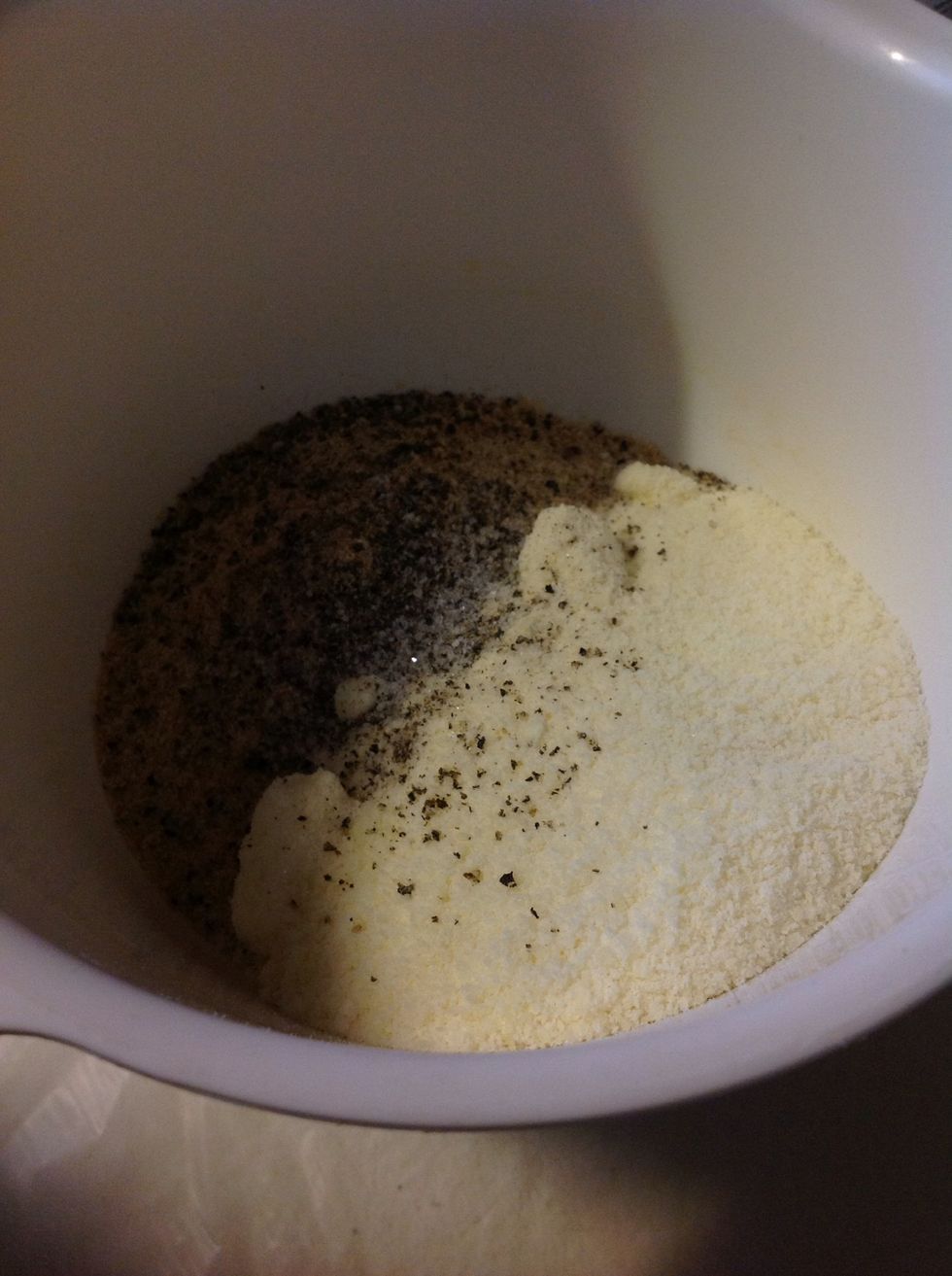 Place cheese, bread crumbs and sea salt and ground pepper in small bowl and mix well.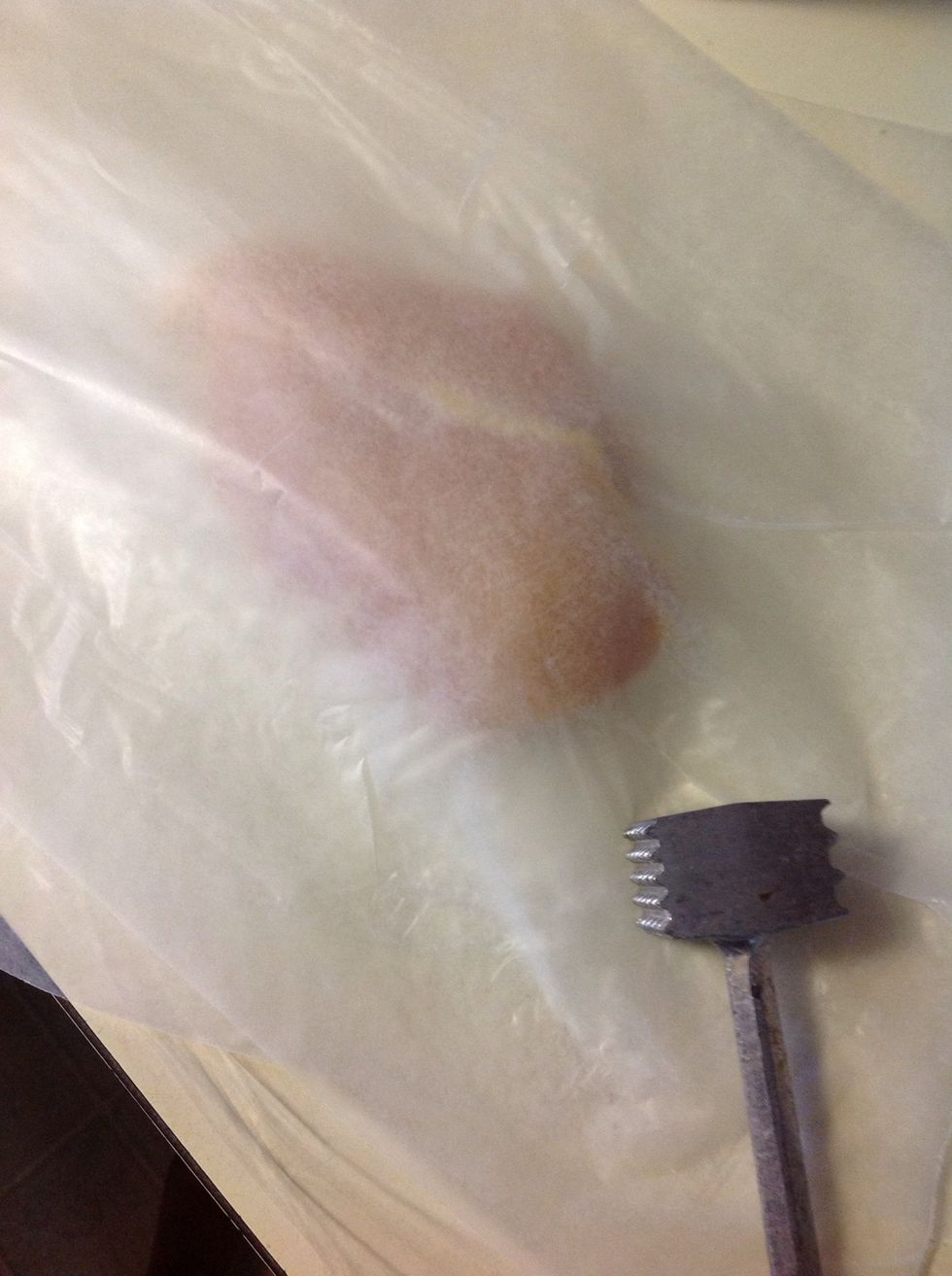 Place chicken on plastic wrap and wax paper, I place a bit of each over top and used a small mallet to pound it.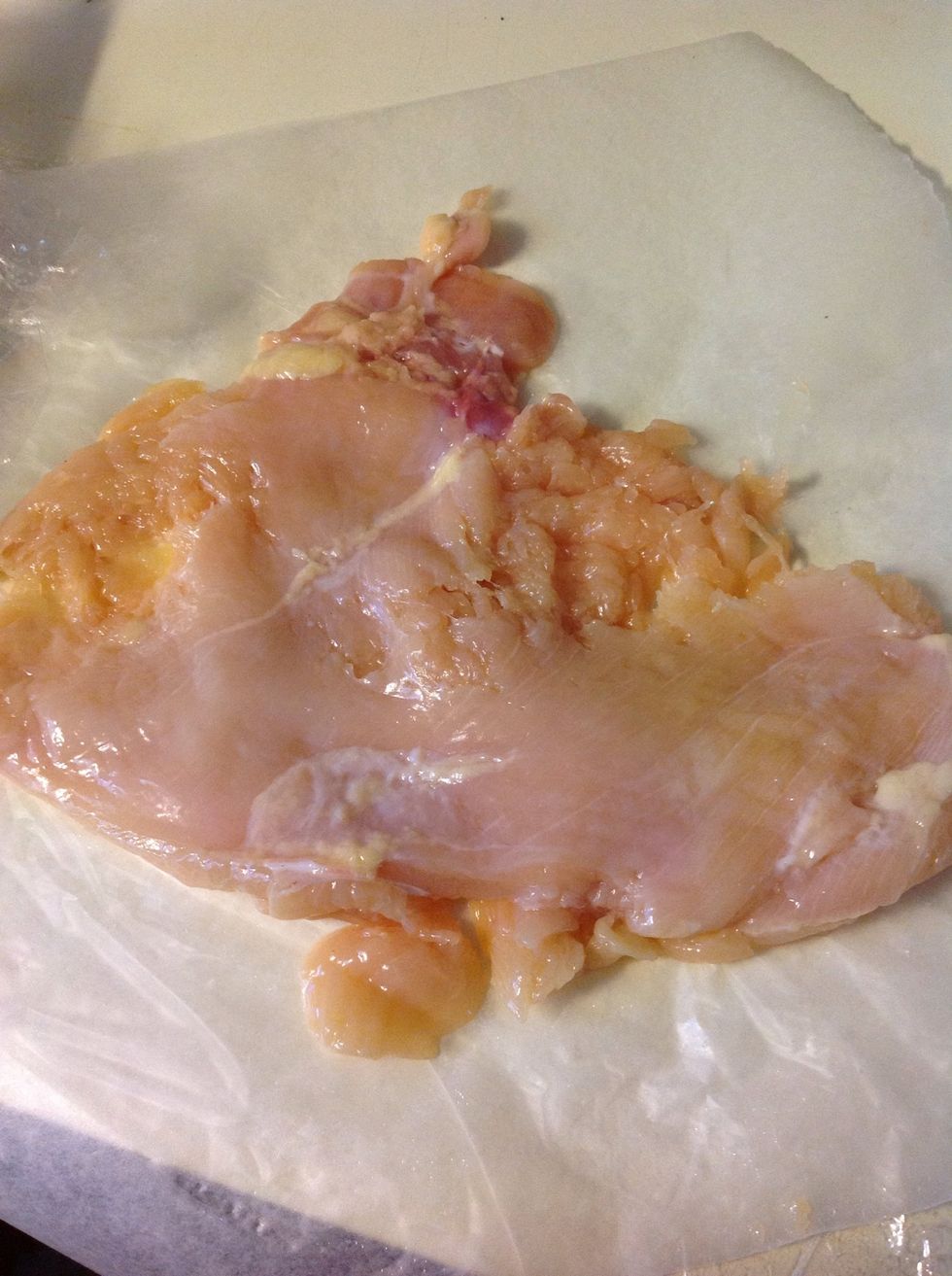 Trim off excess skin or fat if you want. Chicken will be flattened and soft.
Place some of your bread crumb and cheese mixture on a clean plate.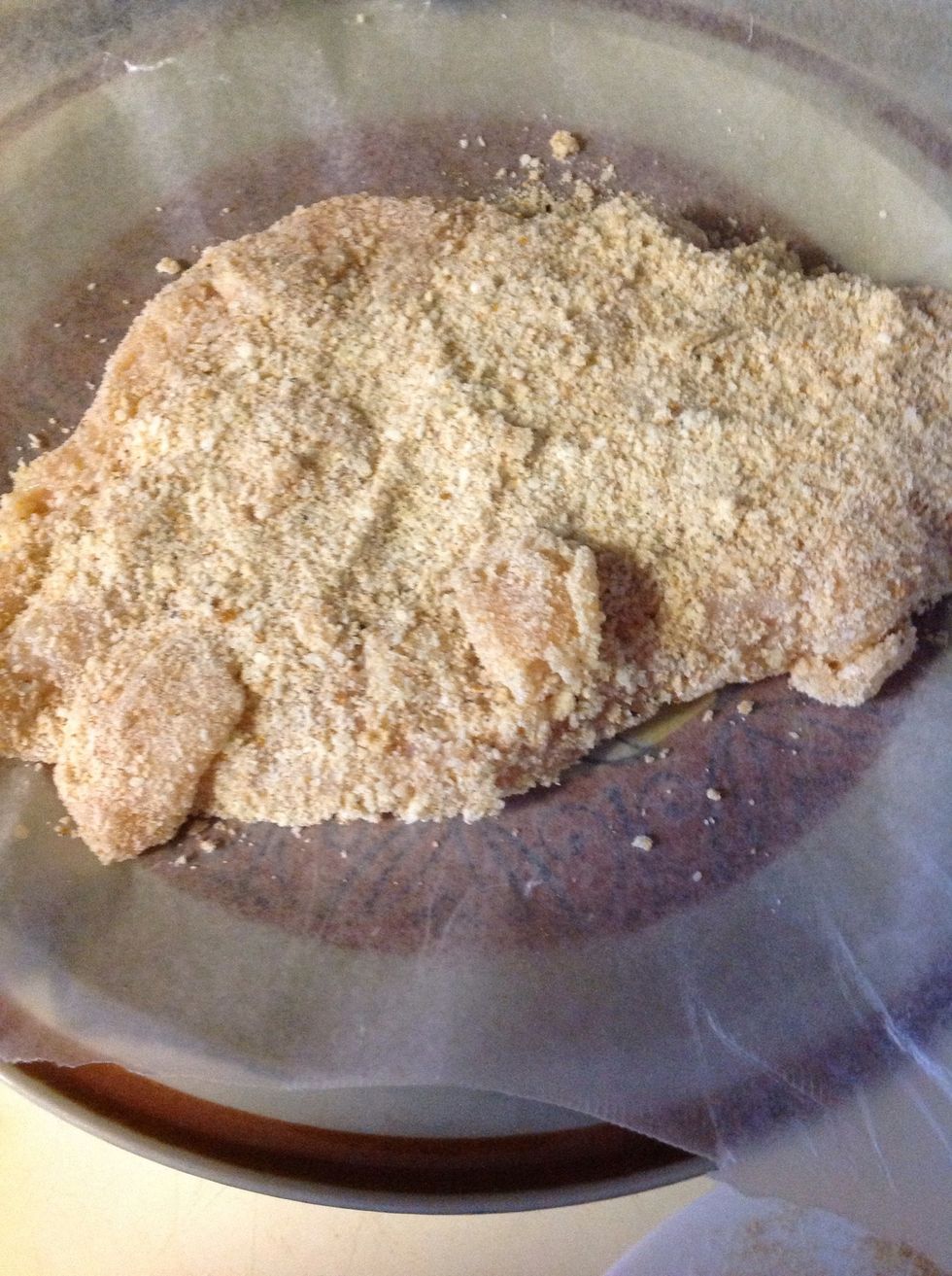 Cover both sides thoroughly.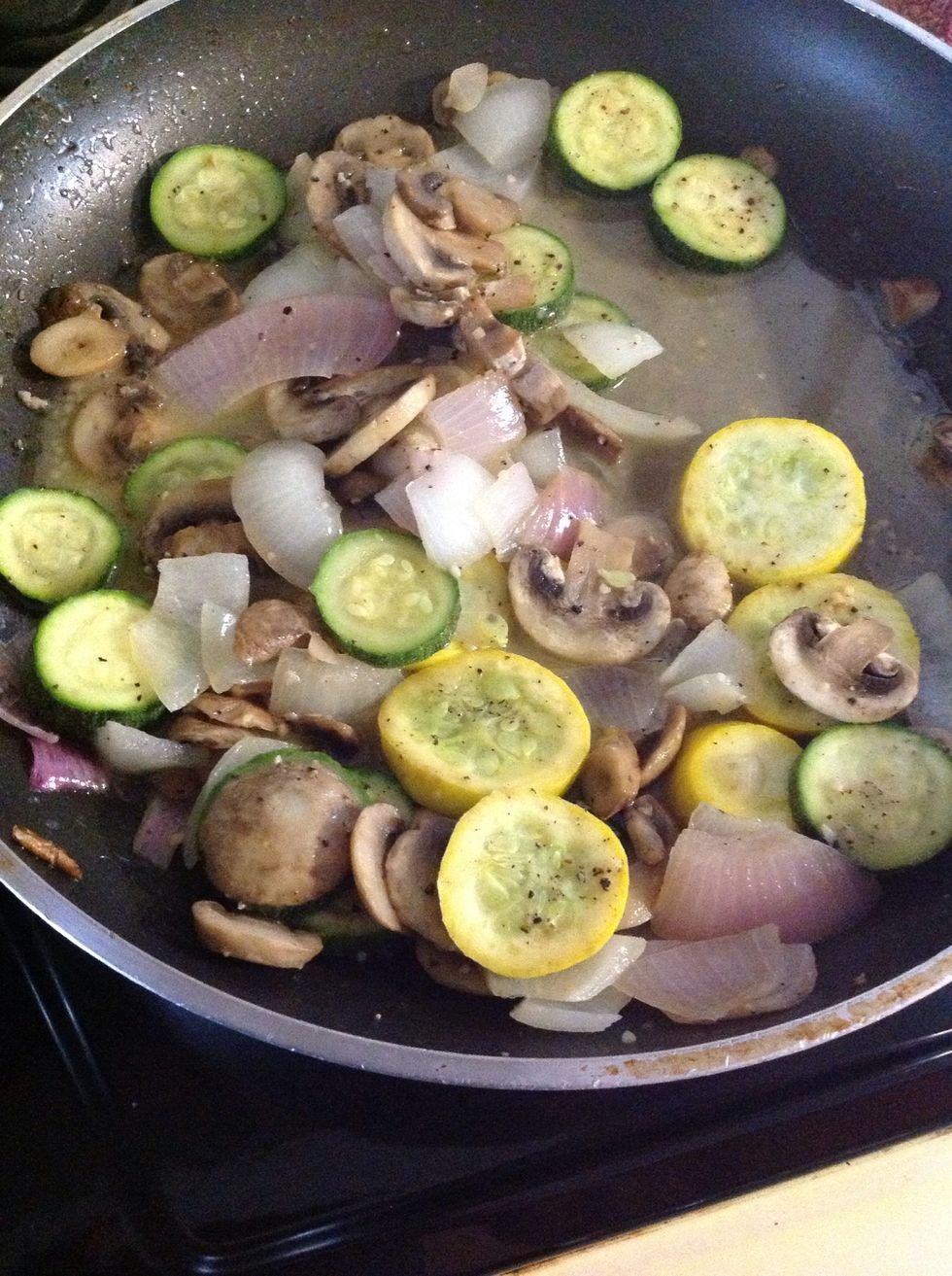 Check your veggies to see if they are softened. Looks great. You can use what ever veggies you like, this is what I had handy.
Add the red sauce to veggies. Allow to simmer while you cook chicken.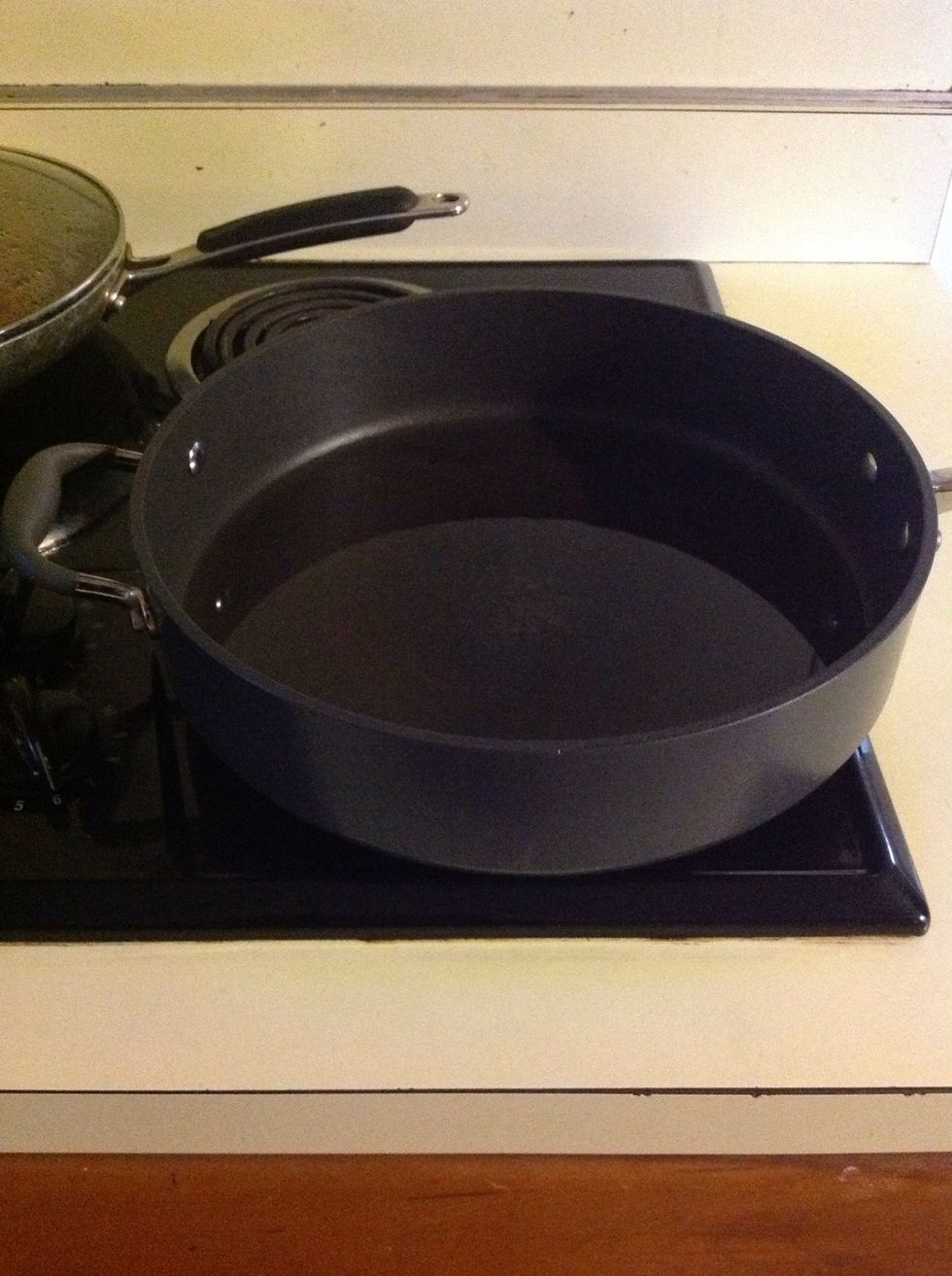 Heat olive oil in heavy flat pan.
Carefully place chicken in to hot oil. Adjust heat, so that it doesn't splatter but still is hot.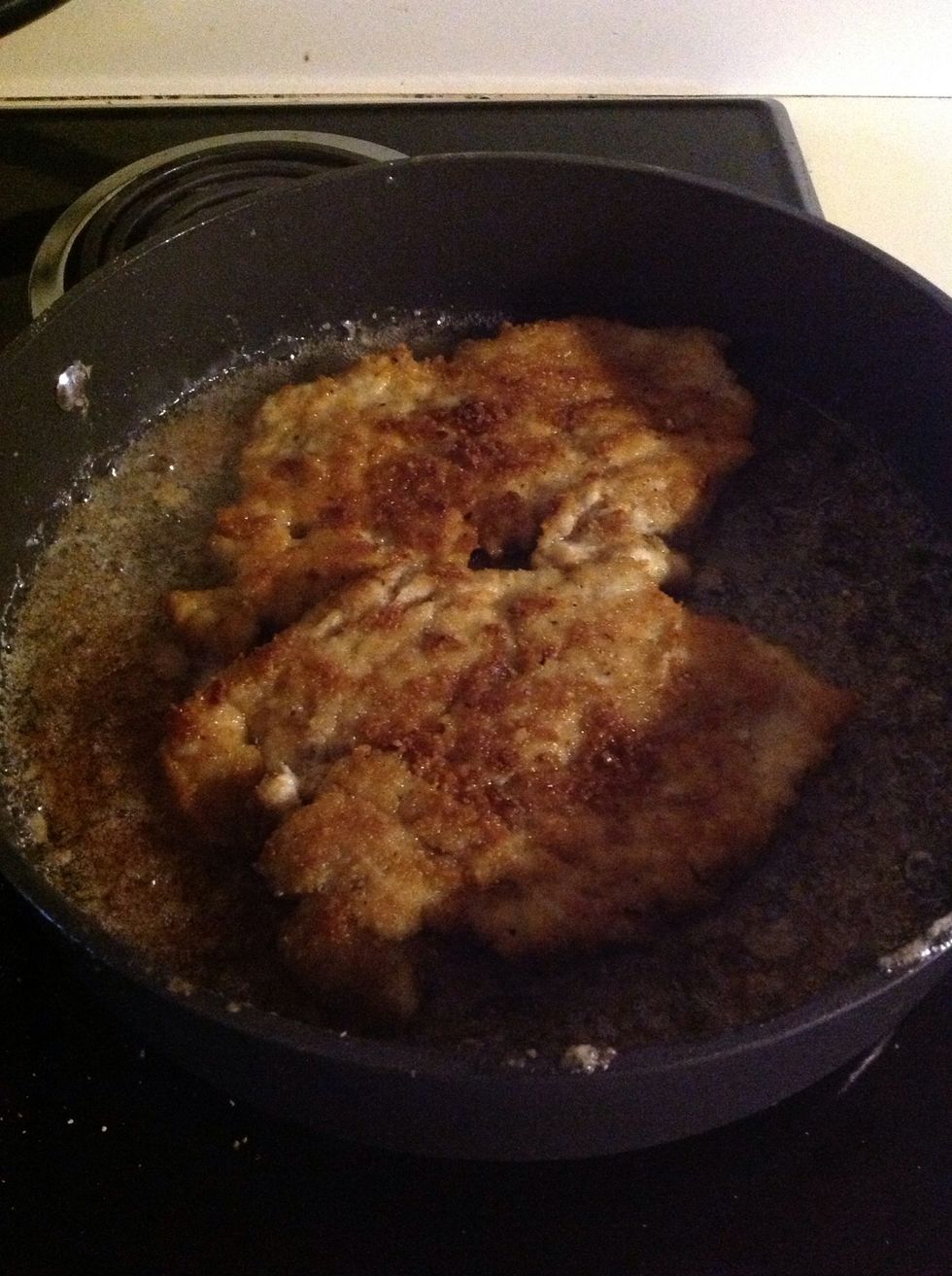 Allow to brown well and flip just 1 time.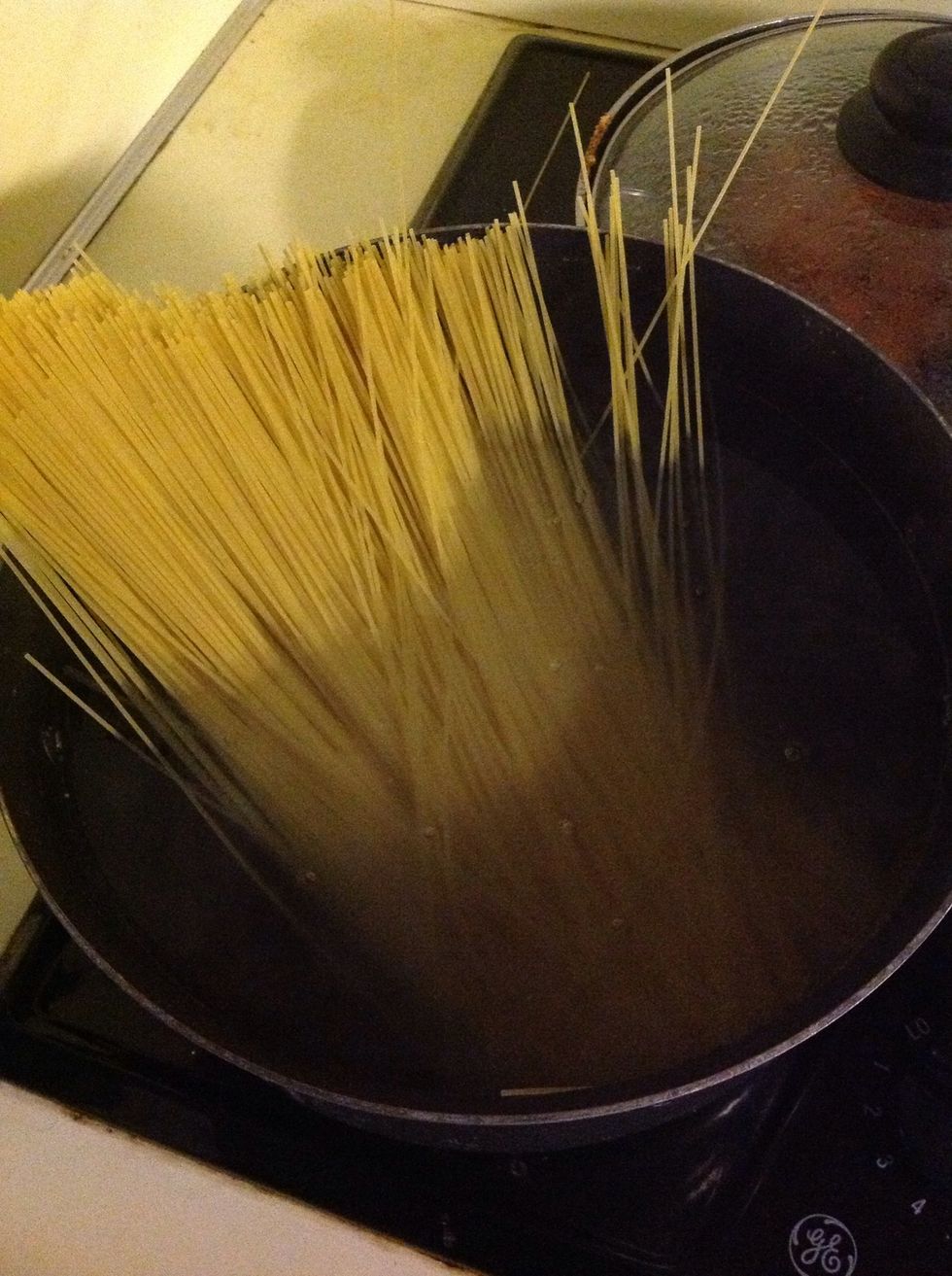 Add pasta to boiling salted water, I added a dash of olive oil so pasta won't be sticky.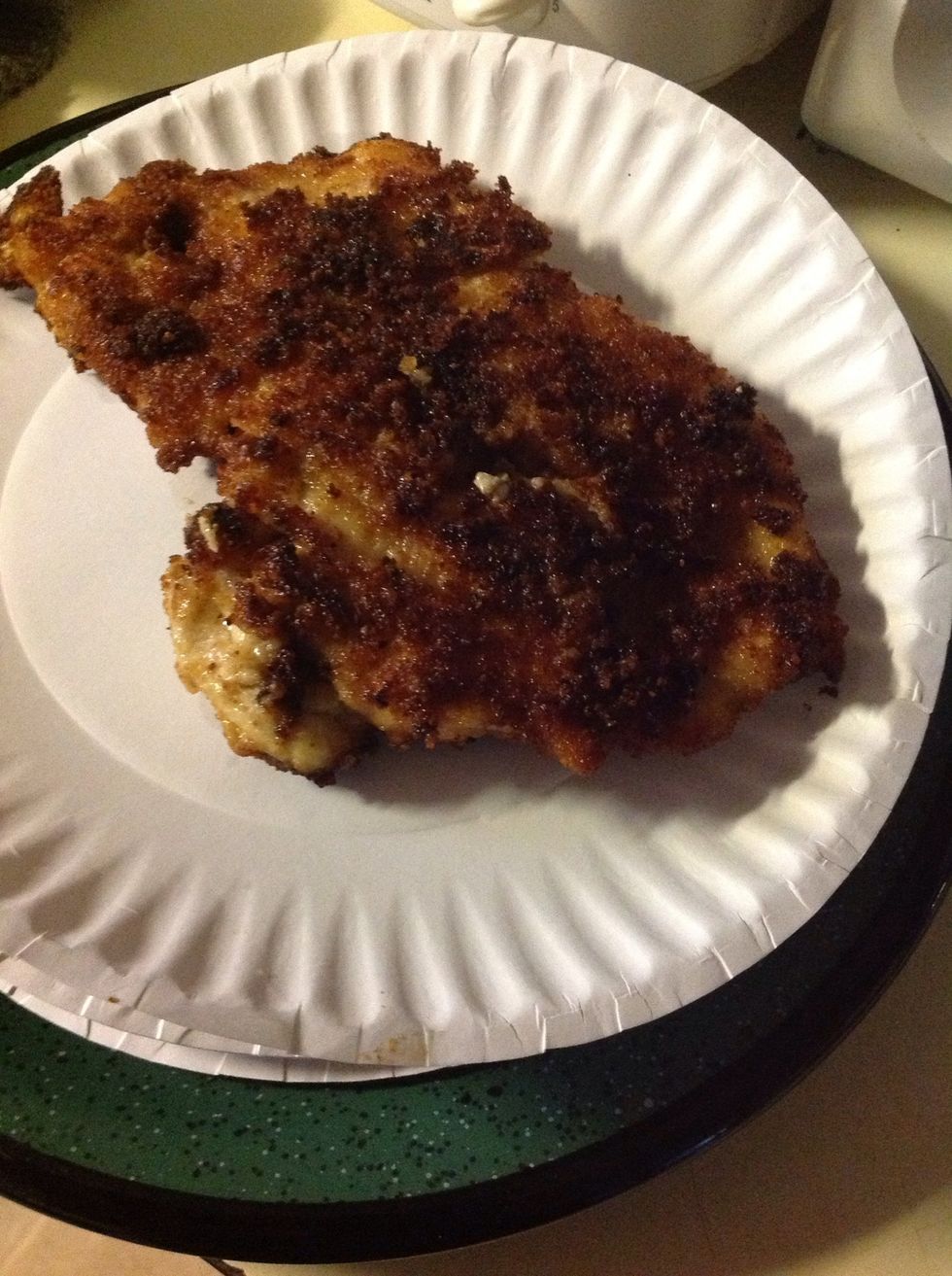 Remove chicken from pan when it's is cooked through, and the perfect color.
Bring it all together on one plate. Place mozzarella cheese on chicken and place pasta on plate, place red sauce on both to your liking.
Sprinkle with ptarmigan cheese if you would like, can also be served with a small side salad and or garlic bread.
2.0lb Chicken breast
1.0lb pasta
1.0 Egg
1/4c Milk
1.0c Cup breadcrumbs
1.0c Parmesan cheese
4.0 Slices of mozzarella cheese
1.0 Zucchini
1.0 Yellow squash
1/2c Red onion
1/2c Yellow onion
1.0Tbsp Minced garlic
Olive oil to cook in
Ground sea salt and ground pepper
2.0Tbsp Butter to sauté veggies in
Lisa Gage
Proud American Indian Woman From The Black River Tribe Of The Chippewa Nation. I love my son and my Rottweiler. Making #BreastCancer my bish since 3/5/2012.