Make Chicken Parmesan (21 Day Fix)
205
Slice your chicken breast in half to make thin pieces of chicken that will cook faster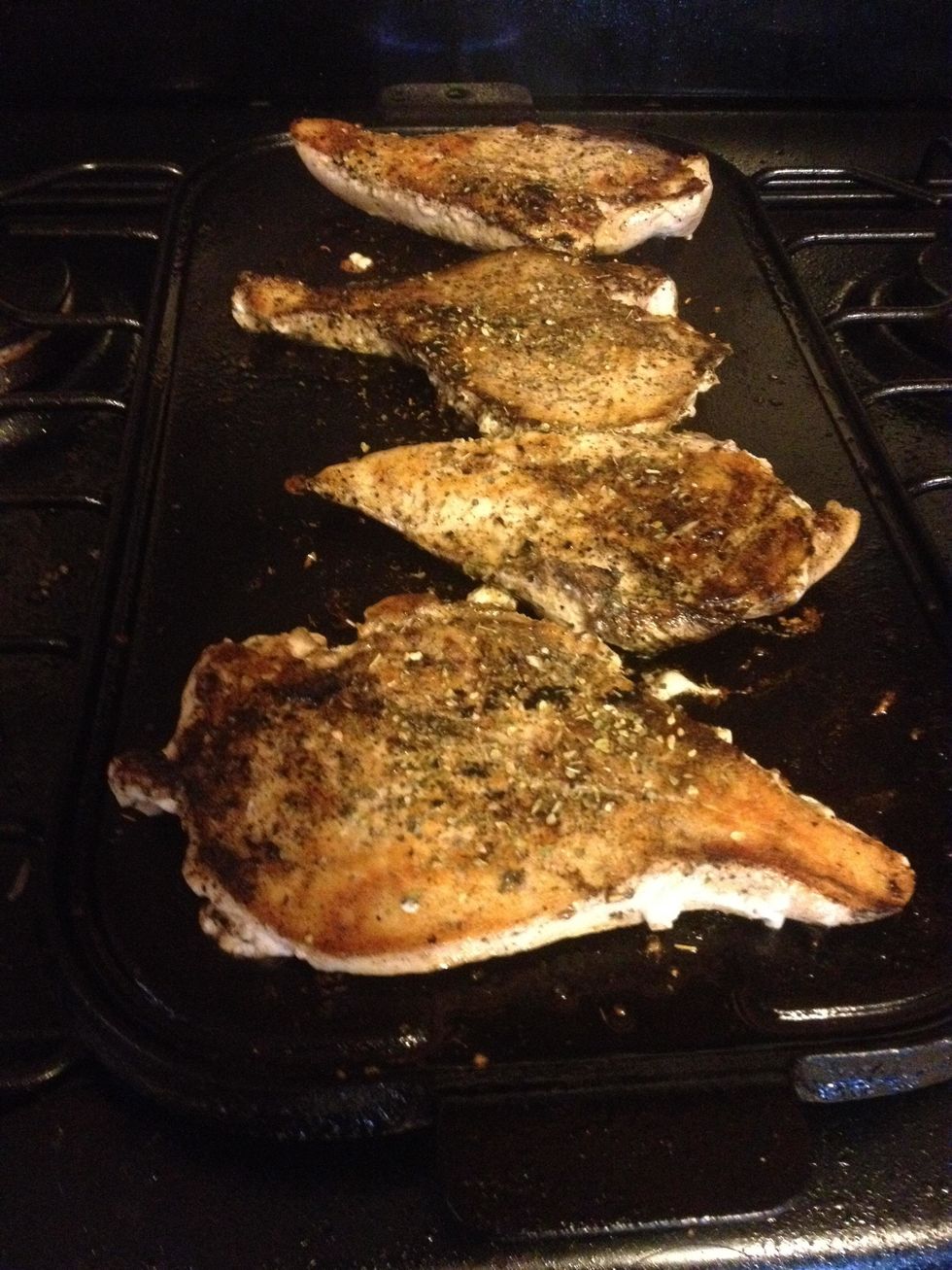 Sprinkle with Italian seasoning, and grill on seasoned grill or BBQ for about 5 min each side. The chicken will not be cooked through. That's OK, we will be baking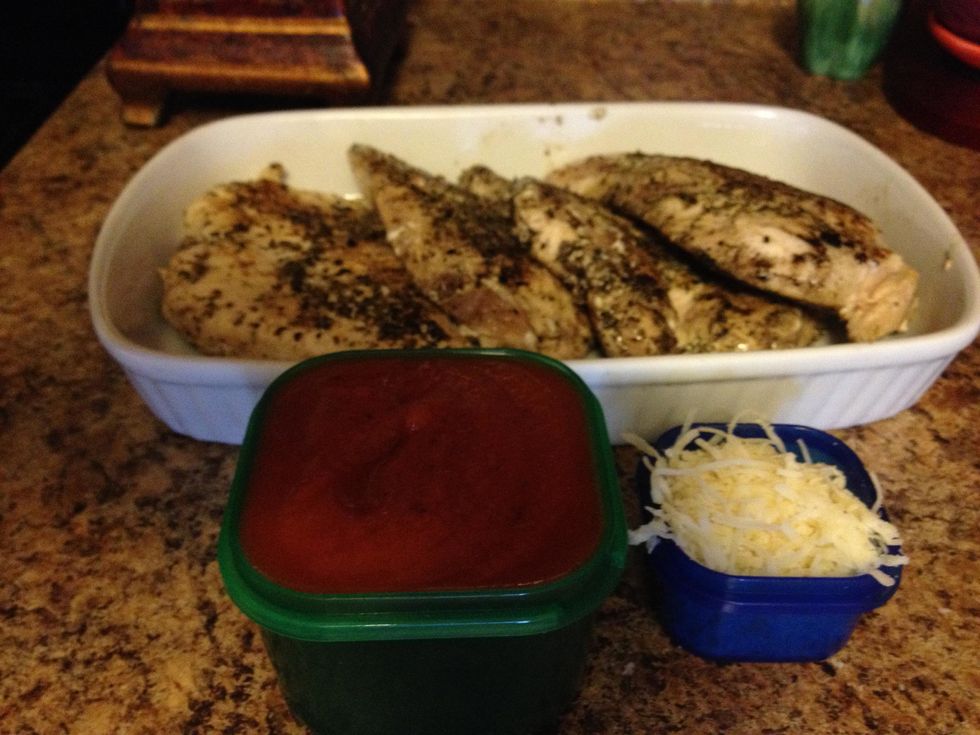 Arrange your chicken in baking pan. Cover with one green container of your favorite sugar free pasta sauce and one blue container of fresh parmesan cheese.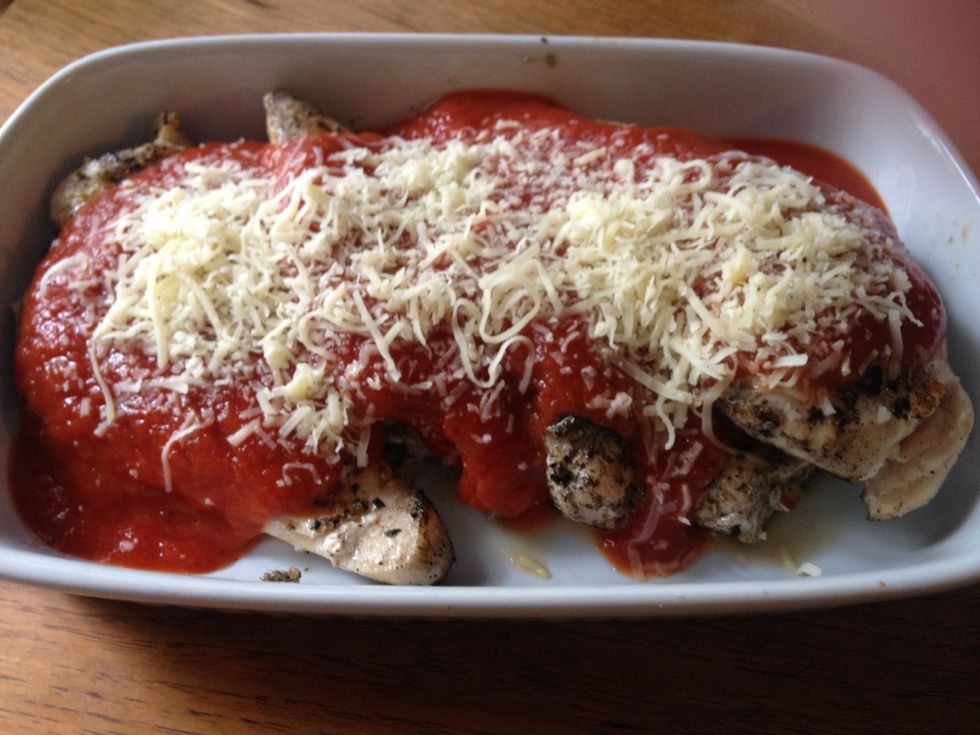 Bake on 350 for approximately 20 minutes. Or until chicken is fully cooked (if your breasts are THICK, you will have to cook longer)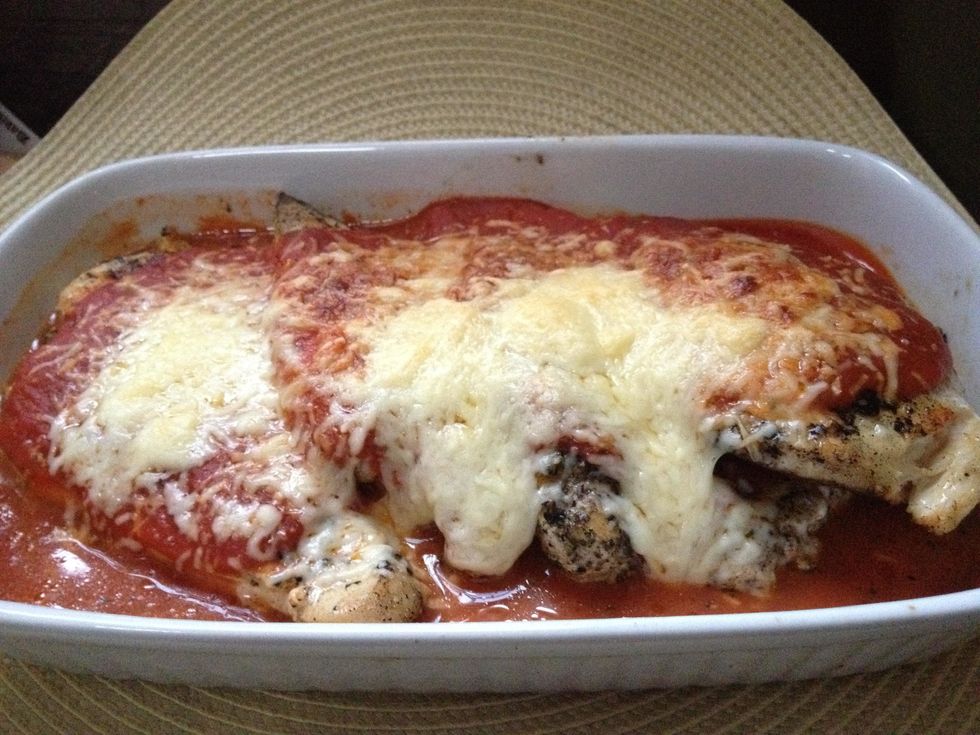 Makes 4 servings. Each servings is 2 x RED 1/4 GREEN and 1/4 BLUE for you 21 Day Fixers
Want to know more about how I lost 60 pounds eating DELICIOUS food? Follow me on Facebook: www.Facebok.com/MorphWithMichelle. I run a monthly on line class for newbies to clean eating. JOIN ME!
2.0lb Organic Chicken Breast
1.0c Sugar Free Tomato Sauce
1.0tsp Sugar Free Italian Seasoning
1/4c Fresh Parmesan Cheese
Michelle Royale Vidal - Heromom
Certified Health and Nutrition Coach. Survivor of chronic illness. Learning to use food as medicine. Paying it forward by teaching others the same.