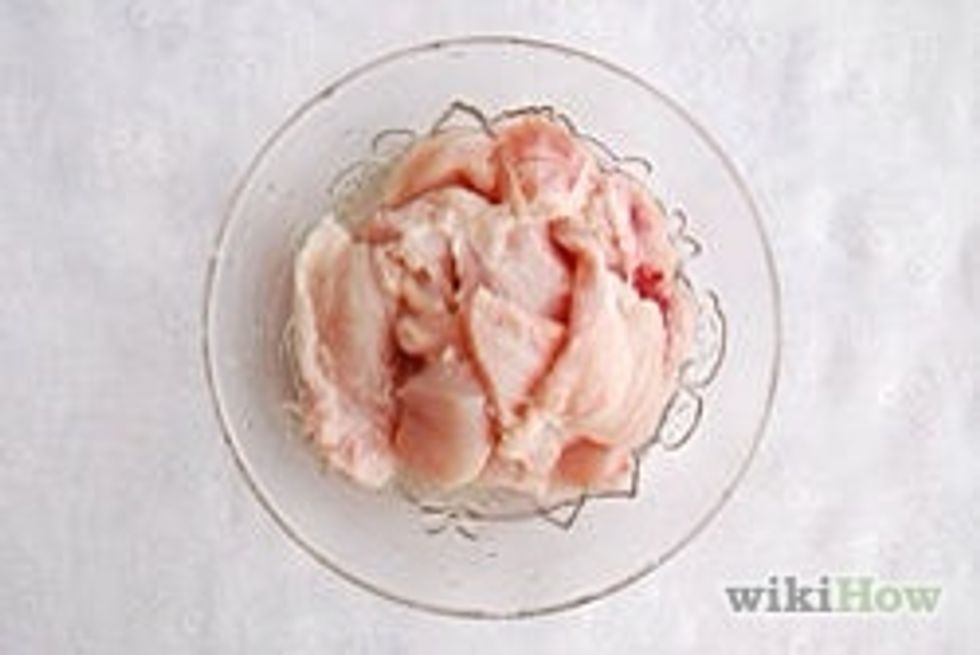 Place chicken pieces in a bowl.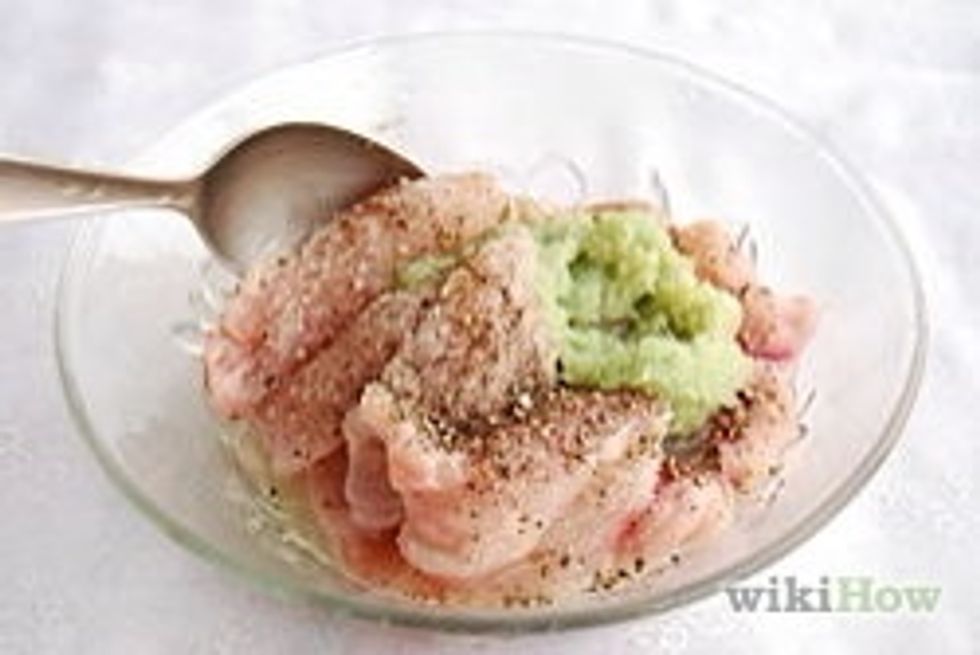 Marinate with lemon juice,garlic, salt n pepper for 6 to 8 hours.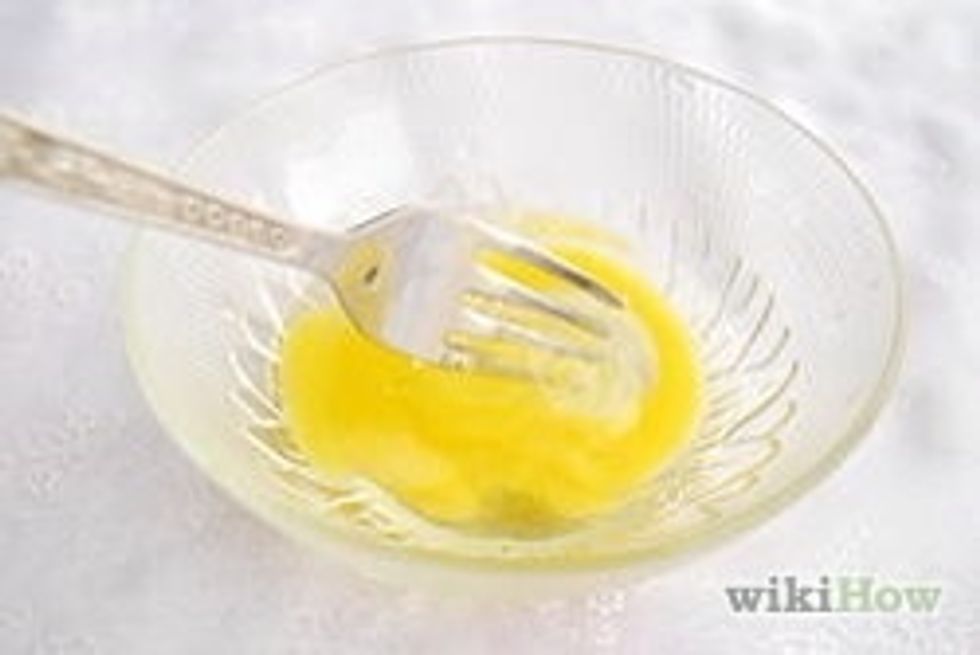 Beat egg in a bowl.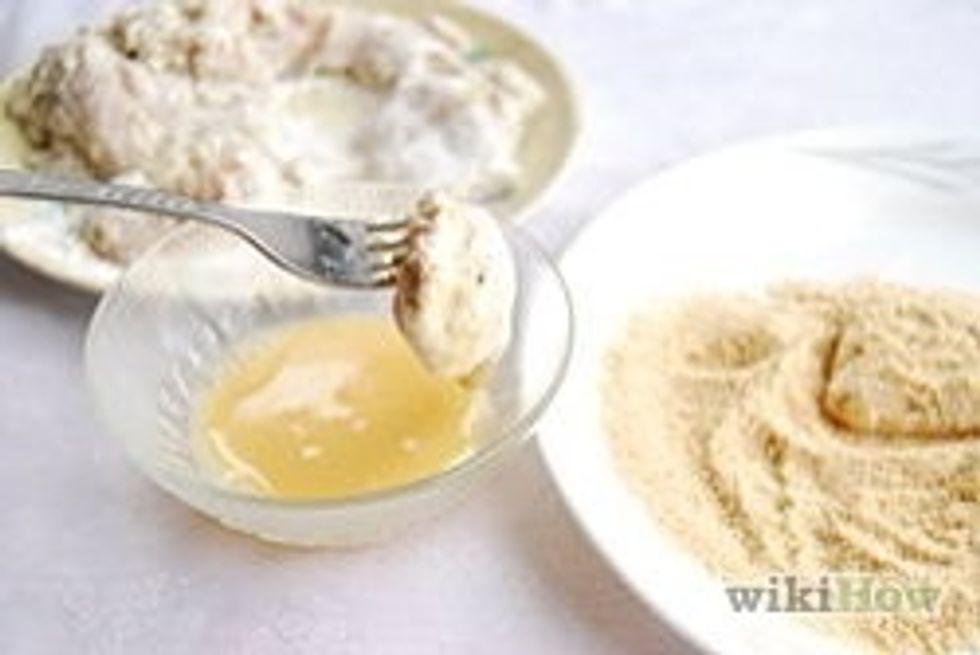 Coat each chicken piece well with flour then dip in egg an press in bread crumbs.( refrigerate until frying time)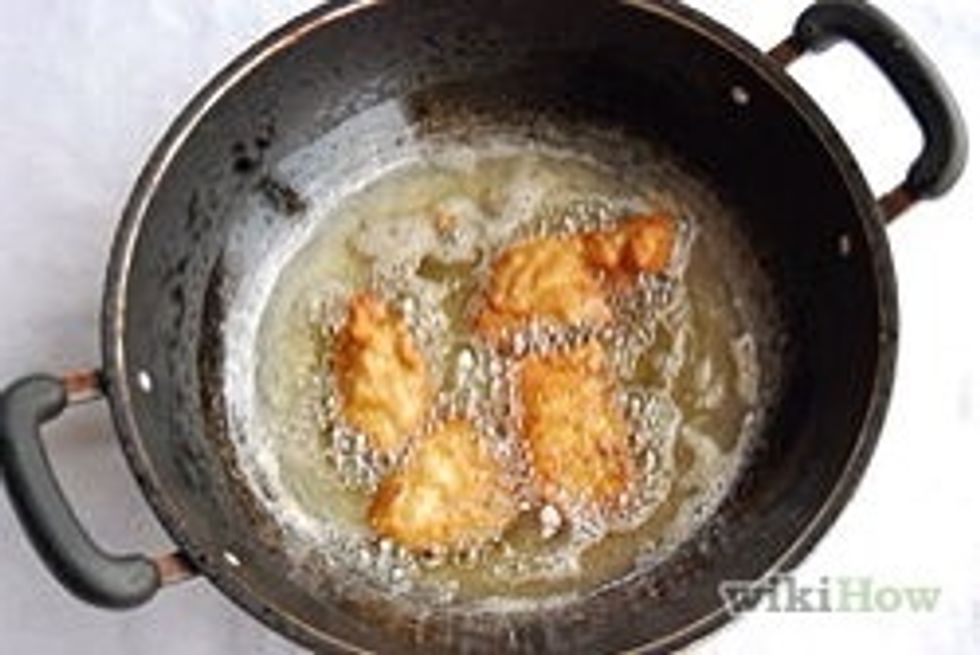 Heat oil on medium heat and deep fry on low heat for 3 to 4 mins, and 2 to 3 pcs at time until golden brown and chicken is cooked.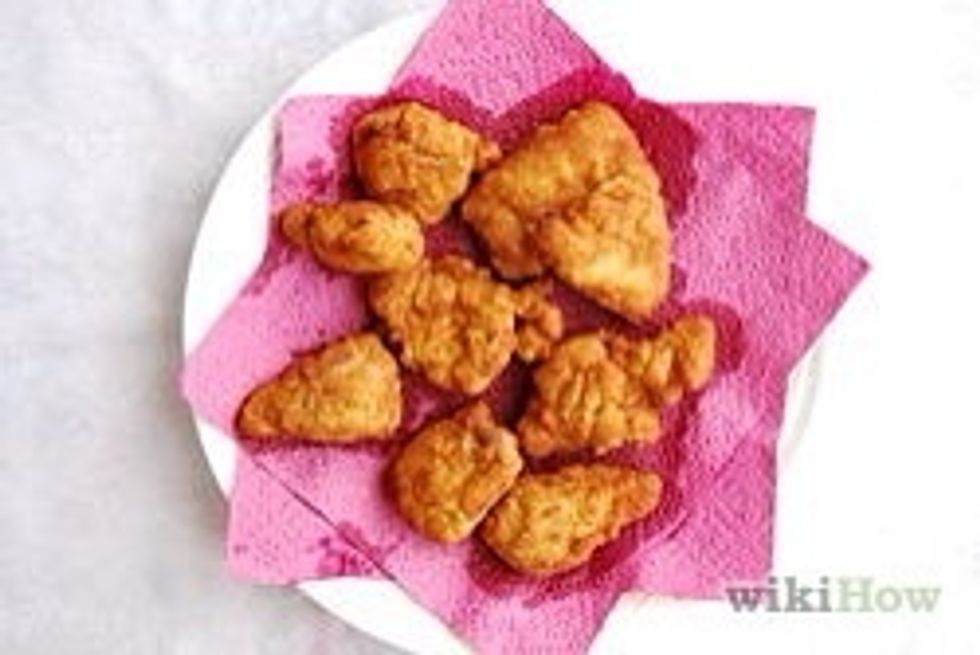 Drain on absorbent paper.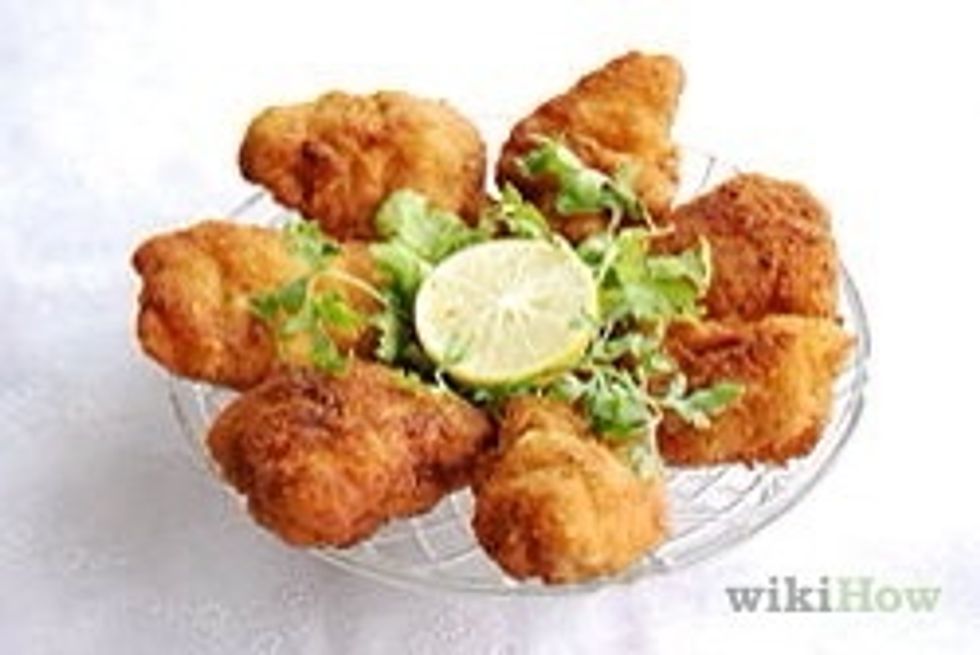 Garnish with lemon wedges and parsley .. With any sauce u like ....
I hope u like my first guide,sorry for images not clear, hope fine...please gave comments n suggestion to create more useful guides for u..Thank-you.
Chicken thighs boneless cut into two pieces each
3.0Tbsp Lime juice
4.0 Flackes garlic crushed
0.0tsp Freshly ground pepper
Salt to taste
For coating
0.0c Fine flour seasoned with little salt
1.0 Egg beaten with little water
0.0c Dried breadcrumbs
Vegetable oil for frying.