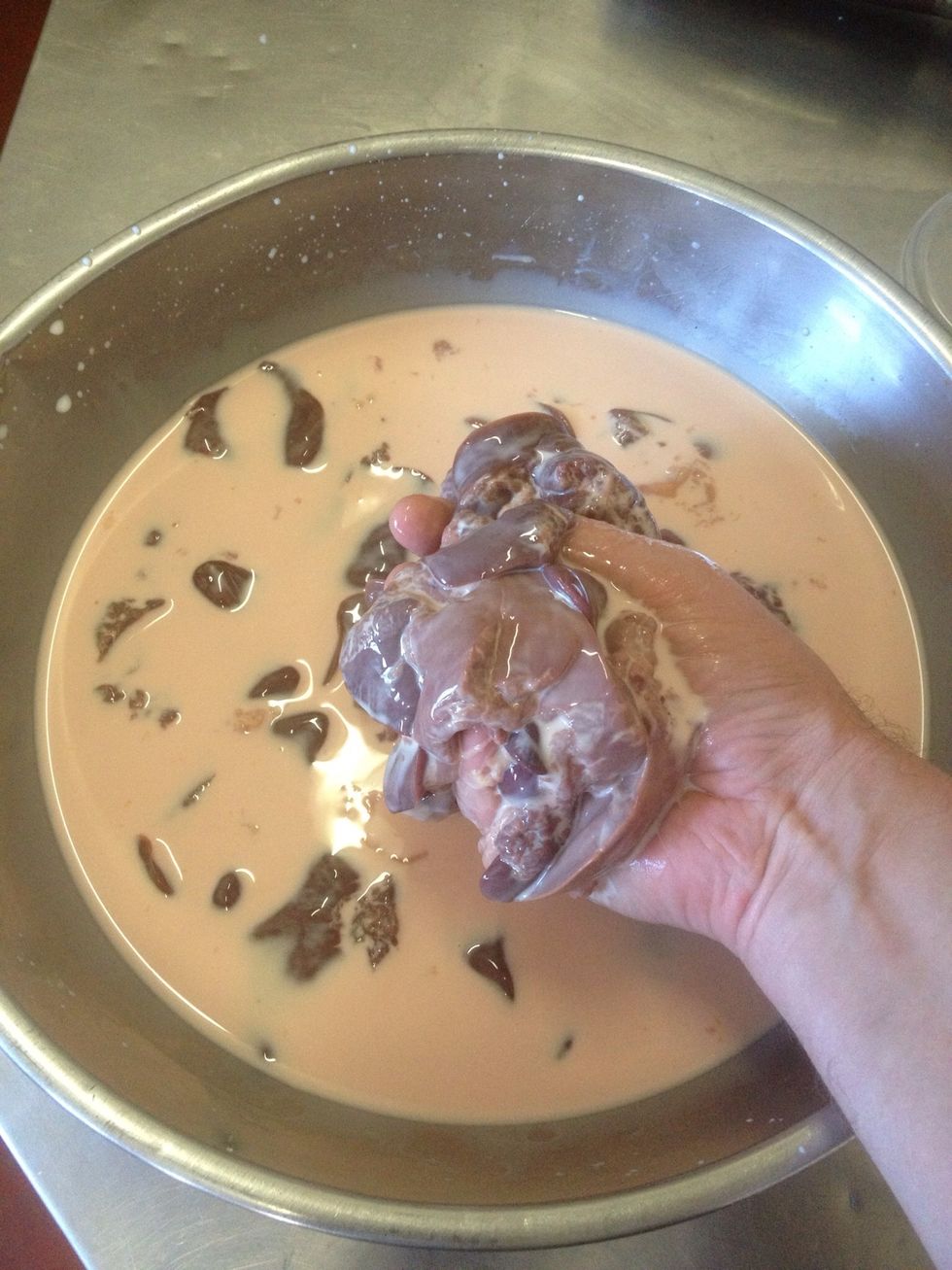 First soak your livers in the milk and salt to draw out the blood and any bitterness. Leave overnight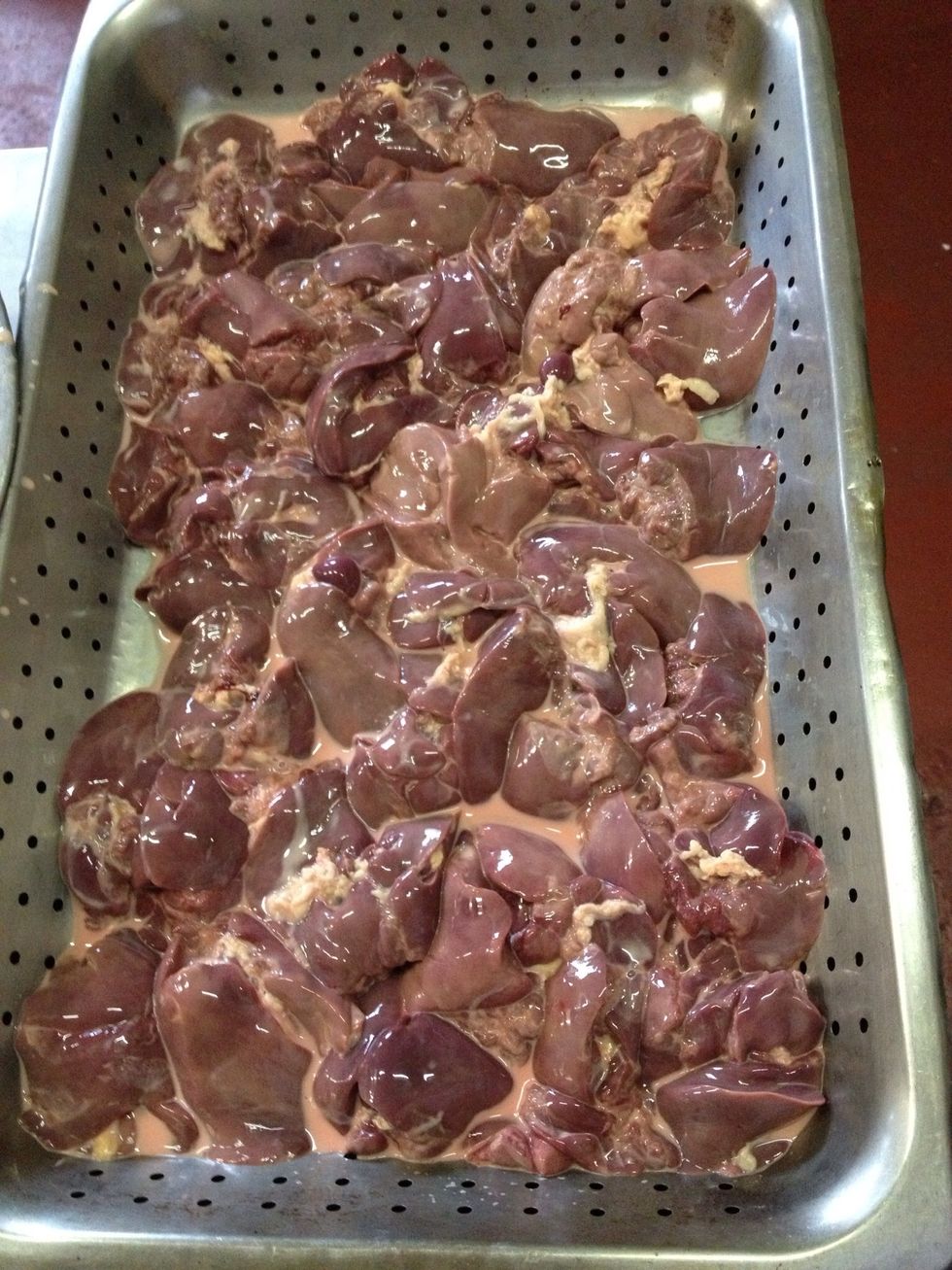 Next day drain off milk and discard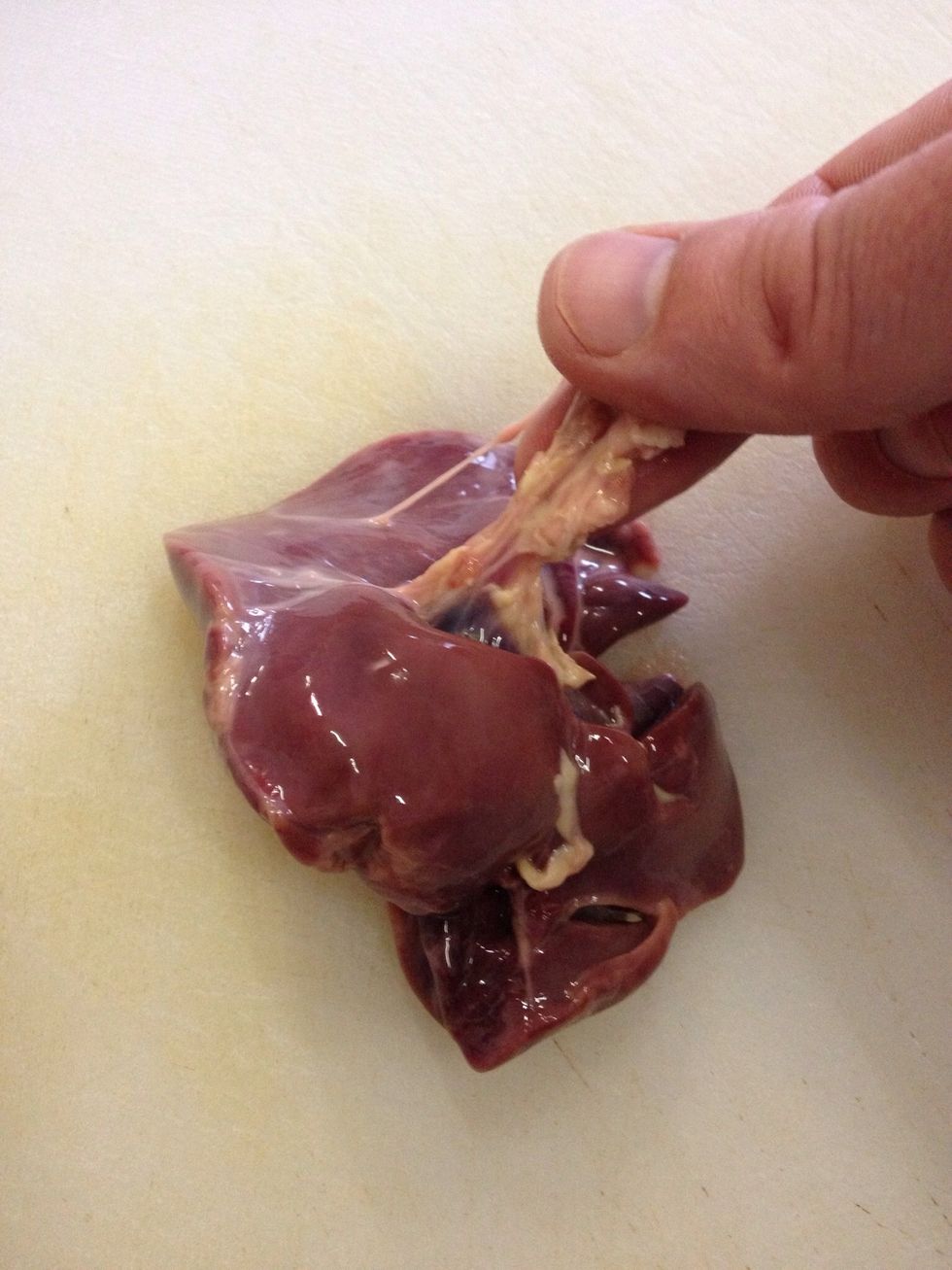 Start cleaning your livers by removing all sinew and any fatty bits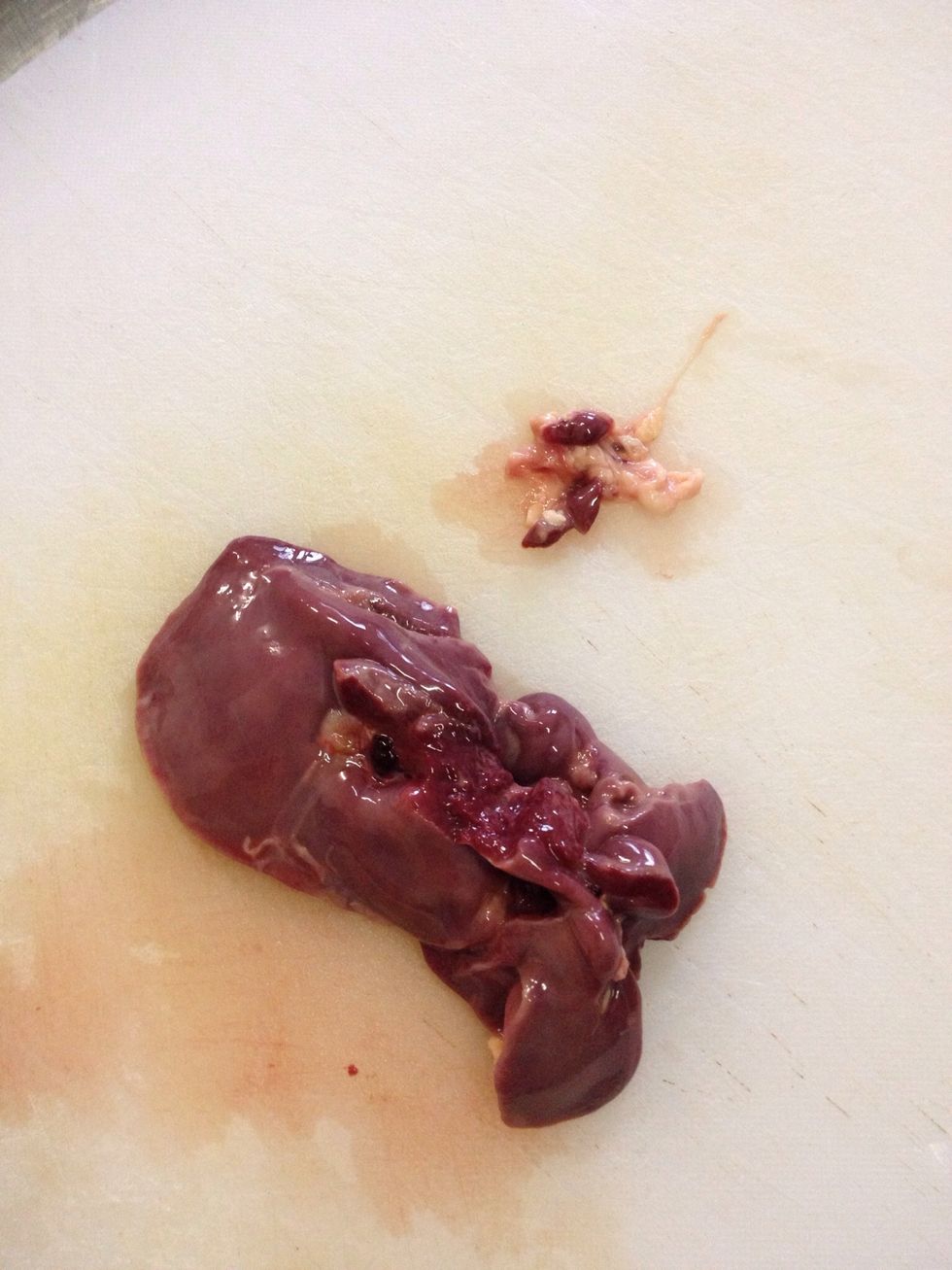 Like this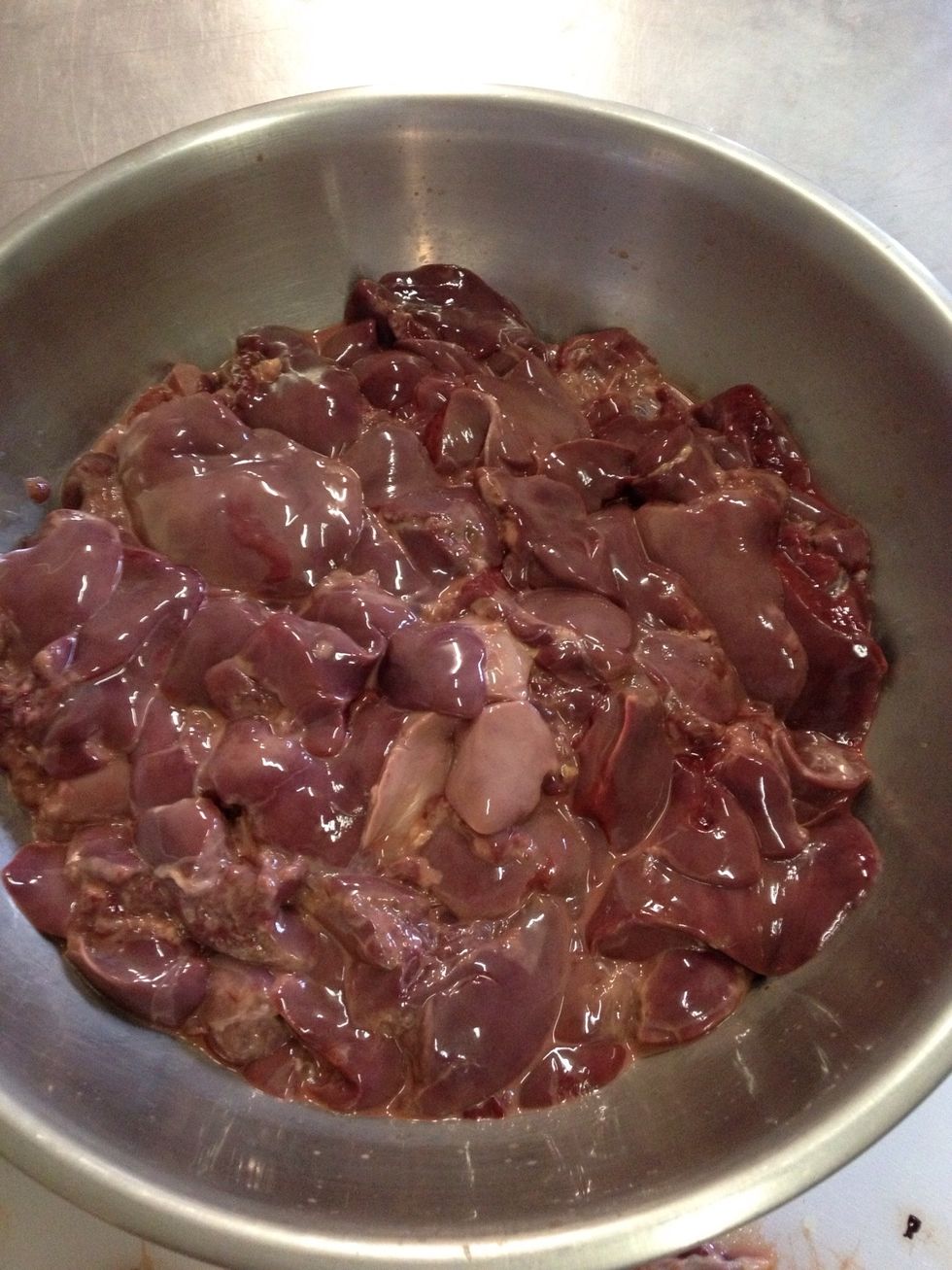 All done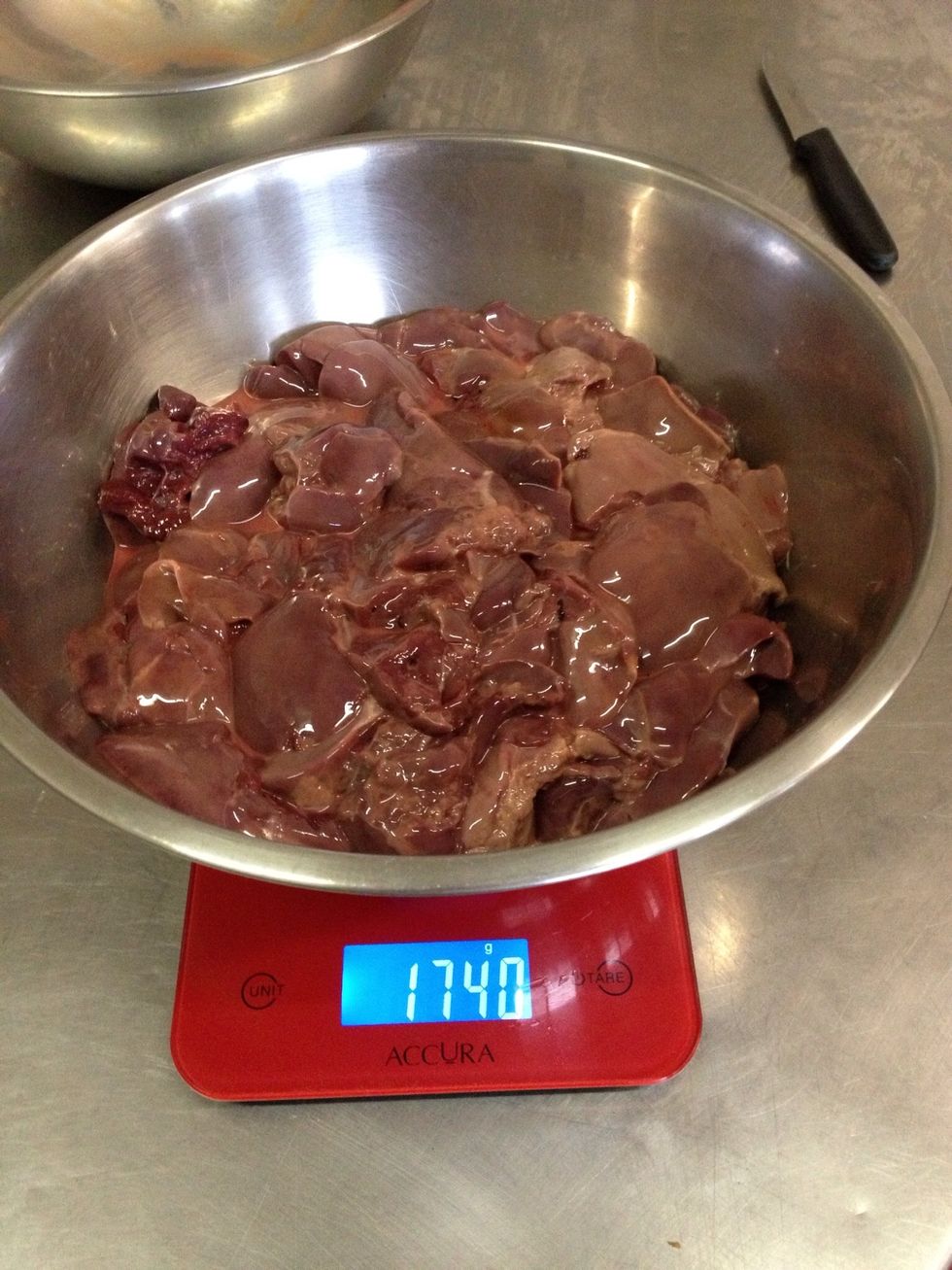 Next scale them and note how much you have as you need the same quantity of butter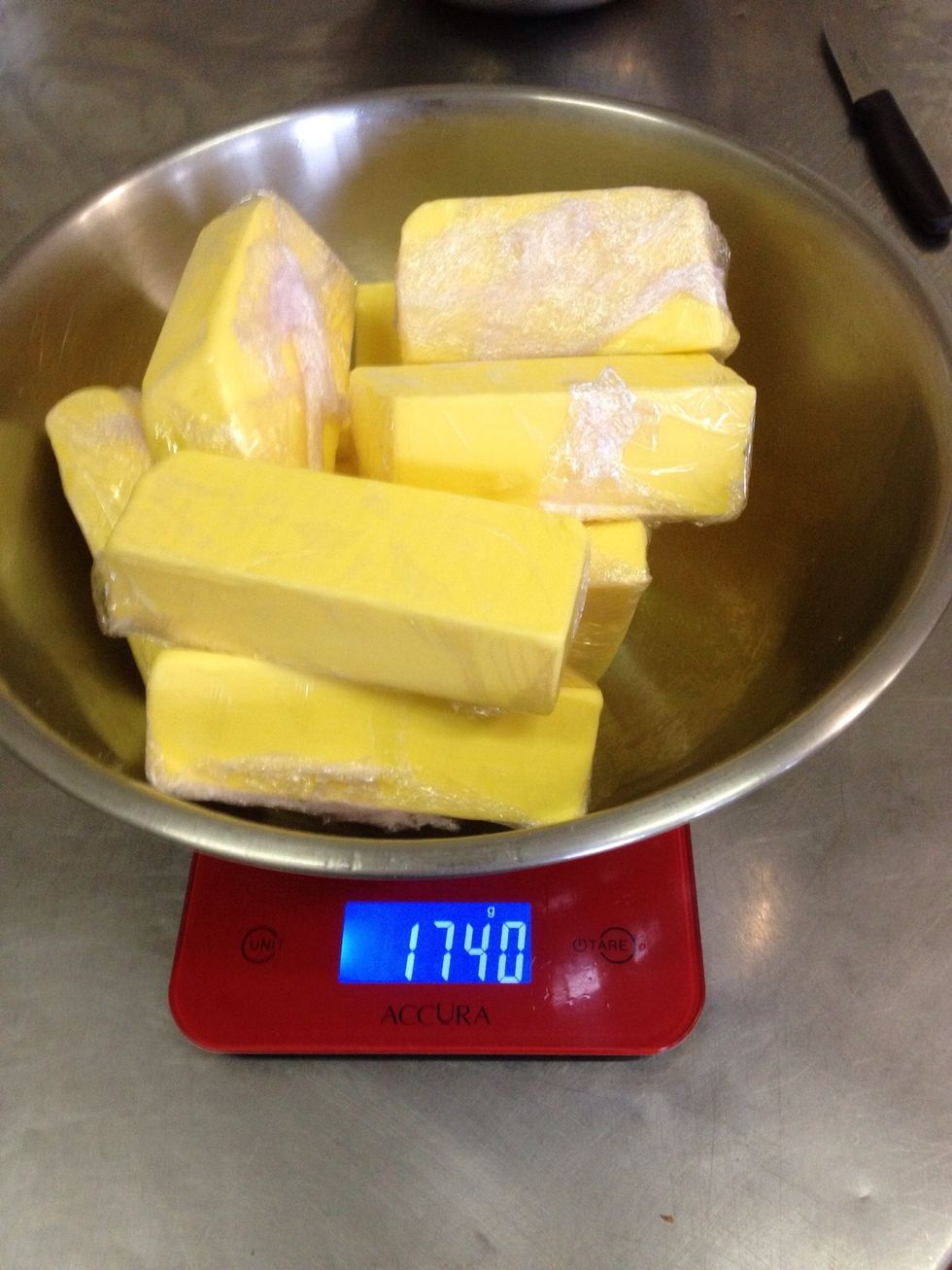 Like this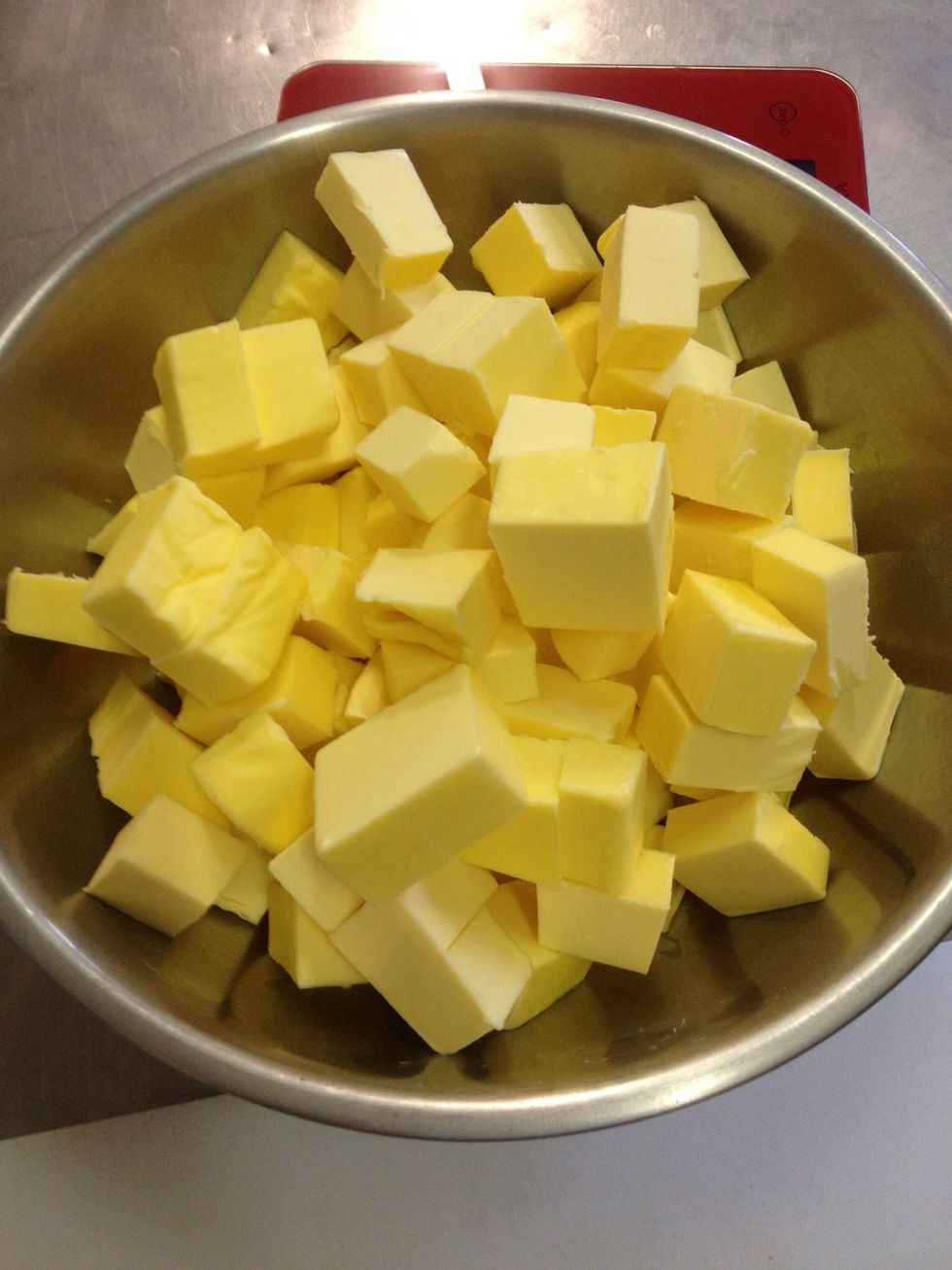 Dice it up and melt
Count eggs I use one egg for every 100g of livers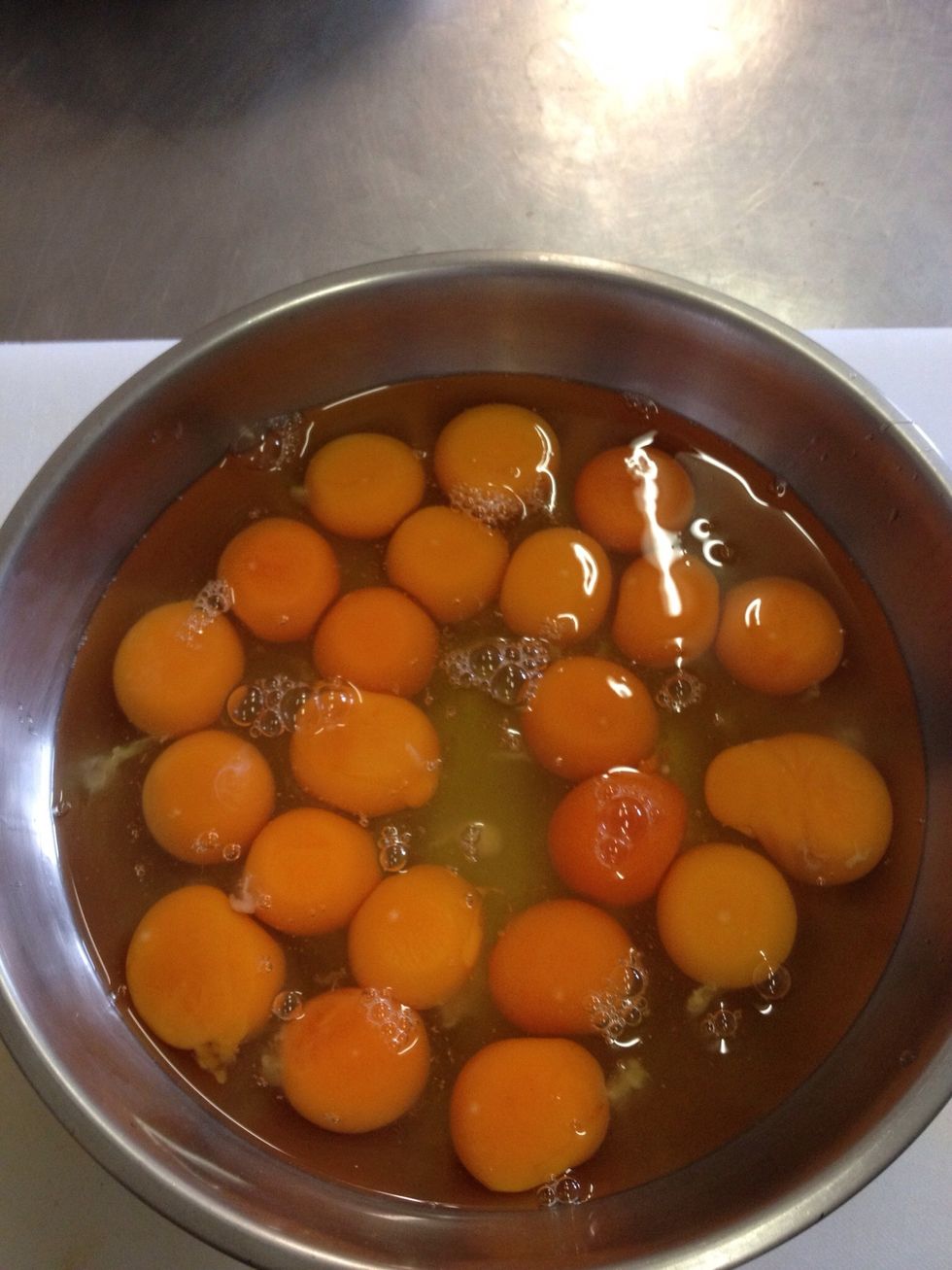 Crack them all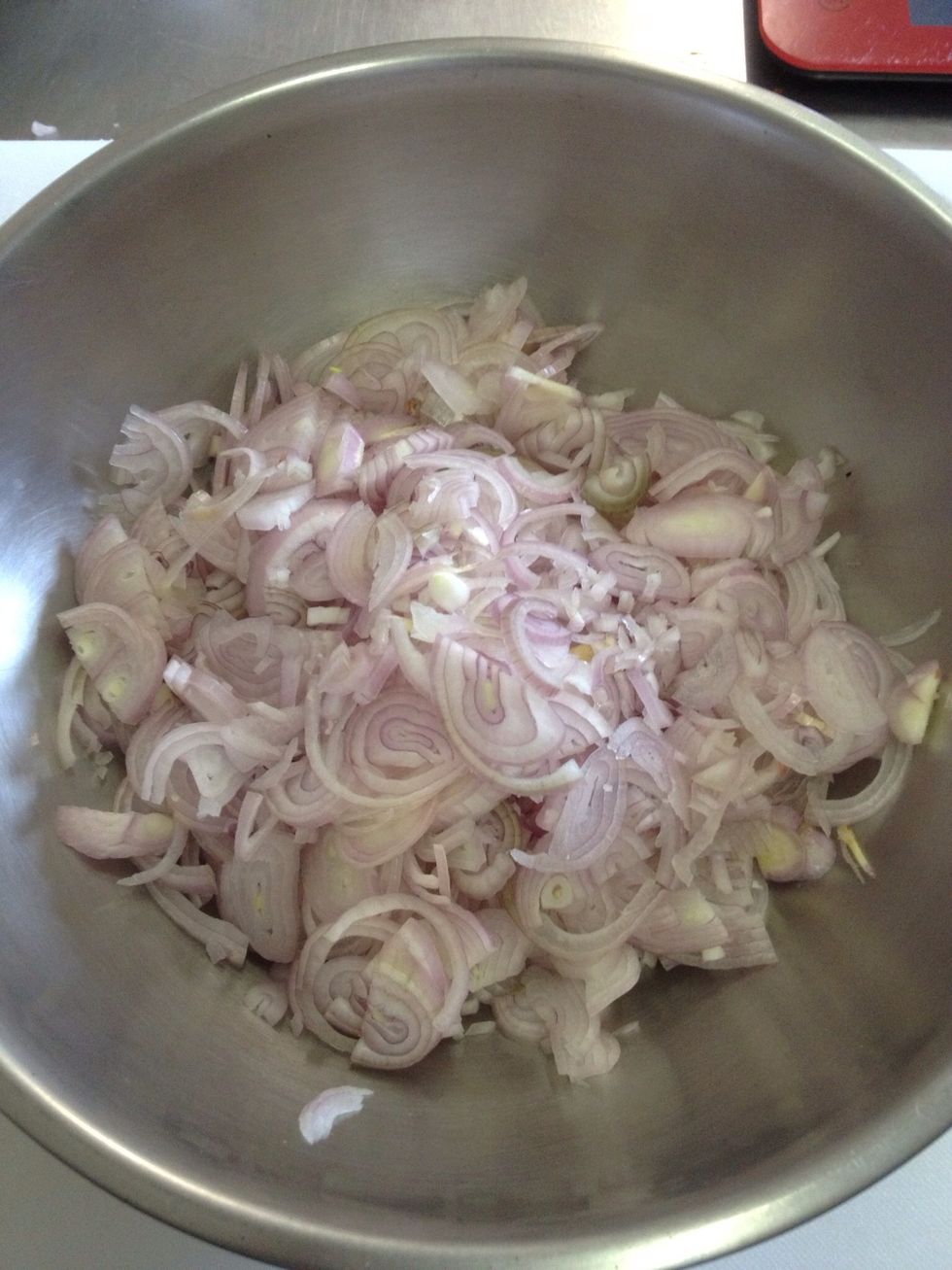 Slice your shallots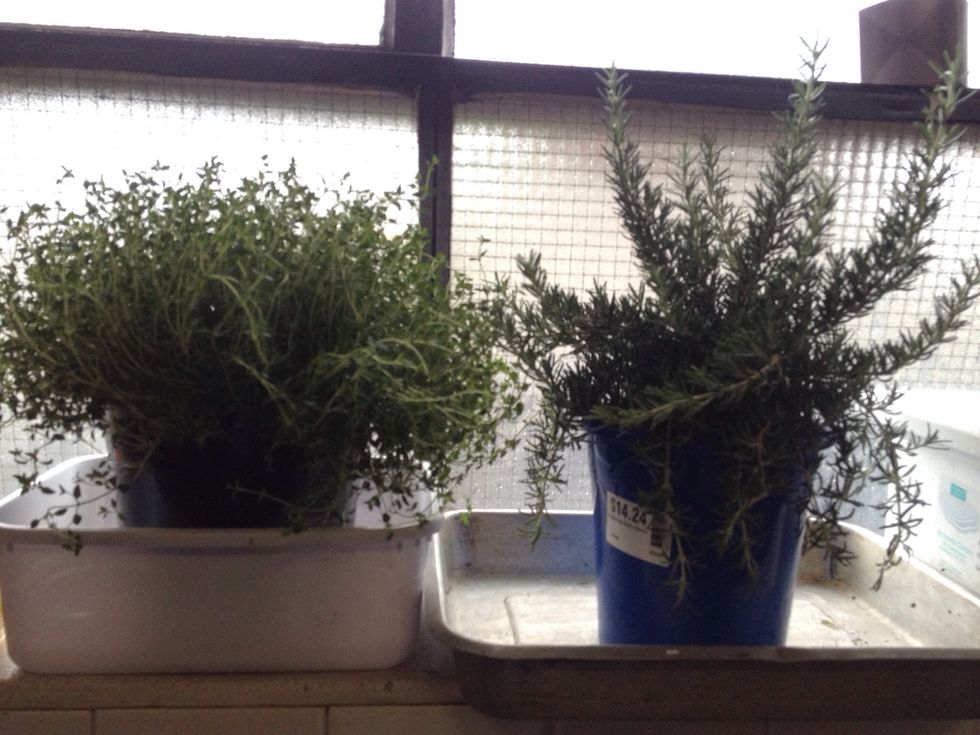 Pick some thyme and rosmary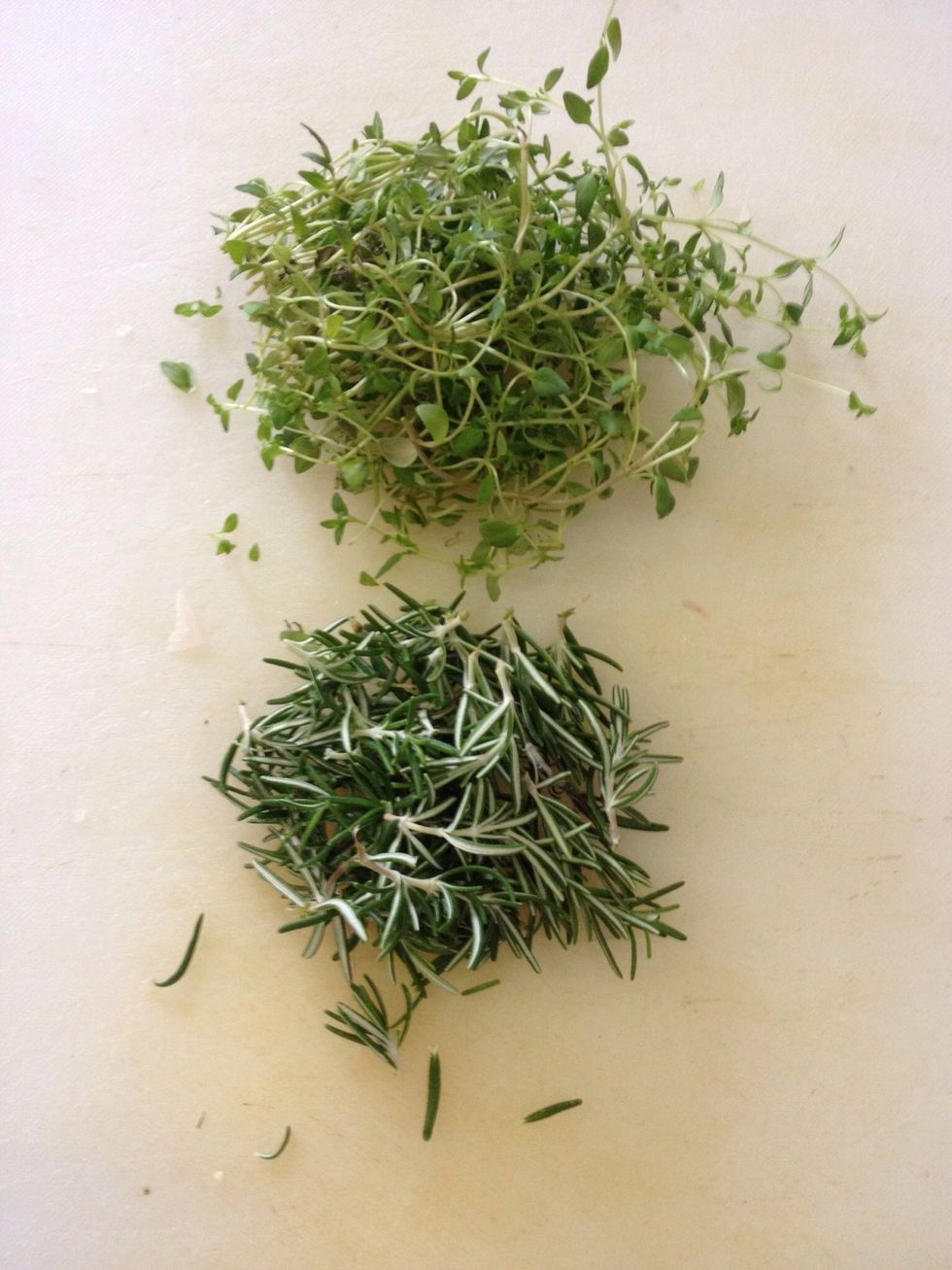 Like this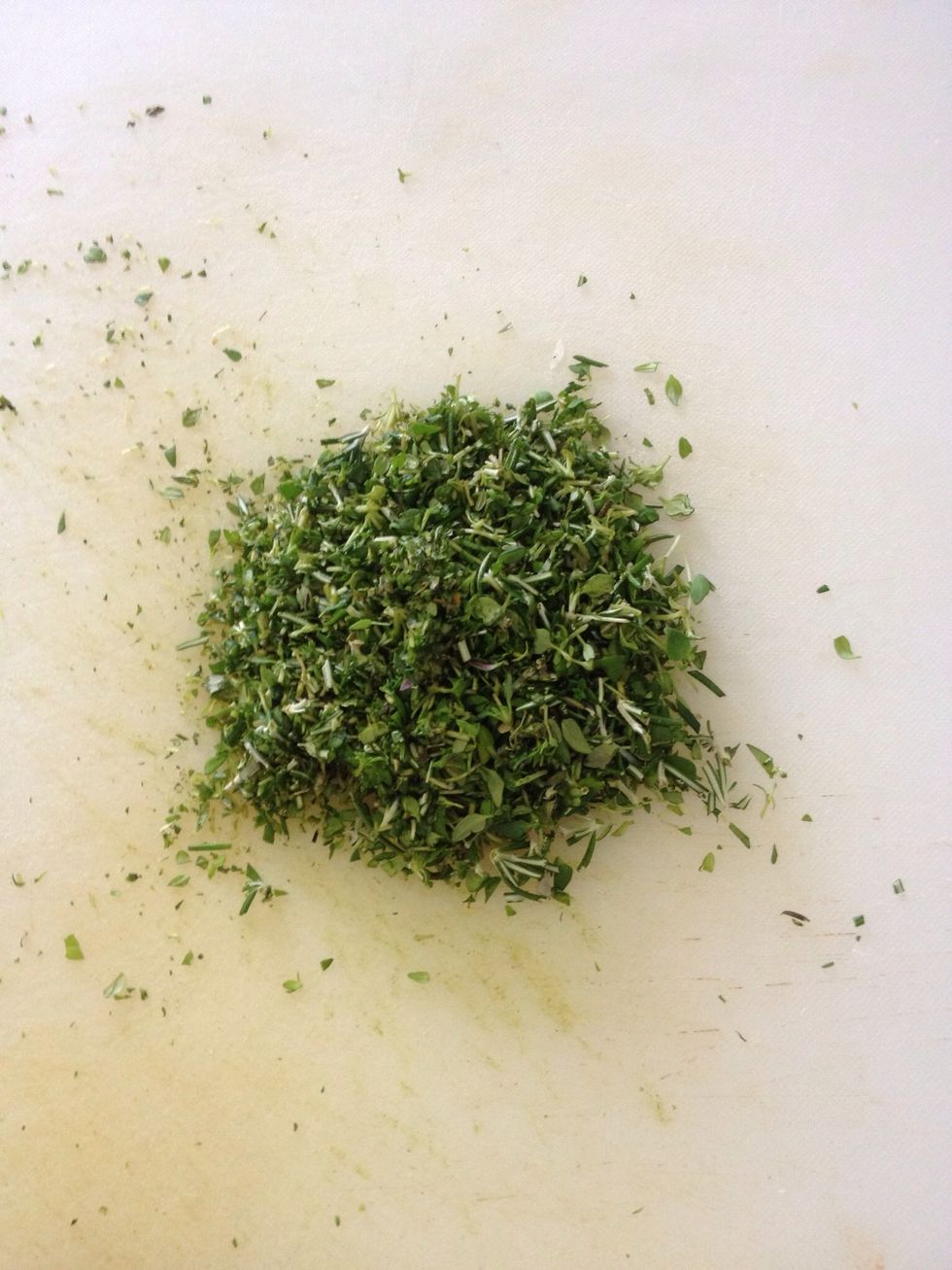 Chop it up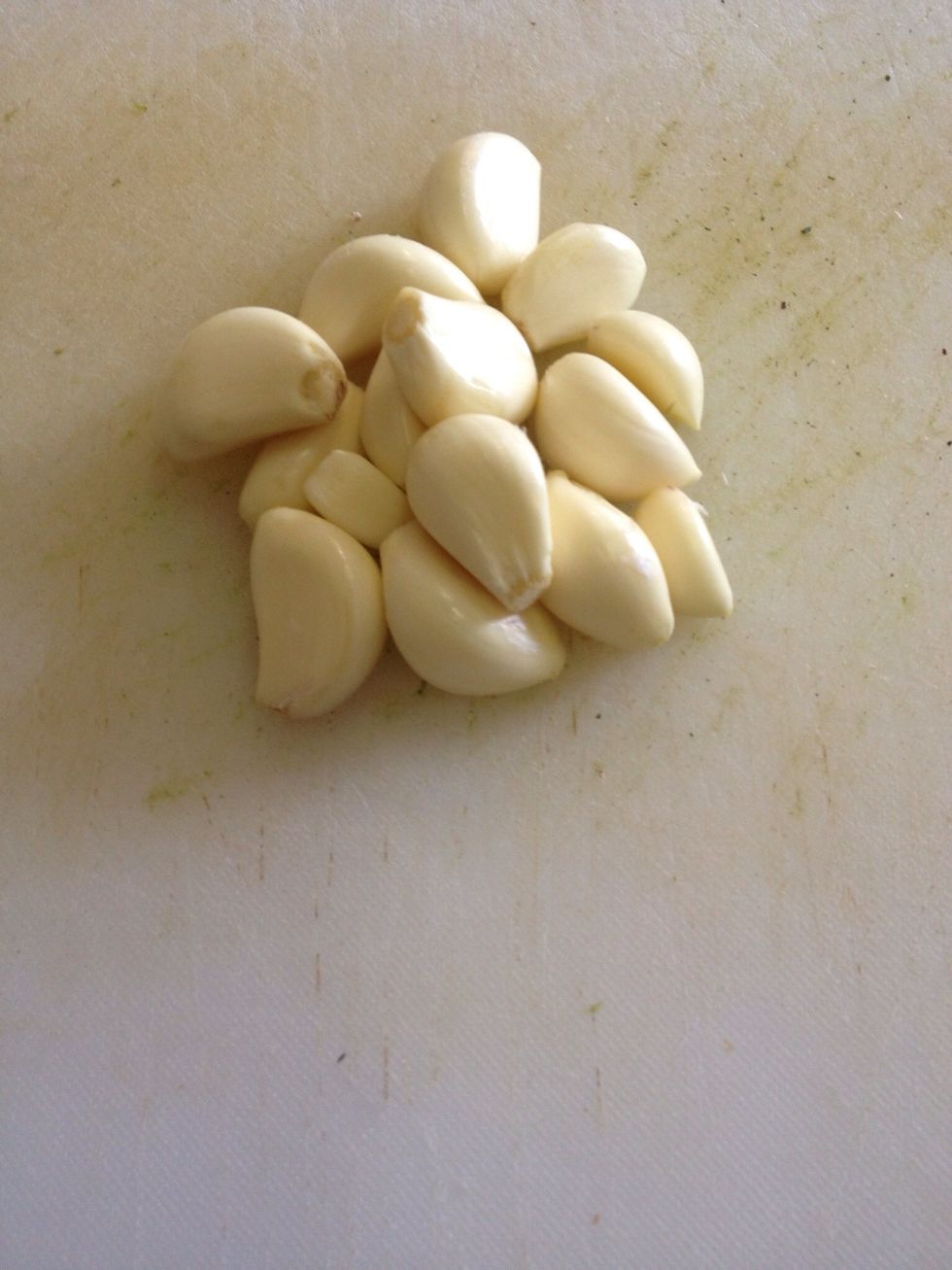 Peel your garlic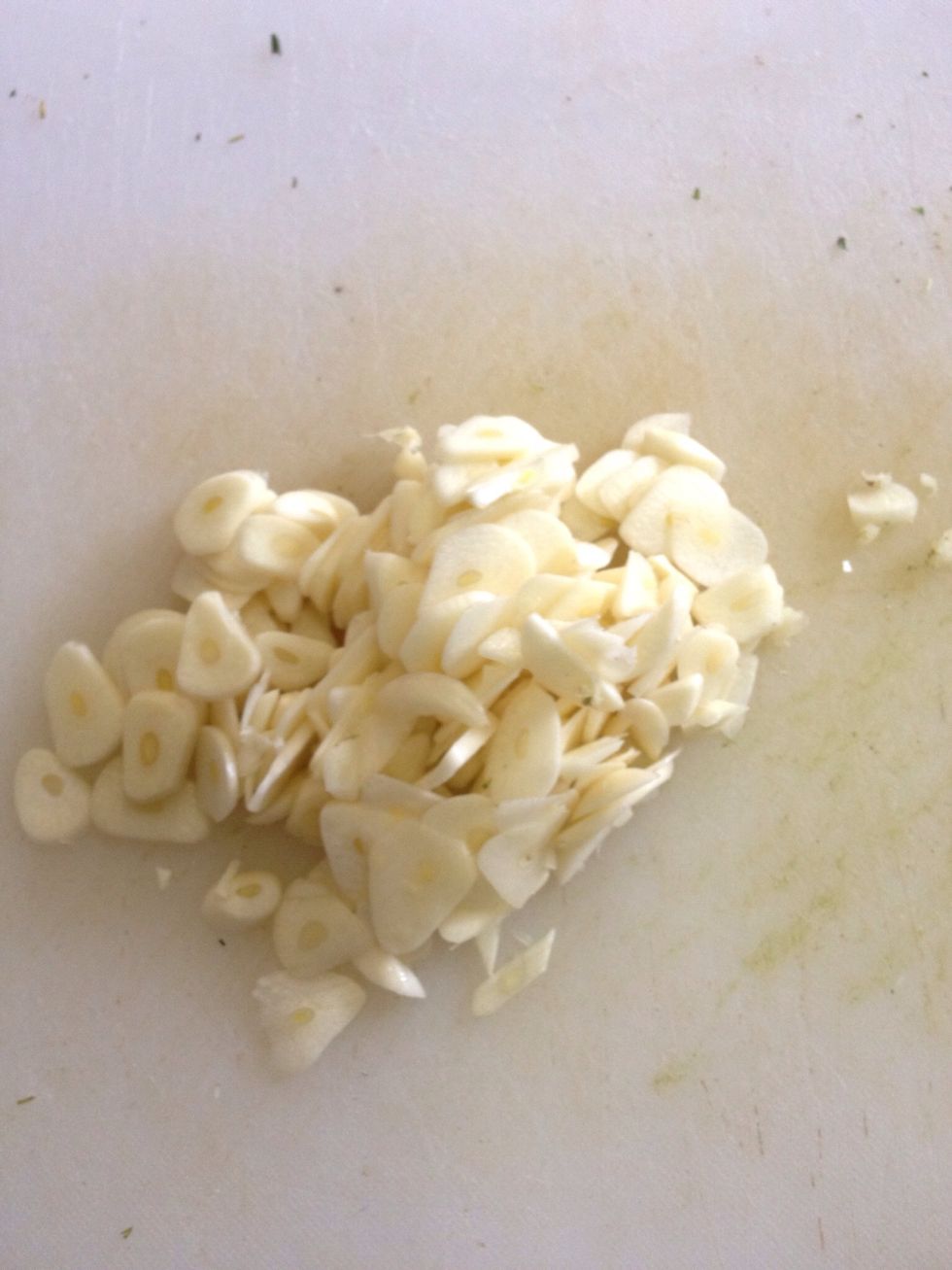 Slice it up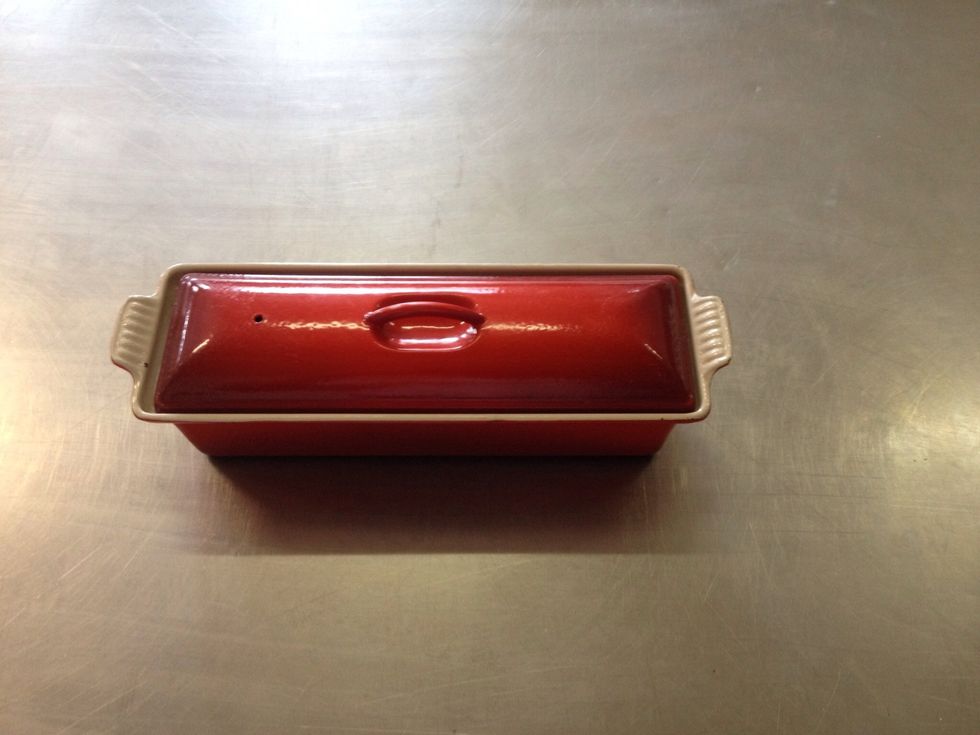 Get your terrine ready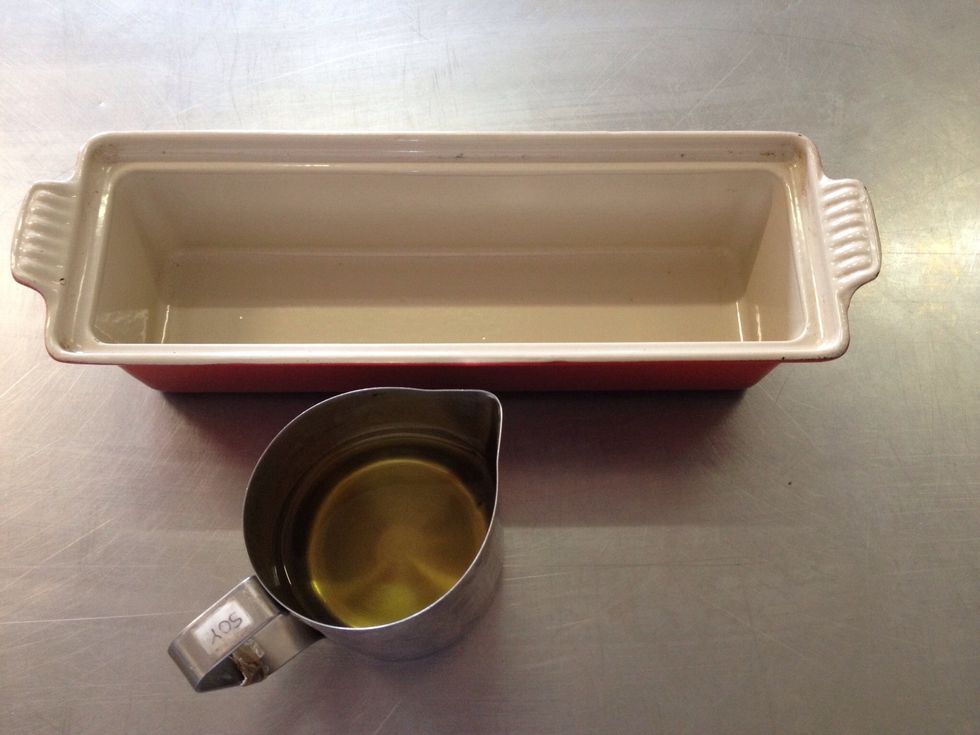 By coating the inside with a lick of oil, this helps the parfait slide out later on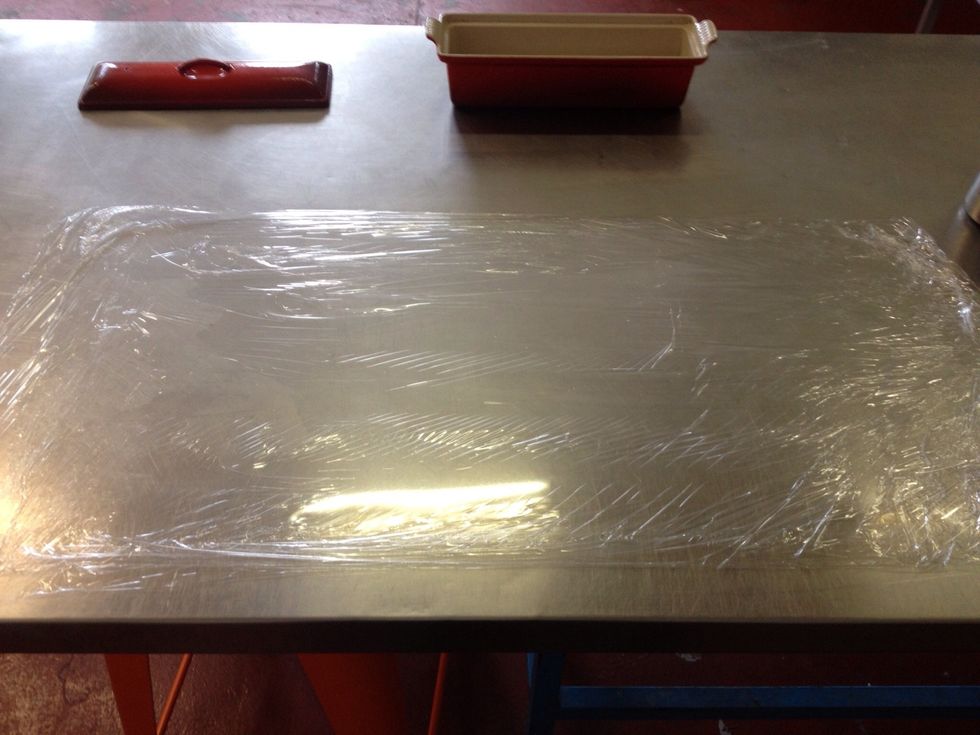 Roll out 3 layers of cling film and smooth out with a dry tea towel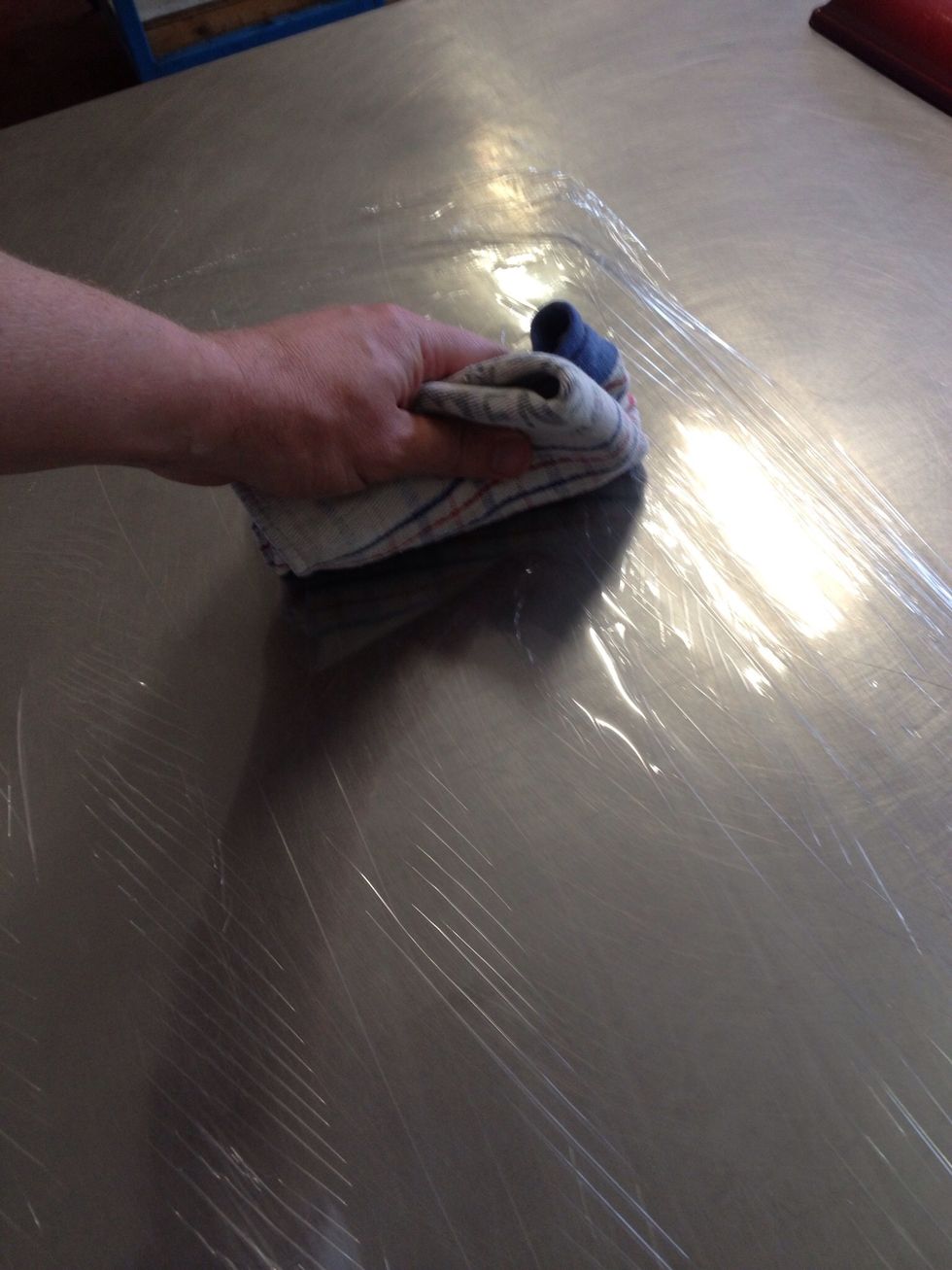 Like this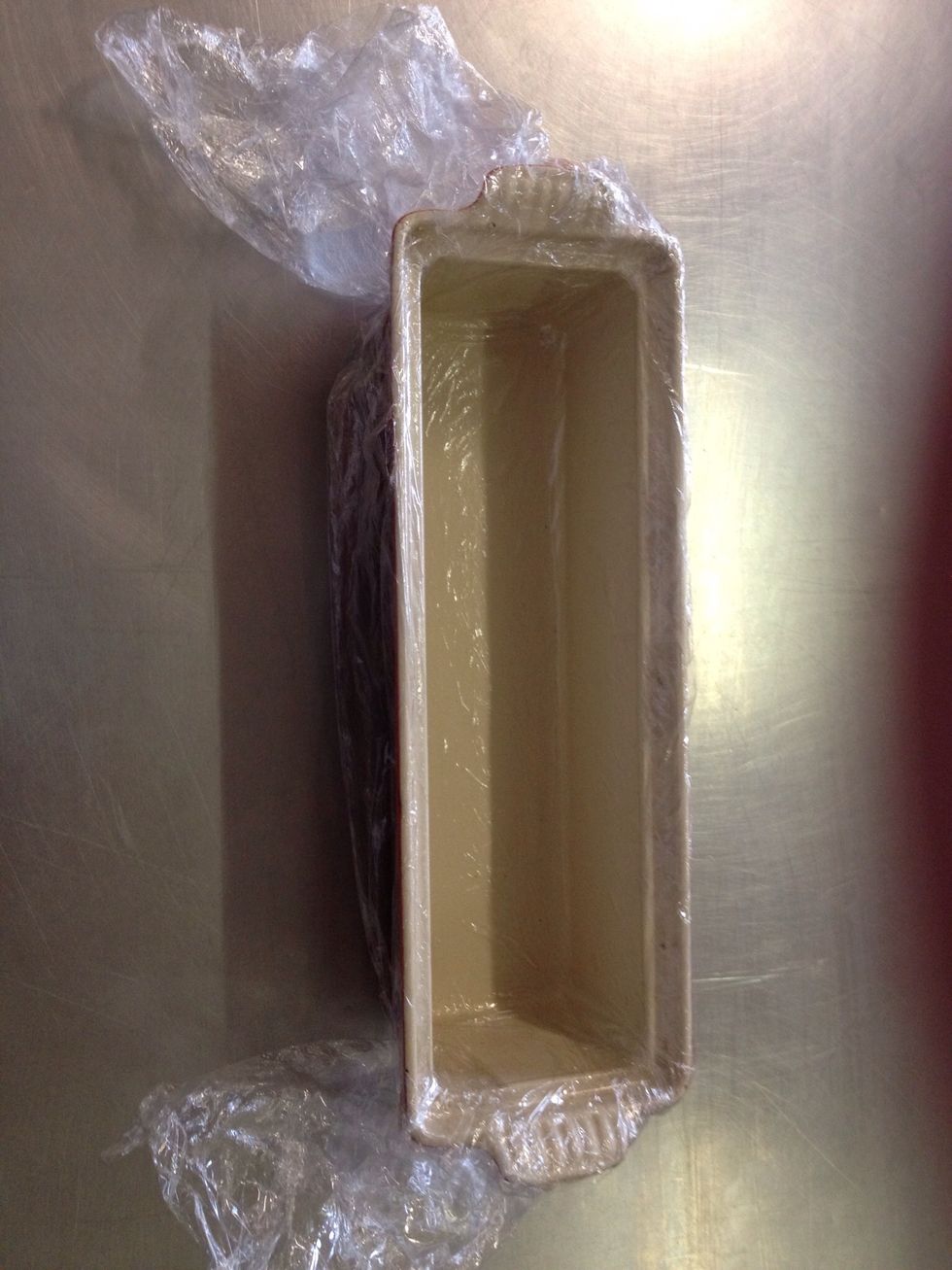 Line your terrine making sure there are no creases to mess up your parfait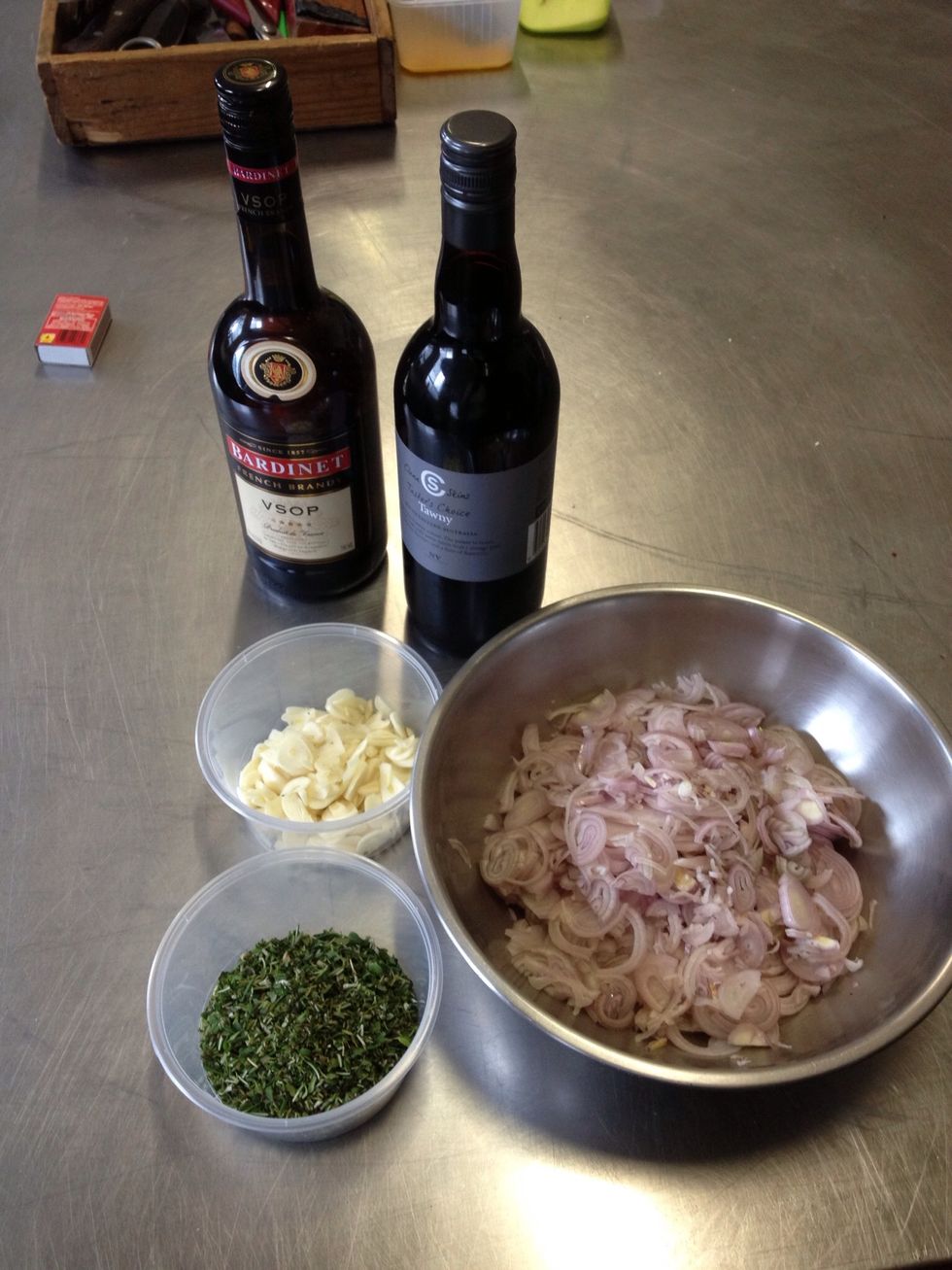 Gather your ingredients for your reduction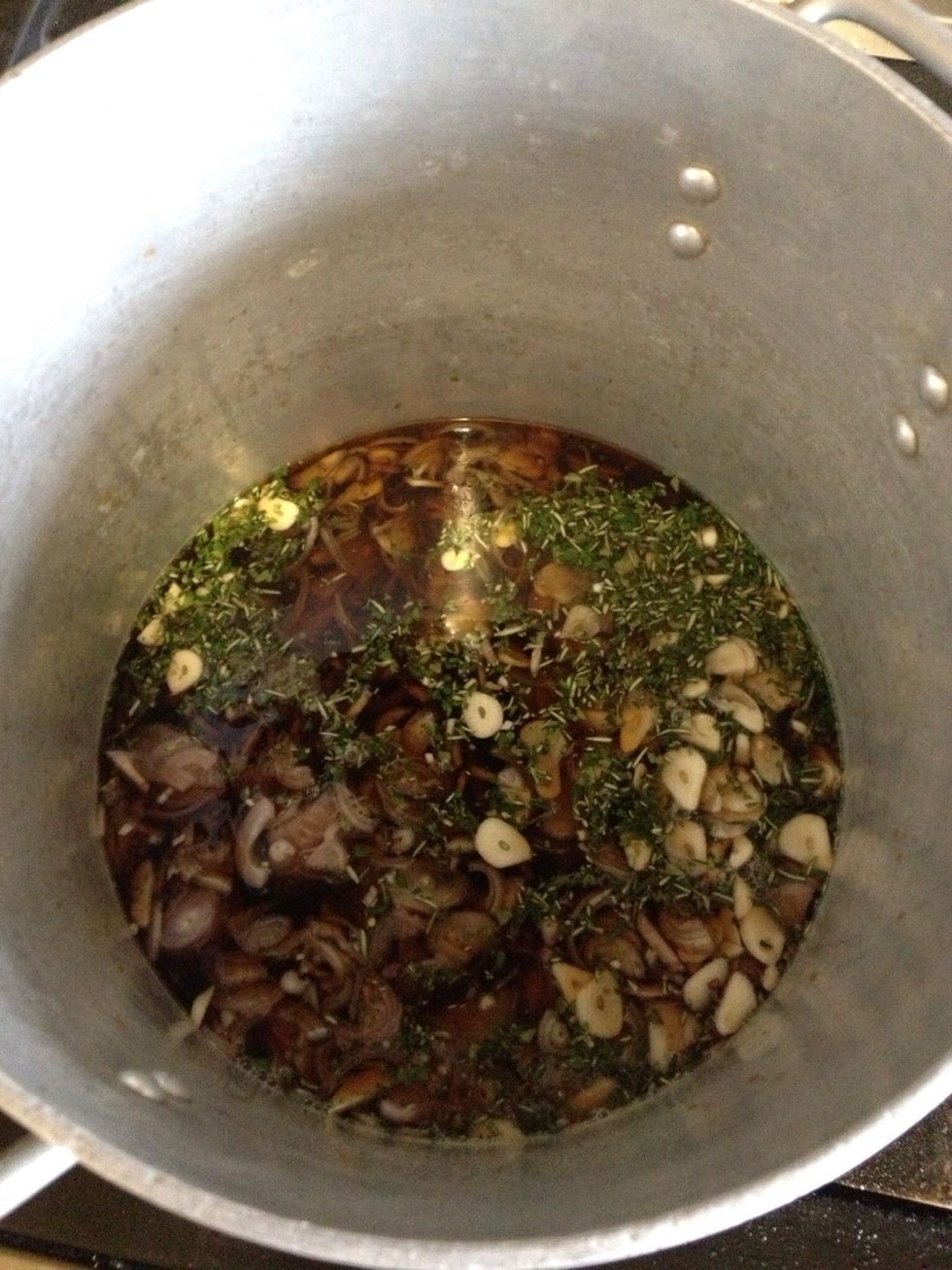 Stick all of it in a pot and reduce by 2/3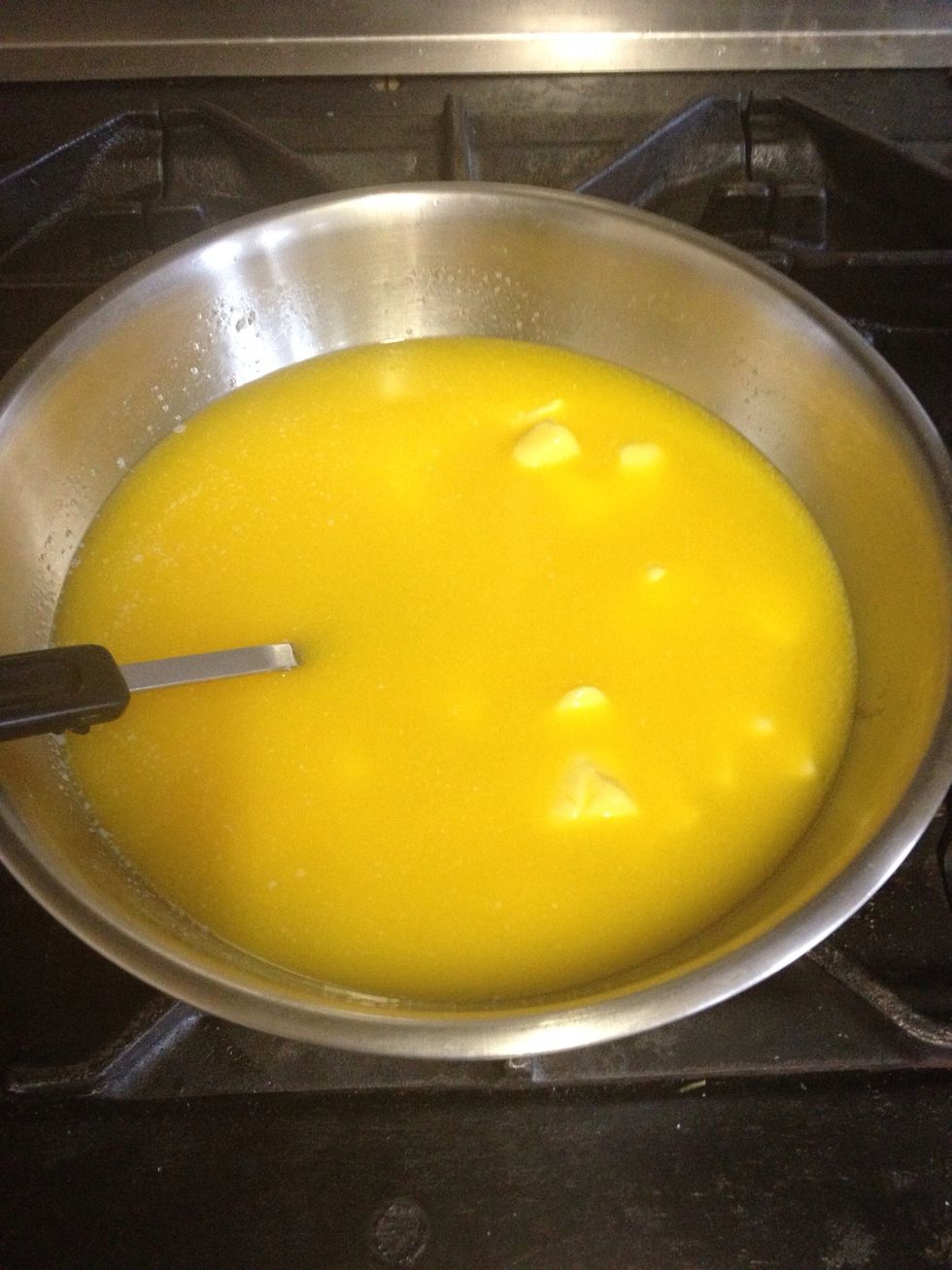 Melt the butter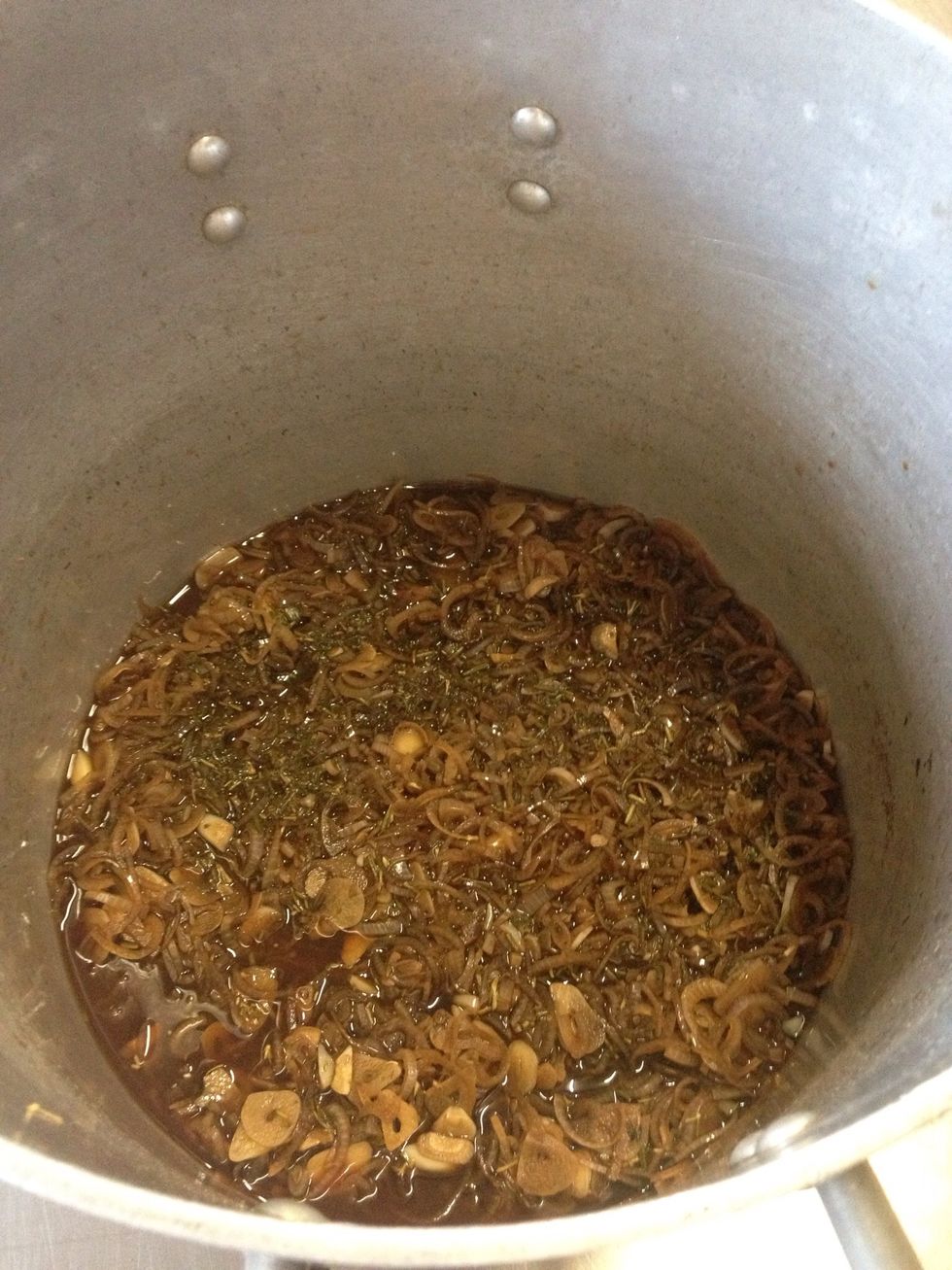 Nicely reduced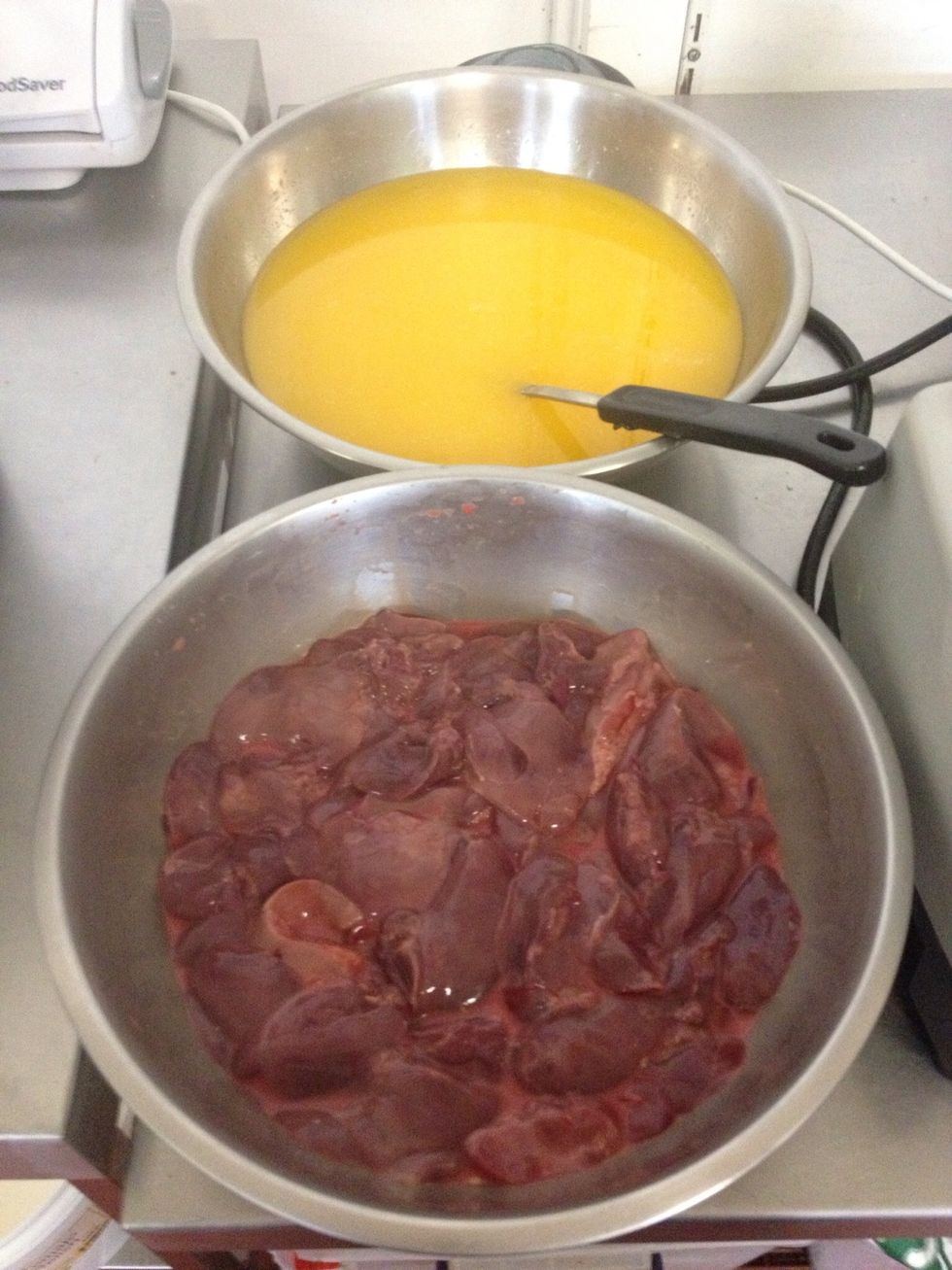 Get livers and butter ready to process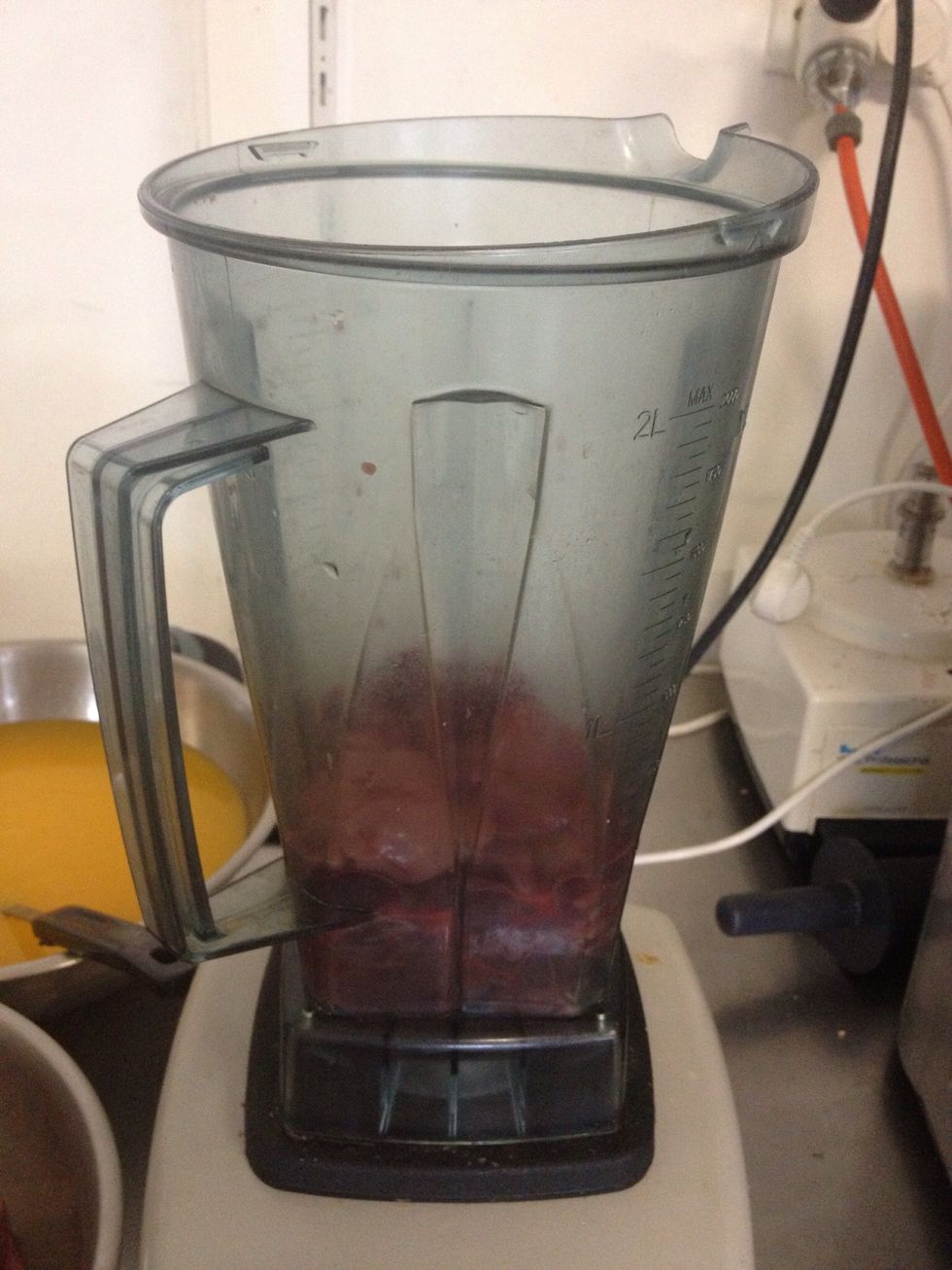 Livers first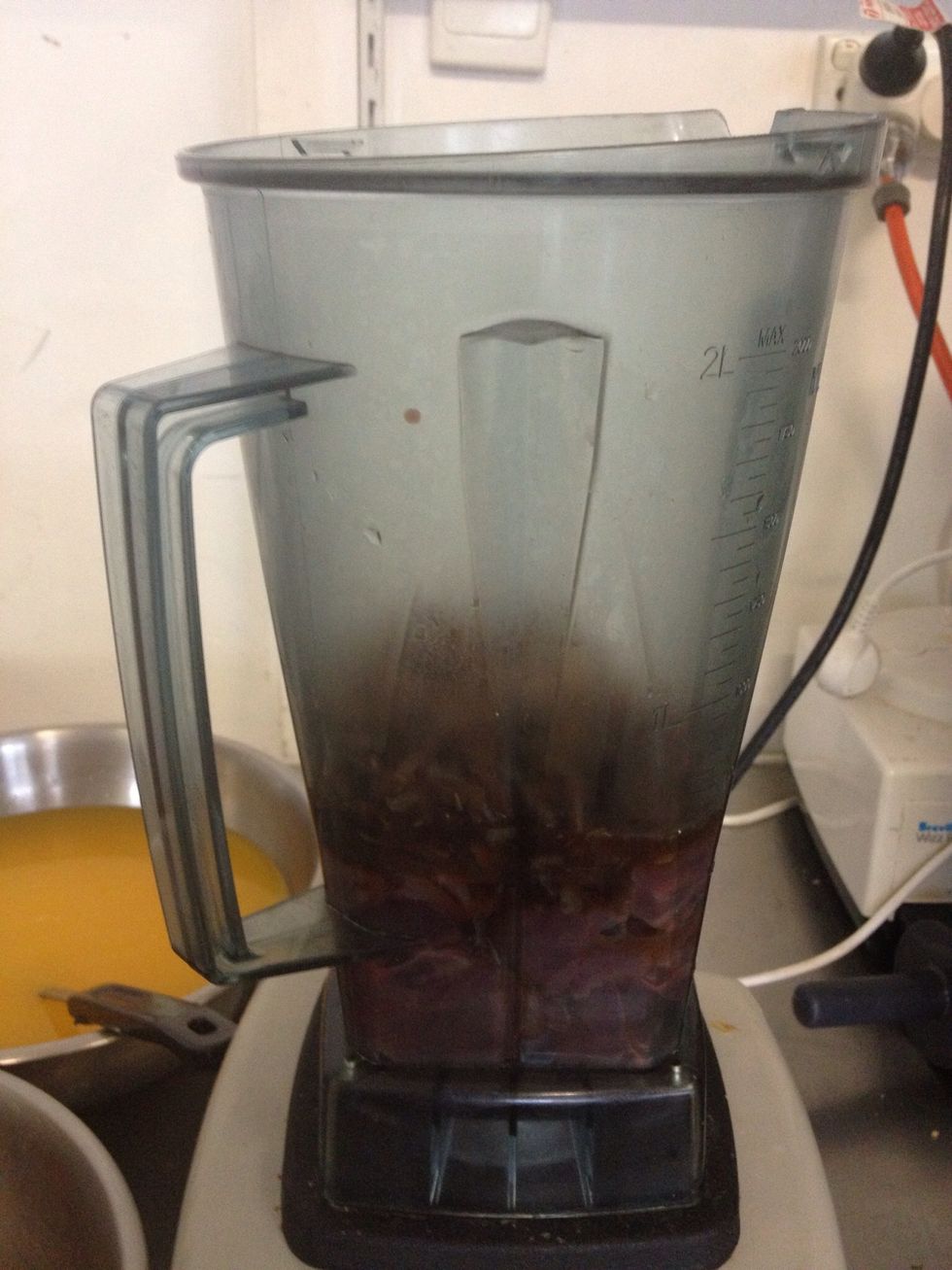 Then some reduction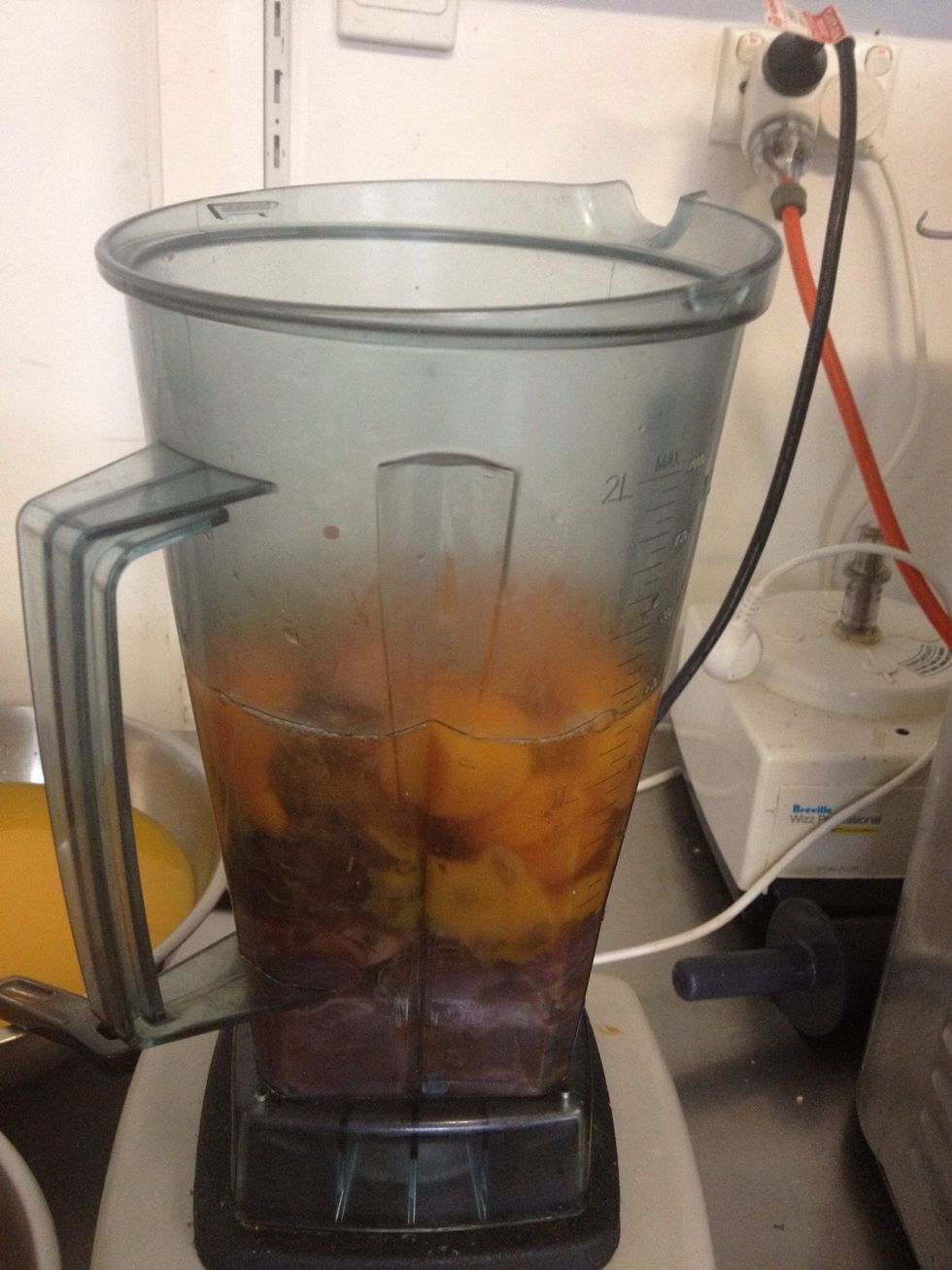 Then eggs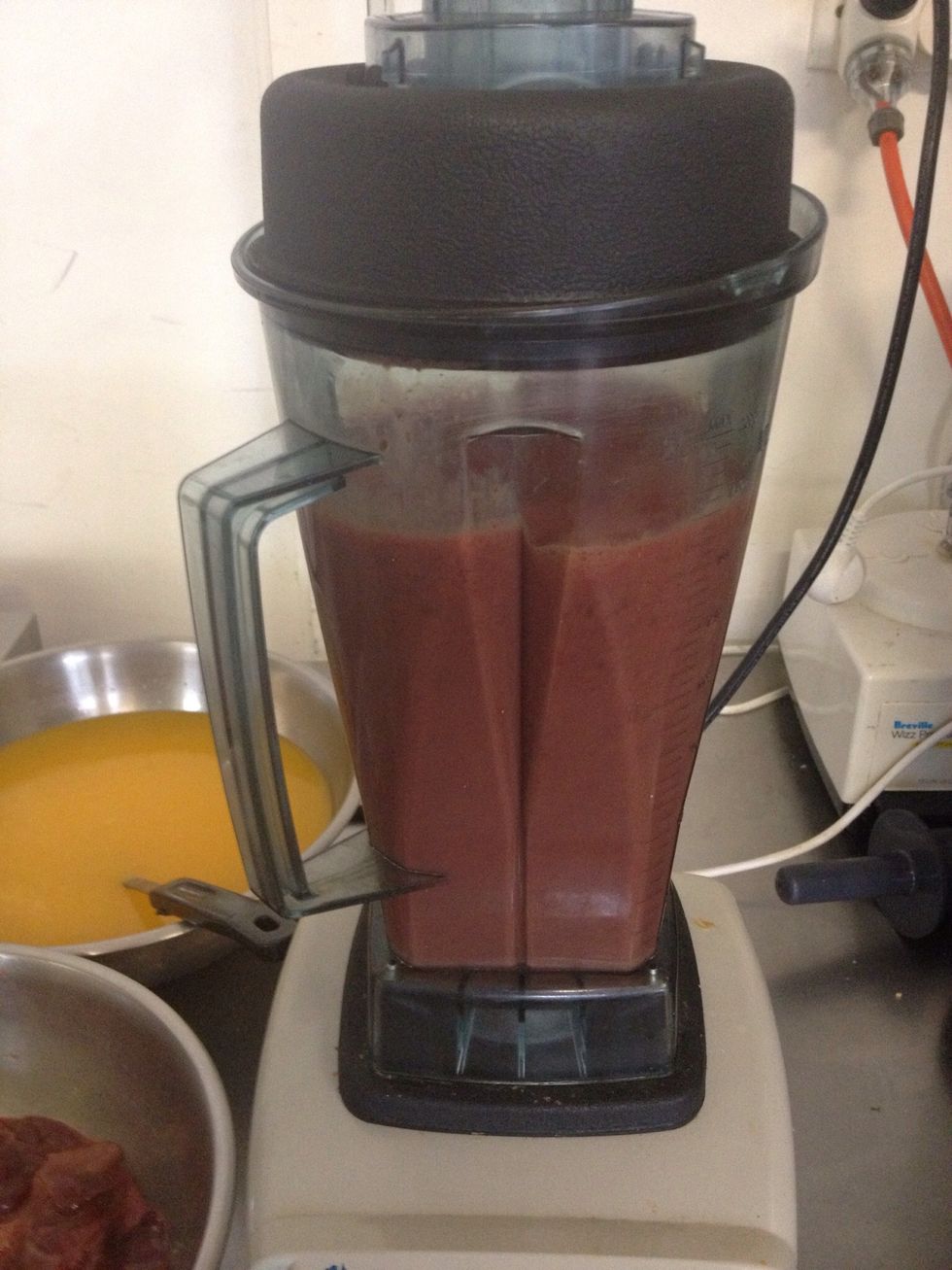 Blitz for a bit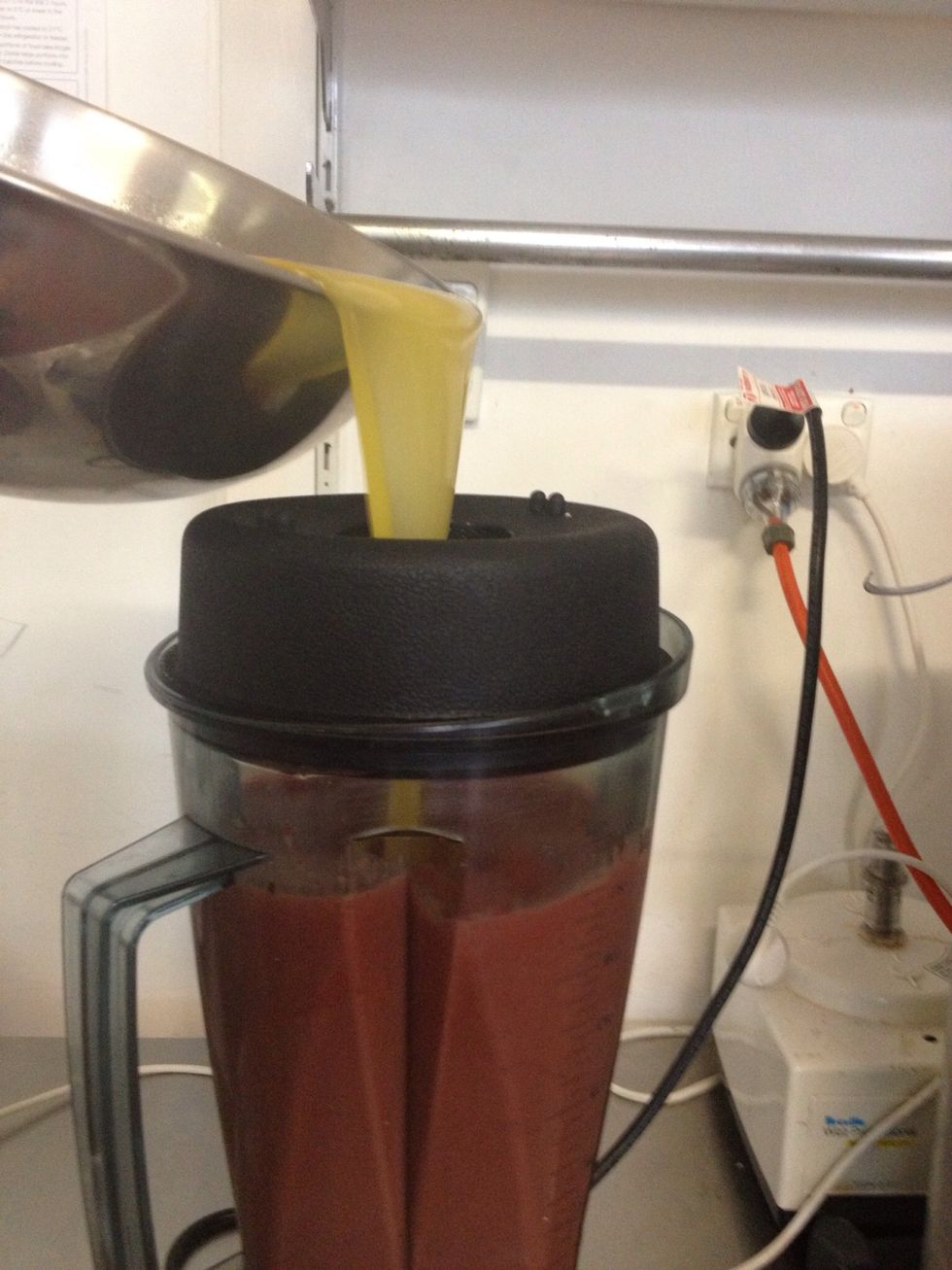 Then add warm butter slowly so your mix doesn't split
Mmmm, liver milkshake:)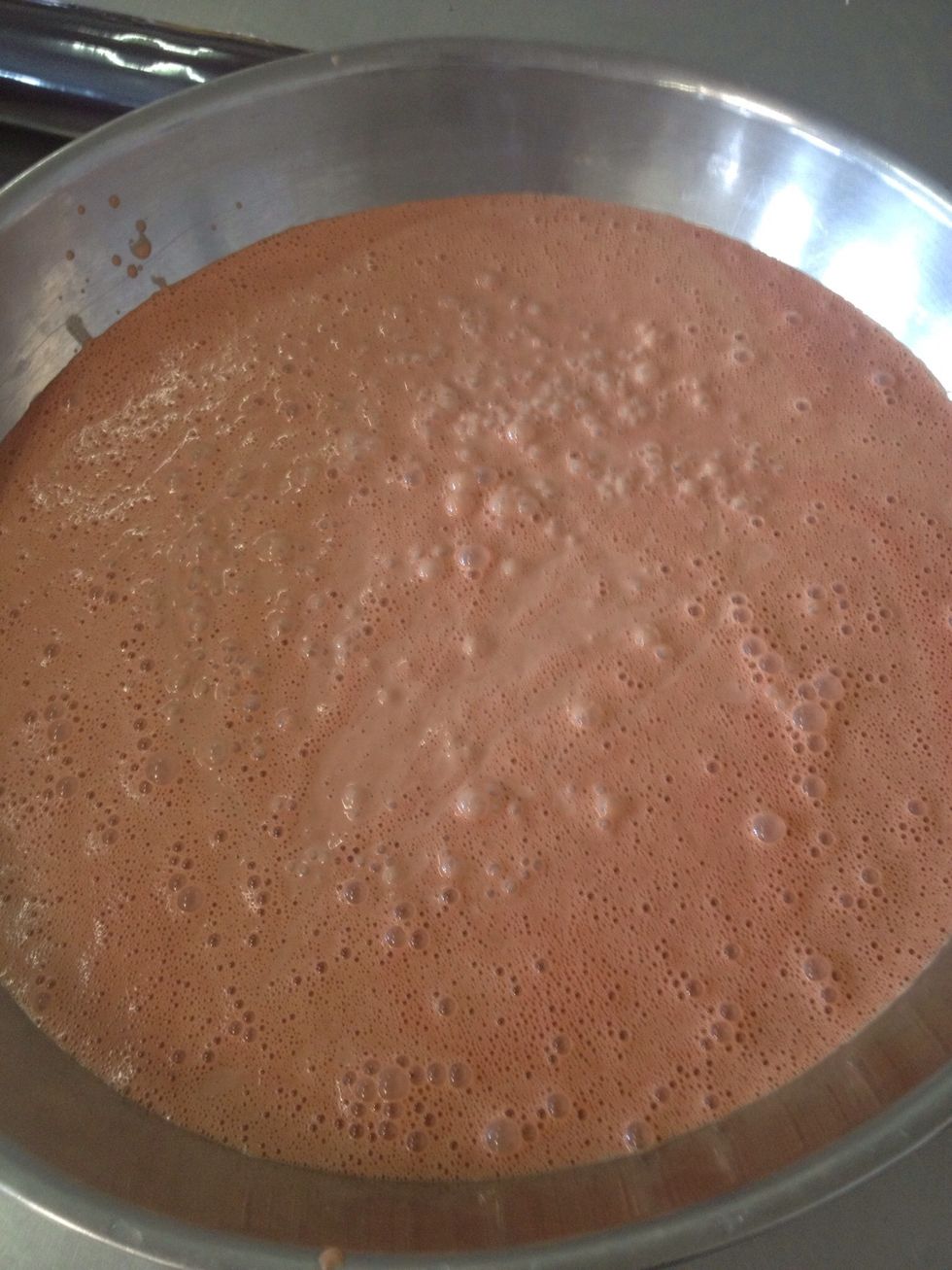 Pour into a bowl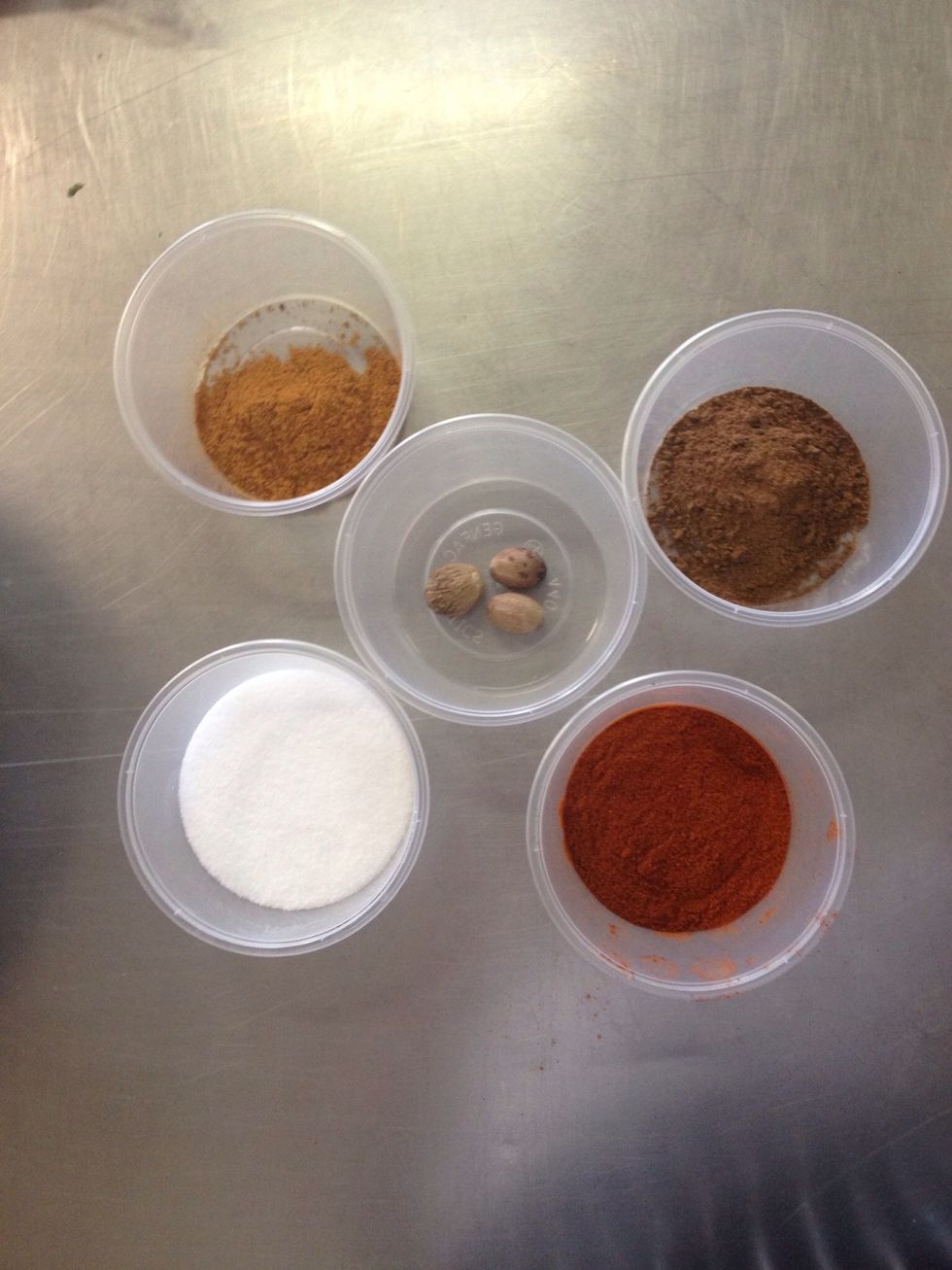 Get your seasonings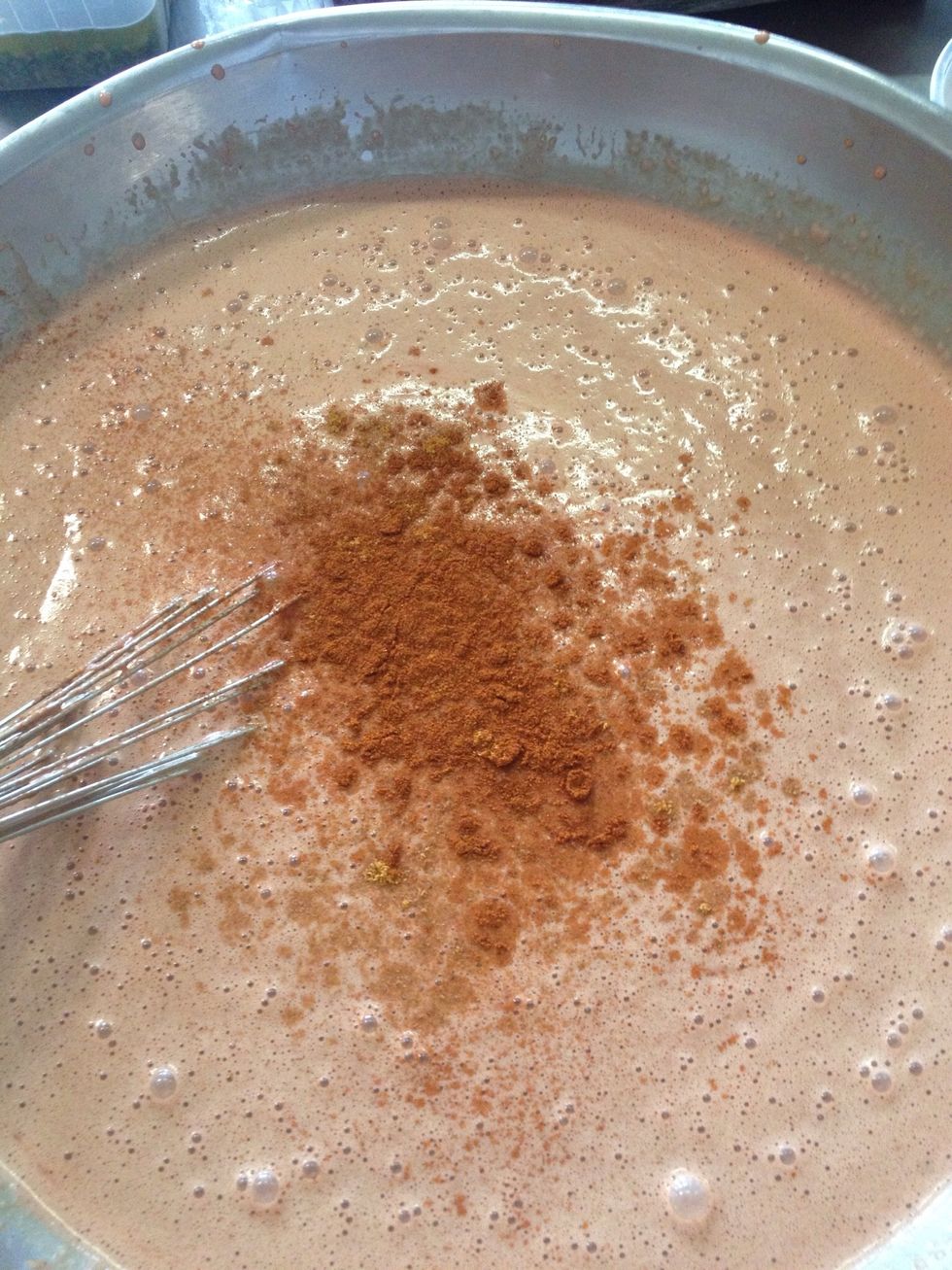 And season, make sure you taste it. Season some more, you want to season it right up as when it is served chilled you still want to taste it.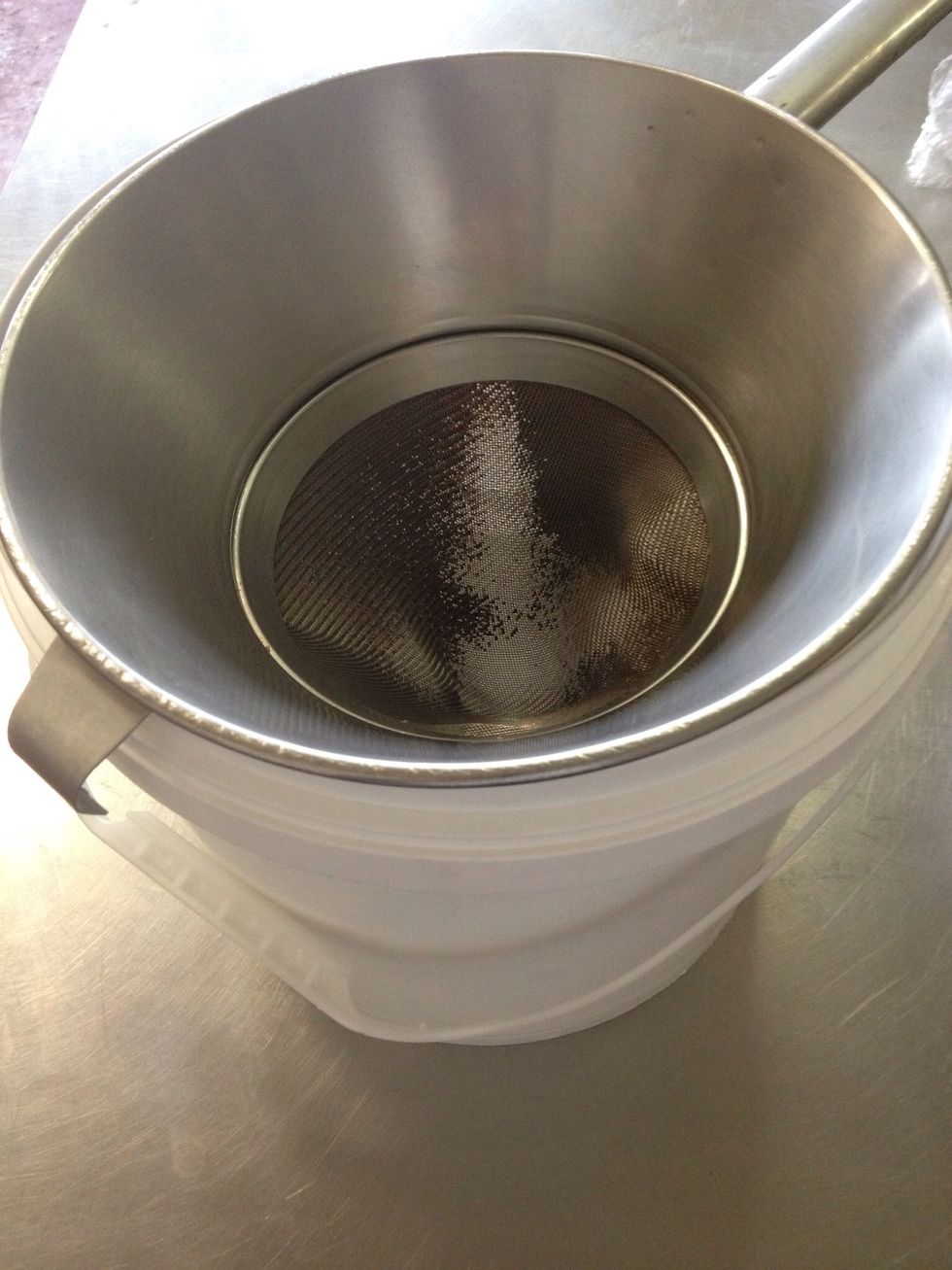 Then the fun part, passing your mix through a fine sieve to get rid of any bits and also to make it super smooth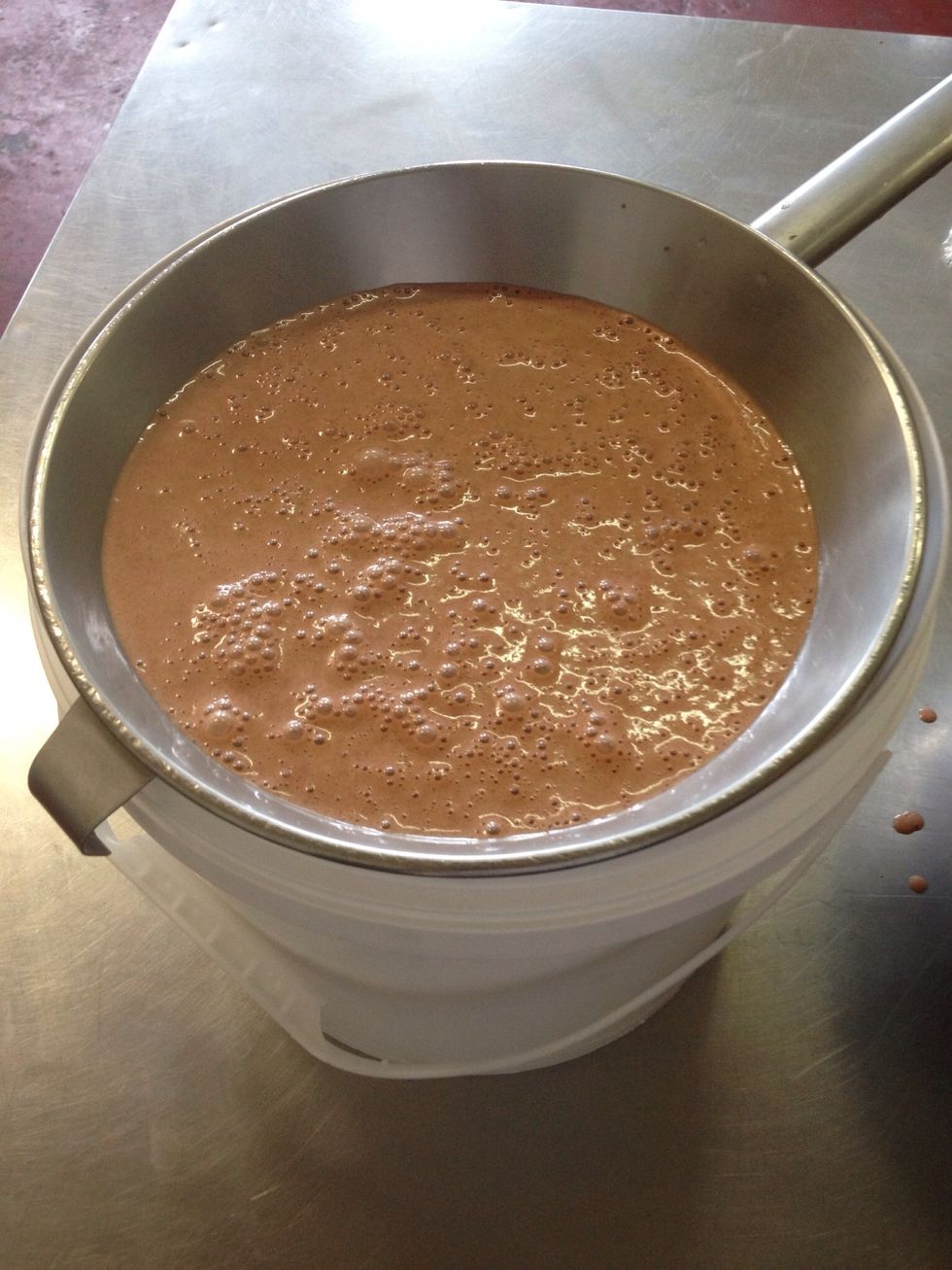 Fill er up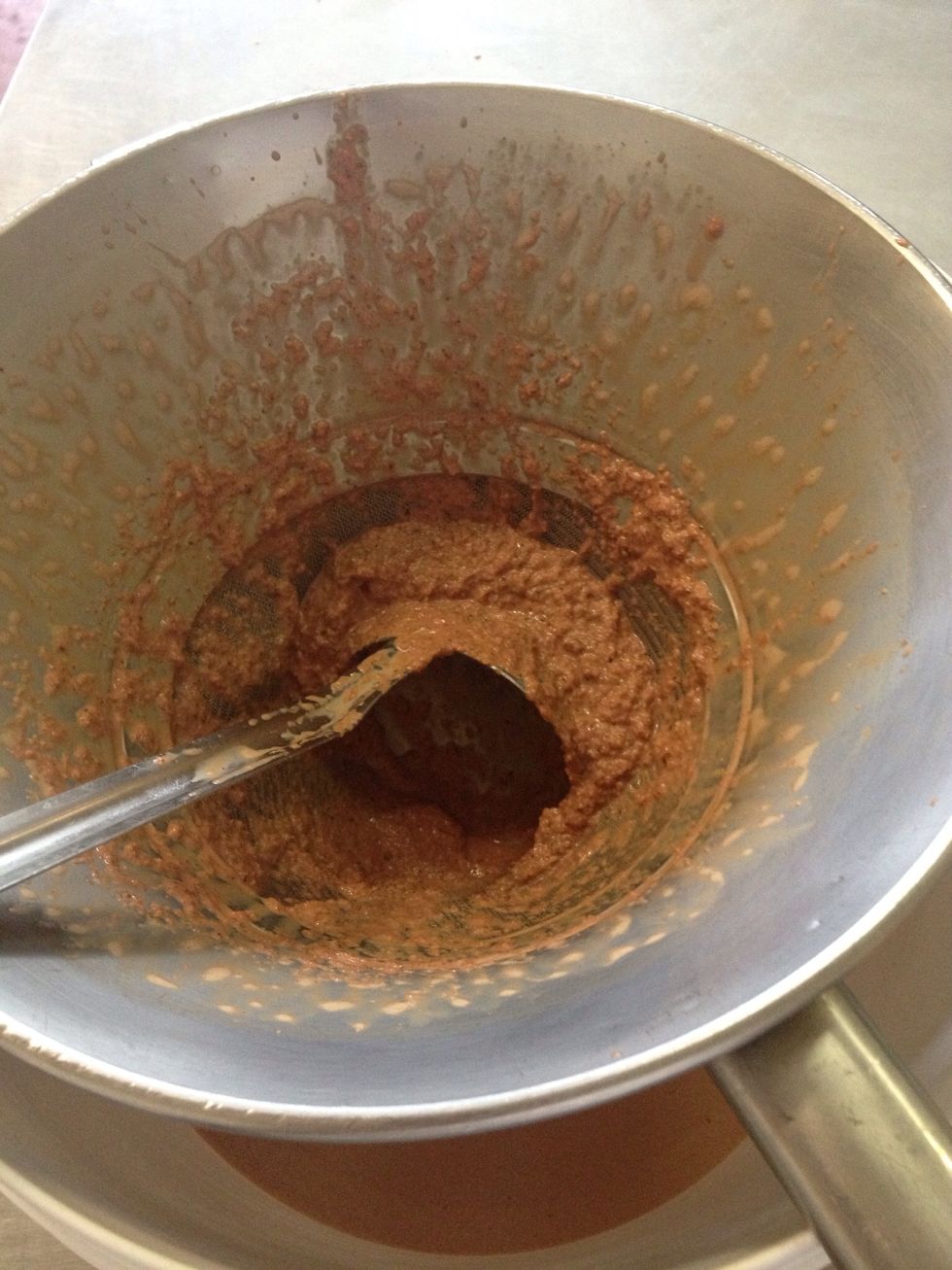 Press it through and discard what's left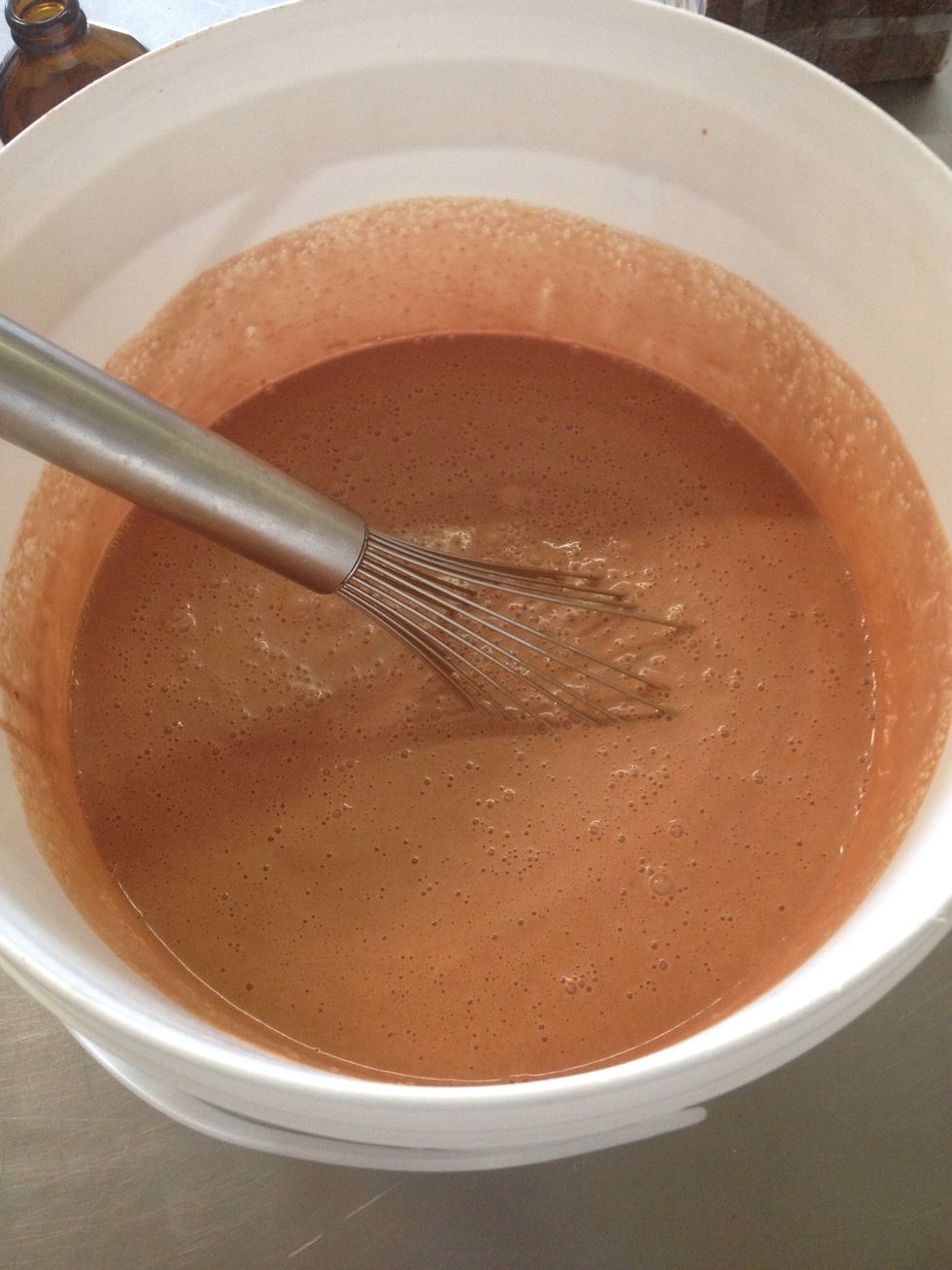 Give your mix a whisk and check the seasoning again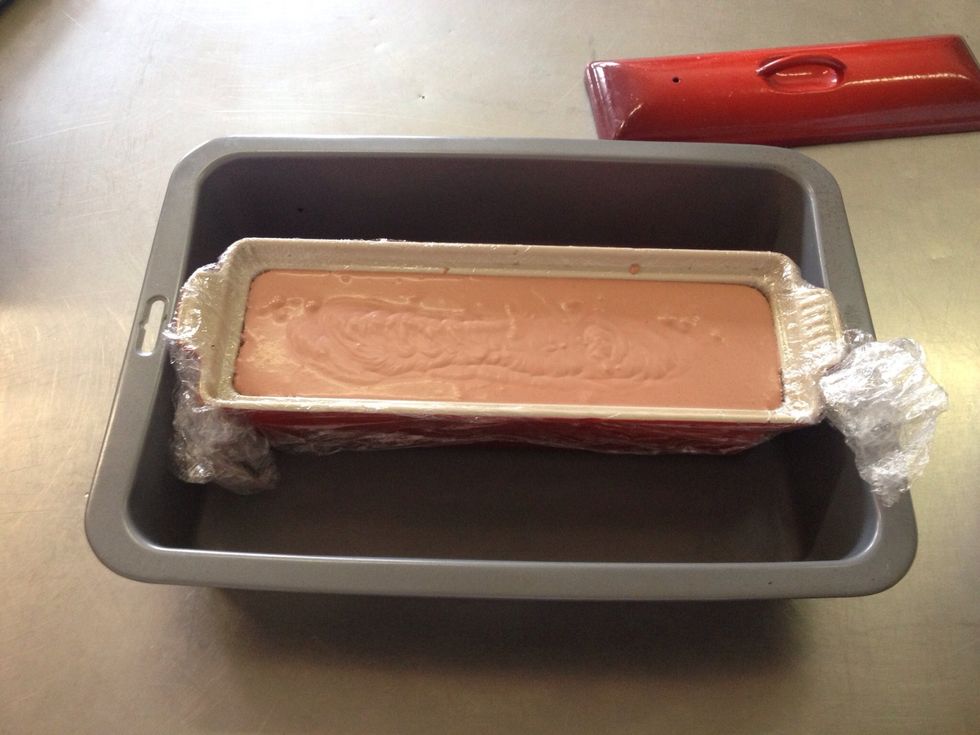 Pour into your terrine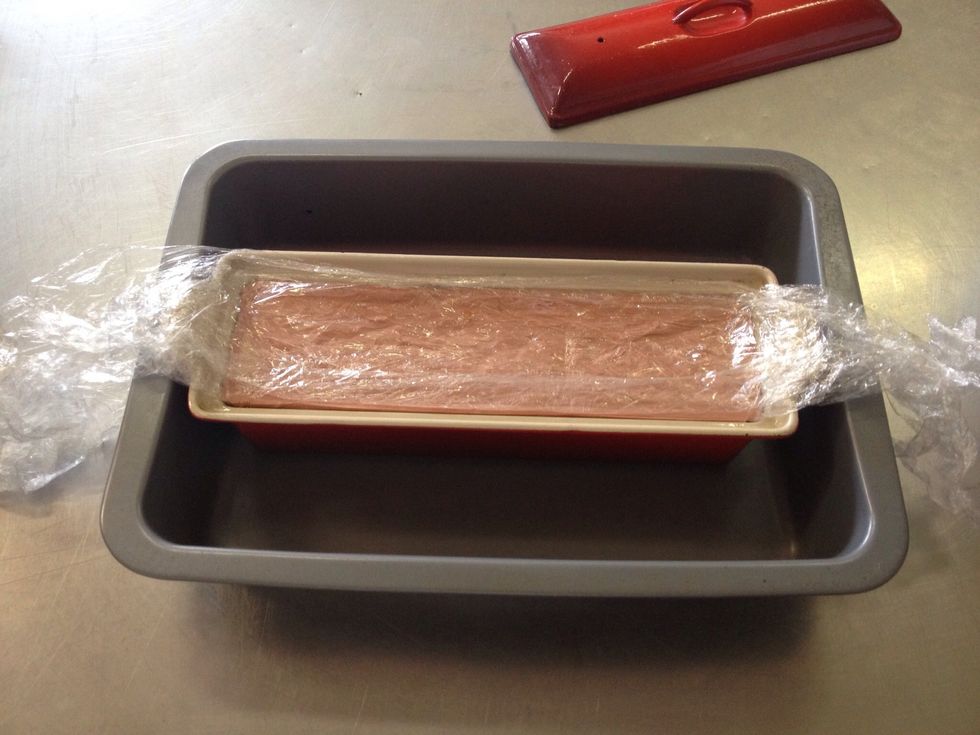 Cover over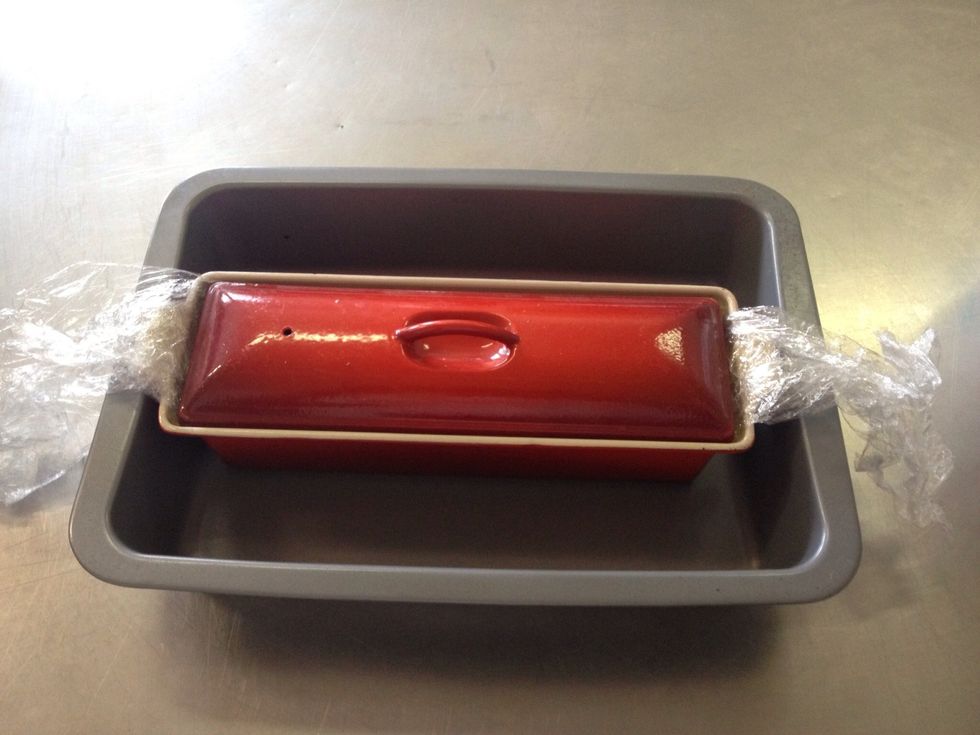 Put the lid on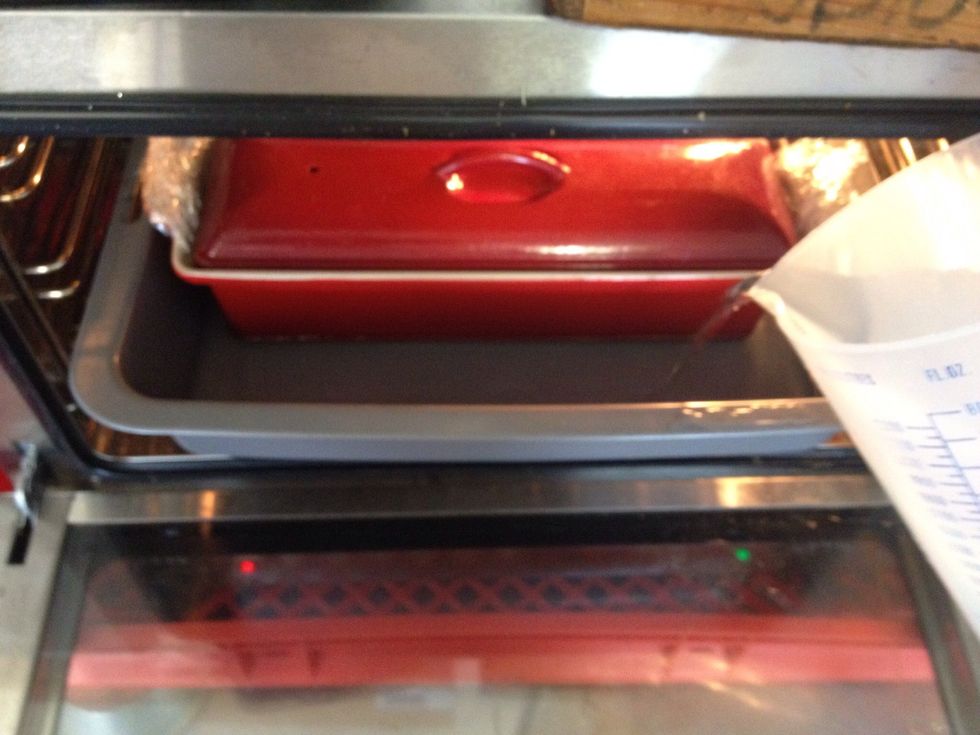 Place it in a preheated oven on 130c in a water bath for 1-1.5 hours or until the temp of the parfait has reached 72c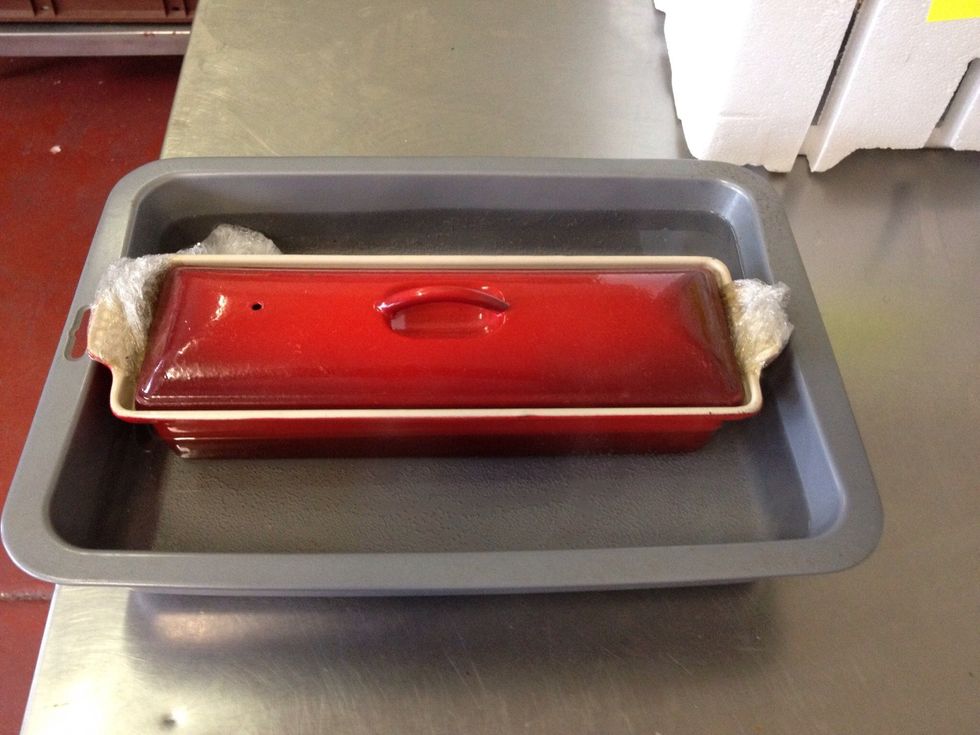 When ready lift it out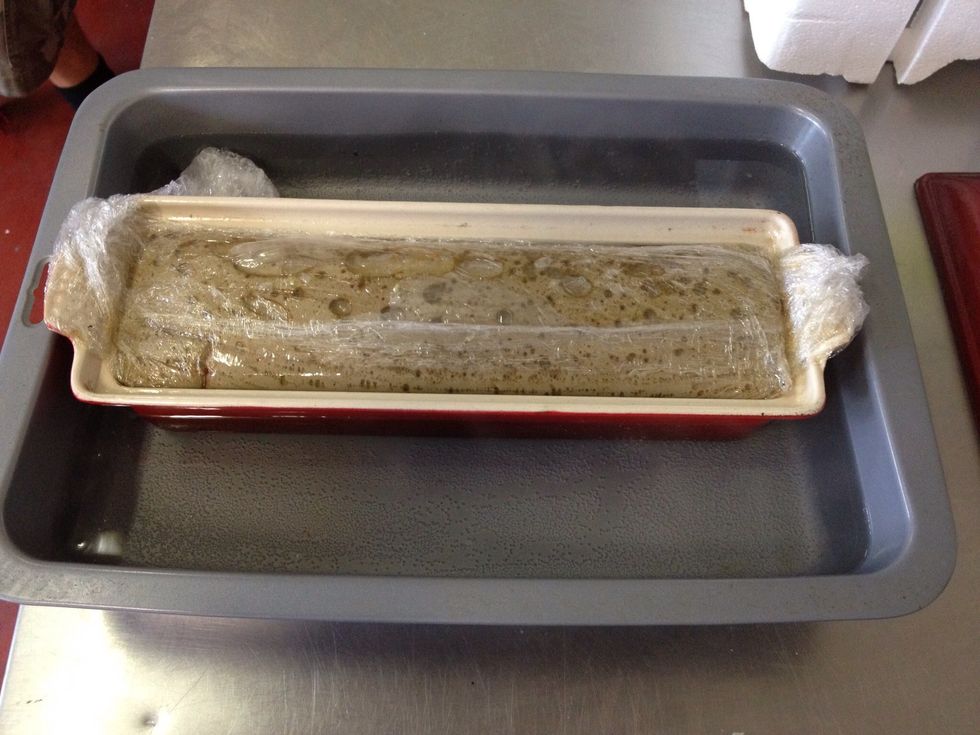 It will look something like this, a bit grey and boring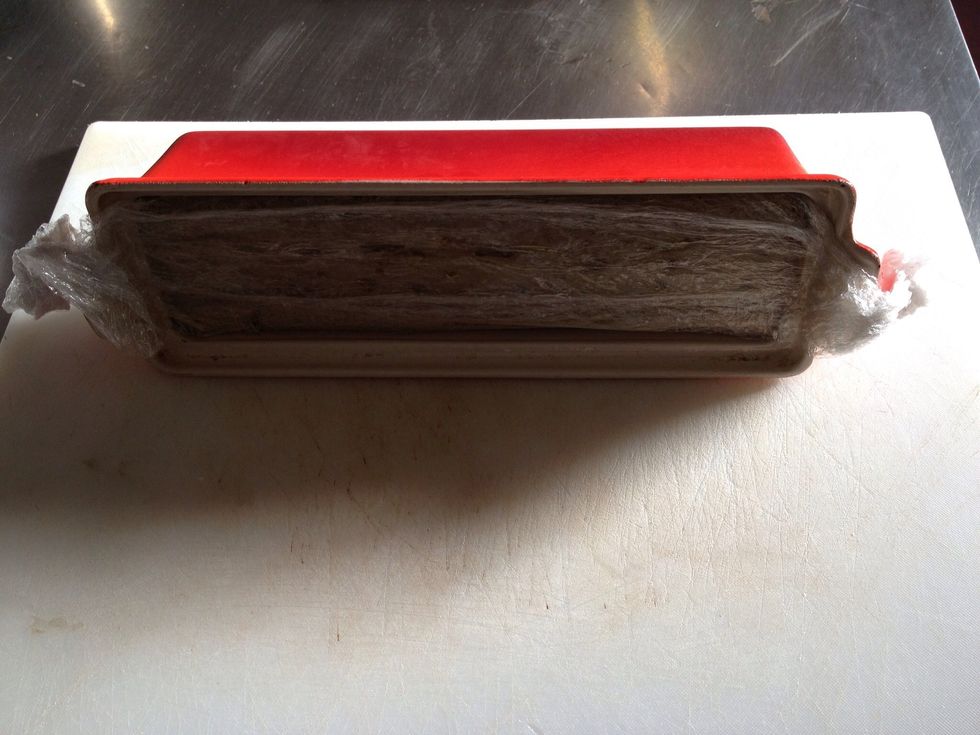 Leave overnight to chill then turn out onto a chopping board and unwrap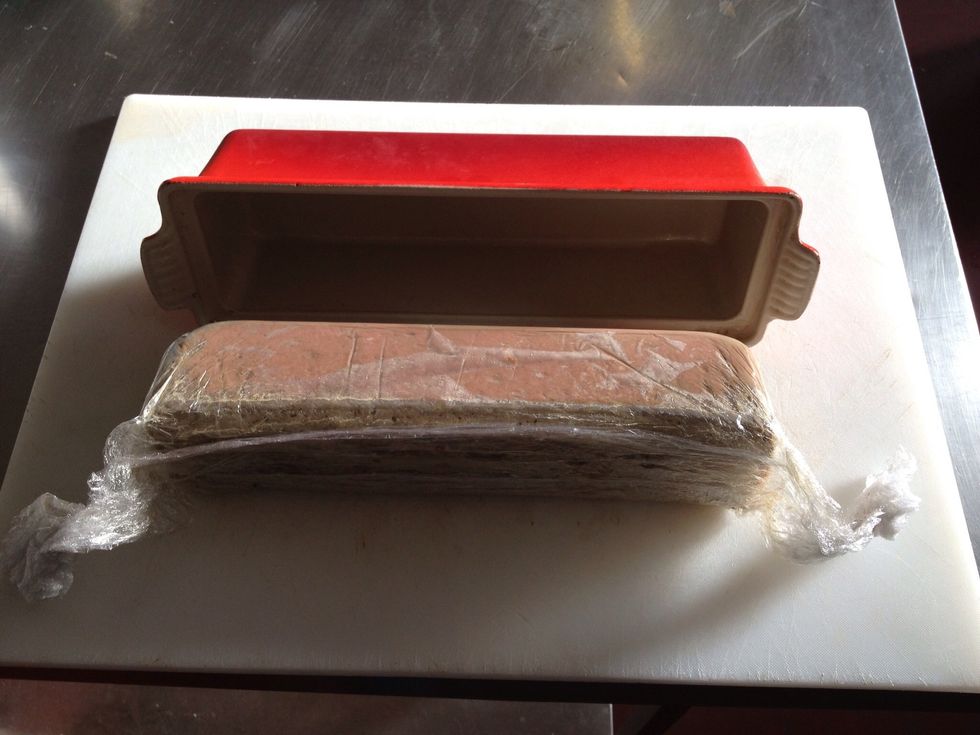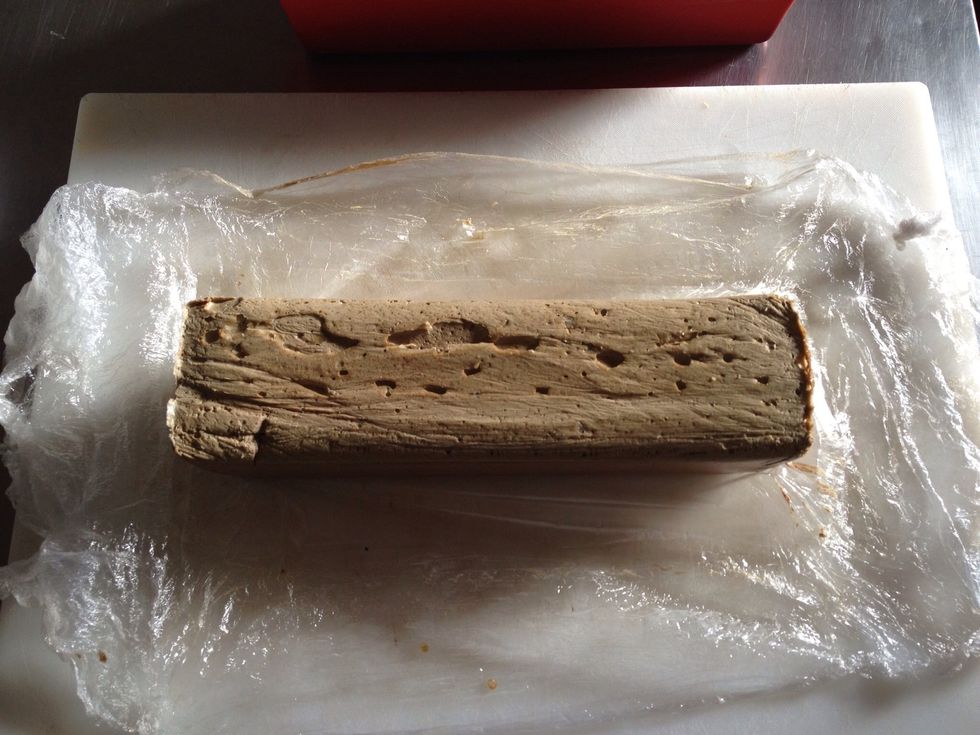 Like this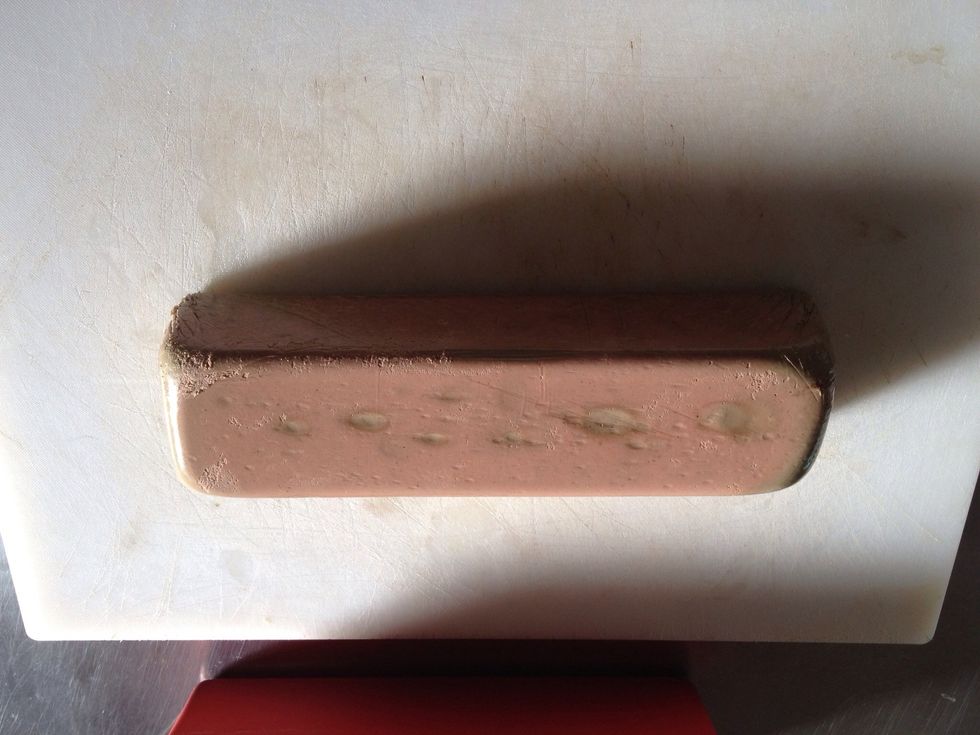 Looking good, but we're gonna make it better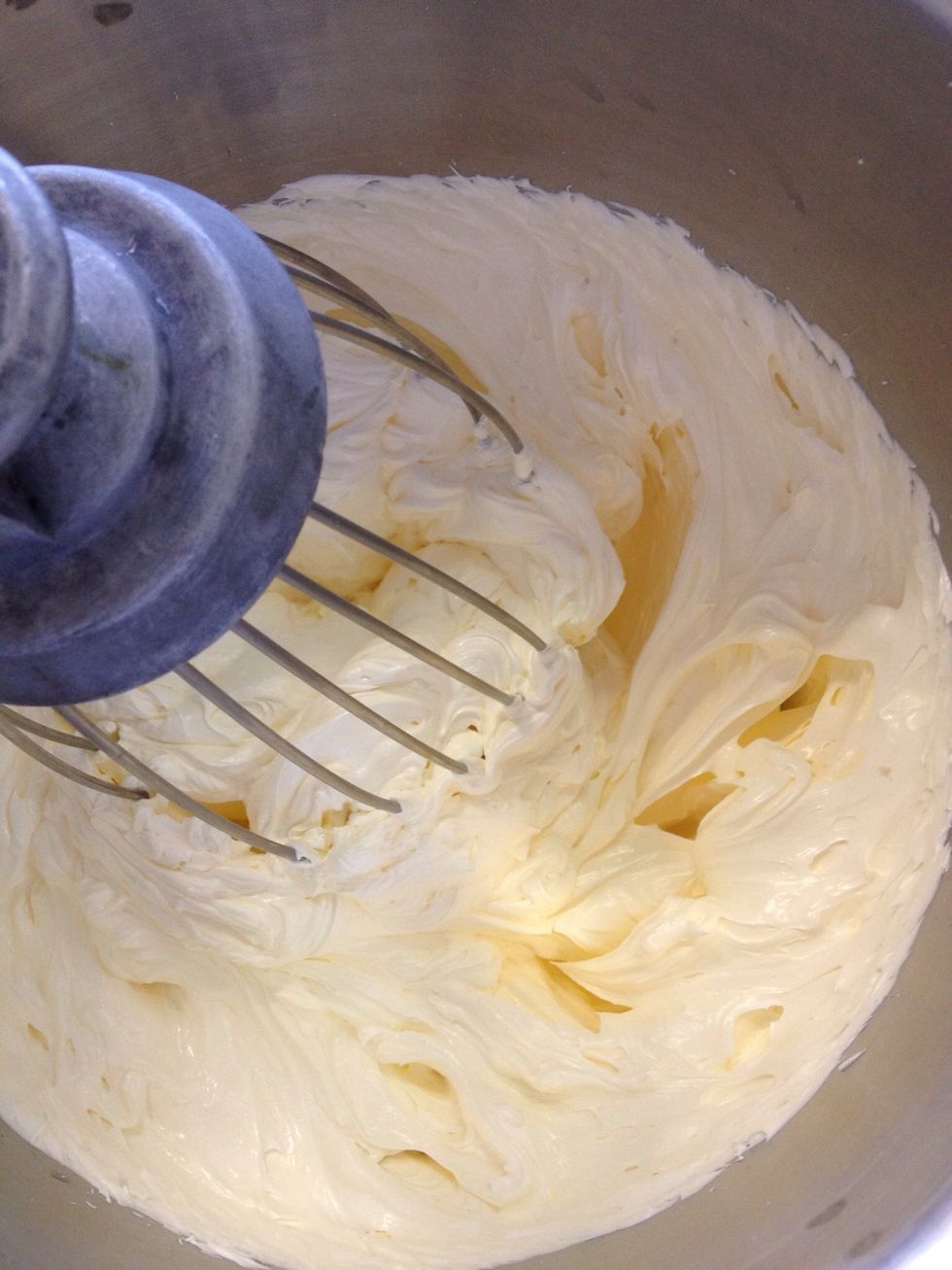 Get some softened butter and whisk the bejesus out of it until it is nearly white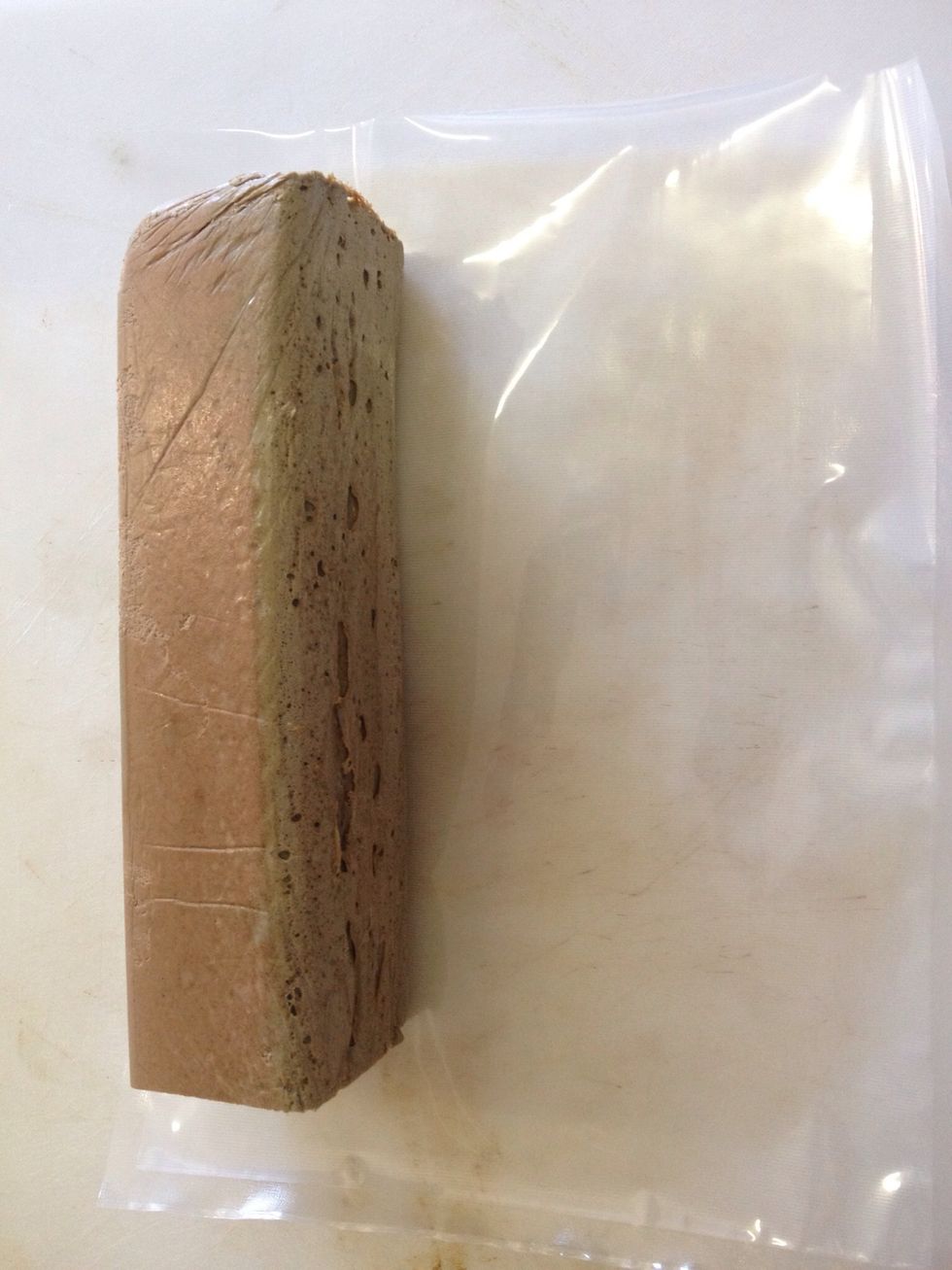 Lay your parfait on its side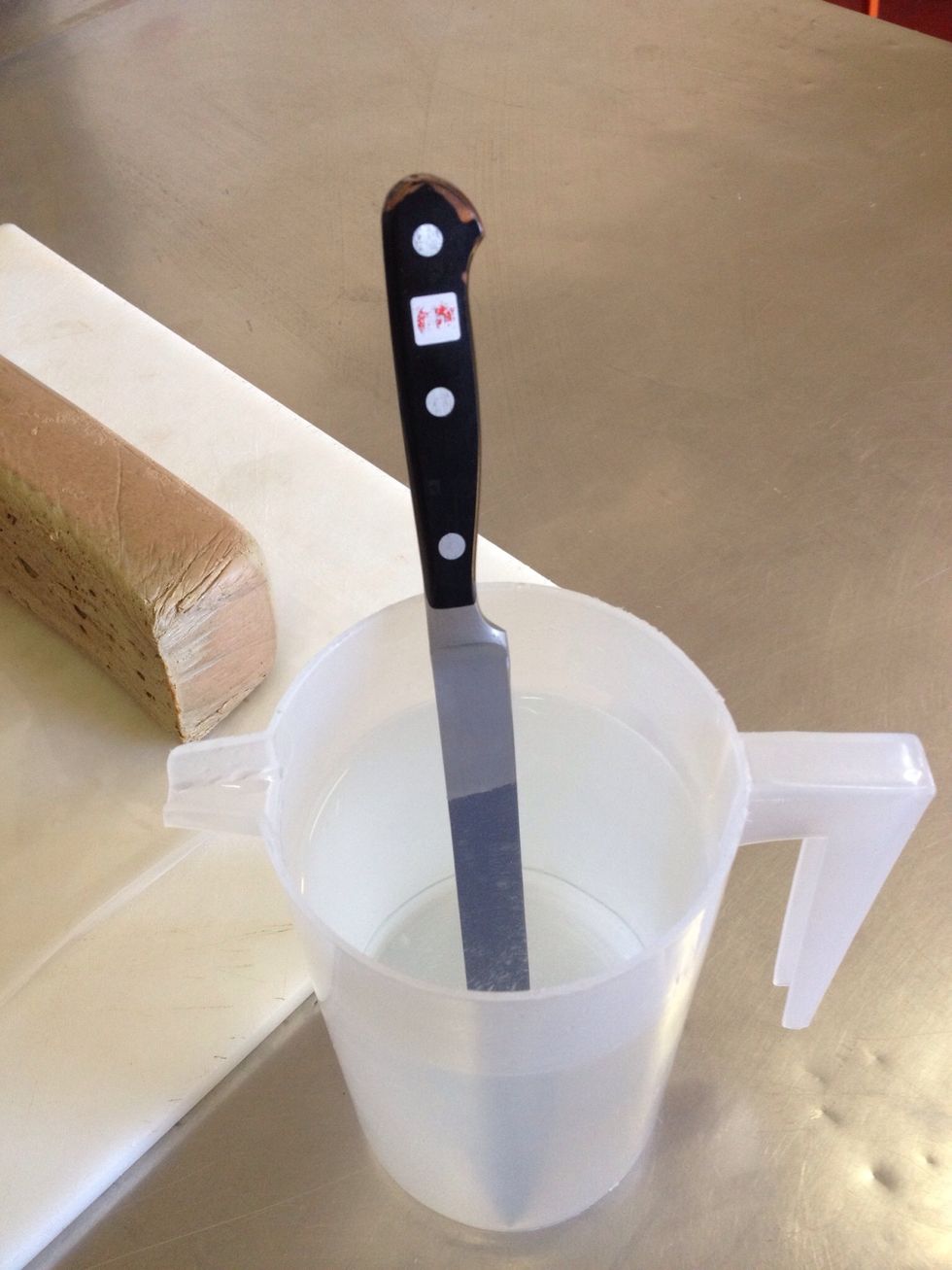 Get a long straight edged knife and place in really hot water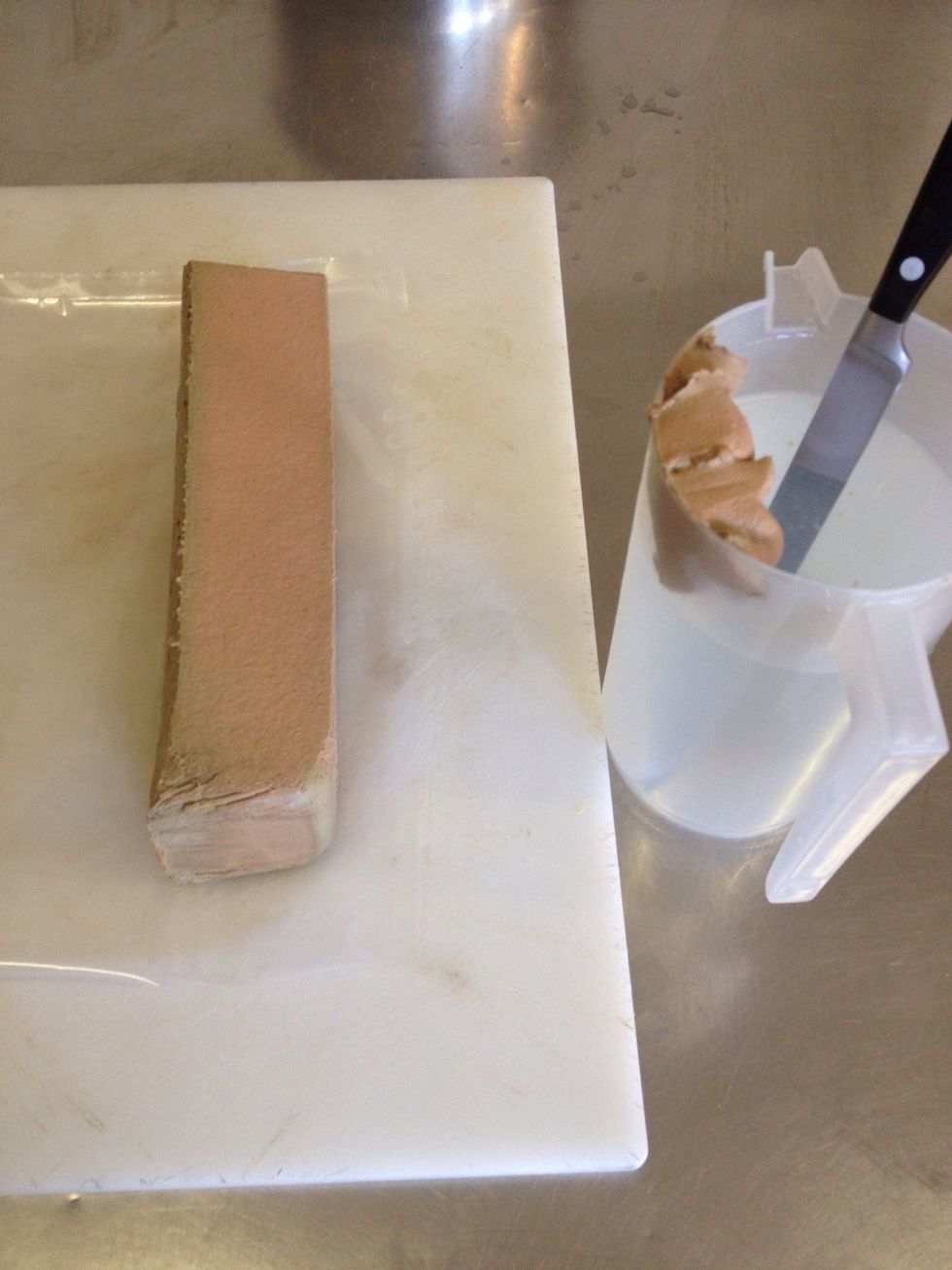 And start scraping off the oxidised sides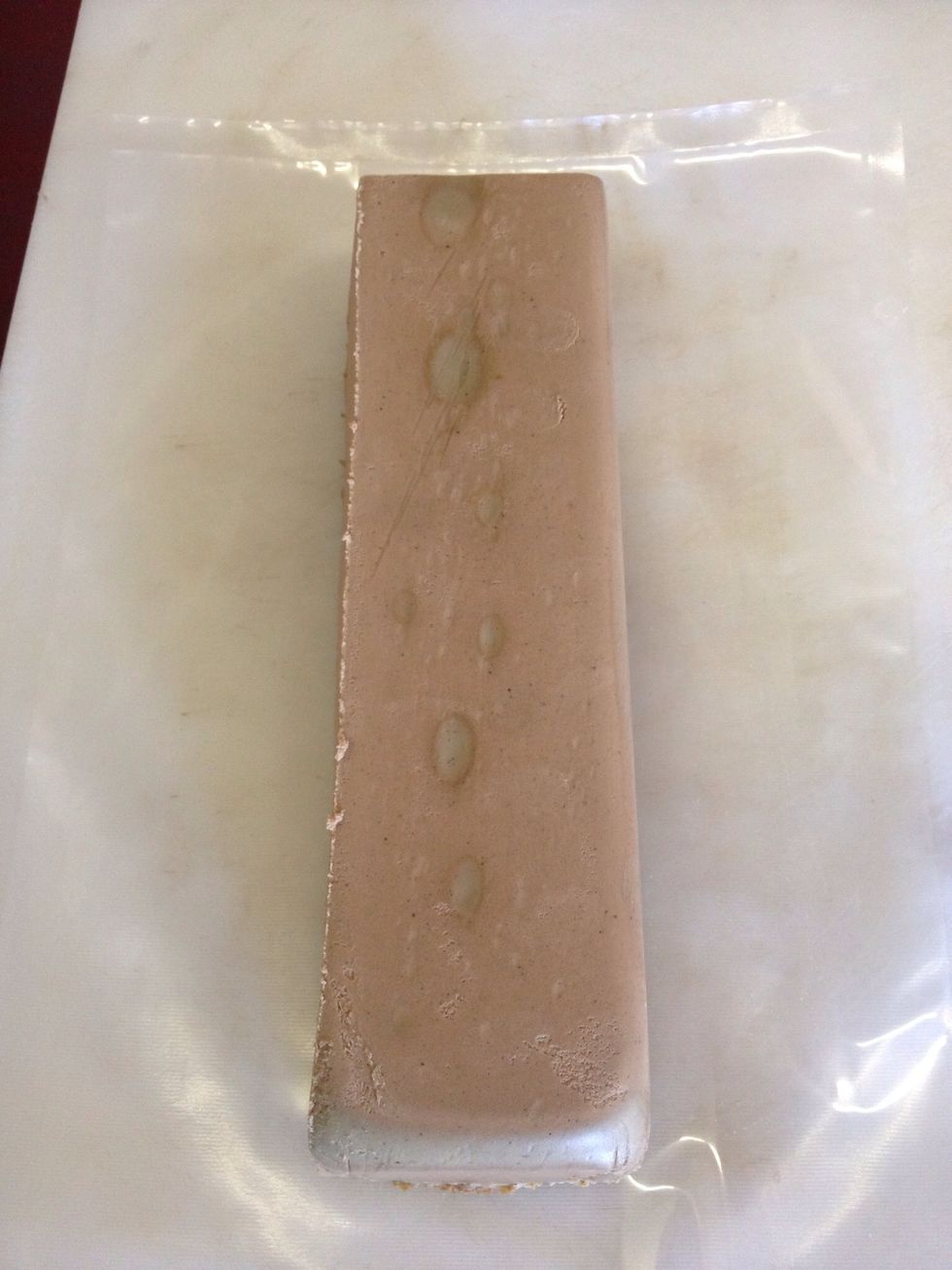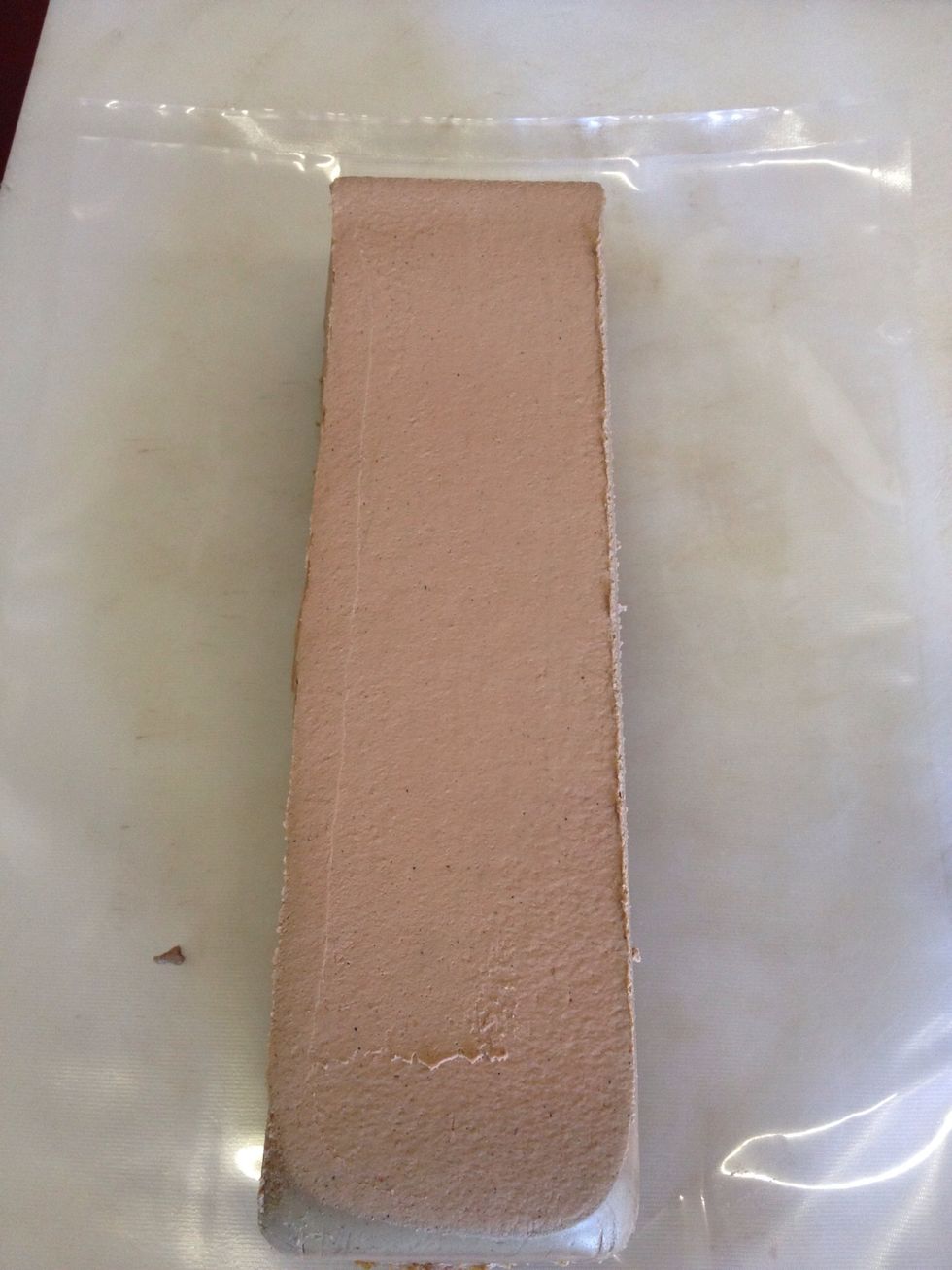 Like this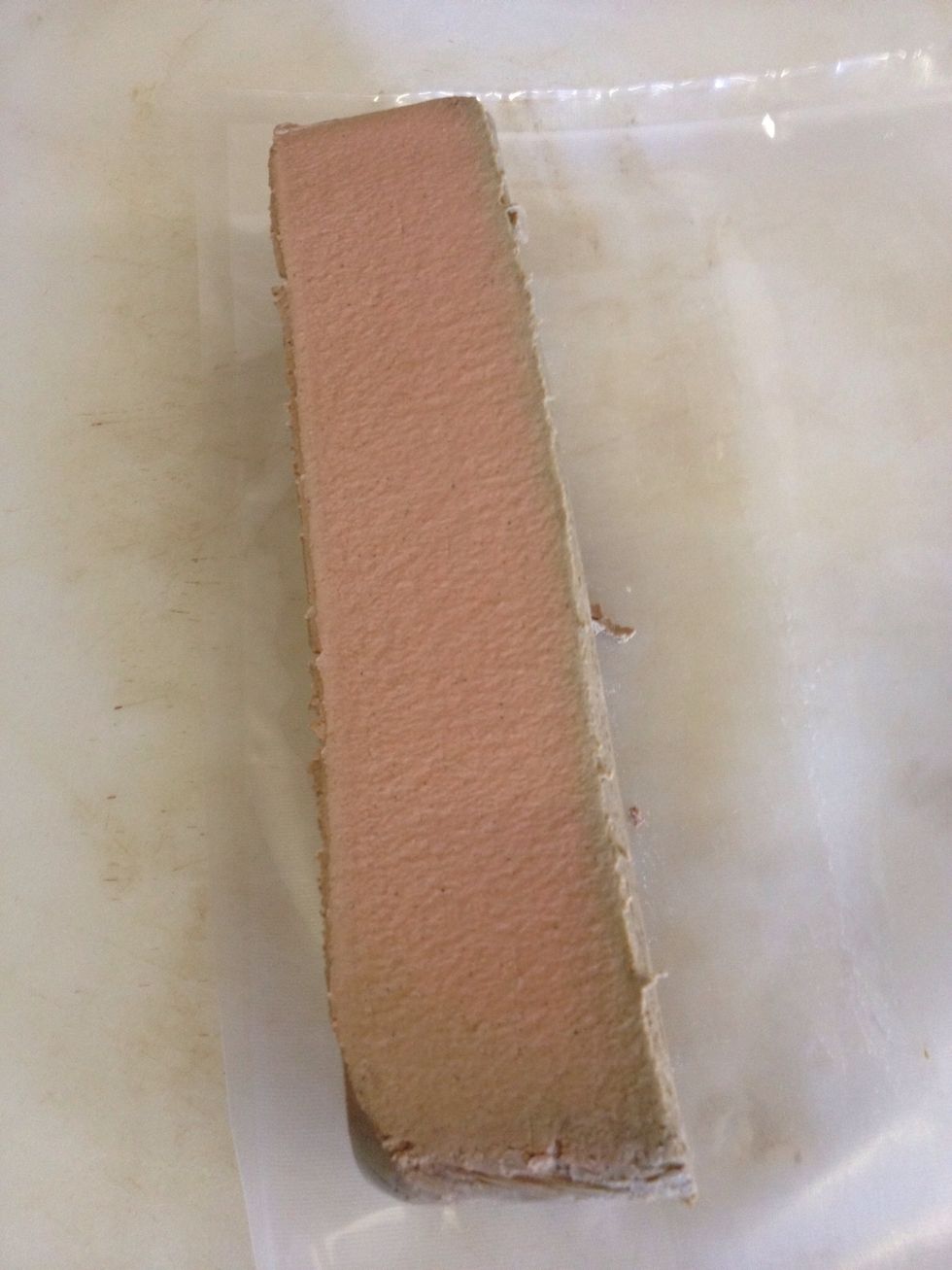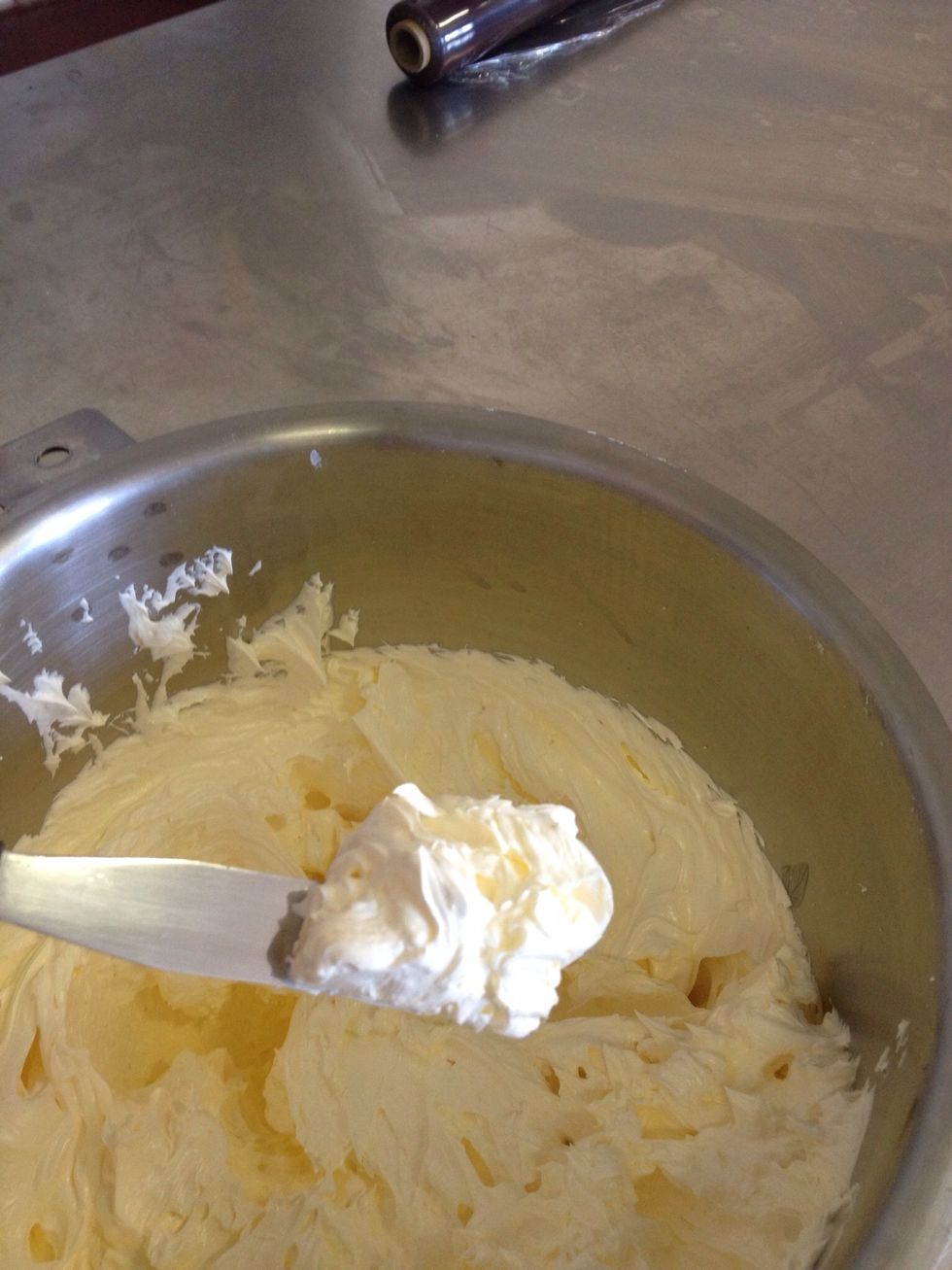 Next get your butter and start spreading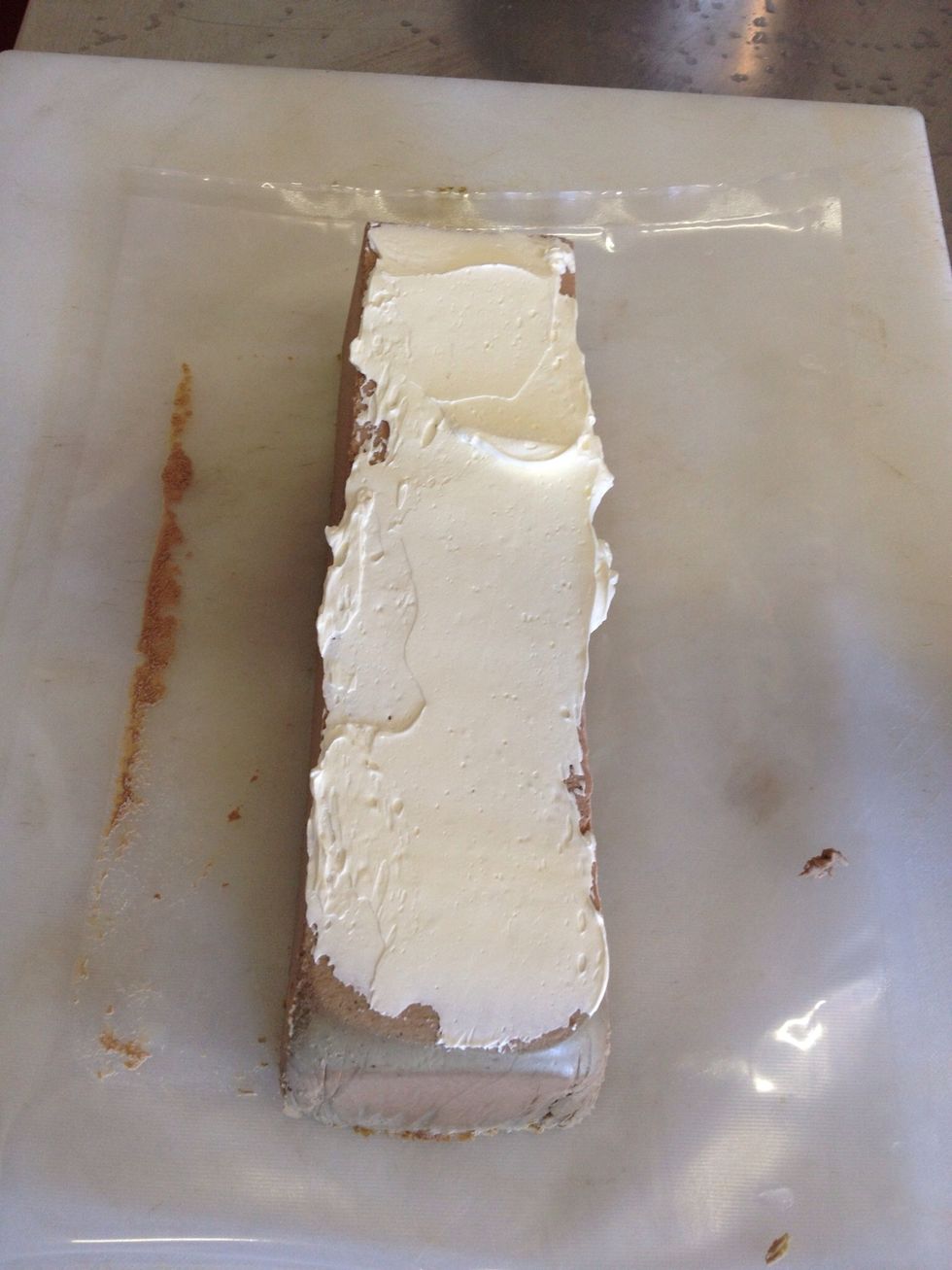 Like this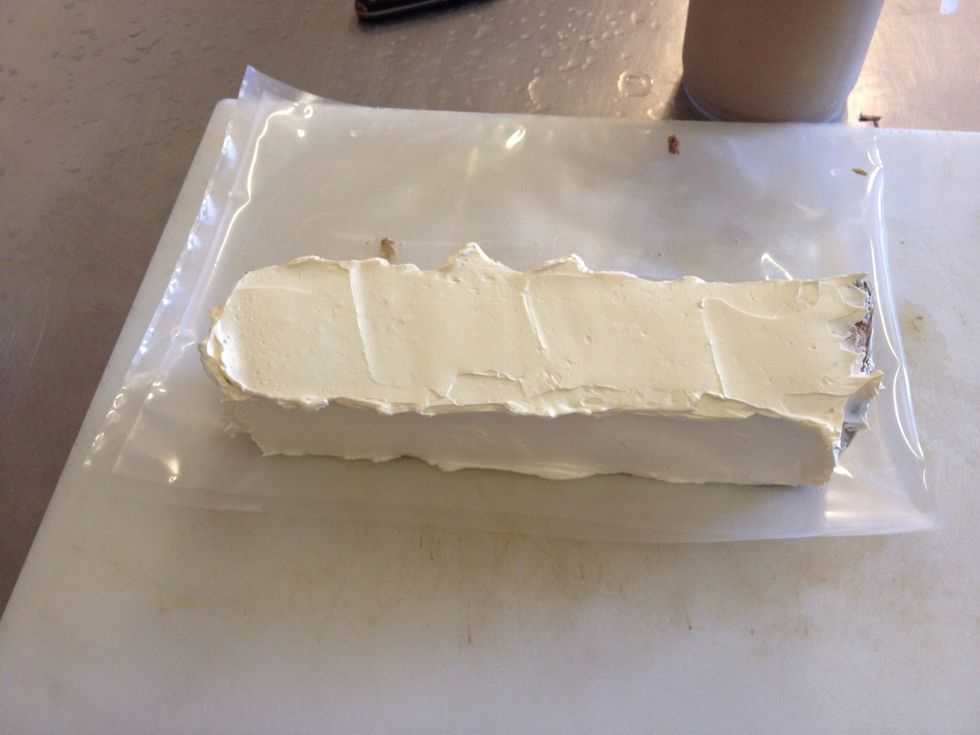 Do two sides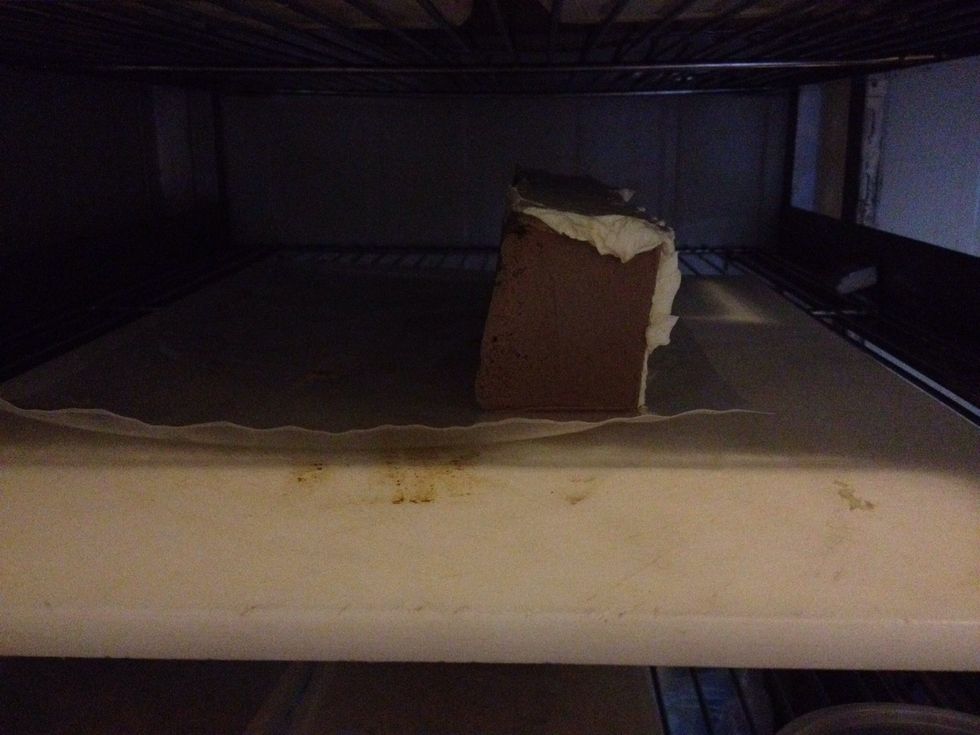 Chill to set butter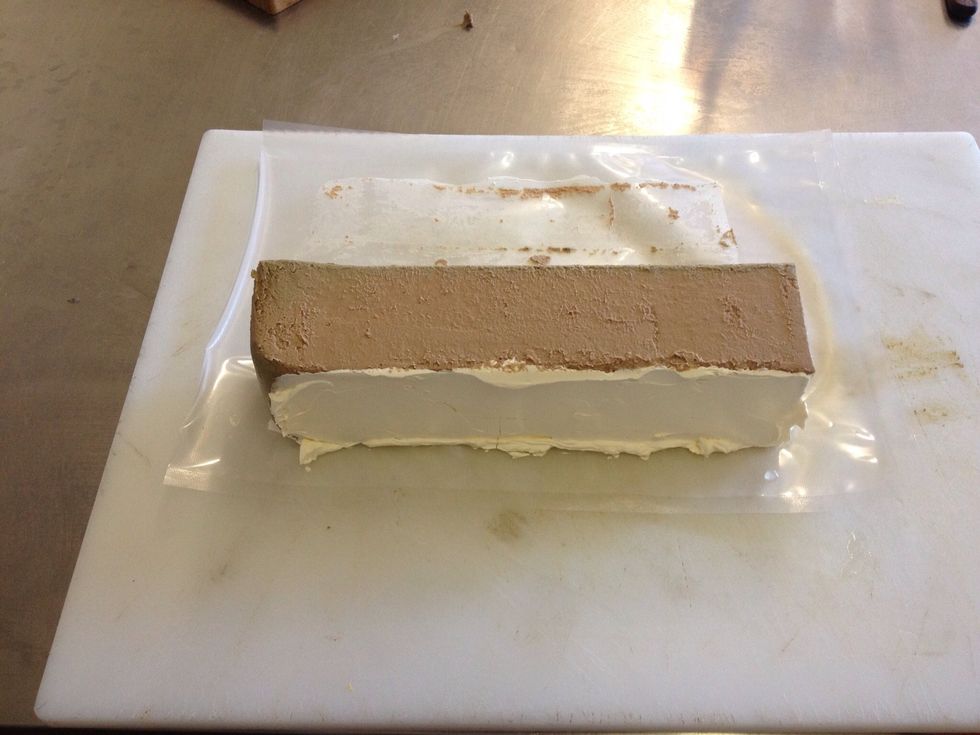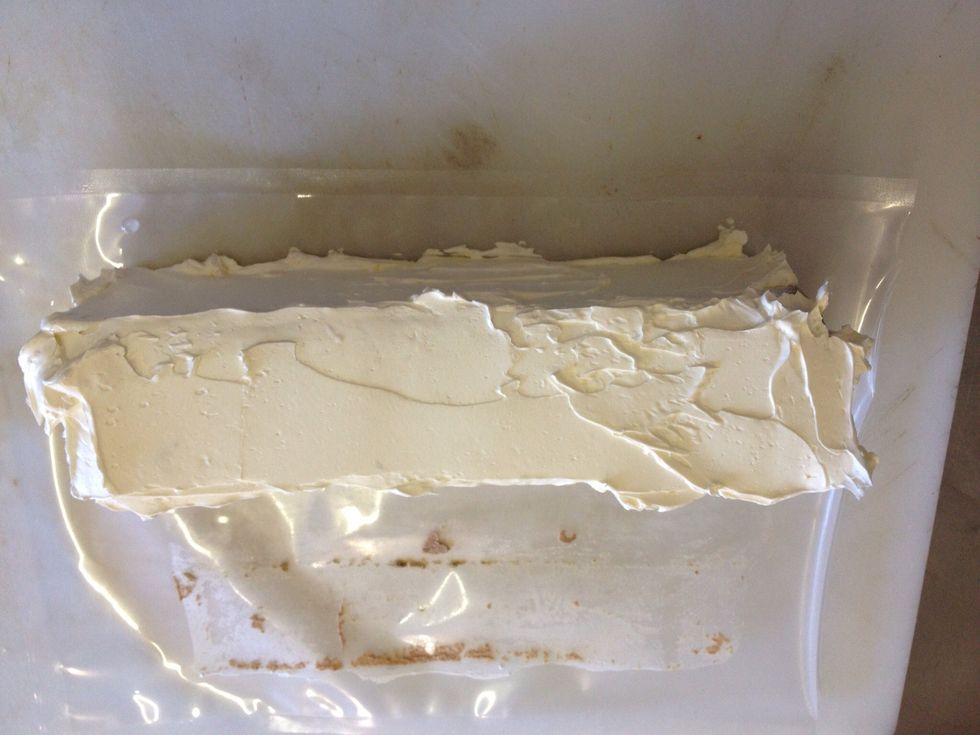 Do the next side and chill again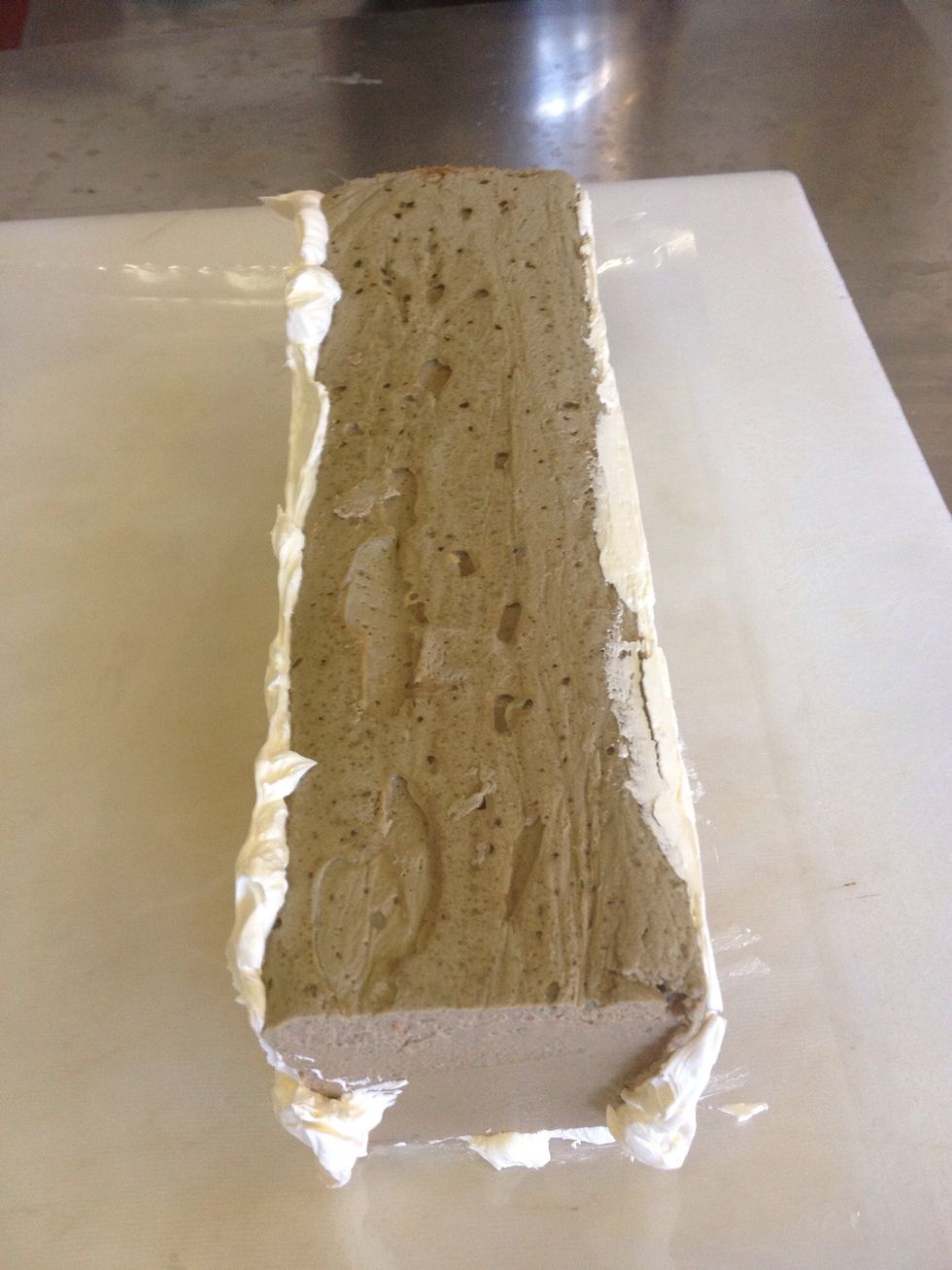 Start to clean the last side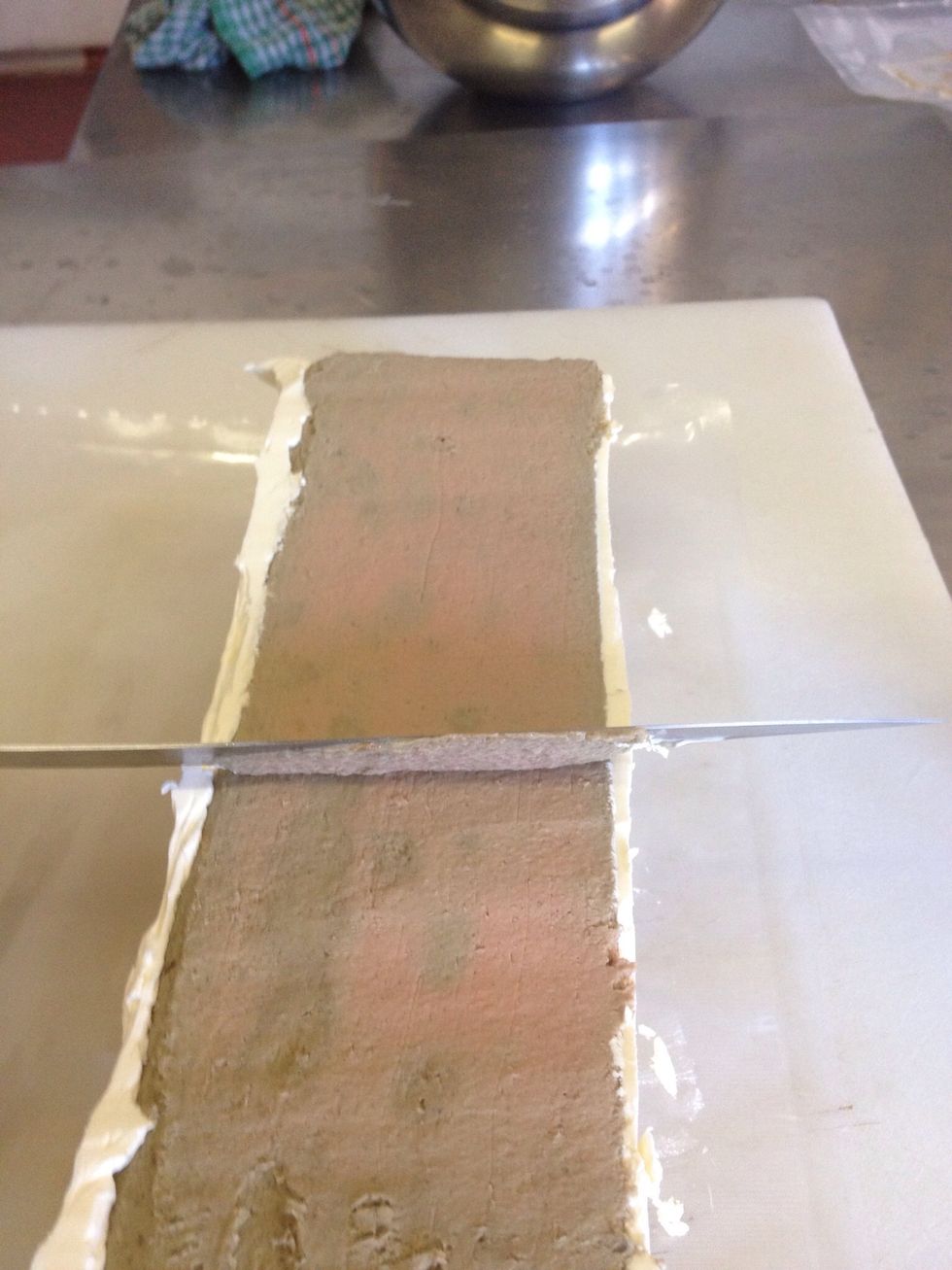 Like this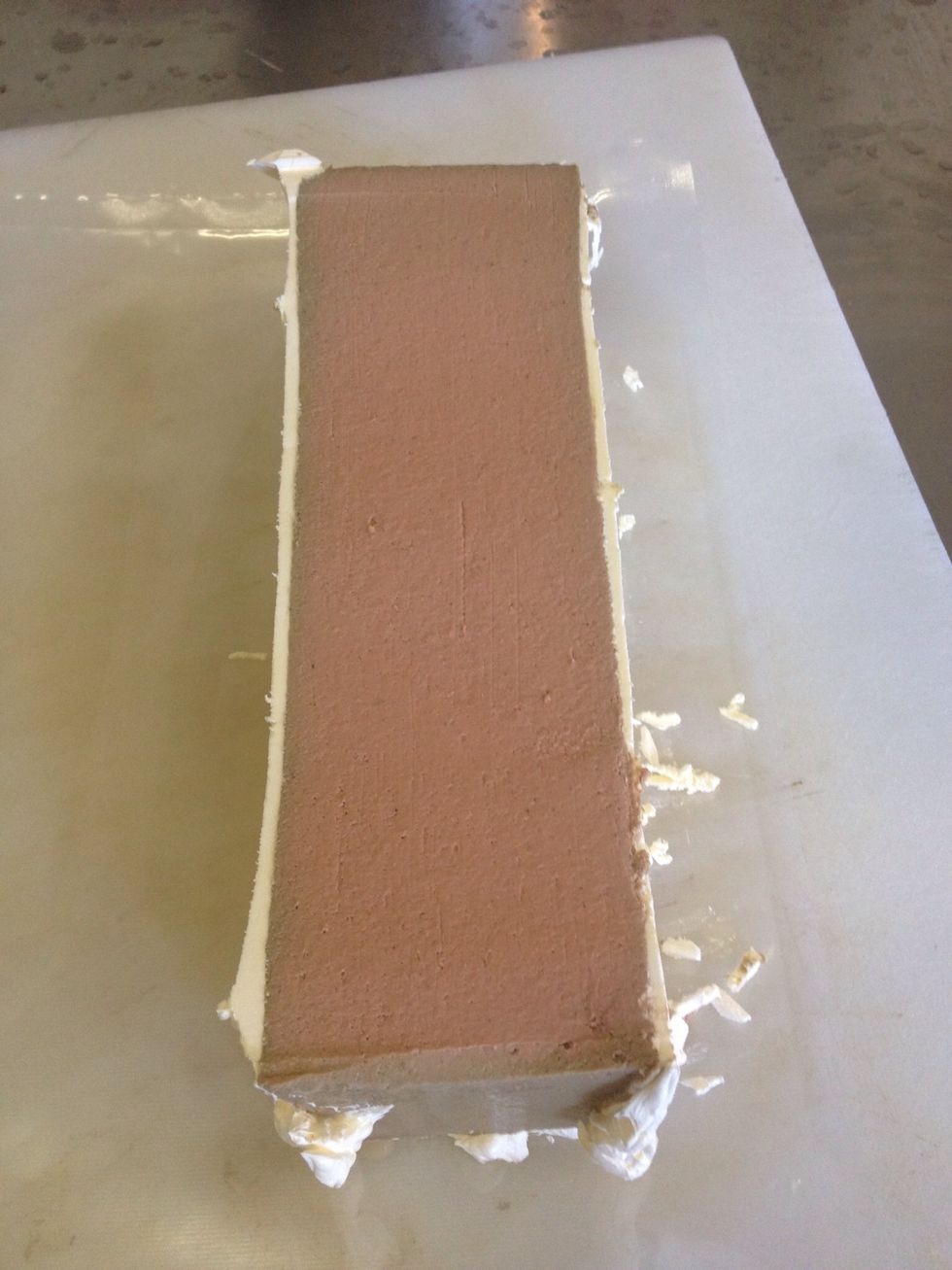 Until your parfait is lovely and pink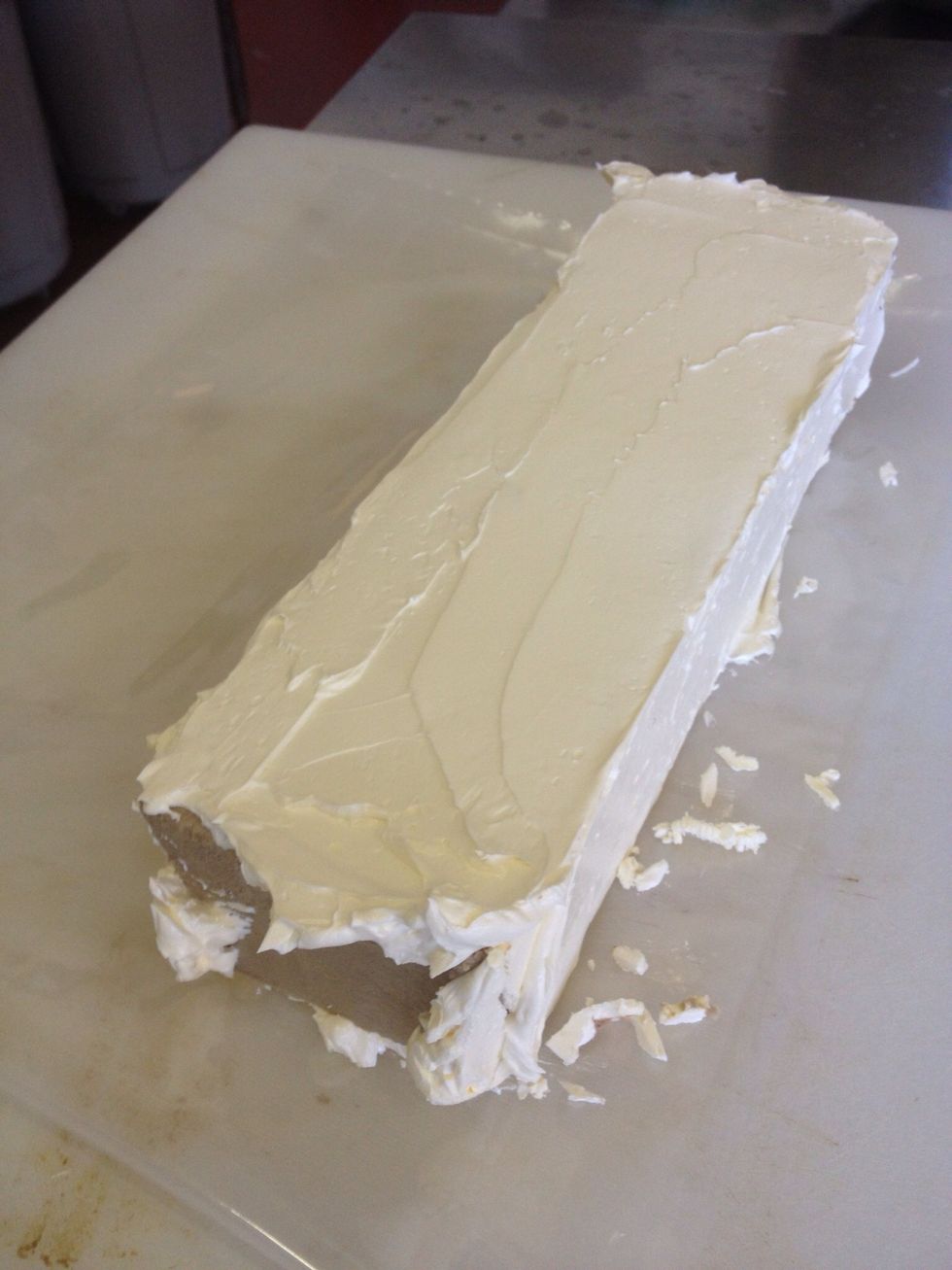 Cover with more butter and chill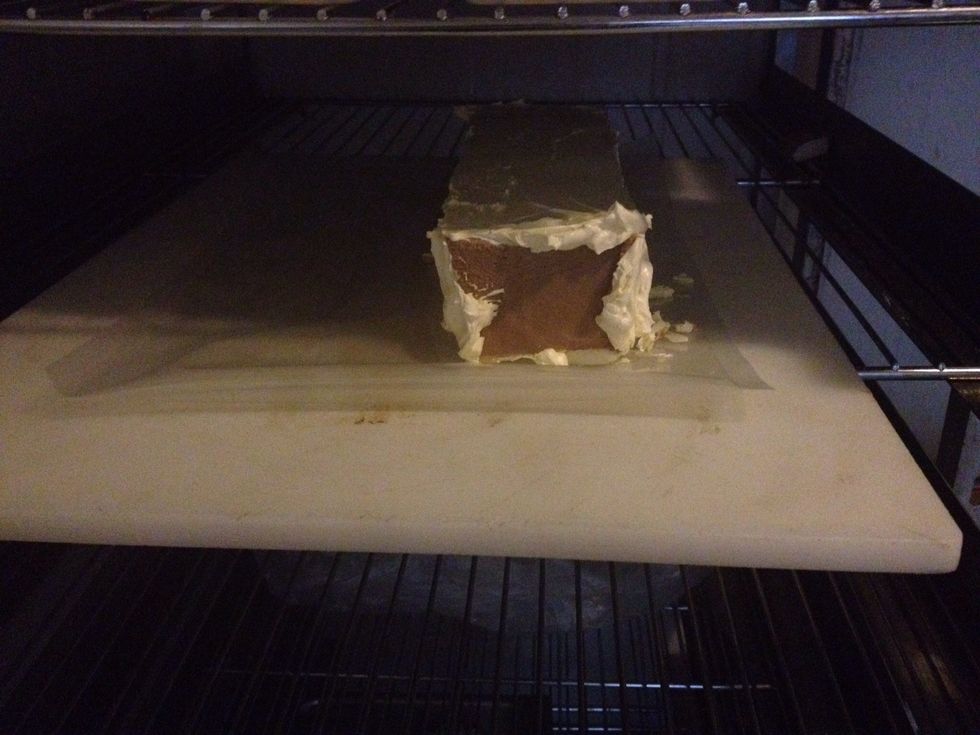 Like this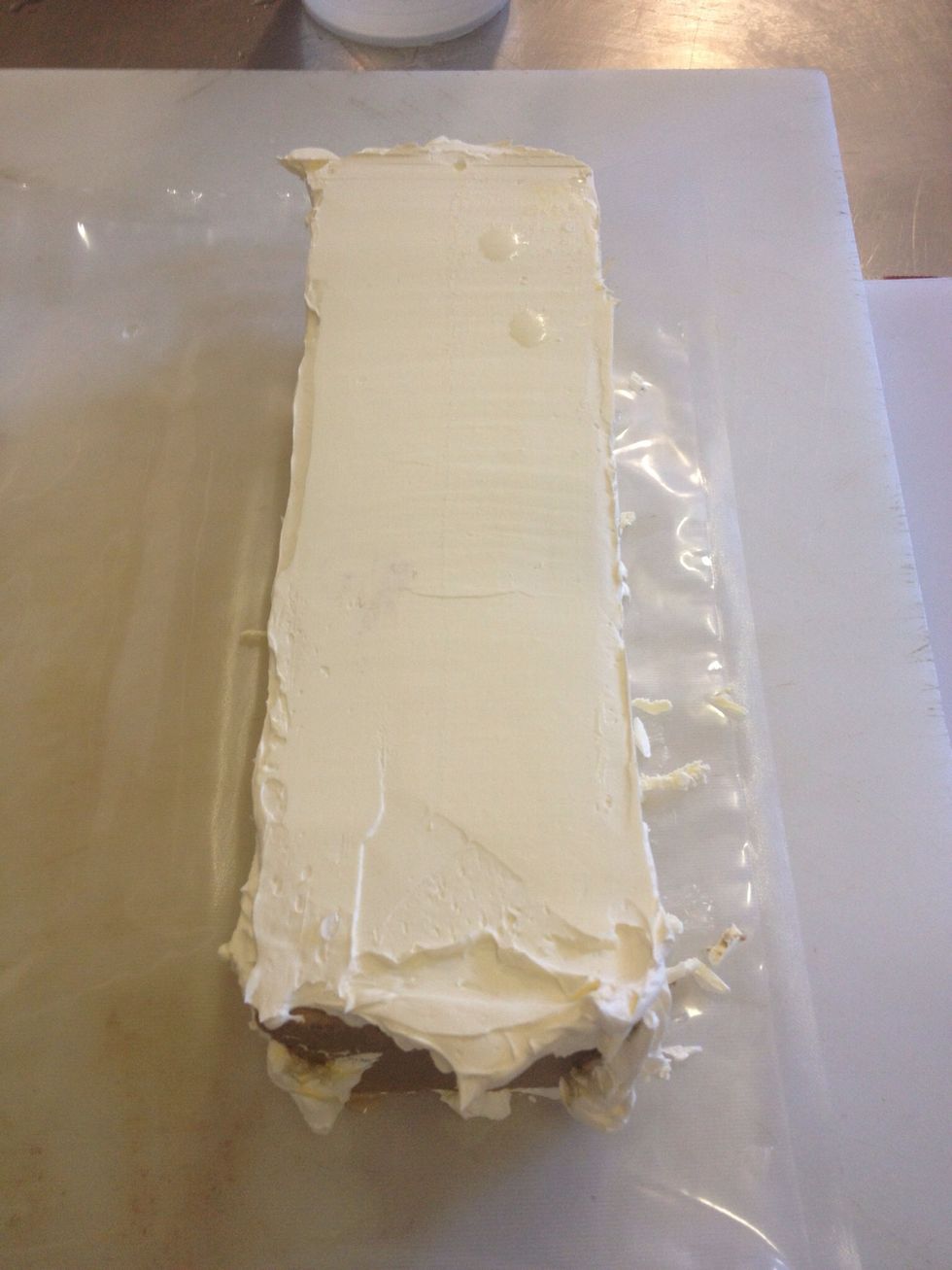 Get a hot knife and start gently scraping back the butter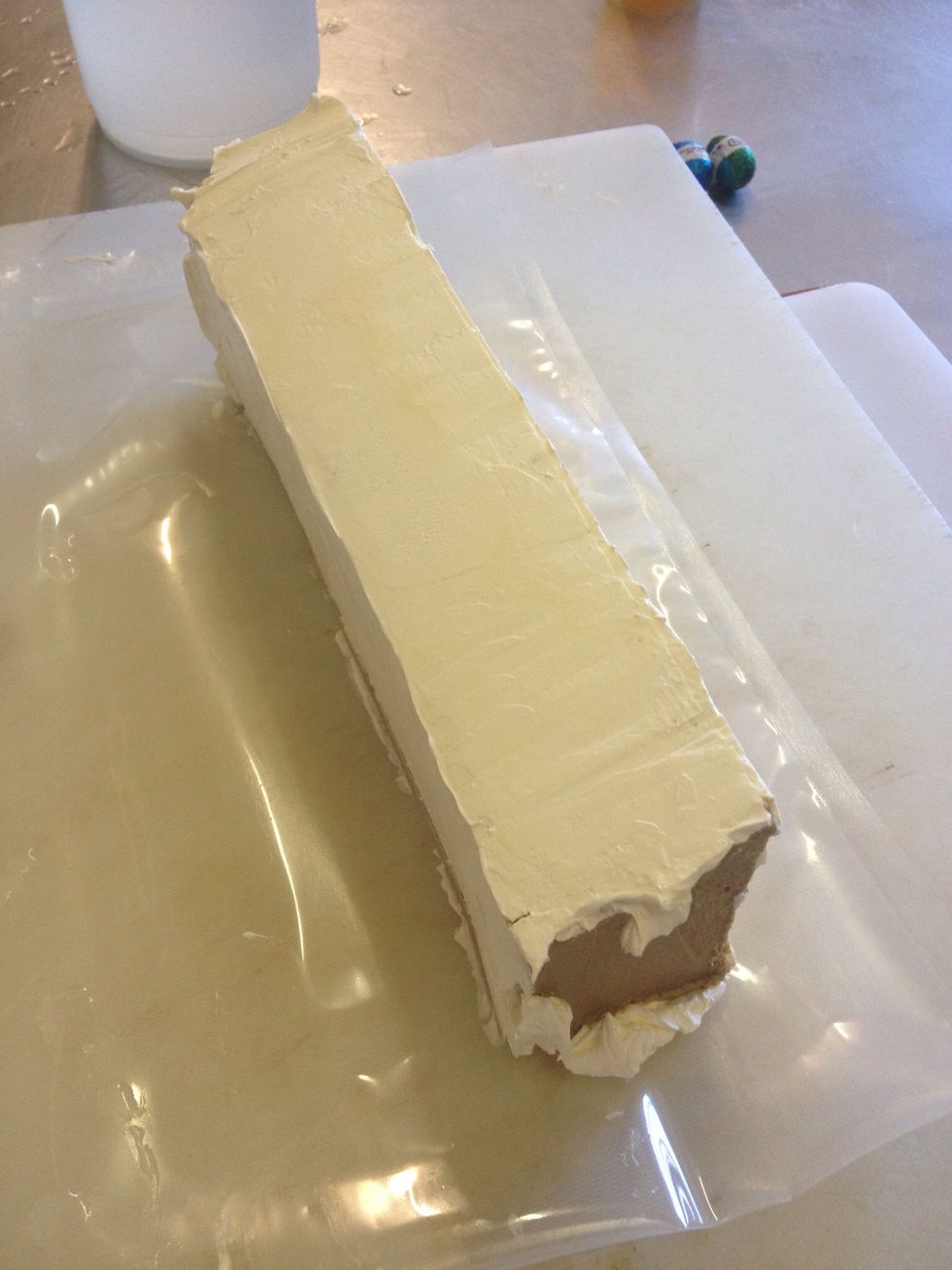 Until the butter is around 1.5-2mm all around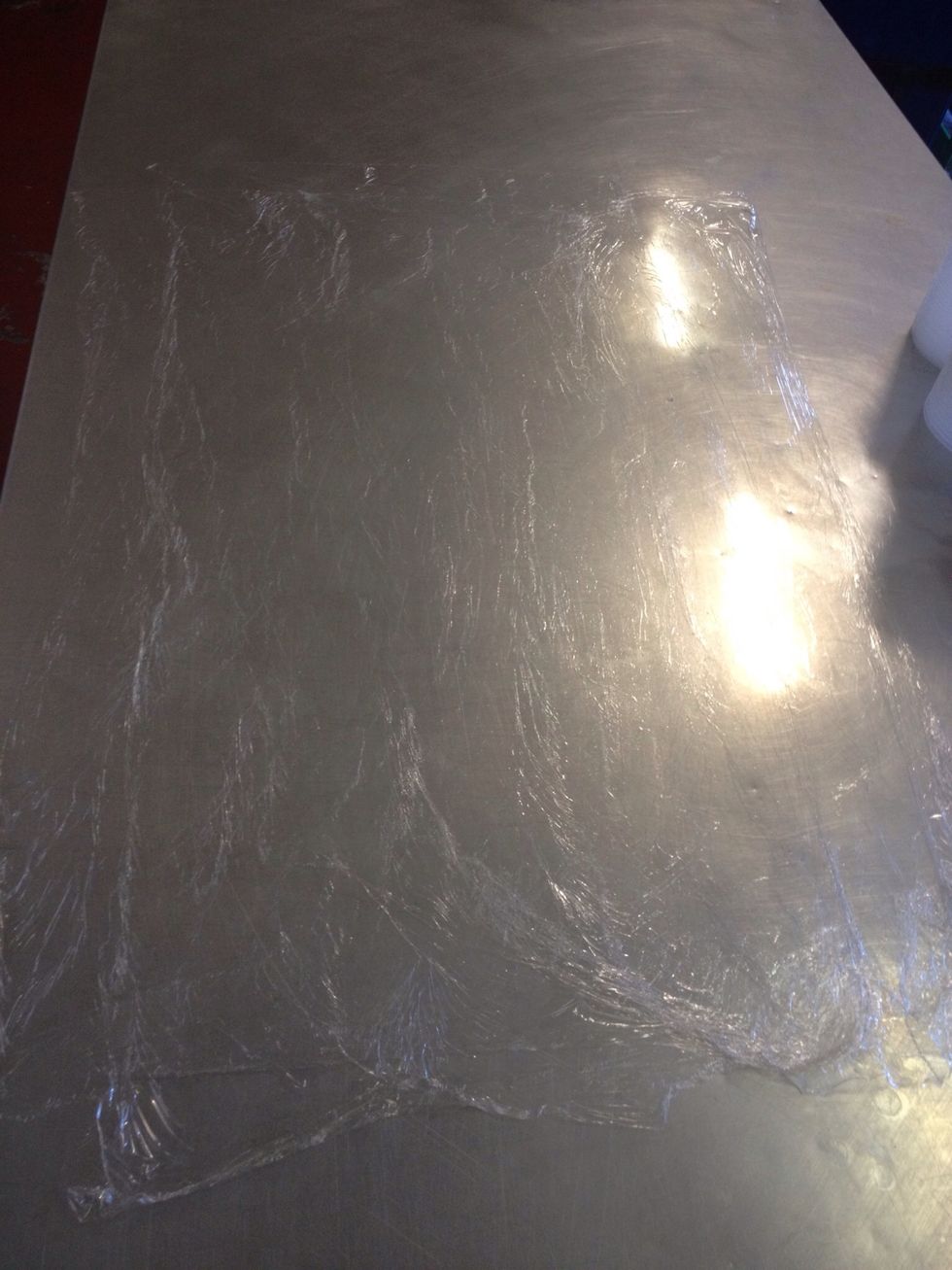 Lay out 3 sheets of cling film and smooth out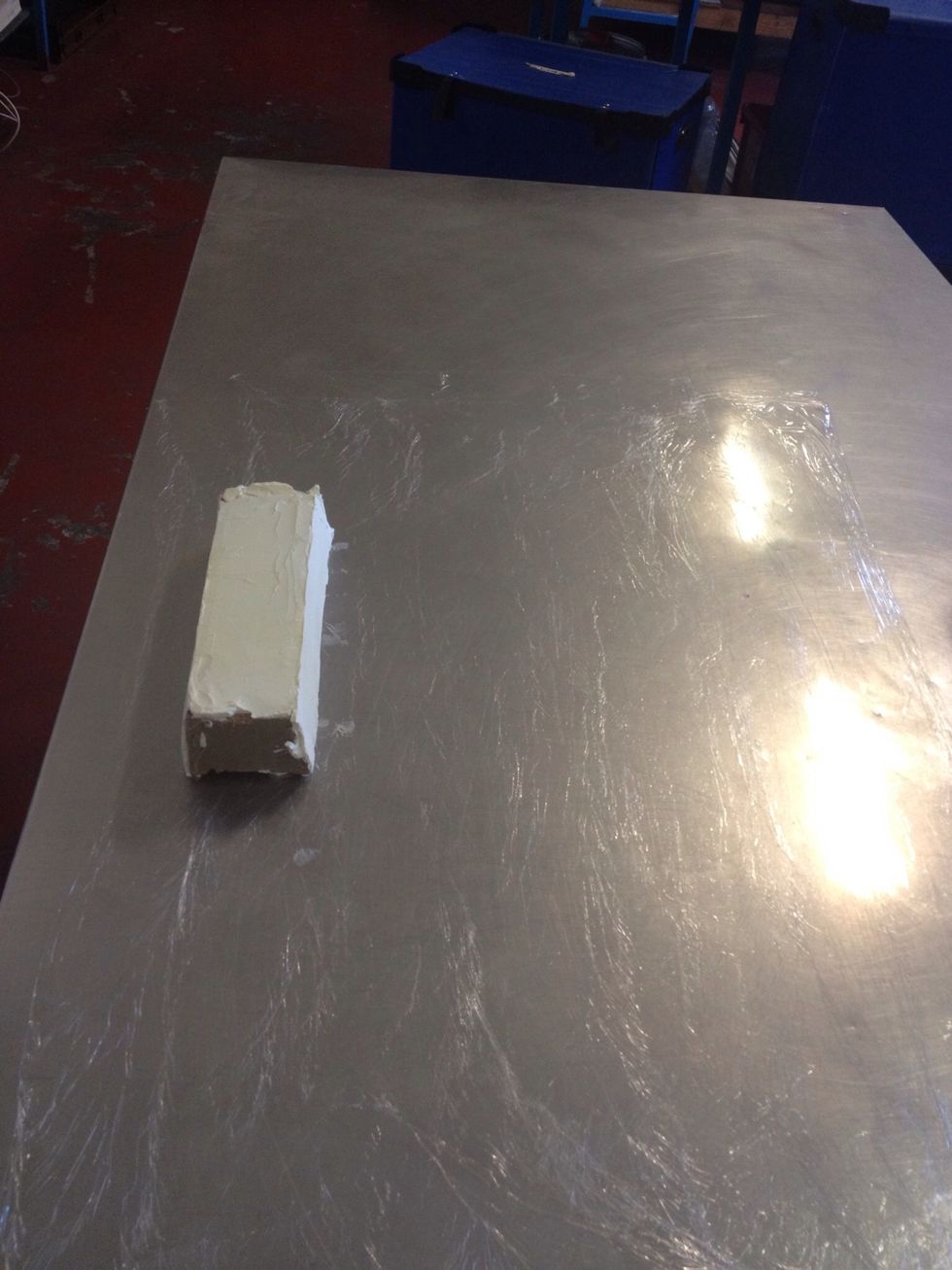 Place on your parfait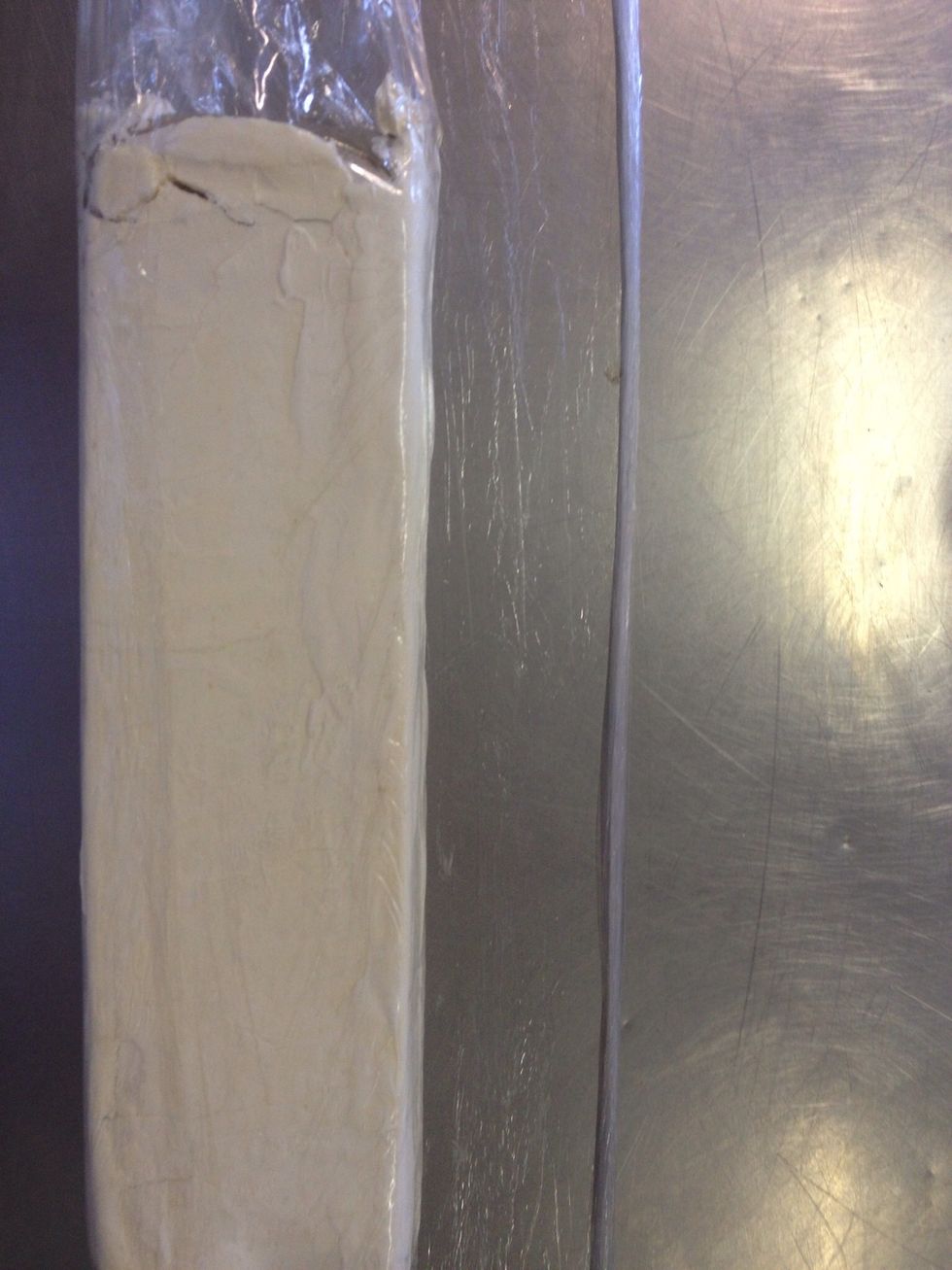 And gently roll up, keeping the last bit scrunched up so you know where to unwrap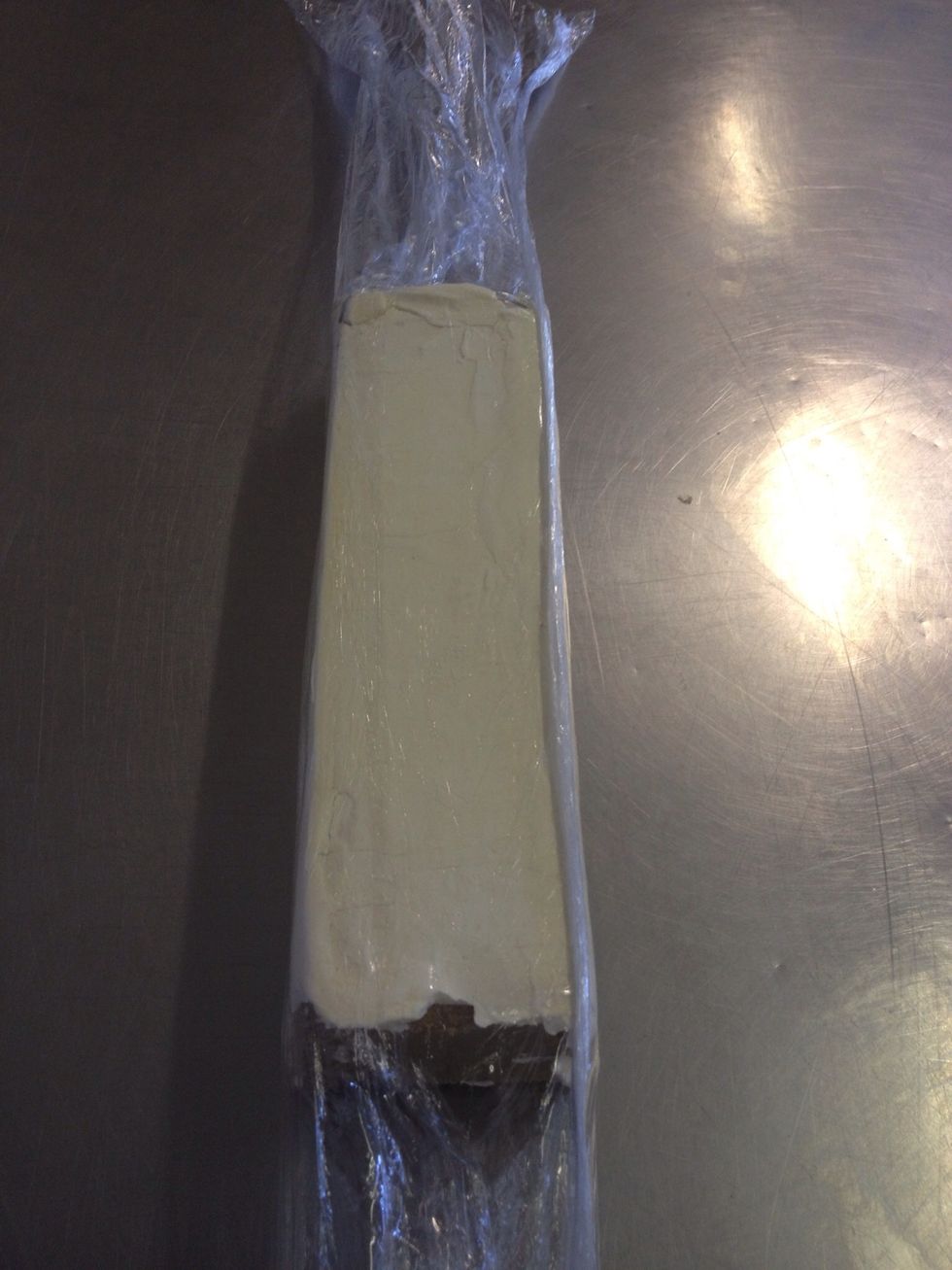 Like this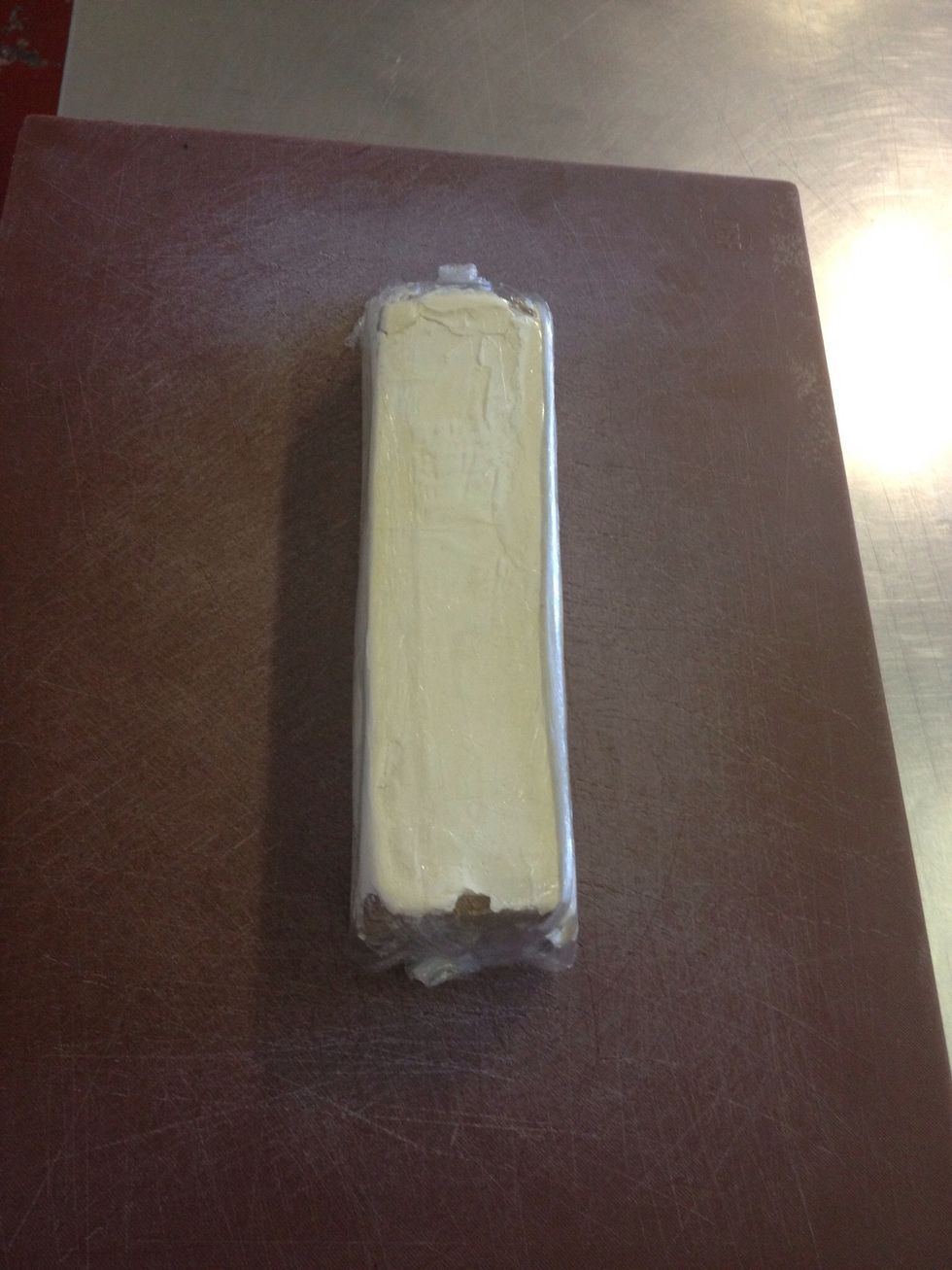 Transfer onto a board and chill until ready to serve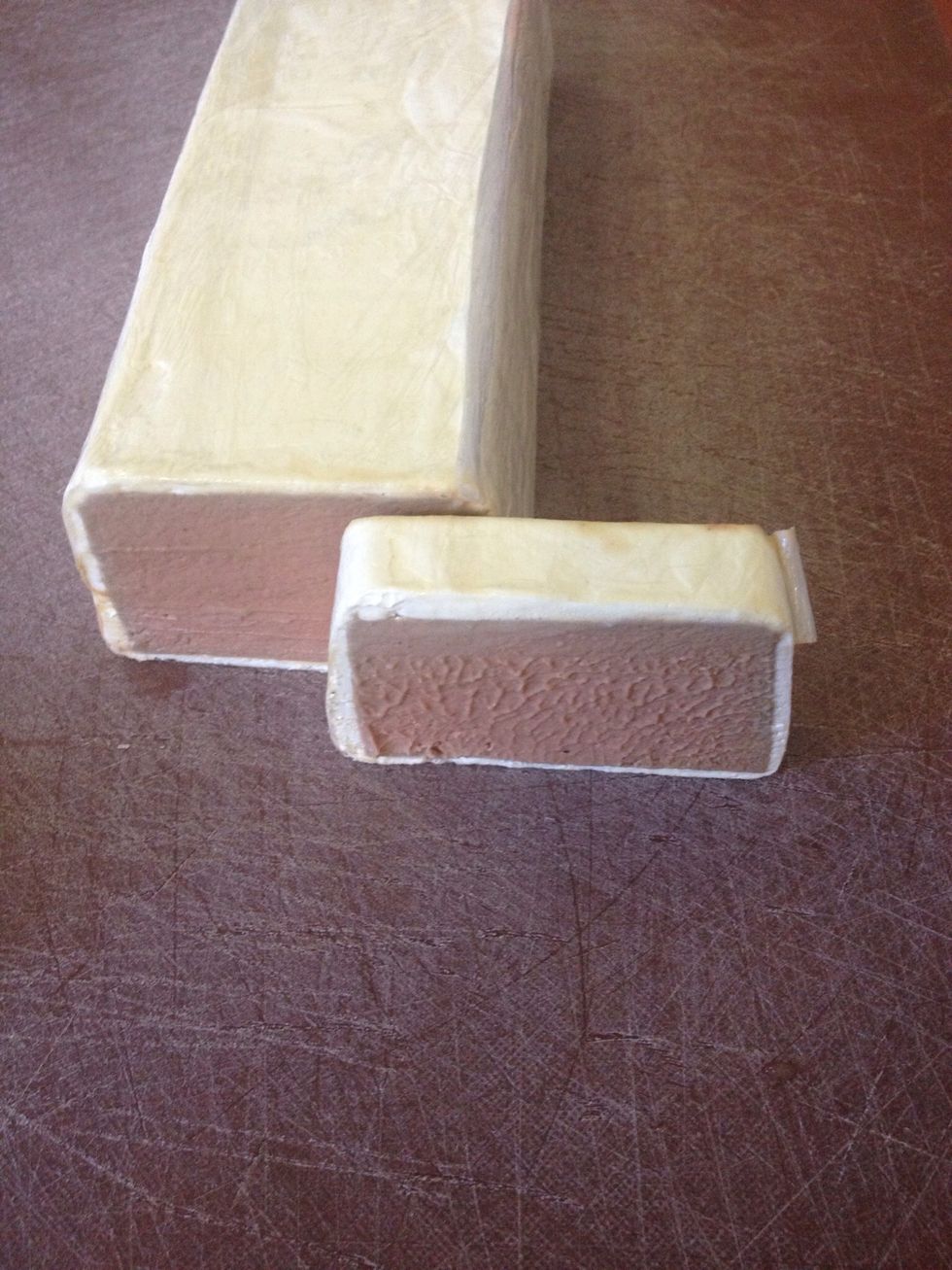 Slice a piece off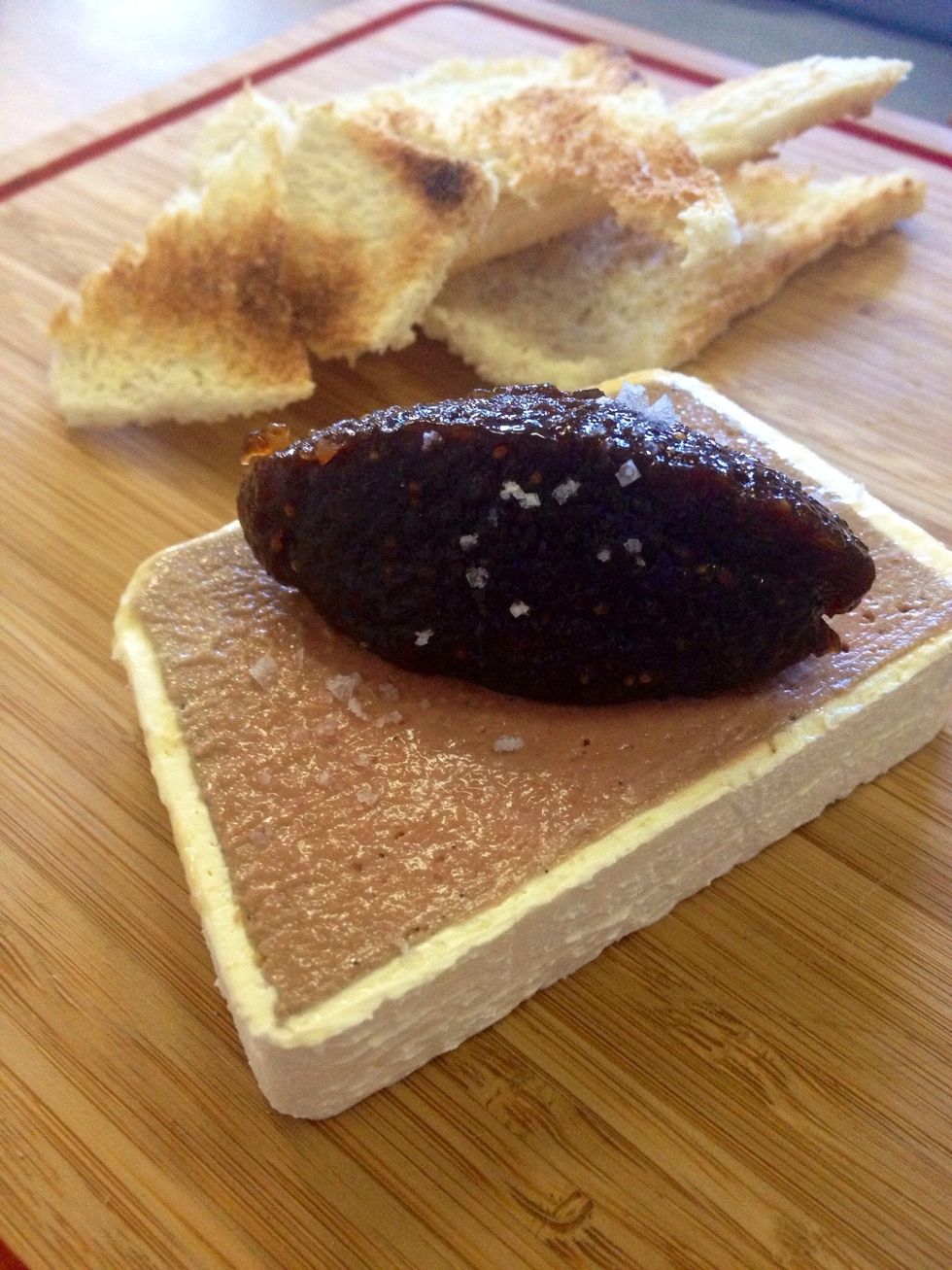 And serve, I am doing mine with Melba toast and caramelised fig jam:) enjoy
400.0g Chicken livers
4.0tsp Salt
500.0ml Milk
125.0ml Port wine
125.0ml Brandy
60.0g Shallots
2.0 Sprigs of thyme
1.0 Sprig of rosemary
4.0 Free range eggs
400.0g Unsalted butter
Mace
Nutmeg
Allspice
Cayenne pepper
Flaky salt
Jon Bussell
Jon is a Professional chef of 20 years, still loves the sizzle of the pan and teaching others. Happy Cooking?