I love Chik-Fil-A but I hadn't had any in quite awhile after the gay rights issues and moving to Seattle... So I made my own recipe by looking at the ingredient list... And it is spot on! Enjoy!!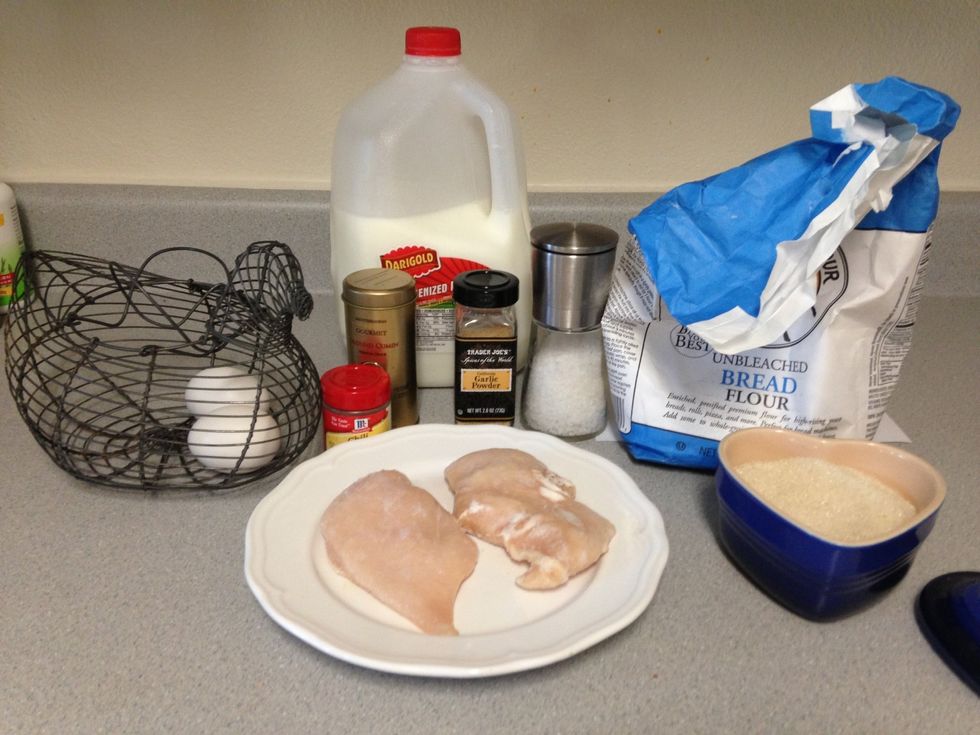 Start by gathering your ingredients. It makes life so much easier!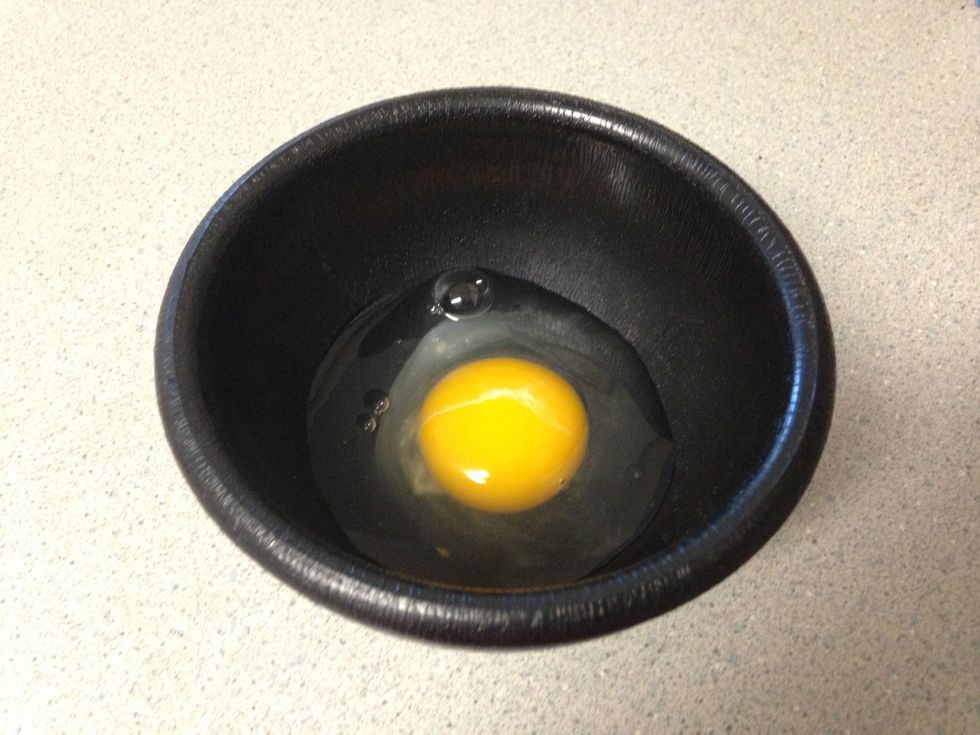 Break egg in small bowl.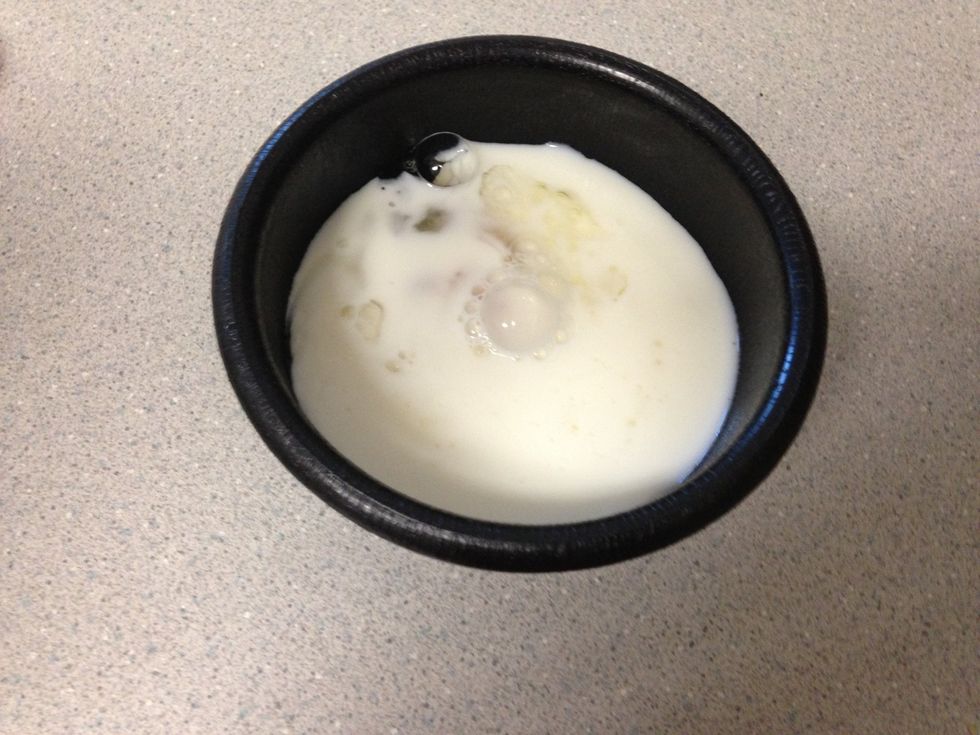 Add milk.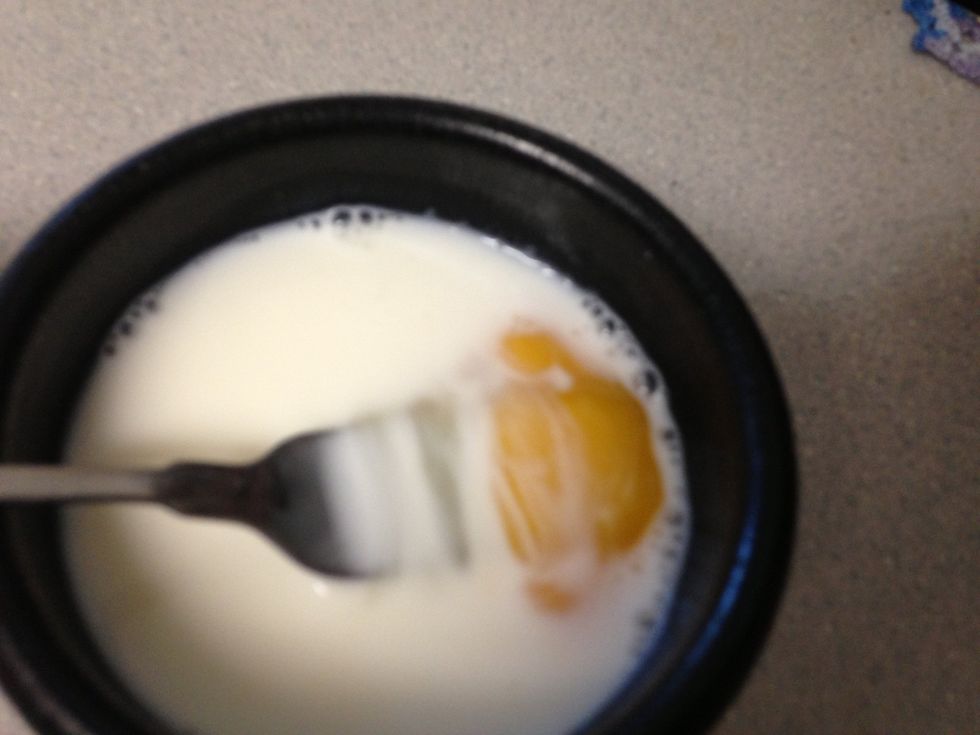 Add water and stir to blend.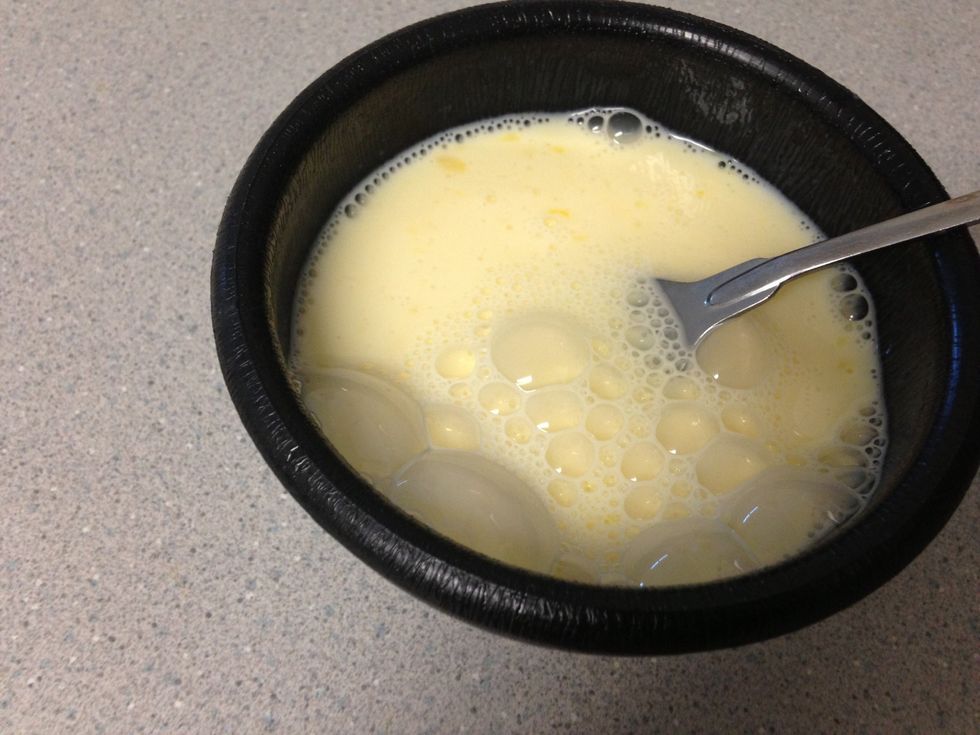 Mixture should look like this. Set aside.
In a separate bowl, combine flour and paprika.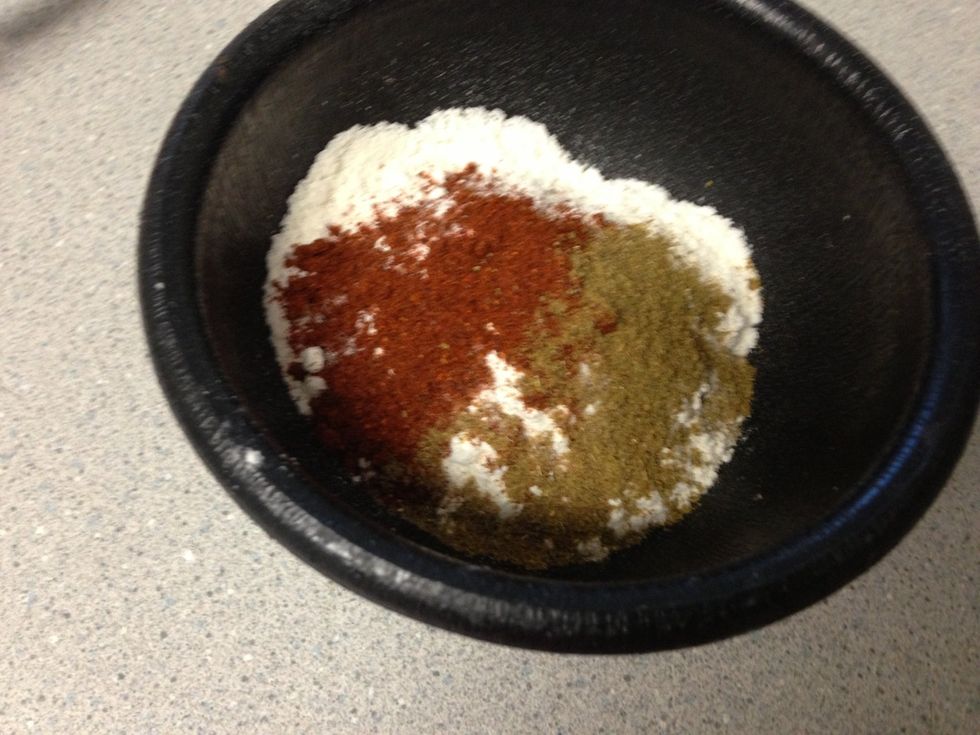 Add cumin.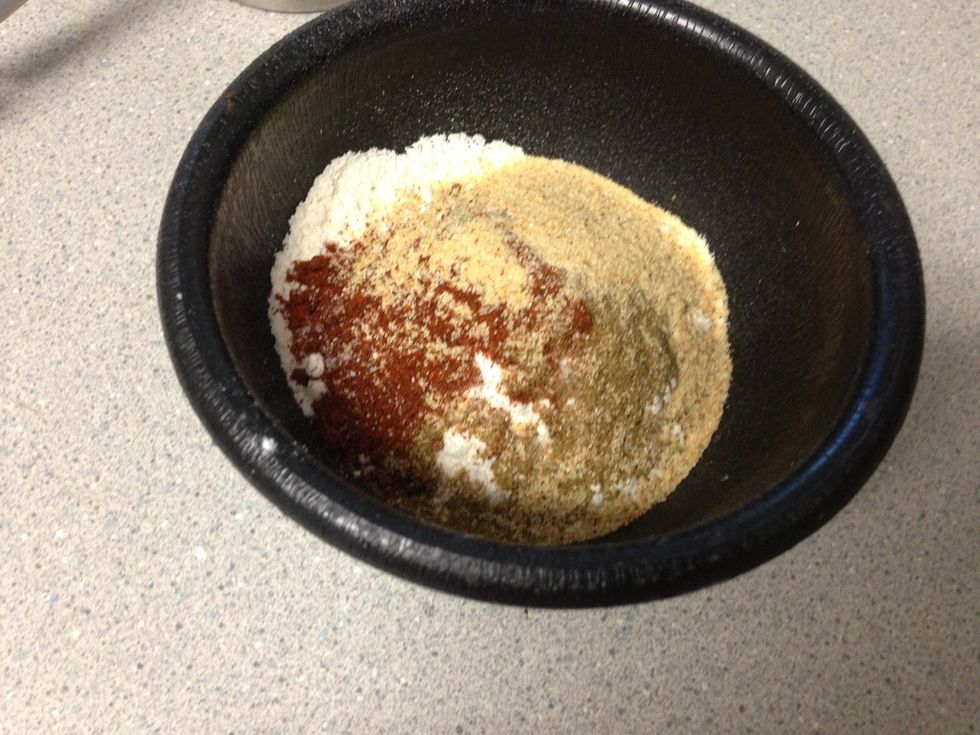 Add garlic.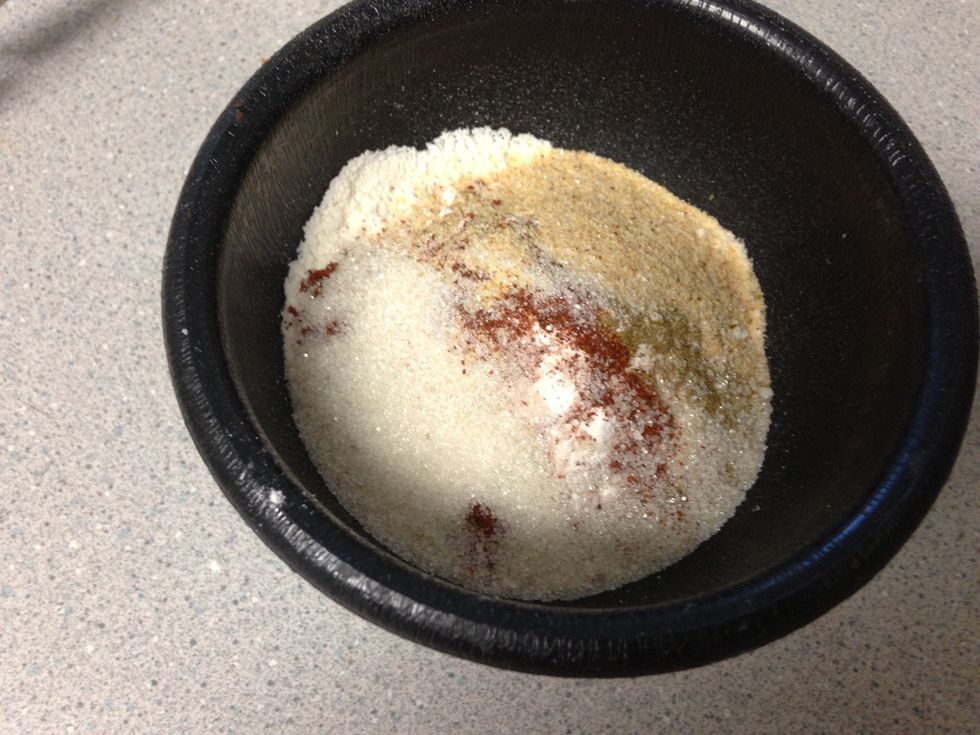 Add sugar and salt.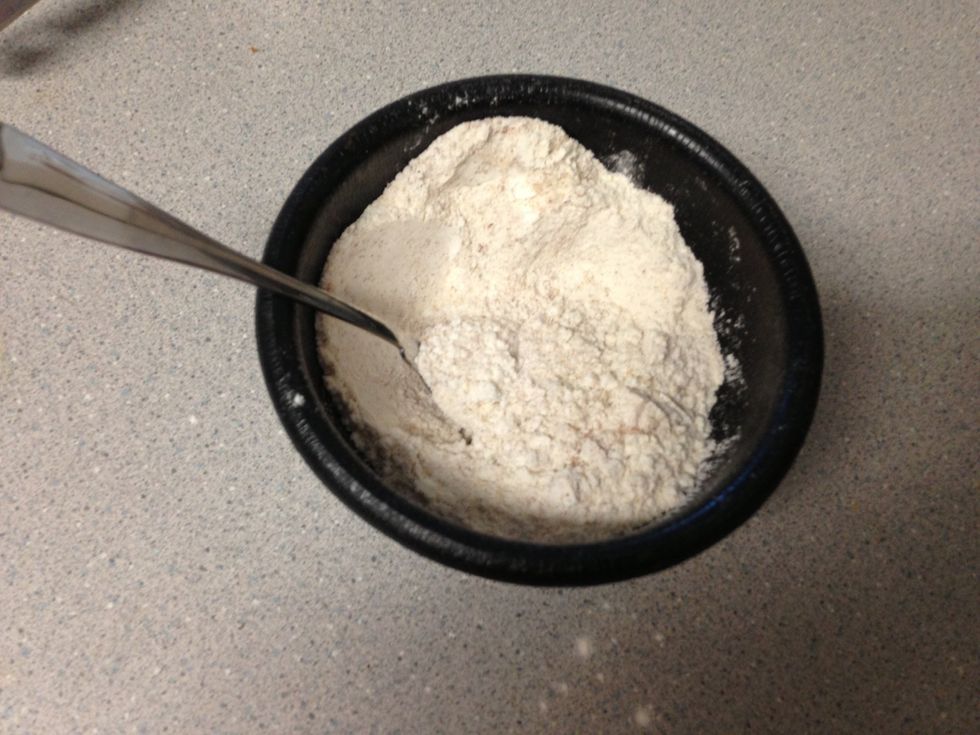 Stir to combine. Mixture will look like this.
Grab a deep skillet with lid.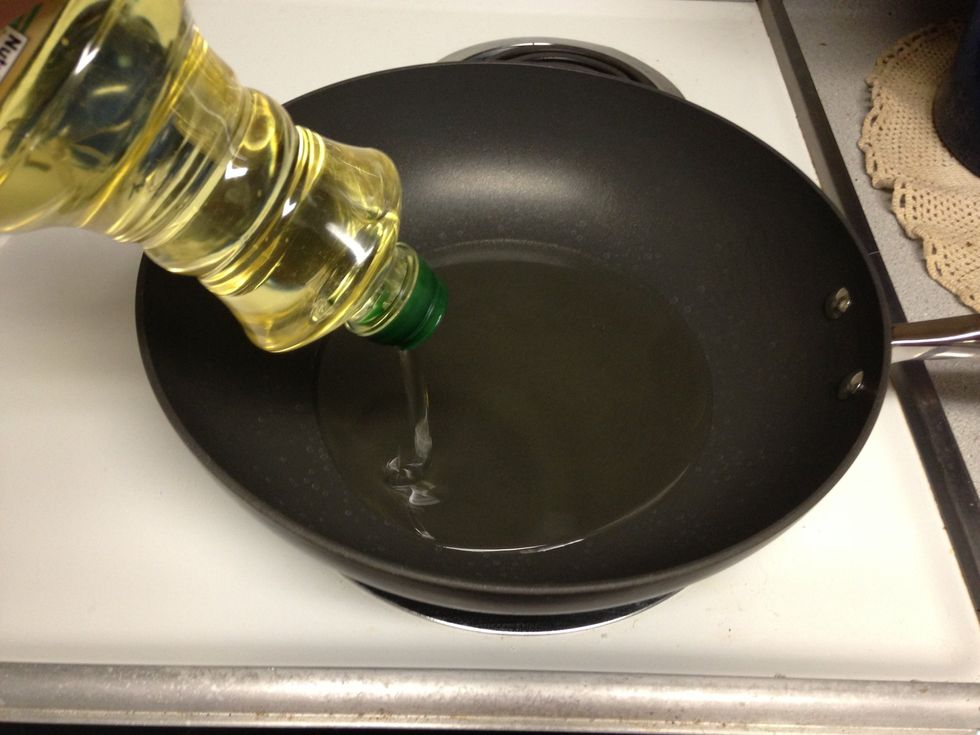 Add enough oil to fry the chicken. You could fill it up and submerge the chicken or use less and flip halfway through.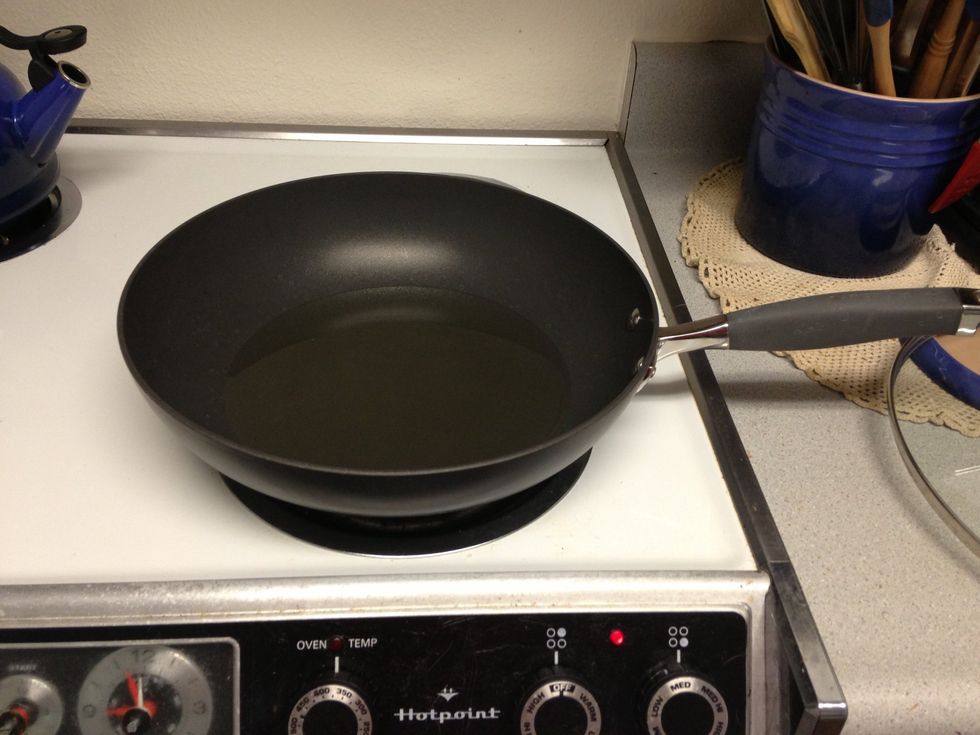 Heat oil over medium heat until a pinch of flour thrown in sizzles.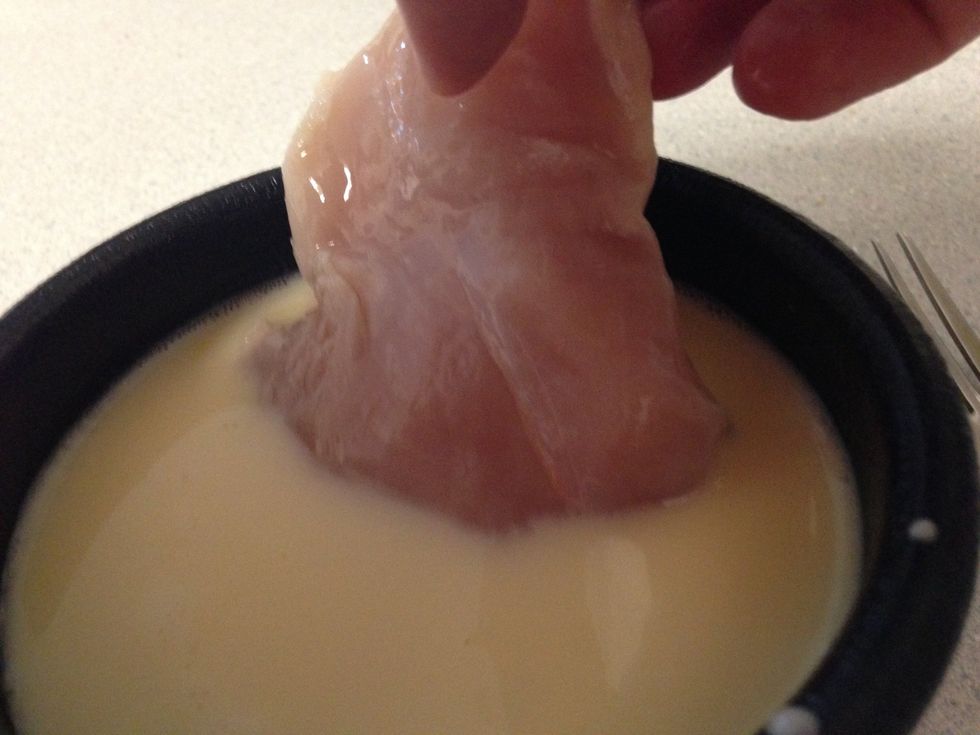 Dip each chicken breast in egg wash...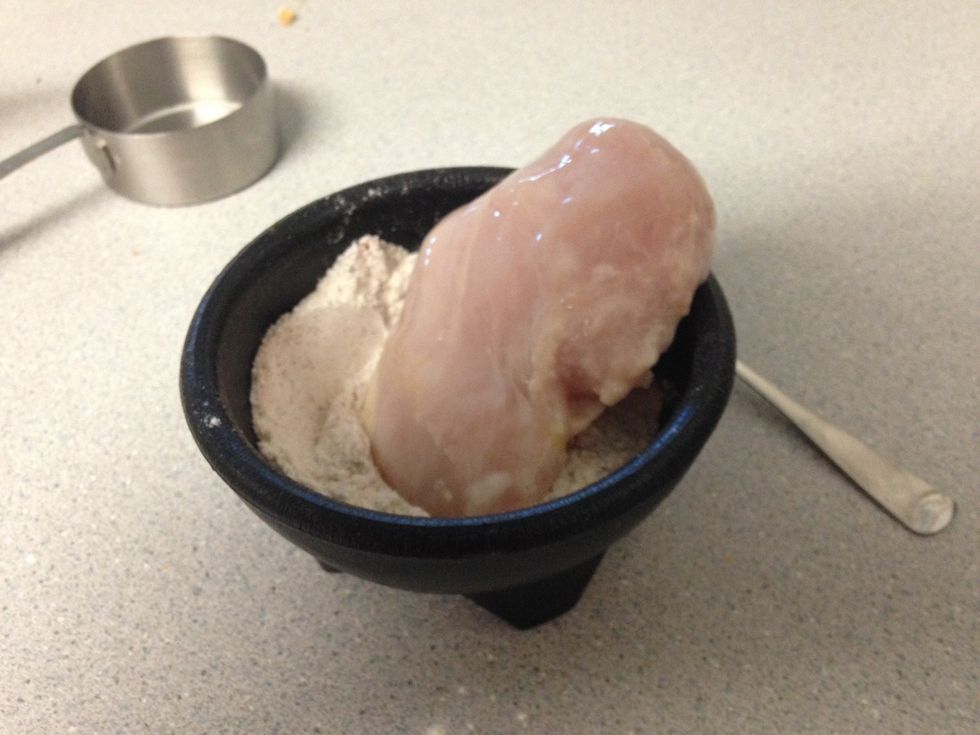 Then dip in flour mixture.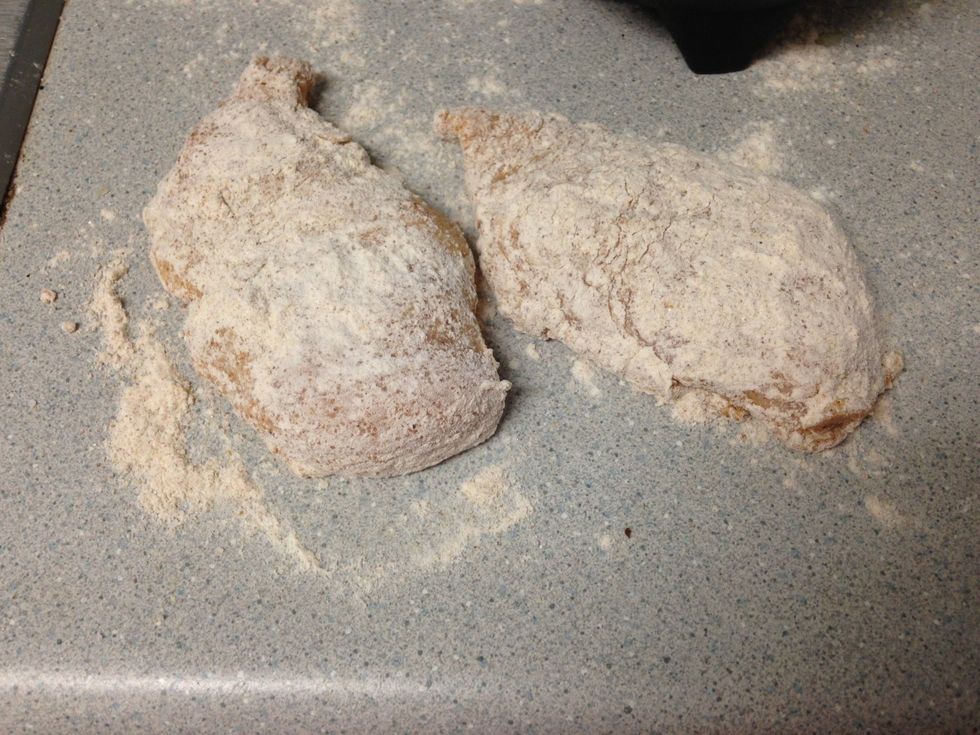 They should look like this.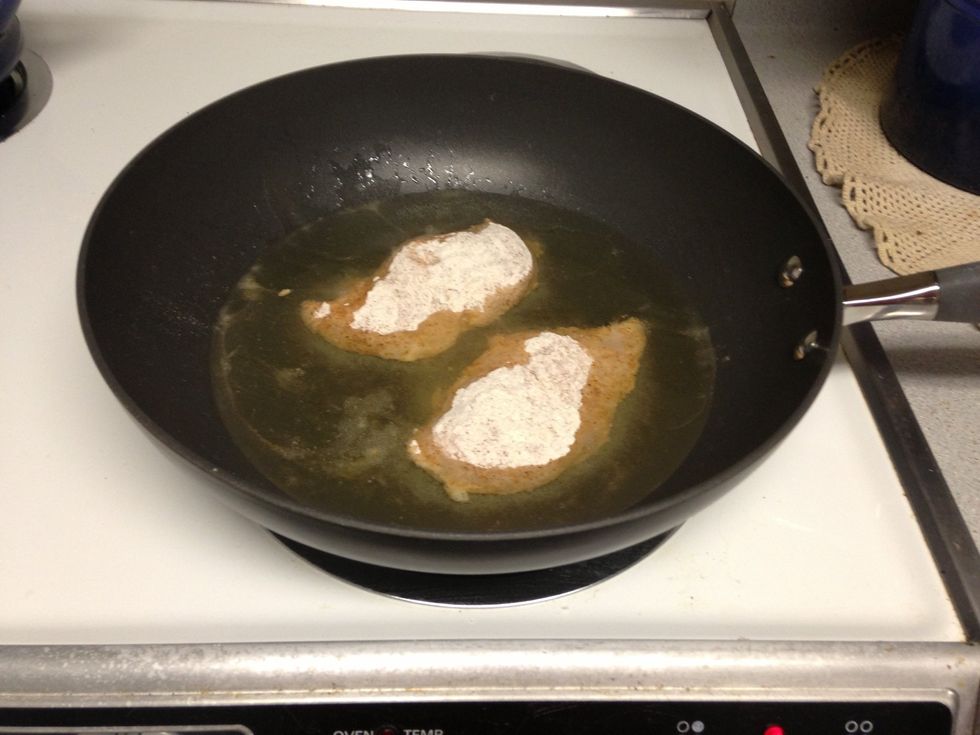 Add to hot oil.
Flip the chicken using tongs, trying not to pierce the coating.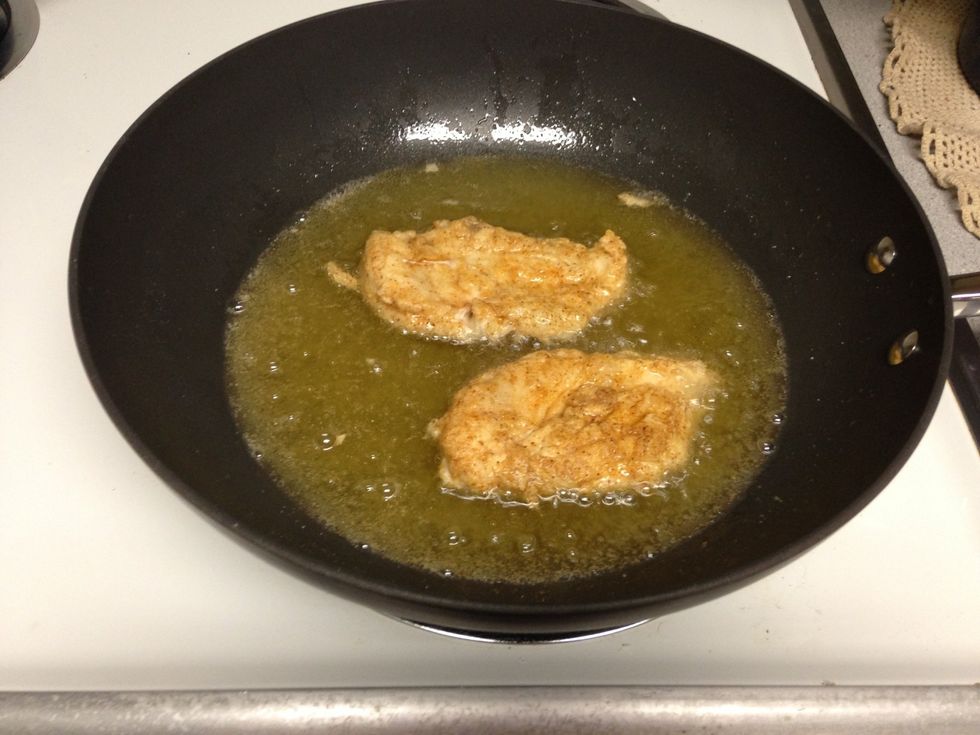 Turn frequently to prevent sticking. This is after one flip (about 2 minutes).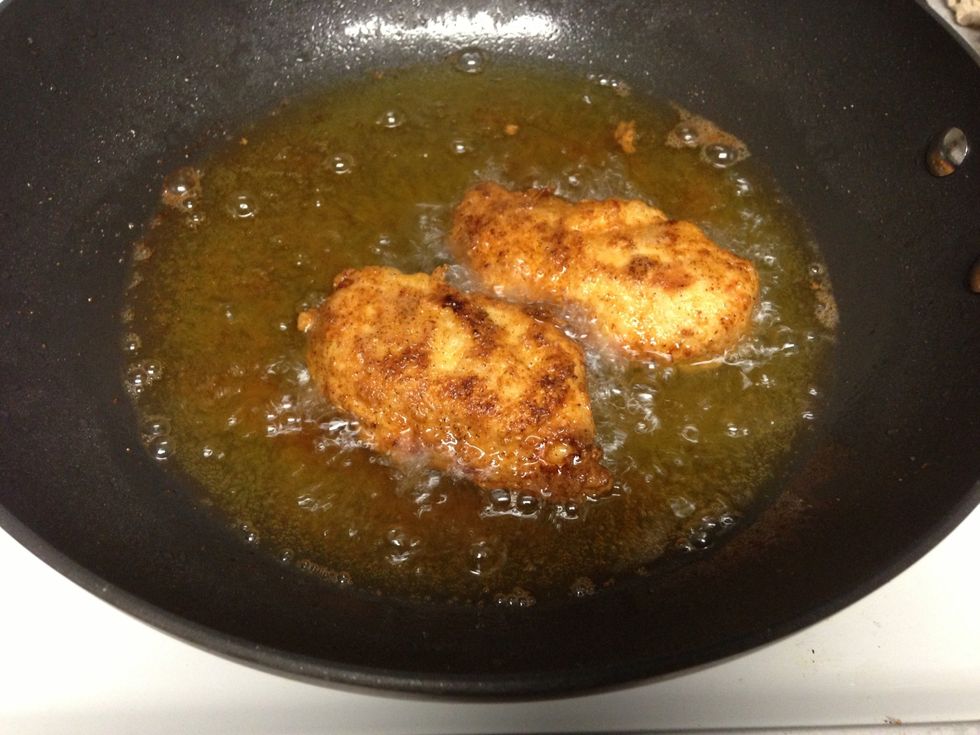 This is the second flip.. Again about 3 min.
You don't have to be exact. You just want to make sure the chicken is done and the outside golden but not burnt. I used very thin chicken breast cutlets to make sure.
Voila!
Enjoy on a buttered and toasted hamburger bun with dill pickles or eat as is.. Amazing flavor!!
Note: there are two differences between my recipe and the ingredient list on Chik-Fil-A's website. Powdered milk and MSG. Also, they use peanut oil. I do not taste a difference but just so you know :)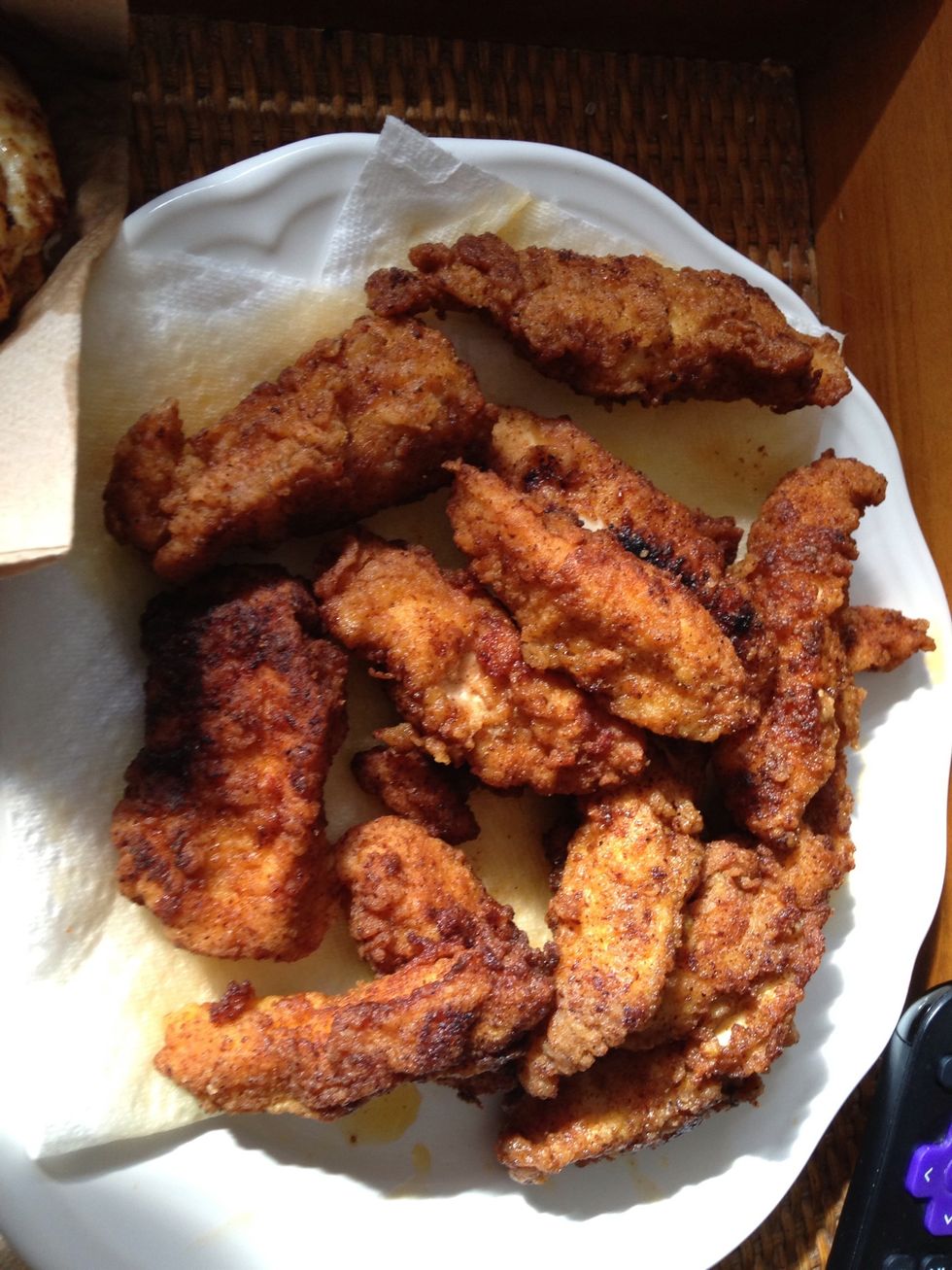 This recipe also makes amazing chicken strips!! Just like Chik-Fil-A!!!!
2.0 Chicken breasts
1.0 Egg
1/4c Milk
2.0Tbsp Water
1/2c Flour
1.0tsp Paprika
1.0tsp Sugar
1.0tsp Salt
1/2tsp Garlic powder
1/2tsp Cumin
Oil for frying
Renee Butler
Freelance writer who likes to cook, loves to dance, and dreams about surfing. I also travel whenever I can.