How to make chicken legs that taste like wings
An easy alternative to cutting all those wings by hand...plus, you save money. These taste better than most wings I've had in restaurants, and they're a hit for the whole family.
1464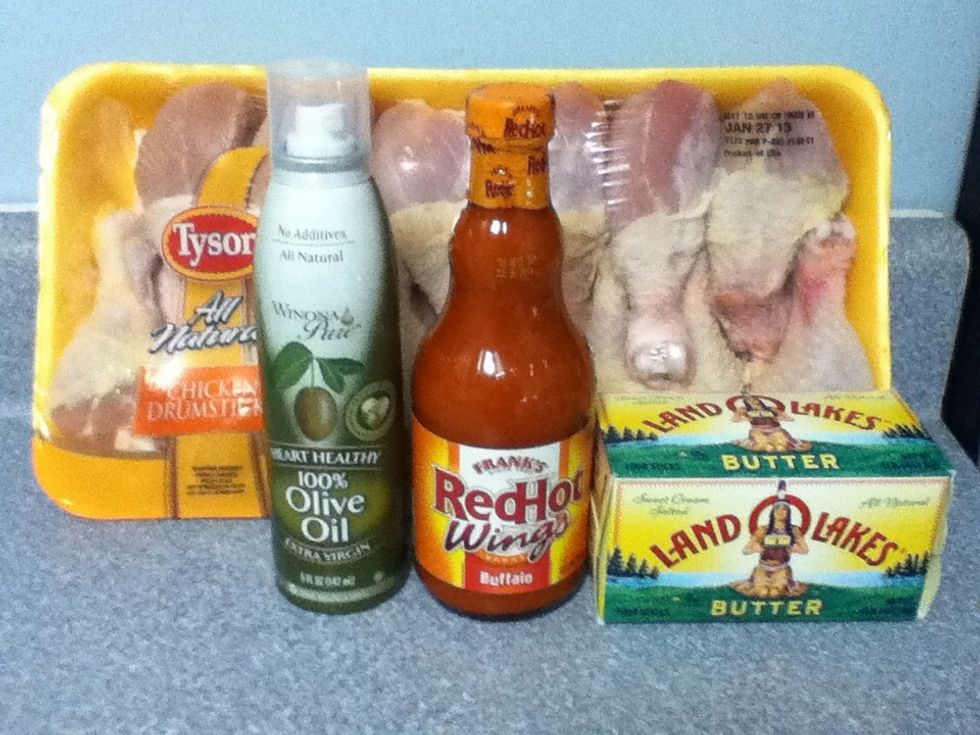 Only four ingredients, plus blue cheese dressing for dipping when finished.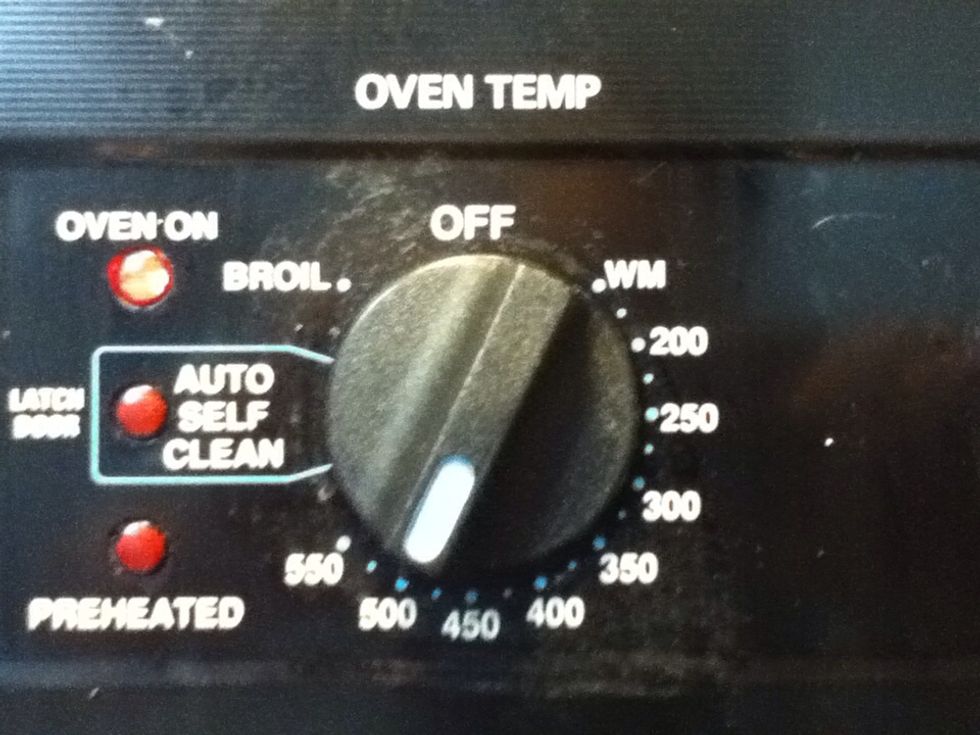 Heat oven to 500 degrees.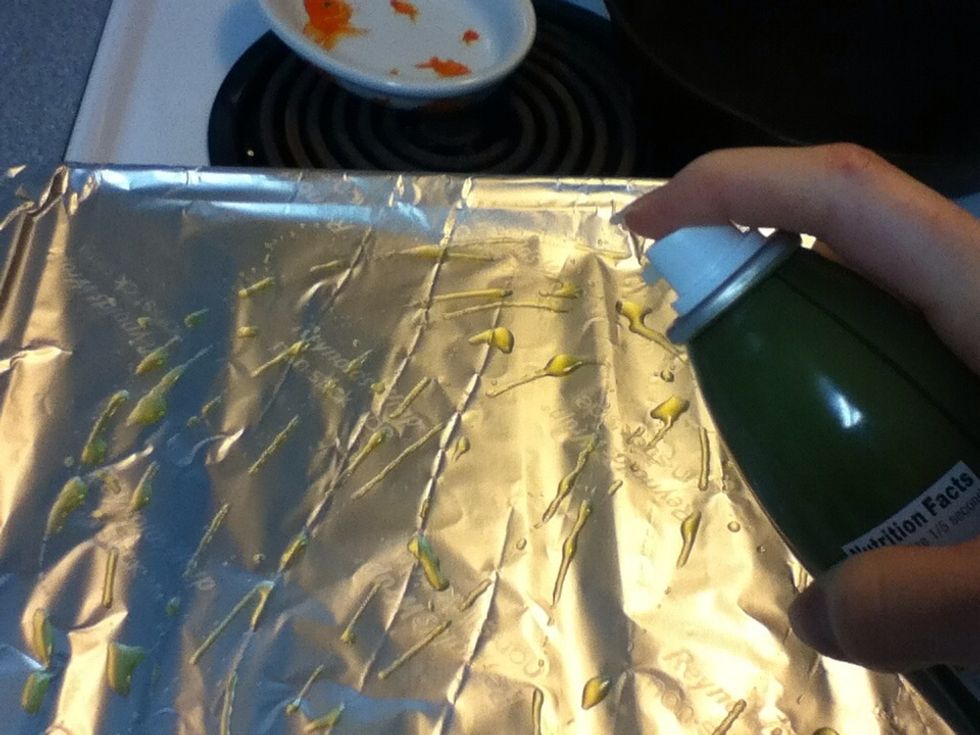 Cover the roasting pan with aluminum foil. Spray foil with olive oil.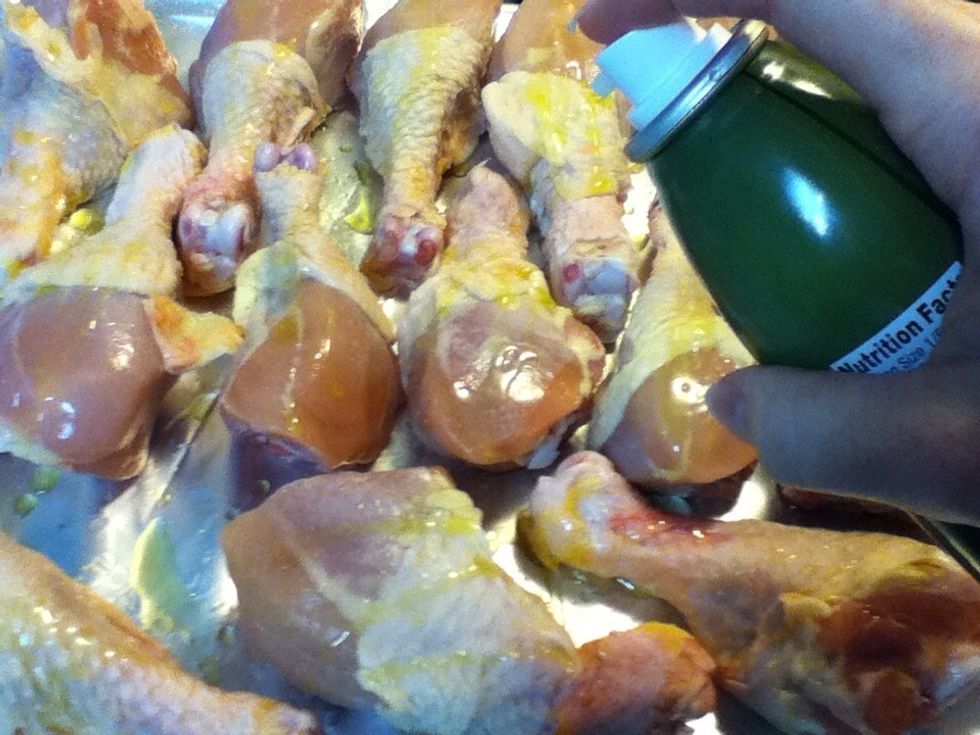 Place chicken legs on oiled foil, and spray chicken with olive oil. This makes the chicken crisp on the outside, juicy and tender on the inside as they bake.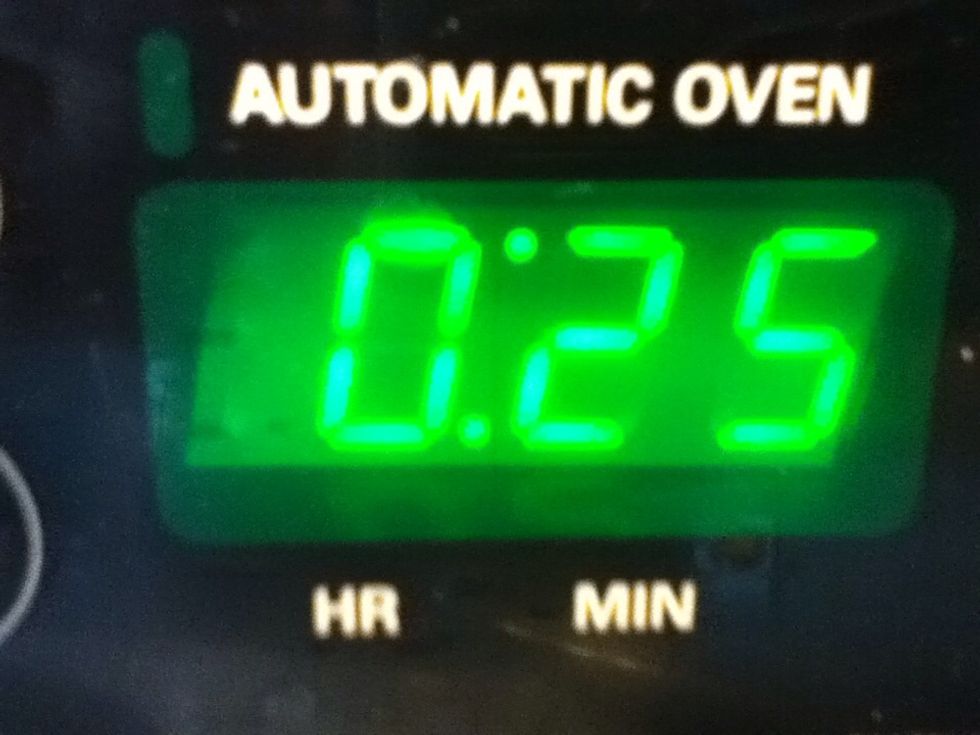 Place in oven and set timer for 25 minutes.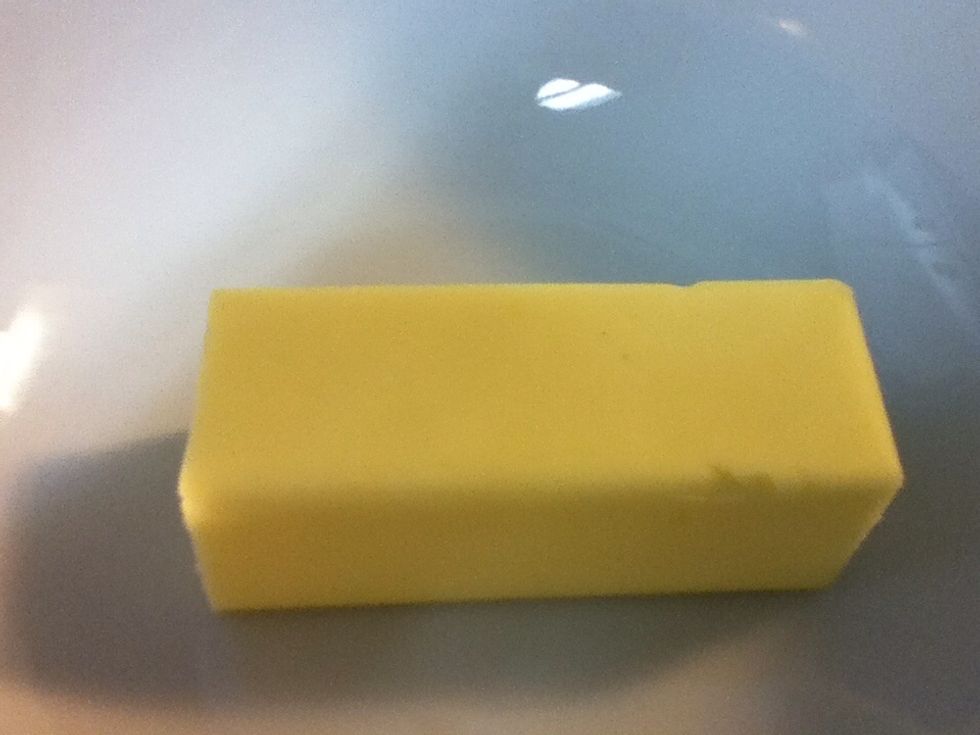 Meanwhile, start mixing your wing sauce. Place 1/3 cup of butter in microwaveable bowl, large enough to toss your chicken in. Melt butter in microwave.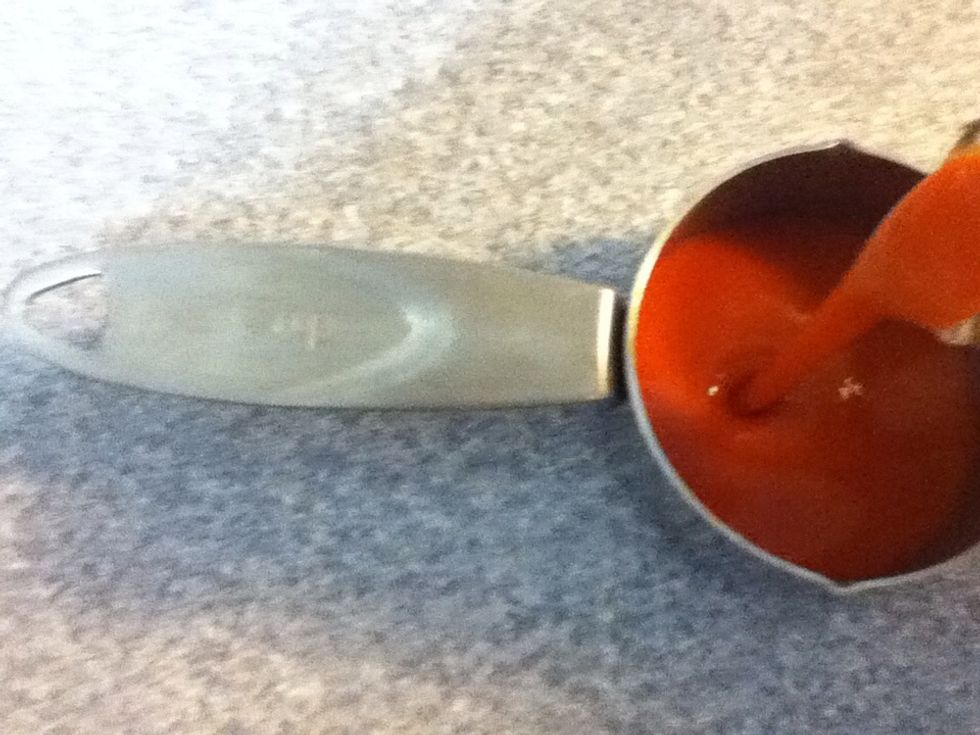 Measure 1/2 cup of Frank's Red Hot Wing Sauce.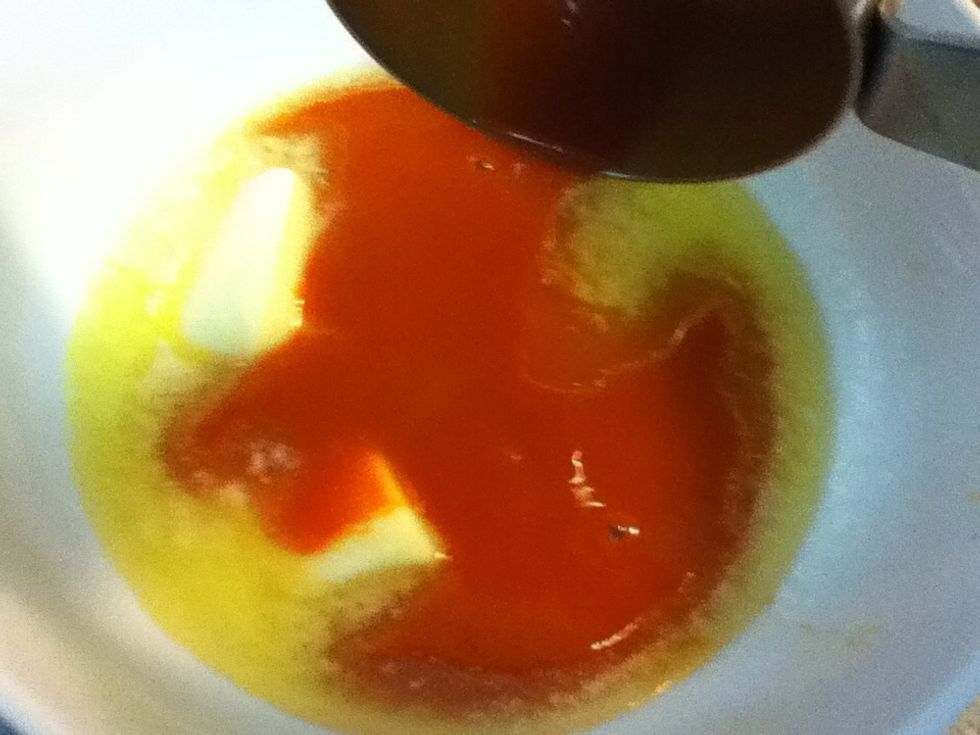 Pour wing sauce into melted butter.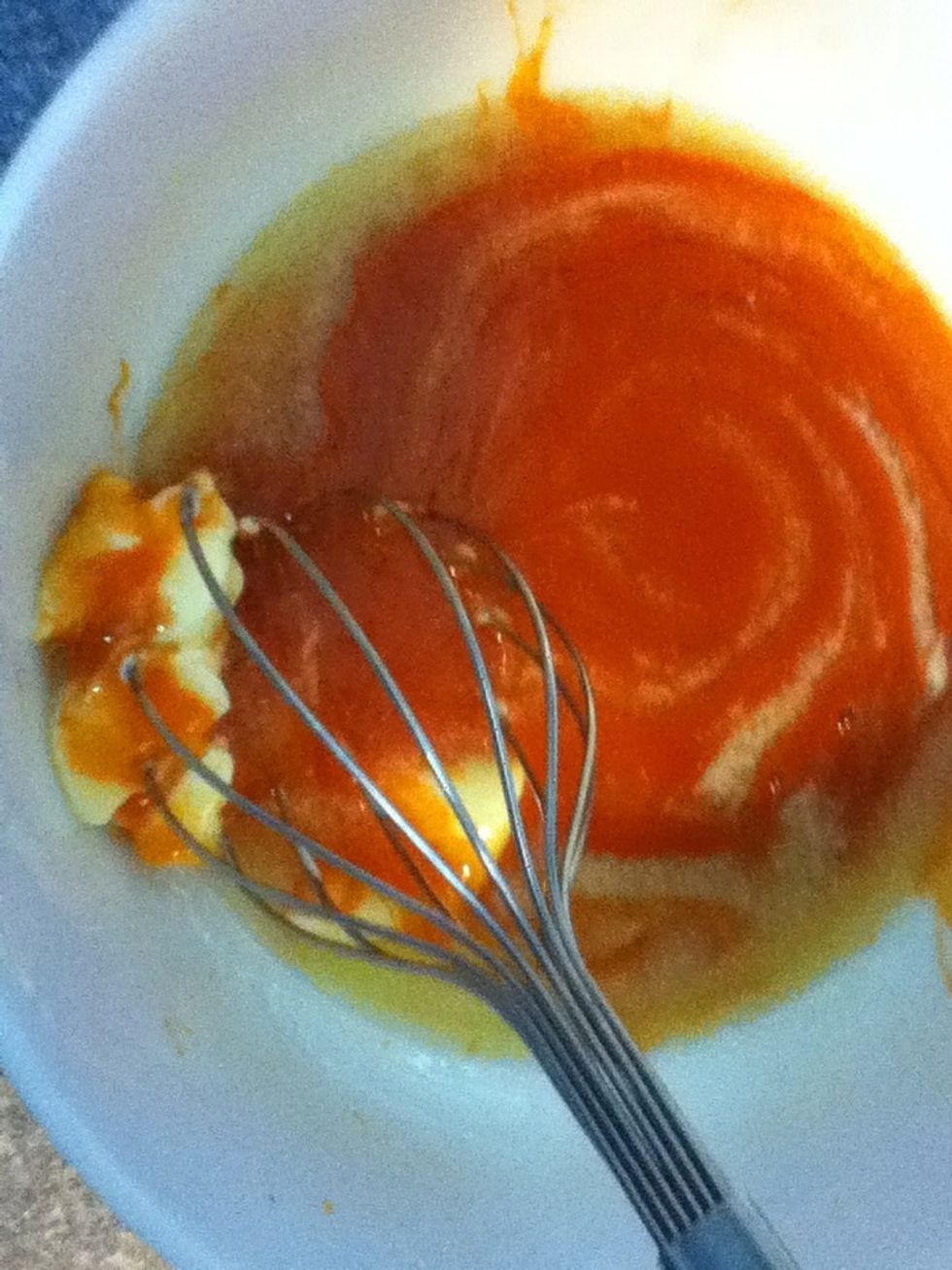 Whisk together.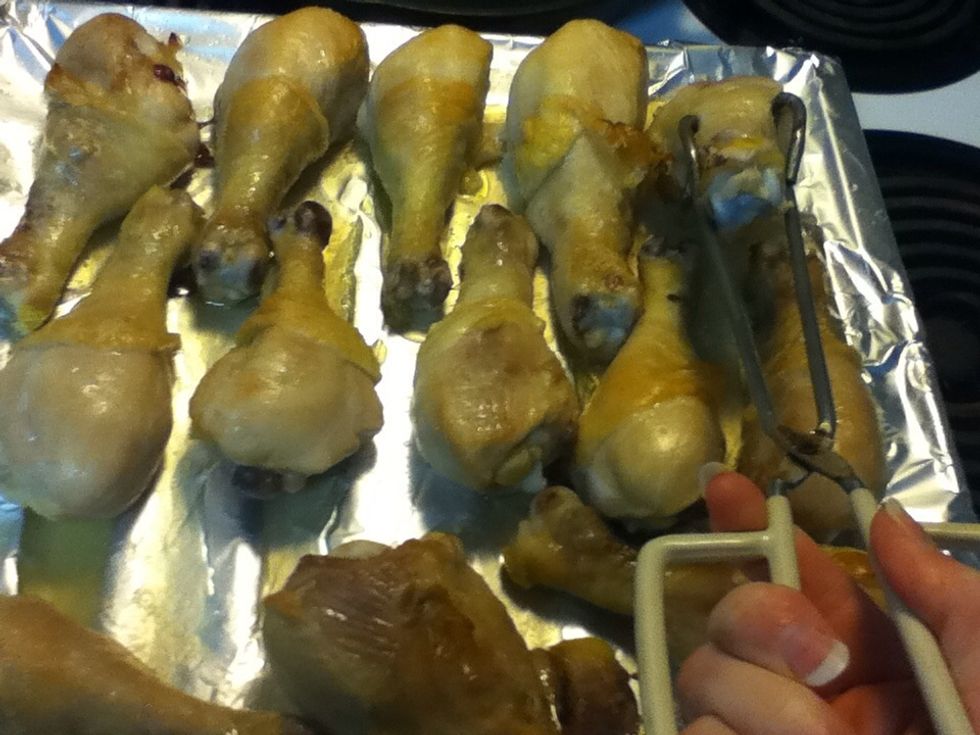 Turn wings over after 25 minutes.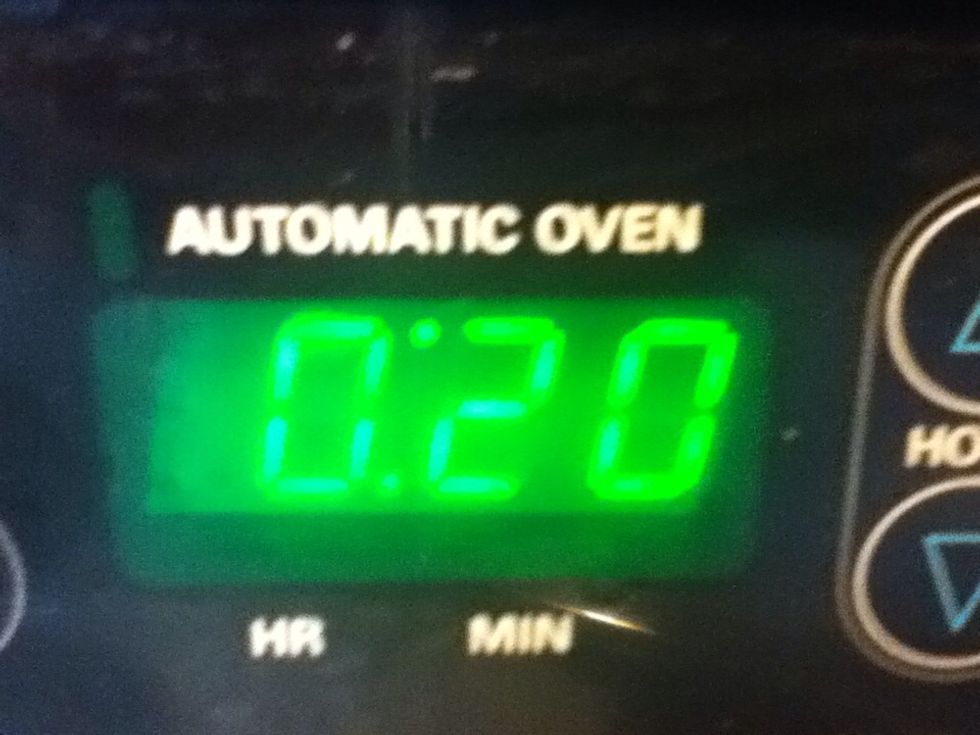 Back to the oven for 20 minutes.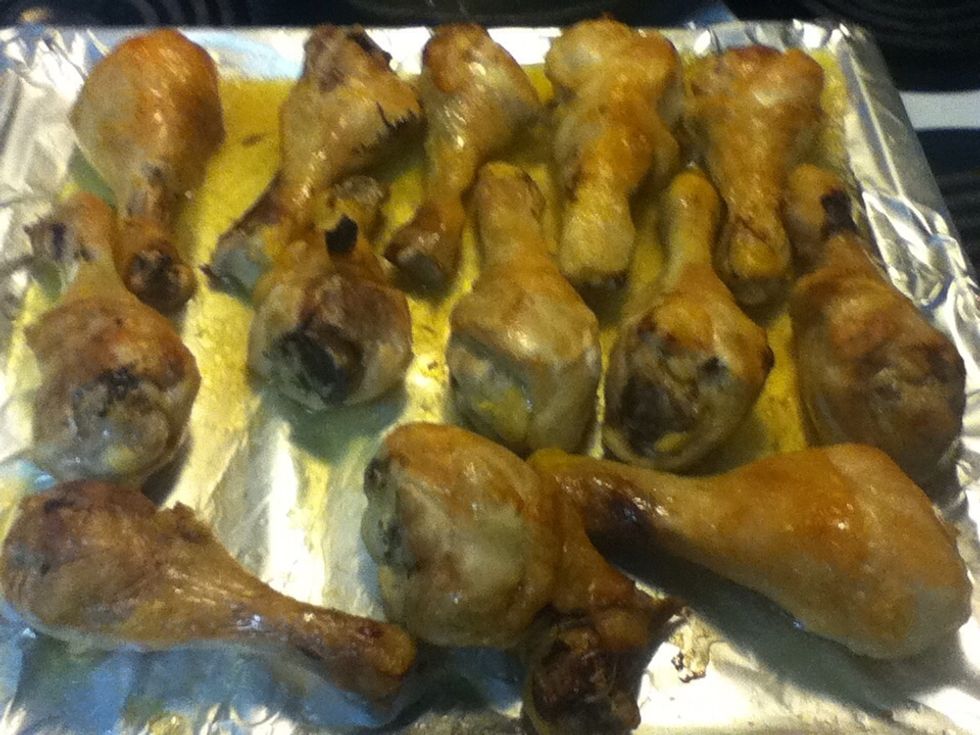 Remove from oven when timer goes off.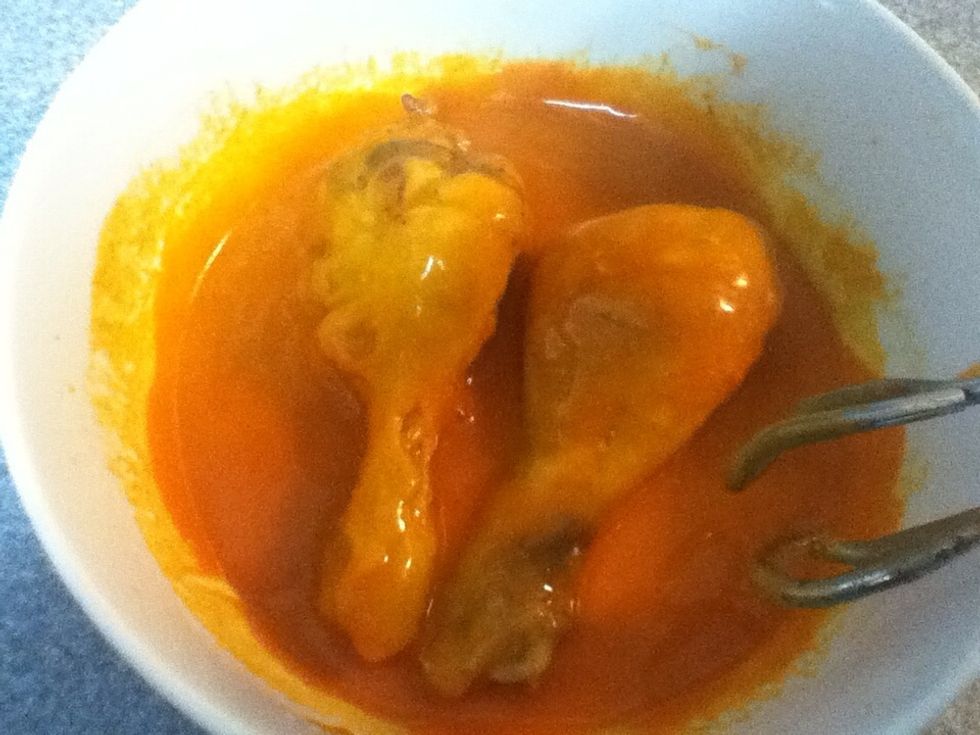 Toss chicken in sauce.
Don't forget the napkins! Tip: my youngest daughter doesn't like wing sauce because it's too hot. She loves hers with ranch to dip in.
1/2lb Chicken legs
1/2c Frank's Red Hot wings buffalo sauce
1/3c Butter
Olive oil spray
Roasting pan
Microwaveable bowl
Tongs
Blue cheese dressing
Laura Dobrozsi
I'm a Theater Director for children, Jazz Vocalist, and love to research and create. Thrifty, DIY, natural, mom, wife, friend, teacher.