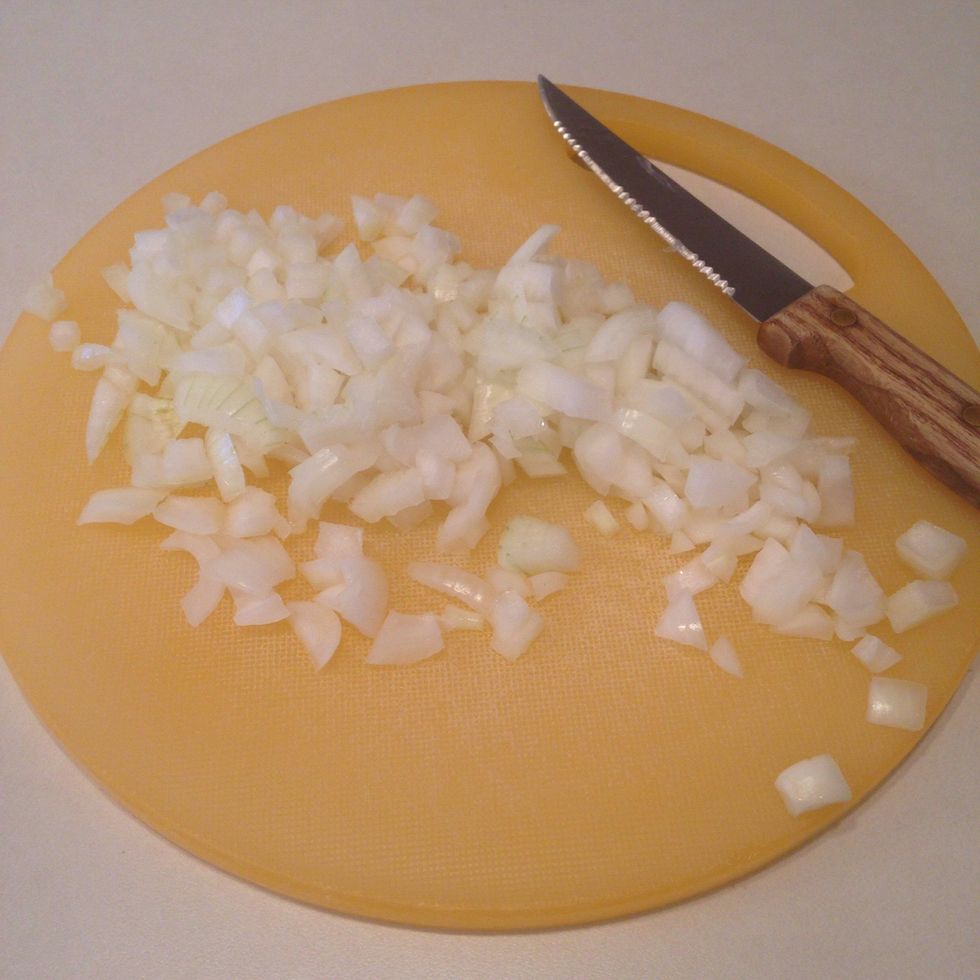 Chop onions. Set aside.
Slice chicken breasts into strips.
Sprinkle with salt and Italian seasoning.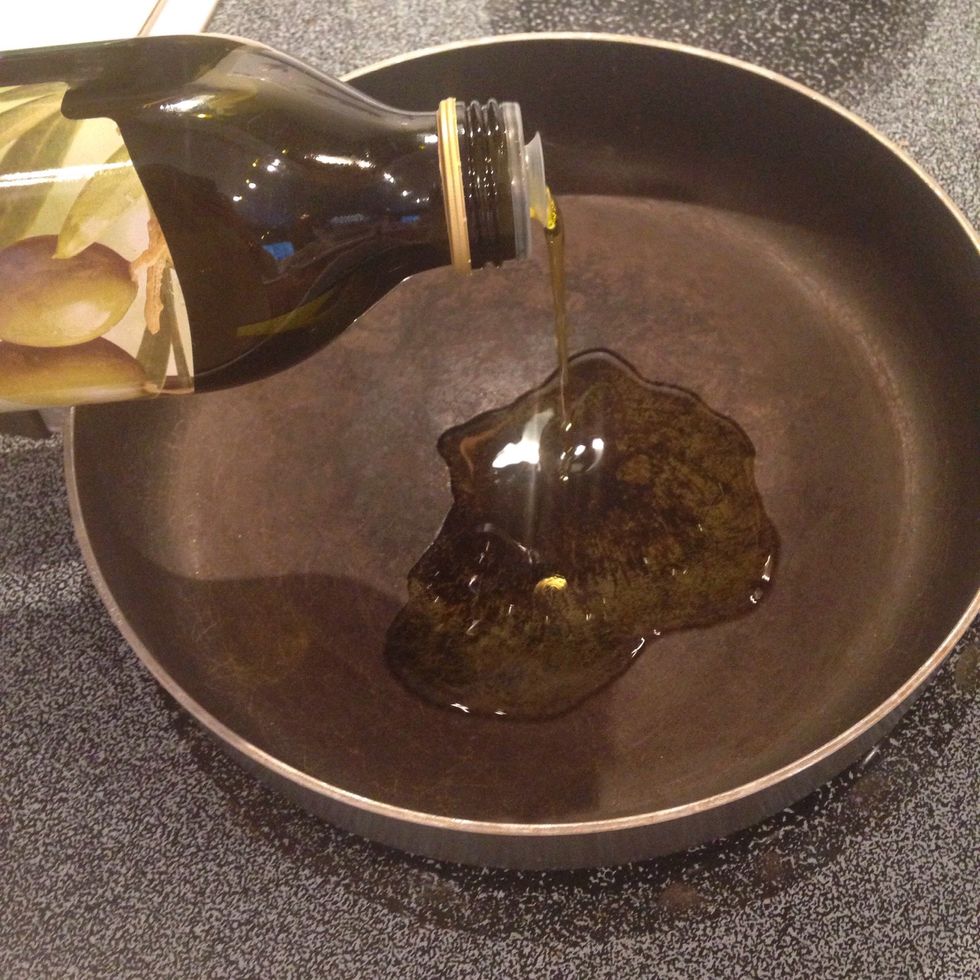 Add olive oil to a hot, preheated pan.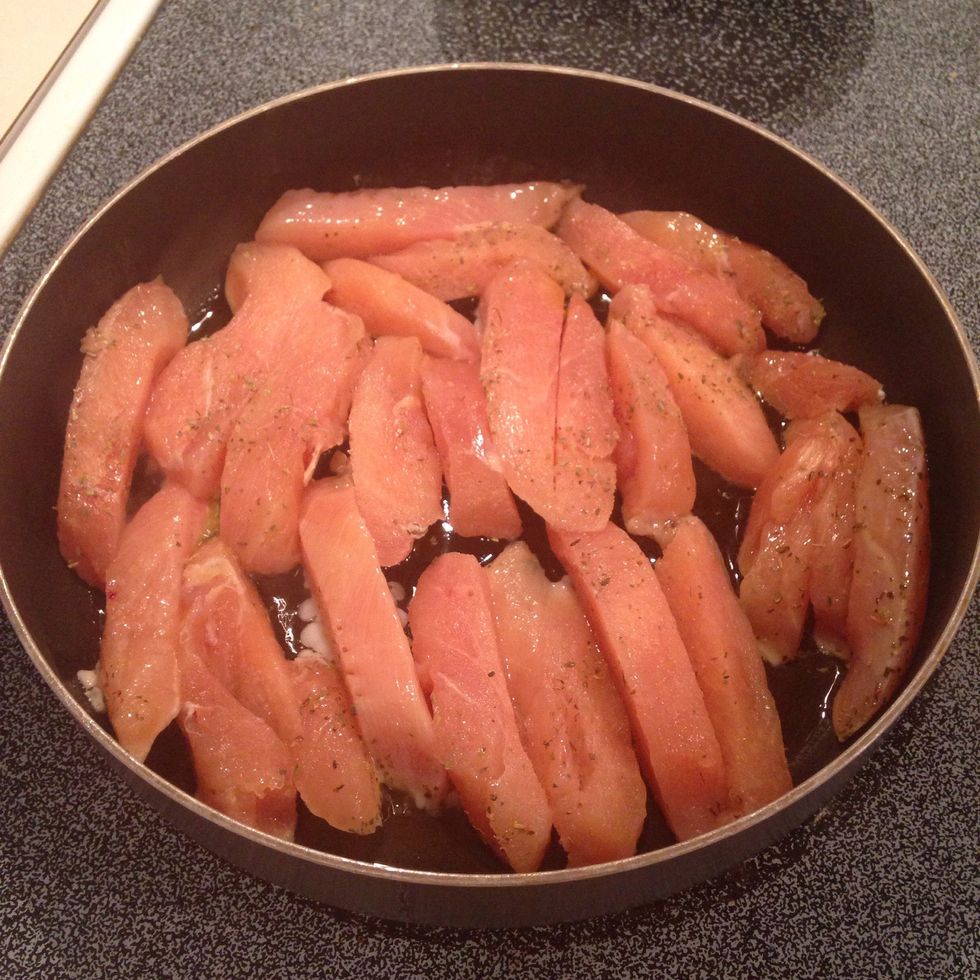 Add chicken and cook over medium heat. Do not stir! You want the bottom to brown from the oil.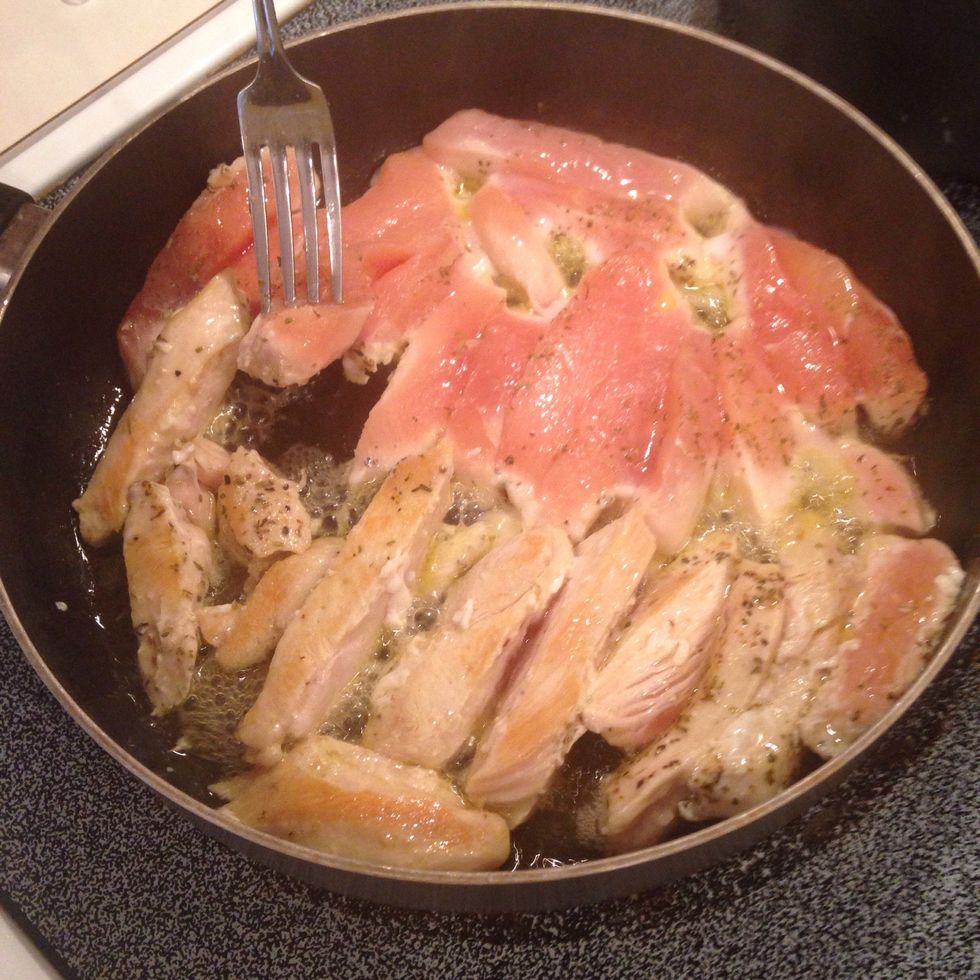 When bottom of chicken starts to brown, flip over. Do not stir.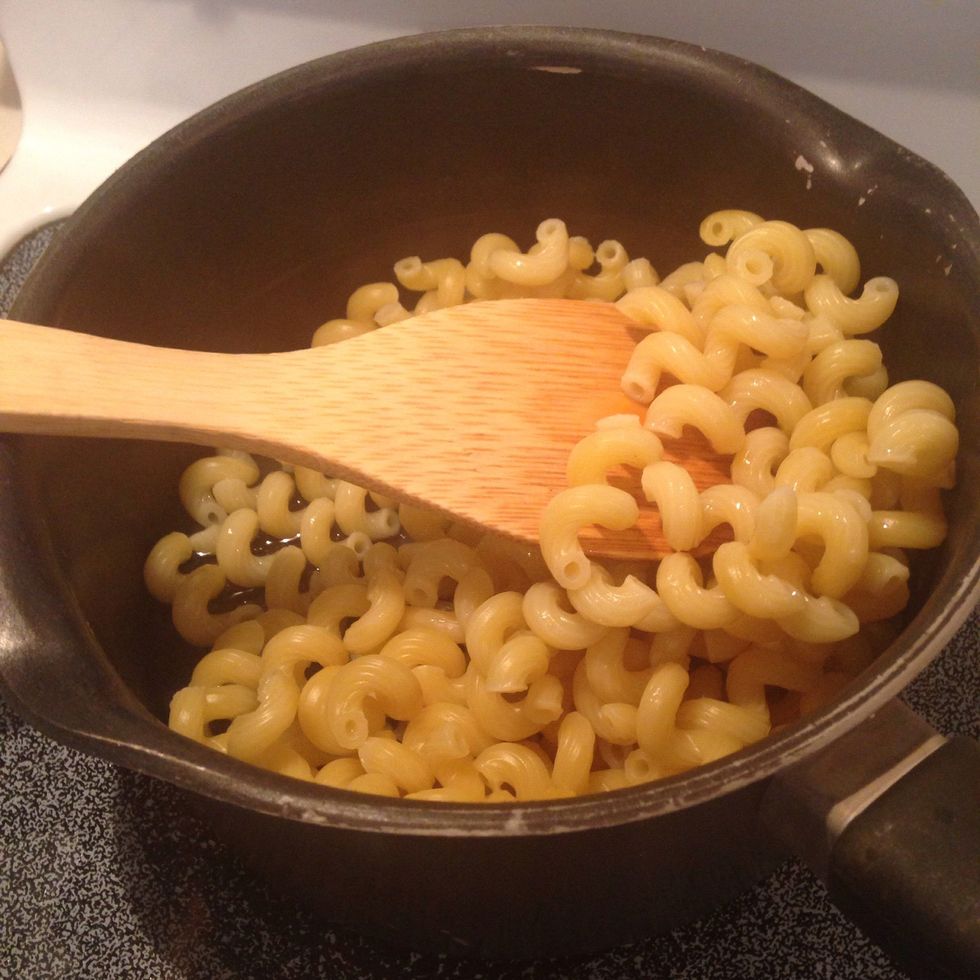 In a separate pot, cook cavatappi according to package directions.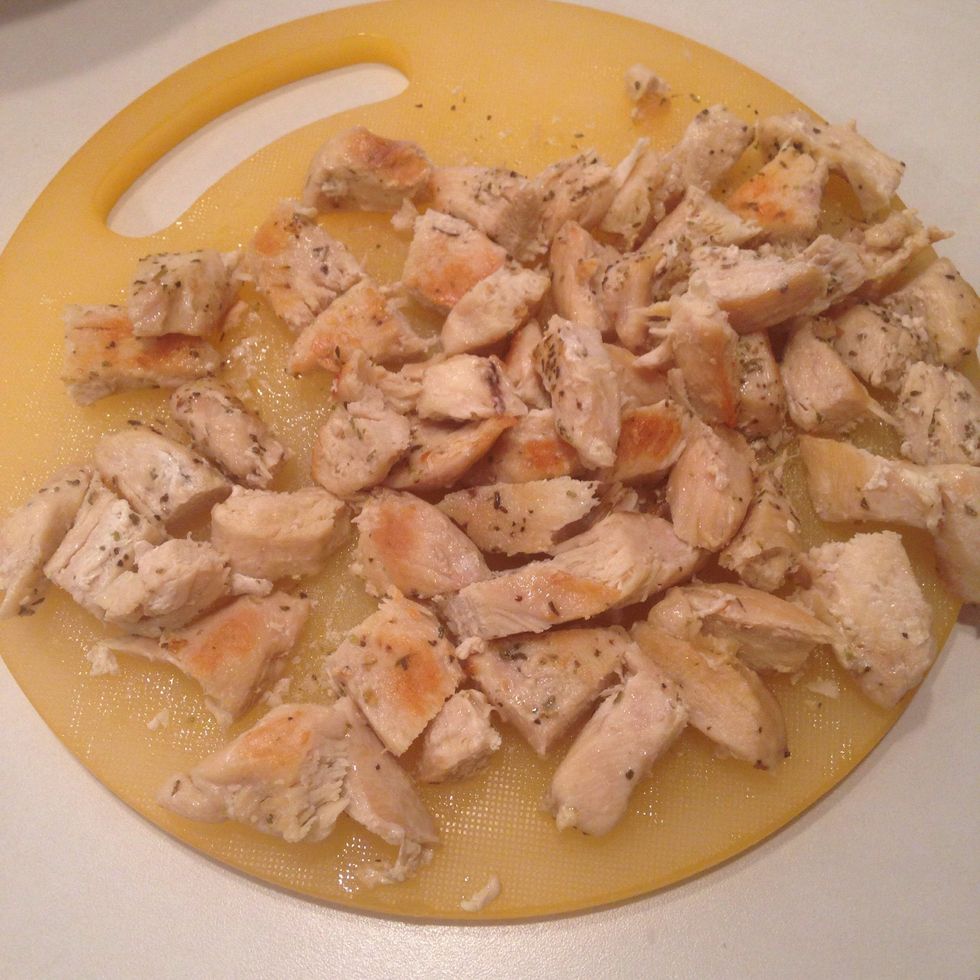 When chicken is cooked, remove from pan and cut into bite-sized pieces.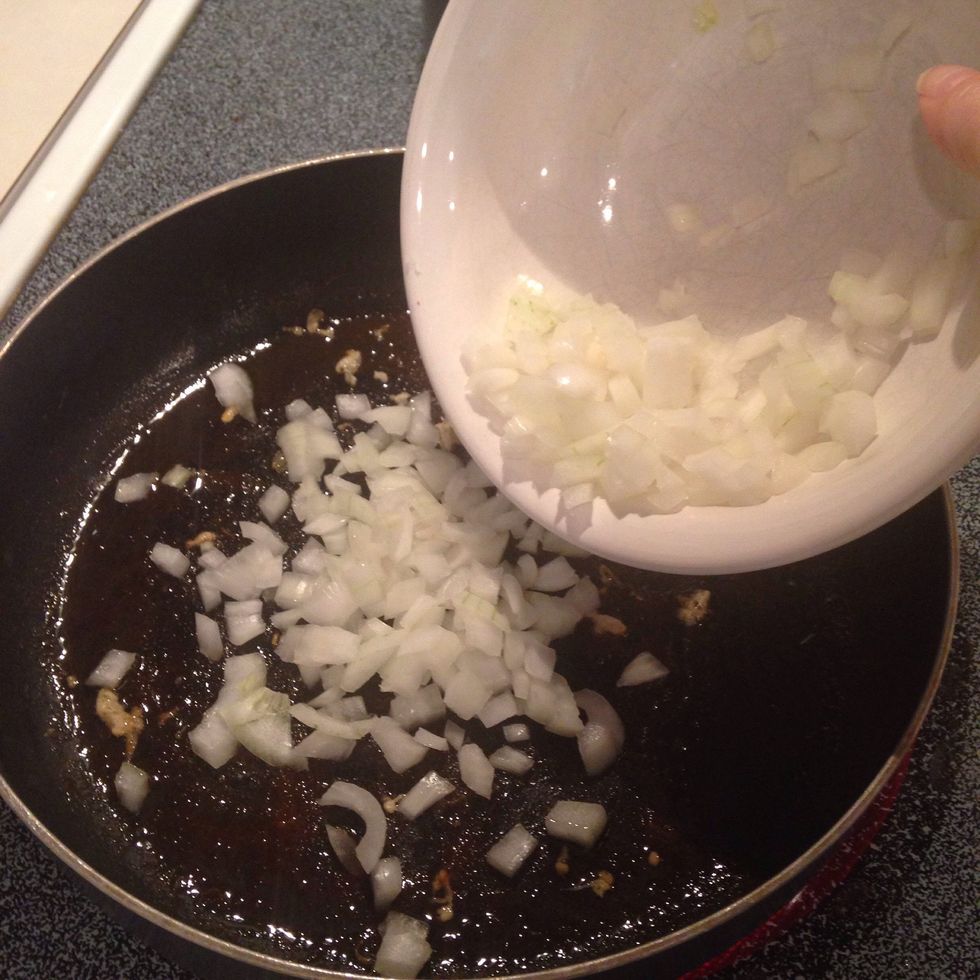 In pan you just used for the chicken, add the onions from Step 1.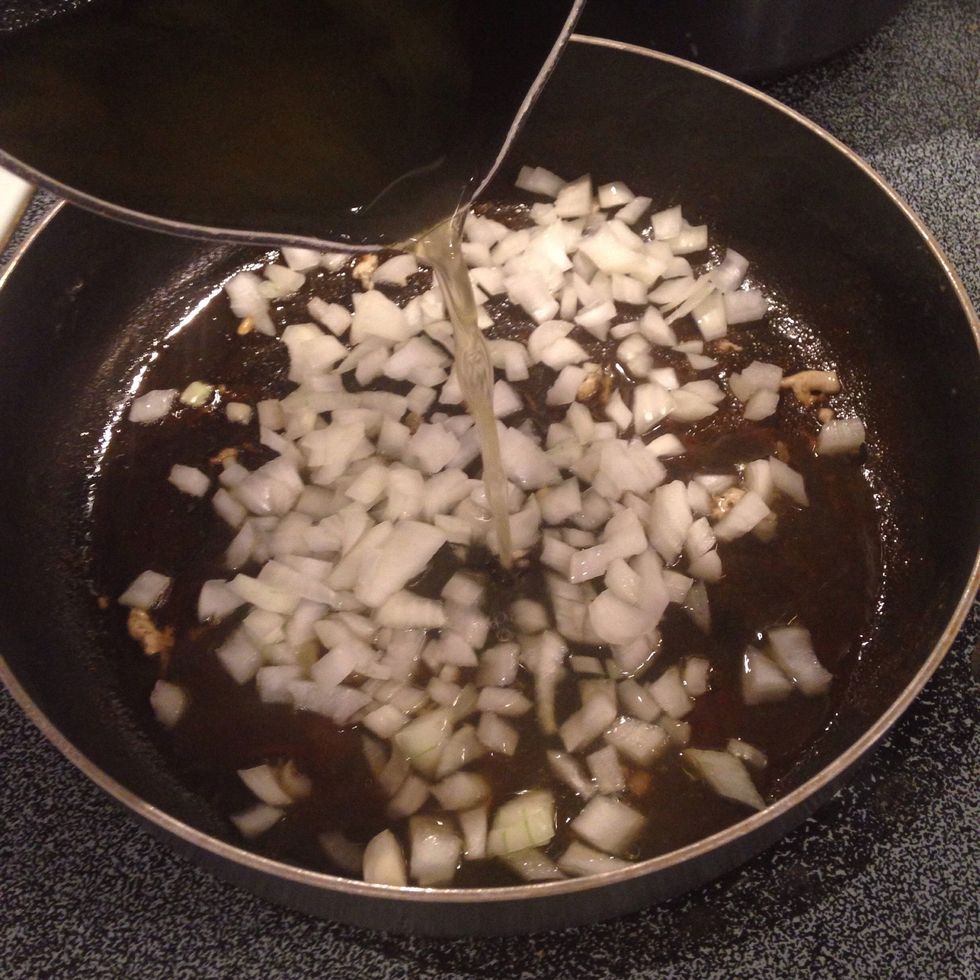 Add chicken broth.
Cook over medium heat, scraping the bottom of the pan to add flavor to the onions.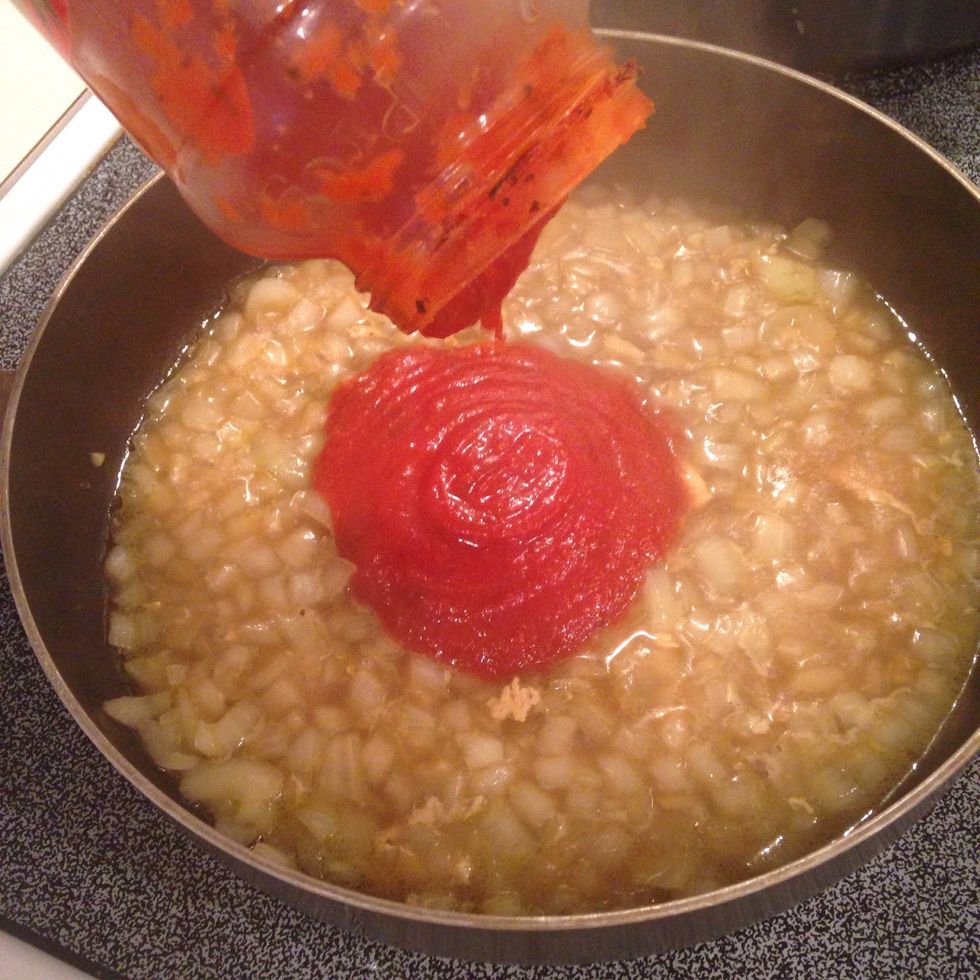 When liquid has been cooked down about halfway, add spaghetti sauce.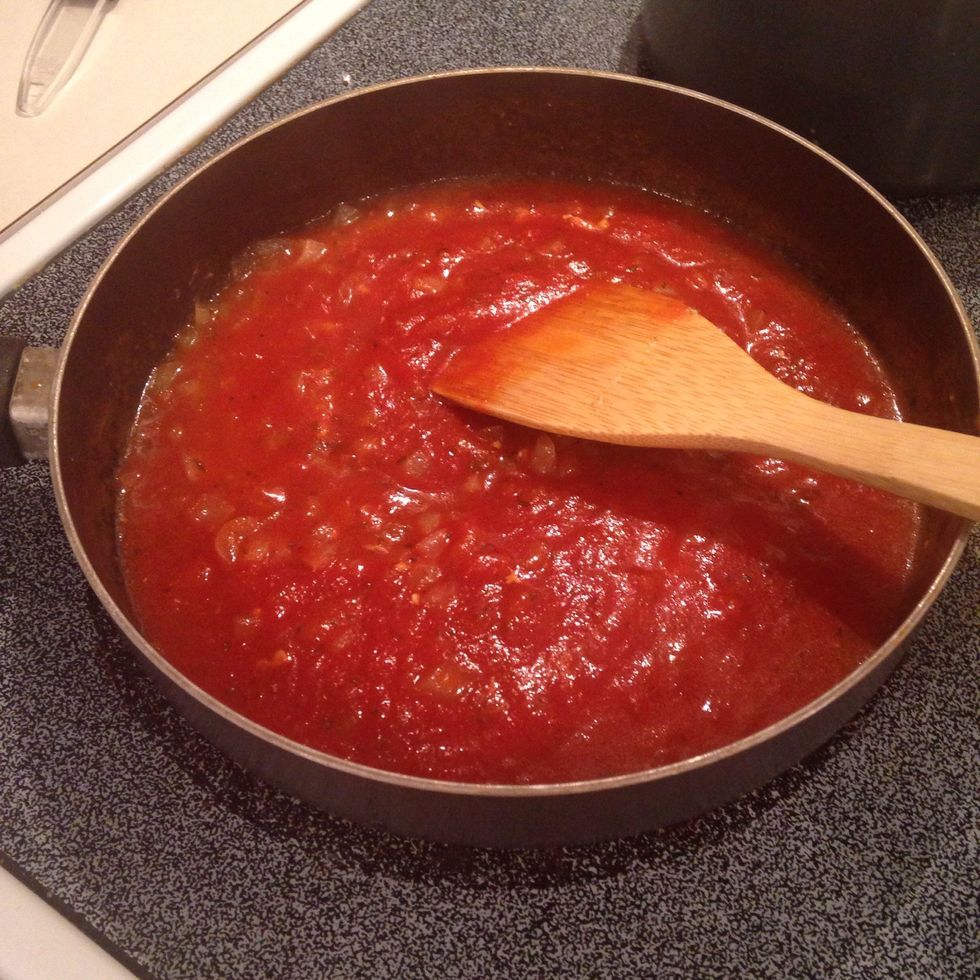 Stir and cook 5-10 minutes.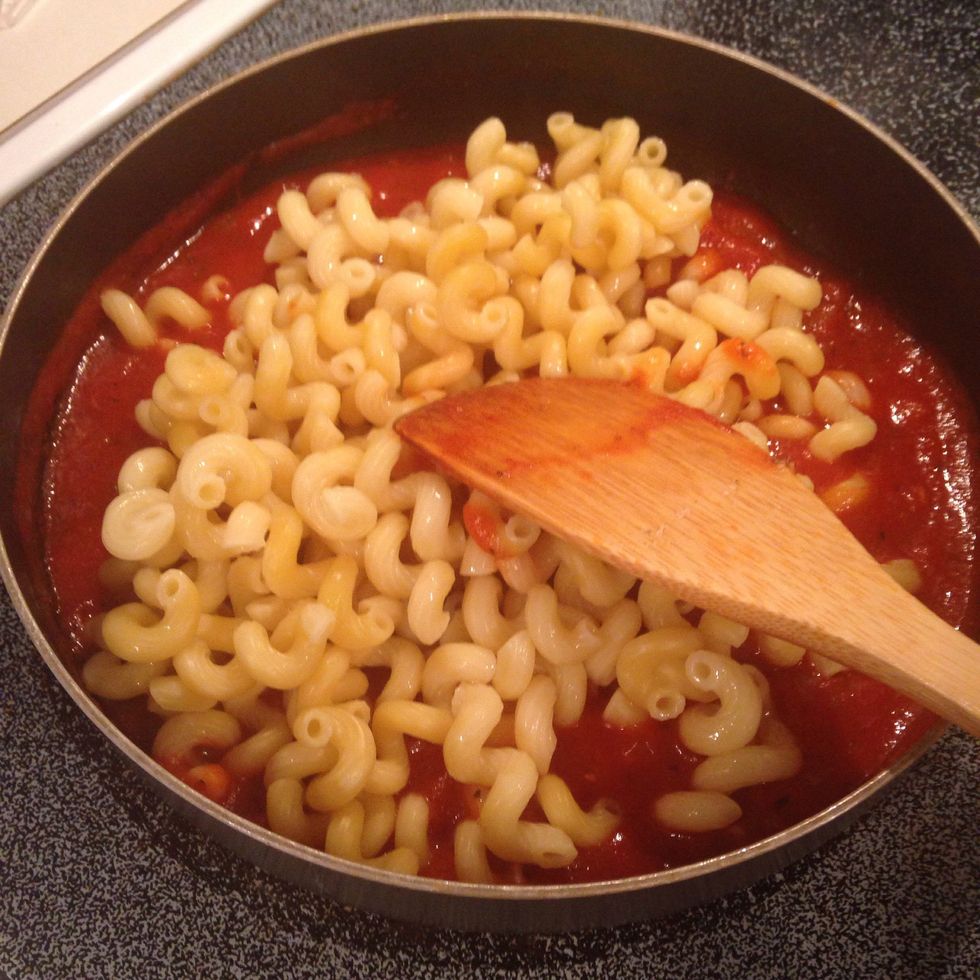 Add pasta.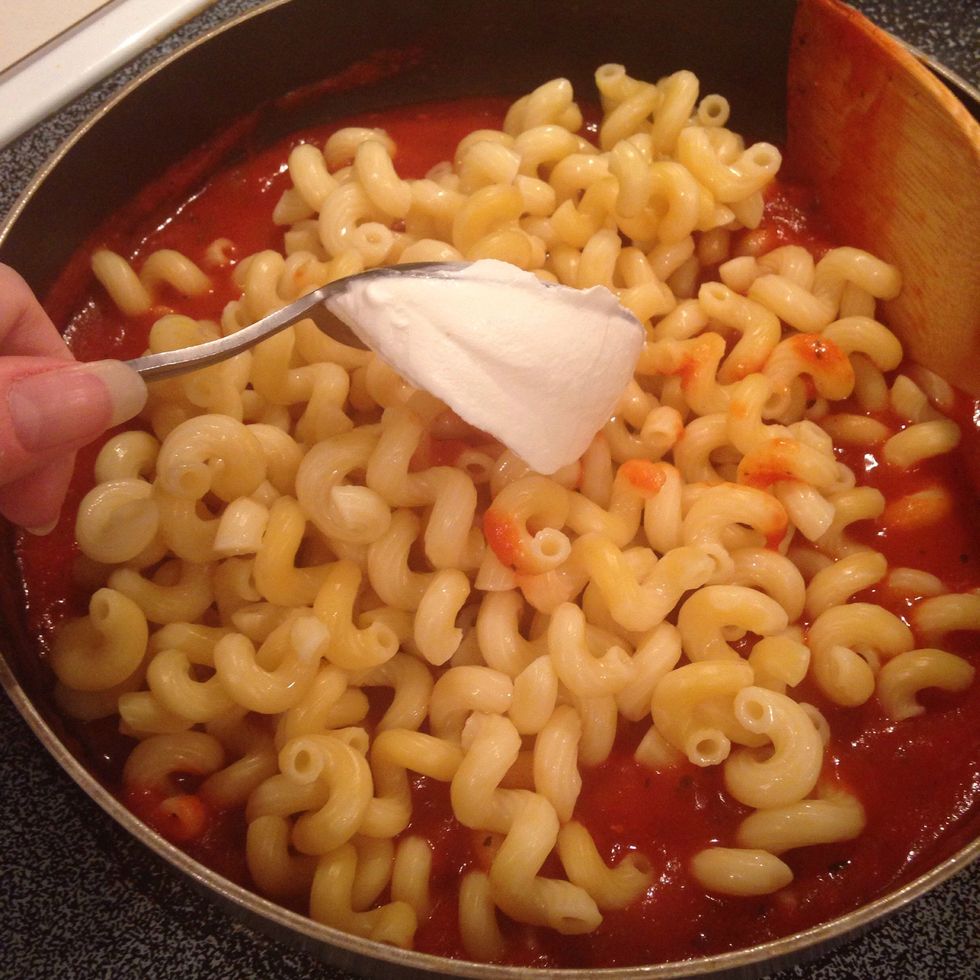 Add sour cream (or ricotta).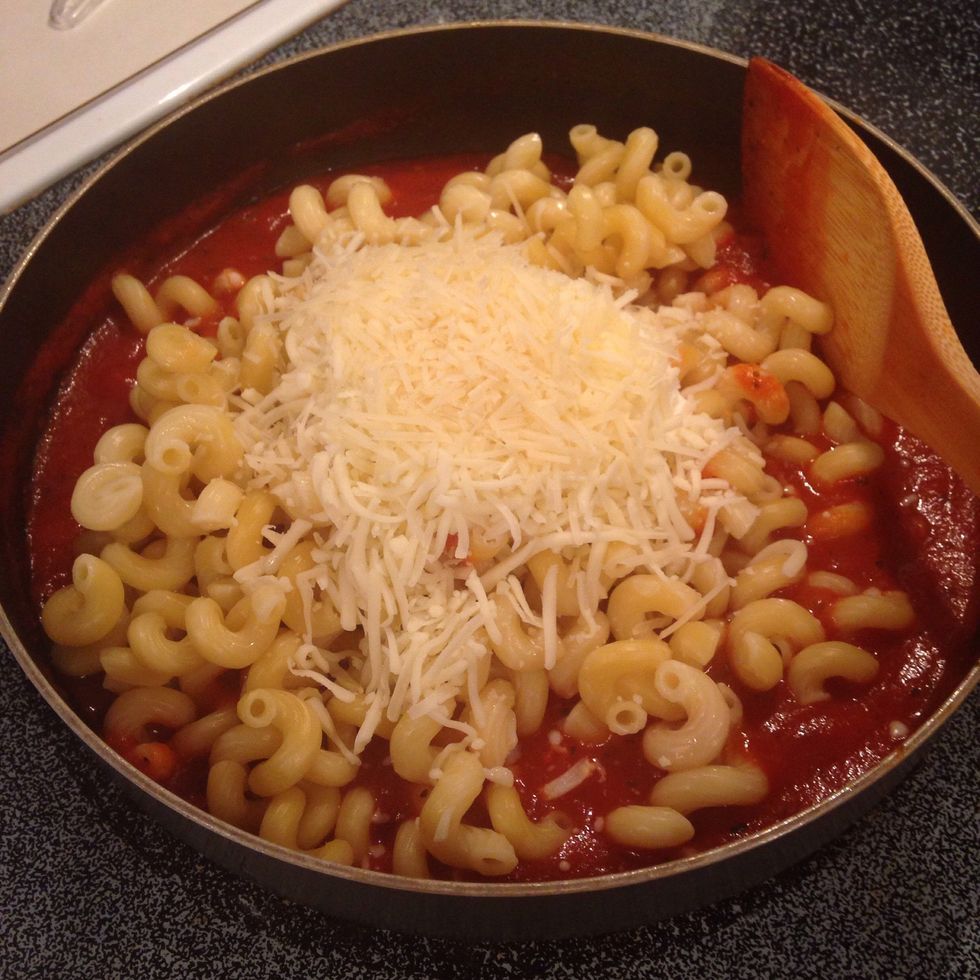 Add all of mozarella and most of the parmesan (reserve some for the very last step.)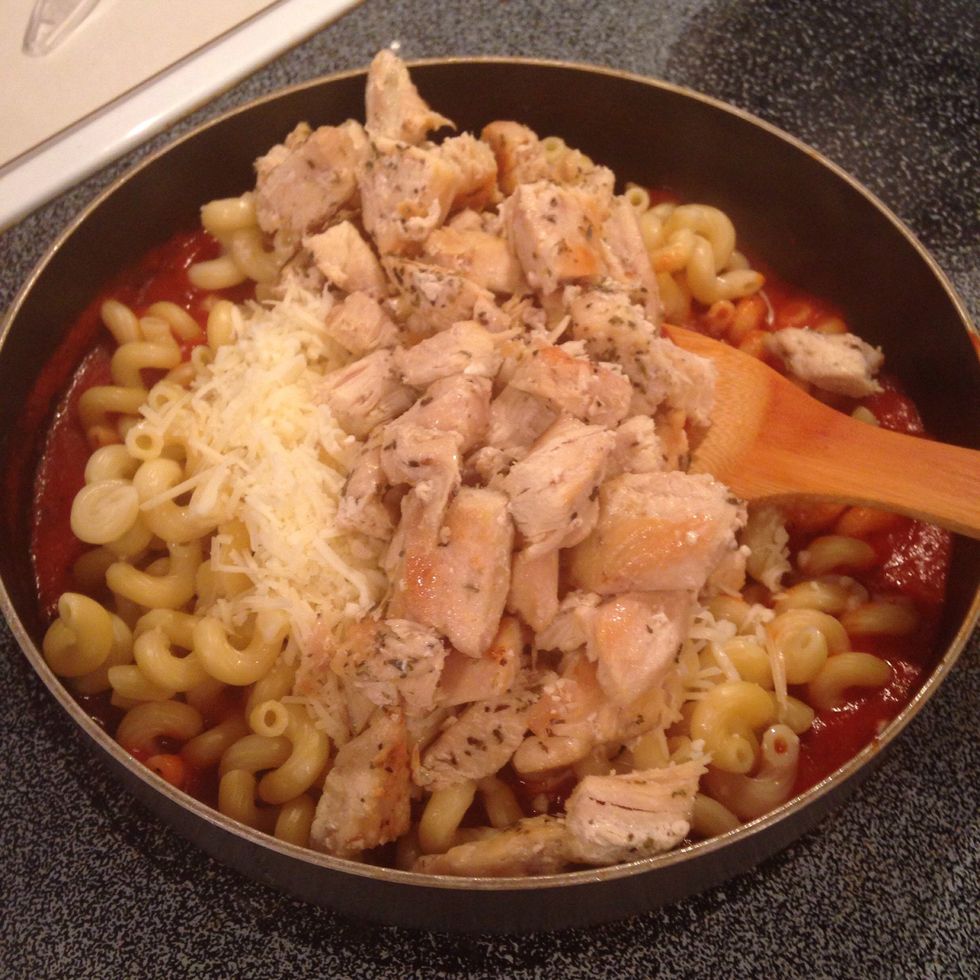 Add chicken.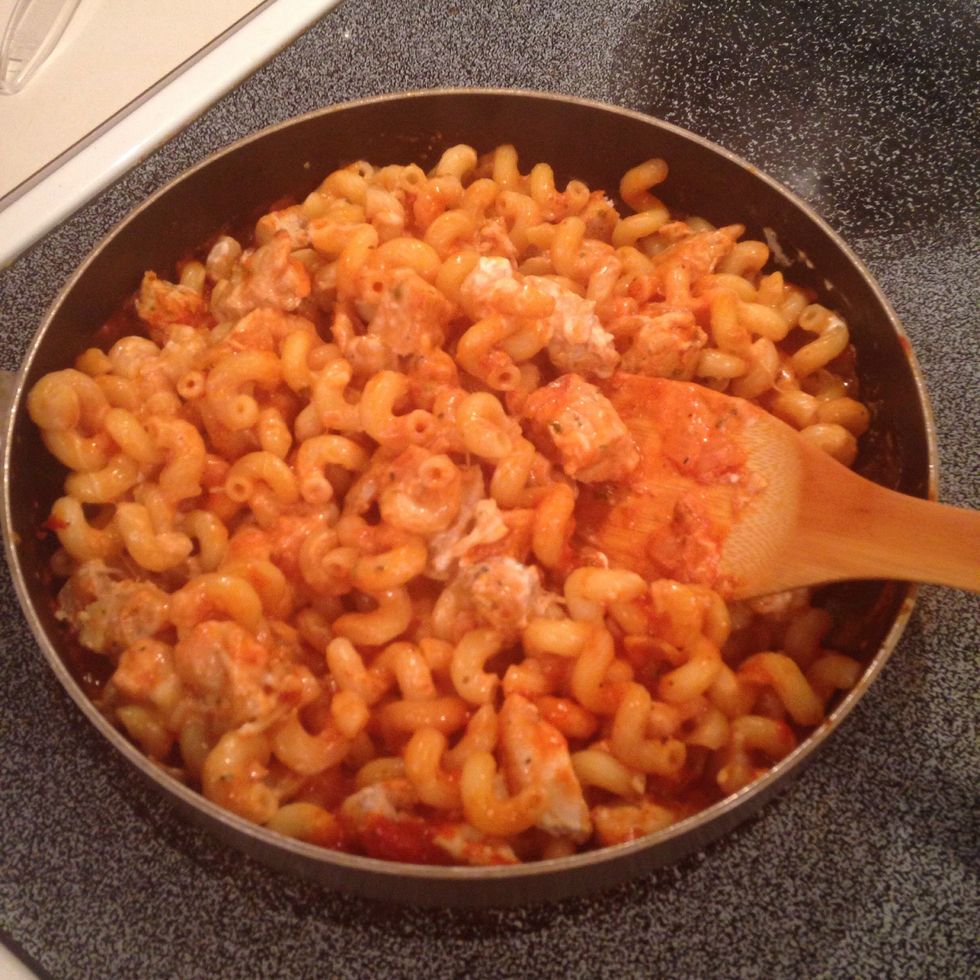 Stir well.
Transfer to serving dish. Sprinkle with parmesan and basil. Serve and enjoy!
Note: This recipe was first shown on www.thepioneerwoman.com.
1/2 Package of cavatappi pasta
1.0 Onion, chopped
2.0 Chicken breasts
1/2 Jar of spaghetti sauce
1.0 Large spoonful sour cream (or ricotta)
1/4c Parmesan cheese, shredded
1.0c Mozarella cheese, shredded
1/4c Extra virgin olive oil
1.0c Chicken stock
Italian seasoning
Basil
Salt